Together With Friends... What Better Way To Celebrate!
We decided to go to the Long Beach Airport Marriott to join Tracy Wells and our friends for an evening of fun!

"Here's to a delightful evening of fun and memories! Let the party begin!"
Note: We may refer or alude to a lot to "drinking" but in reality, our group doesn't drink a lot! A couple of glasses of wine and we are "good to go!" A third of our group are teetotalers and that is a good thing! Alcohol is OK but only in moderation and with extreme responsibility!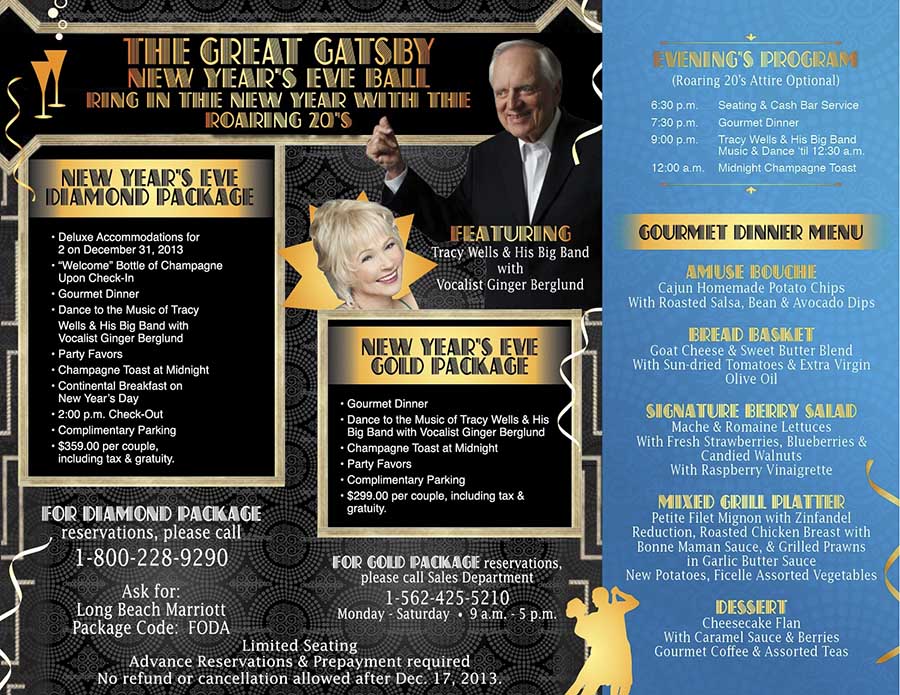 Click for full sized brochure
Quotation To Remember: A good friend is a connection to life - a tie to the past, a road to the future, the key to sanity in a totally insane world.  ~Lois Wyse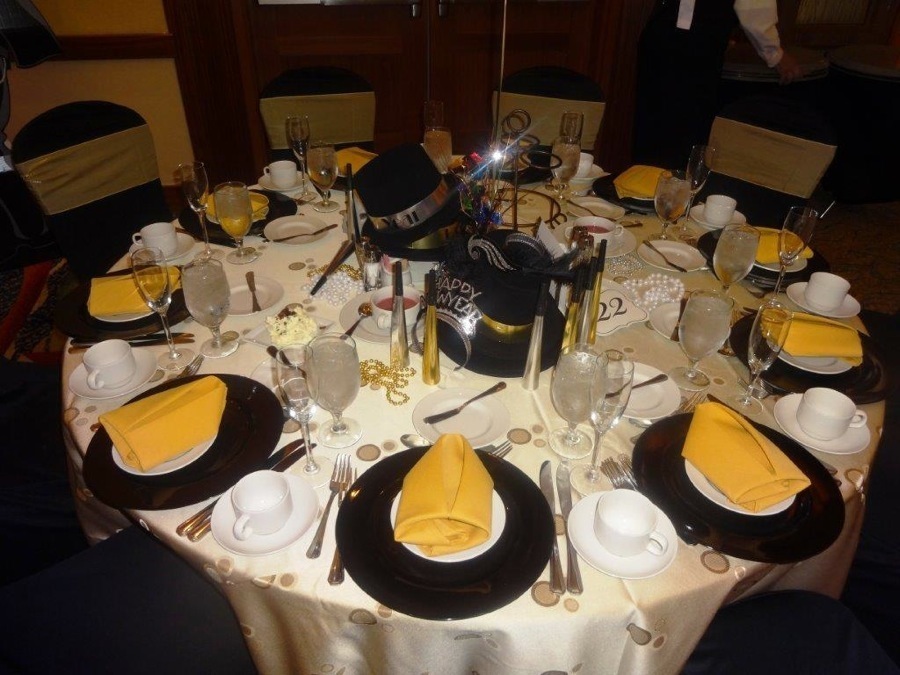 The tables were beautiful (Courtesy of Vicky)

Vicky snuck in early and checked things out (Courtesy of Vicky)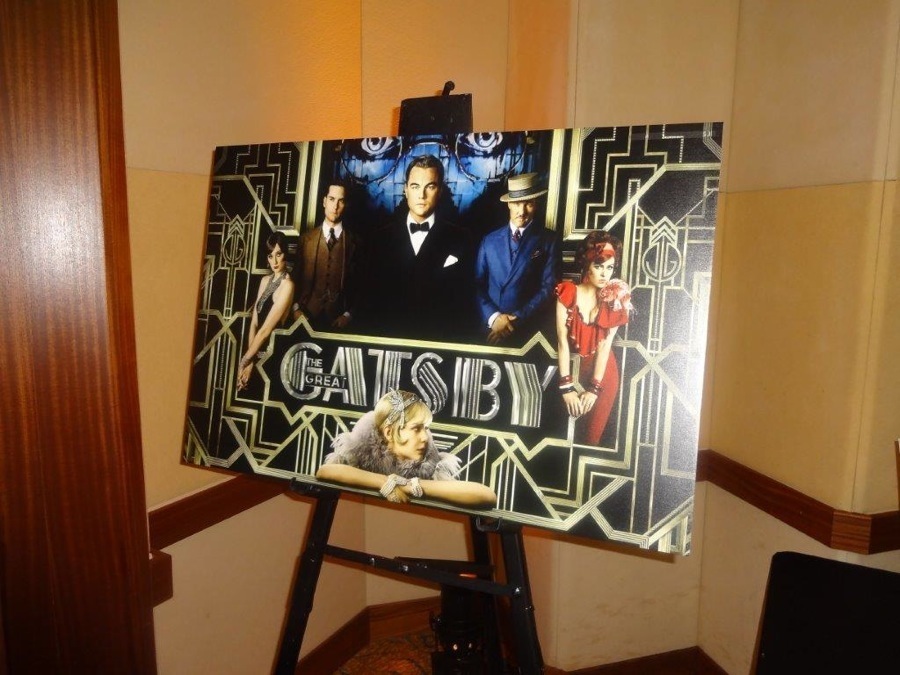 Art Deco evening (Courtesy of Vicky)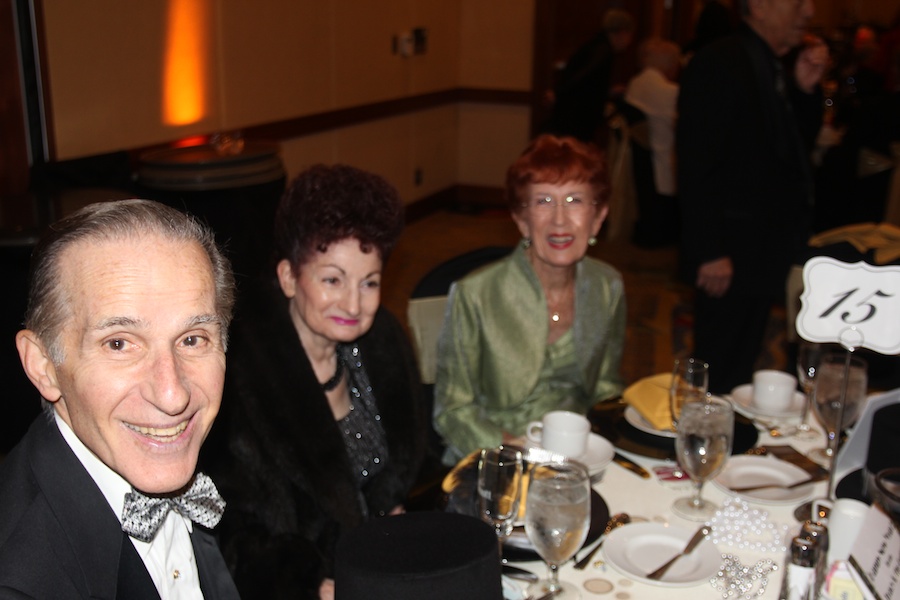 Leon is all dressed up in his best "Bib and Tucker"

The gentlemen pose for the camera (Courtesy of Vicky)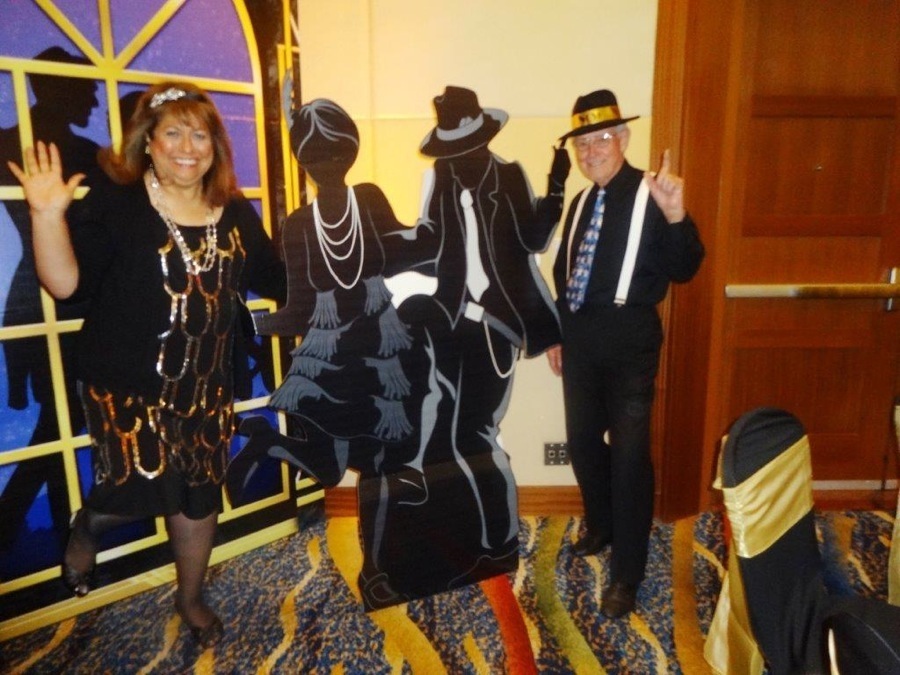 Hello there... All four of us are now here! (Courtesy of Vicky)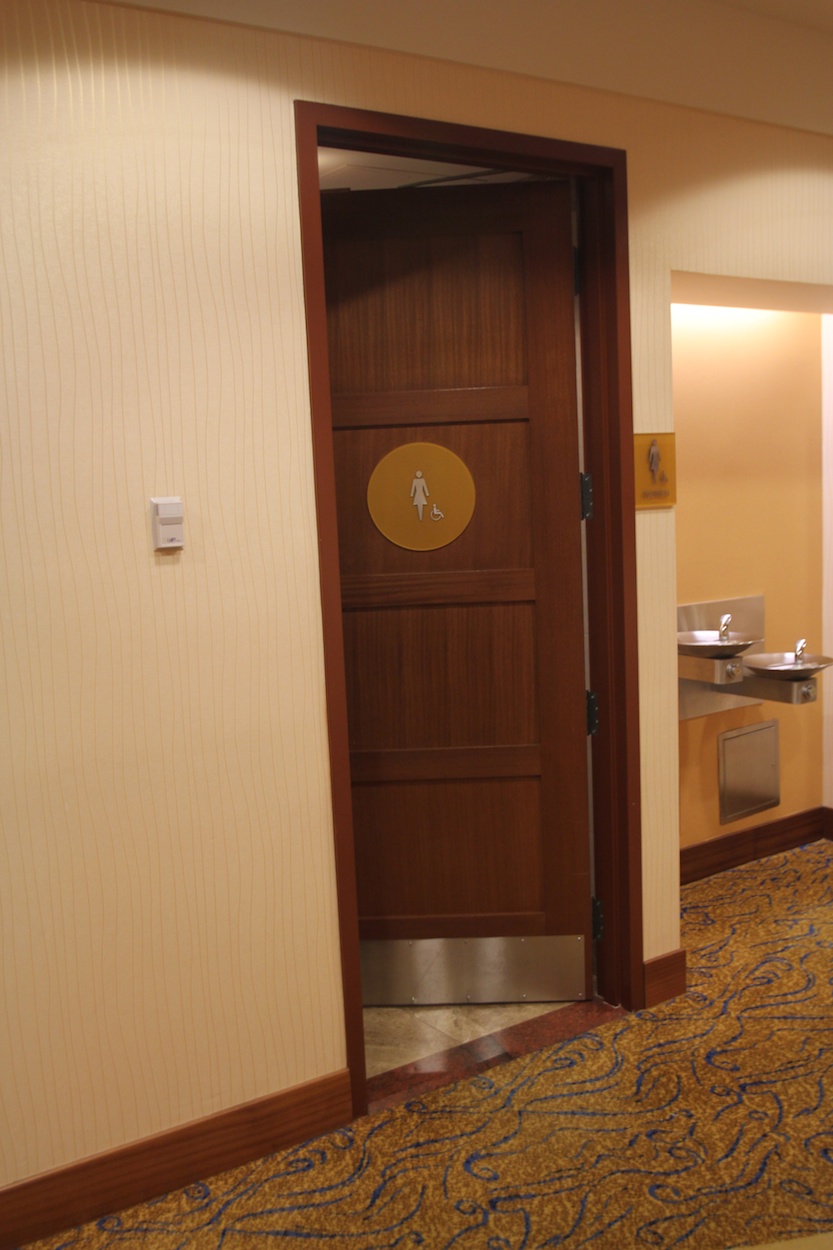 Who is behind door number one?
We will NOT tell but involves a "needle and a black rose!"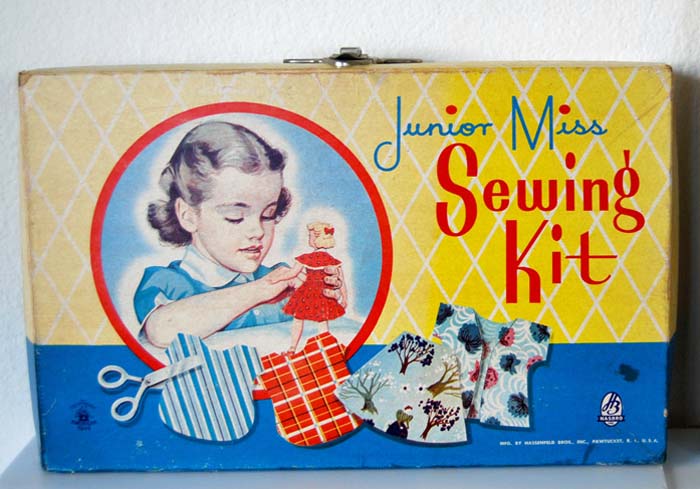 Paul always keeps his sewing kit ready for emergencies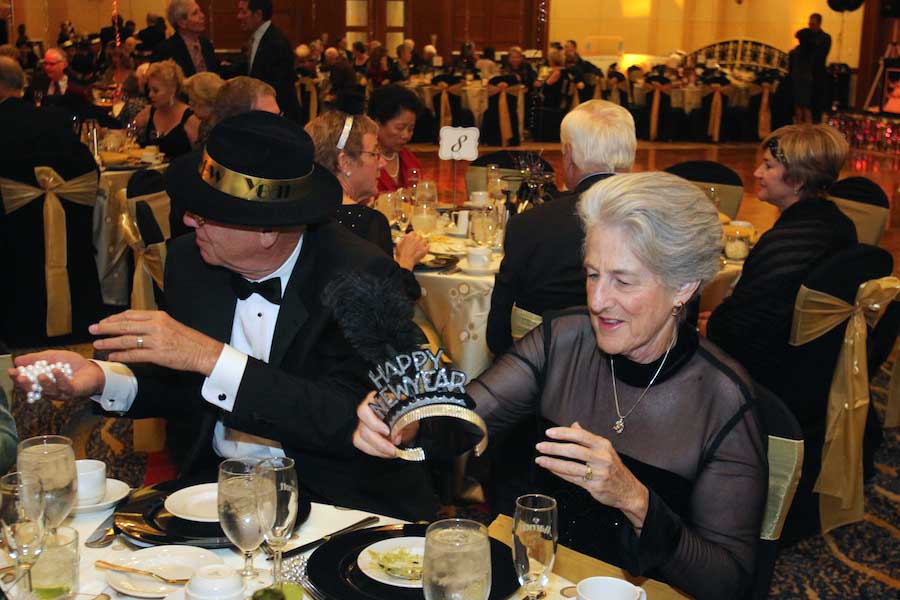 Beads and hats... This is going to be a wild evening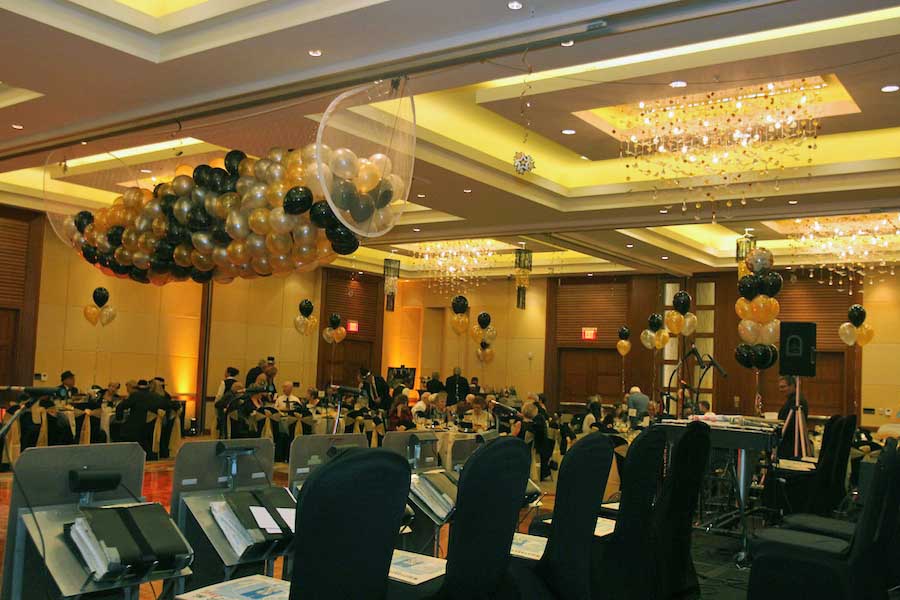 The balloons are set, the bandstand is ready and we are all here

Nice pearls Dennis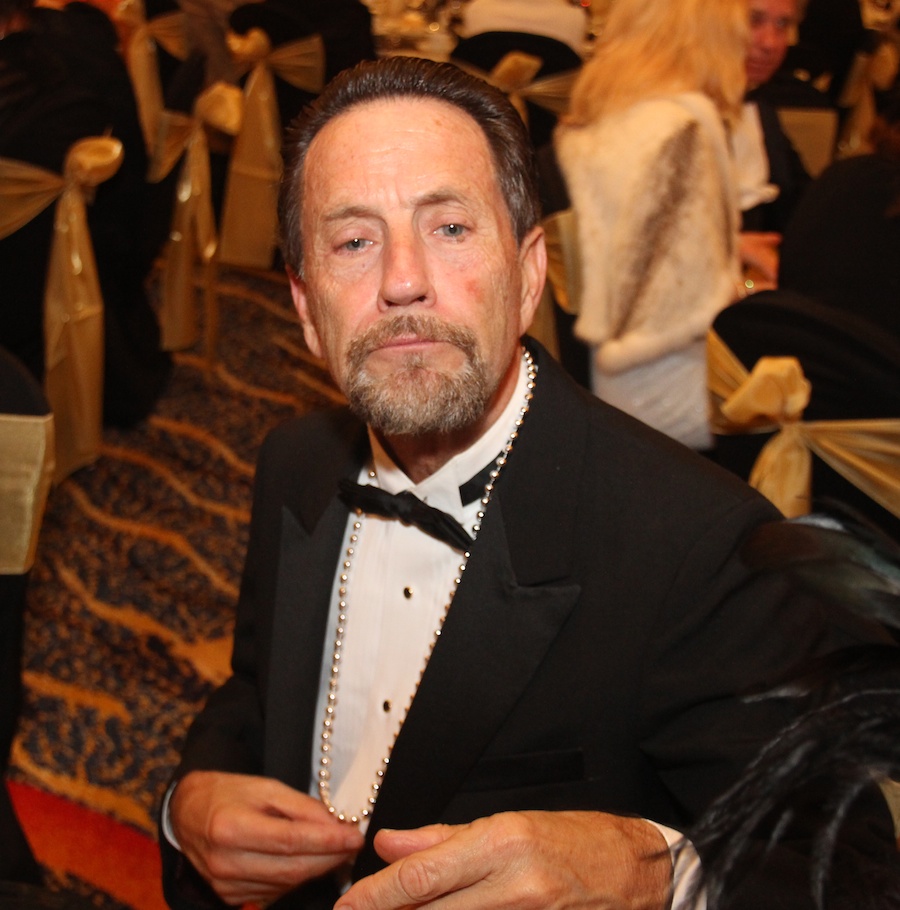 Bob is arranging the pearls so they are the correct length....
We offered to stretch his neck!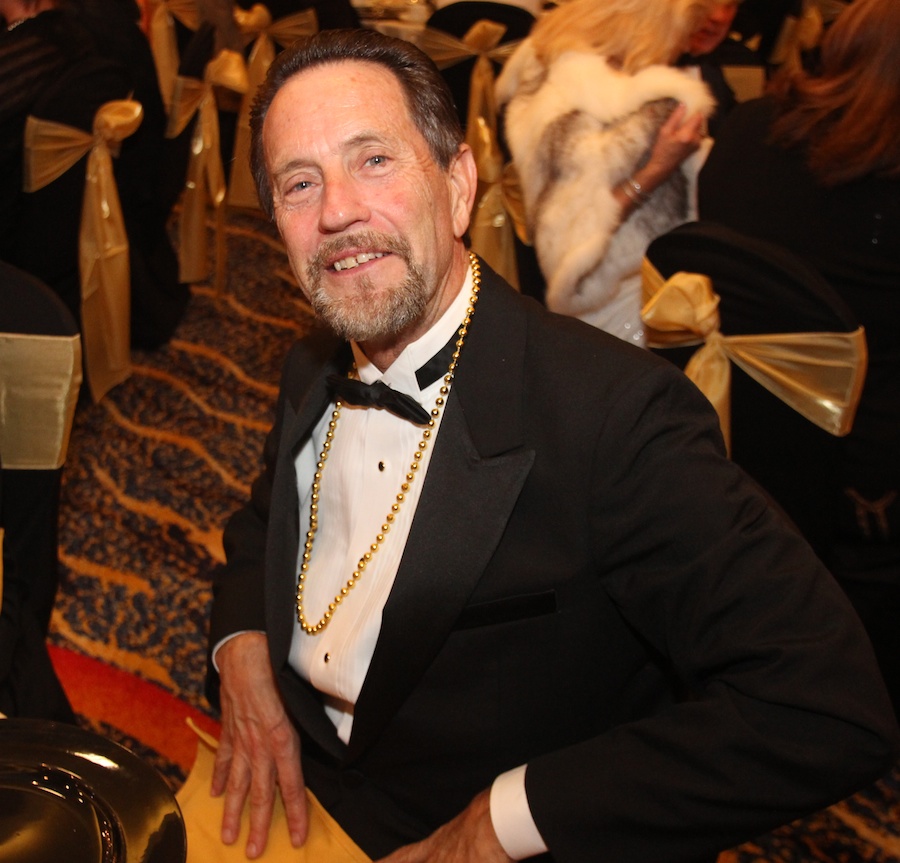 Perfect! I am ready to start the party

Del, Kathy, and Vicky enjoying a good wine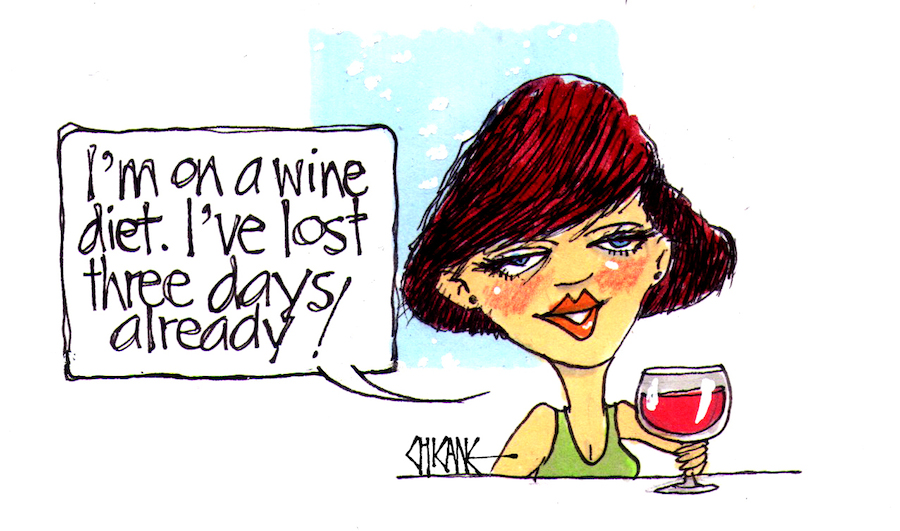 Vicky tells us about her wine diet!

Gigi and Larry....

"Vicky... What am I supposed to do with this?? It's empty! "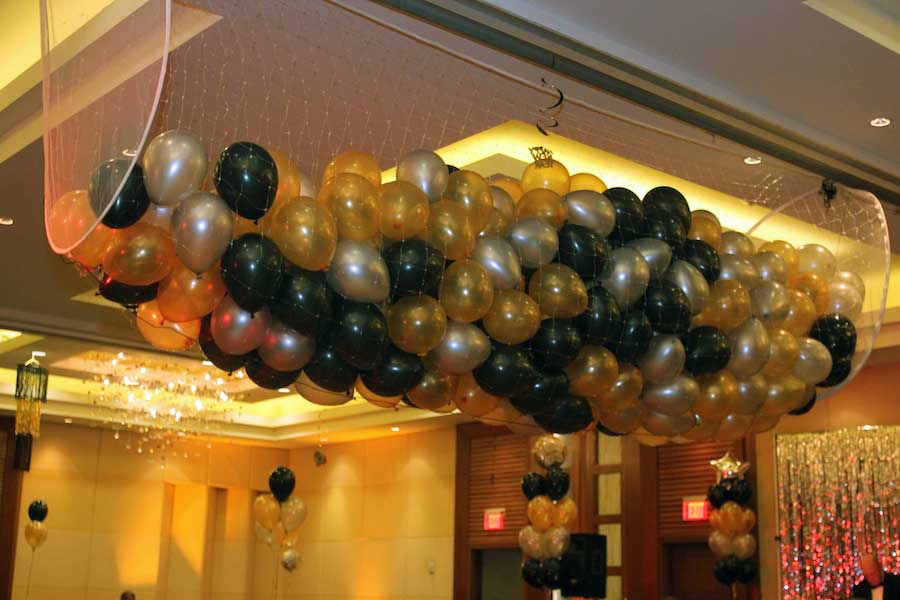 The balloons are above the dance floor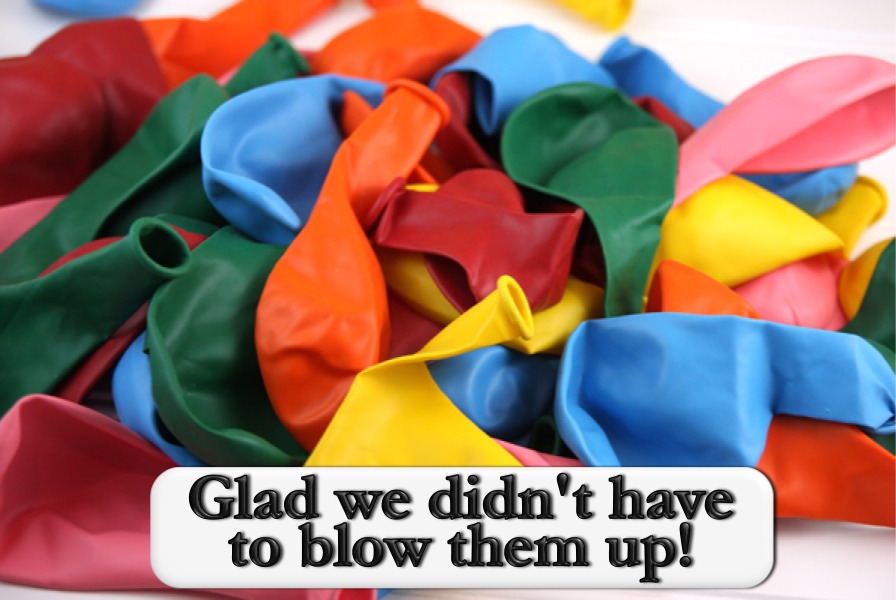 Tracy Is Warming Up The Band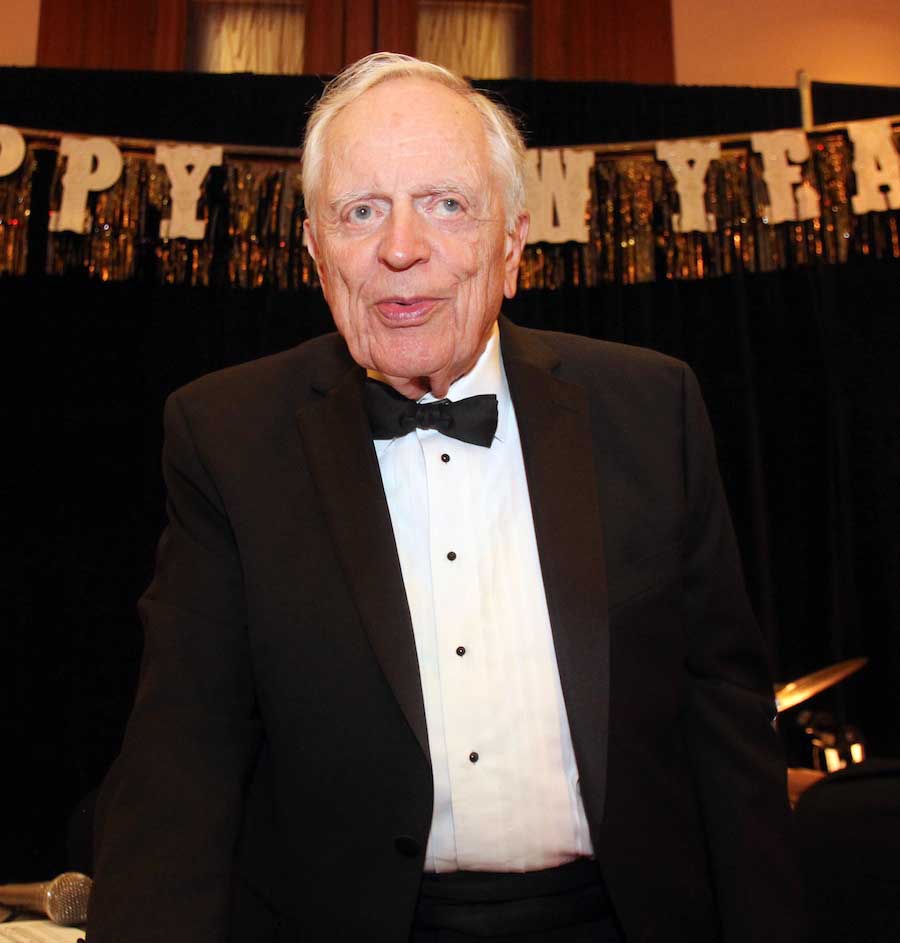 We have known Tracy since 1965 when he was a
Master Scheduling Manager on the Apollo Program

The band looks sharp this evening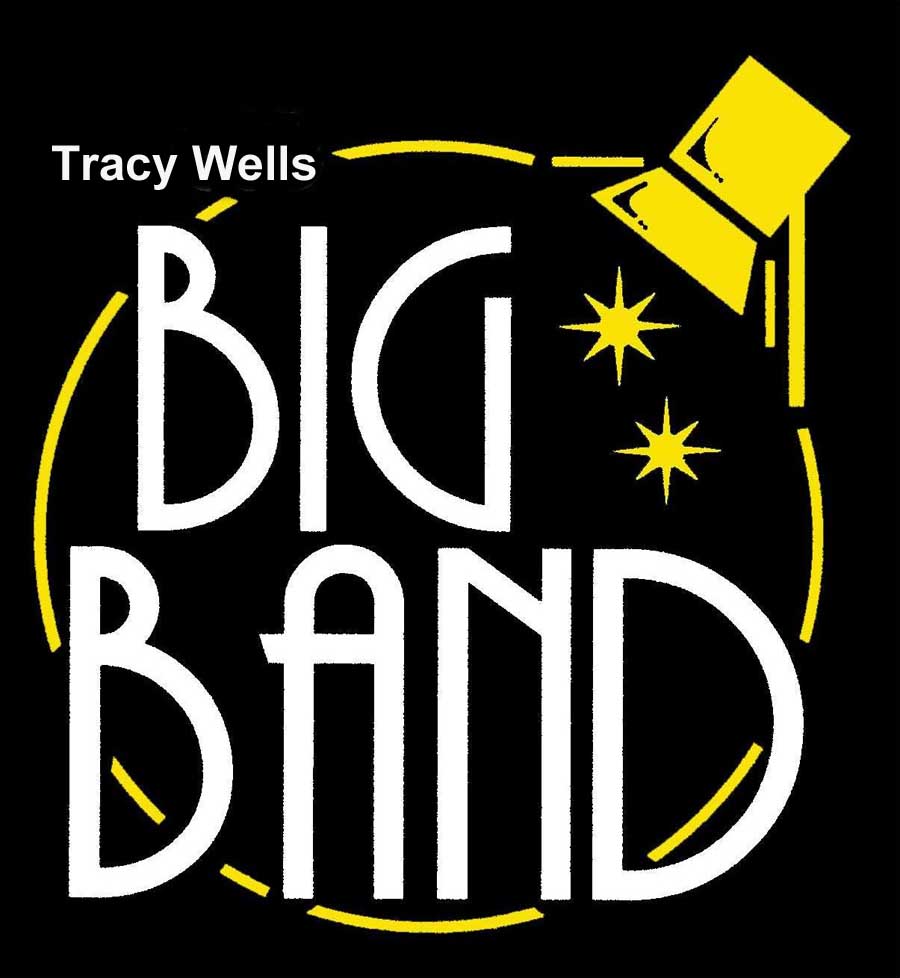 The room will come alive when the band starts up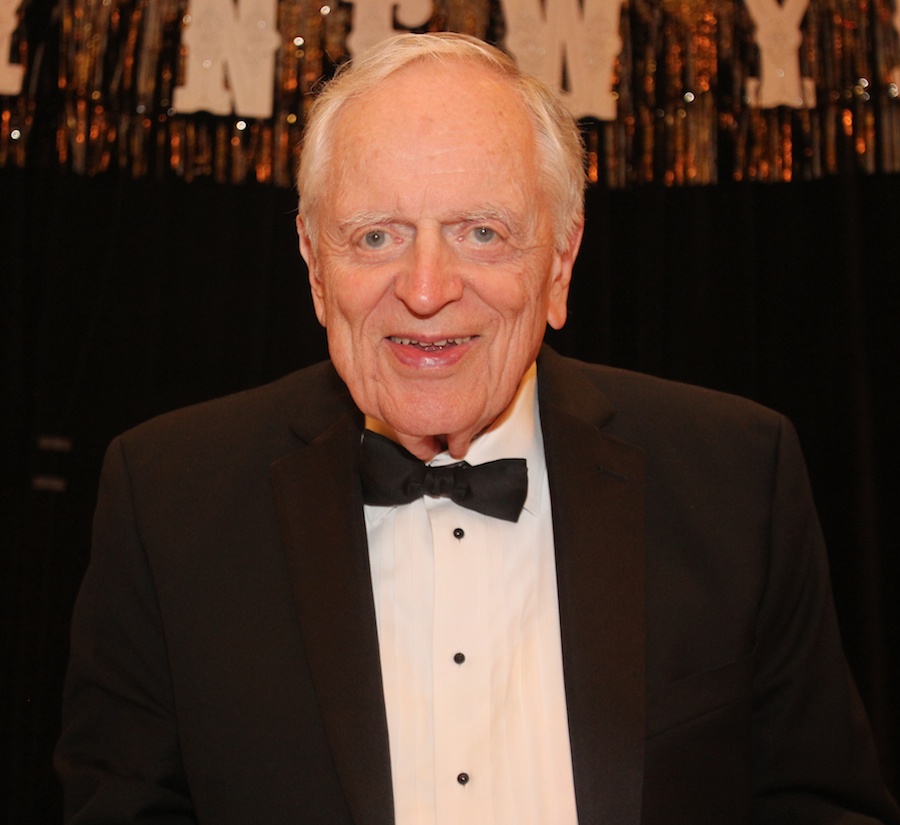 "Wait until you hear the selections!!"

We had music all night!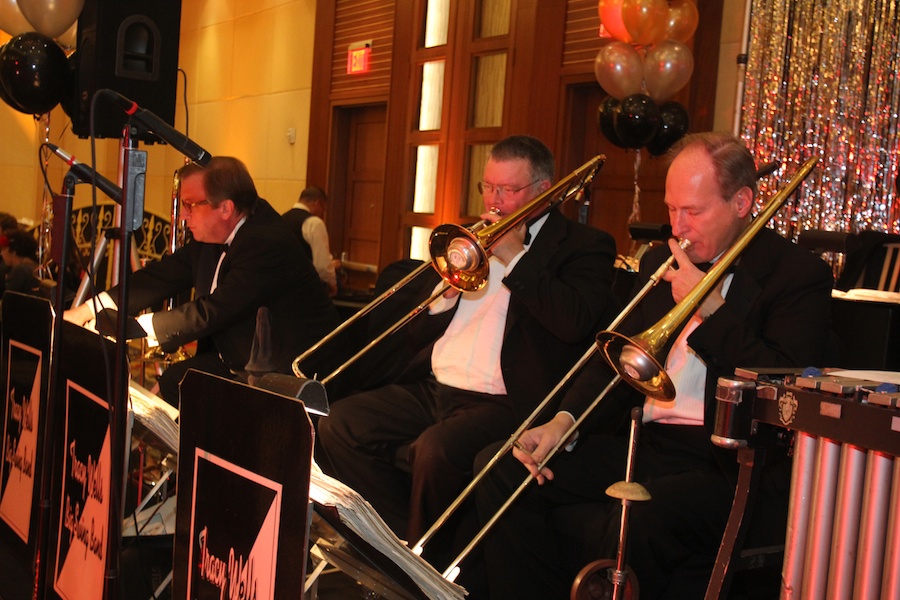 The brass makes the music come alive

Kids today only get drums and guitars...
They are missing the real music...
Quotation To Remember: Speak easy and carry a big stick!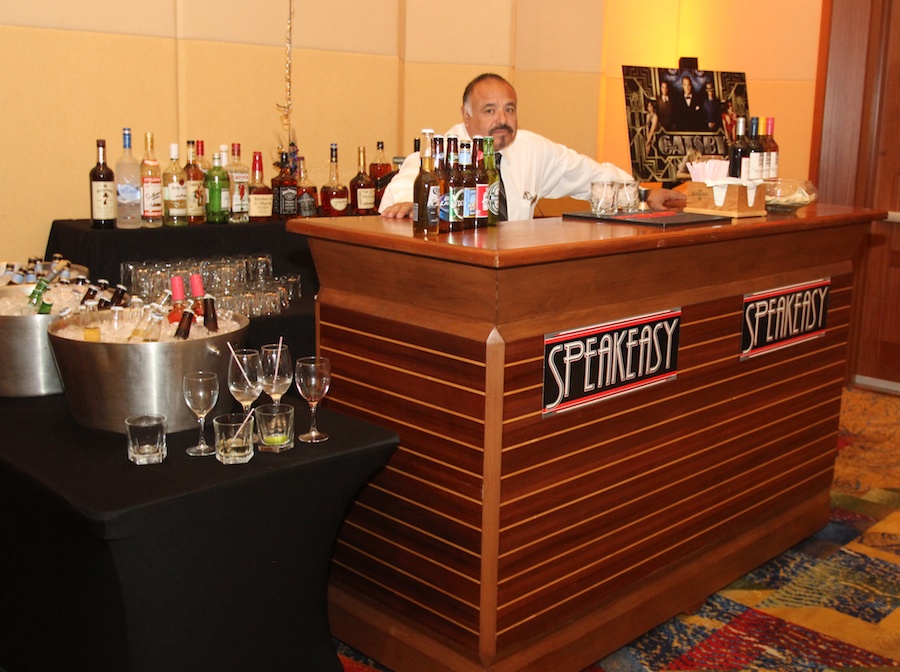 Jose looks a little worried when he spotted our table....
We was hopeful he had enough supplies to last us all evening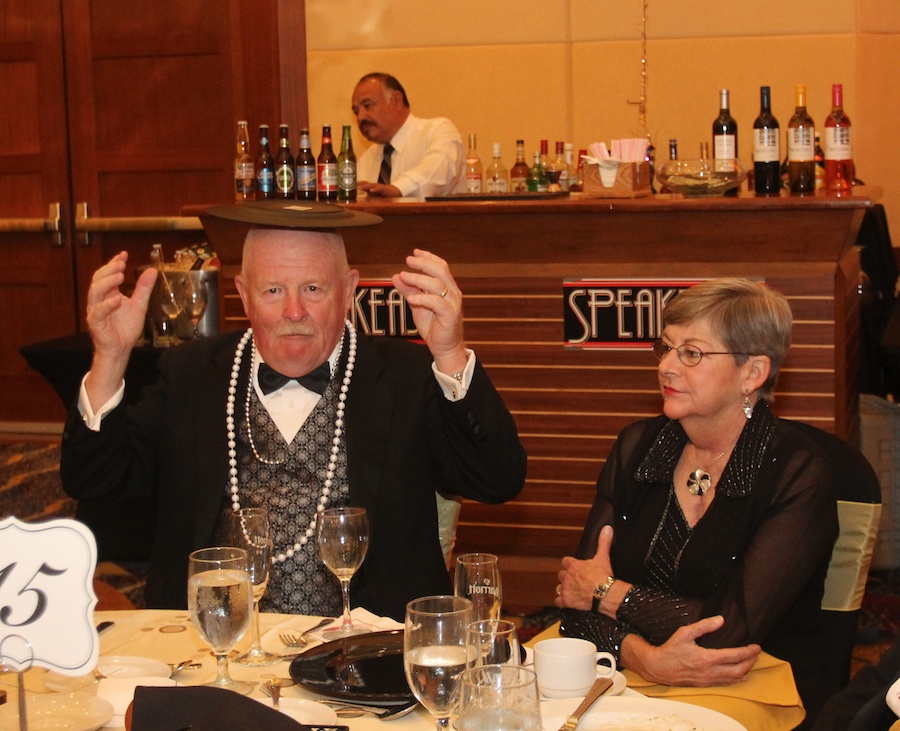 Paul attempts to balance six beers on the top of his head!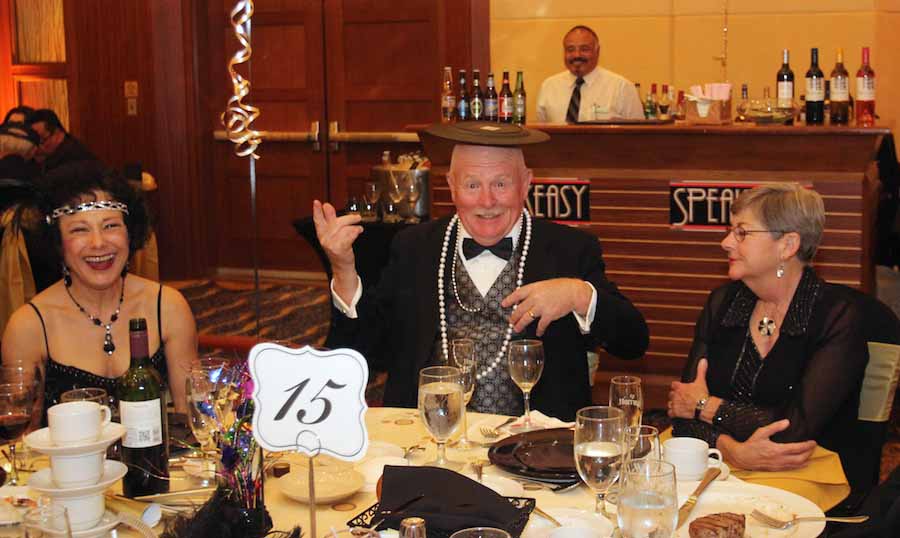 "Hey... Look... No hands!"
Jose gots the giggles... So does Donna and Sue
Who Was Here This Evening???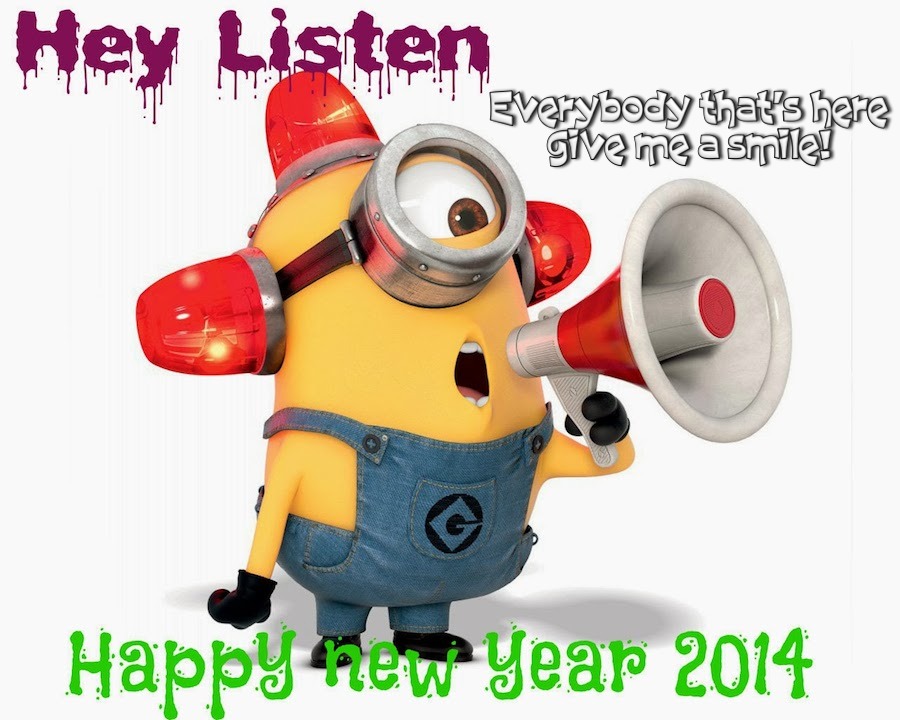 The Branders - Leon and Marcia


The Schmitz - Dennis and Diane


The Zaitz - Bob and Donna
We seem to be have a feather issue here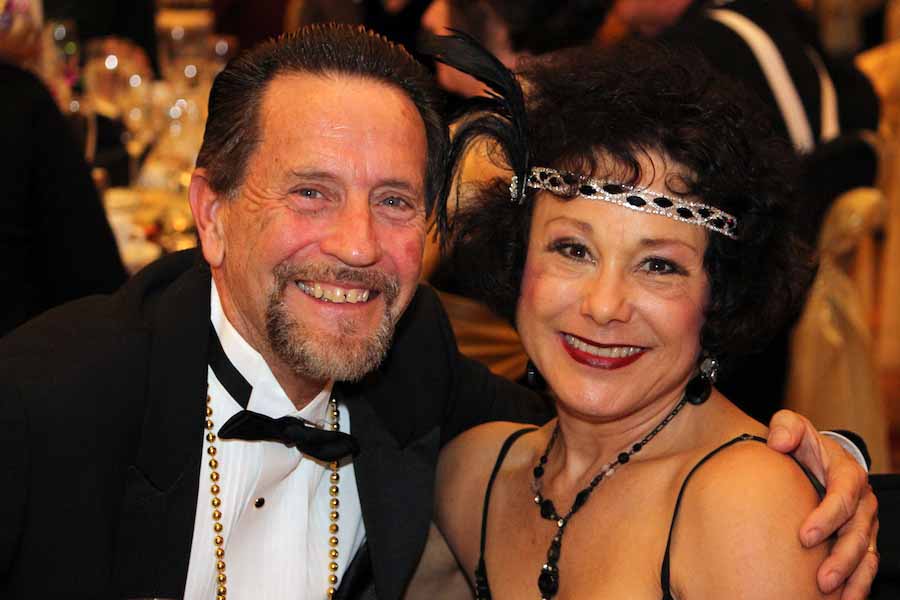 The Zaitz - Bob and Donna seriously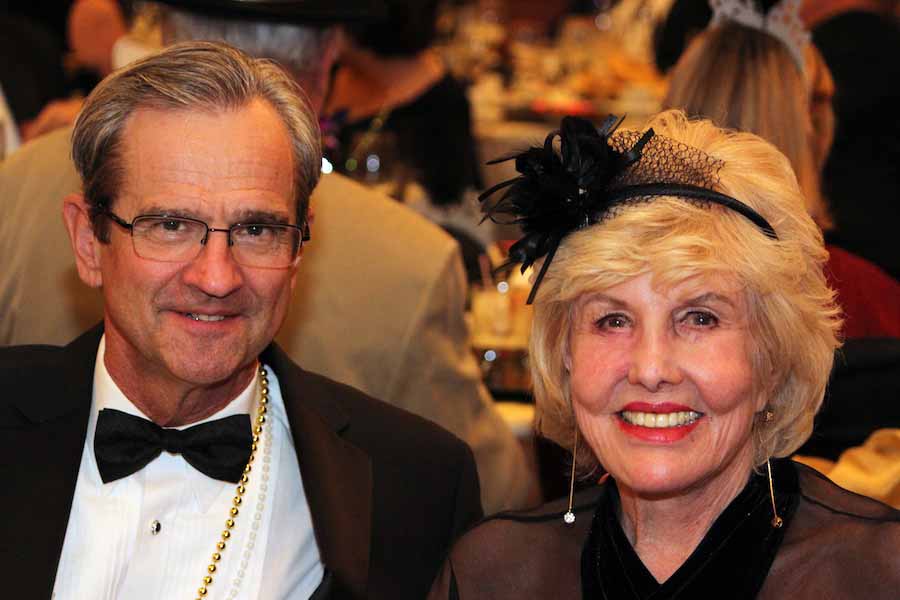 Wil and Iris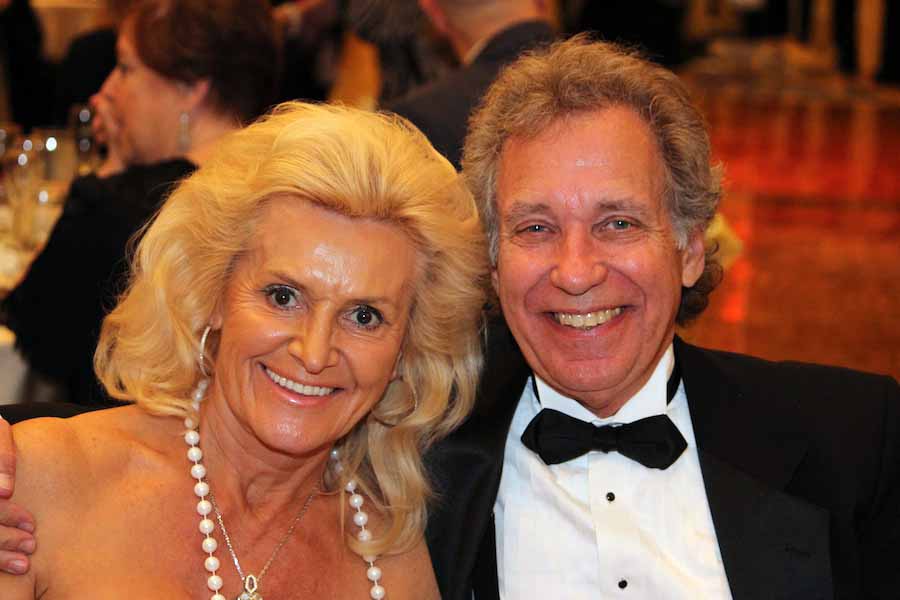 The Ishams - Gigi and Larry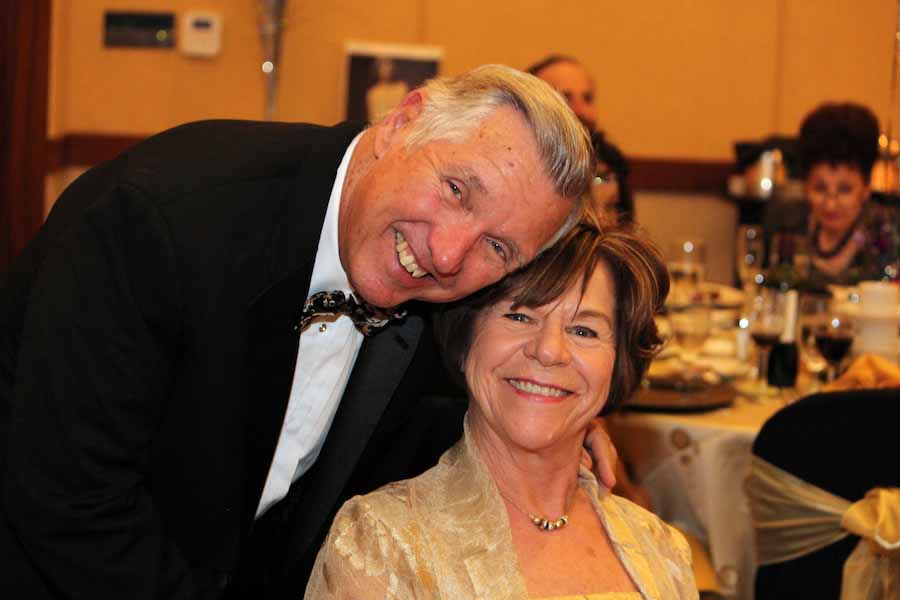 The Roberts - Ed and Kathy

The Kuhns - Del and Vicky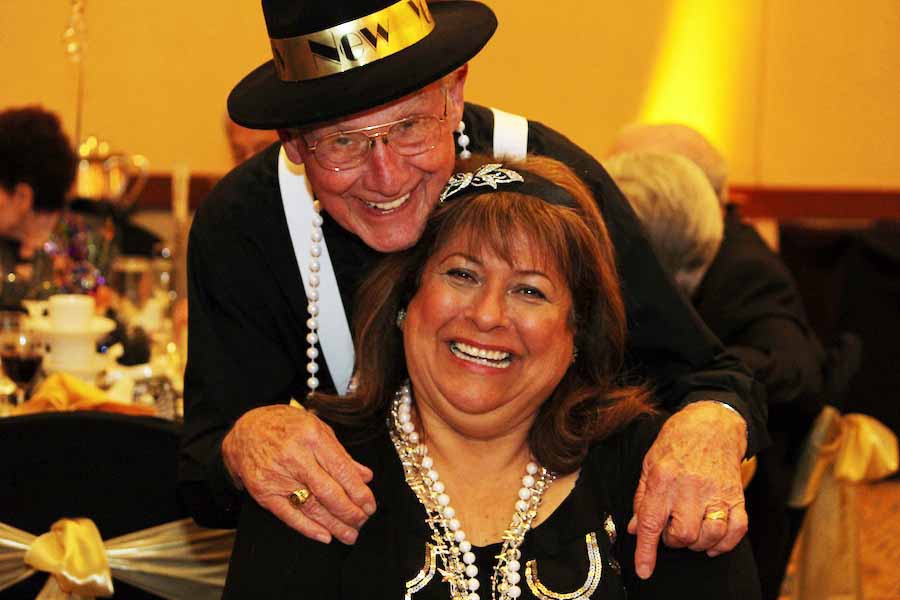 Love is in the air!!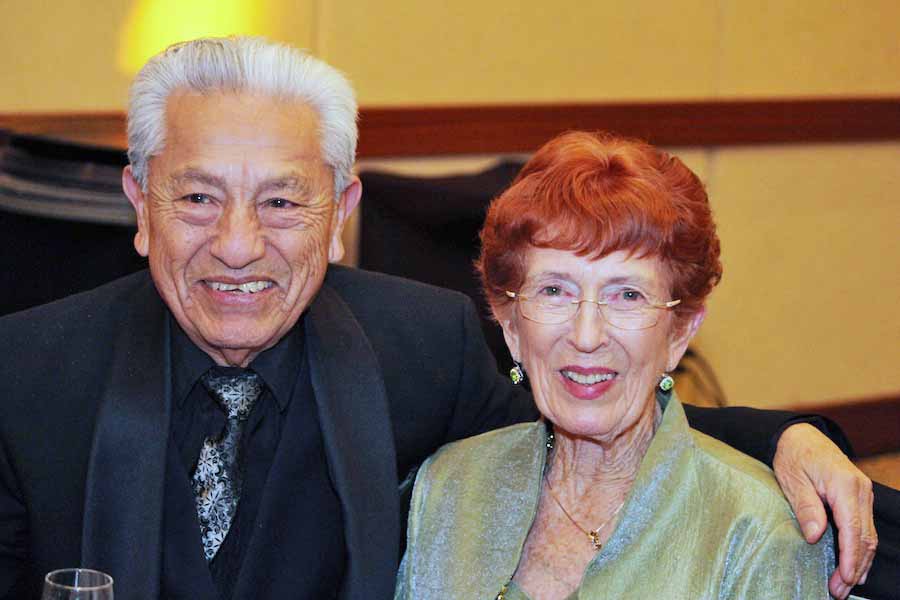 All smiles so it must be The Adamsons - Vince and Nancy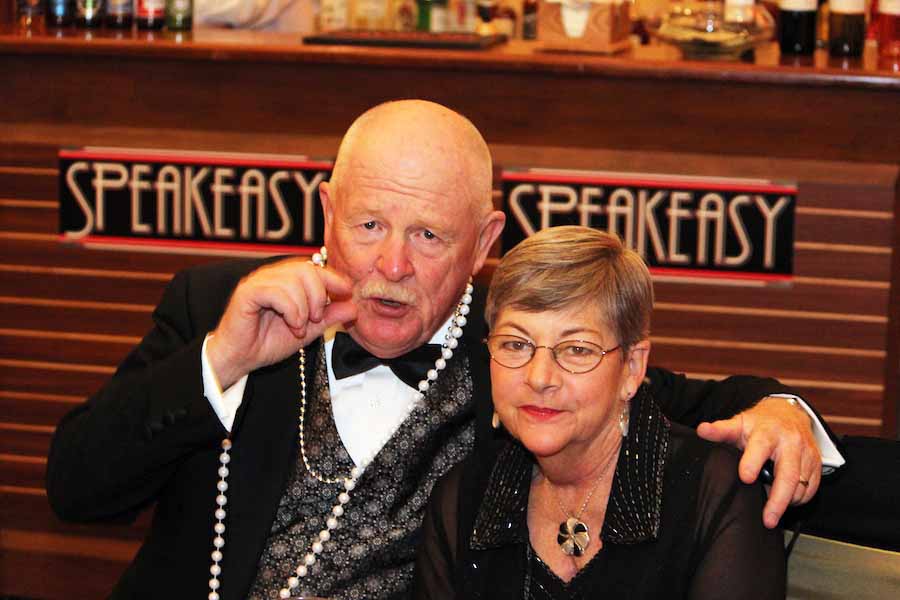 The Liles - Paul and Sue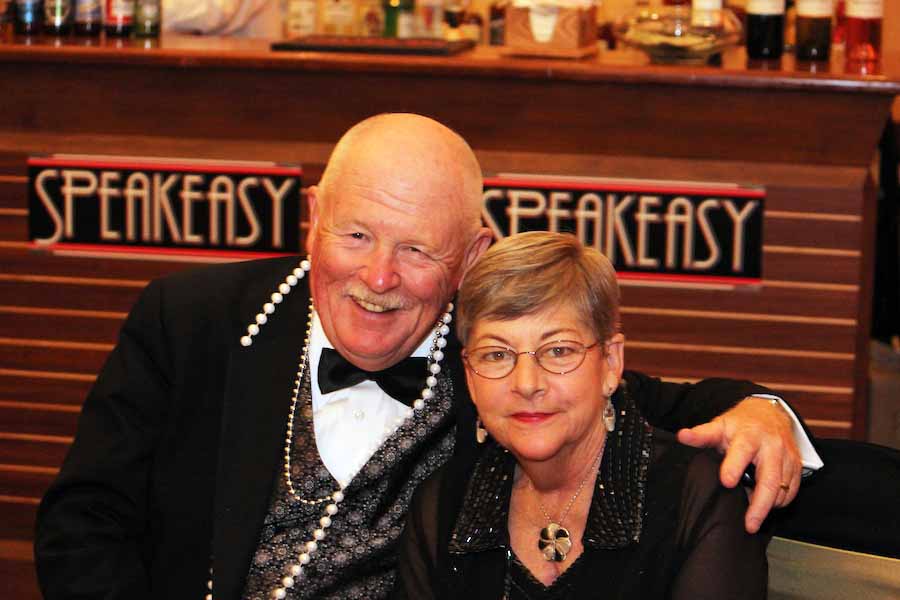 The Liles - Paul attempting to behave
The Fun Continues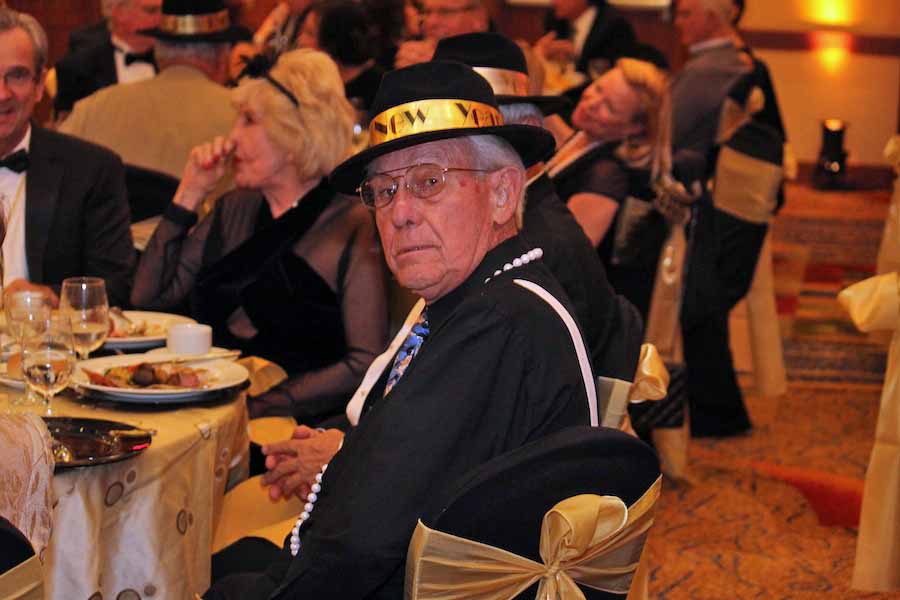 "I have what on my chair???"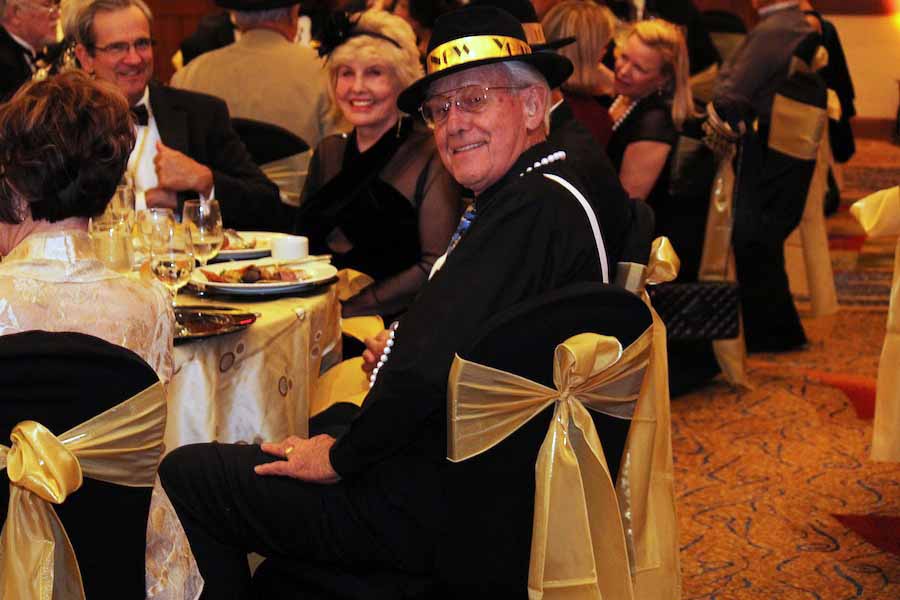 "Silly.... I am wearing a tux with tails!"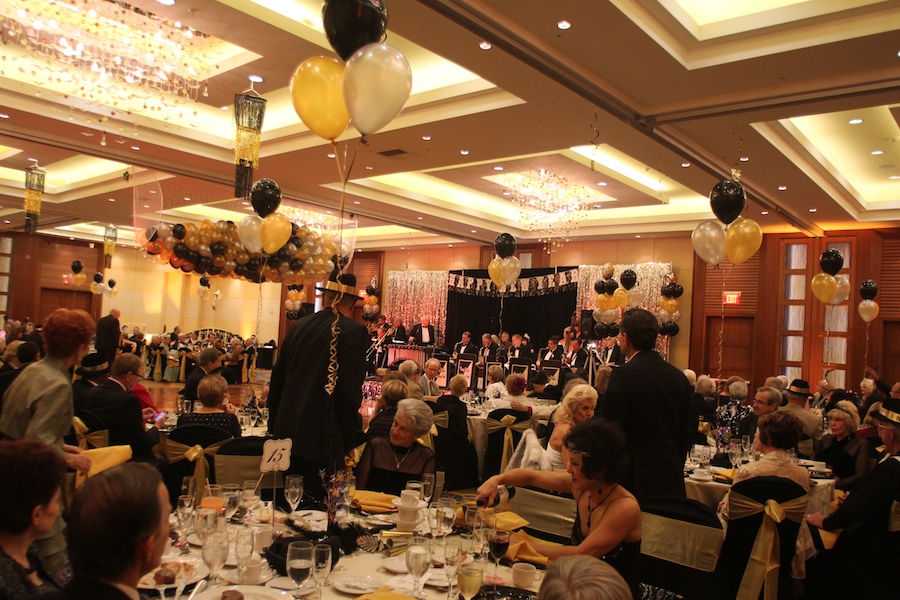 What a beautiful evening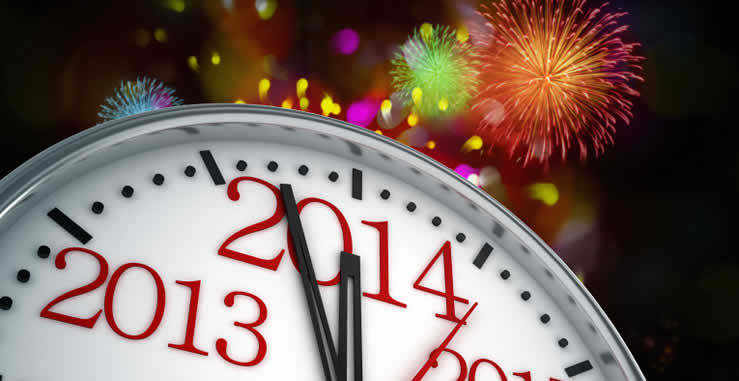 Its coming sooner that you think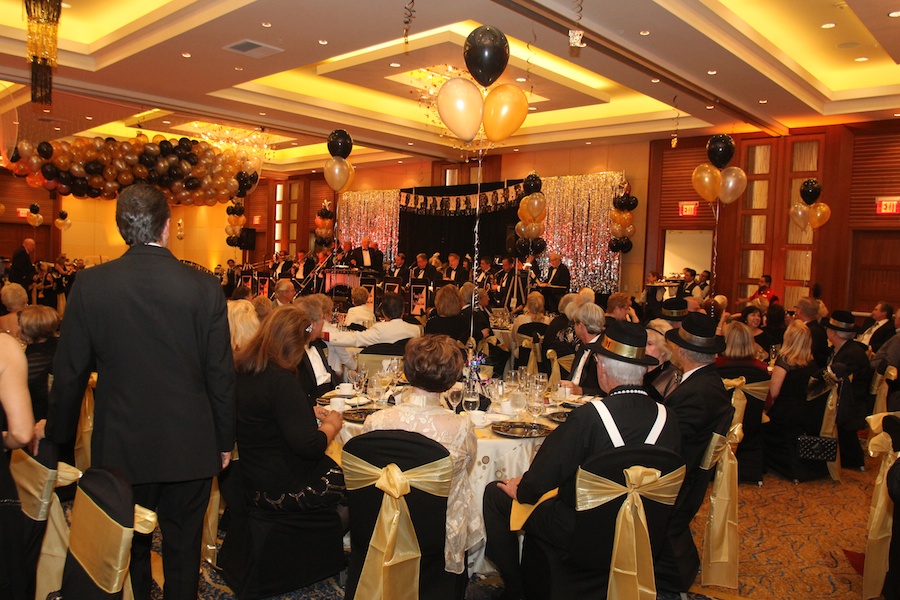 The dessert is being marched in!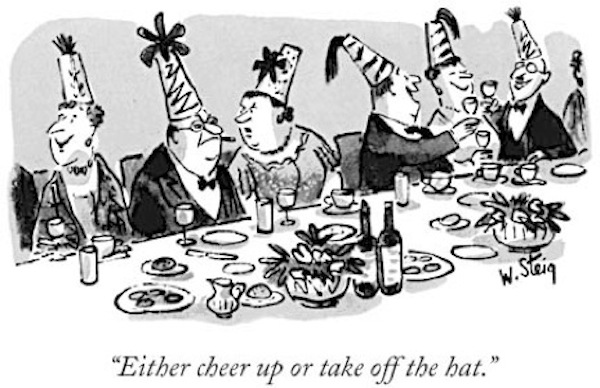 The calories are on the march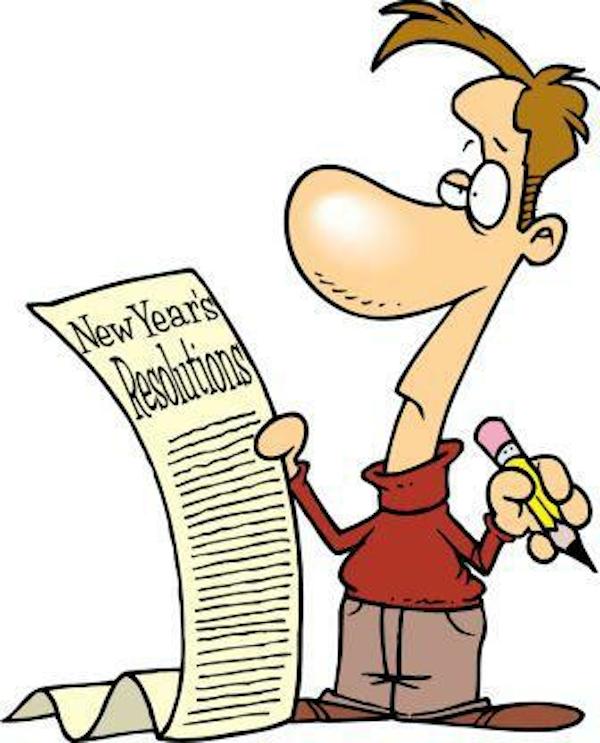 There is NO resolutions dealing with dessert.... I am good to go!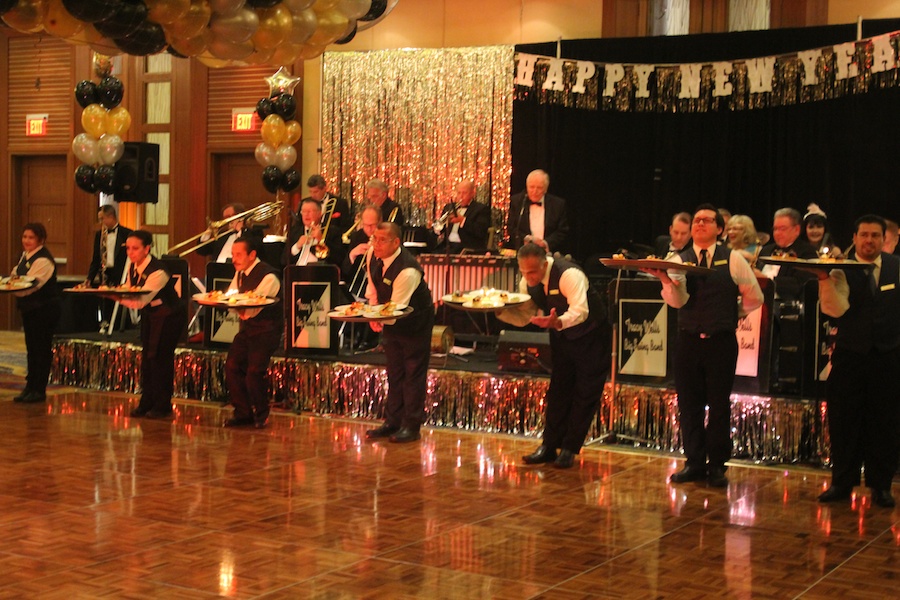 The dessert is presented

Leon and Marcia makes sure Paul is behaving..

Enjoying the evening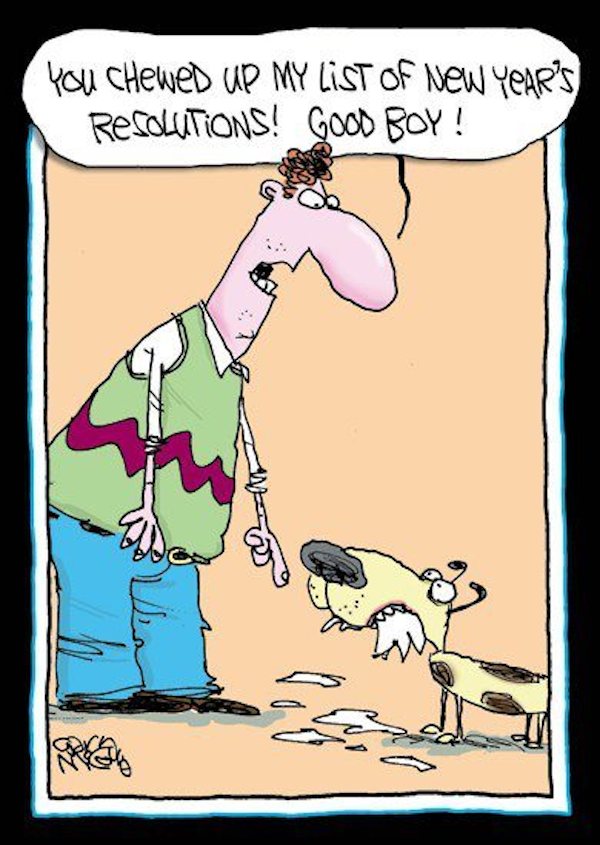 We trained Flower to do this every year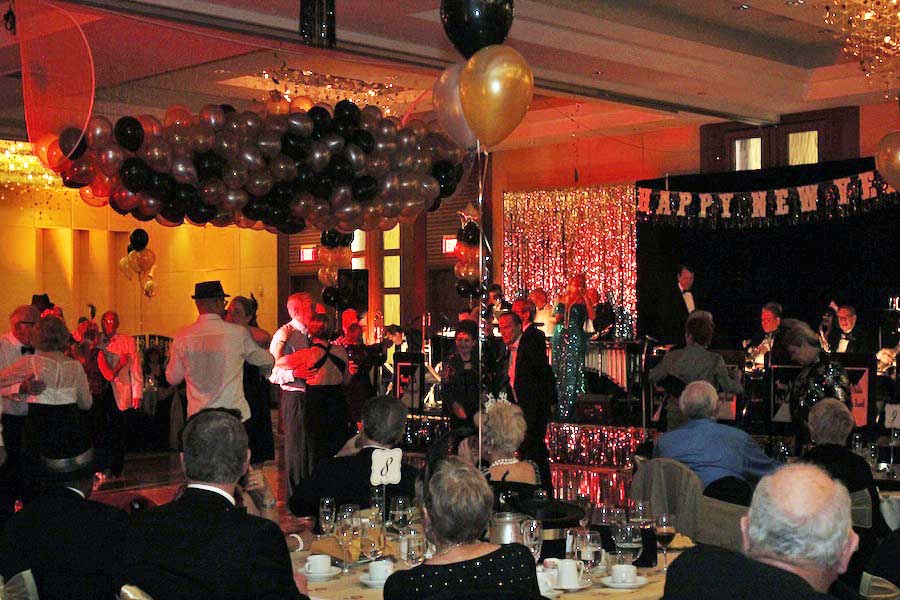 Careful.... The lights are darkened in a room full of old romantic folks!

Our singers were terrific all evening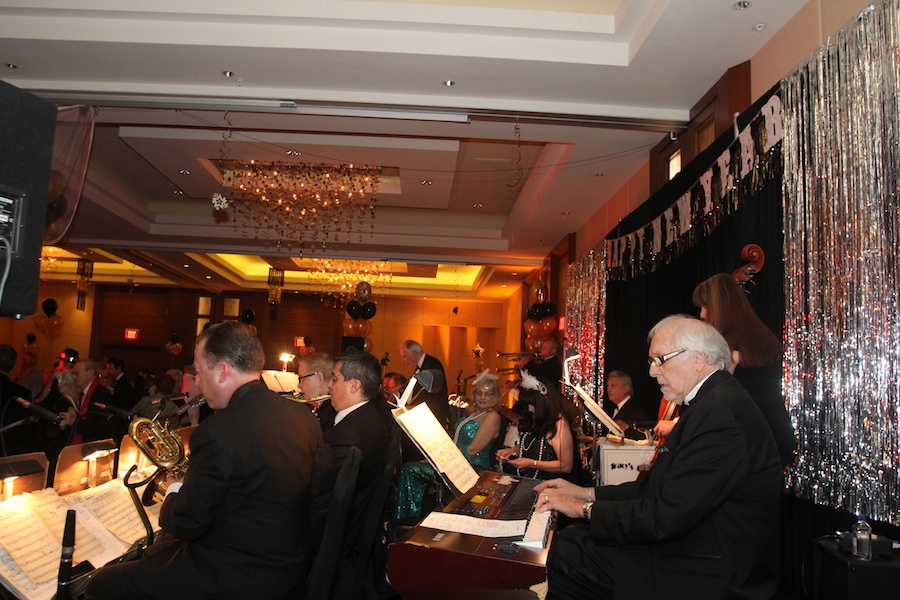 The band seems to be enjoying themselves also

The Ishamds, Branders, and Roberts hit the floor

Ed also looks very de-boner this evening as he
whispers "Sweet Nothings" in Kathy's ear
Did You Know? - The origin of the word flirt is obscure. The Oxford English Dictionary (first edition) associates it with such onomatopoeic words as flit and flick, emphasizing a lack of seriousness; on the other hand, it has been attributed to the old French conter fleurette, which means "to (try to) seduce" by the dropping of flower petals, that is, "to speak sweet nothings".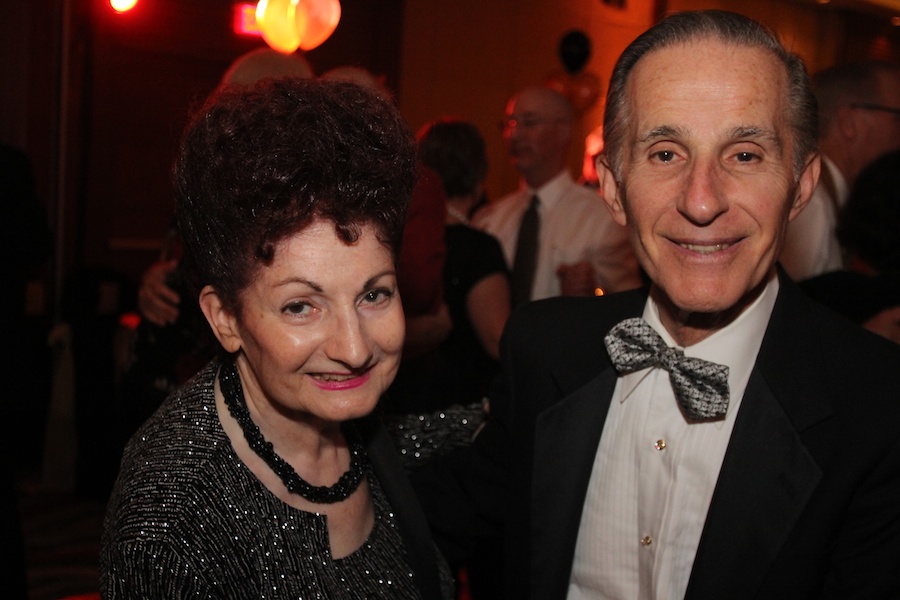 Agent 007 and his lady are dressed to the nine's

Dancing the night away (Courtesy of Vicky)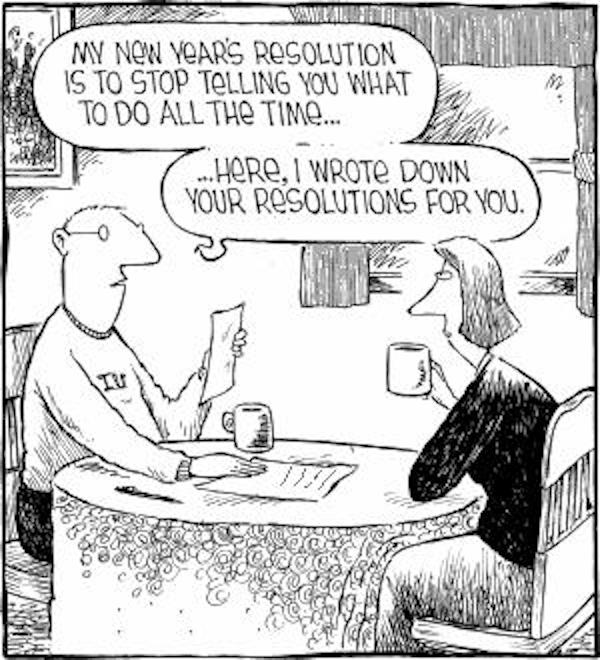 It's almost midnight

The giggles are running about 90%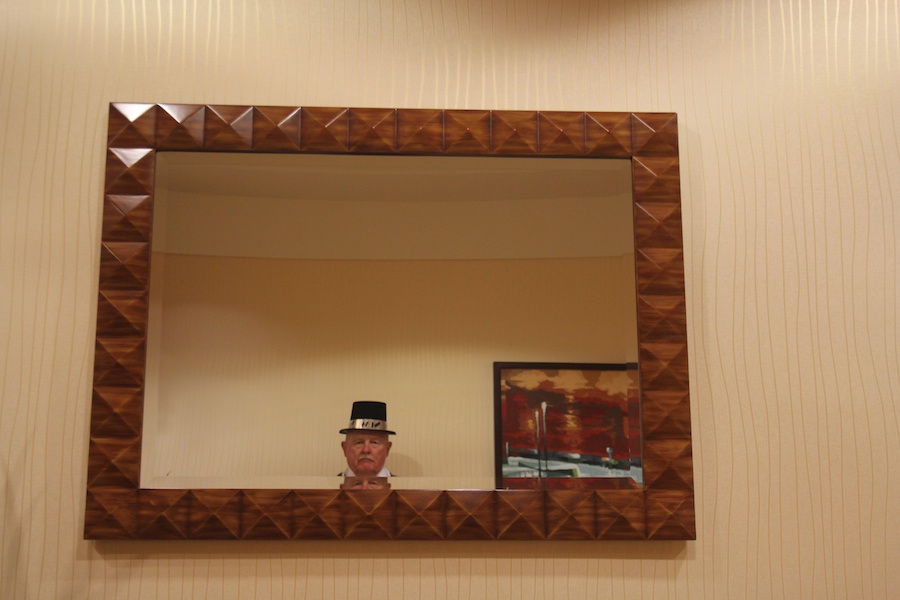 The mirror seems to have a deformity in it!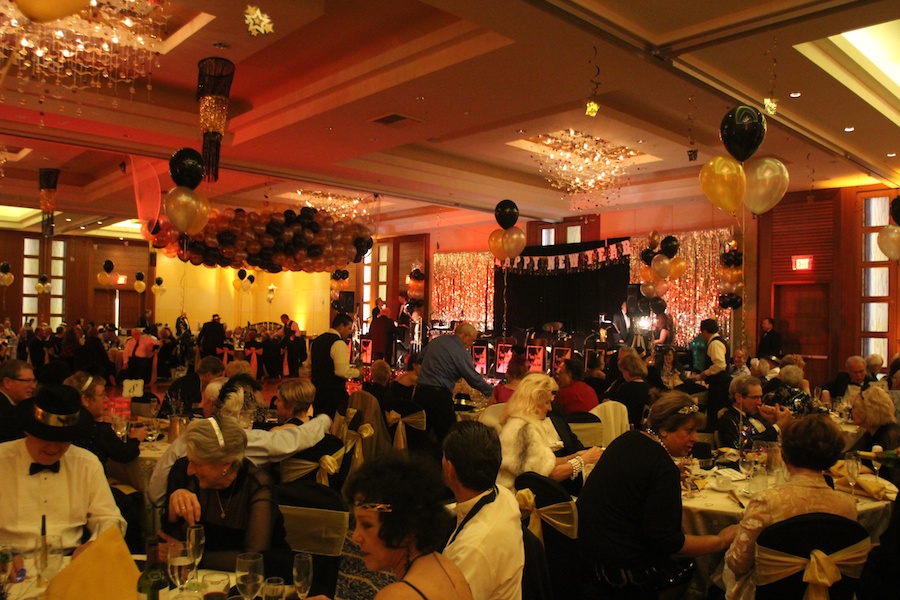 Not midnight yet... The balloons are still on the ceiling
Music: (I'd Like to Get You on a) Slow Boat to China"
"(I'd Like to Get You on a) Slow Boat to China" is a popular song by Frank Loesser, published in 1948.
Frank Loesser's daughter, Susan Loesser, authored a biography of her father, A Most Remarkable Fella (1993), in which she writes:

"I'd like to get you on a slow boat to China" was a well-known phrase among poker players, referring to a person who lost steadily and handsomely. My father turned it into a romantic song, placing the title in the mainstream of catch-phrases in 1947. "
The idea being that a "slow boat to China" was the longest trip one could imagine. Loesser moved the phrase to a more romantic setting, yet it eventually entered general parlance to mean anything that takes an extremely long time.