Overview (Page One)
Welcome to the third annual Liles' New Year's Eve party at Old Ranch Country Club. Better than ever, this year we have two bands playing to assure continuous dance music from 8:00 PM until 1:00 AM. Nine Carat Gold Big Band plays the songs we love to hear and filling in is Justus playing contemporary dance music and specialty songs that we love to dance too. Welcome all!
This was a sad memory because little did we know Sue was only going to live another six weeks! We should have had years and years together but alas, the Good Lord had a different plan.

Come on in, the party is just getting underway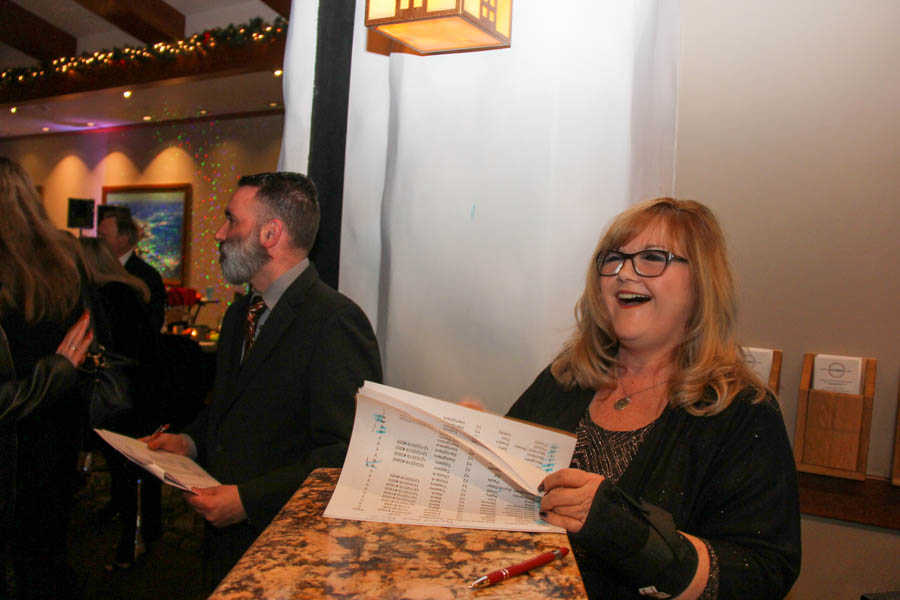 Our daughter Robin Duda assisted by son-in-law Pete Chartier do the honors of checking everybody in and making sure they are seated

This list is also know as the Naughty & Nice list!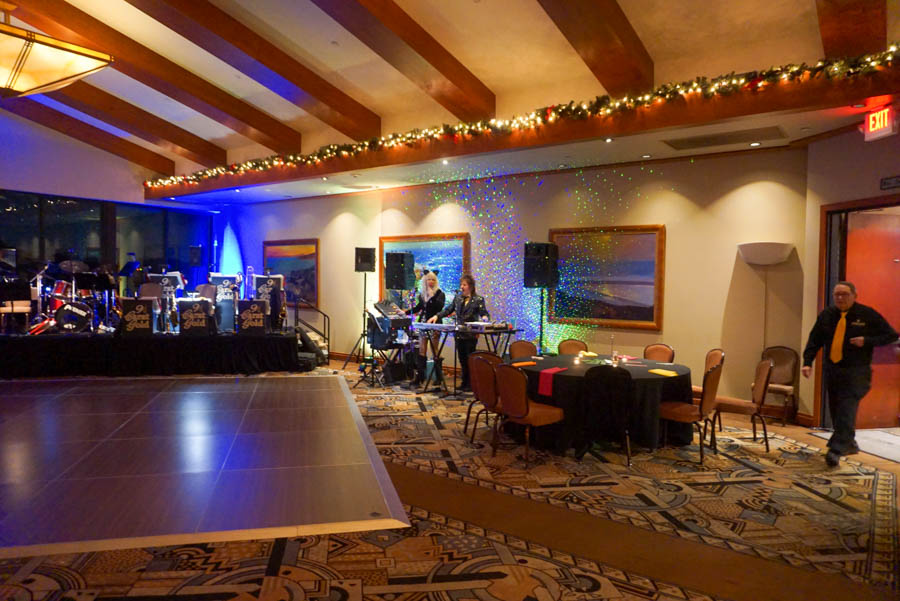 Justuss put the final touches on their setup for this evening
Waste no tears over the grieves of yesterday for yesterday is but a memory!

Champagne welcomes everybody to the ranch this evening

And, in various colors!
Did You Know? - King Fredrick of Prussia loved the bubbly so much that he regularly sent ships to France to bring back countless cases full of champagne bottles, and Peter I, Tsar of Russia drank it as nobody else could, without control, and in amounts only a Russian could tolerate.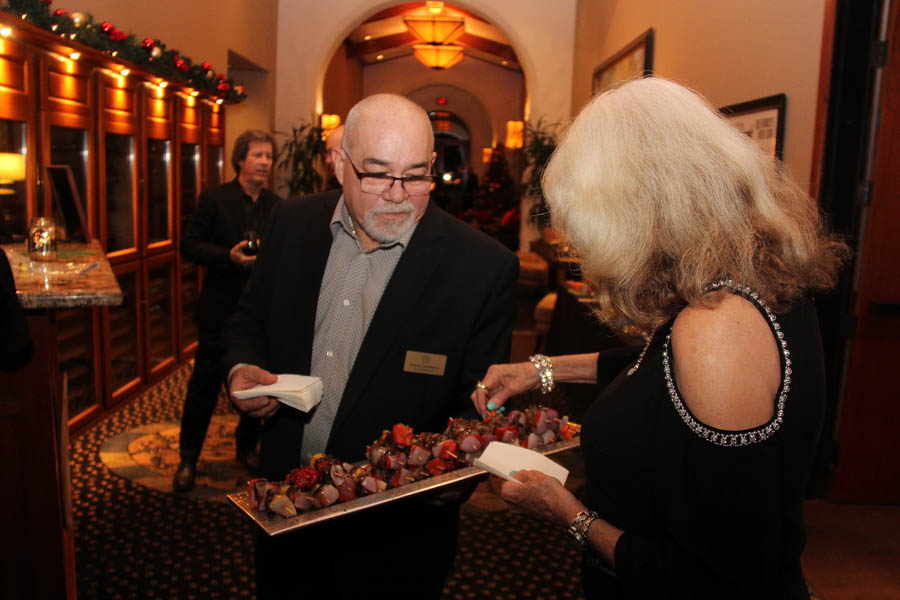 Met at the door with delightful hors d'oeuvre
Did You Know? - Hors-d'œuvre in French literally means "outside the work"—that is, "not part of the ordinary set of courses in a meal." In practice, a dish which stands on its own as a snack or supports the main course. The French spelling is the same for singular and plural usage; in English, the typographic ligature ⟨œ⟩ is usually replaced by the digraph ⟨oe⟩, with the plural commonly written hors d'oeuvres.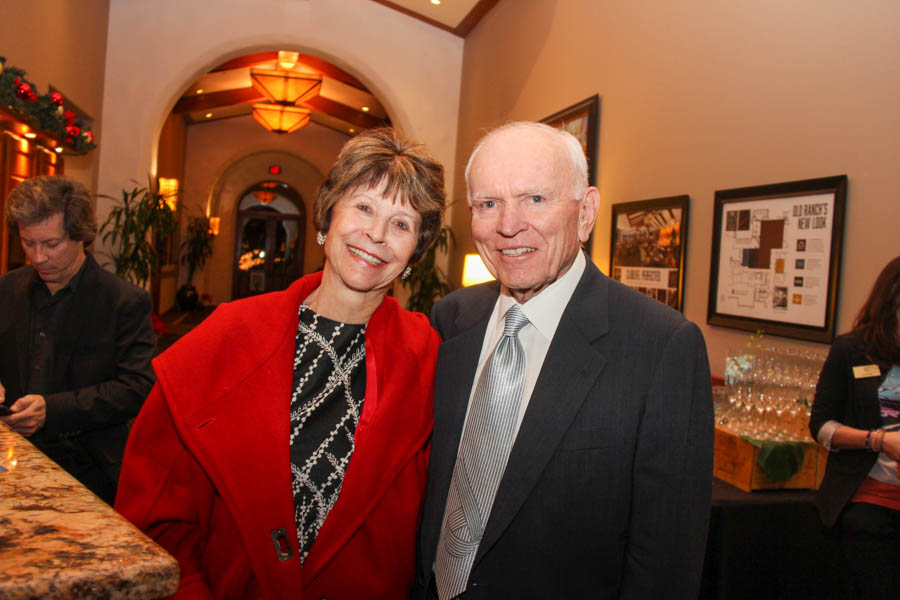 Sandy and Bob join the fun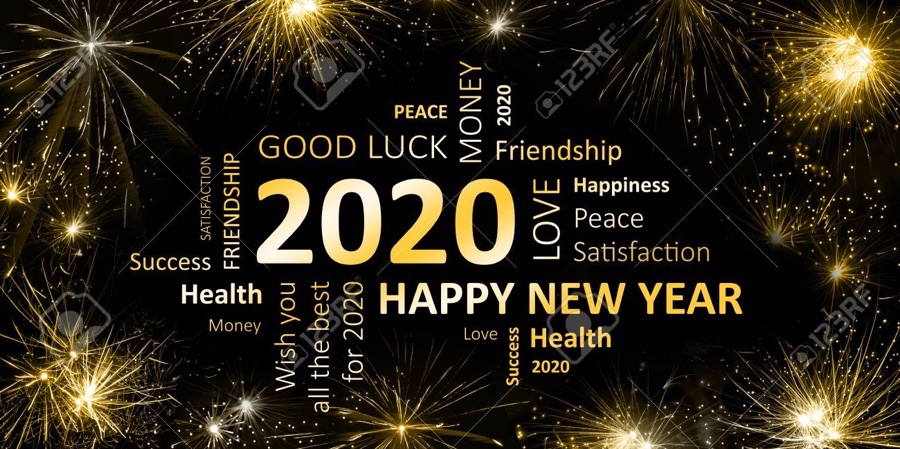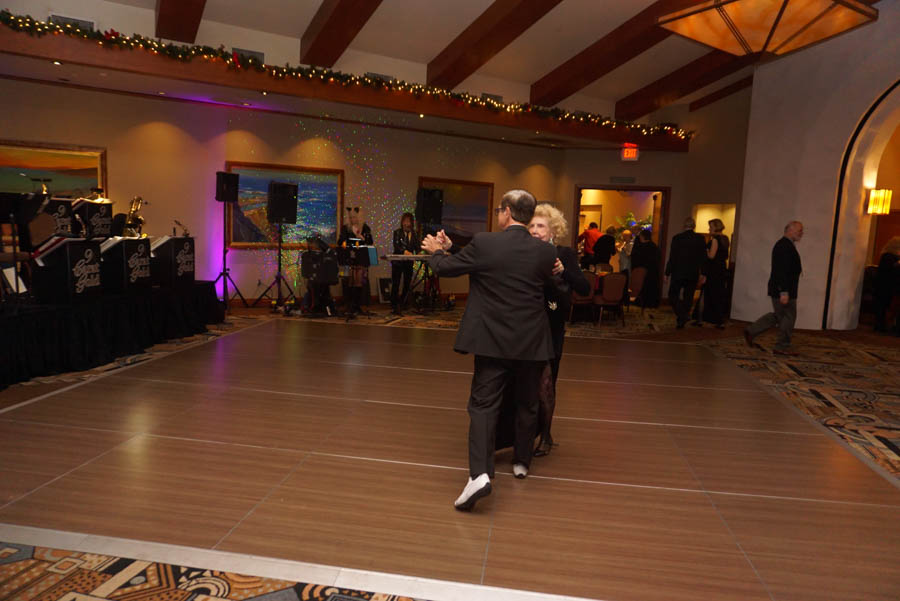 Will and Iris first to hit the floor this evening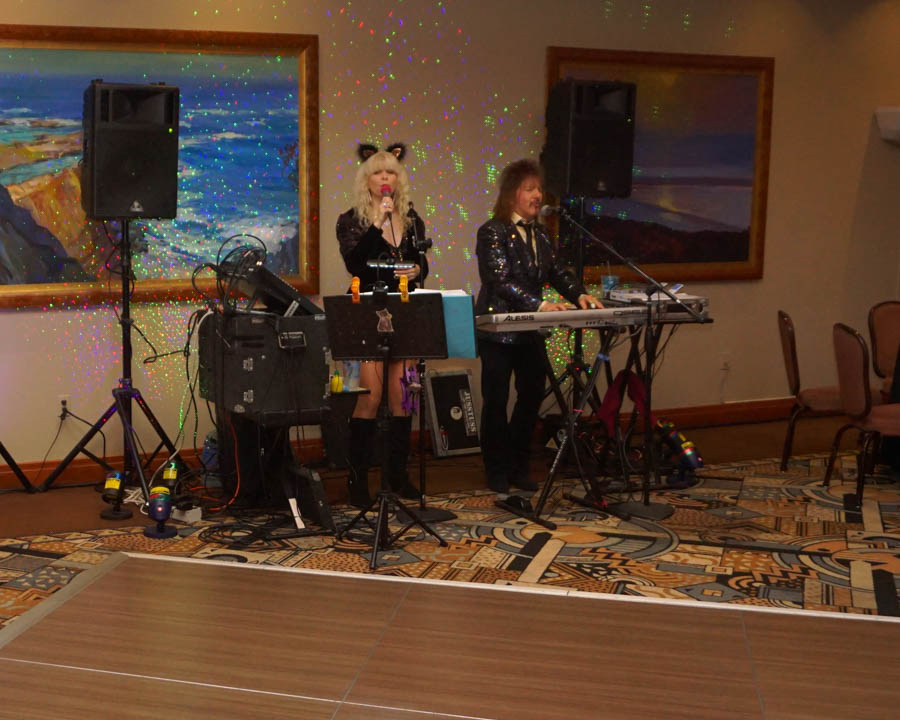 Justuss (Susie-Q and Brad) kick things up a notch!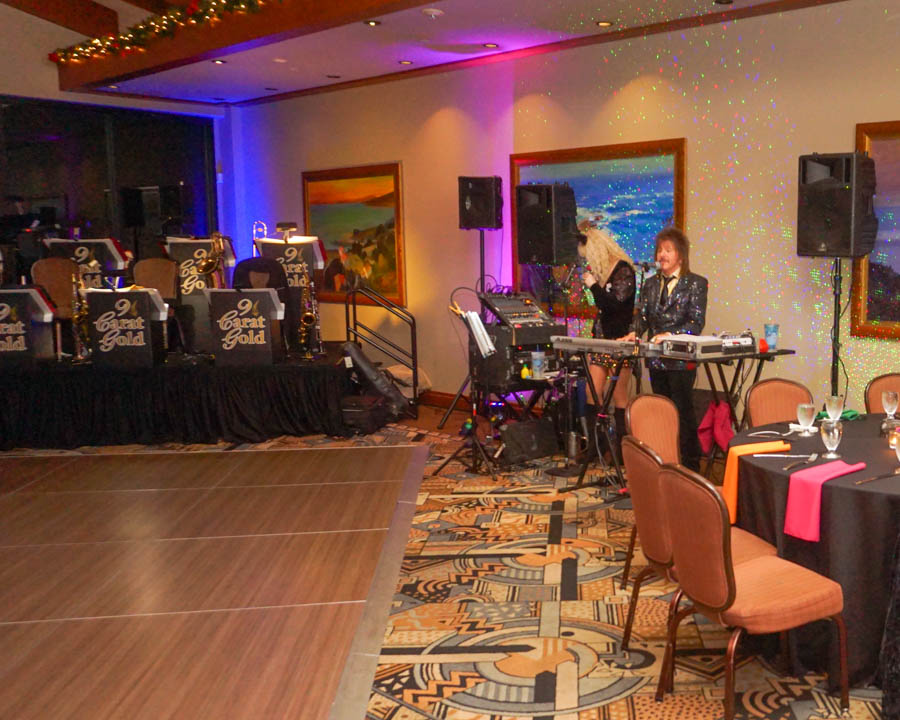 They make magic while the Big Band takes a short break for dinner

Just down the hallway is a magnificent spread

Seafood galore with sushi to boot!
Did You Know? - The idiom to boot, meaning in addition or besides, has nothing to do with footwear. This sense of boot is left over from the Old English and Middle English bote, where the word meant an advantage or something included in a bargain, and the phrase to boot has been in common usage since the time of Old English.

Pete and Lisa, also our kids, dive into the goodies
(Lisa's second plate is for Paul who was too busy taking pictures to eat)

Someone is happy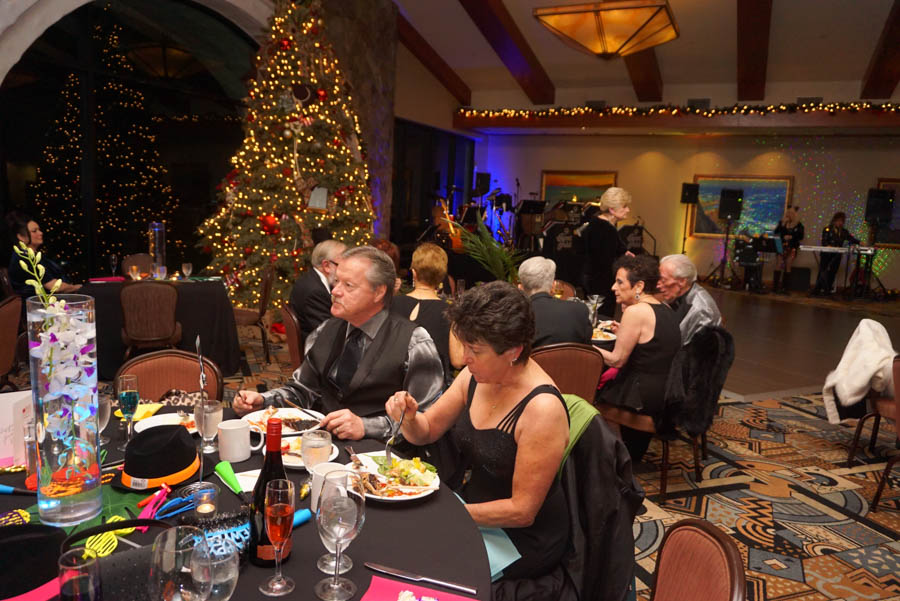 Soft dance-able music plays in the background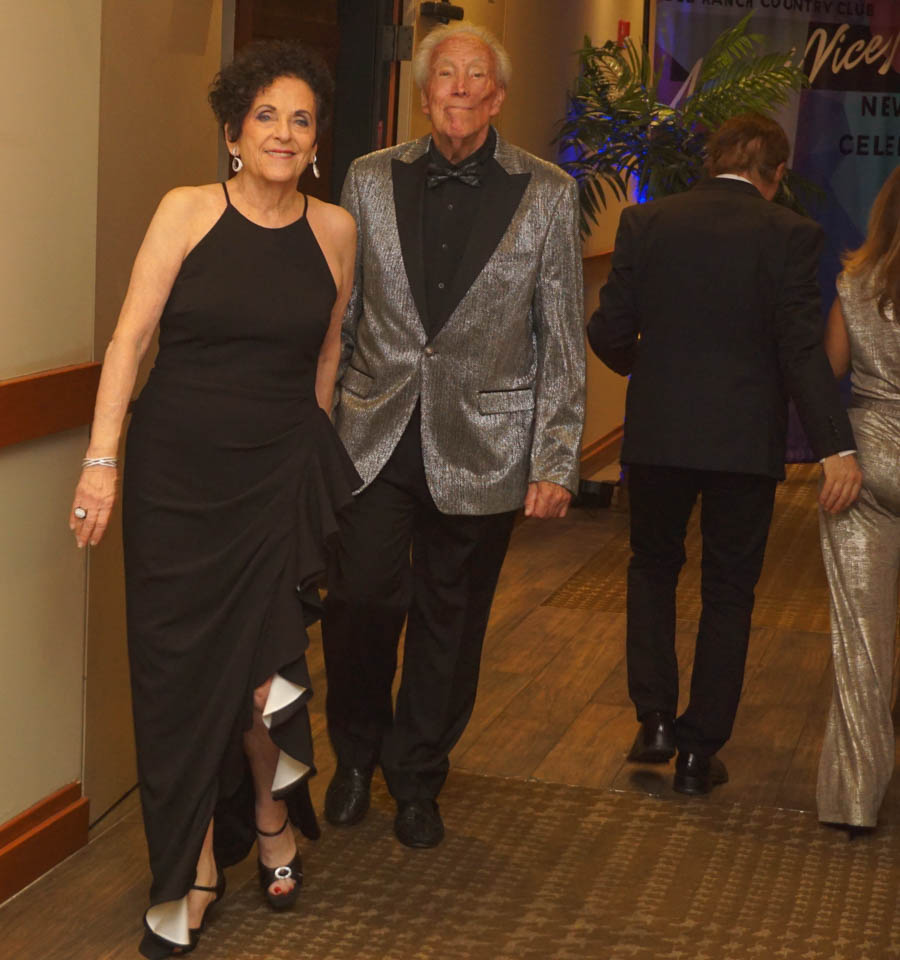 Strolling down the hallway to dinner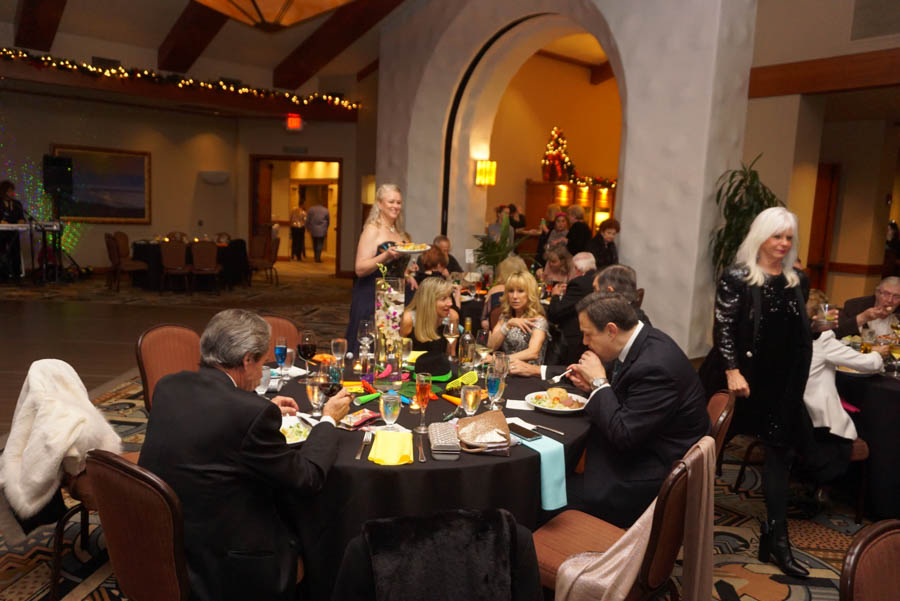 The buffet was awesome, Old Ranch did a great job
Your success and happiness lies in you. Resolve to keep happy, and your joy and you shall form an invincible host against difficulties.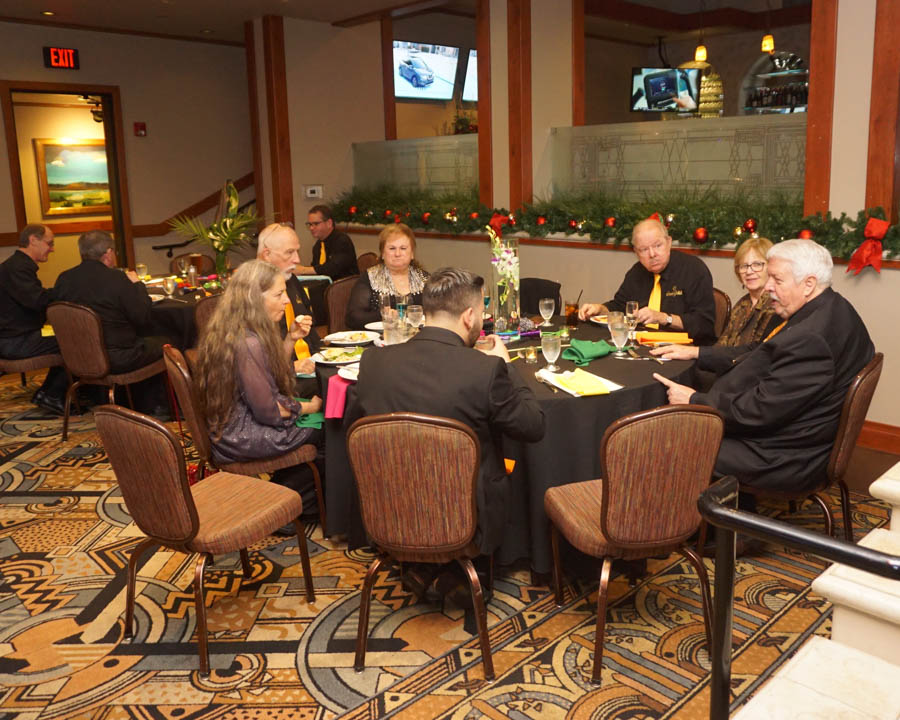 The band members and their spouses got a chance to be together on
New Year's Eve, a good thing!

Dance a bit, eat a bit, dance a bit, eat a bit! Works well!
As you turn a new leaf in your Book of Life with the advent of New Year, here is wishing you the addition of meaningful chapters. Happy New Year!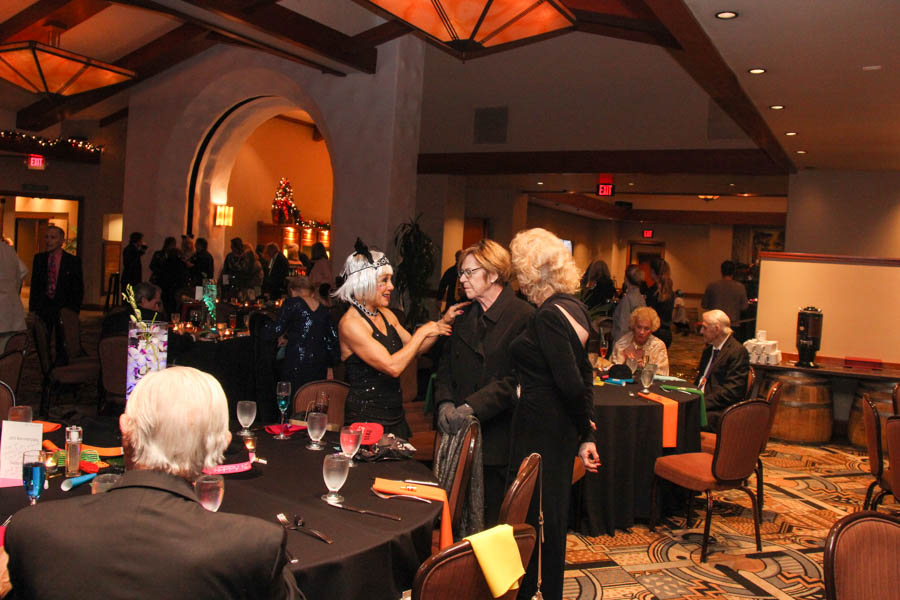 The bands heat up the beat!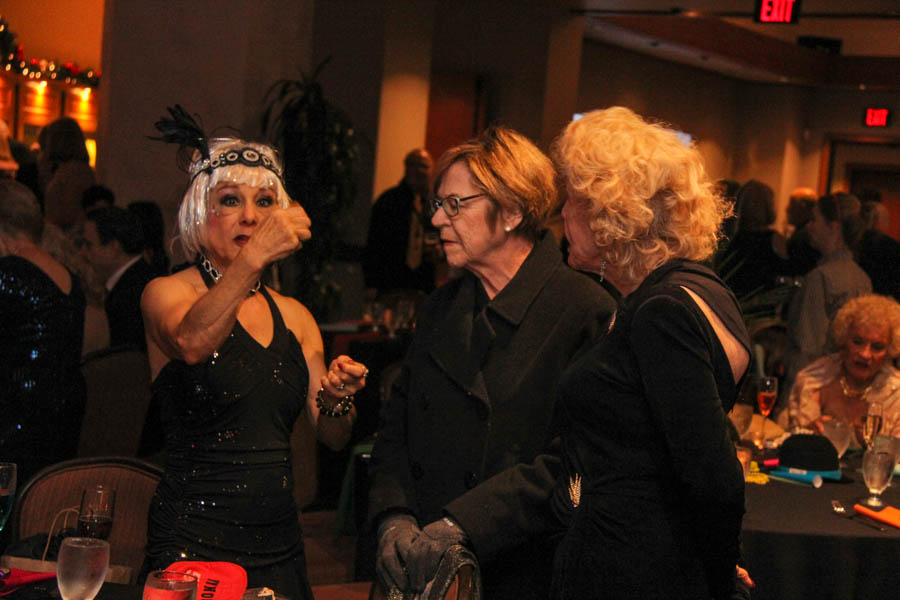 Visiting is always encouraged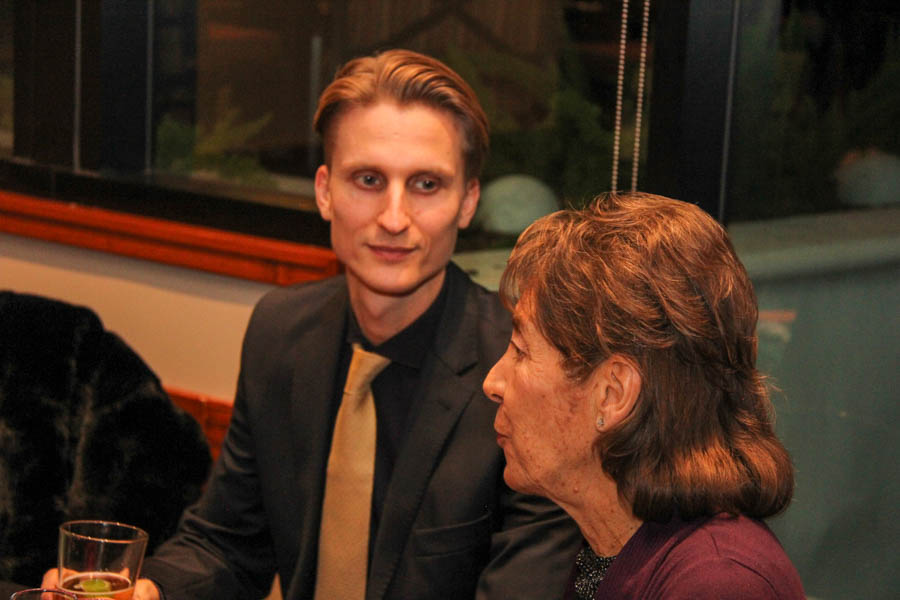 ...and we get a chance to catch a breath between songs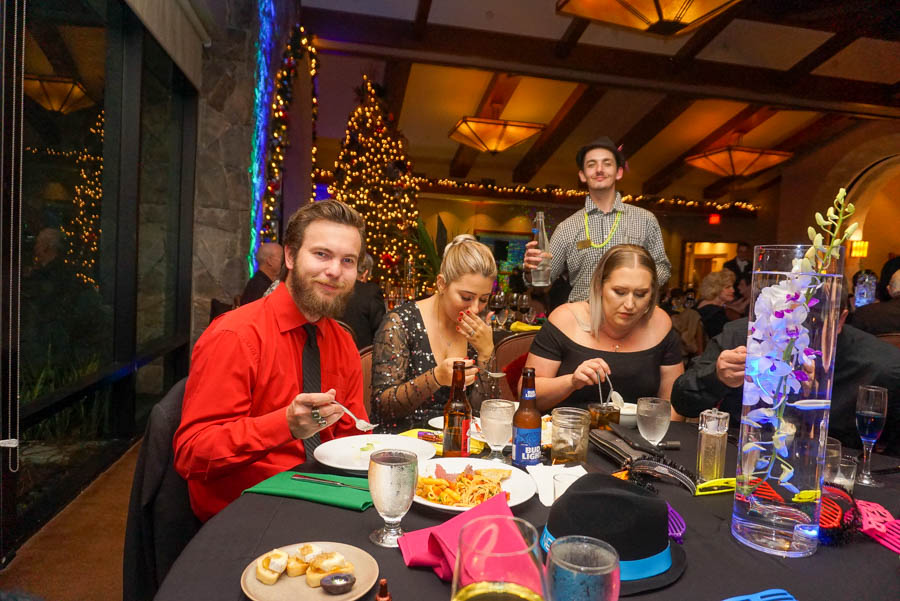 Connor, Kerrick, and Rebecca make quick work of the buffet offerings

"Yes, I am going for thirds!"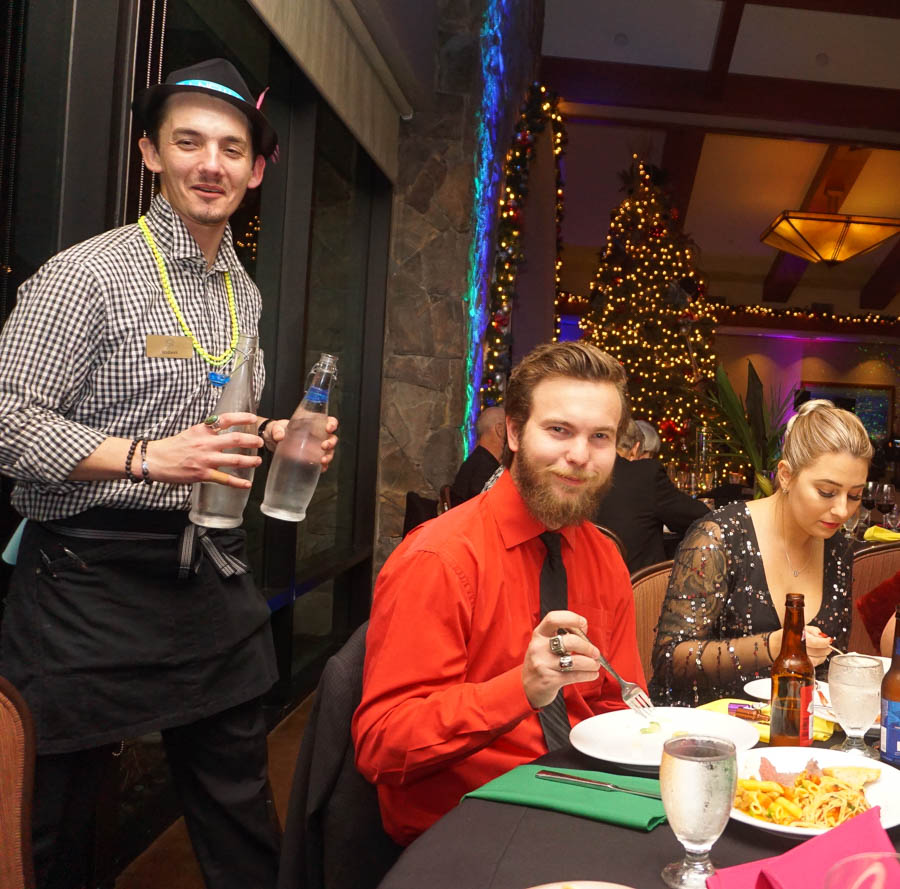 OMG, Connor is drinking water? That is a first!

Kerrick, bet you can't eat just one!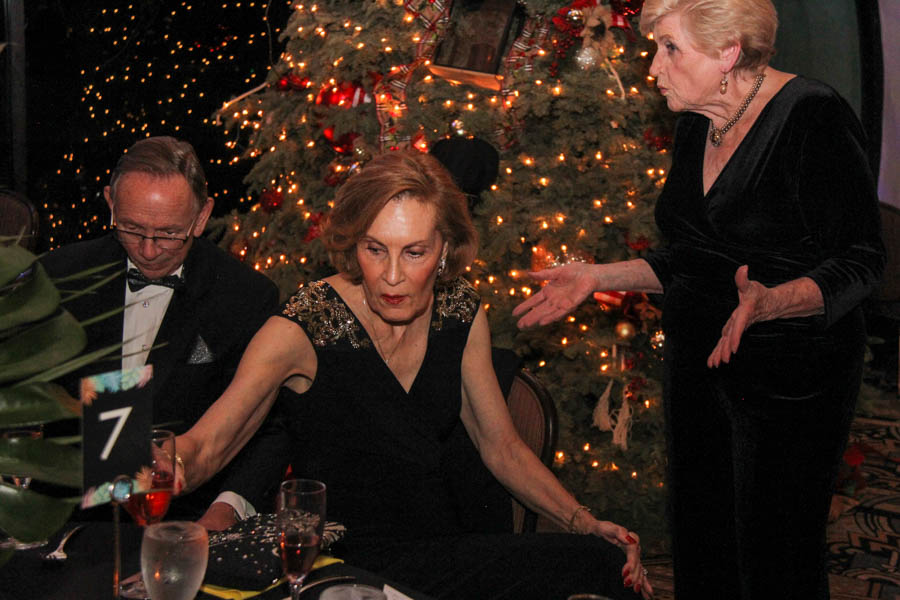 It's a magical evening with dear friends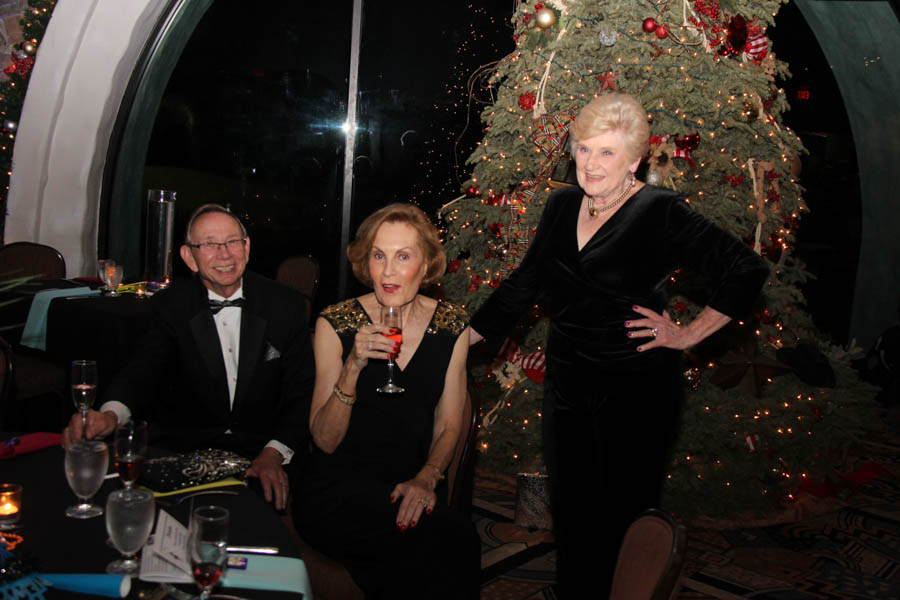 The Berg's and Harrington's join the fun (Topper's and Nightlighters)
Be always at war with your vices, at peace with your neighbors, and let each New Year find you a better man.