Floats 2009 Page (Page Five)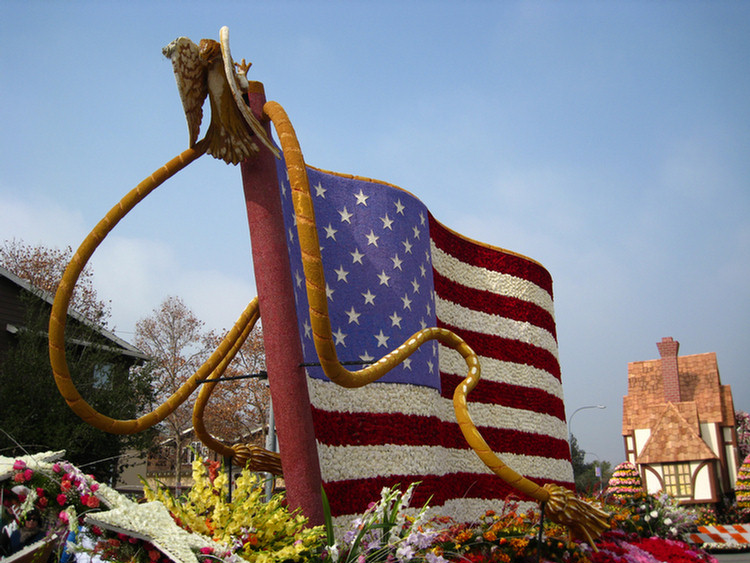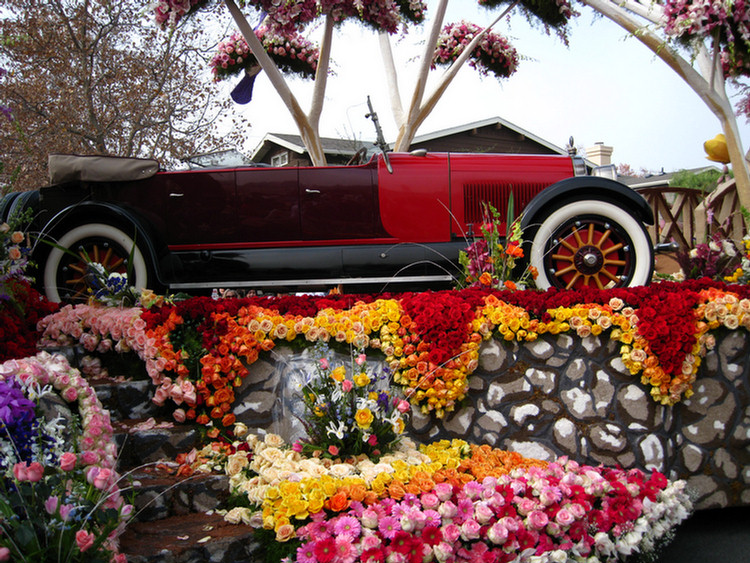 This car was worth $1,500,000 and actually carried Teddy Roosevelt through a vacation in Califnornia
This year our Tournament of Roses Parade float will have a very special rider, a rare 1925 Cadillac Phaeton. The car is the exact make and model of the first car Farmers insured when we opened our doors more than 80 years ago. So how do you load a rare 5,200 pound car onto a float made of plywood and Styrofoam? Very carefully.
The journey began on Dec.10, when the Cadillac Phaeton was gingerly loaded into a special car-carrier and transported from its Home Office lair to the Rose parade float construction site in Pasadena. The car was then driven onto a flatbed truck, which was delicately backed up so the Cadillac could be driven at a glacial pace onto "Family Outing," the 75-foot float, which depicts a countryside setting complete with Tudor house, watermill, stream and two small boats.
Behind the Phaeton's polished wooden steering wheel sat a courageous Larry French, fleet operations coordinator, who was assisted by about a dozen float "engineers" through the two-hours of nail-biting, prayers and slow-motion driving.
This year marks our 50th year of participating in the parade, which has grown through the years to become an important holiday event, viewed on TV by thousands in the U.S. and throughout the world. To celebrate this important milestone, we are extending our role and presence and Rose Parade events. We have also been selected to be the Official Supporter of Rose Parade Bands.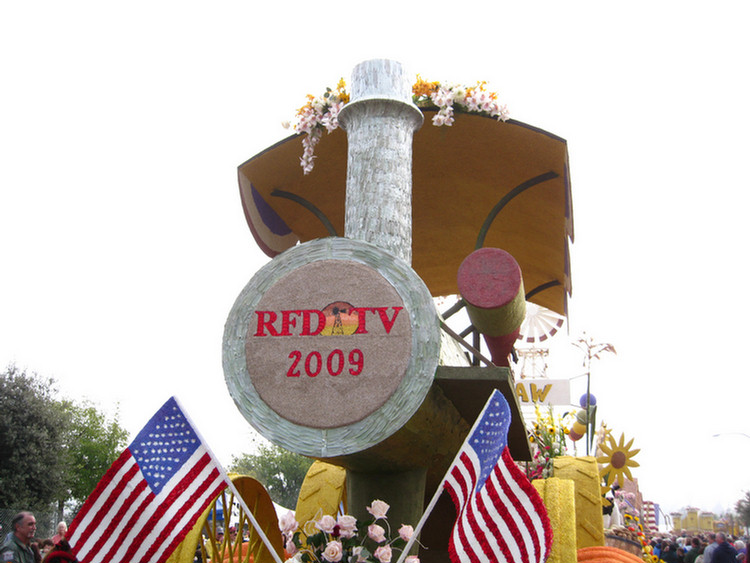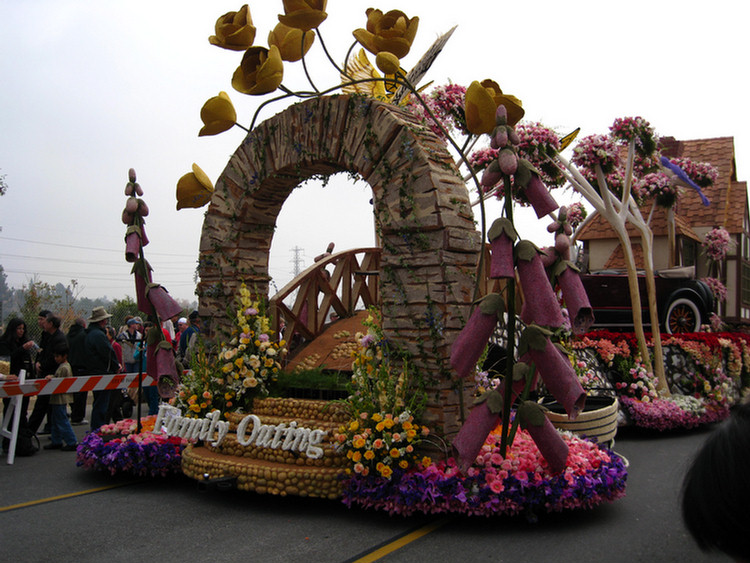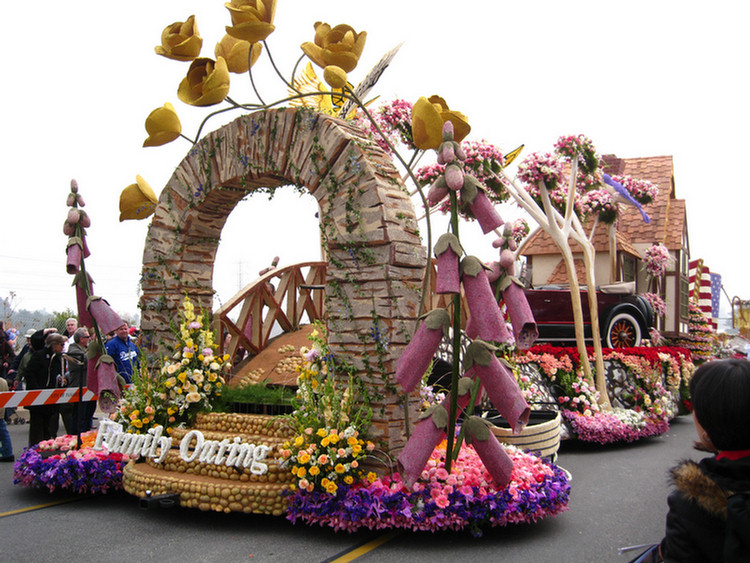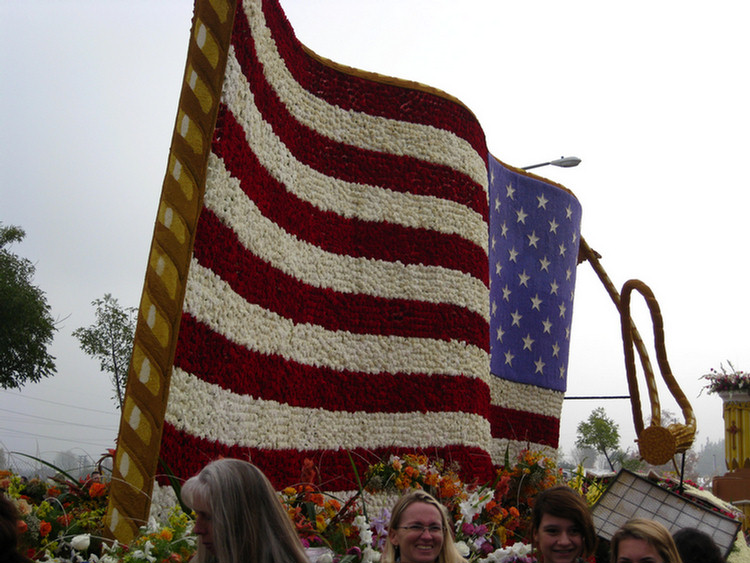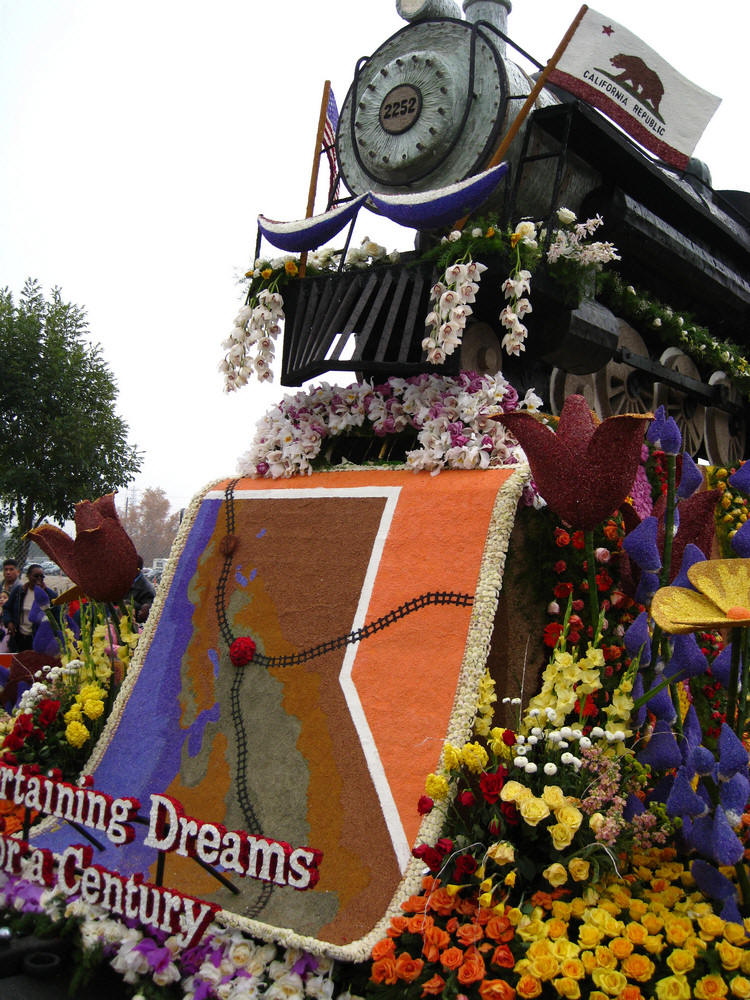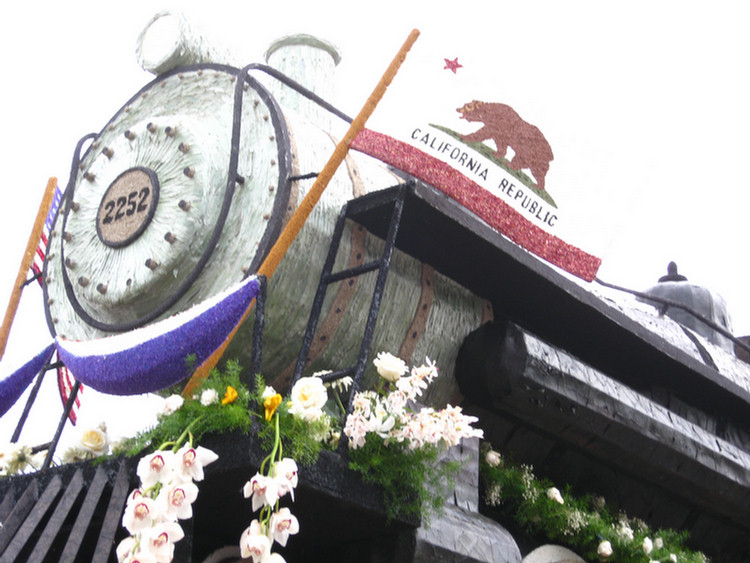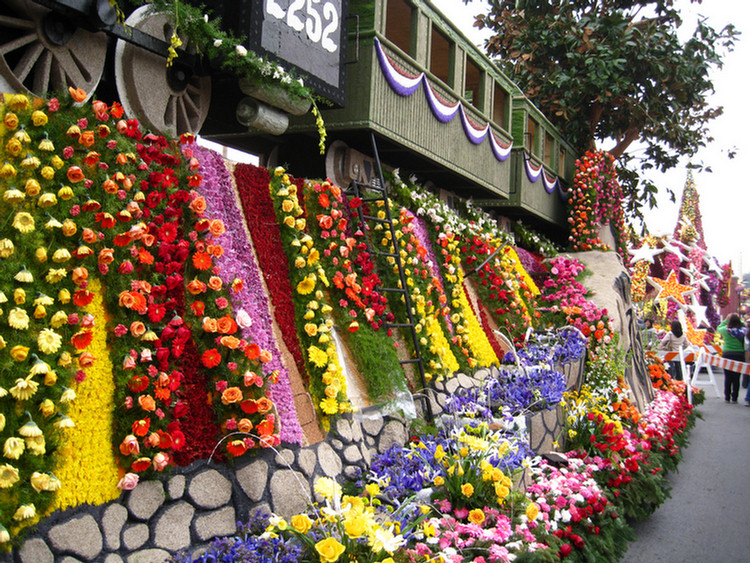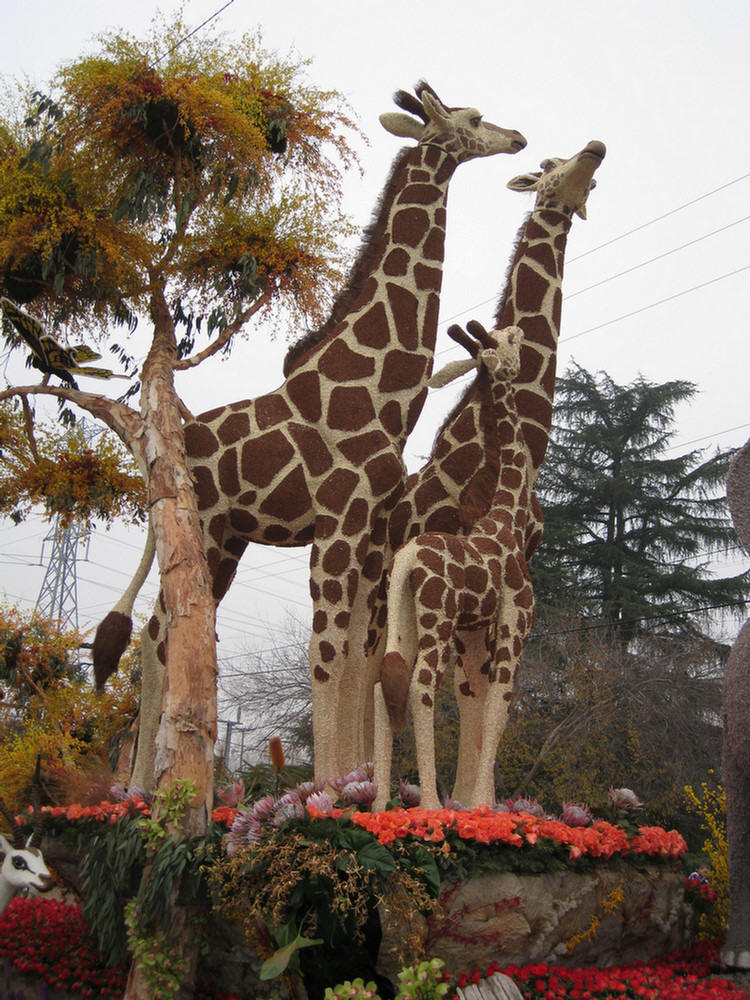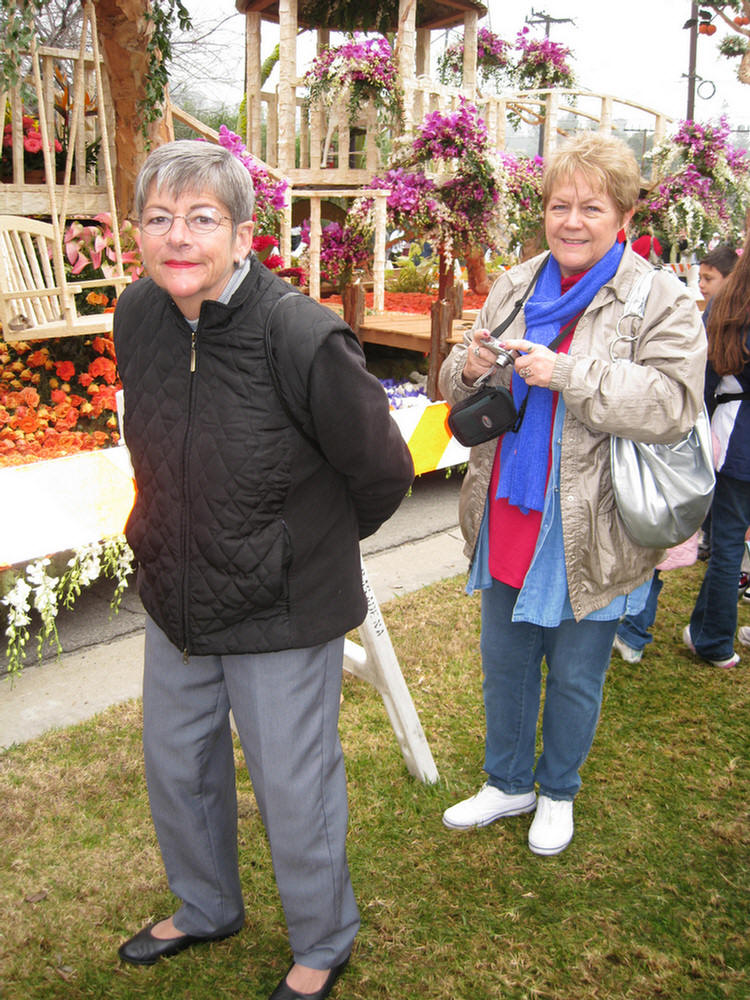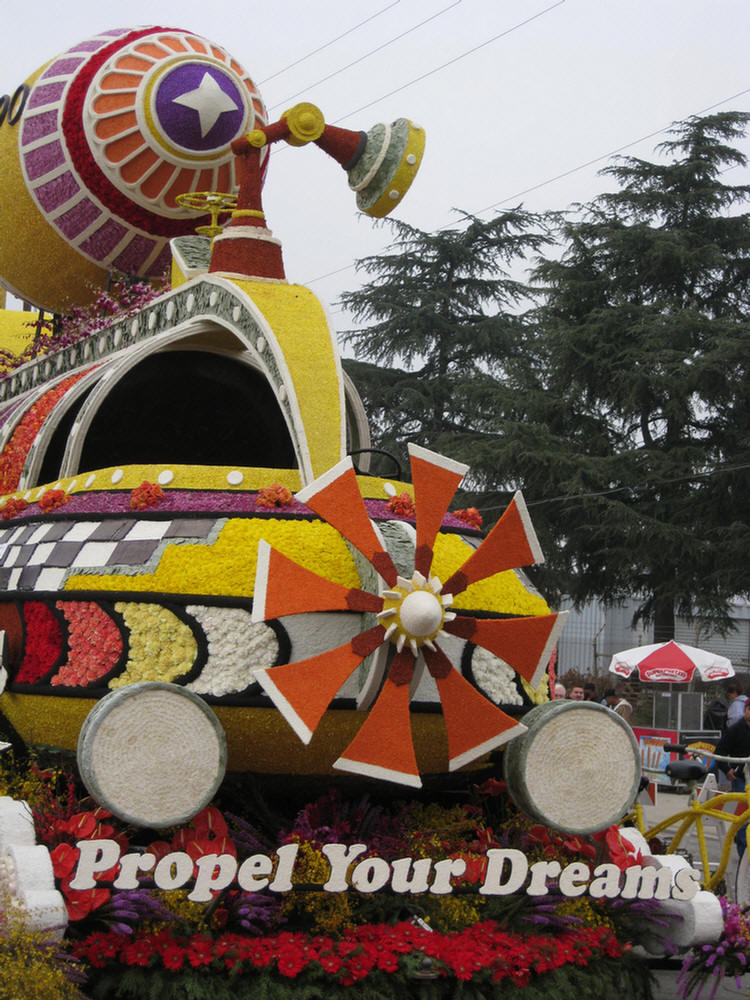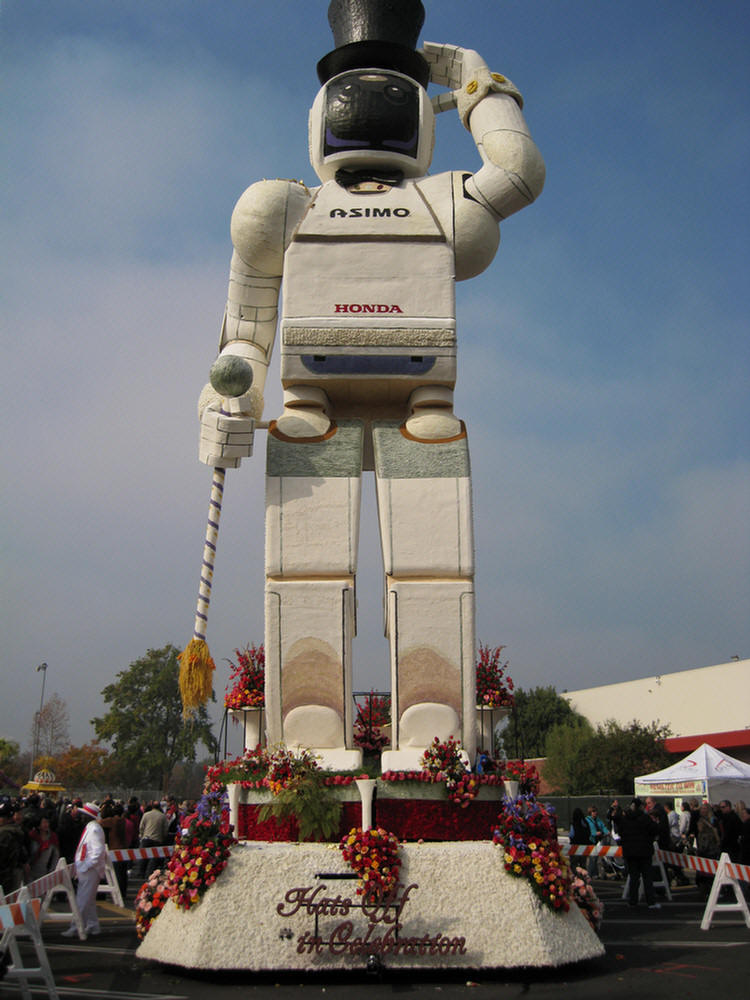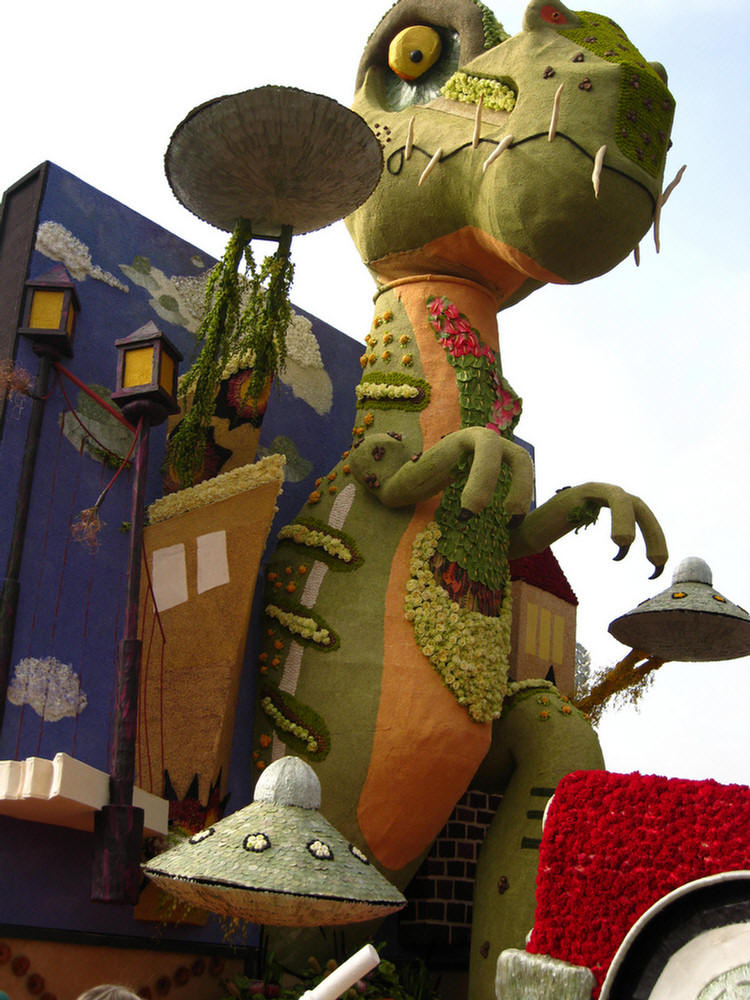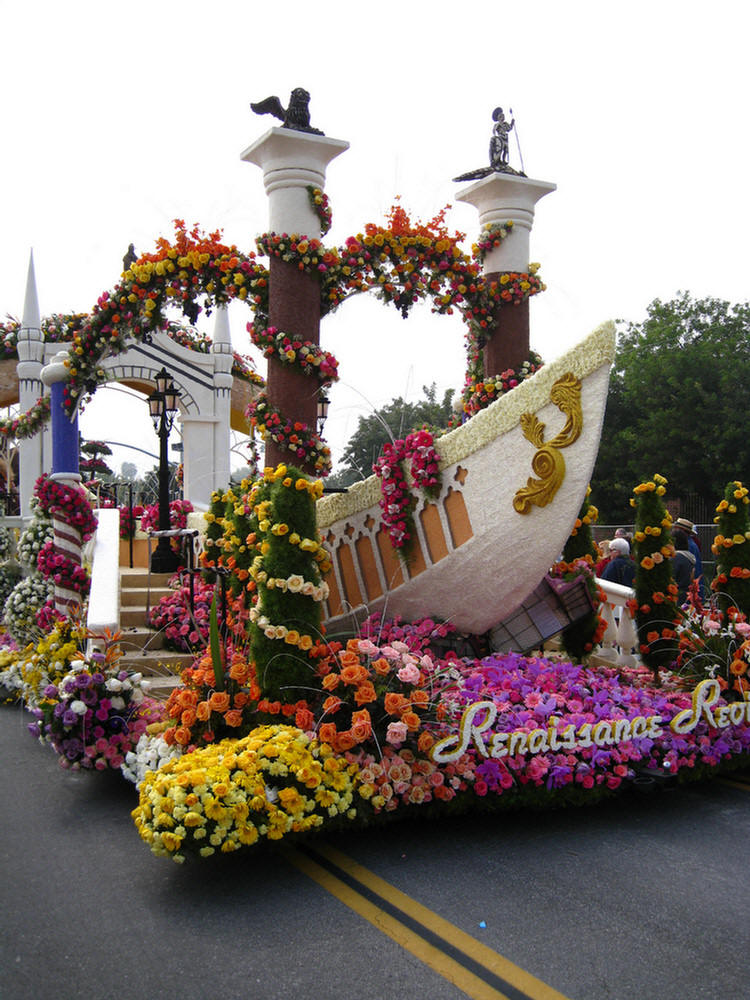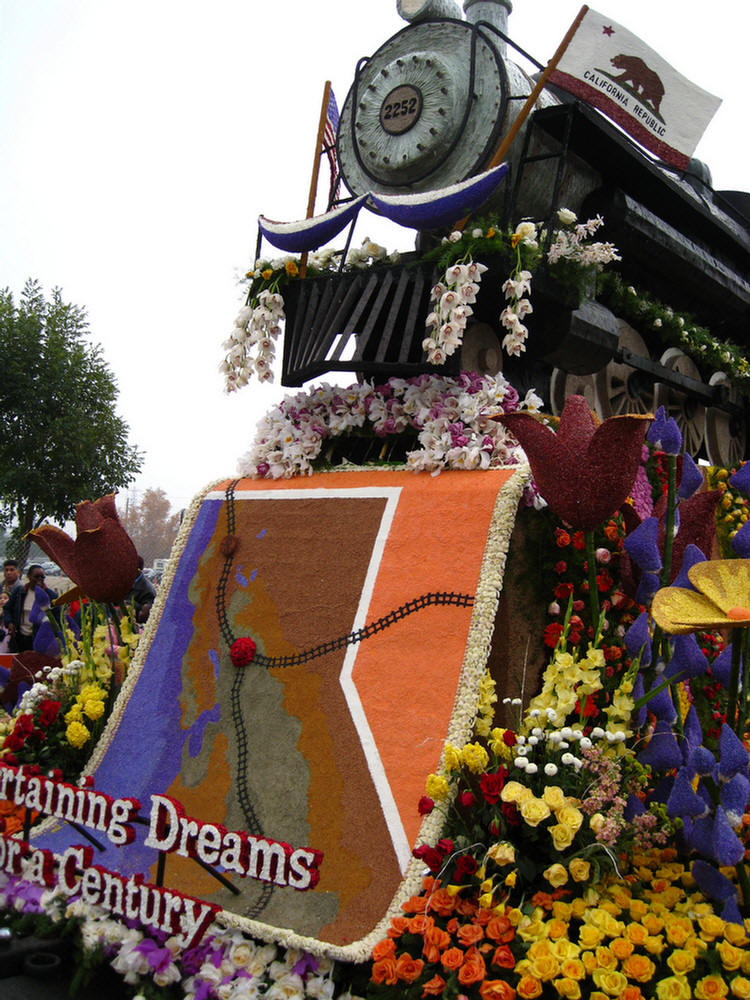 Off To PF Chang's For a Late Lunch/Early Dinner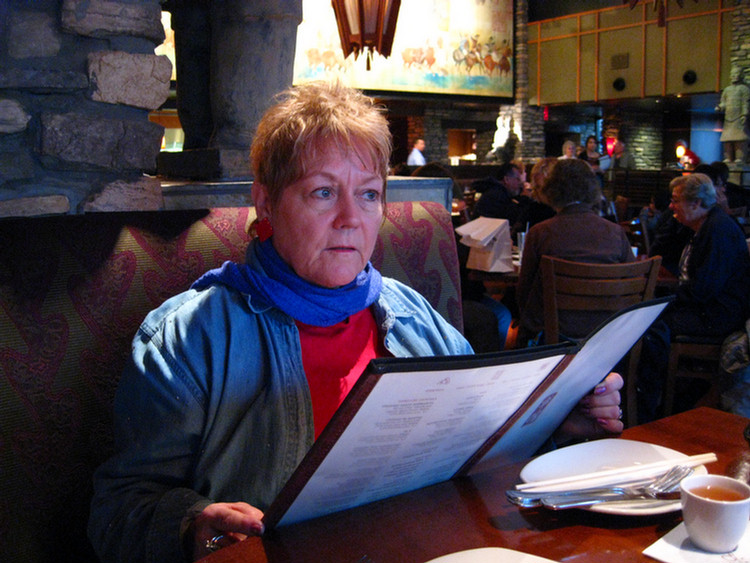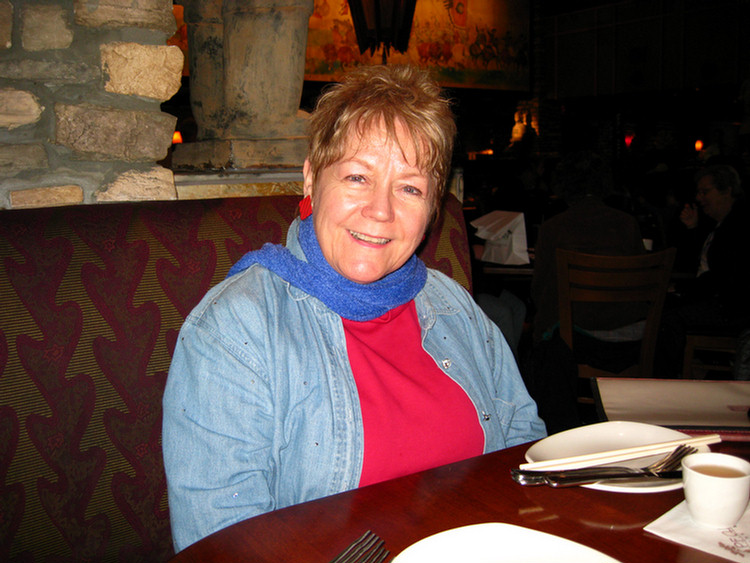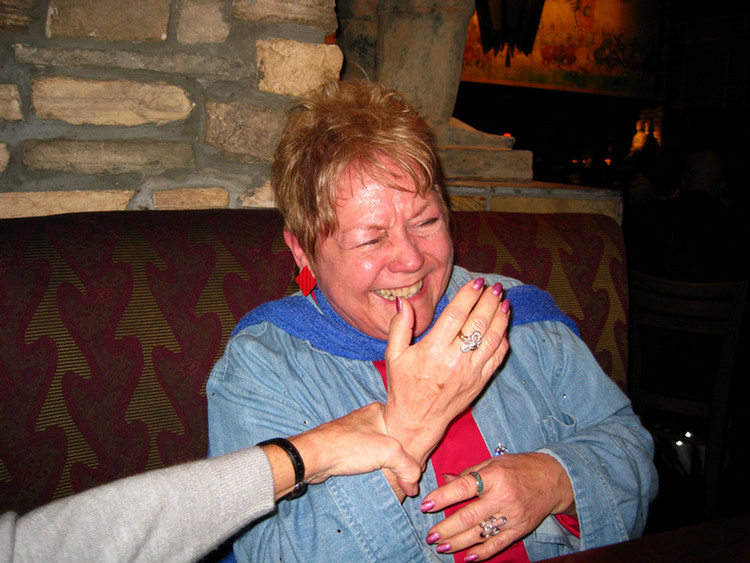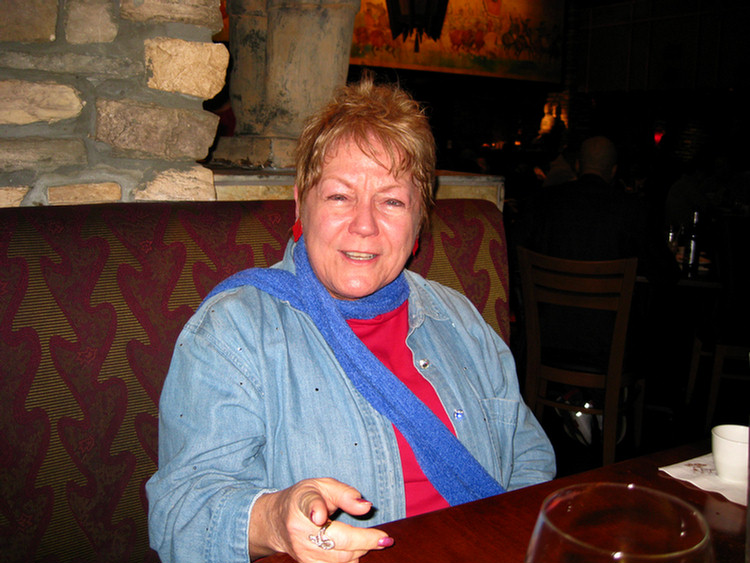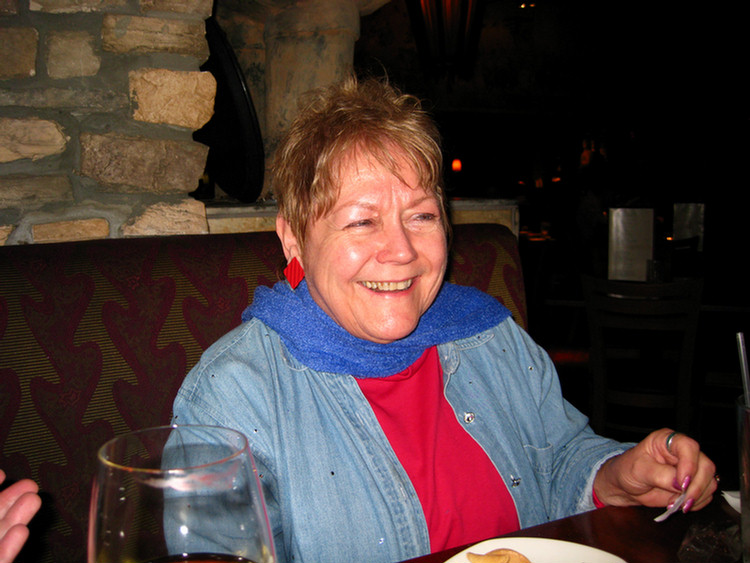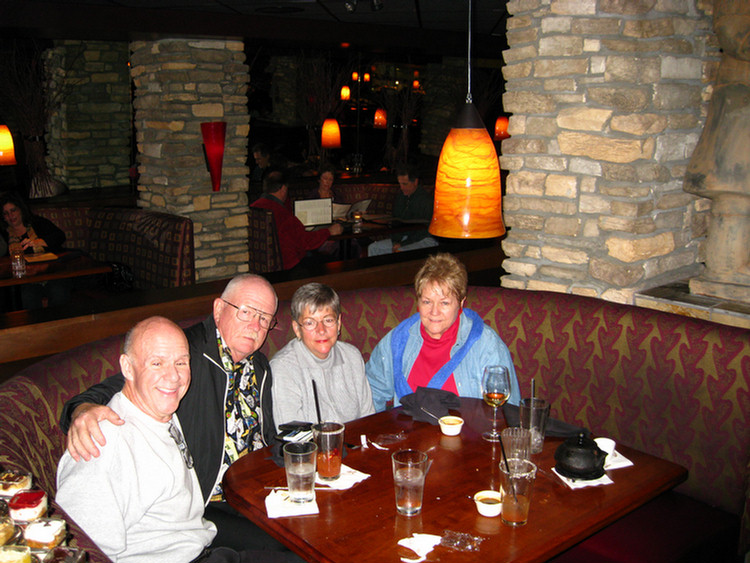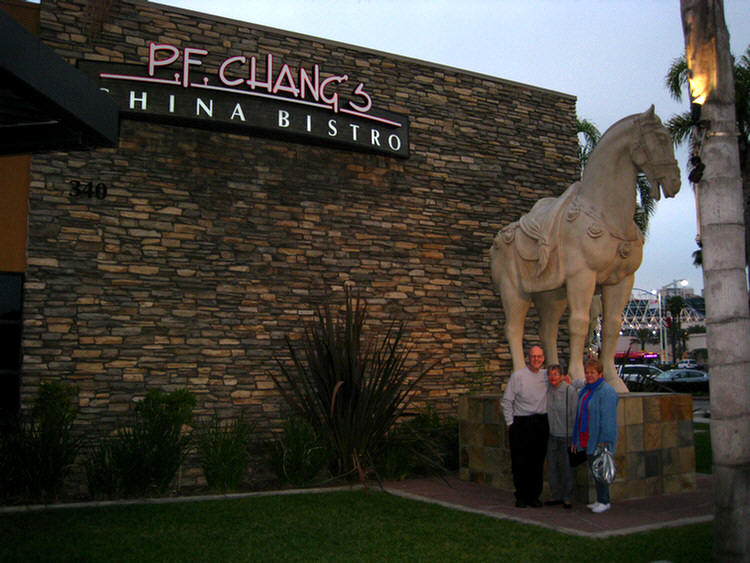 [an error occurred while processing this directive]