Meet And Greet (Page One)
(December 18th 2015) Last Updated: 09/11/2019 10:38:AM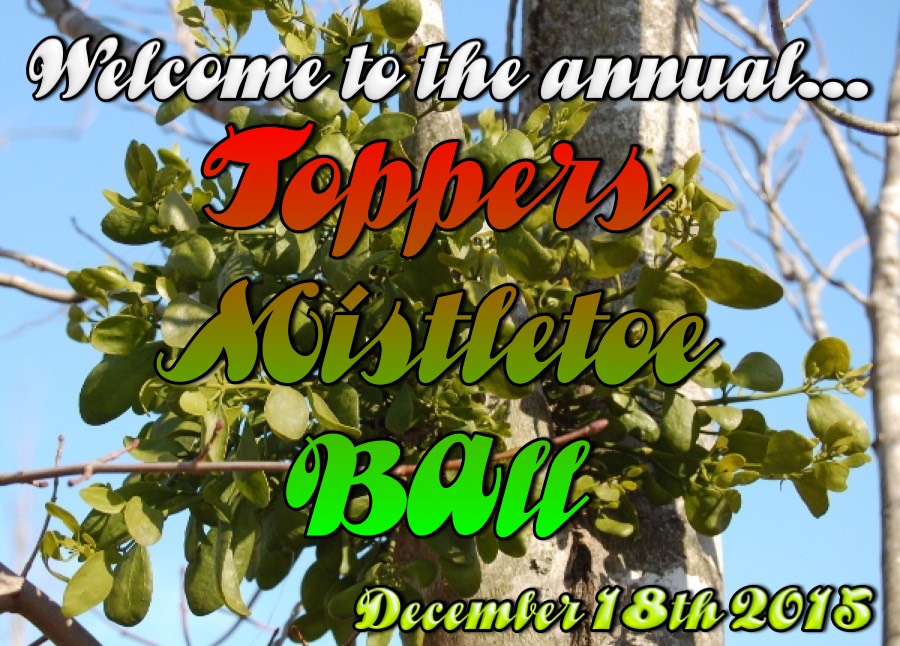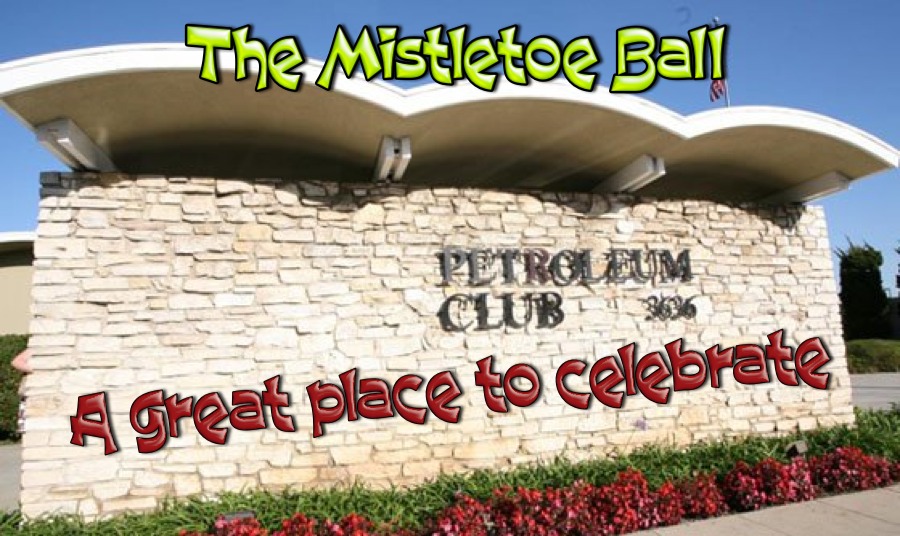 It is the season for celebration and renewal of friendships. What better way to celebrate than dance to wonderful music and have a great dinner with friends! Come join us as we begin the evening with a "Meet & Greet"
The Board Does A Quick Meeting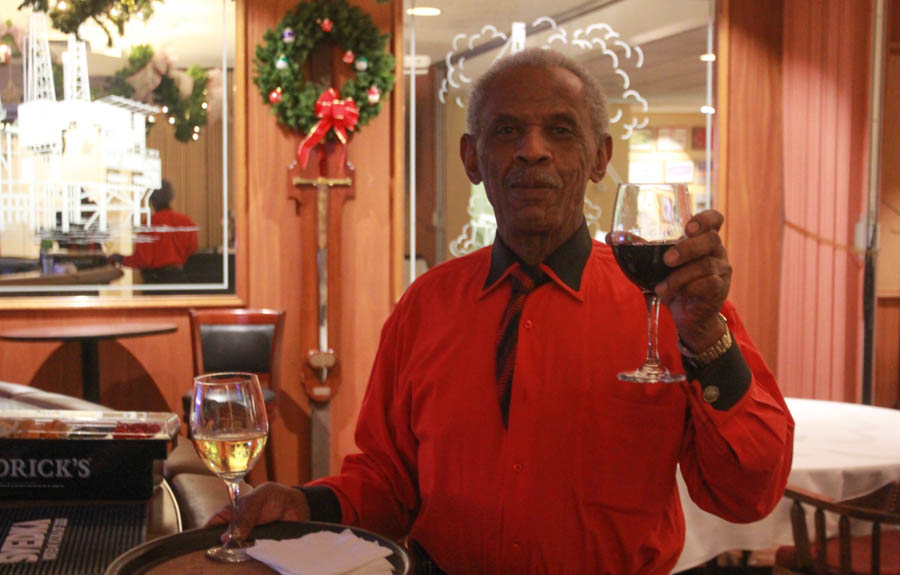 Leroy knows the way to a couples hearts!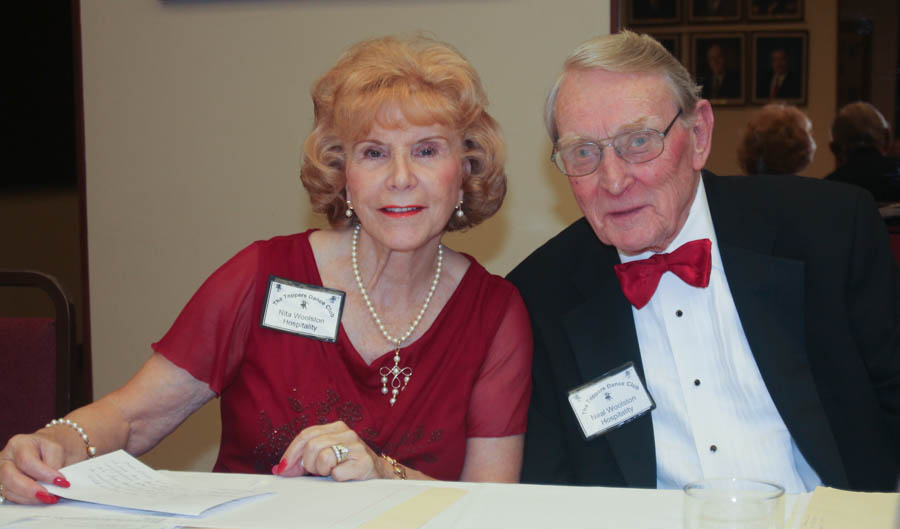 Thank you for all the great decorations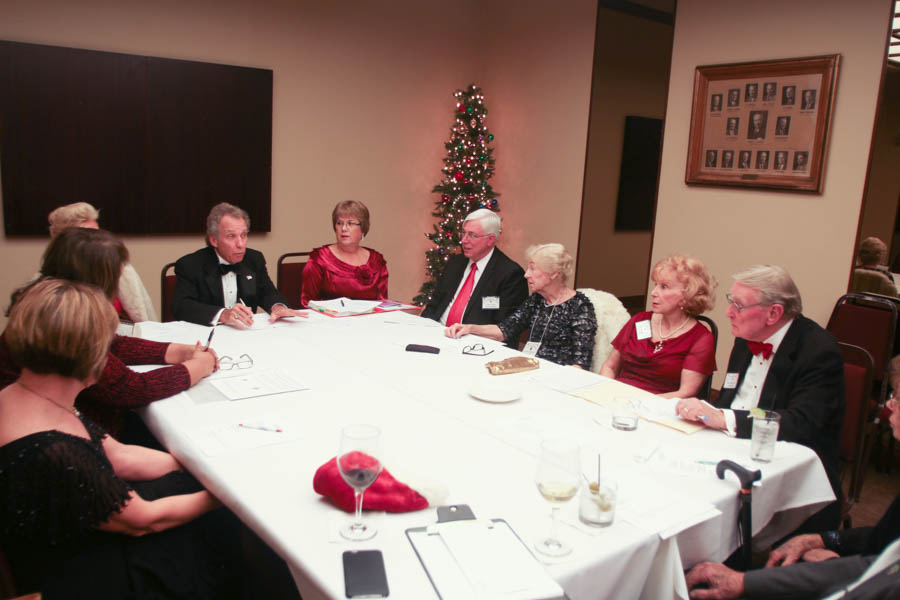 Hard at work.... But it is time to adjourn!
Starting With Meeting And Greeting...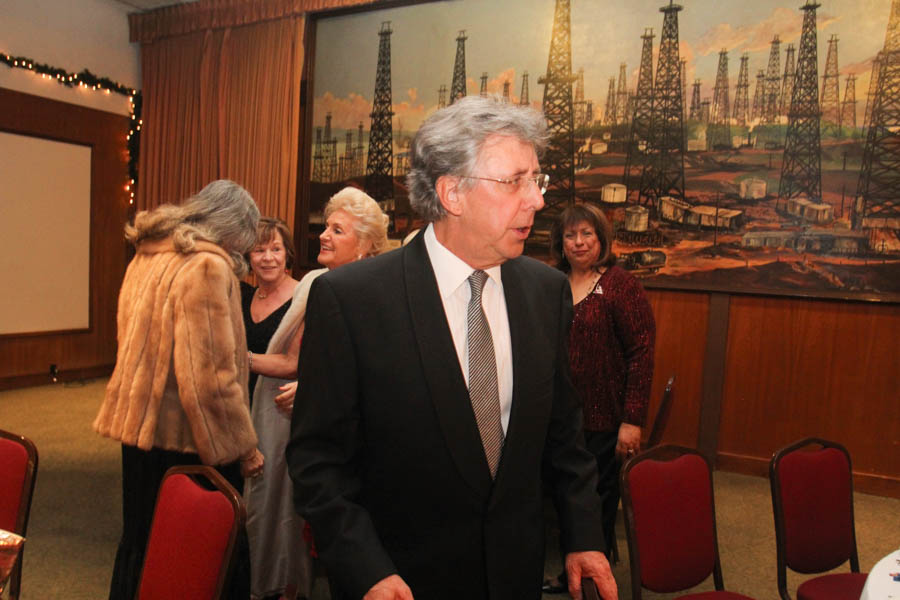 ...and directly from London UK, Brian brings us cold weather and rain!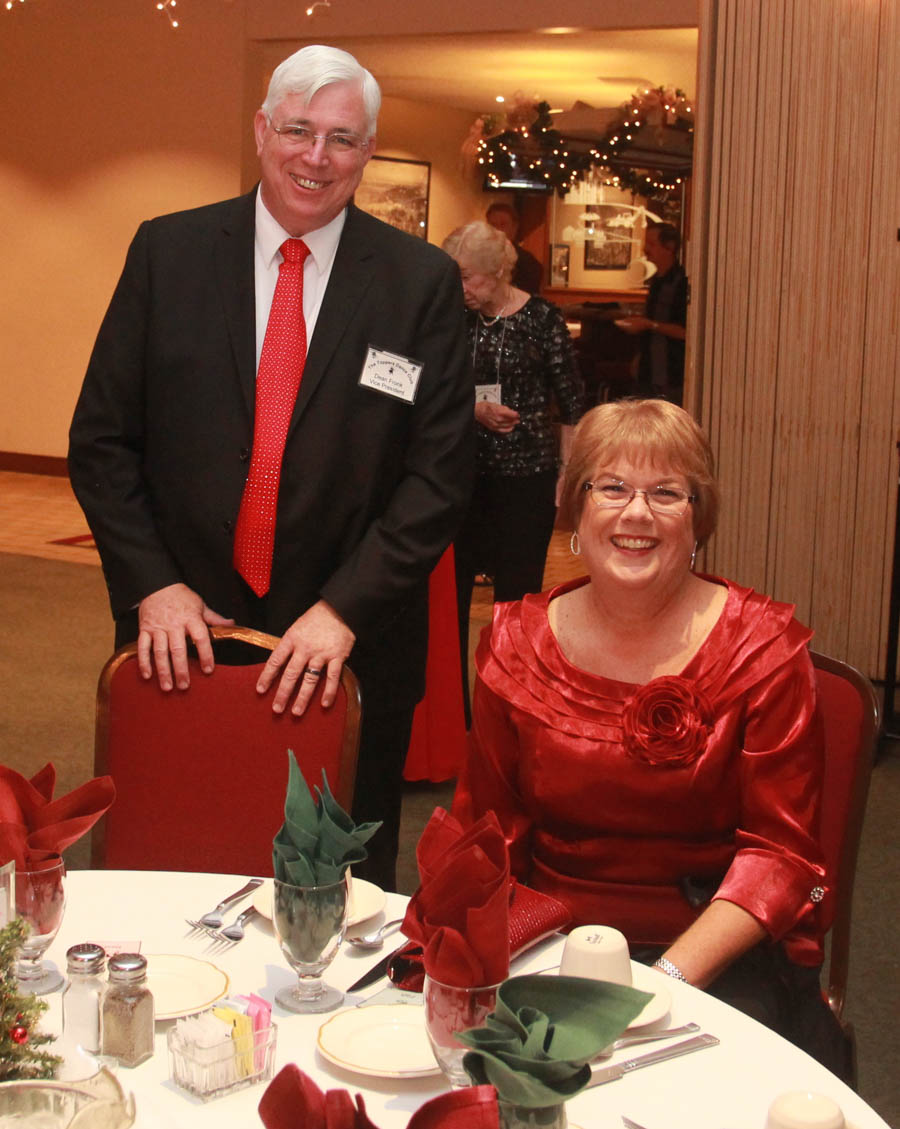 Always a bright spot when they are around!
Did You Know?
"White Christmas" (1954), starring Bing Crosby and Danny Kaye, was the first movie to be made in Vista Vision, a deep-focus process.

"The Nutcracker" is the name for the ballet performed around Christmas time each year. "The Nutcracker Suite" is the title of the music Tchaikovsky wrote.

"Wassail" comes from the Old Norse "ves heill"--to be of good health. This evolved into the tradition of visiting neighbors on Christmas Eve and drinking to their health.

A Christmas club, a savings account in which a person deposits a fixed amount of money regularly to be used at Christmas for shopping, came about around 1905.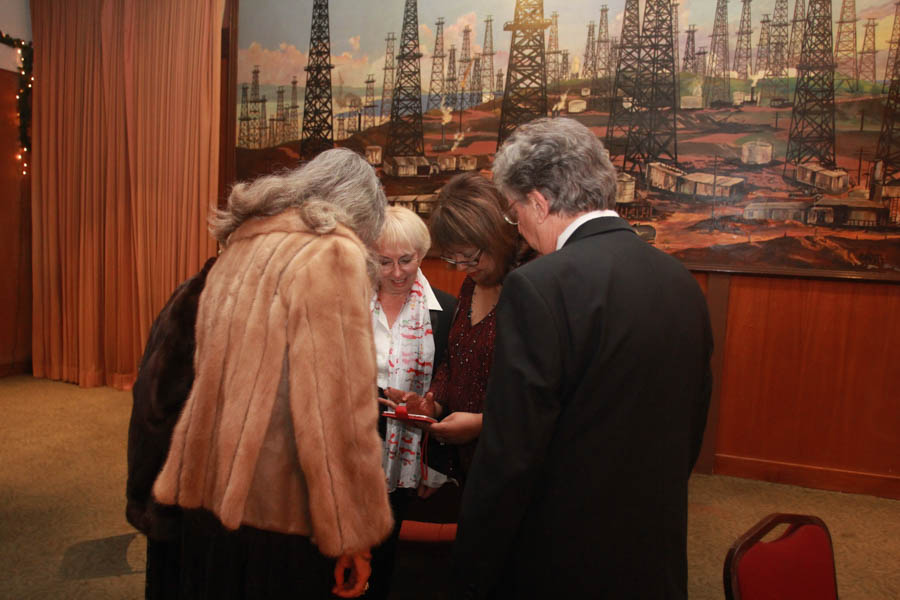 Run! Vicky has her grand baby pictures!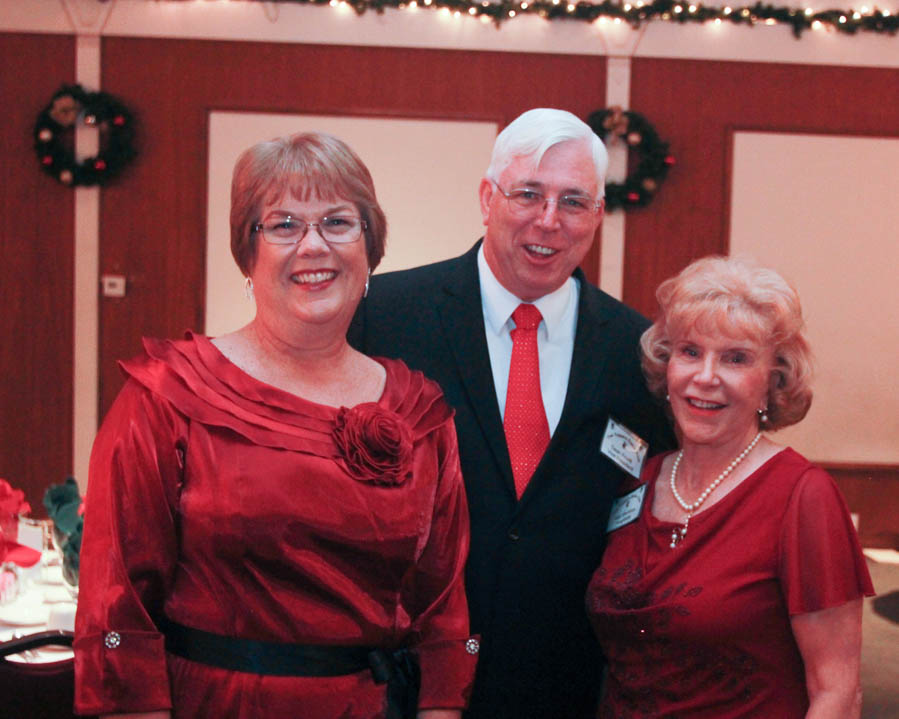 Festive indeed!

The elves are up to something! Looking for Santa perhaps?
Dennis, Larry and Lucky!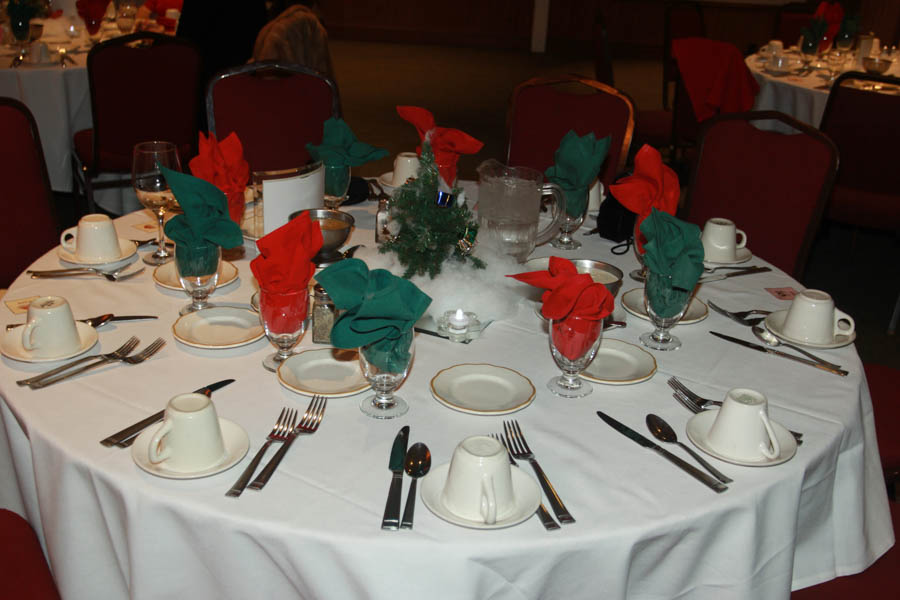 Must be the Mistletoe Ball!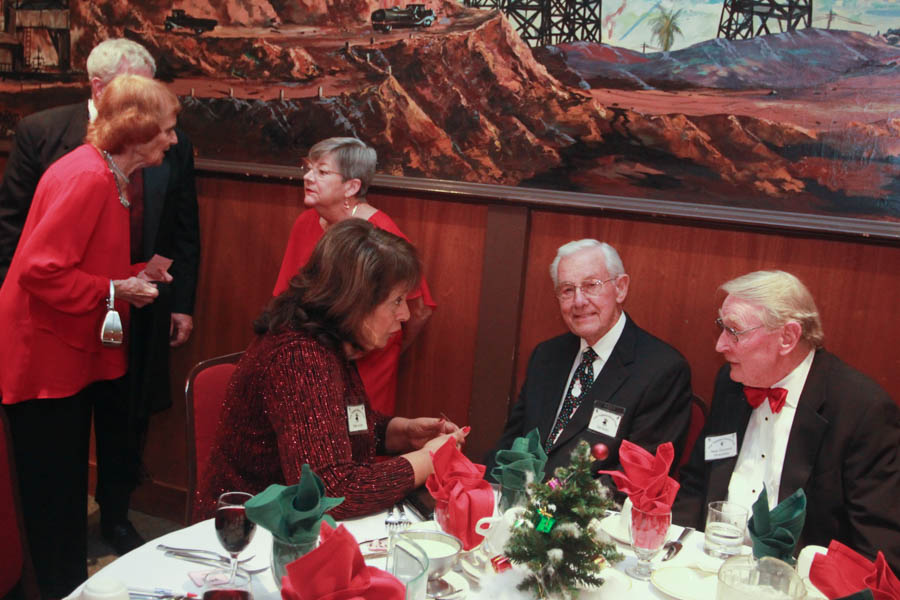 It's funny how friends can be apart for a few days and spend so much
time "catching up" on everything!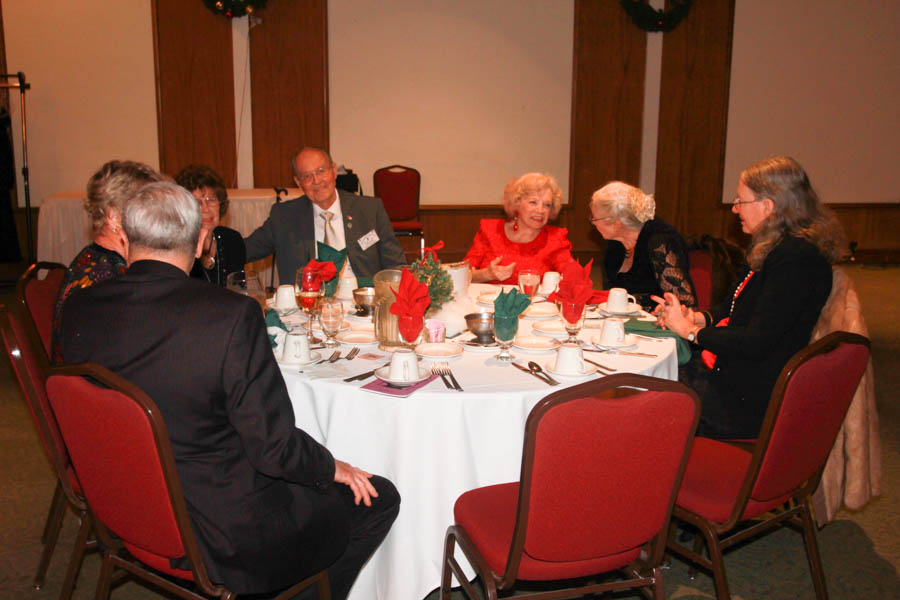 Must rest before the dancing begins!

"Dancing? Did someone say dancing?"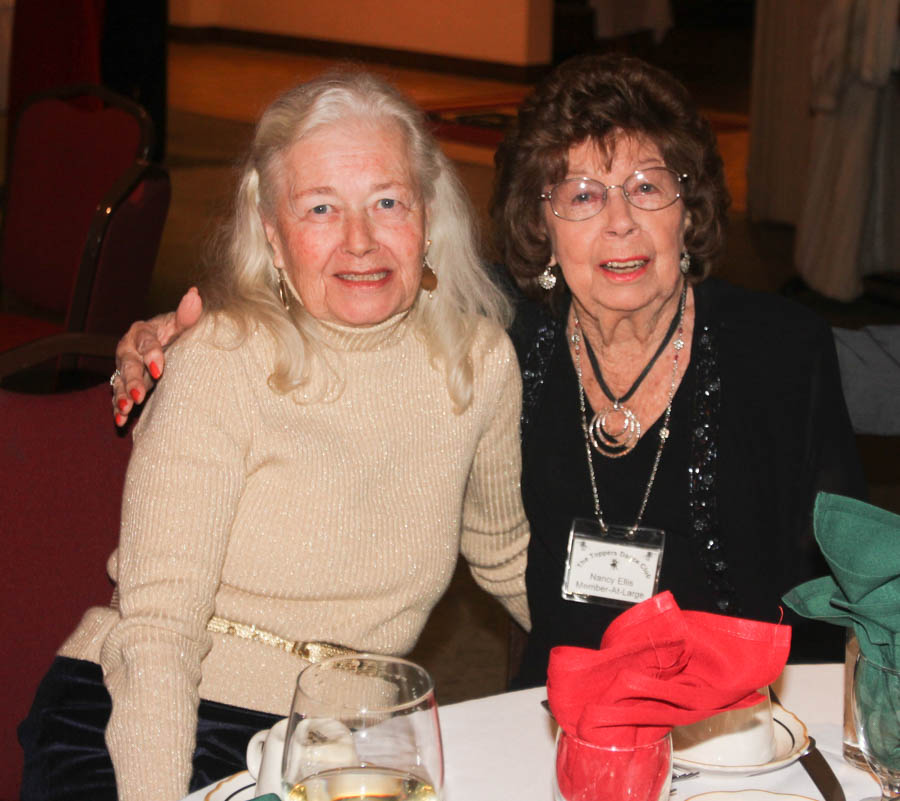 We expect them to do the "Sisters Sisters" Dance from White Christmas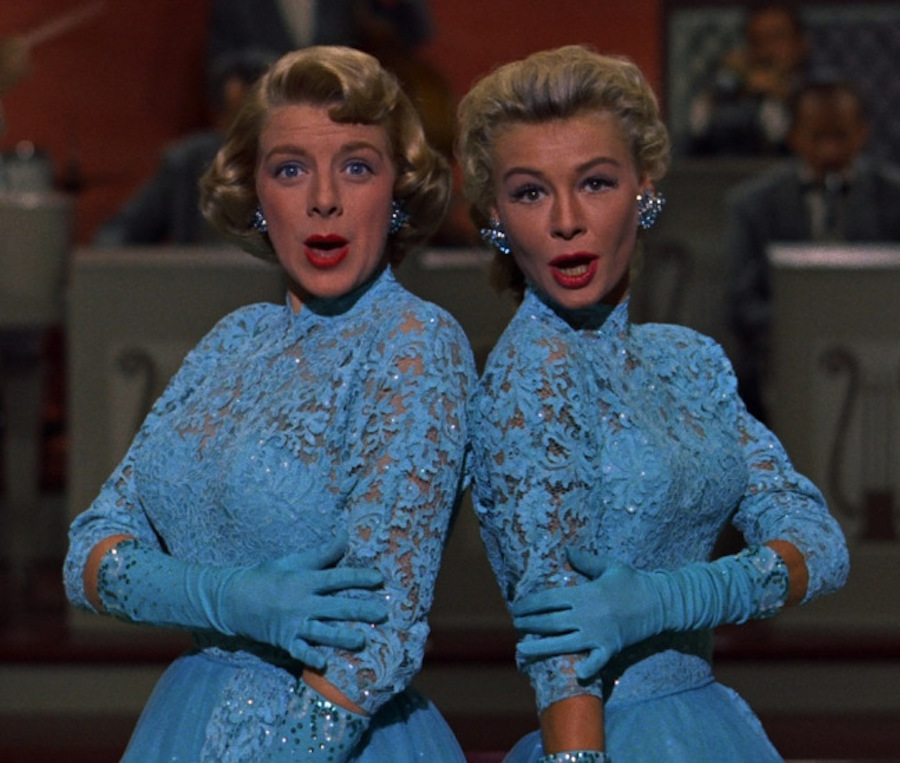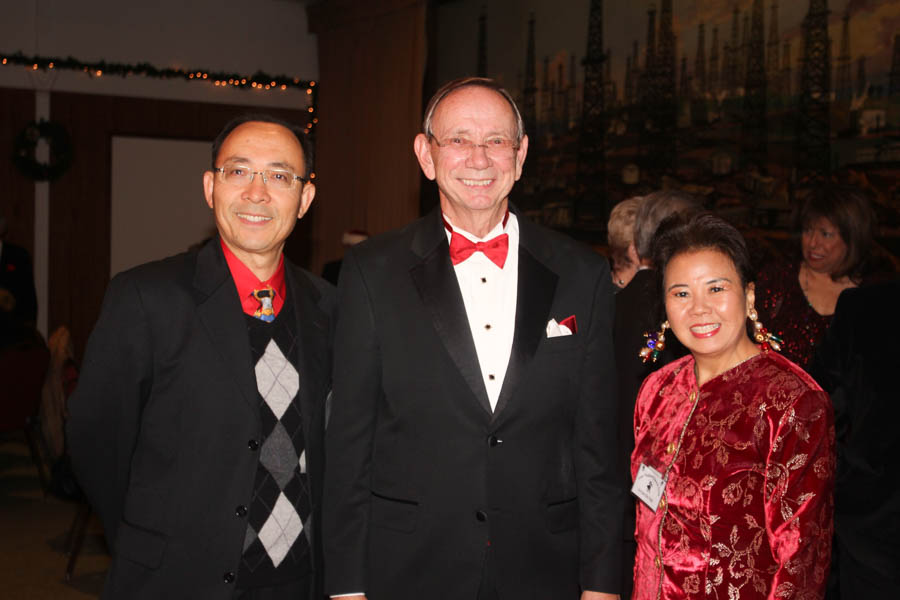 Dressed to the Nine's!
Did You Know?
According to the National Christmas Tree Association, Americans buy 37.1 million real Christmas trees each year; 25 percent of them are from the nation's 5,000 choose-and-cut farms.
After "A Christmas Carol," Charles Dickens wrote several other Christmas stories, one each year, but none was as successful as the original.
Alabama was the first state to recognize Christmas as an official holiday. This tradition began in 1836.
Although many believe the Friday after Thanksgiving is the busiest shopping day of the year, it is not. It is the fifth to tenth busiest day. The Friday and Saturday before Christmas are the two busiest shopping days of the year.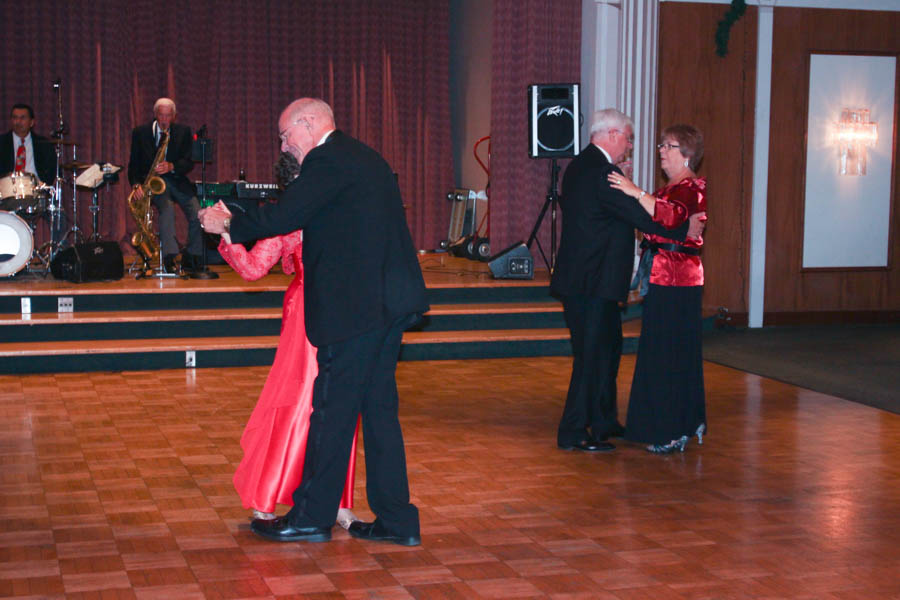 The music begins and Topper's move with it!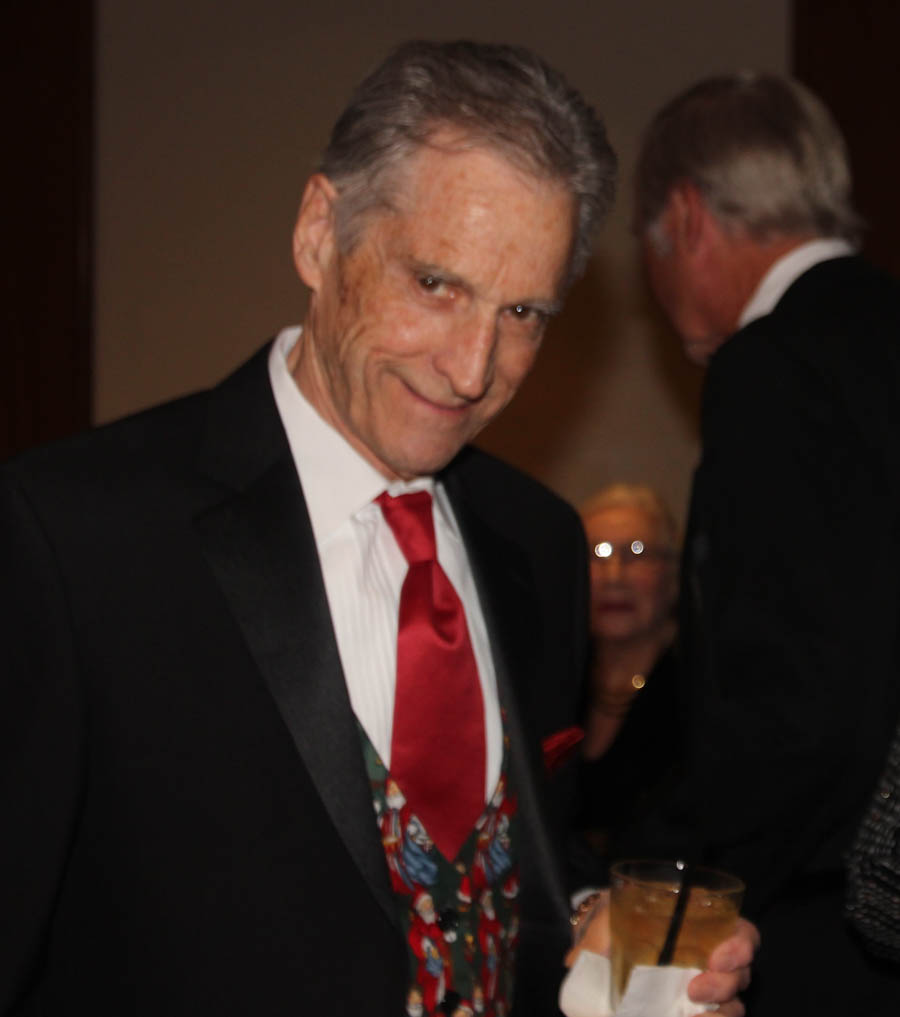 What is this man up to??? He is hiding something!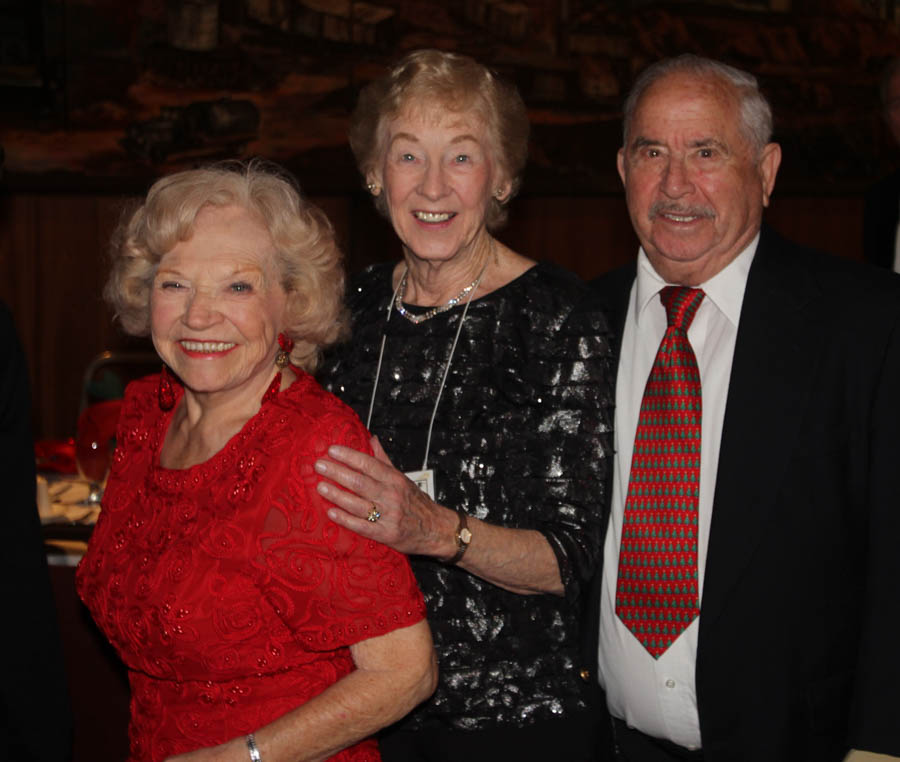 Heading to the dance floor!

We love the Christmas Season!

The visiting is seriously underway!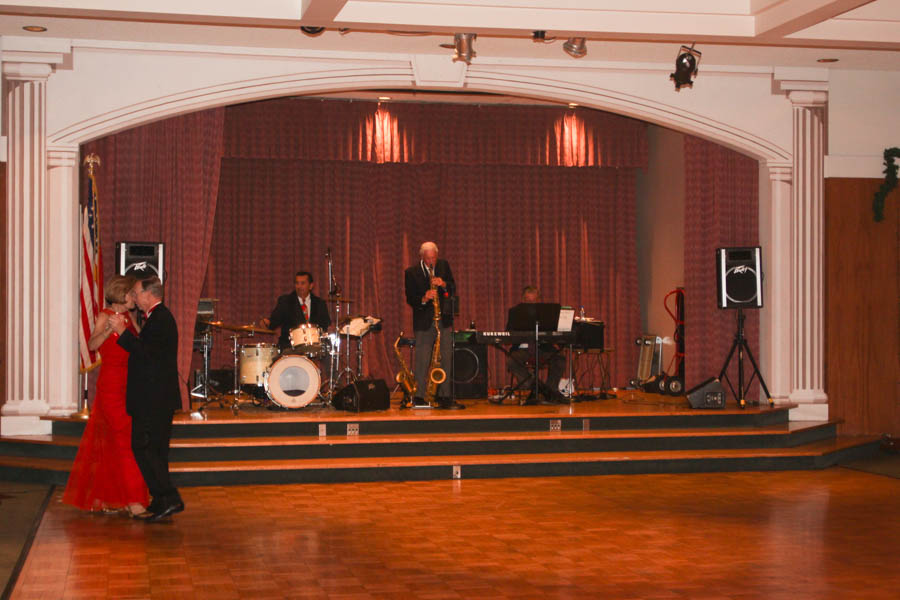 The band rocks on and the floor is open for business!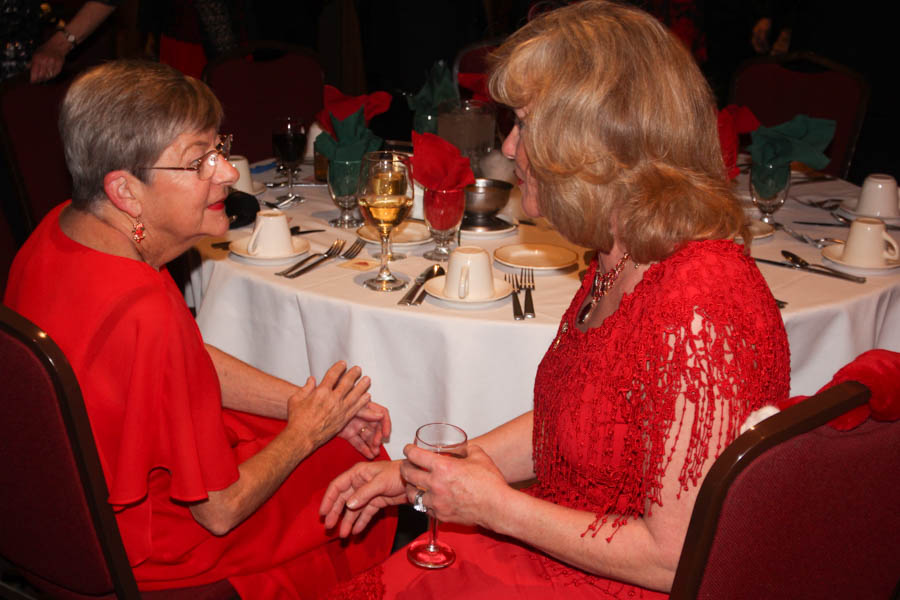 Sue and Mary get caught up!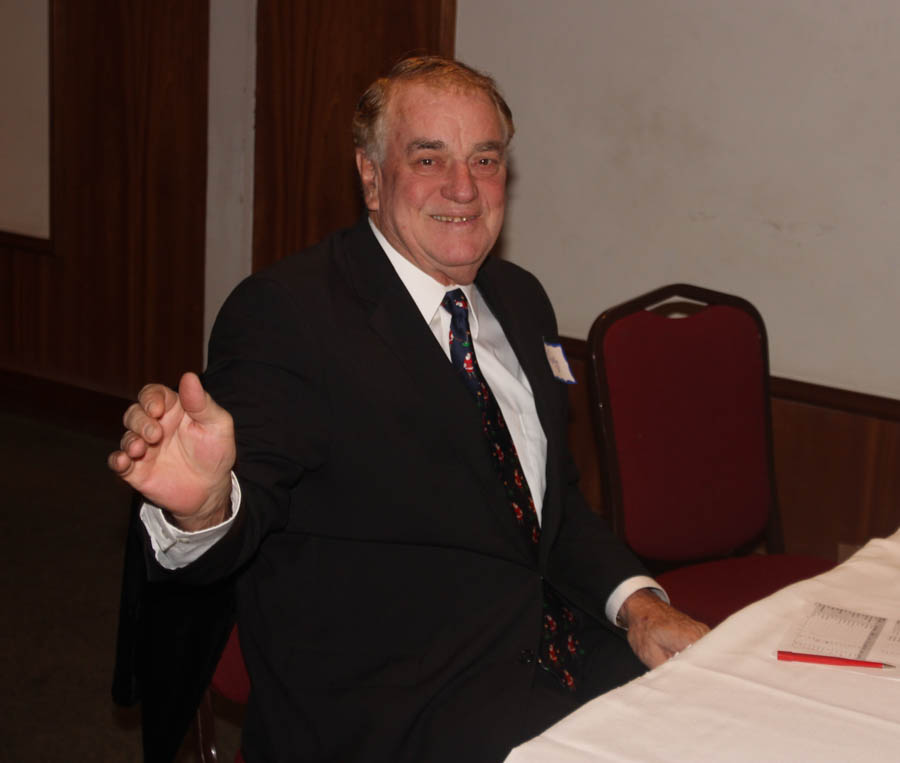 We brought our own bouncer this evening!
Wally greets everyone at the door!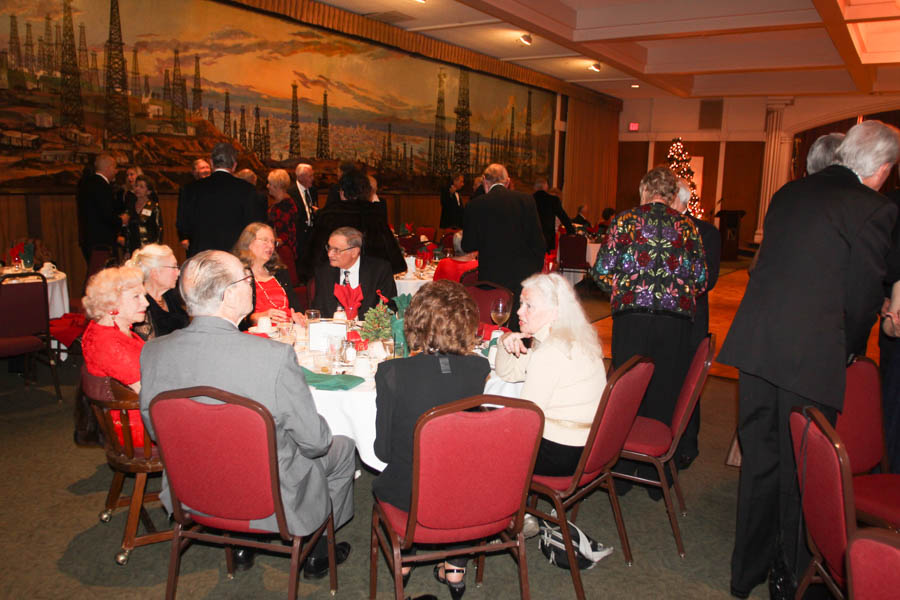 Resting before dinner is served...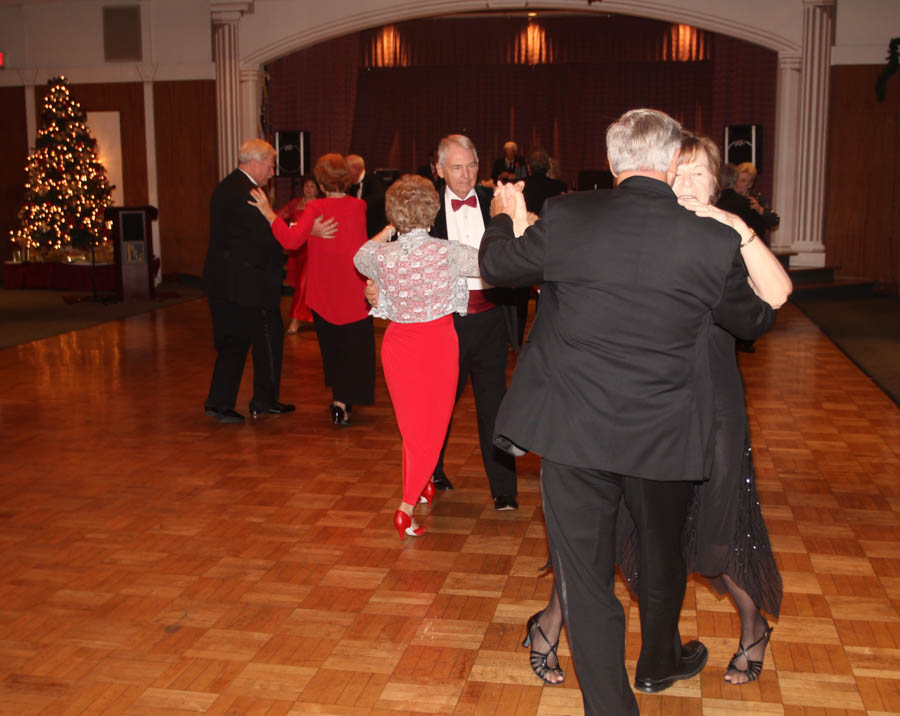 Around the floor we go... Faster than Santa's sleigh!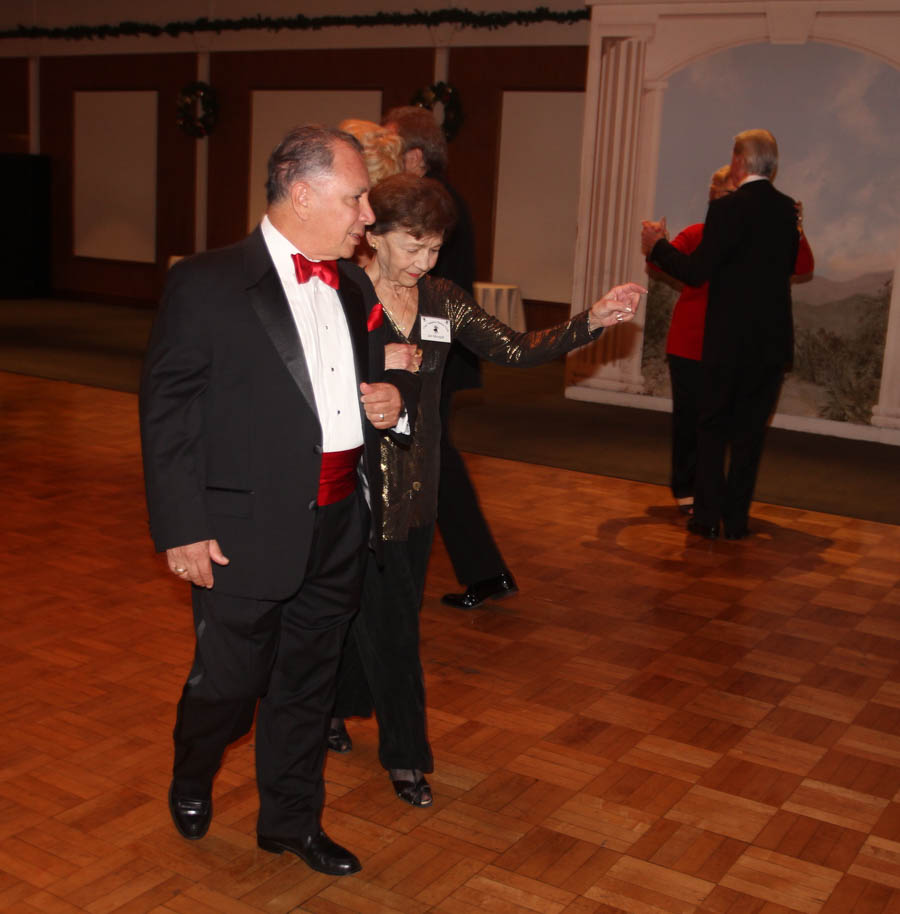 Fred and Jan trip the light fantastic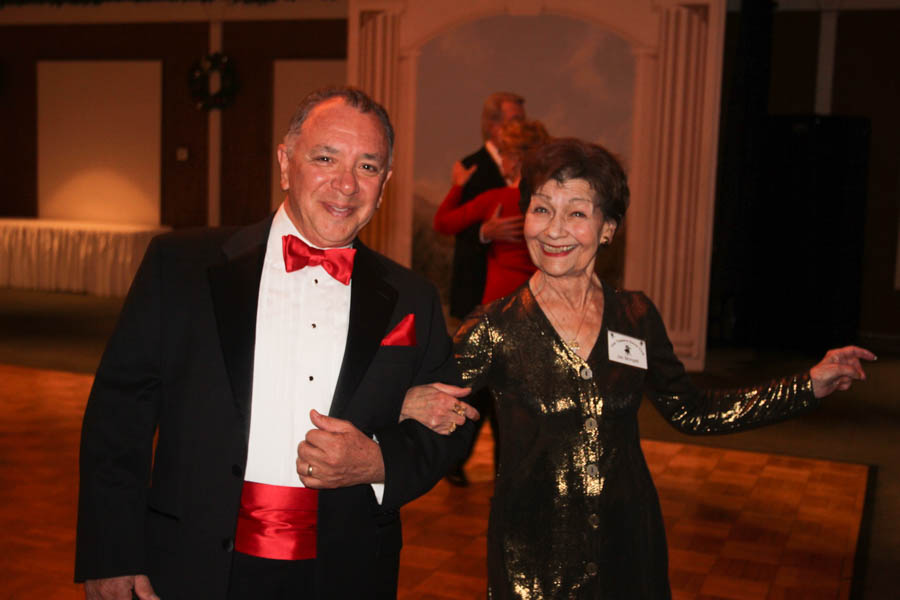 All smiles!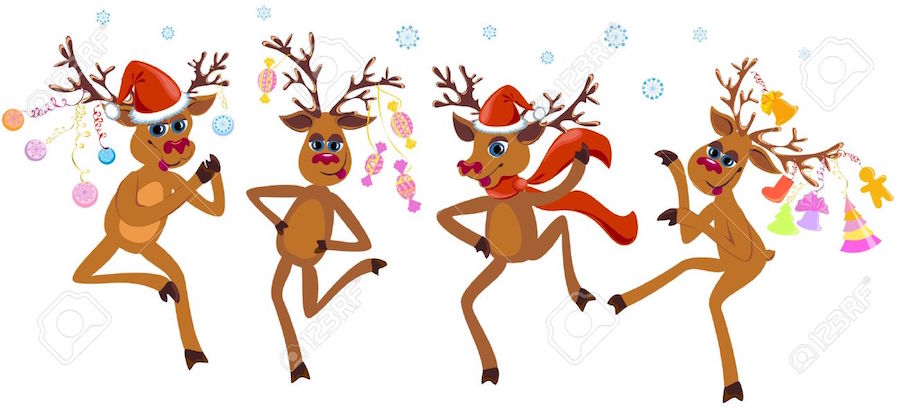 Ed and Kathy Roberts showing us how it is done!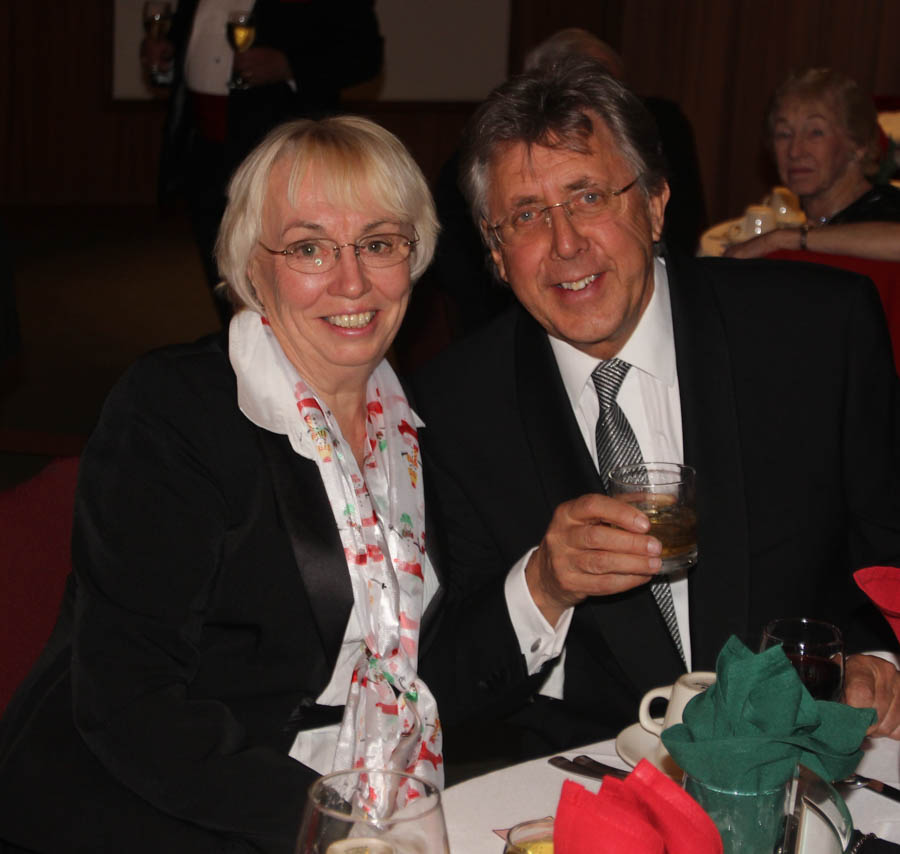 Jan and Brian Finch happy to be where it is "warm" and "dry"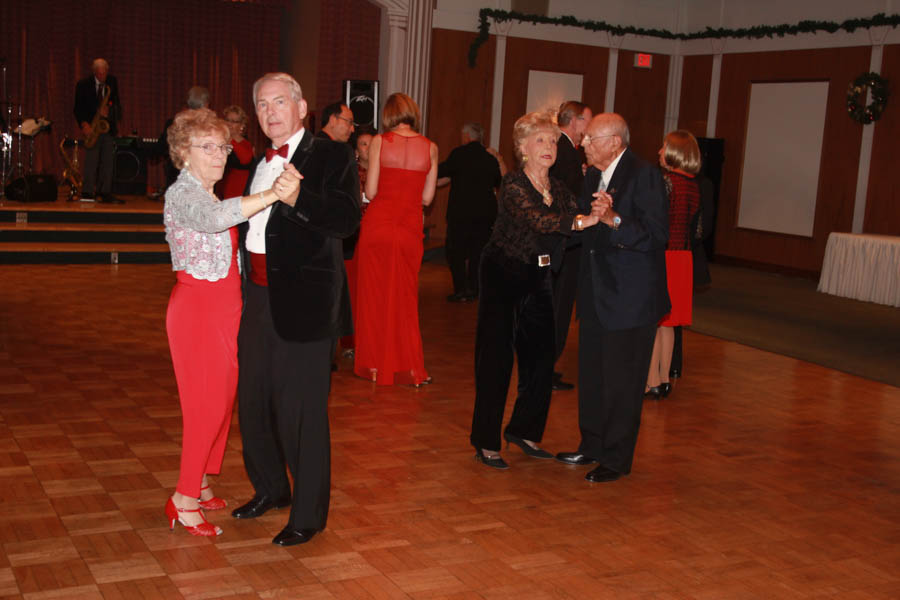 A sea of red... Beautiful ladies and handsome gentlemen!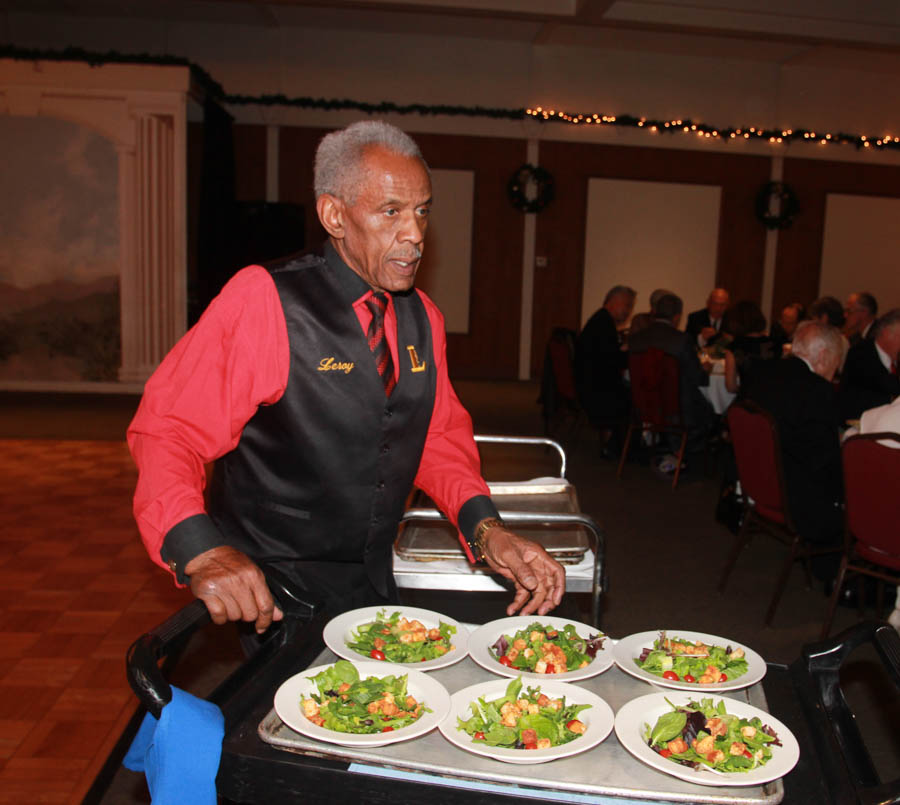 Leroy is hard at work tonight!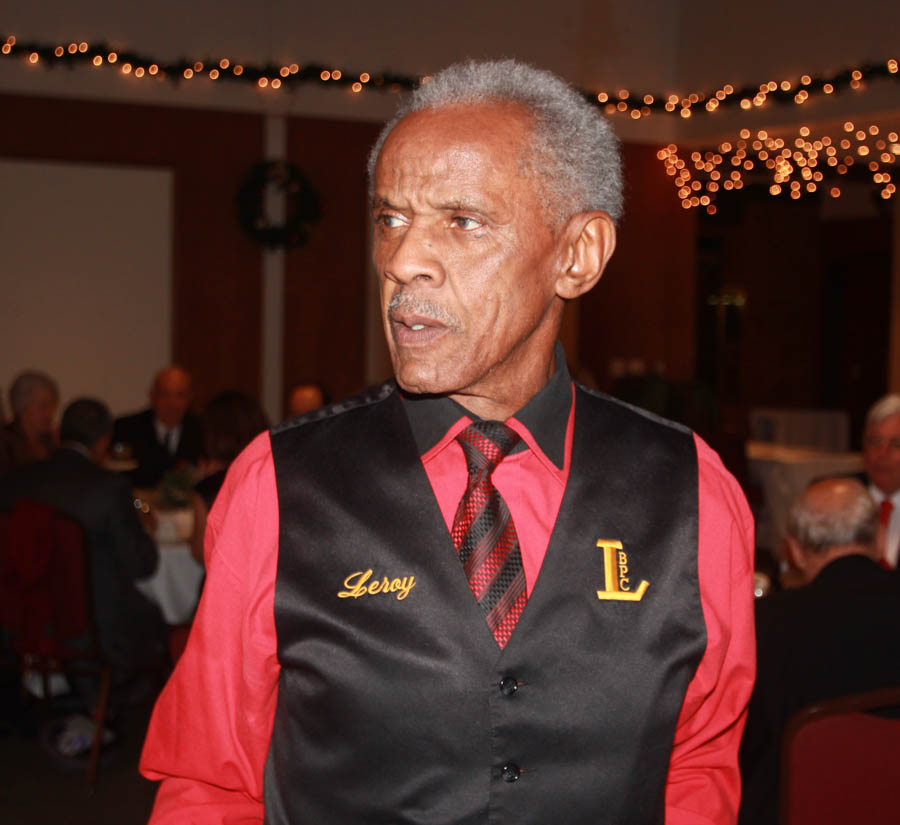 Oh oh... He spots something not quite right!

The twinkle in his eye says "It got fixed"
Did You Know?
An artificial spider and web are often included in the decorations on Ukrainian Christmas trees. A spider web found on Christmas morning is believed to bring good luck.

An average household in America will mail out 28 Christmas cards each year and see 28 eight cards return in their place.

Animal Crackers are not really crackers, but cookies that were imported to the United States from England in the late 1800s. Barnum's circus-like boxes were designed with a string handle so that they could be hung on a Christmas tree.

As early as 1822, the postmaster in Washington, D.C. was worried by the amount of extra mail at Christmas time. His preferred solution to the problem was to limit by law the number of cards a person could send. Even though commercial cards were not available at that time, people were already sending so many home-made cards that sixteen extra postmen had to be hired in the city.

At Christmas, Ukrainians prepare a traditional twelve-course meal. A family's youngest child watches through the window for the evening star to appear, a signal that the feast can begin.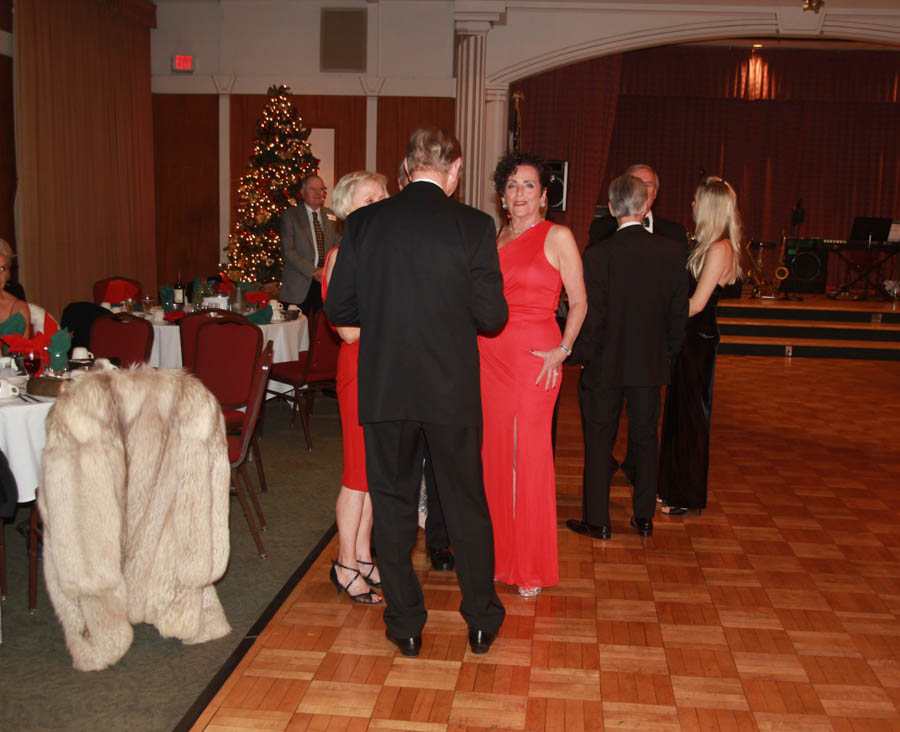 The dancers slow down a little bit as salad carts are rolling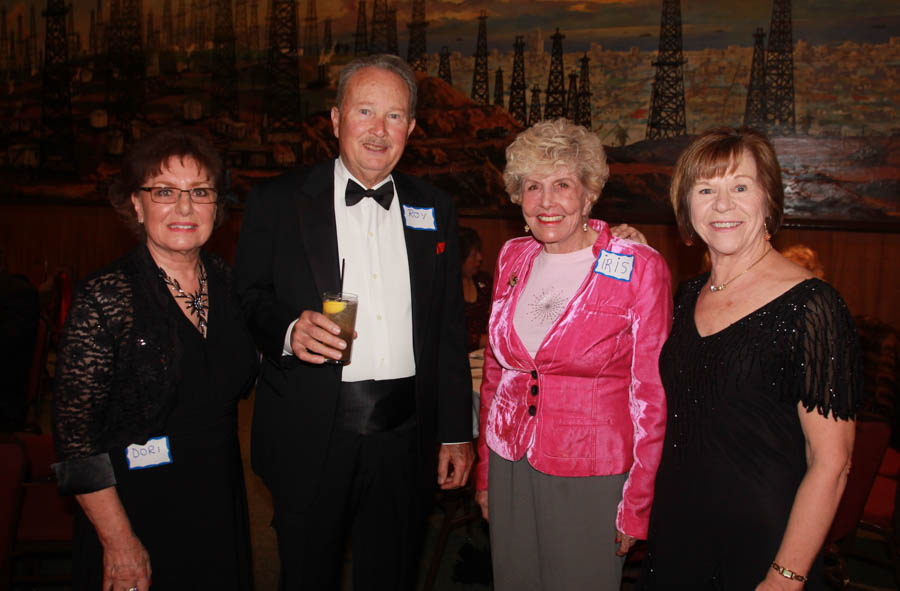 "OK... We will sit if we must!"