Off To The Infield To Visit The Baby Dogs! (Page Two)

Control Tower? We is ready for takeoff.... 65 feet into the sky!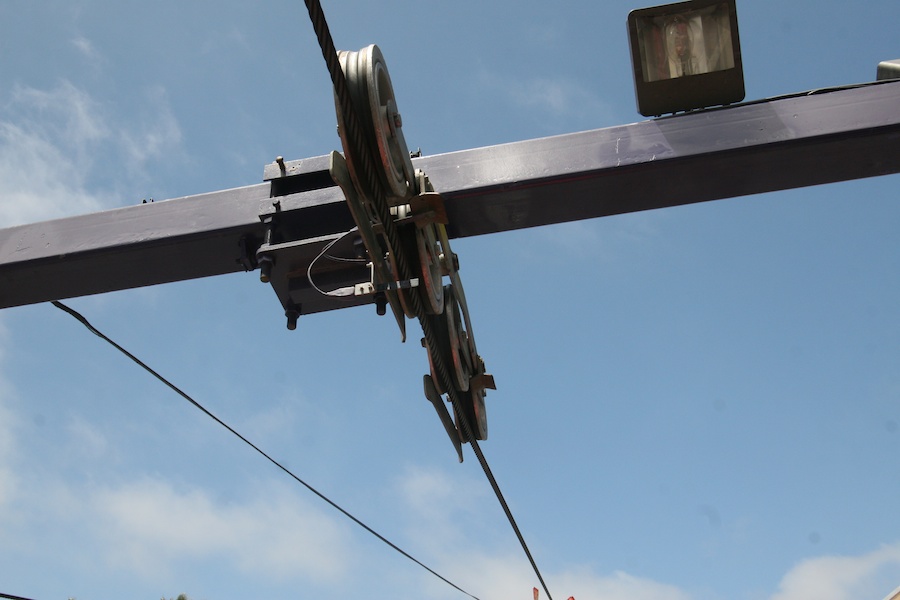 Interesting sensors to measure and react to the cable positions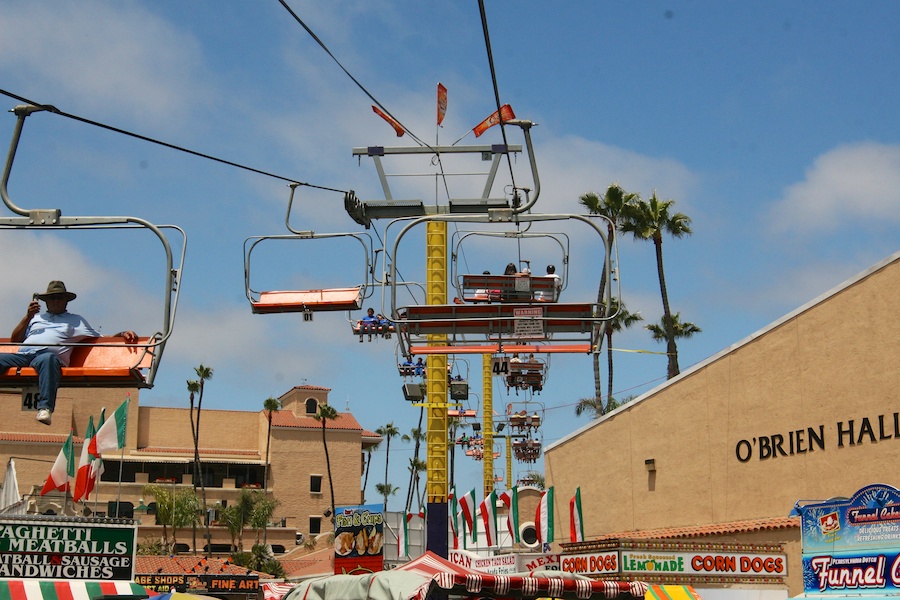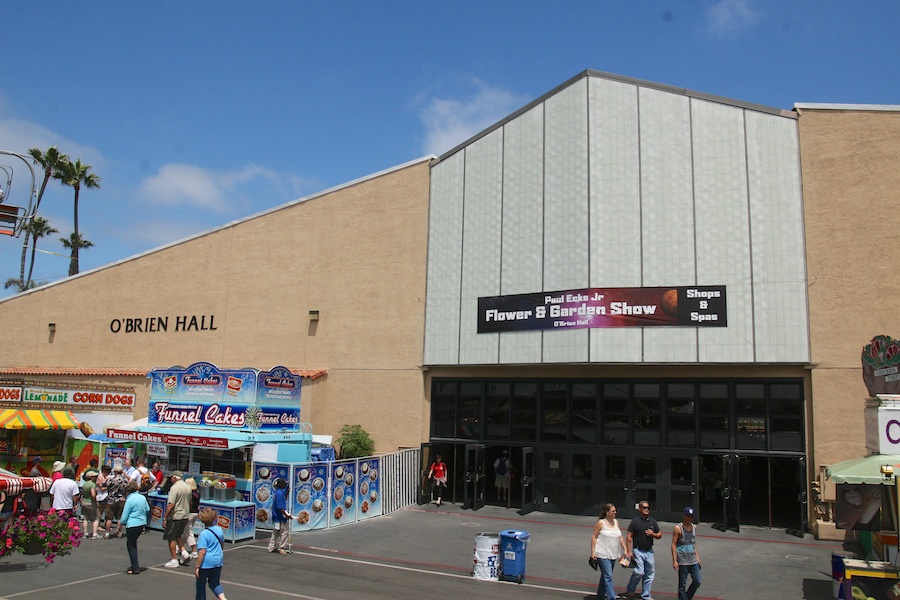 Up up and away
Quotation To Remember: A perfect summer day is when the sun is shining, the breeze is blowing, the birds are singing, and the lawn mower is broken.? ~James Dent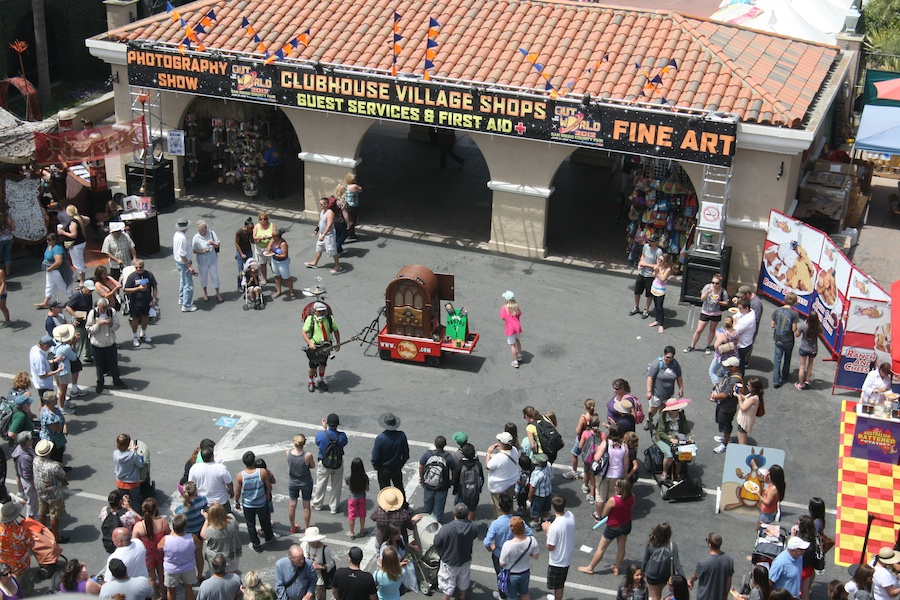 The one-man band was going full blast
Did You Know? - A one-man band is a musician who plays a number of musical instruments simultaneously using their hands, feet, limbs, and various mechanical contraptions. The simplest type of "one-man band" ? a singer accompanying themselves on acoustic guitar and harmonica mounted in a metal "harp rack" below the mouth ? is often used by buskers. More complicated setups may include wind instruments strapped around the neck, a large bass drum mounted on the musician's back with a beater which is connected to a foot pedal, cymbals strapped between the knees or triggered by a pedal mechanism, tambourines and maracas tied to the limbs, and a stringed instrument strapped over the shoulders (e.g., a banjo, ukulele or guitar). Since the development of Musical Instrument Digital Interface (MIDI) in the 1980s, musicians have also incorporated chest-mounted MIDI drum pads, foot-mounted electronic drum triggers, and electronic pedal keyboards into their set-ups.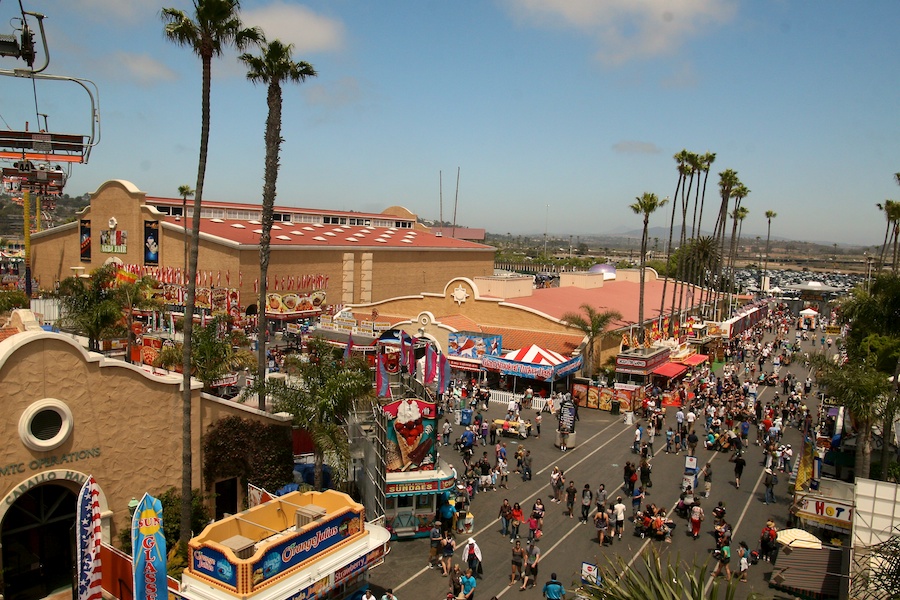 The entrance from the parking lot

The collectibles, art work and other crafts are inside the race track building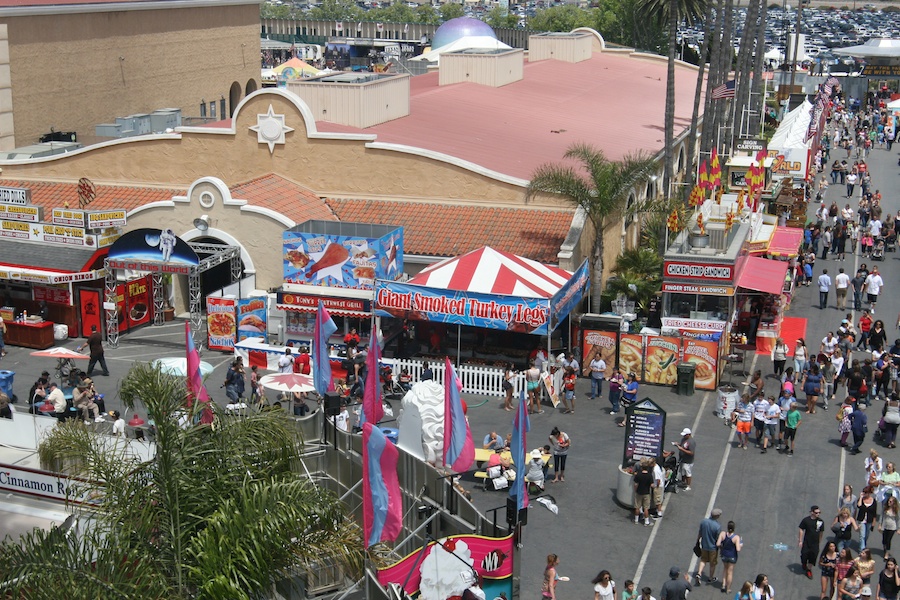 Turkey legs wrapped in a pound of bacon....

Food everywhere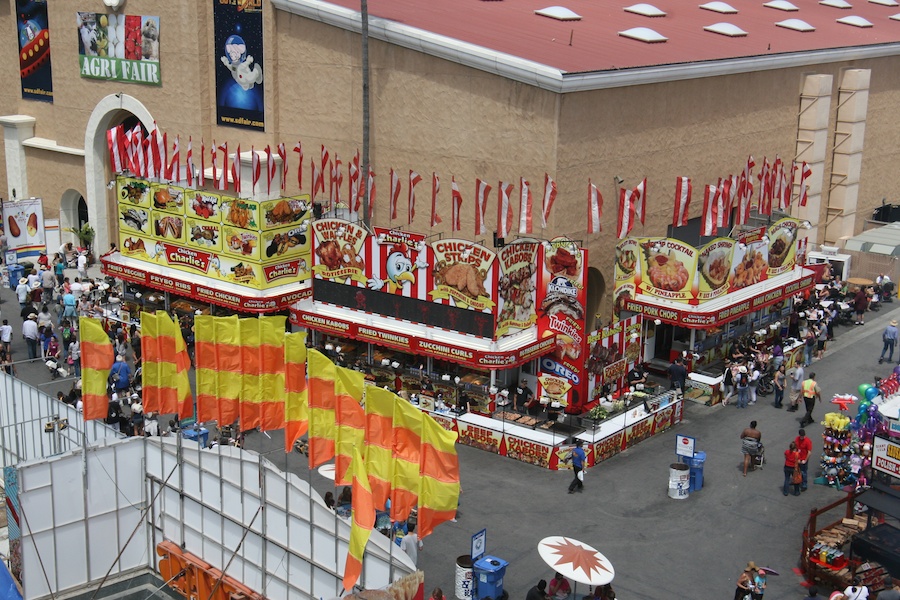 Chicken Charlies can fry anything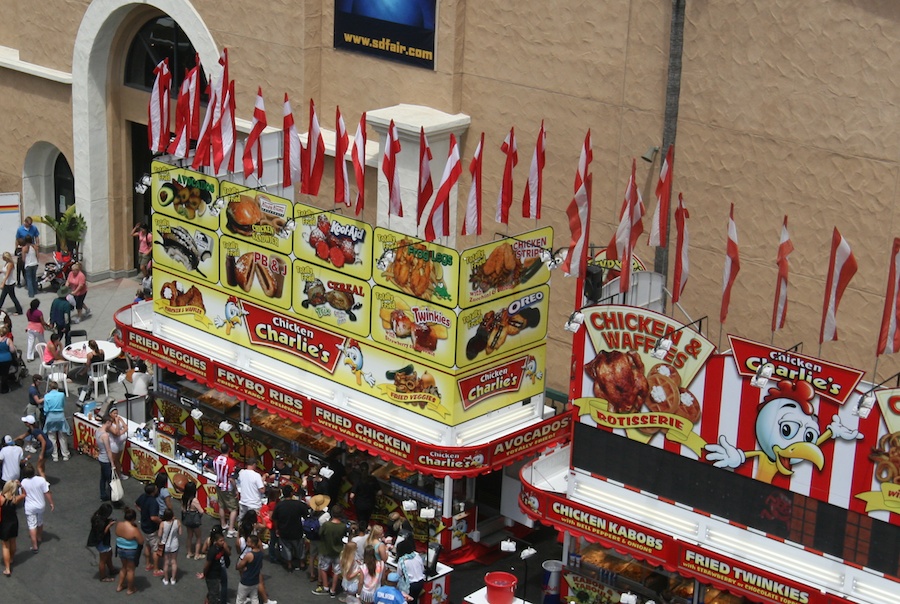 The fumes were overwhelming
Coming In For A Landing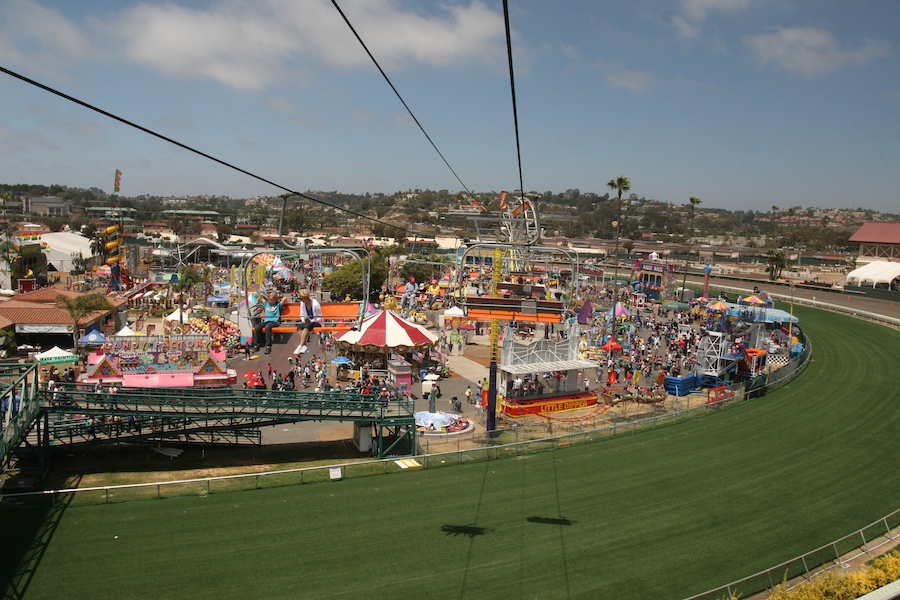 The infield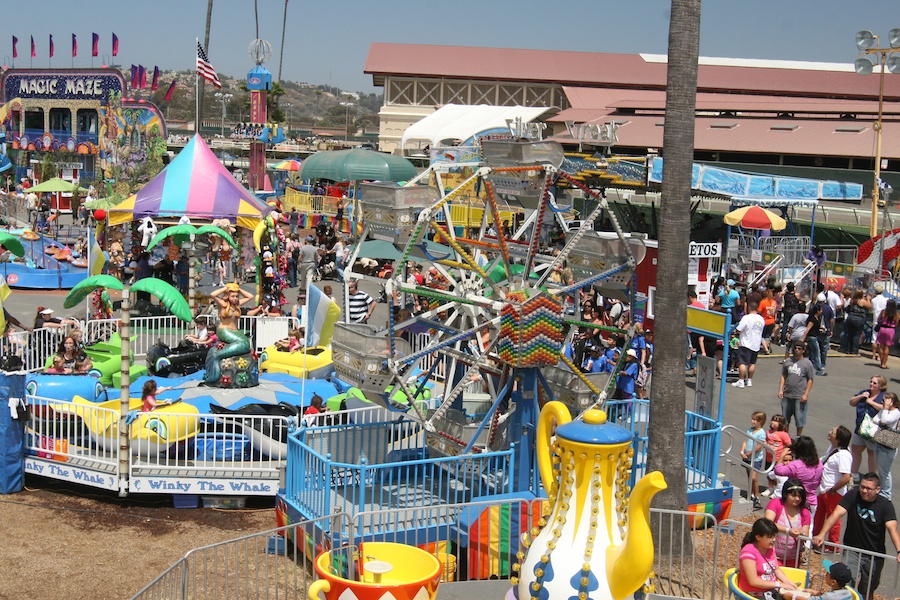 Checkout the baby Ferris Wheel
Quotation To Remember: If a June night could talk, it would probably boast it invented romance.? ~Bern William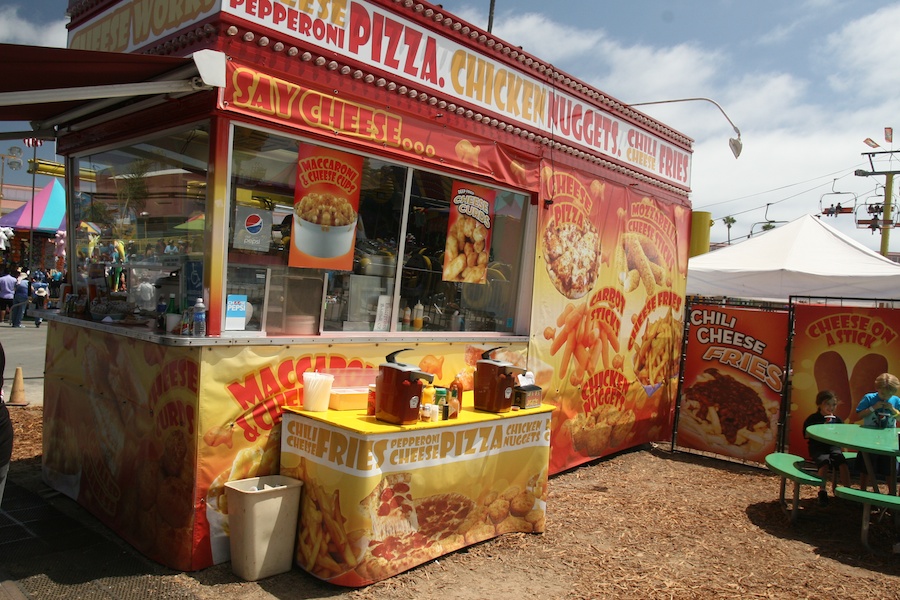 Where is James?????
Get Ready For The Babies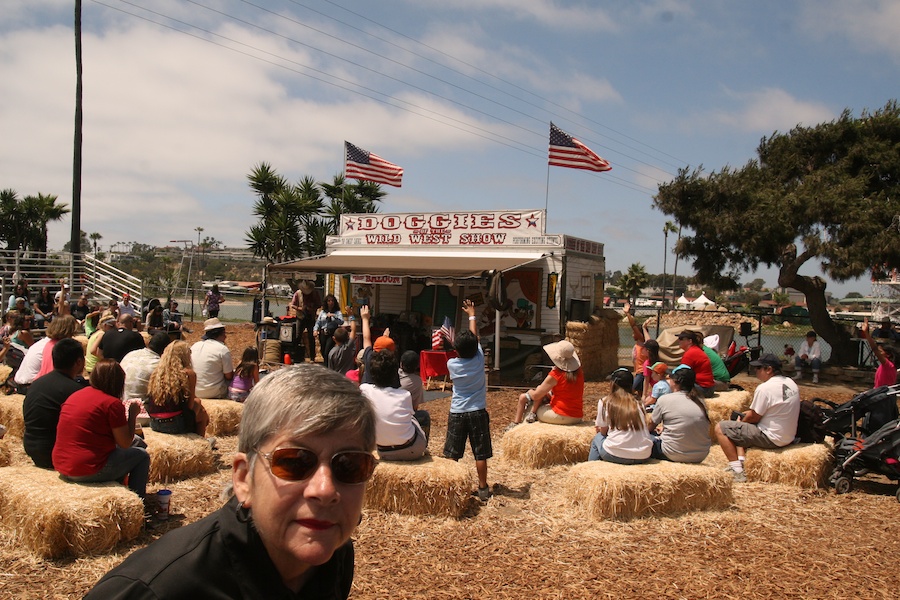 Sue's favorite place

The had sky wires across the lake....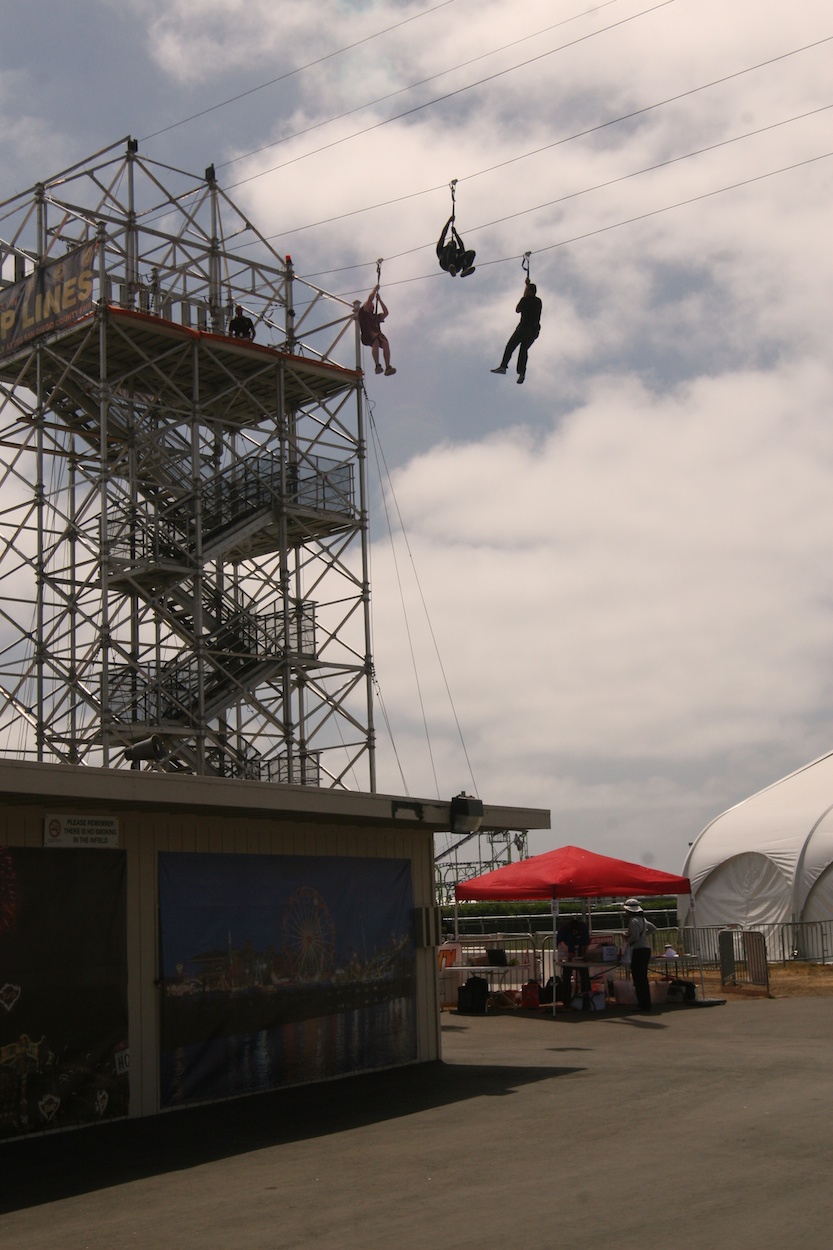 Must have been Marines.... The yelling was amazing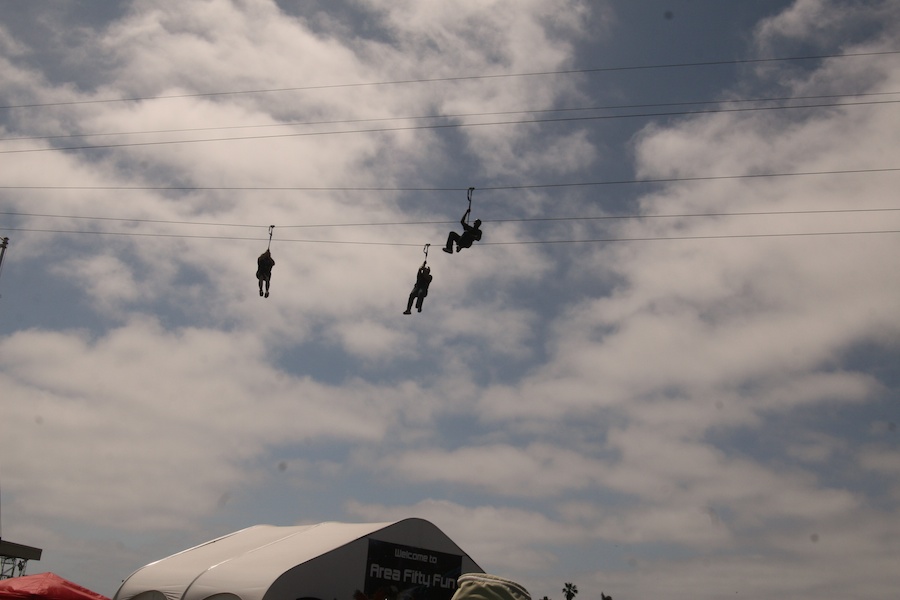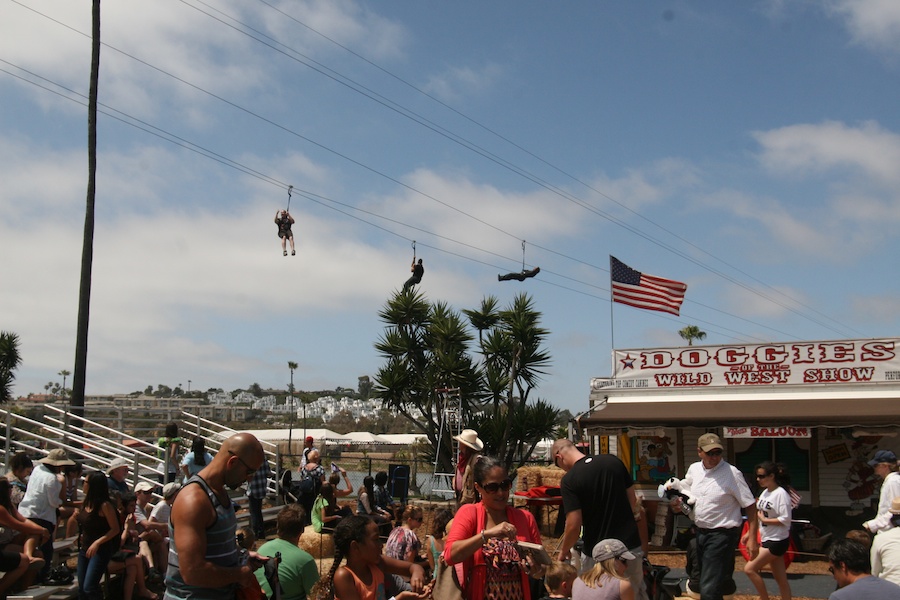 We got to see/listen to many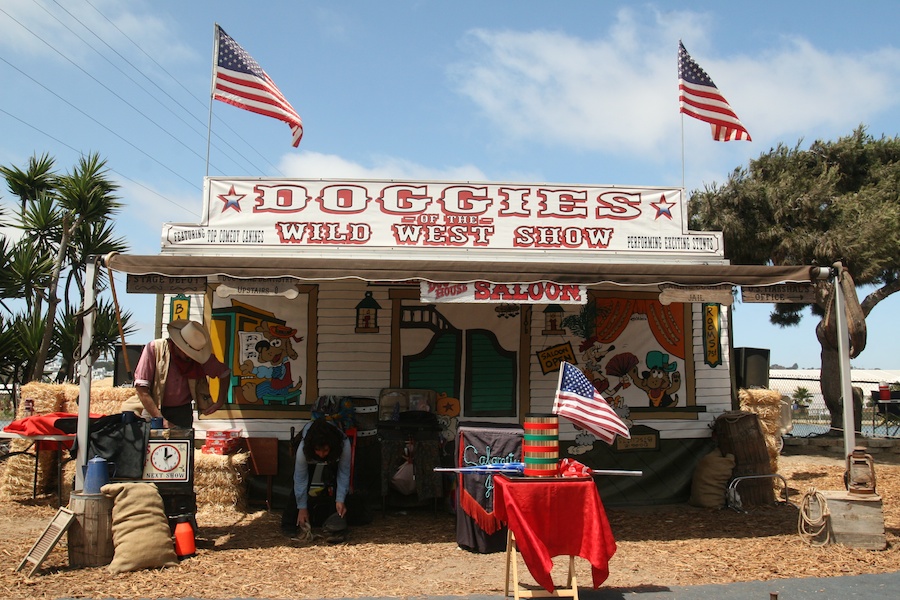 The show is back....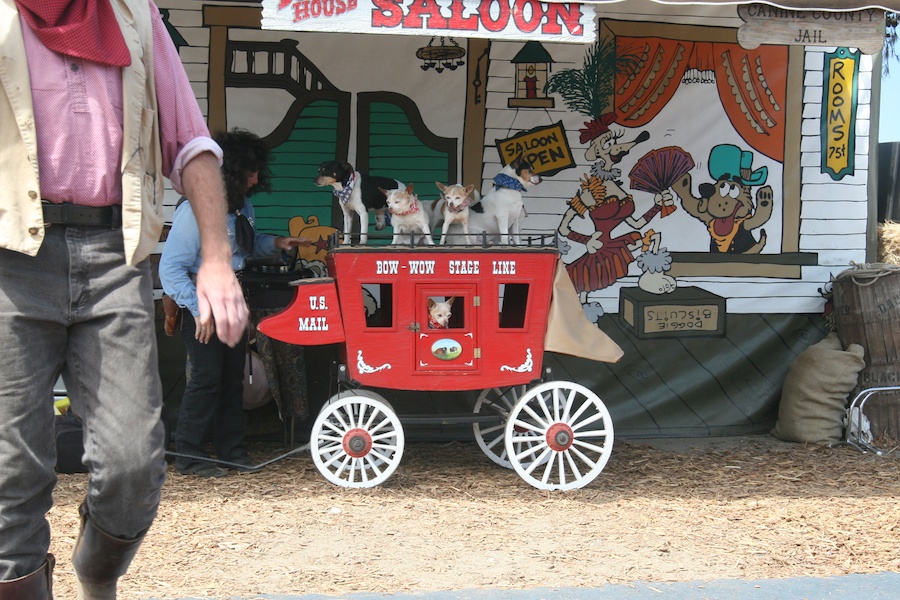 The babies arrive by stagecoach
Quotation To Remember: t's a cruel season that makes you get ready for bed while it's light out.? ~Bill Watterson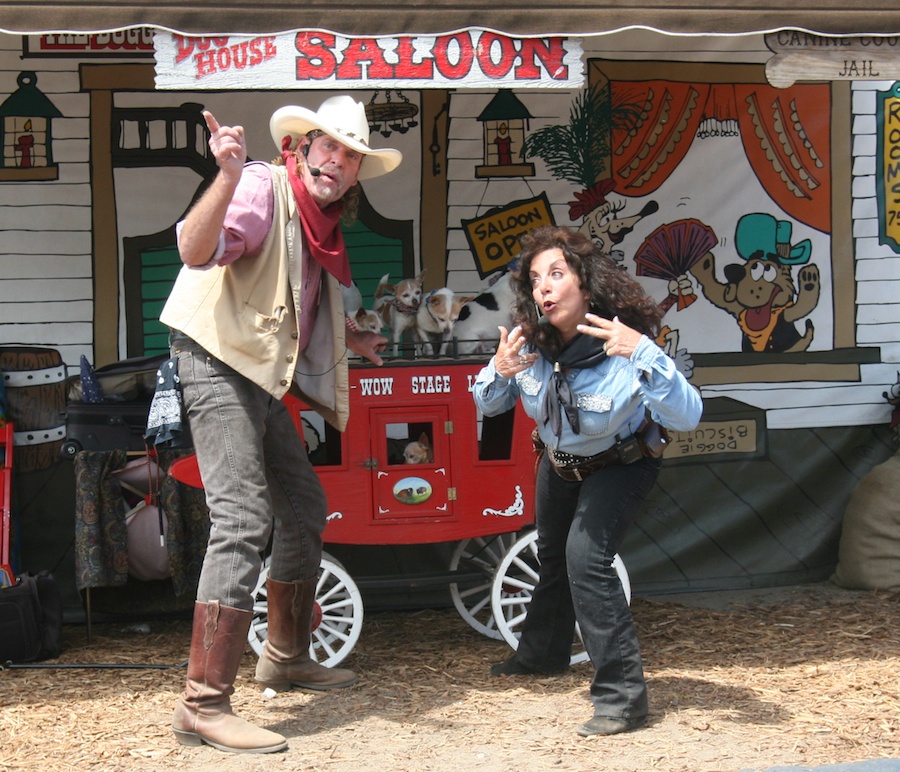 Sheriff Rad-Dio and Clamity Jane put on the show

Calamity Jane circa 1895
Did You Know? - Martha Jane Canary (May 1, 1852 ? August 1, 1903), better known as Calamity Jane, was an American frontierswoman, and professional scout best known for her claim of being an acquaintance of Wild Bill Hickok, but also for having gained fame fighting Native Americans. She is said to have also exhibited kindness and compassion, especially to the sick and needy. This contrast helped to make her a famous and infamous frontier figure.

Martha Jane was involved in several campaigns in the long-running military conflicts with Native American Indians. Her unconfirmed claim was that:
"It was during this campaign [in 1872?1873] that I was christened Calamity Jane. It was on Goose Creek, Wyoming where the town of Sheridan is now located. Capt. Egan was in command of the Post. We were ordered out to quell an uprising of the Indians, and were out for several days, had numerous skirmishes during which six of the soldiers were killed and several severely wounded. When on returning to the Post we were ambushed about a mile and a half from our destination.

When fired upon Capt. Egan was shot. I was riding in advance and on hearing the firing turned in my saddle and saw the Captain reeling in his saddle as though about to fall. I turned my horse and galloped back with all haste to his side and got there in time to catch him as he was falling. I lifted him onto my horse in front of me and succeeded in getting him safely to the Fort. Capt[.] Egan on recovering, laughingly said: 'I name you Calamity Jane, the heroine of the plains.' I have borne that name up to the present time."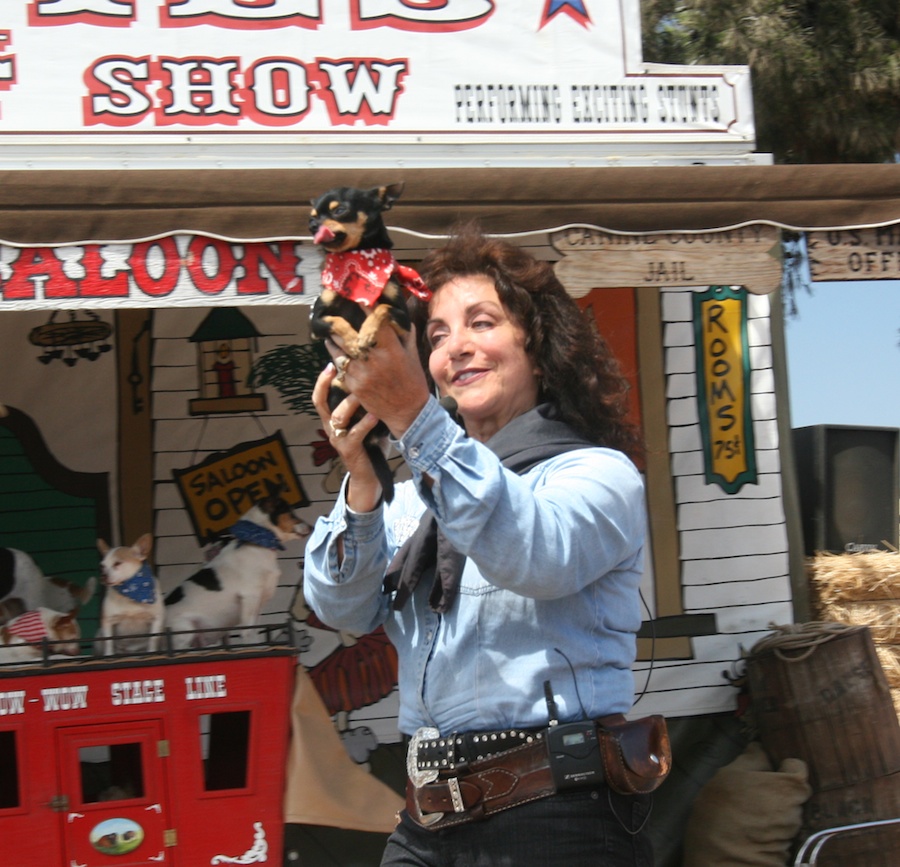 The smallest baby in the group....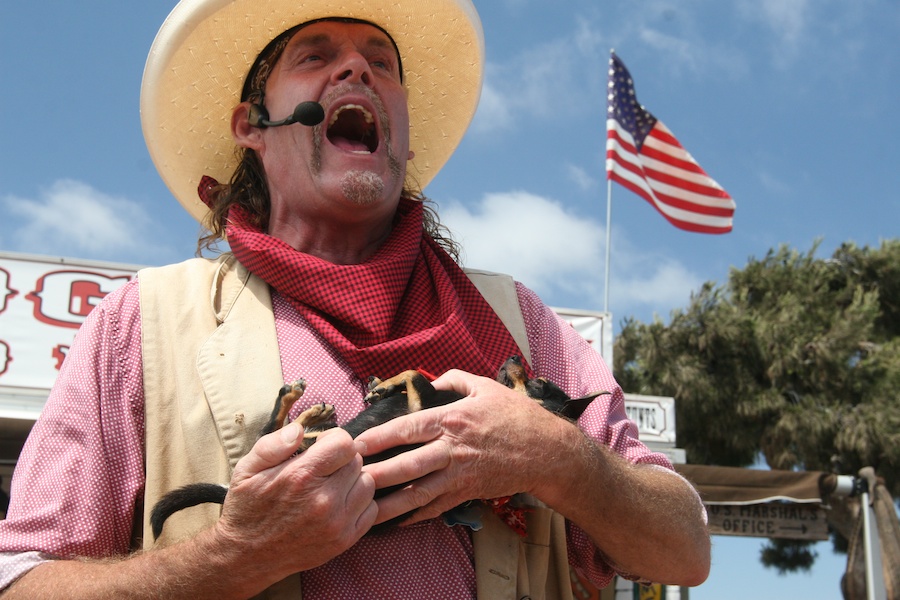 He squeezed a water bottle and it looked like he tinkeled... Very funny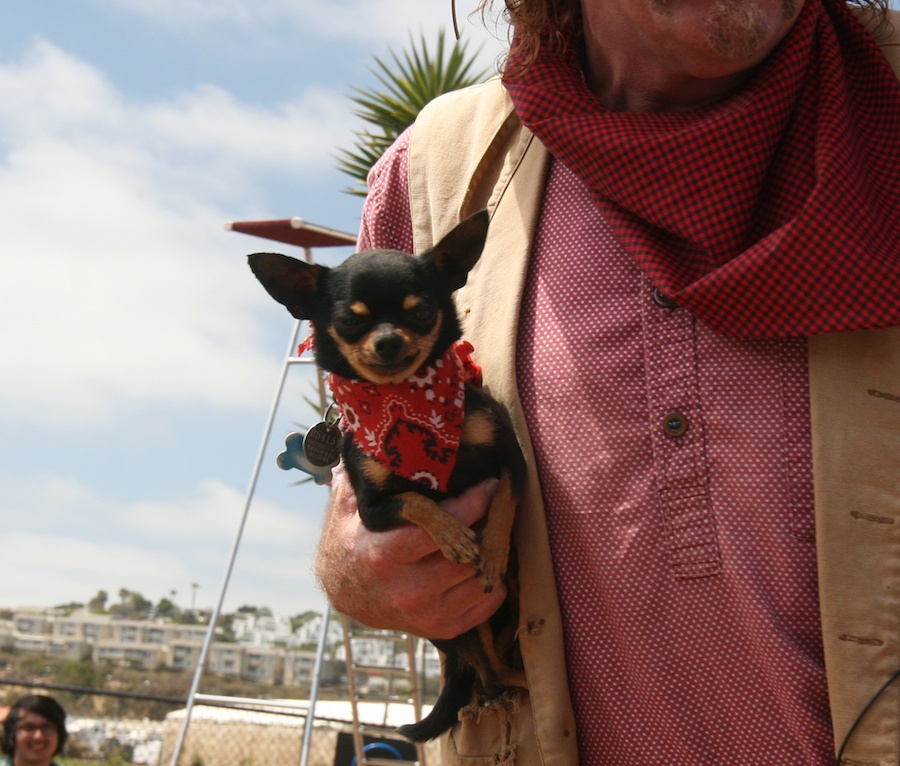 "I'm a rootin' tootin' cowboy baby doggie"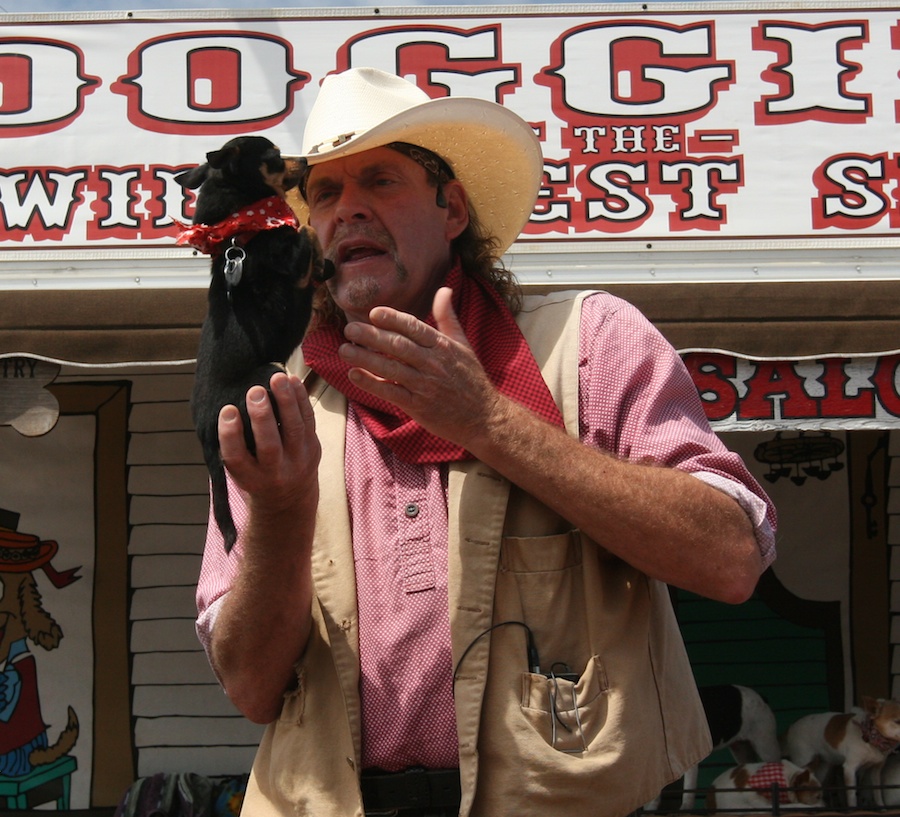 What a beautiful baby... A rescue Chihuahua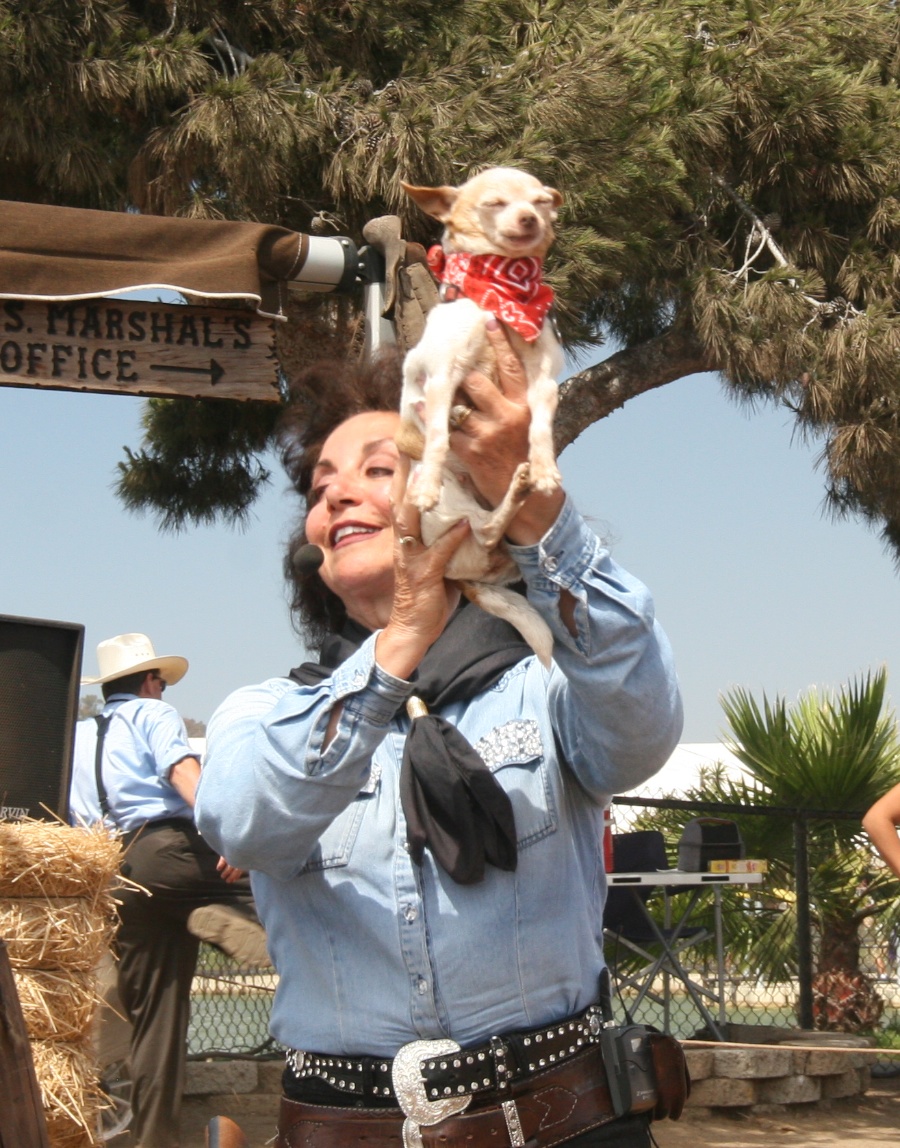 Ta Dah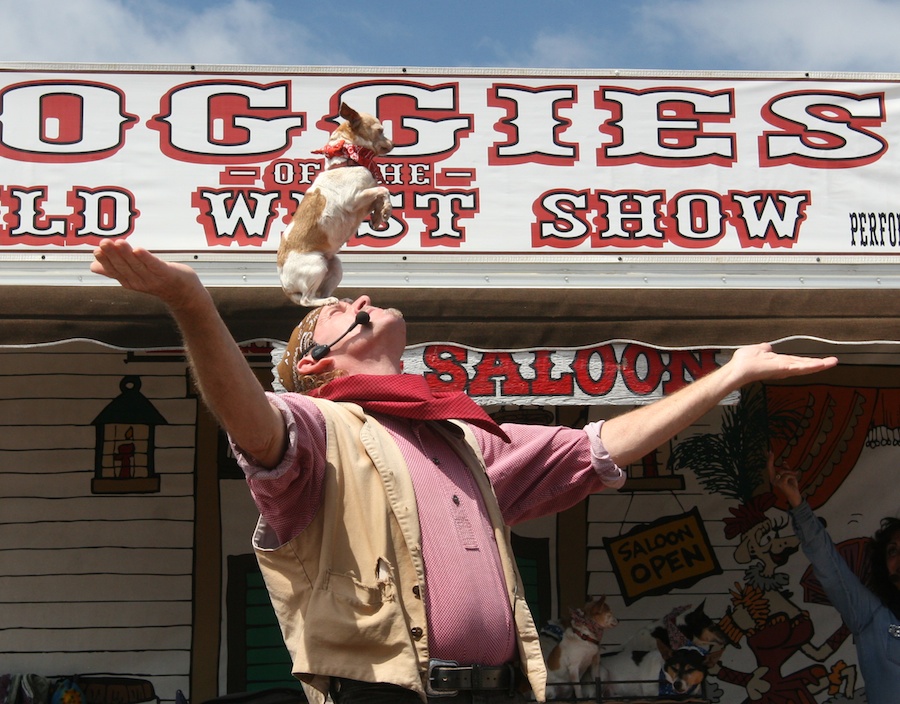 Amazing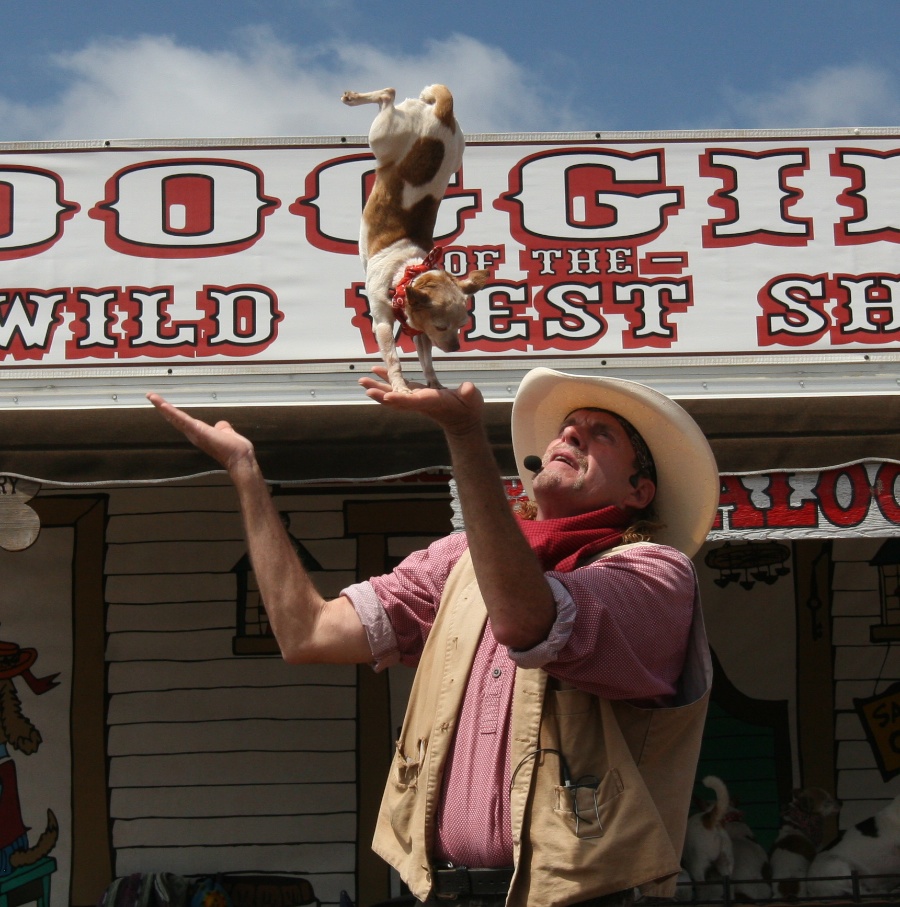 On two "hands"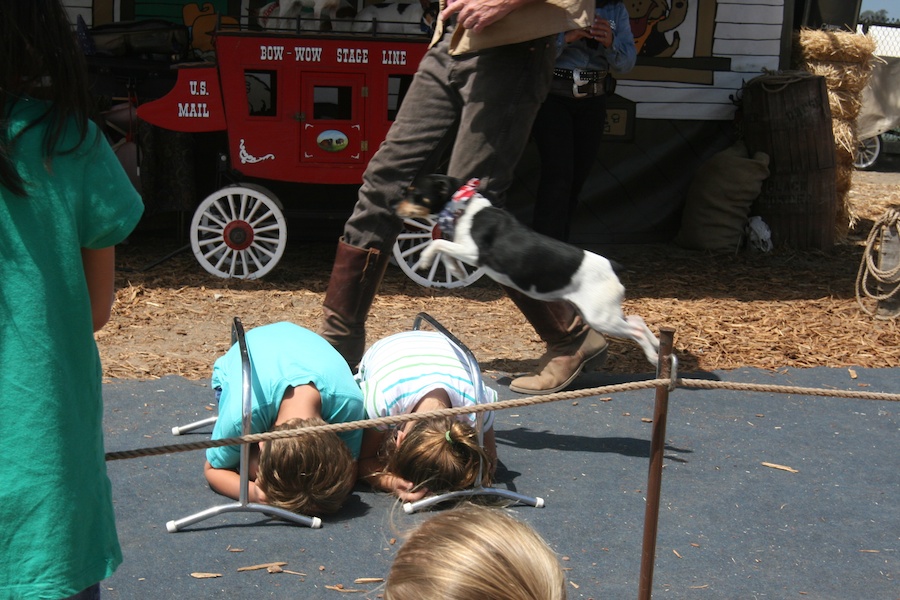 The kids helped out

The jumper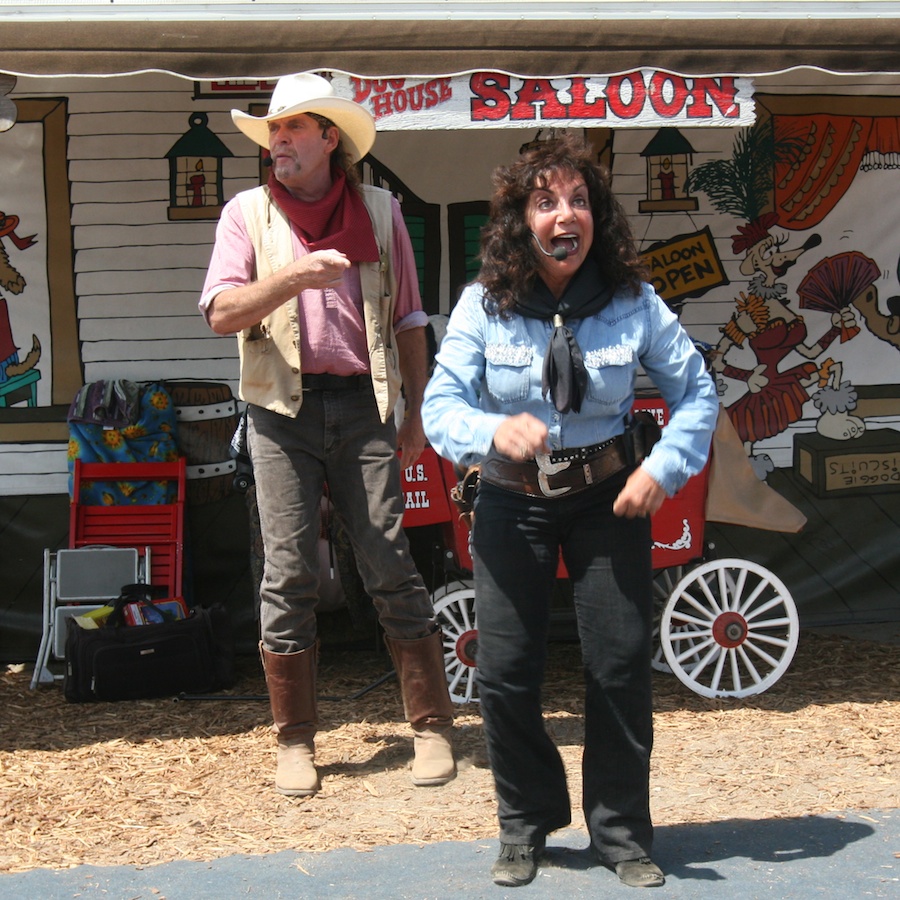 Expressions worth millions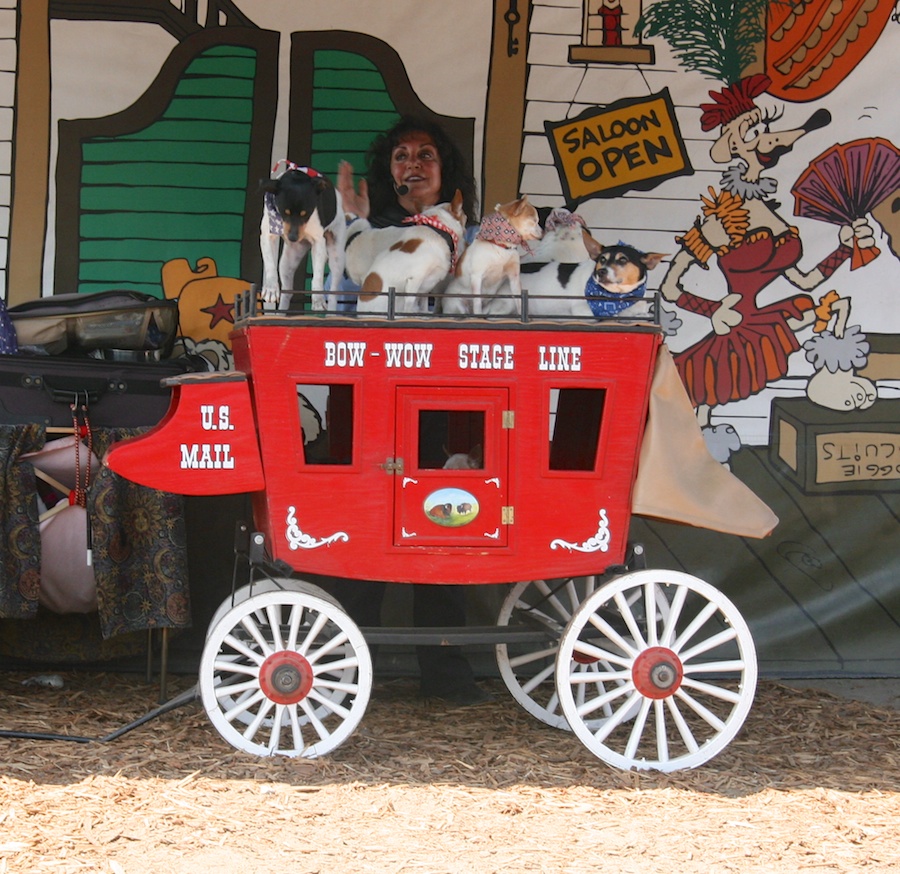 The stagecoach is full to babies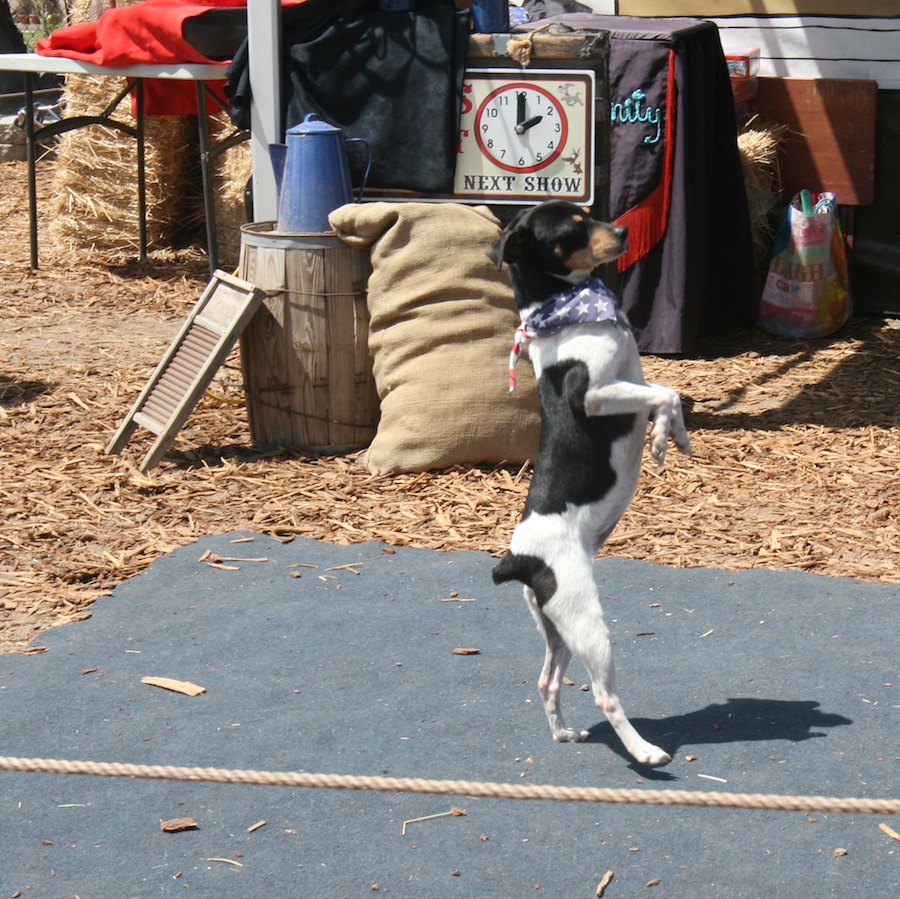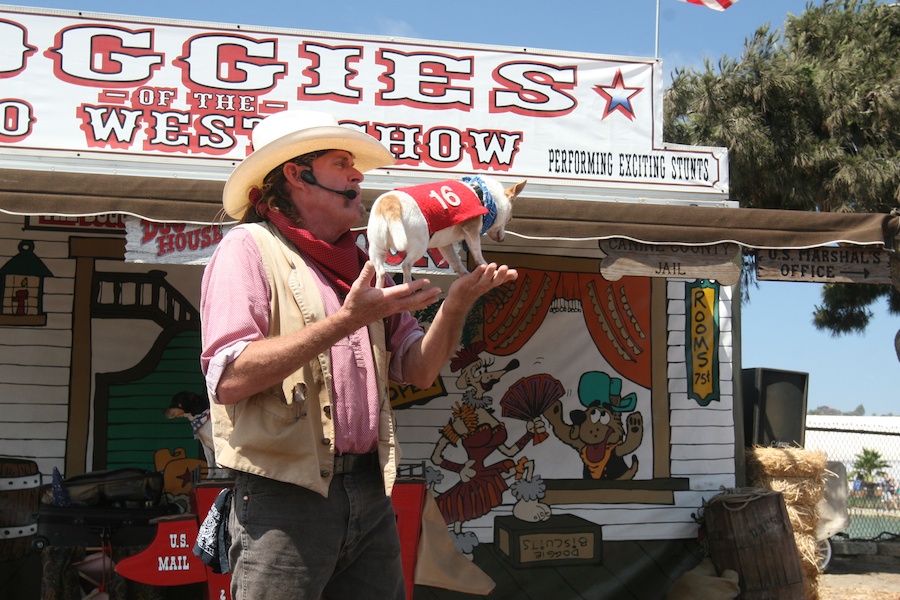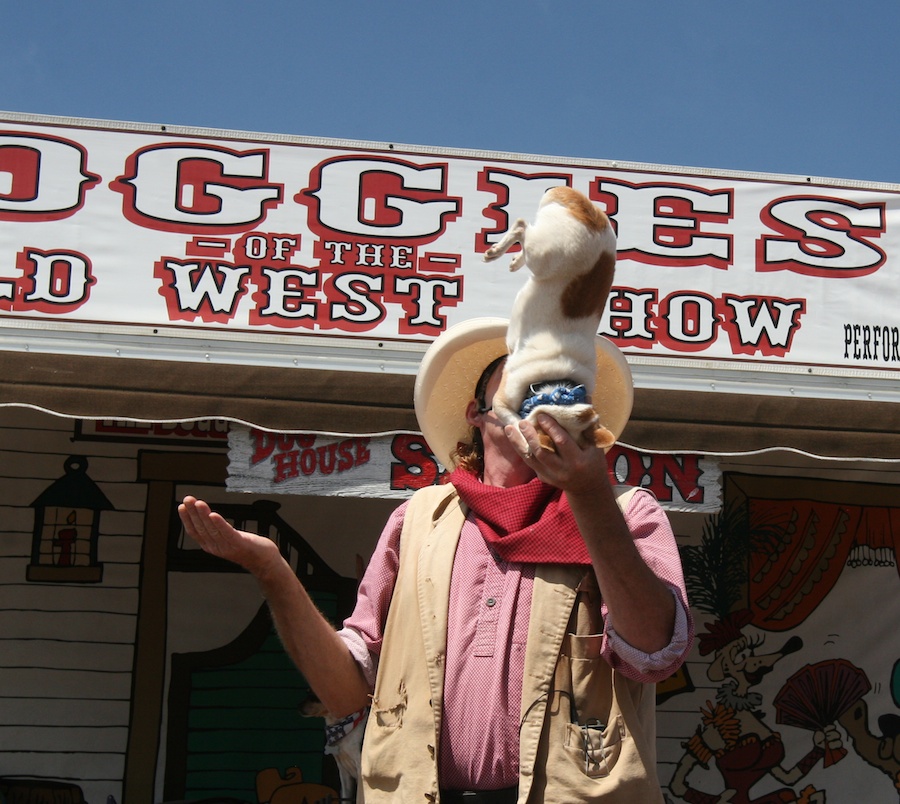 Standing on ones head is NOT easy
Quotation To Remember: Deep summer is when laziness finds respectability.? ~Sam Keen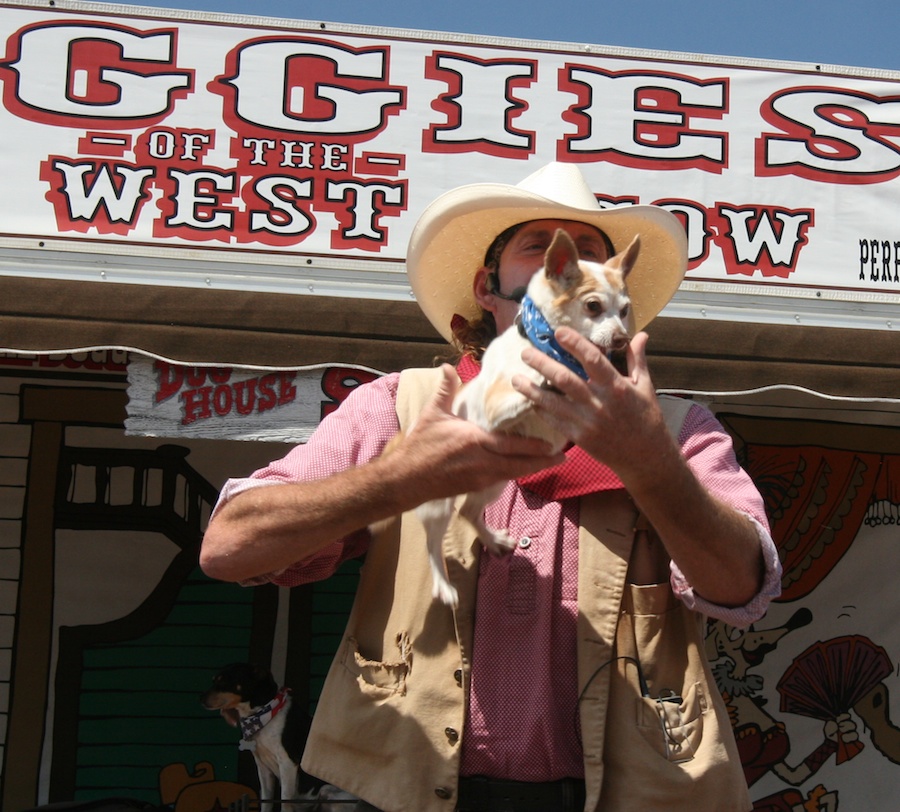 The Star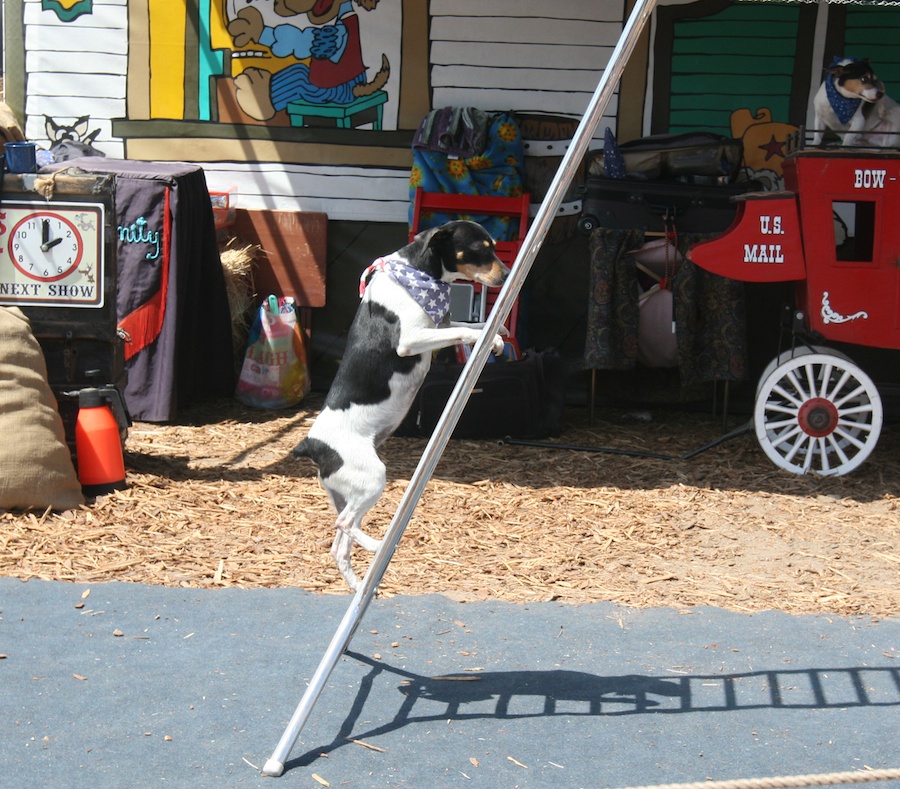 Up I go.....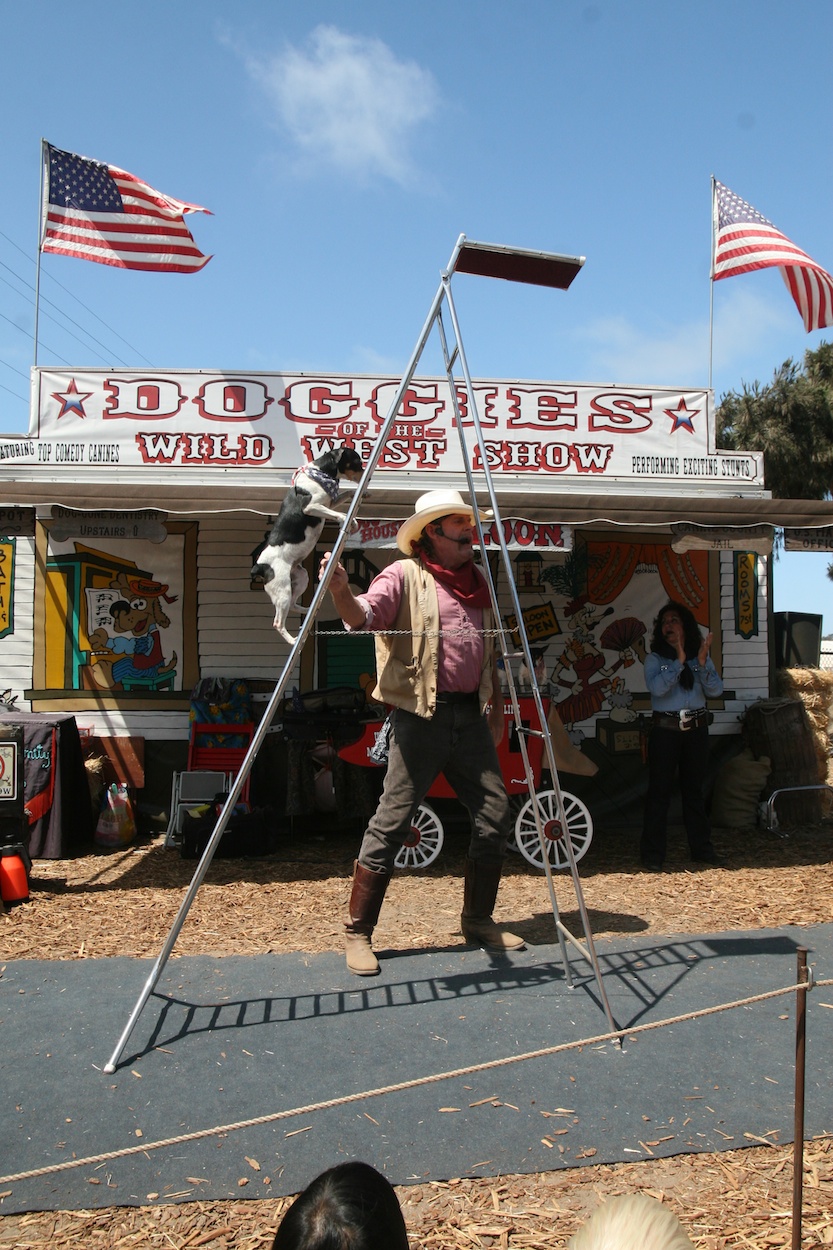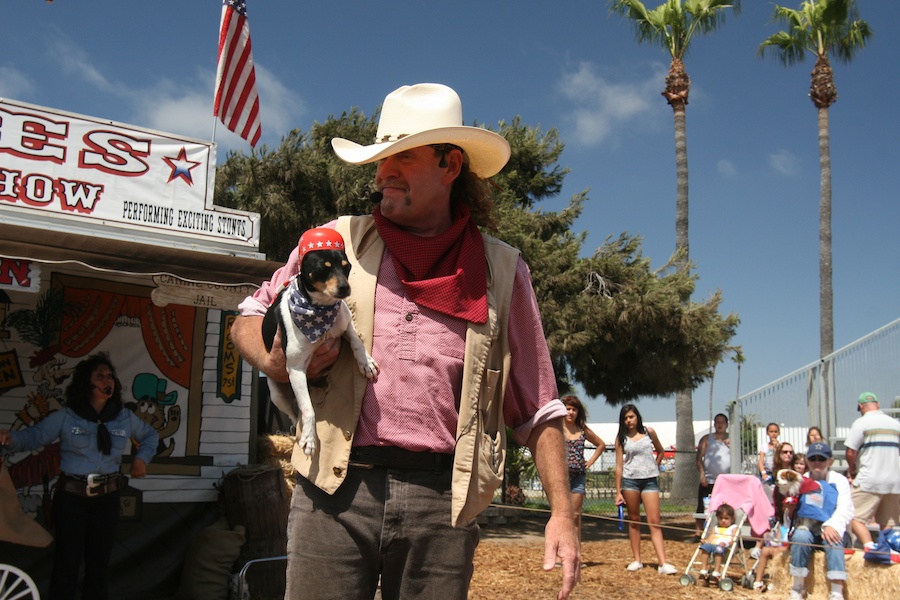 Now I have my crash helmet on
Quotation To Remember: What good is the warmth of summer, without the cold of winter to give it sweetness. ~John Steinbeck

Almost there

"You gotta be kidding"

"I'm airborne"
Quotation To Remember: Do what we can, summer will have its flies.? ~Ralph Waldo Emerson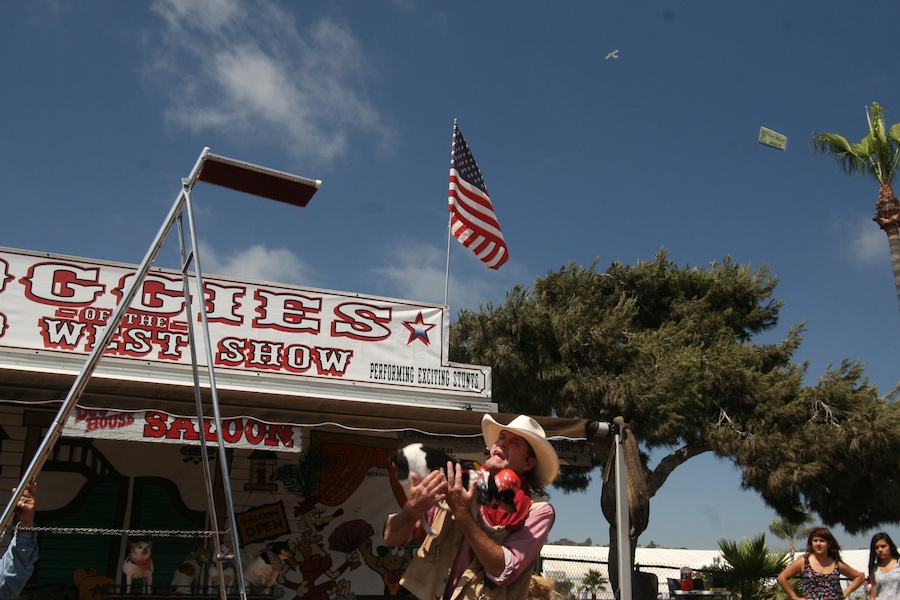 Brave baby
Back To The Main Fair Ground Area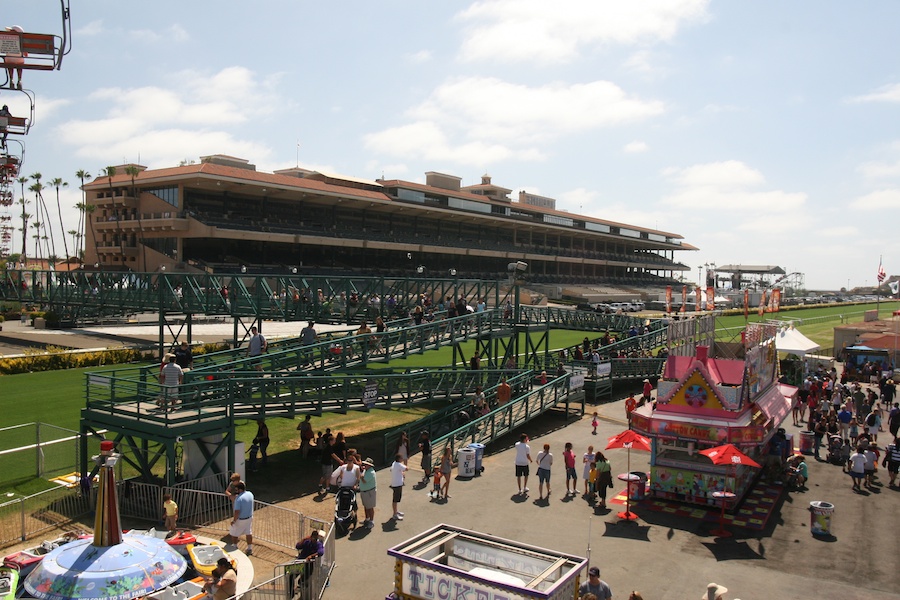 A differenr view of the grandstands...

Where are the horses???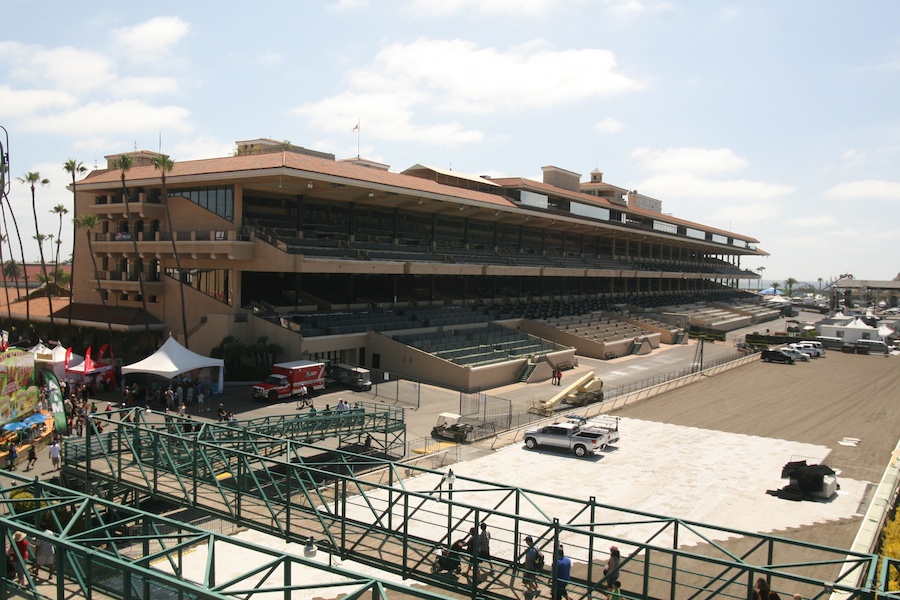 More concert activities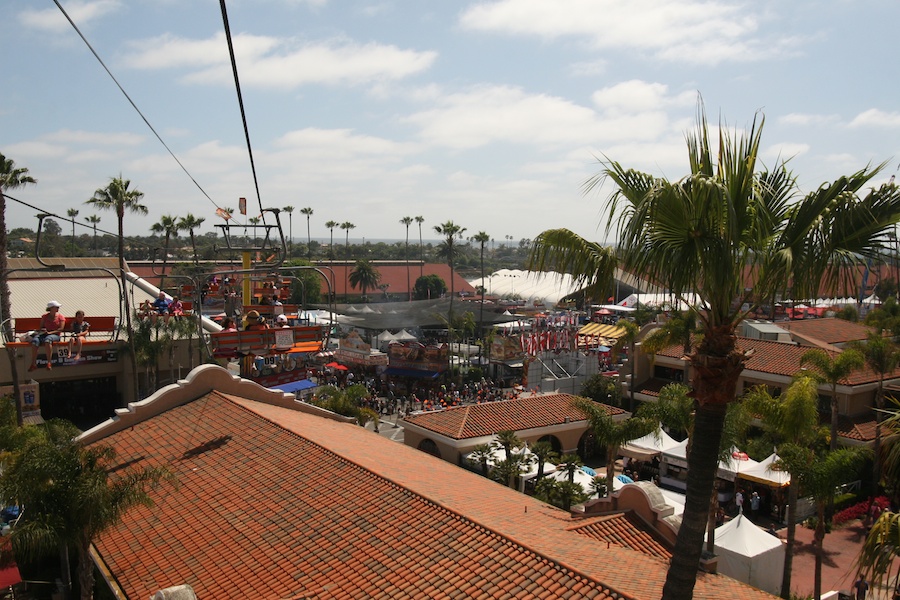 Sailing across the crowds

Yes... It is a bit windy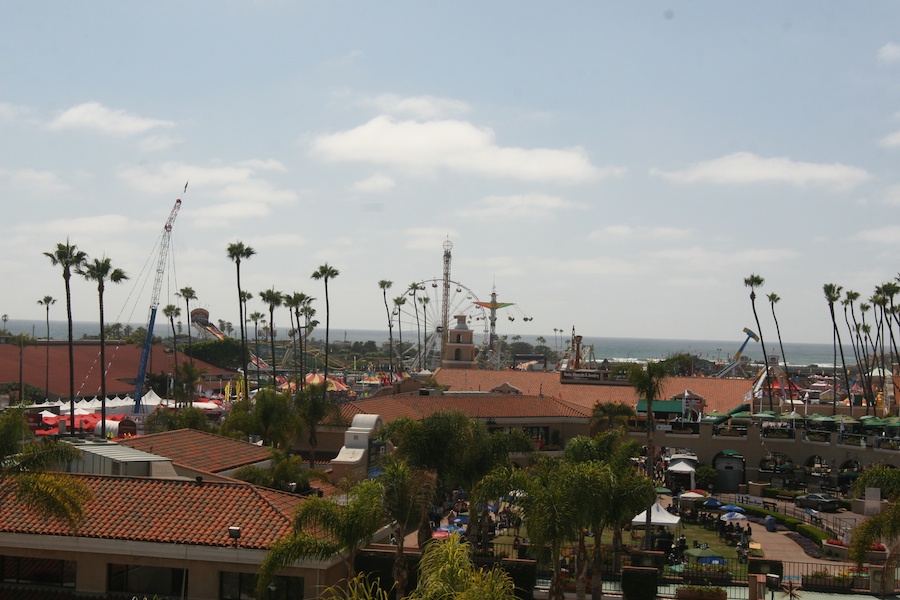 Our ferris wheel clear across the grounds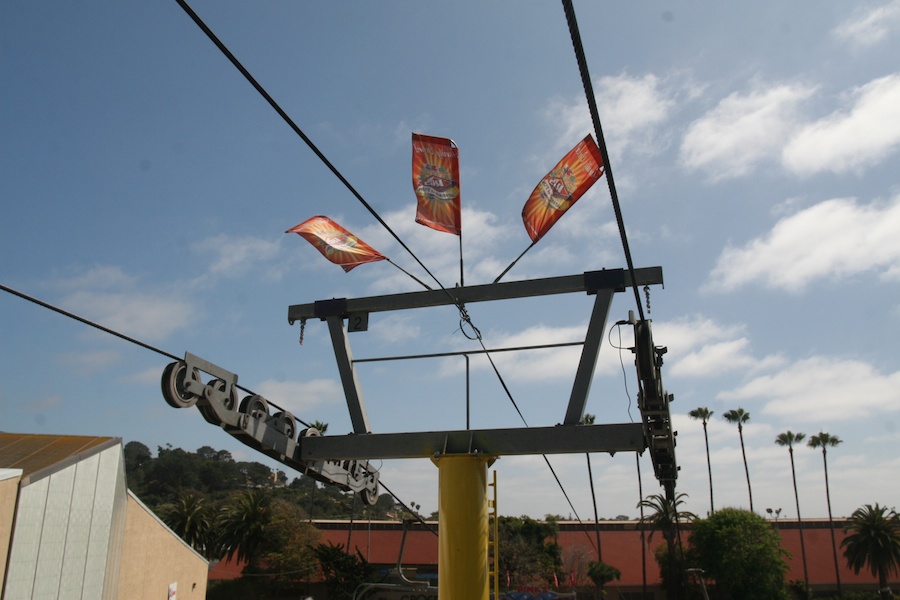 Down on the ground....