Off To The San Diego Fair 2008- "Summer Sports" (Page One)
Our 2008 theme celebrated a wide variety of sports at all levels, from youth to professional. The Fair featured a theme exhibit with sports displays such as Ivan Stewart's Baja off-road racing truck, a collection of Olympic medals from every modern Olympics, Sports Illustrated covers featuring athletes with a San Diego connection, and much more. Sports celebrities who were on hand included baseball Hall of Famer Tony Gwynn, Charger Shawne Merriman, Olympic and professional soccer star Shannon MacMillan, off-road racer Ivan Stewart, boxer Julio C?sar Ch?vez, and many more.
We drove to the San Diego Fair which is exactly 80 miles door to door. We took Mr. Pickup as is it a county fair, right? The 2008 San Diego County Fair will run daily through Sunday, July 6. Our "Summer of Sports" theme celebrates a wide variety of sports at all levels, from youth to professional.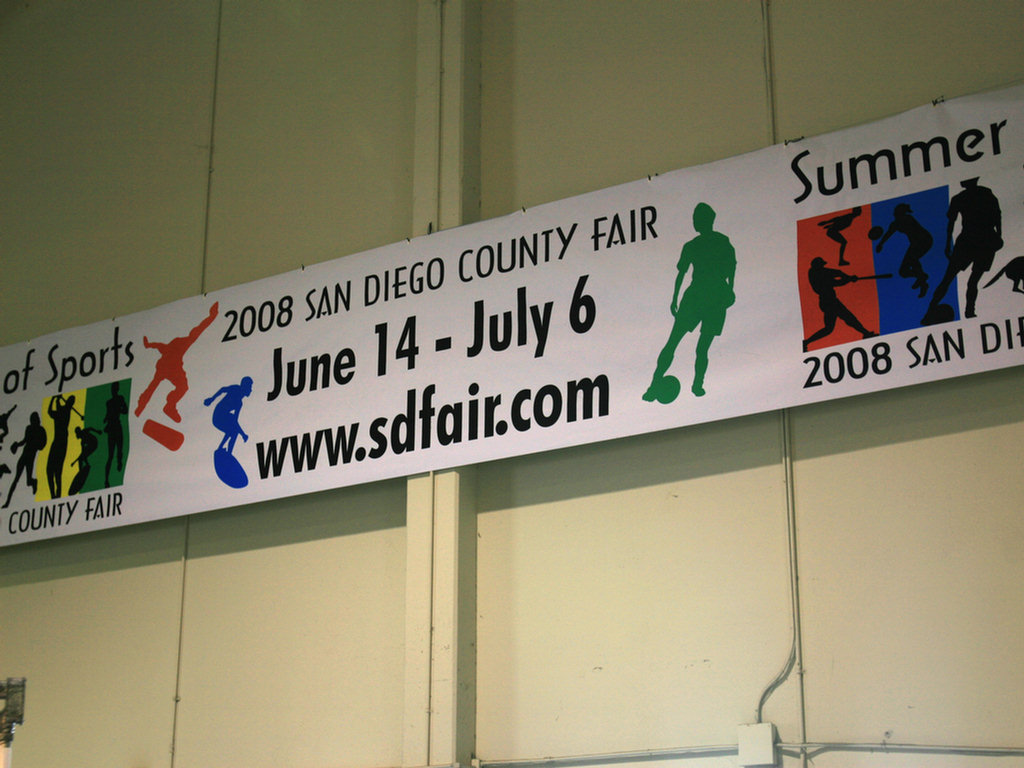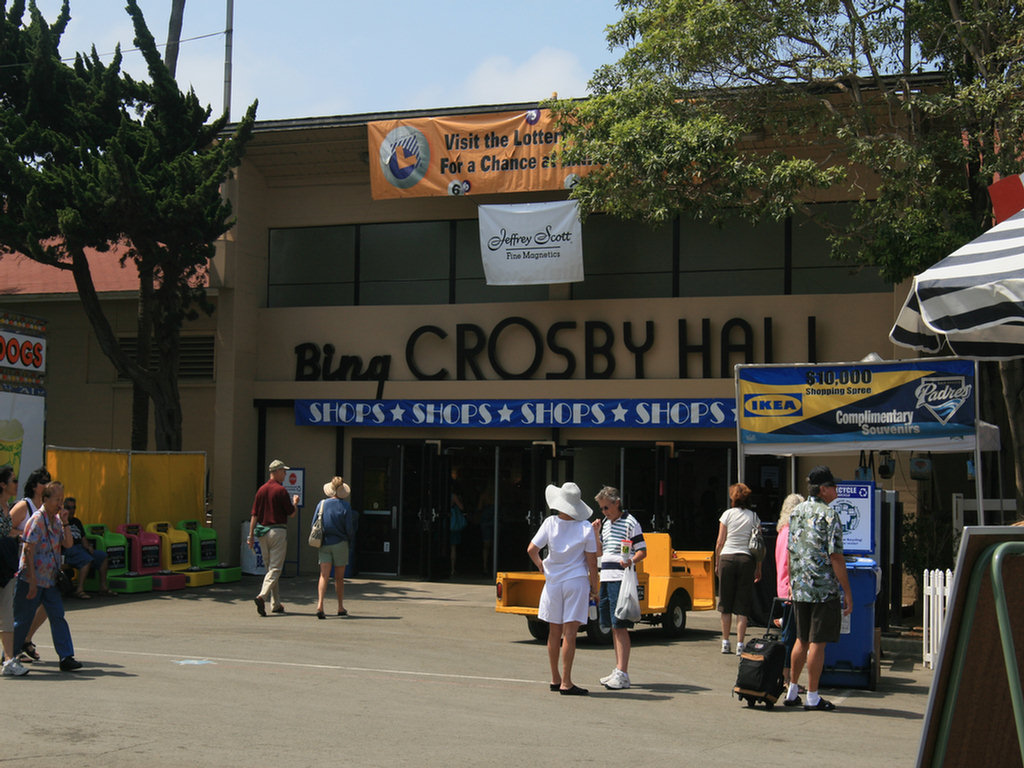 The Skyway Goes From The Crosby Building To The Race Track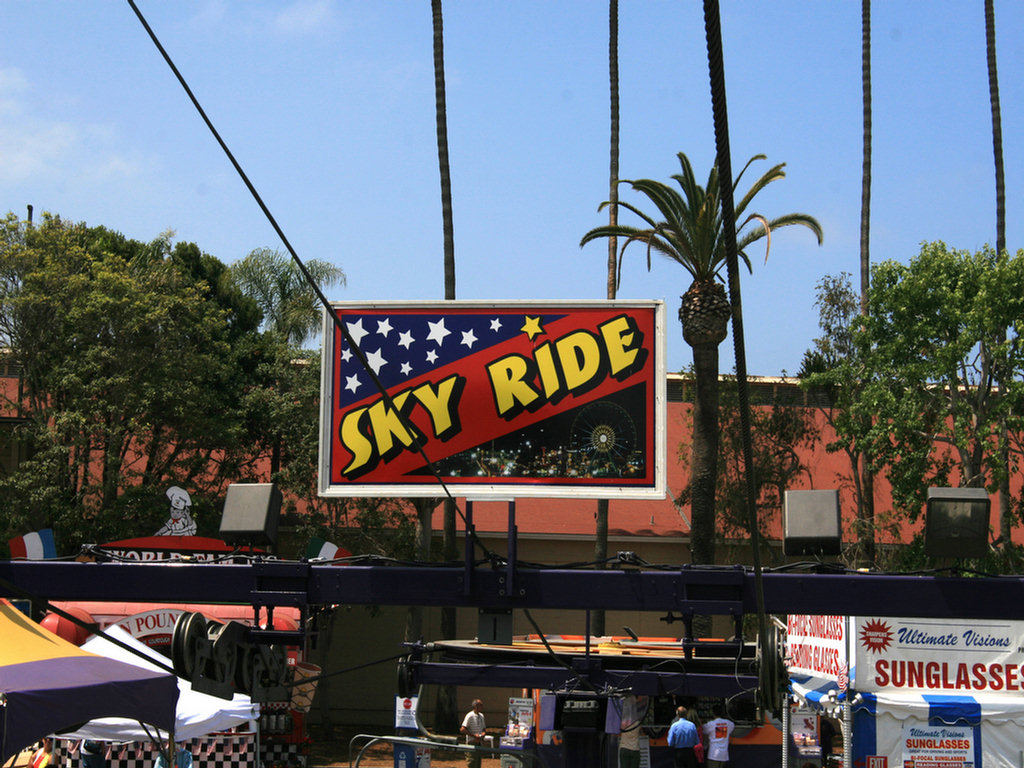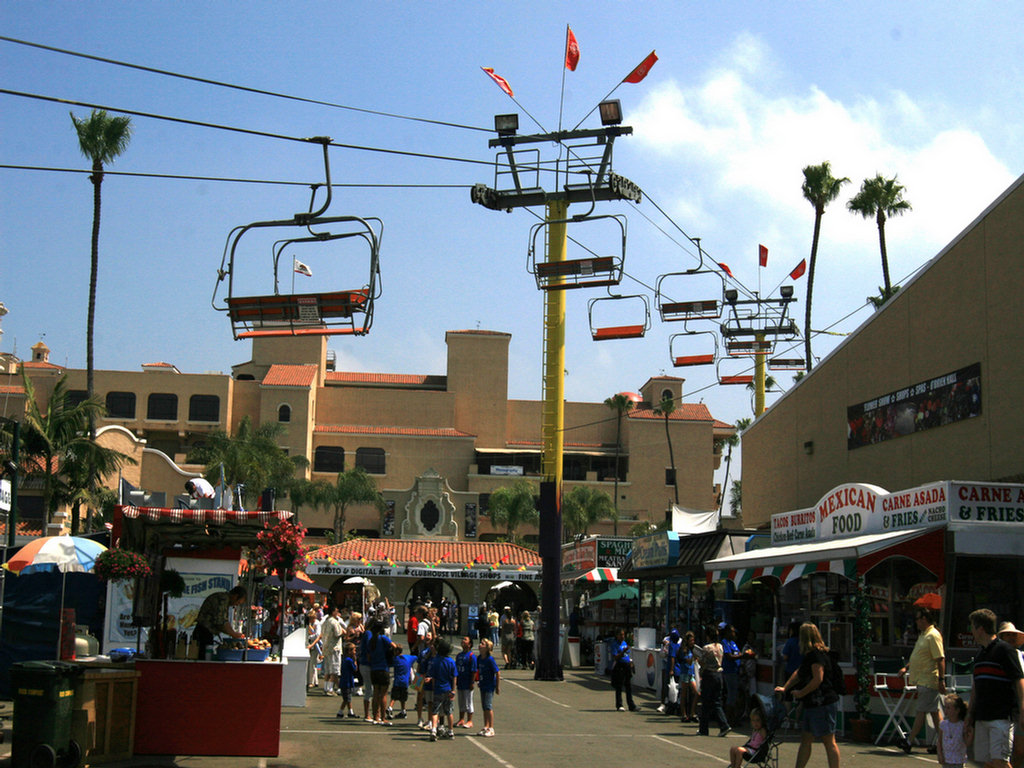 The first thing we do is head for the sky ride to see the fair from above the surface... about 80 feet in the sky!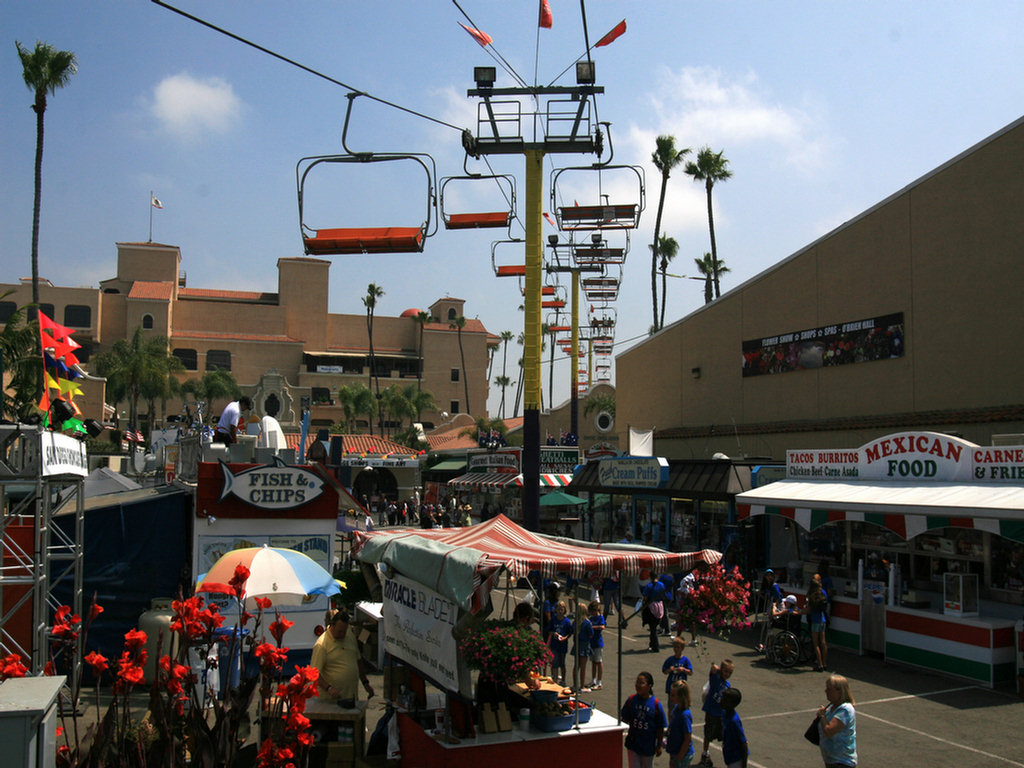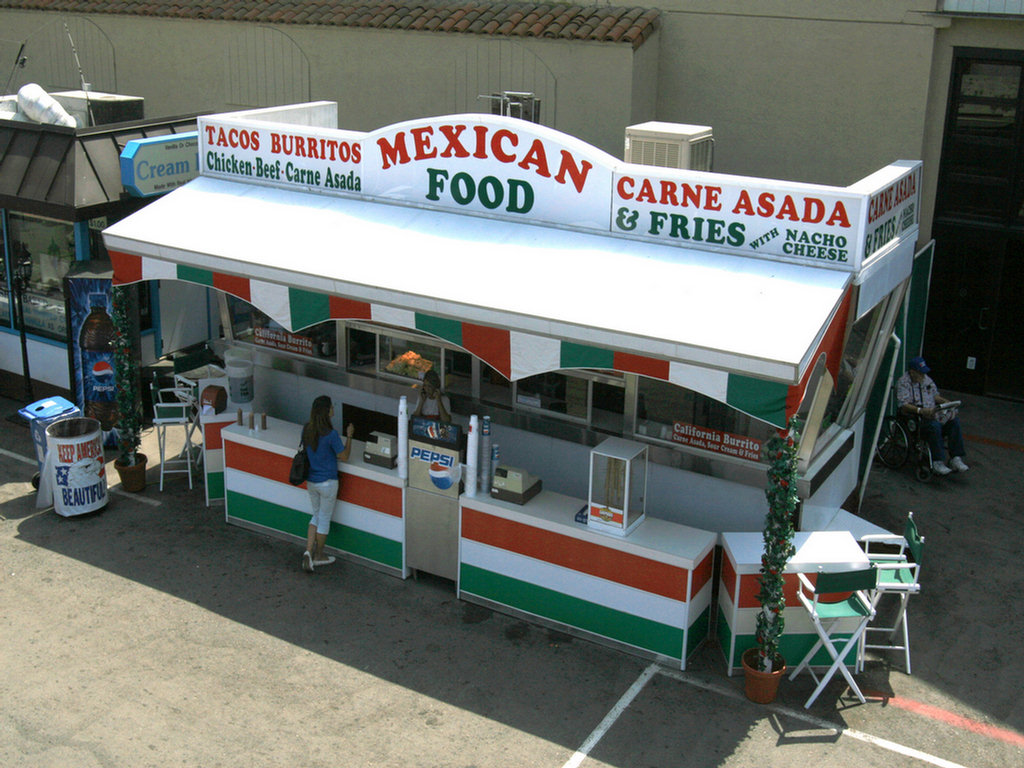 We get to see all the food stands and the smells are amazing as the exhaust goes skyway directly into our noses!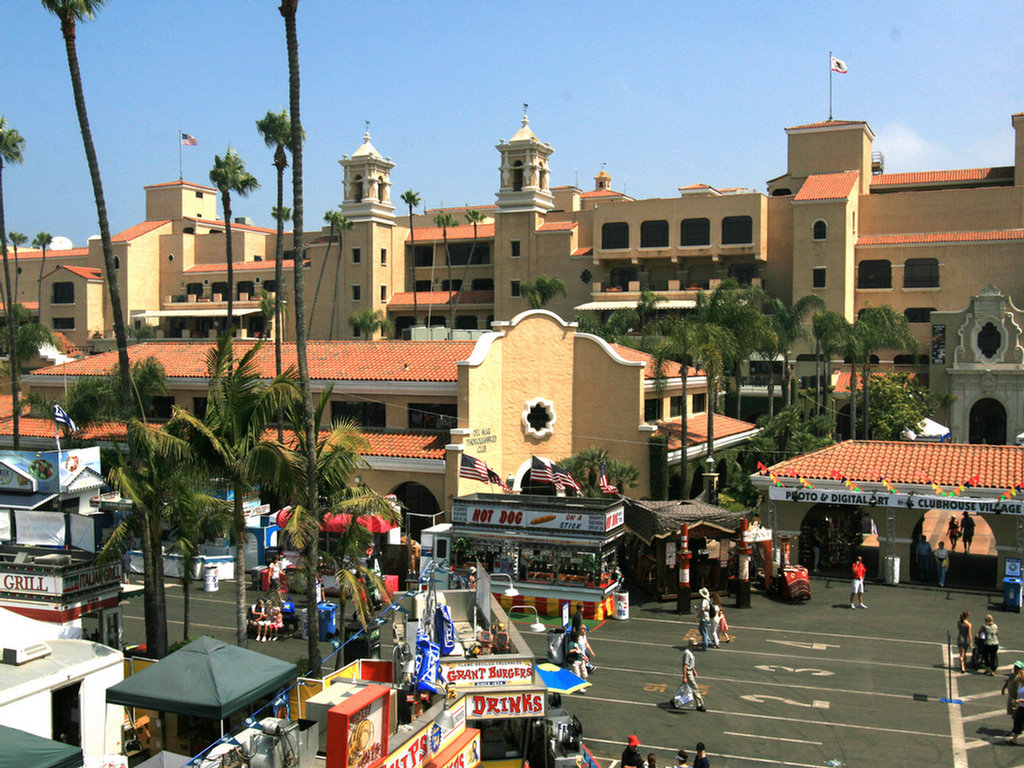 The Del Mar Racetrack Building houses many of the fairs displays plus provides a view over the grounds.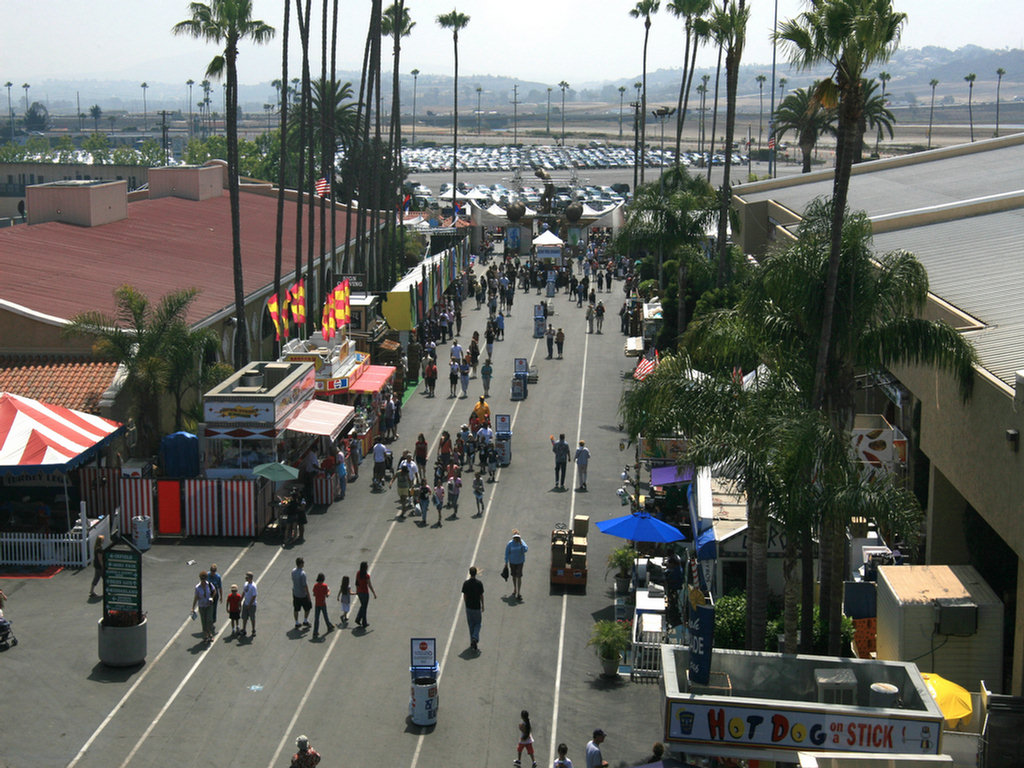 Why is she smiling? She got Paul to into the skyway thingie... Up into the sky on a very small little cable!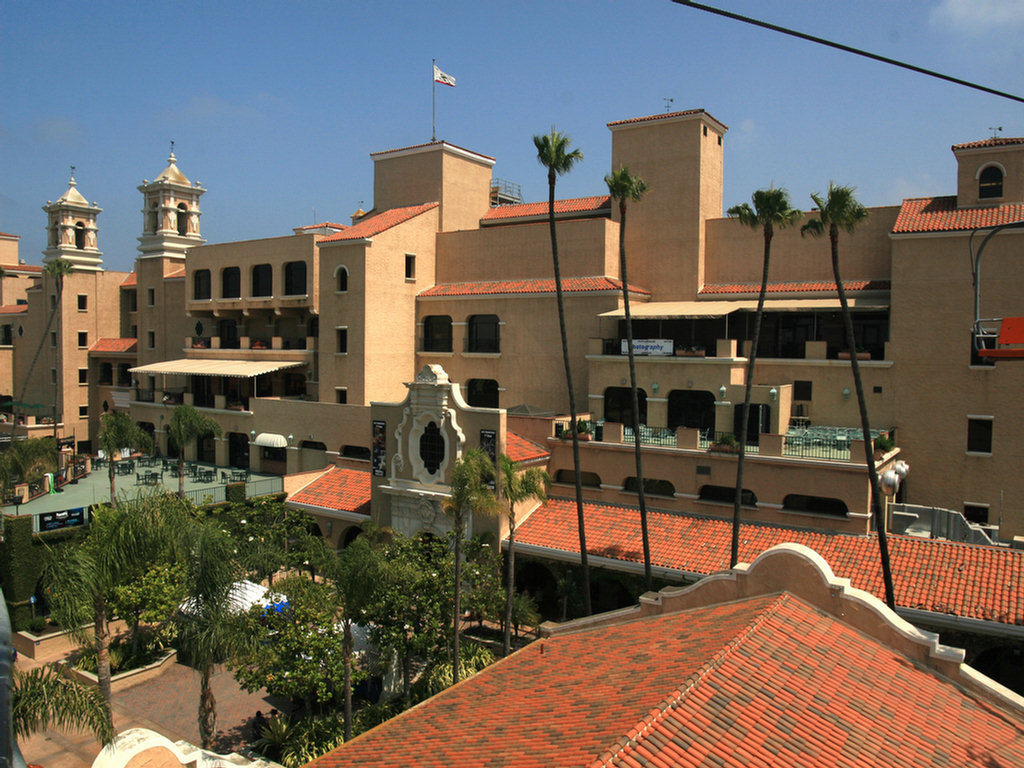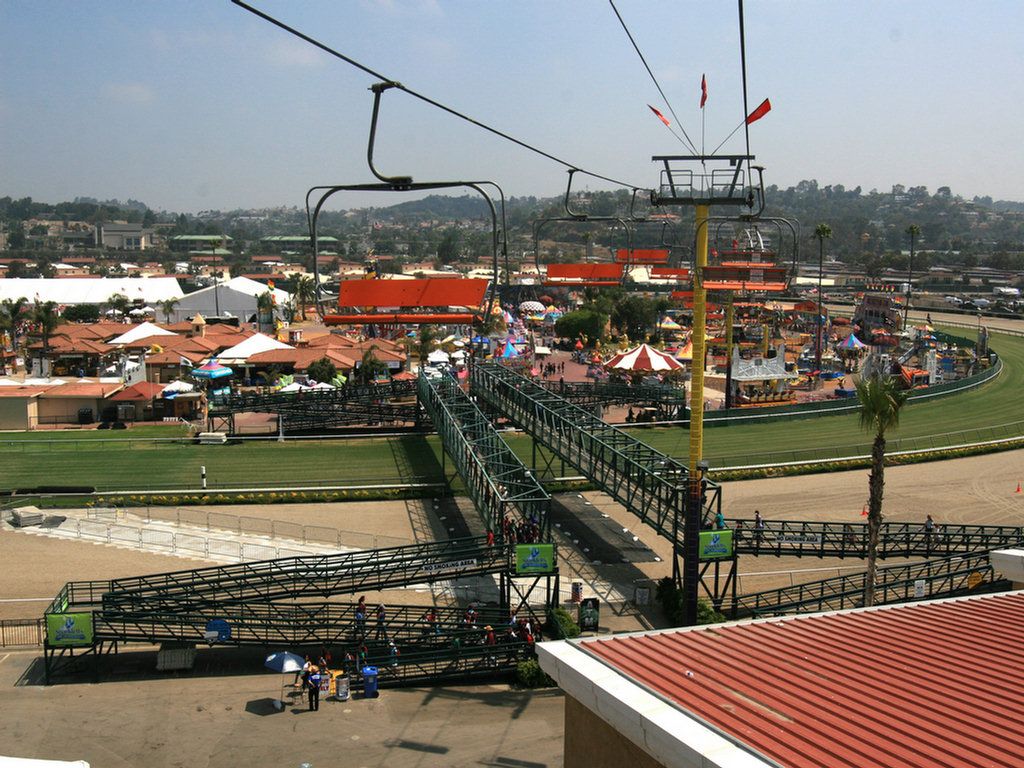 Look... almost no wire at all!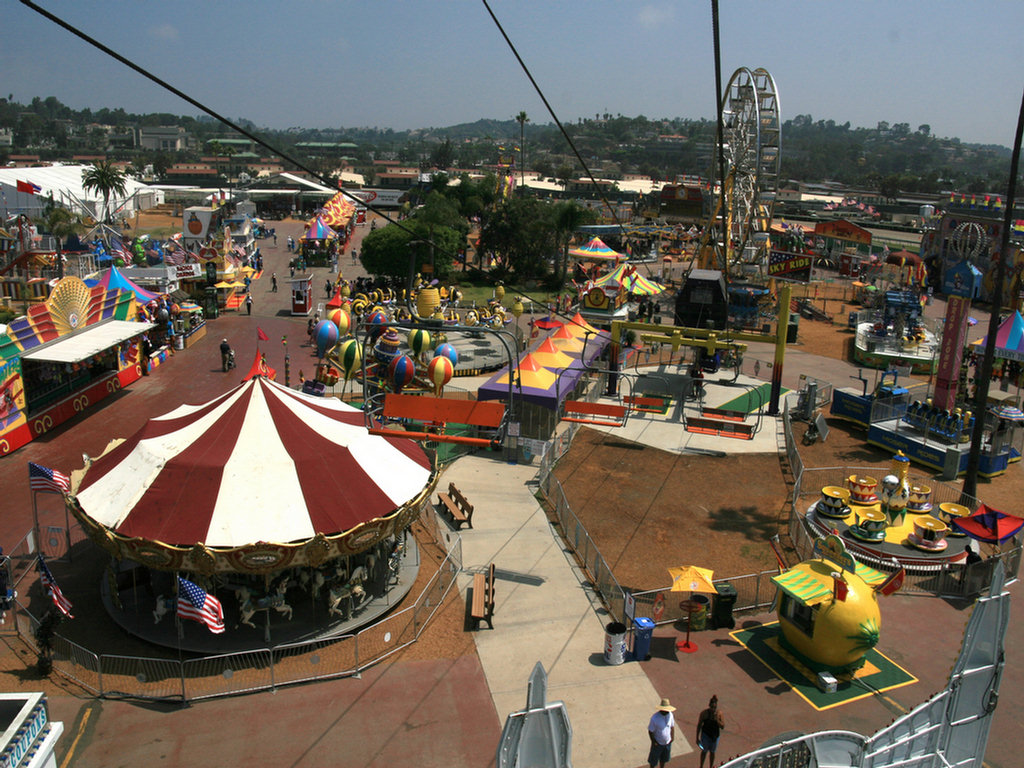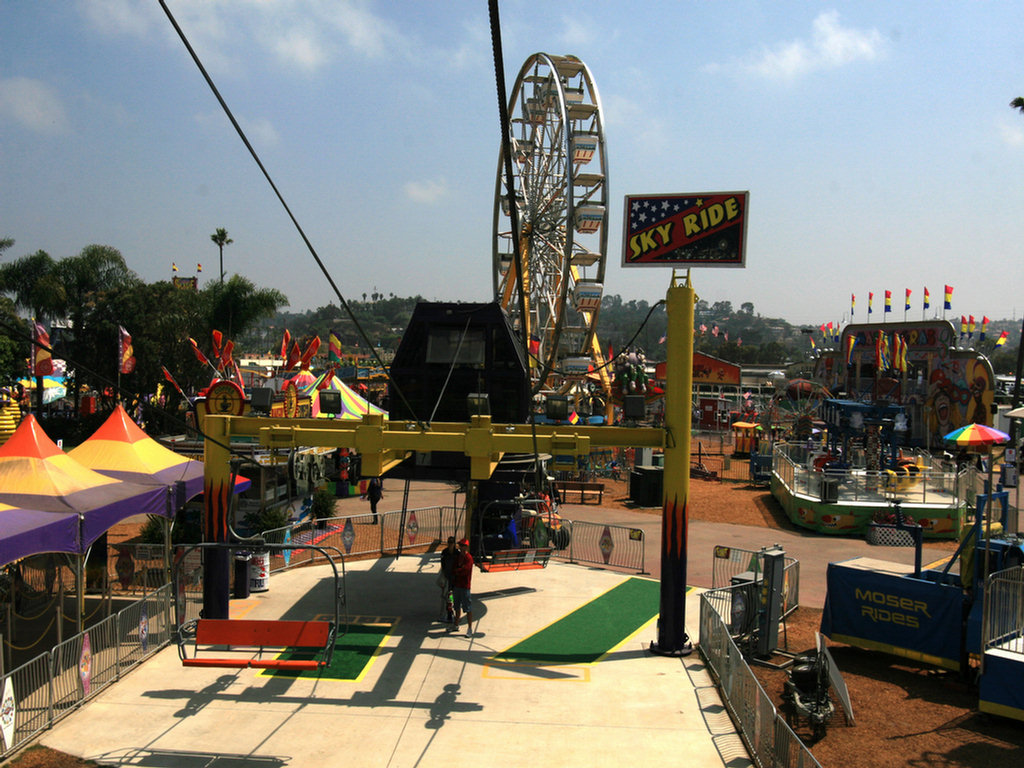 Coming in for a landing!
Now Sue Says "We Have A Round Trip Ticket!"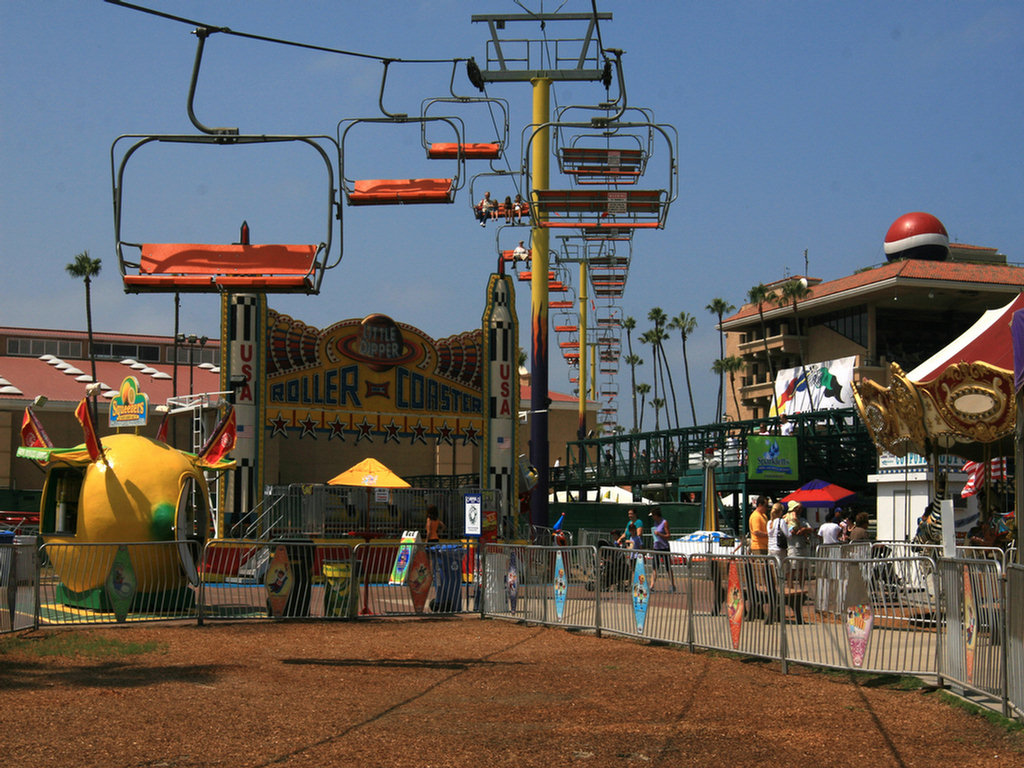 Great view of the racetrack viewing stands!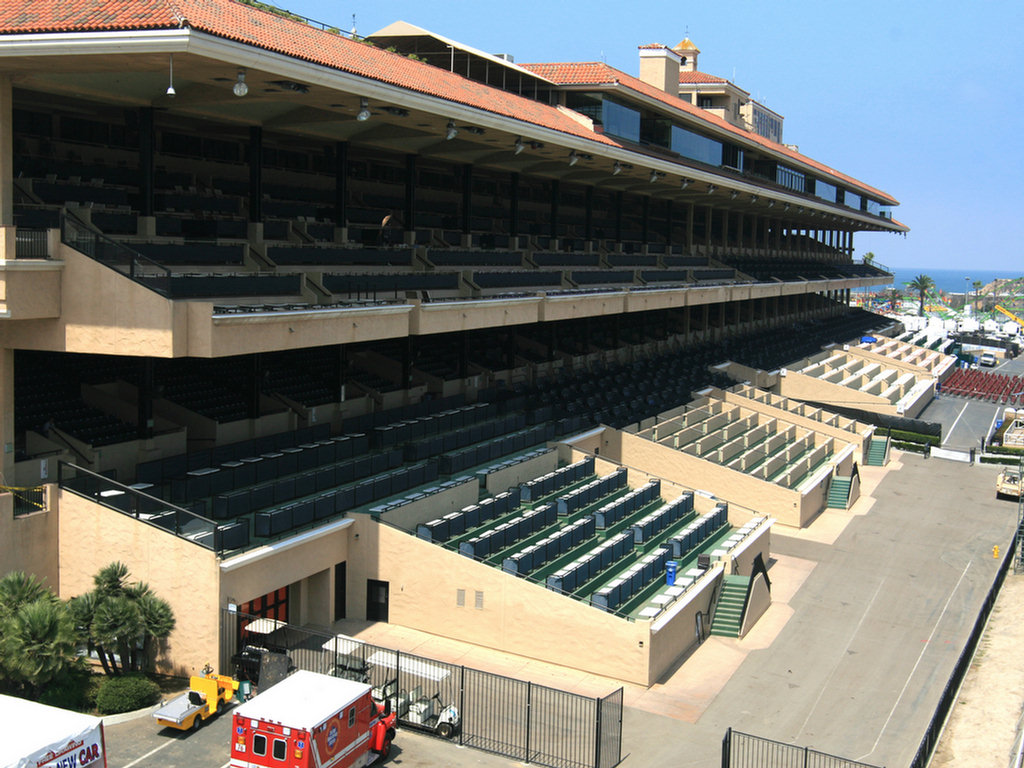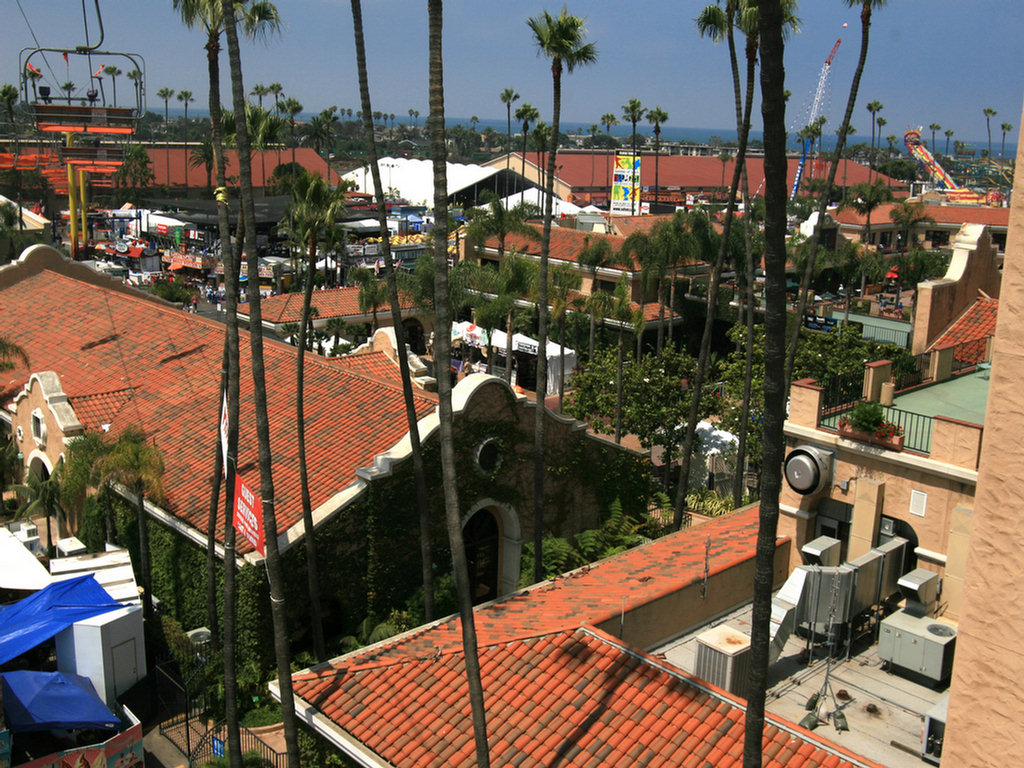 See the ocean in the background! We are almost spitting distance!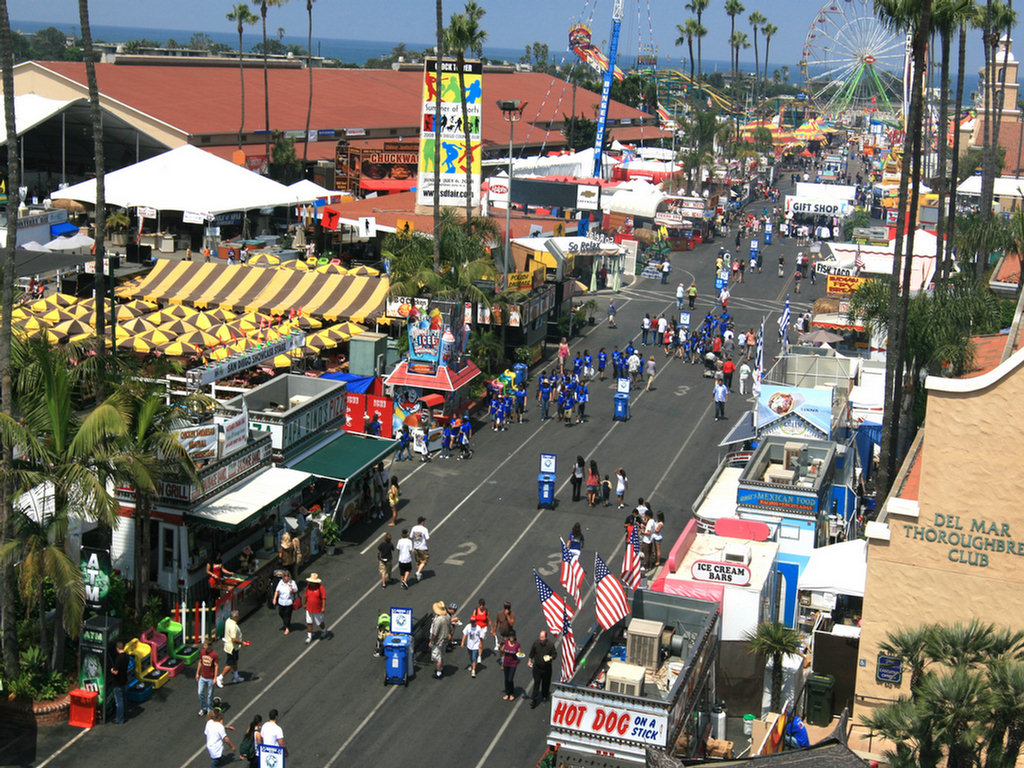 On The Ground Again! Yeah! But Where Are We???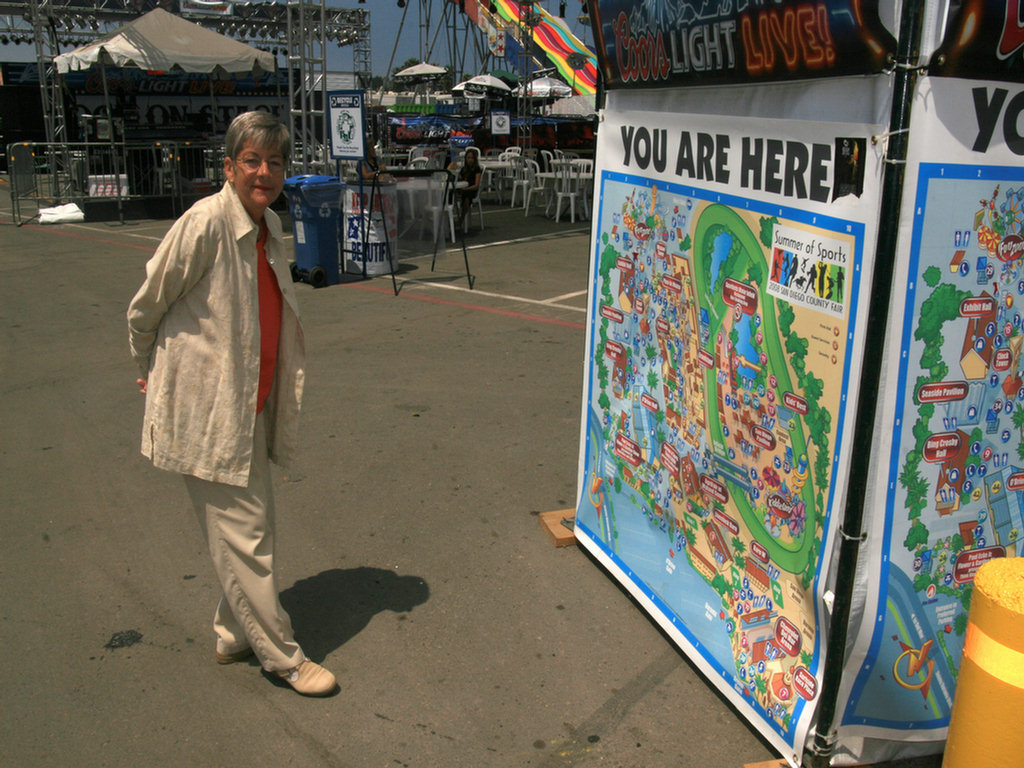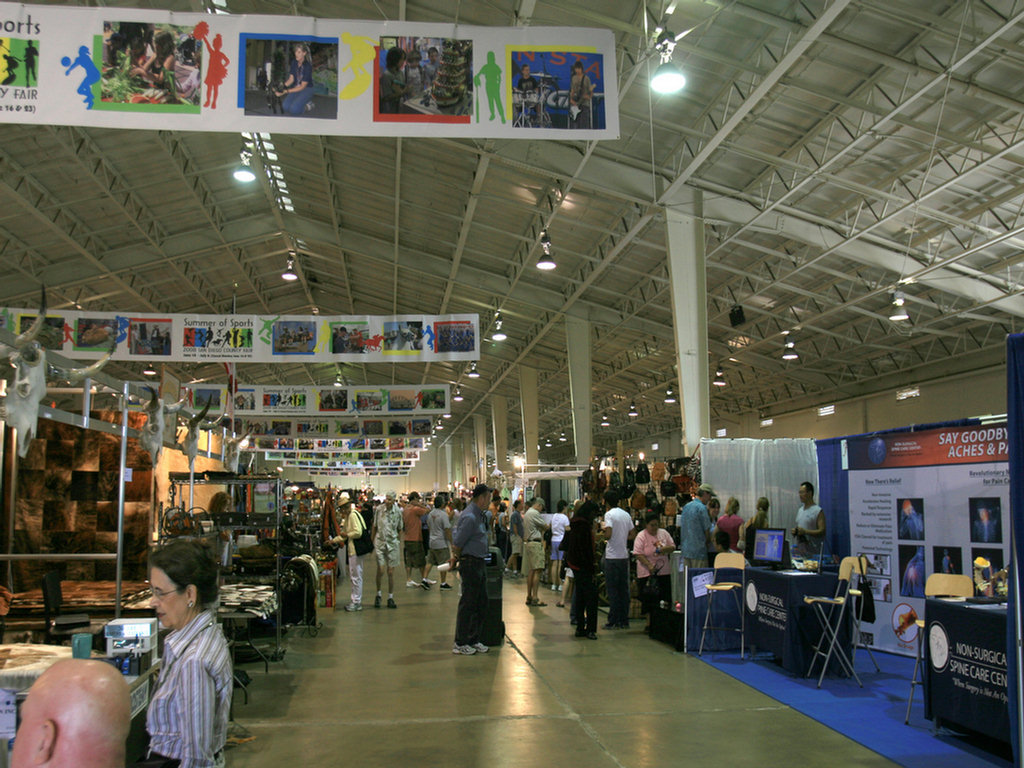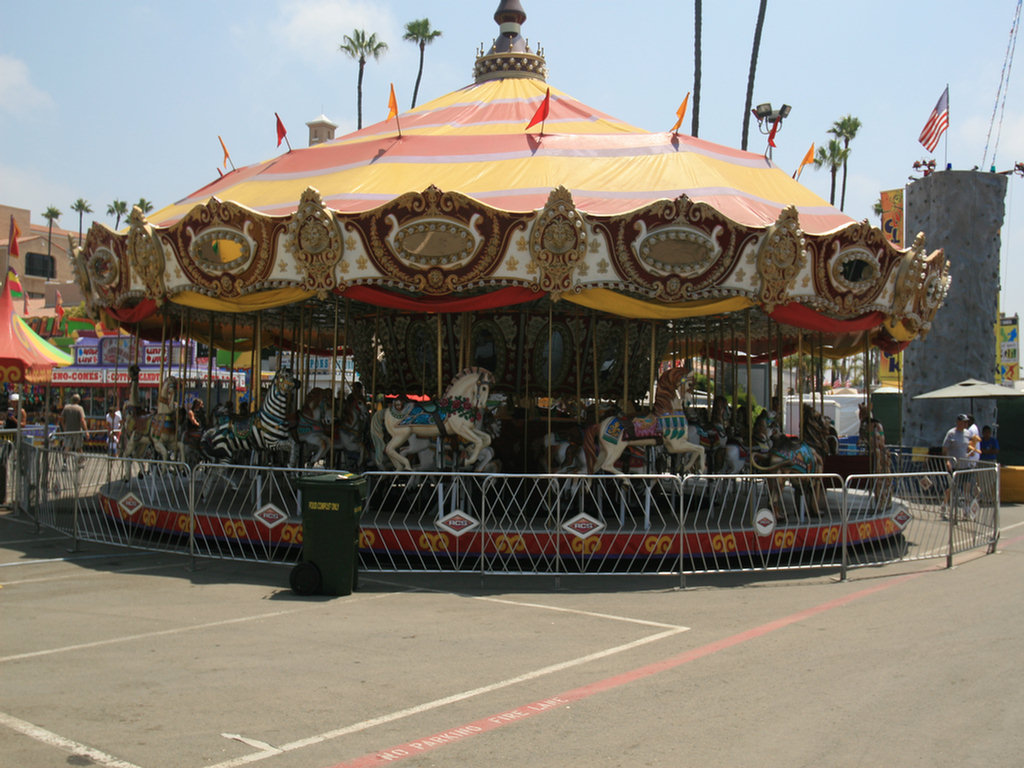 Time To Eat! Decisions Decisions!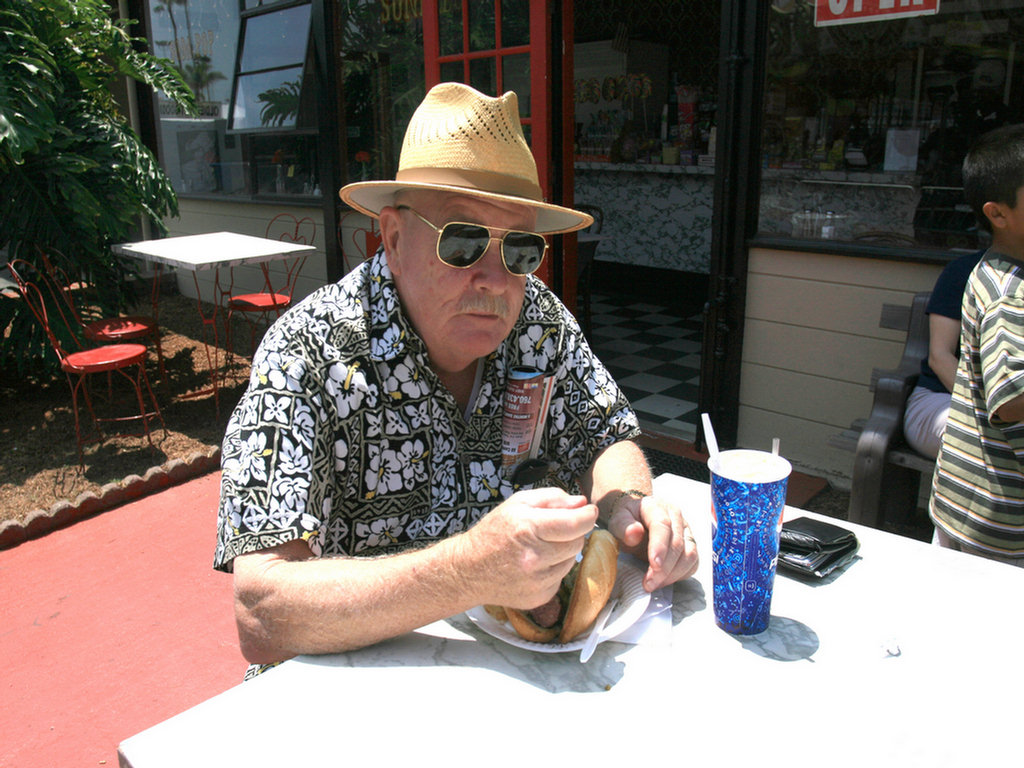 Let's Go To The Garden Show