90 Minute Drive To Del Mar & The San Diego Fair
The San Diego County Fair, is a county fair held every summer at the Del Mar Fairgrounds in Del Mar, California . The fair is a major draw for San Diego County residents; in recent years, attendance figures have risen above a million annually, reaching a height of 1,250,320 in 2004.
The fair features many daily musical and talent performances from artists of varying notability. There are also dozens of contests, ranging from agricultural to artistic efforts.
Like many county fairs, animal exhibits are abundant throughout the Del Mar Fairgrounds as well as rides and games for people of all ages.
As of 2007, there are about 80 different rides. There are also exhibits glorifying San Diego County's heritage as well as exhibits specially designed for the fair's current theme.
For example, the theme for 2007 is "A Salute to Heroes," which involves an exhibit honoring such people. The fair's theme changes annually, making the fair somewhat different each year.
We always go to the Orange County Fair and have been for
We get so excited about it that Sue suggested we go to the San Diego Fair just to warm up... We did and it wasn't (warm) but it was a lot of fun.

It is a 90 minute drive south from our house, we got there at 9:50 and parked a few feet away from the front door. I even stayed on my diet!

We go every two years now and spend the entire day. The Del Mar Race Track facilities make it very pleasant. Come join us on our recent visits.
In partnership with the San Diego Film Commission, the San Diego Cinema Society and the San Diego Historical Society. The "Filming San Diego: Hollywood's Backlot" exhibit displayed posters, photos, artifacts and costumes from films made in San Diego.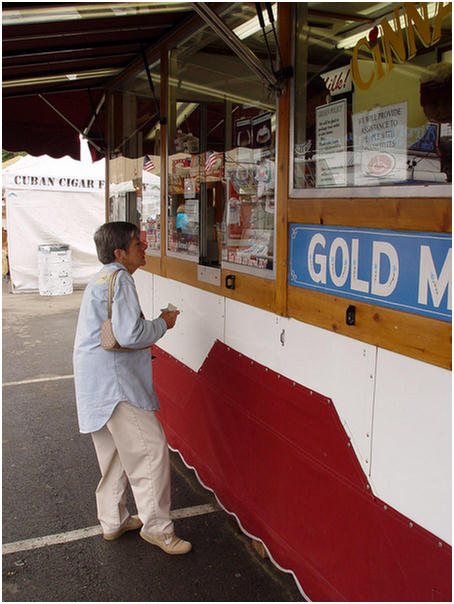 Great fair!
All calories were picked out by hand!
2006... We Didn't Make It...
We had a great excuse... We were preparing to retire and retire we did! We retired from North American Aviation, Rockwell International and finally Boeing on 3/21/2007 after almost 75 years or service and we are learning to live! We have been retired
The 2007 theme celebrated those among us whose words or deeds set them apart, such as public safety personnel, soldiers, sailors, doctors, nurses, paramedics, fathers, mothers, children and service animals.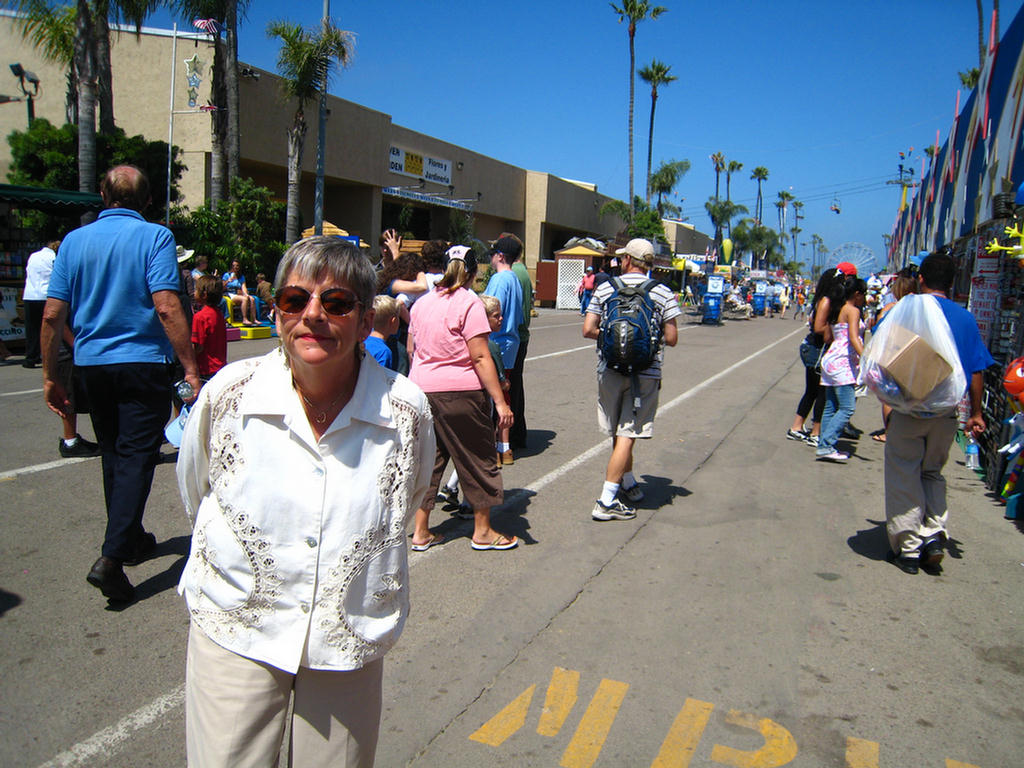 A nice warn day!
Our 2008 theme celebrated a wide variety of sports at all levels, from youth to professional. The Fair featured a theme exhibit with sports displays such as Ivan Stewart's Baja off-road racing truck, a collection of Olympic medals from every modern Olympics, Sports Illustrated covers featuring athletes with a San Diego connection, and much more. Sports celebrities who were on hand included baseball Hall of Famer Tony Gwynn, Charger Shawne Merriman, Olympic and professional soccer star Shannon MacMillan, off-road racer Ivan Stewart, boxer Julio C?sar Ch?vez, and many more.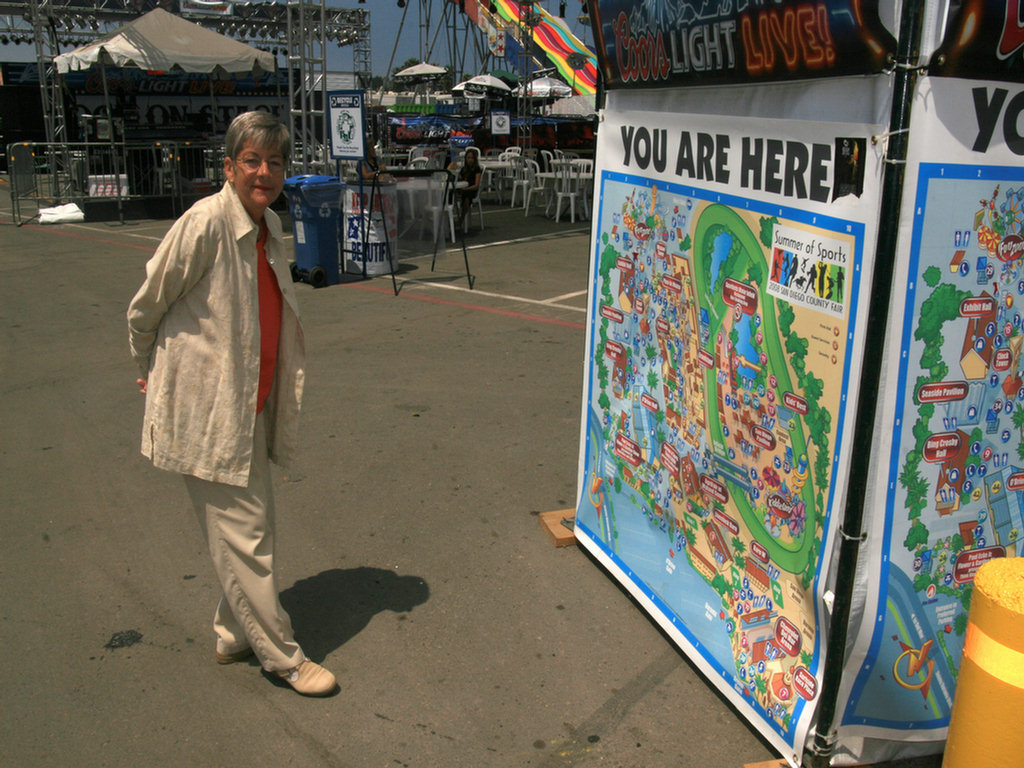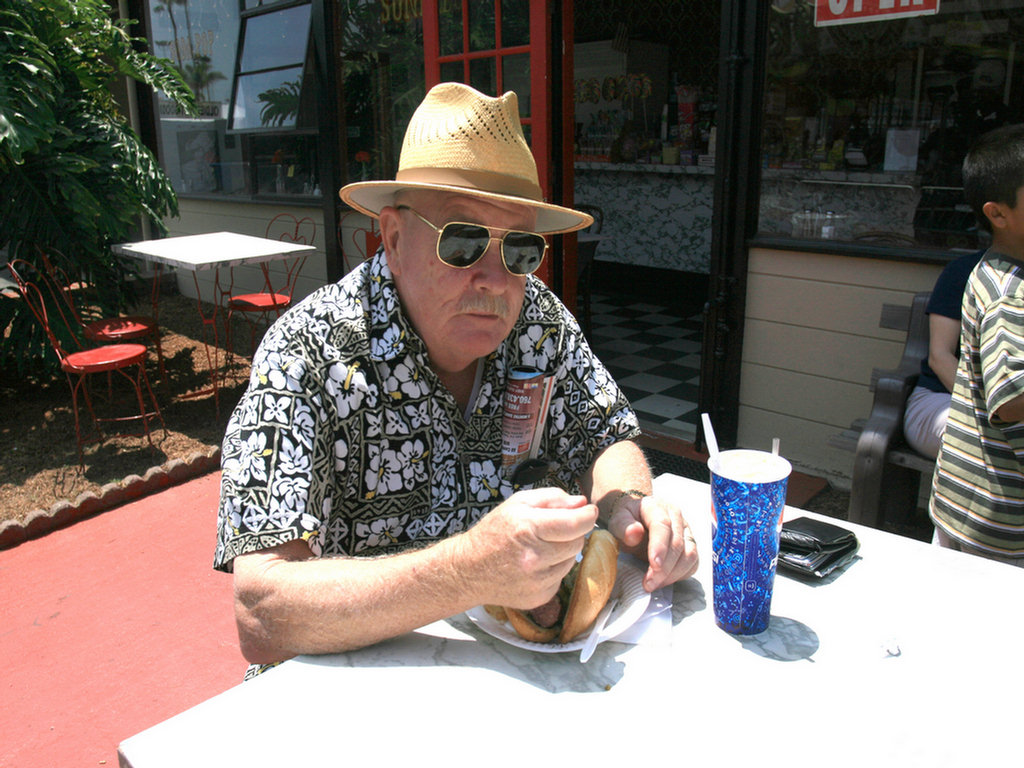 Just us having a ball at the fair!
Our 2009 theme celebrated that which feeds our souls ? music. From rock to country to big band to music from around the world, the Fair featured all types of music, as well as a historical look at music through the centuries.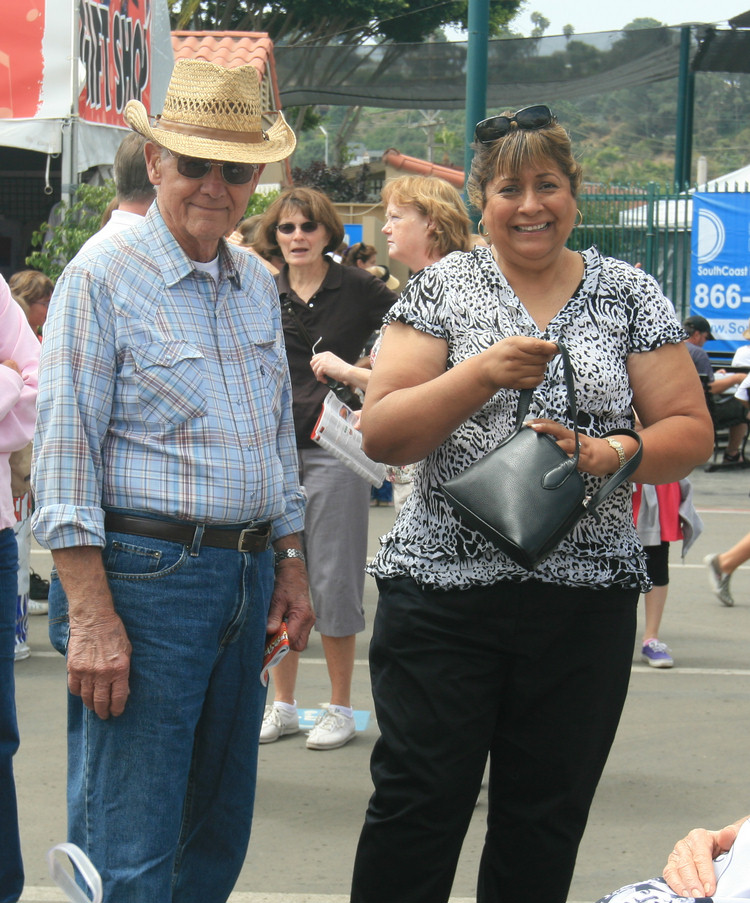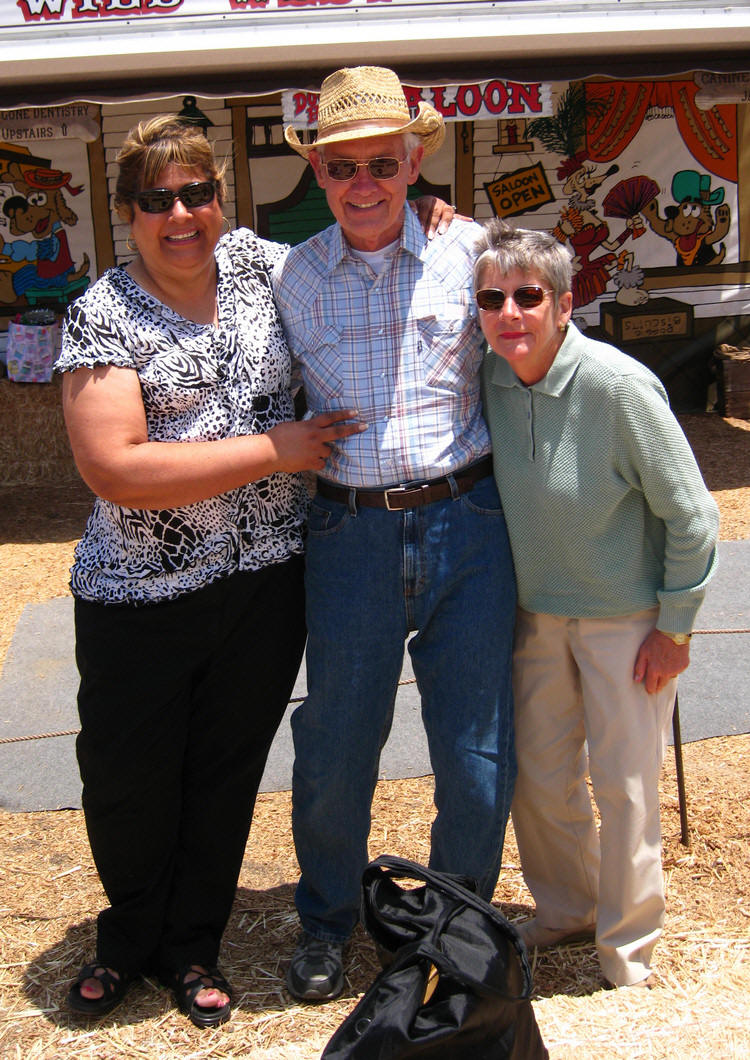 Vicky and Del joined the activity this year
Food was the feature of the 2010 Fair ? not only the food that everyone loves to eat at the Fair, but also the food grown right here in San Diego County, the food our region's fabulous chefs create, the wine and beer that accompany our meals and is made in our region, and much, much more.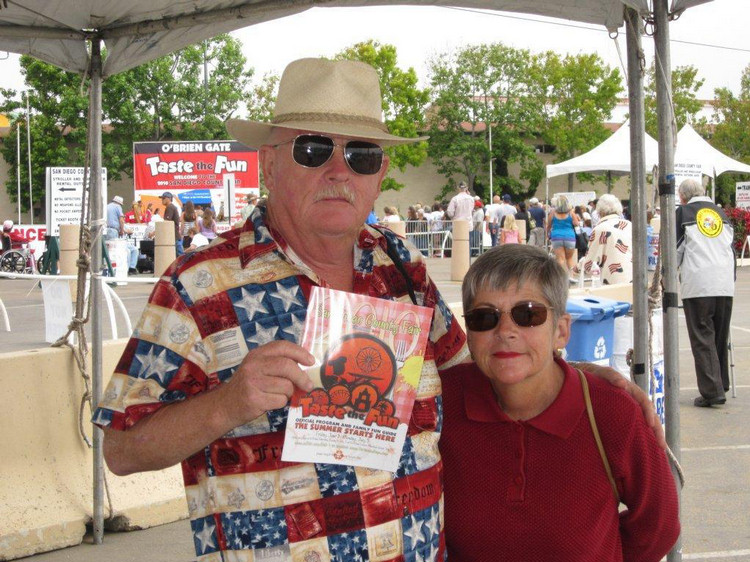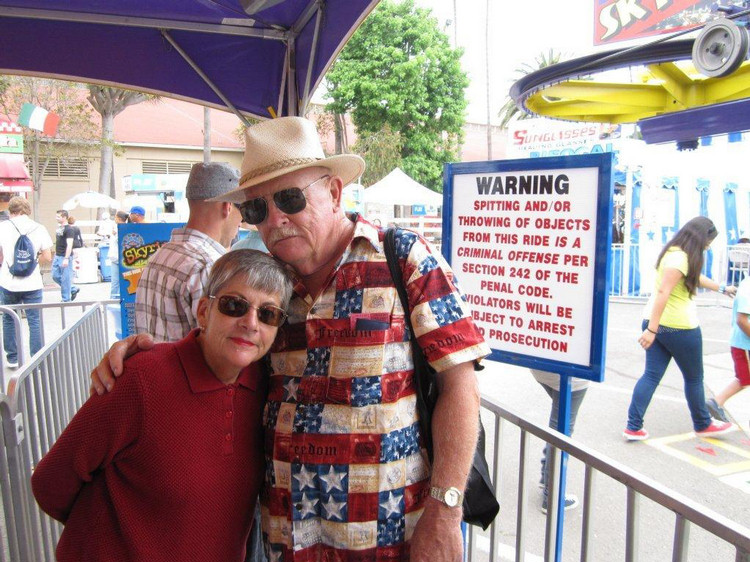 The day was warm and the fun fantastic
Southern California life revolves around cars. They get us where we want to go, and reflect our personalities. The Fair celebrated this lifestyle with many car events and car displays.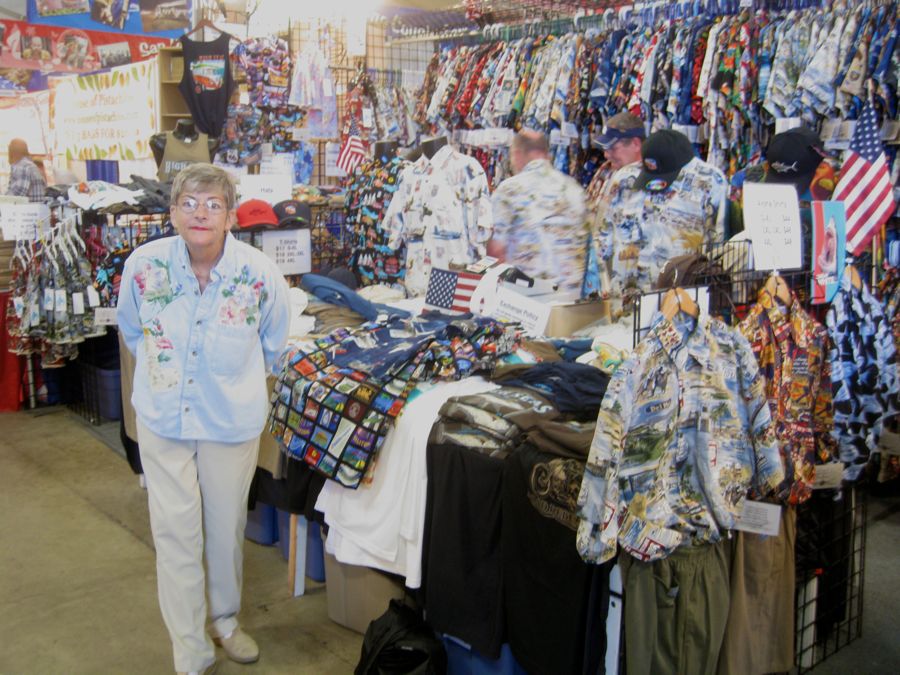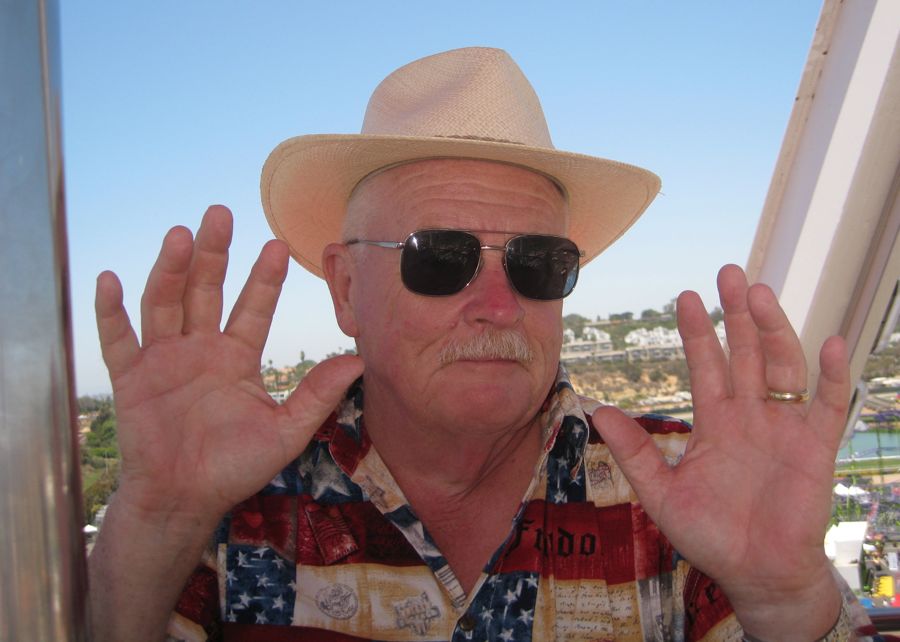 Another great day at the fair
The Fair will explore outer space, both its serious side with exploration and observation of the universe, and its fun side, with space aliens and science fiction.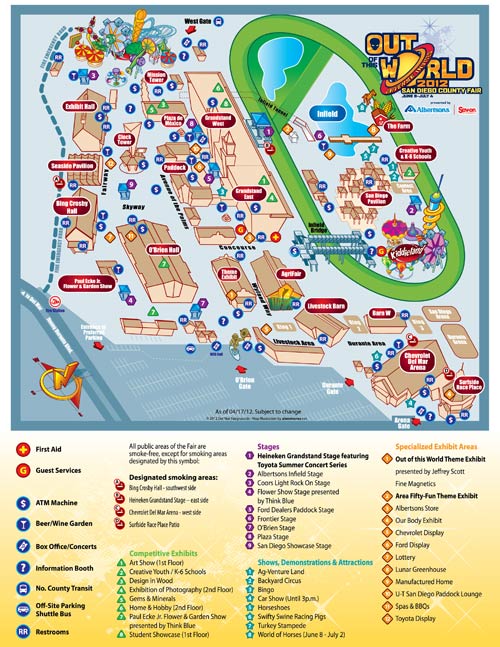 The 2013 San Diego County Fair promises a summer of fun and games galore! From card games to board games, video games to game shows, consoles to cell phones - this theme spotlights the nostalgic, current, and future "games people play!" The San Diego County Fair runs June 8 - July 4 (closed Mondays except July 1) and is the largest annual event in San Diego County and the fourth largest fair in North America, drawing more than 1.5 million visitors annually.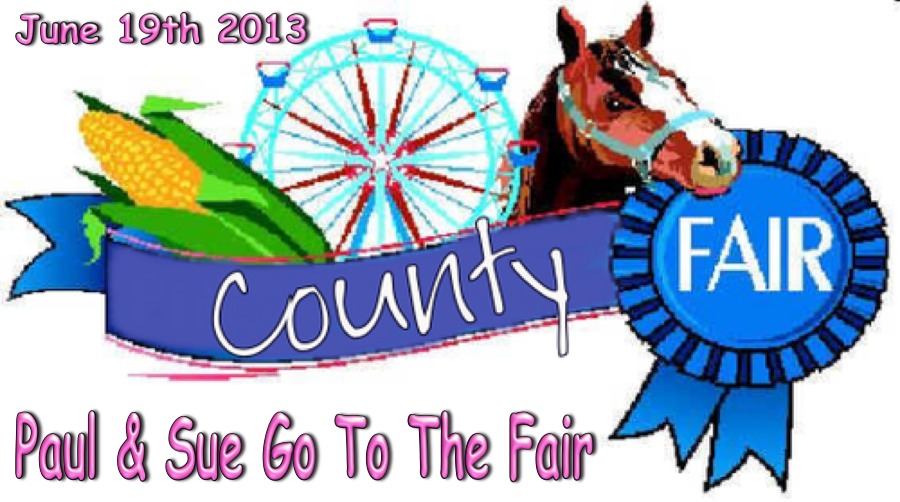 The Fab Fair is here! The Fair continues through Sunday, July 6 (closed on Mondays), celebrating the 50th anniversary of The Beatles' first visit to the United States, sparking the British Invasion in music and pop culture, influencing even today's musicians.
We are off and running so we get to the fair just after it opens! We are off to the first local fair of the season, San Diego Fair in Del Mar California! We'll commemorate the centennial anniversary of the 1915 Panama-California Exposition held in Balboa Park, and the great traditions and inventions arising from fairs. (Did you know the bicycle, telephone, ice cream cone, Ferris Wheel, and air conditioning were all introduced at a World's Fair?)