Sue Was Three Weeks Post Triple Bypass And The Fair Was Open... Duh!
Southern California life revolves around cars. They get us where we want to go, and reflect our personalities. The Fair celebrated this lifestyle with many car events and car displays.
Sue has the philosophy that we ought keep doing what we do so we are.... Off to the San Diego Fair where we will do a lot of walking but there are many places to sit shold we need some rest. We enjoy this fair as it is right-sized for us.
Please enjoy the " Race To The Fair " video.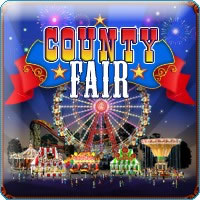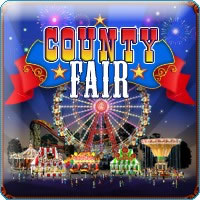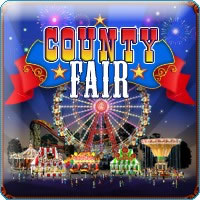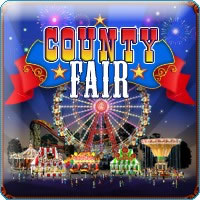 Theme: Race To The Faire


The dates for the 2011 San Diego County Fair will be 22 days, from Friday, June 10, through Monday, July 4.

We Go For The Food....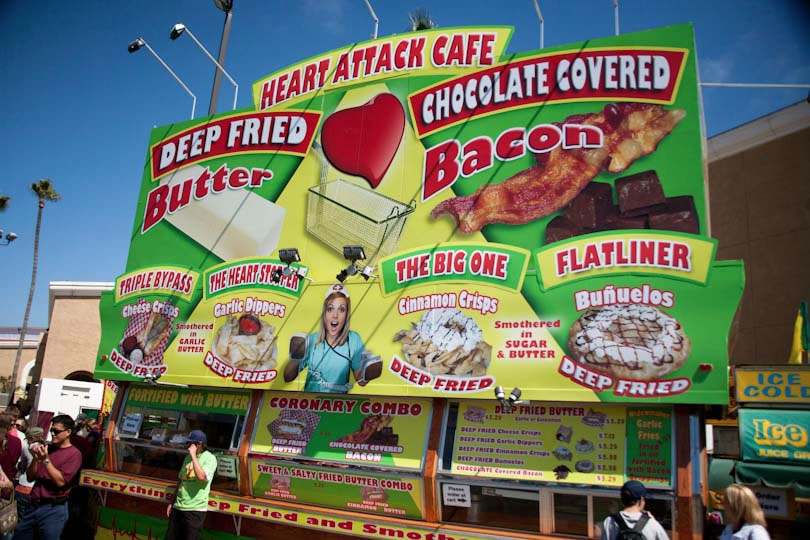 Get ready for some serious health food
We are going to be looking for the new restaurant called the Deep Fried Butter Stand (formerly Heart Attack Caf?; near AgriFair and the Infield Bridge)
Deep-Fried Beer-Battered Bacon Bliss ? Strips of thick-cut bacon dipped in a zesty batter and fried till extra crispy and paired with ranch and BBQ sauce.
Deep-Fried, Chocolate-Covered Bacon on a Stick ? dipped in pancake batter, deep fried and served with whipped cream.
Deep-Fried Pigs in a Blanket ? thick-cut bacon, dipped in pancake batter, then deep fried and served covered in butter and syrup.
Chocolate-Covered Corn Dog ? a hot crisp corn dog dipped in rich, thick, semi-sweet chocolate and covered with rainbow sprinkles.
It Is A Pleasant90 Minute Drive Down The Coast

1 hour 31 mins / 84.23 miles from our home to the fair
(If we take the toll road it saved only one minute and less than a mile!)
We Have Arrived... We Needed To Examine The Map

Click to see the full map in Adobe format The 2011 San Diego Map
Let The Visit Begin....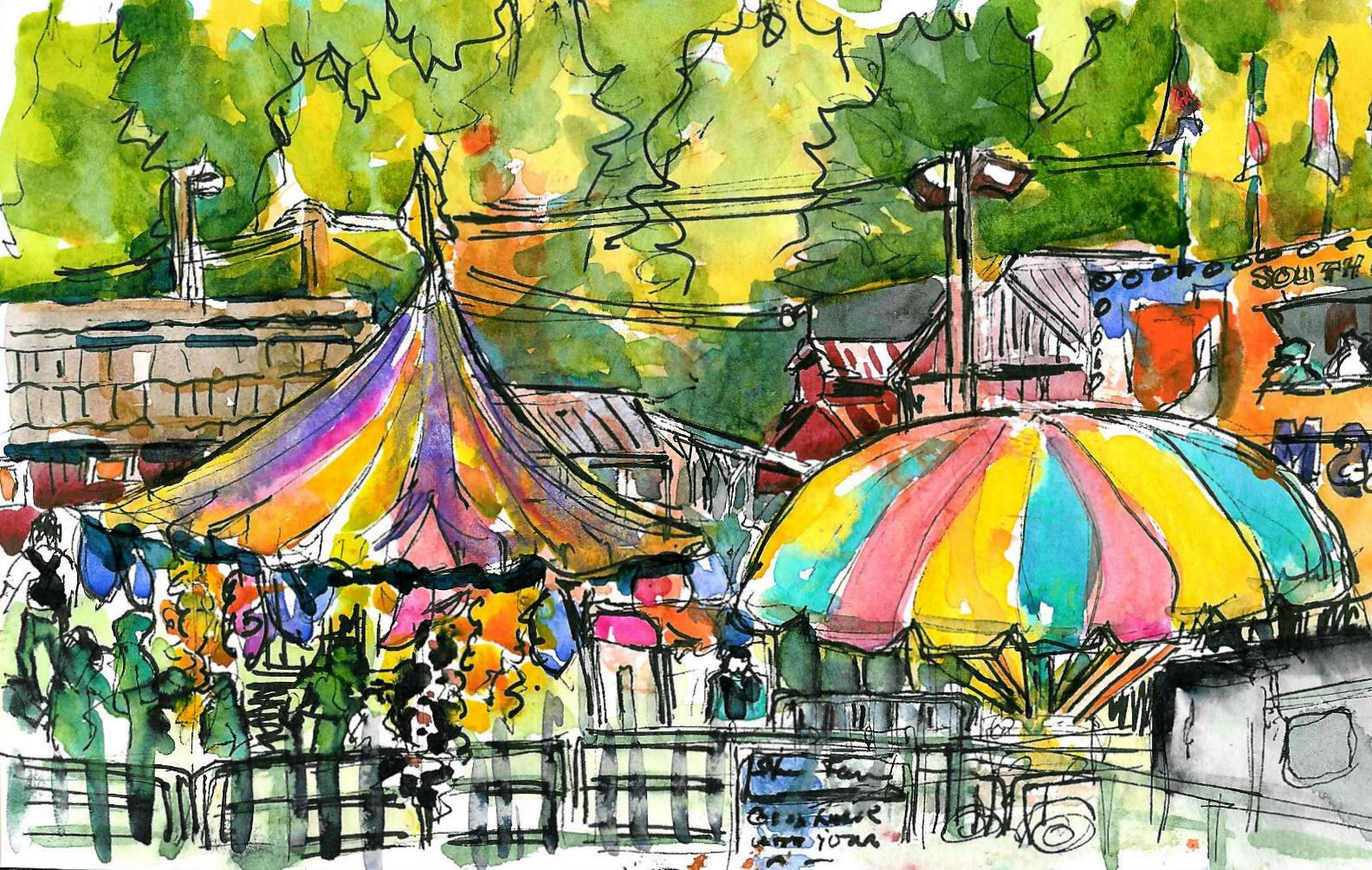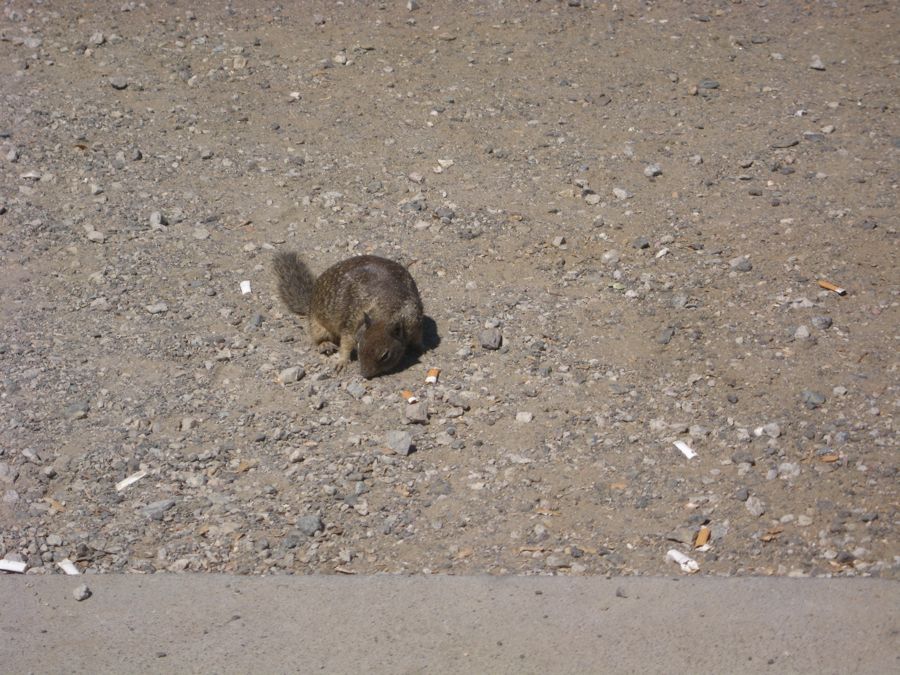 We stopped at a "Rest Stop" and the little guys were all over the place
Did You Know? - Squirrels belong to a large family of small or medium-sized rodents called the Sciuridae. The family includes tree squirrels, ground squirrels, chipmunks, marmots (including woodchucks), flying squirrels, and prairie dogs. Squirrels are indigenous to the Americas, Eurasia, and Africa and have been introduced to Australia. Squirrels are first attested in the Eocene, about forty million years ago, and are most closely related to the mountain beaver and to the dormice among living species.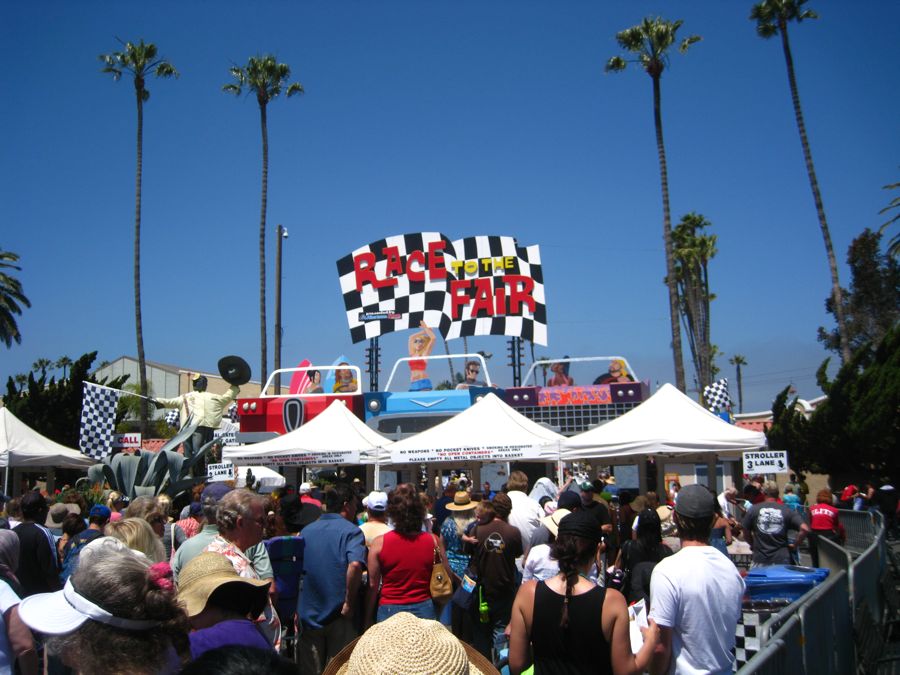 Excellent music
The Theme Was All Over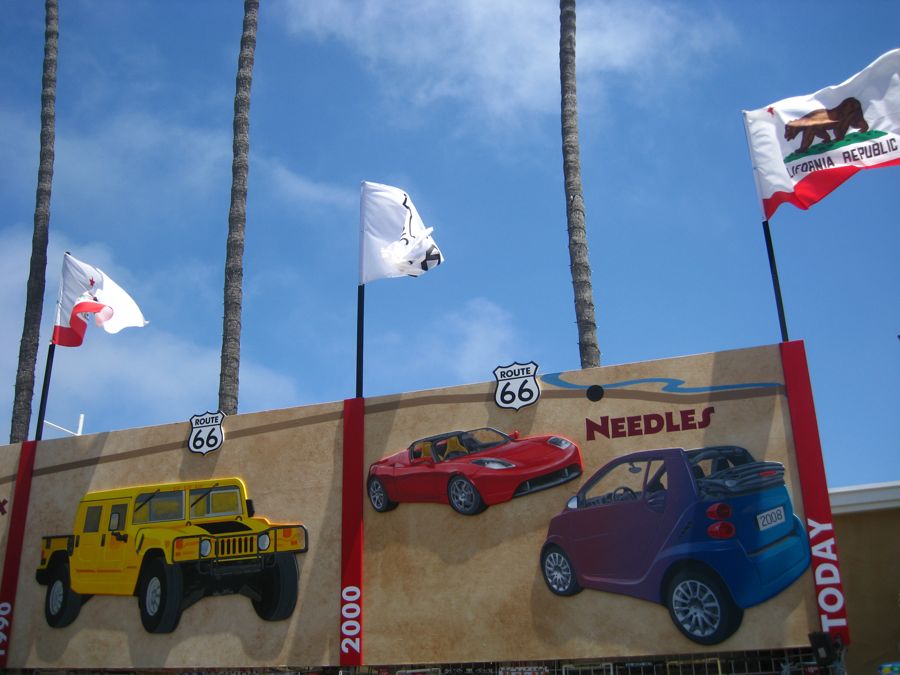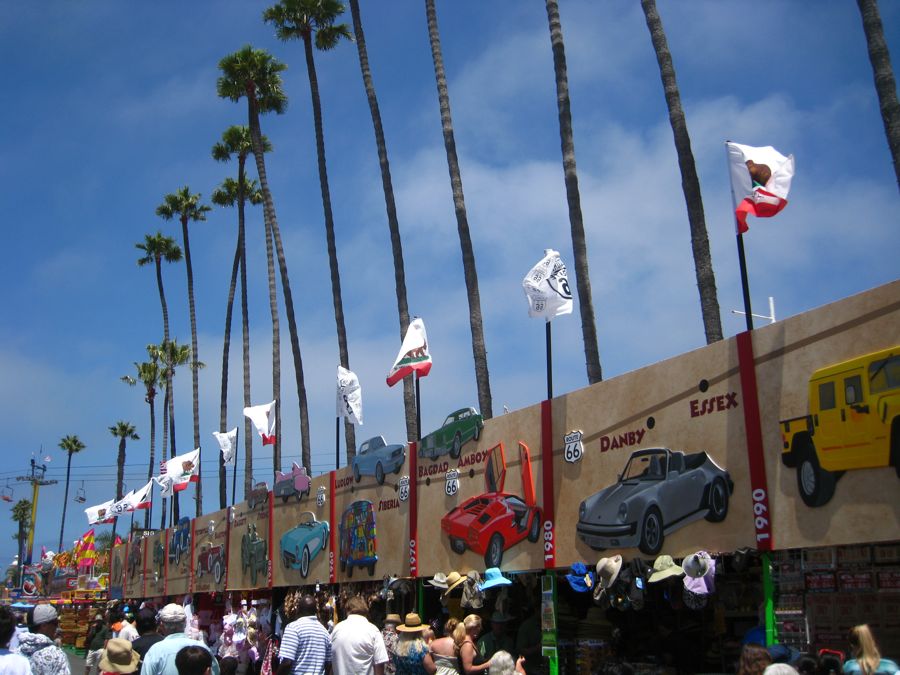 Ten Pound Buns For Brunch
Did You Know? - Ten Pound Buns?, a leading provider of quality foods served at County fairs and specialty events in and around California. Based in Murrieta, CA, the Ten Pound Buns? food concession business sells products at County fairs in San Diego, Orange, Ventura, Antelope Valley, and Los Angeles.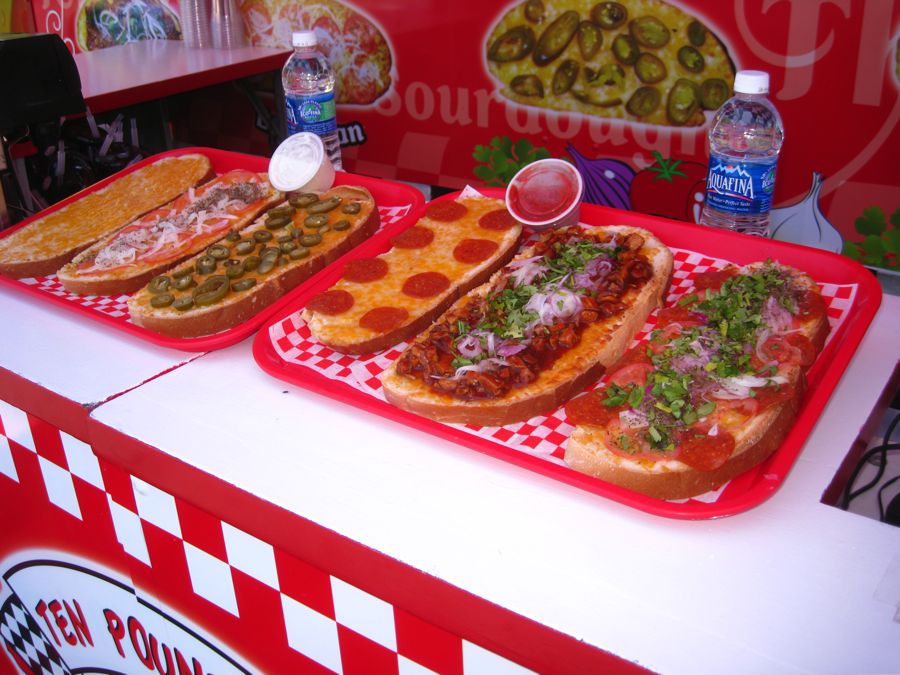 Ten Pound Buns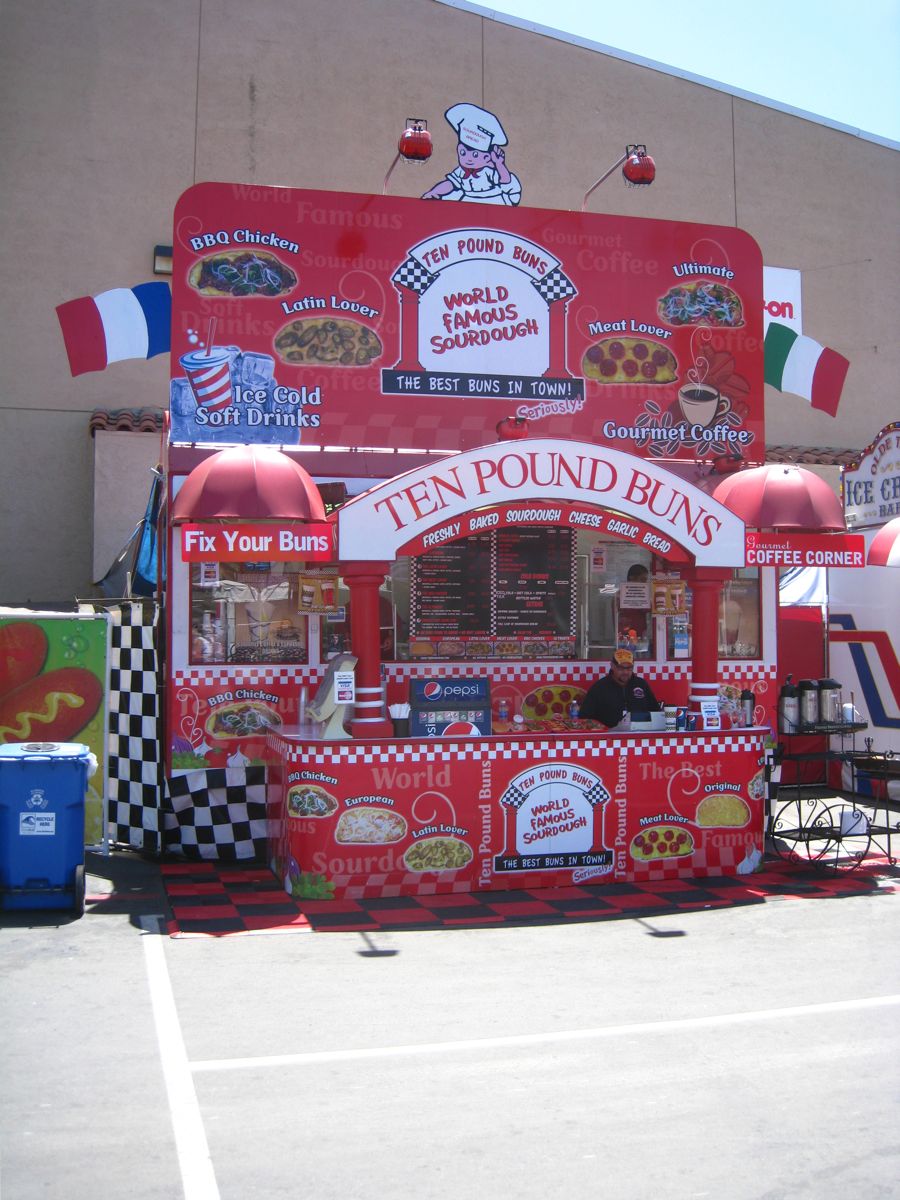 Quite distinctive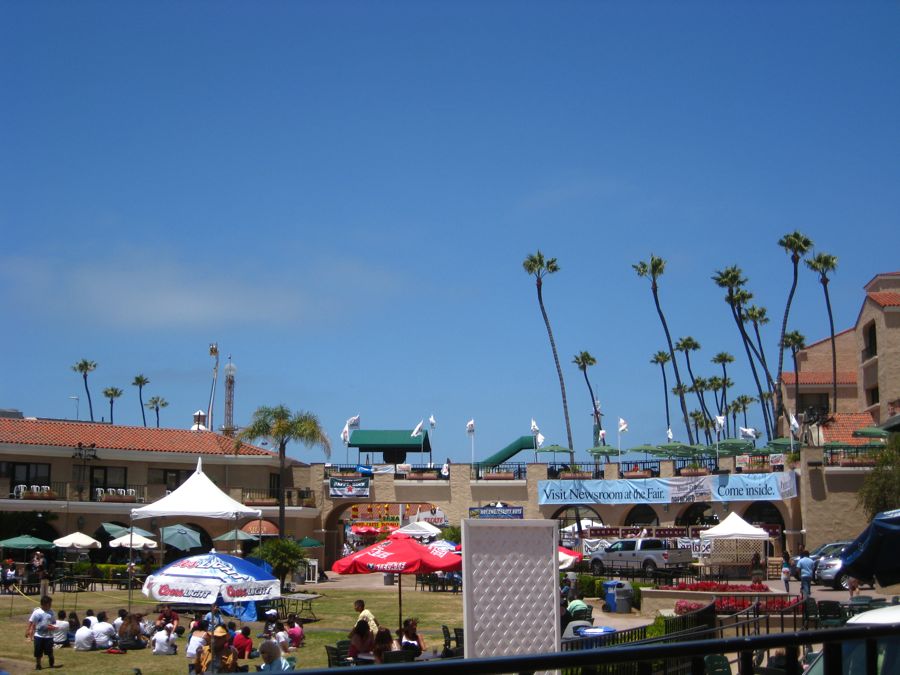 We took the buns and a pita sandwich to the paddock so we could get a glass of wine
Time To Shop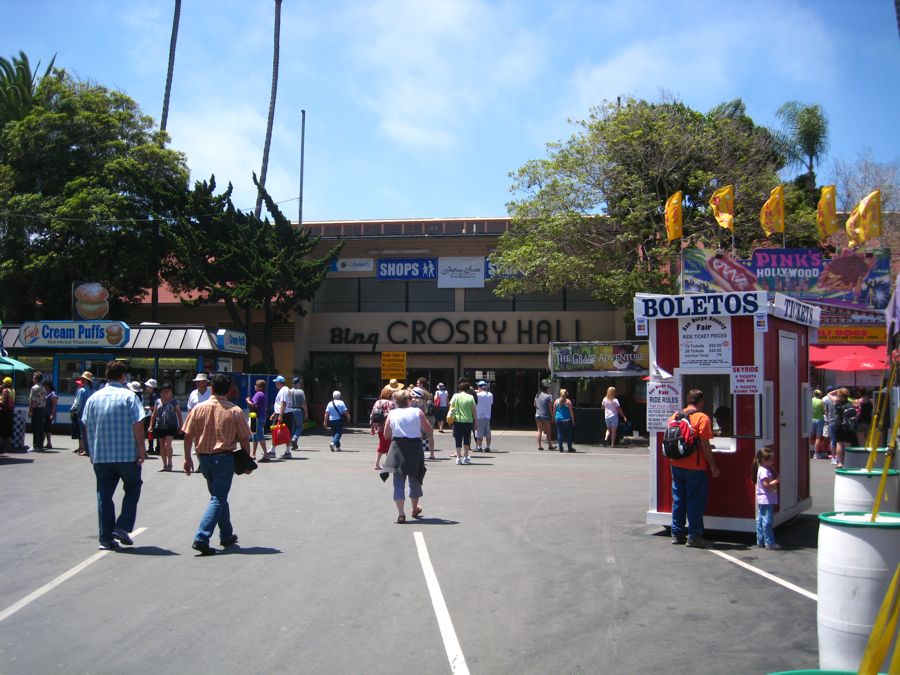 Yes.... Named after Bing Crosby
Did You Know? - Harry Lillis "Bing" Crosby (May 3, 1903 ? October 14, 1977) was an American singer and actor. Crosby's trademark bass-baritone voice made him one of the best-selling recording artists of the 20th century, with over half a billion records in circulation.
A multimedia star, from 1934 to 1954 Bing Crosby was a leader in record sales, radio ratings and motion picture grosses. Crosby's early career coincided with technical recording innovations; this allowed him to develop a laid-back, intimate singing style that influenced many of the popular male singers who followed him, including Perry Como, Frank Sinatra, and Dean Martin.
Yank magazine recognized Crosby as the person who had done the most for American G.I. morale during World War II and, during his peak years, around 1948, polls declared him the "most admired man alive," ahead of Jackie Robinson and Pope Pius XII. Also in 1948, the Music Digest estimated that Crosby recordings filled more than half of the 80,000 weekly hours allocated to recorded radio music.
In 1910, six-year-old Harry Crosby was forever renamed. The Sunday edition of the Spokesman-Review published a feature called "The Bingville Bugle". Written by humorist Newton Newkirk, The Bingville Bugle was a parody of a hillbilly newsletter filled with gossipy tidbits, minstrel quips, creative spelling, and mock ads. A neighbor, 15-year-old Valentine Hobart, shared Crosby's enthusiasm for "The Bugle" and noting Crosby's laugh, took a liking to him and called him "Bingo from Bingville". Eventually the last vowel was dropped and the nickname stuck.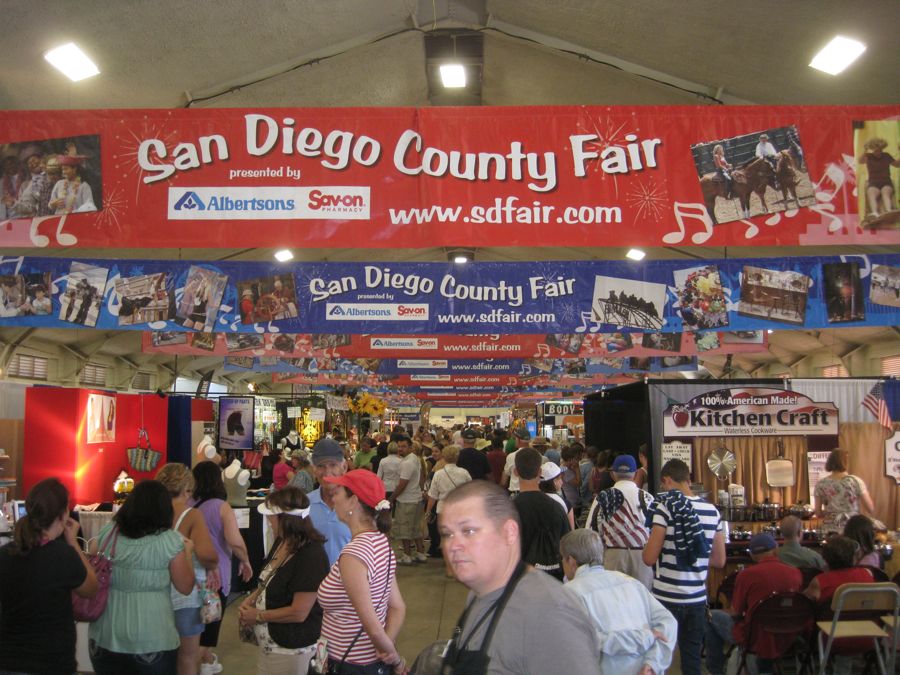 A usy busy place...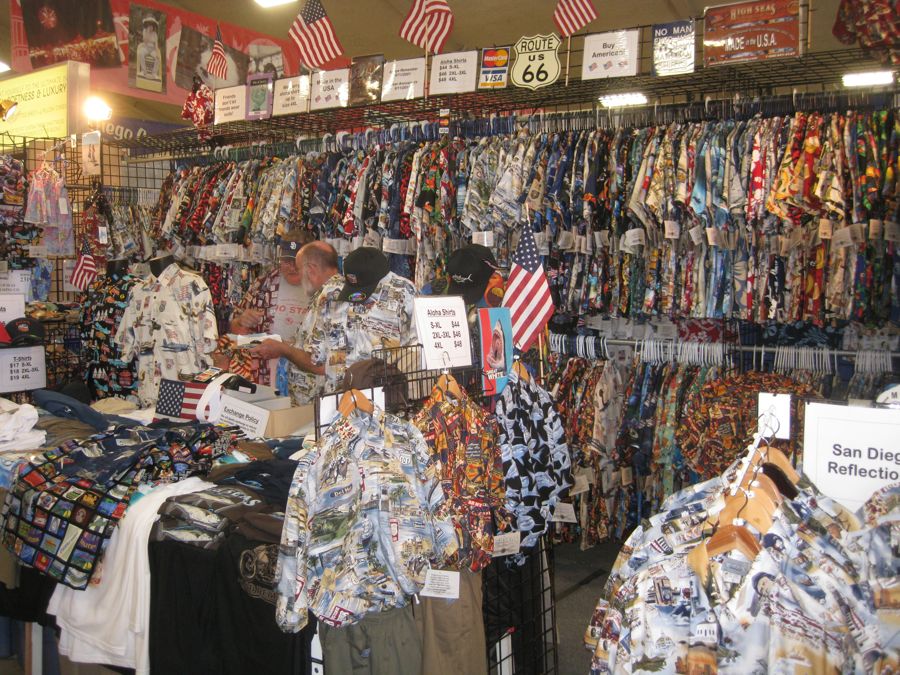 High Seas Trading Company/// Paul's source of retirement shirts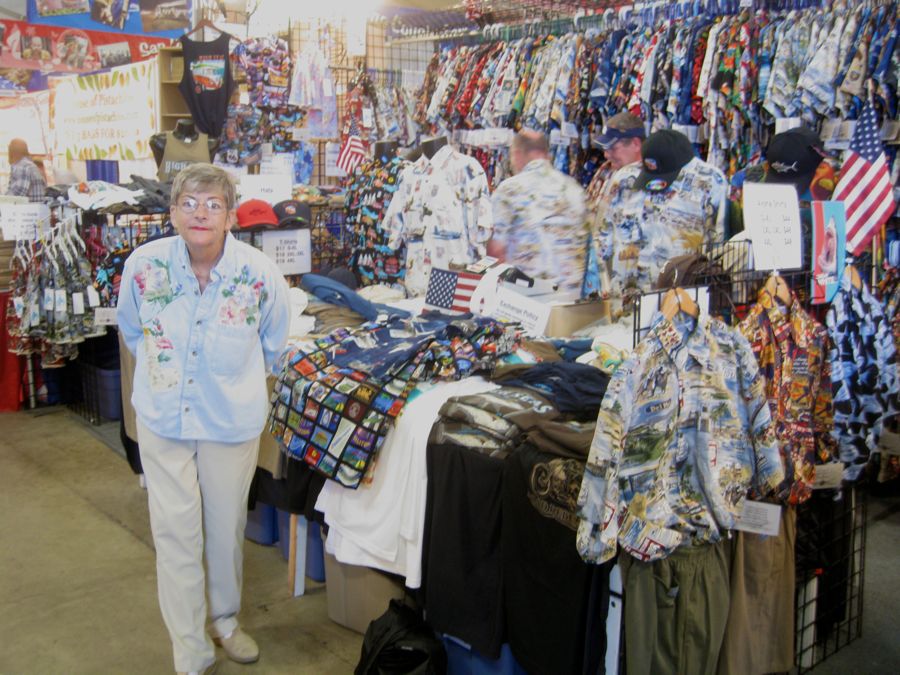 Sue approves Paul's selections
Shopping Is Done... Time For The Ferris Wheel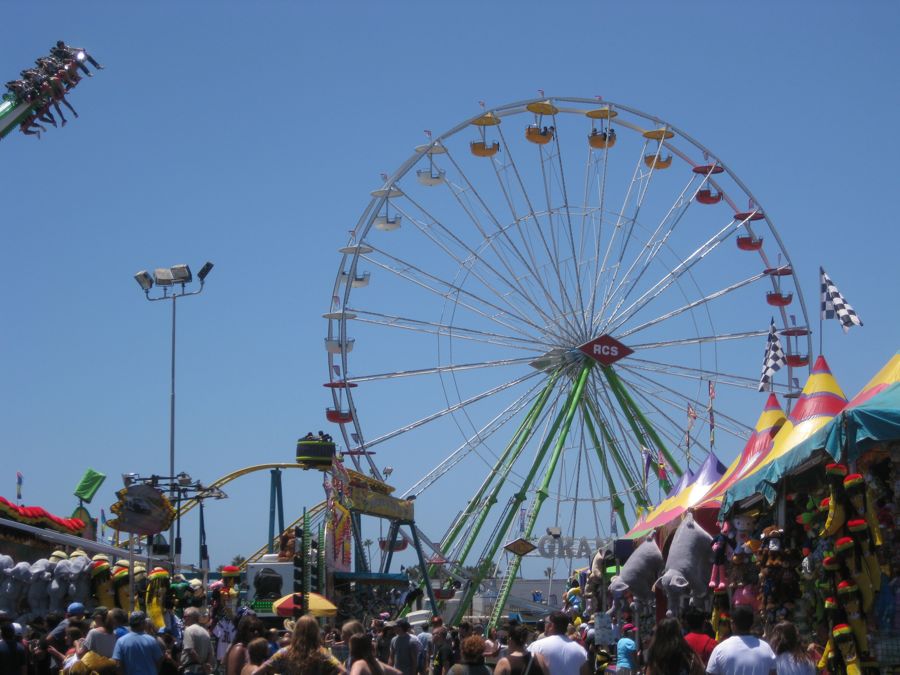 1,790 feet tall... Sort of...
Did You Know? - A Ferris wheel (also known as an observation wheel or big wheel) is a nonbuilding structure consisting of a rotating upright wheel with passenger cars (sometimes referred to as gondolas or capsules) attached to the rim in such a way that as the wheel turns, the cars are kept upright, usually by gravity.
Some of the largest and most modern Ferris wheels have cars mounted on the outside of the rim, and electric motors to independently rotate each car to keep it upright. These wheels are sometimes referred to as observation wheels, and their cars referred to as capsules, however these alternative names are also sometimes used for wheels with conventional gravity-oriented cars.
The original Ferris Wheel was designed and constructed by George Washington Gale Ferris, Jr. as a landmark for the 1893 World's Columbian Exposition in Chicago. The term Ferris wheel later came to be used generically for all such structures.

Paul needed an oxygen bottle to handle the heigth... and a parachute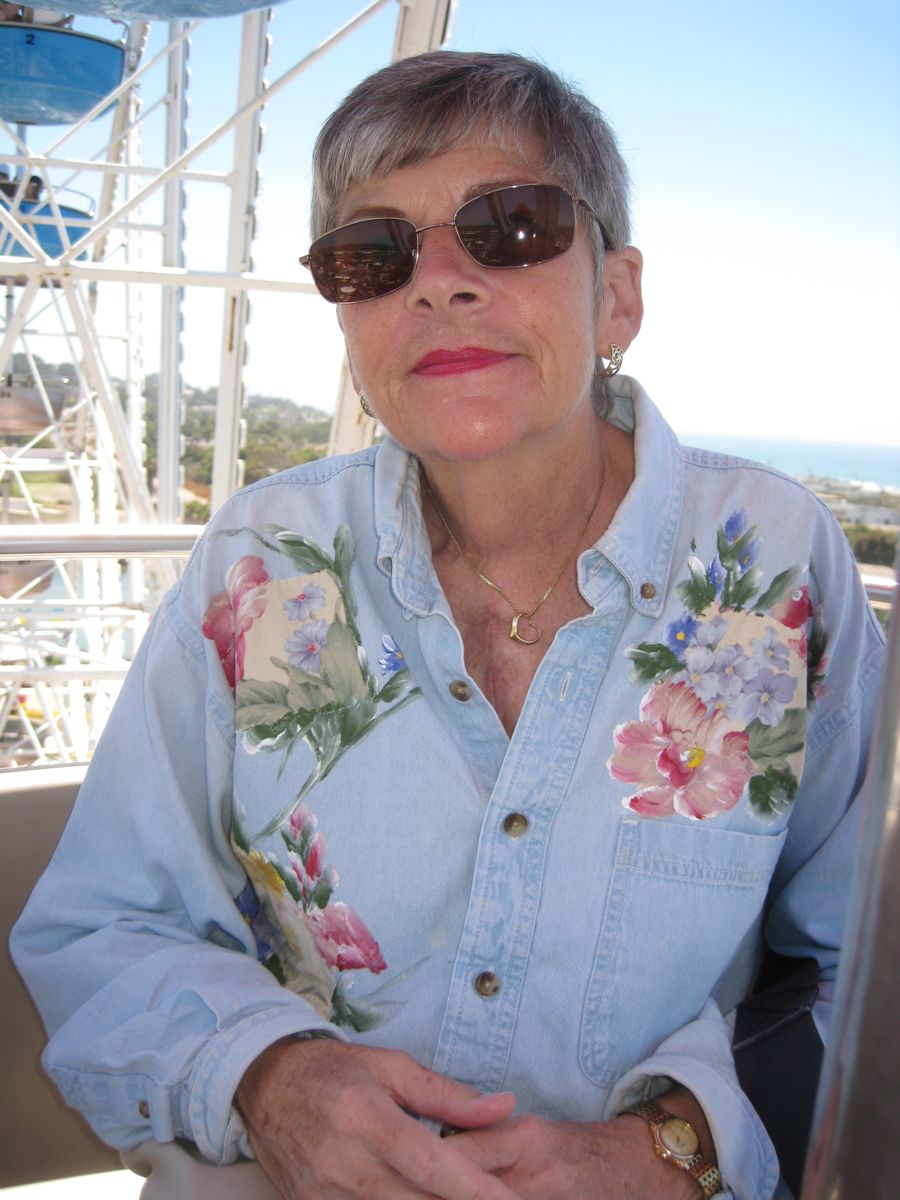 So relaxed...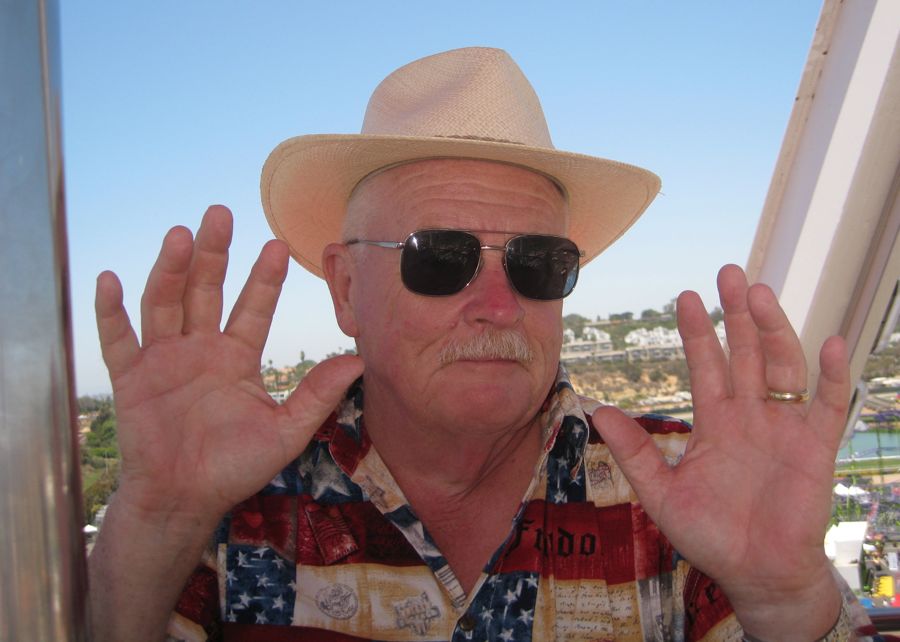 So scared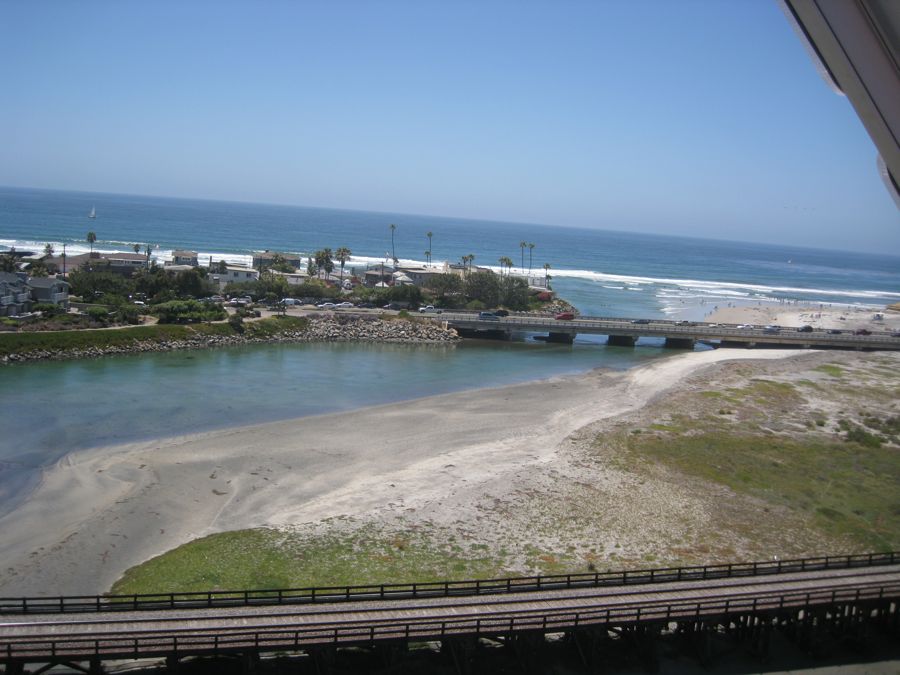 PCH in the distance and the railroad right next door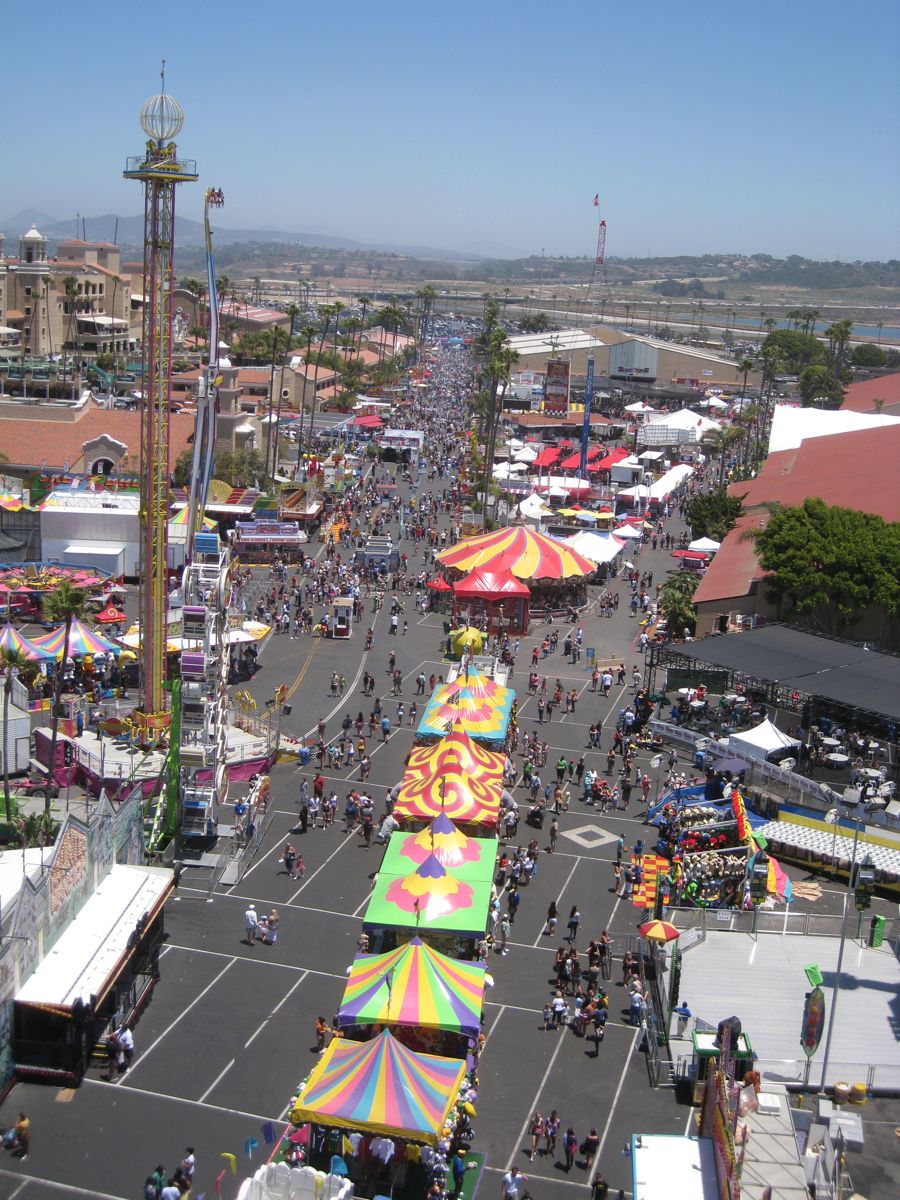 The people look like ants from this heigth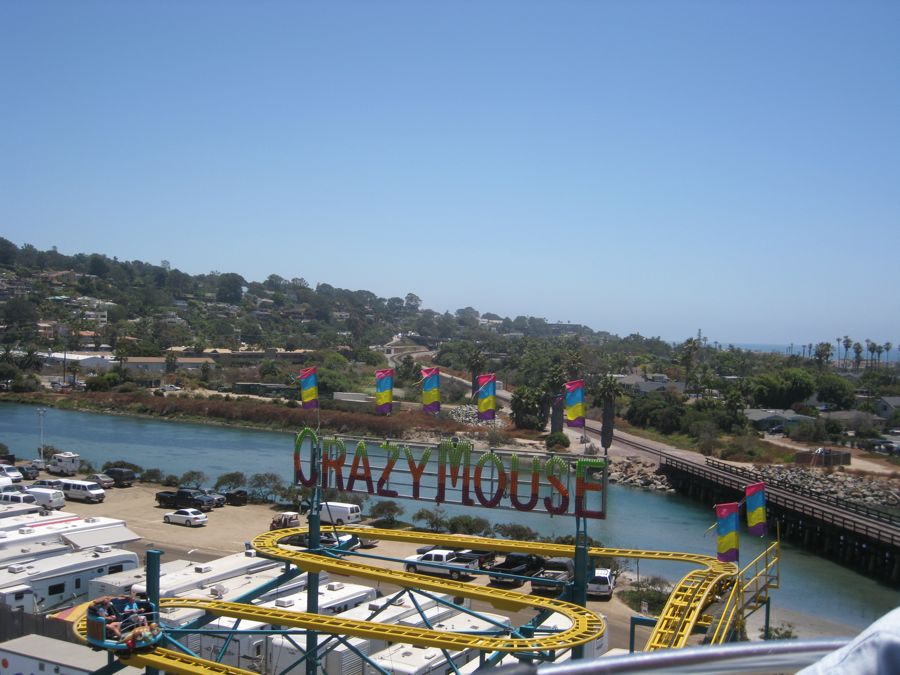 Crazy mouse is right

Two od the exhibit halls... Bing Crosby is in the background
Did You Know? - Del Mar Racetrack is an American Thoroughbred horse racing track at the Del Mar Fairgrounds in the seaside city of Del Mar, California, 20 miles north of San Diego. Operated by the Del Mar Thoroughbred Club, it is known for the slogan: "Where The Surf Meets The Turf." It was built by a partnership including Bing Crosby, the actor Pat O'Brien, Jimmy Durante, Charles S. Howard and Oliver Hardy.
When Del Mar opened in 1937, Bing Crosby was at the gate to personally greet the fans. On August 12, 1938, the Del Mar Thoroughbred Club hosted a $25,000 winner-take-all match race between Charles S. Howard's Seabiscuit and the Binglin Stable's colt, Ligaroti. In an era when horse racing ranked second in popularity with Americans to Major League Baseball, the match race was much written and talked about and was the first nationwide broadcast of a Thoroughbred race by NBC radio. In the race, Seabiscuit was ridden by jockey George Woolf and Ligaroti by Noel Richardson. In front of a record crowd that helped make the fledgling Del Mar race track a success, Seabiscuit won an exciting battle by a nose.
We Enjoyed The Wood Working Exhibits... Some Highlights...
Did You Know? - Along with stone, mud, and animal parts, wood was one of the first materials worked by early humans. Microwear analysis of the Mousterian stone tools used by the Neanderthals show that many were used to work wood. The development of civilization was closely tied to the development of increasingly greater degrees of skill in working these materials. ~ Wikipedia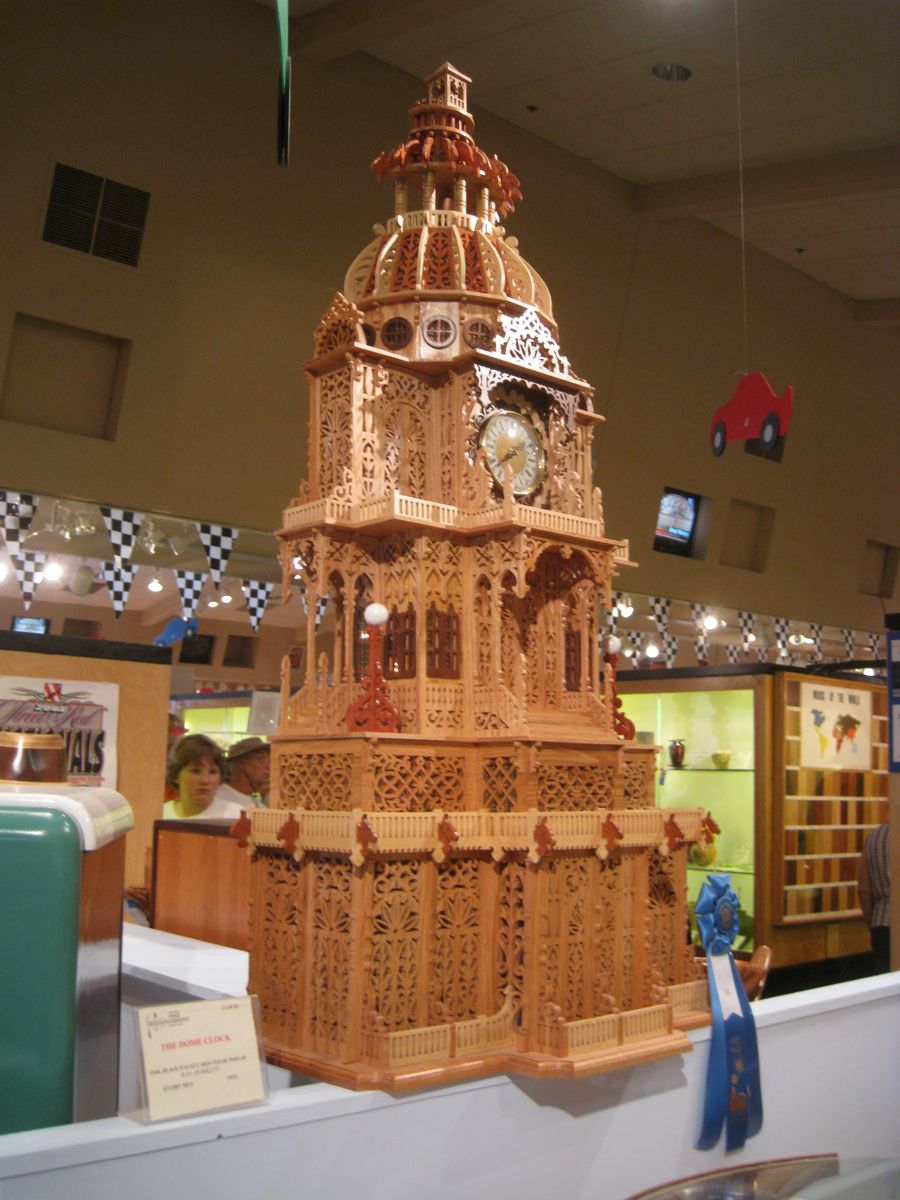 Hand carved and a first place winnder

Del's car ten years earlier
Did You Know? - As a variant of body-on-frame construction, woodies originated from the early (pre mid-1930s) practice of manufacturing the passenger compartment portion of a vehicle in hardwood. The woodie was popular in the United States and were produced as variants of sedans and convertibles as well as station wagons, from basic to luxury.
Woodies were produced in the greatest numbers before the end of the 1950s, before safety regulations would effectively have made them obsolete.
In 1950, Plymouth discontinued their woodie station wagon. Buick manufactured its last woodie in 1953. By 1955, only Ford and Mercury offered a woodie, evoking real wood with other materials including steel, plastics and DiNoc (a vinyl product). Ford offered its wood models as the Country Squire trim level in numerous model ranges from the 1940s to the 1990s. ~ Wikipedia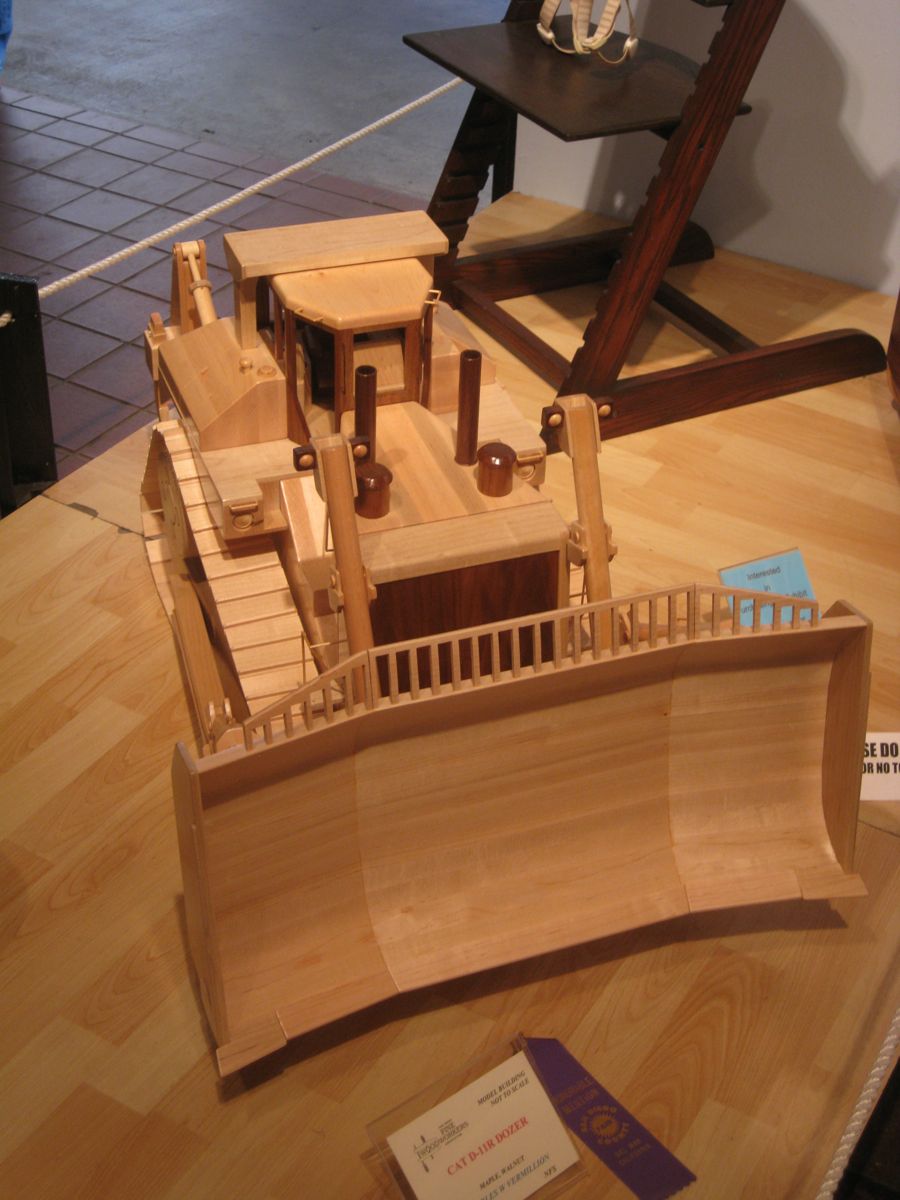 There are some talented people in this world

Ouch... Getting a splinter from this wooden design might be painful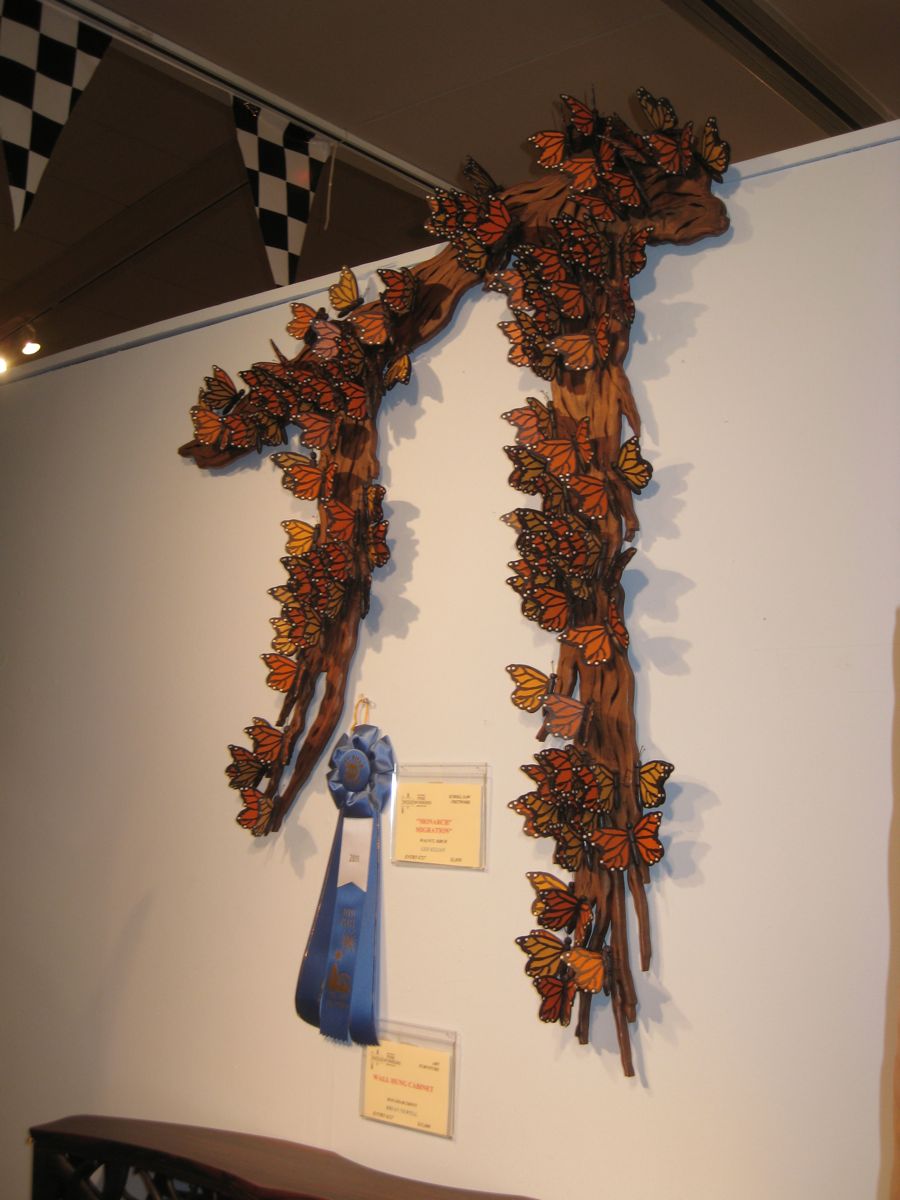 Yes... hand carved butterflies

Harry Potter... Where are you?

CArved from an avacado tree!

Amazing inlay
Did You Know? -Inlay is a decorative technique of inserting pieces of contrasting, often coloured materials into depressions in a base object to form patterns or pictures that normally are flush with the matrix. In a wood matrix, inlays commonly use wood veneers, but other materials like shells, mother-of-pearl, horn or ivory may also be used. Pietre dure, or coloured stones inlaid in white or black marbles, and inlays of precious metals in a base metal matrix are other forms of inlay. Master craftsmen who make custom knives continue a tradition of ancient techniques of inlaying precious metals; additionally, many new techniques which use contemporary tools have also been developed and utilized as well by artisans.
>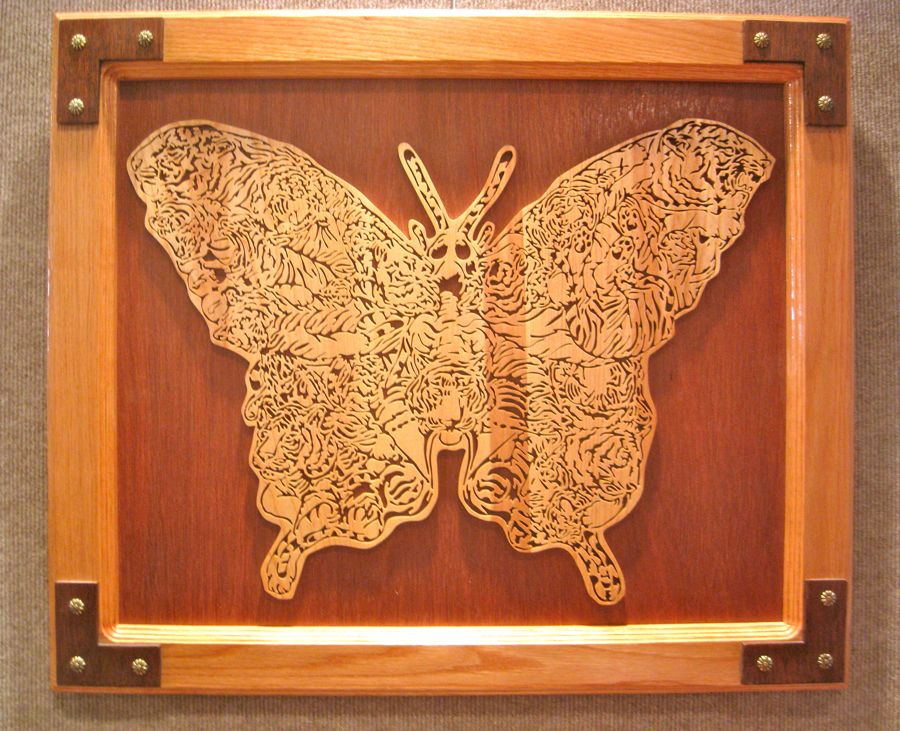 That is truly a carving

The woodworkers keep busy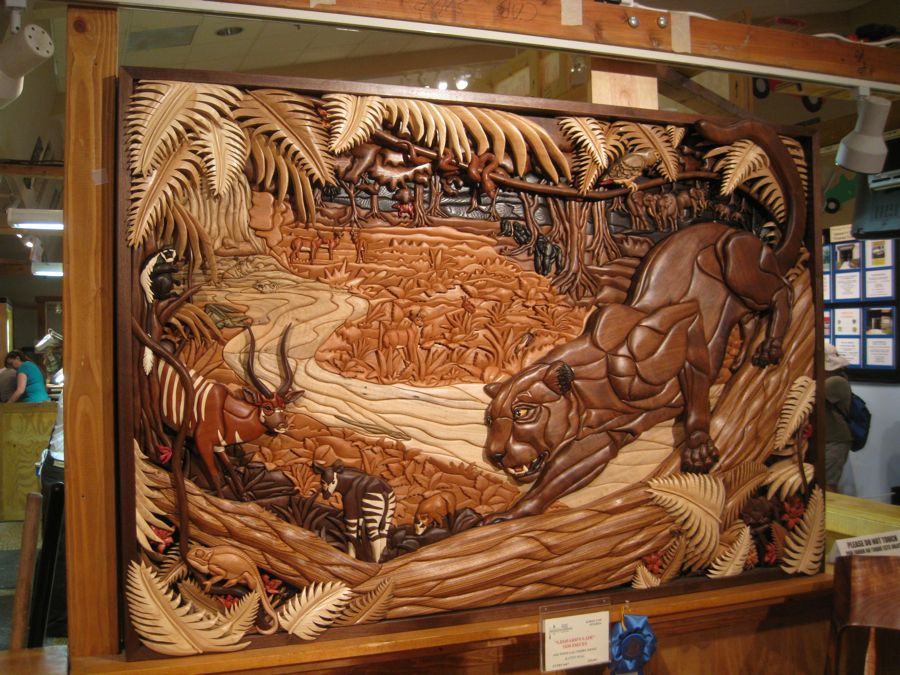 First place award this year
In The Same HAll Are The Rocks & Minerals

Yes... All rocks and minerals.. See the menu below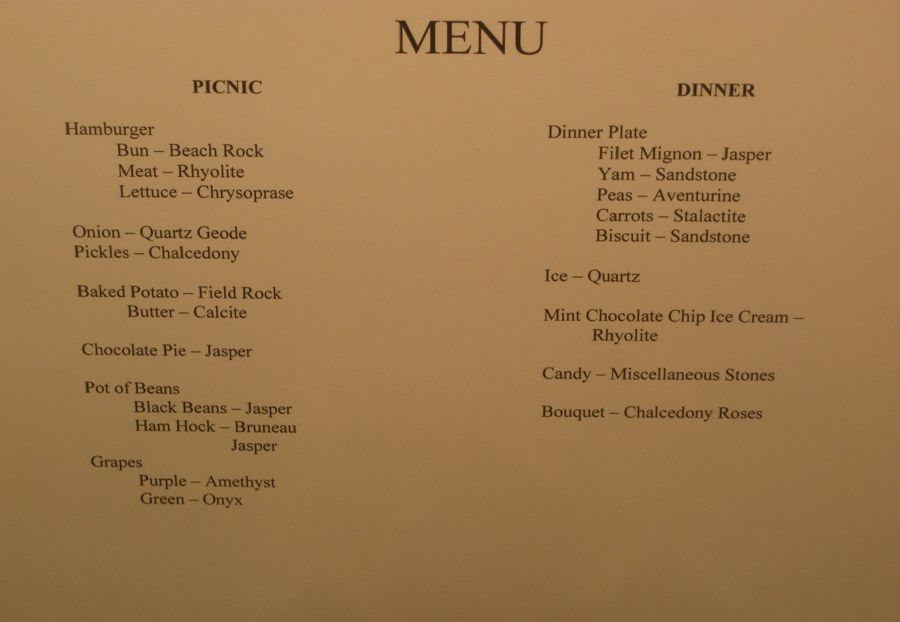 Roman glass was quite common
Did You Know? - Roman glass objects have been recovered across the Roman Empire in domestic, industrial and funerary contexts. Glass was used primarily for the production of vessels, although mosaic tiles and window glass were also produced. Roman glass production developed from Hellenistic technical traditions, initially concentrating on the production of intensely coloured cast glass vessels. However, during the 1st century AD the industry underwent rapid technical growth that saw the introduction of glass blowing and the dominance of colourless or 'aqua' glasses. Production of raw glass was undertaken in geographically separate locations to the working of glass into finished vessels, and by the end of the 1st century AD large scale manufacturing resulted in the establishment of glass as a commonly available material in the Roman world, and one which also had technically very difficult specialized types of luxury glass, which must have been very expensive.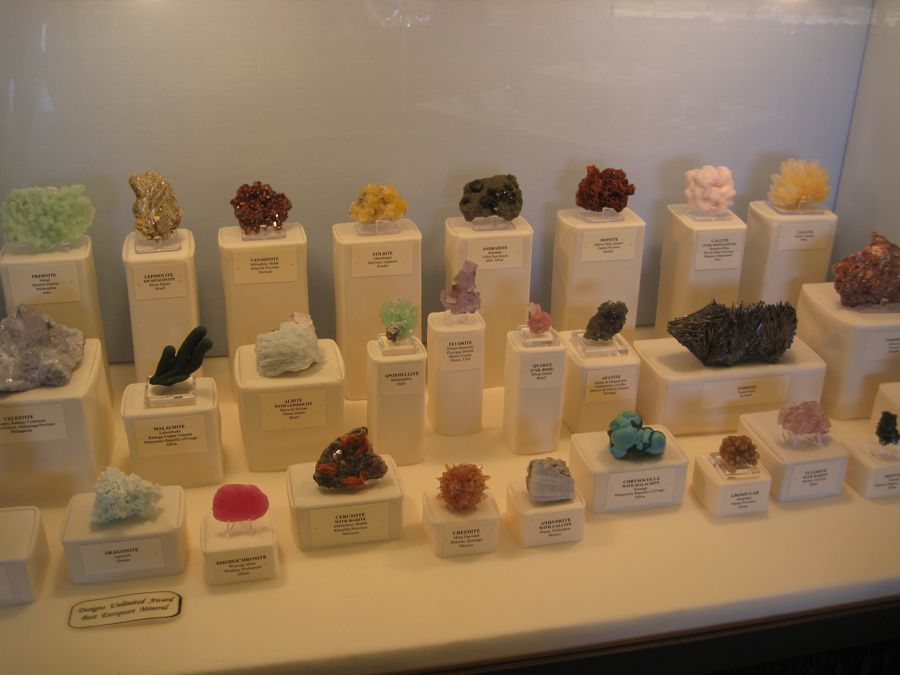 Collectables Are Always Fascinating

This was a model from the 1950's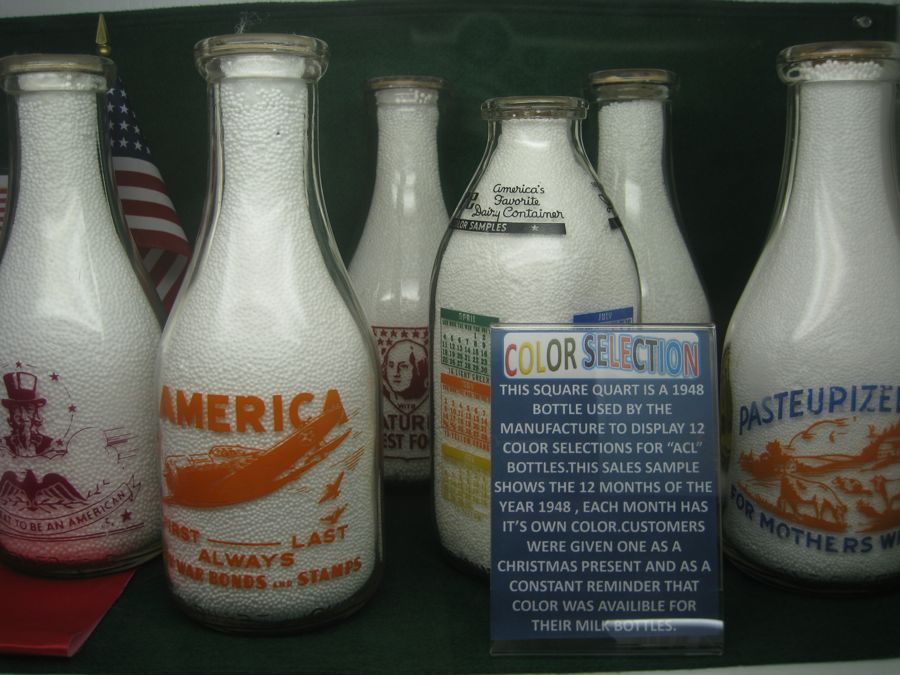 Remember the milk bottles... Not if you are 40 years old or younger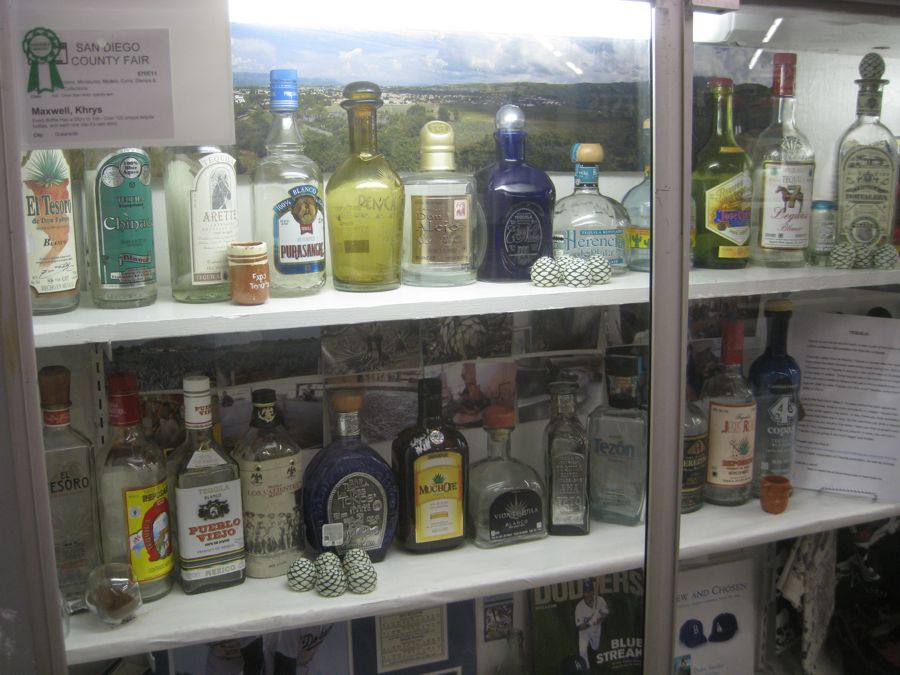 Tequila bottles anyone??

Hats on display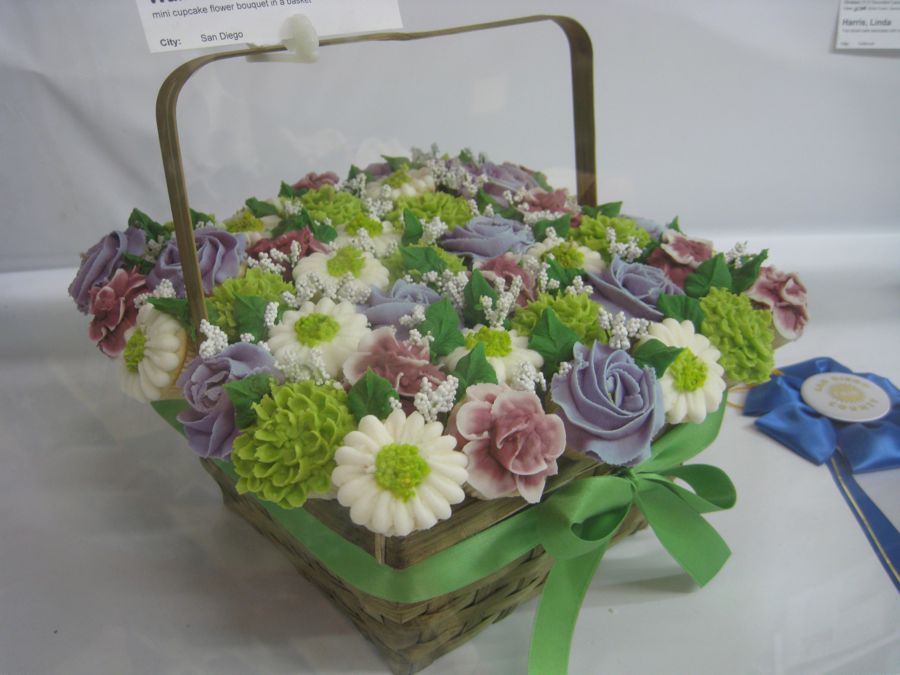 Yes... it is a totally edible cake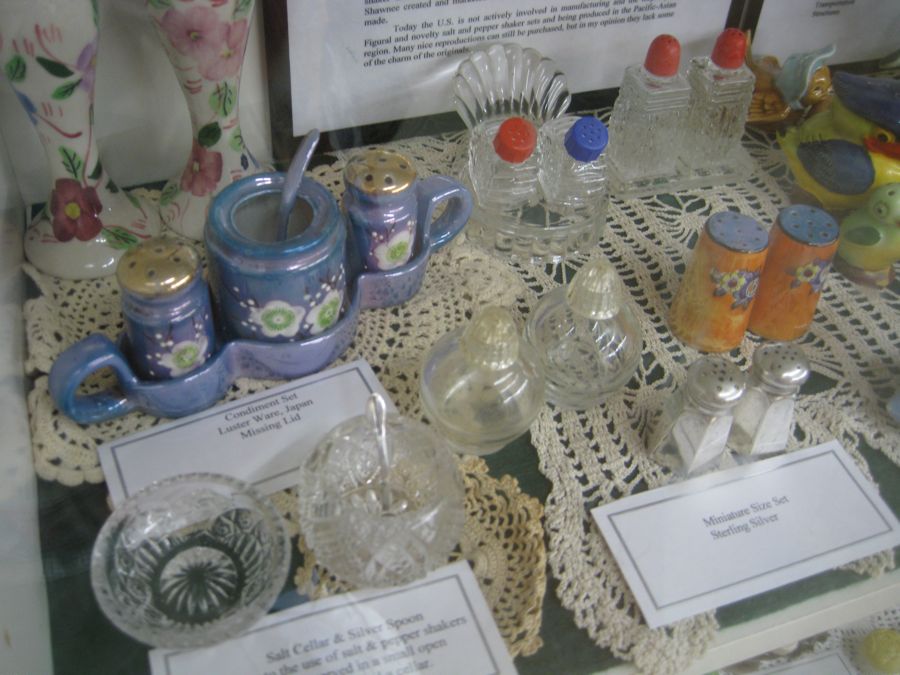 Salt and pepper shakers
Did You Know? - Salt and pepper shakers can be made from a variety of substances, including plastic, glass, metal, and ceramic. Except in the most casual dining establishments, they are usually provided as a matched set, sometimes distinguishable only by the number of holes on the top of the shaker. Designs range from small, plain glass screw-top containers (invented by John Landis Mason, inventor of the Mason jar) to more ornate works of art.
Sometimes the design refers to some pair of related objects, such as a replica of a West Highland White Terrier containing the salt and a Scottish Terrier containing the pepper. Designs may also relate to specific occasions, such as holidays.As a result of this diversity of design, collecting salt and pepper shakers is a hobby.

Starbucks coffee mugs... Eat your heart out Bunnaford
Time To Fly Over The Fair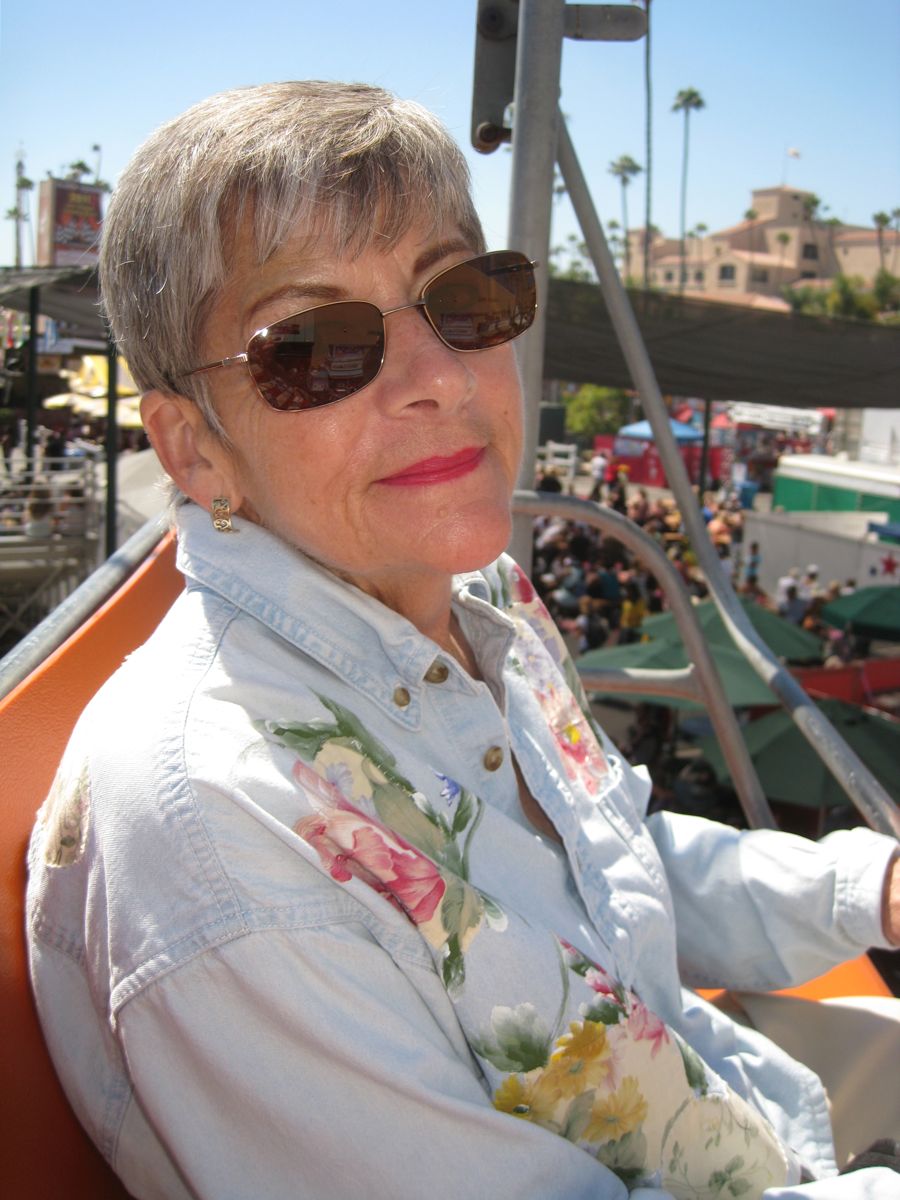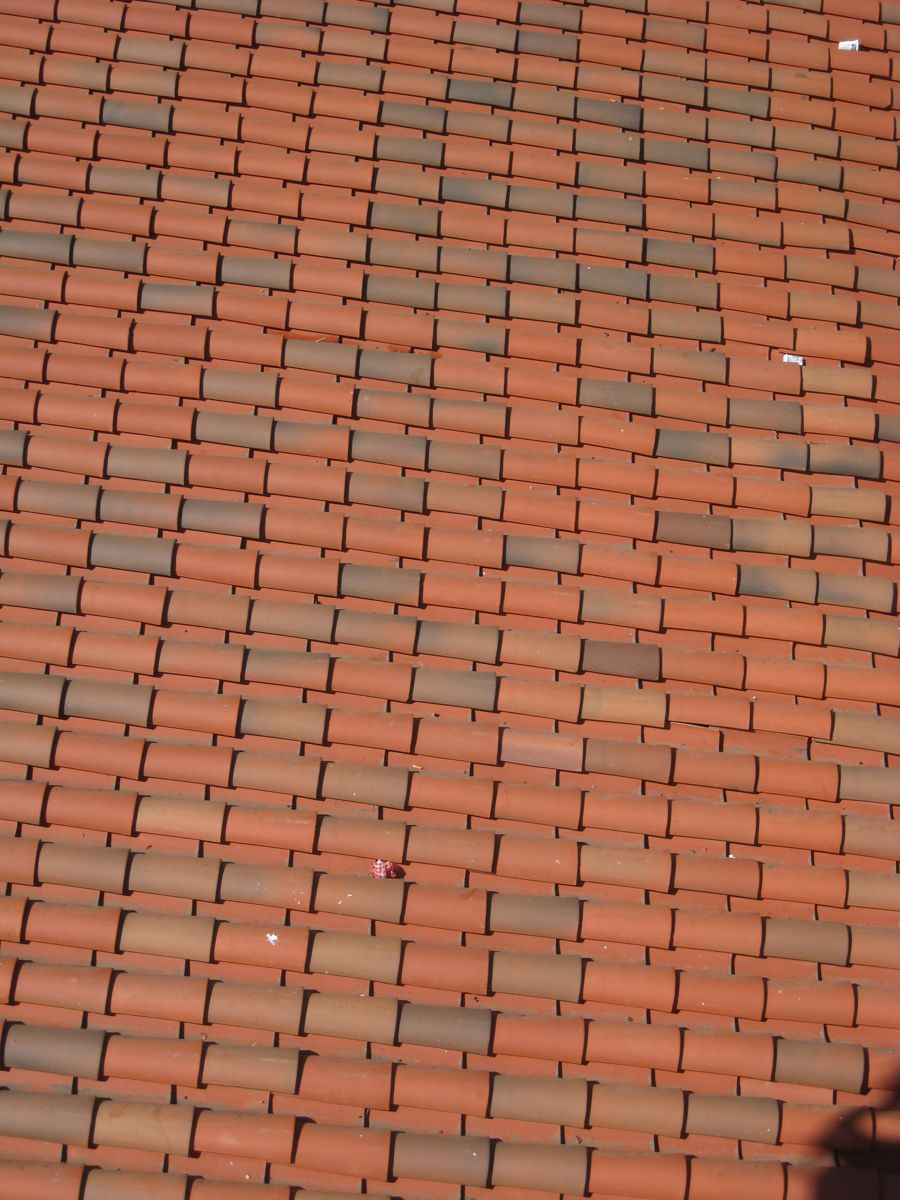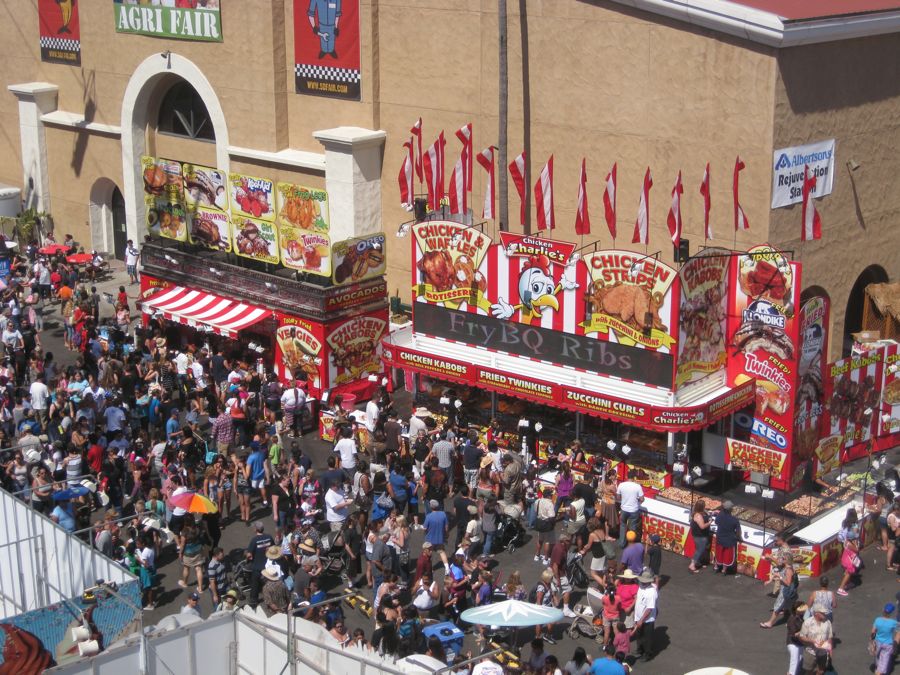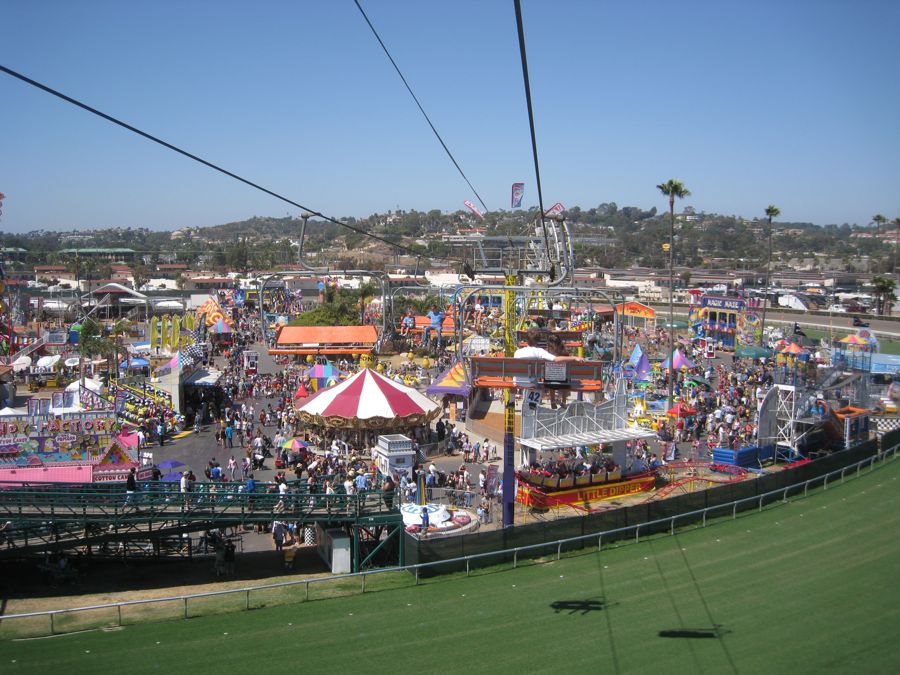 The band plays on...
We Visited The Flowers Before Going Home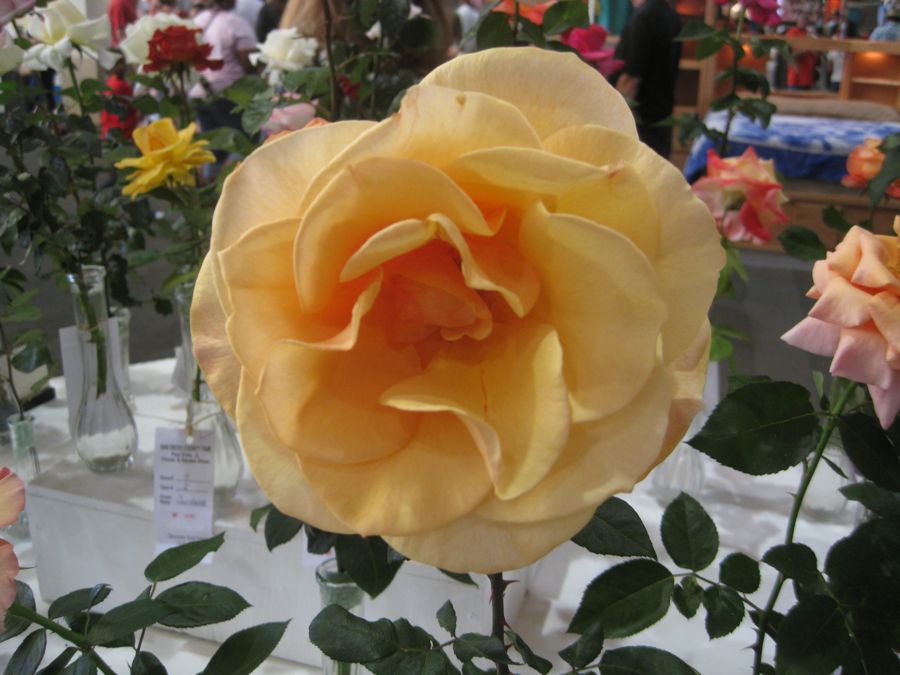 PAul found the prettiest flower in the place...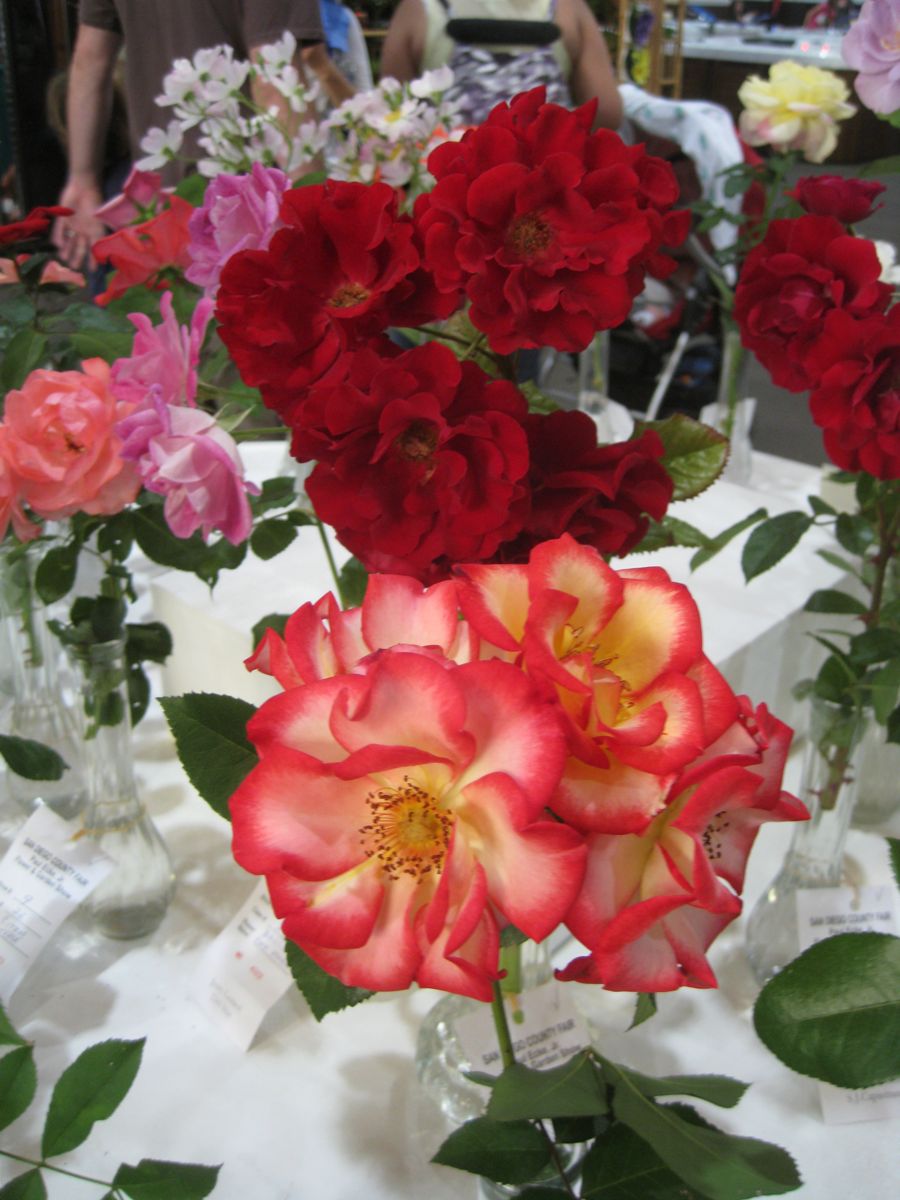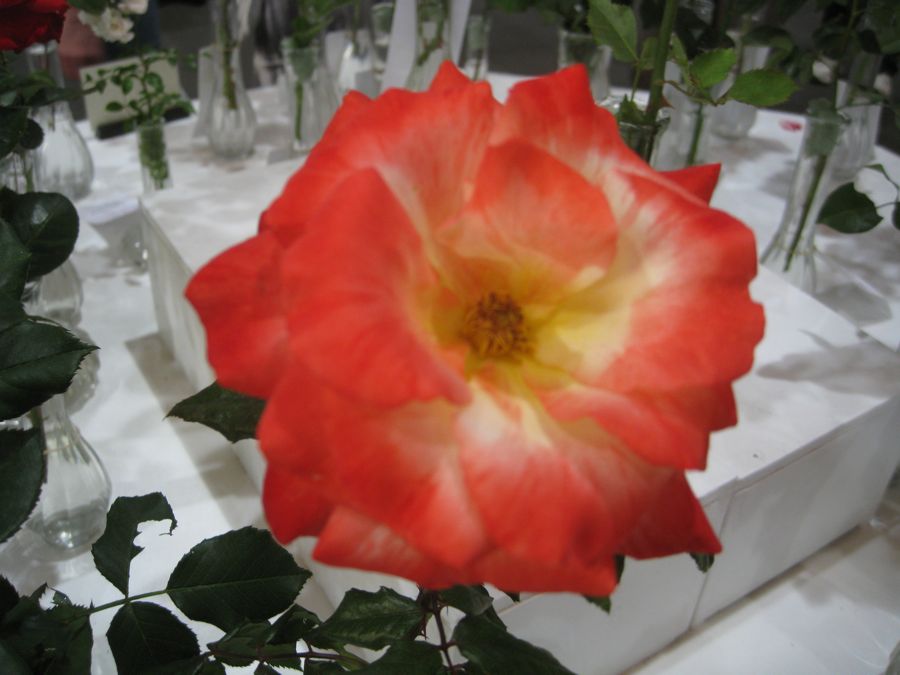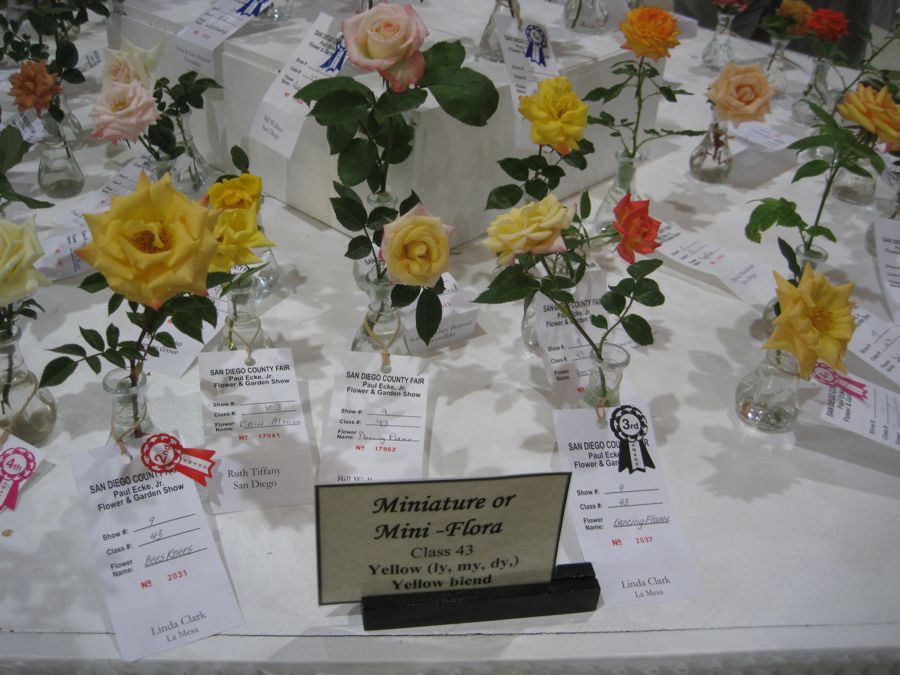 Four dalias in this picture
Did You Know? - Francisco Hern?ndez visited Mexico in 1615 and noticed two spectacular varieties of dahlias, which he mentioned in his account of medicinal plants of New Spain, not published until 1651. The French botanist Nicolas-Joseph Thi?ry de Menonville, sent to Mexico to steal the cochineal insect valued for its scarlet dye, noted the strangely beautiful flowers he had seen in his official report, published in 1787. Seeds sent from the botanical garden of Mexico City to Madrid flowered for the first time in the botanical garden in October 1789, and were named Dahlia coccinea by Antonio Jos? Cavanilles, the head of the Madrid Botanical Garden, in his Icones plantarum, 1791.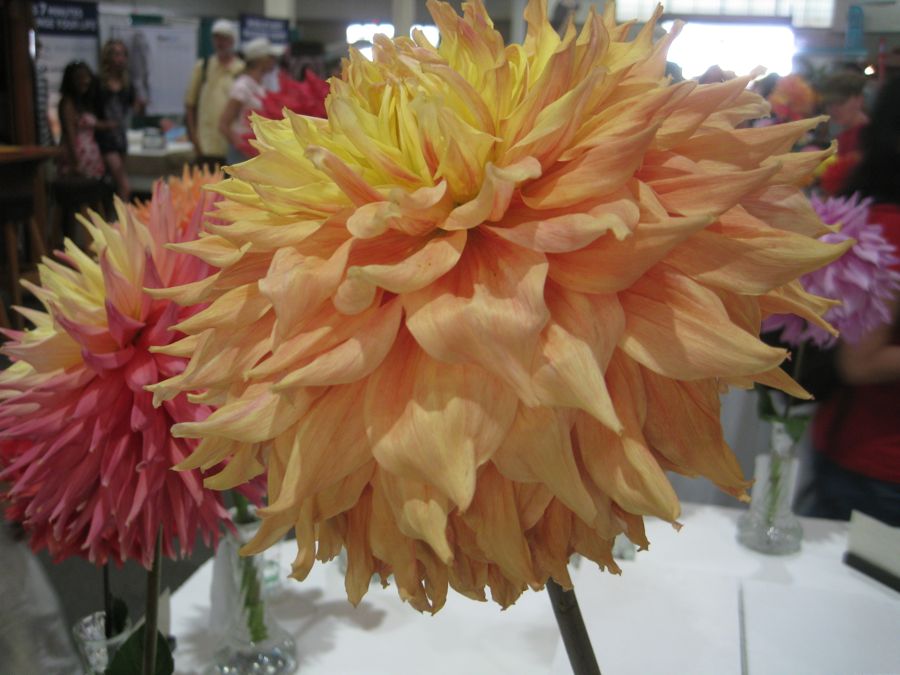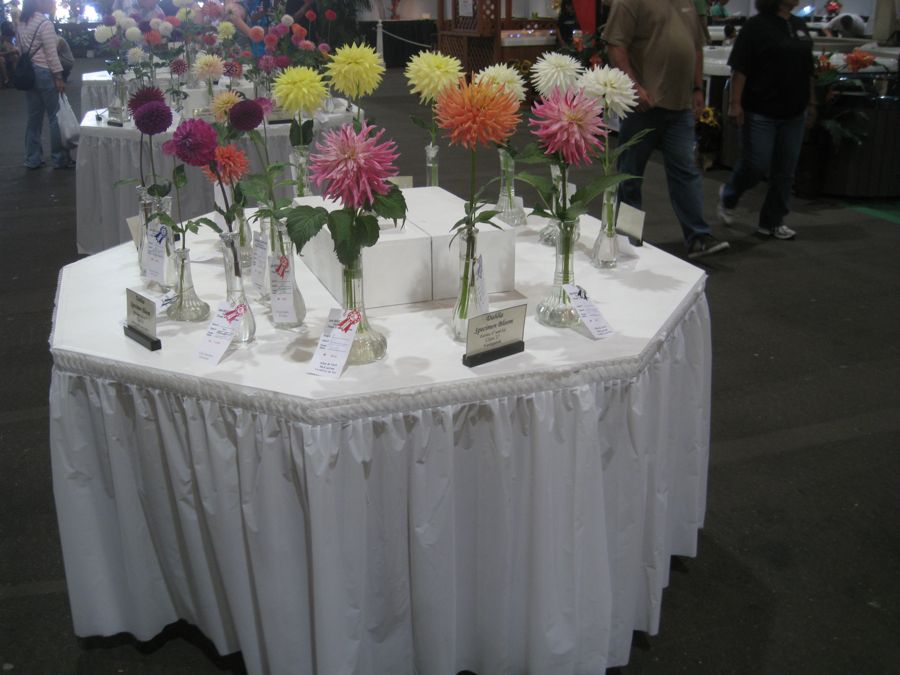 Cars In The Garden... Vicky, How About The Reo???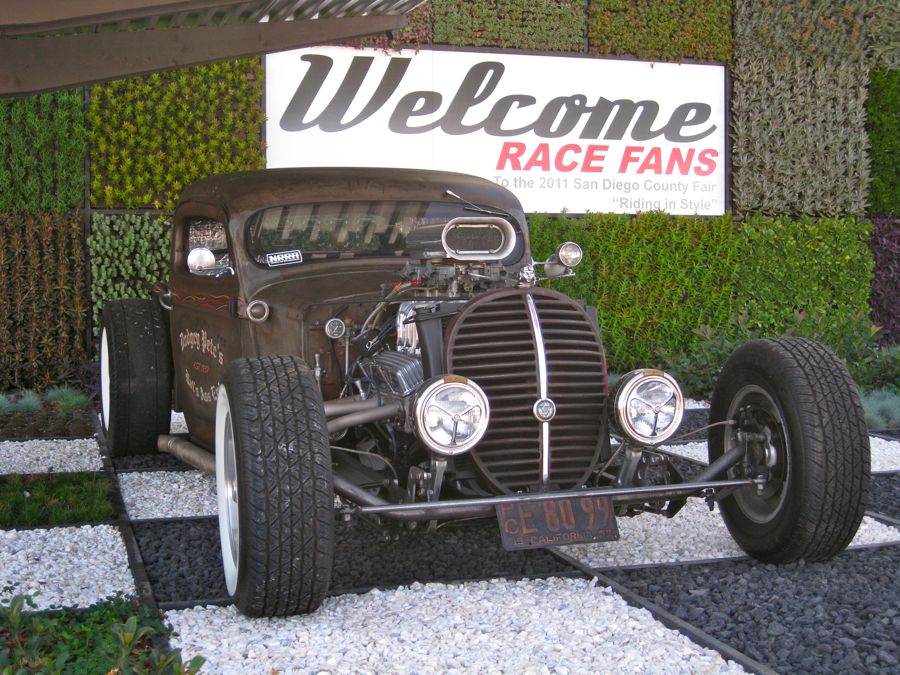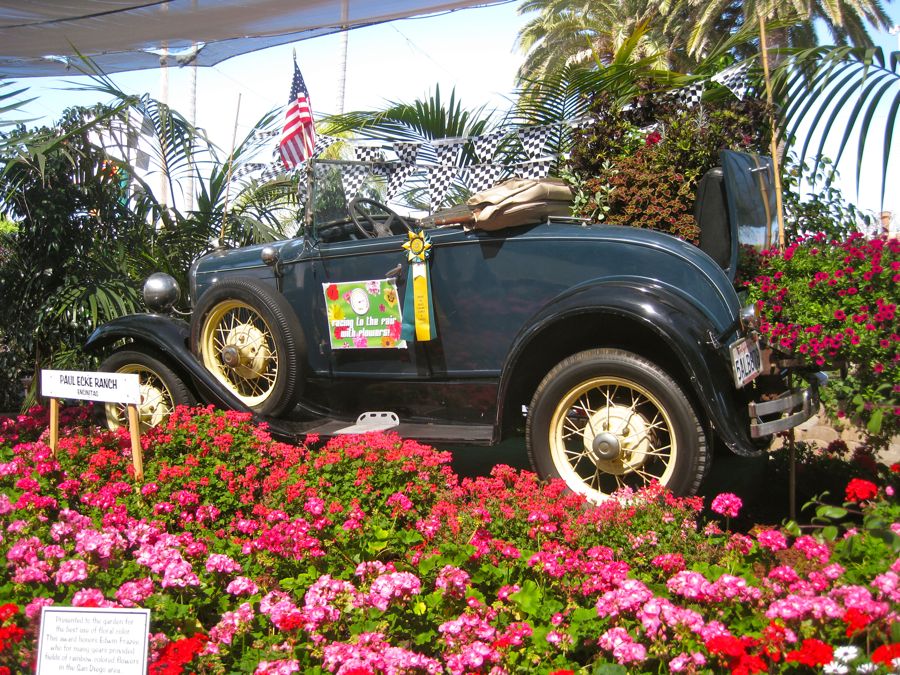 On Our Way Home... Time To Stretch