San Diego Fair Page Two (6/30/2010)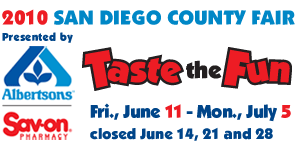 Did you know? - The San Diego County Fair (formerly called the Del Mar Fair) is a county fair held every summer at the Del Mar Fairgrounds in Del Mar, California. The fair is a major draw for San Diego County residents; in recent years, attendance figures have risen above a million annually, reaching a record all-time attendance of 1,274,442 in 2009.
We Made It Over The Fair Via The Cable Device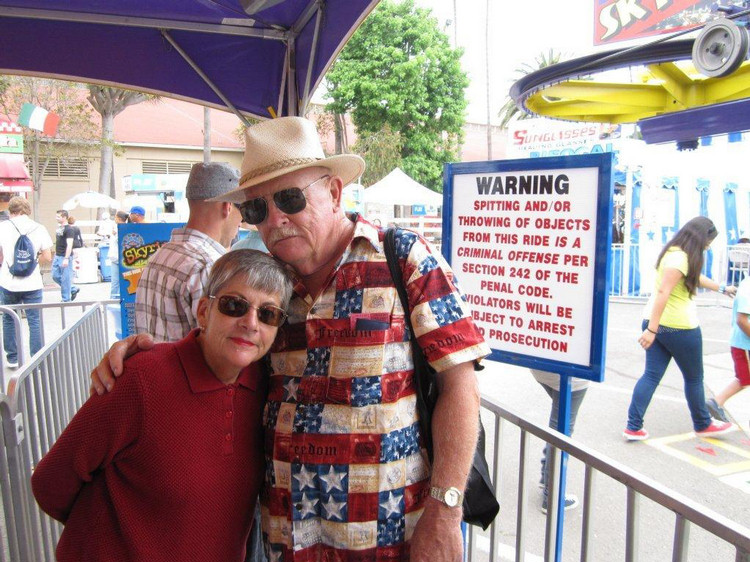 Sue reminded Paul not to spit!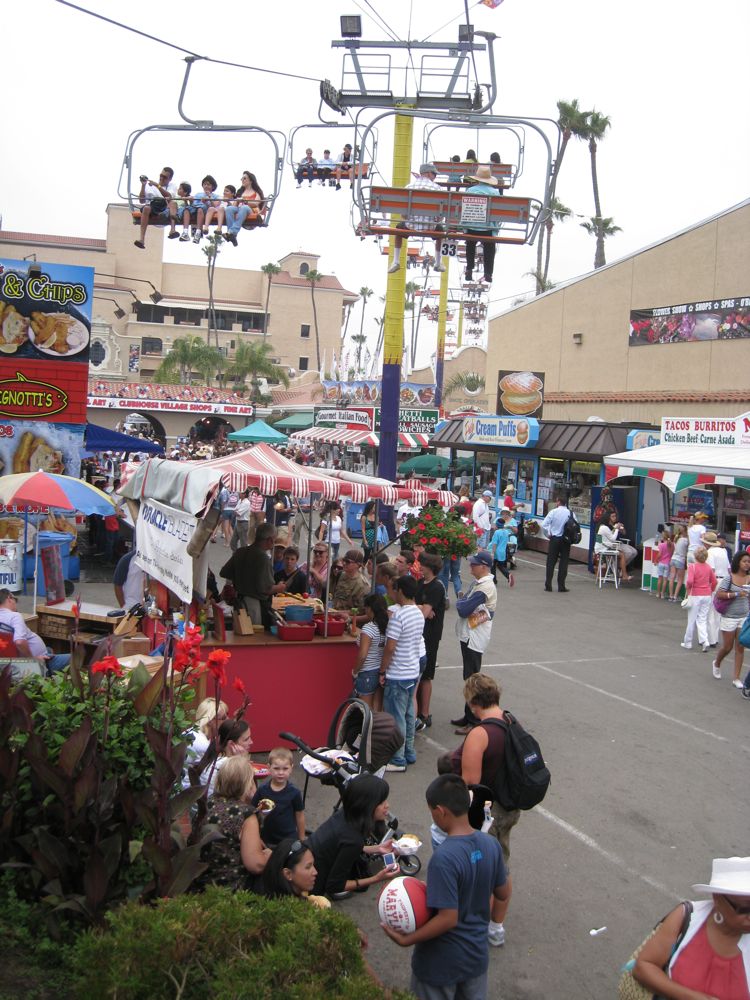 Off we go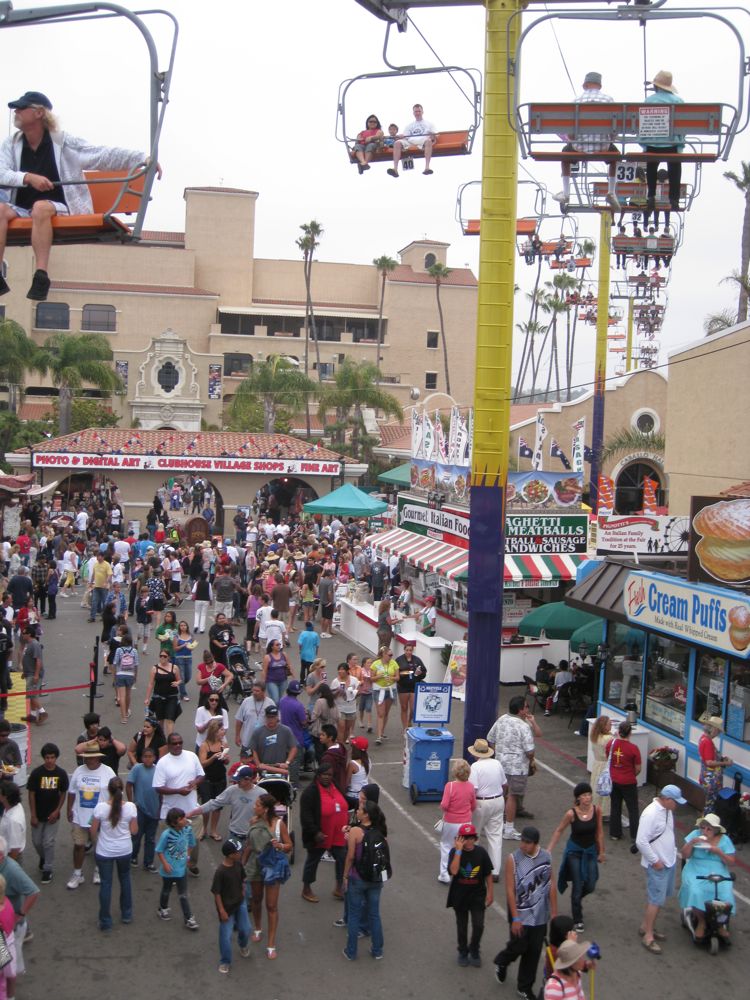 Sue is ecstatic, we are up in the air hanging by a thread;
Paul is hanging on for dear life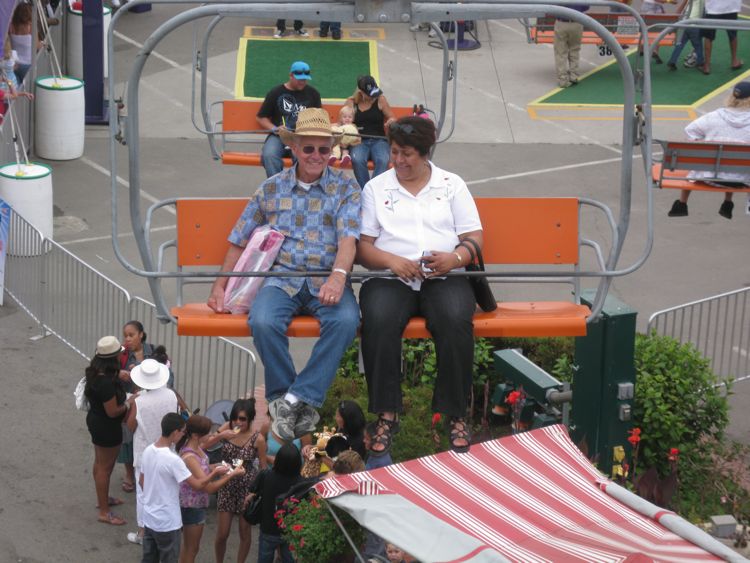 Del and Vicky are following us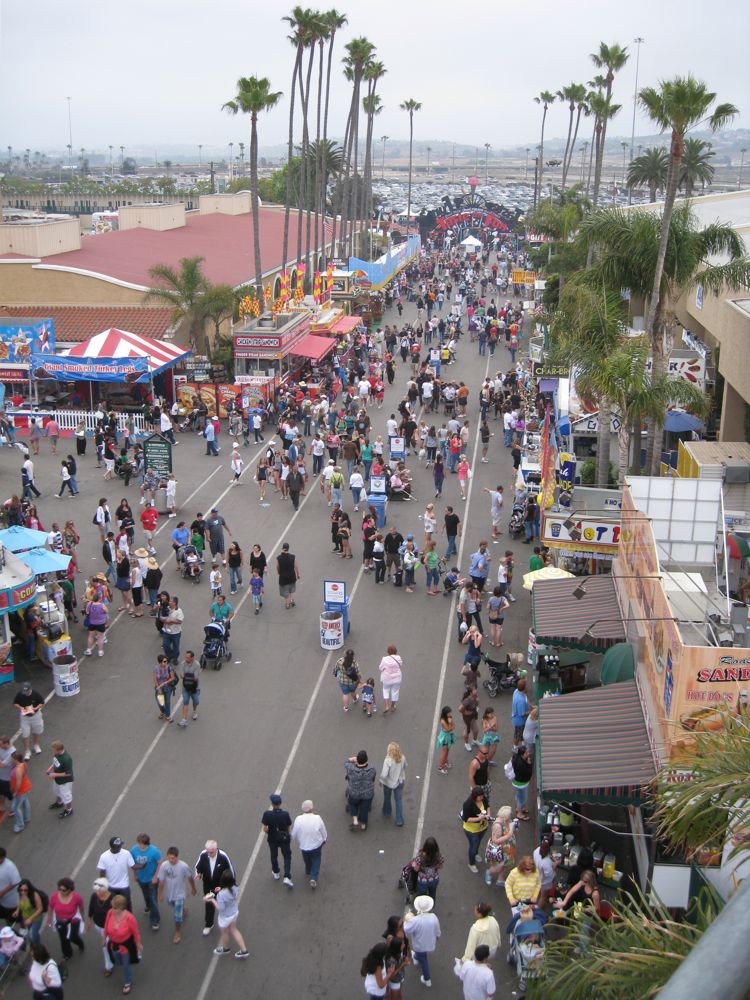 View to the front gate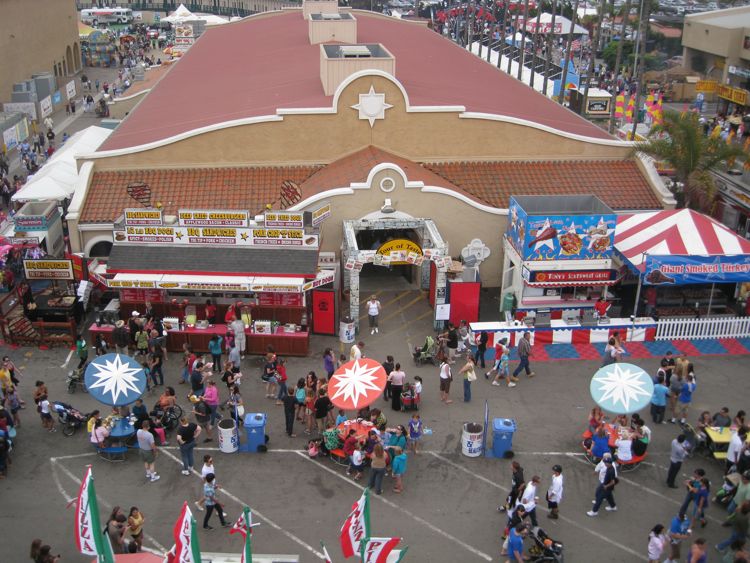 More displays to visit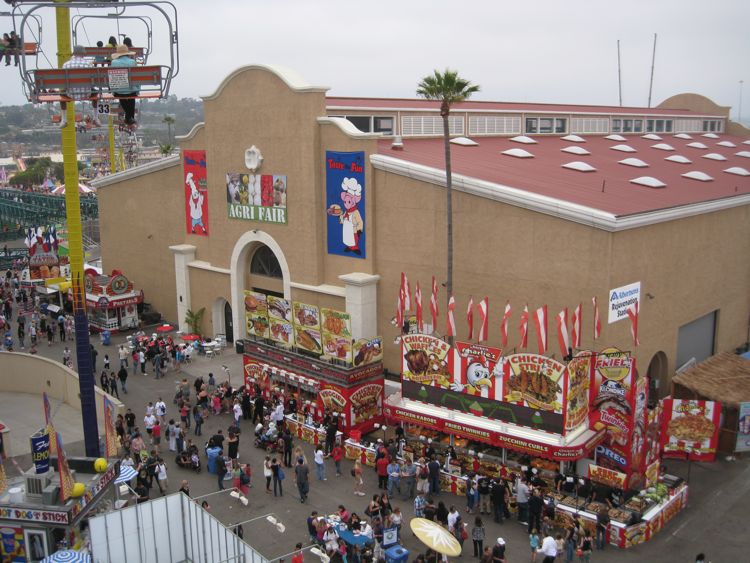 Horses and bears and cows... Oh dear!

All the kids had their hands up in the air

Coming in for a landing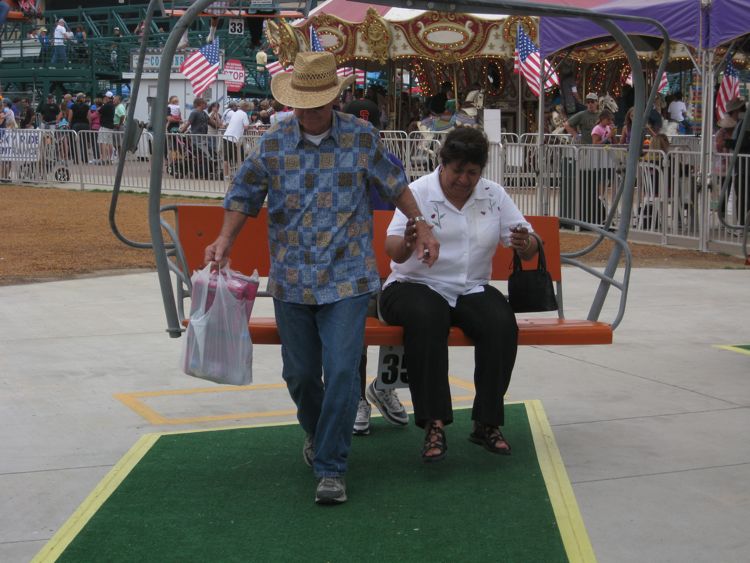 Pull Del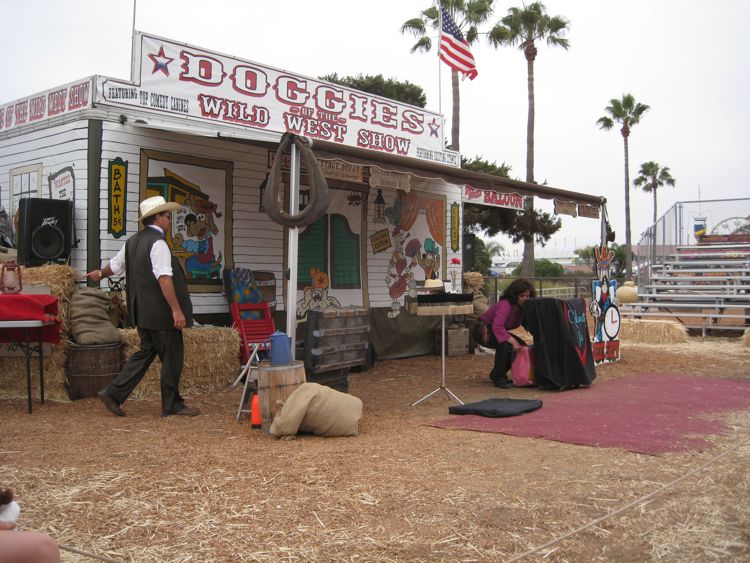 The trainer was sick so they doggies did not perform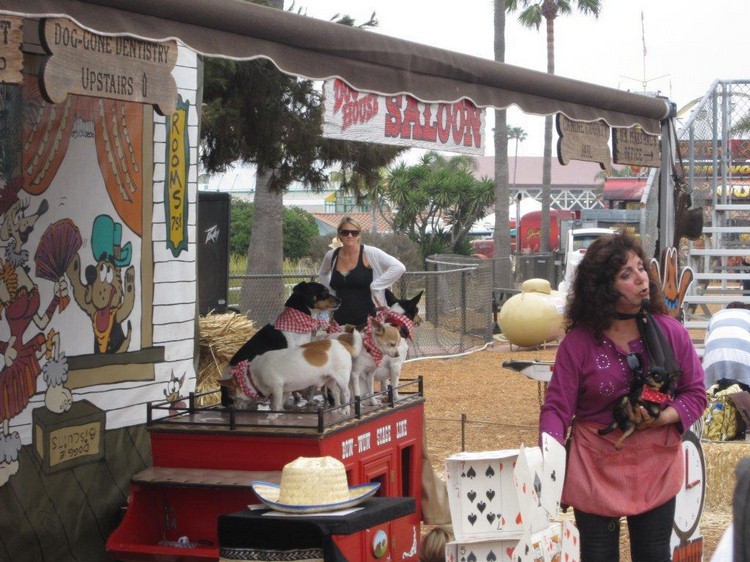 Awwww! Look at the babies

We look pretty good for Old Folks
Back To The Other Side For The Ferris Wheel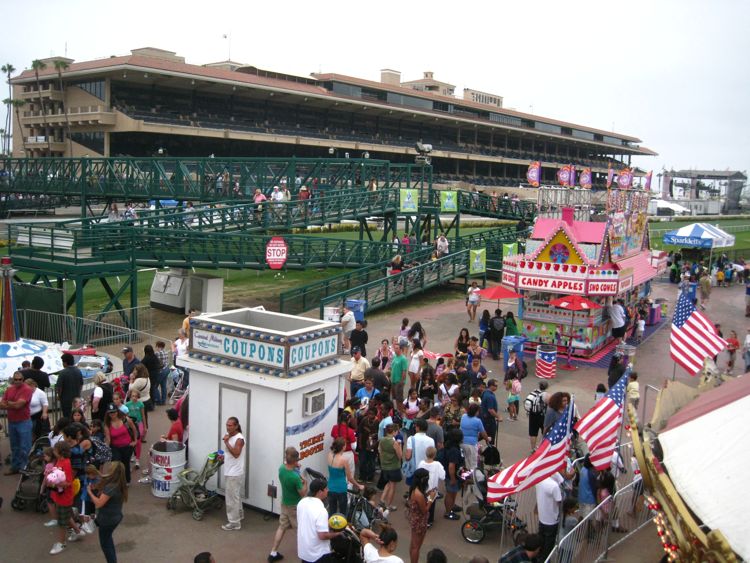 The stands will be filled tonight with kids listening to JUNK!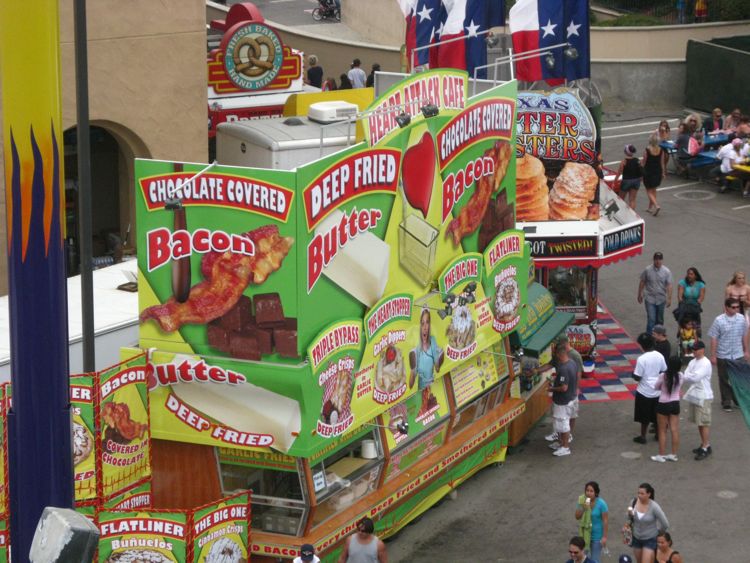 Yummy yummy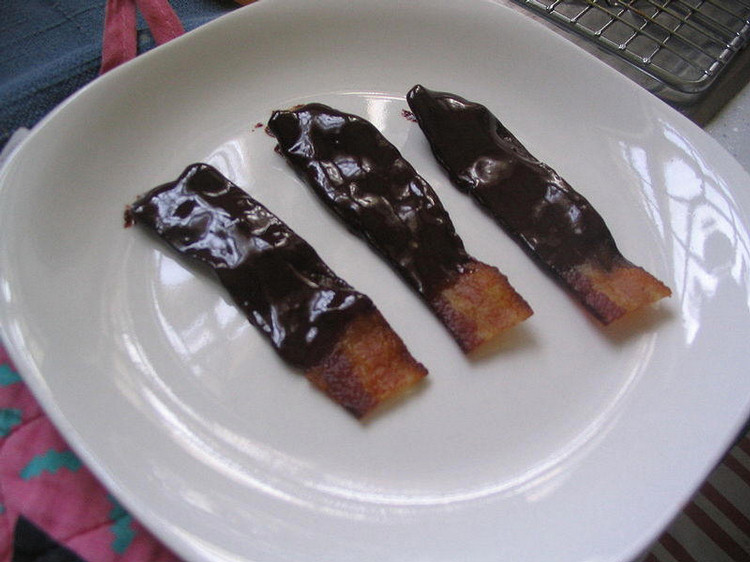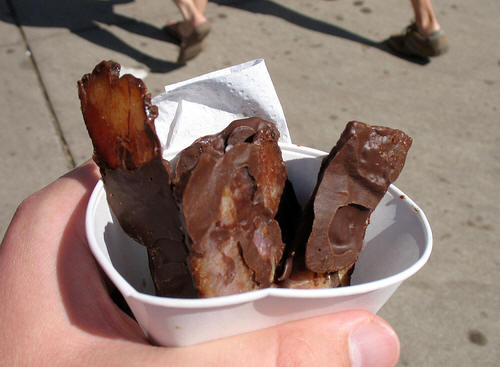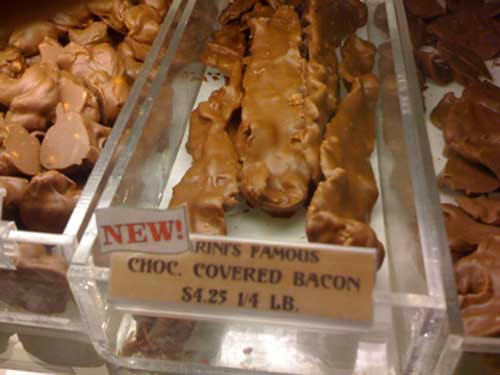 Did you know? - Chocolate-covered bacon is an American dish that consists of cooked bacon with a coating of either milk chocolate or dark chocolate. It can be topped with sea salt, crumbled pistachio or almond bits. References on the internet date back at least to 2005. The popularity of the dish has spread and the dish has featured on television shows about food. A variant has been served at state fairs, where the bacon is served with chocolate sauce for dipping. It was even developed into a gourmet food bar.
Chocolate-covered bacon is sold as a specialty food across the United States. It appeared at the Minnesota State Fair under the name "Pig Lickers"; it is sold at the Santa Cruz Boardwalk in California and under the name "Pig Candy" by a chocolate maker in New York City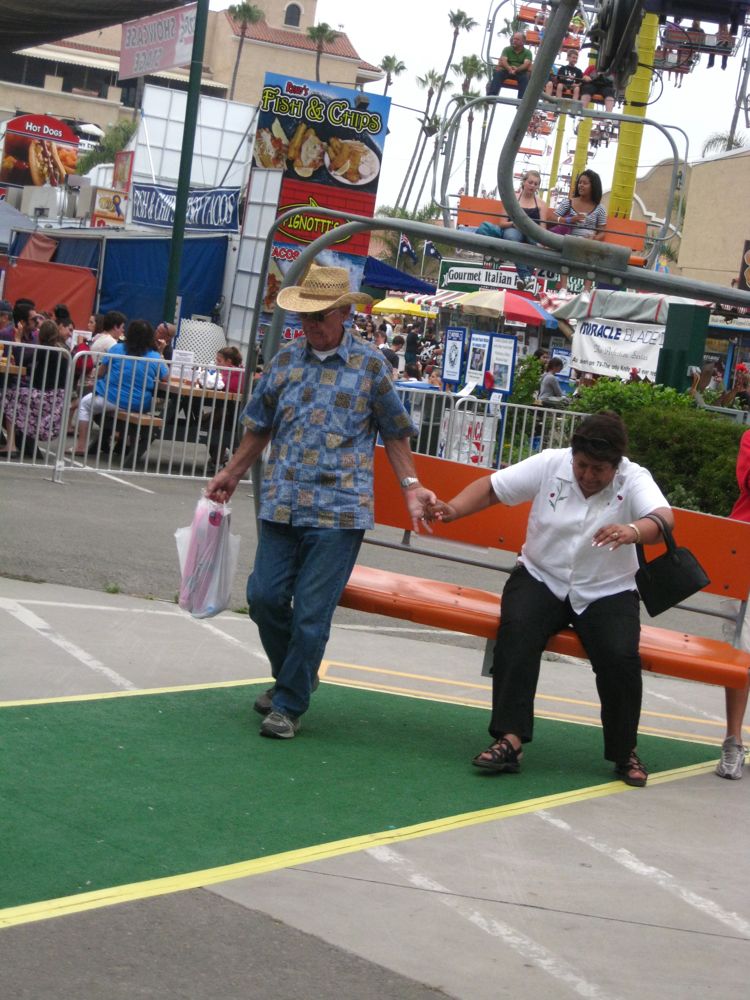 "Slow down Del"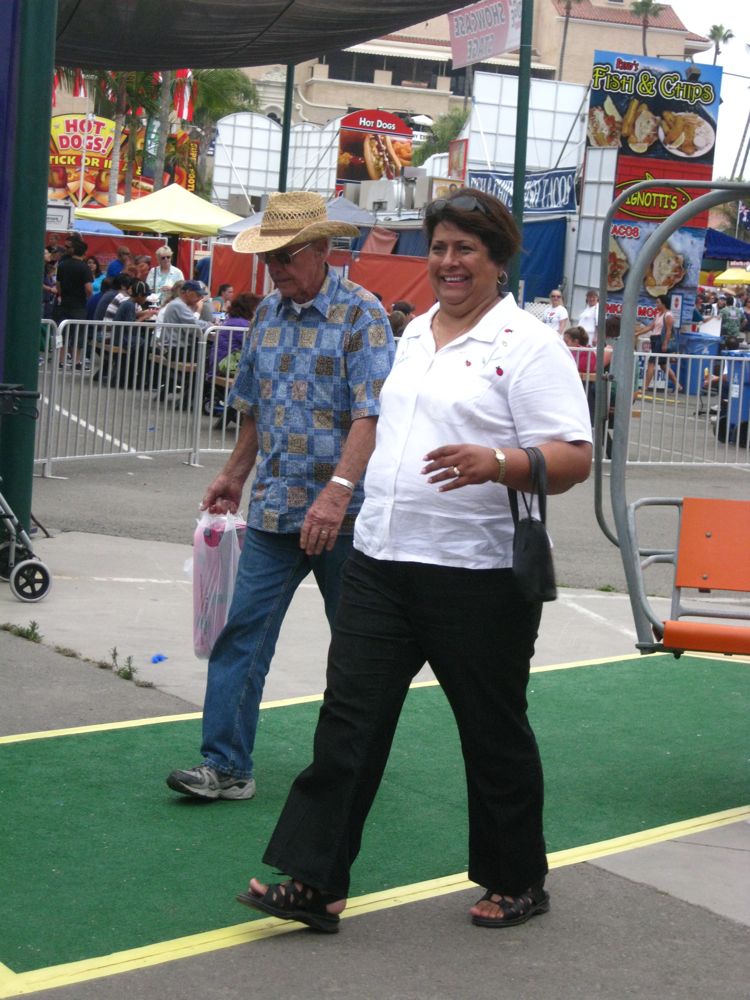 It's OK... I'm upright again
The Ferris Wheel Was Arish.... No, COLD!

The ferris wheel is a requirements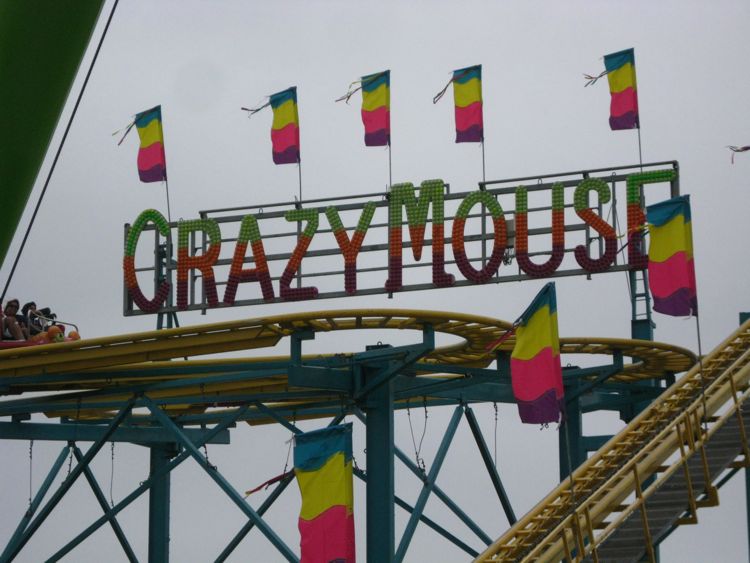 Yes she is!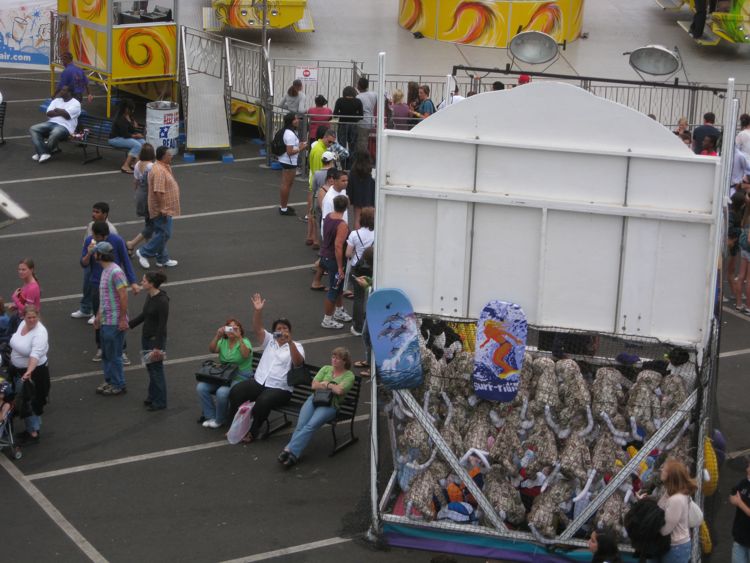 Hold it... What is Vicky doing down there????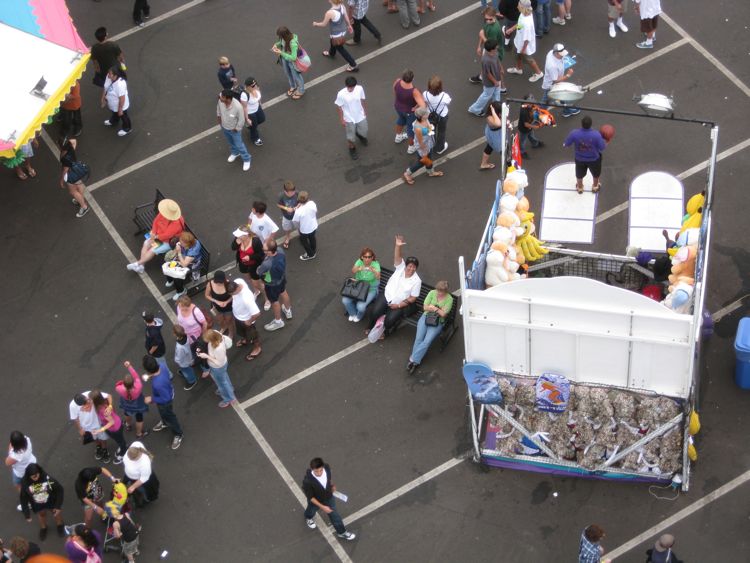 Her camera was busy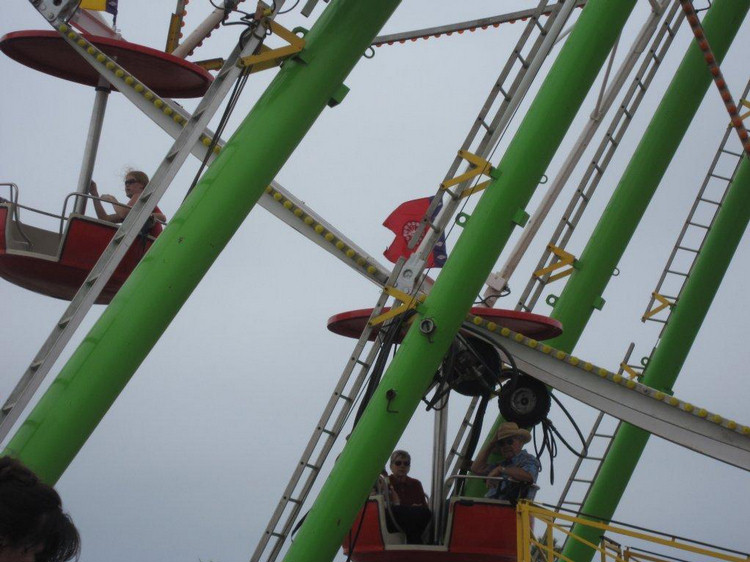 Paul turned green with envy... Vicky got to stay below

"Del... Stop rocking the boat"

The hello sign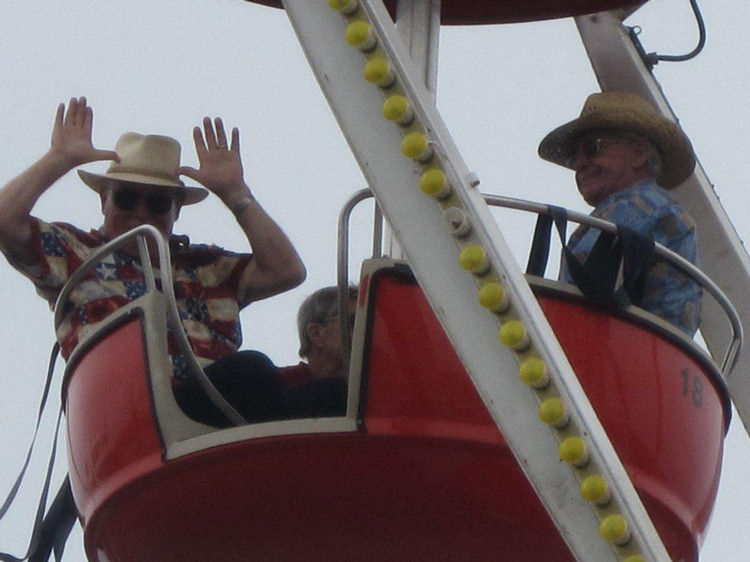 Hee Haw
Time For Dessert!

"I'm not afraid of those pesky calories!"

Mine, all mine!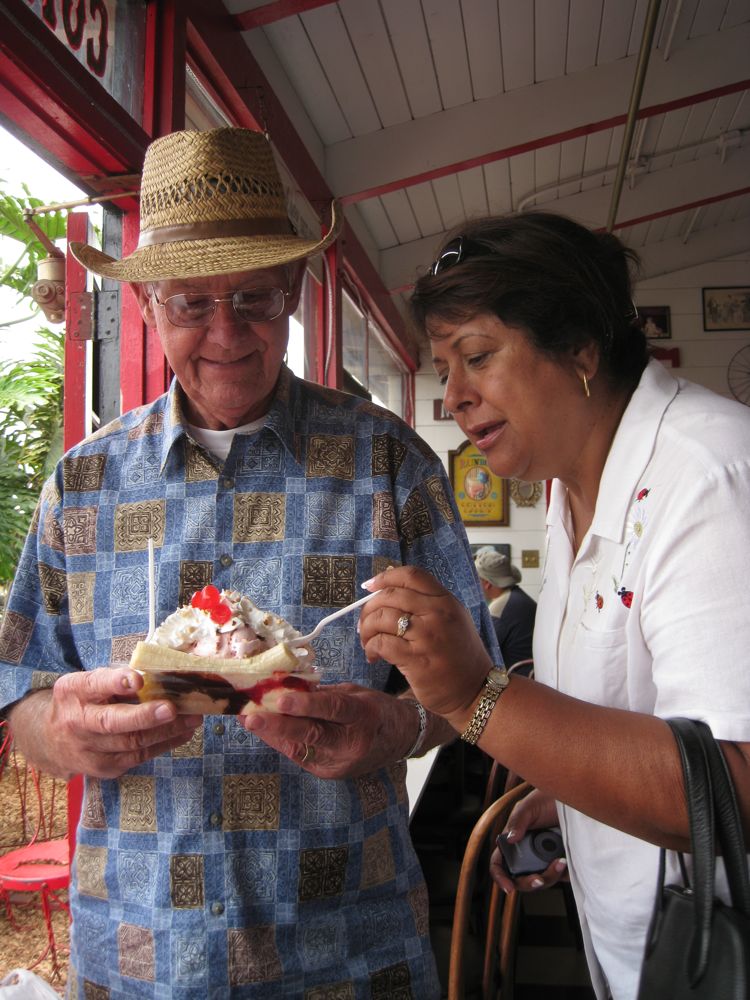 Just a widdle bitty taste, please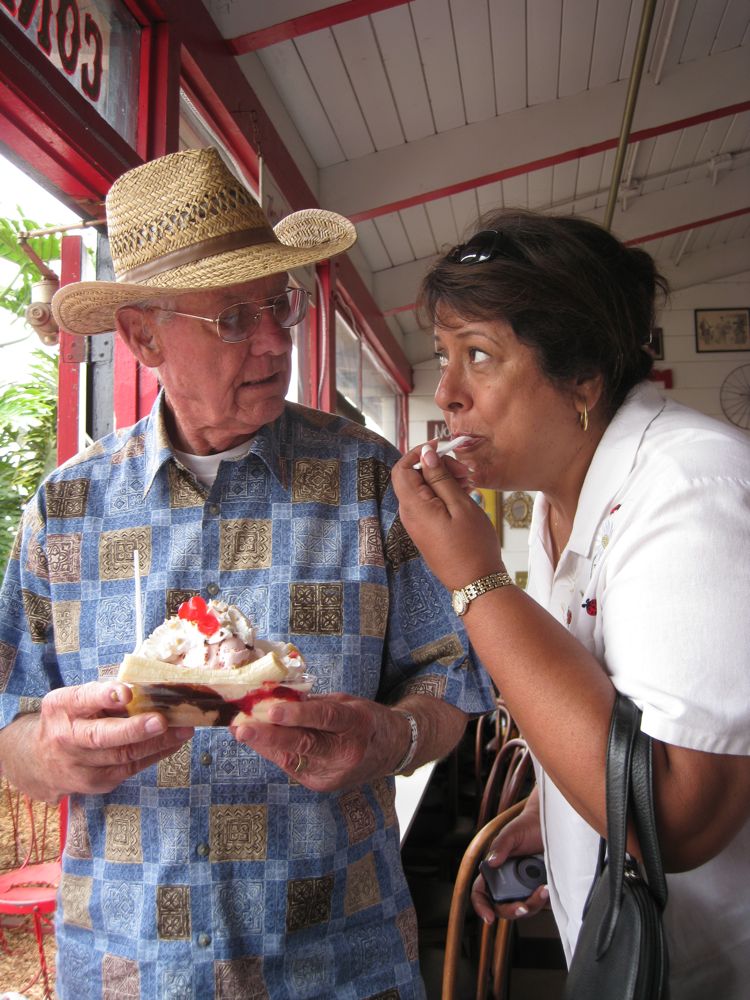 "Dang.... this is good!"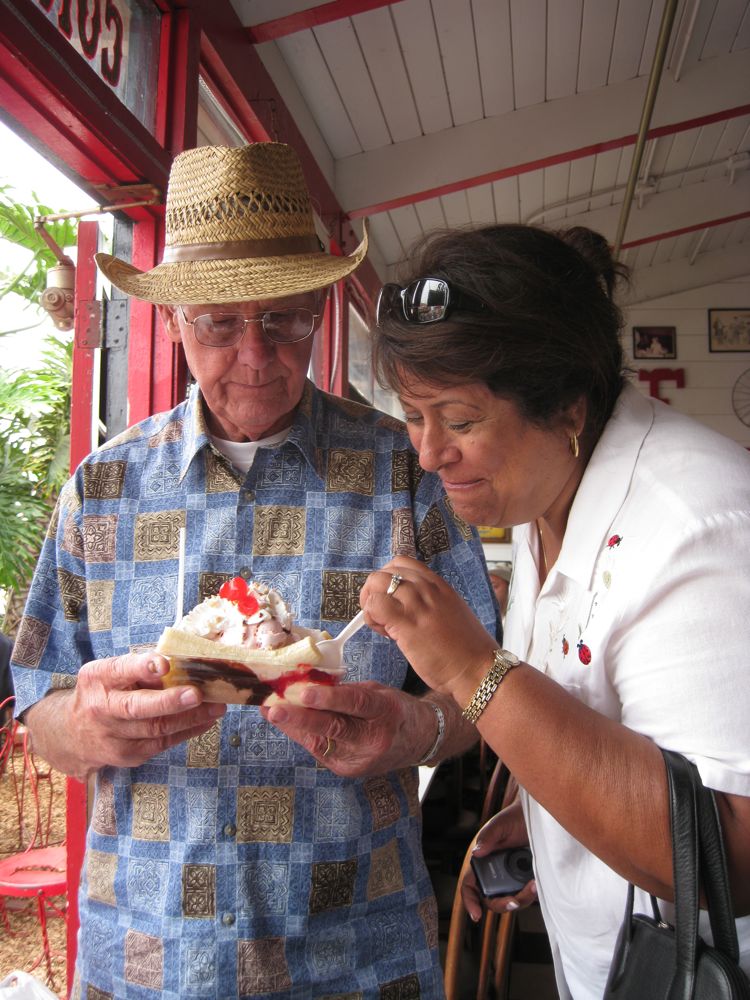 "OK, I lied"
Did You Know? - Farrell's Ice Cream Parlour was an American ice cream parlor chain based in Portland, Oregon. The restaurant chain was founded in 1963 by Bob Farrell and Ken McCarthy. Farrell's was known for their offer of a free ice cream sundae to children on their birthday.
In 1972, the Farrell's chain was purchased by the Marriott Corporation. By 1975, there were 120 Farrell's nationwide.
Thereafter, sales dropped and most of the parlors were sold off in the 1980s. In 1982, Marriott sold the chain to a group of private investors.
In 1983, the Selective Service purchased Farrell's "Birthday Club" data and mailed warnings to young men to register for the draft before their 18th birthday. Farrell's blamed the situation on an unauthorized sale by a list broker, and the government announced they would stop using the list. One of the last original Farrell's locations in Portland, located near the Lloyd Center mall, closed in 2001. At the time of its closing, it was privately owned and known as The Original Portland Ice Cream Parlor.
Off To The Rocks, Minerals, Woodworking and Fine Arts Building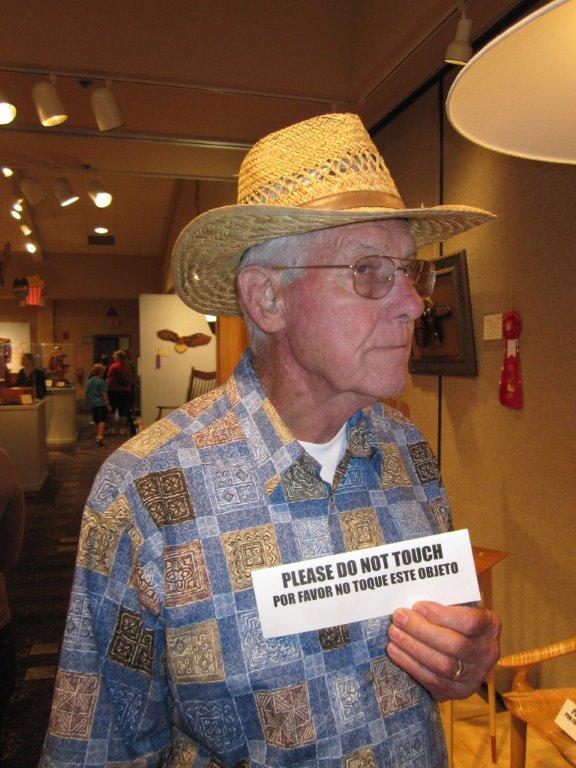 What an interesting specimen... Looks pretty old!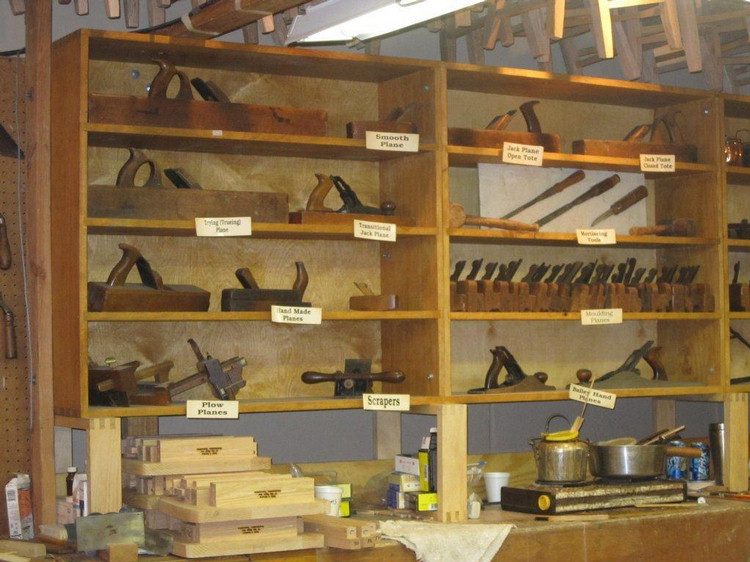 Del might stay here the rest of the day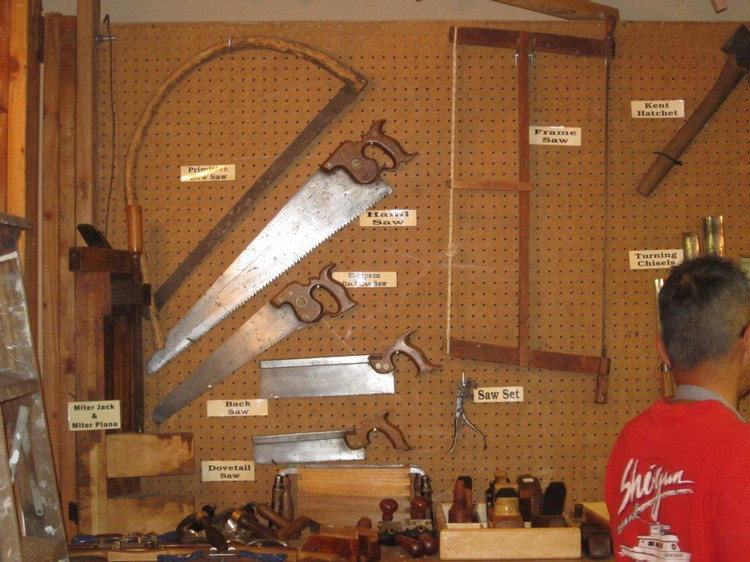 Del saw something?

Made from 300 pieces of wood of 19 varieties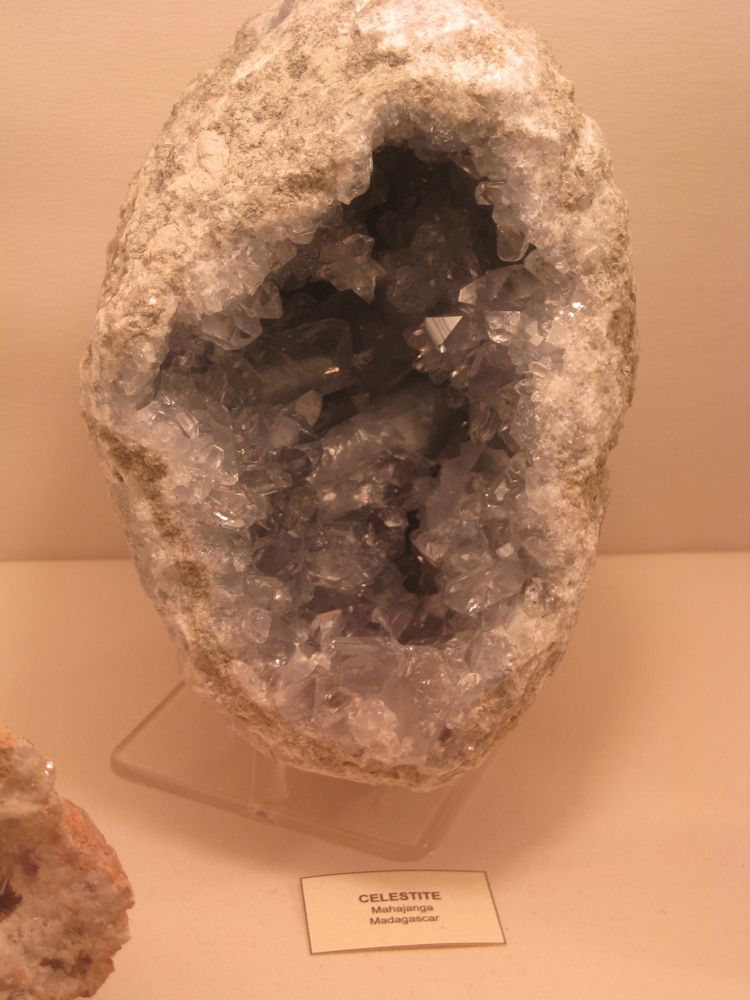 Mother nature is quite amazing
Did you know? - The largest known celestine geode is located near the village of Put-in-Bay, Ohio on South Bass Island in Lake Erie. The geode is 35 feet in diameter at its widest point. It has been converted into a viewing cave, and the crystals which once composed the floor of the geode have been removed. The Crystal Cave has celestine crystals as wide as 18 inches across and weighing up to an estimated 300 lb.
Geodes can form in any cavity, but the term is usually reserved for more or less rounded formations in igneous and sedimentary rocks, while the more general term '"vug"' is applied to cavities in fissures and veins. They can form in gas bubbles in igneous rocks, such as vesicles in basaltic lavas, or as in the American Midwest, rounded cavities in sedimentary formations. After rock around the cavity hardens, dissolved silicates and/or carbonates are deposited on the inside surface. Over time, this slow feed of mineral constituents from groundwater or hydrothermal solutions allows crystals to form inside the hollow chamber. Bedrock containing geodes eventually weathers and decomposes, leaving them present at the surface if they are composed of resistant material such as quartz.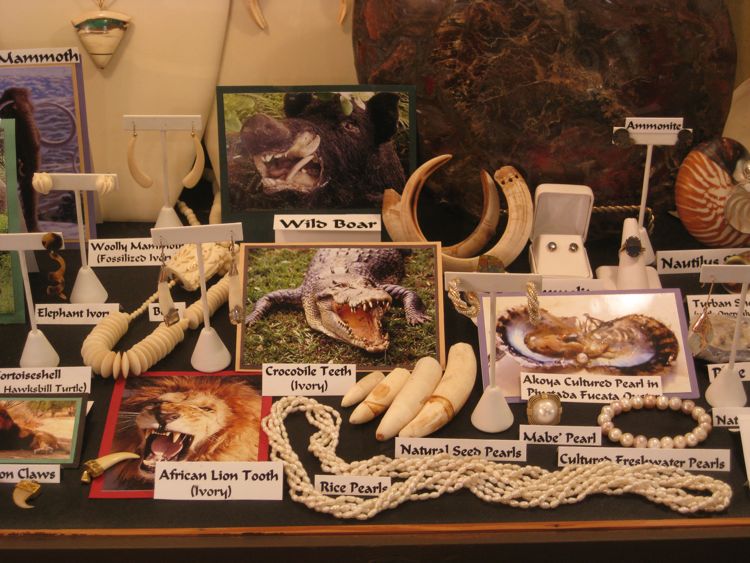 Animal minerals... Fossils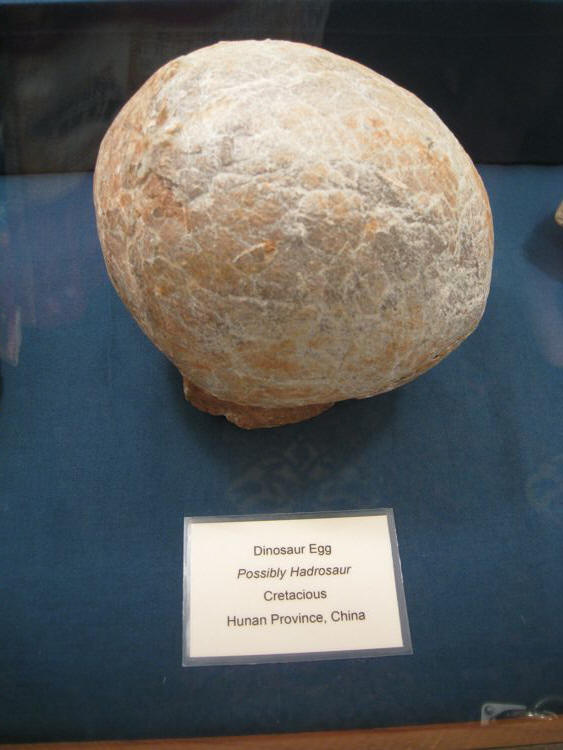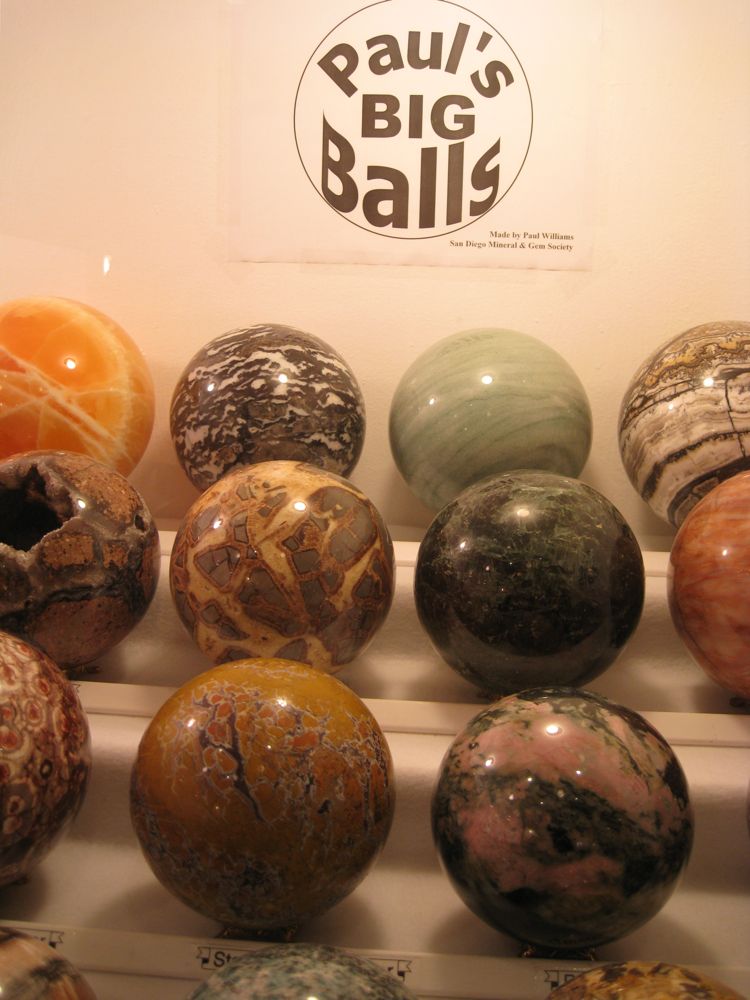 .... and don't forget it!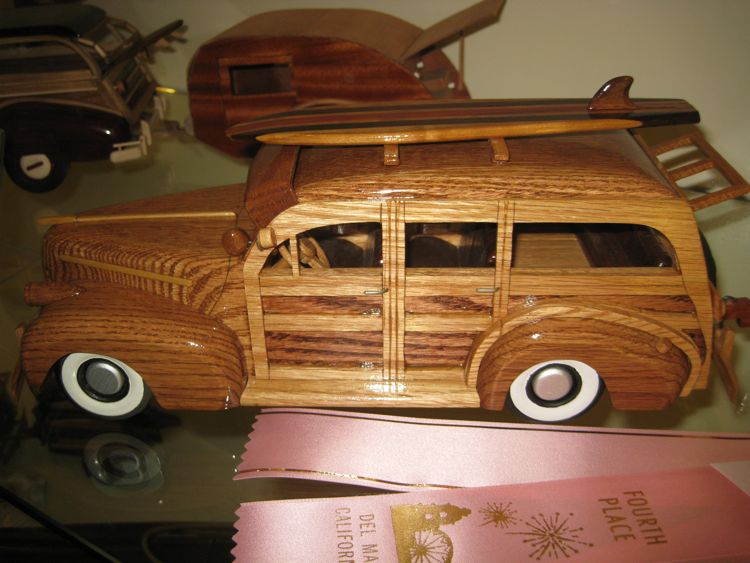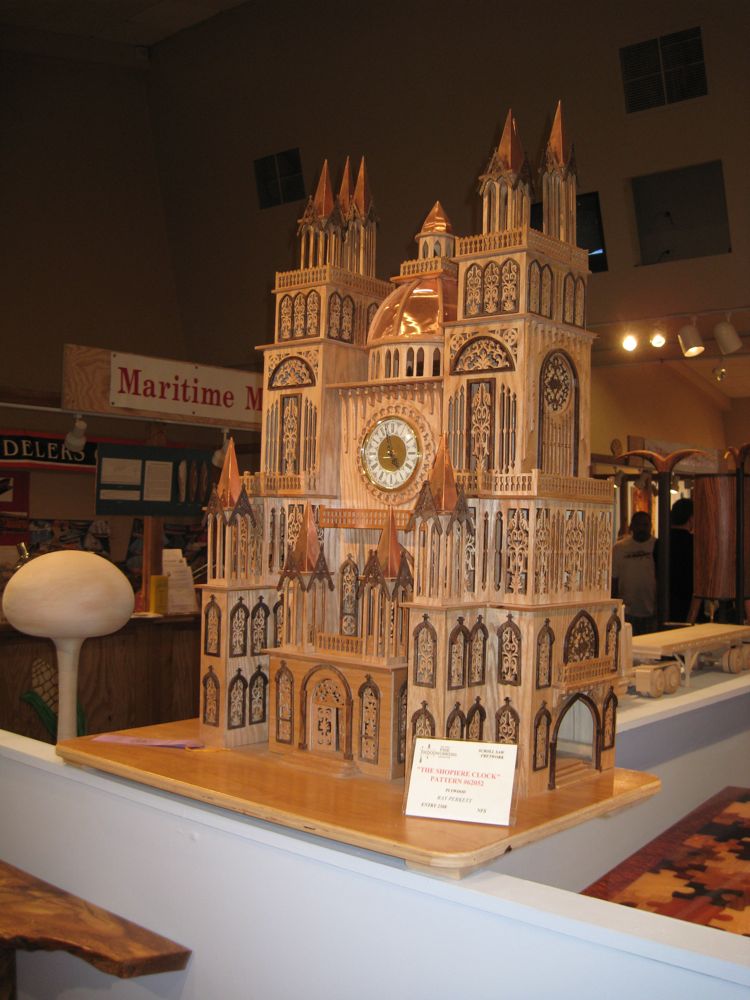 The artist was 91 when it was completed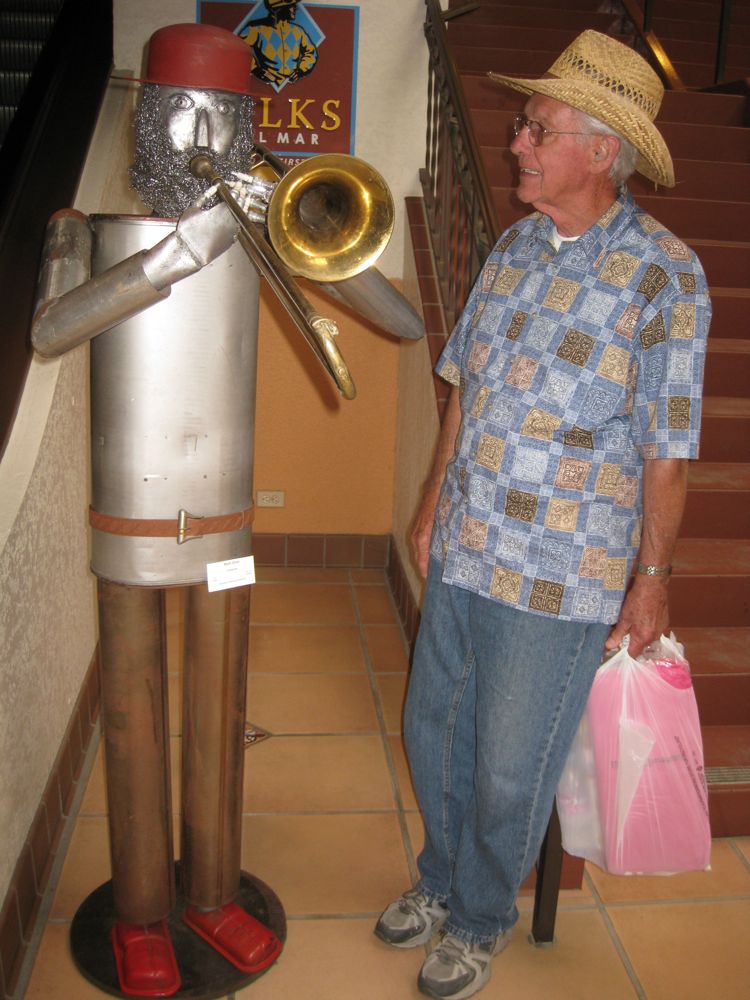 They had a lengthy conversation; His feet are Volkswagen valve covers! (Not Del's)

Three old clunkers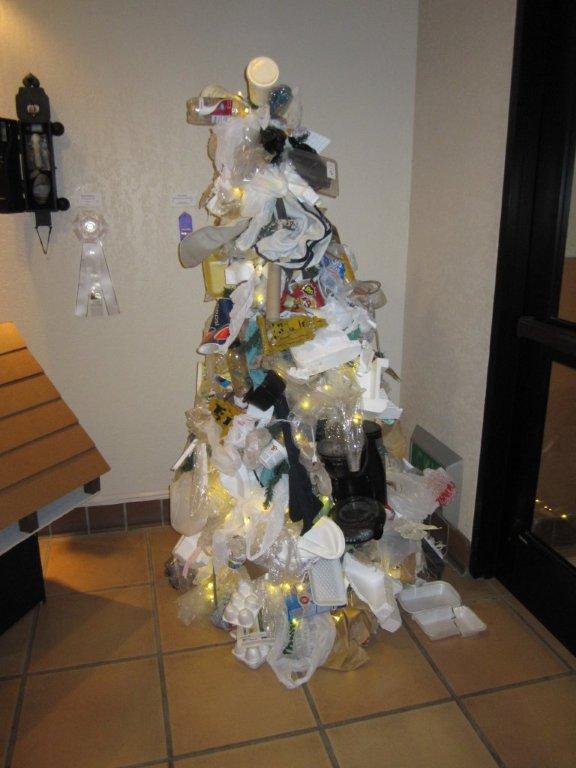 Interesting...

Amen! This should win the grand prize
We Visited The Flowers On The Way Home

Beauty in the garden!!!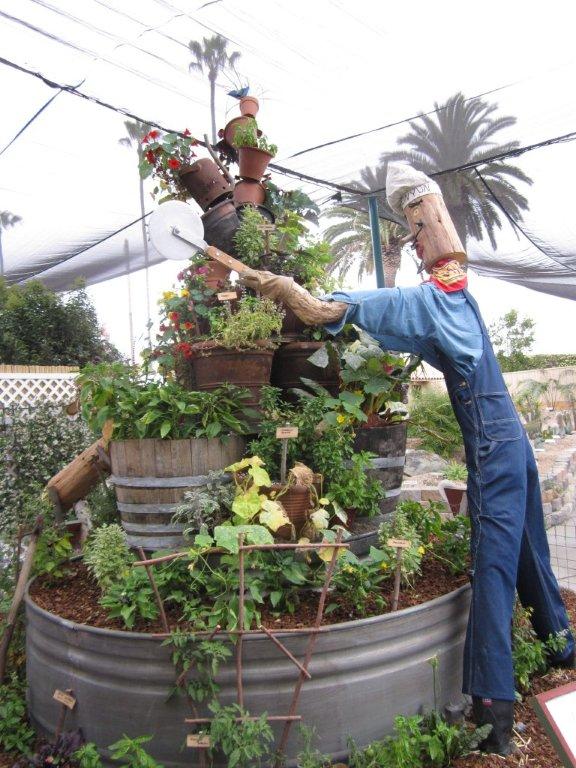 Working in the garden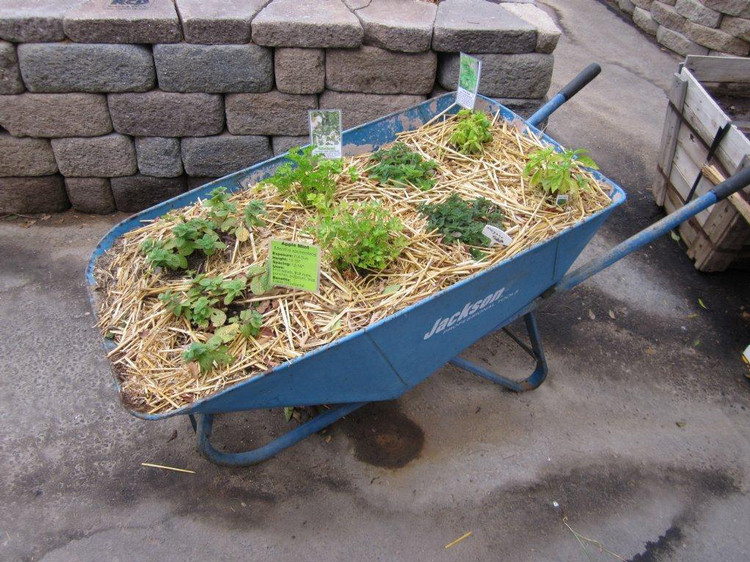 An interesting container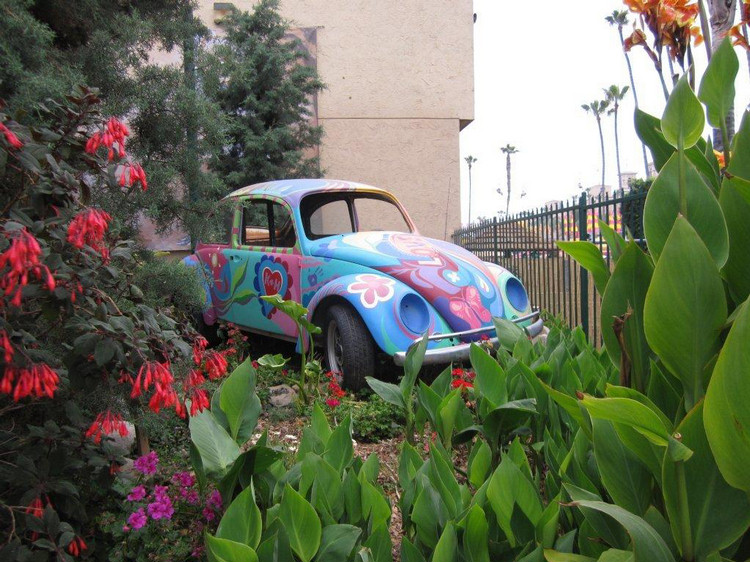 Ah... Can it be restored?

Time to head for home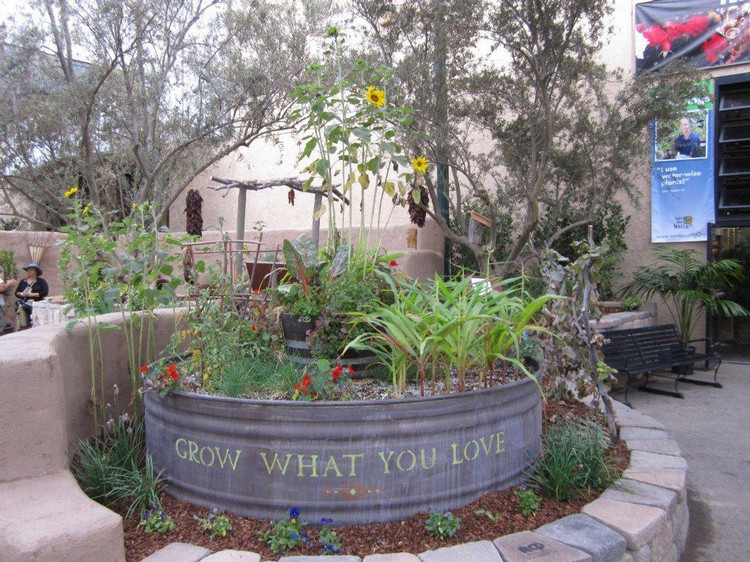 Yup!

See you next year