Be Warned, Weird Sense Of Humor Follows!
Yes, I admit it... I do have a weird sense of humor! Humor..."The ability to perceive, enjoy, or express what is amusing, comical, incongruous, or absurd."
An absurdity is a thing that is extremely unreasonable, so as to be foolish or not taken seriously, or the state of being so. "Absurd" is an adjective used to describe an absurdity, e.g., "this encyclopedia article is absurd". It derives from the Latin absurdusm meaning "out of tune", hence irrational. The Latin surdus means deaf, implying stupidity.
Absurdity is contrasted with seriousness in reasoning. In general usage, absurdity may be synonymous with ridiculousness and nonsense. In specialized usage, absurdity is related to extremes in bad reasoning or pointlessness in reasoning; ridiculousness is related to extremes of incongruous juxtaposition, laughter, and ridicule; and nonsense is related to a lack of meaningfulness. Students of the absurd usually note a subtle difference between something like 'nonsense' and something which is 'absurd', in that absurdity is often hidden within either ultra-seriousness or widely-trusted thought.
Thus, the role of absurdists is to draw attention to the ridiculous in either 'expert-logic' or 'common-sense'.
I'm not into the nasty but I do like amusement, badinage, banter, buffoonery, clowning, comicality, comicalness, drollery, facetiousness, farce, flippancy, fun, funniness, gag, gaiety, happiness, high spirits, jest, jesting, jocoseness, jocularity, joke, joking, joyfulness, kidding, levity, lightness, playfulness, pleasantry, raillery, salt, tomfoolery, whimsy, wisecrack, wit, witticism, and wittiness.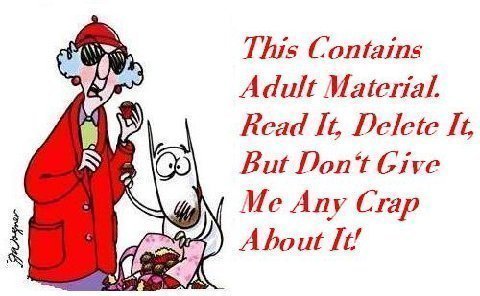 Examples...
Friendly Advice.........
Please, take care of yourself. A recent joint study conducted by the Department of Health and the Department of Motor Vehicles indicates that 23% of traffic accidents are alcohol related.

That means that 77% are caused by assholes who just drink coffee, carbonated drinks, juices, yogurts, and crap like that. Therefore, beware of those who do not drink alcohol. They cause three times as many accidents.

This message is sent by someone who worries about your well being.

Funny yes! True, all too true!

Yep! Thank you moron!

Swine flu is a bitch!!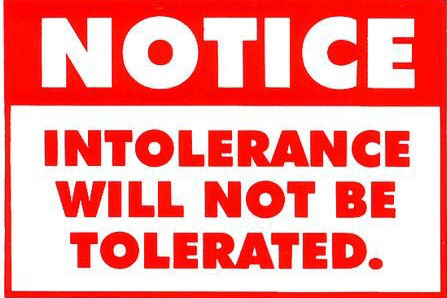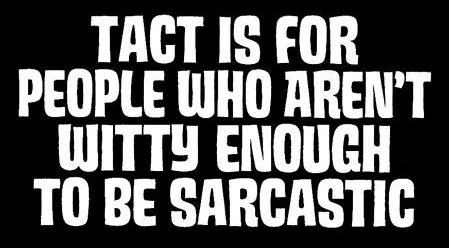 "What I lack in decorum, I make up for with an absence of tact."

"As regards rap music, I believe that the "c" is silent."

The word aerobics comes from two Greek words: aero, meaning "ability to," and bics, meaning "withstand tremendous boredom."

Never judge a book by its movie.
And... We Always Need A Play On Words!!
Albert Einstein's birthday was born March 14, 1879. The Nobel Prize winner married his cousin, Elsa Lowenthal, after his first marriage dissolved in 1919.He stated that he was attracted to Elsa because she was well endowed.
He postulated that if you are attracted to women with large breasts, the attraction is stronger if there is a DNA connection. He called this idea his Theory of Relative Titty.
Paraprosdokian Sentences You Might Enjoy
Did You Know? - A paraprosdokian is a figure of speech in which the latter part of a sentence, phrase, or larger discourse is surprising or unexpected in a way that causes the reader or listener to reframe or reinterpret the first part. It is frequently used for humorous or dramatic effect, sometimes producing an anticlimax.
For this reason, it is extremely popular among comedians and satirists.
Some paraprosdokians not only change the meaning of an early phrase, but they also play on the double meaning of a particular word, creating a form of syllepsis.
Going to church doesn't make you a Christian any more than standing in a garage makes you a car.
Do not argue with an idiot. He will drag you down to his level and beat you with experience.
Light travels faster than sound. This is why some people appear bright until you hear them speak.
If I agreed with you we'd both be wrong.
We never really grow up, we only learn how to act in public.
War does not determine who is right - only who is left.
Knowledge is knowing a tomato is a fruit; Wisdom is not putting it in a fruit salad.
The early bird might get the worm, but the second mouse gets the cheese.
Evening news is where they begin with 'Good evening', and then proceed to tell you why it isn't.
To steal ideas from one person is plagiarism. To steal from many is research.
How is it one careless match can start a forest fire, but it takes a whole box to start a campfire?
Dolphins are so smart that within a few weeks of captivity, they can train people to stand on the very edge of the pool and throw them fish.
A bank is a place that will lend you money, if you can prove that you don't need it.
I didn't say it was your fault, I said I was blaming you.
Why does someone believe you when you say there are four billion stars, but check when you say the paint is wet?
Why do Americans choose from just two people to run for president and 50 for Miss America ?
Behind every successful man is his woman. Behind the fall of a successful man is usually another woman.
A clear conscience is usually the sign of a bad memory.
You do not need a parachute to skydive. You only need a parachute to skydive twice.
The voices in my head may not be real, but they have some good ideas!
Always borrow money from a pessimist. He won't expect it back.
Hospitality: making your guests feel like they're at home, even if you wish they were.
Money can't buy happiness, but it sure makes misery easier to live with.
Some cause happiness wherever they go. Others whenever they go.
I used to be indecisive. Now I'm not sure.
I always take life with a grain of salt, plus a slice of lemon, and a shot of tequila.
When tempted to fight fire with fire, remember that the Fire Department usually uses water.
You're never too old to learn something stupid.
Nostalgia isn't what it used to be.
Some people hear voices. Some see invisible people. Others have no imagination whatsoever.
If you are supposed to learn from your mistakes, why do some people have more than one child?
Change is inevitable, except from a vending machine.
Bumper Stickers Are Mandatory

I love bumperstickers
Pictures Tell It All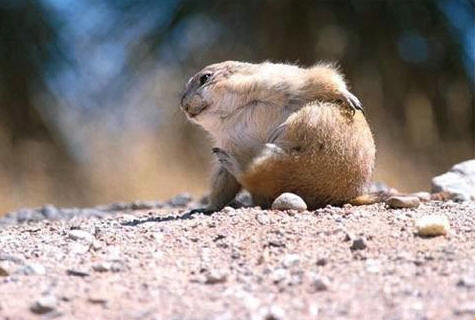 This old boy is so fat he can't
scratch his own butt!!!

Says it all!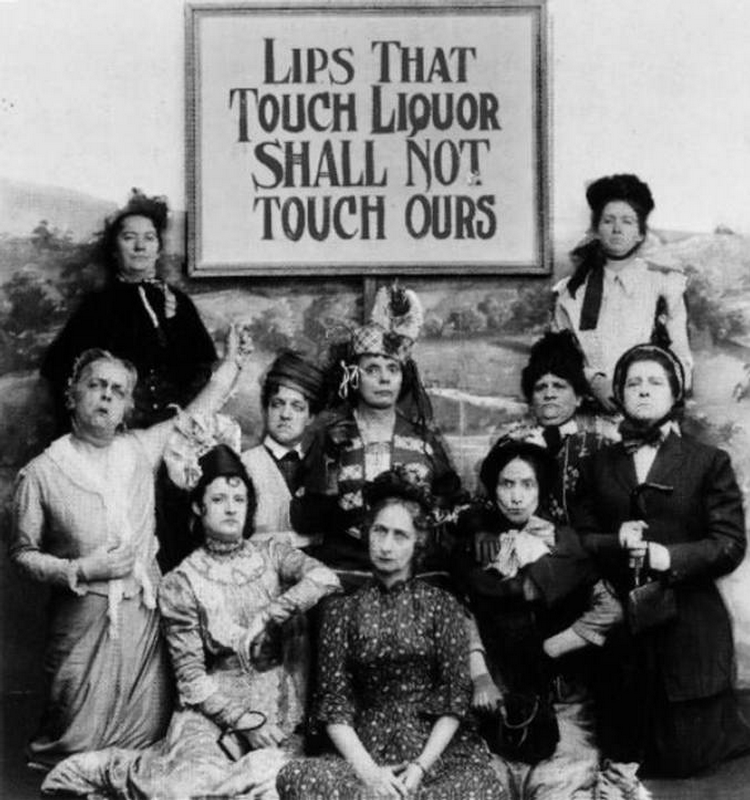 Ew!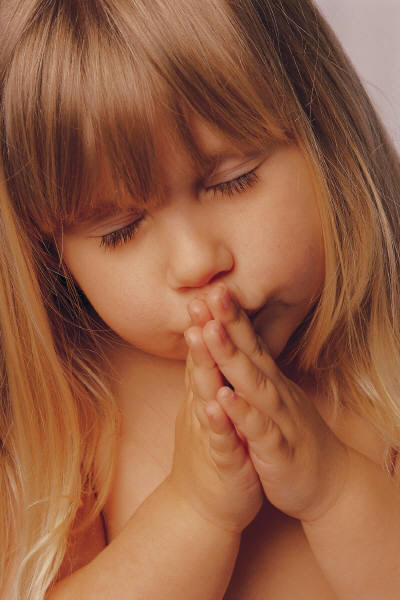 "Dear God, this year please send clothes for all
those poor ladies on Grandpa's computer, Amen."

Fly safe!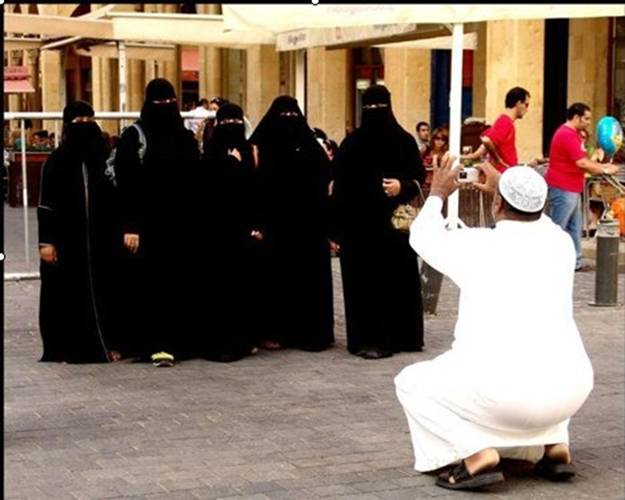 Arab family portrait!

An Egyptian water closet
Puns For The Educated Mind
1. The fattest knight at King Arthurs round table was Sir Cumference. He acquired his size from too much pi.
2. I thought I saw an eye doctor on an Alaskan island, but it turned out to be an optical Aleutian.
3. She was only a whiskey maker, but he loved her still.
4. A rubber band pistol was confiscated from algebra class because it was a weapon of math disruption.
5. No matter how much you push the envelope, itl still be stationery.
6. A dog gave birth to puppies near the road and was cited for littering.
7. A grenade thrown into a kitchen in France would result in Linoleum Blownapart.
8. Two silk worms had a race. They ended up in a tie.
9. A hole has been found in a nudist camp wall. The police are looking into it.
10. Time flies like an arrow. Fruit flies like a banana.
11. Atheism is a non-prophet organization.
12. Two hats were hanging on a hat rack in the hallway. One hat said to the other, You stay here, I go on a head.
13. I wondered why the baseball kept getting bigger. Then it hit me.
14. A sign on the lawn at a drug rehab center said, Keep off the grass.
15. A midget fortune-teller who escaped from prison was a small medium at large.
16. The soldier who survived mustard gas and pepper spray is now a seasoned veteran.
17. A backward poet writes inverse.
18. In a democracy, its your vote that counts. In feudalism, its your count that votes.
19. When cannibals ate a missionary, they got a taste of religion.
20. If you jumped off the bridge in Paris, youd be in Seine.
21. A vulture boards an airplane carrying 2 dead raccoons. The stewardess looks at him and says, I am sorry sir, only one carrion allowed per passenger."
22. Two fish swim into a concrete wall. One turns to the other and says, Dam!
23. Two Eskimos sitting in a kayak were chilly, so they lit a fire in the craft. Unsurprisingly, it sank proving once again that you cant have your kayak and heat it too.
24. Two hydrogen atoms meet. One says, Weve lost my electron. The other says, Are you sure? The first replies, Yes, Im positive.
25. Did you hear about the Buddhist who refused Novocain during a root canal? His goal: transcend dental medication.
26. There was the person who sent ten puns to friends with the hopes that at least one of the puns would make them laugh. No pun in ten did.

Then There Are The Visuals That Say It All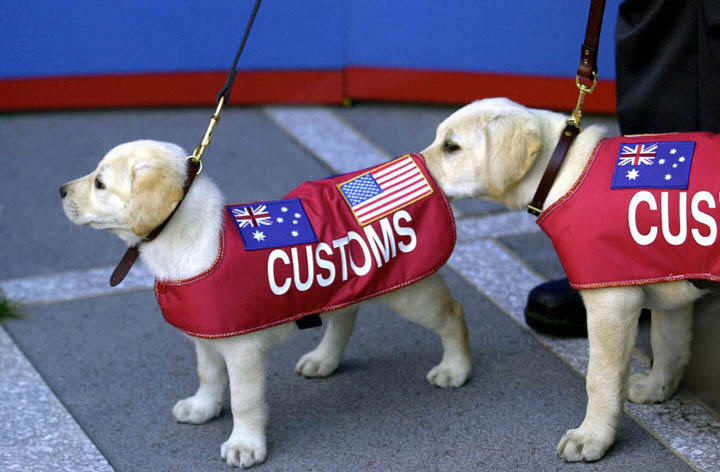 Sometimes a stiff upper lip is OK!

Horny in the hot tub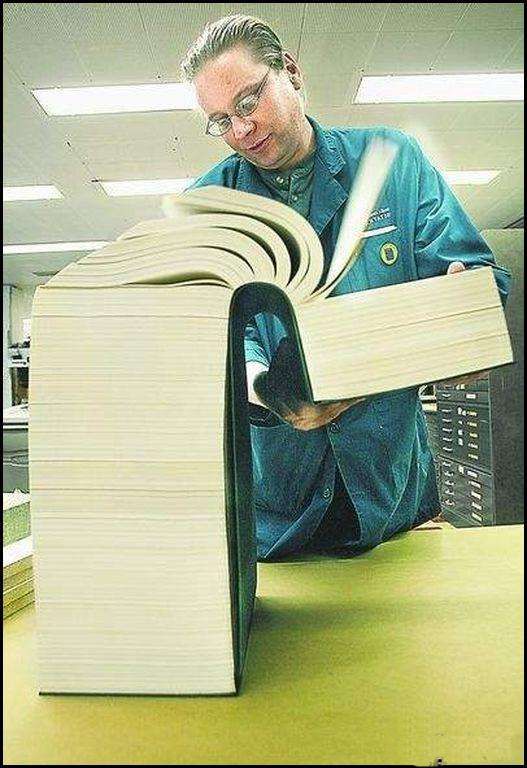 Thought you should know that the book, "Understanding Women" is now out in paperback
Being Eight Is Difficult At Best
A man was sitting on the edge of the bed, watching his wife, who was looking at herself in the mirror.
 
Since her birthday was not far off he asked what she'd like to have for her birthday.
 
'I'd like to be eight again', she replied, still looking in the mirror ..
 
On the morning of her Birthday, he arose early, made her a nice big bowl of Coco Pops, and then took her to Adventure World theme park. What a day !
 
He put her on every ride in the park; the Death Slide, the Wall of Fear, the Screaming Roller Coaster, everything there was.
 
Five hours later they staggered out of the theme park.
 
Her head was reeling and her stomach felt upside down.  He then took her to a McDonald's where he ordered her a Happy Meal with extra fries and a chocolate shake.
 
Then it was off to a movie, popcorn, a soda pop, and her favorite candy, M&M's. What a fabulous adventure !
 
Finally she wobbled home with her husband and collapsed into bed exhausted.
He leaned over his wife with a big smile and lovingly asked, 'Well Dear, what was it like being eight again?
 
Her eyes slowly opened and her expression suddenly changed.
'I meant my dress size, you retard !'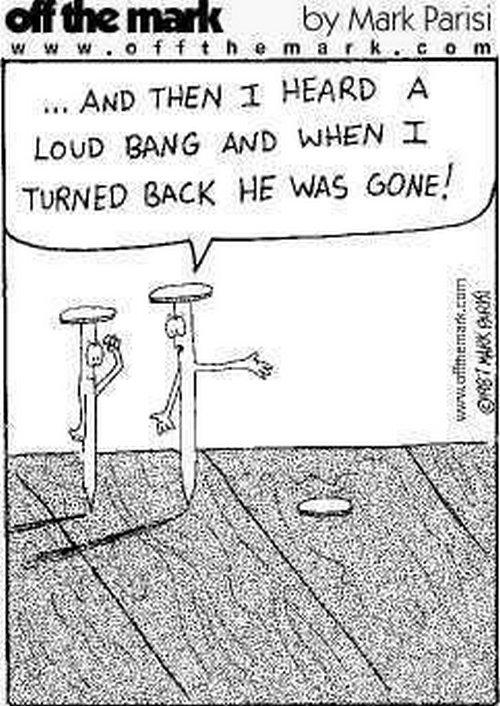 Adult Truths
1 Sometimes I'll look down at my watch 3 consecutive times and still not know what time it is.
 
2. Nothing sucks more than that moment during an argument when you realize you're wrong.
 
3. I totally take back all those times I didn't want to nap when I was younger.
 
4. There is great need for a sarcasm font.
 
5. How the hell are you supposed to fold a fitted sheet?
 
6. Was learning cursive really necessary?
 
7. Map Quest or Google Maps really need to start their directions on # 5. I'm pretty sure I know how to get out of my neighborhood.
 
8. Obituaries would be a lot more interesting if they told you how the person died.
 
9. I can't remember the last time I wasn't at least kind-of tired.
 
10. Bad decisions make good stories.
 
11. You never know when it will strike, but there comes a moment when you know that you just aren't going to do anything productive for the rest of the day.
 
12. Can we all just agree to ignore whatever comes after Blu-ray? I don't want to have to restart my collection...again.
 
13. I'm always slightly terrified when I exit out of Word and it asks me if I want to save any changes to my ten-page technical report that I swear I did not make any changes to.
 
14. I keep some people's phone numbers in my phone just so I know not to answer when they call.
 
15. I think the freezer deserves a light as well.
 
16. I disagree with Kay Jewelers. I would bet on any given Friday or Saturday night more kisses begin with Miller Light than Kay.
 
17. I have a hard time deciphering the fine line between boredom and hunger.
 
18. How many times is it appropriate to say "What?" before you just nod and smile because you still didn't hear or understand a word they said?
 
19. I love the sense of camaraderie when an entire line of cars team up to prevent a jerk from cutting in at the front. Stay strong, brothers and sisters!
 
20. Shirts get dirty. Underwear gets dirty. Pants? Pants never get dirty, and you can wear them forever.
 
21. Even under ideal conditions people have trouble locating their car keys in a pocket, finding their cell phone, and Pinning the Tail on the Donkey - but I'd bet everyone can find and push the snooze button from 3 feet away, in about 1.7 seconds, eyes closed, first time, every time.
 
22. The first testicular guard, the "Cup," was used in Hockey in 1874 and the first helmet was used in 1974. That means it only took 100 years for men to realize that their brain is also important.
Technology Is A Bitch!
It just gets better as you get older doesn't it?

I was in a Starbucks Coffee recently when my stomach started rumbling and I realized that I desperately needed to fart.  The place was packed but the music was really loud so to get relief and reduce embarrassment I timed my farts to the beat of the music.
After a couple of songs I started to feel much better. I finished my coffee and noticed that everyone was staring at me….

I suddenly remembered that I was listening to my Ipod(with ear piece)

…….. and how was your day?

This is what happens when old people start using technology