I Remember Venice When It Was Oil Wells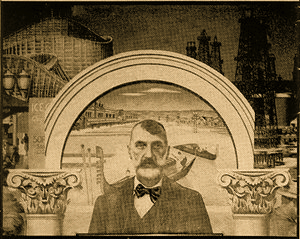 Venice wasn't always named Venice. It was originally named "Rancho la Ballona" by Juan Alvarado the Mexican Governor in 1839. It wasn't until 1900 that Abbot Kinney founded and named the area known as Venice. Mr. Kinney envisioned Venice as an environment that would foster a cultural renaissance in America. He capitalized on the similarities between the area of Venice, California, and the site of Venice, Italy, and commissioned two architects to design a thoroughly equipped city with business streets, hotels, residences, and 16 miles of canals.
Construction was started in October, 1904, and by June 1905, the canals and lagoon were filled with water. Mr. Kinney persuaded merchants, hoteliers, and restaurateurs to build in the architectural style of the Venetian Renaissance. To complete the effect he imported two dozen gondoliers from old Venice, complete with gondolas and repertoires of Italian songs.
As a child, mom and Dad would take me to Venice Beach where we would watch the hugh wooden oil well derricks and walk in the tar-sand... ending the trip by pulling hunks of tar from our feet and shoes!