Time To Partee!
Page Created: 07/30/2022 Page Last Updated:

Click for full sized collage!
We had a small catered dinner Party with live music and dancing. Thirty two of our family and close friends joined us this evening. We missed the Branders, the Zaitz (COVID issue), and the Liles' (COVID issue) but we struggled on!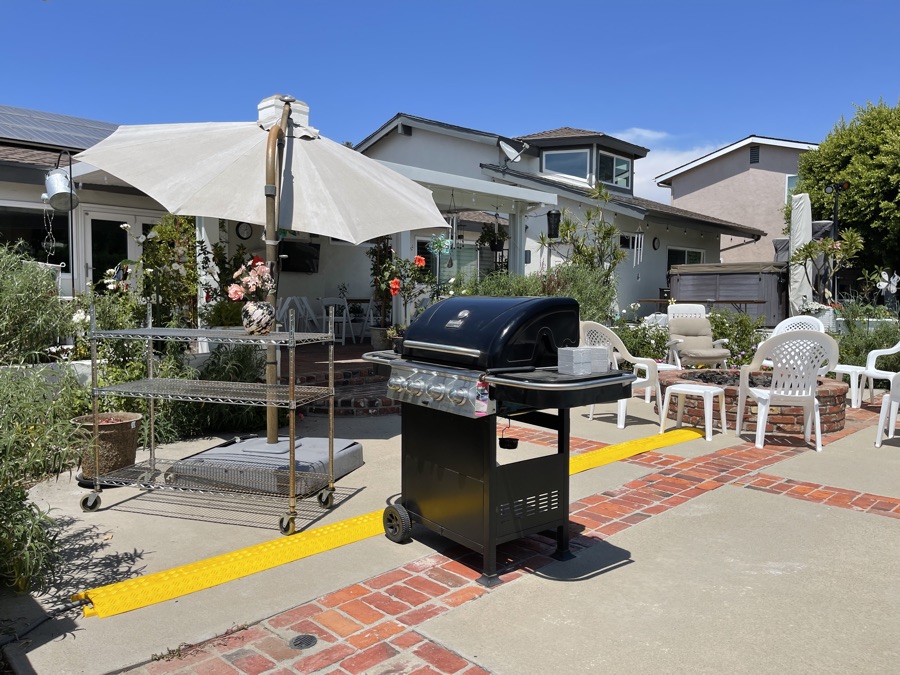 Collen was a great help and we had Tom, our Handyman, assist earlier in the day!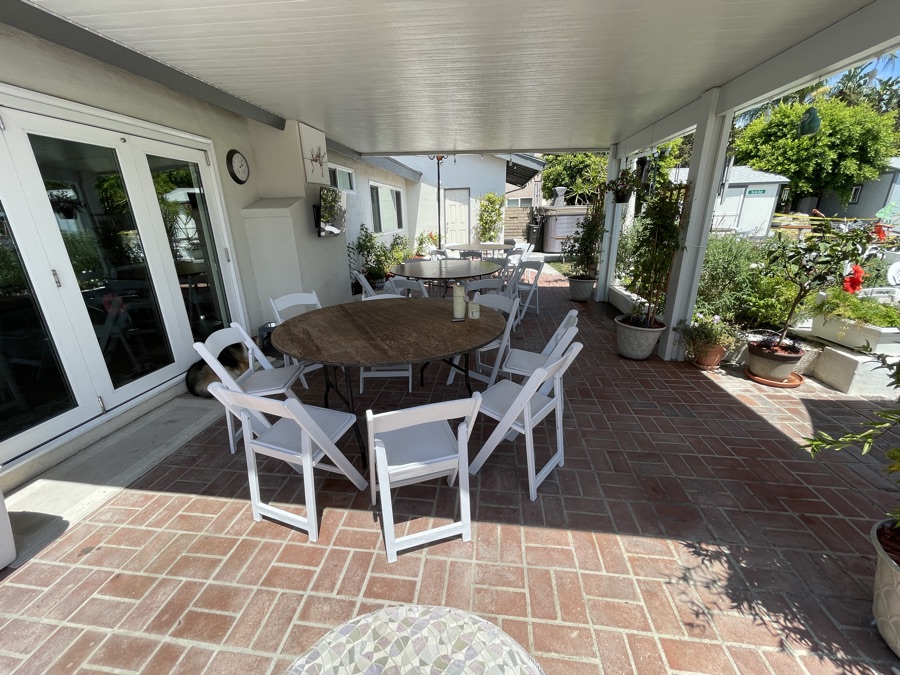 The tables are set up sans tablecloths and centerpieces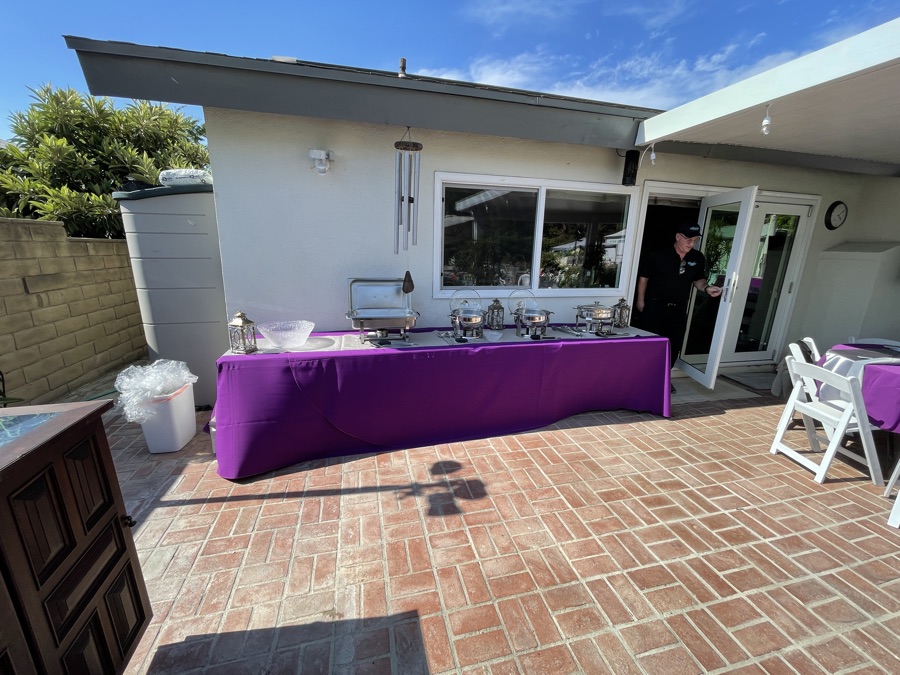 Looking better

Purple everywhere and the dance floor is ready to go!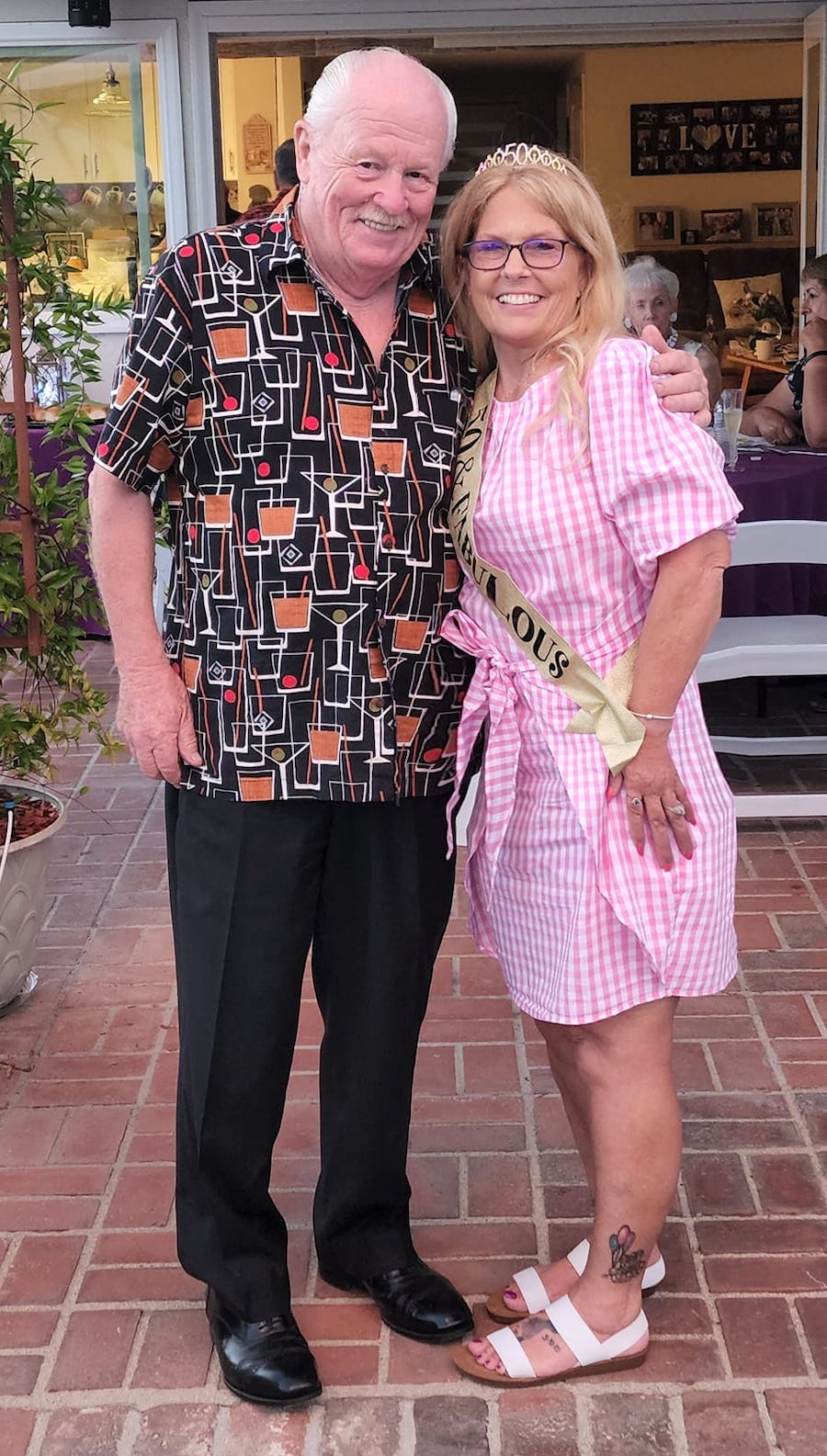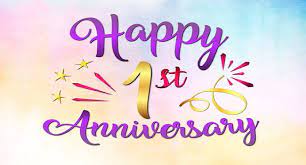 We are ready to go!

"Mommy dressed me for the party also!"
Fillet Mignon with Blue Cheese appetizers were served and they were snatched up immediately. There was a hors-louvers table loaded with dips, chips, fruits, and other goodies. Food disappeared rapidly as most people thought this was it!
A half hour later, Chuck announced the main course was ready and half the crowd passed out - they did not realize another full course was coming. We had BBQ chicken mac & cheese, and all sorts of things. There were three servers, a bartender, and an all around helper in addition to Chick and Lisa.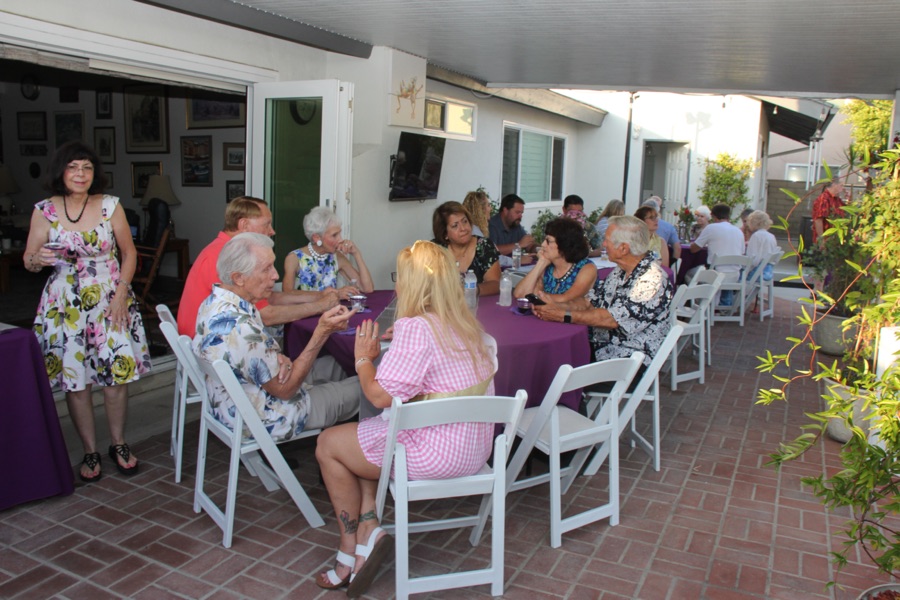 Everybody knew each other!

Friends and family.

The buffet fired up at 7:00 PM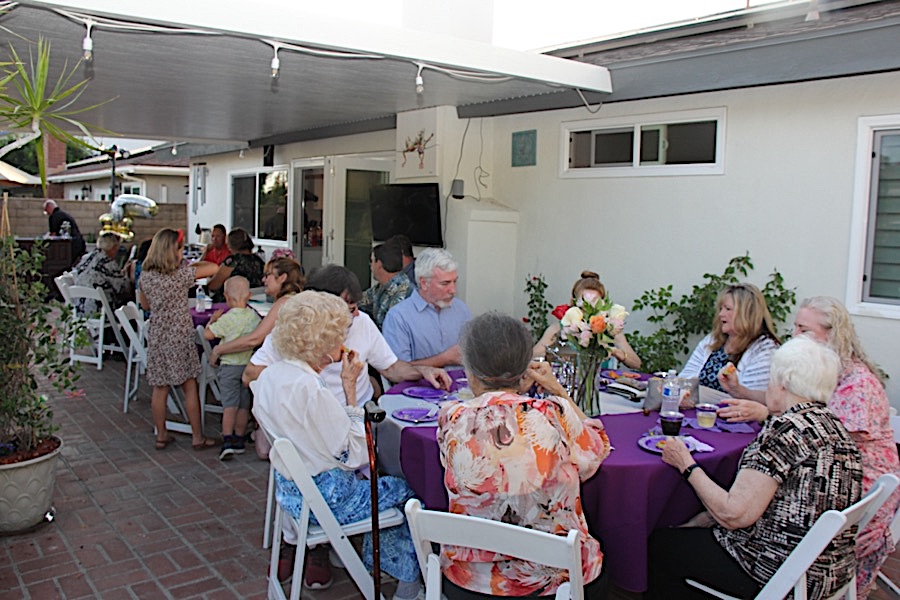 The serving staff did an amazing job, first class all the way!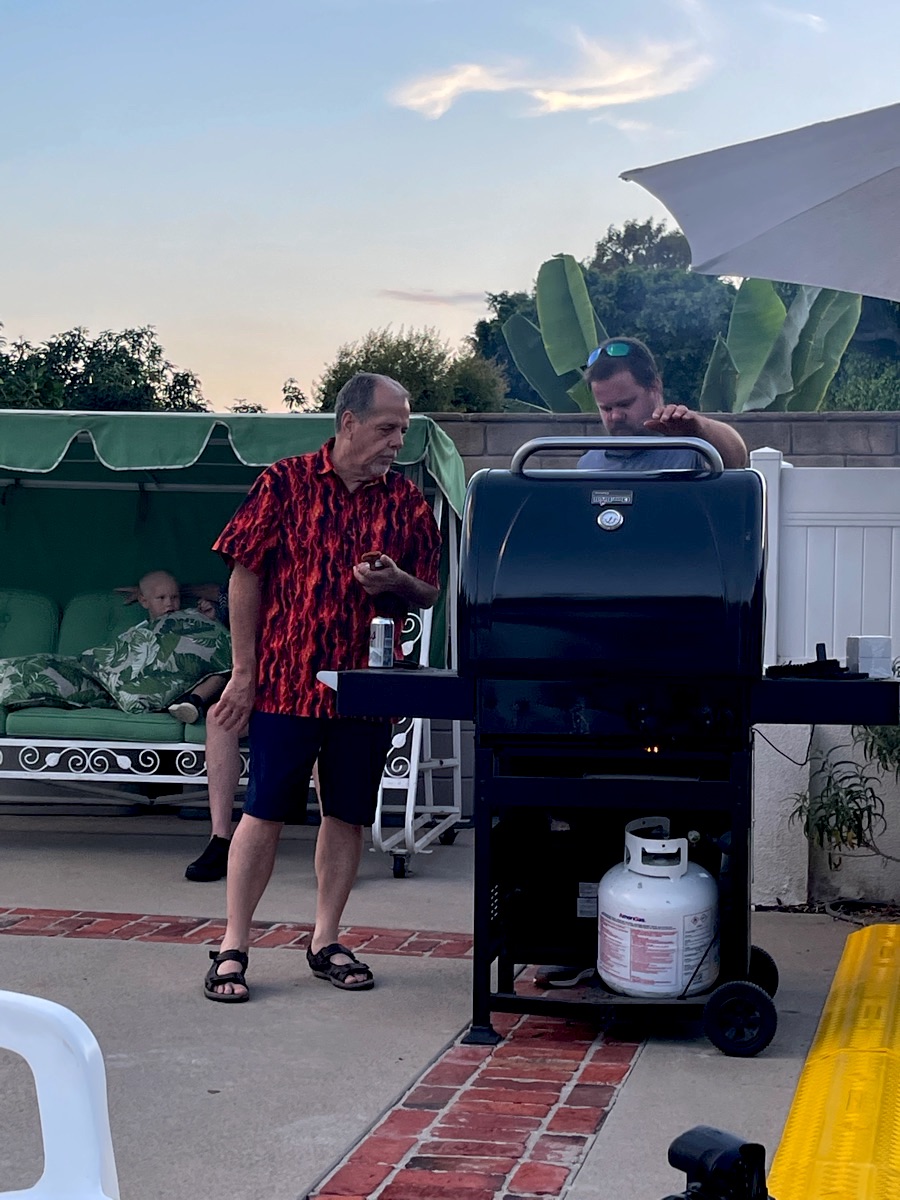 Zack and Chuck are in consultation after a flare up!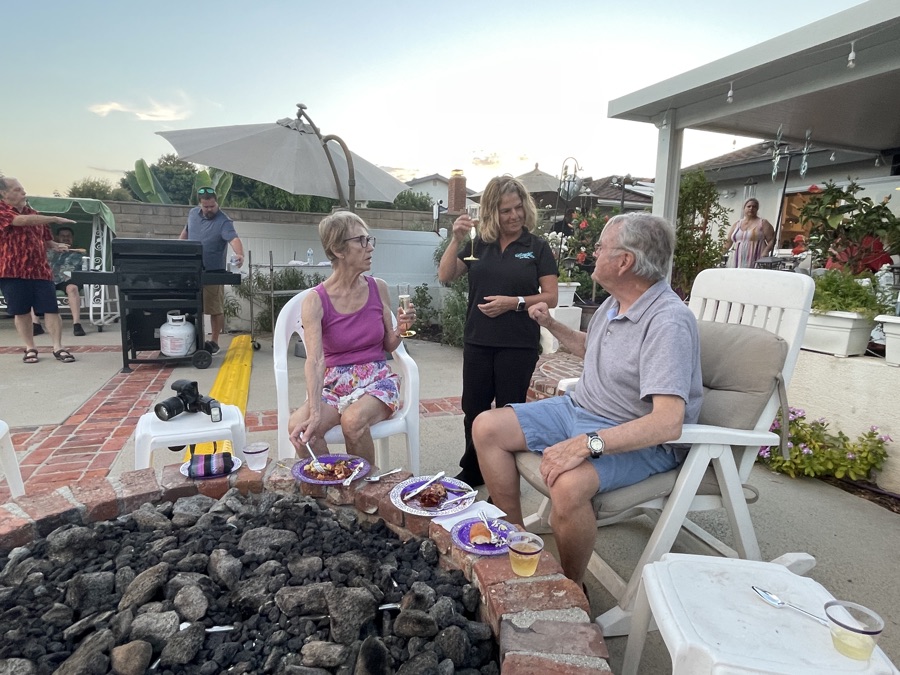 Our neighbor Jeff and cousin joined us this evening!

Go for the chicken, it is delicious.

Chuck races from table to table making sure all is well!

Veggie appetizers for our vegetarians

Steve was in rare form this evening.... Amazing music!!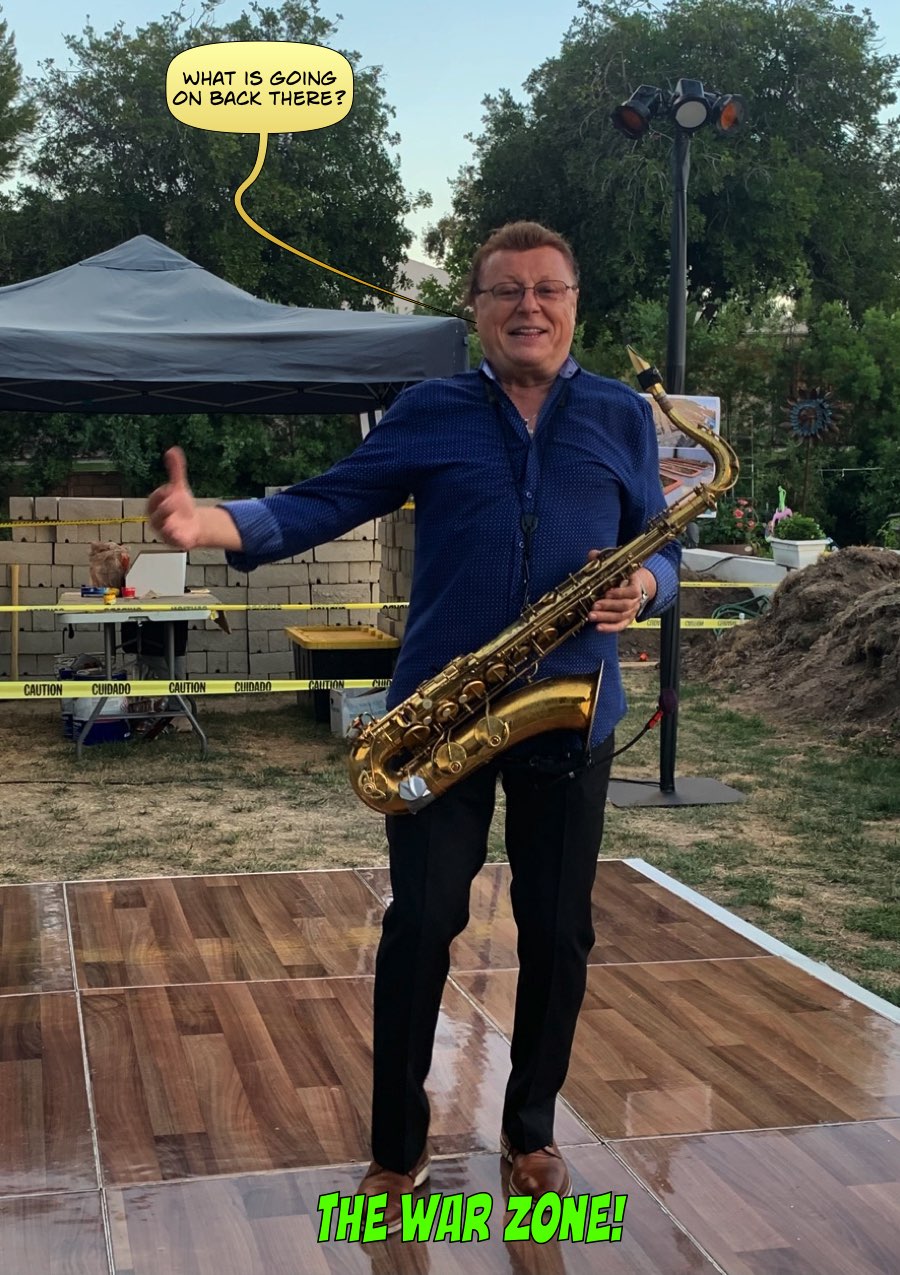 Even under construction the placed looked OK!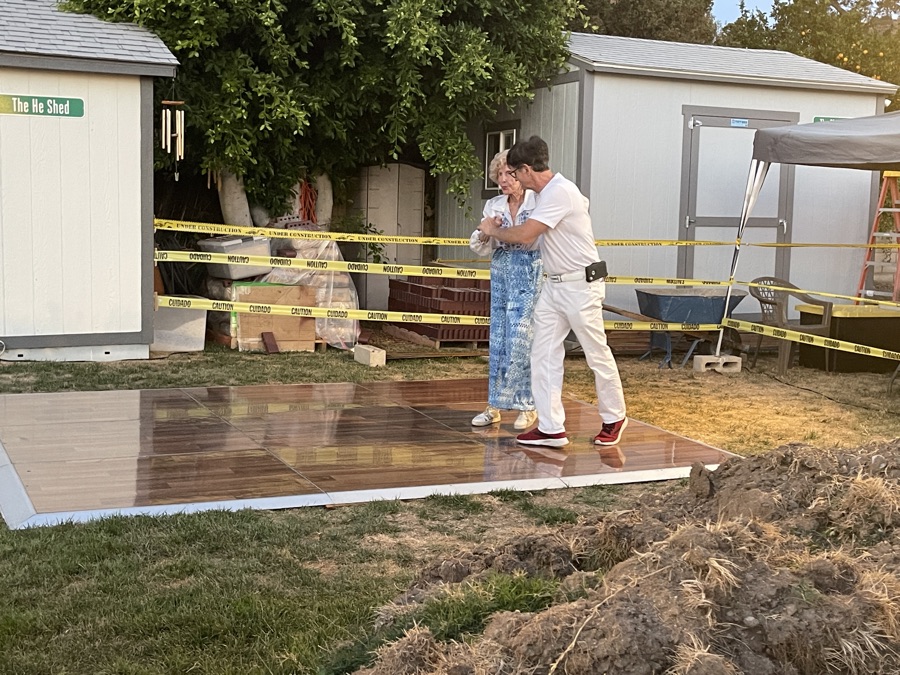 Iris & Will were ready to go!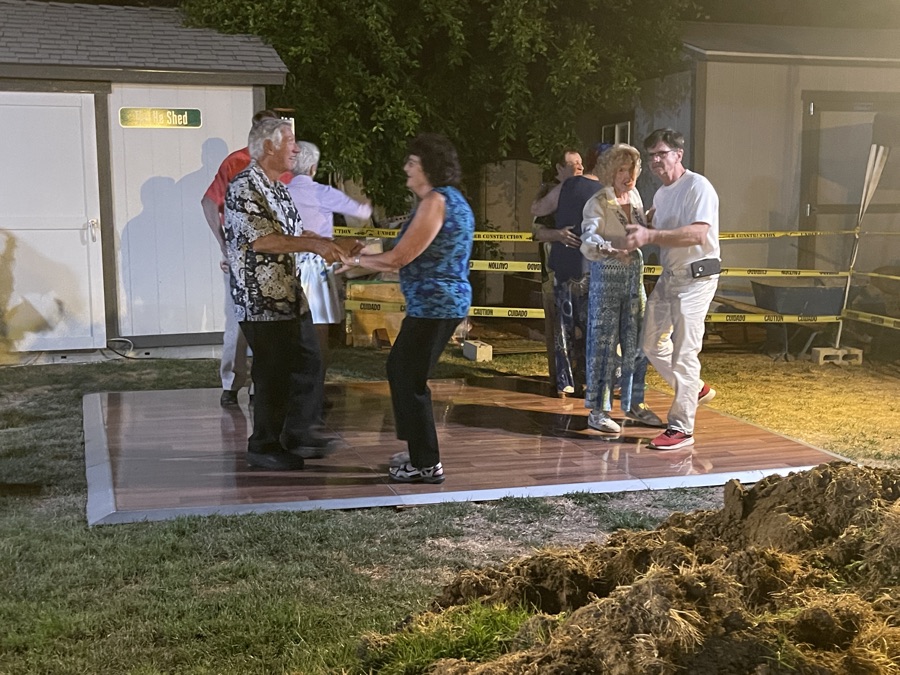 The floor was busy most of the evening.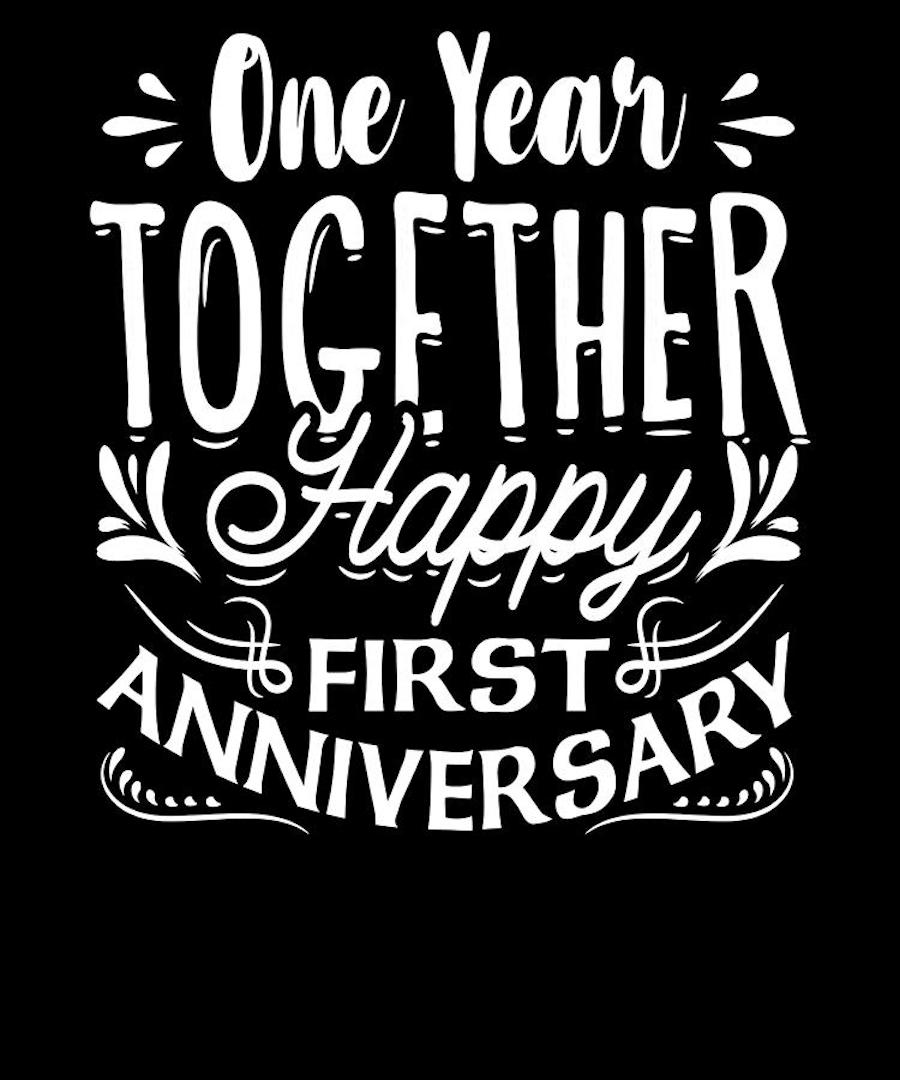 We all got a piece of paper and a pen. Chuck and Lisa announced an event in history and we had to guess if the event was before or after Colleen was born (July 28th 1972). Great fun and no Googling was allowed. Paul scored 7 out of 20 and Colleen won the game scoring 17 out of 20! Wow!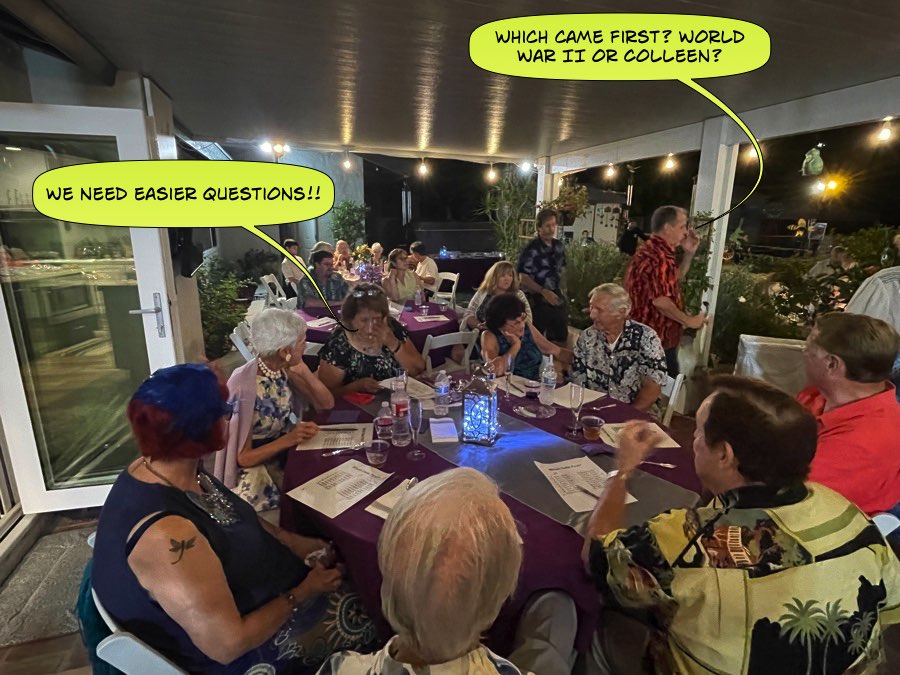 Loads of laughs going on here!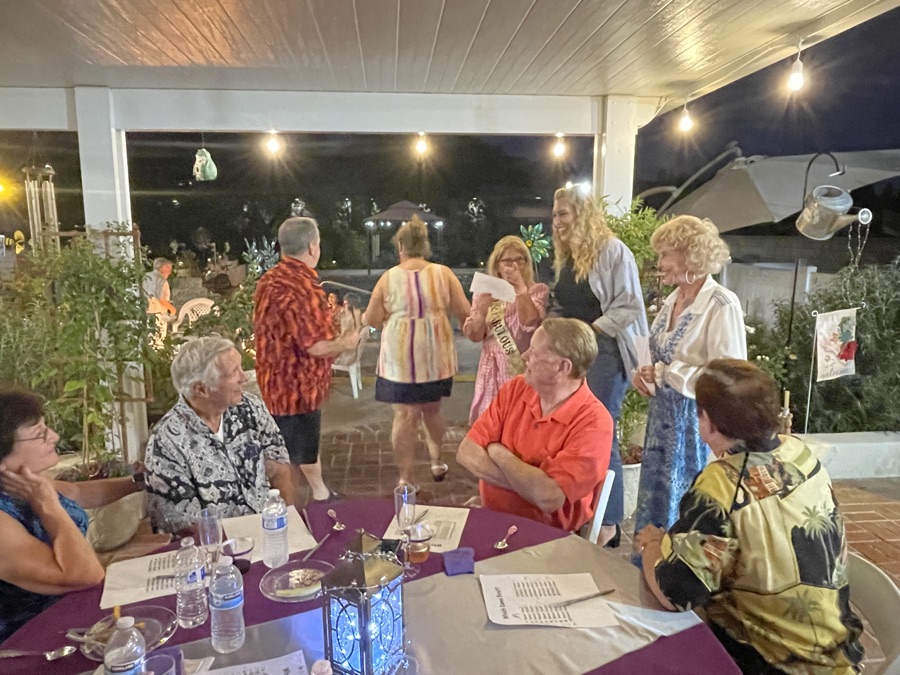 Colleen won, Becca came in second, and Iris came in third
(Where were the guys???)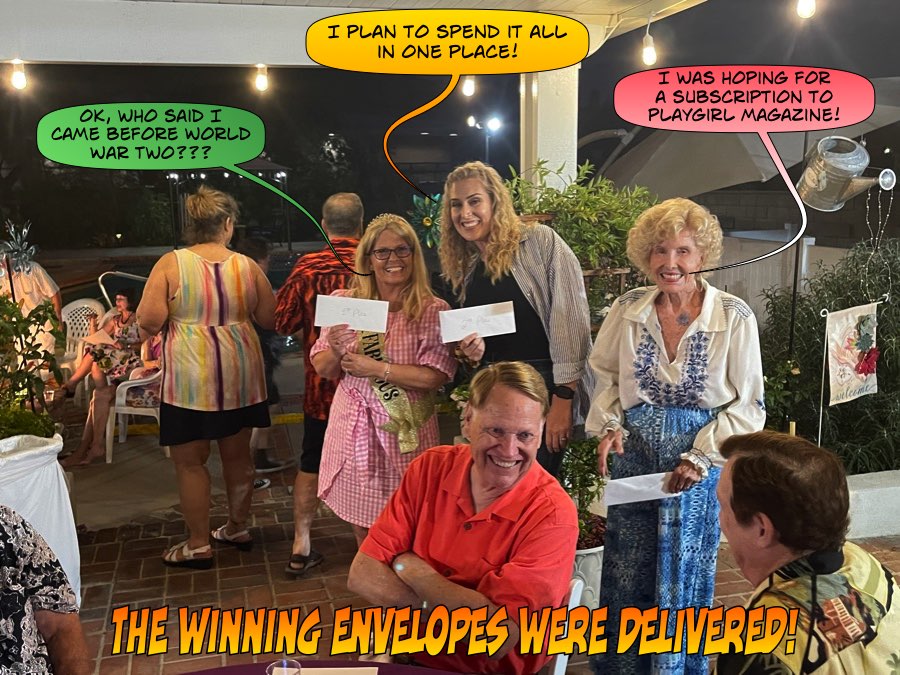 Do NOT spend it in one place!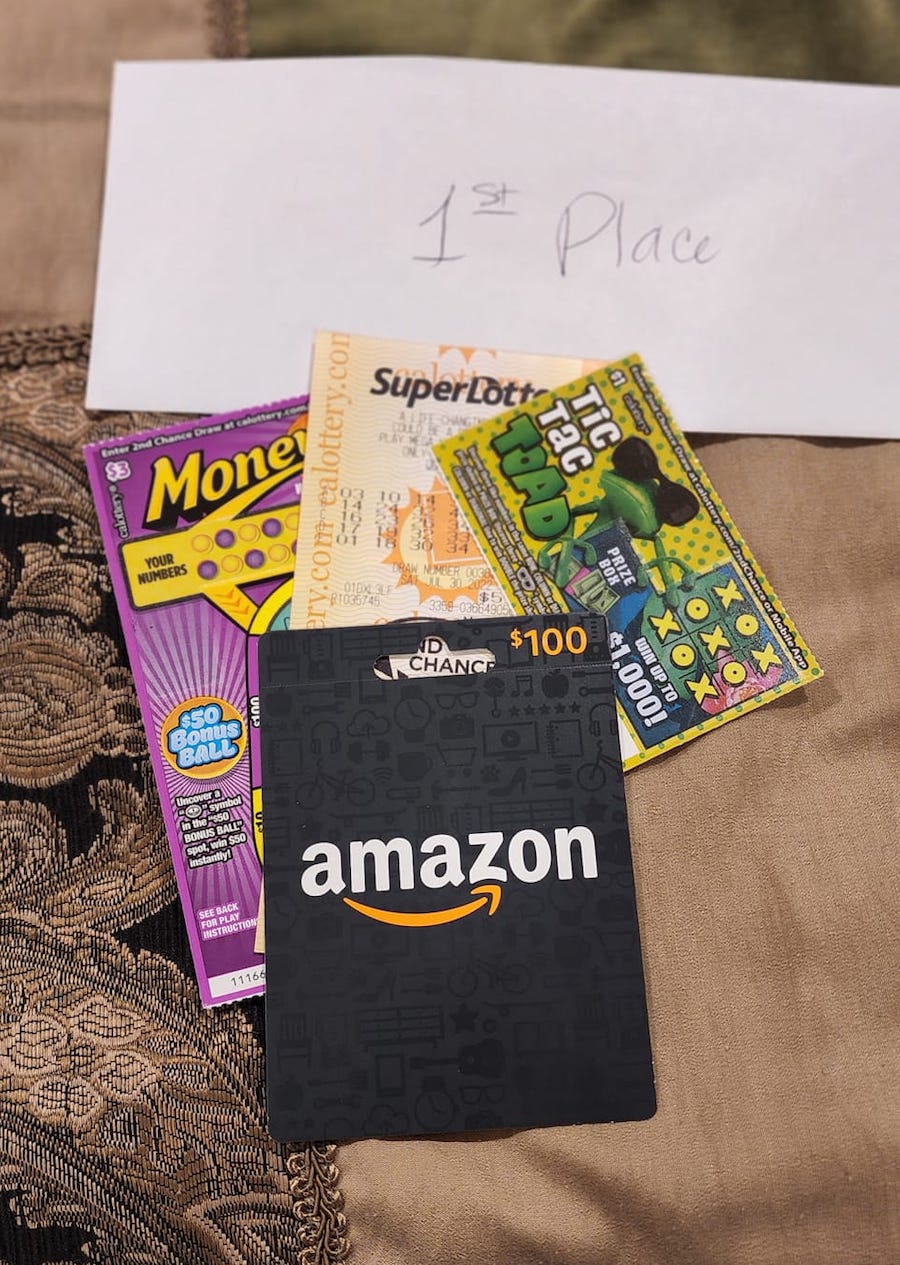 Colleen took the jackpot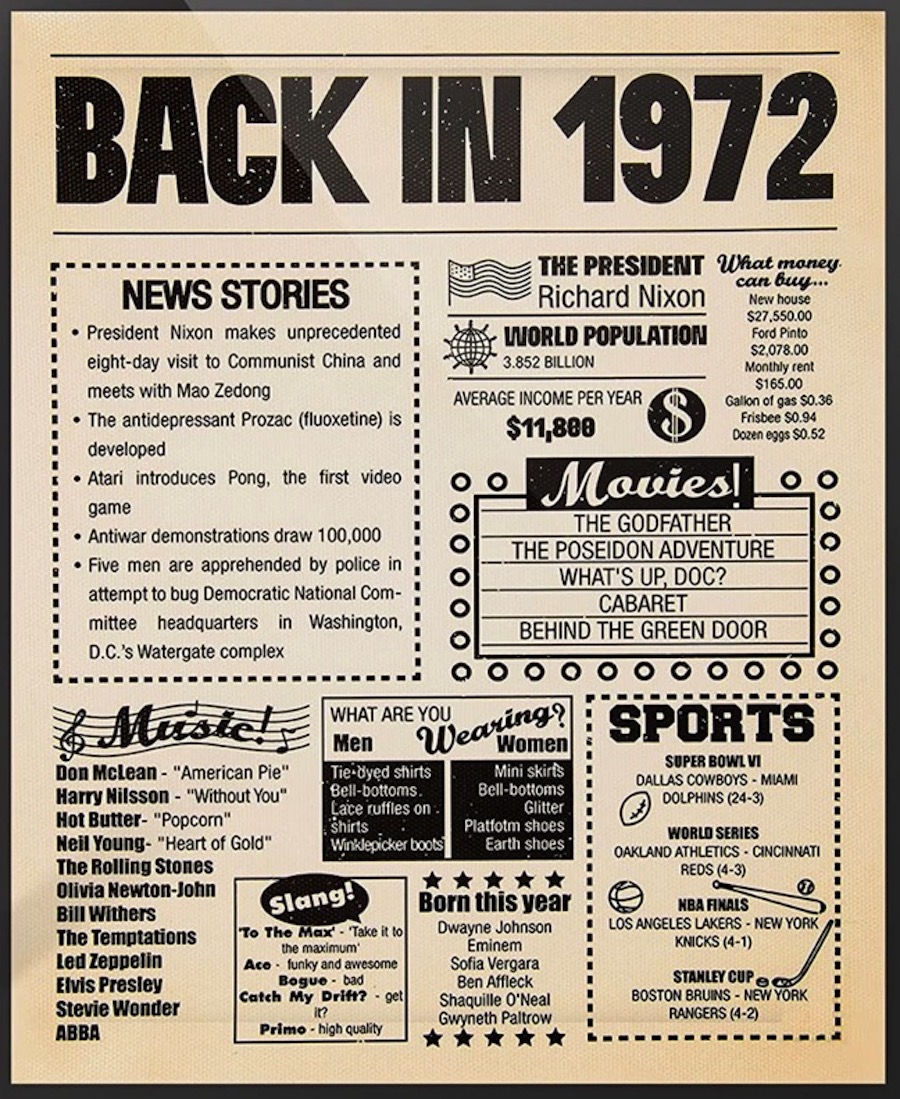 Daughters Michele and Colleen catching up!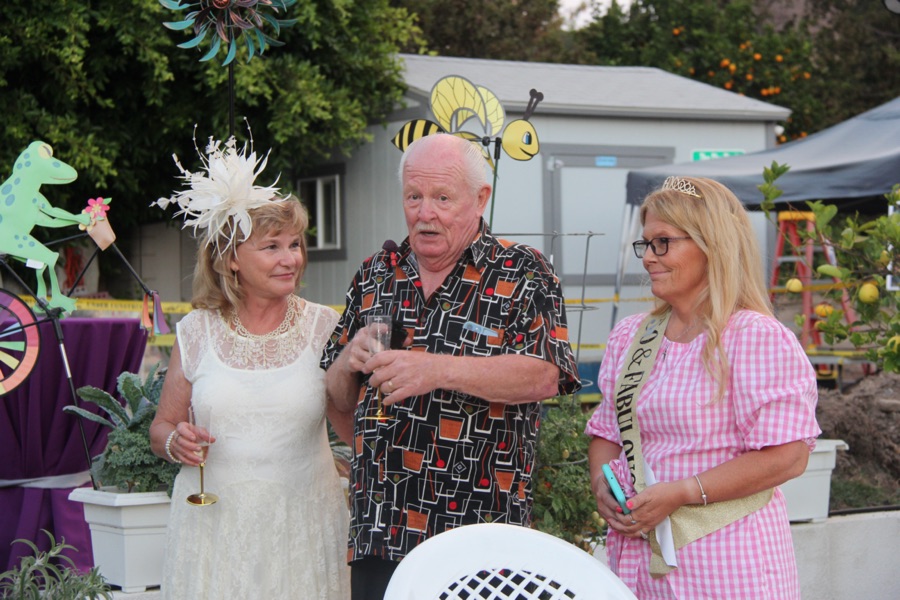 The anniversary couple and birthday girl get shot by Bob Duda, cameraman par excellence!!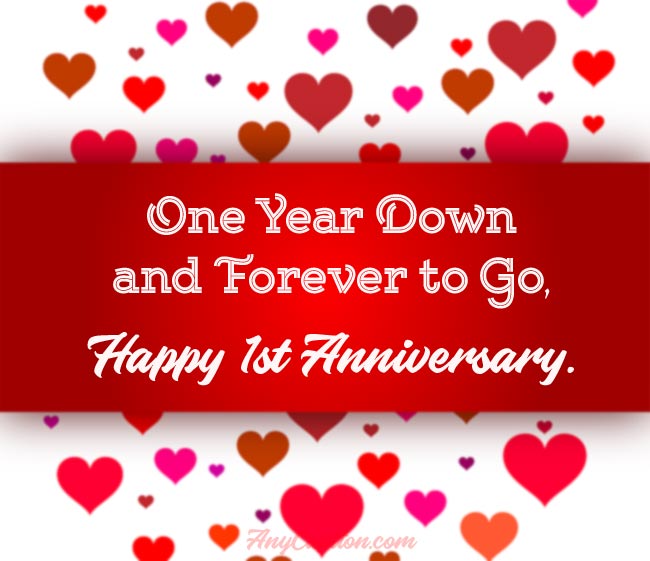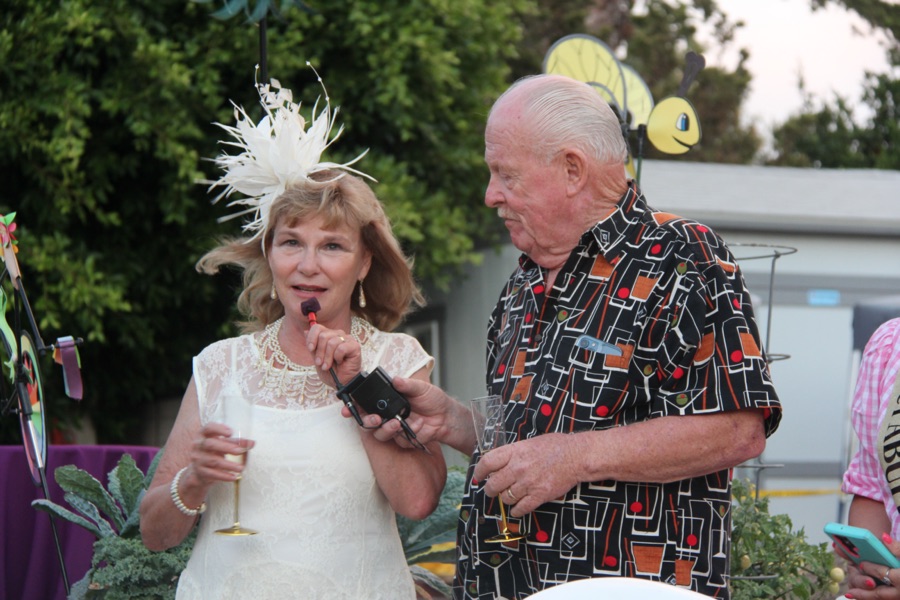 Mary speaks and....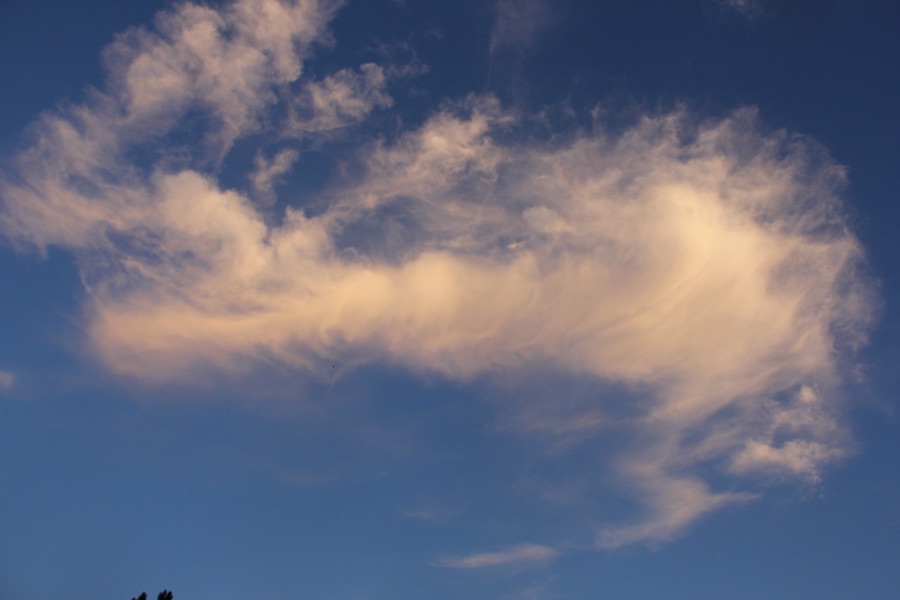 ...the clouds lit up overhead!!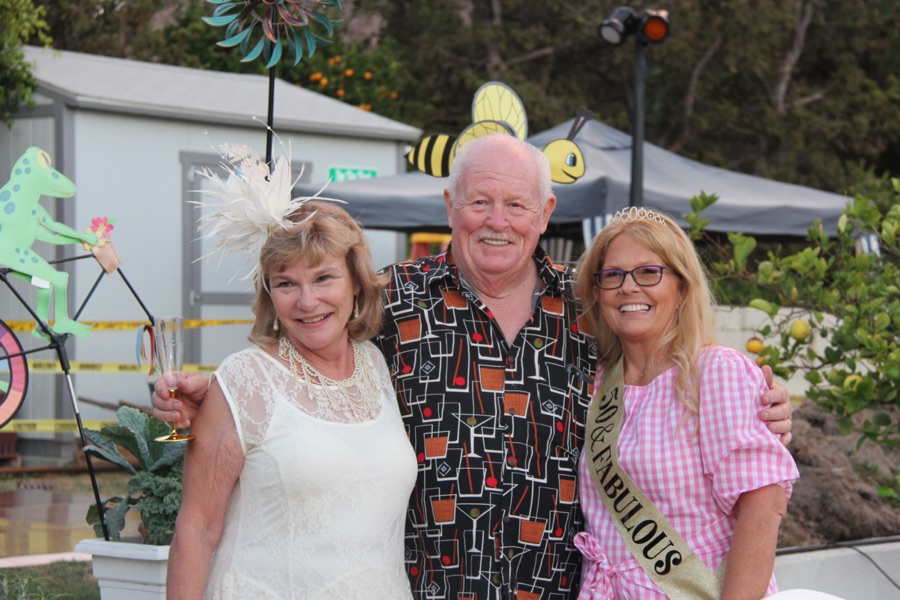 Someone asked if I had a bee in my bonnet?!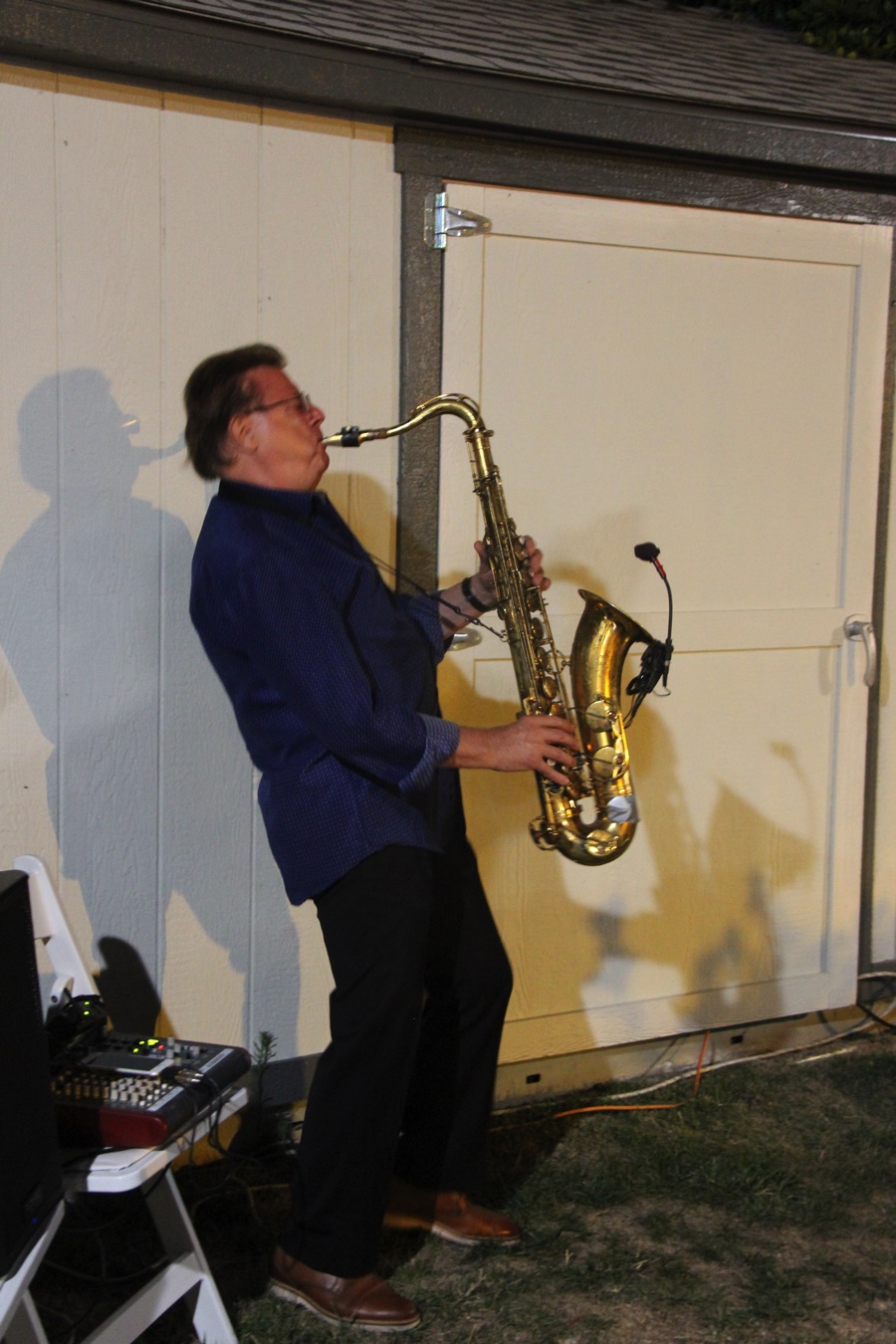 The music was amazing this evening.

You guessed it, texting each other!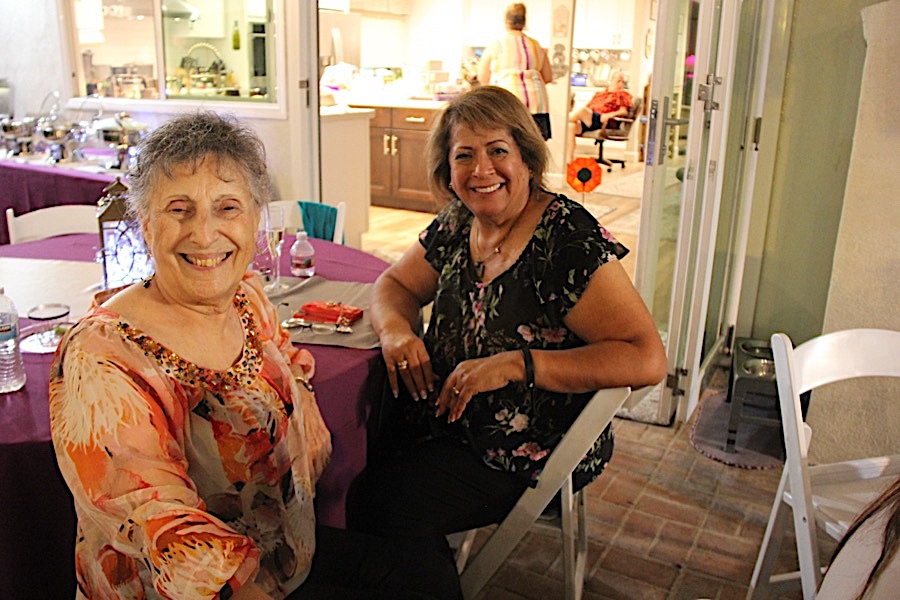 Irene and Vicky always liven up the Party!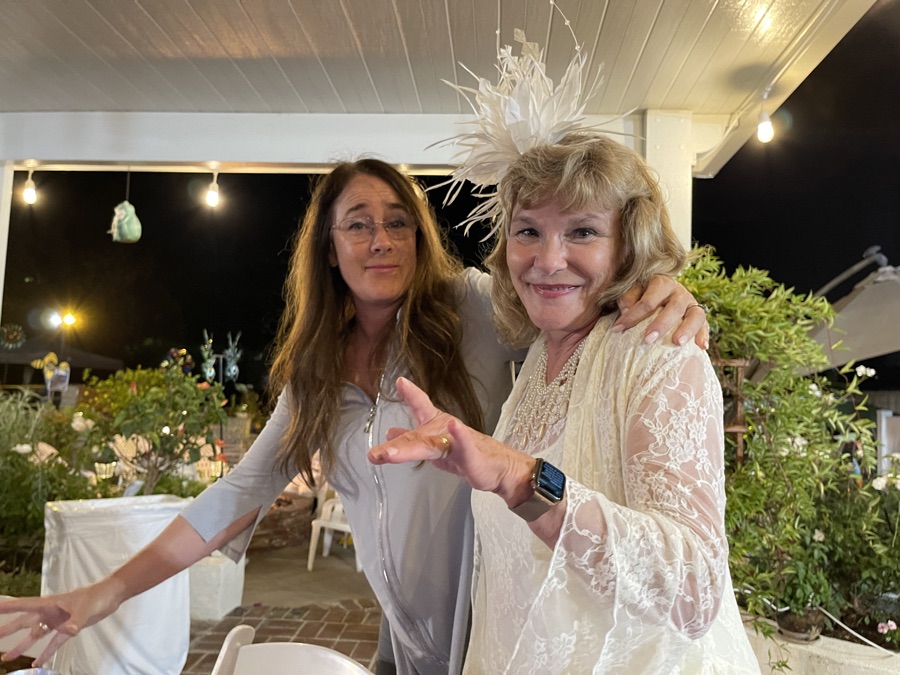 Sydney joins the fray!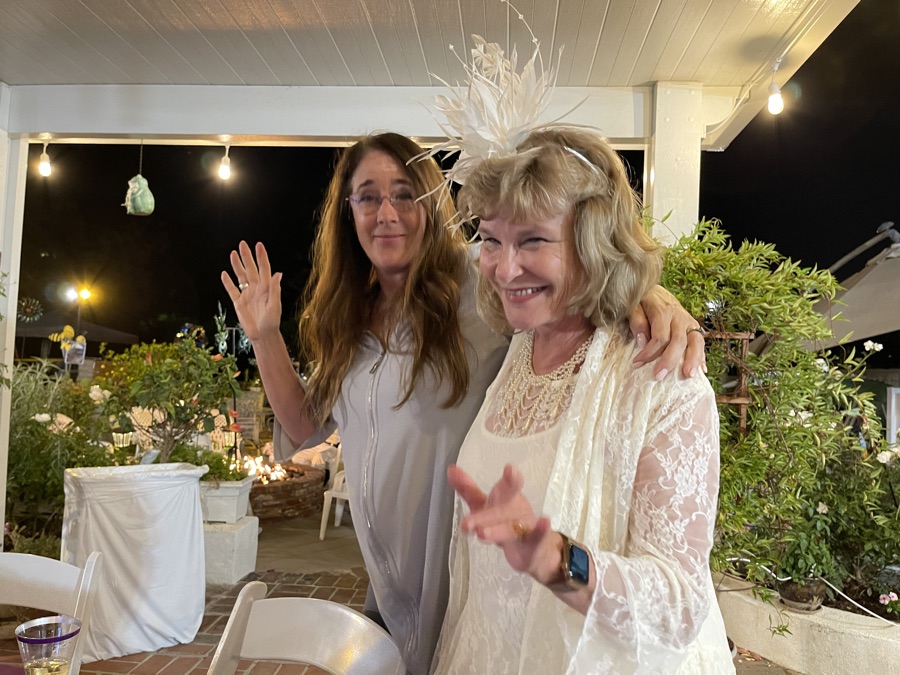 We are happy her green card was reinstated; she can come from Idaho!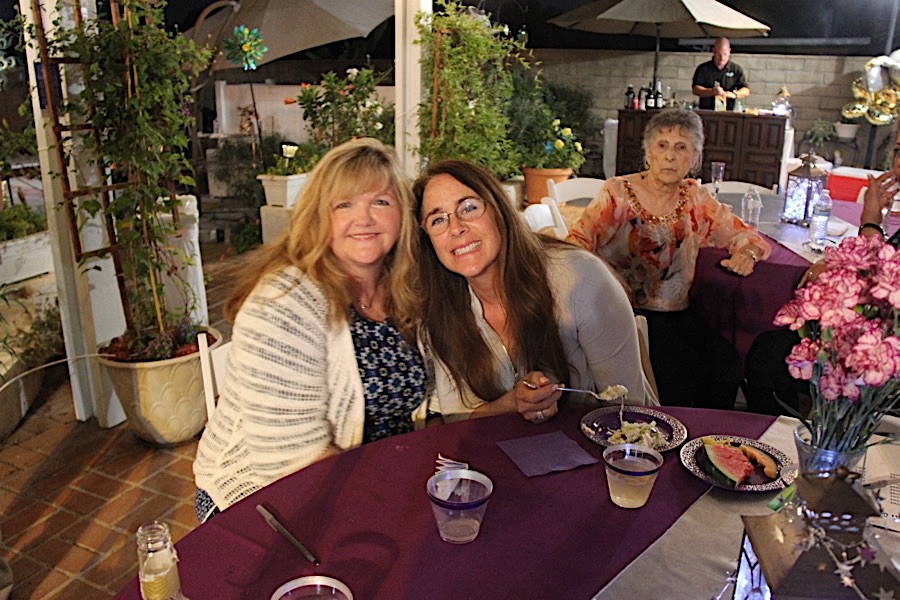 Sydney visits the family1

But first we must practice!

"No! You can't tell them that!!"

"I won't tell them EVERYTHING!"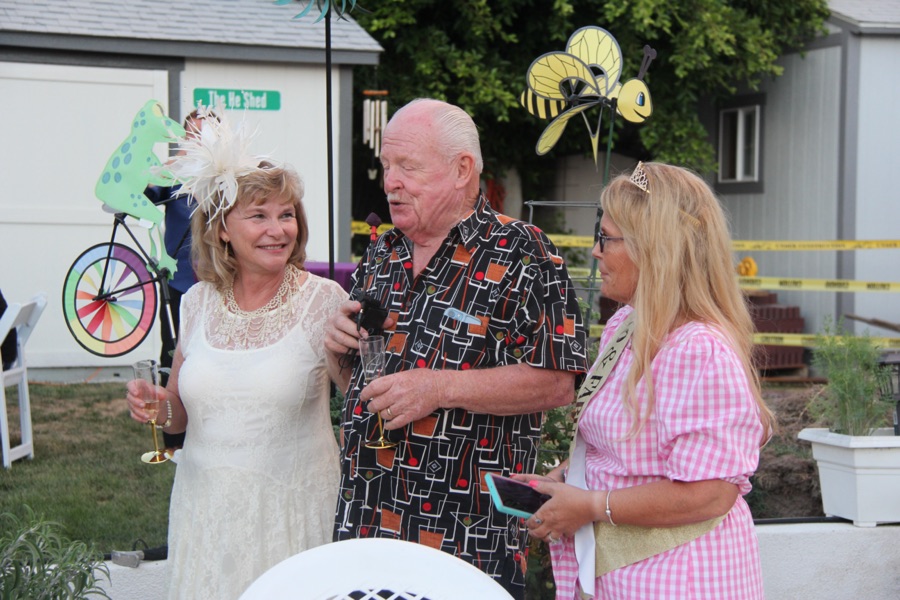 Surrounded by beautiful girls!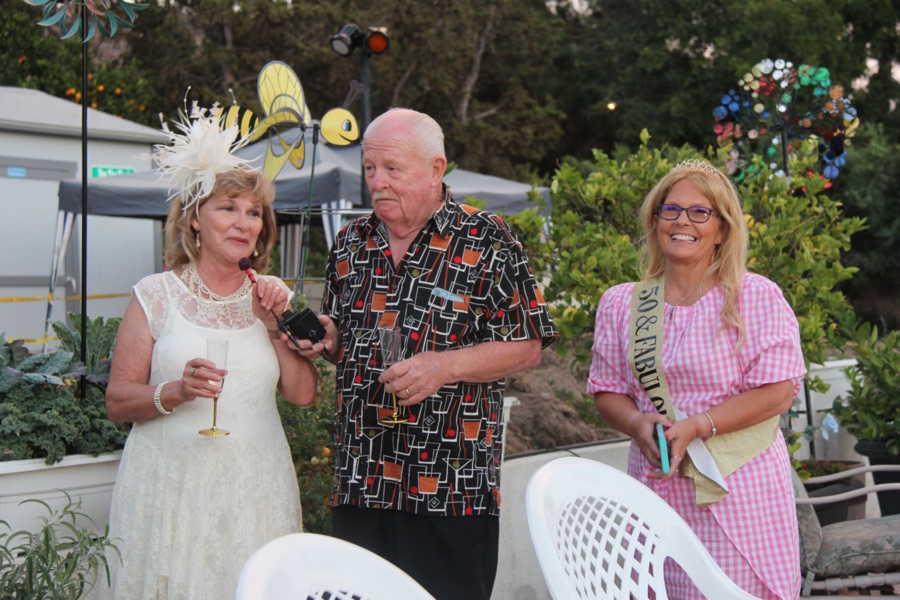 Mary speaks about this last year (My fingers were crossed)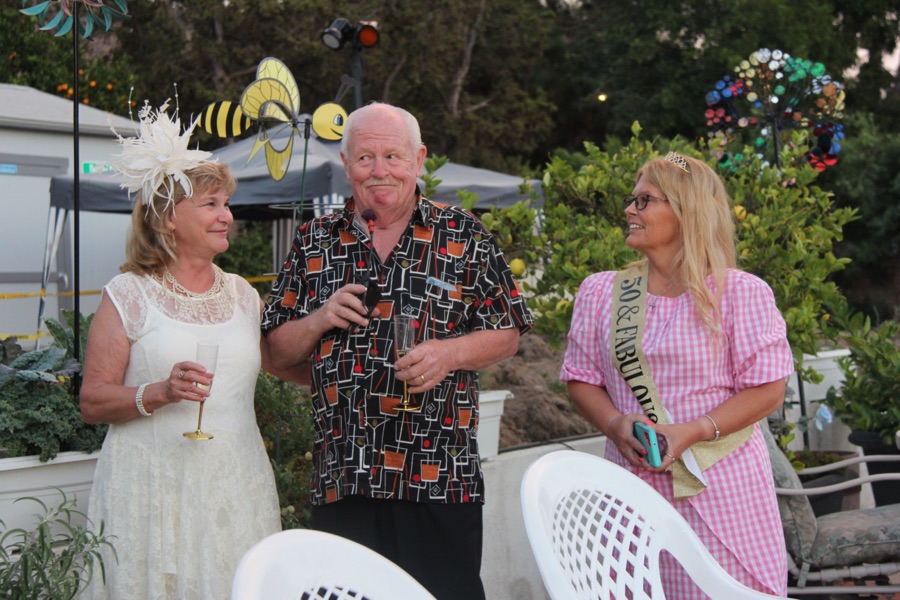 Then I speak and Mary's fingers are crossed!
(I can dress me up but I can't take my anywhere!)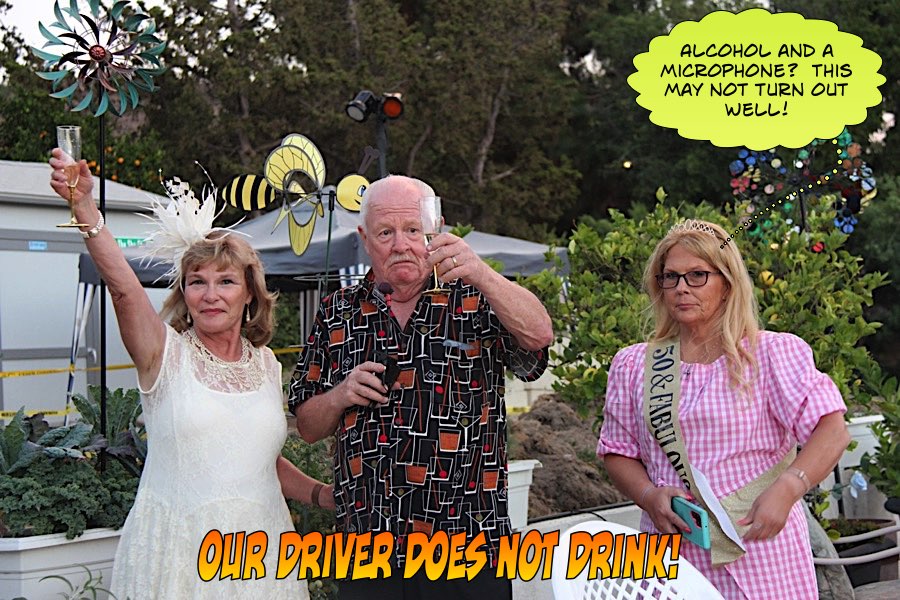 We toast for another outstanding year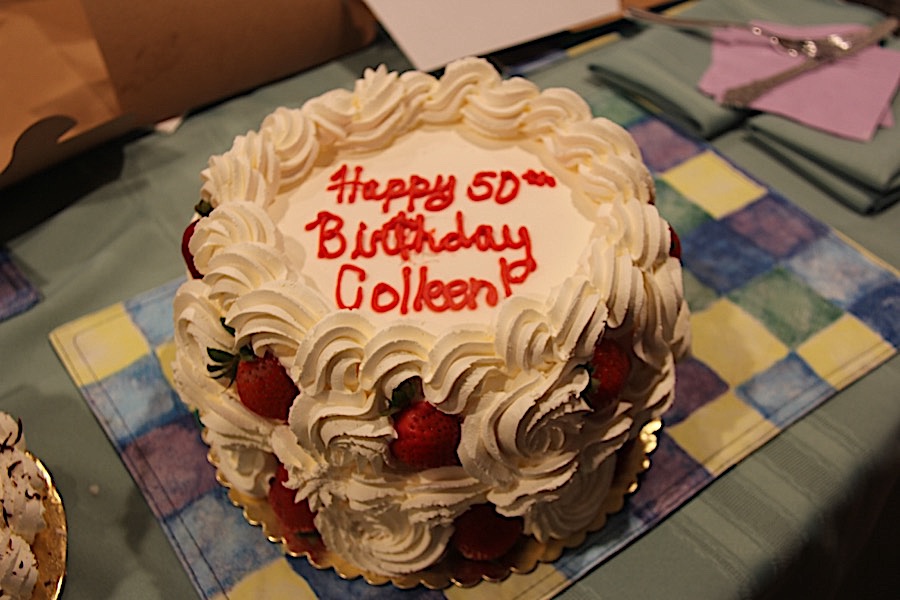 Out came the first cake complete with see-through asbestos cover
( to protect guests from the flames and to keep it from melting)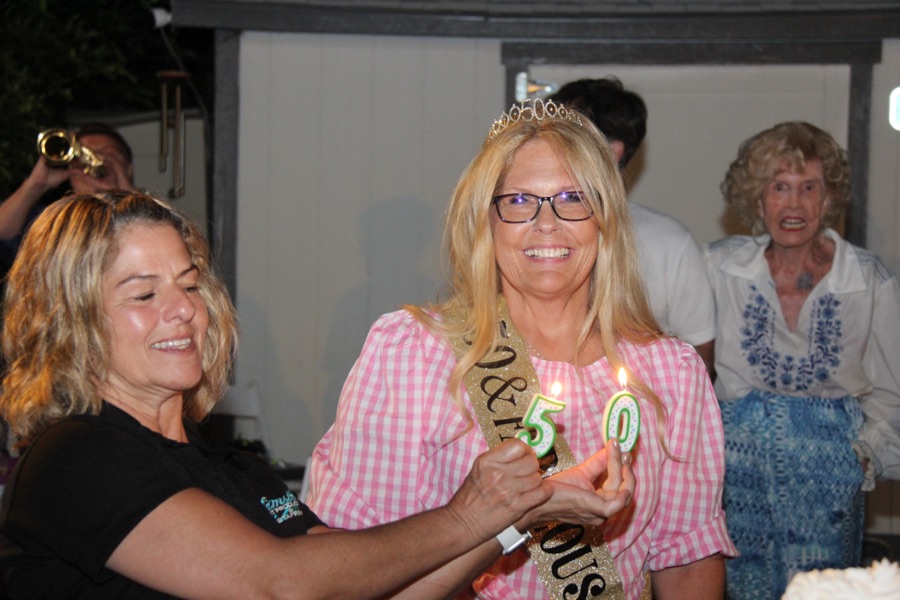 Colleen uses the COVID technique of blowing out the candles
(Keeping a six foot distance)

Blowing out the candles COVID style!
(Maybe we should have named her WINDY!)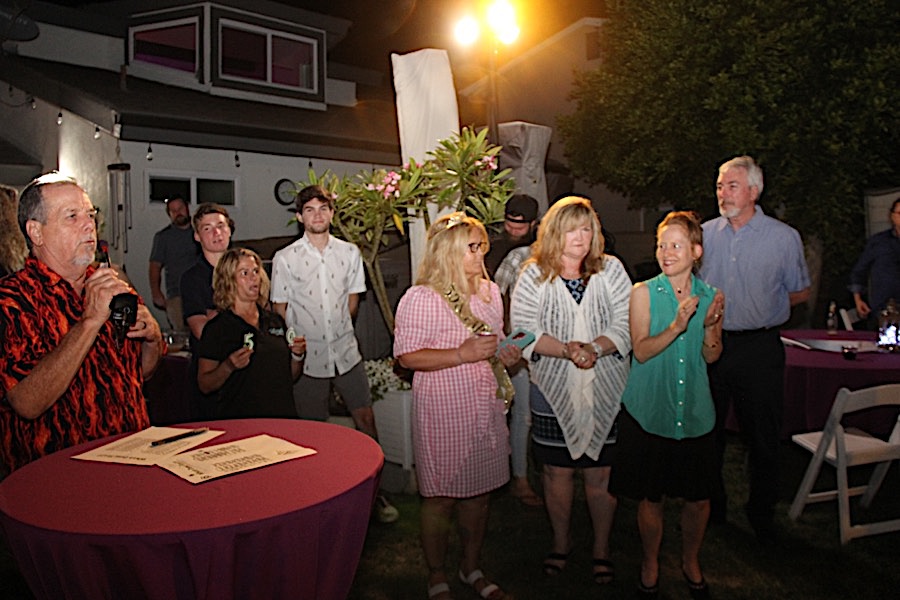 Chuck leads everyone in a chorus of "Happy Anniversary"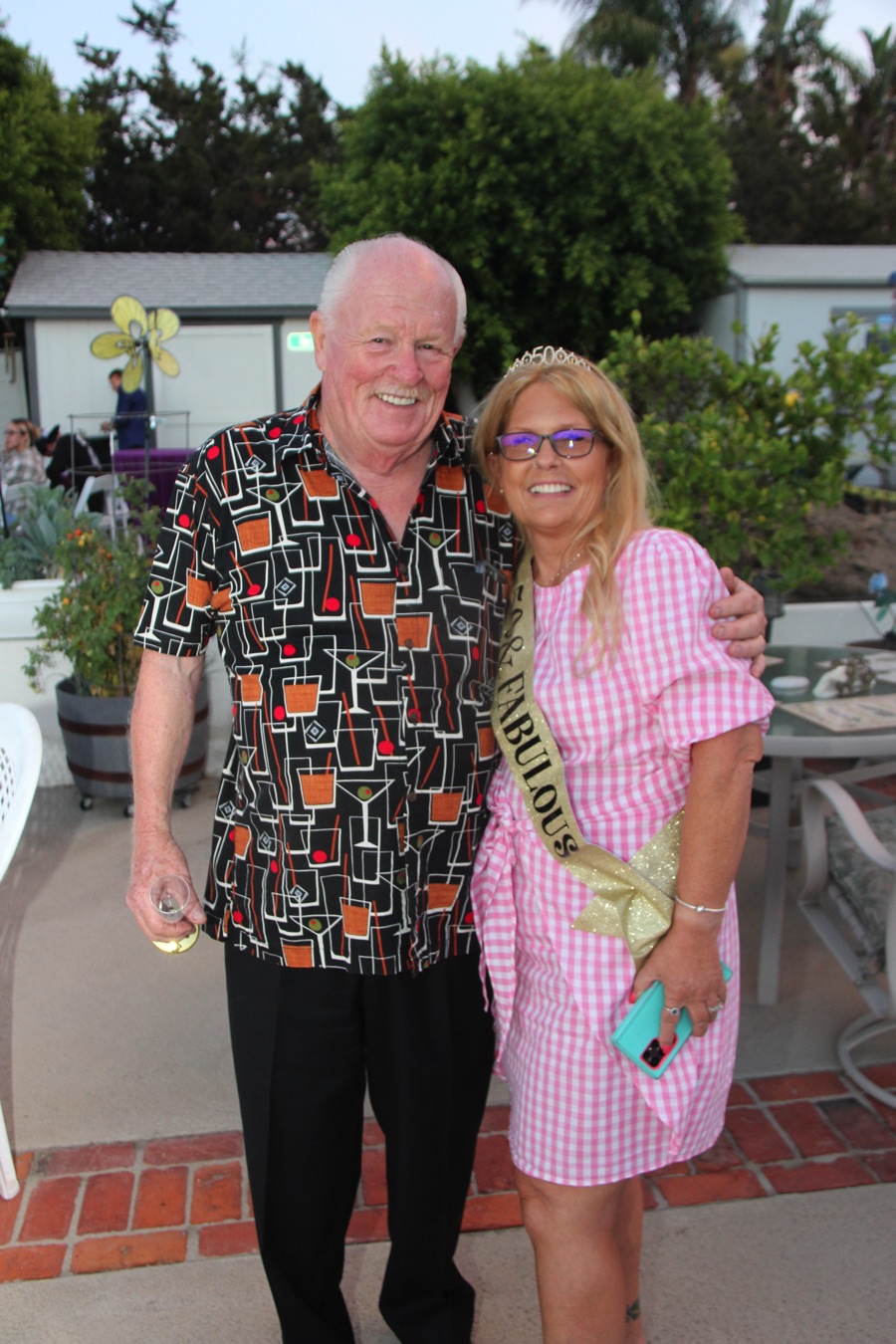 Father daughter, thank goodness Mother Nature is so forgiving!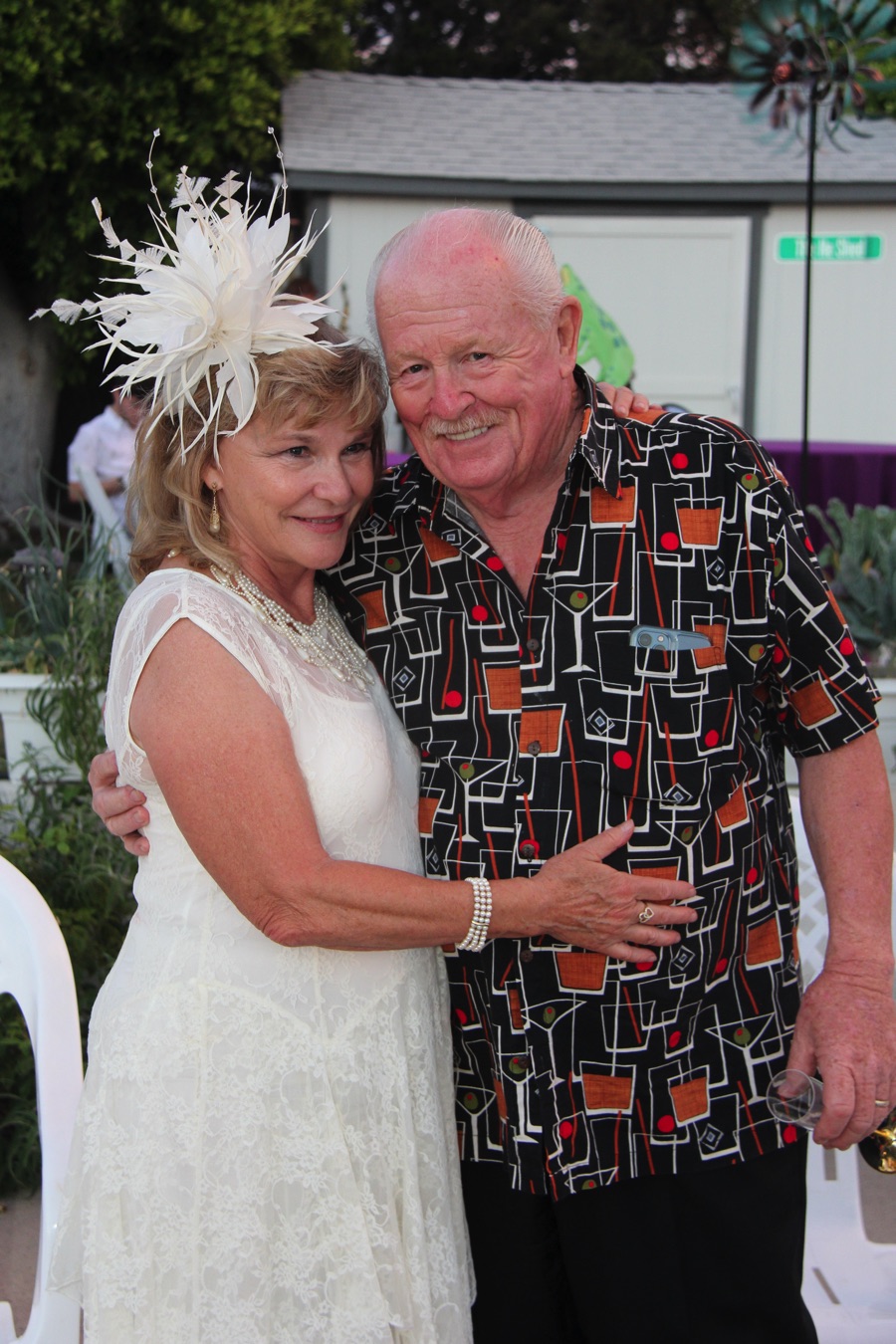 Dat's my baby!

Ookie ookie, its Blackforrest German chocolate cake!
(Eaten with chopsticks, there are zero calories)

Dear friends David and Dianne


Zack, Becca, and Becca's folks, Peanut and Gary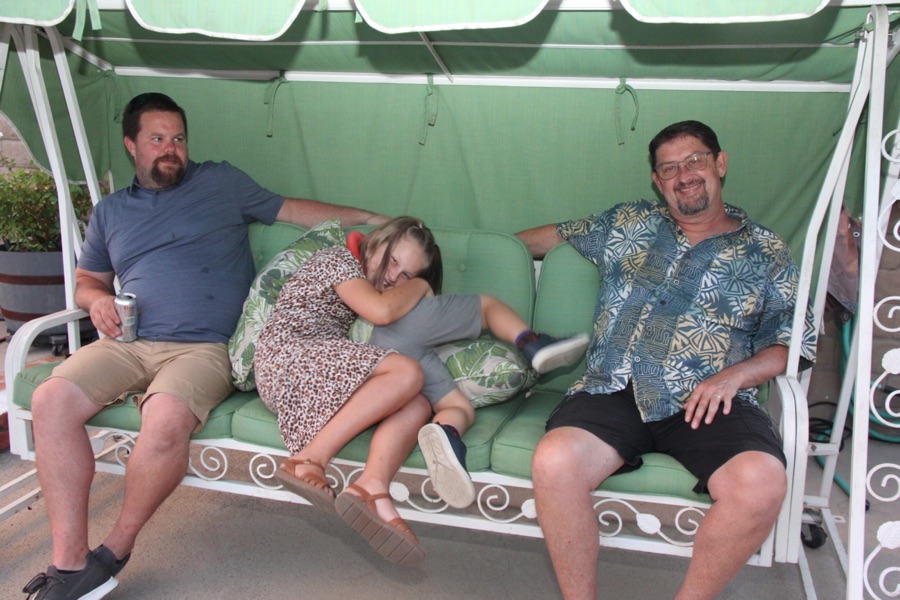 Everybody loves the old garden swing!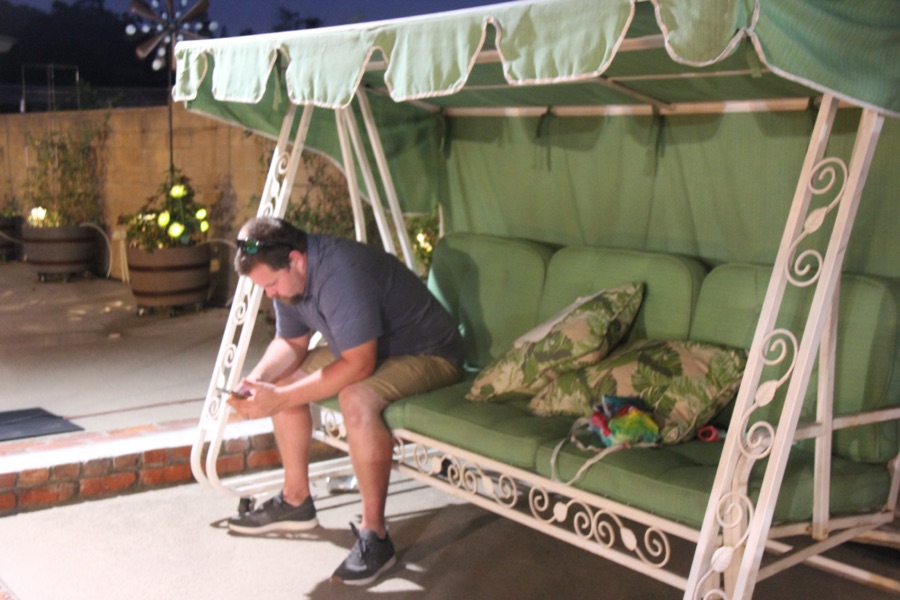 Zack takes a rest!


No mooning while you dance!!

How to get in trouble quickly !

The yard is rocking!

Go girls go!! You too Mike!

Music draws people to the floor!

Go Iris go! 95 and going strong!!!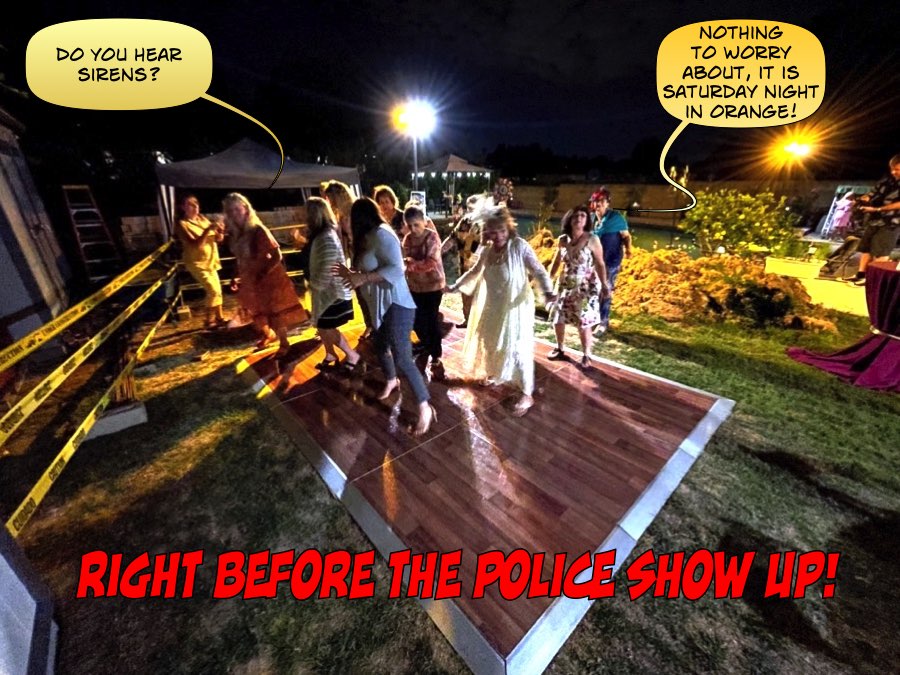 The worm stompers were going strong!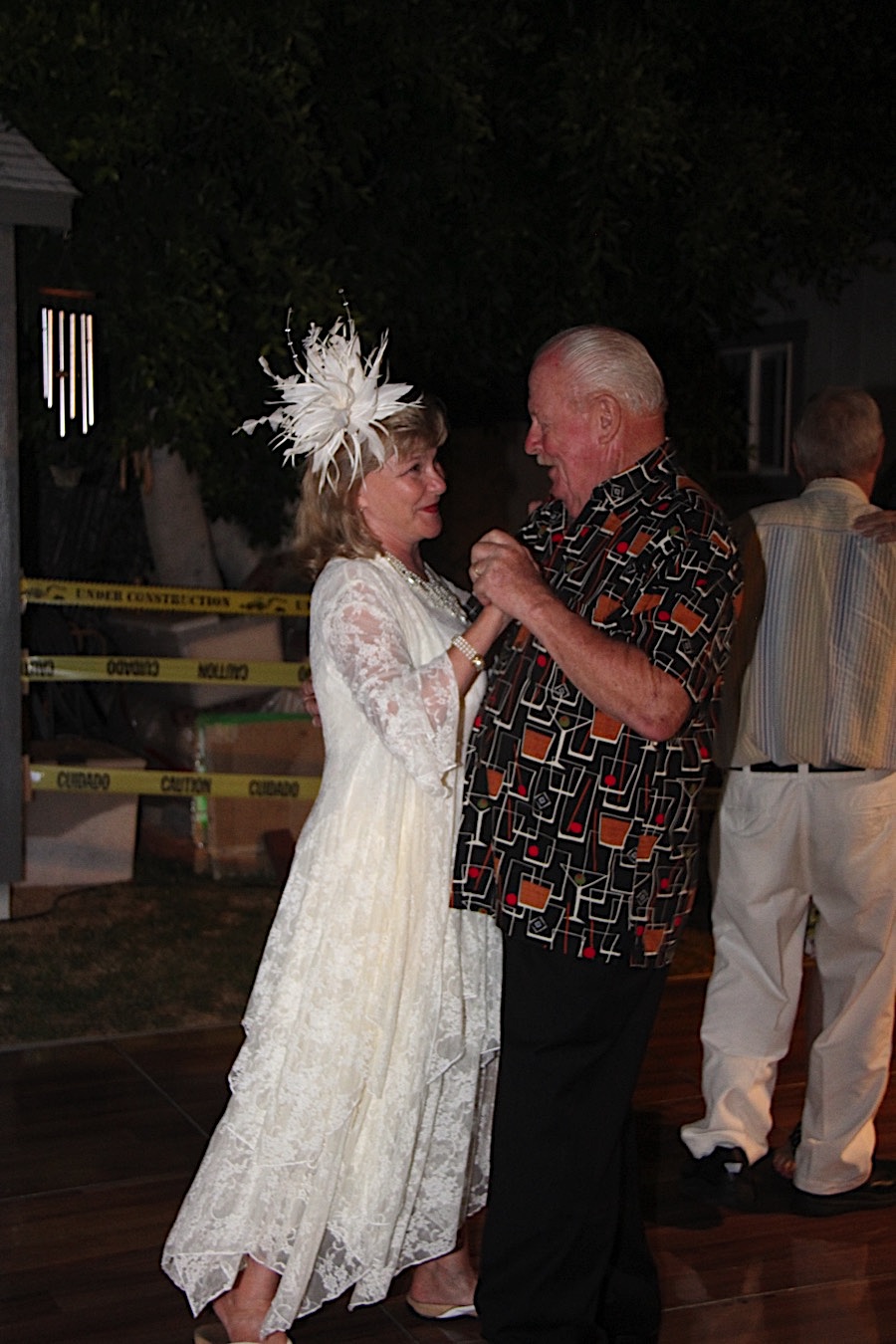 We have done this before!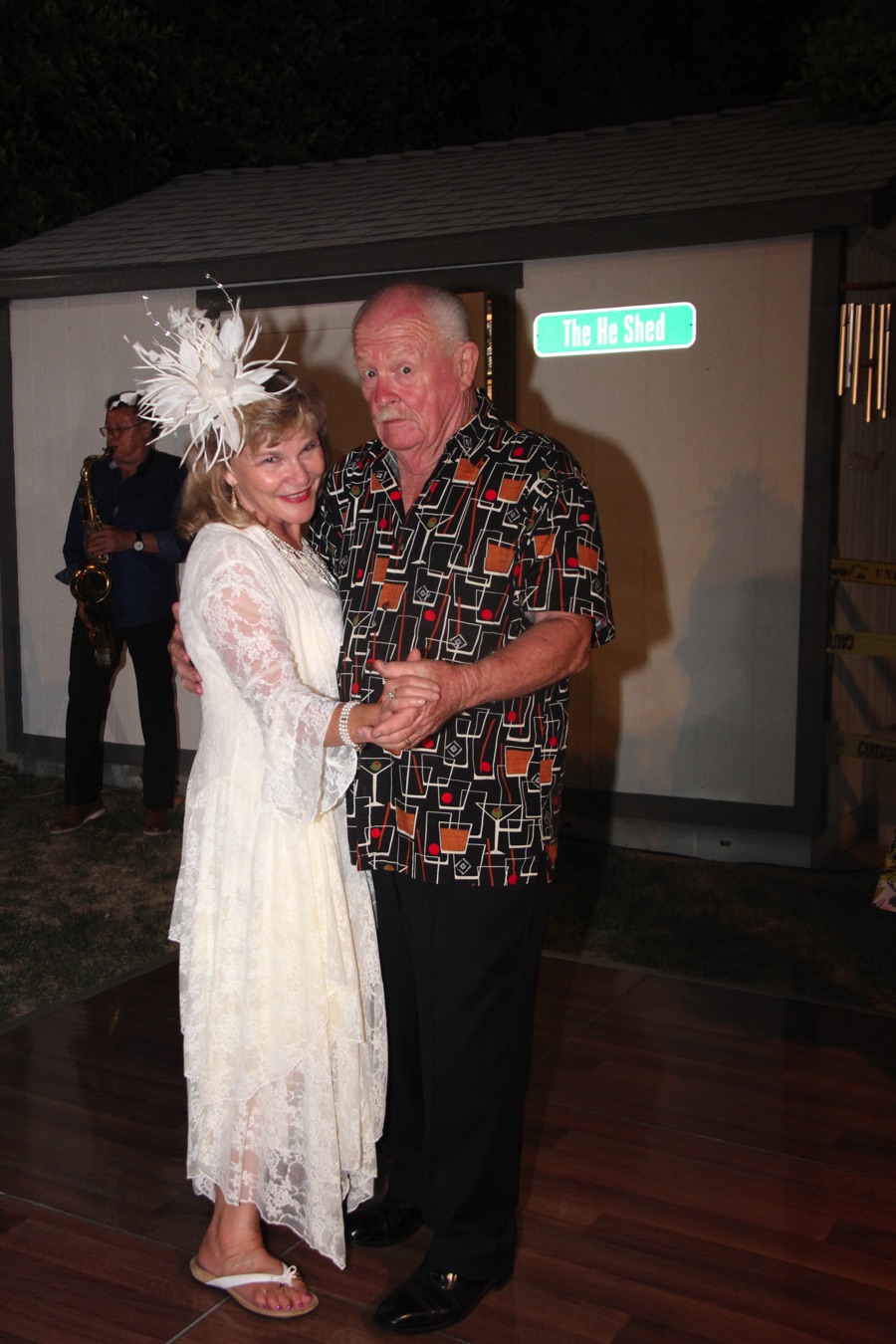 Am I a lucky guy or what???

One more time around the floor!

Careful there, we are near the edge

A brave sole with open toed shoes!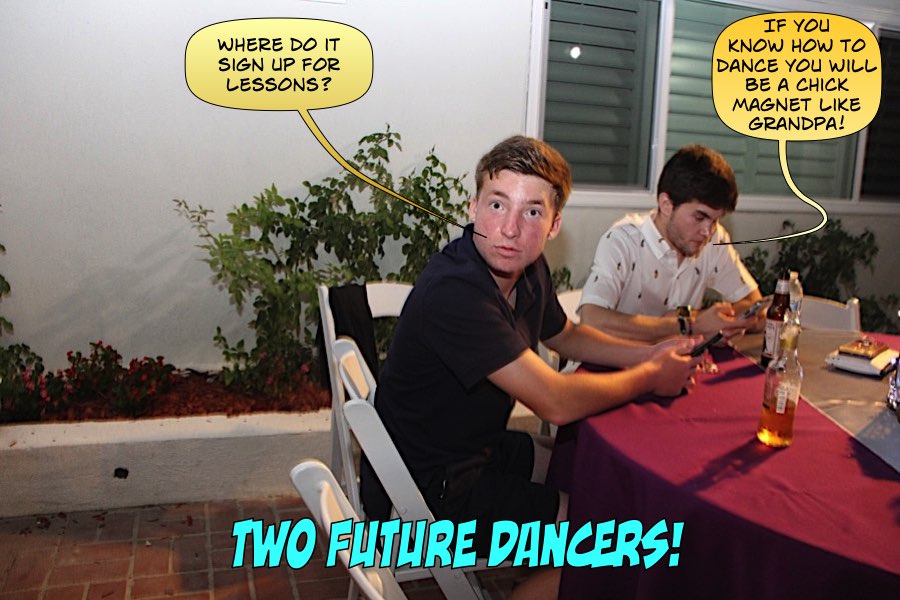 "That looks interesting"

Roast them and toast them and then giggle a lot!!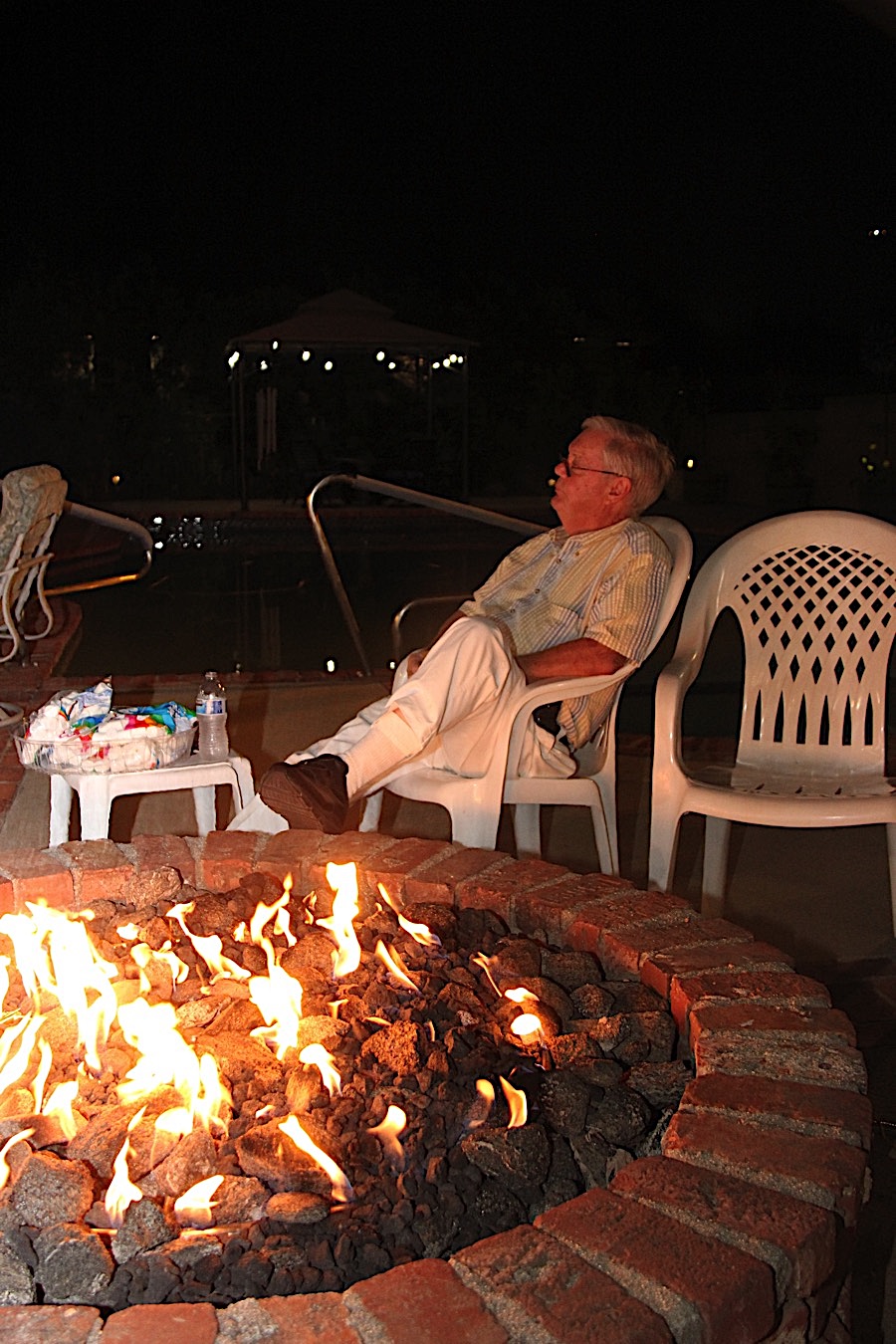 David found the perfect vantage point!

Remy shows the older guys how to toast marshmallows!

Time for ghost stories!

Is this a vegetarian marshmallow?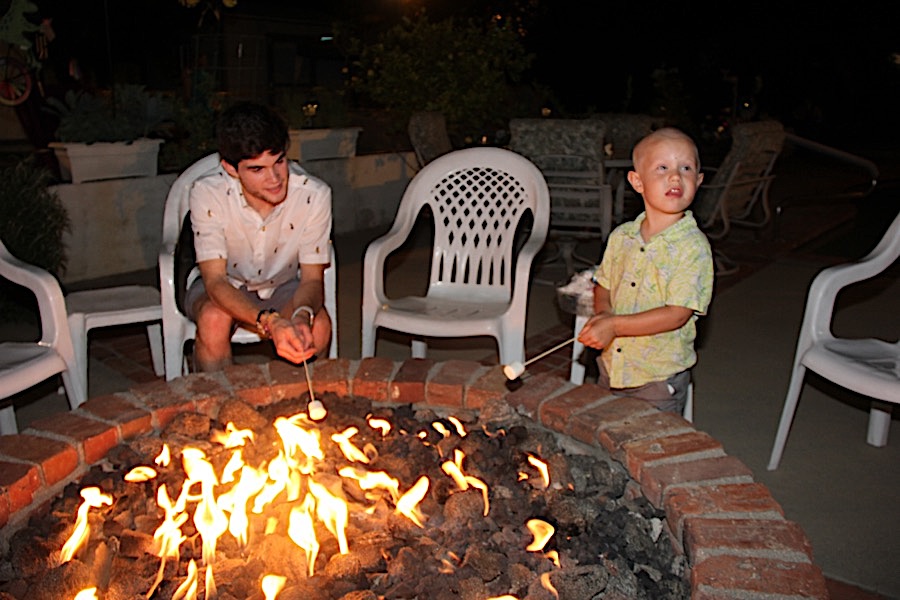 Grandson Nick assists great-grandson Remy in the finer arts of marshmallow roasting!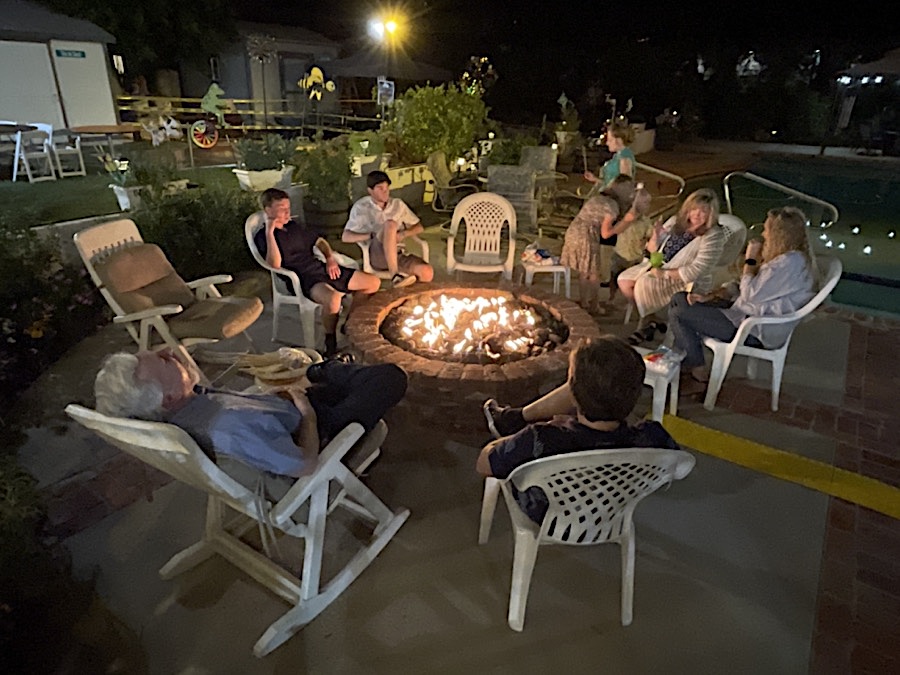 The marshmallows made a real hit!!

Break dancing?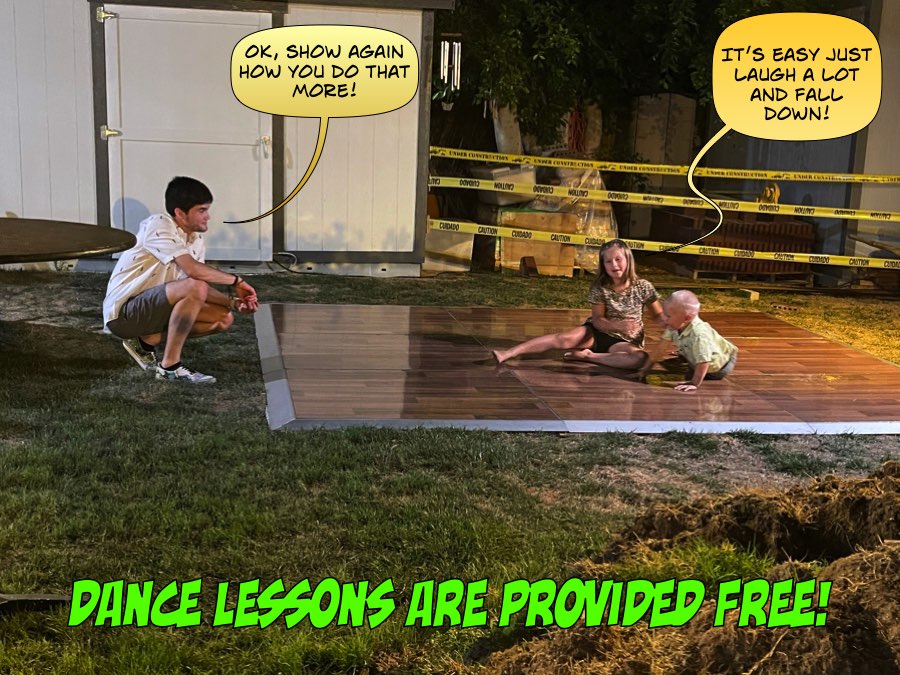 No, just having fun!

Everybody loves marshmallows!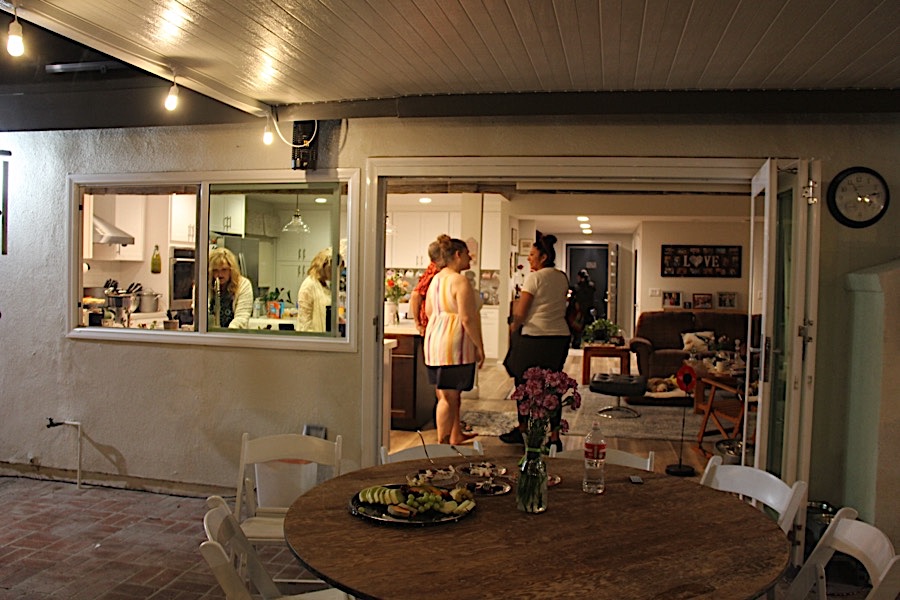 Heading home after four hours of serious frivolity!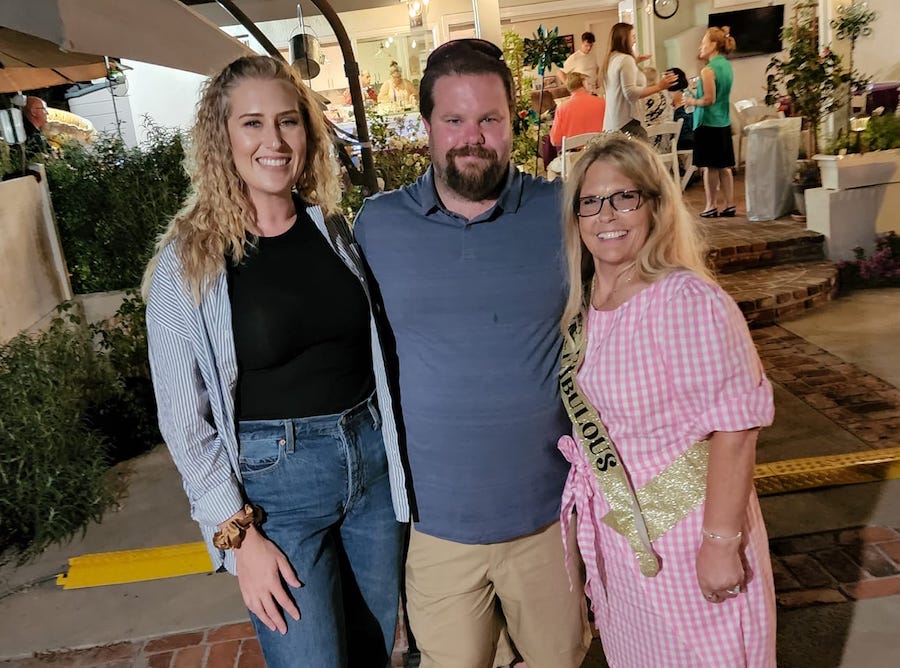 Rebecca, grandson Zack, and Colleen

Colleen and grand daughter Lilly

Grandson Connor, Colleen and Amber

We are officially pooped!

Goodnight all and drive safely!!!