Walking In Rossmoor May 2nd 2016
We walked several times post operation but frankly we decided the camera was not something we needed to mess with and we were concentrated on not getting tired and keeping up the pace.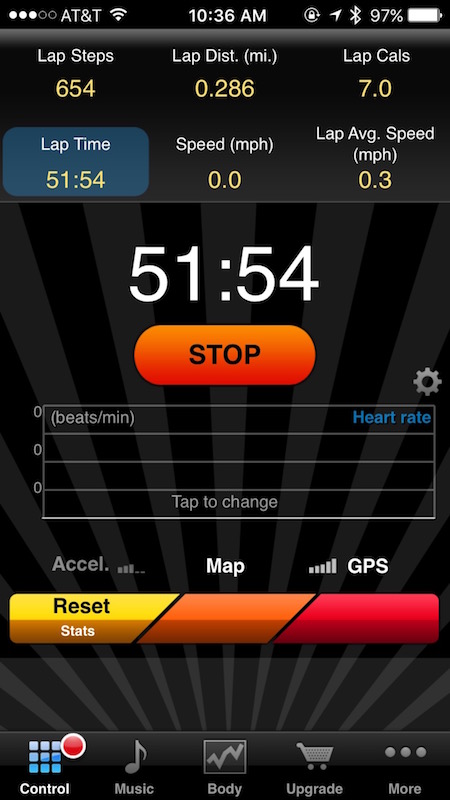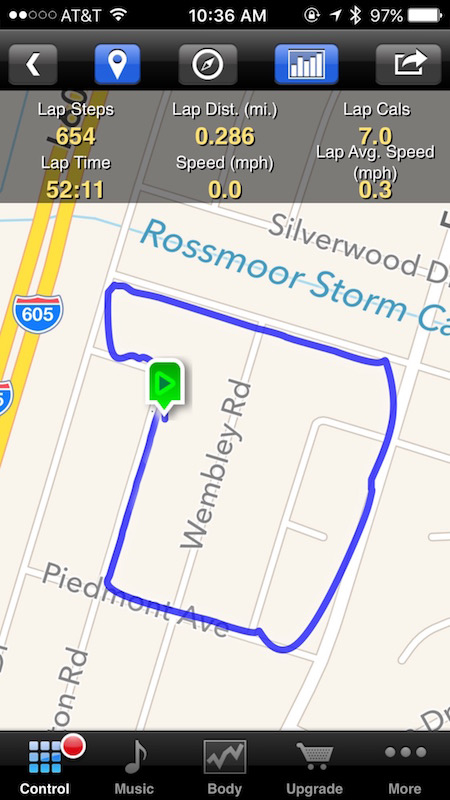 We did not walk fast but were sustained! Just what the doctor ordered!
Did You Know? - Post heart surgery steps to take (pardon the pun)
Make your exercises a regular/daily routine. Try to walk every day and gradually increase your distance over time.
Instead of going for a straight distance, you may want to walk around your block several times so that you are always close to home.
Don't worry about how fast you are walking, but concentrate on how much you are walking.
Take someone with you the first few times you walk.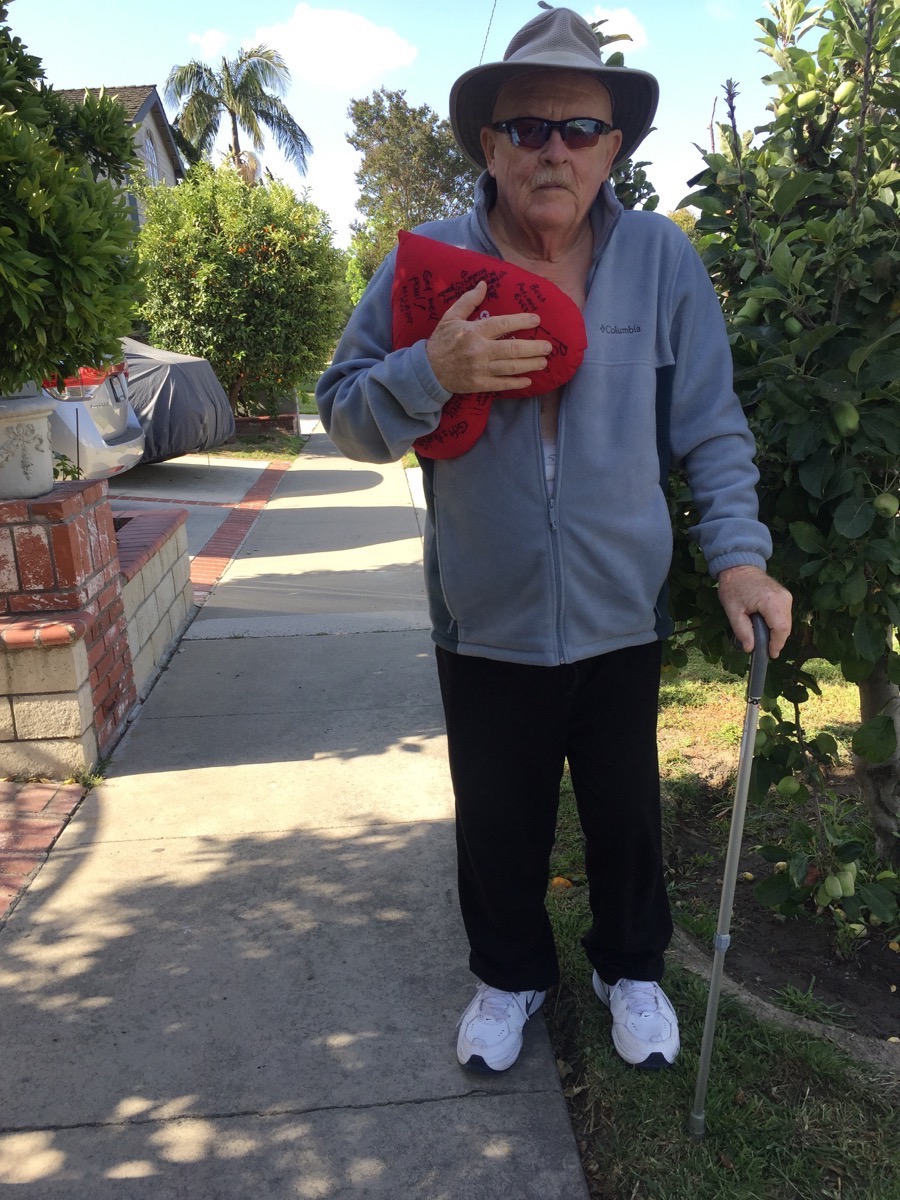 Chugging on down the avenue

Saving water has a new meaning...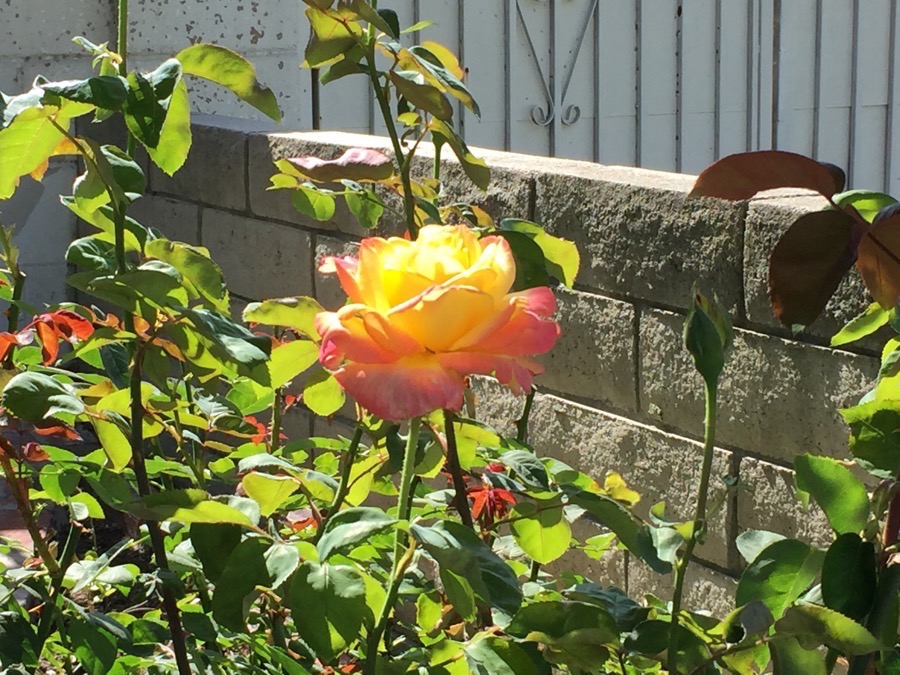 The rose looks like it was painted!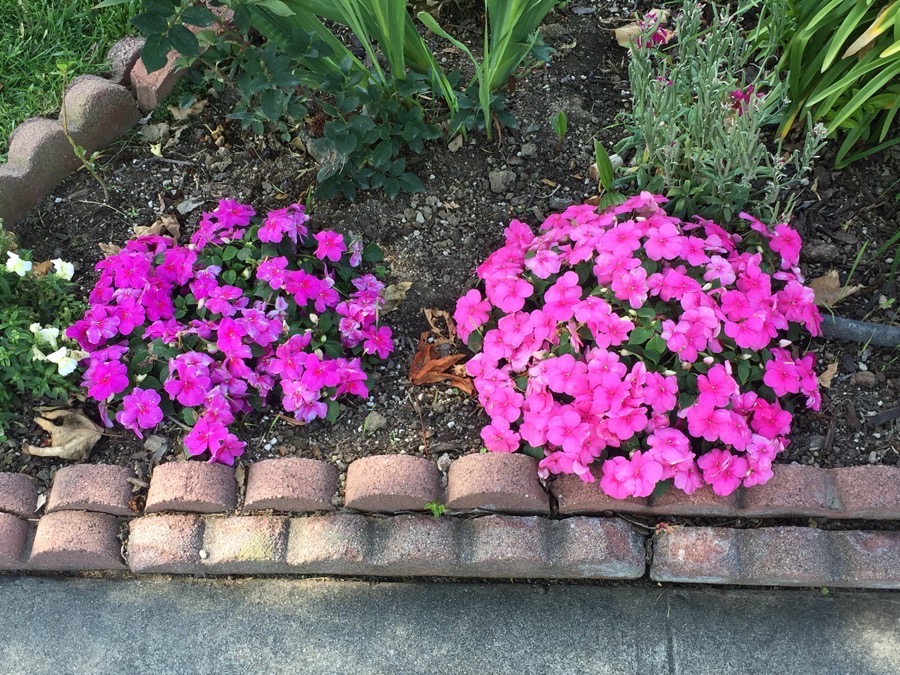 Almost missed them they were so little

The little gardens make it a pleasure to walk in the neighborhood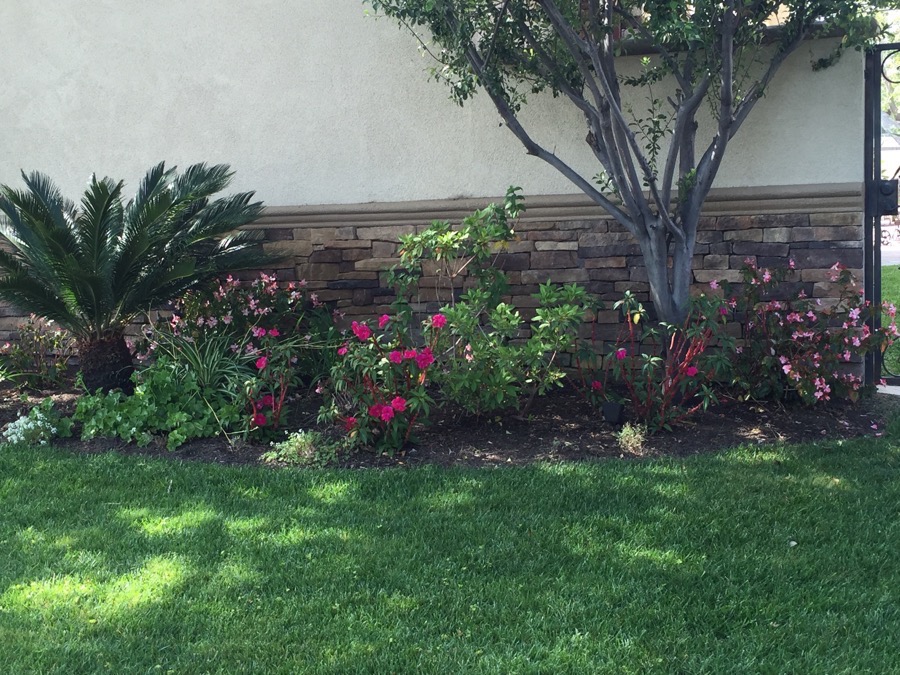 The fake grass looks so good!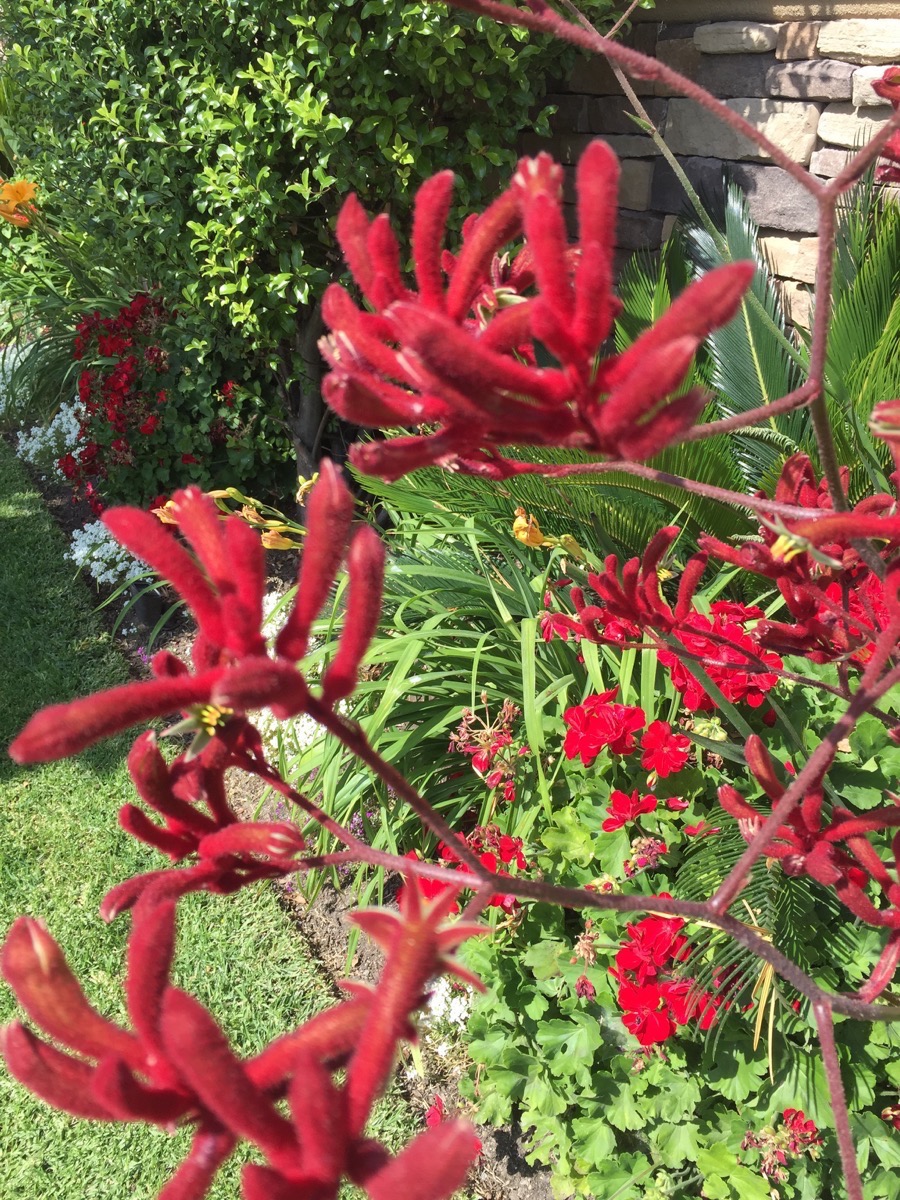 What a stark difference.. Reds and greens make it look like Christmas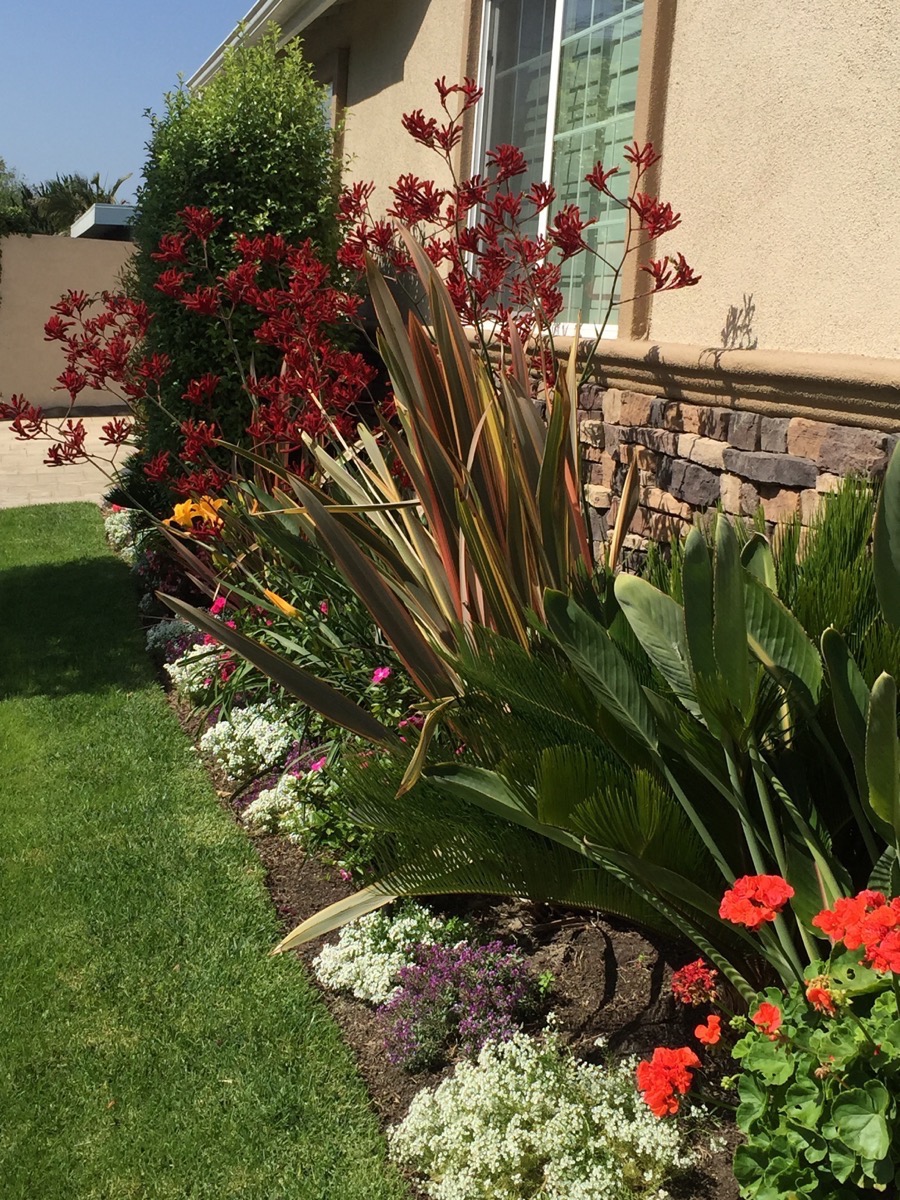 The bush was almost six feet tall
Did You Know? - Opuntia macrocentra, the long-spined purplish prickly pear or purple pricklypear, is a cactus found in the lower Southwestern United States and Northwestern Mexico.
A member of the prickly pear genus, this species of Opuntia is most notable as one of a few cacti that produce a purple pigmentation in the stem.
Other common names for this plant include black-spined pricklypear, long-spine prickly pear, purple pricklypear, and redeye prickly pear.

It just amazed us!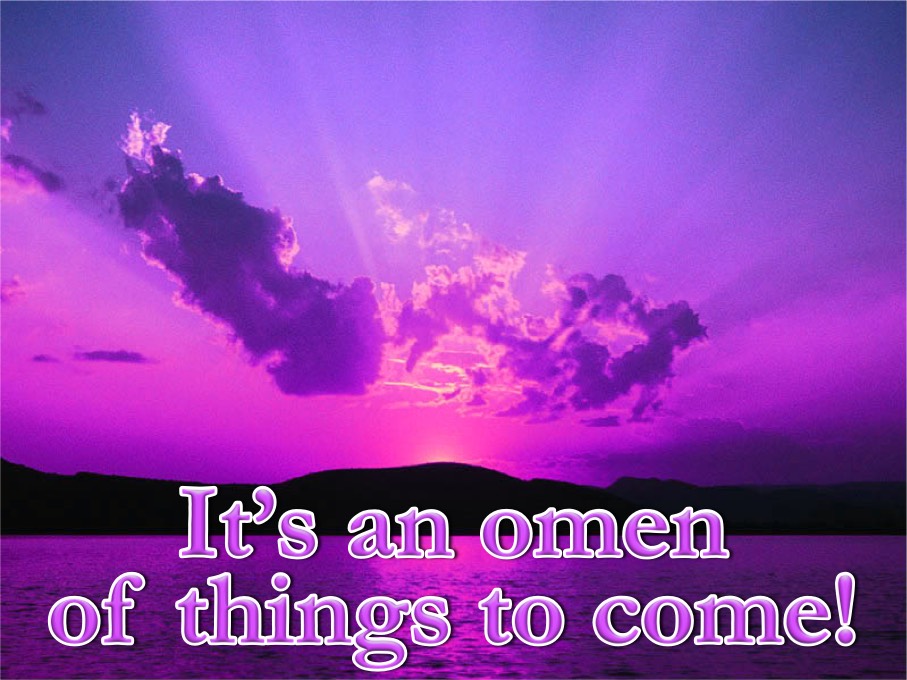 Time for some serious wind!

Getting close to home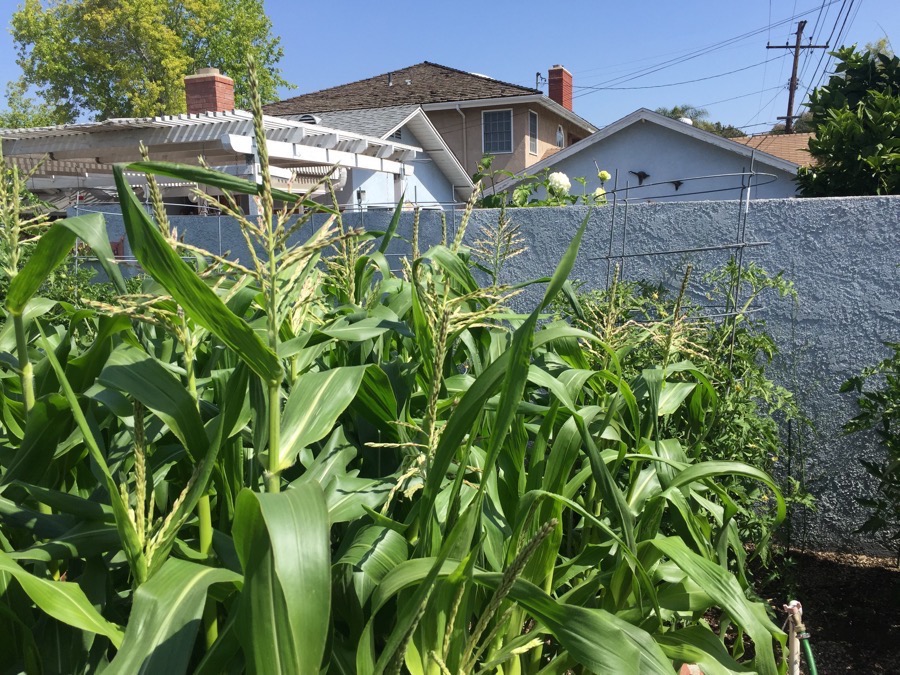 We still had energy so we walked the back yard ...
Another few weeks until we have corn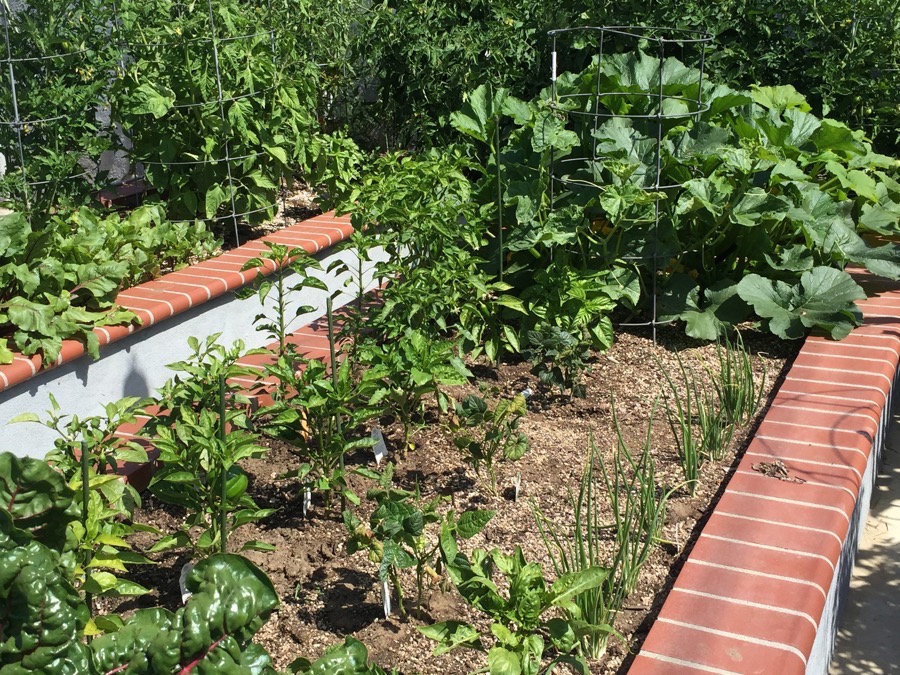 Time to plant some more bush beans!

Come on Cantaloupe
Did You Know? - Cantaloupe (also cantelope, cantaloup, muskmelon (India and the United States), mushmelon, rockmelon, sweet melon, honeydew, Persian melon, or spanspek (South Africa)) refers to a variety of Cucumis melo, a species in the family Cucurbitaceae.
Cantaloupes range in weight from 0.5 to 5 kilograms (1.1 to 11.0 lb).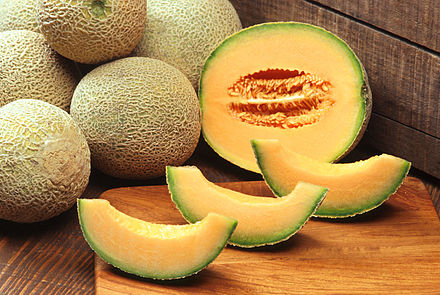 May 4th 2016 (Top)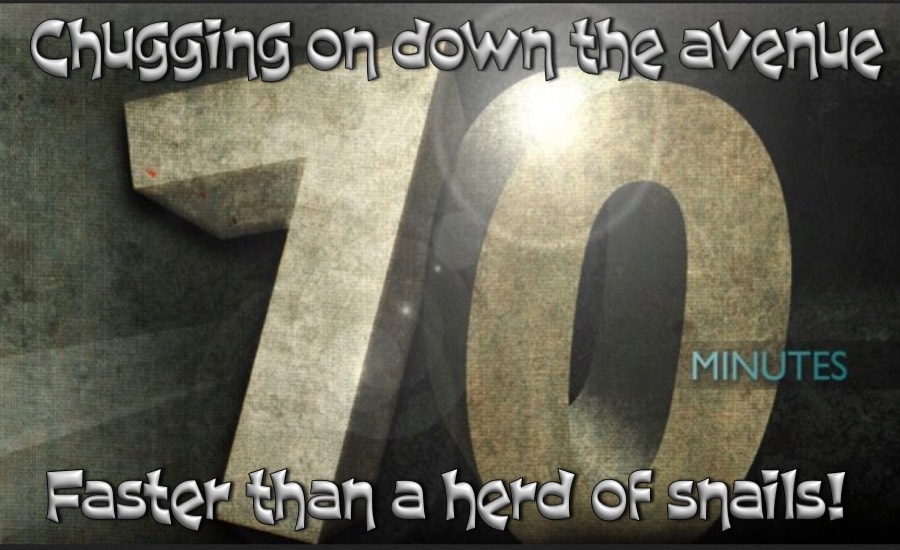 We could not get the distance checker and map maker to work so off we went in a cloud of dust and a heartk Hi-Yo Silver, Away!

We stopped immediately as the smell was magificent

Forest of greens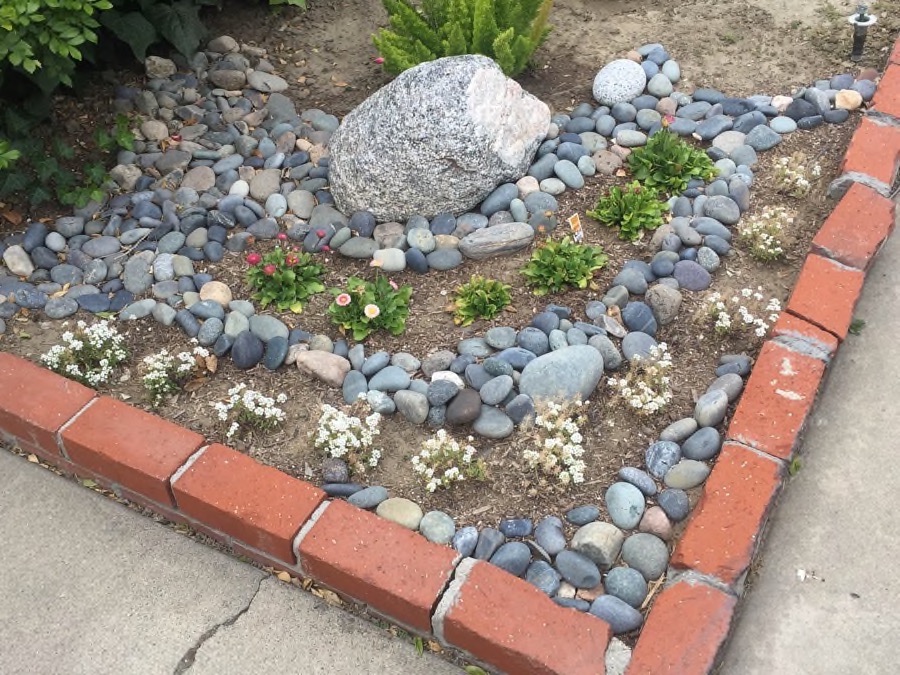 Sue stopped and studied the intracacies of the little rock garden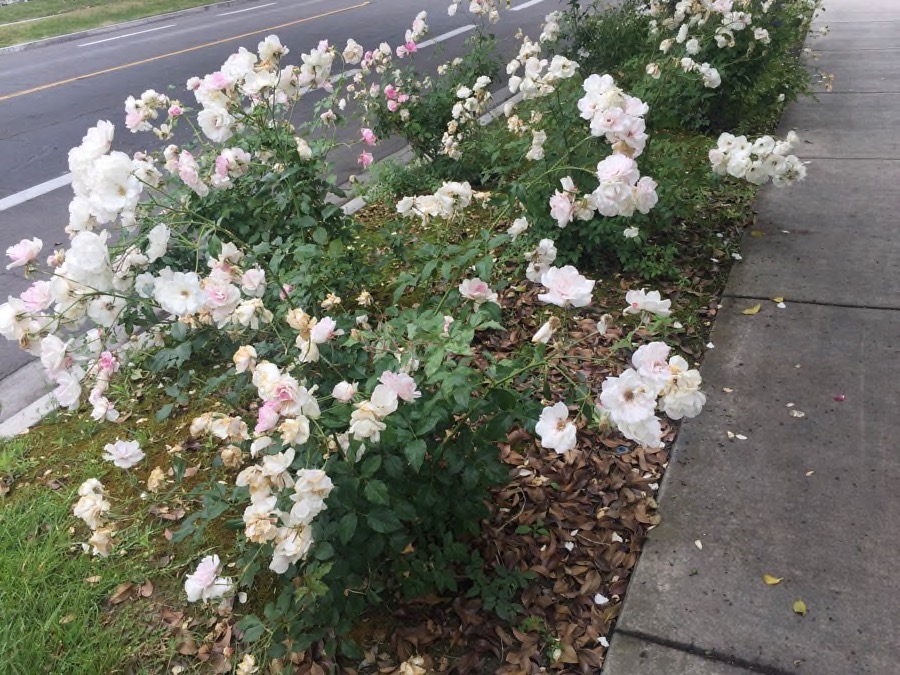 The white roses are about gone for this season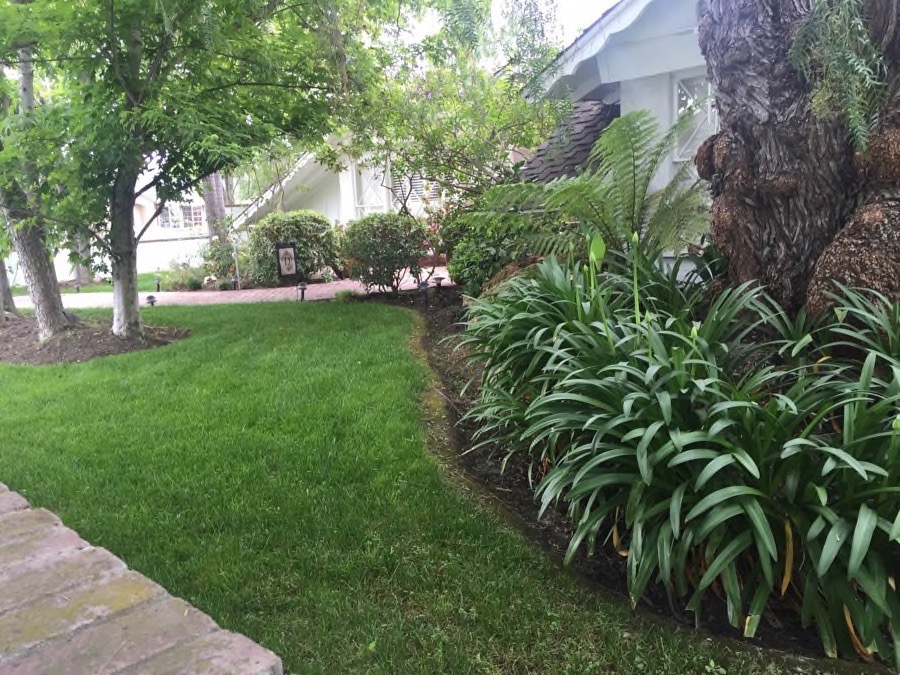 Talk about a manicure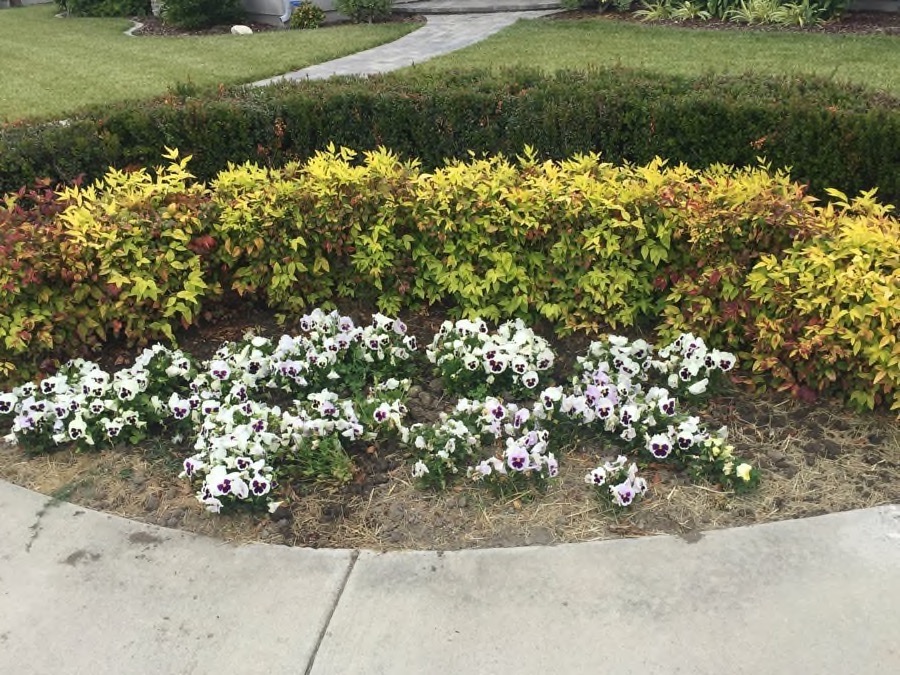 They were winking and blinking back at us!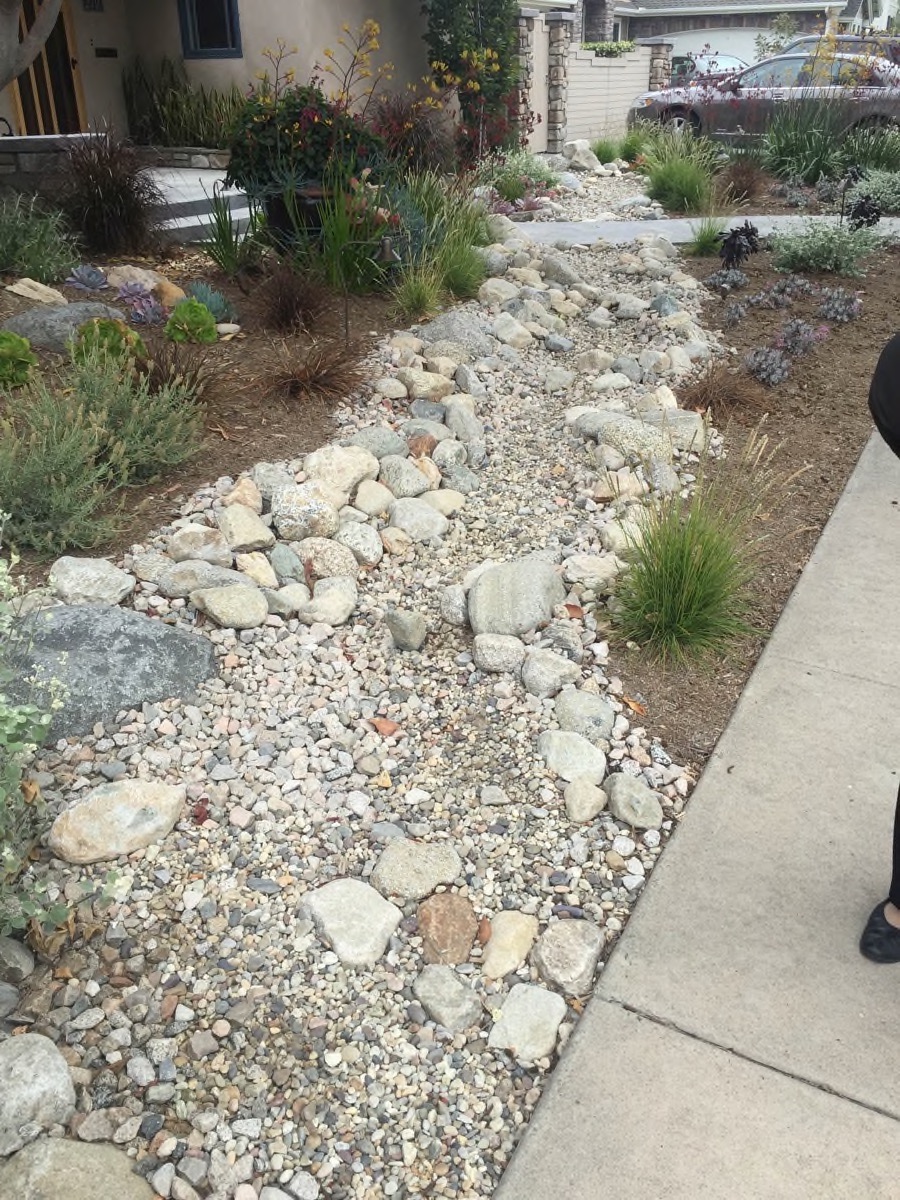 A white river...

Icelandic Berg poppies
Did You Know? - Papaver nudicaule (syn. Papaver croceum, P. miyabeanum, P. amurense, and P. macounii), the Iceland poppy, is a boreal flowering plant. Native to subpolar regions of Europe, Asia and North America, and the mountains of Central Asia (but not in Iceland), Iceland poppies are hardy but short-lived perennials, often grown as biennials, that yield large, papery, bowl-shaped, lightly fragrant flowers supported by hairy, one foot, curved stems among feathery blue-green foliage 1-6 inches long. They were first described by botanists in 1759.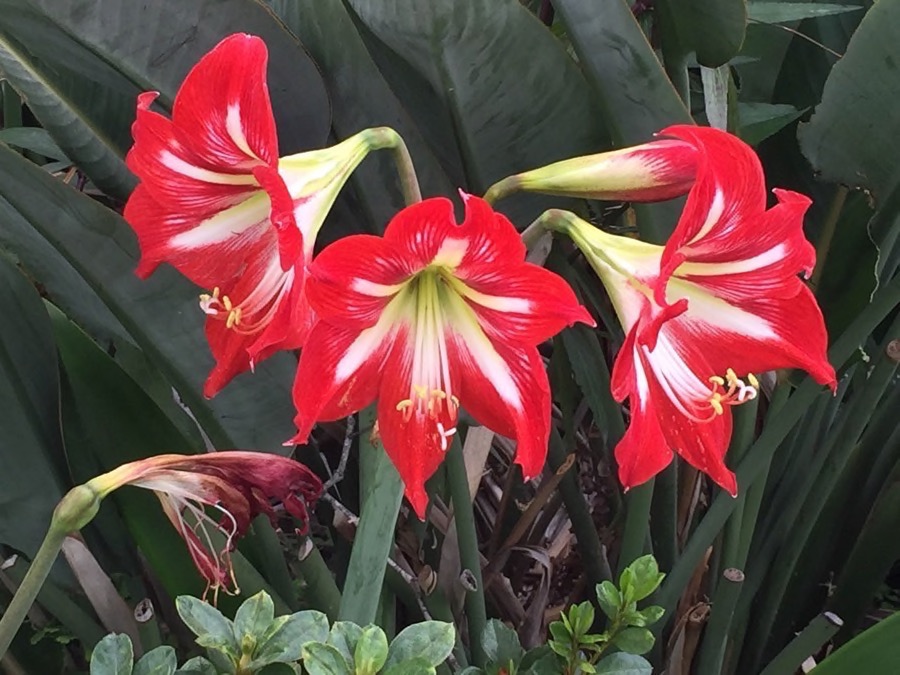 Toot - Toot... Coming through!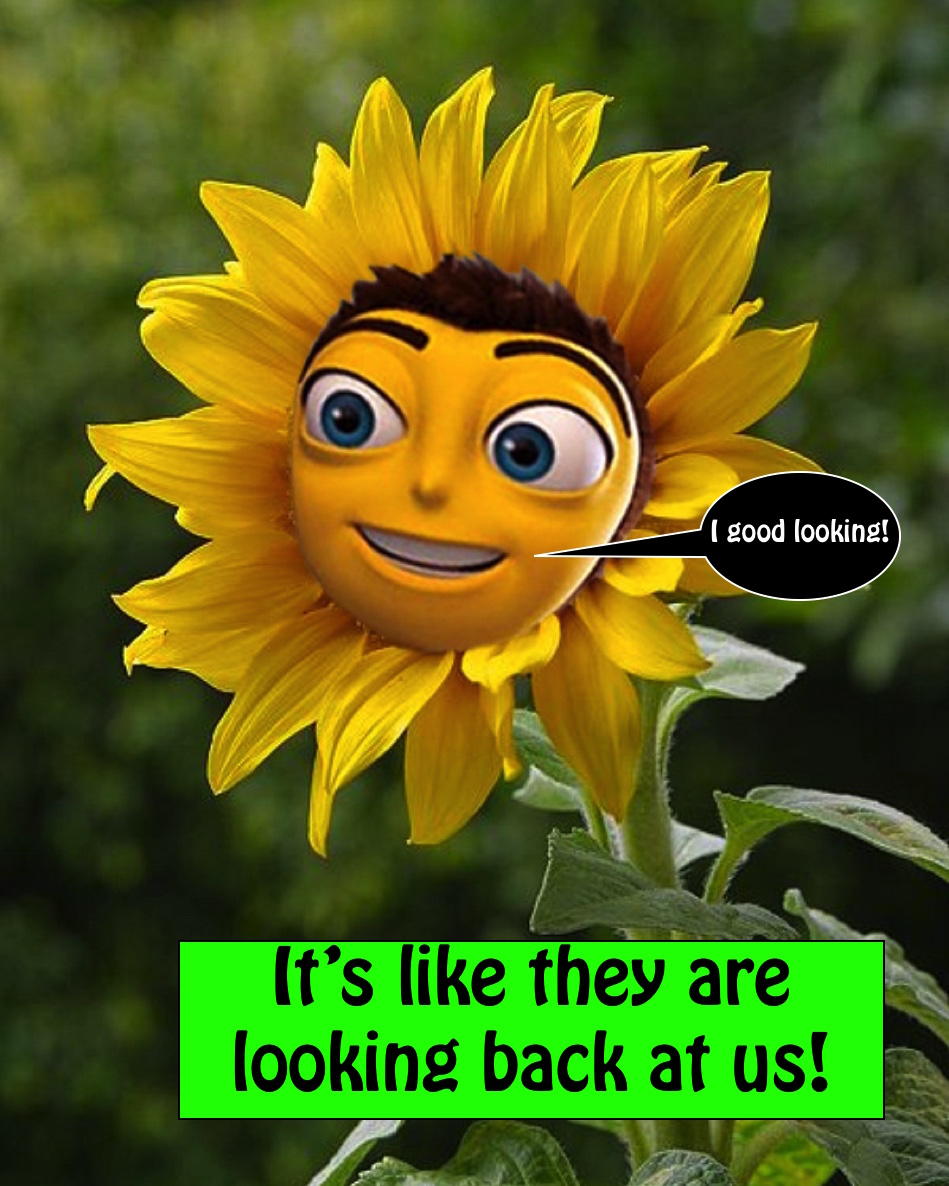 May 7th 2016 We Became Street Walkers! More Precisely, 12th Street Walkers (Top)
We need to keep walkng to recover but life must go on so with combined it. Ww went to 12th Street Nursery (The Old Park Nursery) and walked for 45 minutes before shopping for our needs!

Fire Engine Red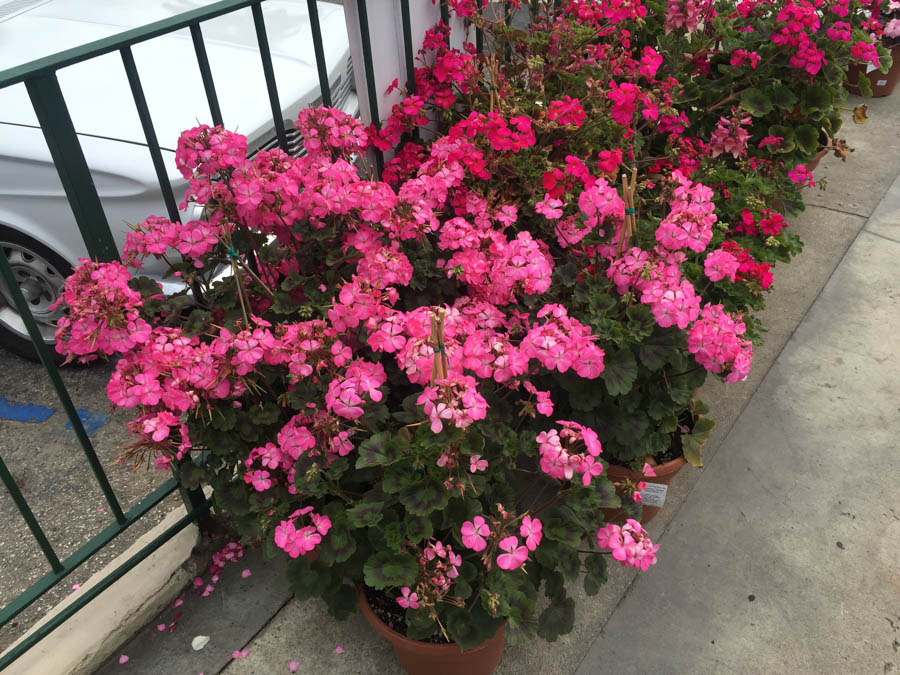 Not so red... Pink!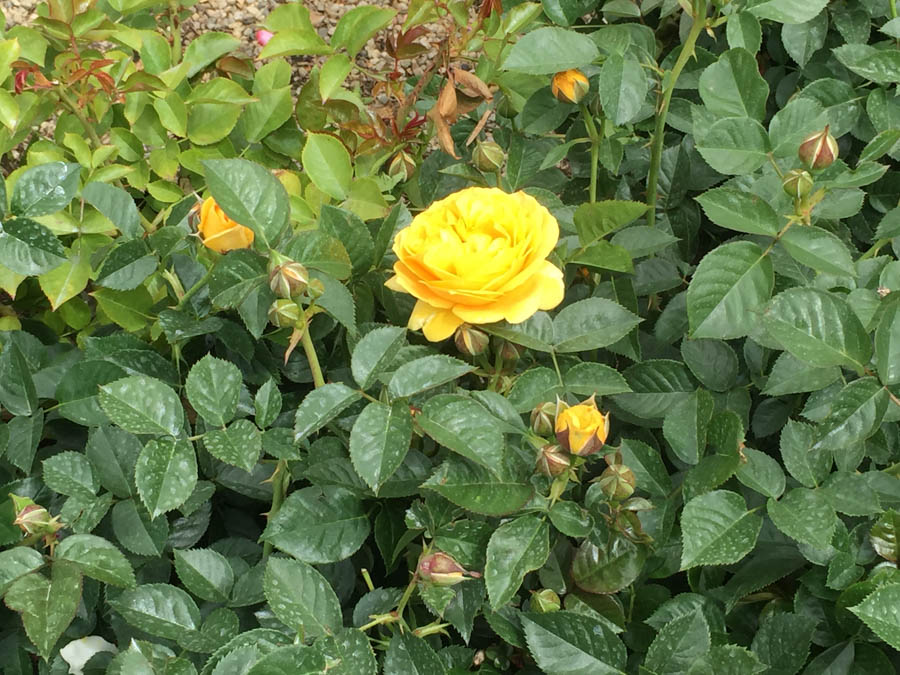 "The Lone Rose"

Amazing colors if you just stop and look!

Walk about yellow! THis was amazing!

Now we know what that lant is!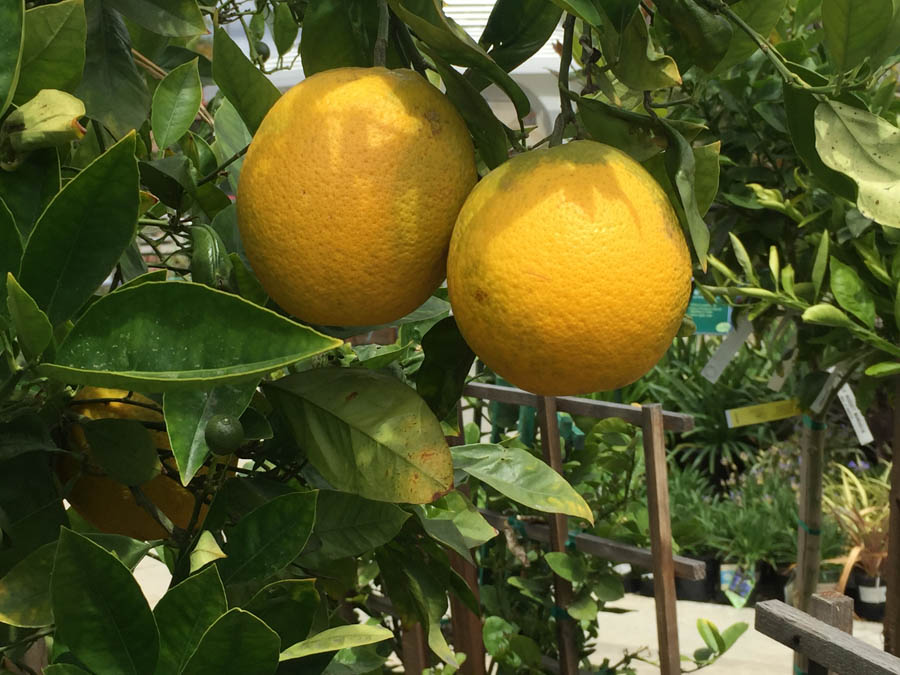 Jus hanging around!

We are just plaster silly, we do not talk!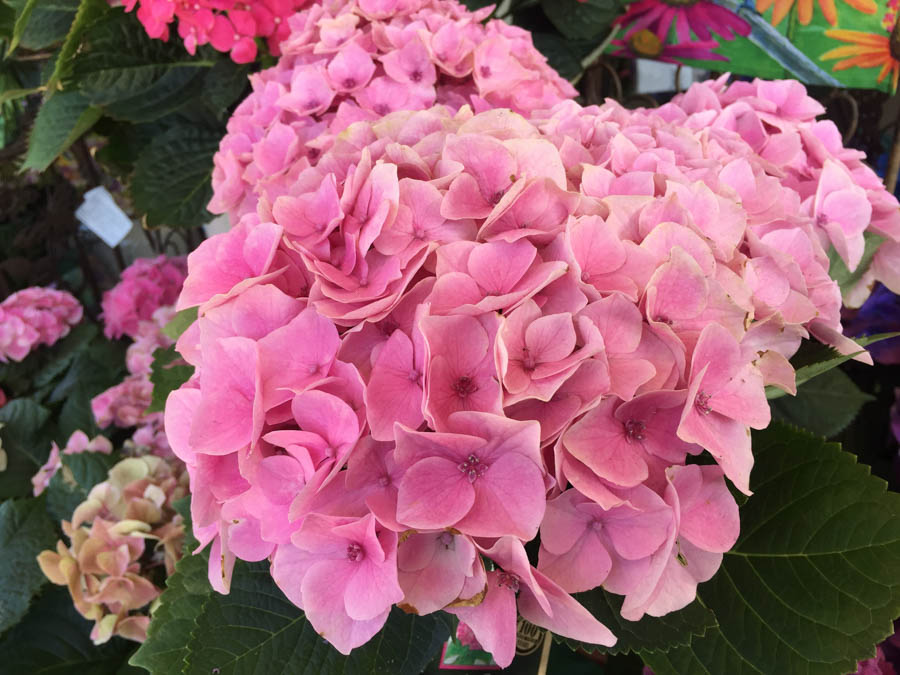 The flowers were beautiful ... Getting ready for Mother's Day

Blue anyone?

Wow!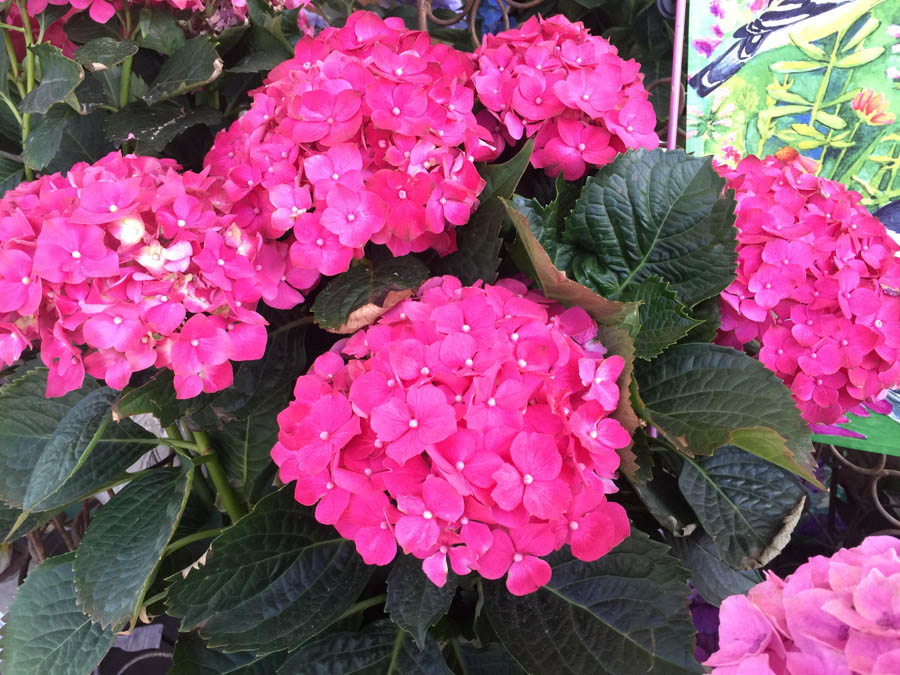 More wow!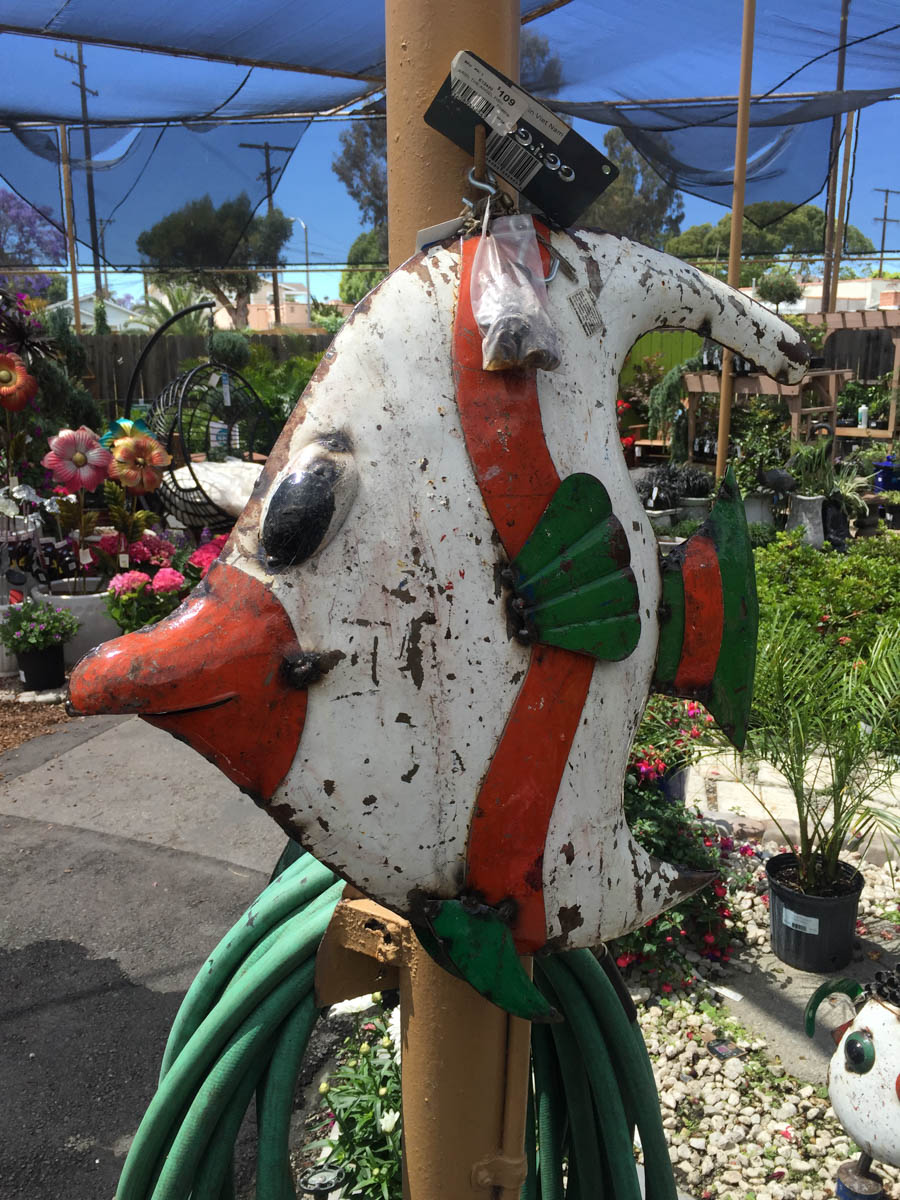 Something is fishy here!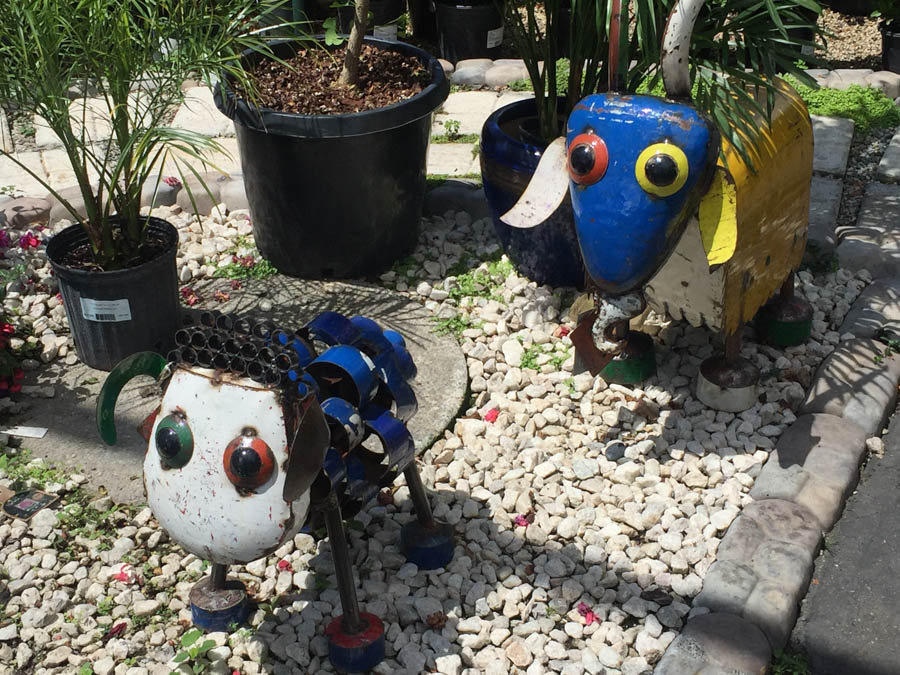 The wild animals were out and about

Pink for Mother's Day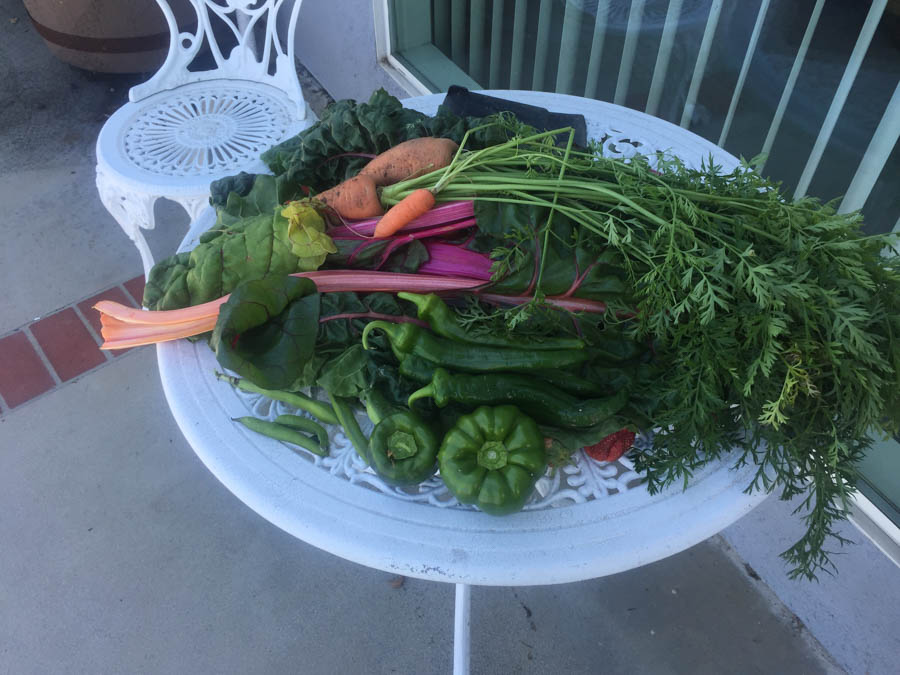 We retirned home to see Greg's pickins'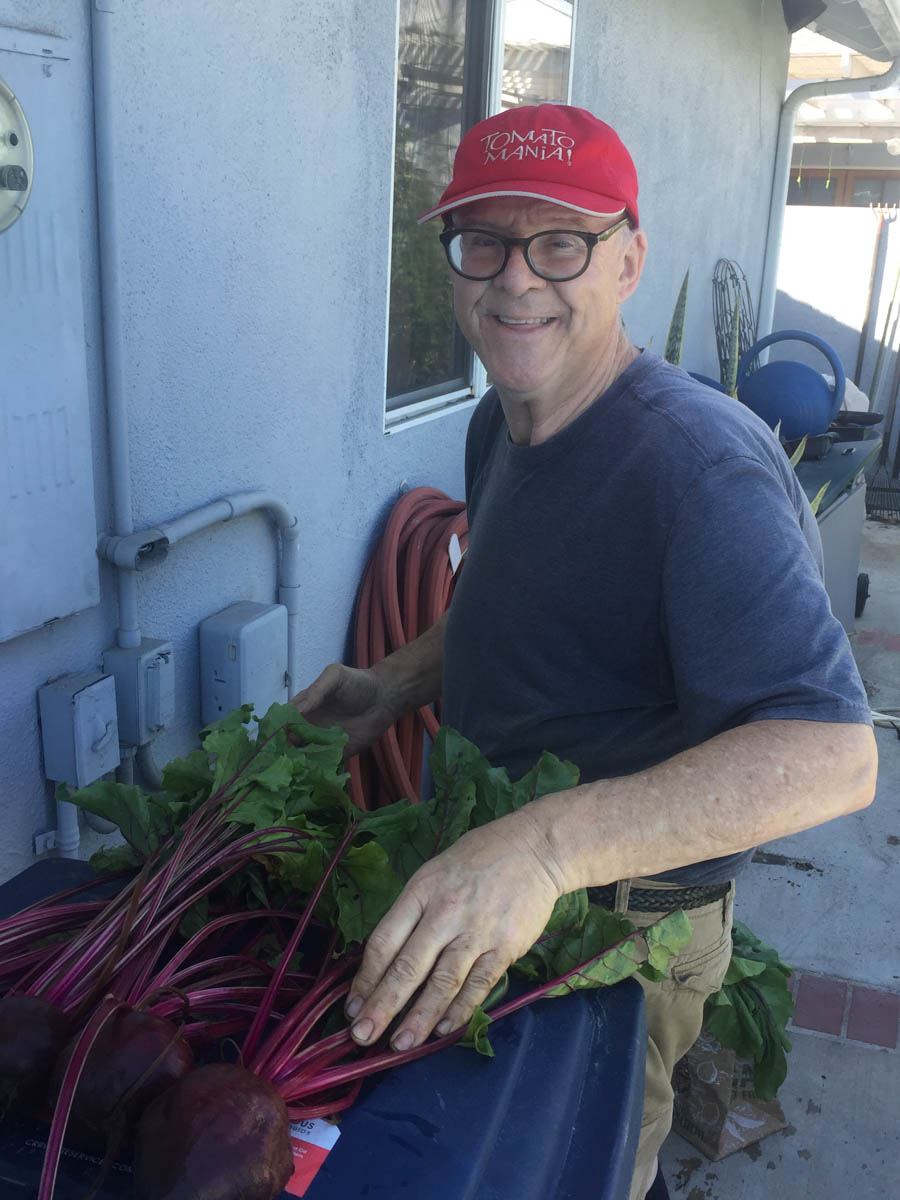 Stop beeting them!