Google The Earth Kensington Road
Rossmoor is located at 33°47'20" North, 118°4'47" West (33.788917, -118.079721). It borders the cities of Los Alamitos and Seal Beach .
According to the United States Census Bureau , the CDP has a total area of 1.6 square miles (4.0 km² ), of which, 1.6 square miles (4.0 km²) of it is land and none of it is covered by water.
One defining landmark of Rossmoor is the red brick wall that surrounds much of area.
As Seen From Space

See Weaver school bottom left???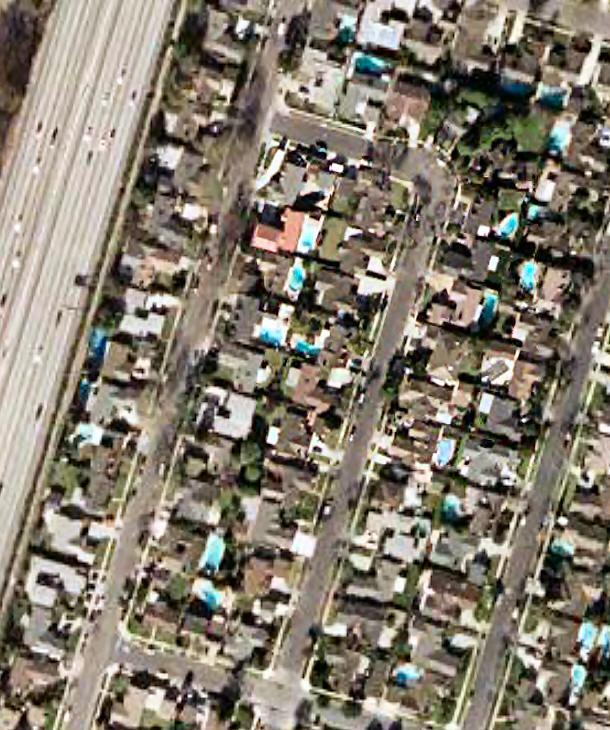 Can you see Dave McTevia's big white driveway?? in the center of the picture about a third of the way from the bottom?

View from the south... Dave's driveway (big white square) is a good reference point!