Walking To Stay Healthy June 2015.. We Do It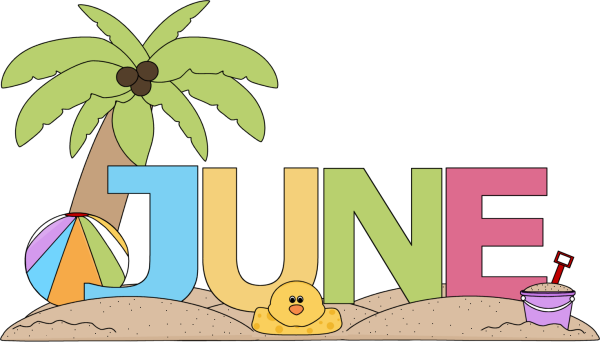 Did You Know? - A person weighing 150 pound burns about 100 calories per mile of walking, compared with 31 calories burned if the same person was seated and reading. That's good, but still not a whole lot of calories burned overall. Remember: It's not just the calorie burn that's important.
Walking builds metabolism-revving muscle tissue in your lower body, melts away dangerous belly fat (even if you don't lose much actual weight), makes your body less insulin-resistant, and improves your heart health, general fitness, and energy levels, so you're more likely to keep moving (and burning more calories).

June 28th 2015 Top
What does it take to "walk around Rossmoor"? Paul found out this morning... It is a bit over 5 miles and take an hour and forty-five minutes!
x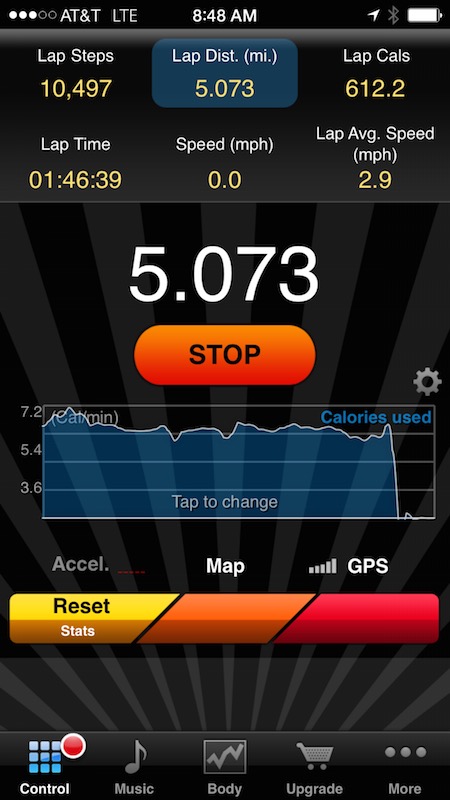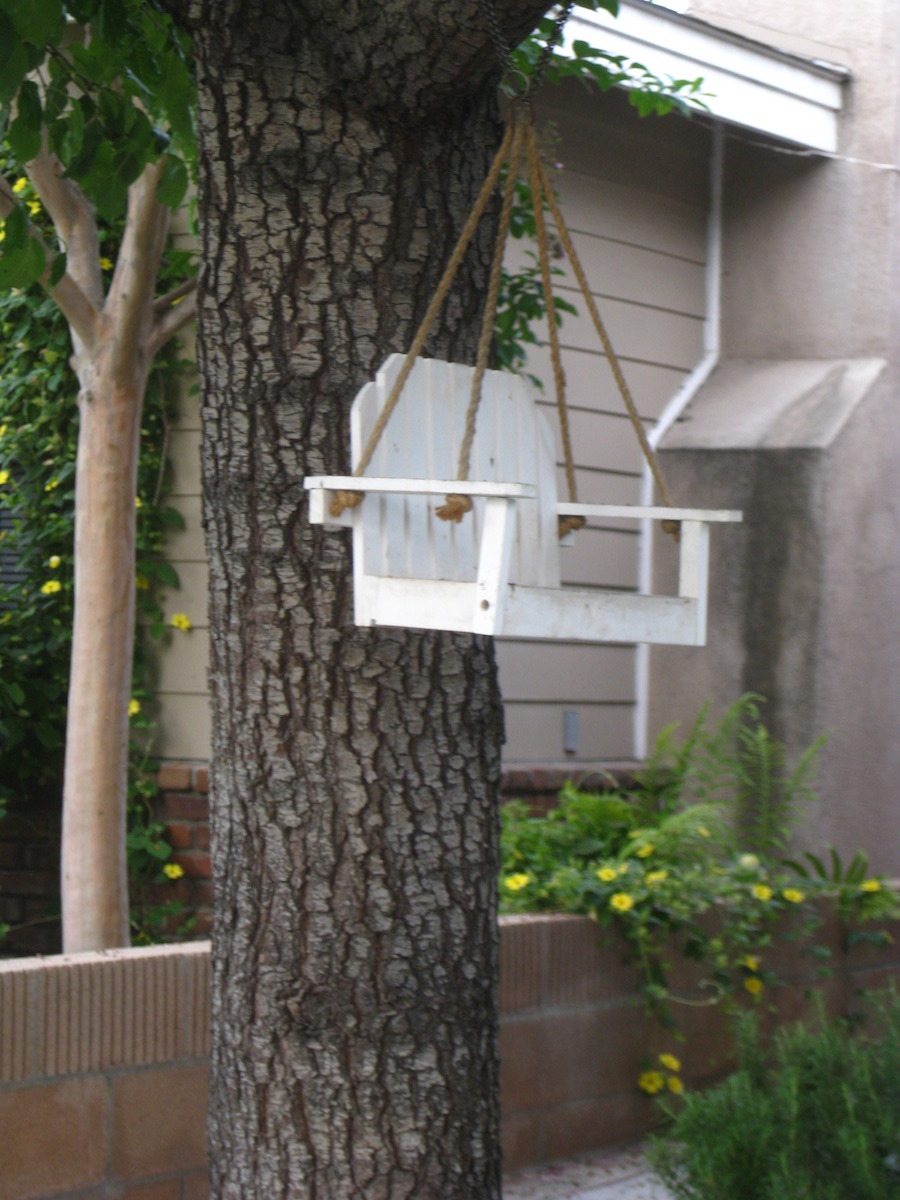 Who sits in this chair???
Did You Know? - A swing is a hanging seat, usually found at playgrounds for children, a circus for acrobats, or on a porch for relaxing, although they may also be items of indoor furniture, such as the Indian oonjal. The seat of a swing may be suspended from chains or ropes. Once a swing is in motion it continues to oscillate like a pendulum until external interference or drag brings it to a halt. Swing sets are very popular with children.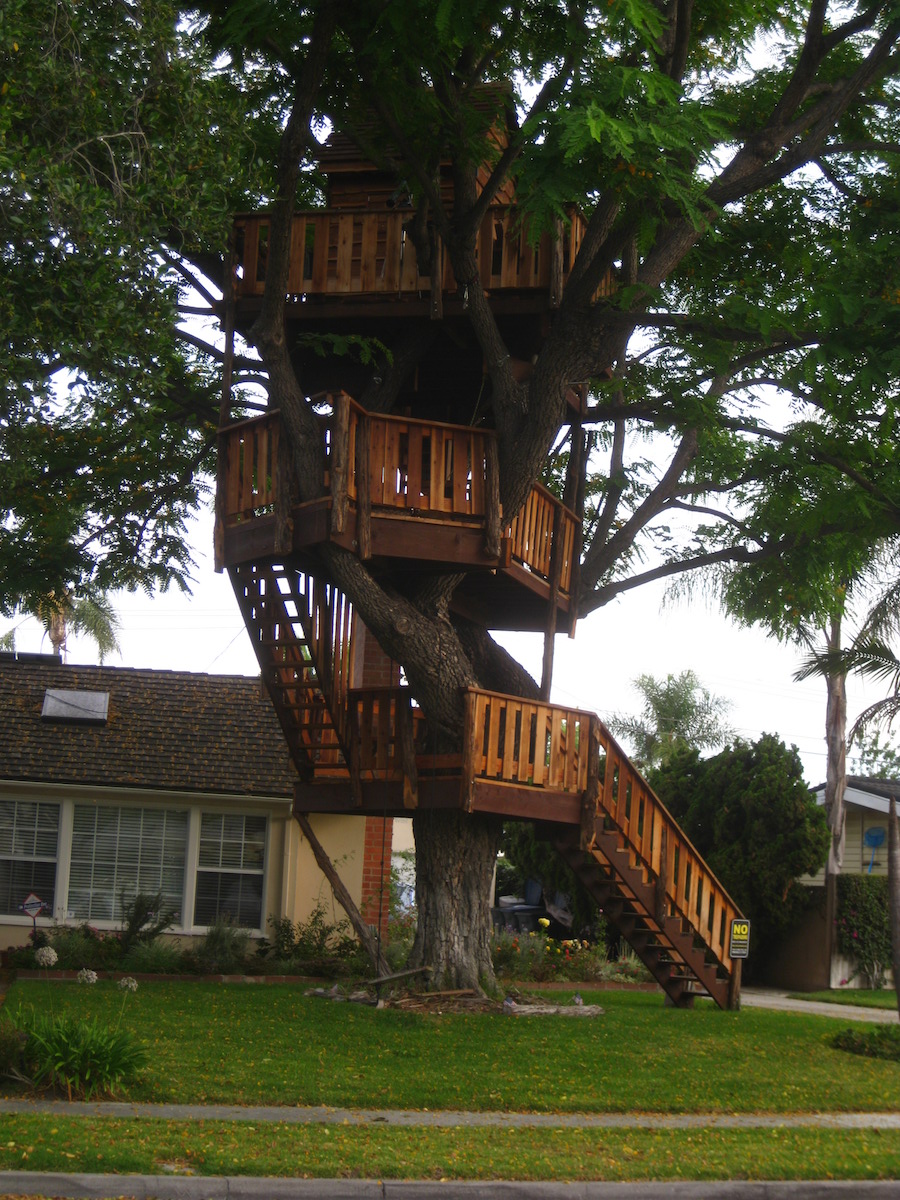 Wow! Three story tree house was incredible

We have driven by it but do not remember seeing it
When you spot it, it is jaw-dropping
Did You Know? - Tree houses are usually built for leisure purposes, but sometimes they may be built for protection against wild animals. In some parts of the tropics, houses are either fastened to trees or elevated on stilts to keep the living quarters above the ground to protect occupants and stored food from scavenging animals.
The Korowai, a Papuan tribe in the southeast of Irian Jaya, live in tree houses, some nearly 40 metres (130 ft) high, as protection against a tribe of neighboring head-hunters, the Citak.
Along with subterranean and ground level houses, tree houses are an option for building eco-friendly houses in remote forest areas, because they do not require a clearing of a certain area of forest. The wildlife, climate and illumination on ground level in areas of dense close-canopy forest is not desirable to some people.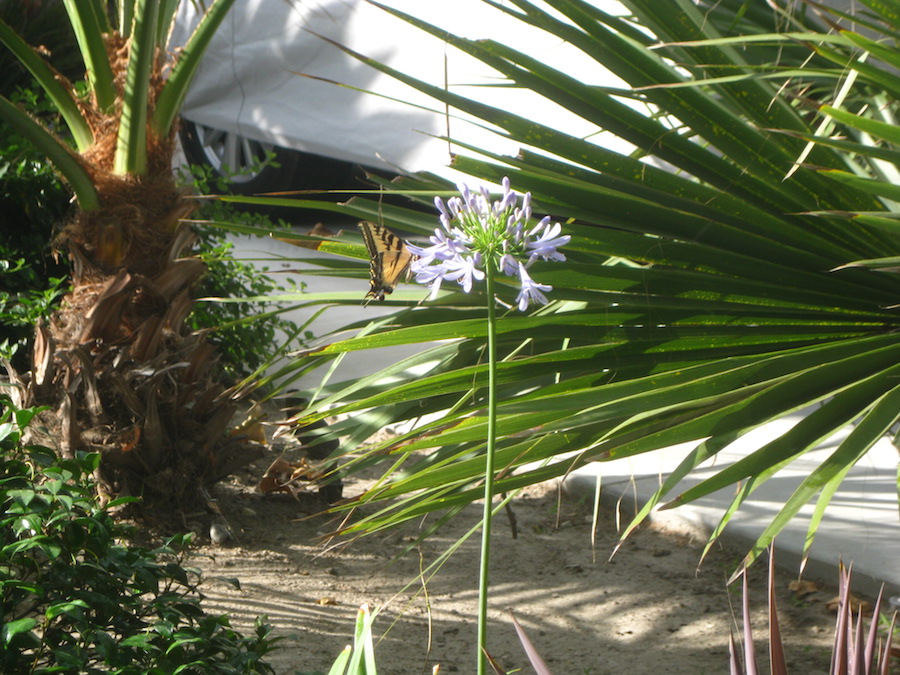 Mr. Monarch was very busy this morning
He was stunning in color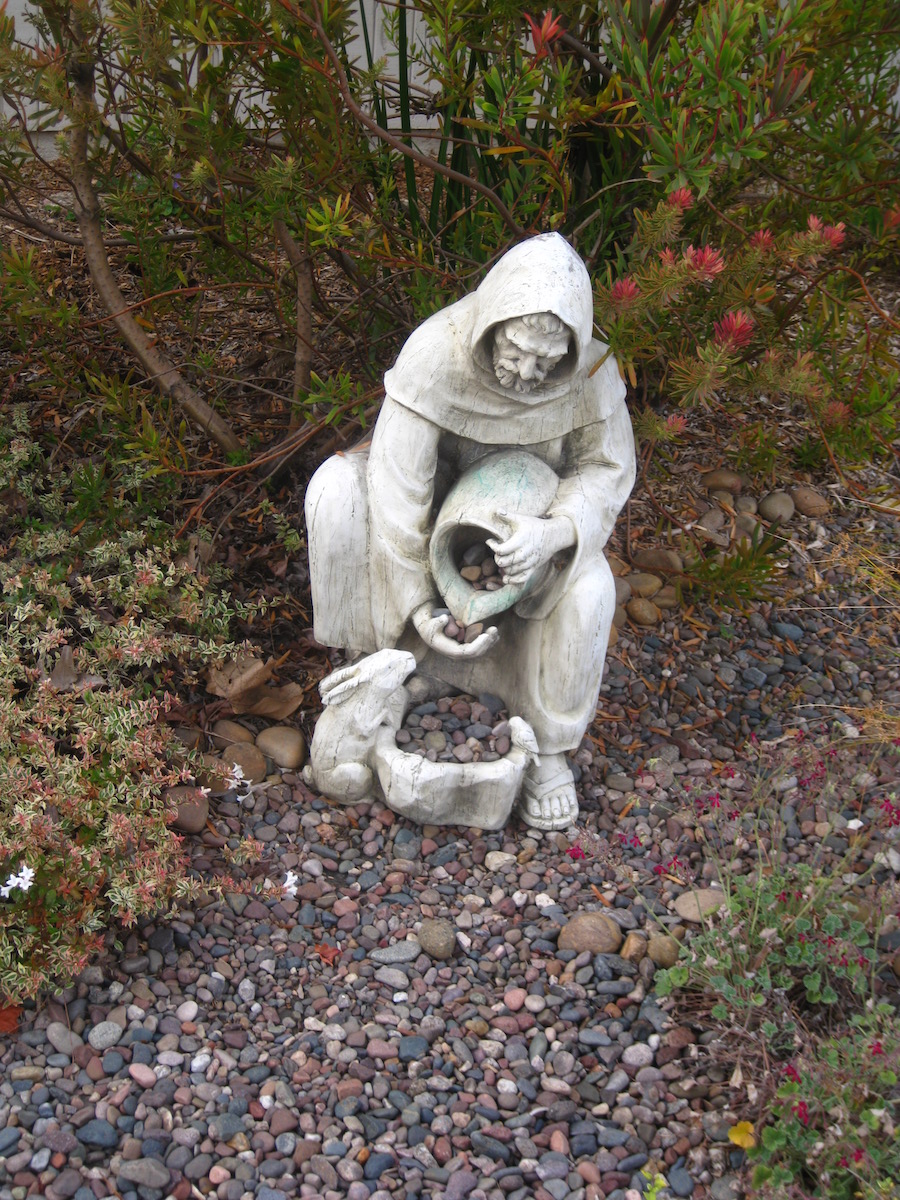 Counting the rocks
<! ----------------------------------------- --->
June 27th 2015 Top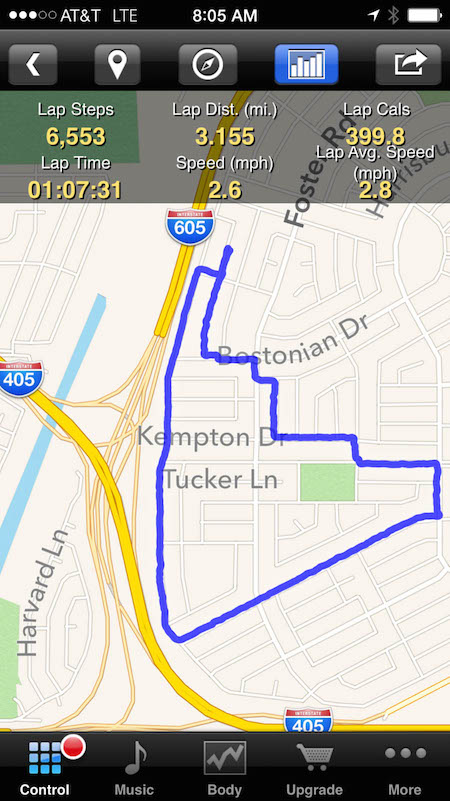 Good walk!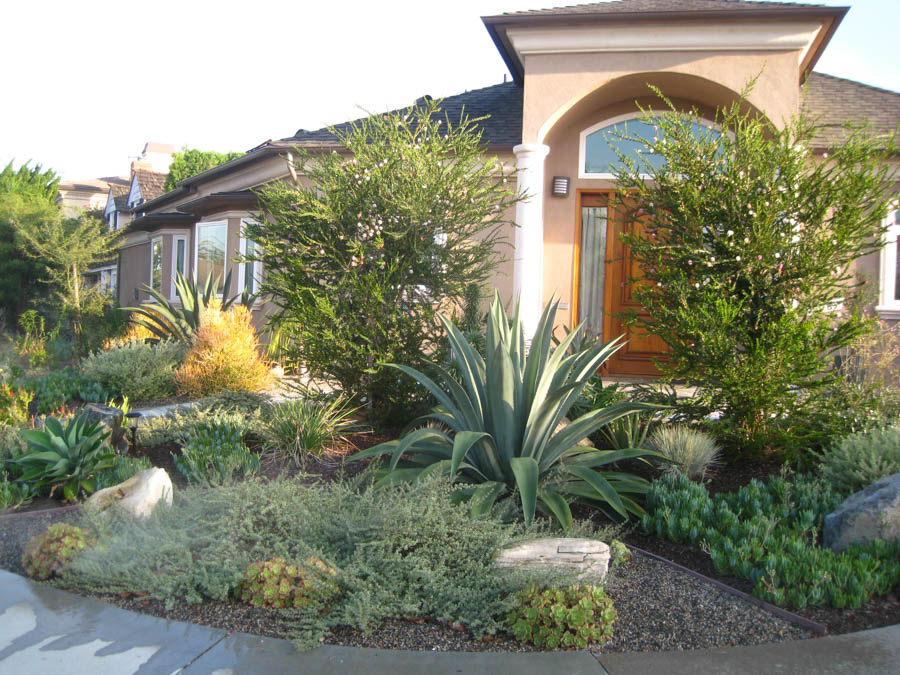 Low water requirement landscaping is getting popular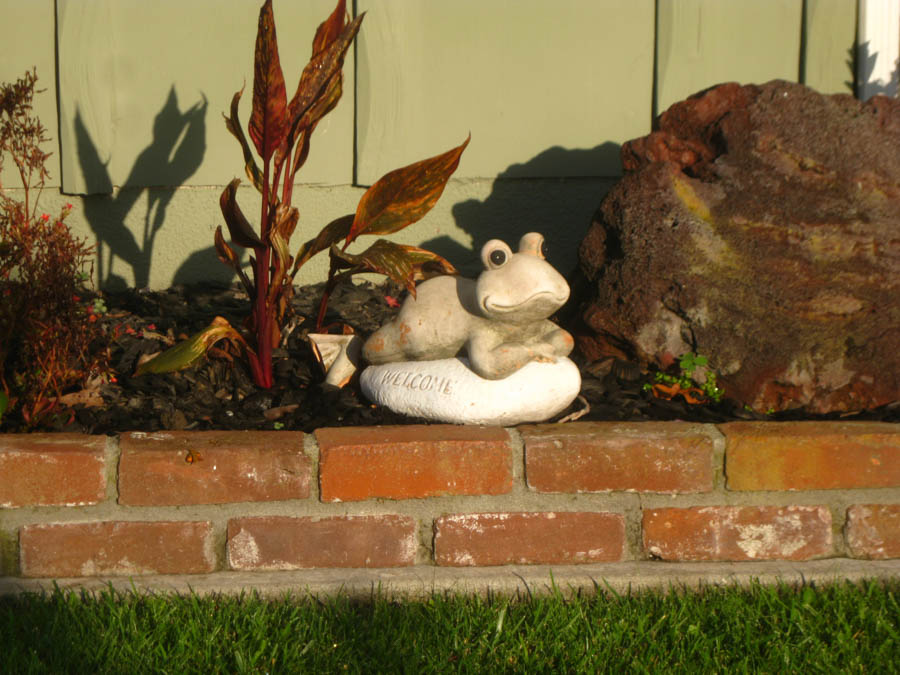 I thought I heard him say "Kiss me"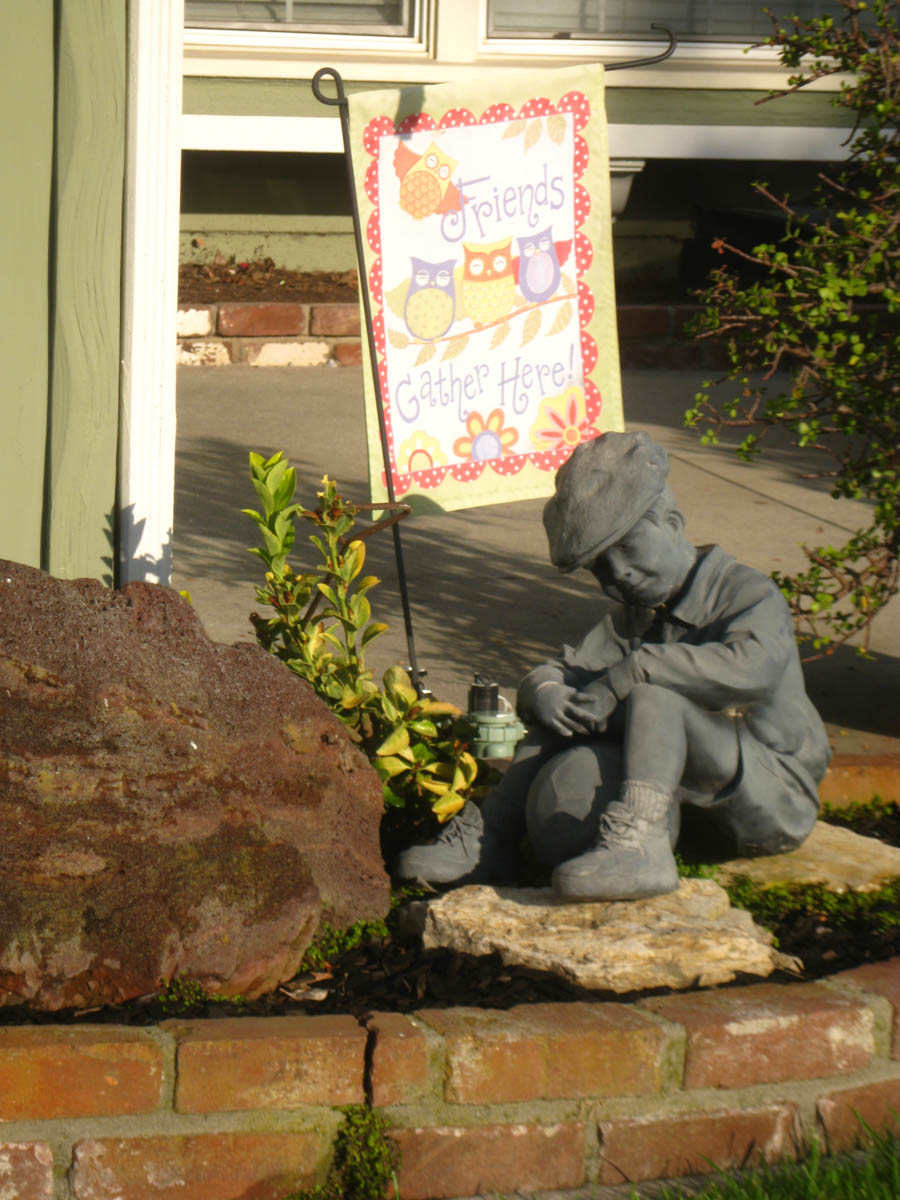 Watching the walkers go by

Paul walked right into a wild critter
Did You Know? - More than half the world's rabbit population resides in North America.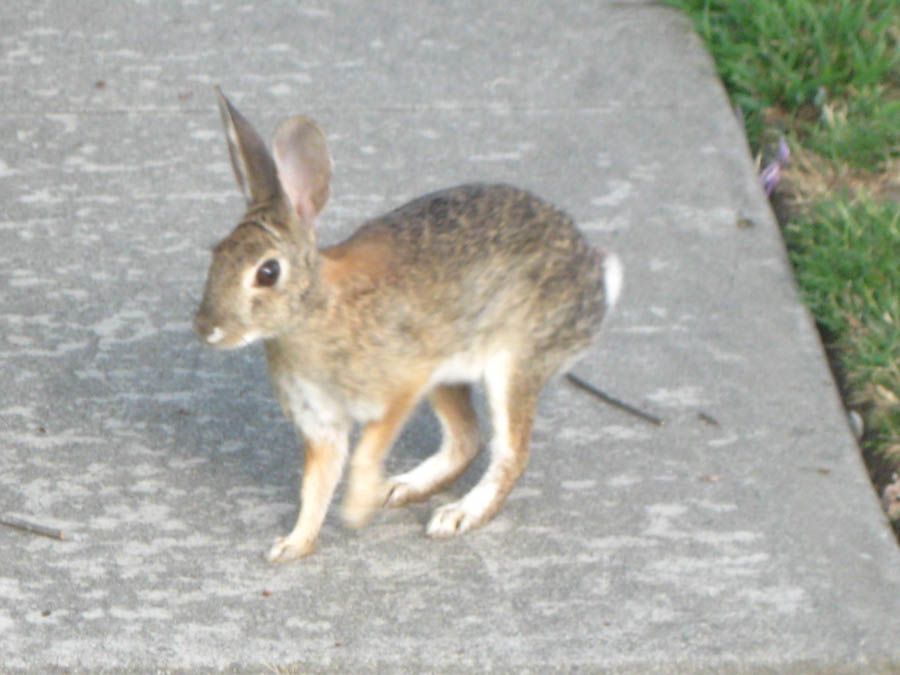 He ran into the bushes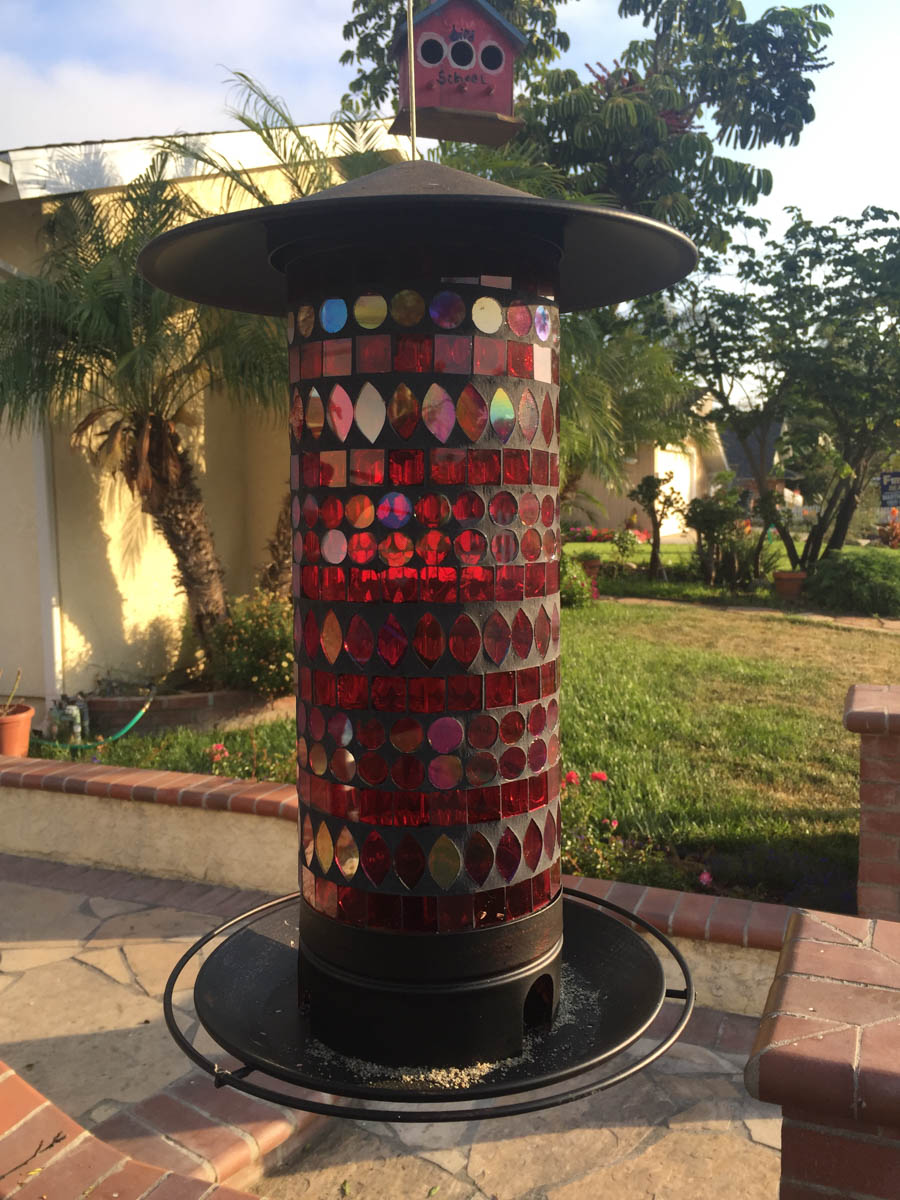 Neat bird feeder

The butterflies were out in force

God Bless America... We need it more than ever

Our patriotic neighbors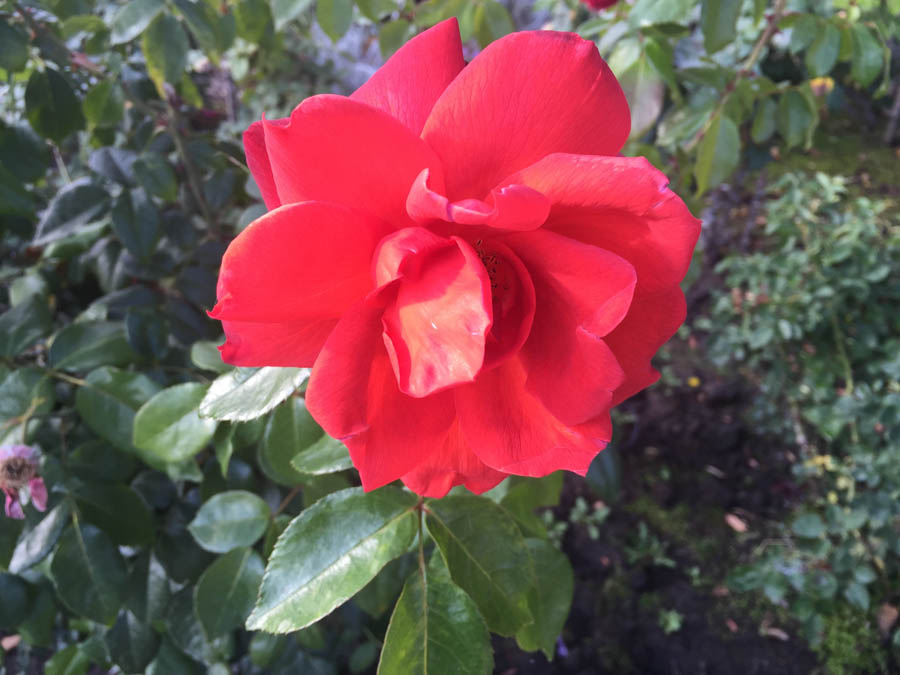 Red red rose
June 26th 2015 Top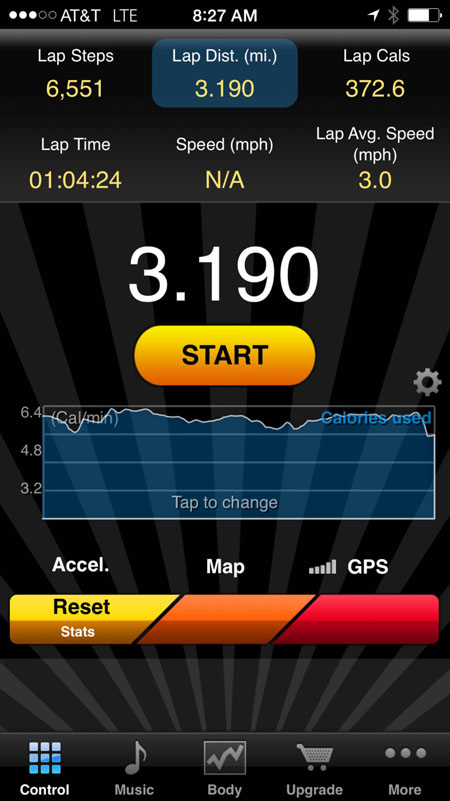 Paul sped it up a bit today... 3.0 MPH for an hour!

Great day for a walk

What an stunning wall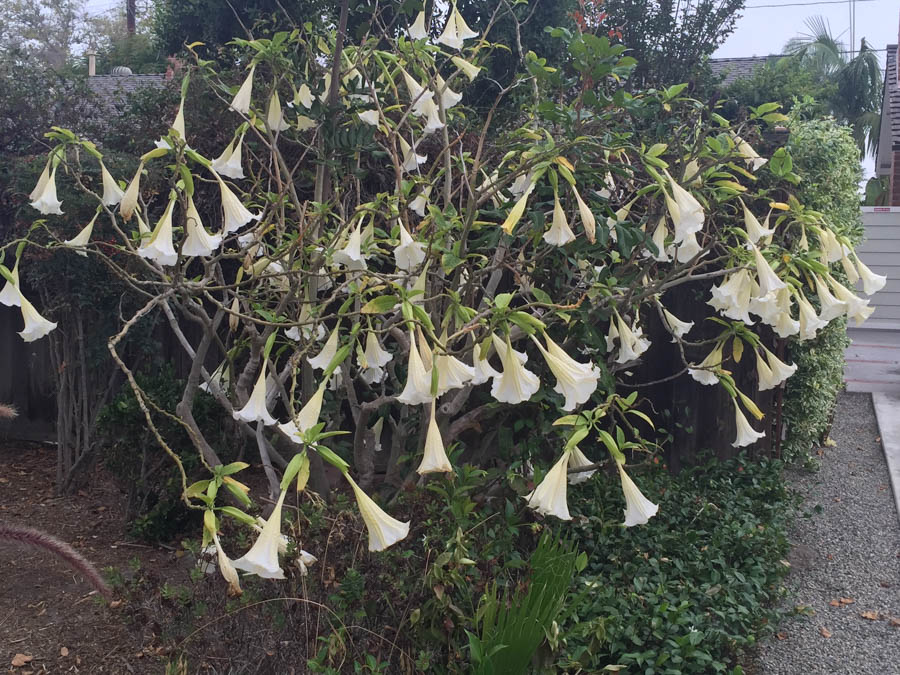 I can hear the trumpets...
Did You Know? - Brugmansia is a genus of seven species of flowering plants in the family Solanaceae. Their large, fragrant flowers give them their common name of angel's trumpets, a name sometimes used for the closely related genus Datura. Brugmansia are woody trees or shrubs, with pendulous, not erect, flowers, that have no spines on their fruit.

I saw me and took the shot

Romance in the garden!
<! ----------------------------------------- --->
June 25th 2015 Top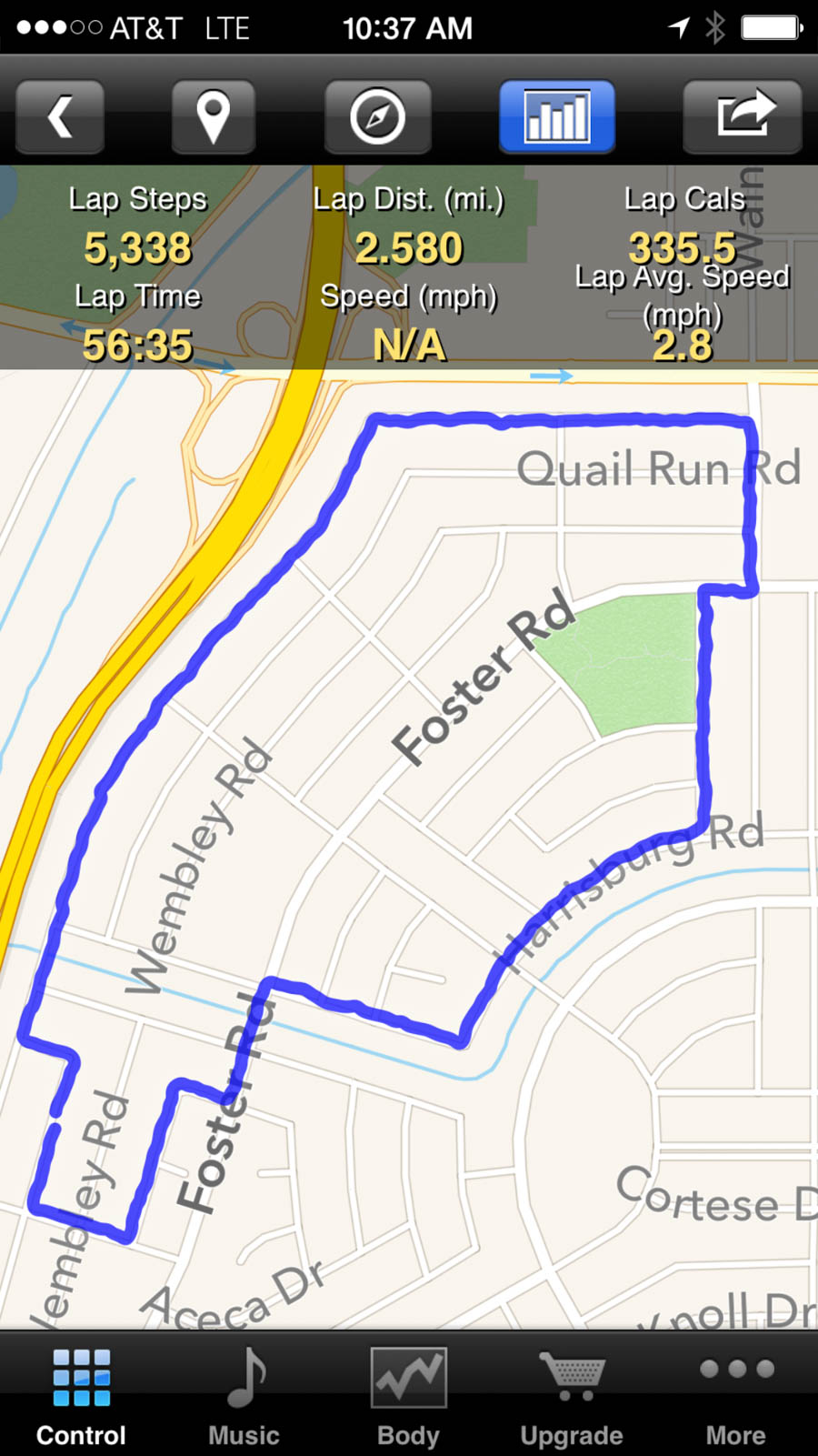 A great morning for walking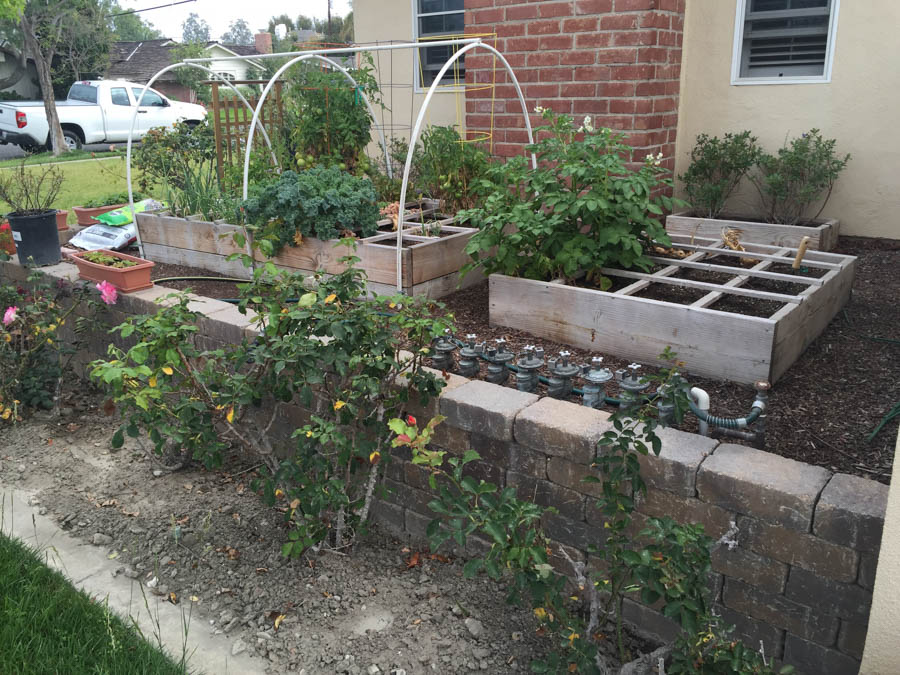 We are not the only ones with a garden!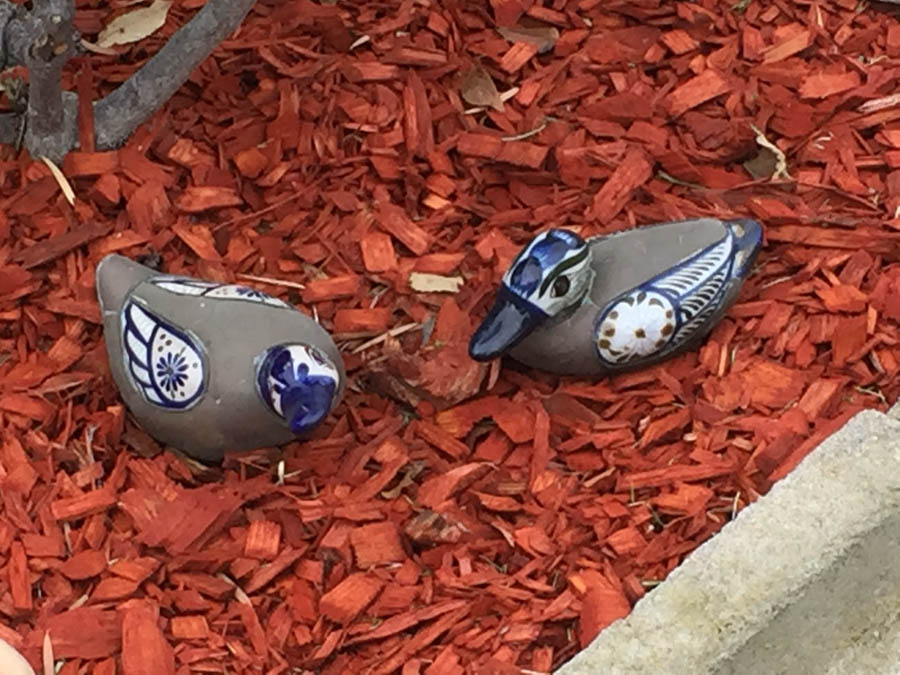 Duckies swimming in the red chips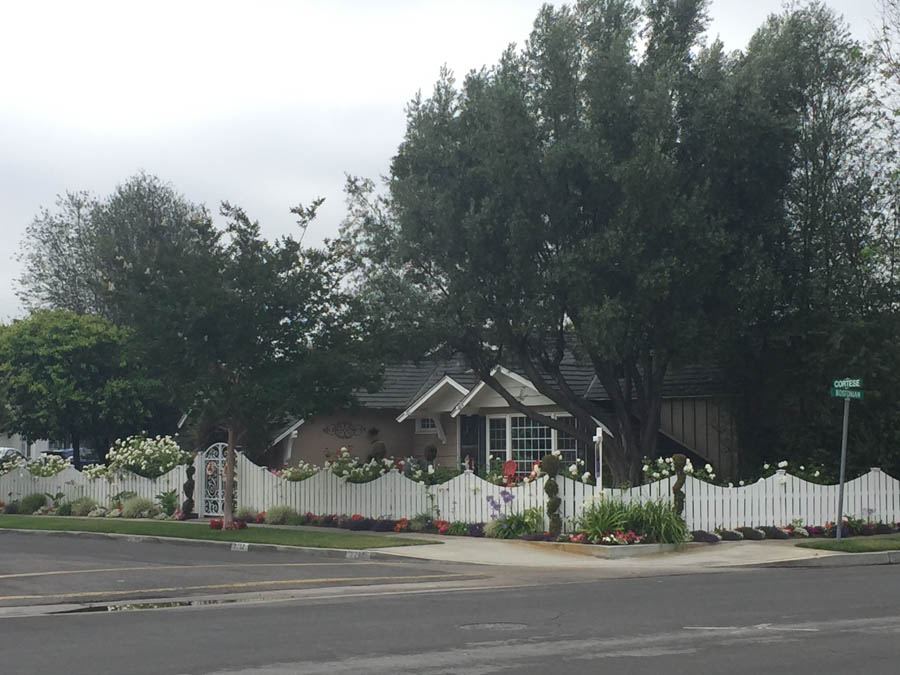 We have many houses with "White Pickett Fences"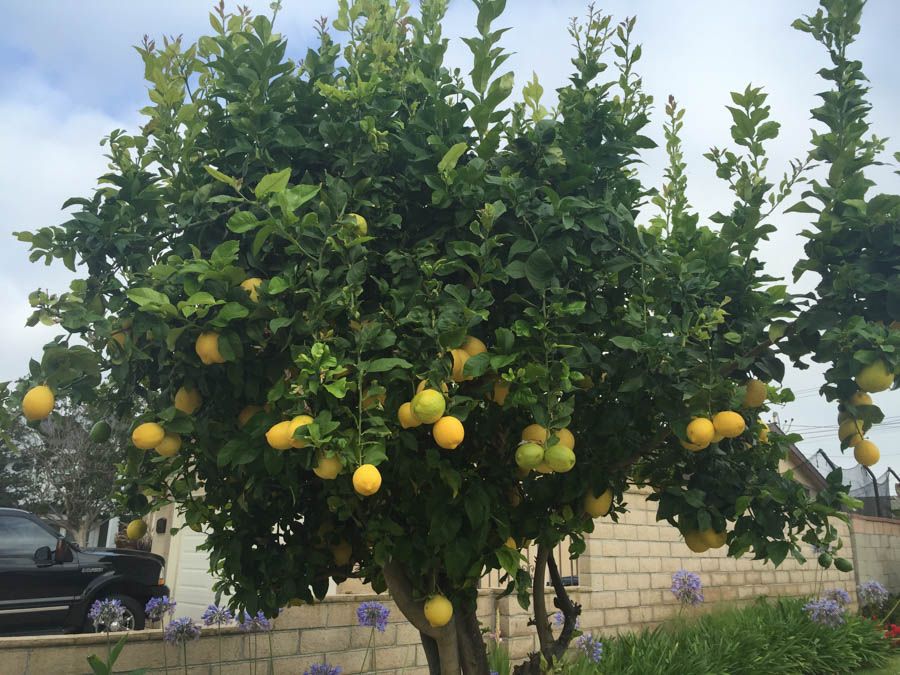 Citrus anyone??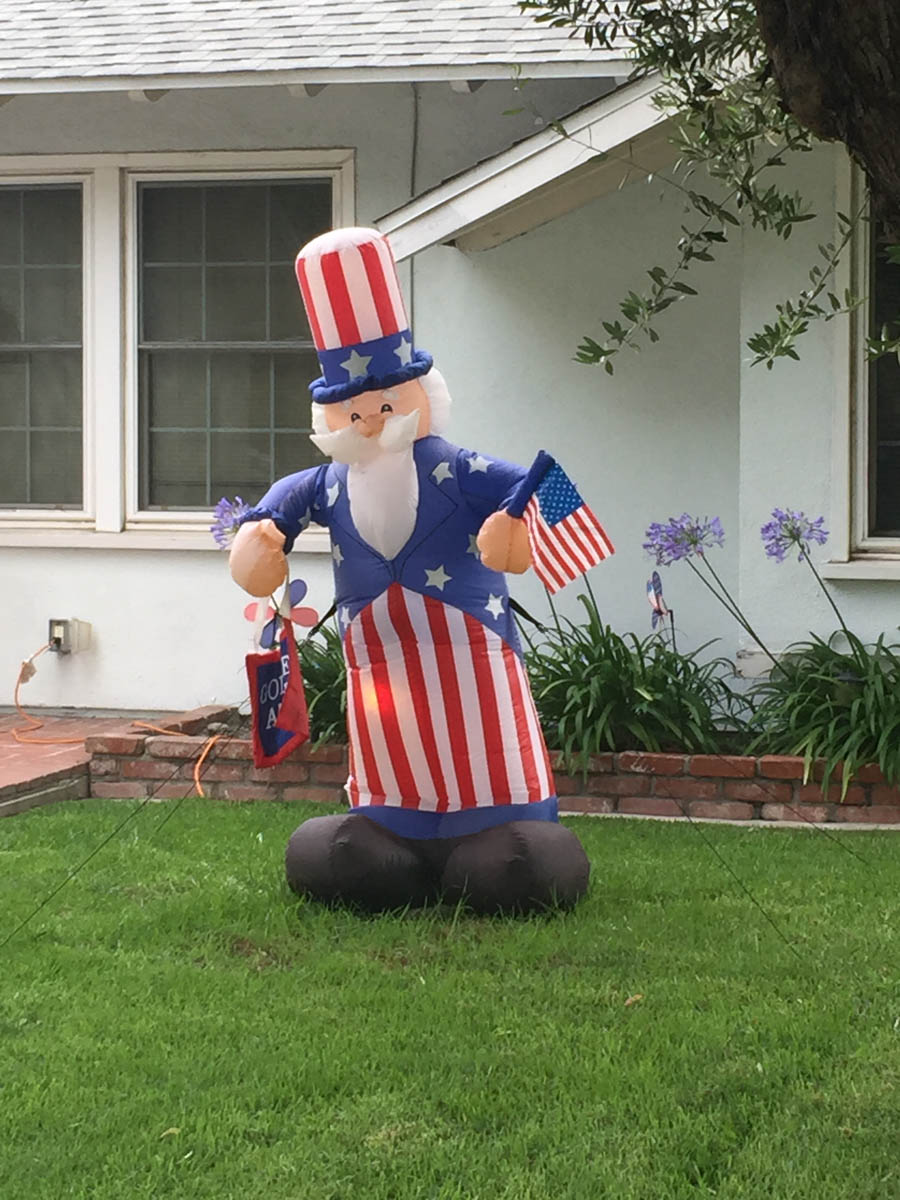 We love Uncle Sam...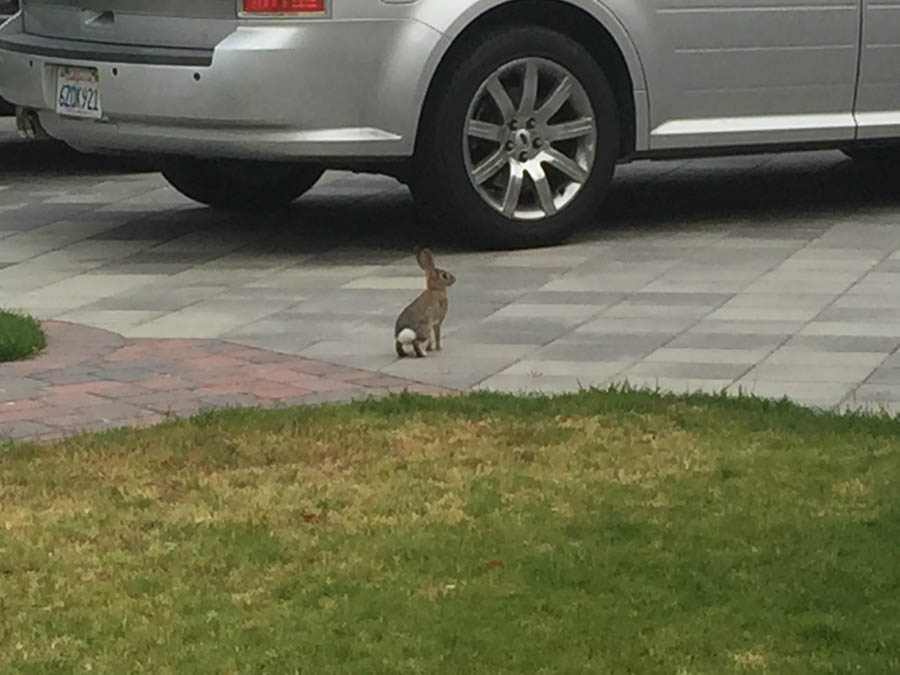 "If I stand still I will not be seen... Even by a camera"

Orange anyone?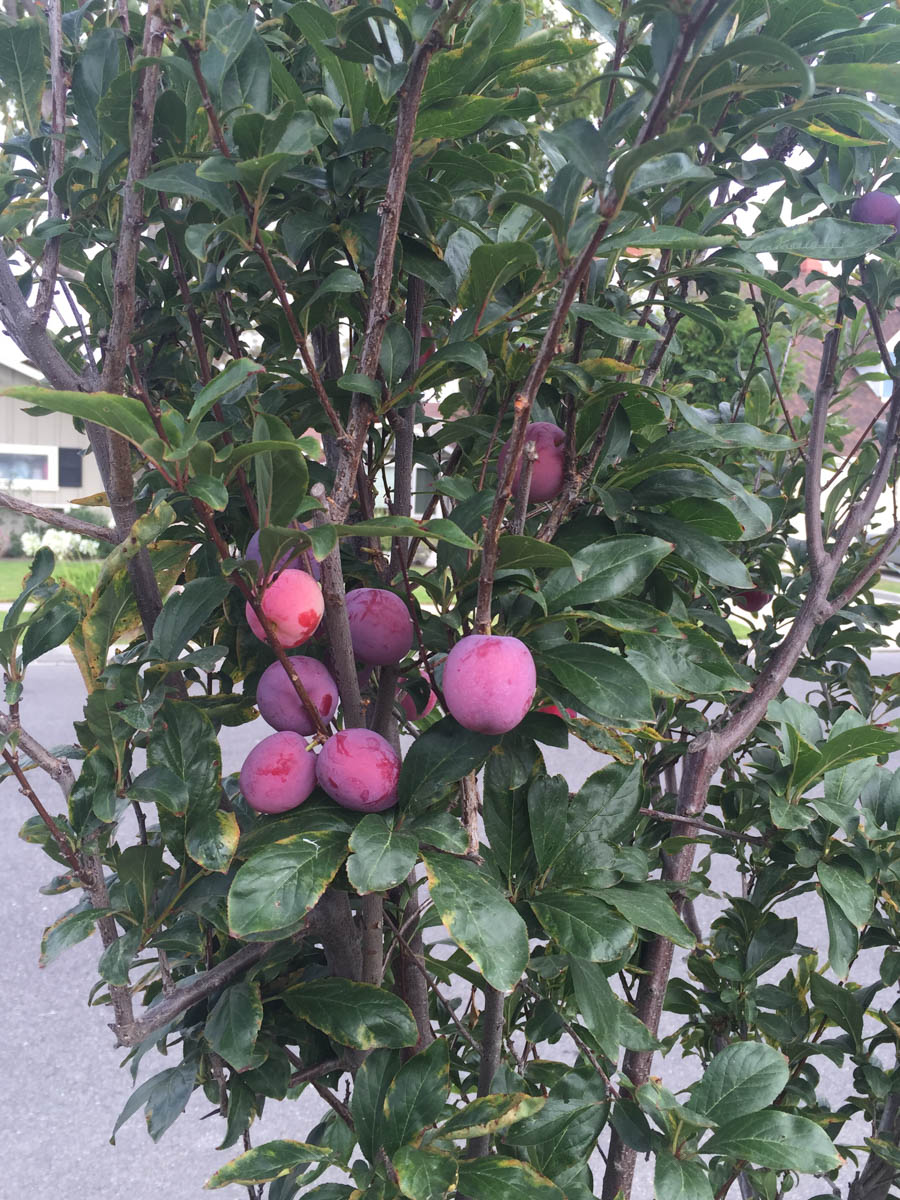 Our new plum tree is producing quite well
June 21th 2015 Top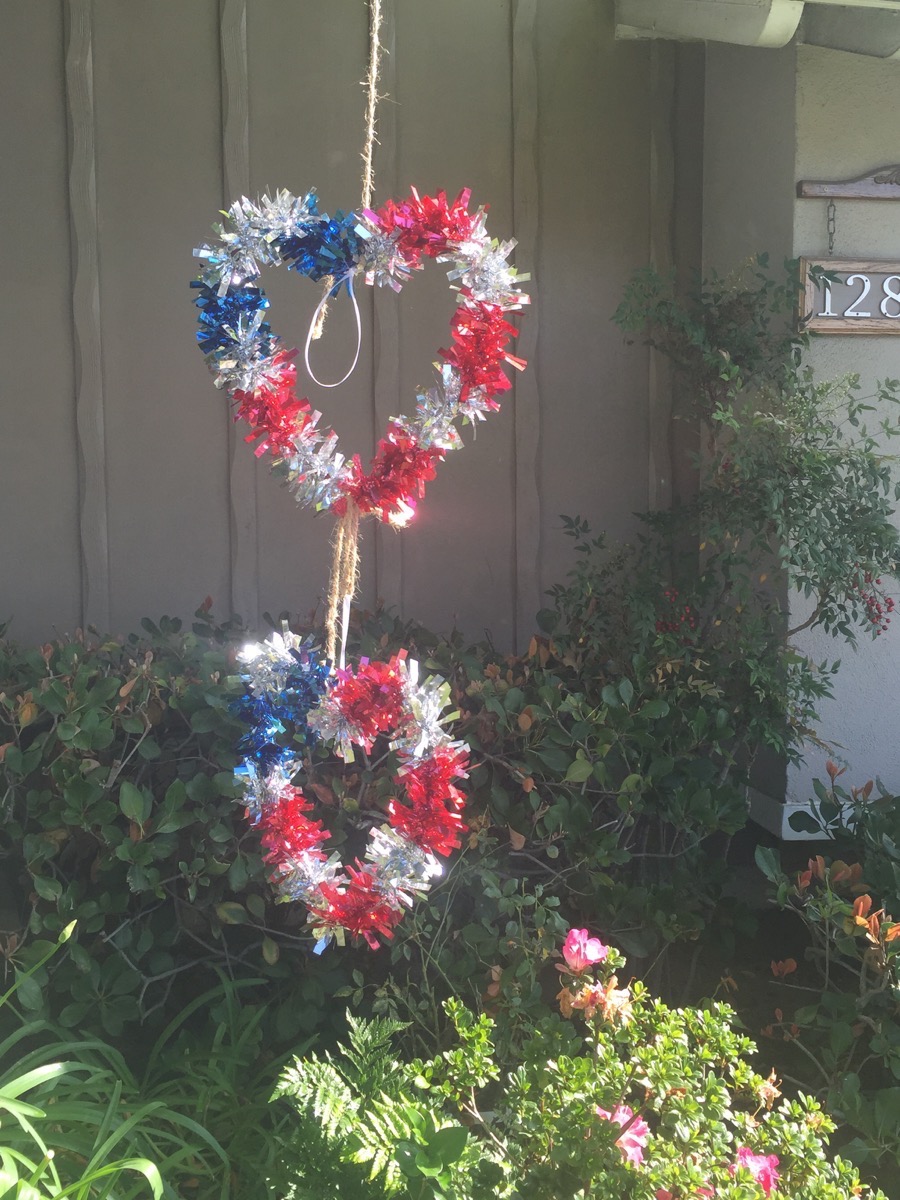 We have a patriotic neighborhood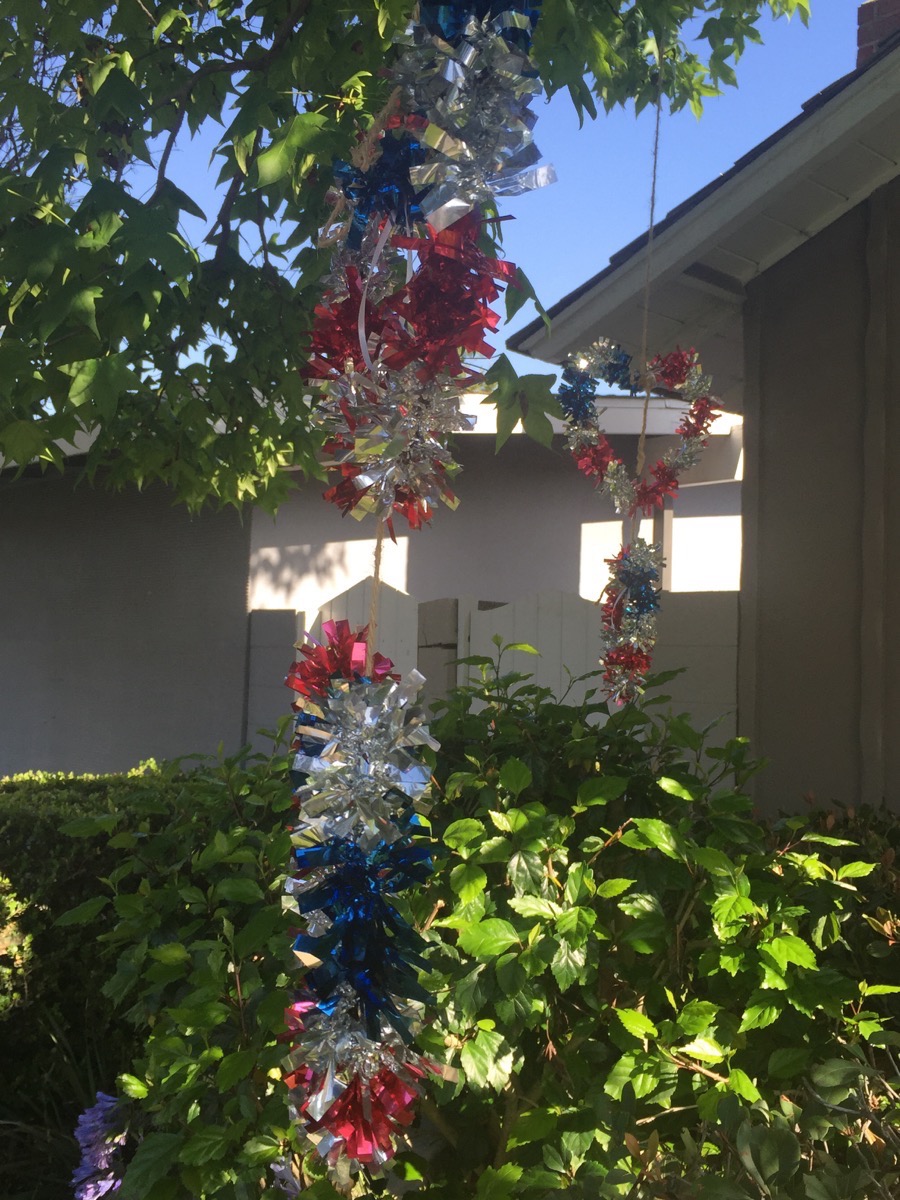 The trees are decorated
Did You Know? - It might seem like a paradox (and the last thing you might feel like) but a brisk walk is one of the best natural energizers around.
It boosts circulation and increases oxygen supply to each and every cell in your body, helping you to feel more alert and alive.
It wakes up stiff joints and eases muscle tension so you feel less sluggish. Always have a mid-afternoon energy slump at work? Head out for a walk at lunchtime instead of sitting in a café or at your desk and see what a difference it makes.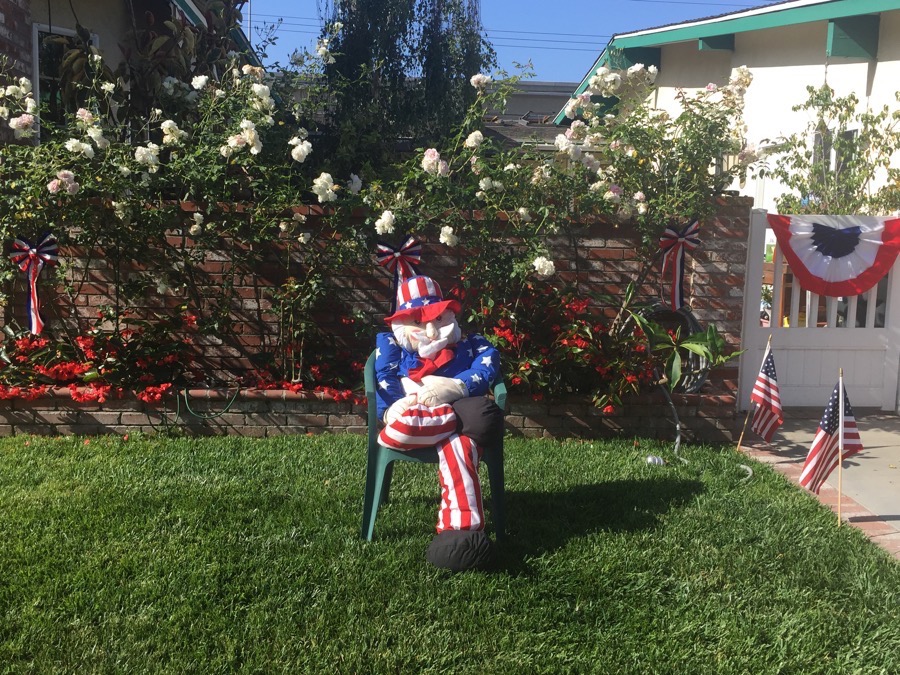 Uncle Sam waves as we walk by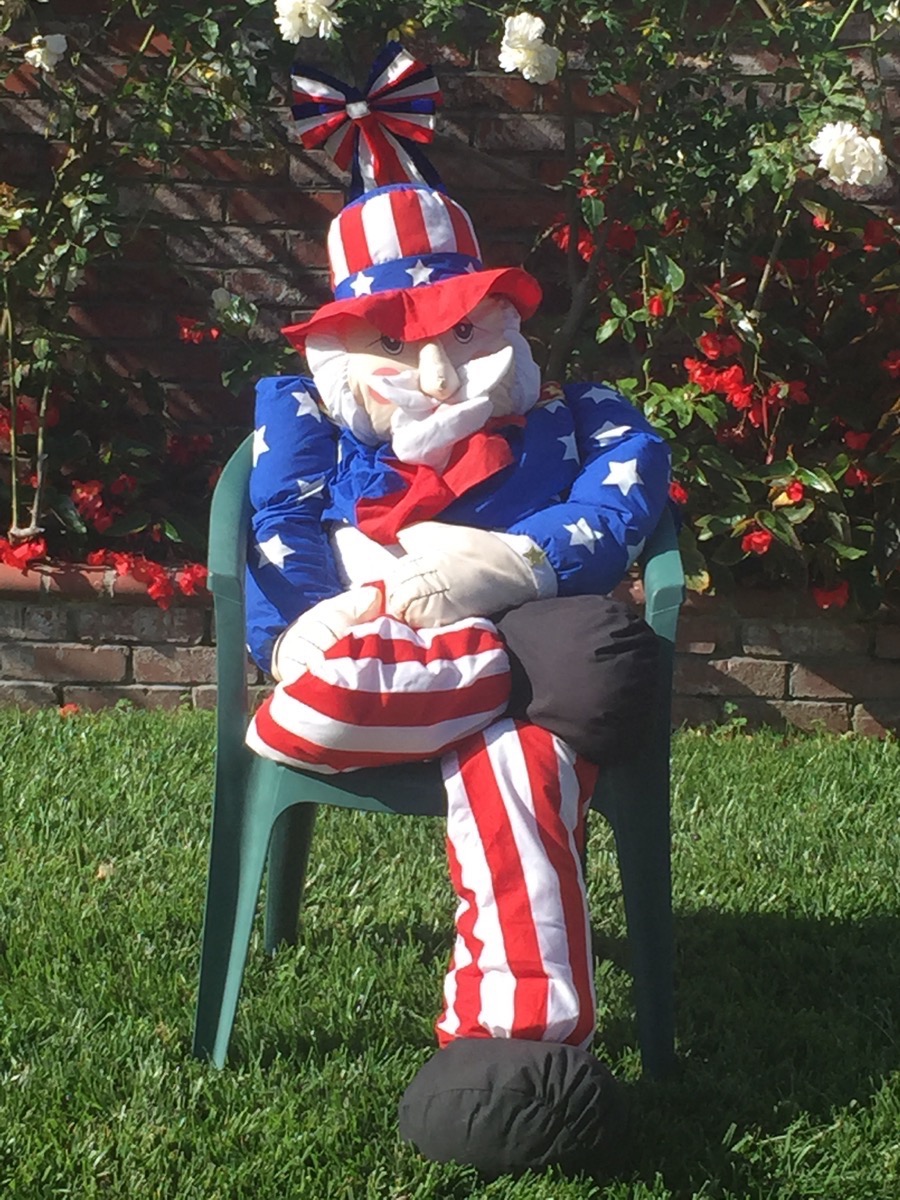 Hands folded... No taxes needed

The trumpet was playing
Did You Know? - The ability of exercise to boost mood is undisputed. Studies have shown regular, moderate-intensity exercise (such as brisk walking) to be as effective as antidepressants in cases of mild to moderate depression. Getting active releases feel-good endorphins into the bloodstream, reducing stress and anxiety.
And don't forget it's often a social activity – joining a walking group or meeting friends to walk and chat is a great way to banish feelings of isolation and loneliness.
A survey by the charity Mind found 83 per cent of people with mental health issues look to exercise to help lift their mood. For greatest benefit, they say, get active outdoors and somewhere green.
<! ----------------------------------------- --->
June 20th 2015 Top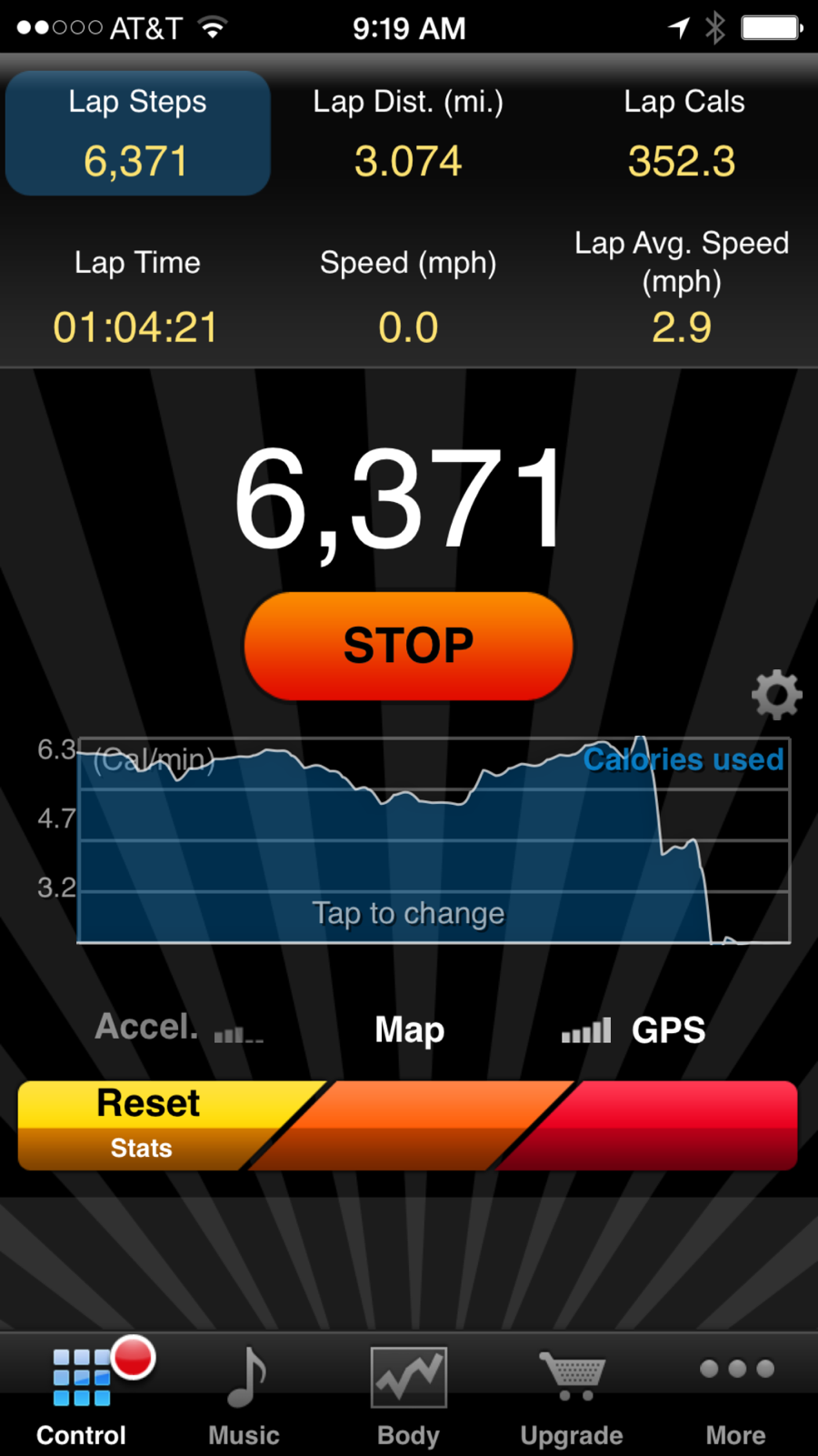 Chugging right along and keeping records - 6,000 steps later

Our neighbors have berries in their front yard .... We approve!!
June 18th 2015 Top

The roses are always majestic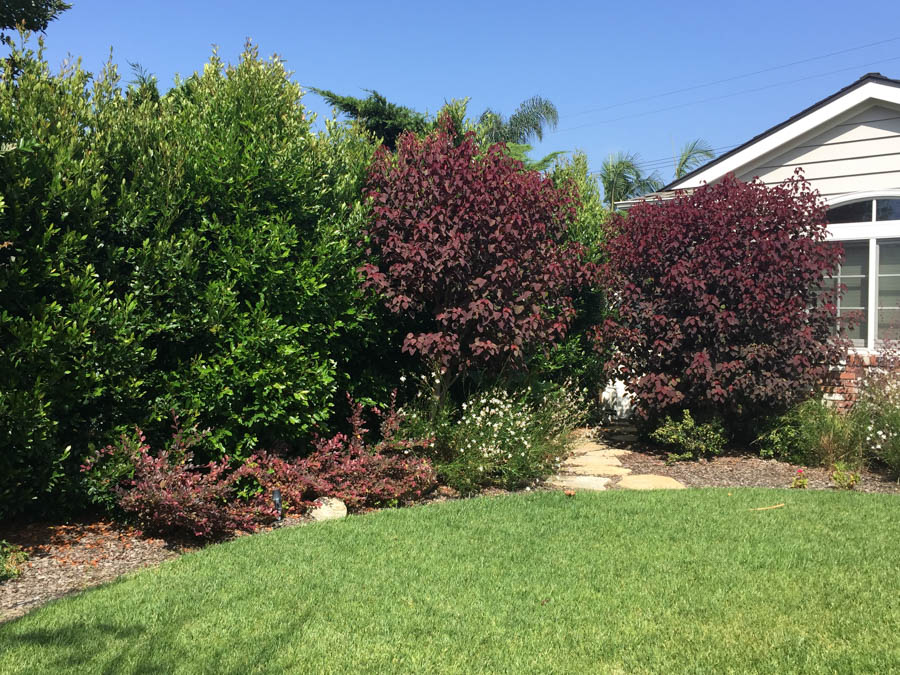 Mother Nature loves her colors... Reds and greens
Did You Know? - Regular walking has been shown to reduce your risk of heart disease and stroke. It lowers levels of LDL (bad) cholesterol while increasing levels of HDL (good) cholesterol and keeps blood pressure in check. 
Anything that raises your heart rate and gets your blood pumping is a workout for your heart and circulatory system.
According to the Stroke Association, walking briskly for up to 30 minutes can help prevent and control the high blood pressure that can cause strokes – reducing your risk by up to 27 per cent.

Their front yard is a real garden!

Did I say yellow?
Did You Know? - As well as heart disease, a walking habit can slash your risk of developing type 2 diabetes, asthma and some cancers.
A study in the British Medical Journal showed taking more steps every day can help ward off diabetes. And according to the charity Walking For Health, regular exercise such as walking could reduce risk by up to 60 per cent.
Those of us who are active have around a 20 per cent lower risk of developing cancer of the colon, breast and womb than those least active.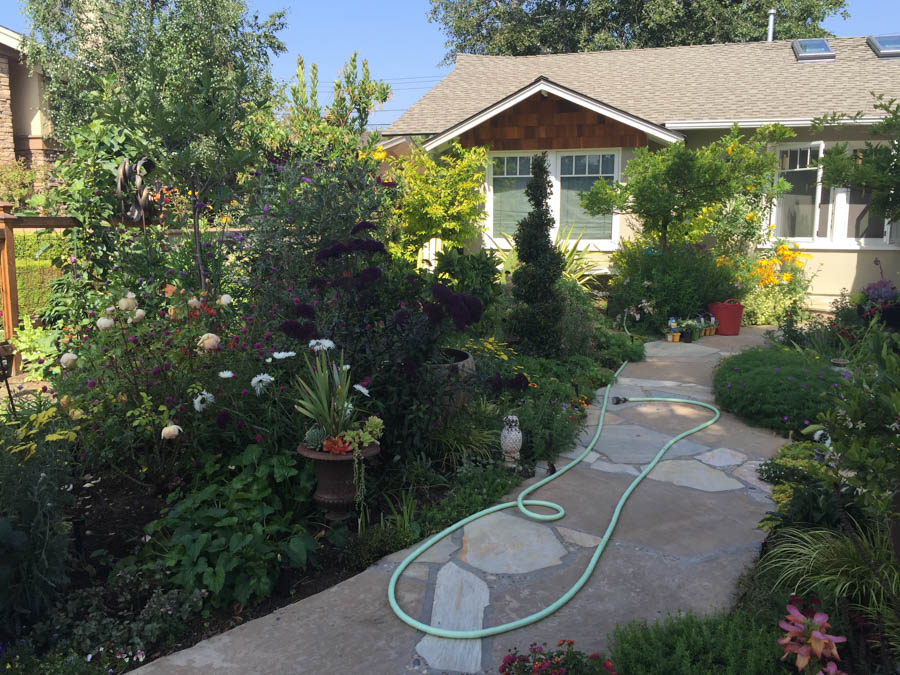 Simply beautiful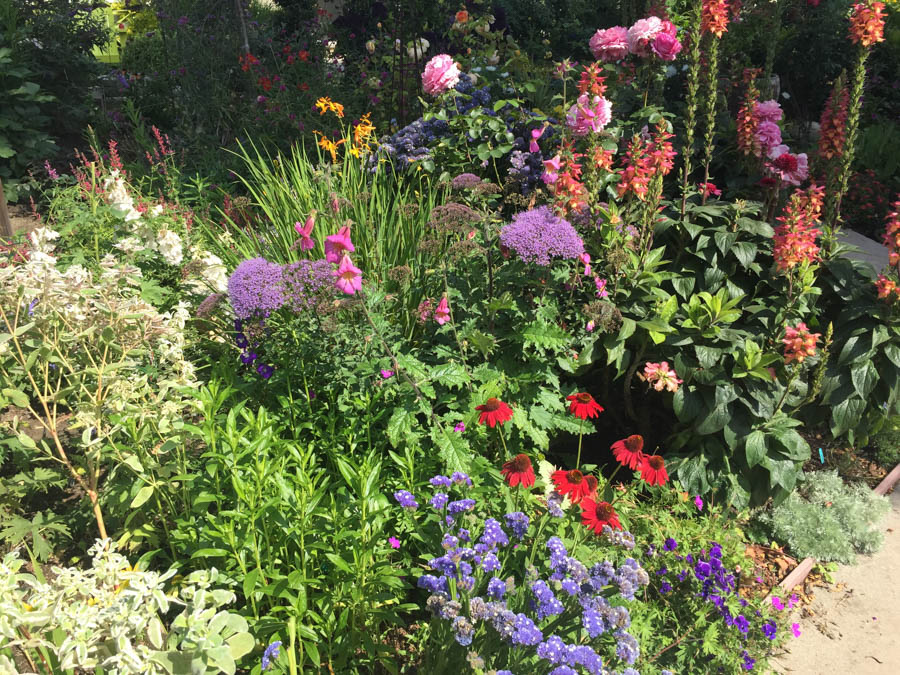 Just plain pretty
Did You Know? - If you're trying to lose weight, you need to burn about 600 calories a day more than you're eating. Putting one foot in front of the other is one of the easiest ways to do that. A person weighing 60kg burns 75 calories simply by strolling at 2mph for 30 minutes.
Increase that to 3mph and they'll burn 99 calories. Speed it up to a fast walk (4mph) and that's 150 calories – the equivalent of three Jaffa Cakes or a jam doughnut.
Walking also increases muscle mass and tone and the more muscle you have, the faster your metabolism – so the more calories you burn, even at rest.
June 17th 2015 Top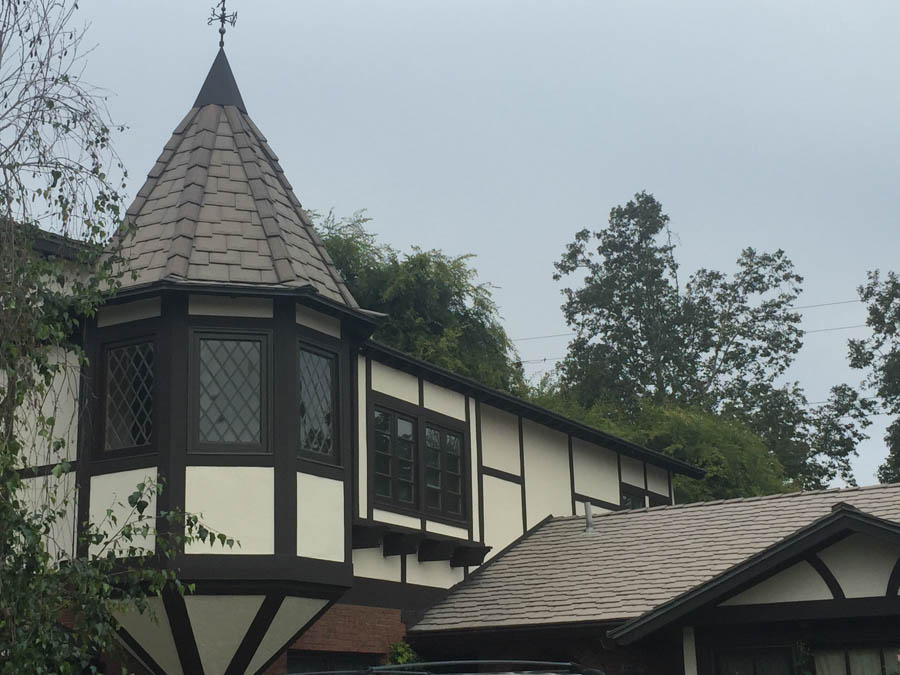 Back in Jolly Ol' England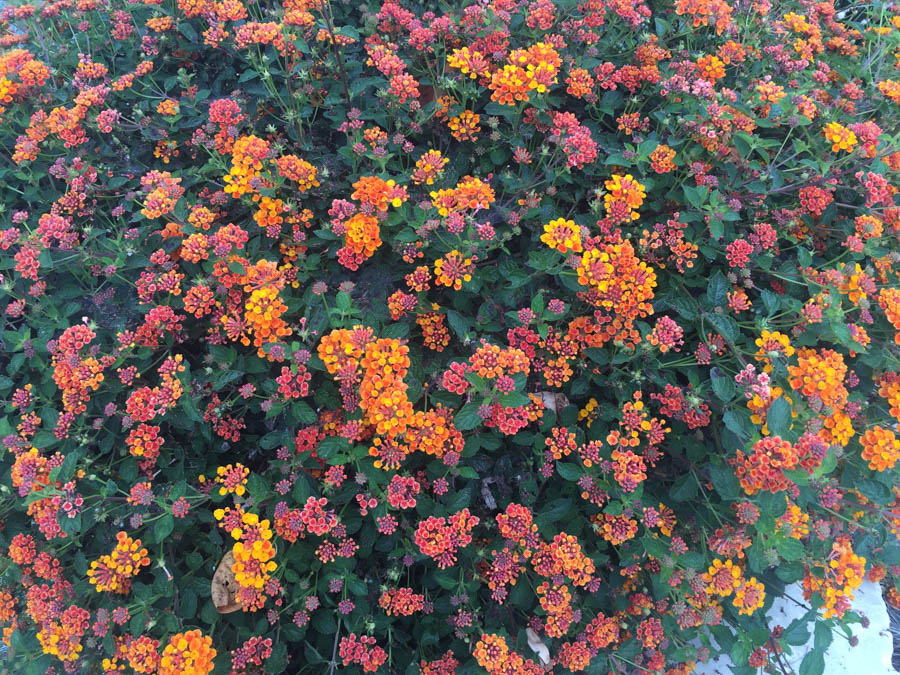 Lantana
Did You Know? - Dementia affects one in 14 people over 65 and one in six over 80. We know being active has a protective effect on brain function and regular exercise reduces dementia risk by up to 40 per cent. And, according to Age UK, older people who walk six miles or more per week could avoid brain shrinkage and so preserve memory as the years pass.
June 15th 2015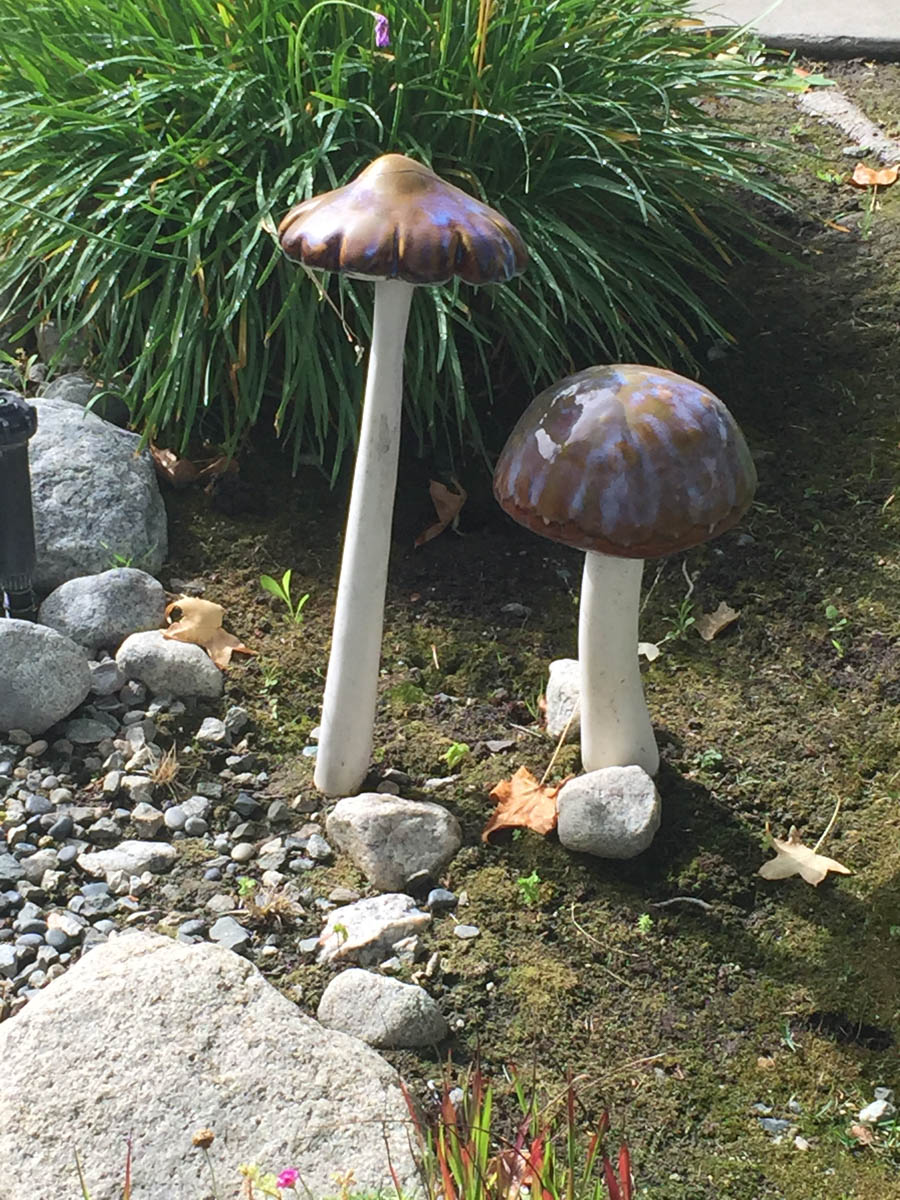 Mushrooms anyone?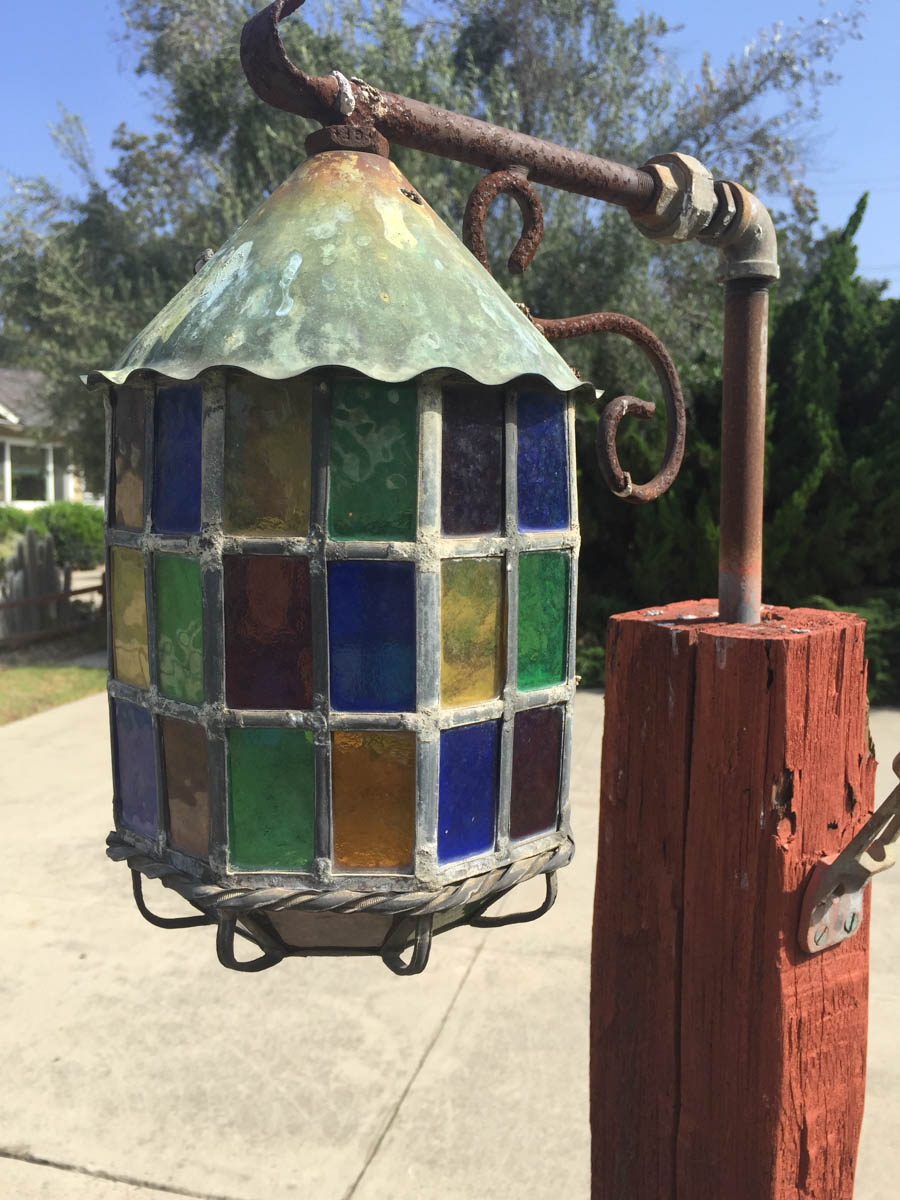 Love the night lights
Did You Know? - If you're walking outside in daylight, you'll be boosting your body's stores of vitamin D – a nutrient that's hard to get from food, but that we can synthesise from exposure to sunlight.
Many people in the UK are deficient in vitamin D and it's a nutrient that plays a big role in everything from bone health to immunity. While sun safety is still important (see www.sunsmart.org.uk), experts agree that exposing as much skin as you can to the sun, little and often and without burning, will help you to produce sufficient vitamin D.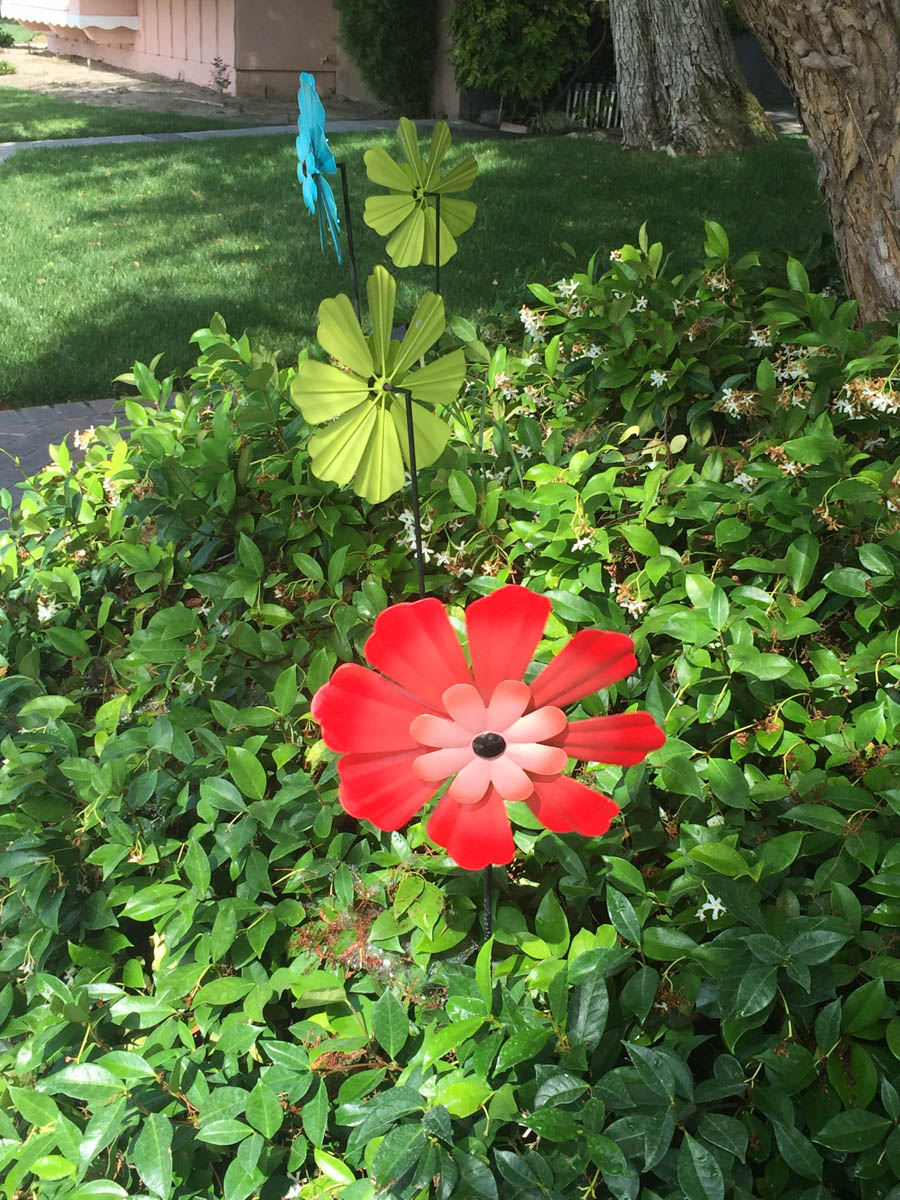 Whirligigs everywhere