Visiting Old Ranch Country Club To Celebrate Independence Day 2015 (Page Three)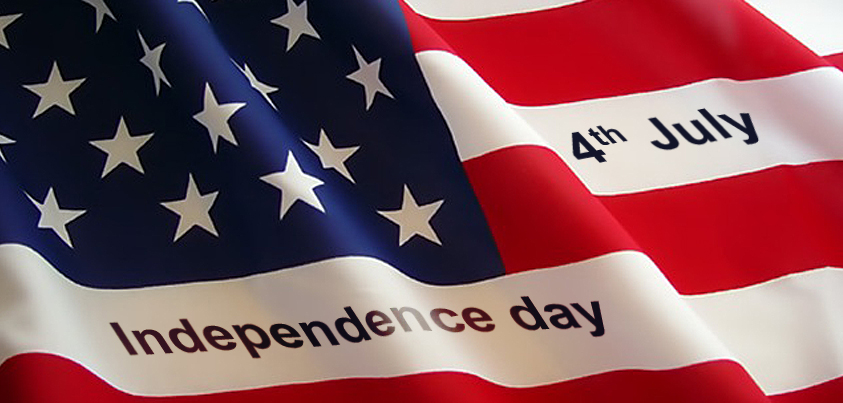 Who Is Joining Us? (52) + The Cathey's and Walkers



| | | |
| --- | --- | --- |
| Marianne and Craig | Joe and Amy with Charlie and Alex | Carri Fox |
| Iris & Will | Bernie & Donnis | Michele & Franklyn & Theo |
| Greg & David | Paul & Sue | Jon |
| Michele & Tony | Sandy & Bob | Carolyn & Lucky |
| Irene | Wally & Ghislaine | Nita |
| Don & Linda | Sam & Brenda Deiner | Vicky & Del |
| Neal & Nita | Ed & Kathy | Pete & Lisa |
| Hans & Kerstin | Nancy & Vince | Brad & Susie-Q |
| Leon & Marcia | Bob & Donna Zaitz | David & Nia |
| | Lee | |
Let The Party Begin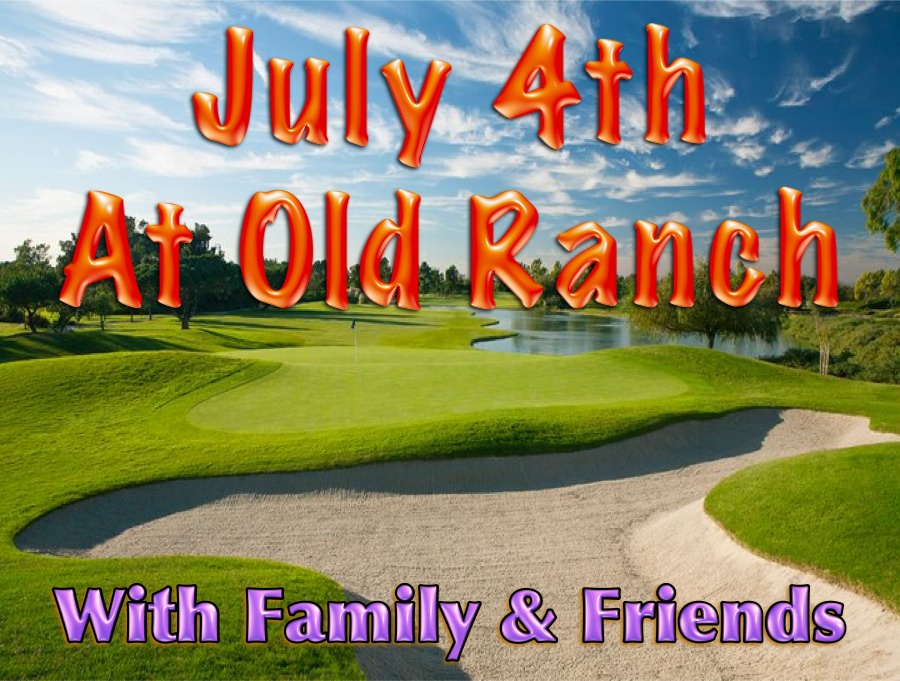 The activities begin at 4:30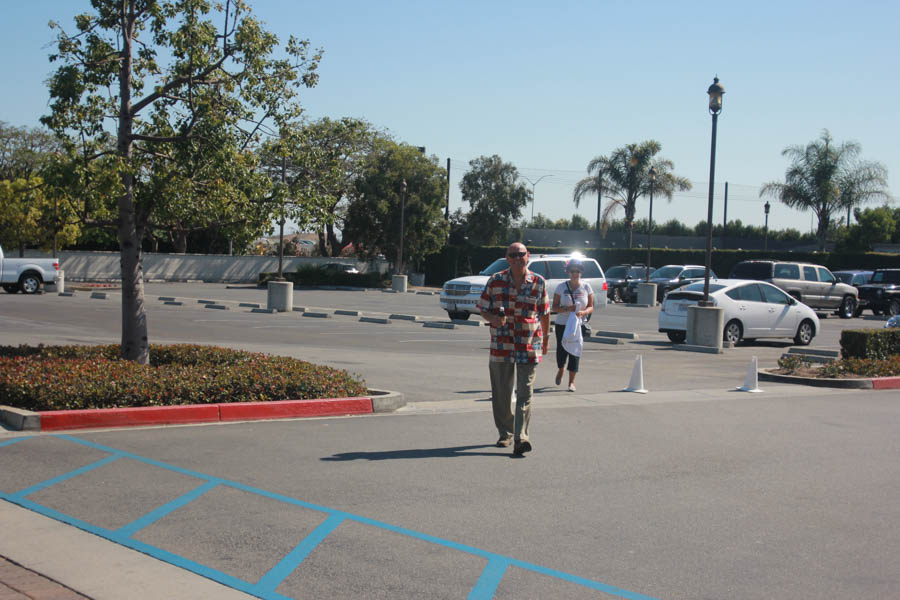 "Wait for me.... I want to be first here!"
"Warte auf mich .... Ich will hier zuerst!"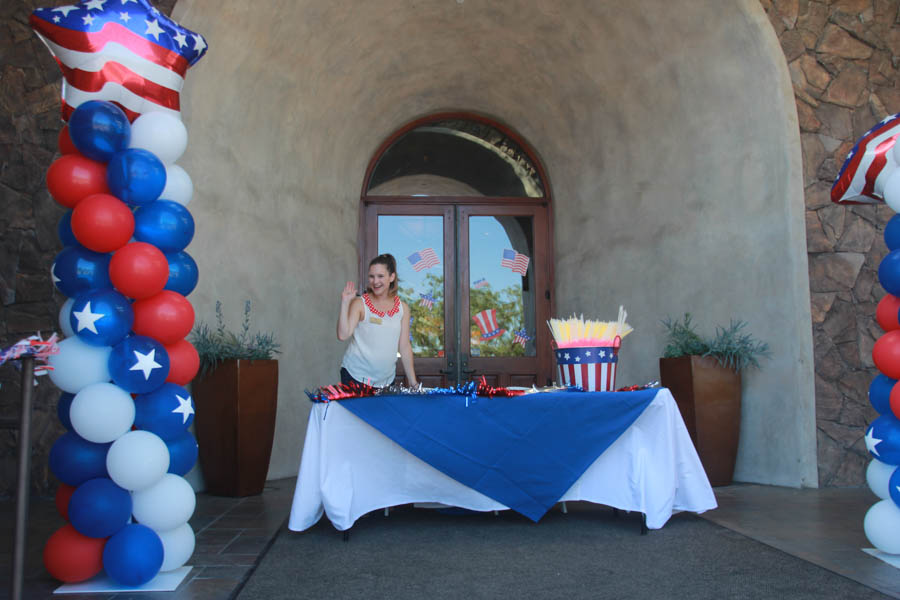 "Too late Hans... Others are already here!"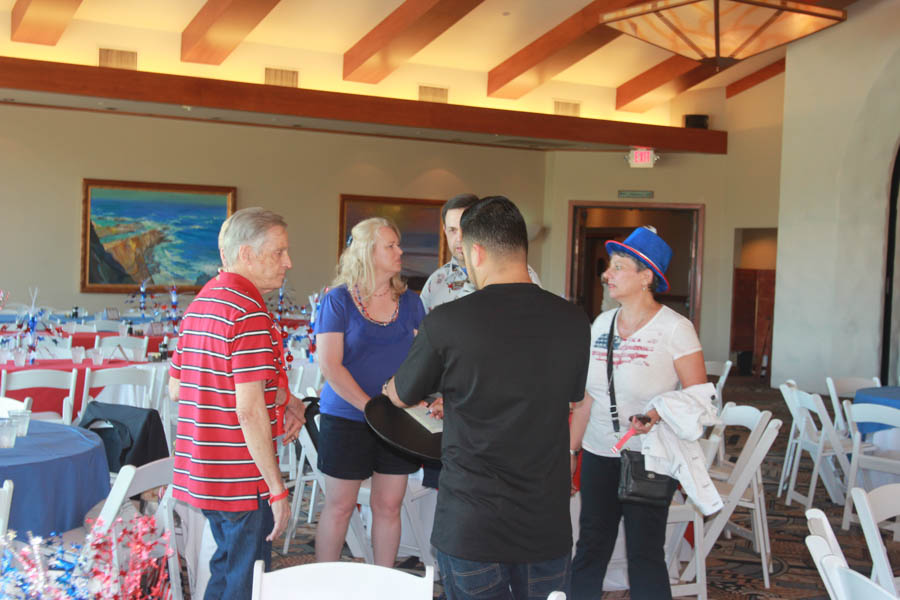 Sam and Brenda got the attendance award!

They had cabanas set up for the first time
Did You Know? - A cabana is a small hut built with a thatched roof, most commonly built in tropical climates near natural bodies of water.

The day was beautiful!
Interesting Factoids...
Three of the first five presidents died on the Fourth of July:
John Adams, Thomas Jefferson and James Monroe. Adams, the second president, and Jefferson, the third, died on the same day in 1826, the 50th anniversary.
Which president was born on the Fourth of July?
Calvin Coolidge, the 30th president, in 1872.

We had seven table of ten!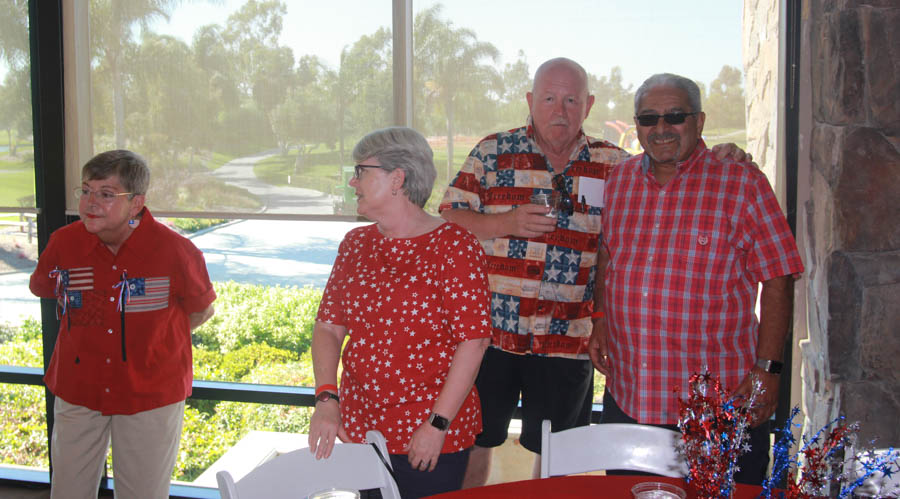 Sue, Michele, Paul and Tony! Ready to celebrate!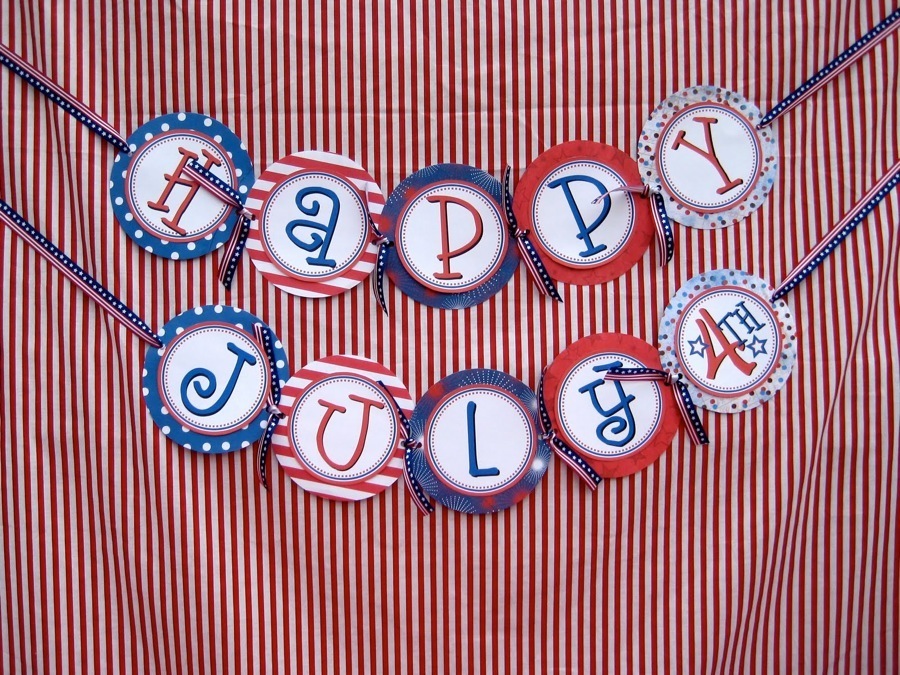 Catching up since the Catalina Adventure

Lee, Nancy and Nita getting the wine flowing!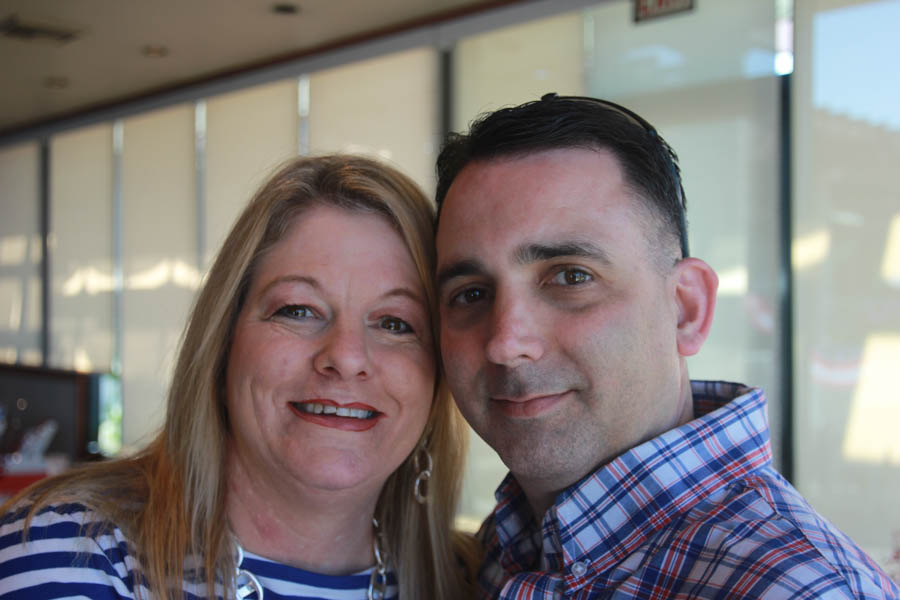 Lisa and Pete... Our "southern kids"

Love all the red, white and blue!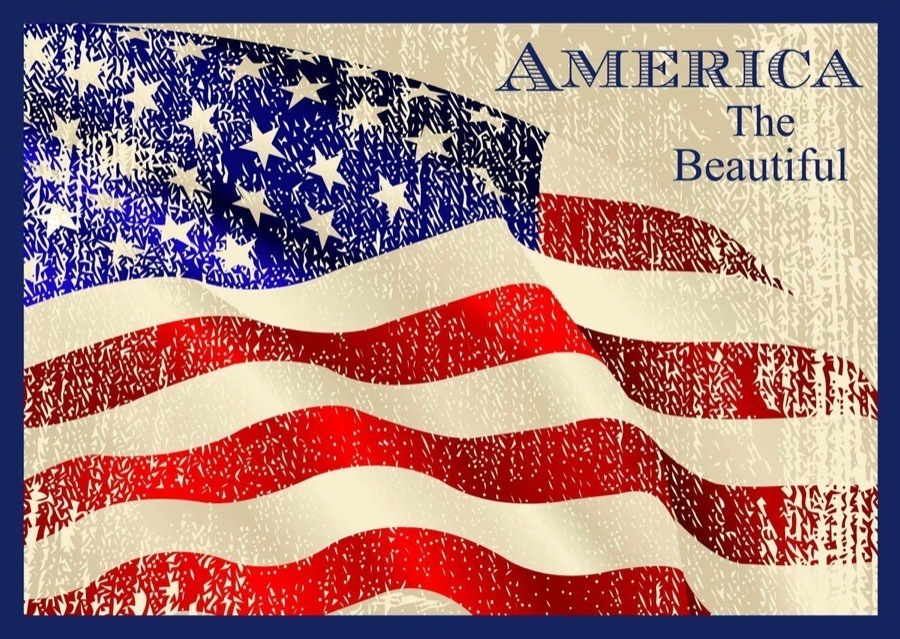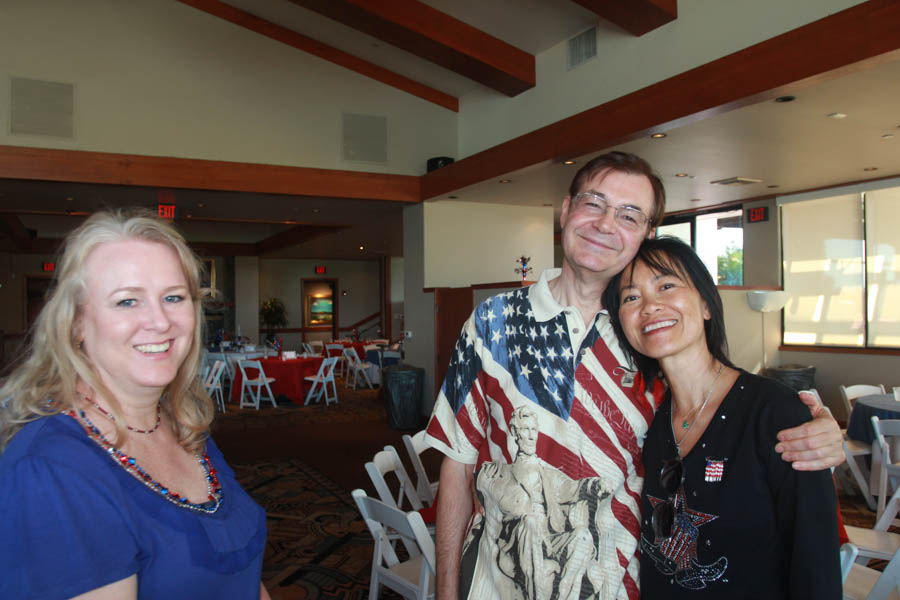 Brenda joined David and Nia in greeting new arrivals!

Patriotism lives here

David (91), Greg, Bernie (94), Vicky and Del (89)
We have 274 years amongst the three guys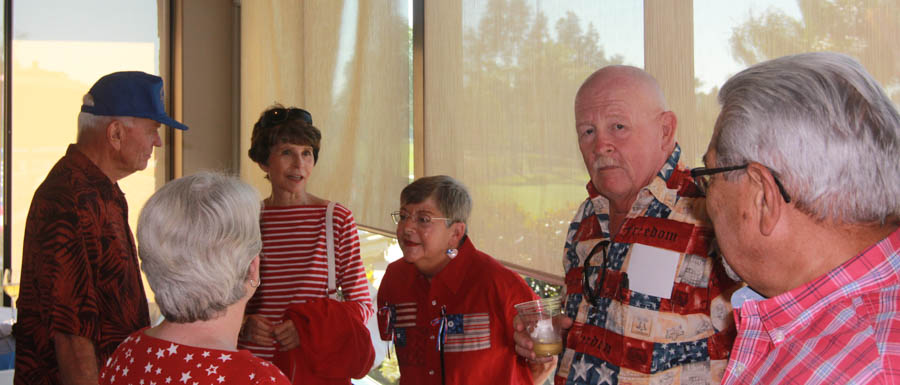 Sandy and Bob meet the crew... Bob's first time to the celebration!

"I think it is all going well!"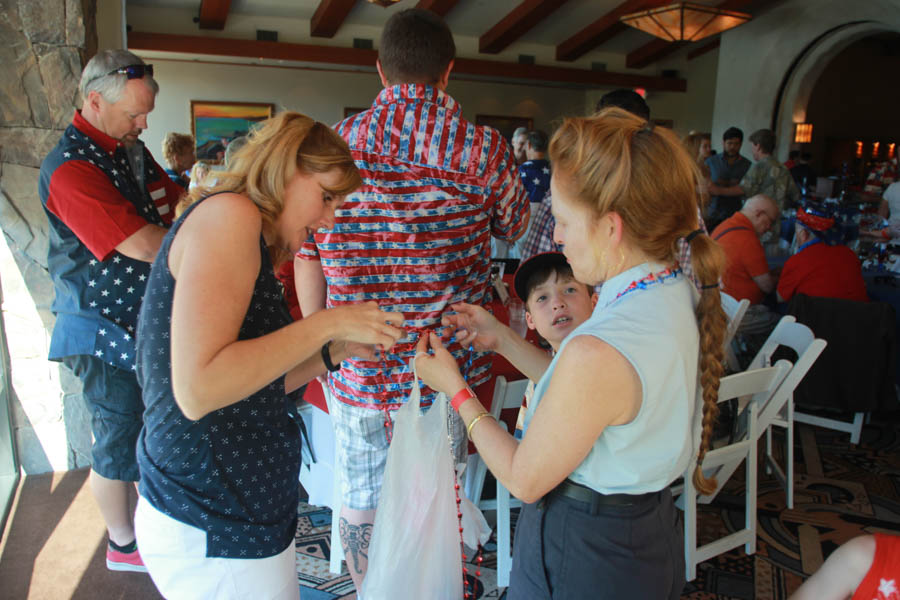 Amy and Michele make some adjustments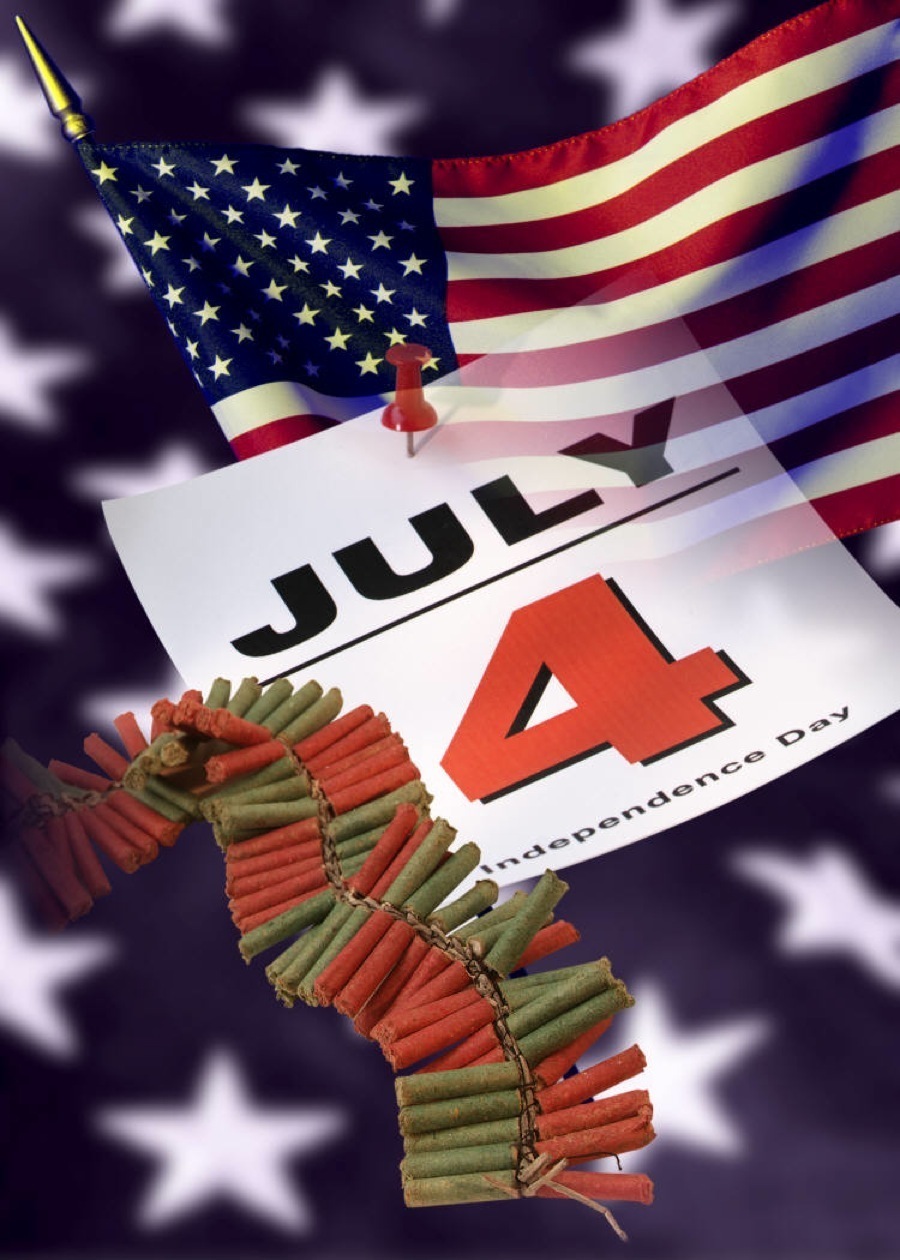 Arturo... The best!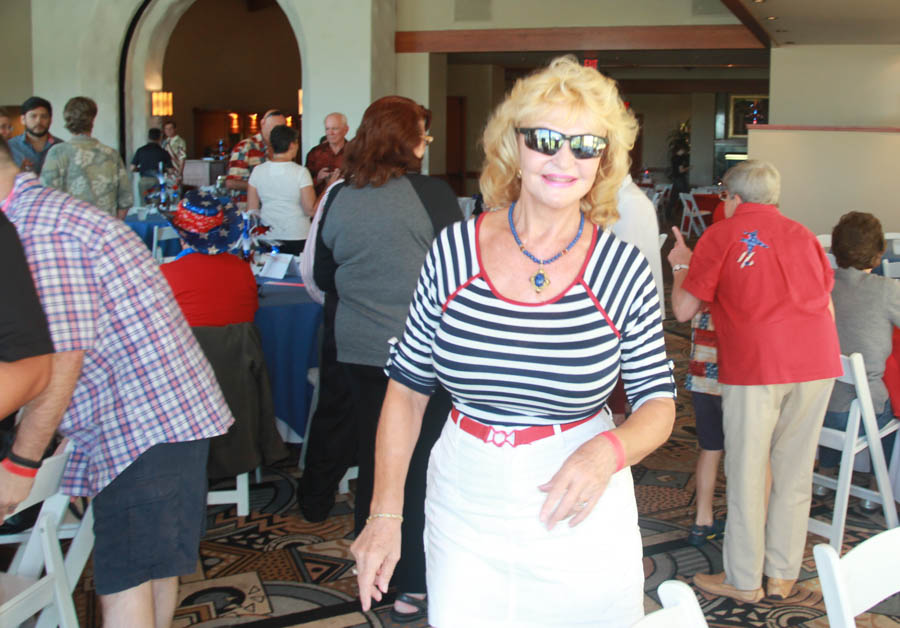 Ghislaine arrives
Interesting... When did the Fourth of July become a legal federal holiday? - 1938

Bernie wears his famous cowboy hat
Did You Know? - The cowboy hat is a high-crowned, wide-brimmed hat best known as the defining piece of attire for the North American cowboy.
Influenced by 19th century Mexican culture, today it is worn by many people, and is particularly associated with ranch workers in the western and southern United States, western Canada and northern Mexico, with country-western singers and ranchero singers in Mexico, and for participants in the North American rodeo circuit. It is recognized around the world as part of Old West lore.
The shape of a cowboy hat's crown and brim are often modified by the wearer for fashion and to protect against weather.
It is an item of apparel that can be worn in any corner of the world, and receive immediate recognition as part of North American cowboy culture.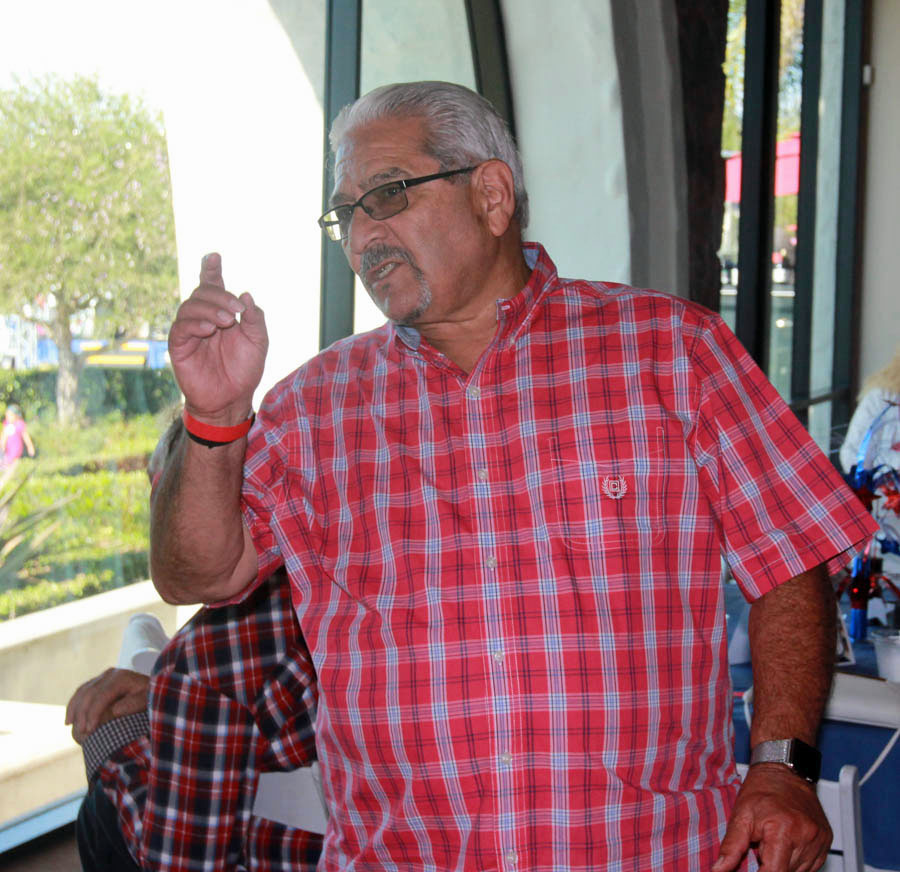 Tony places his drink order... The waiter faints!

Nia has a beautiful sweater on today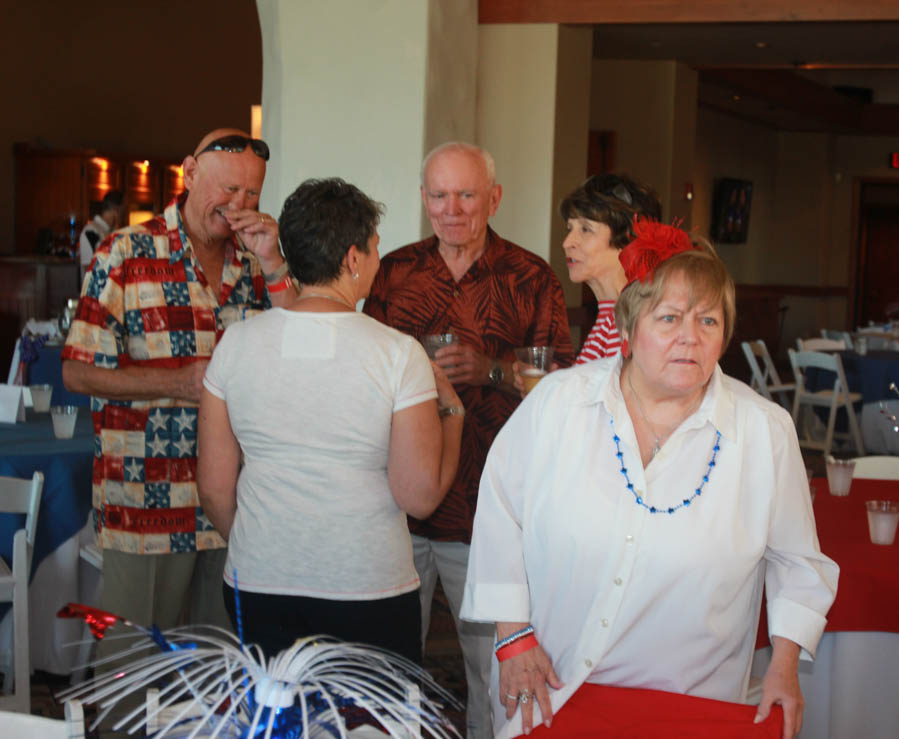 Someone looks worried??

Mitch and Luisa joined us for the first time this year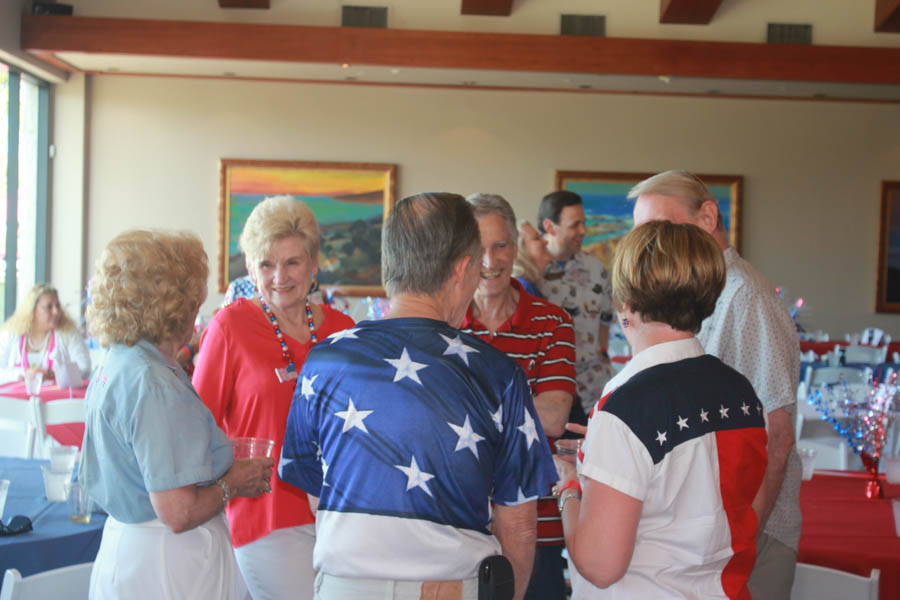 Great to see all our dear friends meeting and greeting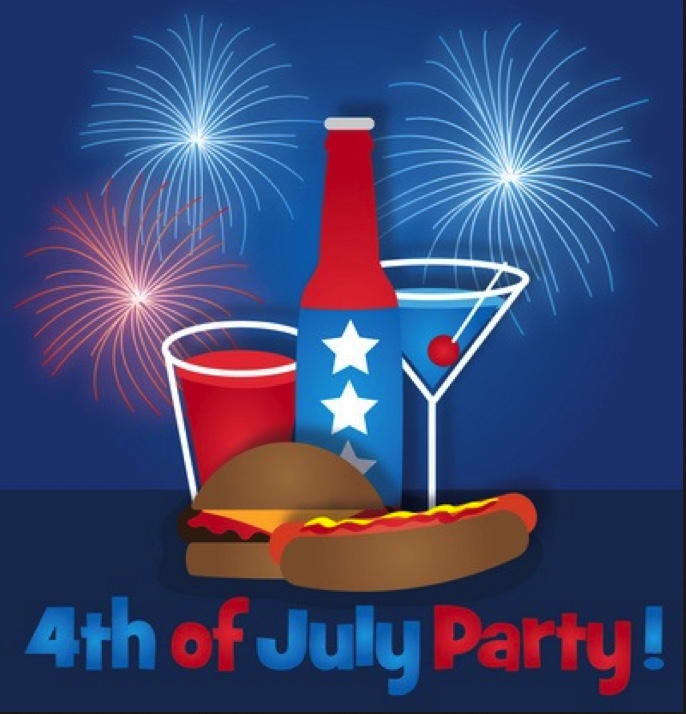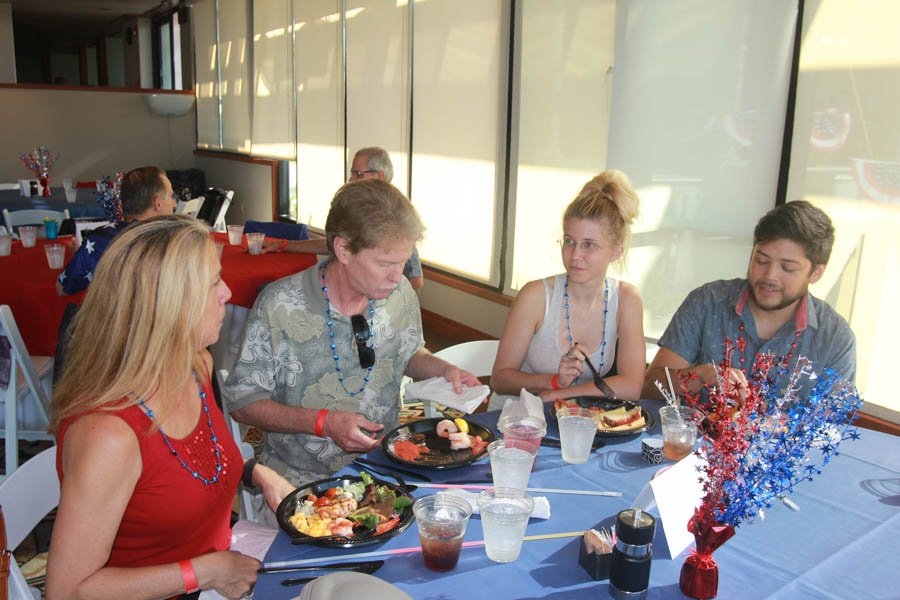 First pass through the food line has been accomplished

Join squeezed into Grandpa's shirt!

The fun is only starting!
Trivia
A) America's independence was actually declared by the Continental Congress on July 2, 1776. The Declaration of Independence was adopted on the fourth, as is indicated on the document itself, which is, one supposes, the cause for all the confusion. As one scholar has observed, what has happened is that the document announcing the event has overshadowed the event itself.
John Adams refused to acknowledge the Fourth of July as the nation's Independence Day, firmly believing that July 2nd was the birth of our nation, and rejected all invitations to celebrate the Fourth of July.
Genuine independence was secured on September 3rd, 1783 with The Treaty of Paris in which Great Britain formally abandoned any claim to the United States.
B) "Yankee Doodle" is often thought of as a patriotic song. It's even the state anthem of Connecticut. However, it was originally sung by British officers making fun of backwoods Americans. The Macaroni wig was an extreme fashion in the 1770s and became contemporary slang for foppishness. The implication of the verse was that the Yankees were so unsophisticated that they thought simply sticking a feather in a cap would make them the height of fashion.
After the tide began to turn during the War of Independence, Americans embraced the song and made it their own, turning it back on those who had used it to mock them.
C) The stars on the original American flag were arranged in a circle to ensure that all colonies were equal. The design of the flag has been officially modified 26 times since it was created in 1777.
D) In 1778, General George Washington marked July 4th with a double ration of rum for his soldiers and an artillery salute. Across the Atlantic Ocean, ambassadors John Adams and Benjamin Franklin held a dinner for their fellow Americans in Paris,France.
E) Betsy Ross did not actually design the U. S. flag. That distinction belongs to Frances Hopkinson. He is also credited with designing the U.S. seal. We don't know who sewed the first flag, but researchers doubt it was Ms. Ross. It's a nice story though, created by her ancestors nearly a century later and kept going by grade school text books and a few historians who didn't bother to check their facts.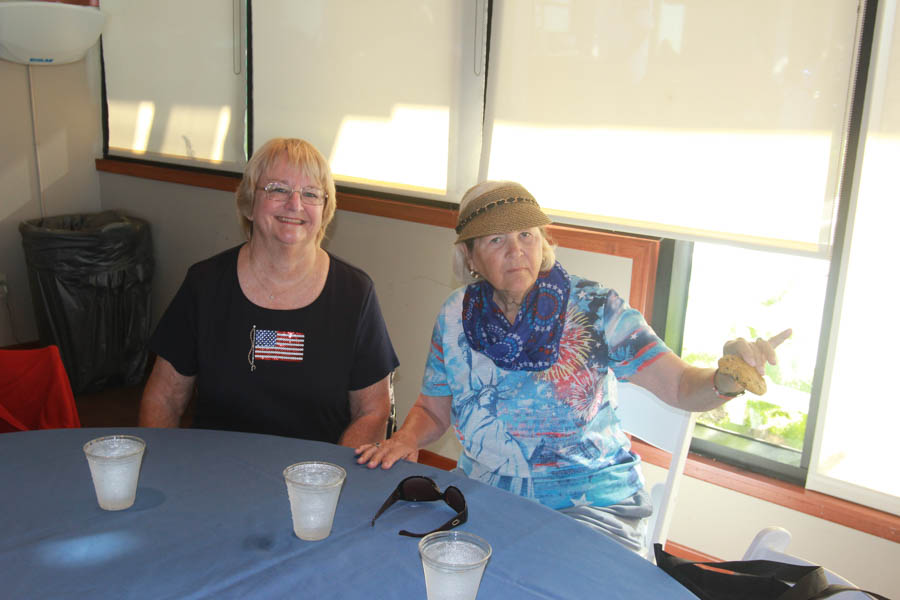 Linda has her own table and family and friends

Another award winning hat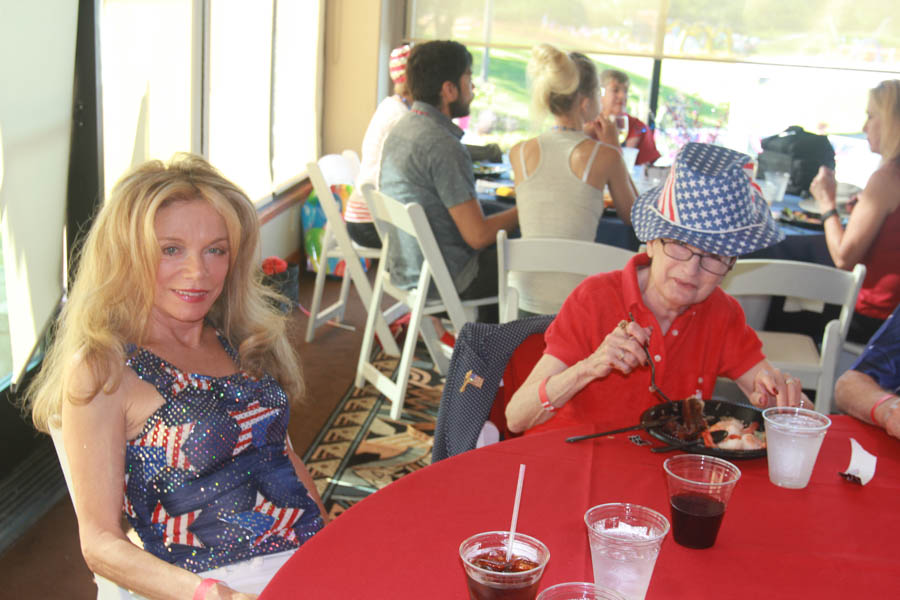 Marianne... Where is your hat entry for the contest??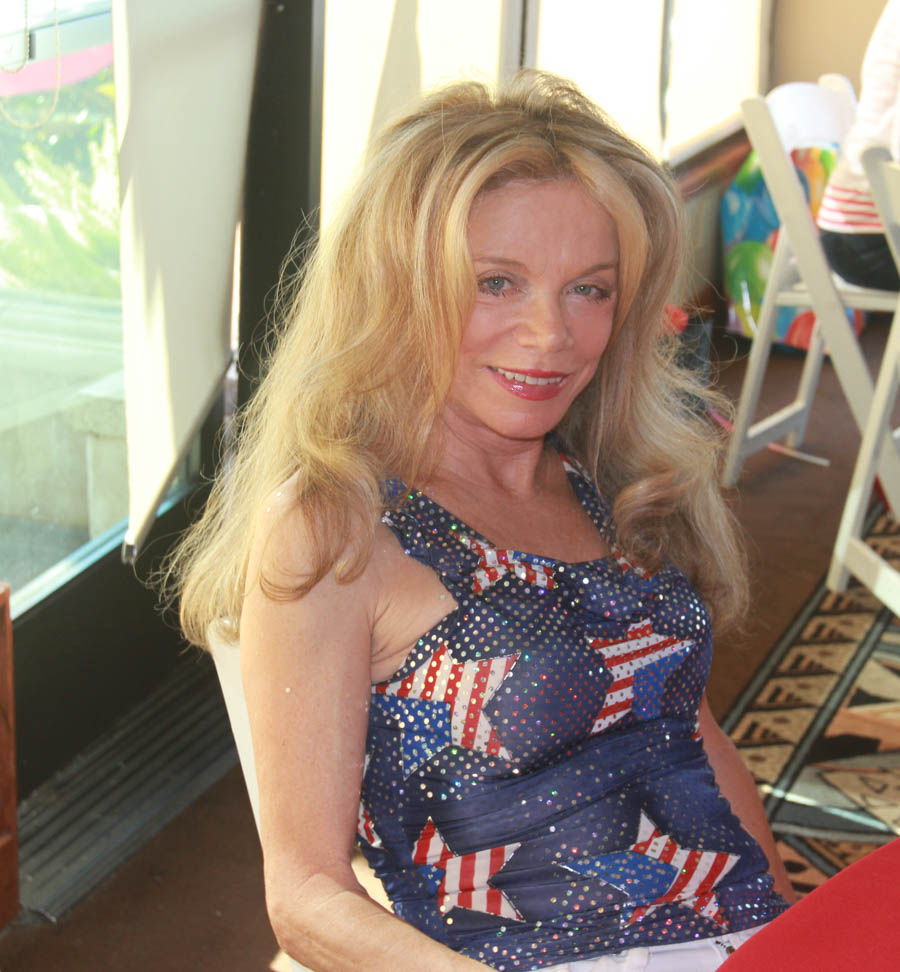 The girl sparkles in the sunlight!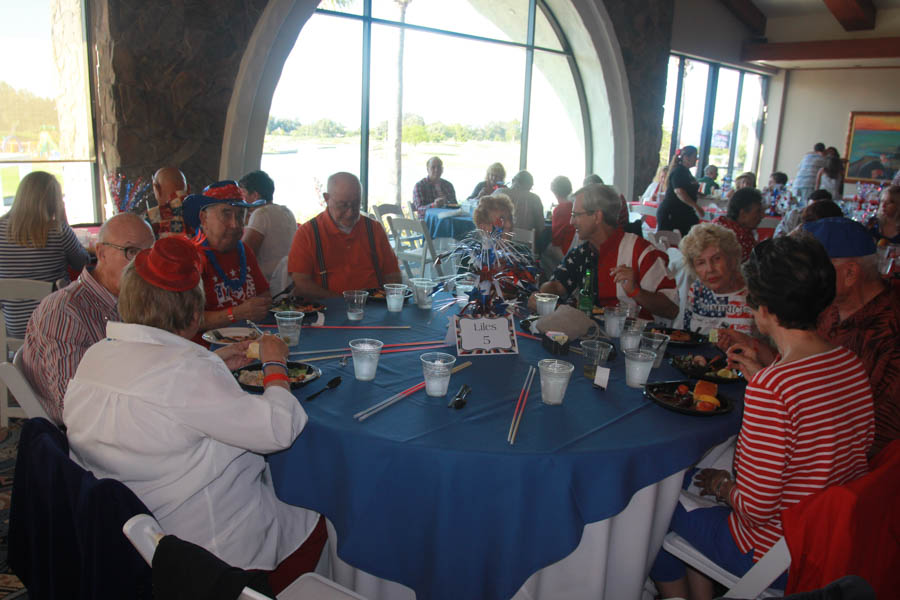 Starting to slow down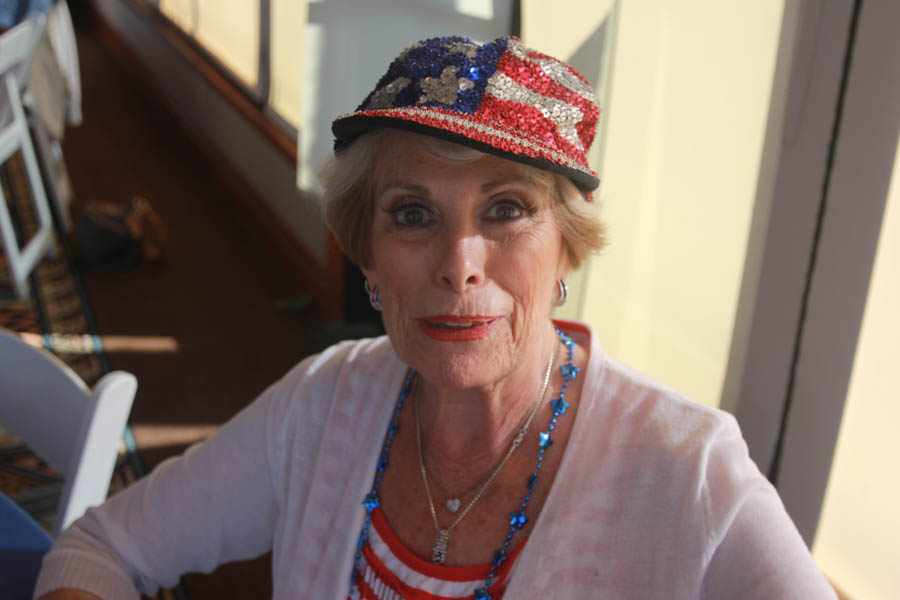 Nita was ready to celebrate!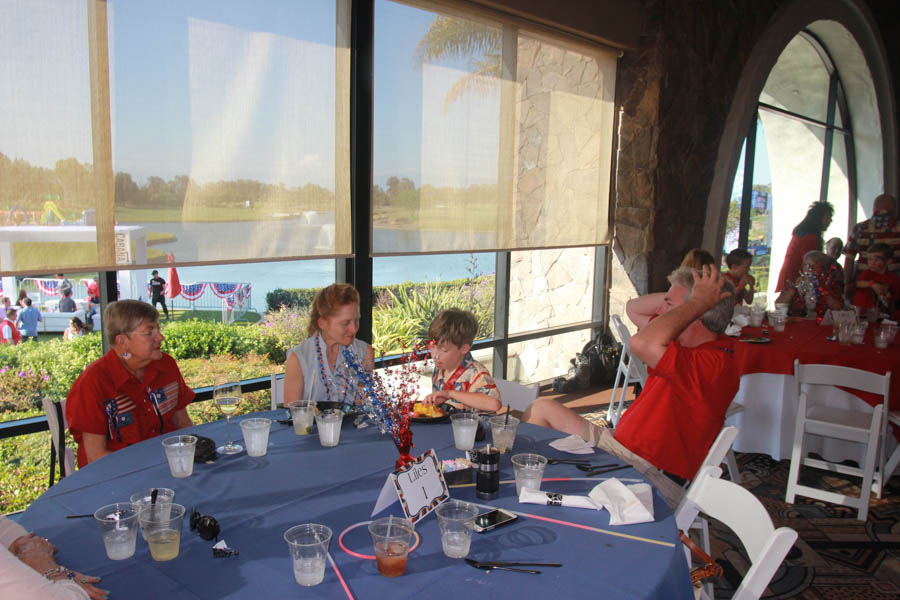 Theo had to tell us a story

Grandpa told him about celebrating when the dinosaurs were still alive

Paul, Theo and Hans were appropriately dressed for the occasion!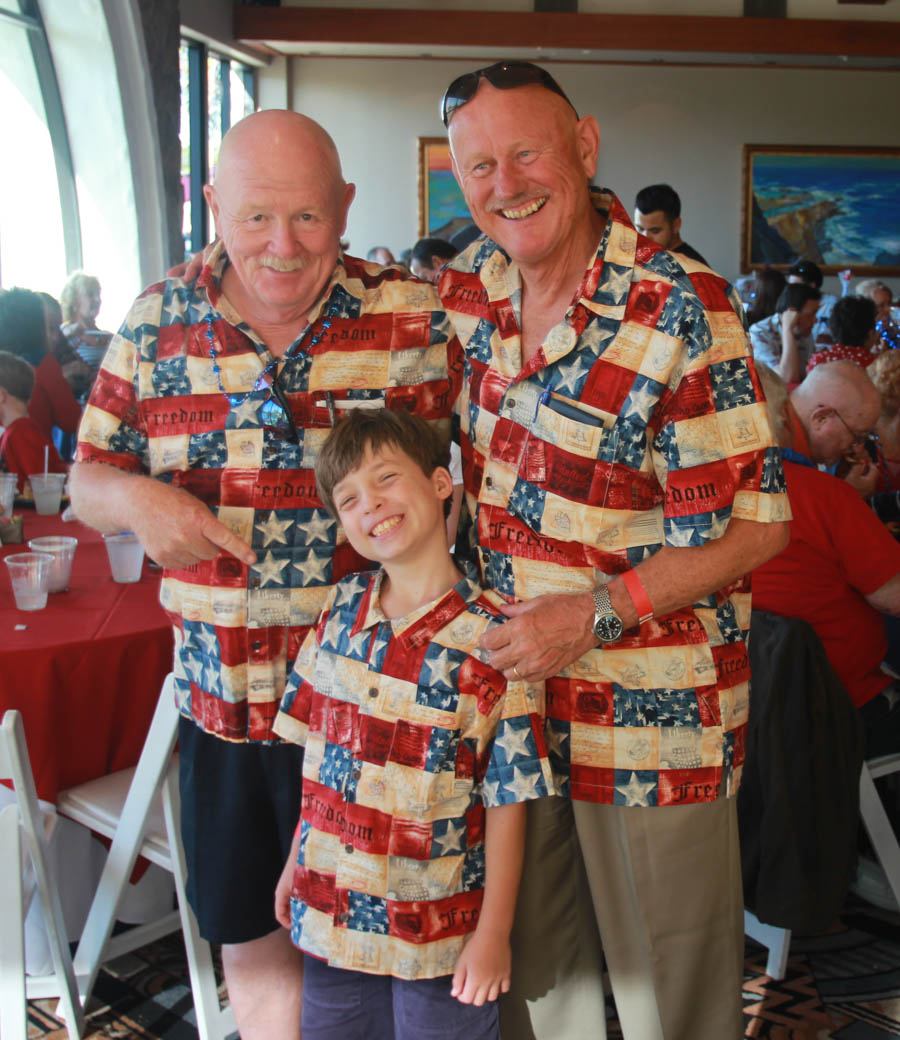 All smiles!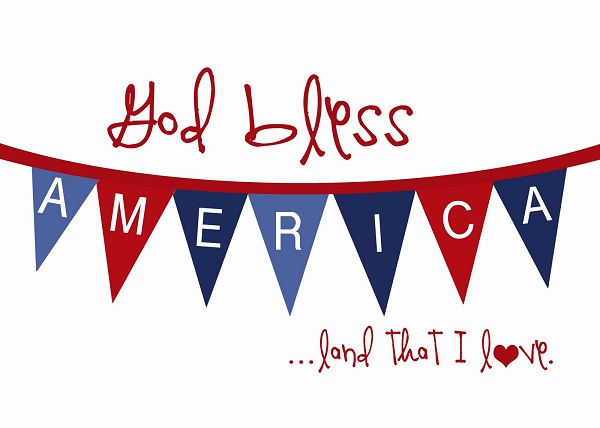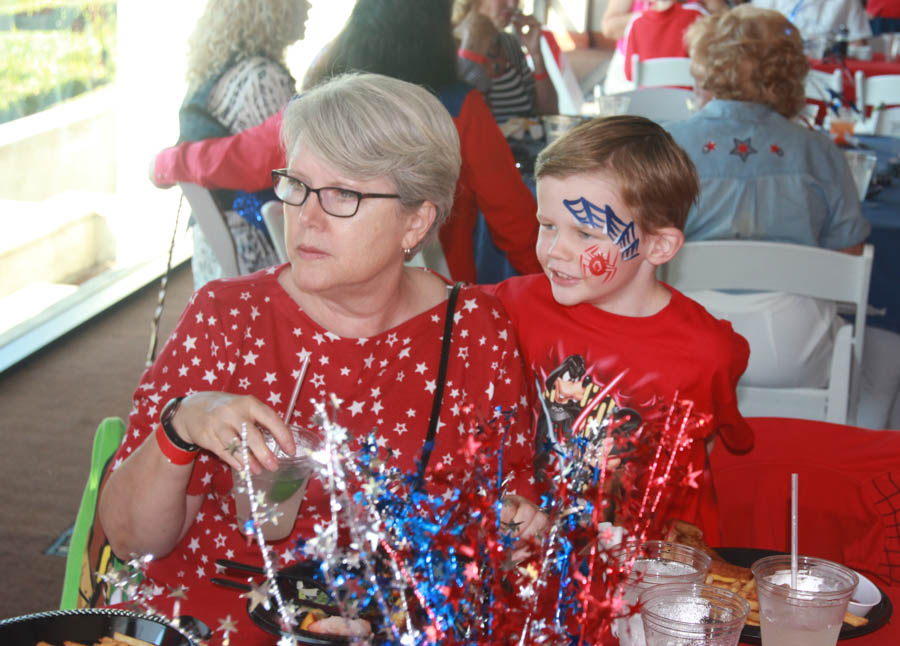 Grandma Michele and Alex

Oh dear! We have a situation here!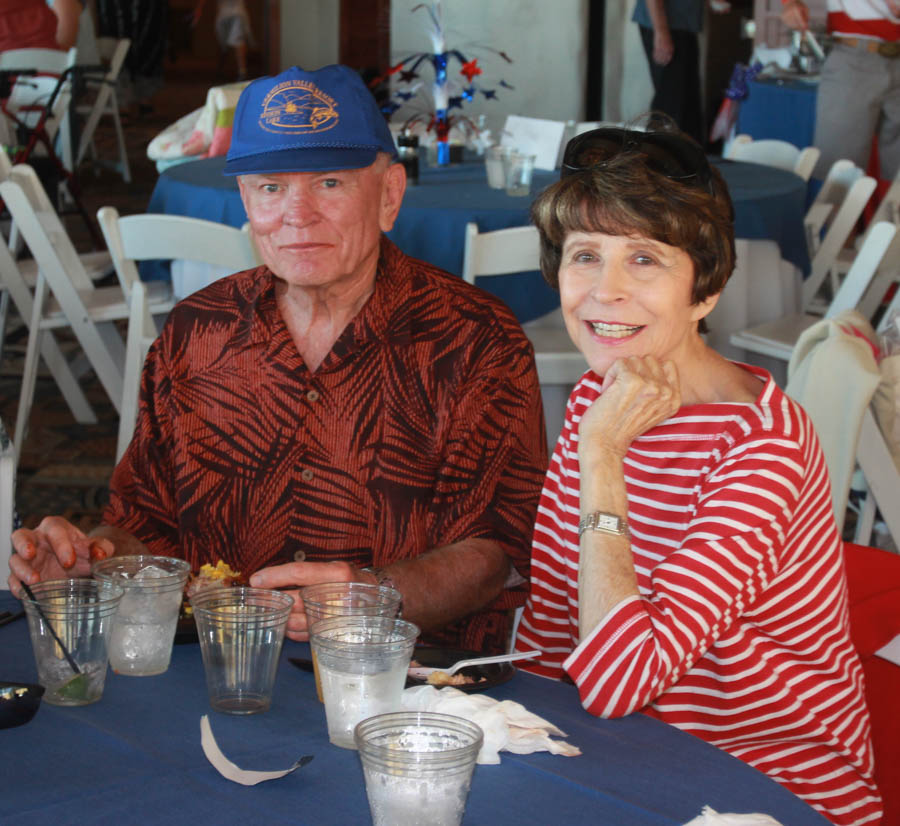 Bob and Sandy are ready to party!

James has to wear a wrist band because he looks so young!

"Who? Me?"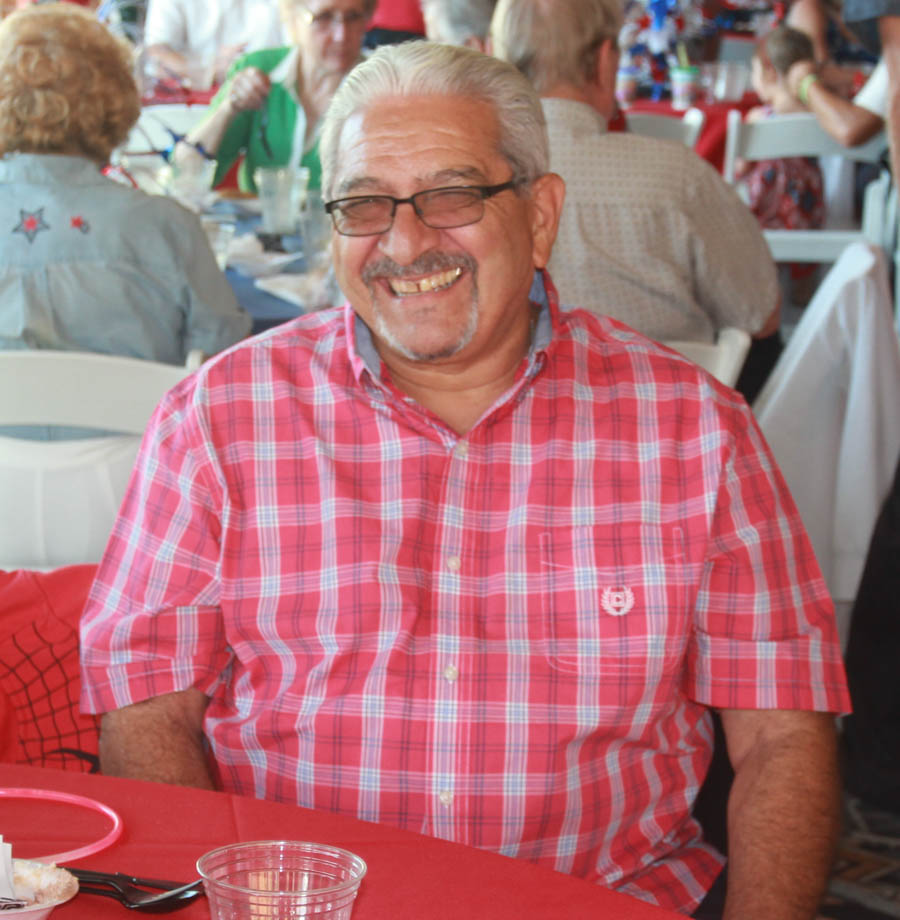 Tony is all smiles! This is a good indication!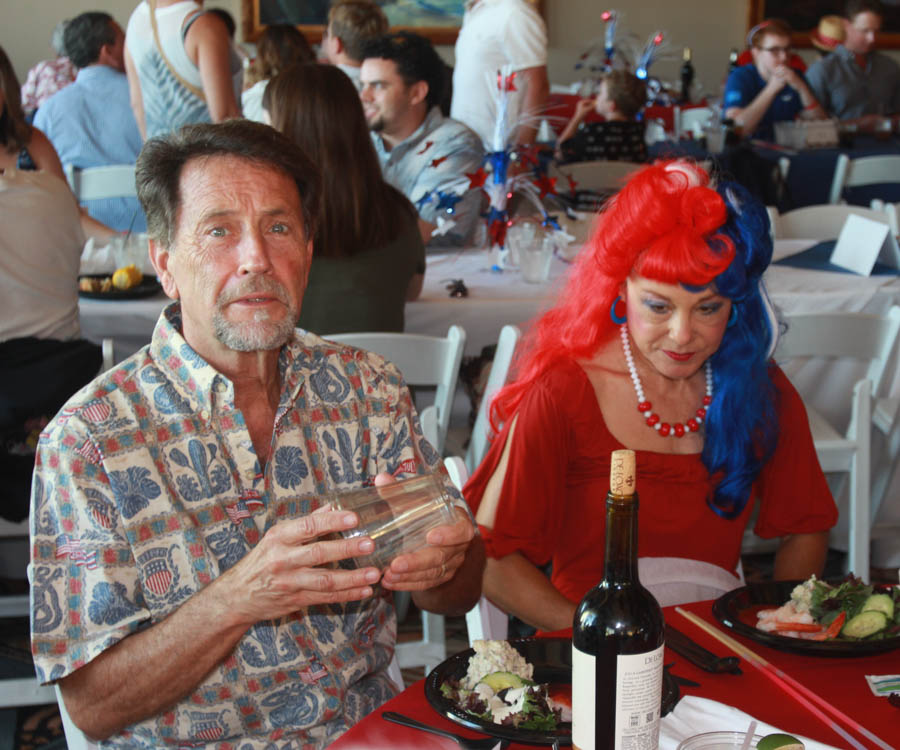 Bob forgot his wig today!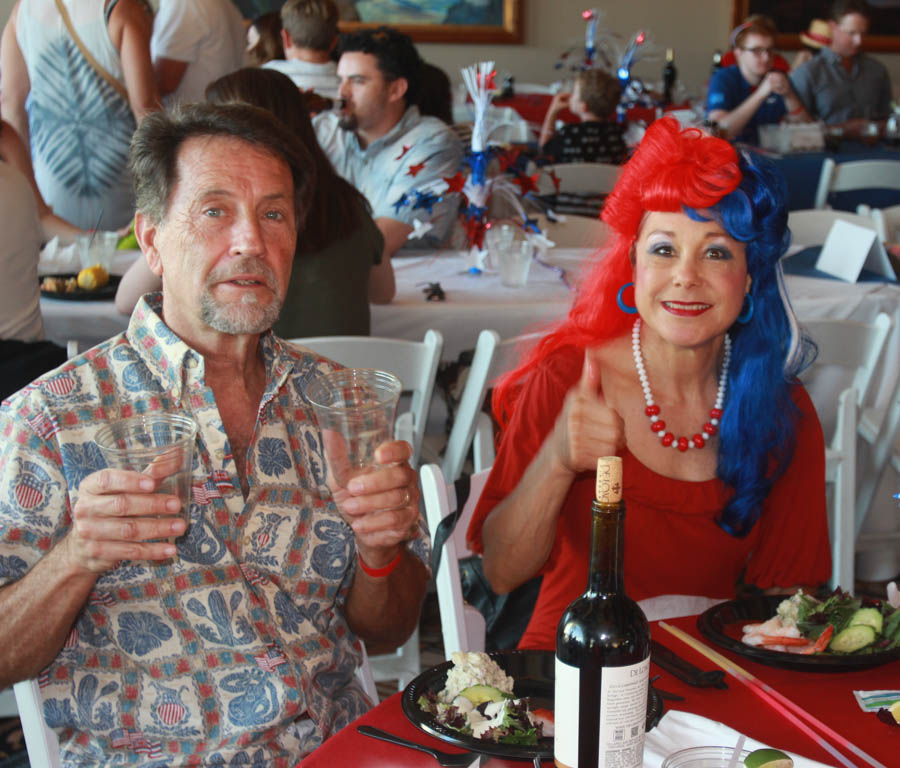 "What wig? That is her hair!"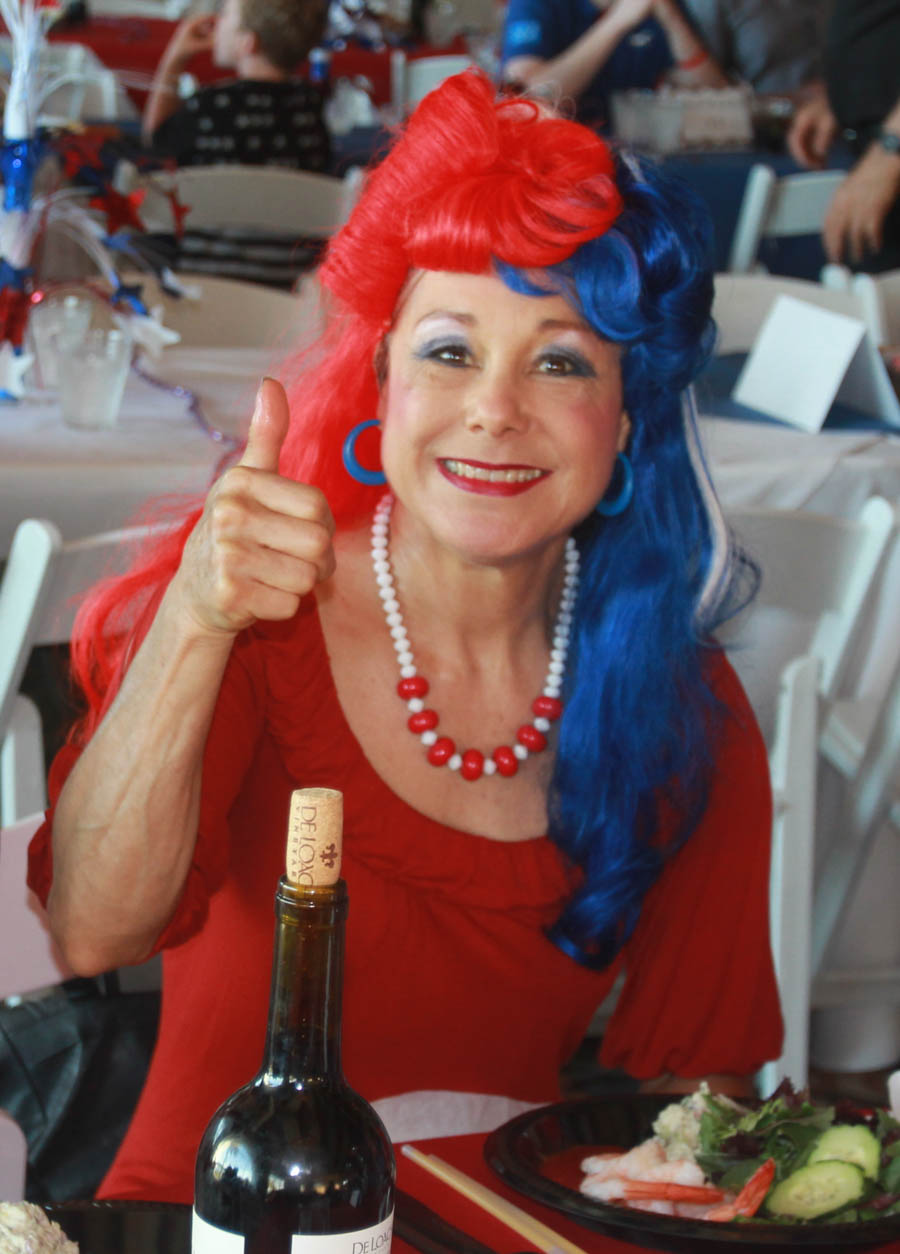 Red, White, and Blue