The Celebrities Were Walking Amongst Us! (Page Eight)

We found Marilyn on the Old Ranch patio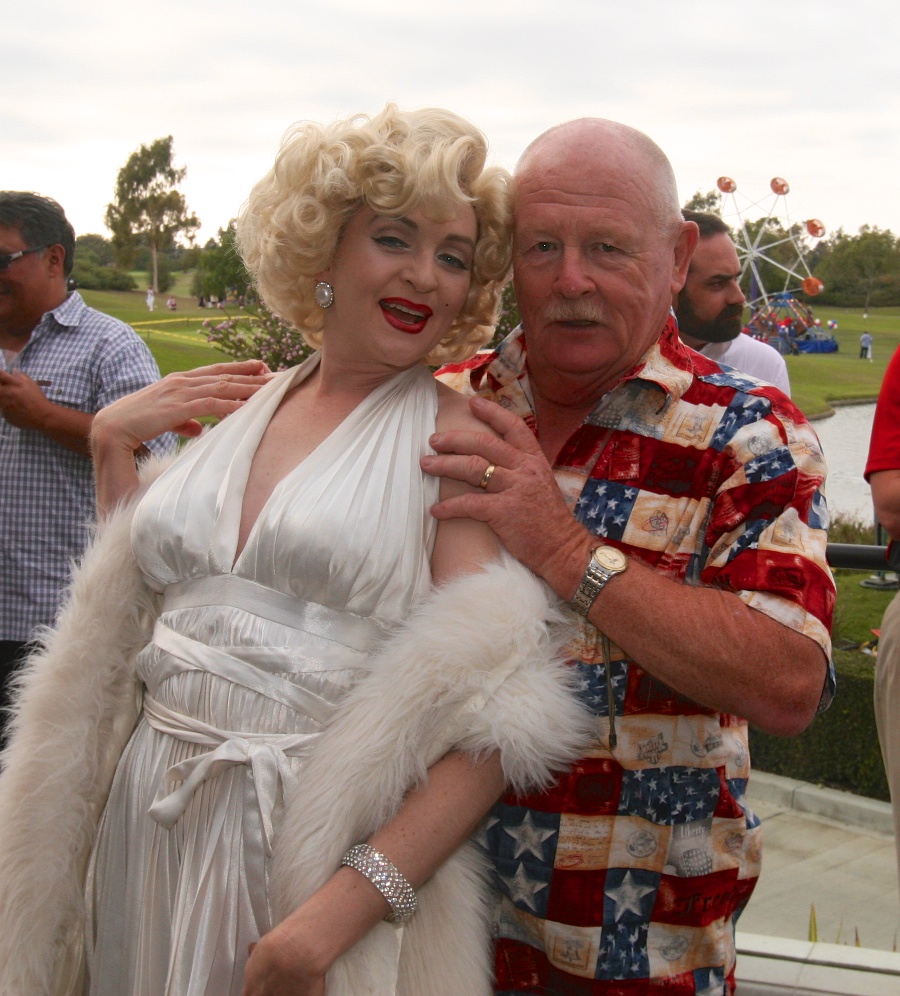 Paul's heart was pounding
Did You Know? - Marilyn Monroe (born Norma Jeane Mortenson; June 1, 1926 – August 5, 1962) was an American actress, model, and singer, who became a major sex symbol, starring in a number of commercially successful motion pictures during the 1950s and early 1960s.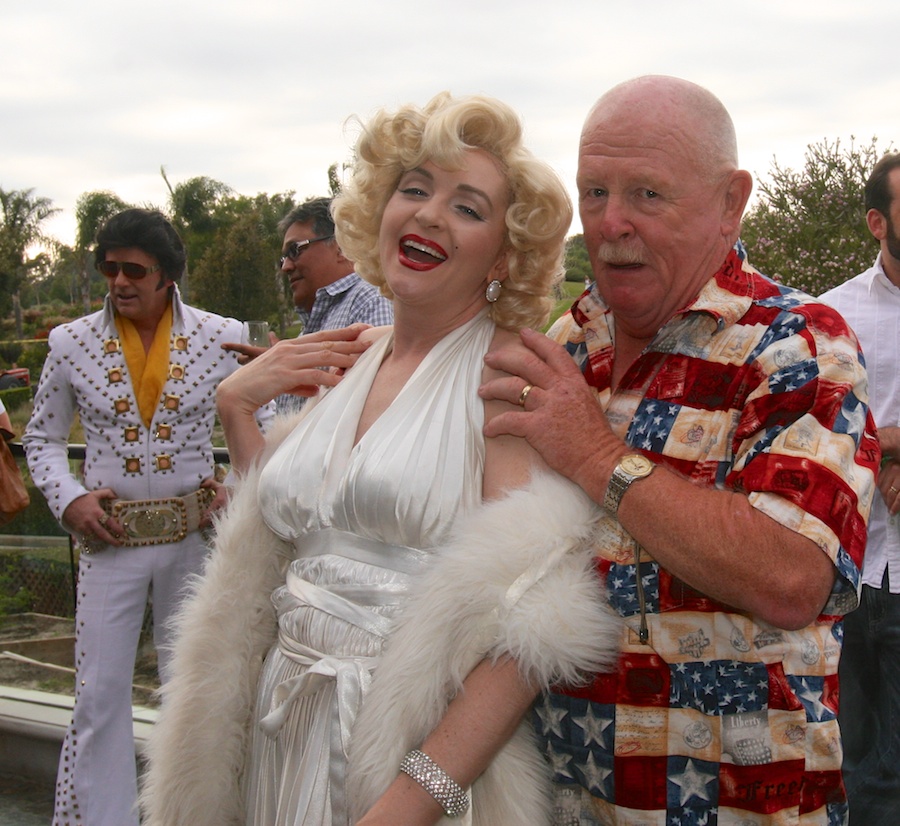 Elvis is watching this carefully....
James Muscles In... How Come The Handsome Guys Get The Girls?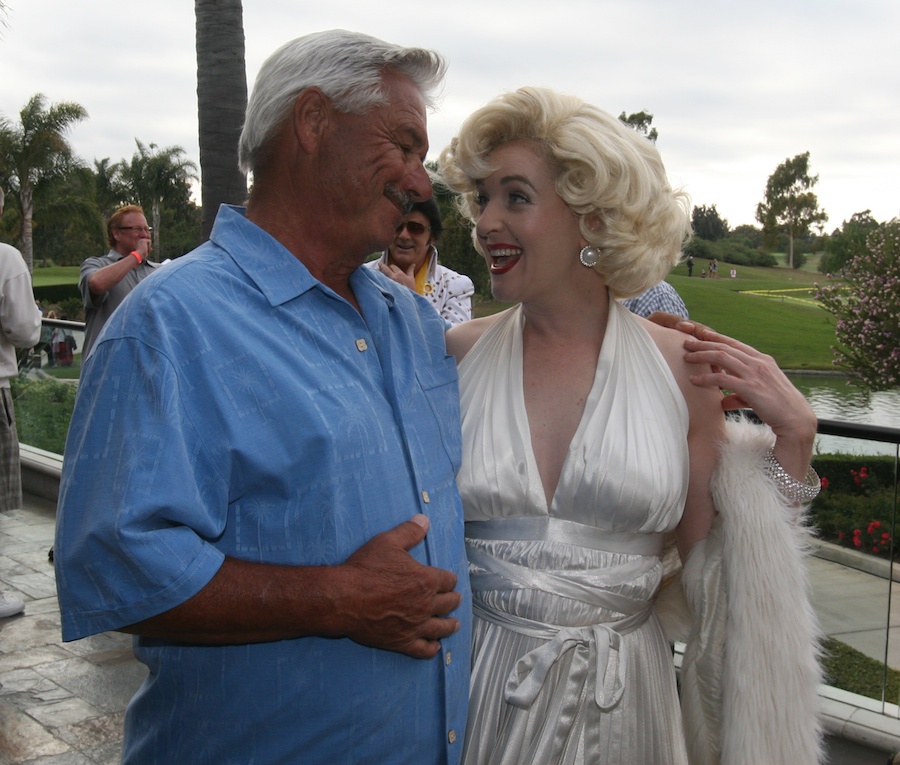 "Hello there Big Boy!"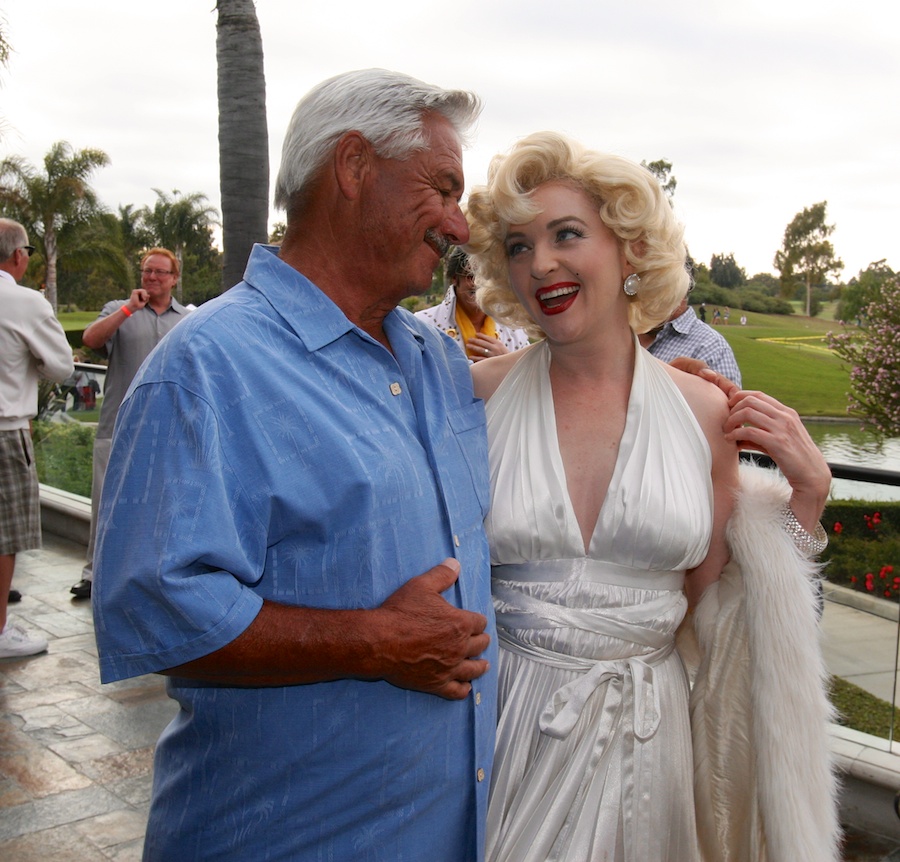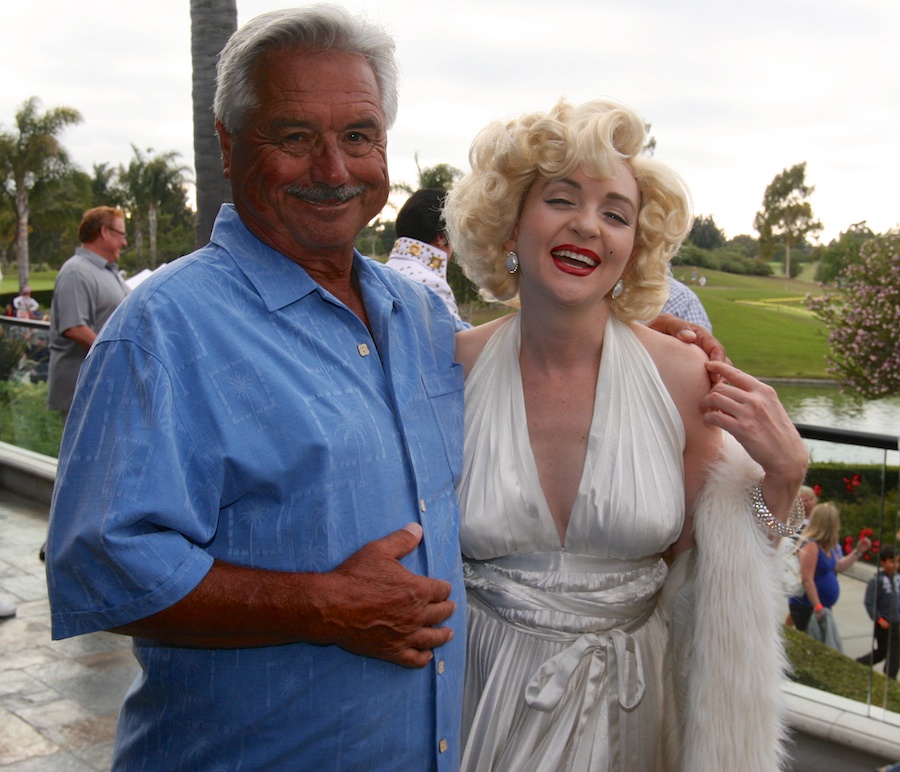 It took two hours for James to stop smiling!
Marilyn Came To The Patio To Visit Other Handsome Men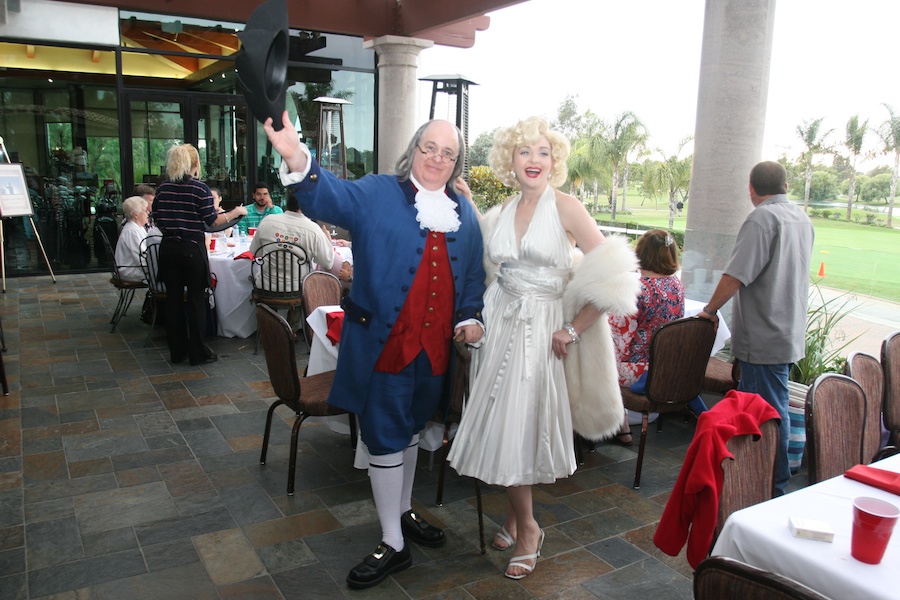 Ben and Marilyn

Bob was also showing his best smile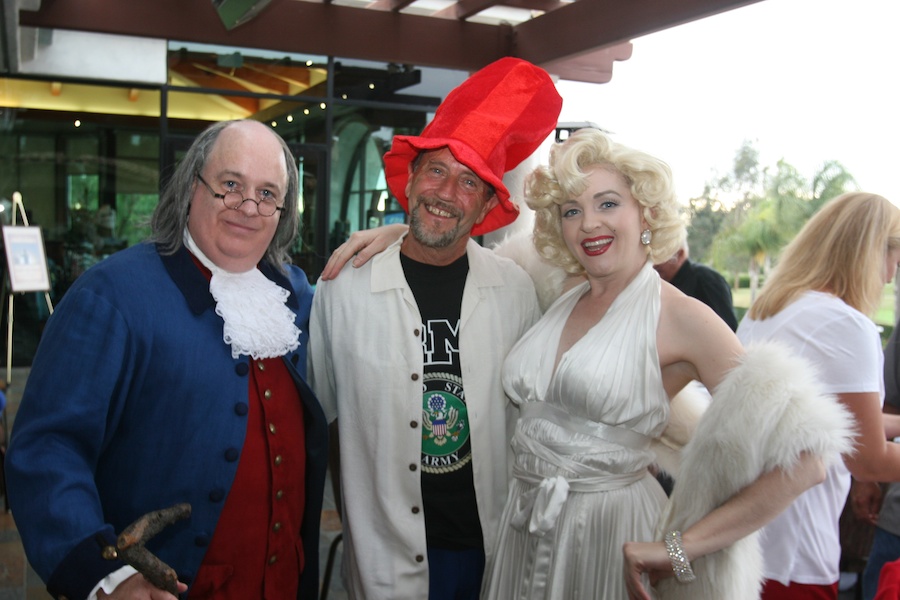 Did You Know? - Franklin has TWO birthdays? His birth certificate says he was born on January 6, 1706. Because it takes just a little more than 365 days for the Earth to rotate around the Sun, calendars eventually shift out of line with the seasons unless adjustments are made (like leap years and leap seconds).

In 1582 Pope Gregory XIII instigated a change, alarmed at how far Easter's date had slipped out of line, but England and the British colonies did not make the shift from the Julian to the Gregorian calendar until 1752. By this time, the calendar was 11 whole days behind "real" astronomical time, so by legal decree, on September 2, 1752, at midnight, it became September 14. Hence Franklin was born on the 6th AND the 17th

Ed and Marilyn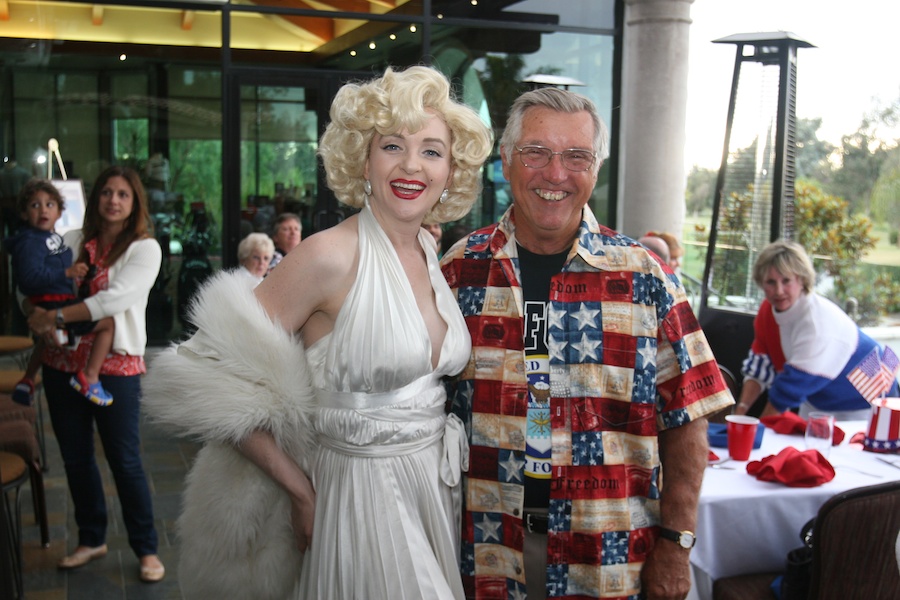 Ed remembered her movie "Some Like It Hot"... Glad he is in air conditioning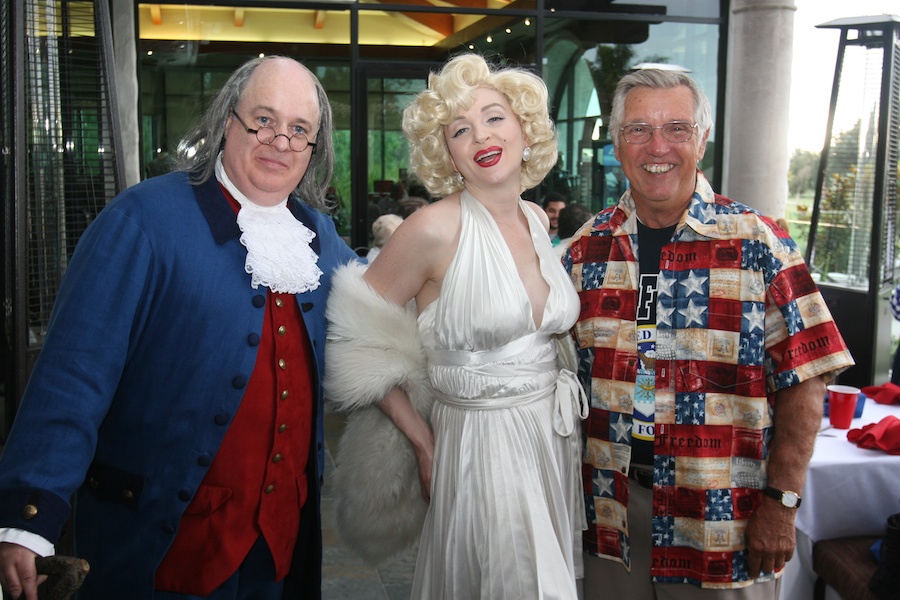 Ben, Marilyn, and Ed
Did You Know? - In 1783 Franklin witnessed the first manned balloon flight
Meanwhile Inside Abe Pays A Visit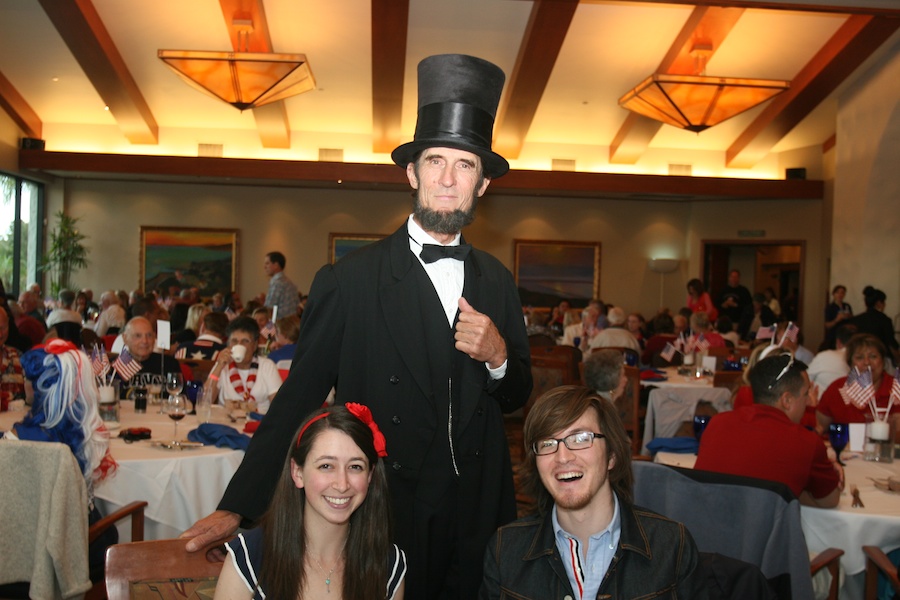 Hannah and Thomas get a visit

Pete and Lisa enjoy Abe's visit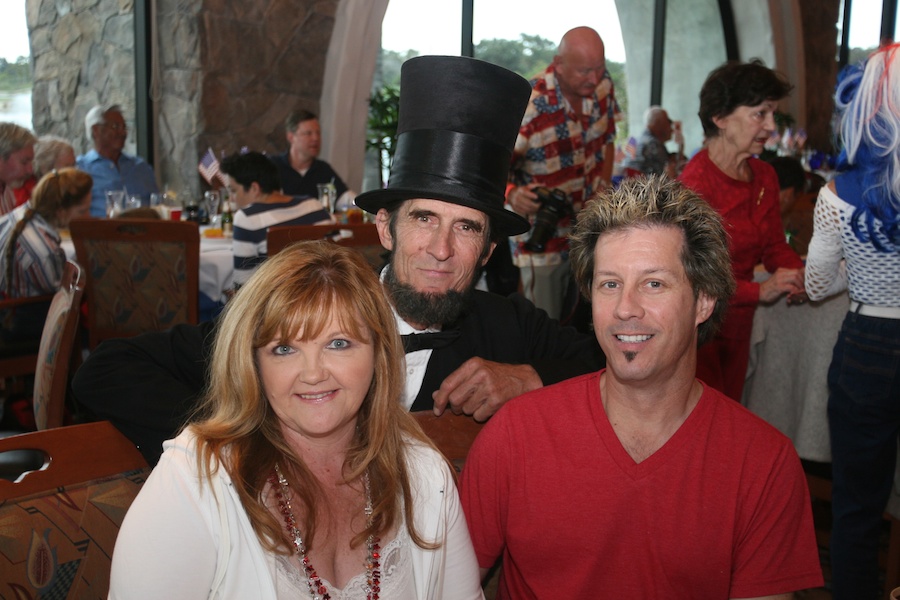 Robin and Bob Duda with Abe

The PATRIOTIC TEAM is in place....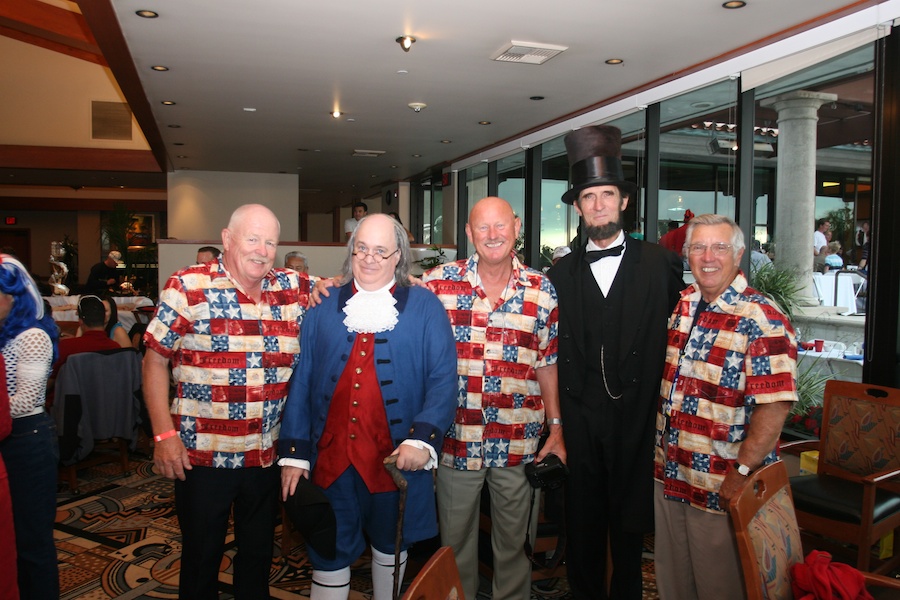 Big smiles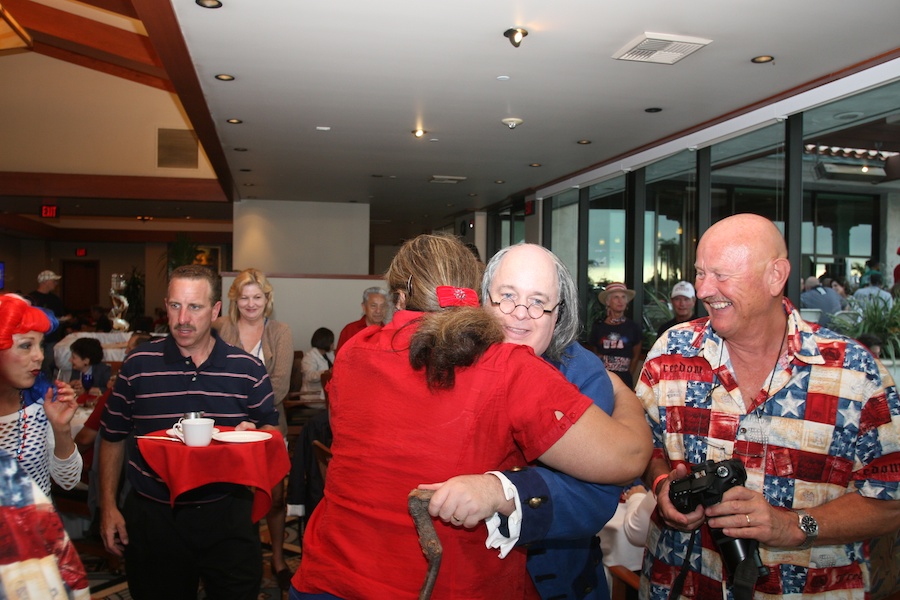 Vicky reminds Ben that she used to teach middle-school kids about him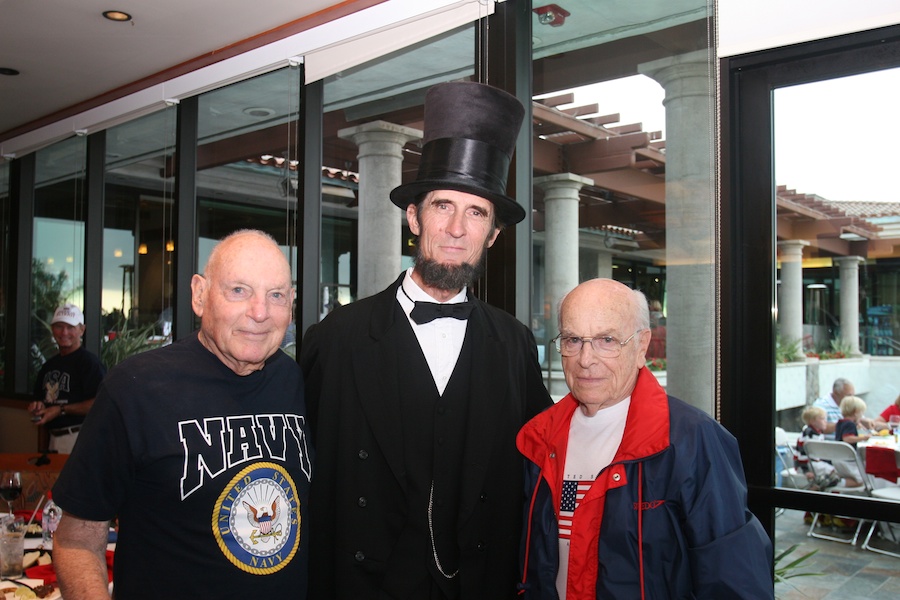 Herbie and Jim grew up with Abe... Almost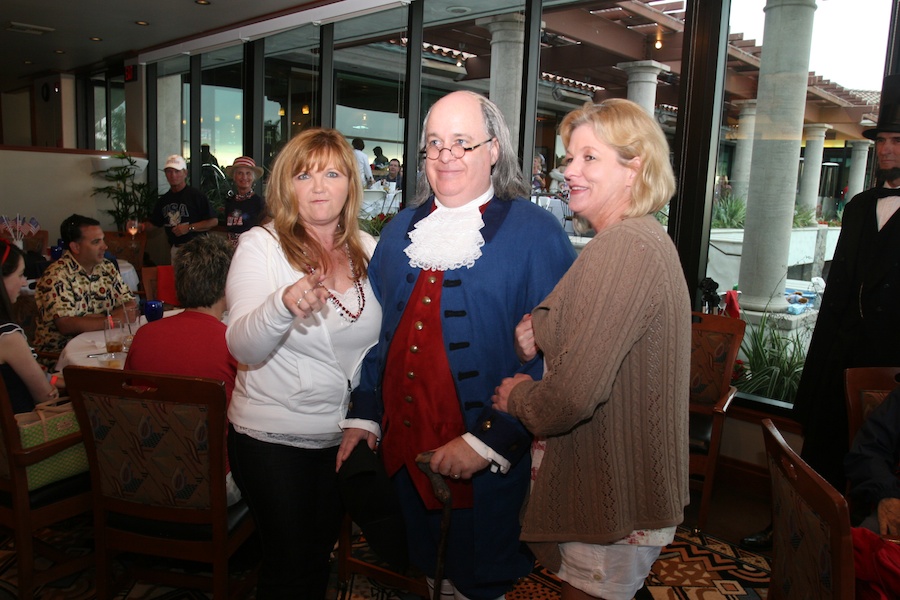 Ben gets the ladies....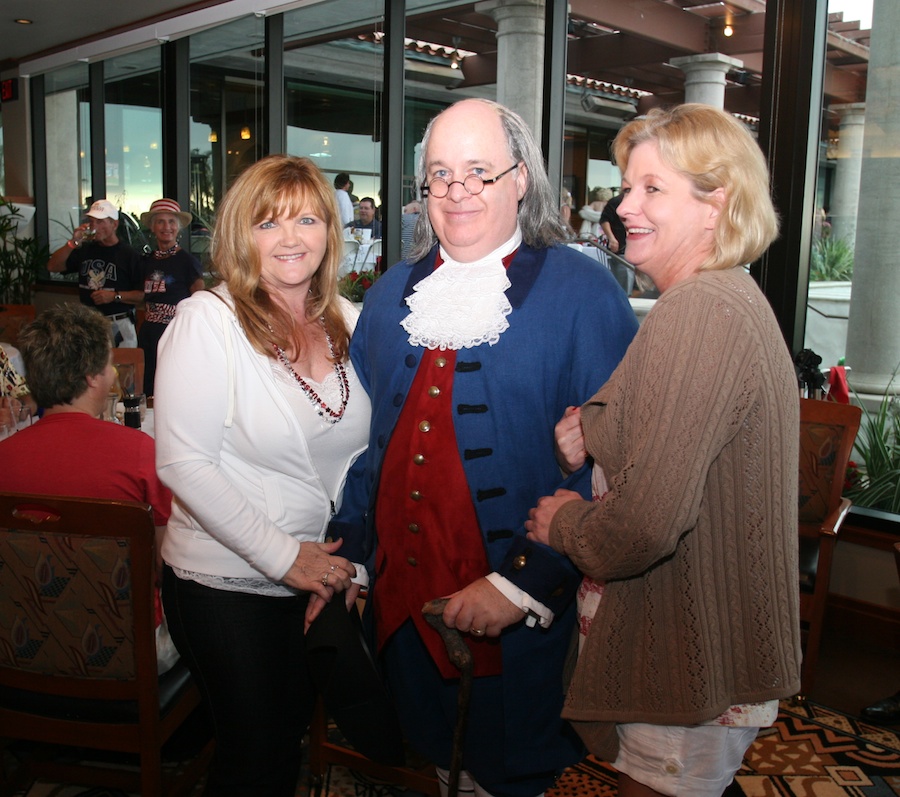 Penny for his thoughts

Kathy and Carri visit Ben and Abe

Bob, Vicky and Donna join the Frey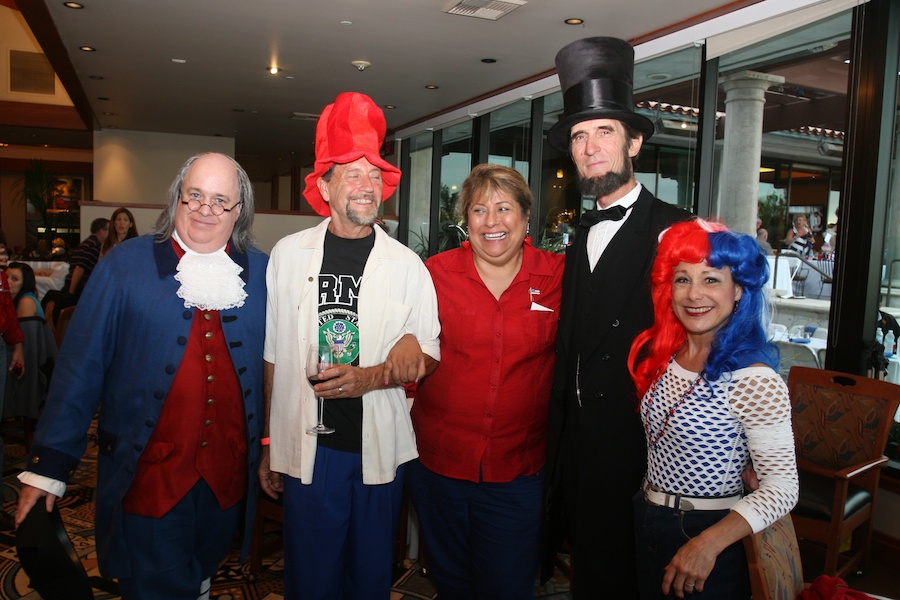 Abe is curcious about Donna's hair....

Ladies used to have red, blond, brown or other colors in the 1860's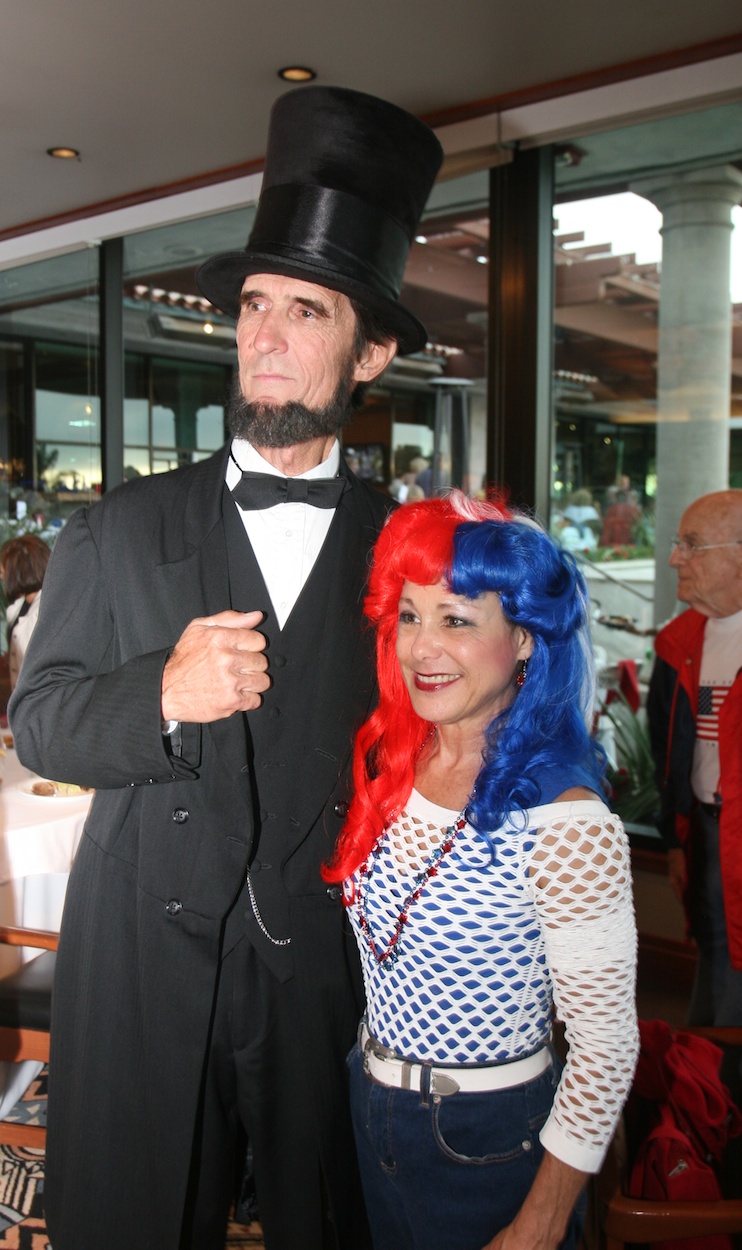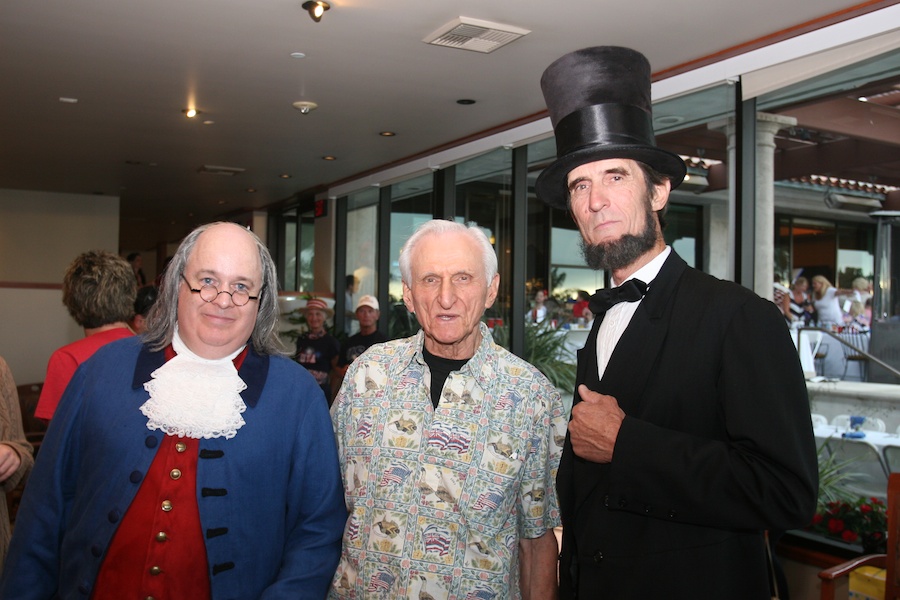 Bob Fiddler meets the boys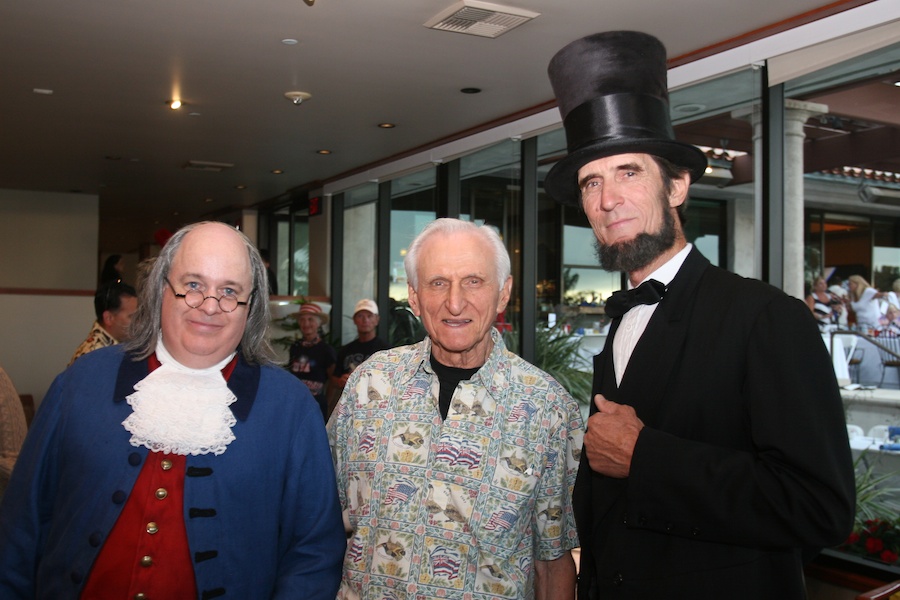 Bob Needs His Oxygen Mask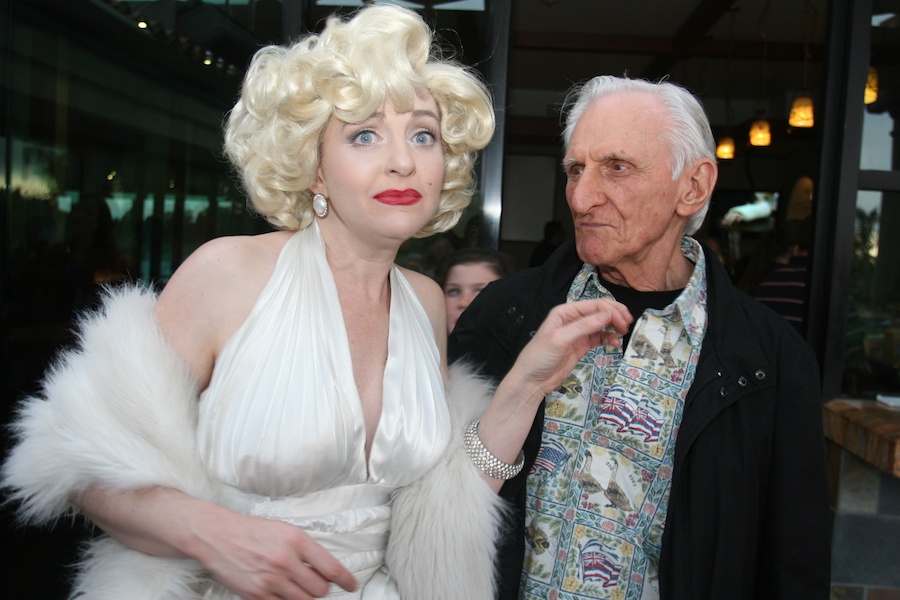 "Come here BIG BOY!!"
Did You Know? - While Dougherty served in the Merchant Marine, his wife began working in the Radio plane Munitions Factory, mainly spraying airplane parts with fire retardant and inspecting parachutes. During that time, David Conover of the U.S. Army Air Forces' 1st Motion Picture Unit was sent to the factory by his commanding officer, future U.S. president Captain Ronald Reagan to shoot morale-boosting photographs for Yank, the Army Weekly magazine of young women helping the war effort.

He noticed her and snapped a series of photographs, none of which appeared in Yank magazine, although some still claim this to be the case. He encouraged her to apply to The Blue Book Modeling Agency. She signed with the agency and began researching the work of Jean Harlow and Lana Turner. She was told that they were looking for models with lighter hair, so Norma Jeane bleached her brunette hair a golden blonde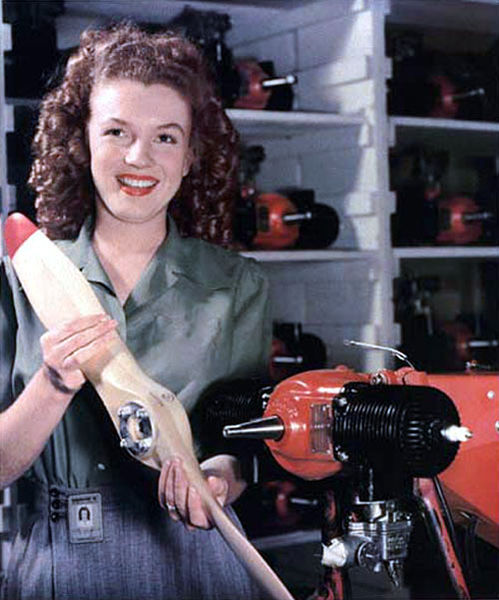 Marilyn working in the war effort 1945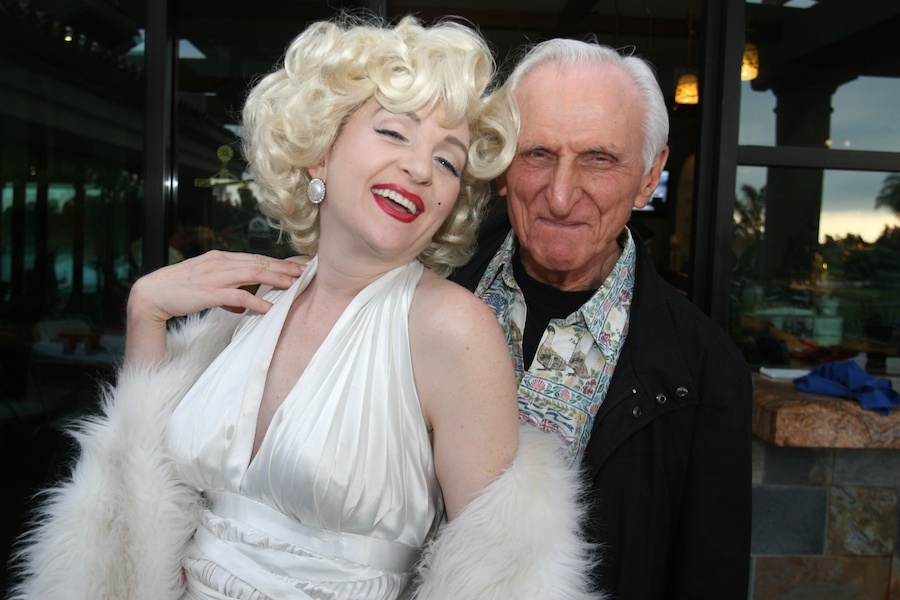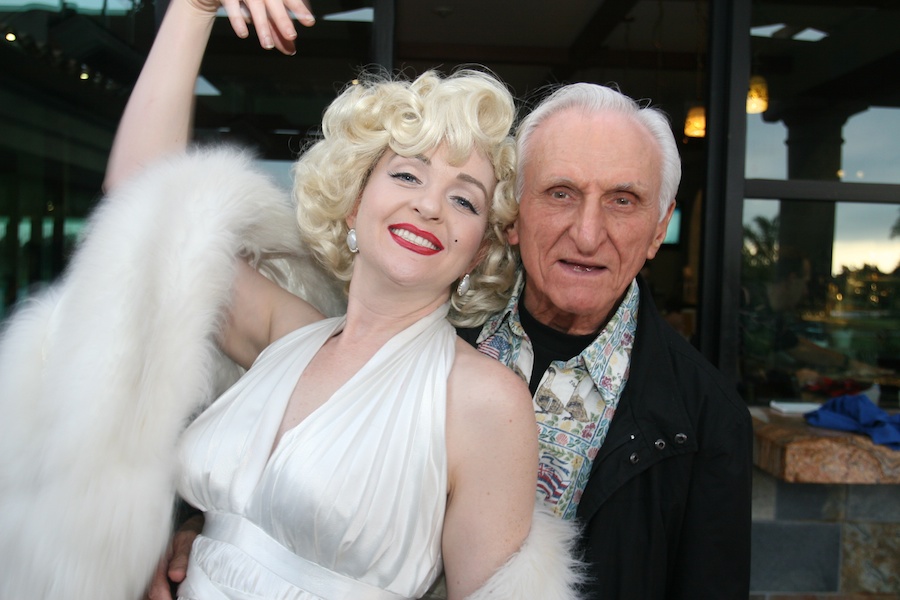 "Did you get this picture????"
Del Get In On The Act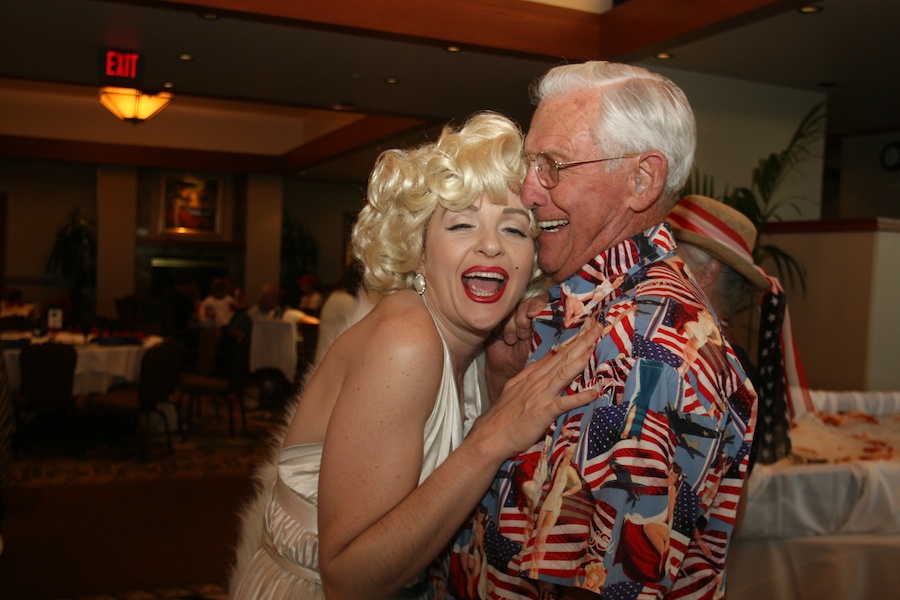 "Hey, that's me on your shirt!!"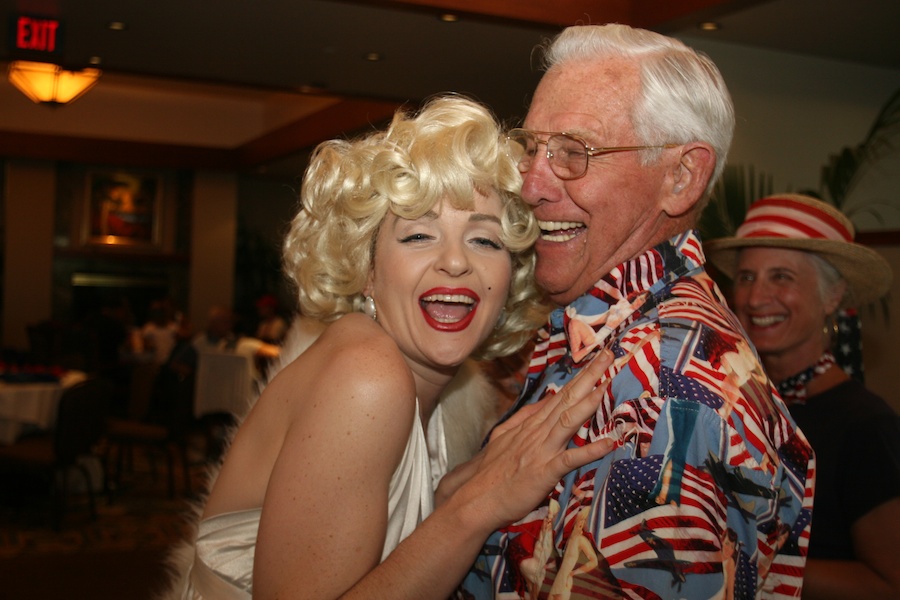 Dang....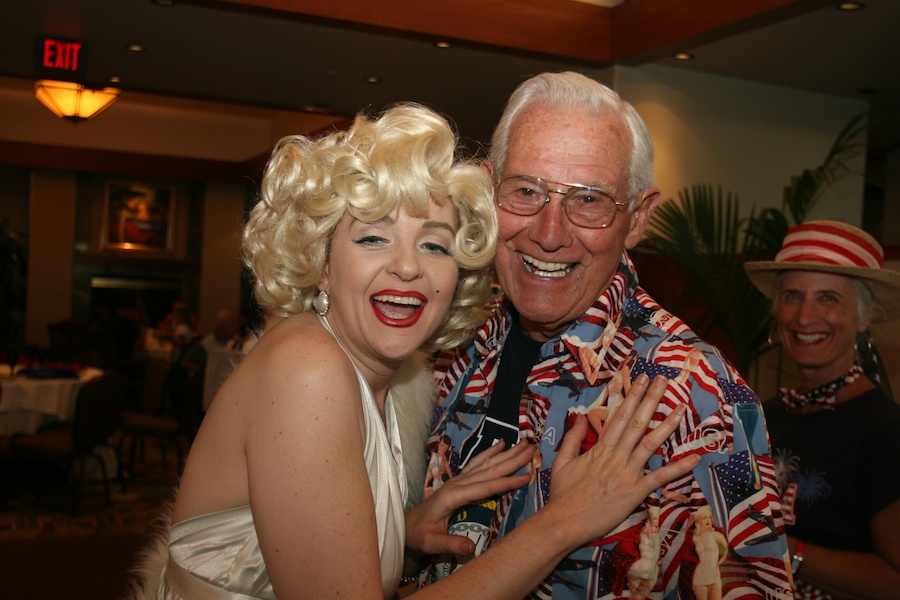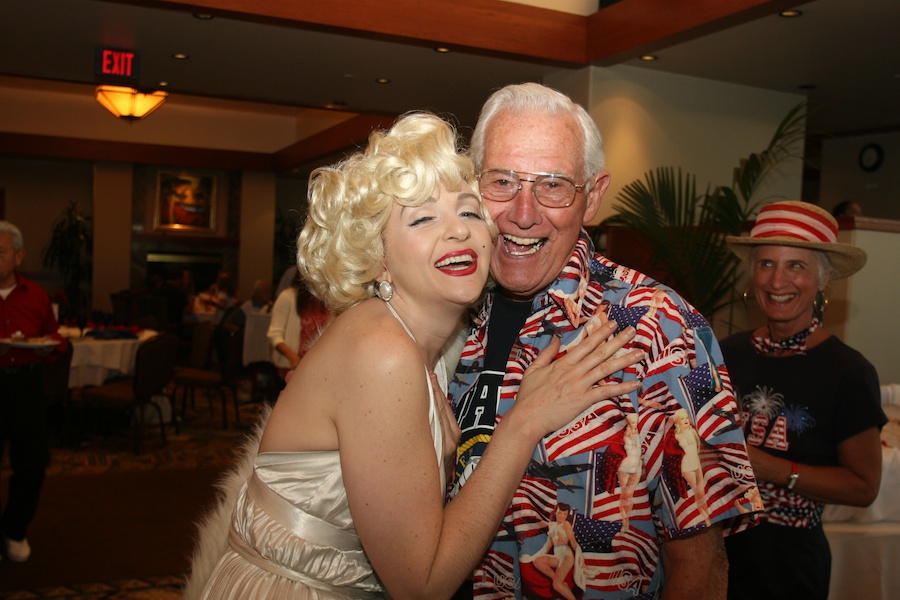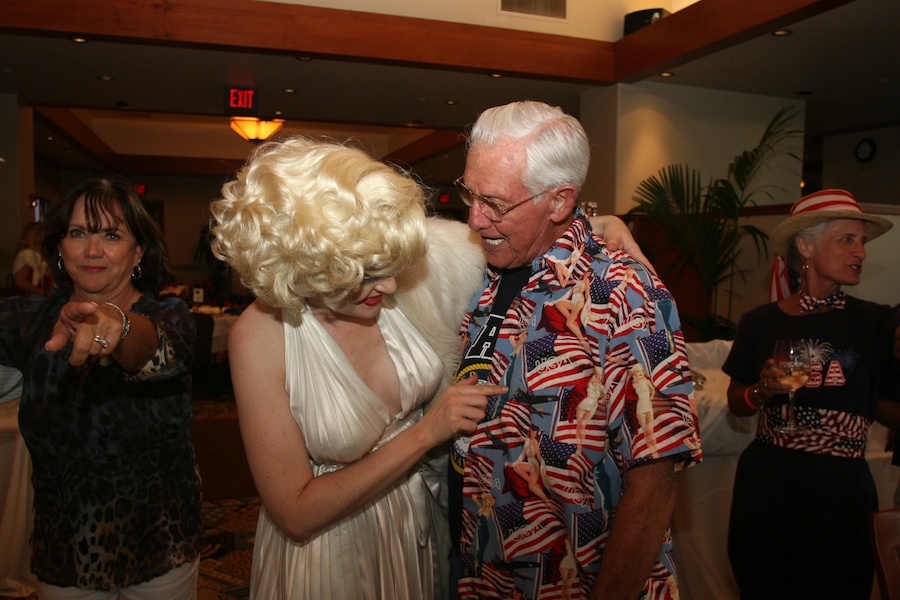 "That is me after all.... How did you kjnow I was going to ne here??"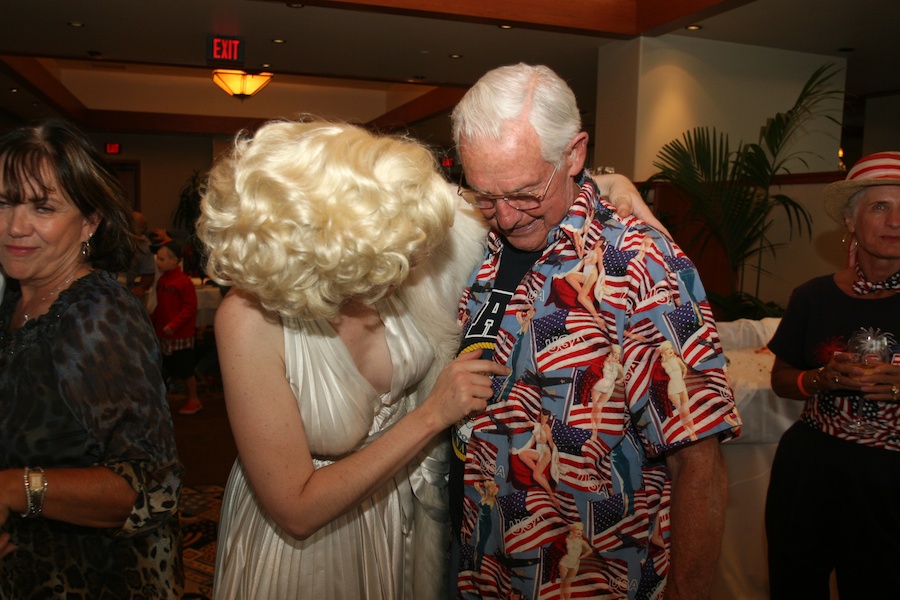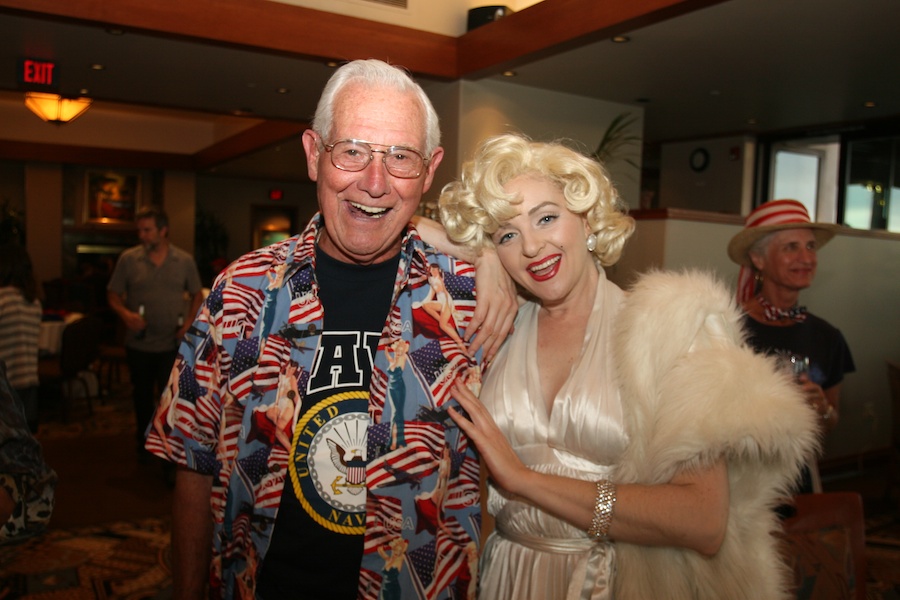 Guess Who????

Bunnaford Burns and Michael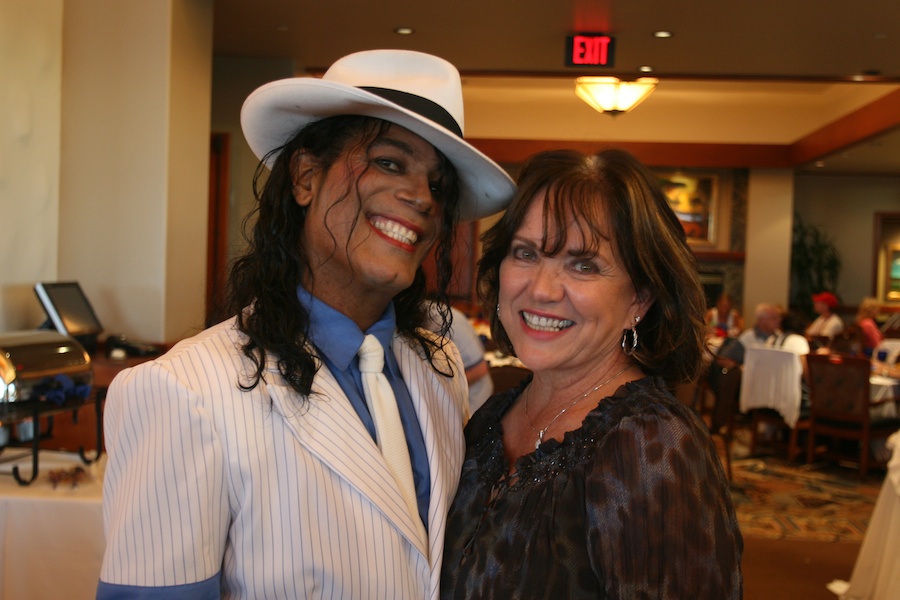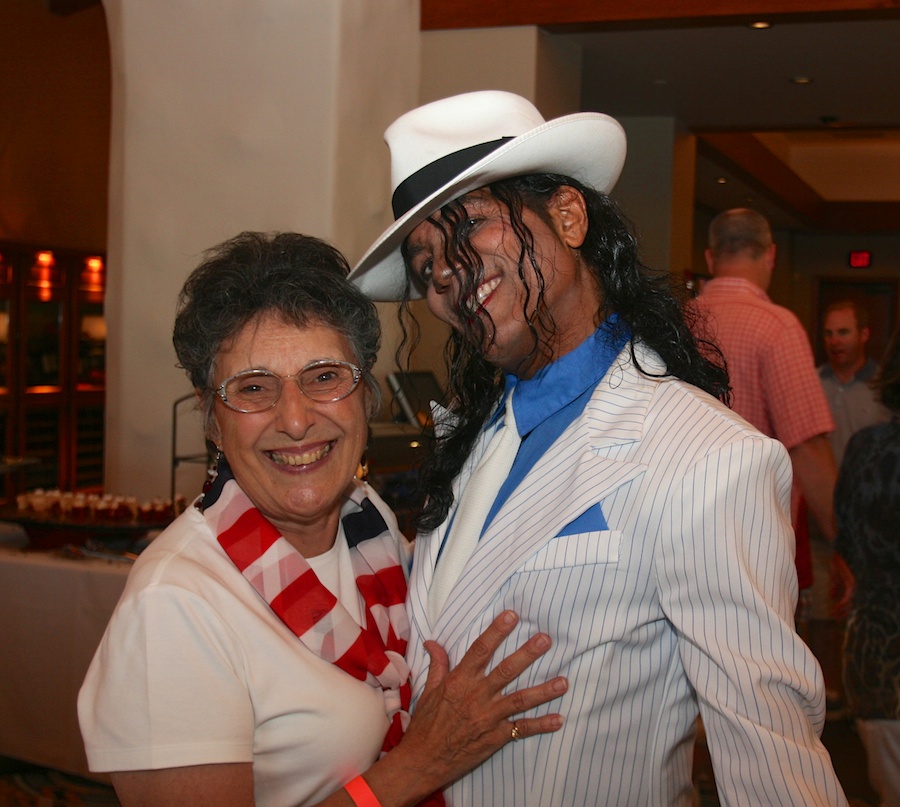 Irene also finds Michael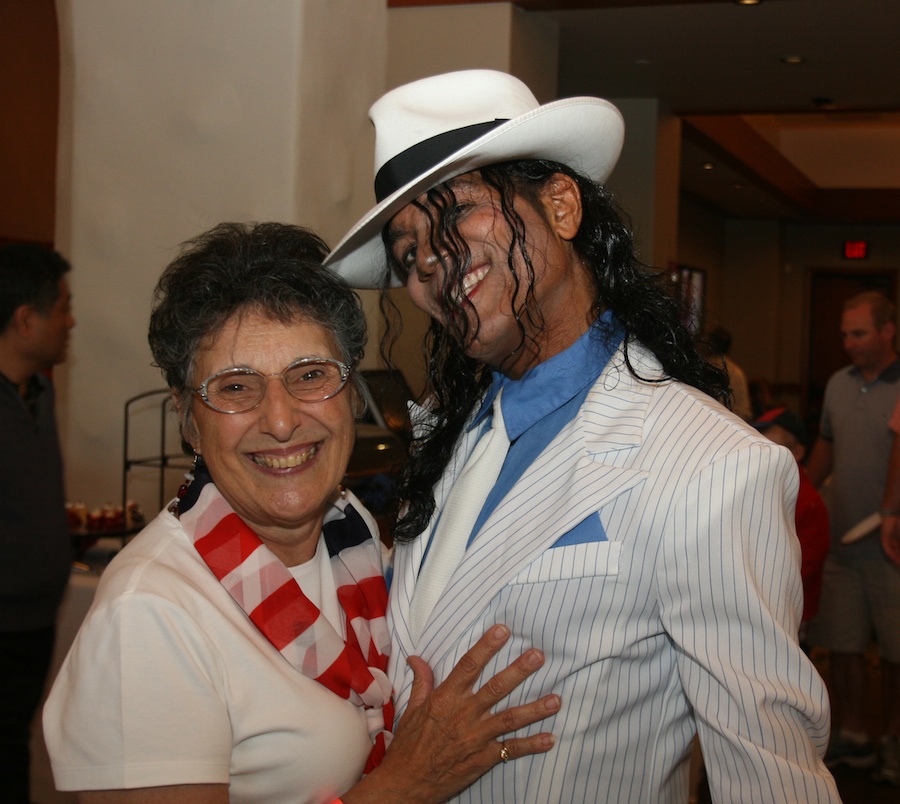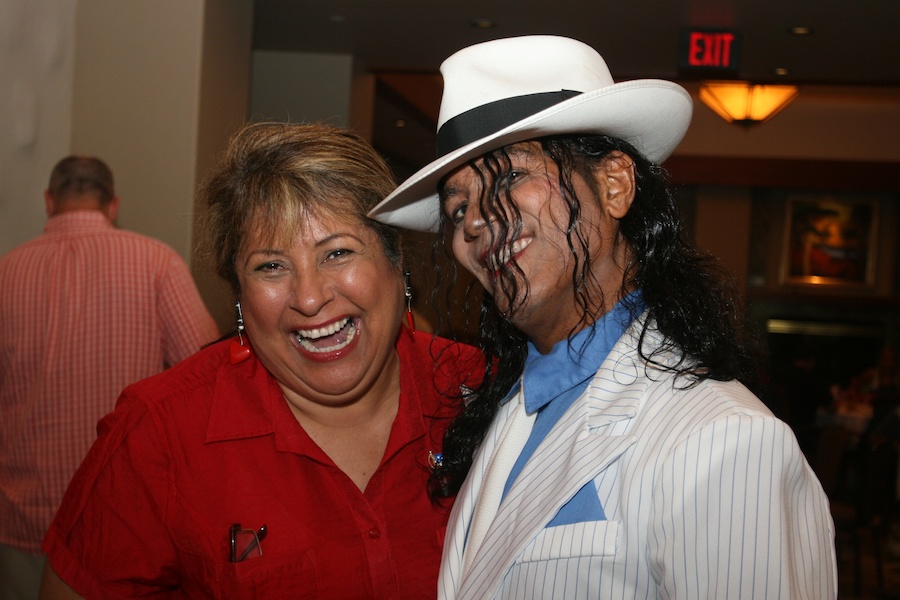 Vicky finds Michael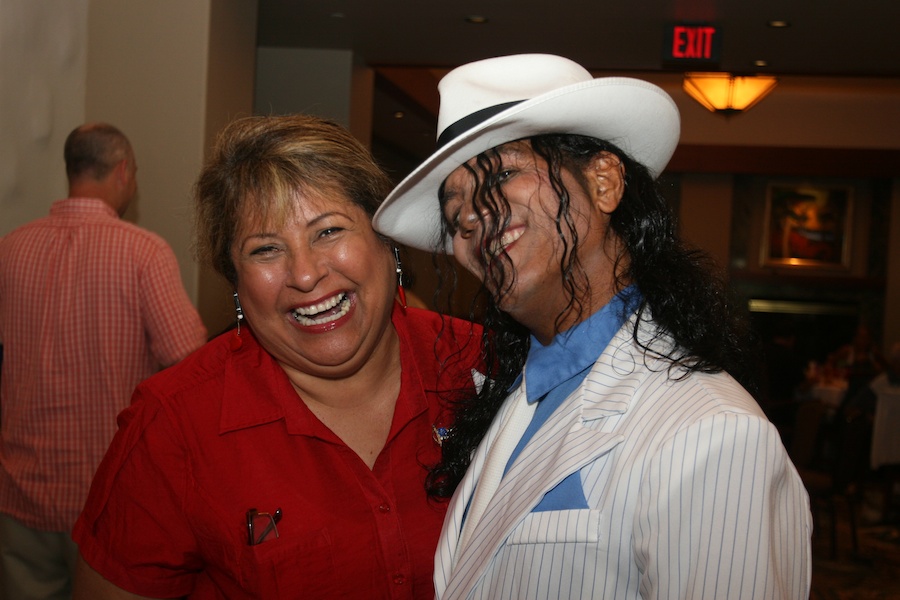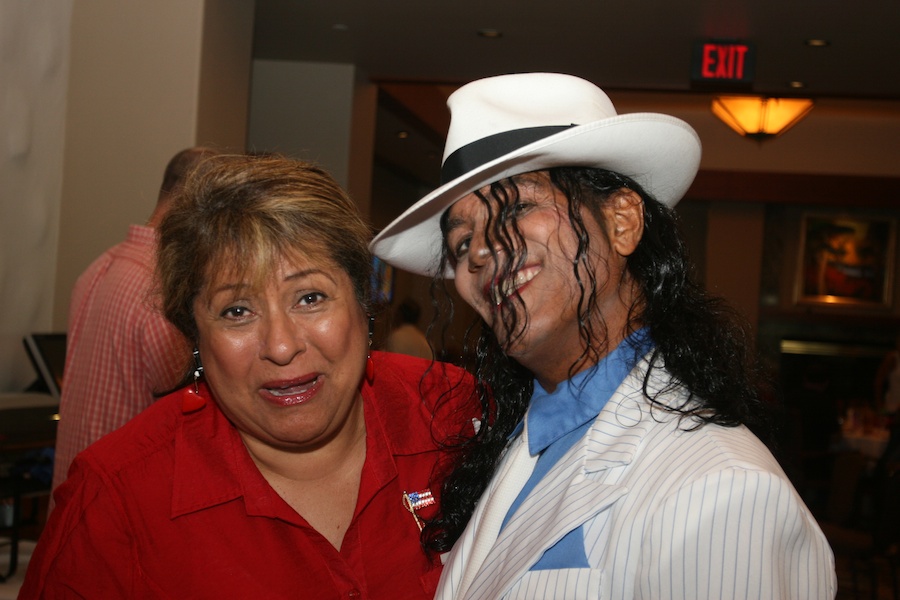 Marilyn Returns

"I just love the US Air Force...."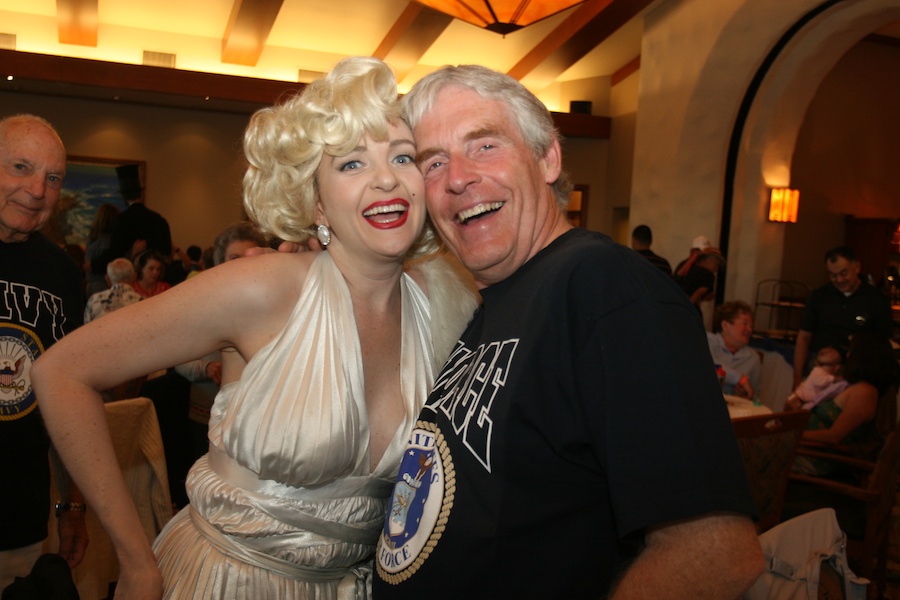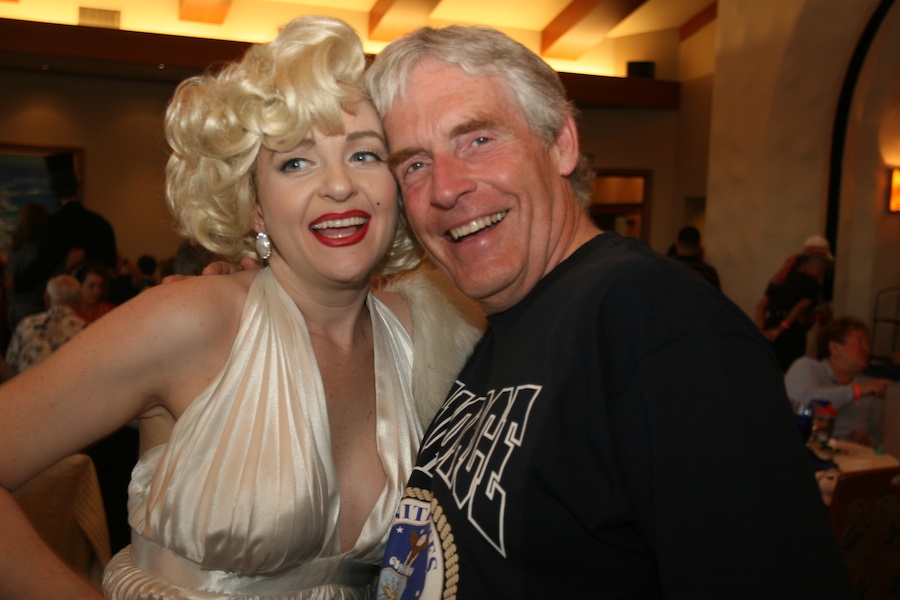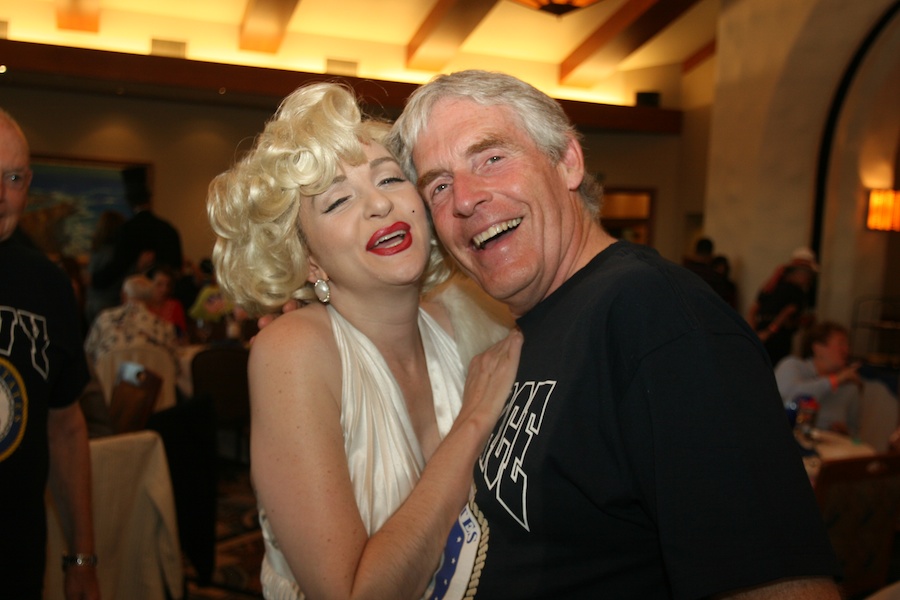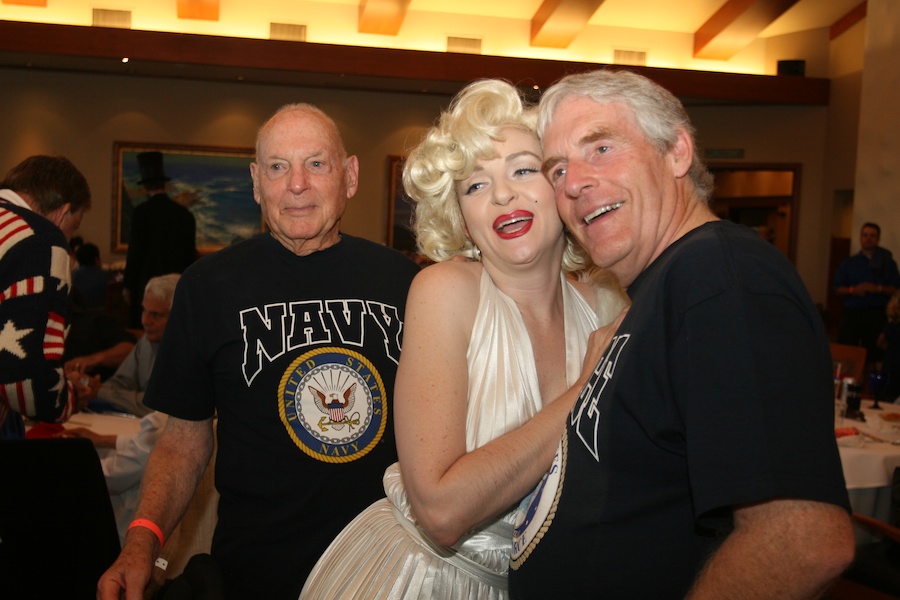 "Oh oh... Here comes my father-in-law"

"OMG... It's really her!"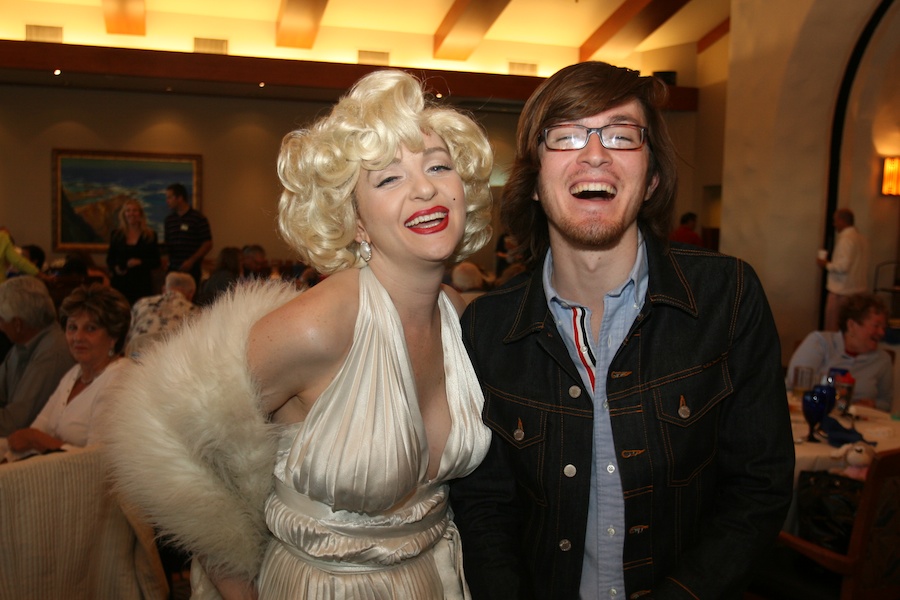 Thomas meets Marilyn .... He asked "Who is Marilyn Monroe??"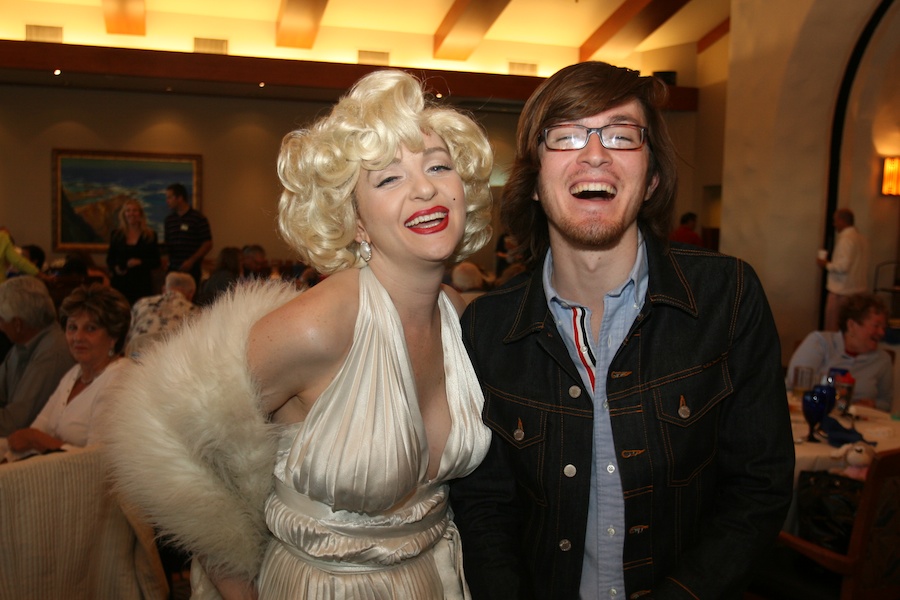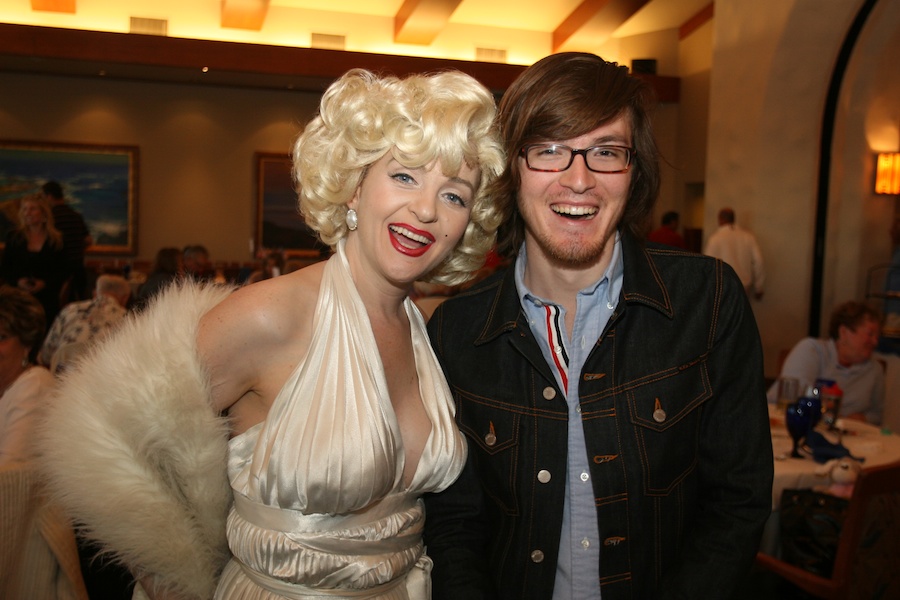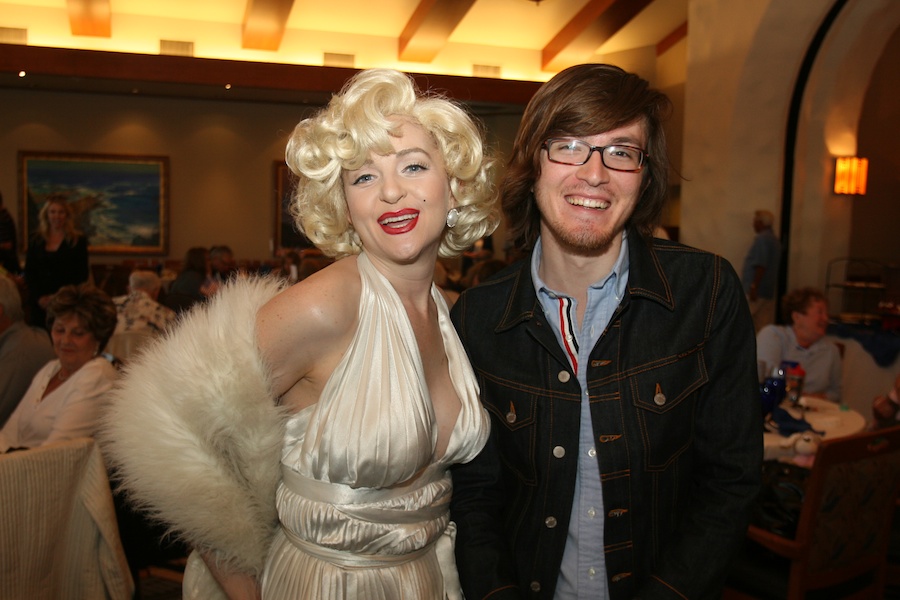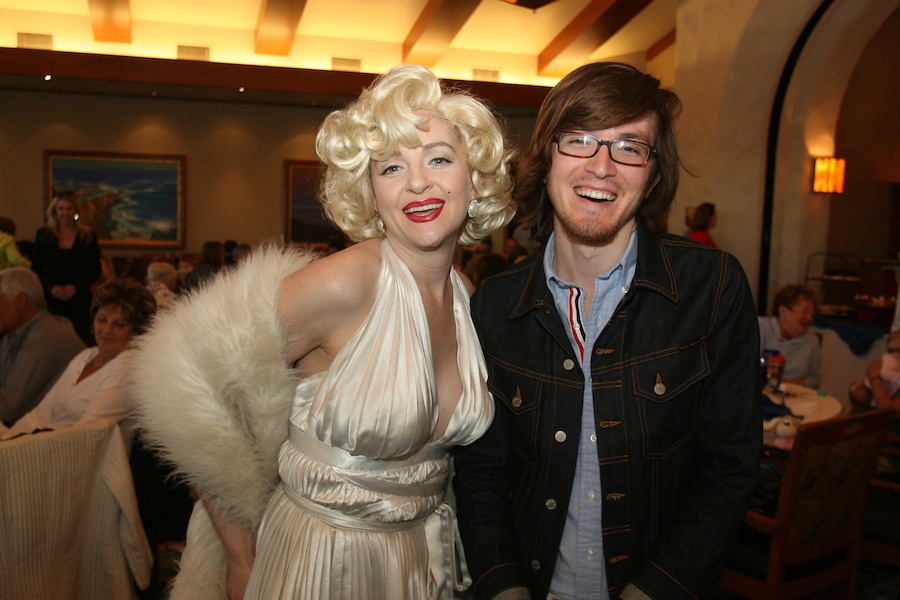 Marilyn Liked Dona's Do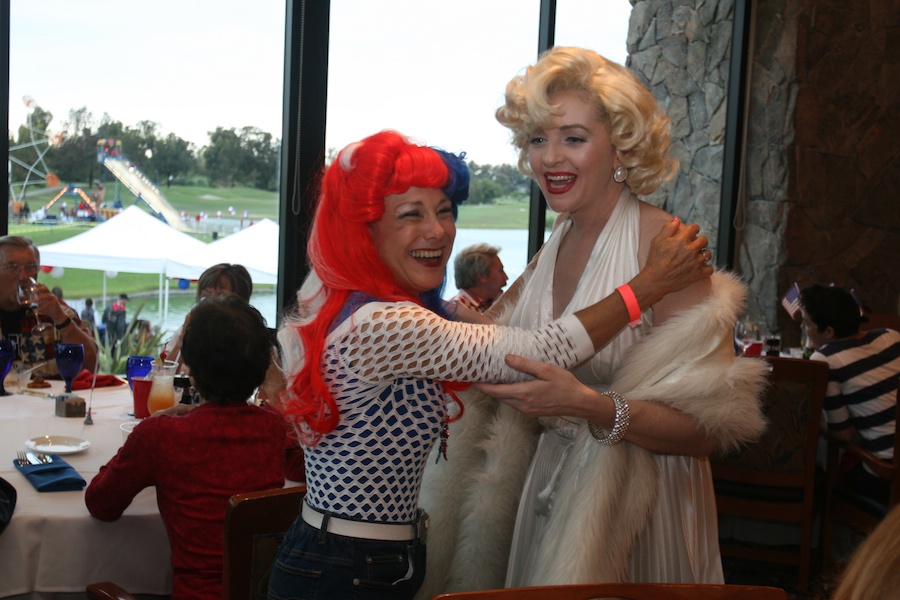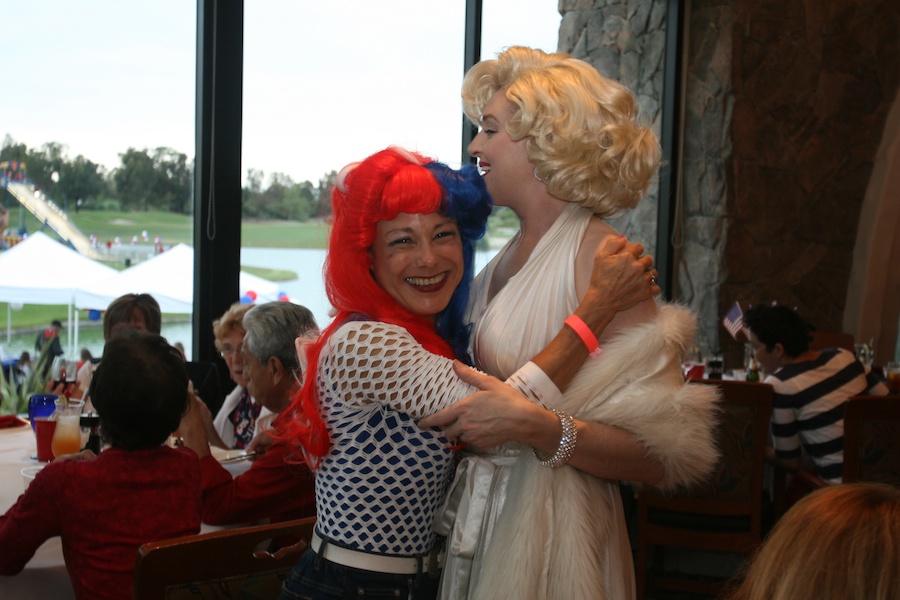 Jim Meets Marilyn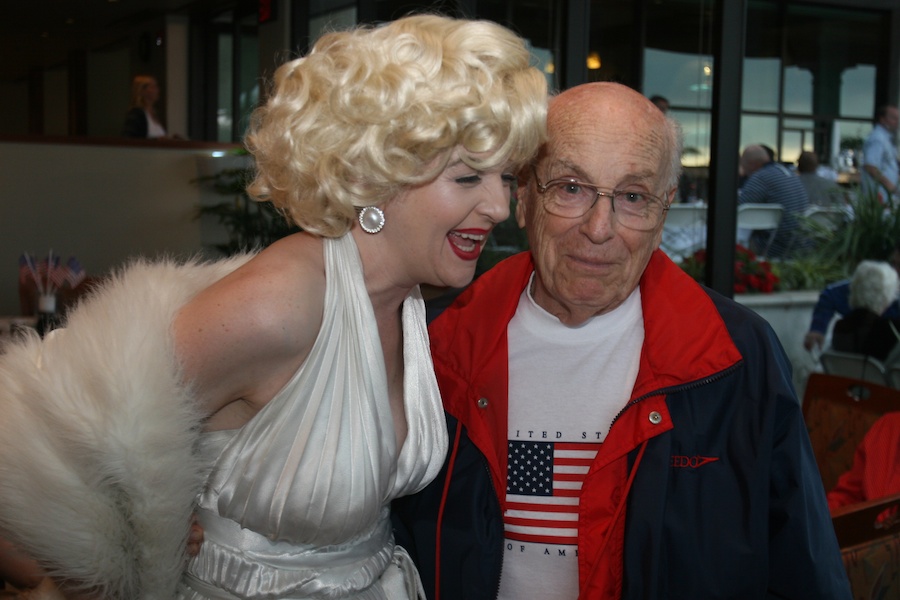 "So Jimmy.... Tell me more...."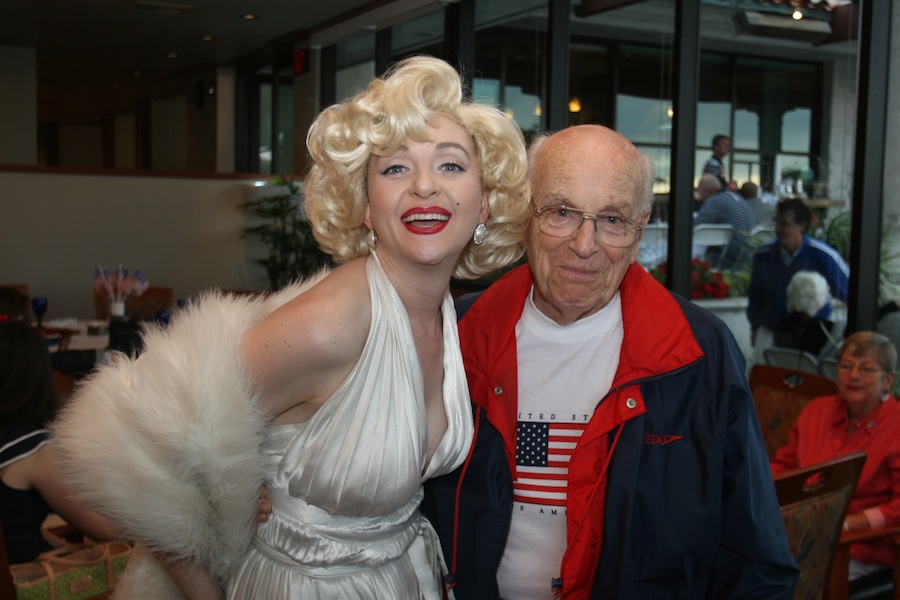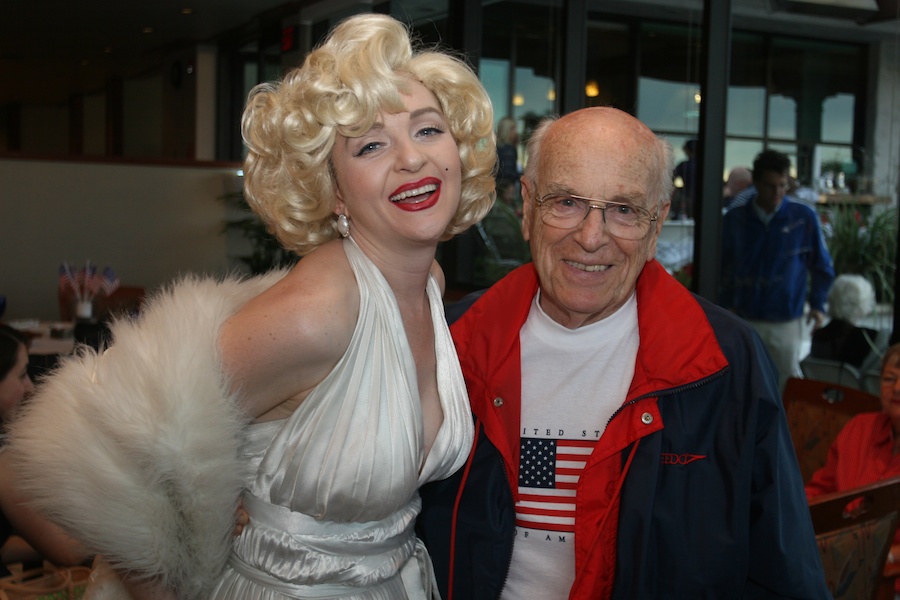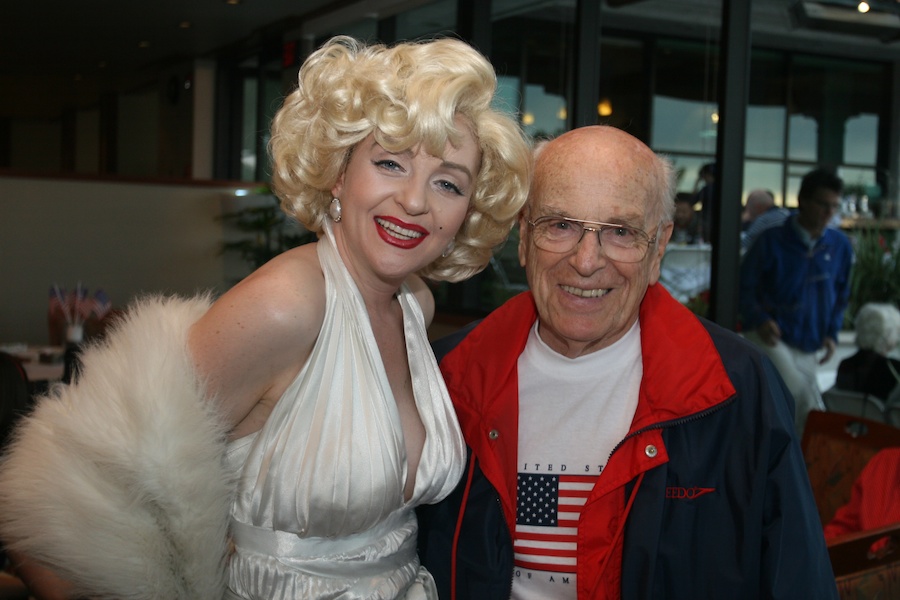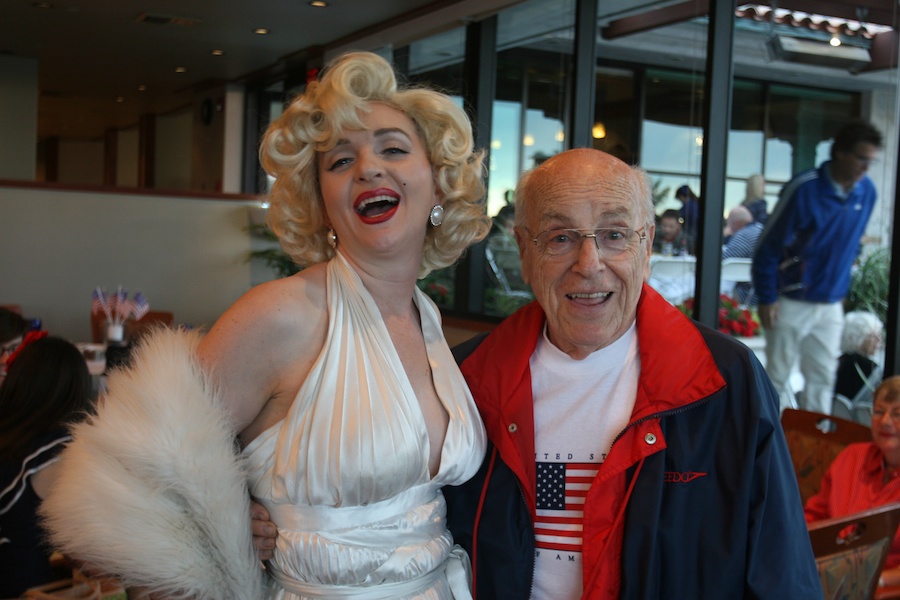 "I can't believe this is happening...."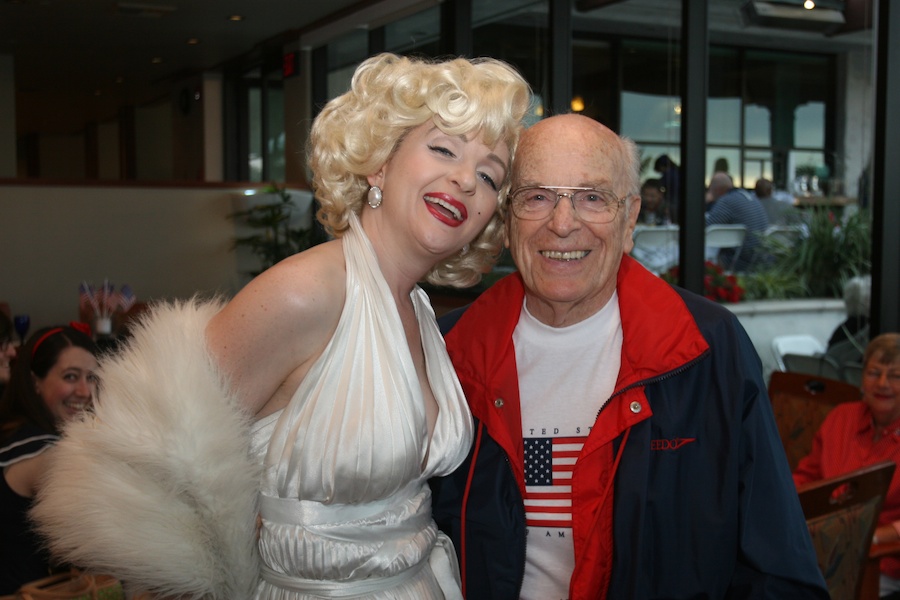 Vince Was Bashful But Marilyn Was NOT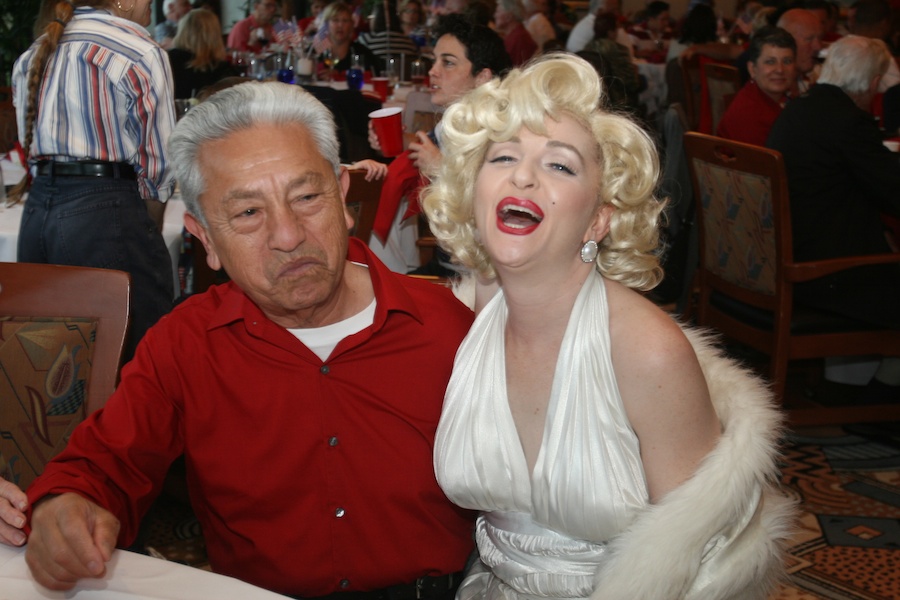 "Nice Lap Vincie"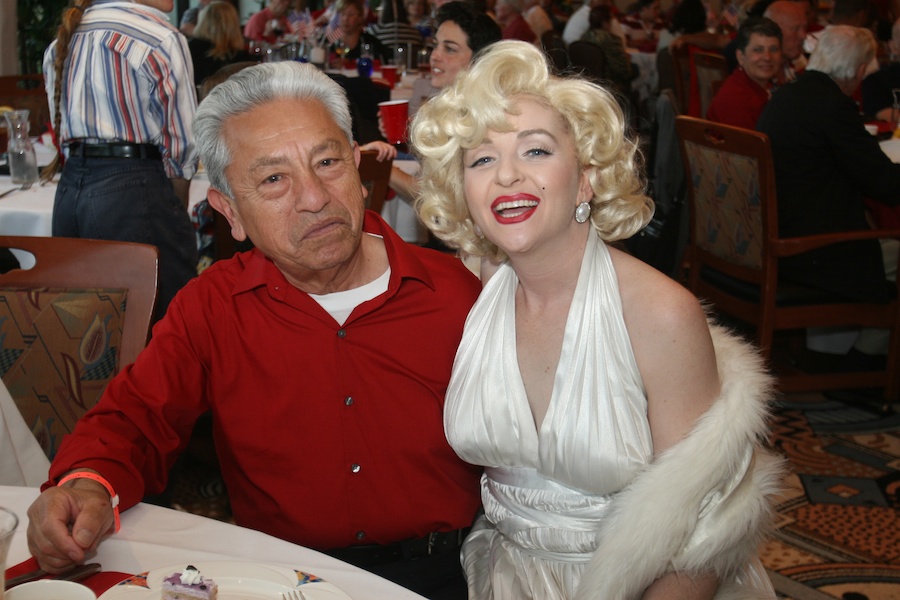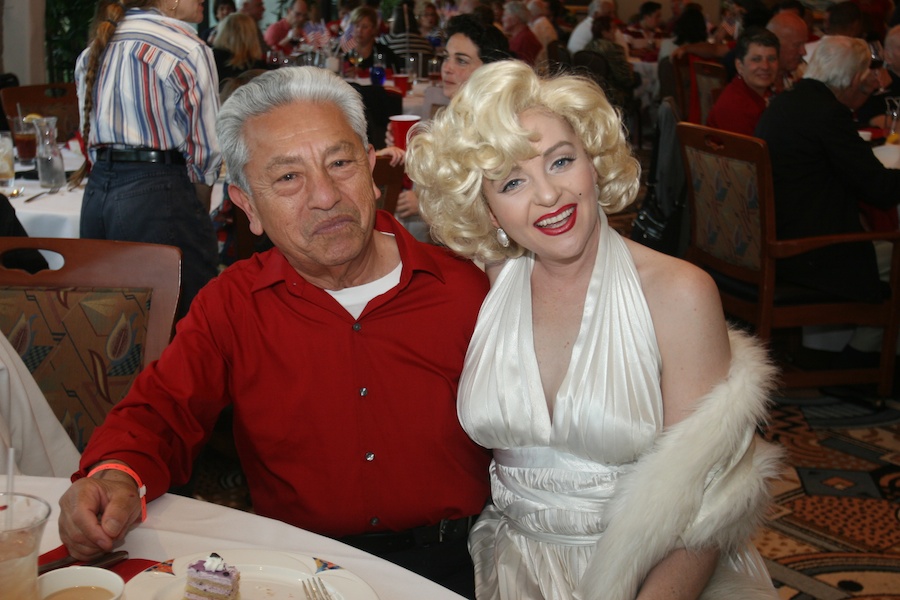 hat is Vince thinking....?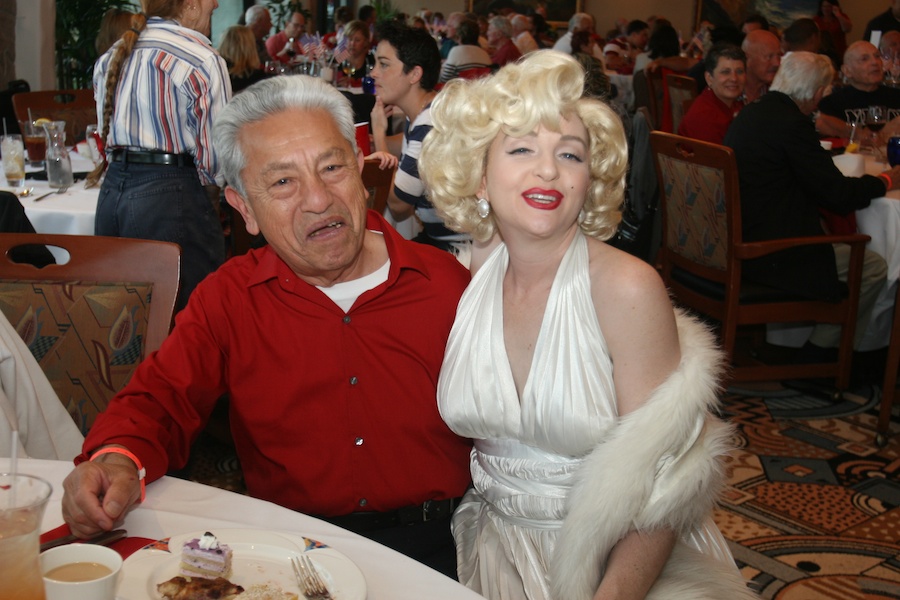 Vince looks a bit nervous... Maybe Nancy is watching?!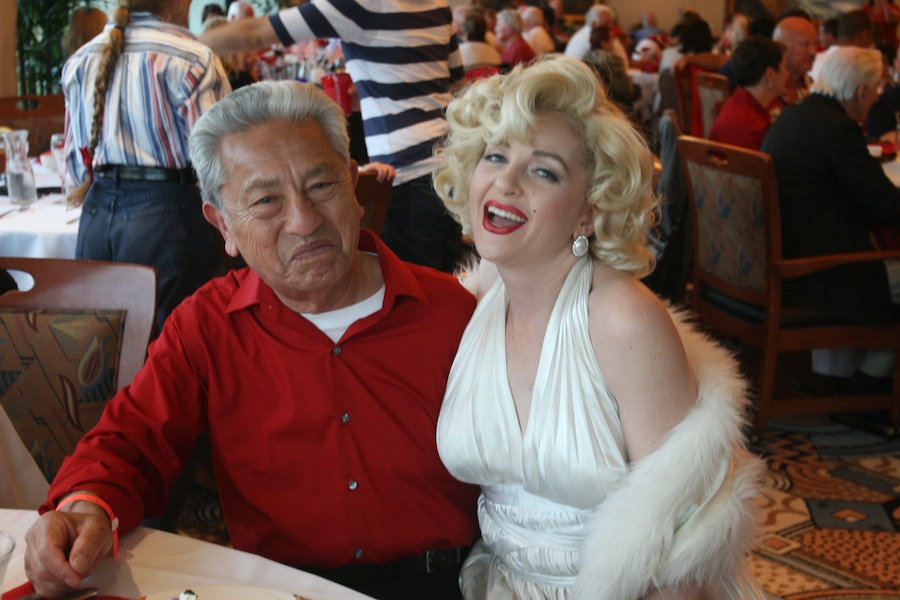 Vince is a happy guy