The Show Is Over, Goodnight Old Ranch! (Page Six)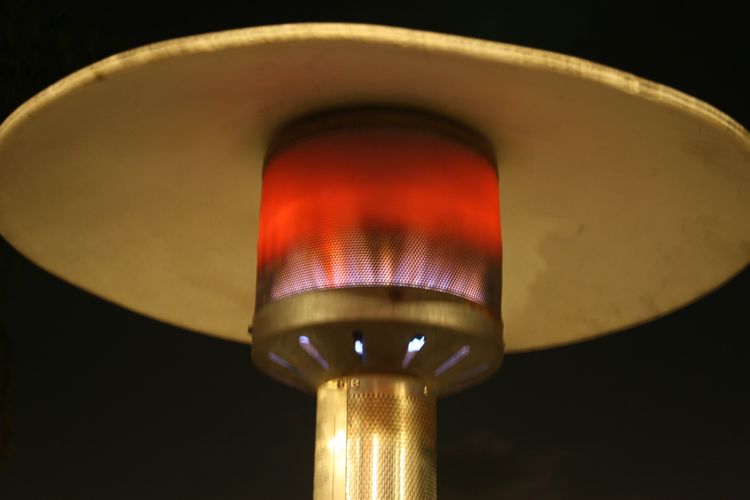 Everyone stayed warm

All we said is "Get against the wall... for pictures"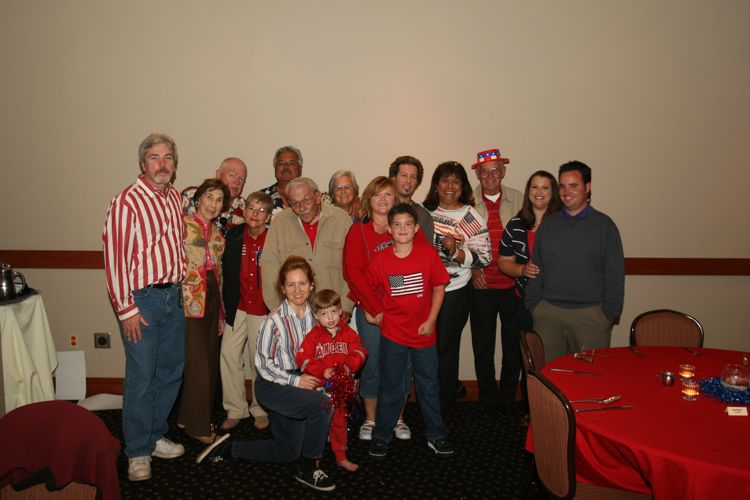 Theo found a treasure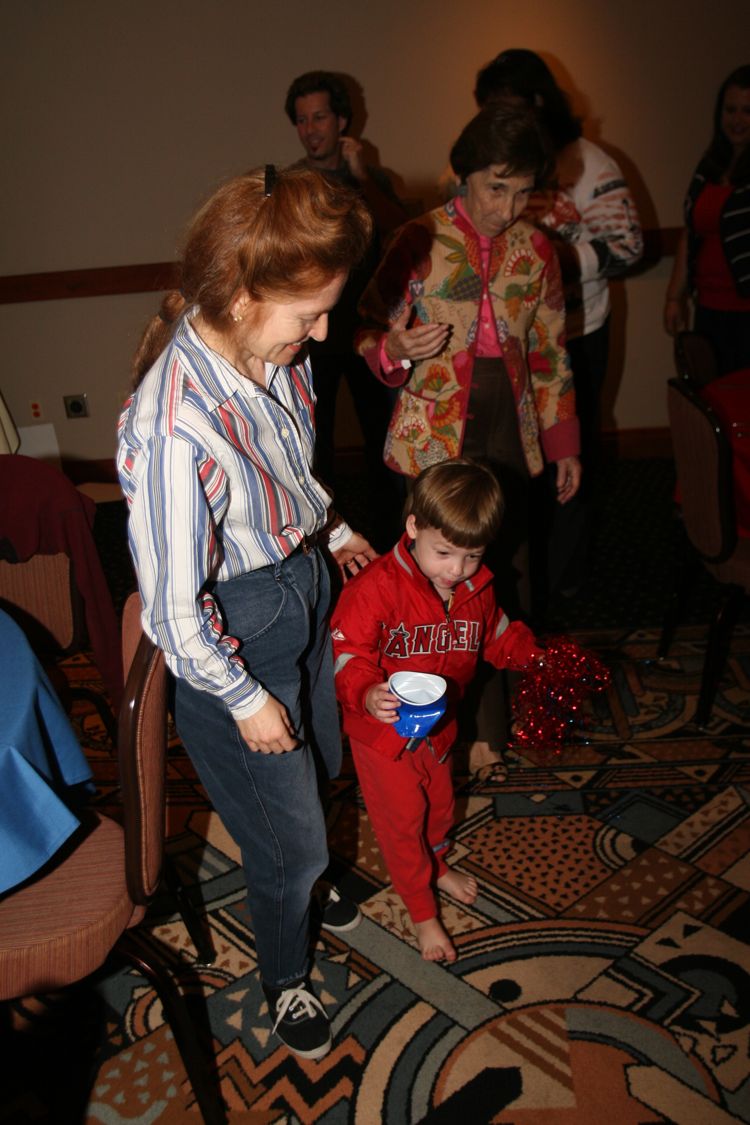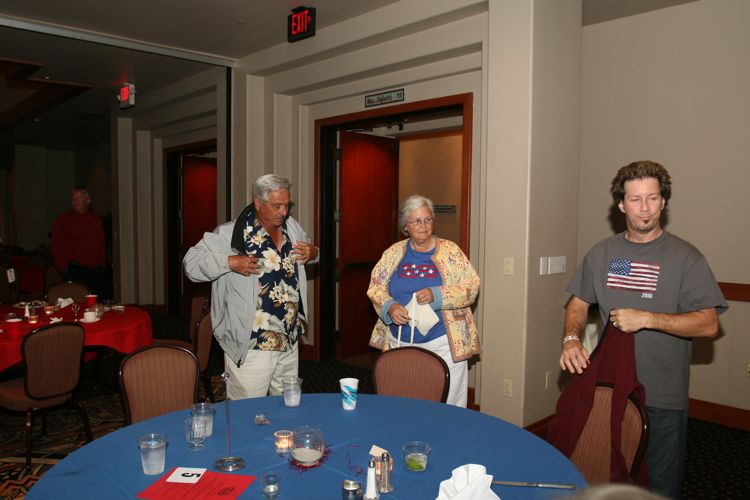 Jackets on... Time to head out!

Michele and Sue

Michele, Sue, and Robin
Michele, Sue, and Robin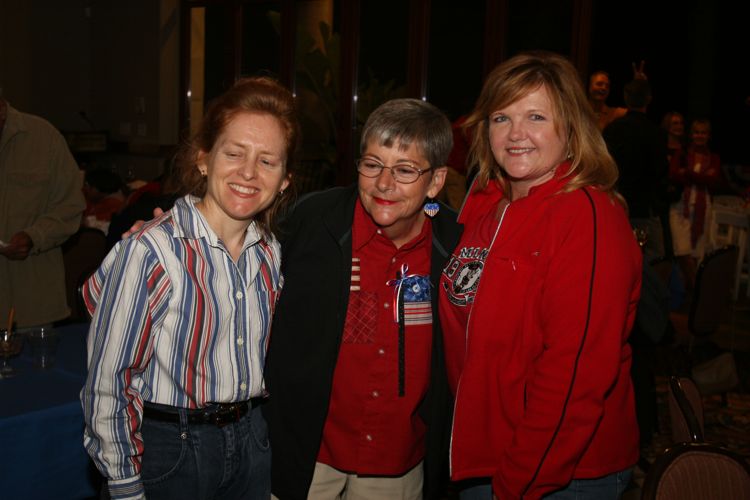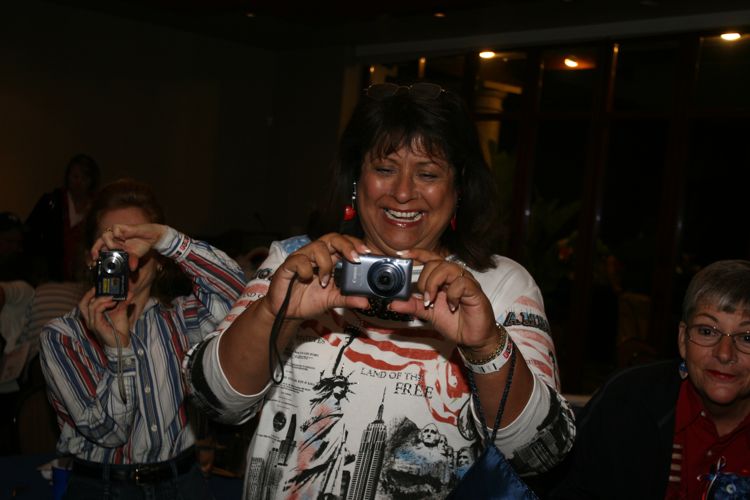 Picture time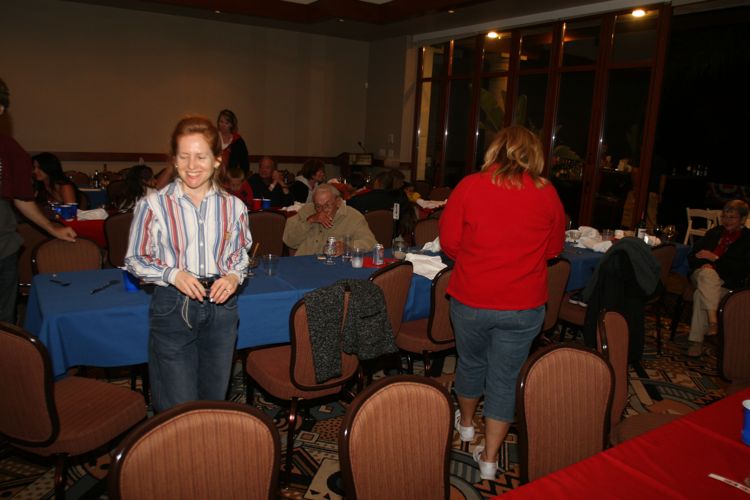 Gathering everyone up

Nick and Bob dance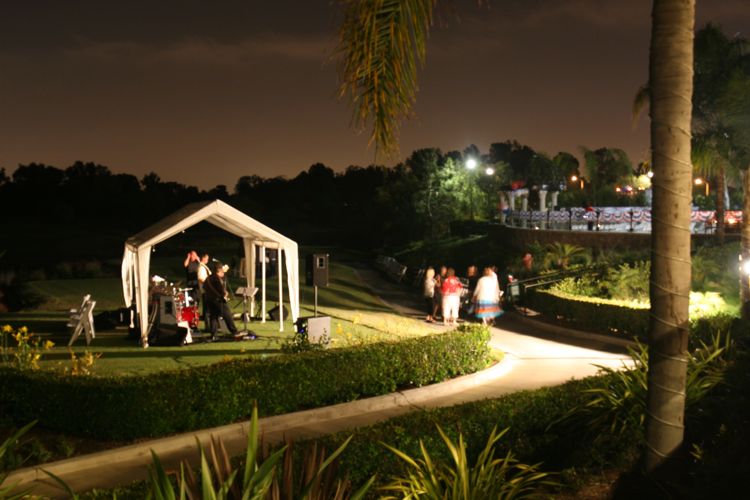 The party is still underway outside

It quiet... The folks are packing up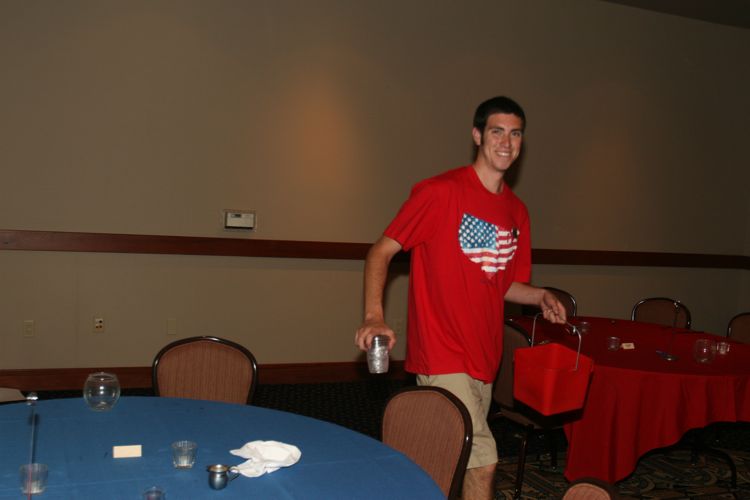 Now the crew has to get to work again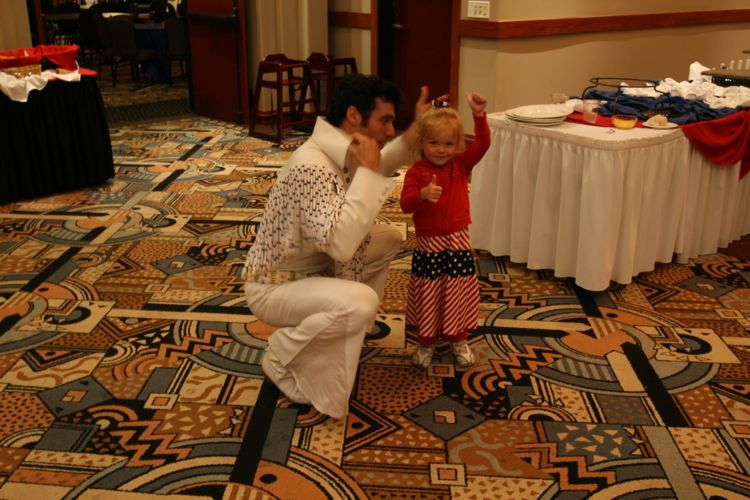 Elvis finds a lady friend

Sue walks Dave to the car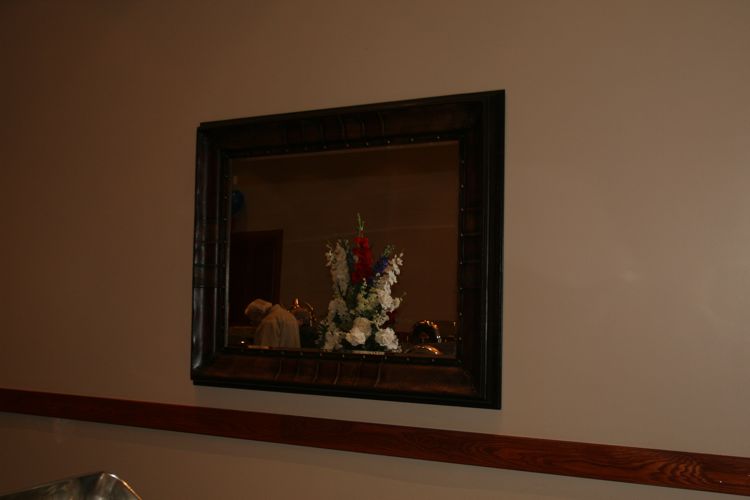 Thumbs up!

Elvis has left the building

Goodnight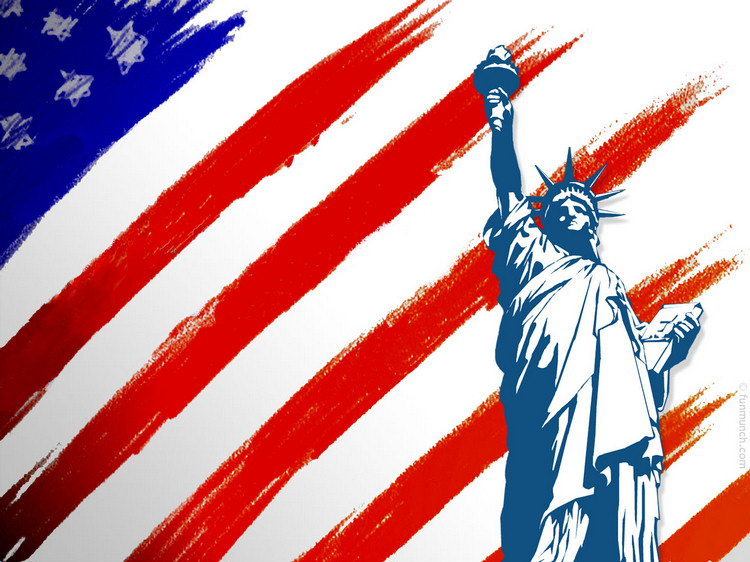 Note To Old Ranch,
We would thank you all from the bottom of our hearts, but for you our heart has no bottom. What an amazing day. What an amazing team! We brought seventeen people and they were just amazed at how much fun they had and how the staff was so special!
As Erma Bombeck once said: "You have to love a nation that celebrates its independence every July 4th, not with a parade of guns, tanks, and soldiers who file by the White House in a show of strength and muscle, but with family picnics where kids throw Frisbees, the potato salad gets iffy, and the flies die from happiness. You may think you have overeaten, but it is patriotism."
The kids activities were so well done, the magician was super, the music was wonderful. The distribution and presentation of the delicious food made it so easy for people! The staff did such an amazing job of making this day special for everyone.
The fireworks were the crown jewel of the day.
God Bless America