July 4th Celebrated With Family & Friends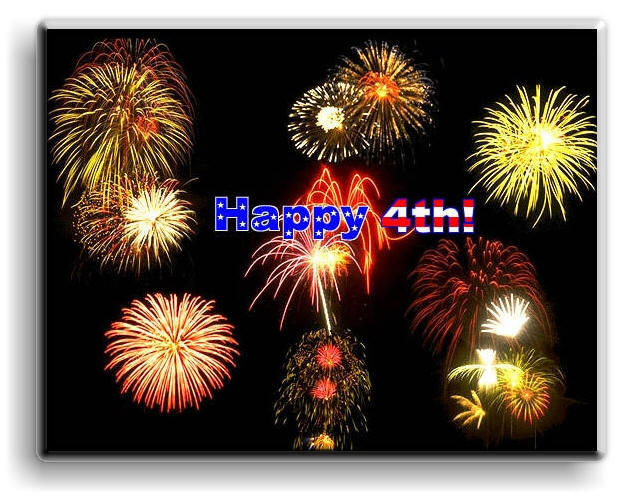 This is the fourth year we have celebrated at Mitch's home in Garden Grove. Backed up to the Joint Forces Training Facility and in a city that allows fireworks makes for an exciting afternoon and evening! Independence Day is regarded as the birthday of the United States as a free and independent nation. It commemorates the signing of the Declaration of Independence on July 4, 1776, 231 years ago.
At that time, the people of the 13 British colonies located along the eastern coast of what is now the United States were involved in a war over what they considered unjust treatment by the king and parliament in Britain.
In 1763, the end of the Seven Years' War and the French and Indian War left England in control of all of North America east of the Mississippi and Canada. The British government, faced with the problem of supporting a growing empire, decided to collect money for the colonies' defense from the colonists through a stronger central administration
Every year friends and family get together for an afternoon of visiting . People come and go between their other activities but its always nice to see familiar faces year after year!
There is always the neighborhood parade!

Fireworks start as soon as it gets dusk the firework begin and we gas the neighborhood for hours!
Between the Joint Forces Training Facility fireworks and those of neighbors, we see plenty of activity for hours. The Joint Forces fireworks light up the entire sky.
The Parade Snapshots
A parade is an organized procession of people along a street, often in costume, and often accompanied by floats or sometimes large lighter-than-air balloons with complex shapes. Parades are held for a wide range of reasons, but are usually celebrations of some kind.Every year, the neighborhood does a parade with decorated vehicles of many types. Come see the fun!