We Are Off To See Miss Laurie... 11/7/2015 (Summary)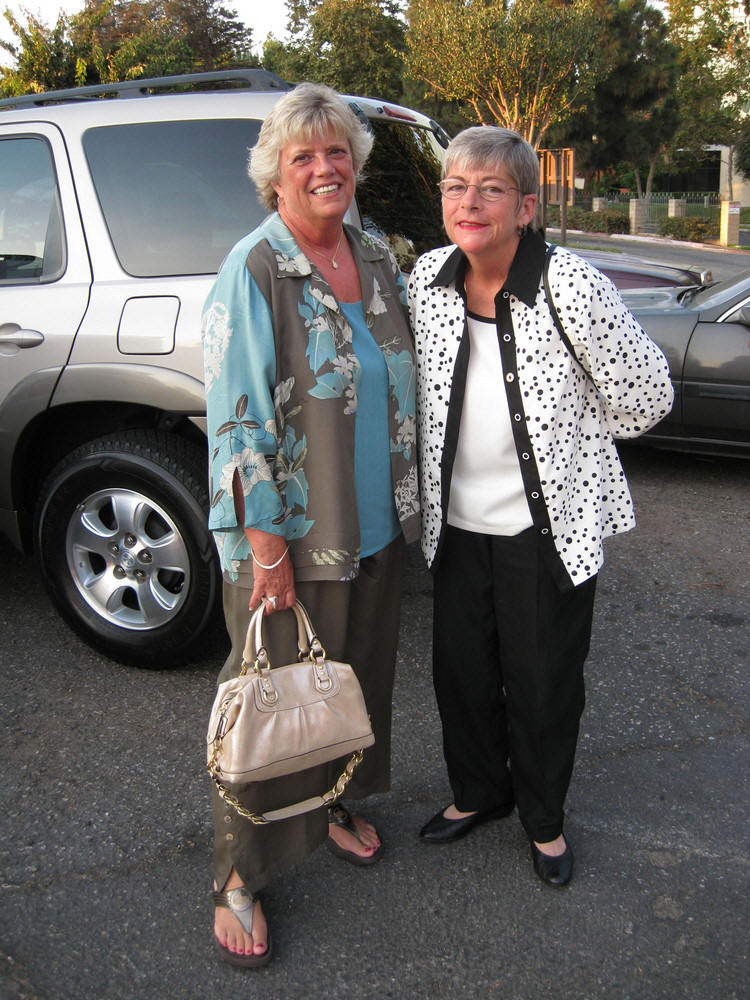 Friends since Junior High School (1966)
We began the trip heading north on I-15 (Wikilink) . We had lunch at Oggi's in Barstow and then on to Las Wages before arriving at St. George, Utah (Wikilink) after dark.
The next morning we departed St. George and selected a route that took us off I-15 a little north of St. George so we could drive through Zion National Park (Wikilink).
Leaving Zion we had lunch at the Thunderbird Restaurant at Carmel Juntion and then headed north on US-89 (Wikilink). through the country side.
We went as far north as Gunnason (Wikilink) where we went northwest on SR-28 (Wikilink) to join up with I-15 just south of Provo.
We broke the trip into two days going so we could spend some time sightseeing in Utah.
It was an uneventful trip except for Paul thinking he lost his keys while off to the side of the road attempting to quiet Miss Laurie's treasure in the back seat.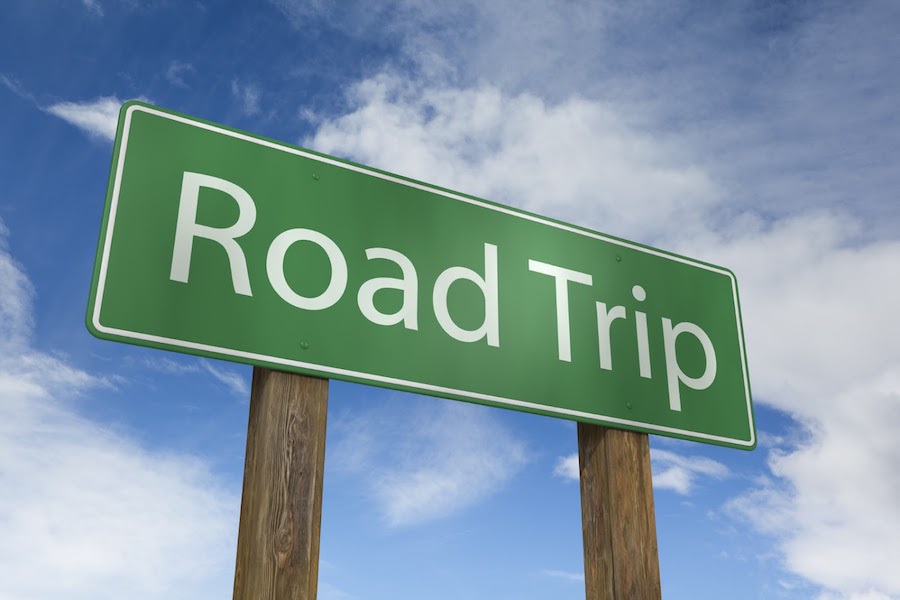 We Came, We Saw, We Visited!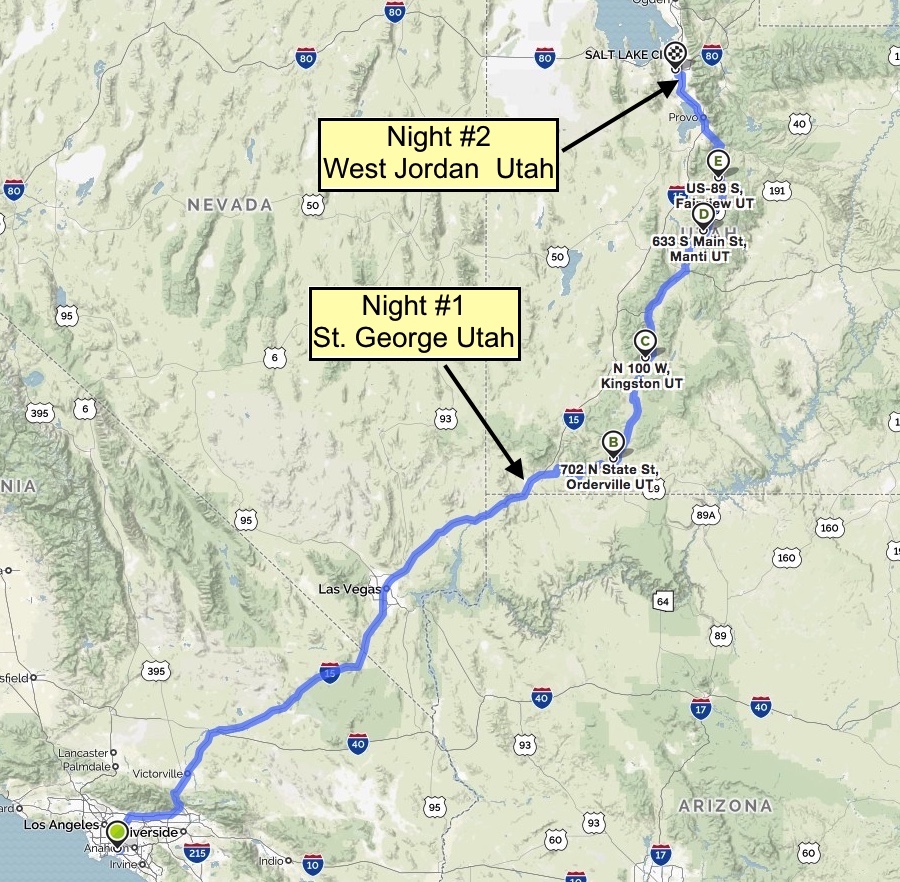 The trip north took was fun as we saw Zion National Park
Returning home we took I-15 all the way! The drive was pretty easy although the speed limit being at 80 MPH was a little un-nerving! The weather was perfect for the drive.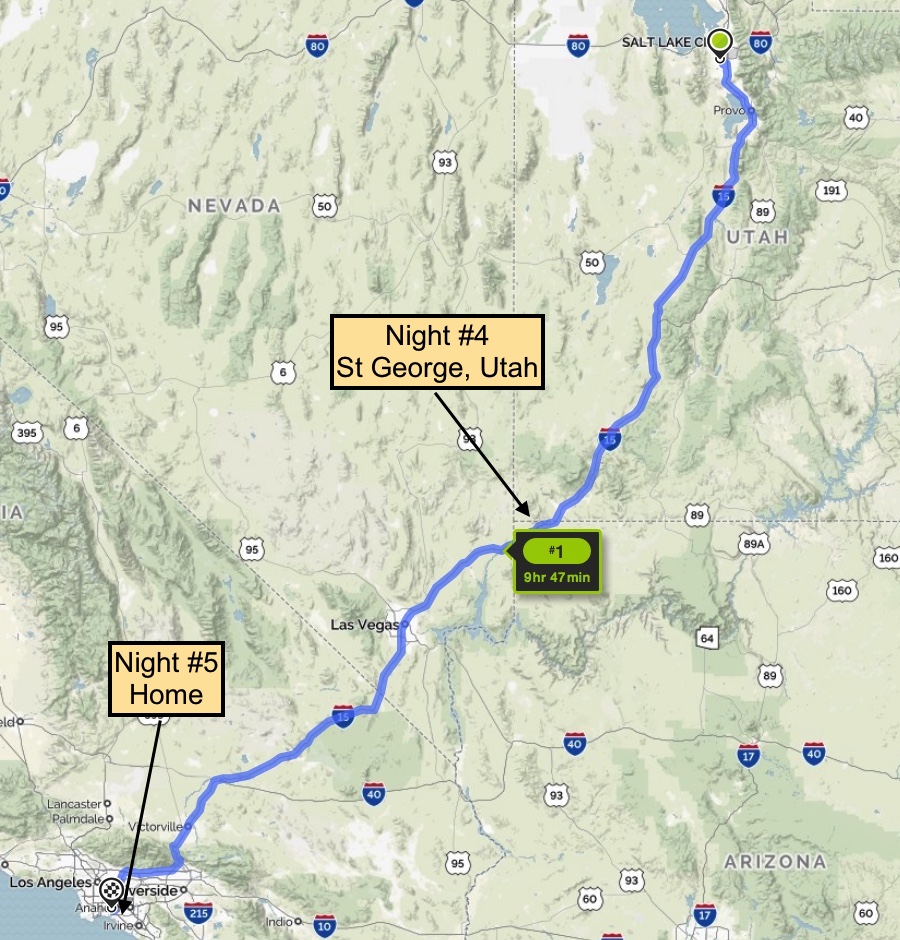 We traveled 685 miles on the first two days
Current Weather Along The Way

| Las Vegas | St. George | West Jordan |
| --- | --- | --- |
| | | |