West Jordan To St, George Via I-15 (Day Four)
We had a great visit with Laurie and now it is time to go home! We are going to reverse our course and go down I-15 but we are not going to go theough Zion again.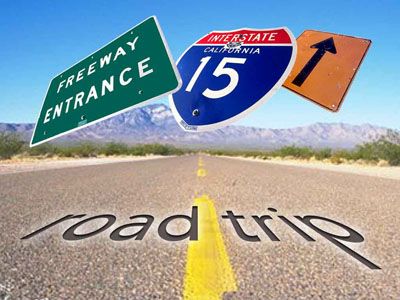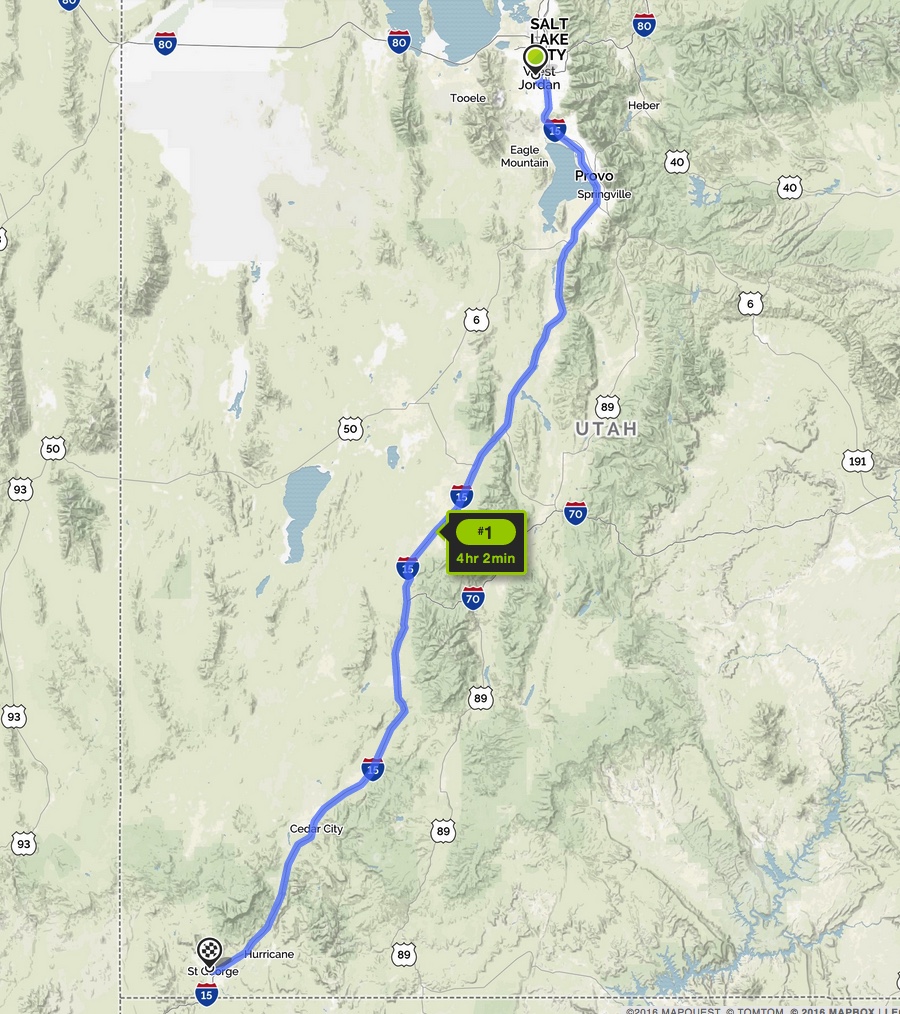 We are off in a cloud of dust. We did not take many pictures as the terraine was fairly "boring" and the Interstate was moving fast. Speed limit 80 miles per hour? Wow!

Did You Know? - Fillmore is a city in Millard County, Utah, United States. The population was 2,253 at the 2000 census. It is the county seat of Millard County.
It is named for the thirteenth US President Millard Fillmore.
We found a little place called "Garden Of Eat'n" and it was very good! They had a mushroom farm in town and the mushrooms were perfect!

Just simple and delicious grub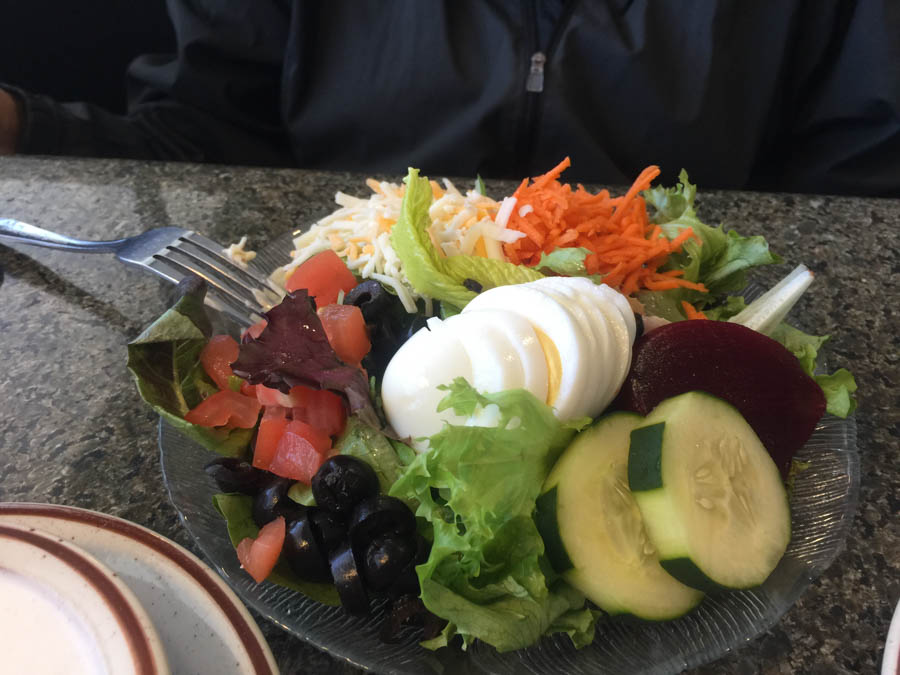 Simple but so very fresh!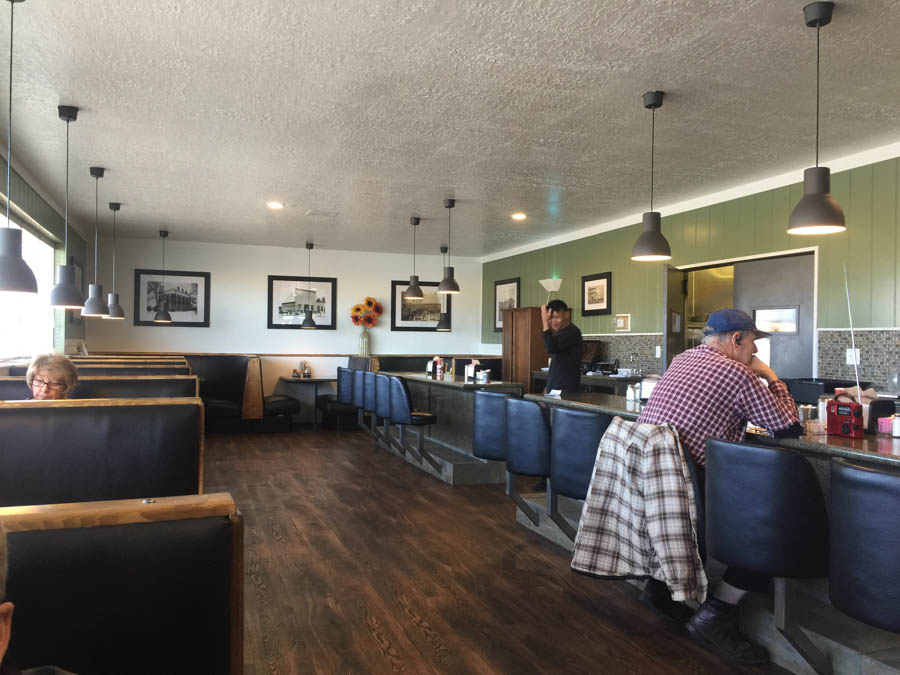 We loved hearing the locals so happy about the Hildabeast loosing!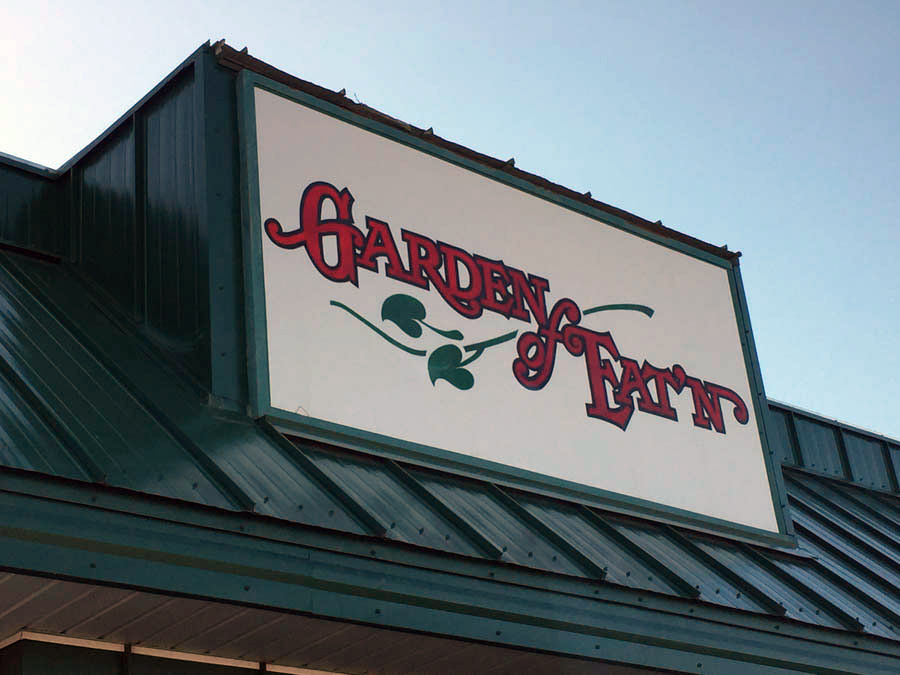 We will see you again!

Coming into St. George
We decided to stop at the St. George Elks and we are so happy we did! The folks were very friendly and they actually had a afternoon dance music with a live three piece combo! We had wine and danced!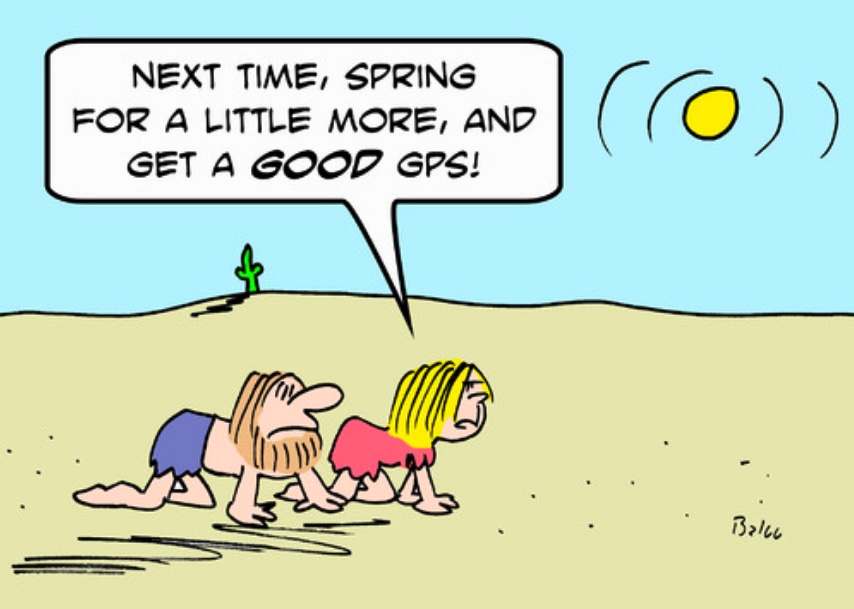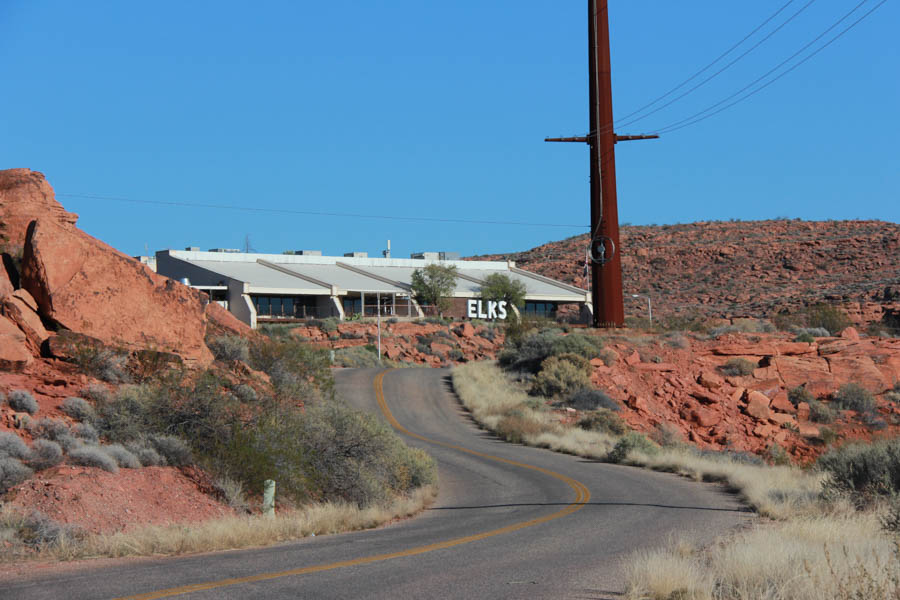 Click for Street View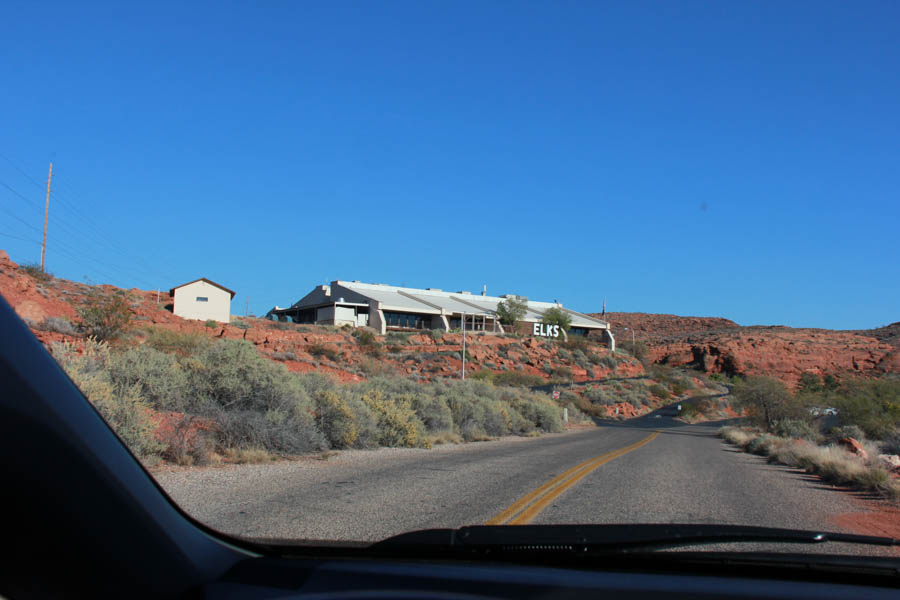 Up on the hill with a beautiful view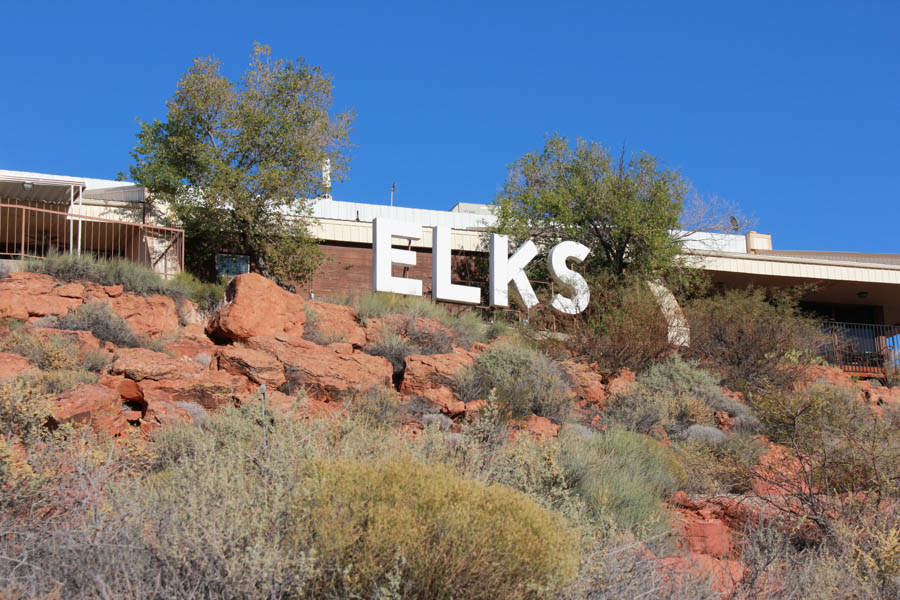 A beautiful lodge!

A steep road going to the lodge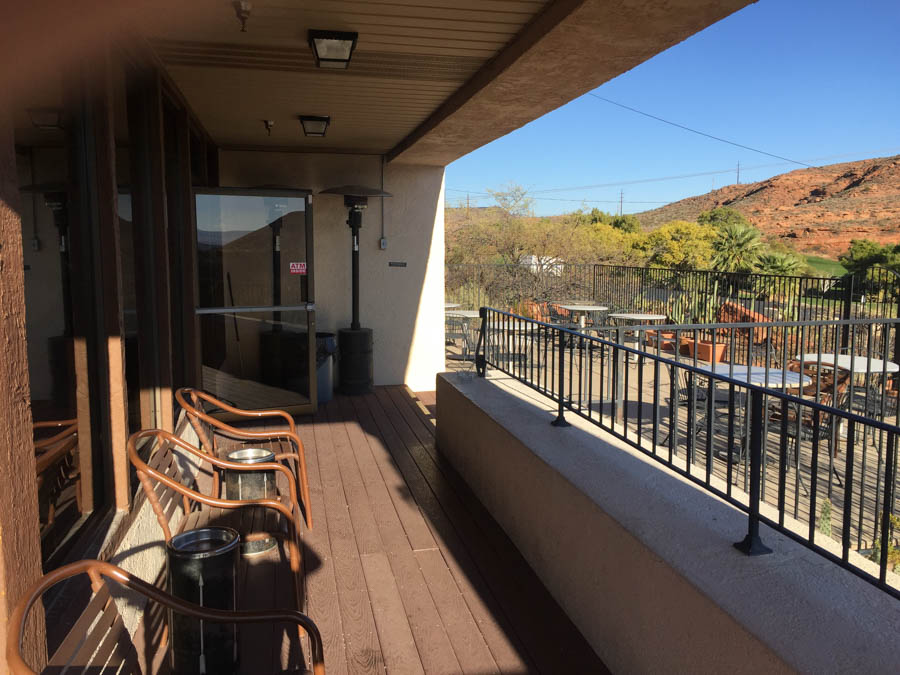 Patios all the way around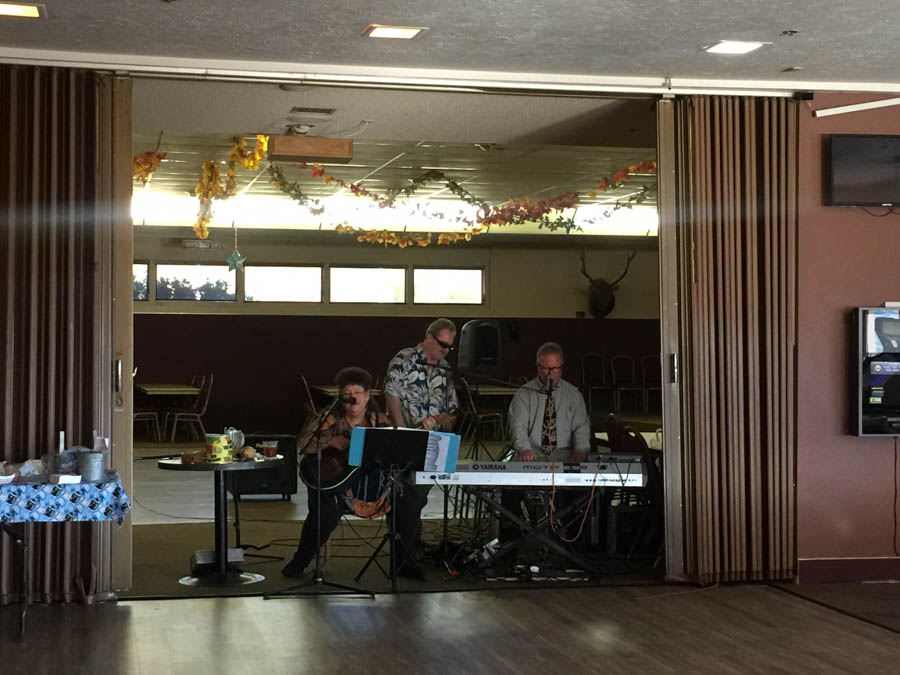 The trio was great and they played swing music for us!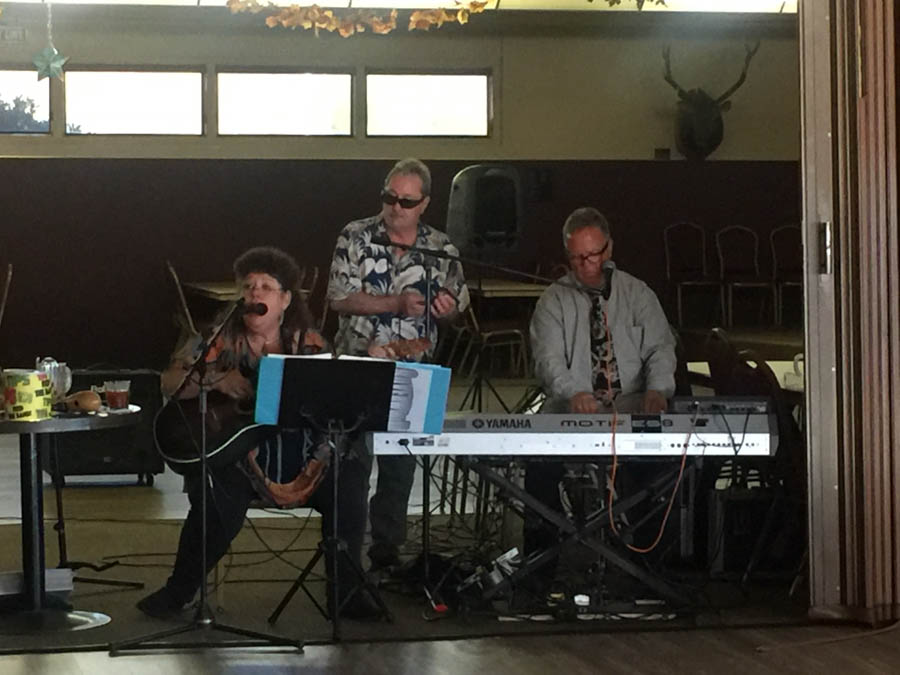 Nice voices and a great songlist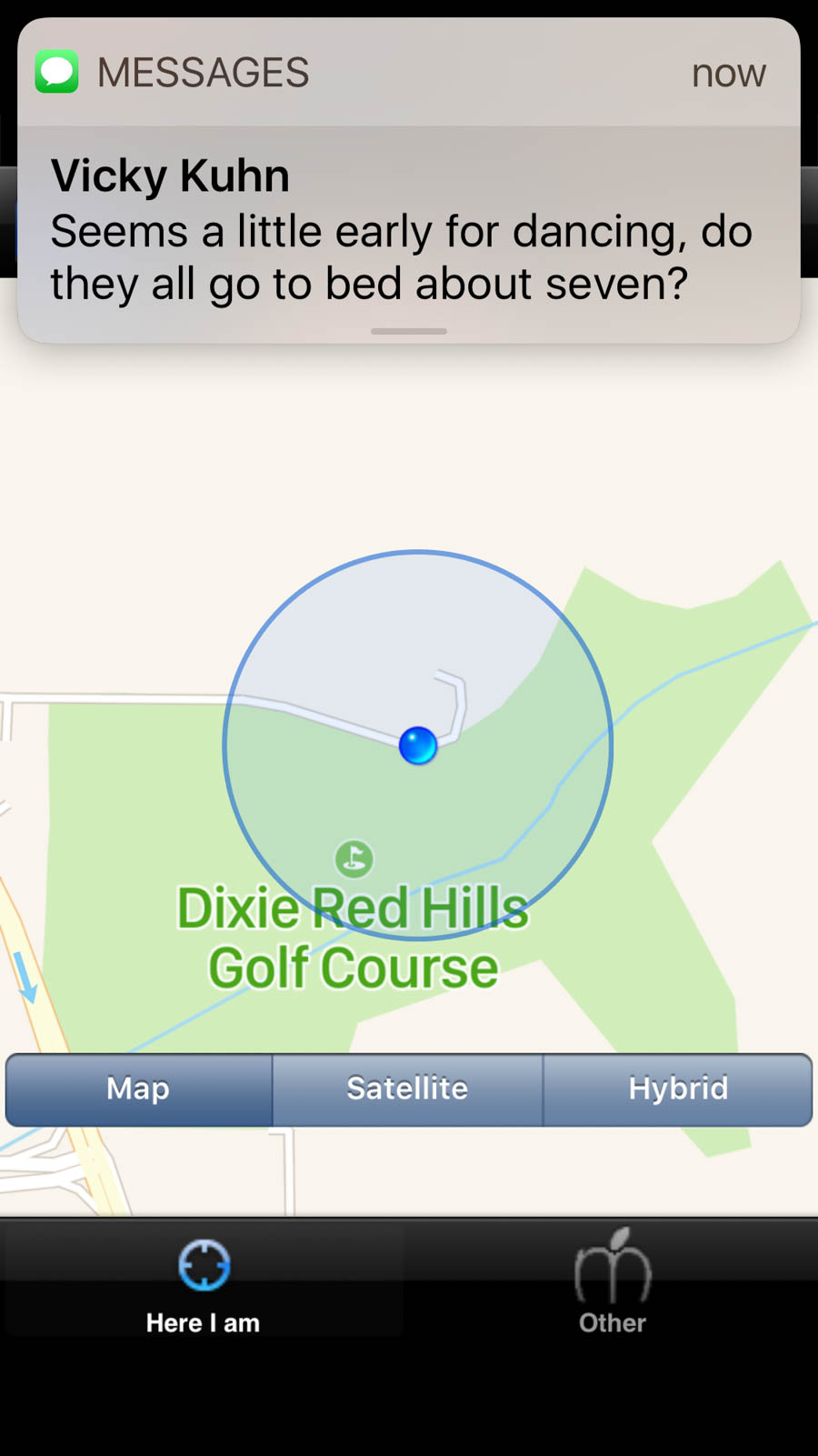 Nasayer!

They have several large rooms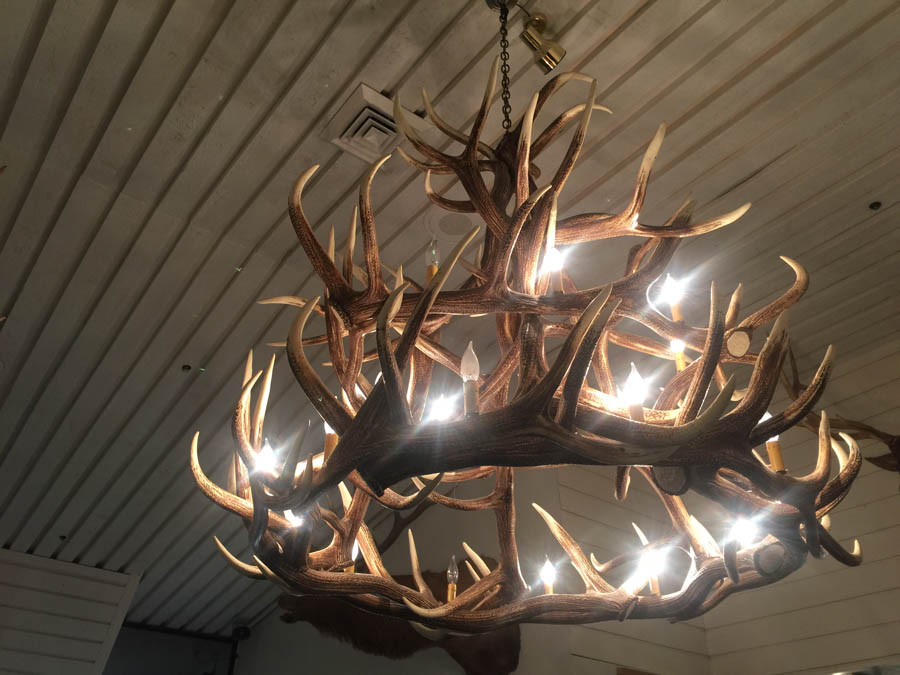 Magnificant collection of horns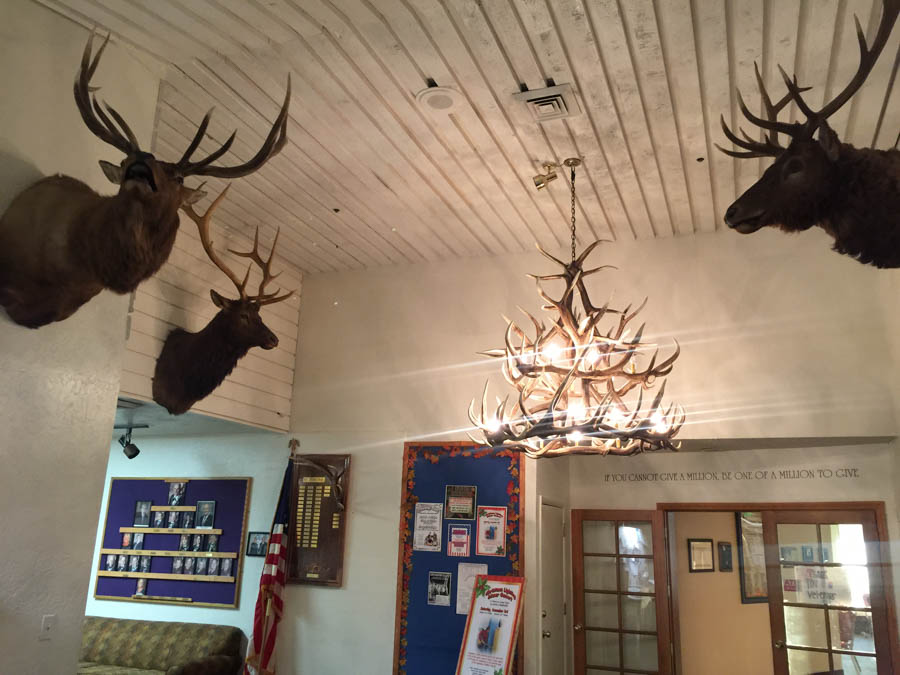 Seems the elks don't really want to look at the collection!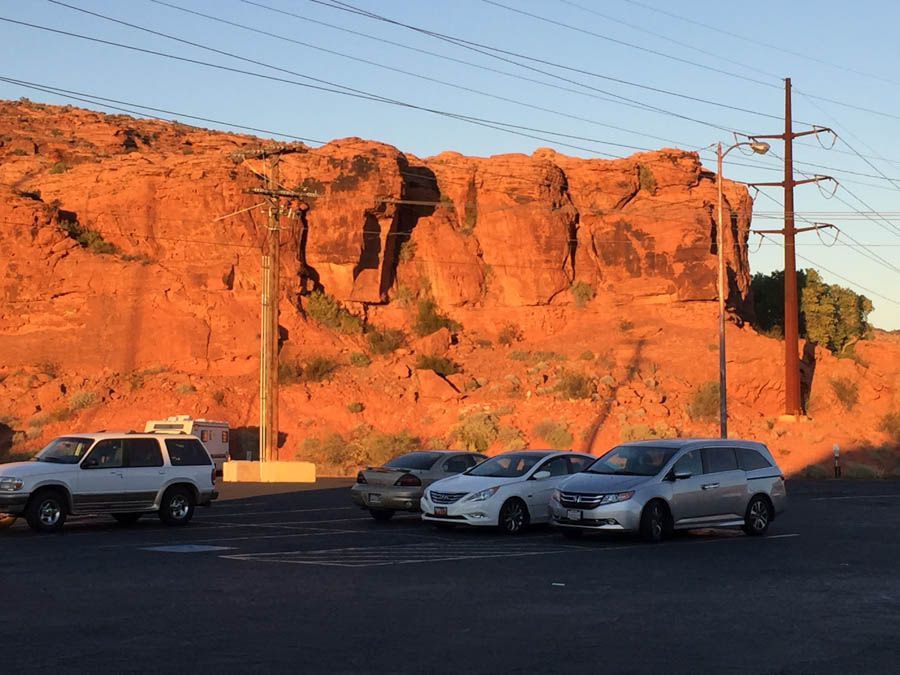 Large parking lot with 15 motorhome connections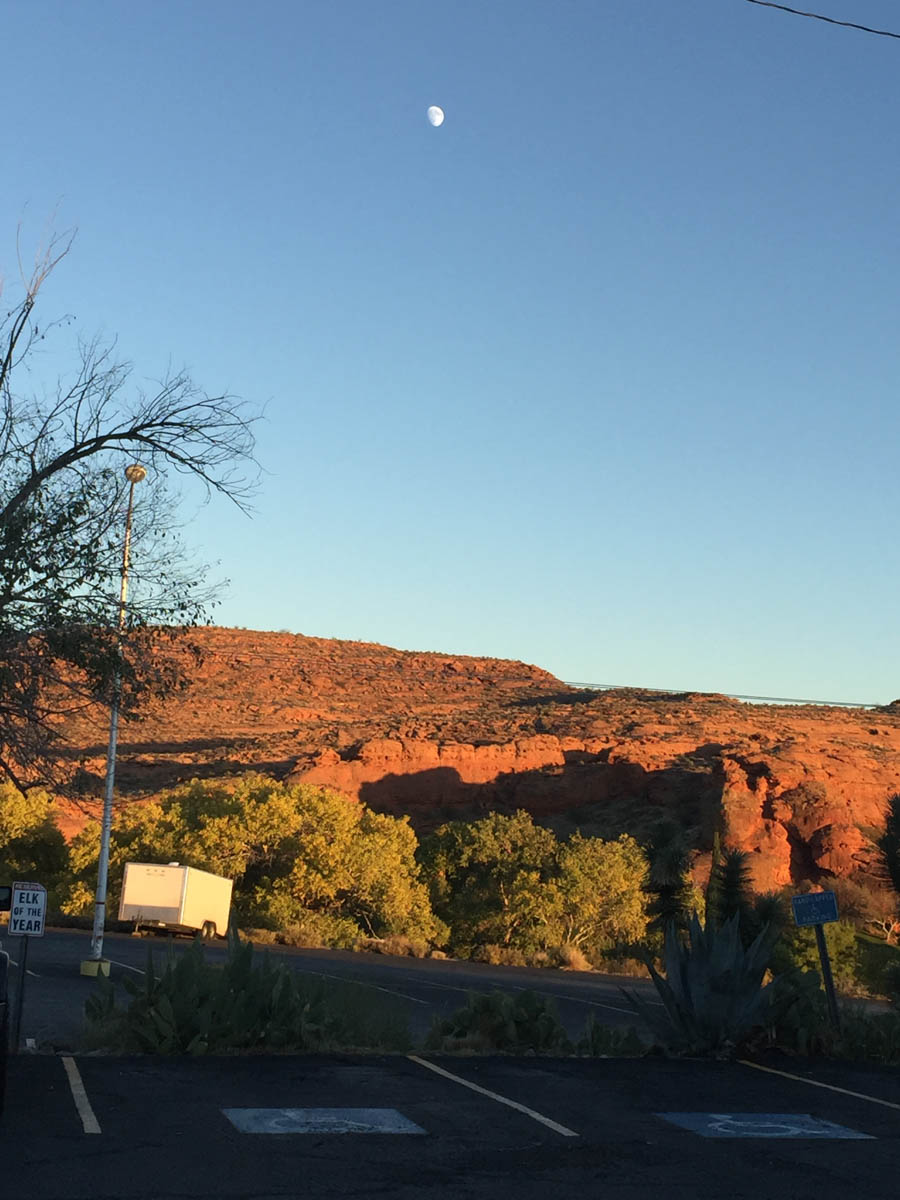 The moon is up!

Goodbye Dixie Lodge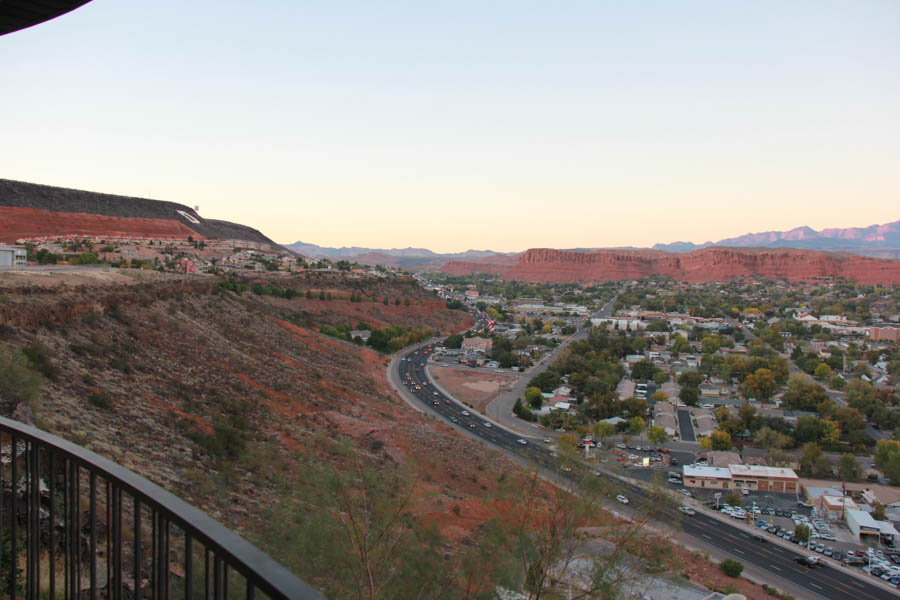 The sun is setting...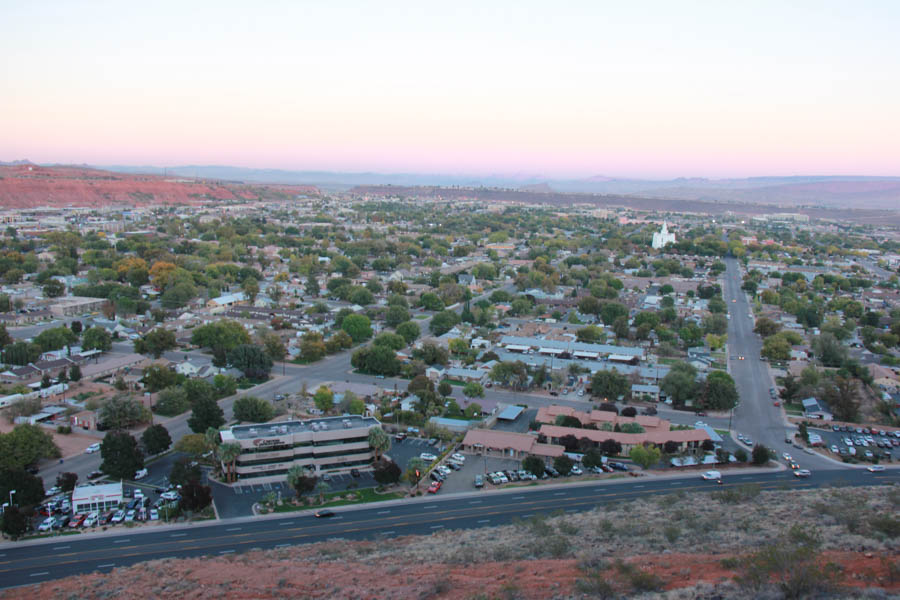 In a few minutes it will be dark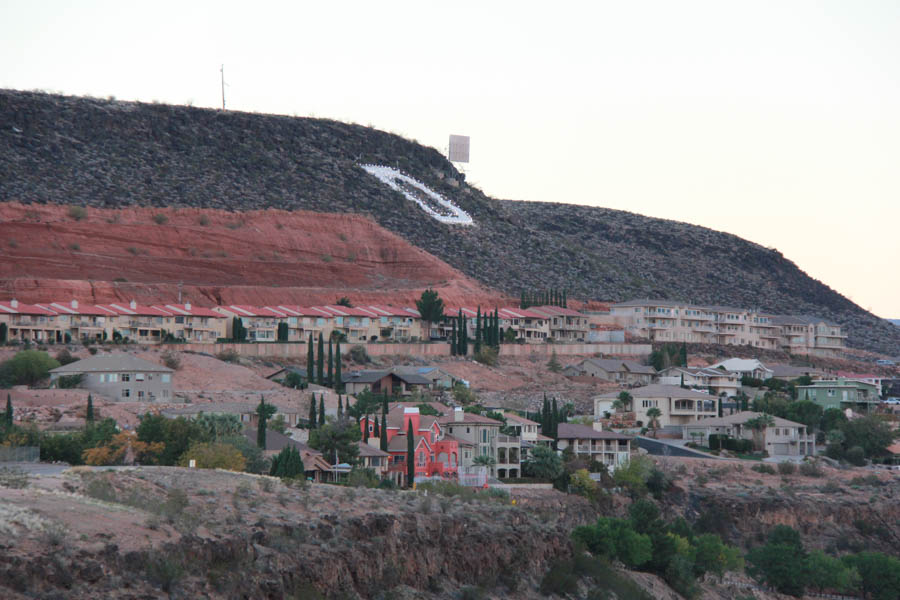 Dixie's "D" across the street

Our room ws about 50 feet to the left!

Perfect seat in a separate room with the city below us!

Paul did the baked halibut over beans and corn with salsa!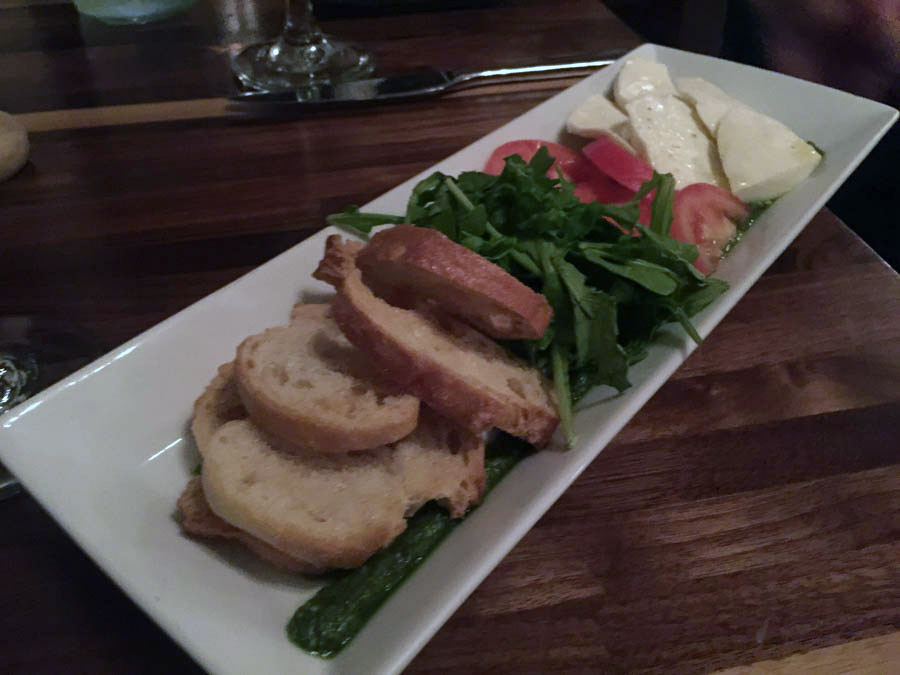 Sue did the caprese salad!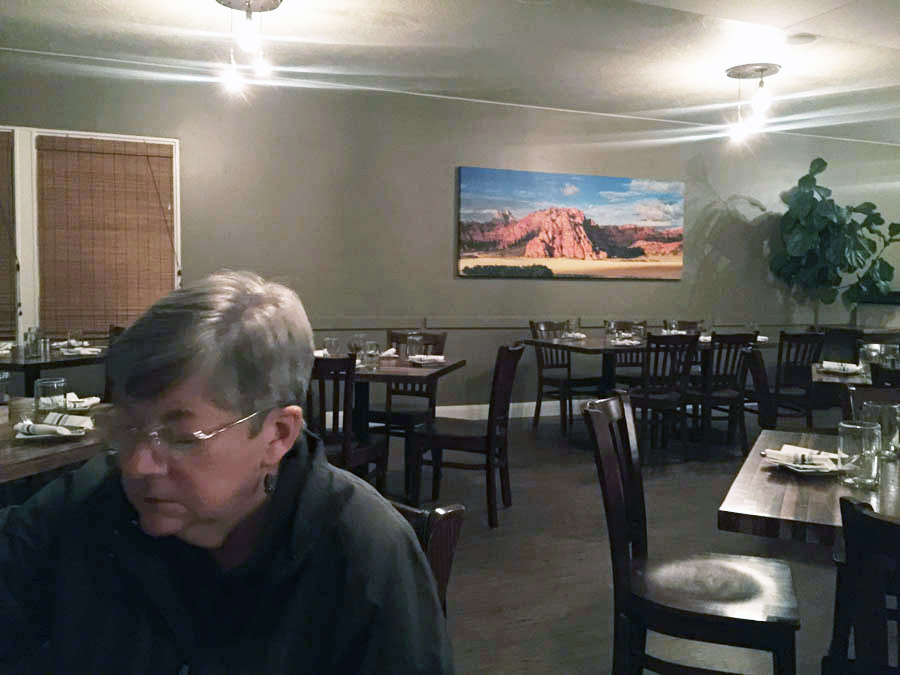 An elegant room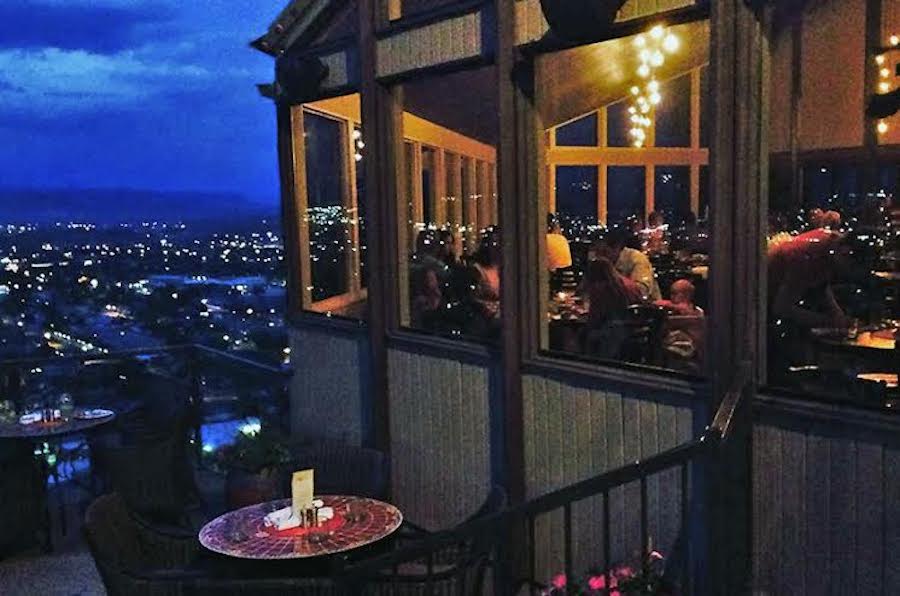 It was a beautiful evening
The Next Morning (November 11th) We Are Ready To Go (Day Five)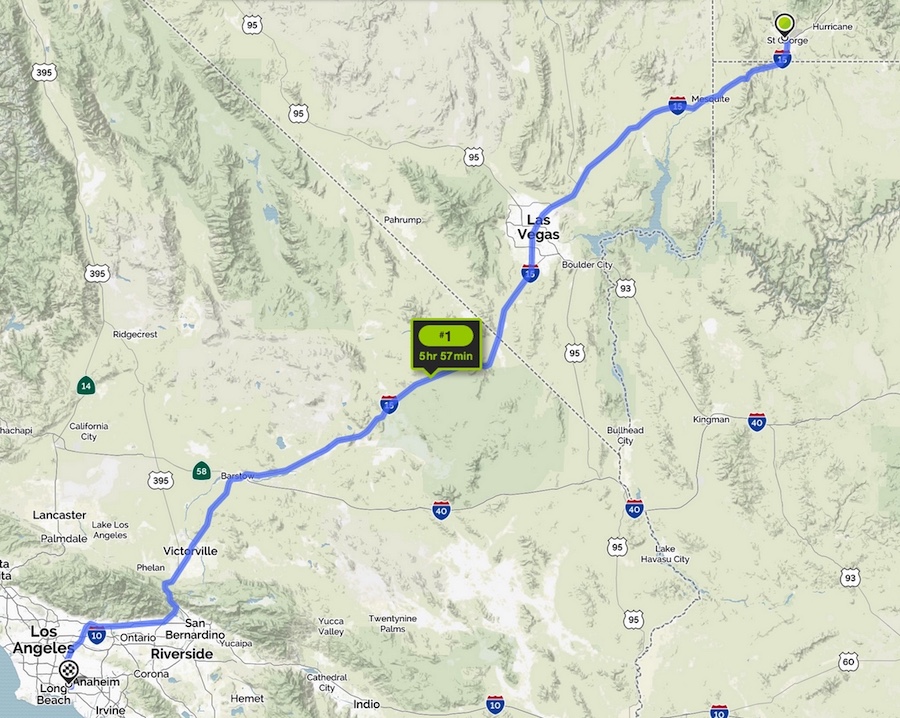 St. George to Los Alamitos - 5hr 57min 394 miles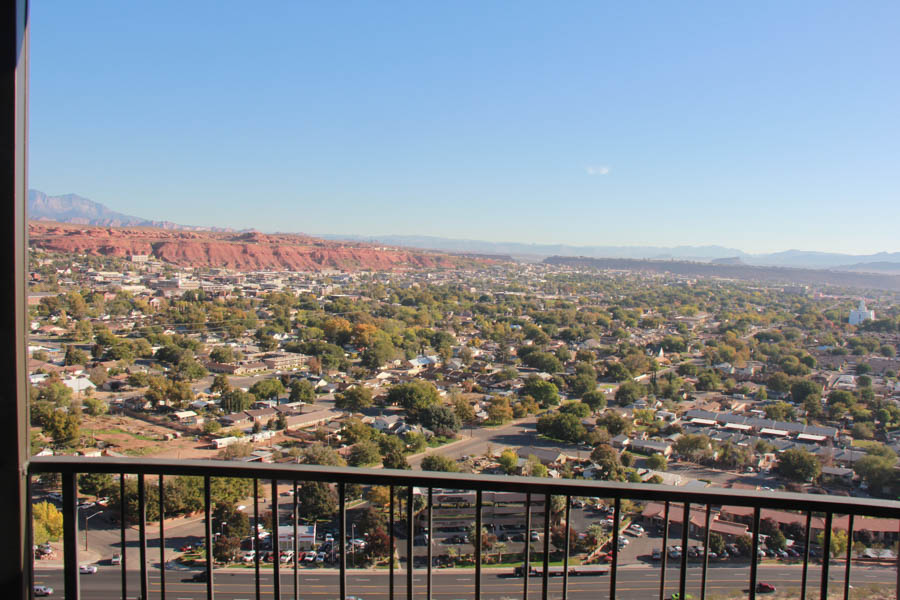 A beautiful morning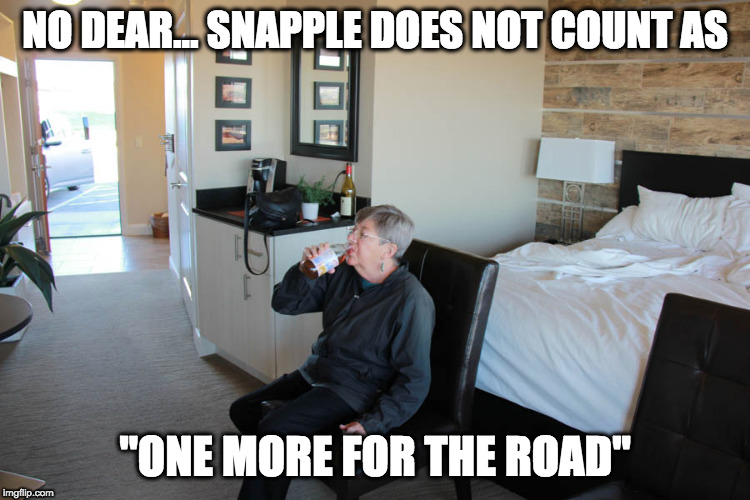 One last shot before we head for the car!

Goodbye Dixie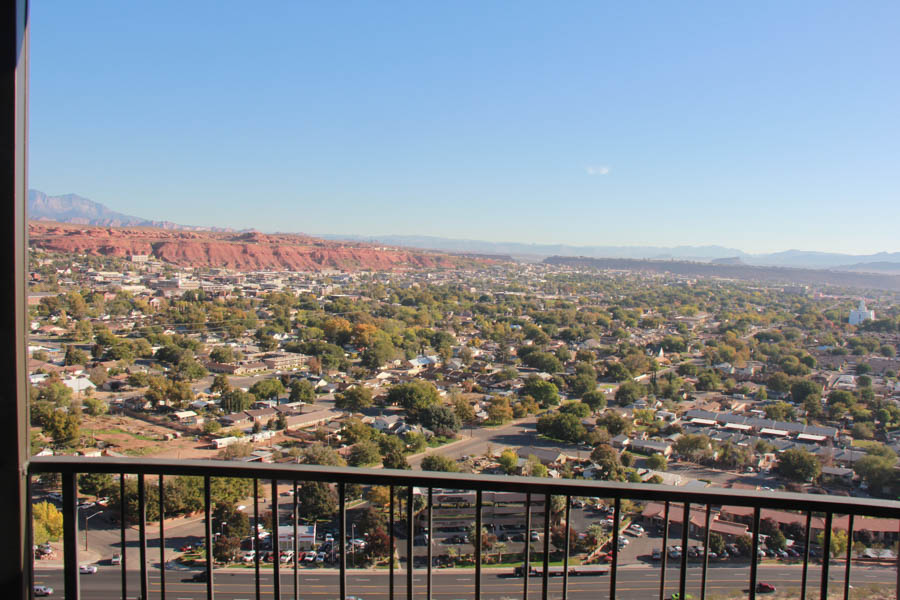 A perfect day for driving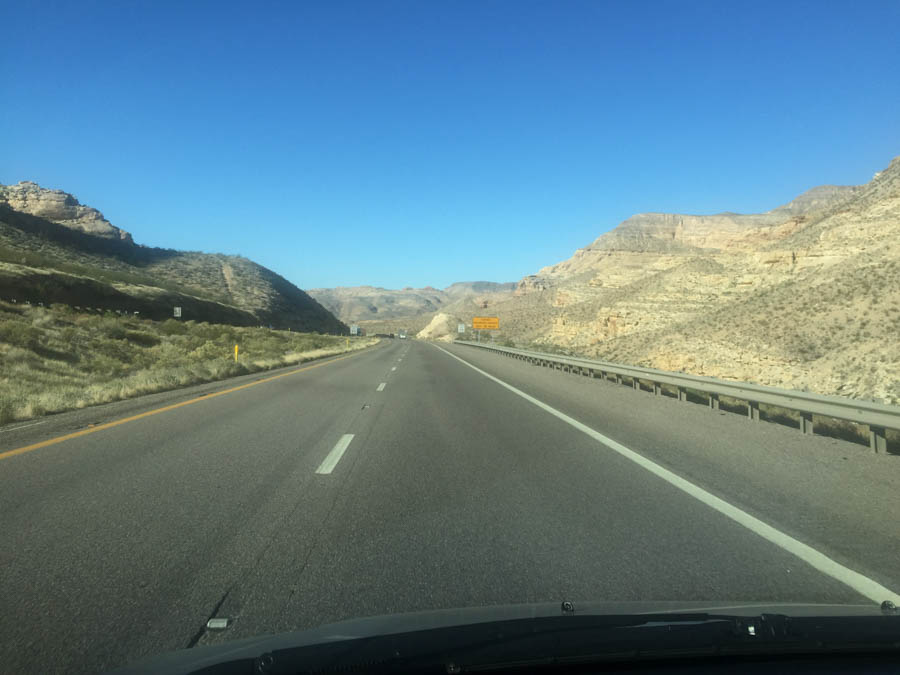 On the road again...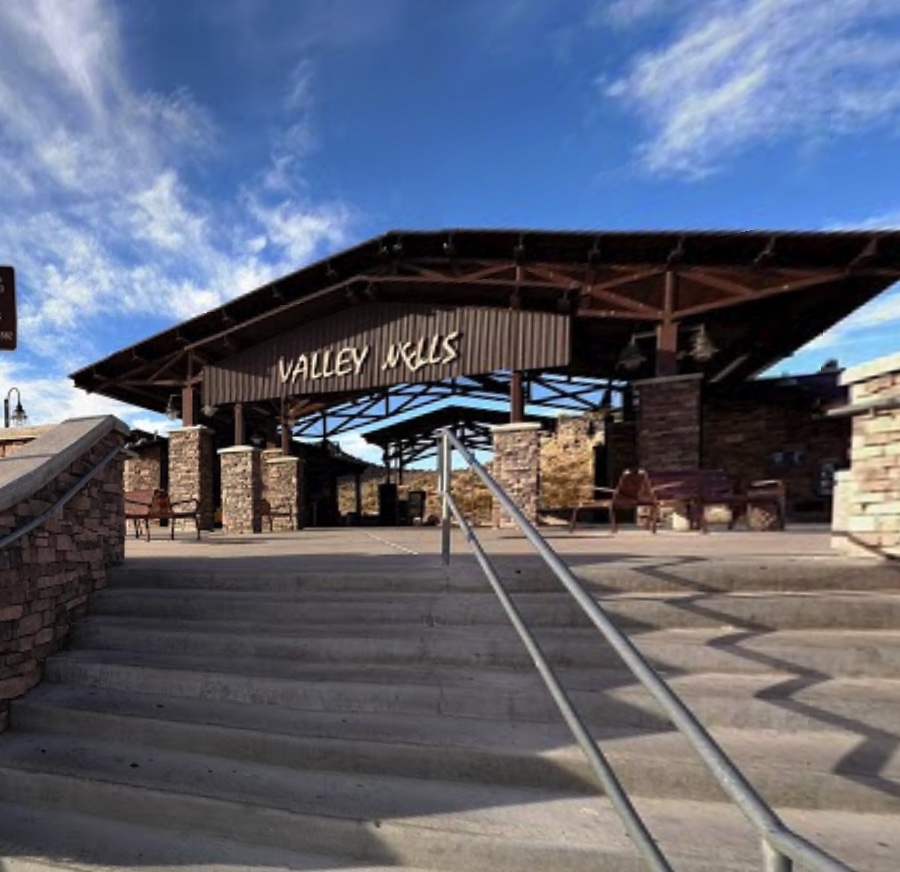 The rest stops are quite nice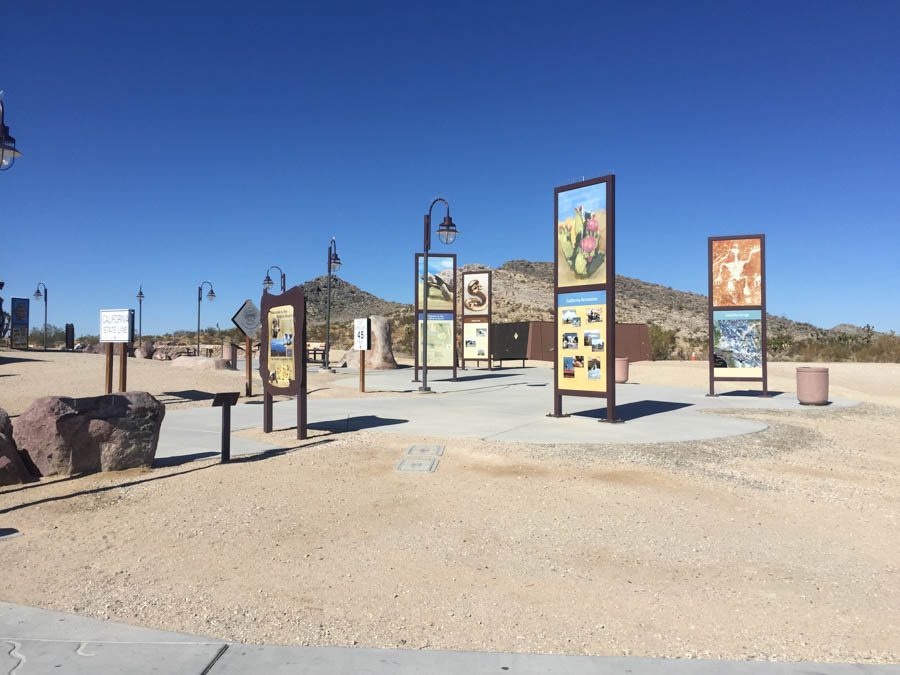 We stopped at several rest stops to walk around

Dining in Barstow at Oggi's

Paul had the Matador: Topped with Provolone cheese, roasted jalapeño peppers,
spring mix blend, sliced tomato, red onion, and avocado.
Served with our spicy Cajun Aioli sauce.


High desert indeed!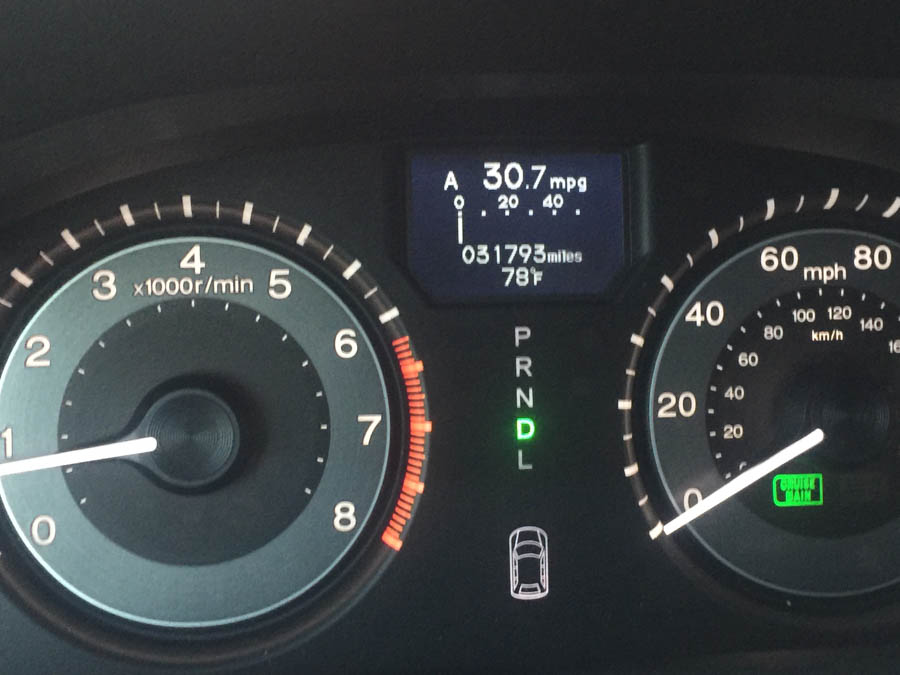 We got excellent milage considering we were always pushiny 80 mph