The Road Trip - Oregon Coast And Wine Country Here We Come
Did You Know? - The first successful North American transcontinental trip by automobile took place in 1903 and was piloted by H. Nelson Jackson and Sewall K. Crocker, accompanied by a dog named Bud.
The trip was completed using a 1903 Winton Touring Car, dubbed "Vermont" by Jackson. The trip took a total of 63 days between San Francisco and New York, costing US $8,000. The total cost included items such as food, gasoline, lodging, tires, parts, other supplies, and the cost of the Winton.
The first woman to cross the American landscape by car was Alice Ramsey with three female passengers in 1909. Ramsey left from Hell's Gate in Manhattan, New York and traveled 59 days to San Francisco, California. Ramsey was followed in 1910 by Blanche Stuart Scott, who is often mistakenly cited as the first woman to make the cross-country journey by automobile East-to-West (but was a true pioneer in aviation).

Perhaps it was a small growl??
The Plan Unfolds...
We drove 2375 miles between LA and Portland and return! The car was magnificant and we had a ball! Join the fun!
Day Number

The Journey
Favorite Picture

LA to Monterey 341 Miles
6 hours and 30 minutes

Overview - We headed North around 9:00 am with Monterey in our minds! We made the mandatory stop at Andersen's Split Pea Soup before leaving 101 and heading up Highway 1 through the beach towns and into Big Sur. Alas, Monterey was full (Concors d'Elegance at Pebble Beach) so we stayed nearby in Pacific Grove.

Monterey To Eureka

388 miles in 6 hours and 30 minutes


Beautiful drive along the great California coast on Highway 101 to see the Redwoods!

Eureka to Florence

265.47 miles in 5 hrs 7 mins


Right on up Highway 1 with magnificent vistas of the California and Oregon Coastlines

Florence To Beaverton

287 Miles in 6 hours (Via Astoria)

A wonderful drive with a happy hour stop in Astoria to visit the great Columbia River!

Beaverton To Salem

Via I-5 S 43.11 miles in 47 mins

We drove a lot today but that was between wineries and not on the highway! Great fun visiting the little hidden away wineries.

Salem To Medford

Via I-5 S 228.90 miles in 3 hrs 58 mins

More wineries to visit and interesting places to dine!

Medford to Fresno To Home

Flying down I-5 and Highway 99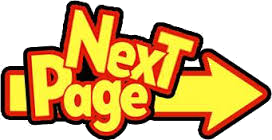 Day 1 - LA to Monterey