We Could Not Pass Up A Second Round At Quail Lodge!
Nope... Instead of heading out Monday morning, we got up and did 18 holes ad then headed for Saratoga. We had a wonderful vegetarian sandwich at Edgar's... Thanks' to Kimea's suggestion!

Day two begins with the warm up

One long hole starts the day!

The Tomatofest site is being torn down

Only twelve more to go!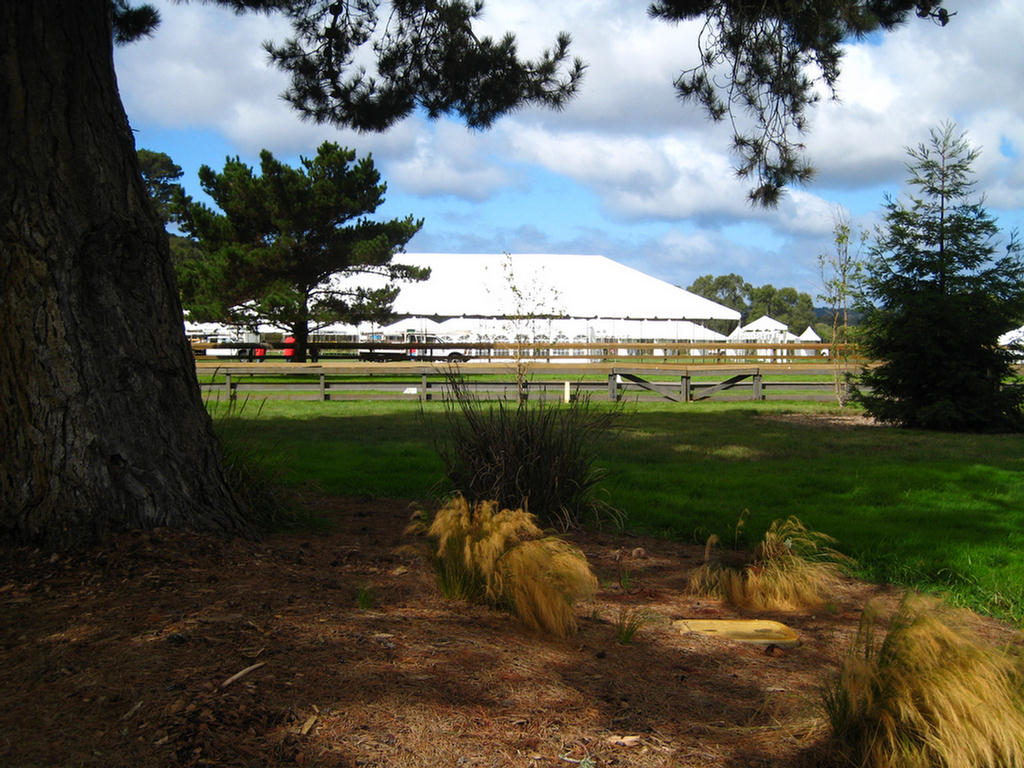 We could not have asked for better weather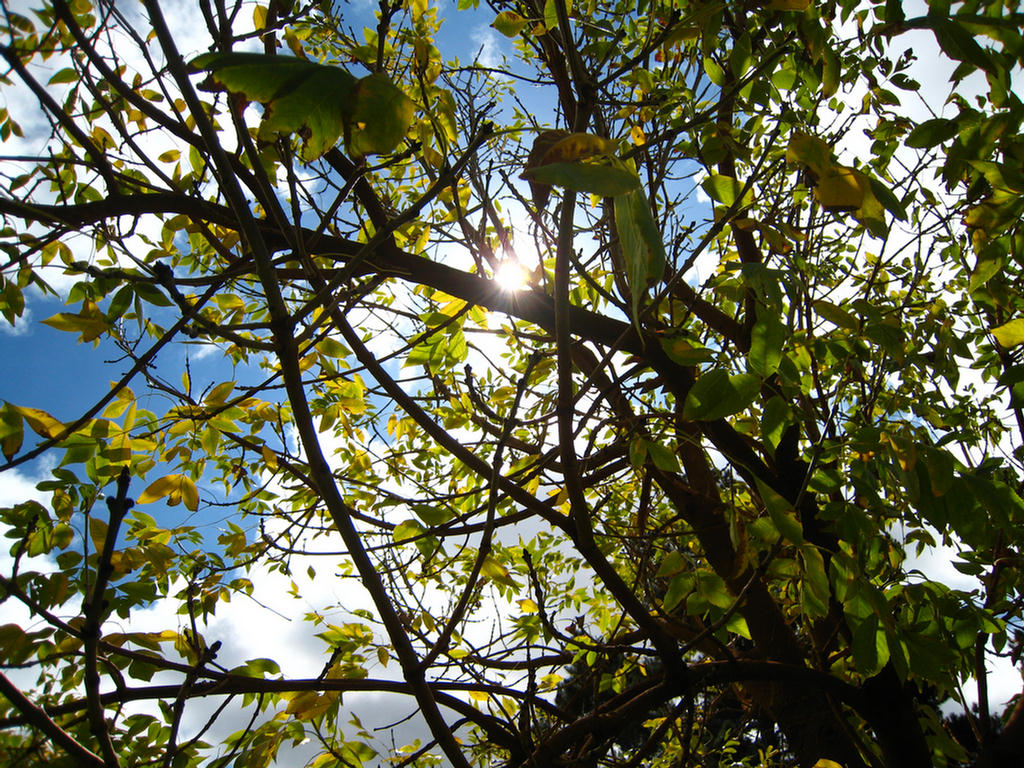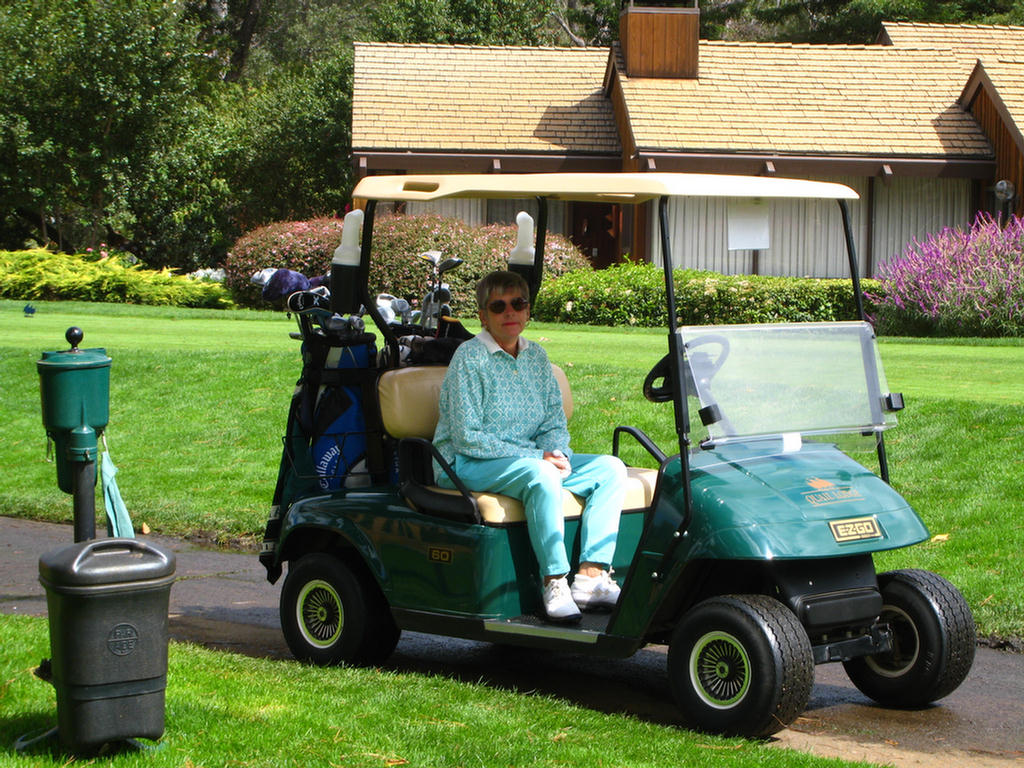 The birds just stare in amazement when Paul attempts to hit the ball!

Gardens everywhere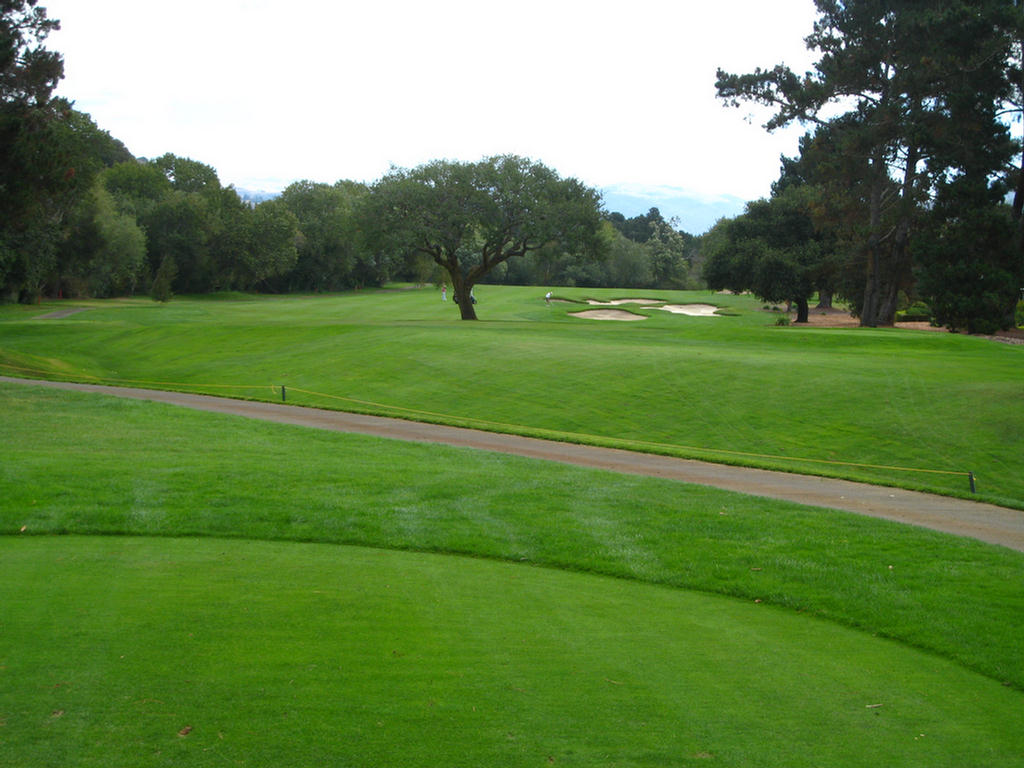 The emergency telephone

The 9th hole leads on past a bar and a mandatory brew

Through the tunnel to the 10th hole and the canyon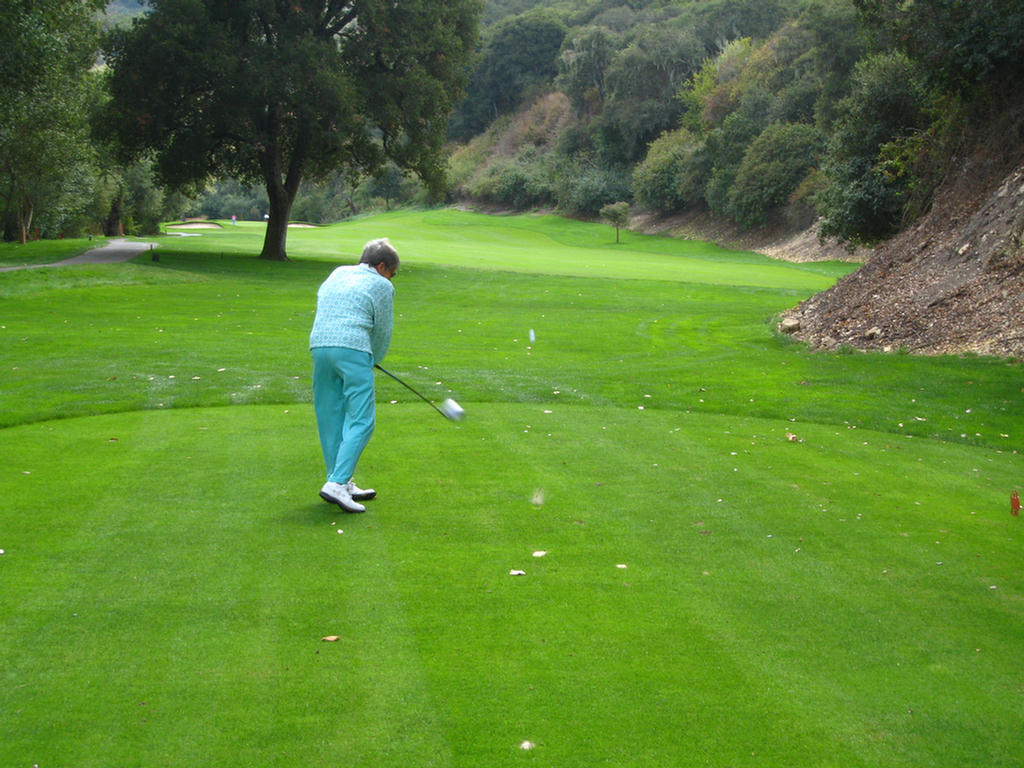 Need to have your fairway equally divided? Call "The Divider"

Long and narrow.. mountain on one side and creek on the other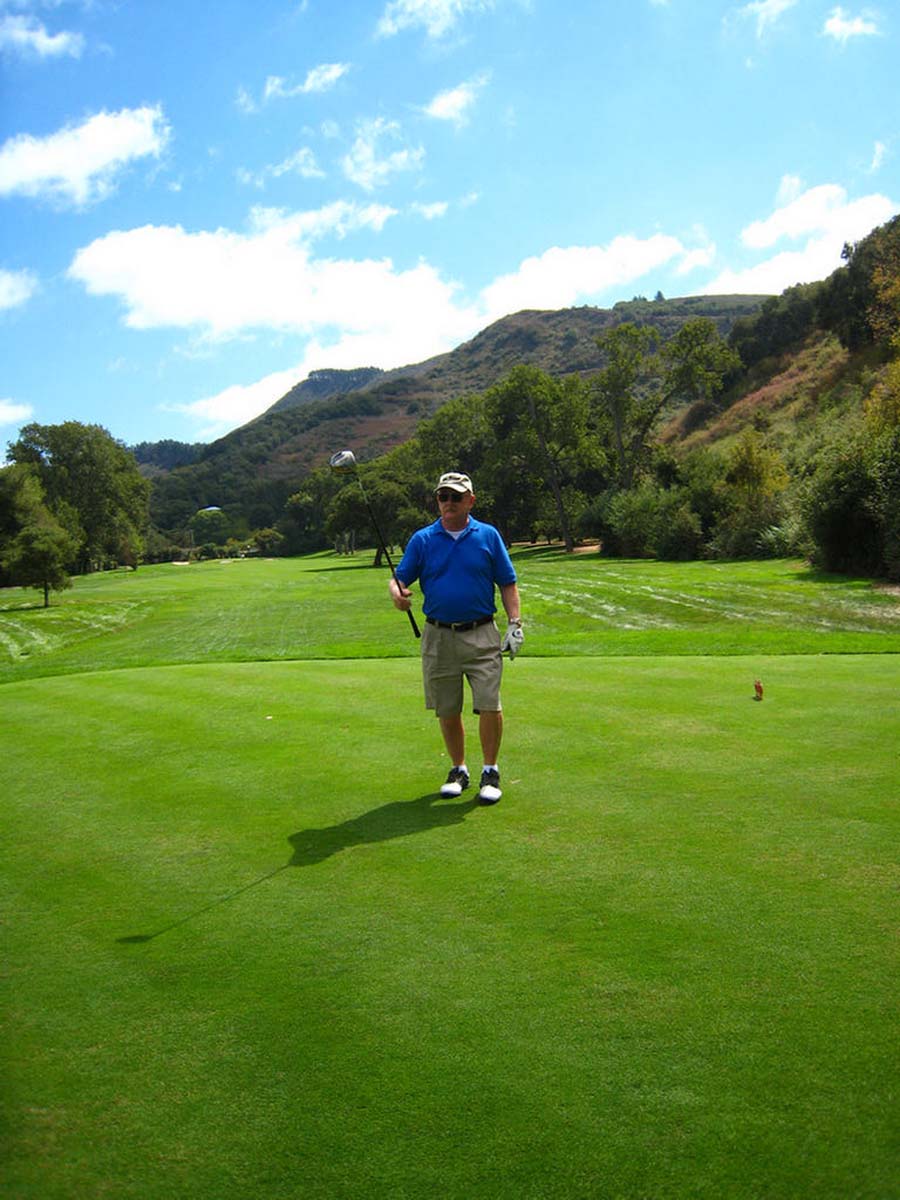 Stopped for a photo op!

Crossing the famous "Teasing Bridge"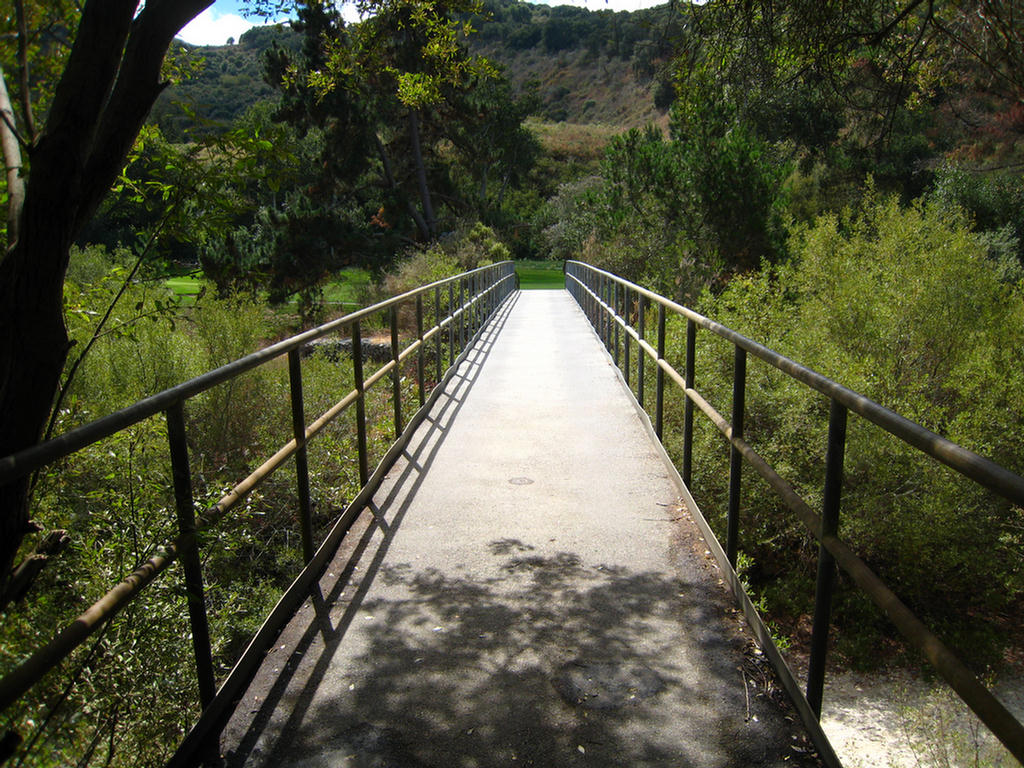 One cart at a time!

Time to wash some balls!

Everything was so green and lush... especially Paul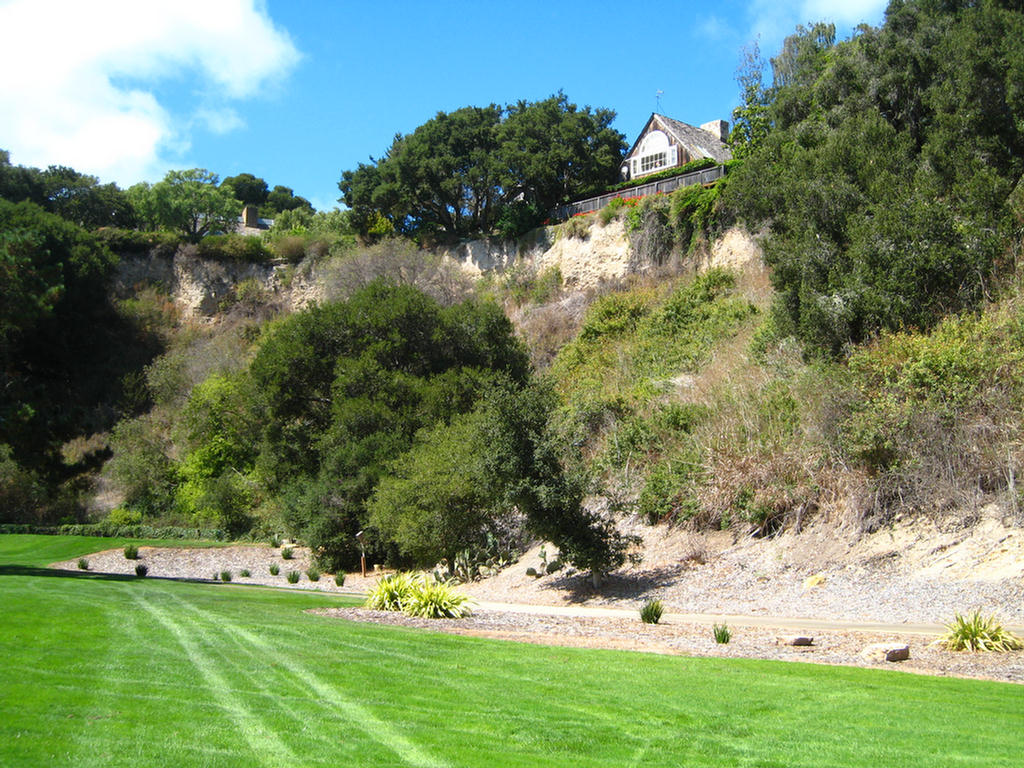 Don;t sleepwalk in this house!
We Completed the Course And Are on Our Way To Saratoga

The "Silver Bullet" awaits us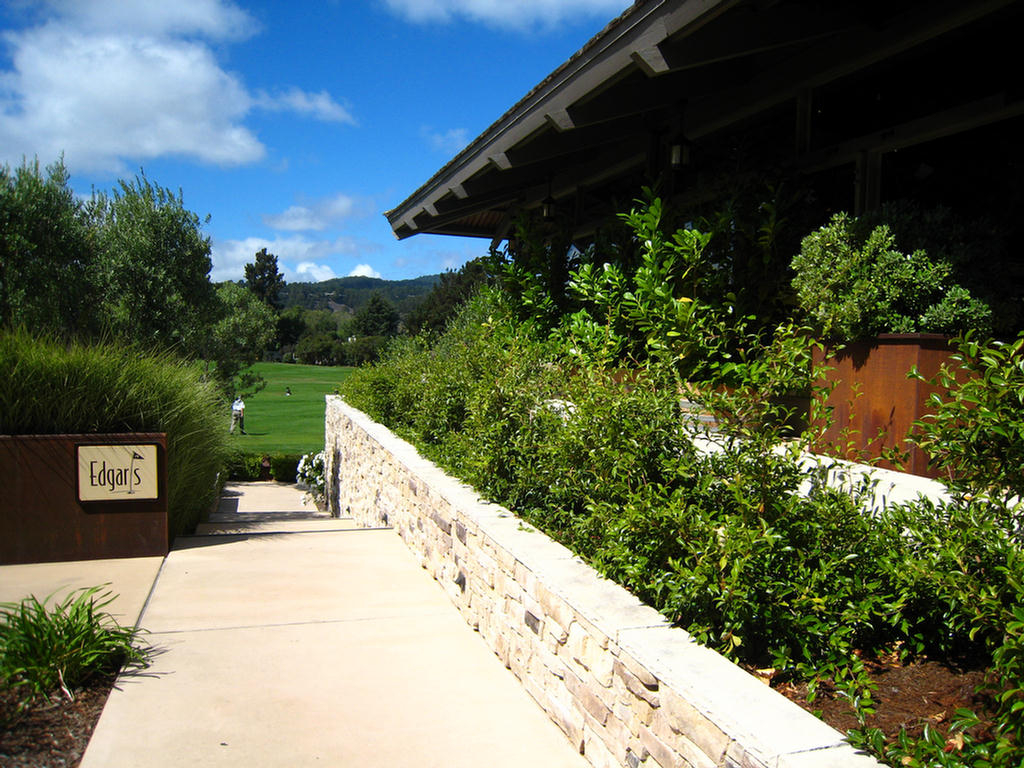 But first a little libation is needed
Did You Know? - Golf is a sport in which individual players or teams of players strike a ball into a hole using several types of clubs. Golf is one of the few ball games that does not use a fixed, standardized playing field or area; defined in the Rules of Golf as "playing a ball with a club from the teeing ground into the hole by a stroke or successive strokes in accordance with the Rules."

The first game of golf for which records survive was played at Bruntsfield Links, in Edinburgh, Scotland, in A.D. 1456, recorded in the archives of the Edinburgh Burgess Golfing Society, now The Royal Burgess Golfing Society.
Golf is a very old game of which the exact origins are unclear. The origin of golf is open to debate as to being Chinese , Dutch or Scottish . However, the most accepted golf history theory is that this sport originated from Scotland in the 1100s.
That's the official line...Paul knows that it is actually a type of torture conducted o weak individuals who submit to the punishment, often with new words not normally found in the Webster's Dictionary!