Time For Hours Of Laughs And Giggles On October 22nd 2013

Terri's Chicken Cordon Bleu remains warm
Did You Know? - The origins of original cordon bleu as a schnitzel filled with cheese are in Switzerland, probably around the 1940s, first mentioned in a cookbook from 1949. The earliest reference to "chicken cordon bleu" in The New York Times is dated to 1967, while similar veal recipes are found from at least 1955. The French term Cordon Bleu is translated as "Blue Ribbon". The dish should not be confused with the cooking school of the same name.

The makings of chocolate martinis

Wine and martinis consumed by all

Bunnaford brought Halloween noise makers
Did You Know? - Noisemakers were fun and inexpensive toys. They came in all varieties and many different styles featuring the usual Halloween themes and symbols: witches, black cats, ghosts, pumpkins, owls, devils, and more.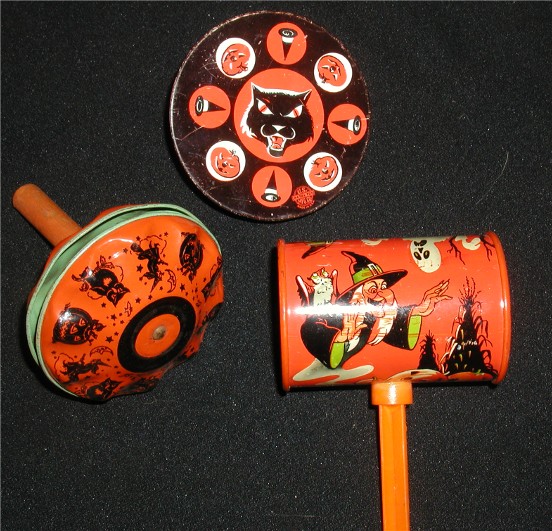 Bunnaford brought ear plugs... Smarty-pants

Bunnaford and James try the chocolate martini

Yeah yeah the gangs all here
Did You Know? - The Gang's All Here is a 1943 American Twentieth Century Fox Technicolor musical film starring Alice Faye, James Ellison, and Carmen Miranda in a story about a soldier and a nightclub singer.

Diane, Terri, and Ernie

The $1,000,000 smile

Thank you James ... Otherwise we would not be here!

Meanwhile in the kitchen the pace is becoming frantic ... Salad is being created
Did You Know? - The word "salad" comes from the French salade of the same meaning, from the Latin salata (salty), from sal (salt). In English, the word first appears as "salad" or "sallet" in the 14th century.
Salt is associated with salad because vegetables were seasoned with brine or salty oil-and-vinegar dressings during Roman times.
The terminology "salad days", meaning a "time of youthful inexperience" (on notion of "green"), is first recorded by Shakespeare in 1606, while the use of salad bar first appeared in American English in 1976.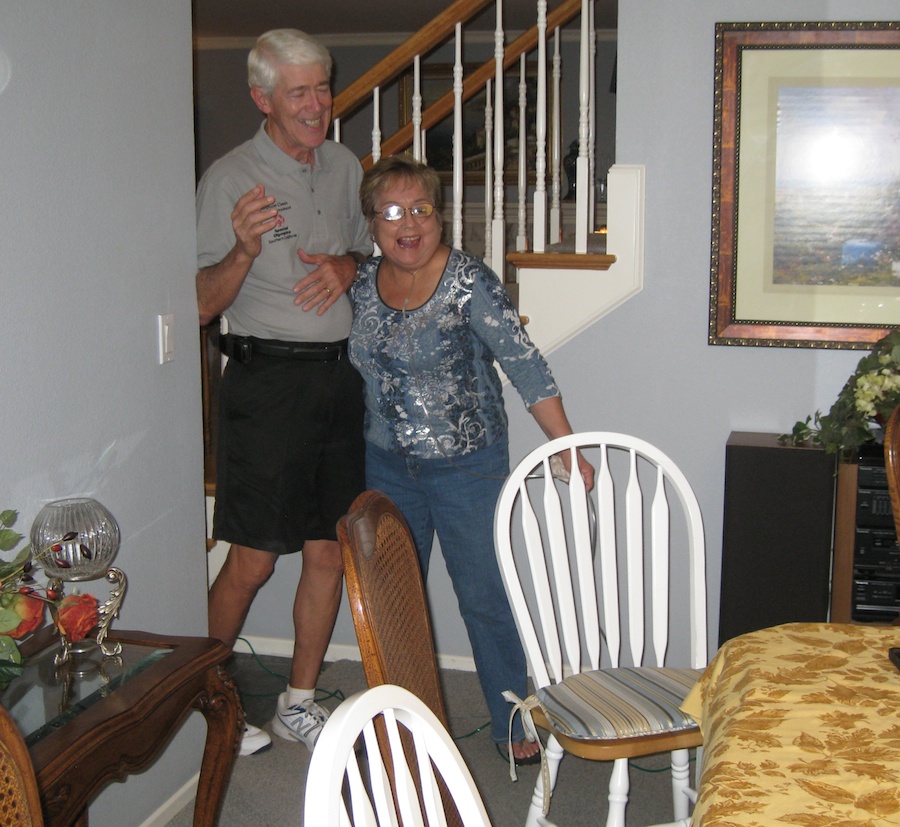 "Don't pay the ransom... I escaped!!" - Tom has arrived

"What... No martini with double olives awaiting??"

Does this mean eight olives???
Did You Know? - Much speculation has been made about where the olive was derived from. Some say it was a joke played on Adam and Eve by God. The story goes that God originally made these small black olives grow out of the ground as animal droppings. Indeed someone eventually fell for it and was stupid enough to eat this 'fruit of life'.
The first man to ever chew and swallow an 'olive' was Jergon Tomcruise Ballterbeater. Jergon realized that he had placed the equivalence of deer feces in his mouth and immediately began vomiting uncontrollably for 6 days, after which he died of a freak toaster-bathtub accident while suffering from a ruptured nipple. It is said that God saw this and began thinking that humans were made too stupid but was too lazy to change humans and later forgot about it while playing Need For Speed Underground 2 on his Xbox360. So God simply changed the olive into a vegetable without changing its appearance.

Salad is served....

Diane decided NOT to play frisbee with the plates this time

Tom be happy now... Found the olive jar

"He did it!"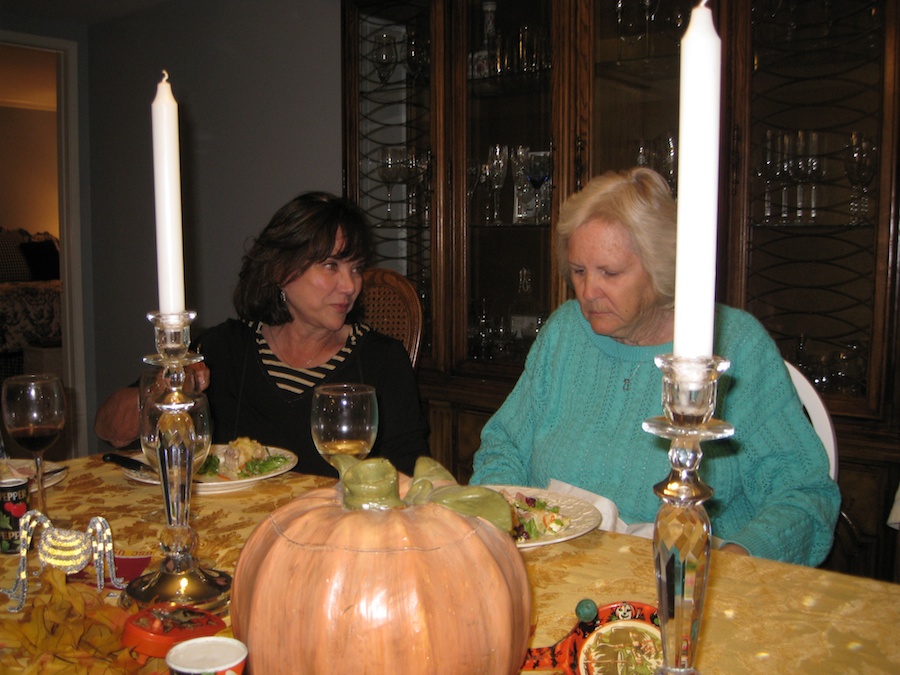 "Psssst Linda.. Good job!"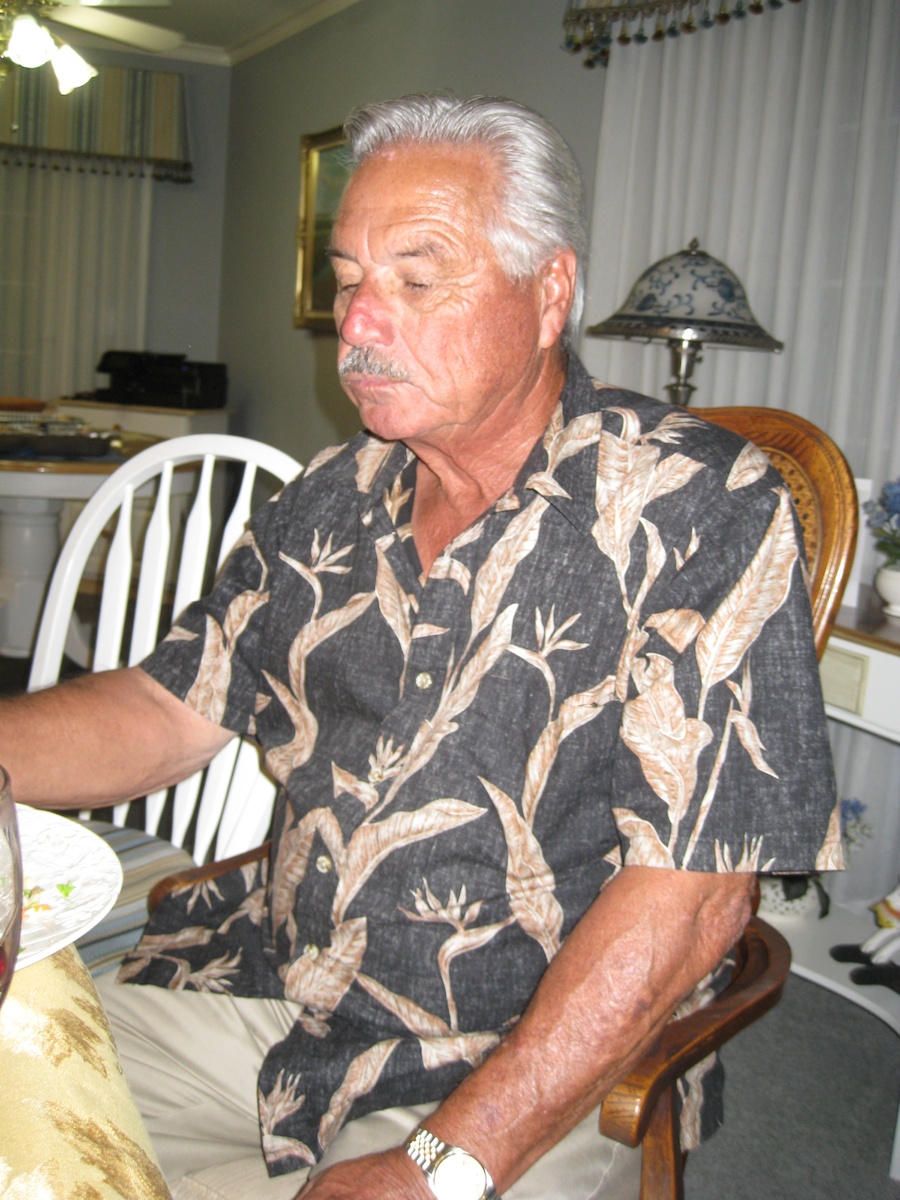 The Magician... Making Chicken Cordon Bleu disappear

James kept singing this over and over

"I finished the whole bottle???"

"Mom... Your friends are a little weird!"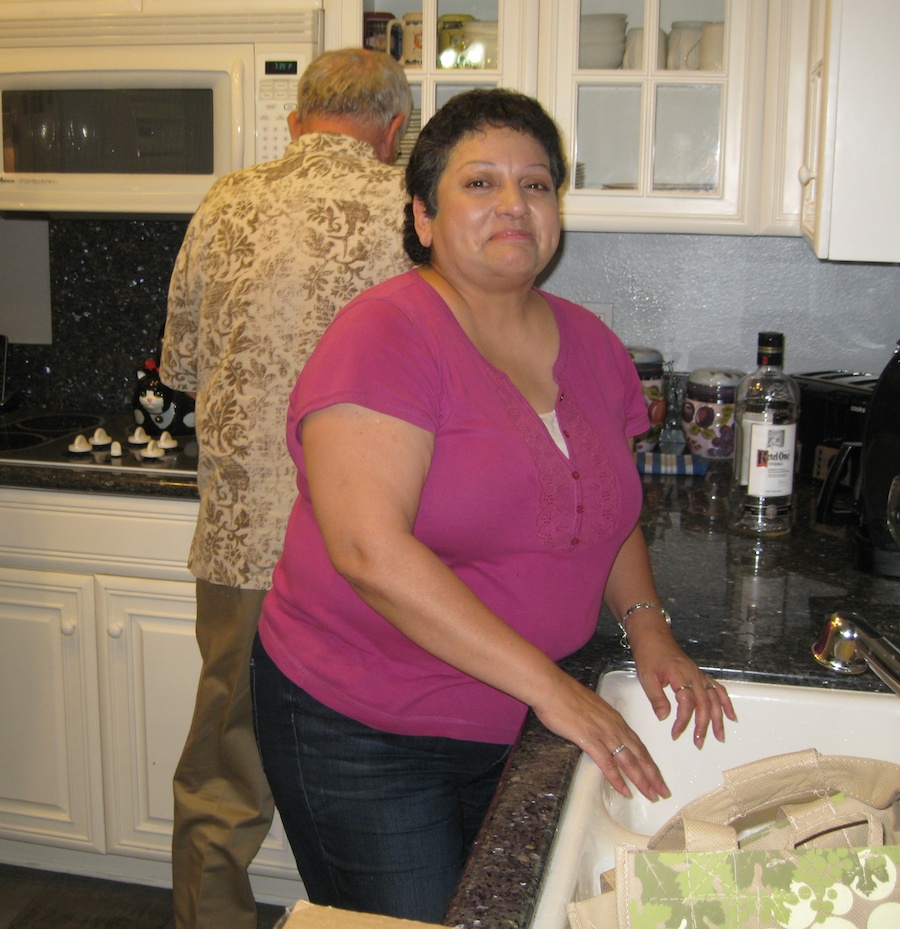 "... and they make great chocolate martinis"

The teasing lamp is lit

John is our official dessertologist

James has a death grip on his wine glass

"Mirror mirror the wall... Who dat guy underneath you??"

Tom looks in the mirror....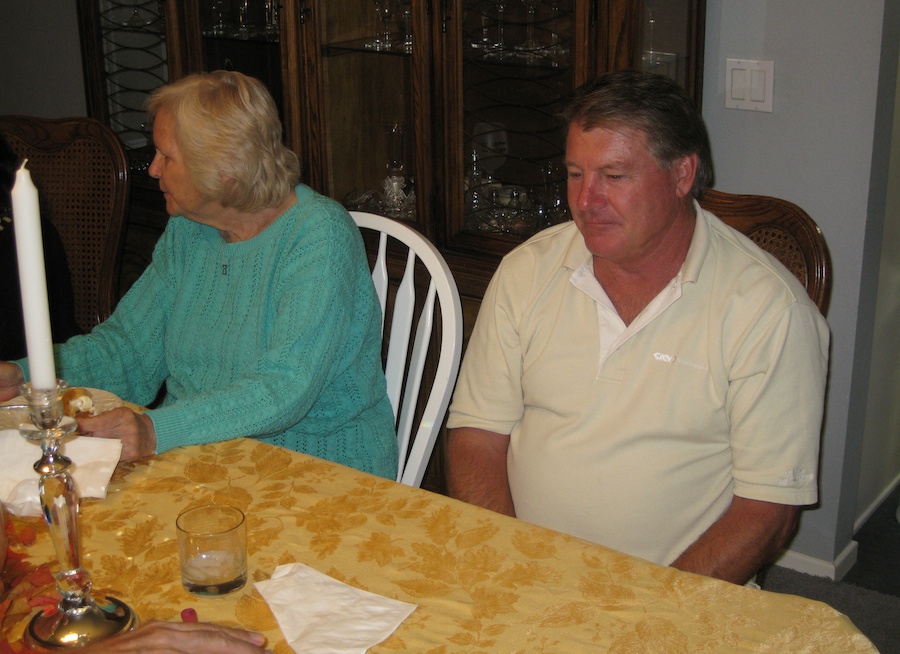 Serious?? OMG... What is happening??

Terri and James tossing them back!

Terri has the right idea!!

We had to take this away from John....

We laughed until our tummies hurt....


John tells a story....

Bunny's turn...

No... This is not the pumpkin pie

John takes the Boy Scout Oath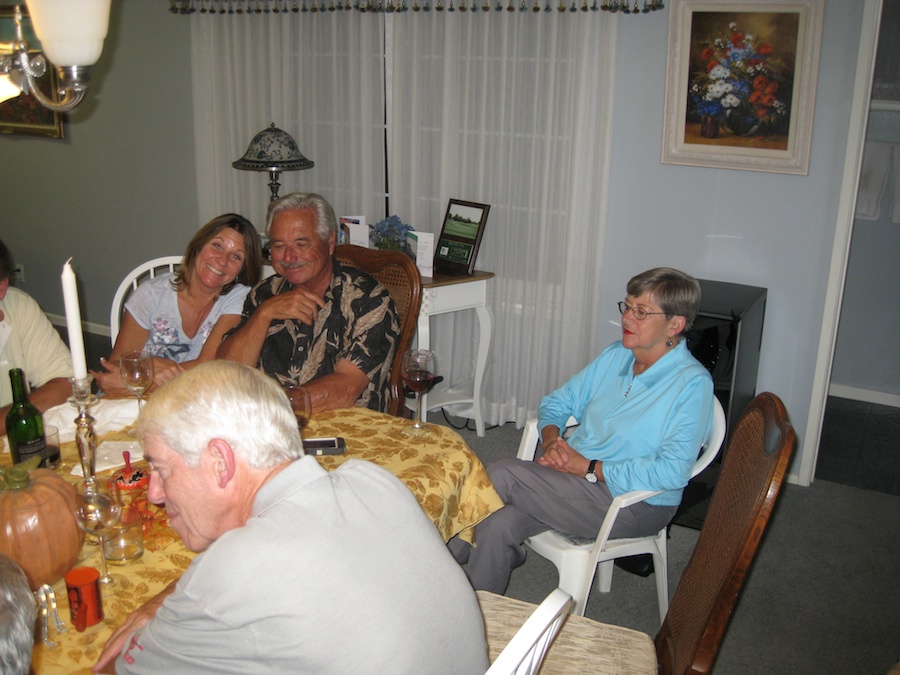 Sue provides the adult supervision of the group

Terri and Diane found the remaining booze.... Life is good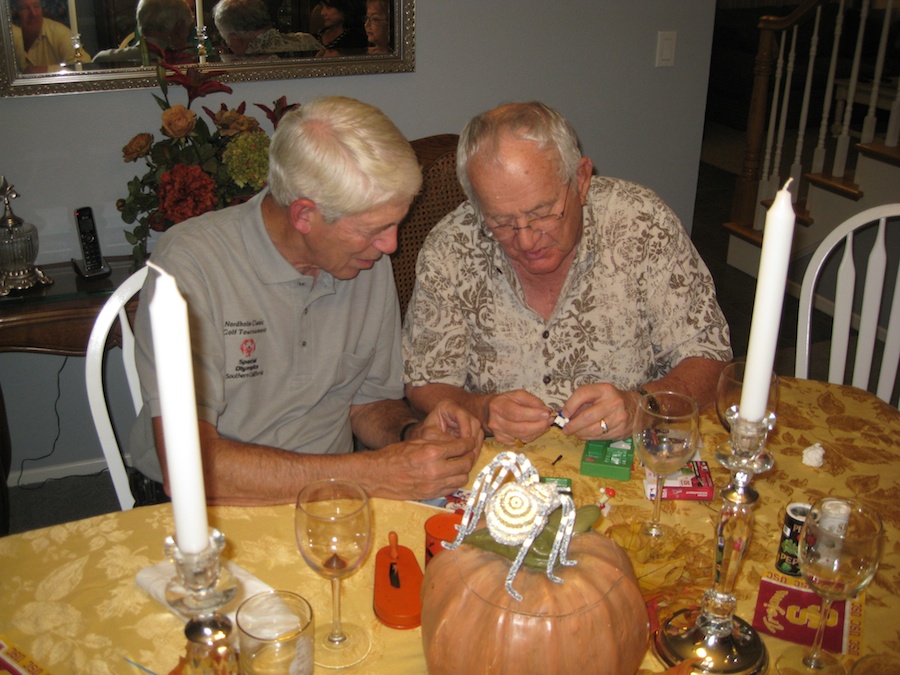 Oh oh... Tom and John solving a problem??? We all could be in trouble!

"Hey Ernie... James has some of your silverware!"

"Heck with the silverware.... I am taking this chair!"