Great Friends Having Great Times
We have been playing golf with James for a long time now and enjoy his company and quick wit! He and Linda also join us for dancing and G-rated 3D movies whenever we can. Join us at the bar-b-que at Old Ranch in September 2009
We went to the Seal Beach Pier for an evening concert with their dog Frankie! James and Linda also enjoy the Long Beach summer concerts.
James and Paul get into interesting conversations requiring research and a fair amount of discussion. It's fascinating what pops into ones mind while playing golf.
Have a minute? Listen to Old Dog and Children and Watermelon Wine.
Alas, James decided to go back to work (Paul scared him off the links??) so here he is knee deep in mud!
2012/05/02 - James is tough on the golf course... so says the little birdies!
2010/05/24 - Golf Days are difficult to come by when you are working!
2010/09/29 - Linda Cathey's Birthday and we celebrated at Old Ranch
2012/01/22 - James Turns 78... Best game ever!
2012/11/16 - James Makes Another Hole in One!
James, Mom, and Jennifer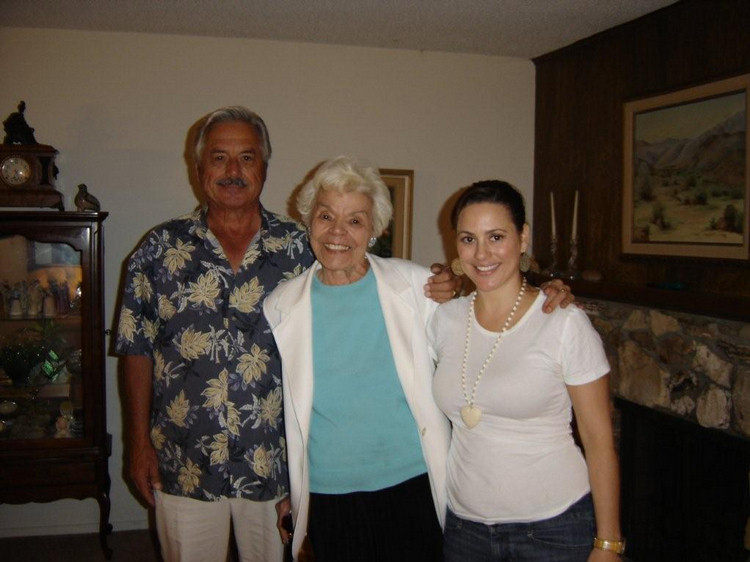 James with his Mom and daughter, Jennifer

James, Frankie, and Linda at the Seal Beach concert

Next to Linda, Lulu is the boss of the house
Linda Goes On A Trip A Few Years Back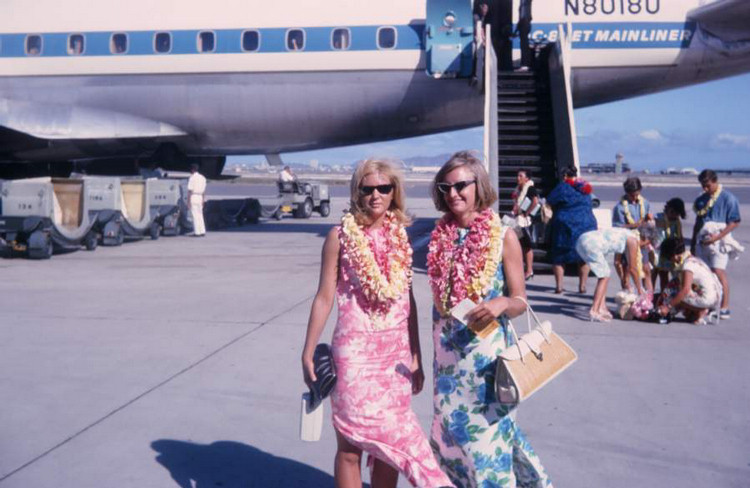 Meanwhile Back At The Ranch...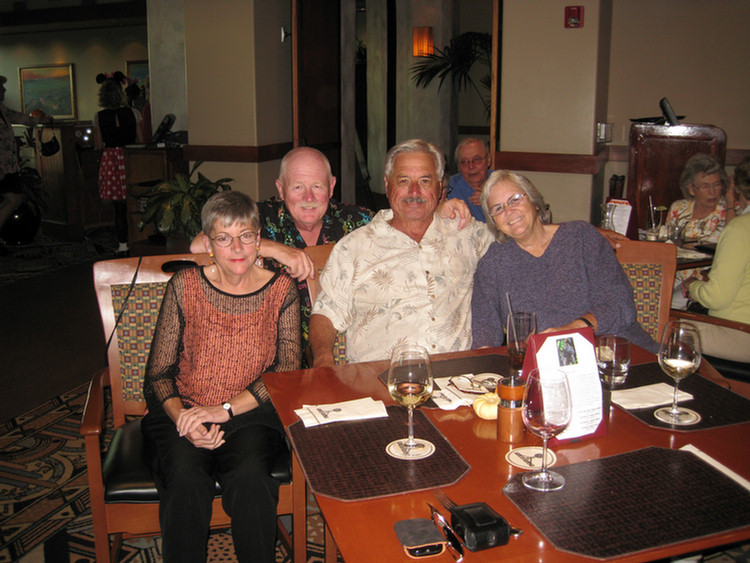 Recovering after hearing the story of Frankie and the teeth!
Did you know? - Boston Terriers have strong, friendly personalities. Bostons can range in temperaments from those that are eager to please their master to those that are more stubborn. Both can be easily trained given a patient and assertive owner.
While originally bred for fighting, they were later down bred for companionship. The modern Boston Terrier can be gentle, alert, expressive, and well-mannered. It must be noted however, that they do have an appedite for human teeth, dentures and/or partials. Leaving such items around the house (no matter how well hidden) can result in the teeth disappearing wihtin only a fw minutes of being left within reach!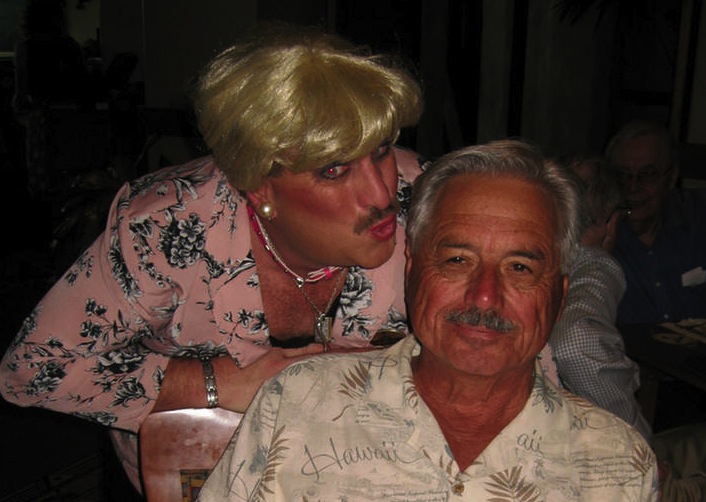 James has found a new little friend! (David)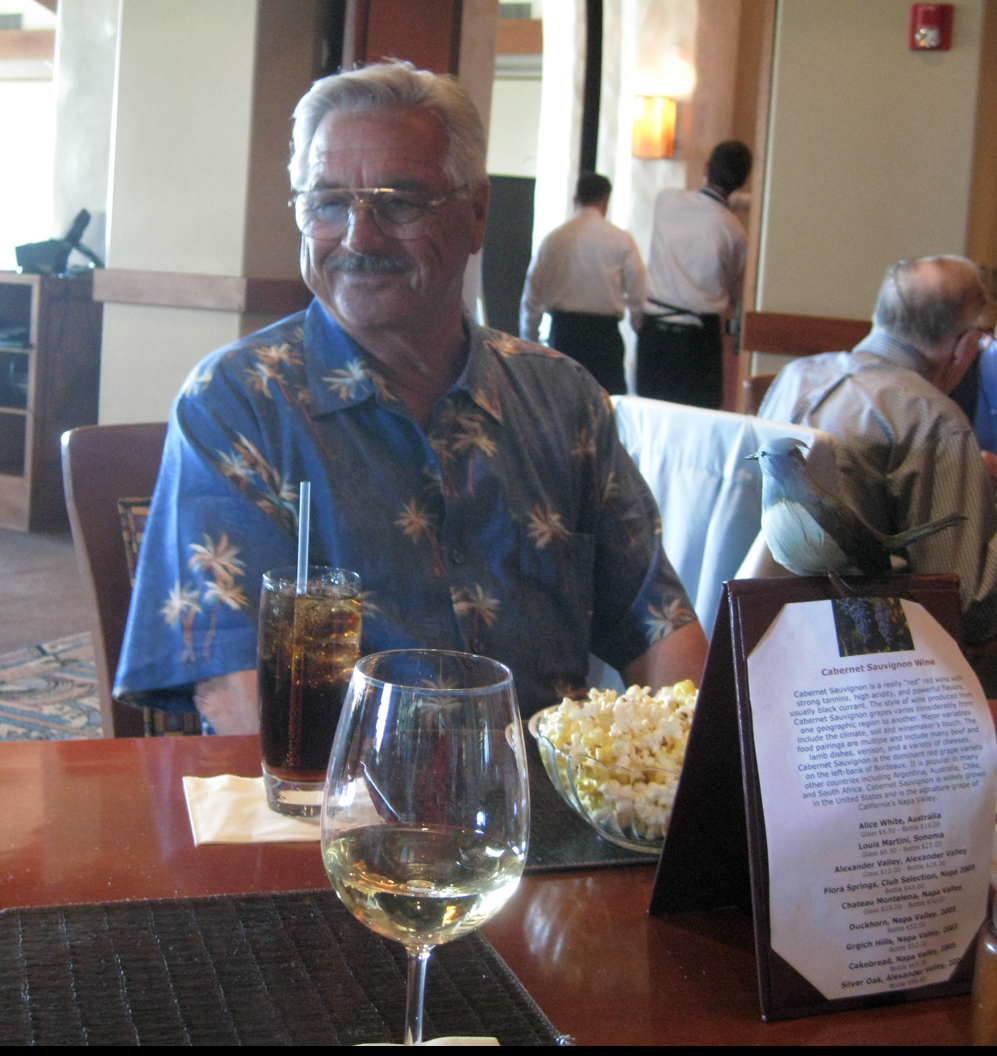 Paul provided James with a new friend!

Yes he did!
Why Don't We Ever See Baby Hawks?
Why Do Bees Land On My White Golf Balls?
Where Did Broccoli Come From?
What other names are used for Coots and where are their babies?
What do ducks eat and where are their nests?
What Happened To The John Birch Society?
Where Did The Dasical Go?
If The Best Mozzarella Is From Buffalos, How Come Italy Has The Best Mozzarella?
What Is Rye And What Is Branch Water?
Who is Way Out Willie?
Where did the word tad come from?
What Is A Refurbished Golf Ball
Why Do Some Rabbits Have White Butts?
What Is An Oodle?
A Rainy Golf Day 10/3/2011

We hit the 19th hole running....

On the 2011 Wine Train

Happpy day! James shoots a 78!
Sunday Afternoon At The Club