Charlie Graduates Kindergarden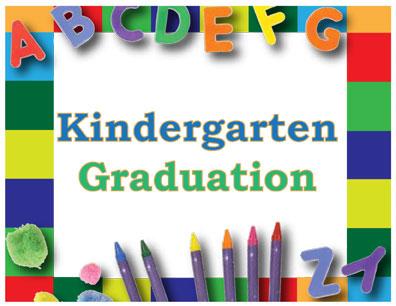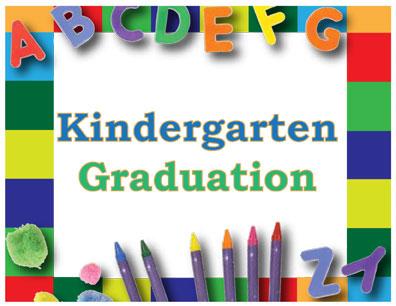 Did You Know? - A kindergarten (German About this sound Kindergarten (help·info), literally children's garden) is a preschool educational approach traditionally based around playing, singing, practical activities, and social interaction as part of the transition from home to school.
The first such institutions were created in the late eighteenth century in Bavaria and Strasbourg to serve children both of whose parents worked out of the home.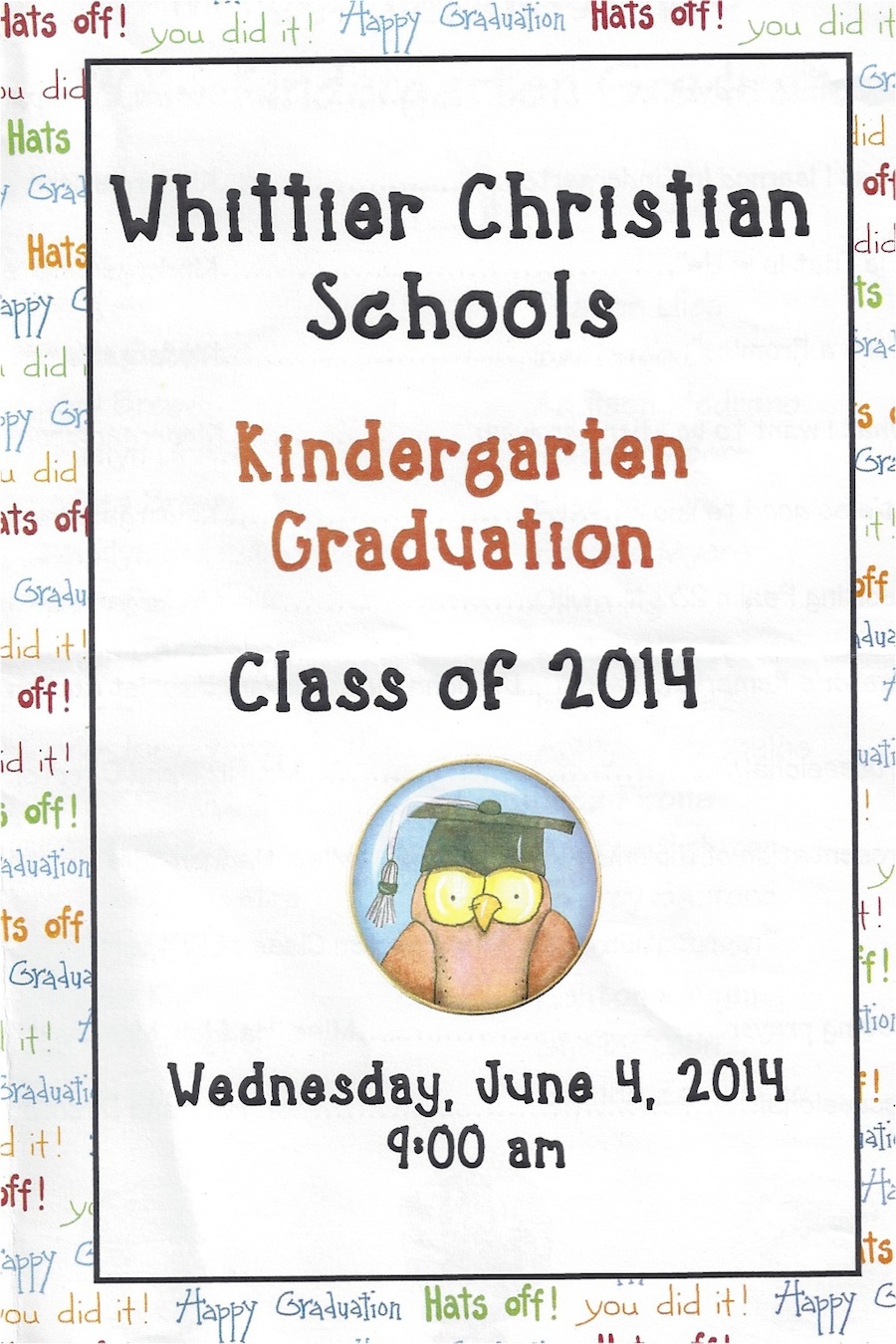 First Things First! A Drink!

"Thank you Mom... I was getting thirsty before I have to sing"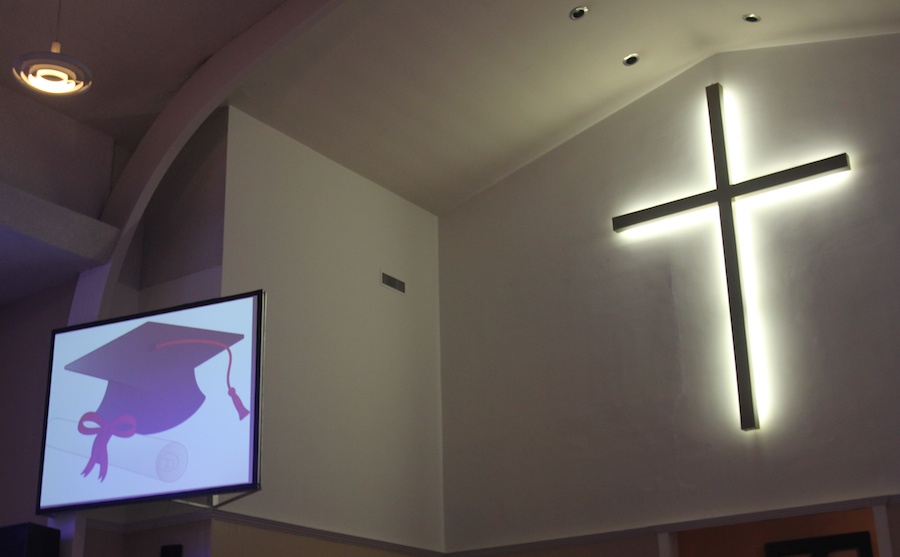 Growing up in a Christian environment gives kids an excellent start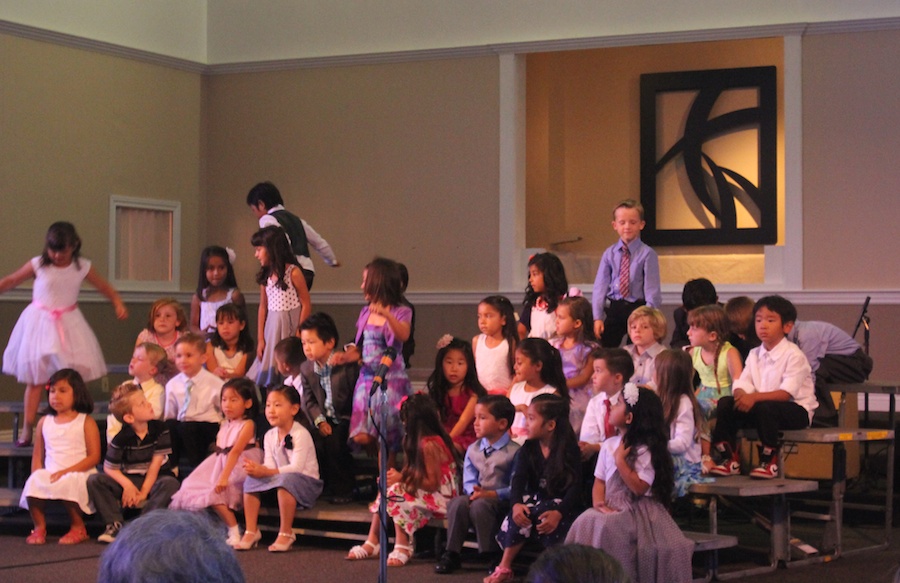 Charlie is looking over the audience and he found us!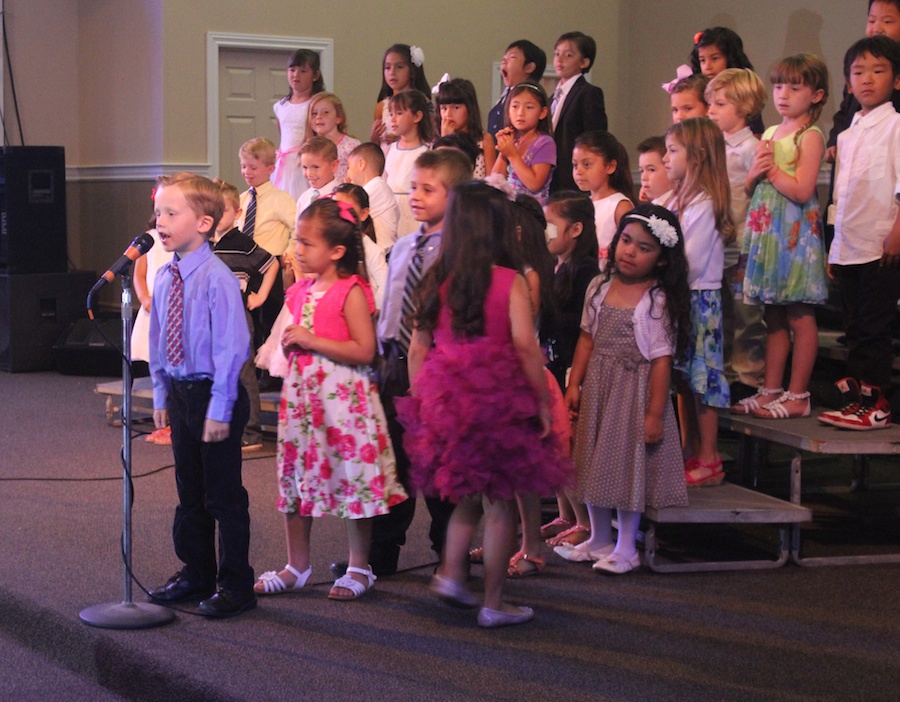 The kids tell the audience what they want to be when they grow up...
"I want to be a professional baseball player so I can hit the ball a long way!"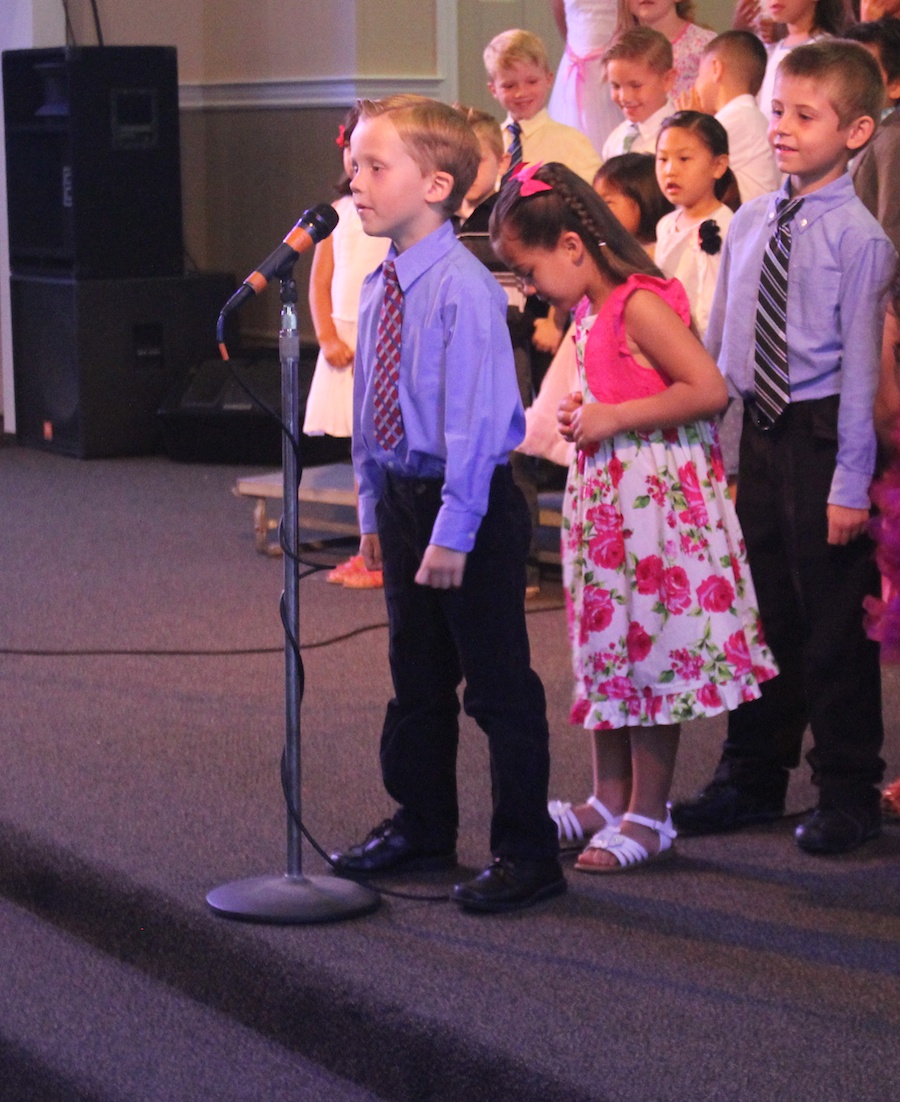 Looking good in a tie... Already a professional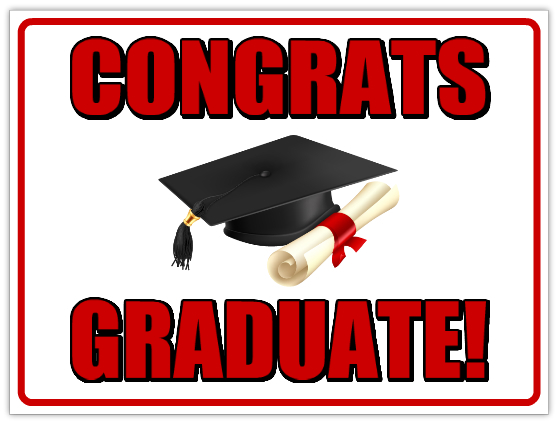 "I think I like public speaking!"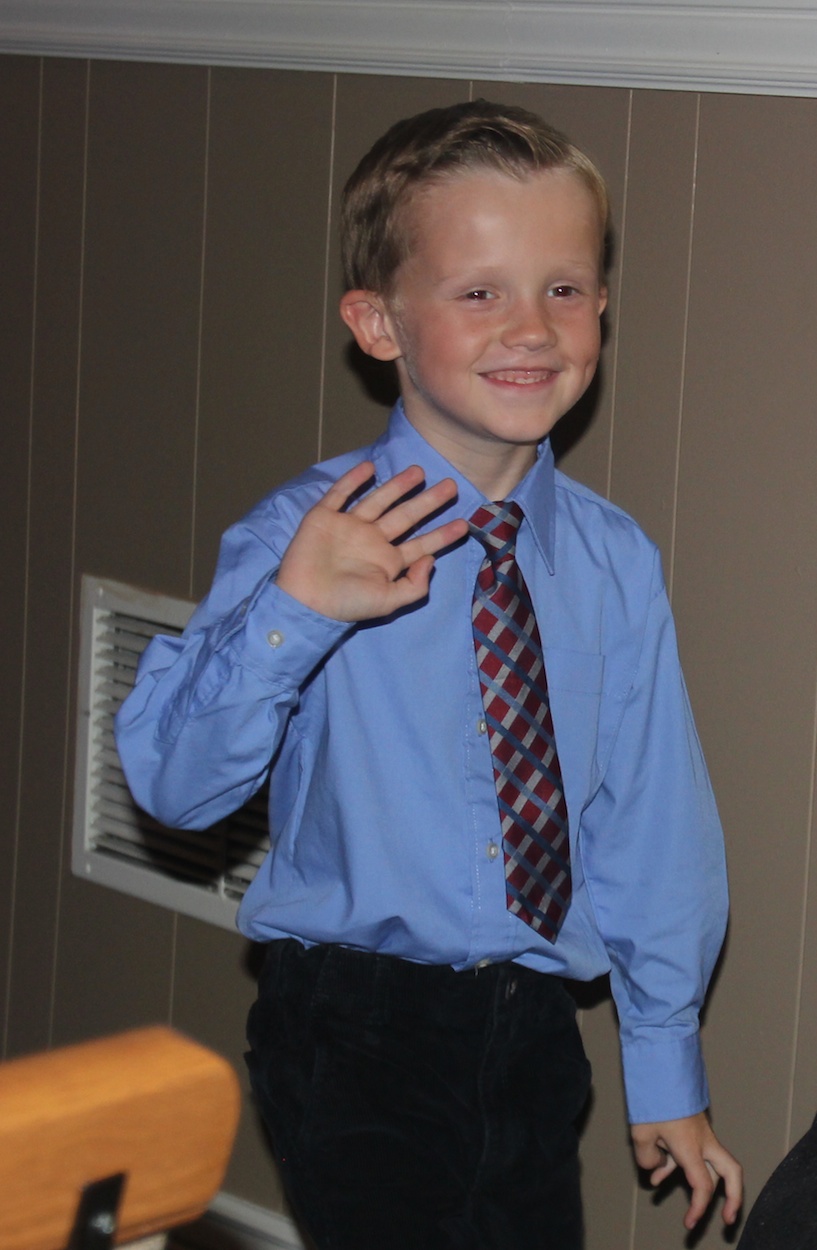 "Just wait! I am returning with my graduation cap!"
Did You Know? - The square academic cap, graduate cap, cap, or mortarboard (because of its similarity in appearance to the hawk used by bricklayers to hold mortar ) or Oxford cap, is an item of academic head dress consisting of a horizontal square board fixed upon a skull-cap, with a tassel attached to the centre.
In the UK and the US, it is commonly referred to informally in conjunction with an academic gown worn as a cap and gown. It is also often termed a square, trencher, or corner-cap in Australia.

"Hey... Do I get a cap also??"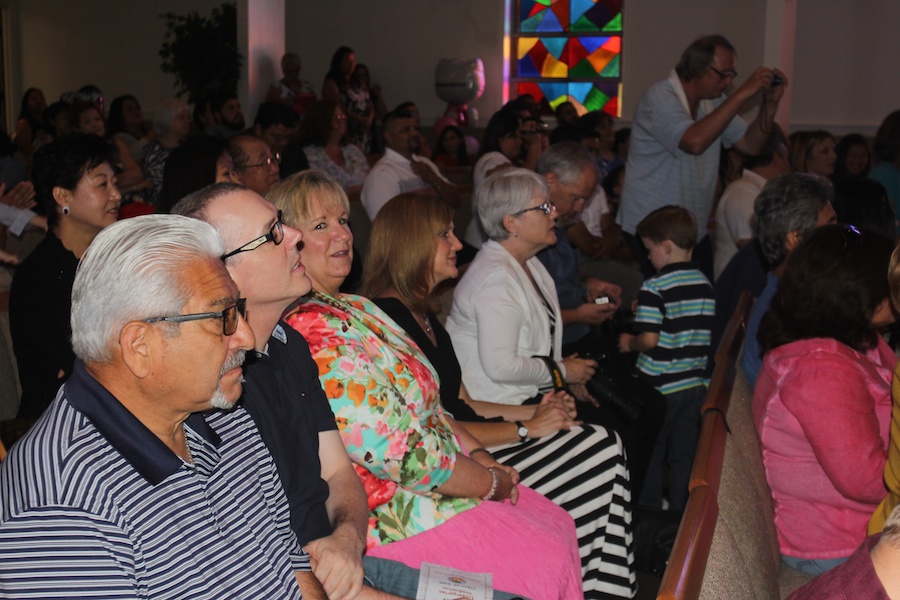 Proud family enjoying the event

Charlie gets ready to get the certificate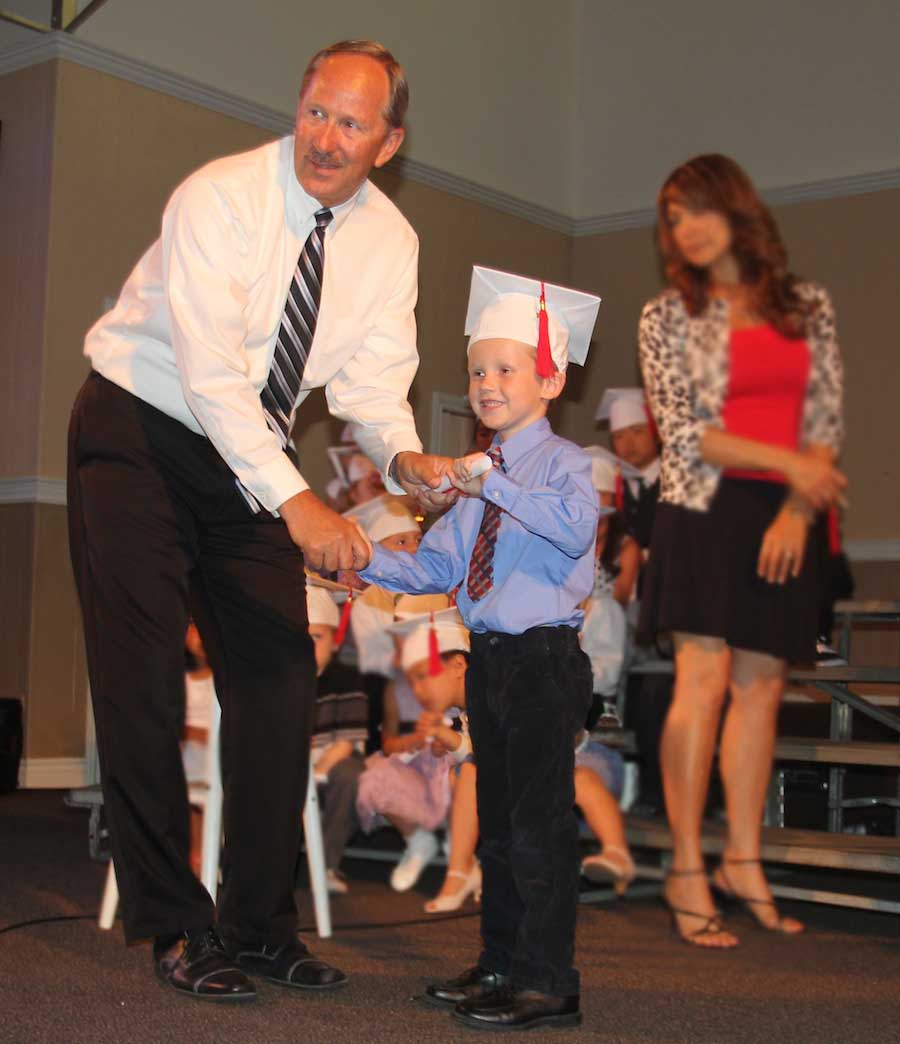 "I did it!!!"

"I be graduated!"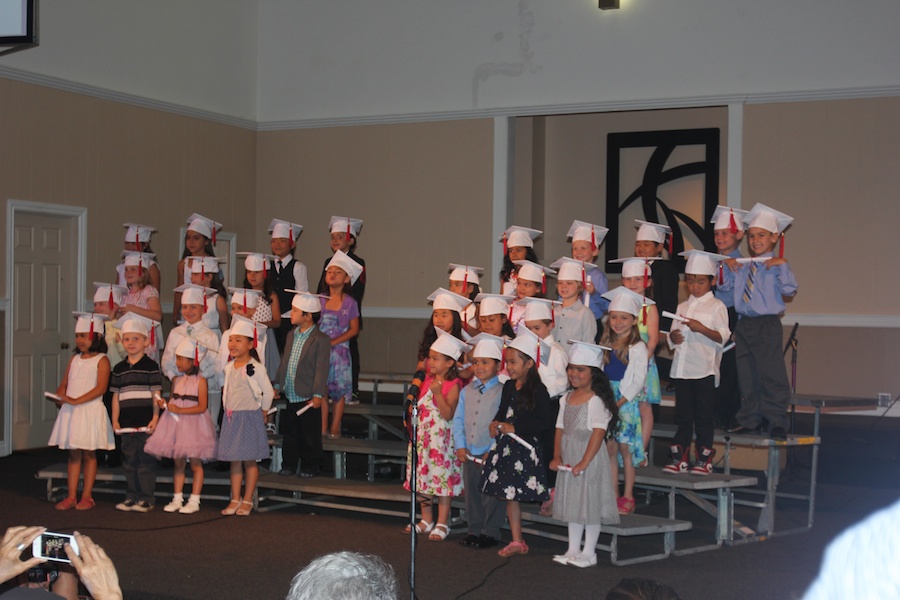 Class of June 2014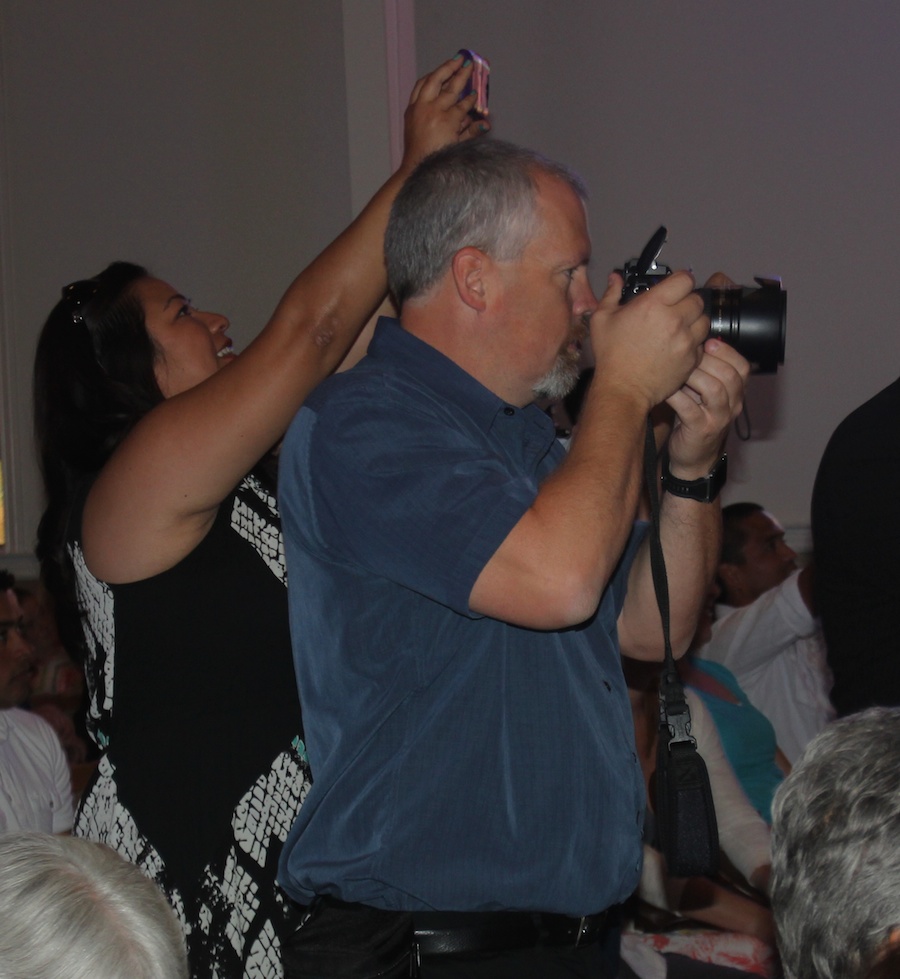 Snap... Click... Snap... Click

"OK... I am ready for a refreshment!"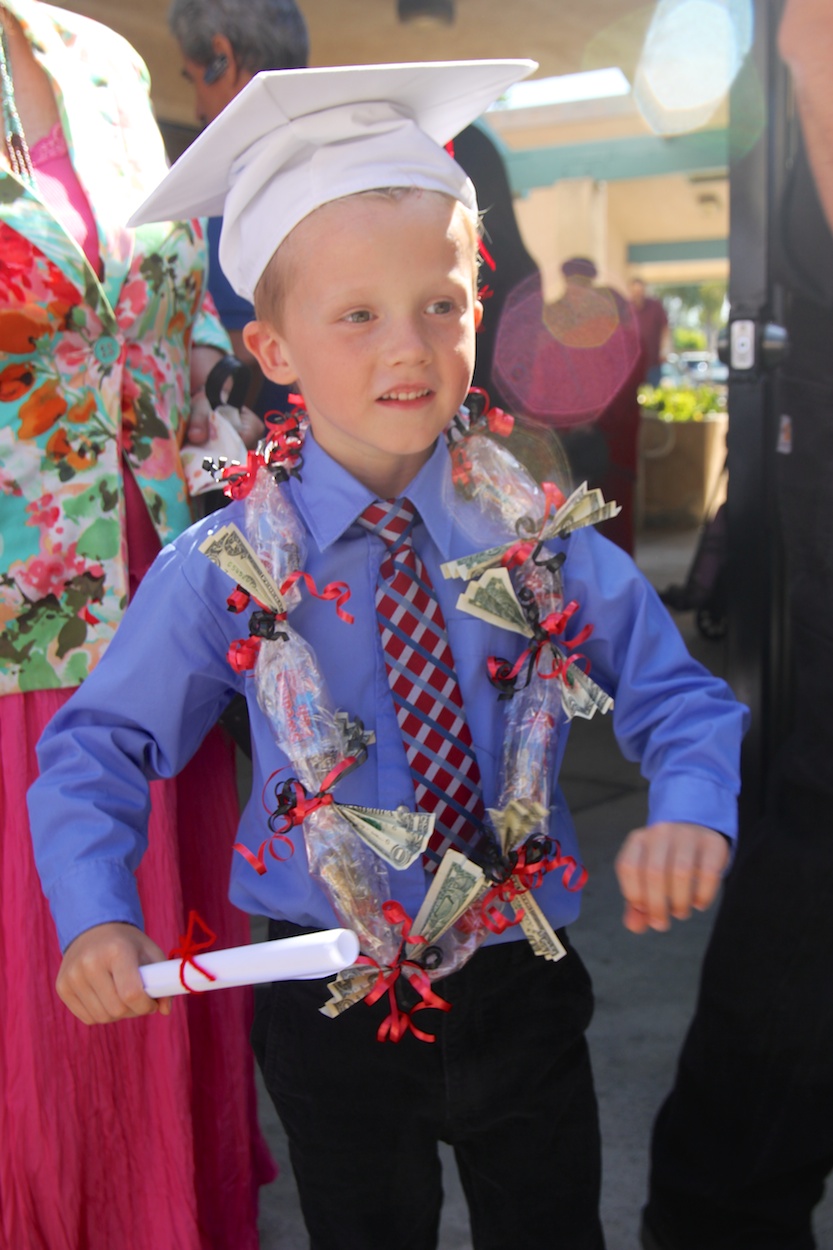 "I have been graduated five minutes and I am already making money!"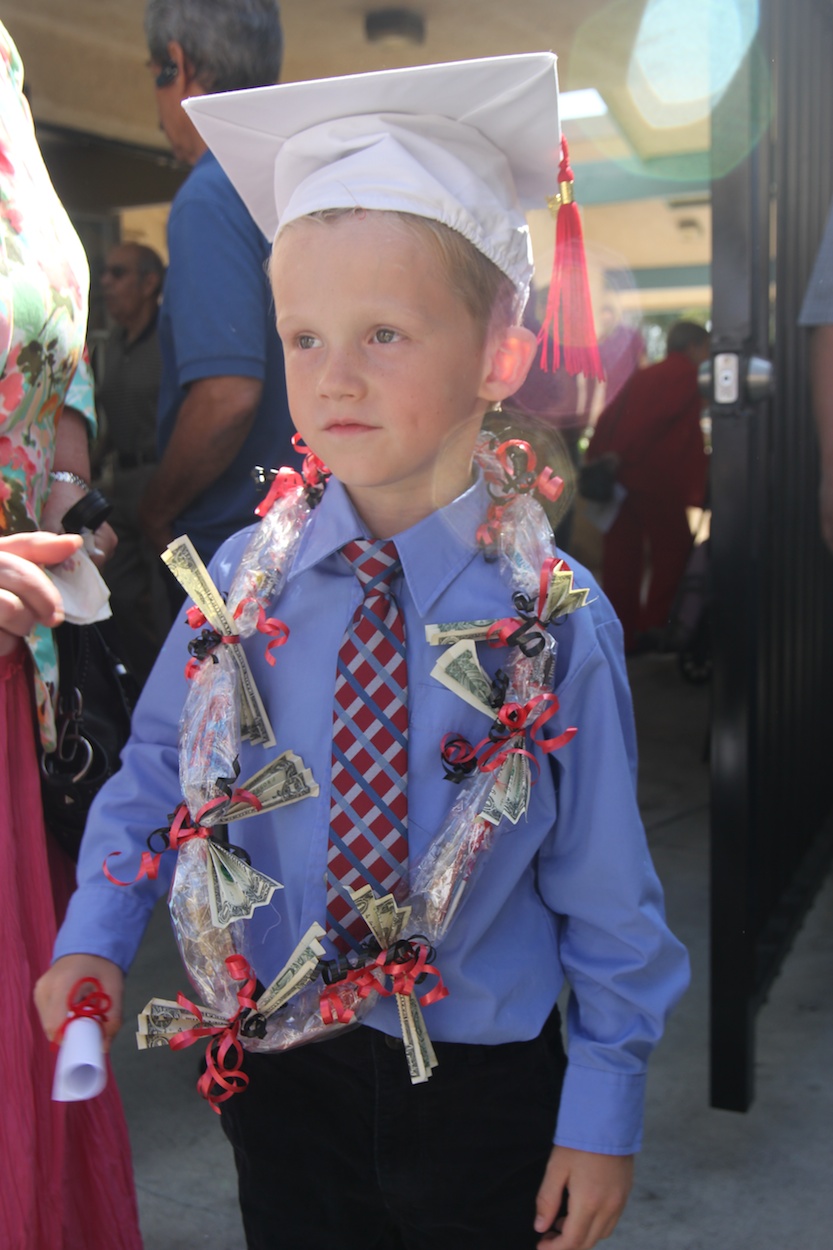 "First Grade... Here I come!"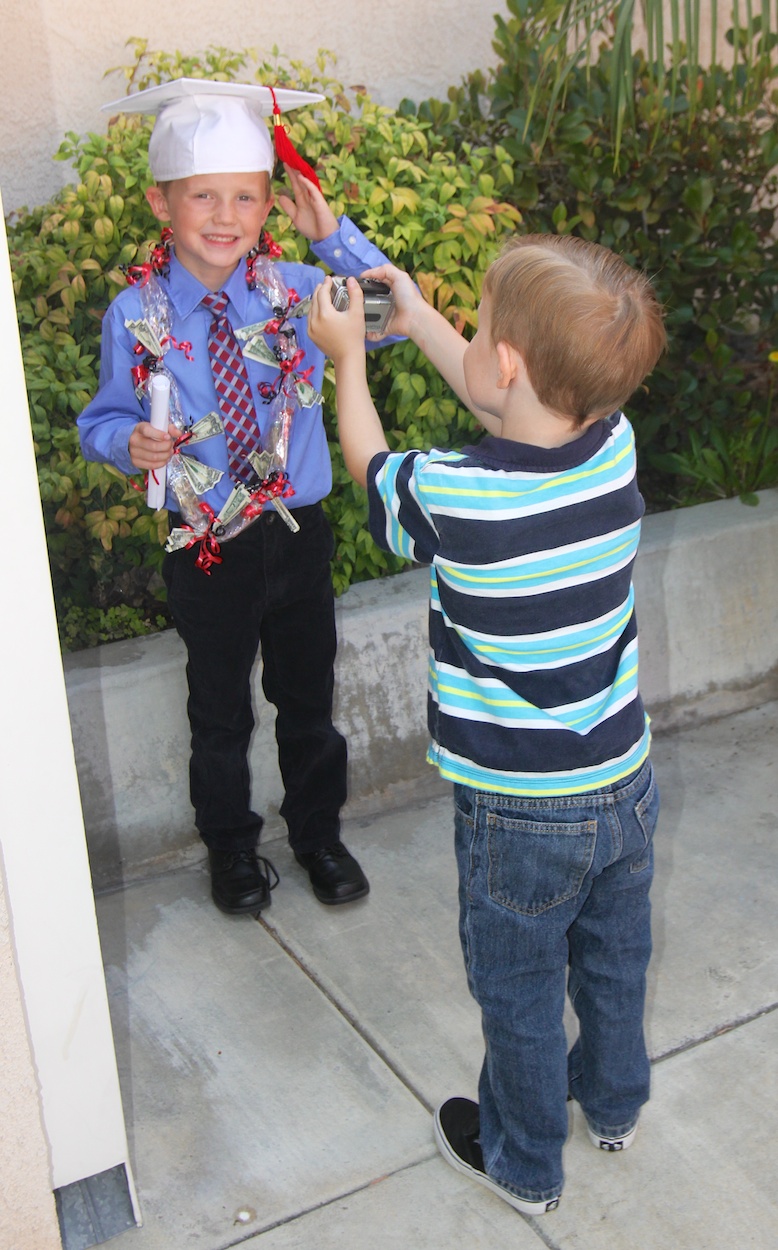 Alex had to get a few pictures with his camera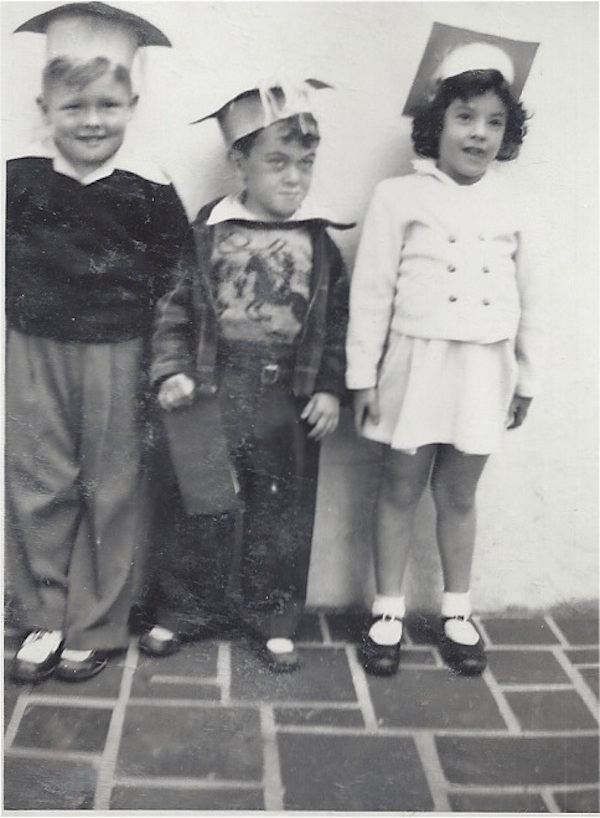 Grandpa Liles (on the left) in 1949
(We did not have color cameras... This was an old Kodak Brownie)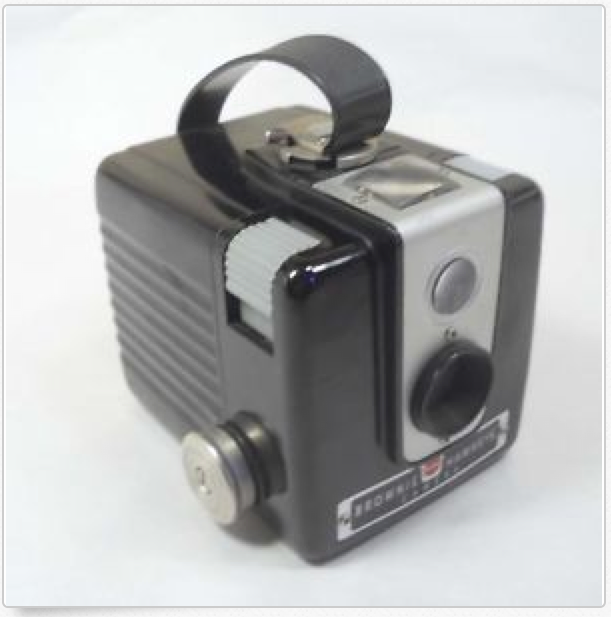 What... No telephoto lense???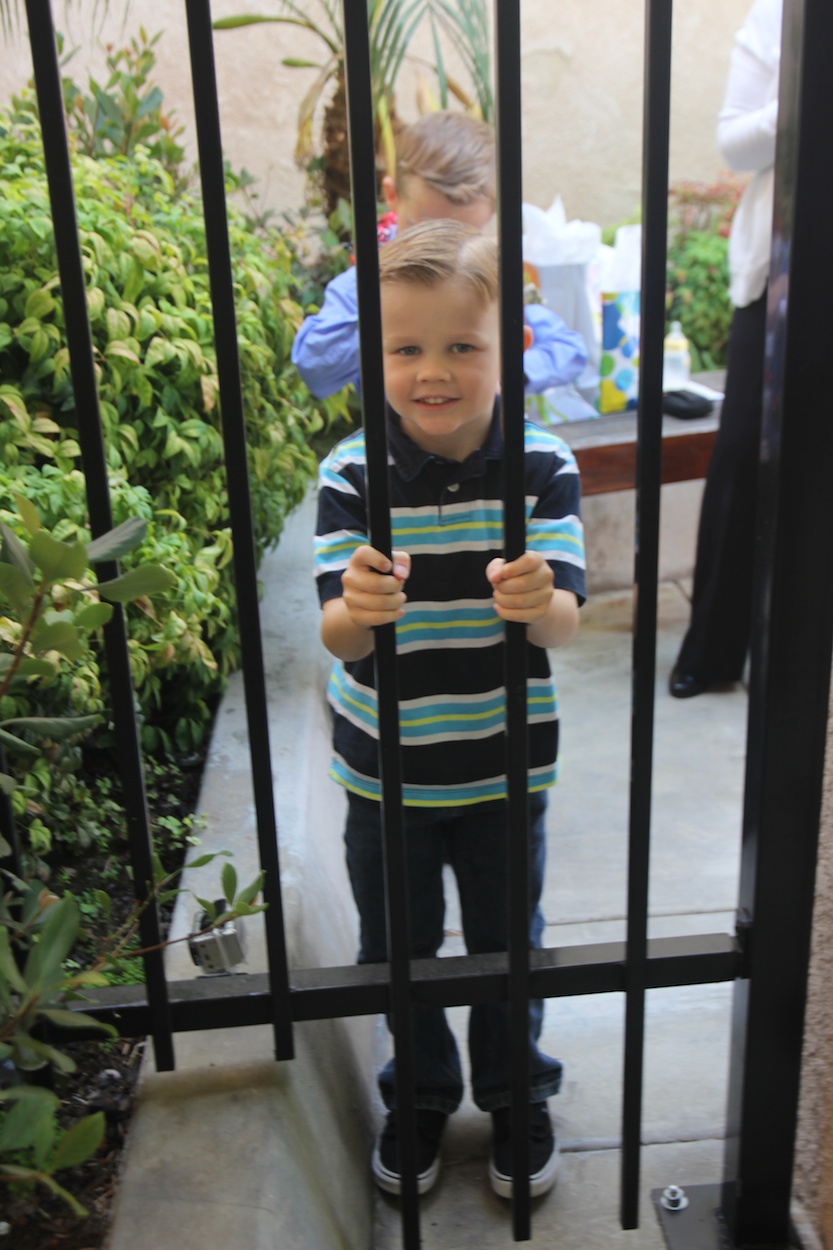 "Let me out"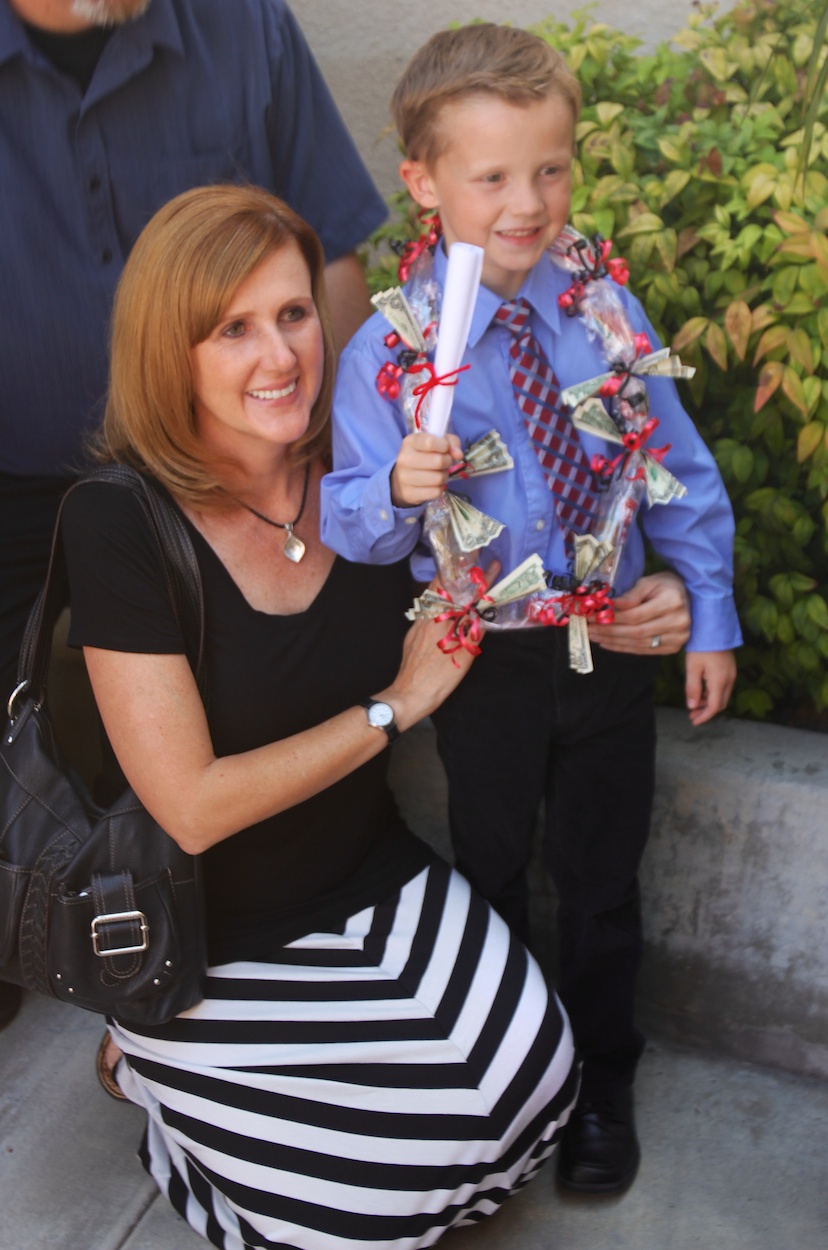 Amy and Charllie enjoying the moment

A beautiful family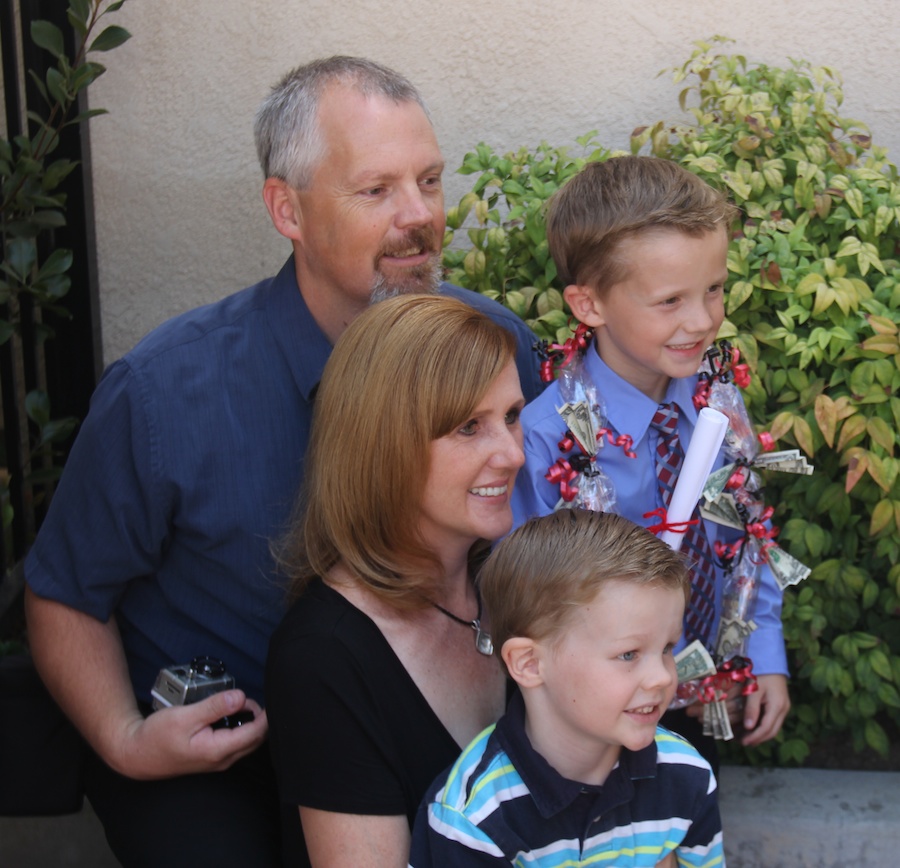 Amy and the guys

All smiles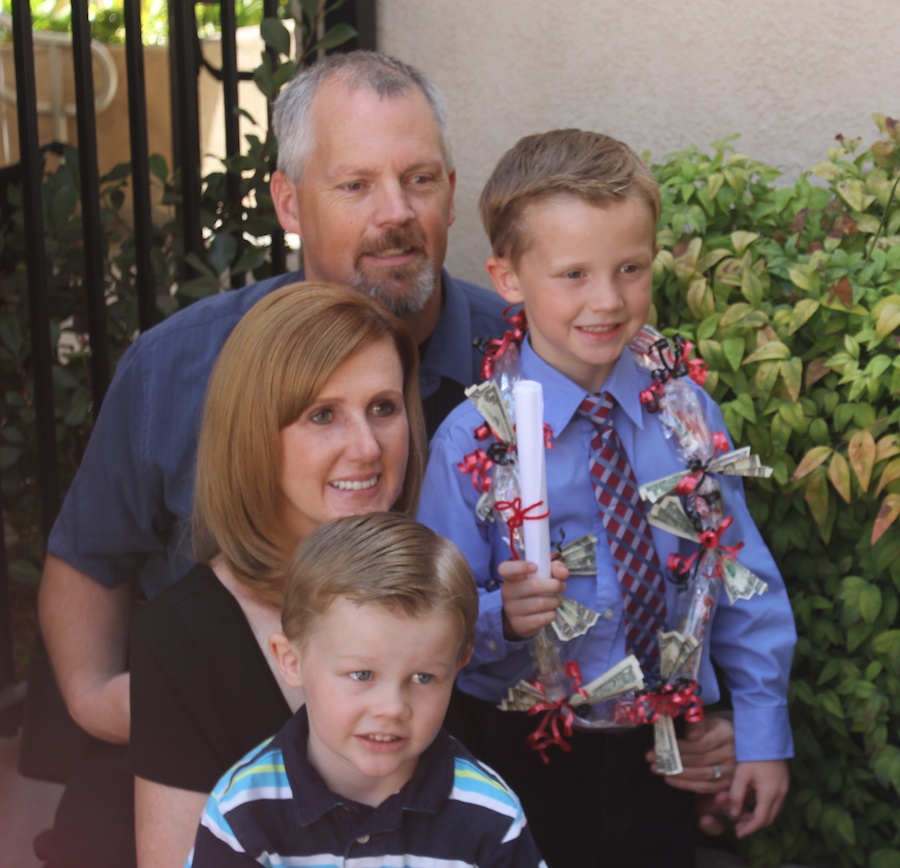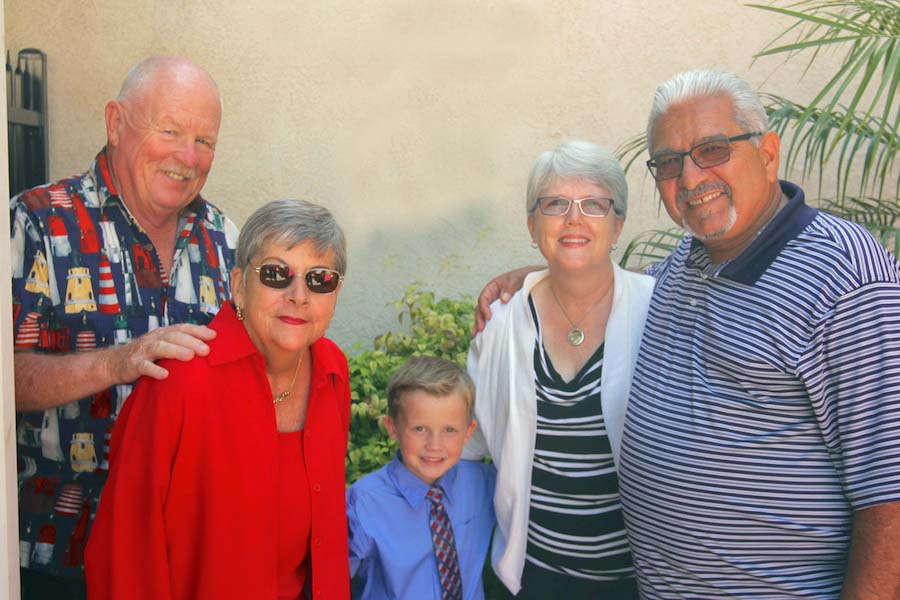 Proud Grandparents

Alex is enjoying himself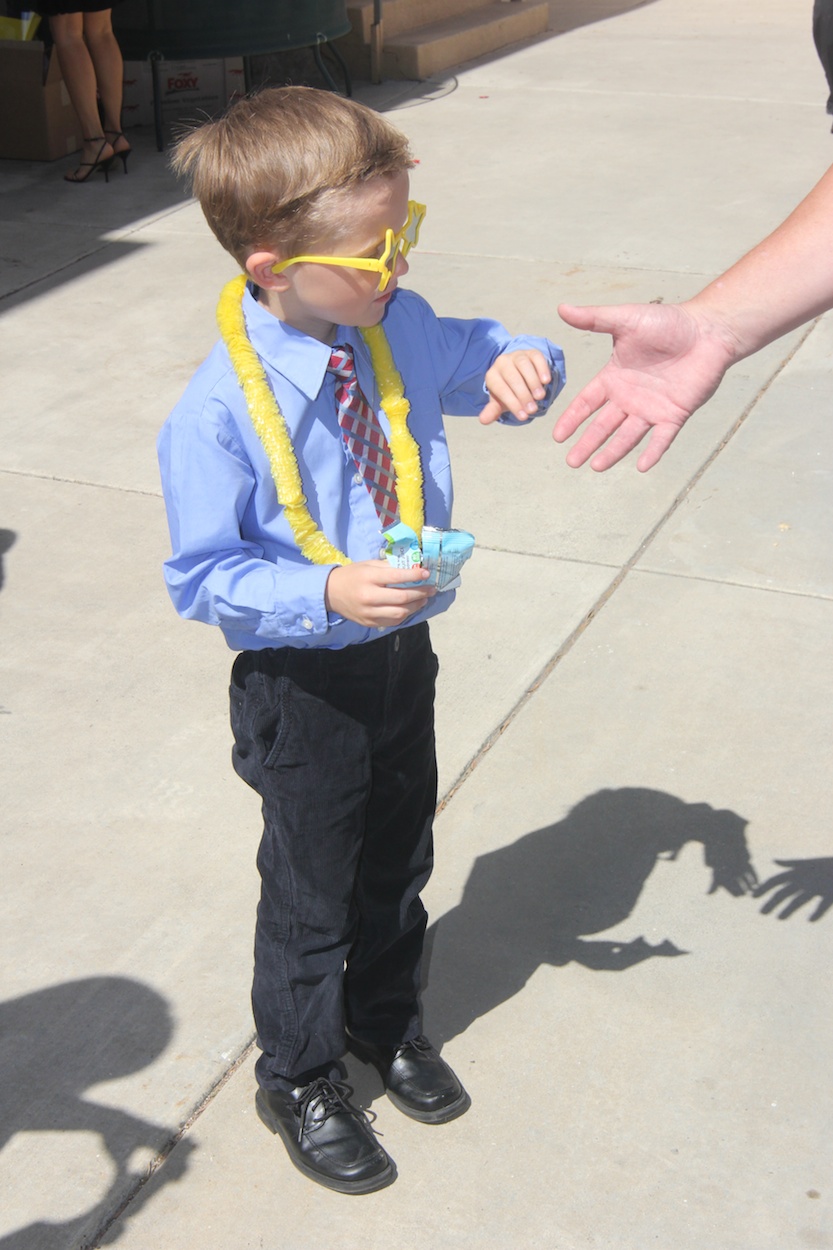 Hollywood Charlie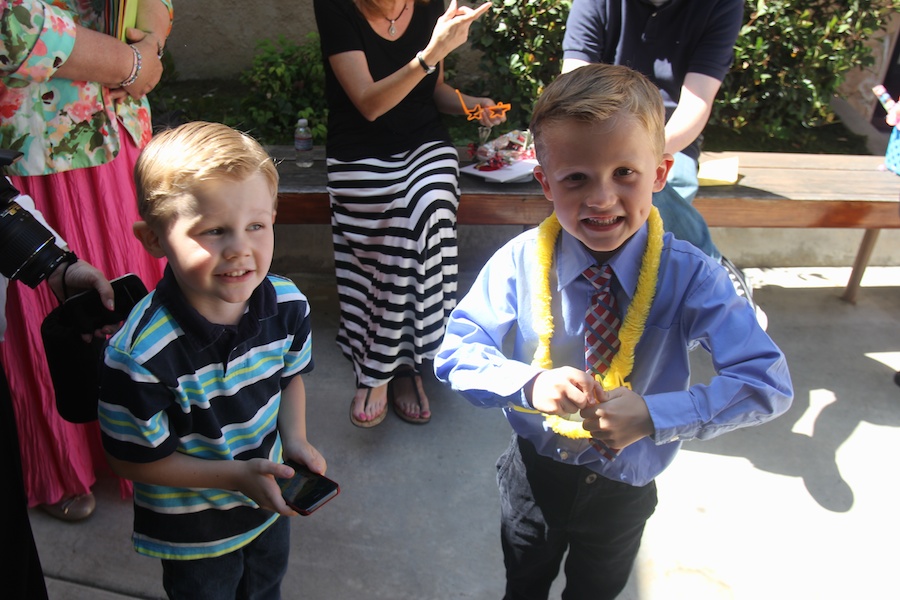 Alex and Charlie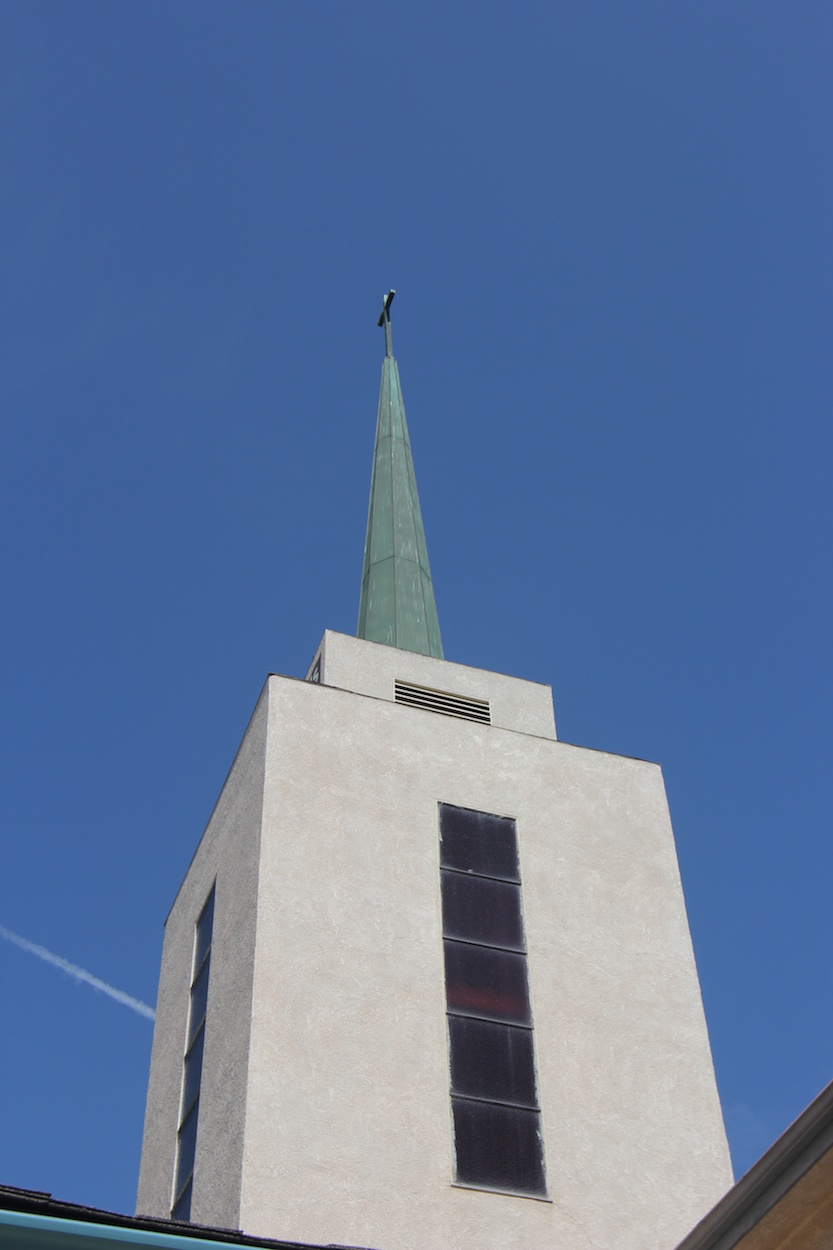 Thank you for everything....