He Did... She Did... They Are!
Quotation To Remember: Love does not consist of gazing at each other, but in looking together in the same direction.  ~Antoine de Saint-Exupery
It seems like magic... But indeed it is really happening!

Click for the full sized image
Over At Old Ranch...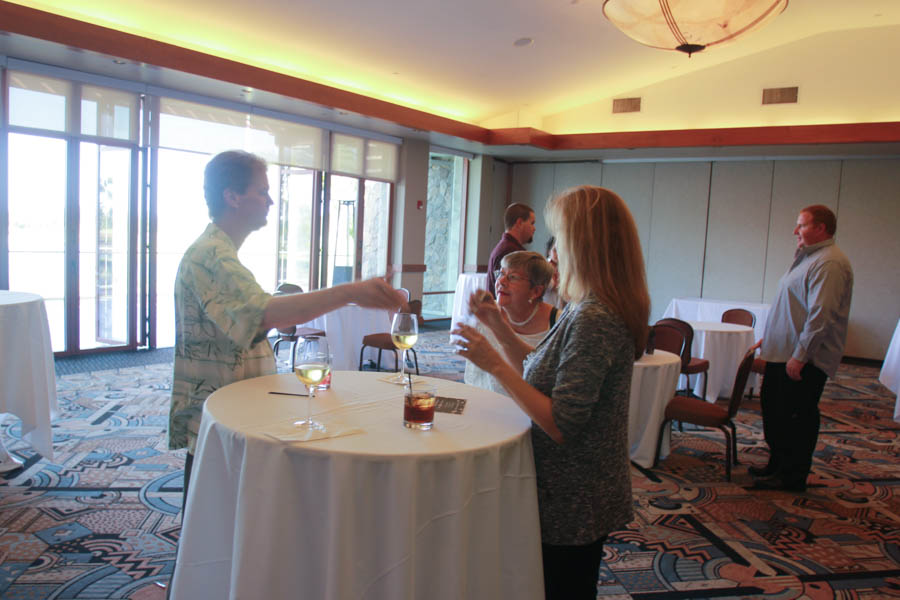 Mitch and Luisa got there a little early with us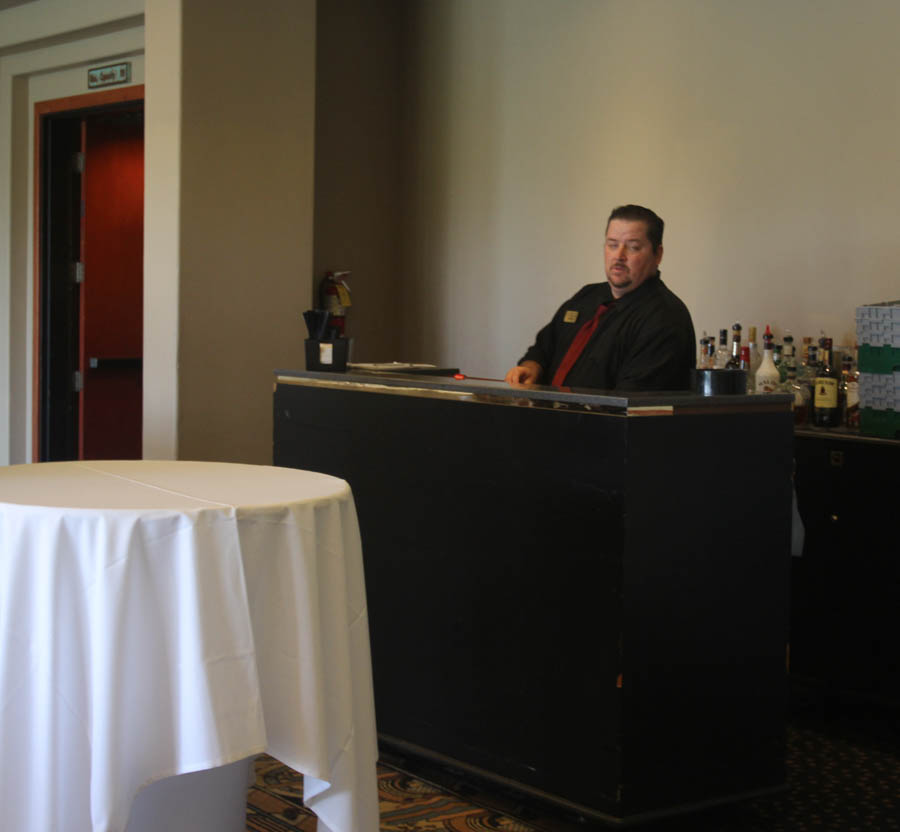 Patrick is looking bored! We better begin to drink!

Robin and Lisa catch up on things

Sue and Luisa visiting and awaiting the arrival of the guests of honor

Becca visits with her Grandma and Grandpa
Did You Know? - Time is too slow for those who wait, too swift for those who fear, too long for those who grieve, too short for those who rejoice, but for those who love, time is eternity. ~Henry Van Dyke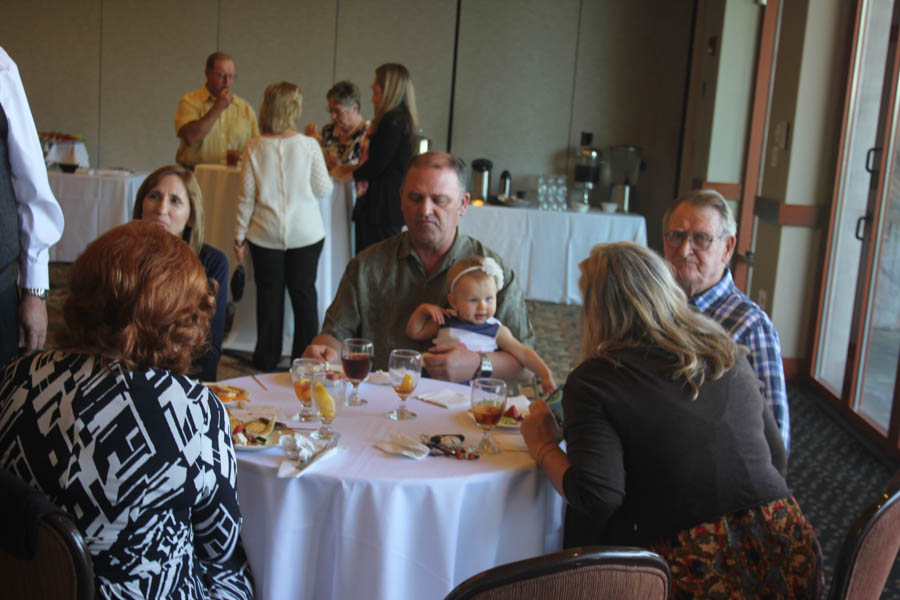 Miss Lilly gets to visit everyone!

The hors-d'oeuvre are disappearing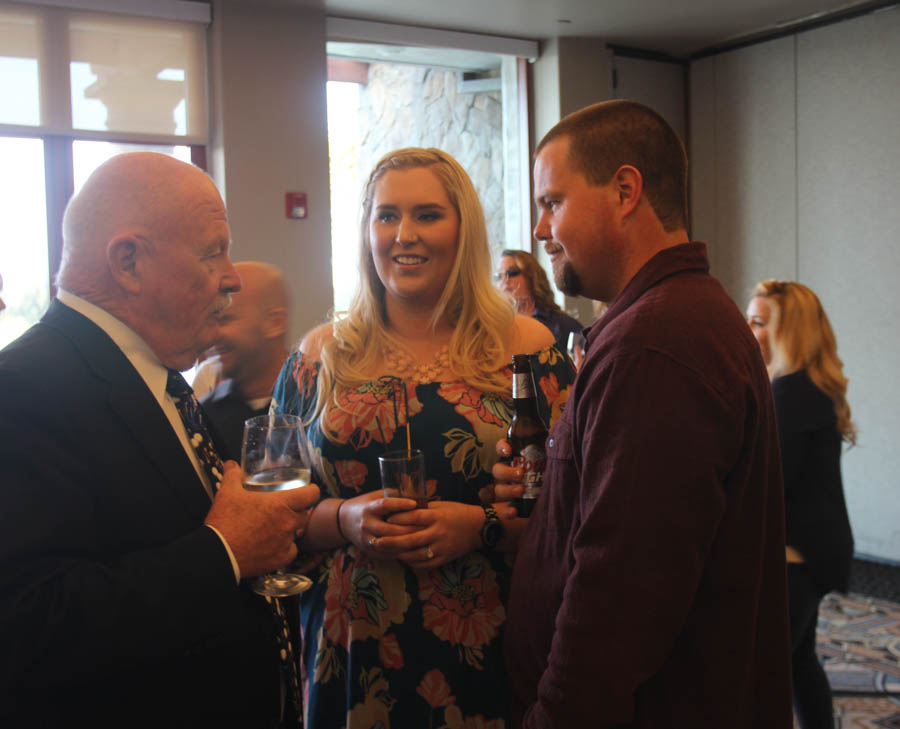 Grandpa visits the kids

How can this be? The camera is pointing at me!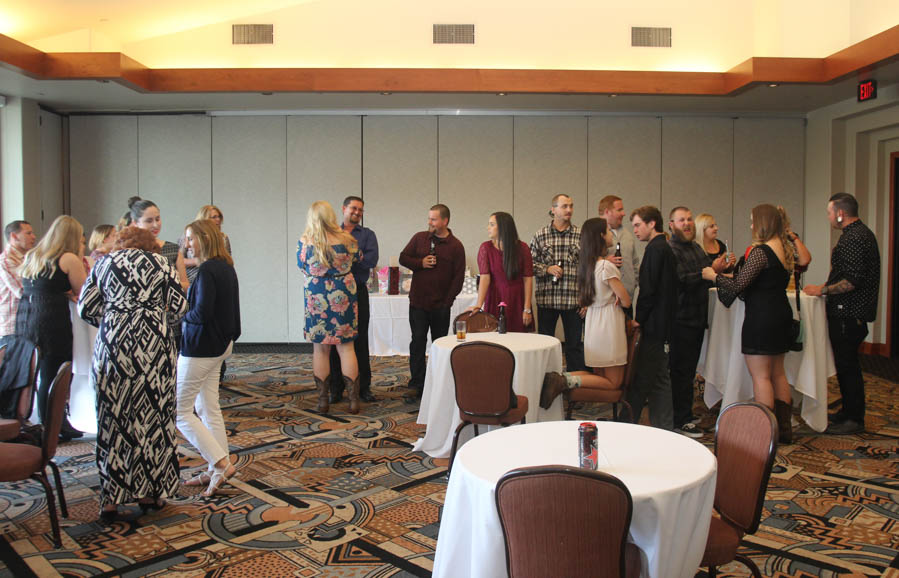 The Jack Daniels is slowly disappearing
Remember - It's so great to find that one special person you want to annoy for the rest of your life.  ~Rita Rudner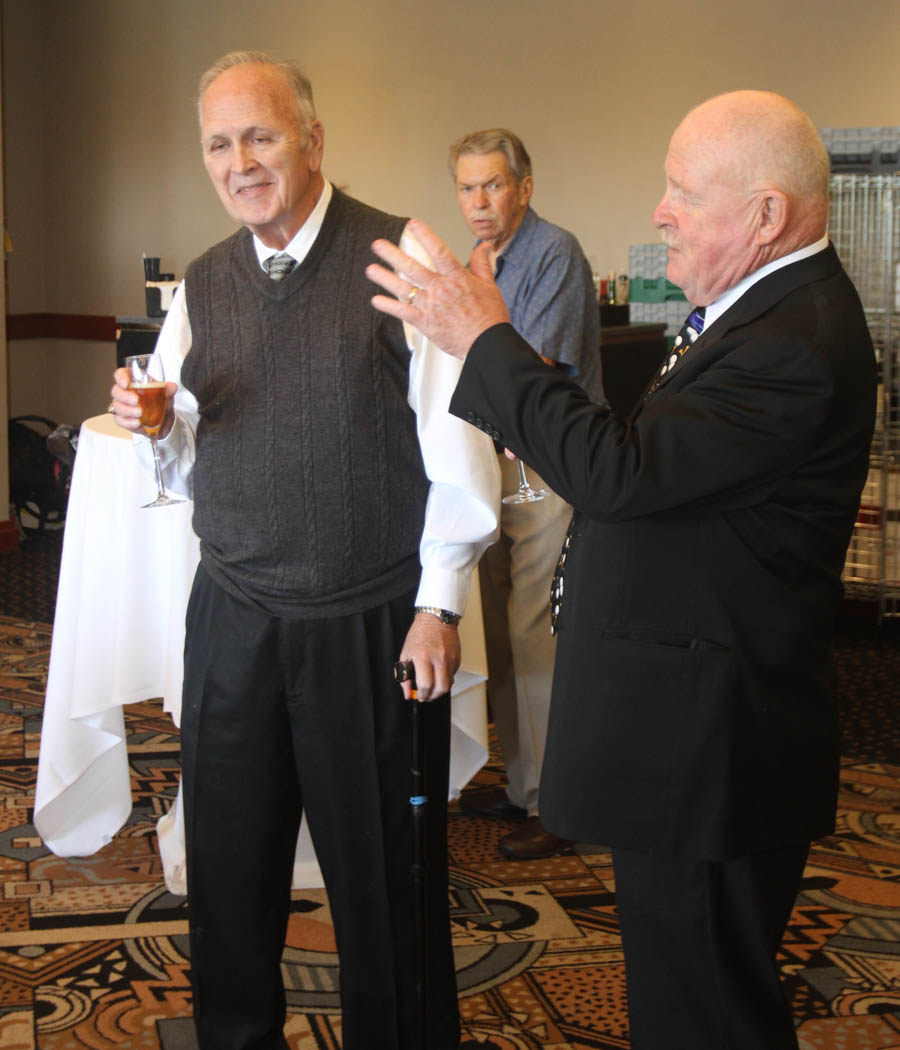 Paul introduces Rebecca's Grandfather!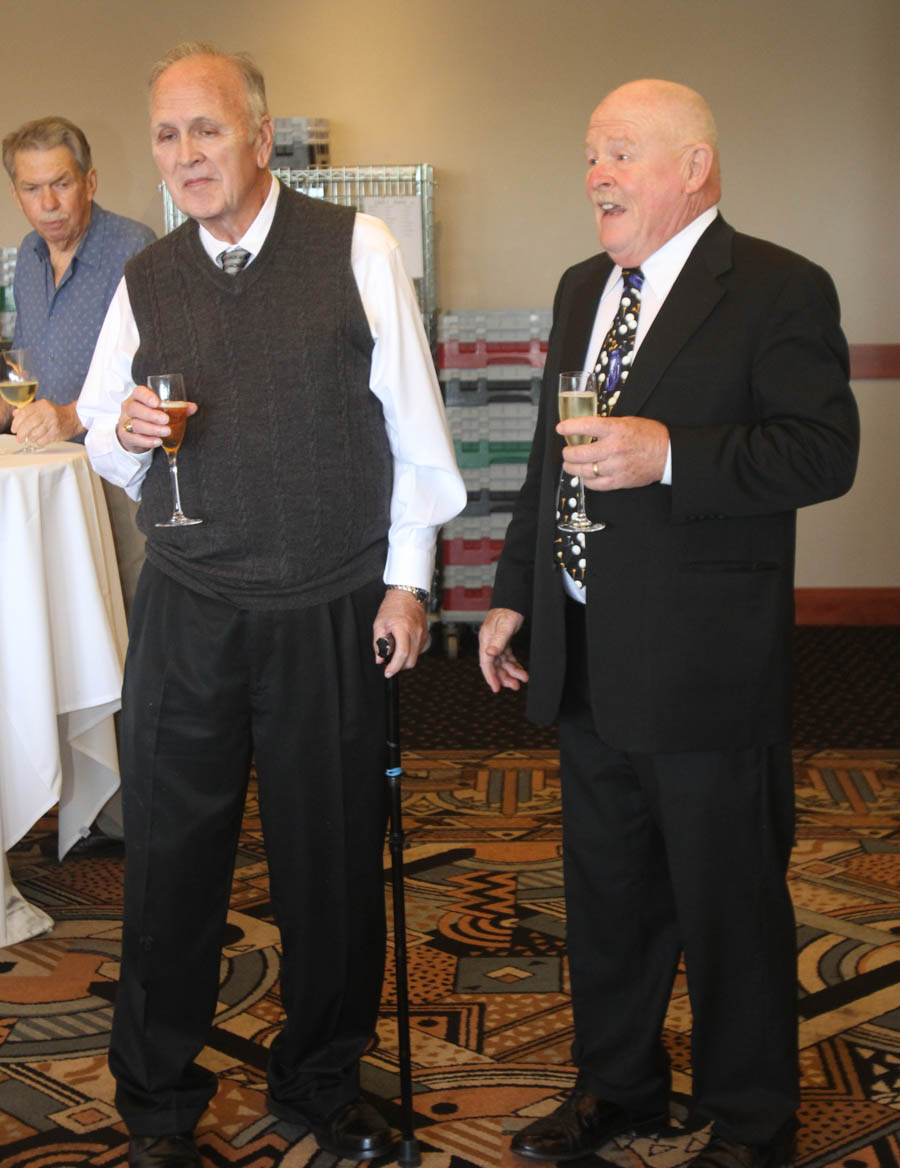 What are they up to??

We enjoyed our champagne
Quotation To Remember:
The time of preparation
For the day that is to come
Is often filled with rushing
To get everything done
But take some time out
From all the fuss and bother
To focus on God
And your love for each other.

"Paul... Perhaps we ought to get the dad's and mom's up!"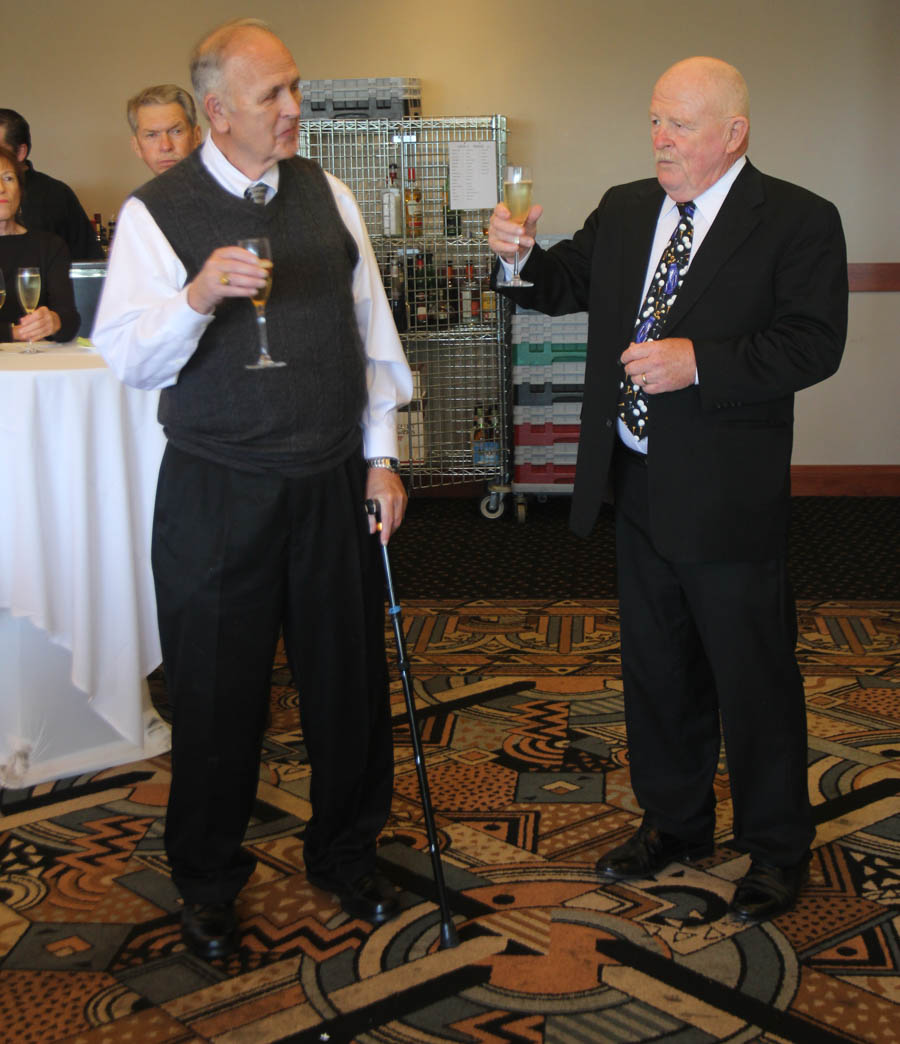 These two ought to be in Vaudeville
Did You Know? - Vaudeville is a theatrical genre of variety entertainment. It was especially popular in the United States and Canada from the early 1880s until the early 1930s. A typical vaudeville performance is made up of a series of separate, unrelated acts grouped together on a common bill.
Types of acts have included popular and classical musicians, singers, dancers, comedians, trained animals, magicians, female and male impersonators, acrobats, illustrated songs, jugglers, one-act plays or scenes from plays, athletes, lecturing celebrities, minstrels, and movies. A vaudeville performer is often referred to as a "vaudevillian".

Gary kept us in stitches!

Mitch even got misty-eyed!

We kept the audiences interest!

A toast to the future for two great kids!

"Hey guys... wait for me!"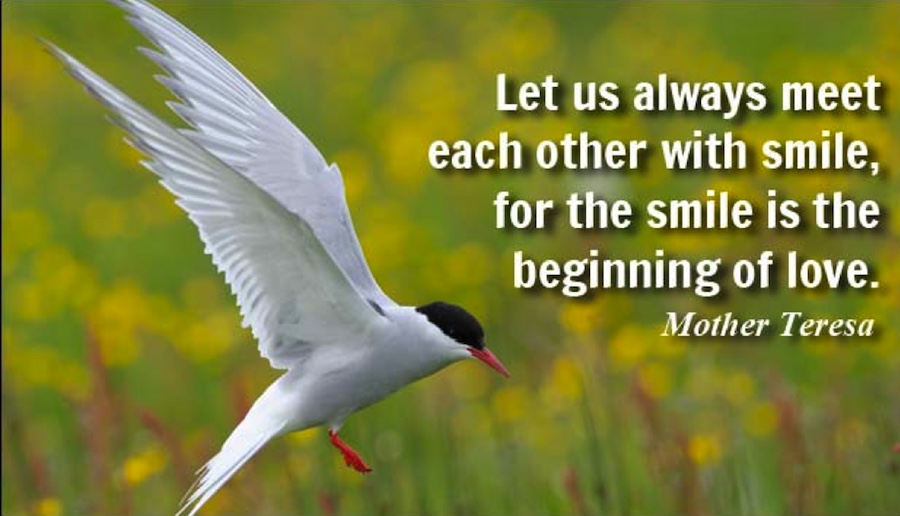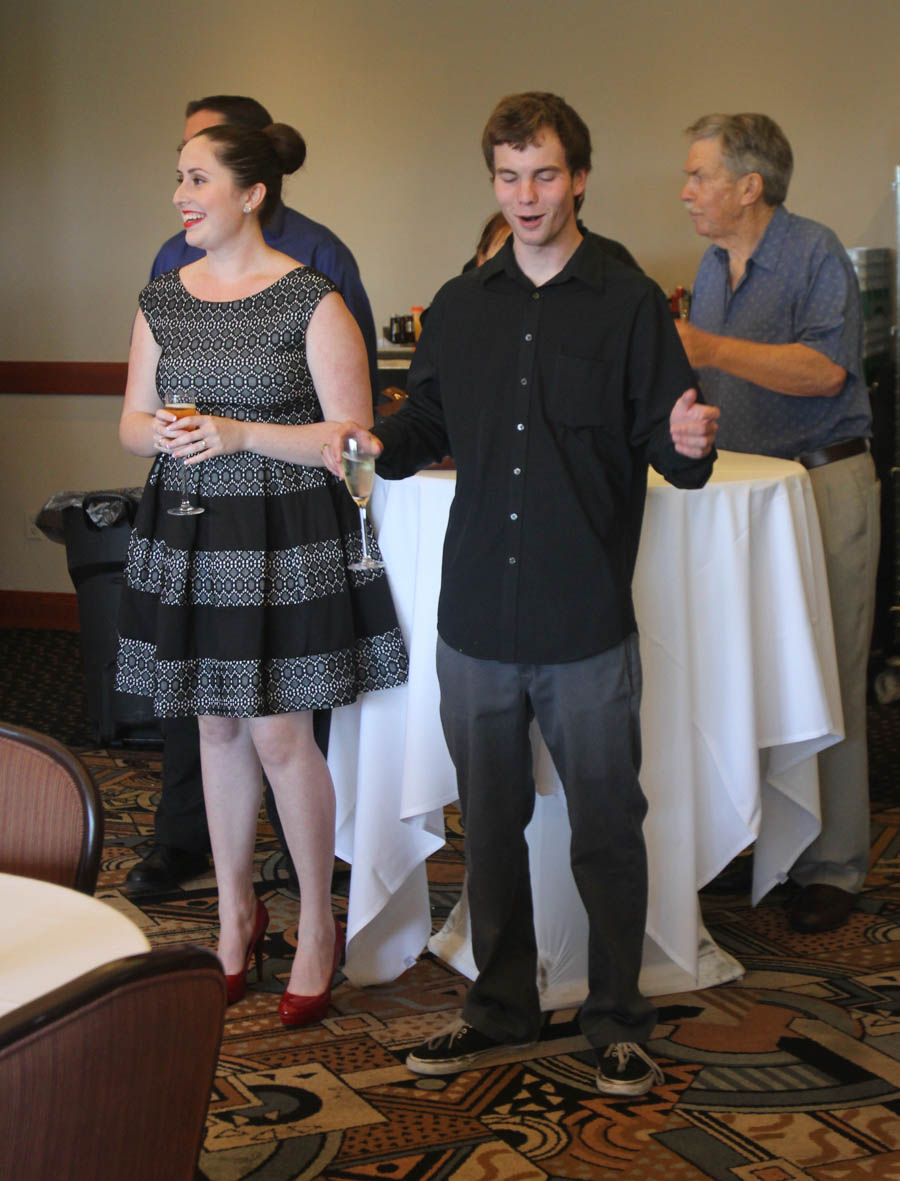 Aly (Becca's sister) and Connor (Zack;s brother) had kind words
to share about the event and the joining of families!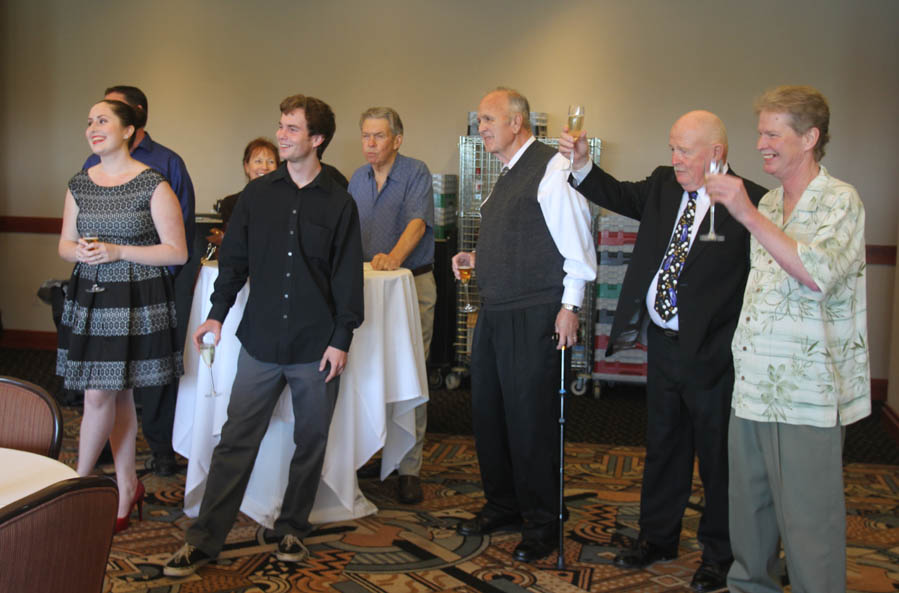 "Hey! We like this toasting thing!"
Quotation To Remember: When a couple of young people strongly devoted to each other commence to eat onions, it is safe to pronounce them engaged.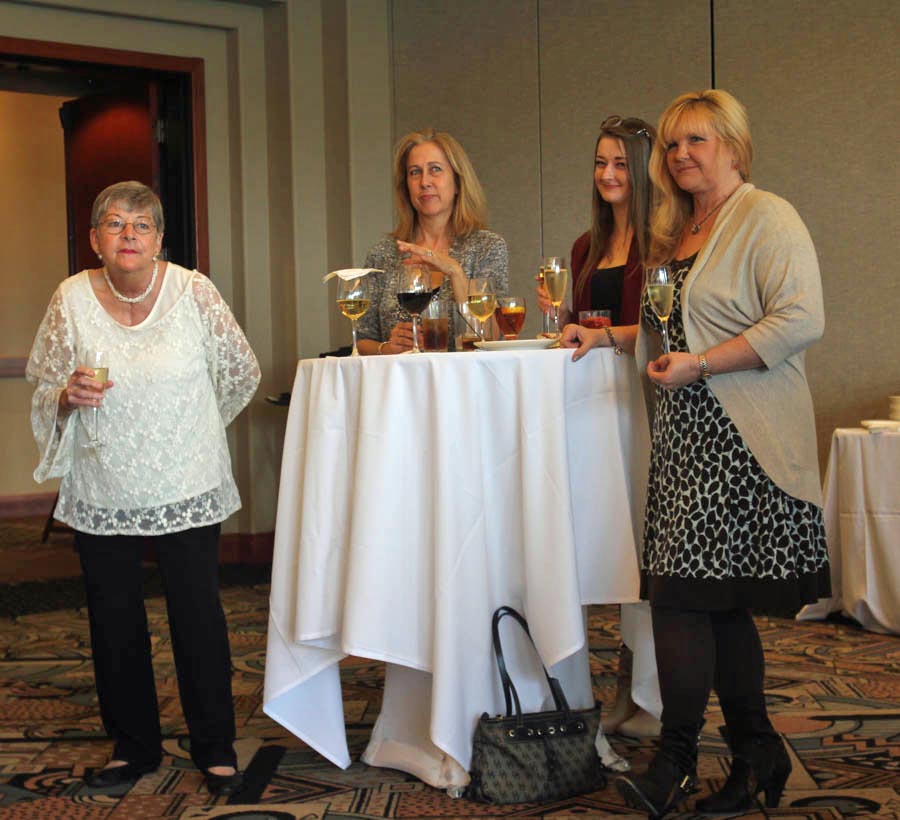 Come on up Grandma Sue
(Sue, Luisa, Lisa, and Robin)

Peanut and Sue improve the quality of the toasts rather dramatically!
Quotation To Remember: Marriage is like twirling a baton, turning a handspring or eating with chopsticks; it looks easy until you try it.

"OK... We are about out of toast"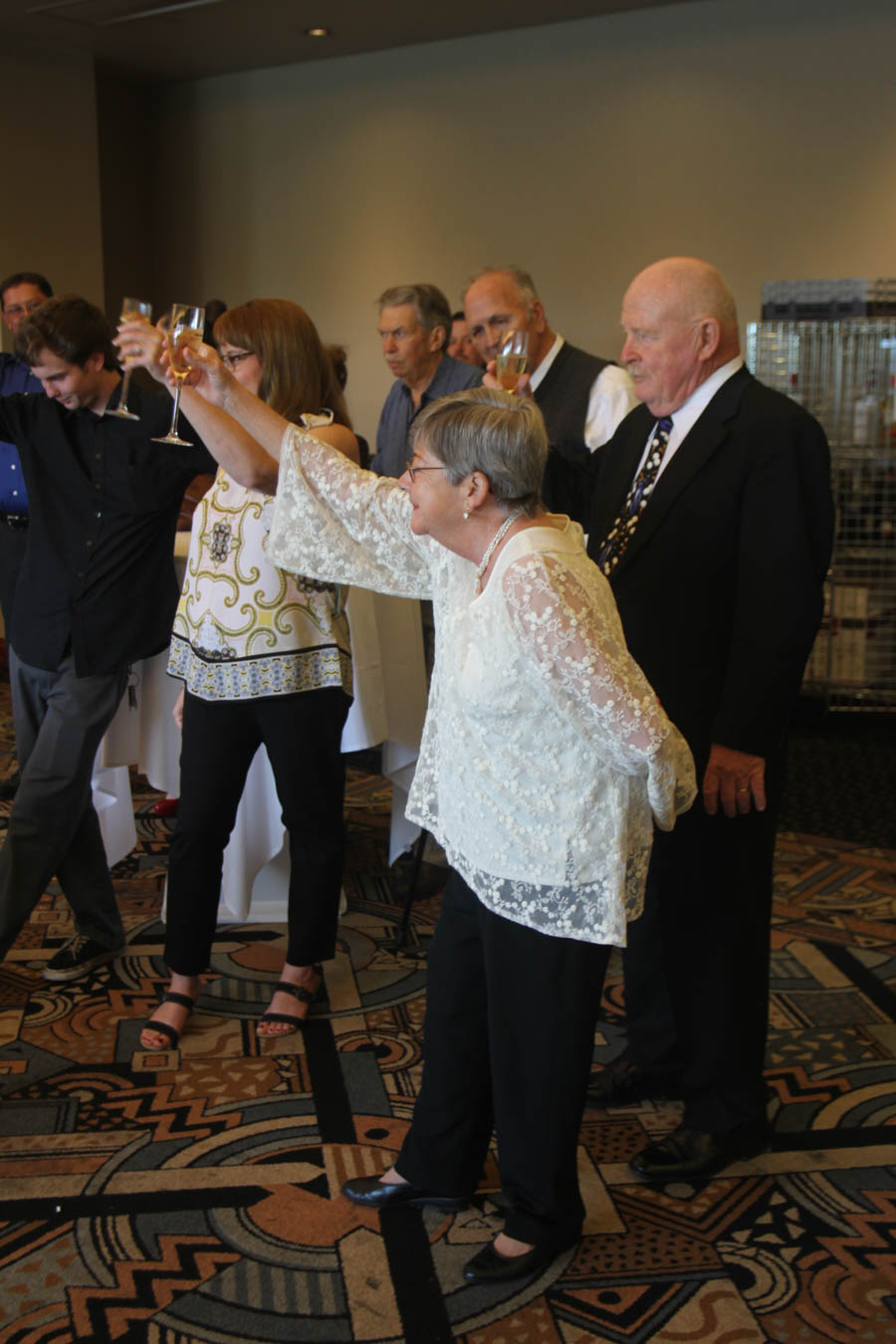 ...and another toast!

To the happy couple ... And the crowd goes wild!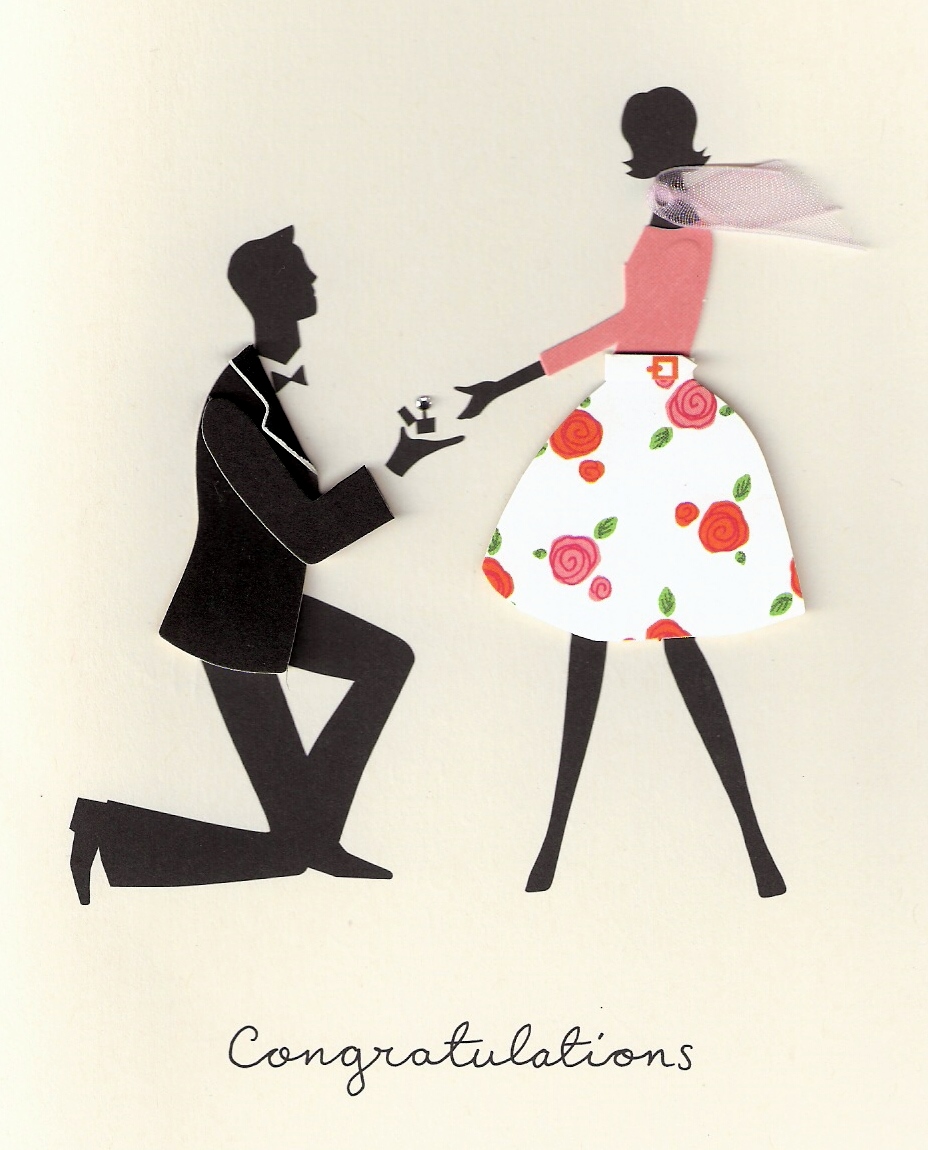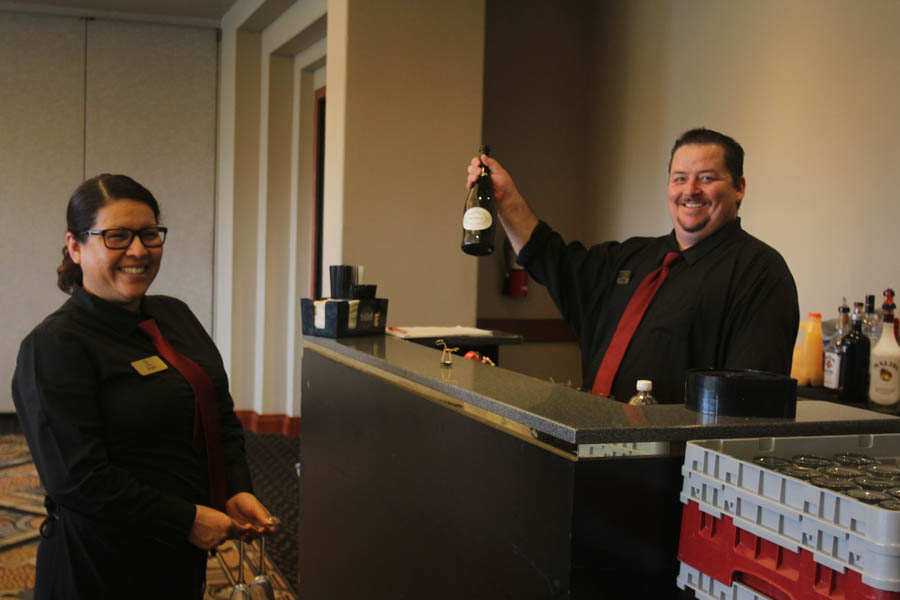 "This is the good stuff!"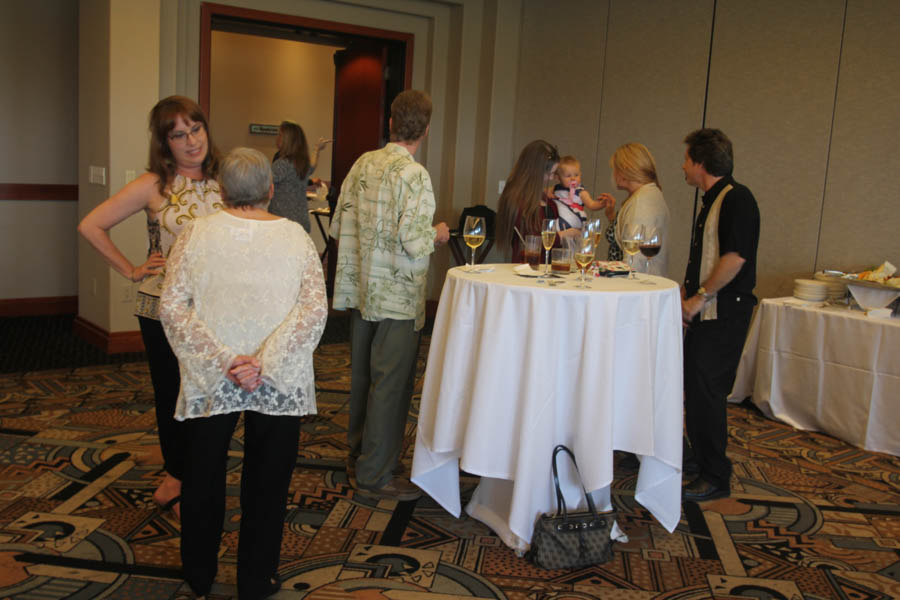 Just visiting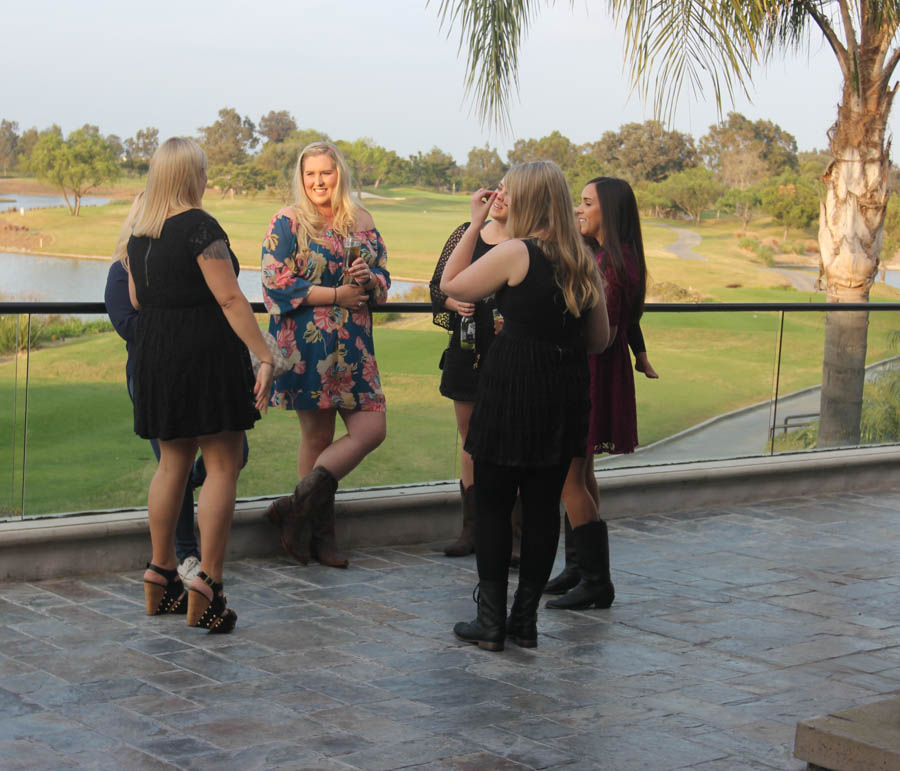 It was a cool but beautiful day

Blue skies and 70 degrees

Sue, Paul, Aly, Peanut, Robin and Luisa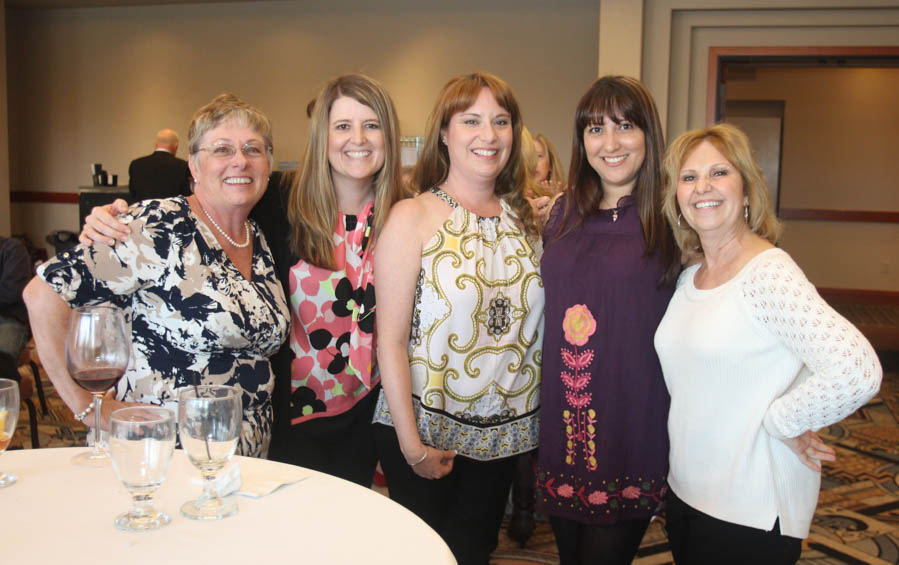 The Garden Grove School District cheerleaders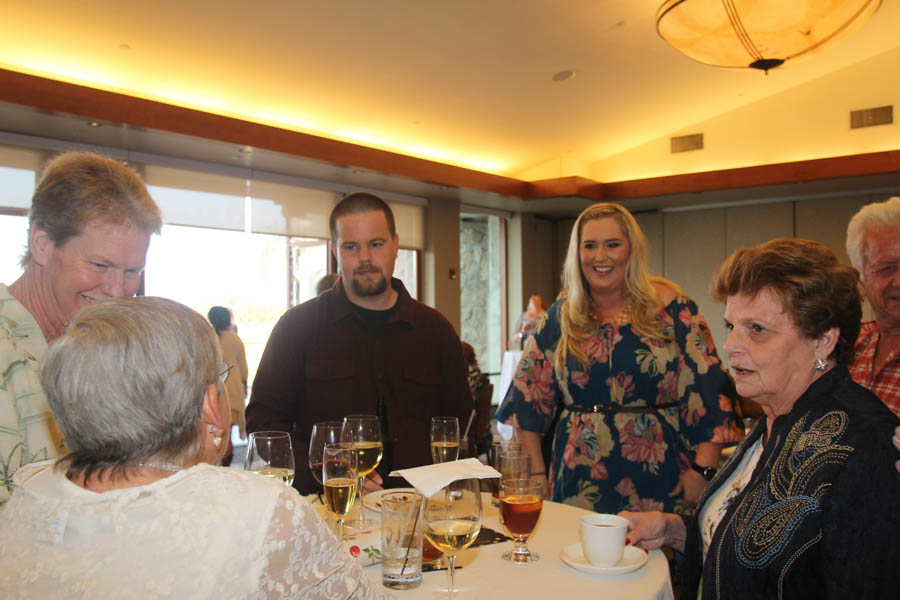 Leroy and Sandy join the party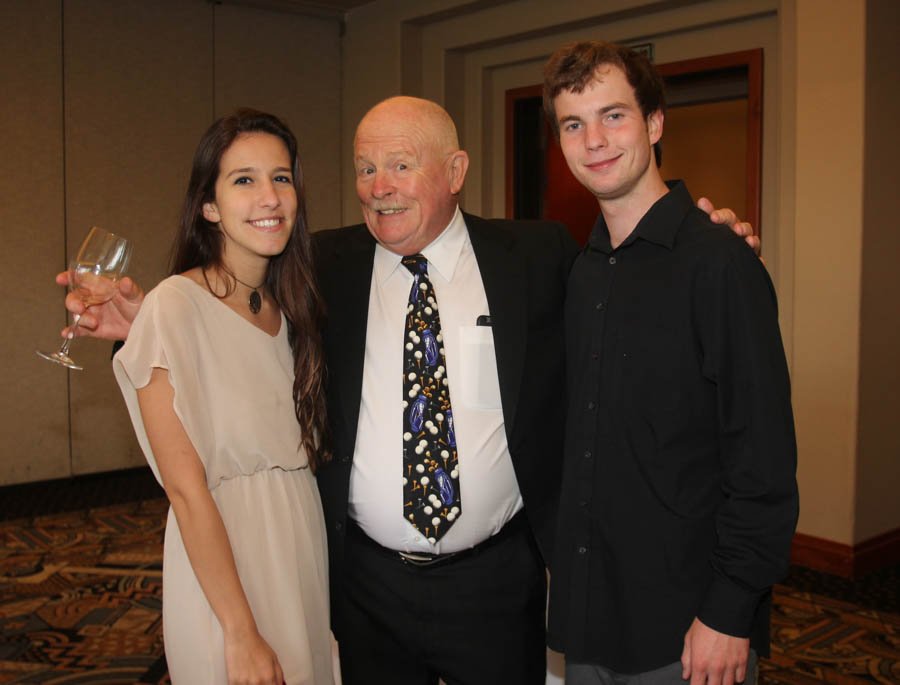 Paul sneaks in between Marissa and Connor

Cute couple but no wedding bells in the near future!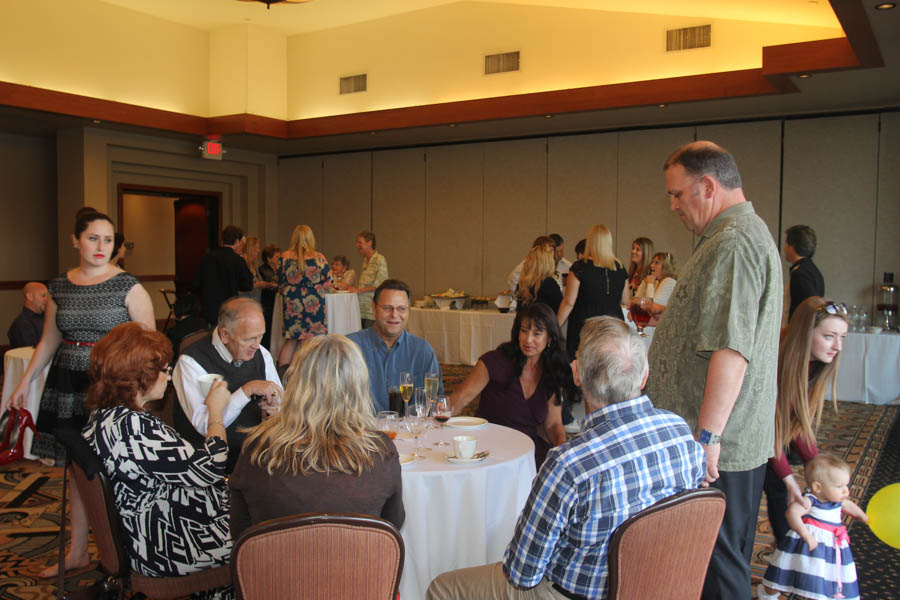 Visiting continues... We love it when families come together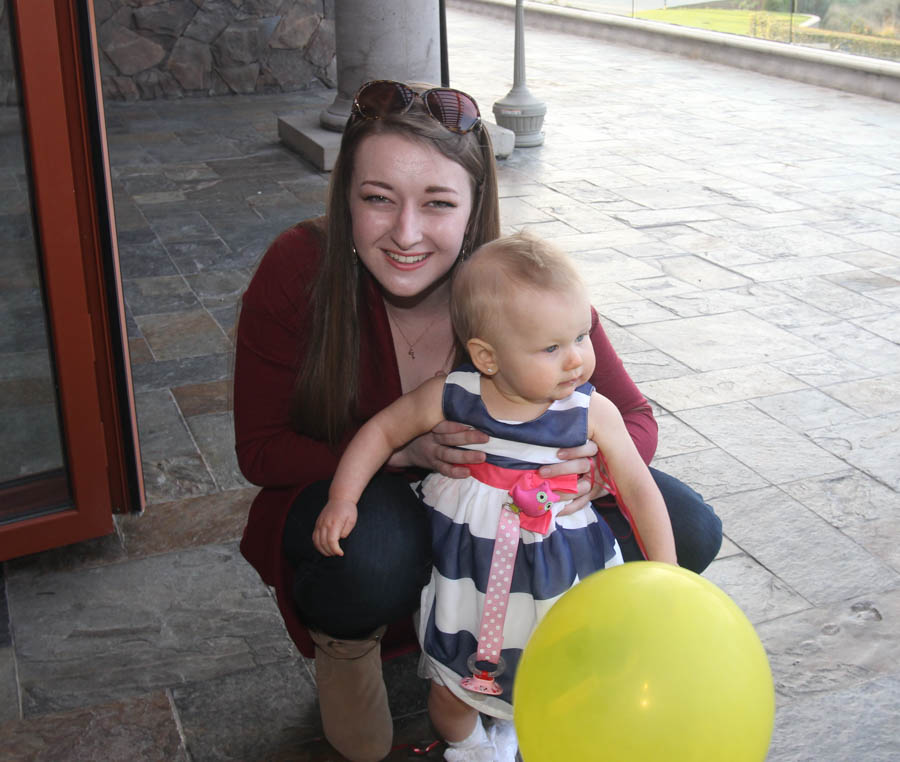 Lisa is in heaven now....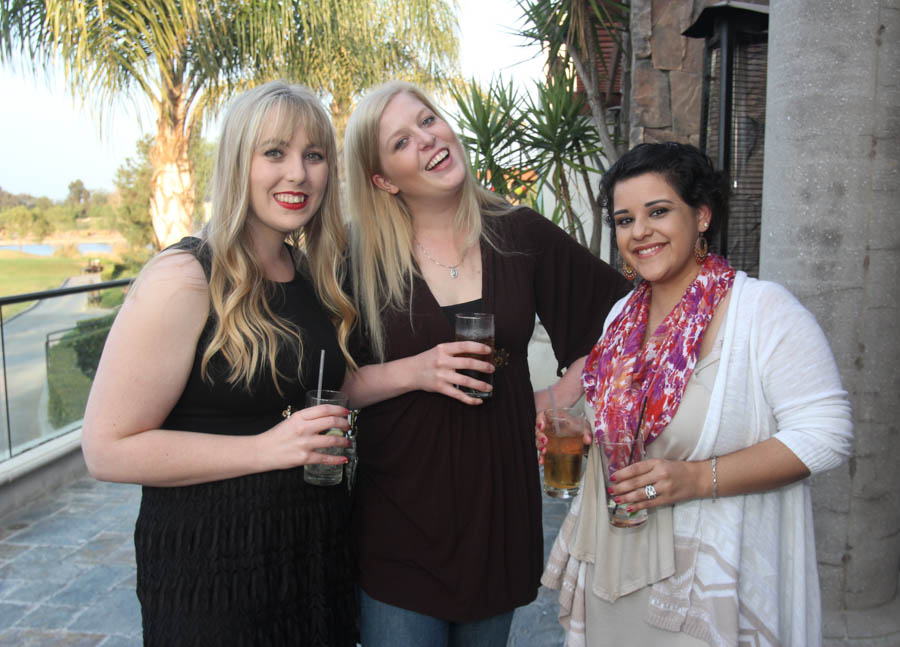 "Hello there... We are the Official Patio Welcoming Committee"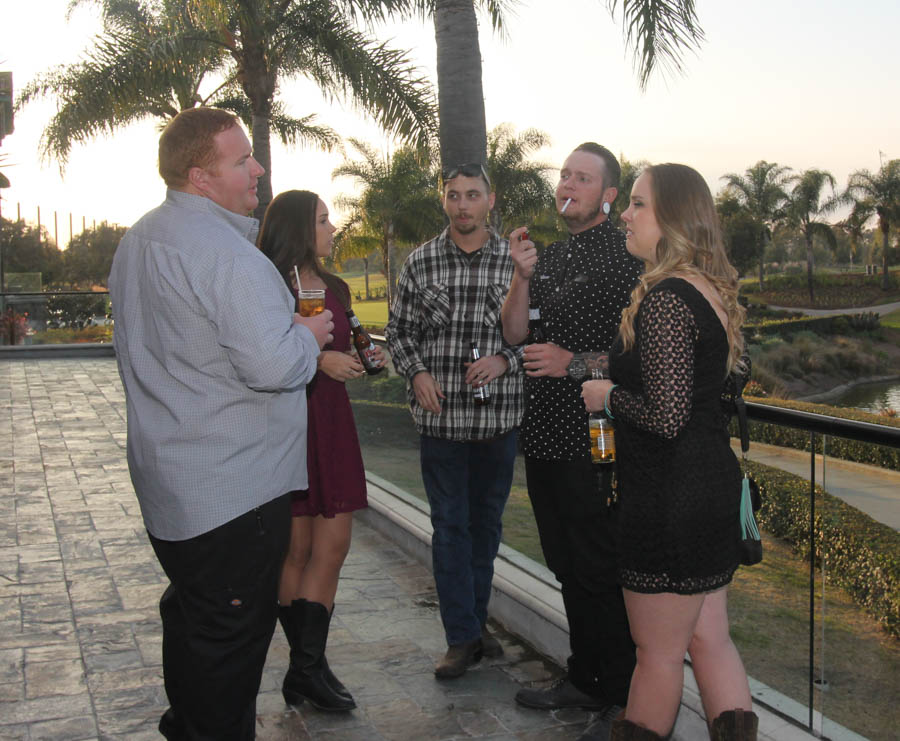 Swapping stories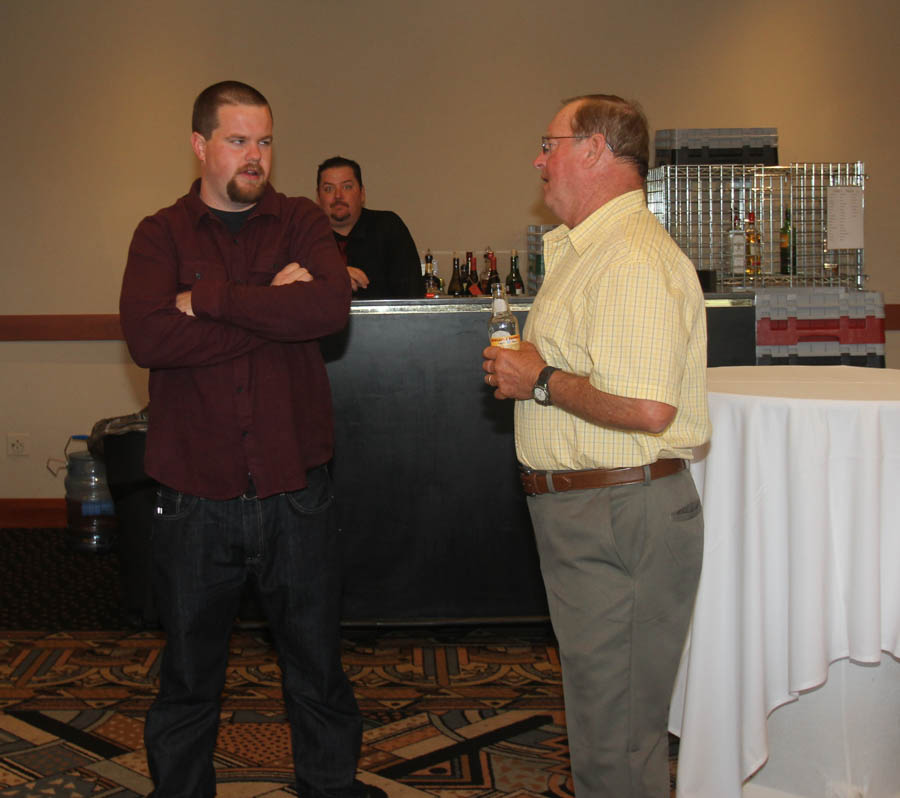 Getting some advice!

Paul, Lisa, Leroy, Sue and Mitch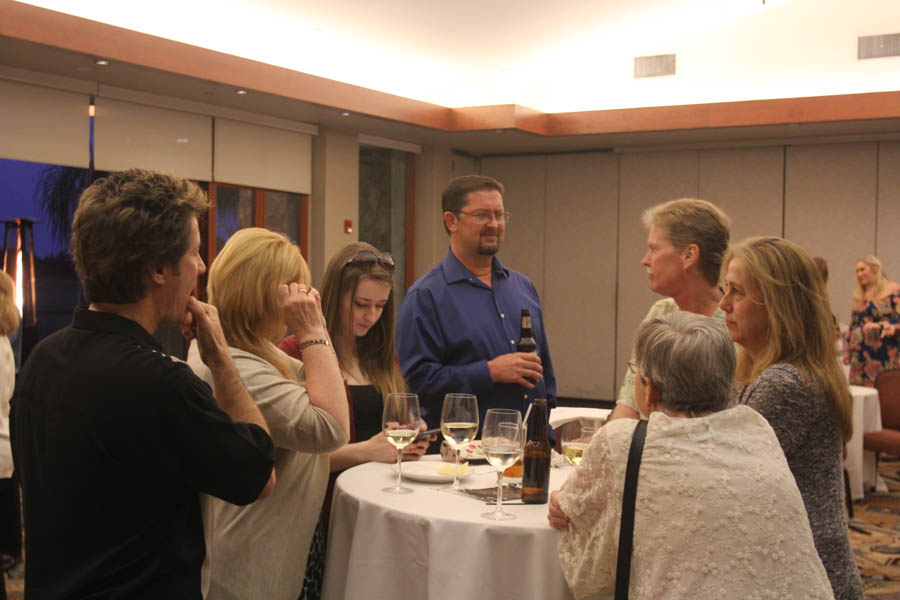 Gary is certainly happy today!
(Bob, Robin, Luisa, Gary, Sue, Mitch and Luisa)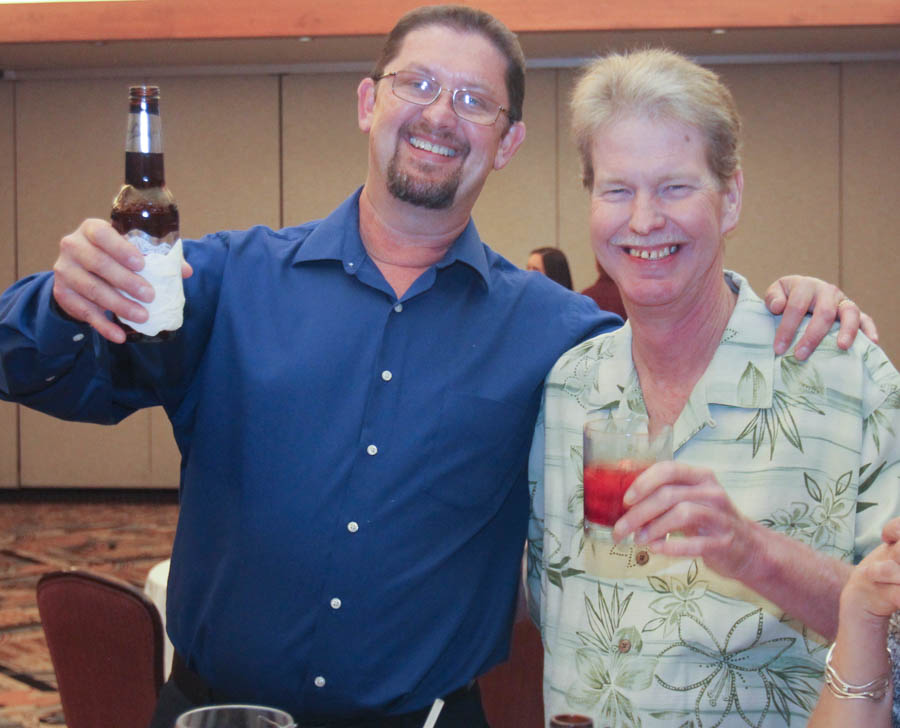 The dad's!

Luisa and Sue... Always a smile and a kind word

Bob, Robin and Lisa

"Where is Lilly?"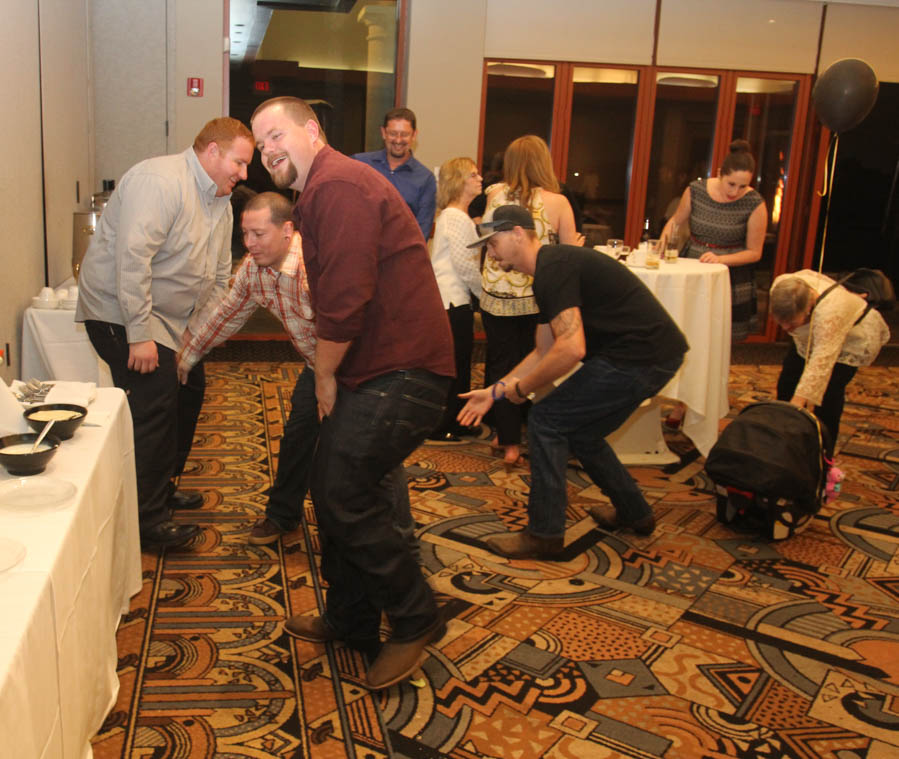 The guys are up to something... We know not what! Looks like fun!

Perhaps TWISTER without the plastic map?