Car Shows Are Fun To Go To!
We have been going to car shows for years. New cars, old cars, and specialty cars. Join us for some fun!
Join us at the Seal Beach Car Shows, Petersen's Car Museum, The Nethercutt Museum, 2004 New Car Shows, and most recently the 2009 Palos Verdes Concours d'Elegance .
Concours d'Elegance 2009 - an annual event which we never went to until we found out about it through our dancing friends, Craig and Marianne! Vicky and Del and Sue and Paul went

Matching colors of course!
Seal Beach Car Show - We have been going for 20+ years and capturing pictures of it since 2004. Hundreds of old cars and hot rods!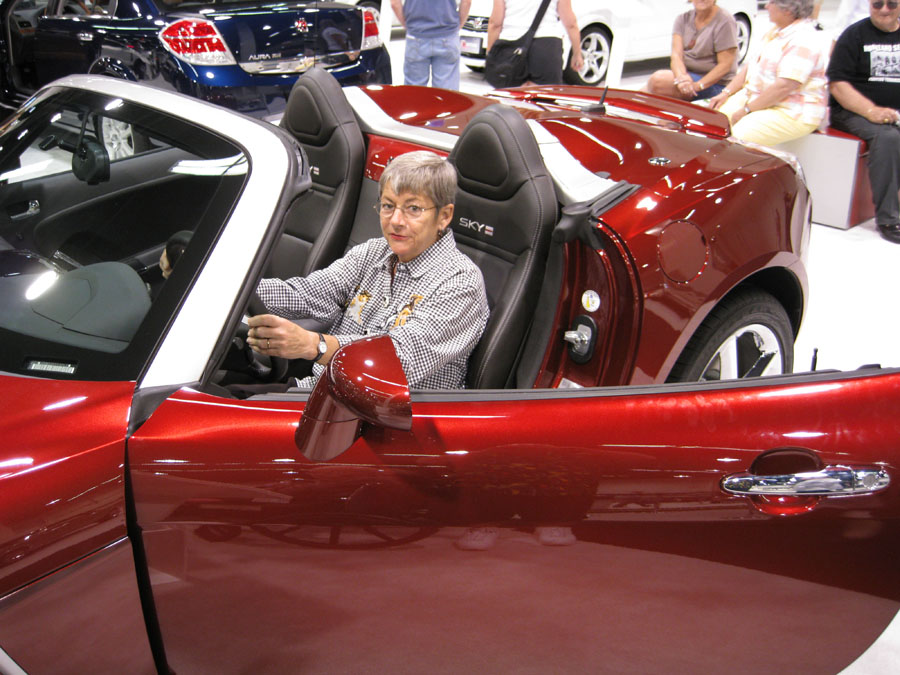 "I got mine!"

"This GUY is BIG"