First We Visited The Classics (Page One)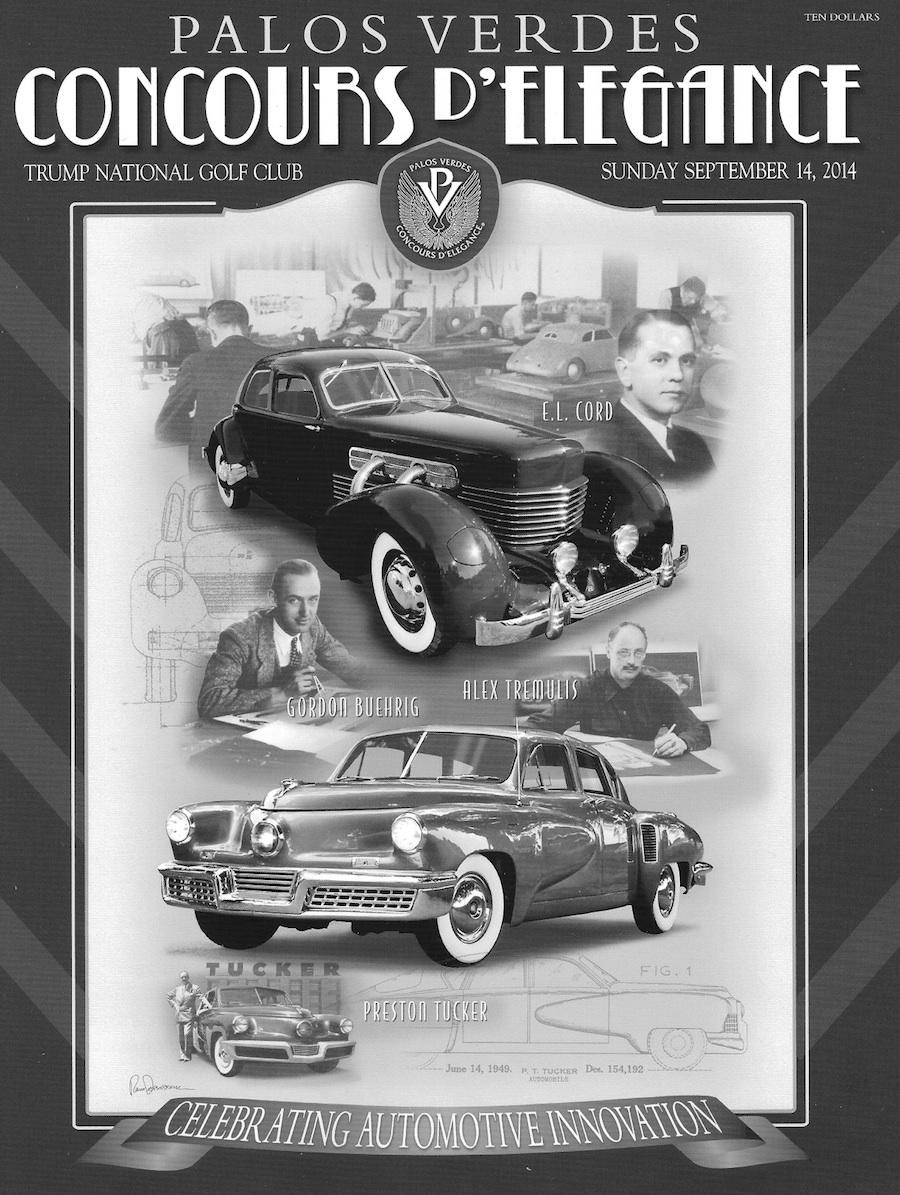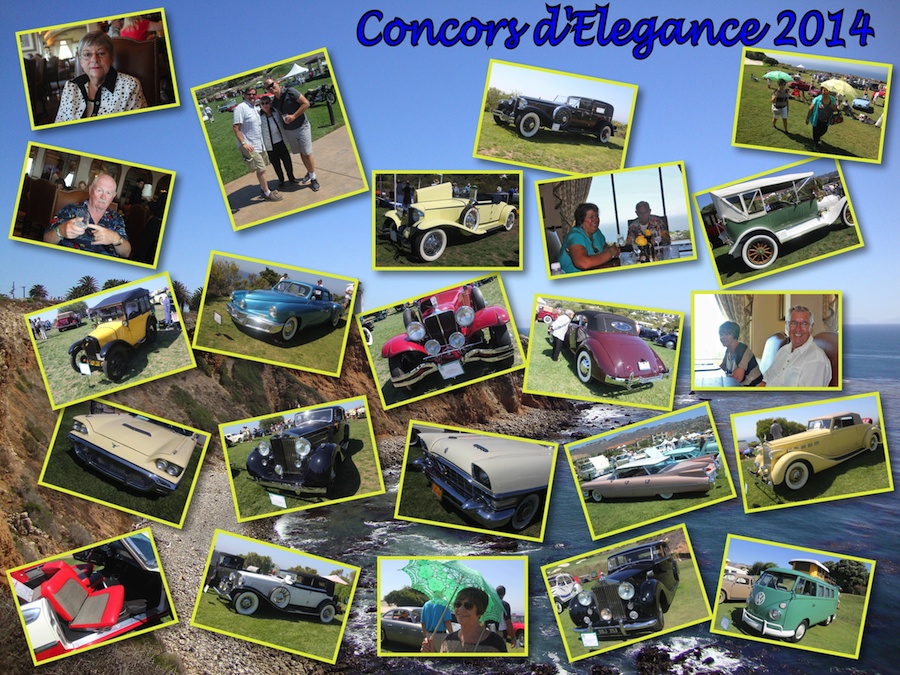 We Began With A Tiny Breakfast... Needed The Coffee To Get Started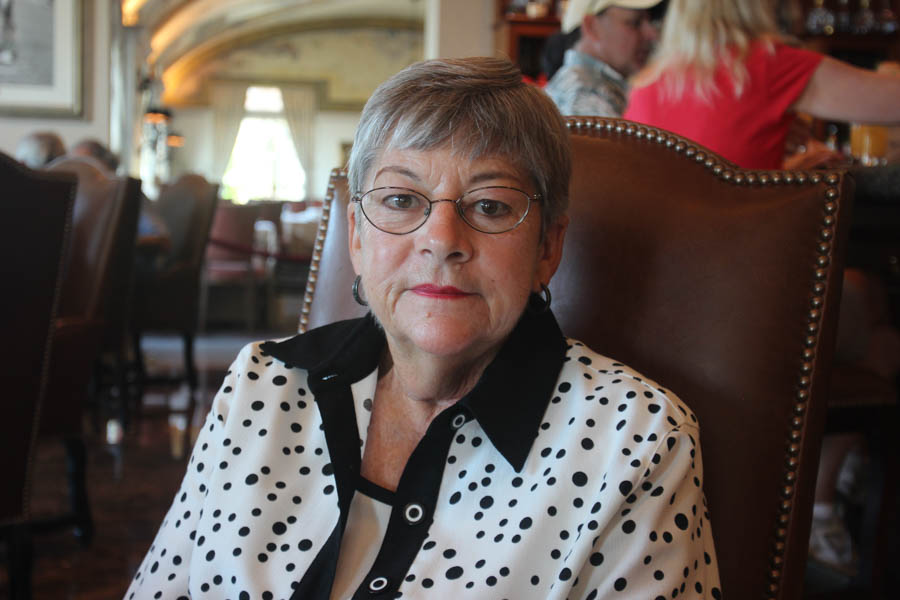 Off We Go And Where We Stop Nobody Knows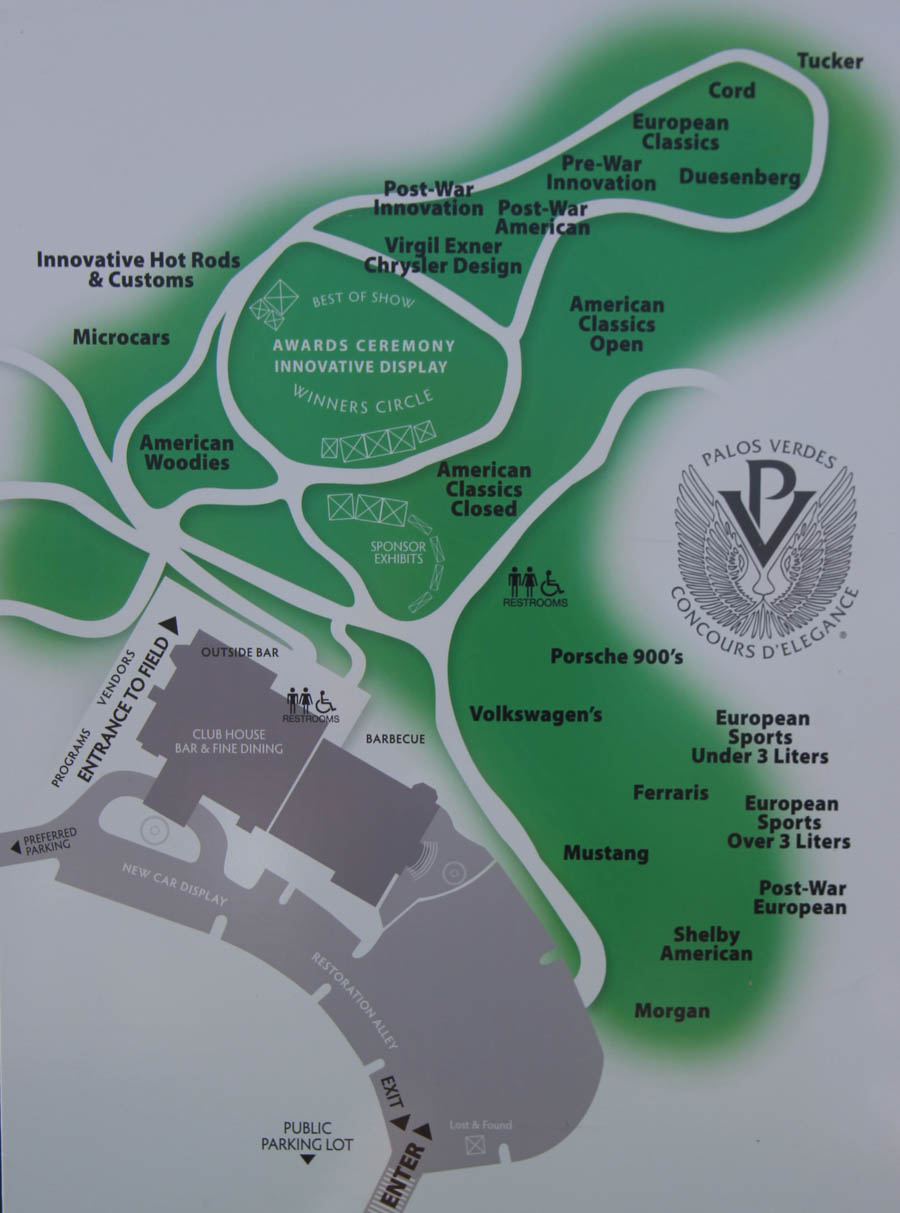 It's fairly easy to walk the course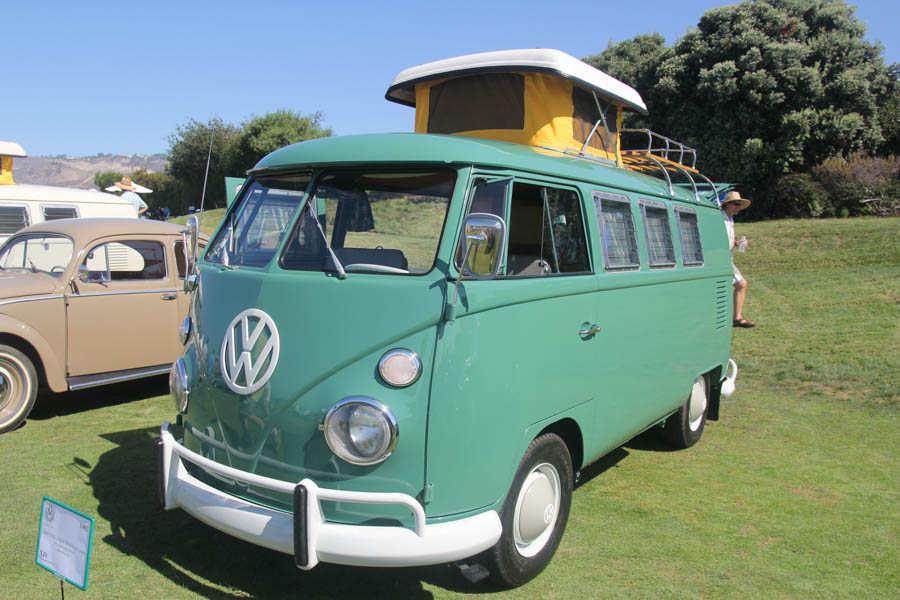 Paul remembered going through Europe in the 1960's in one of these vans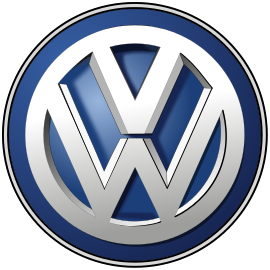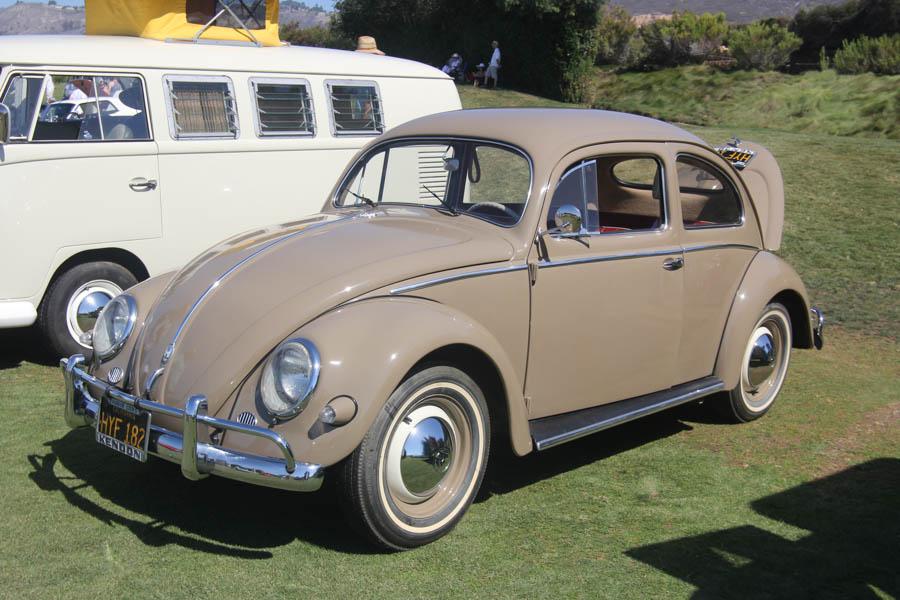 The Bug
Did You Know? - The Volkswagen Beetle, officially the Volkswagen Type 1, or informally the Volkswagen Bug, is a two-door, four passenger, rear-engined economy car manufactured and marketed by German automaker Volkswagen (VW) from 1938 until 2003.
The need for this kind of car, and its functional objectives, were formulated by Adolf Hitler, leader of Nazi Germany, wishing for a cheap, simple car to be mass-produced for the new road network of his country.
He contracted Porsche in 1934 to design and build it to his exacting standards. Ferdinand Porsche and his team took until 1938 to finalise the design. This is one of the first rear-engined cars. With over 21 million manufactured in an air-cooled, rear-engined, rear-wheel drive configuration, the Beetle is the longest-running and most-manufactured car of a single design platform, worldwide.
Although designed in the 1930s, the Beetle was only produced in significant numbers from 1945 on (mass production had been put on hold during the Second World War) when the model was internally designated the Volkswagen Type 1, and marketed simply as the "Volkswagen"

The Mustang is certainly a classic
Did You Know? - The Ford Mustang is an automobile manufactured by the Ford Motor Company. It was initially based on the platform of the second generation North American Ford Falcon, a compact car.
Introduced early on April 17, 1964, and thus dubbed as a "1964½" model by Mustang fans, the 1965 Mustang was the automaker's most successful launch since the Model A.
The Mustang has undergone several transformations to its current sixth generation.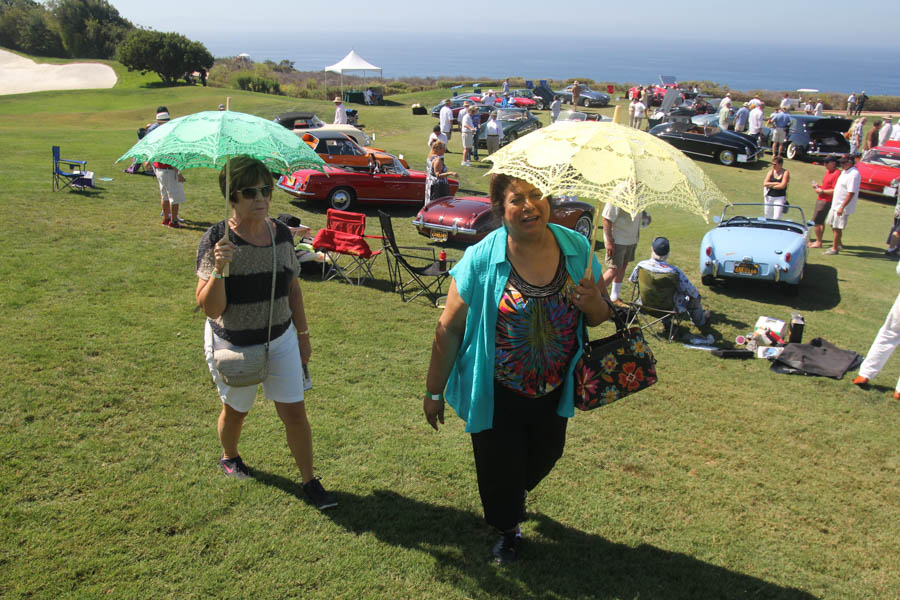 Kathy and Vicky in style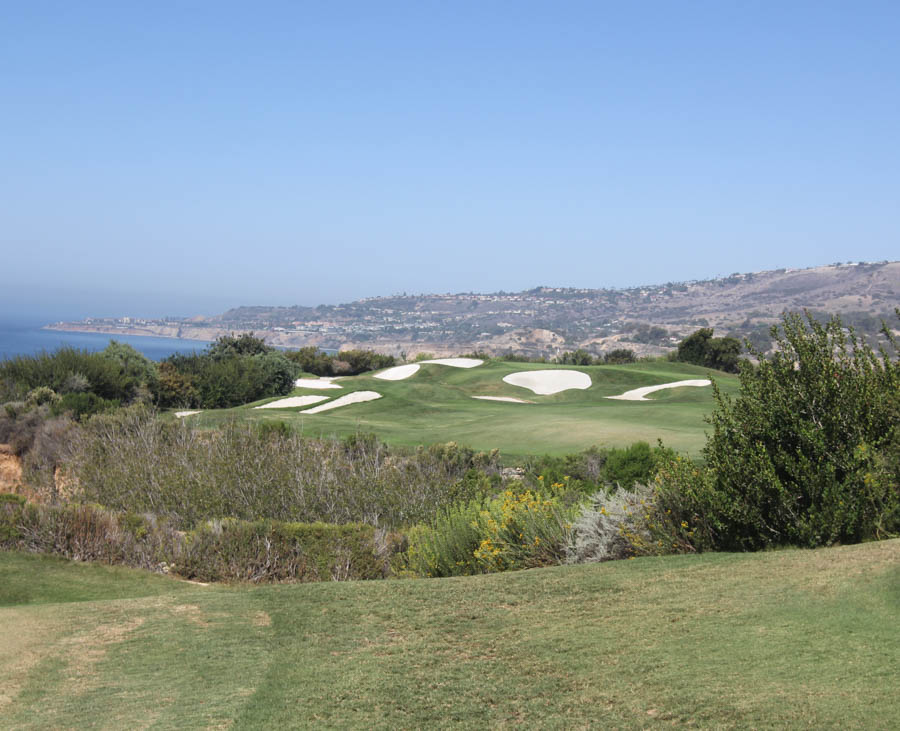 It was a warm day... Mid 80's even at the beach

Cute little guy complete with wire wheels.... No potholes please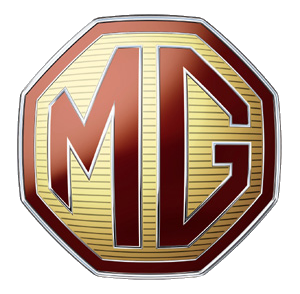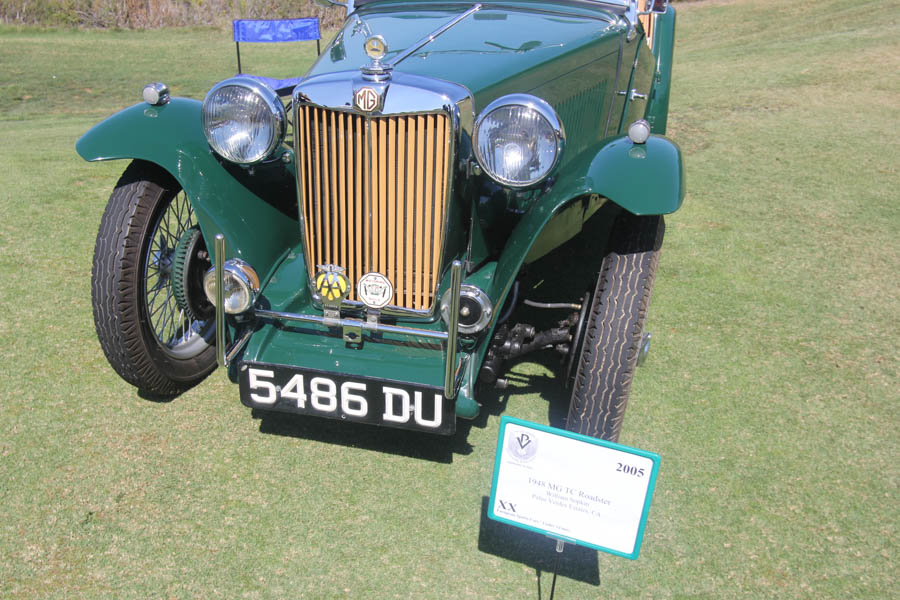 The MG is a classic
Did You Know? - The MG business was Morris's personal property until 1 July 1935 when he sold MG to his holding company, Morris Motors Limited, restructuring his holdings before issuing (preference) shares in Morris Motors to the public in 1936. MG underwent many changes in ownership starting with Morris merging with Austin in The British Motor Corporation Limited in 1952.
MG became the MG Division of BMC in 1967 and so a component of the 1968 merger that created British Leyland Motor Corporation. By the start of 2000 MG was part of the MG Rover Group which entered receivership in 2005 and the assets were purchased by its new Chinese owner Nanjing Automobile Group for GB£53 million, with production starting again in 2007 in China, and limited production in the UK as MG Motor.

The Rolls Royce always looks in style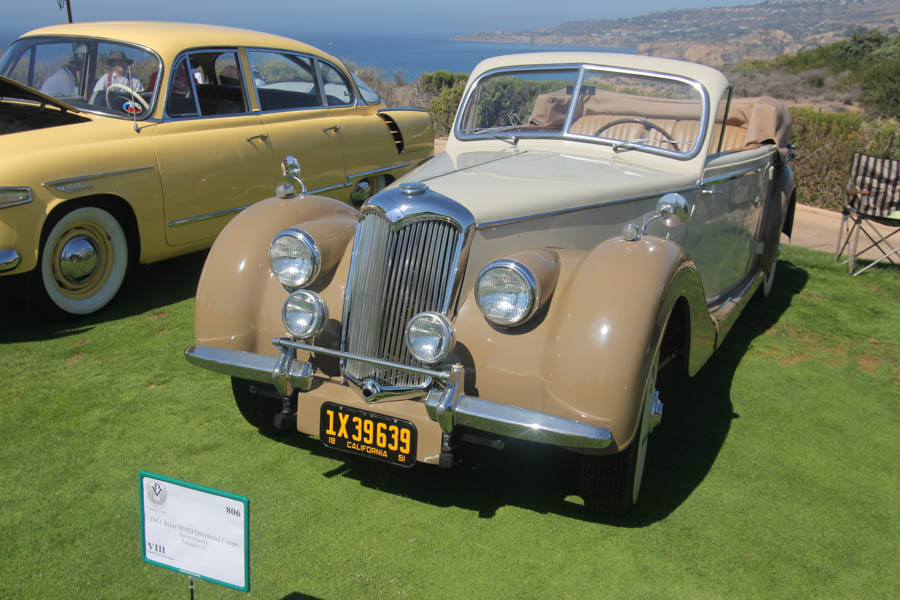 The Riley - "As old as the industry, as modern as the hour"
Did You Know? - Riley was a British motorcar and bicycle manufacturer from 1890. Riley became part of the Nuffield Organisation in 1938 and was later merged into British Leyland: ln July 1969 British Leyland announced the immediate end of Riley production, although 1969 was a difficult year for the UK auto industry and cars from Riley's inventory may have been first registered in 1970.
Today, the Riley trademark is owned by BMW.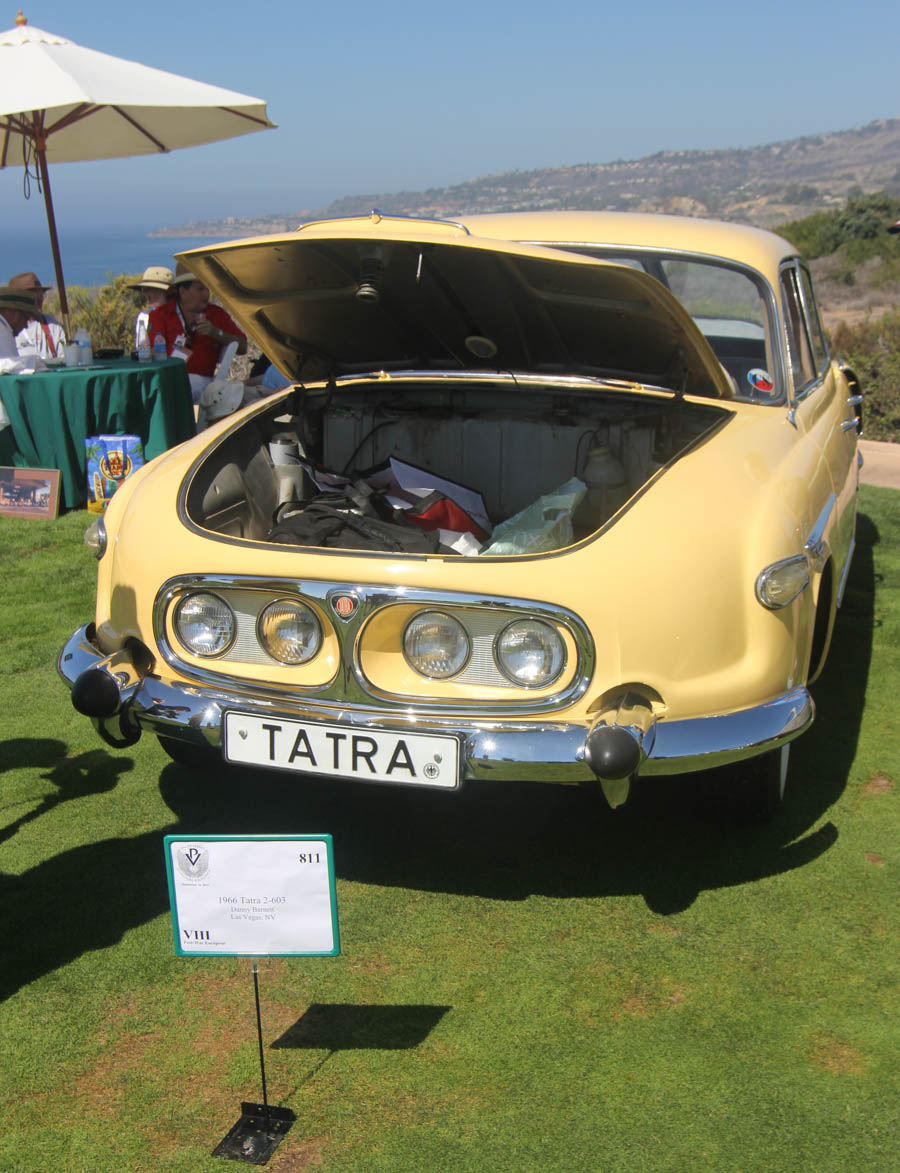 1966 Tatra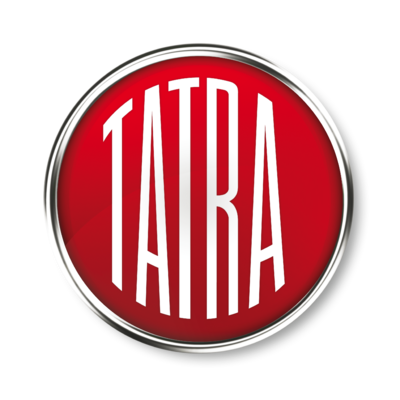 Did You Know? - Tatra is the third oldest car maker in the world after Daimler and Peugeot. During World War II Tatra was instrumental in the production of trucks, and tank engines for the German war effort.
Production of passenger cars ceased in 1999, but the company still produces a range of primarily all-wheel-drive 4×4, 6×6, 8×8, 10×10, and 12×12 trucks. The brand is mainly known as a result of the legendary Czech truck racer Karel Loprais: in 1988–2001 he won the world's hardest off-road race Dakar Rally as many as six times with the Tatra 815.
At the time of his sixth victory, he was the most successful driver in the history of the Dakar.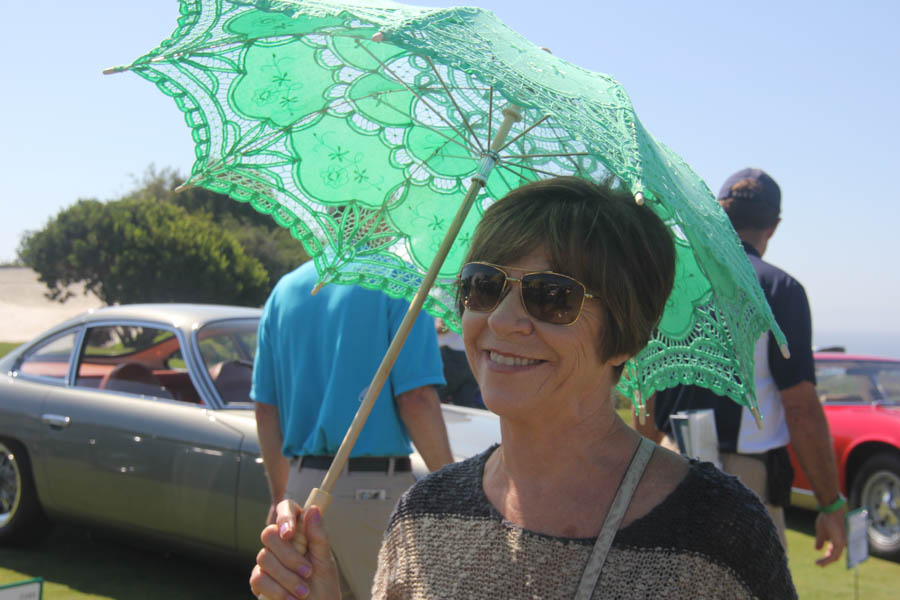 Keepin' cool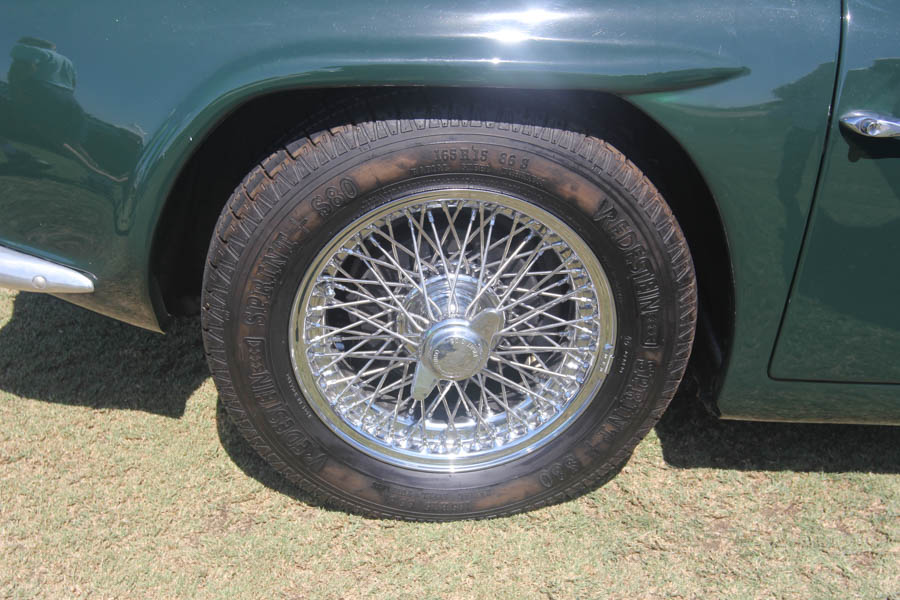 One good pothole and you would have to get the wheel realigned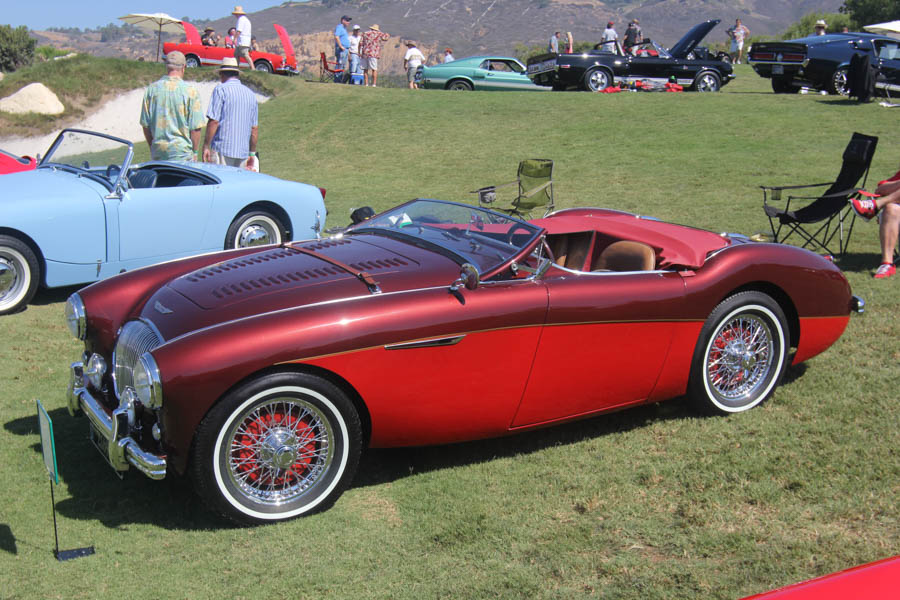 Love the colors... A Valentines Day car

Look at the seatbelts in the Shelby

We heard a familiar sound in the sky

The Catalina DC-3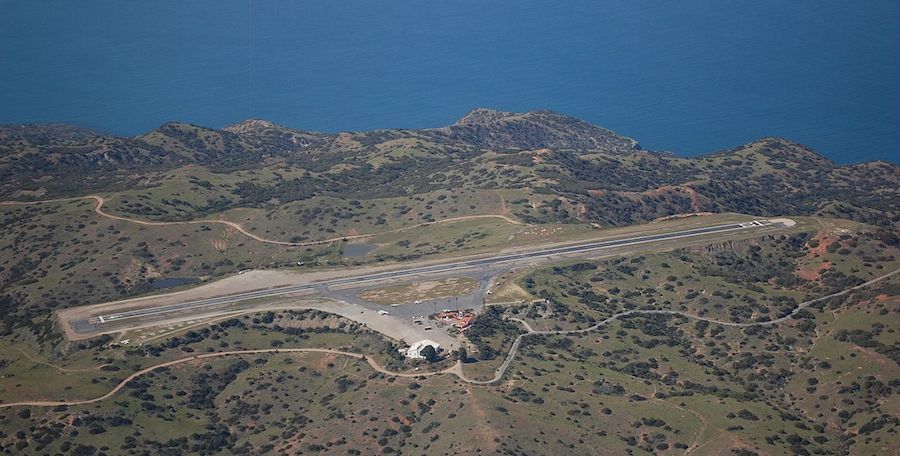 Airport in the sky!
Did You Know? - Catalina Airport (IATA: CIB, ICAO: KAVX, FAA LID: AVX) is a privately owned airport located six miles (10 km) northwest of the central business district of Avalon, California in the middle of Catalina Island.
The airport is open to the public and allows general aviation aircraft to land there. The only requirement is that inbound pilots state their intention to land and that they pay a $25 landing fee.
The airport is primarily used for general aviation. The airport is also used for airfreight from the mainland. Supplies for the island are delivered via Douglas DC-3 aircraft daily.
There are no scheduled passenger flights to or from the airport. It is also known as the Airport in the Sky due to the fact it lies near the island's highest point at an elevation of 1,602 ft (488 m)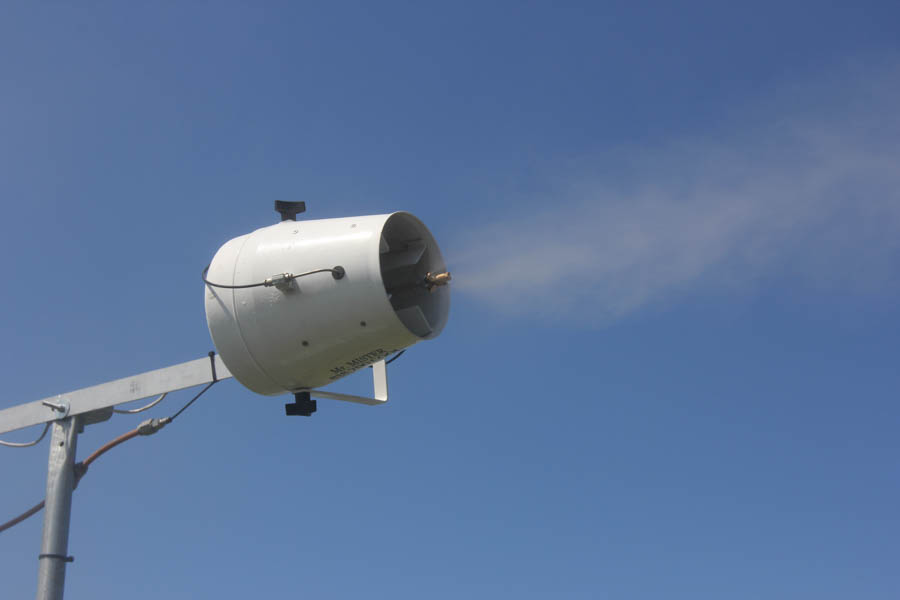 The misters were going full blast
Did You Know? - Misting systems work by pumping highly pressurized water through specialized nozzles. This results in ultra-fine water droplets spraying into the air. Heat is absorbed by the moisture as it changes from liquid to vapor during a process called "evaporative cooling" and thus the target area can experience heat reduction of up to 30°F.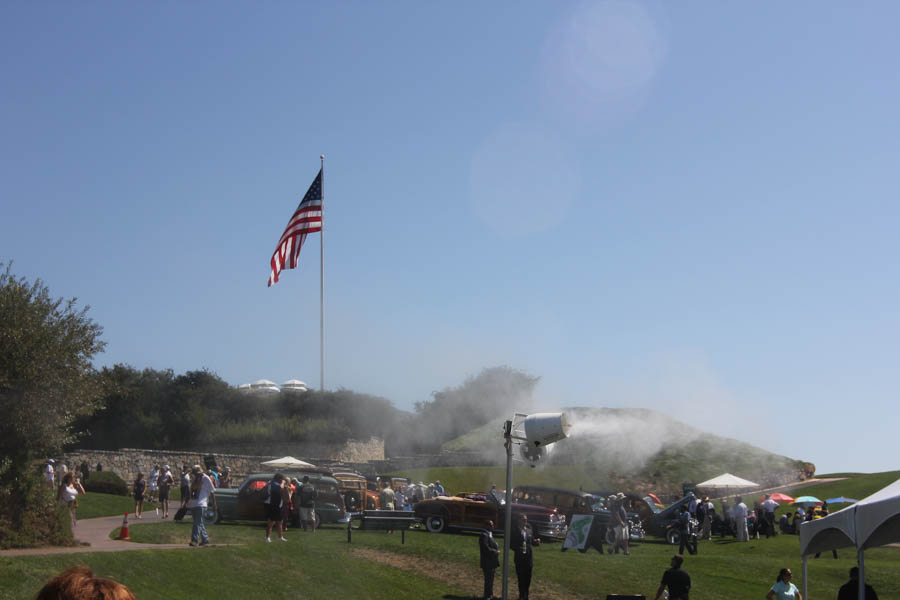 There were misters everywhere on the grounds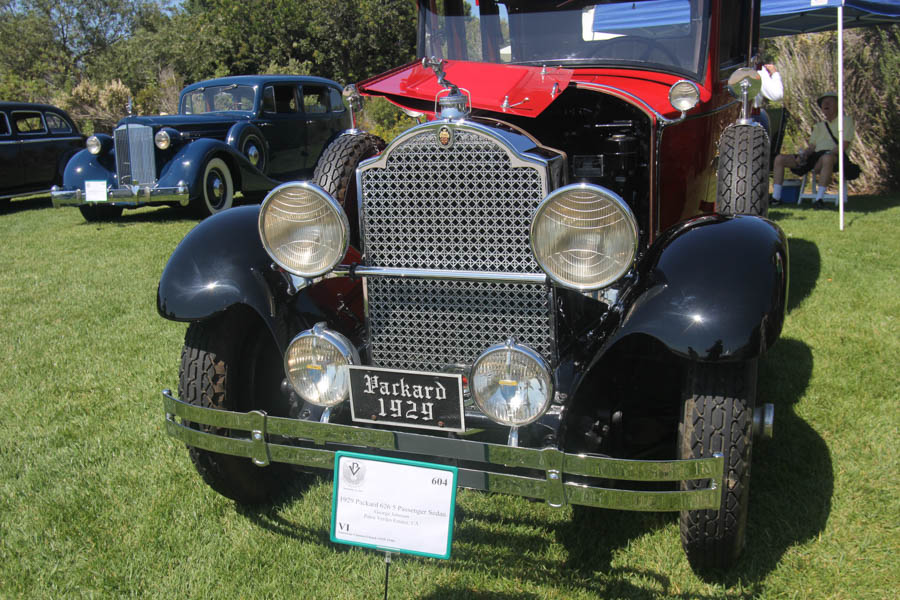 Built like a brick outhouse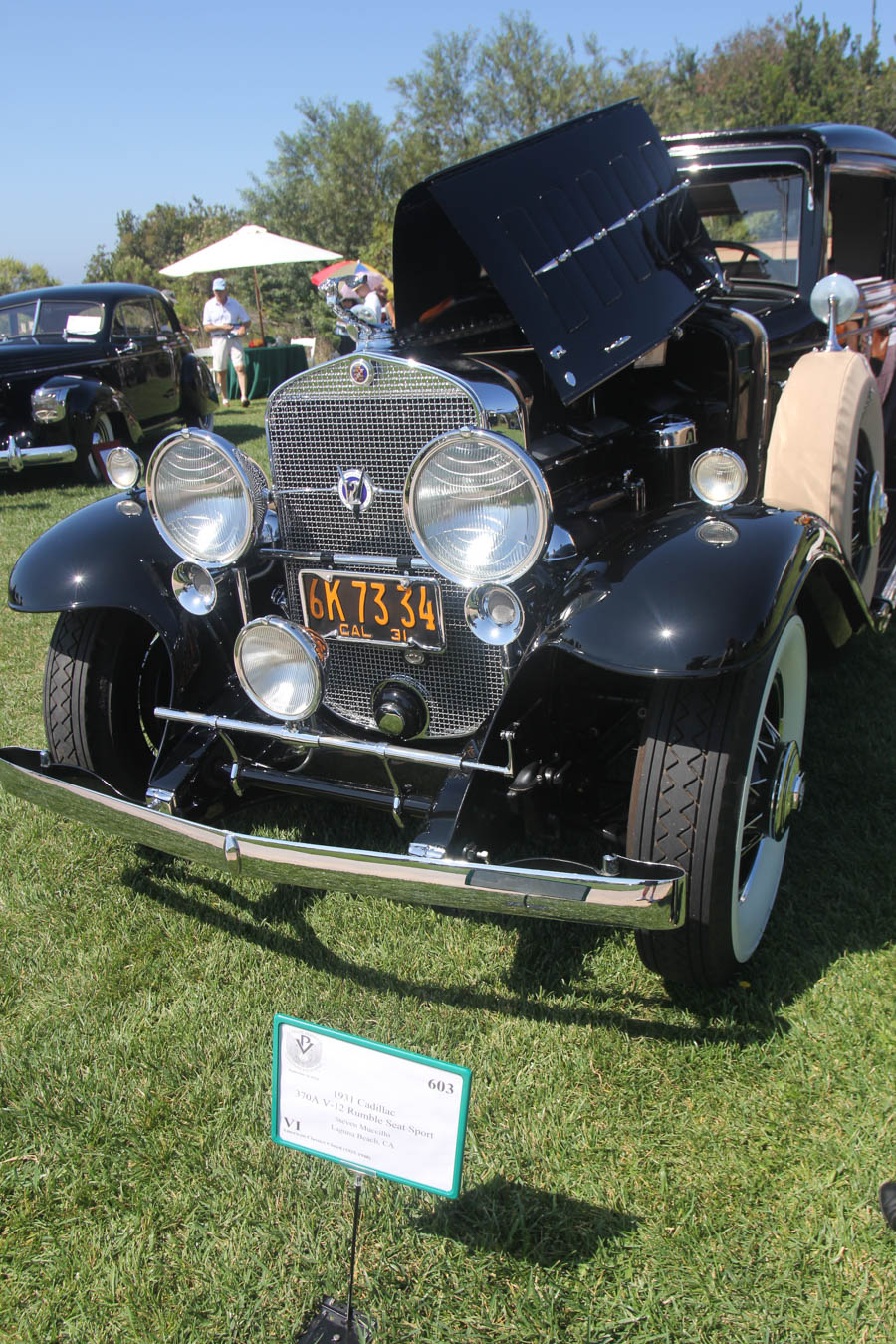 This Cadillac is a V-12
Did You Know? - A V12 engine is a V engine with 12 cylinders mounted on the crankcase in two banks of six cylinders, usually but not always at a 60° angle to each other, with all 12 pistons driving a common crankshaft.[1]
Since each cylinder bank is essentially a straight-6, this configuration has perfect primary and secondary balance no matter which V angle is used and therefore needs no balance shafts.
A V12 with two banks of six cylinders angled at 60°, 120° or 180° (with the latter configuration usually referred to as a flat-12) from each other has even firing with power pulses delivered twice as often per revolution as a straight-6.
This allows for great refinement in a luxury car. In a racing car, the rotating parts can be made much lighter and thus more responsive, since there is no need to use counterweights on the crankshaft as is needed in a 90° V8 and less need for the inertial mass in a flywheel to smooth out the power delivery.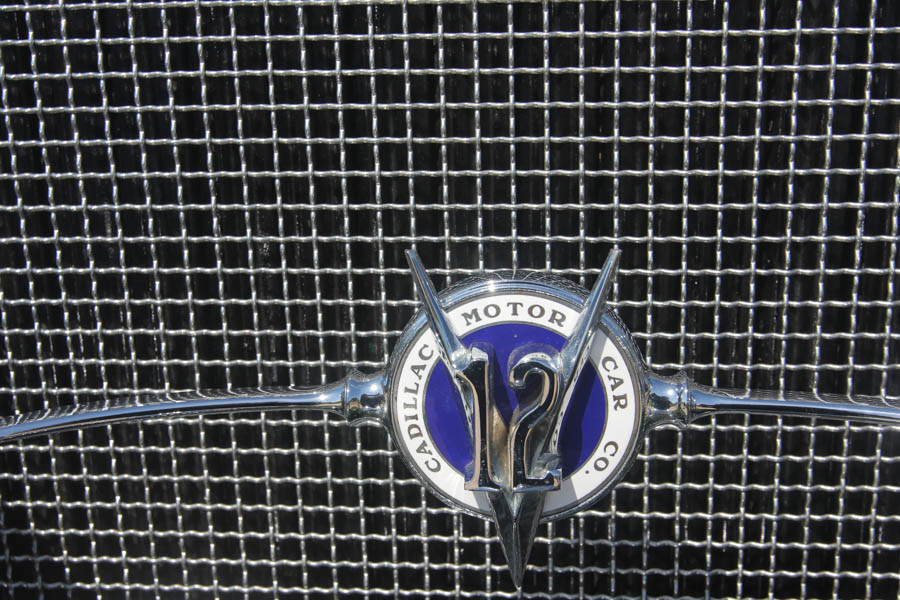 The 1940's Cadillac is still stunning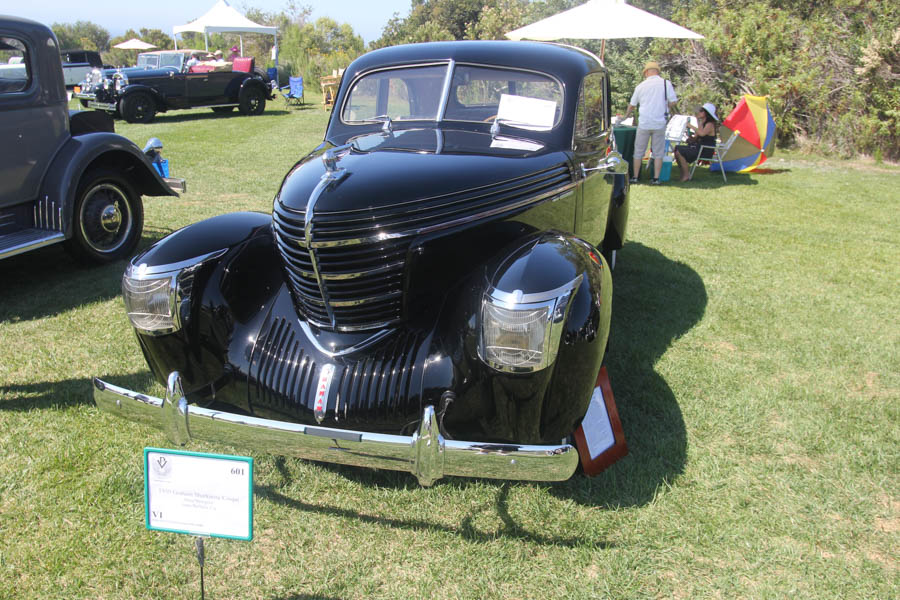 1939 Graham Sharknose
Did You Know? - Graham-Paige was an American automobile manufacturer founded by brothers Joseph B. Graham (September 12, 1882–July 1970), Robert C. Graham (August 1885–October 3, 1967), and Ray A. Graham (May 28, 1887–August 13, 1932) in 1927.
Automobile production ceased in 1940, and its automotive assets were acquired by Kaiser-Frazer in 1947. As a corporate entity, the Graham-Paige name continued until 1962.

The rearview mirror had to go someplace

1932 Auburn Boat Tailed Speedster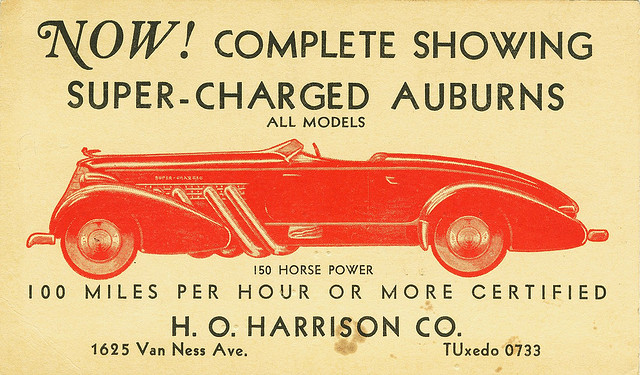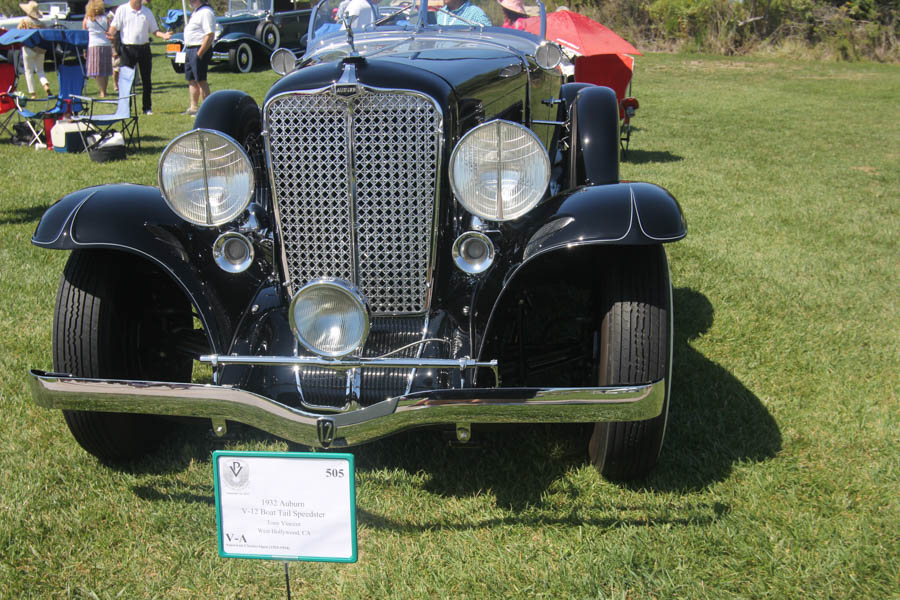 V-12 powered Auburn

1932 Crysler Imperial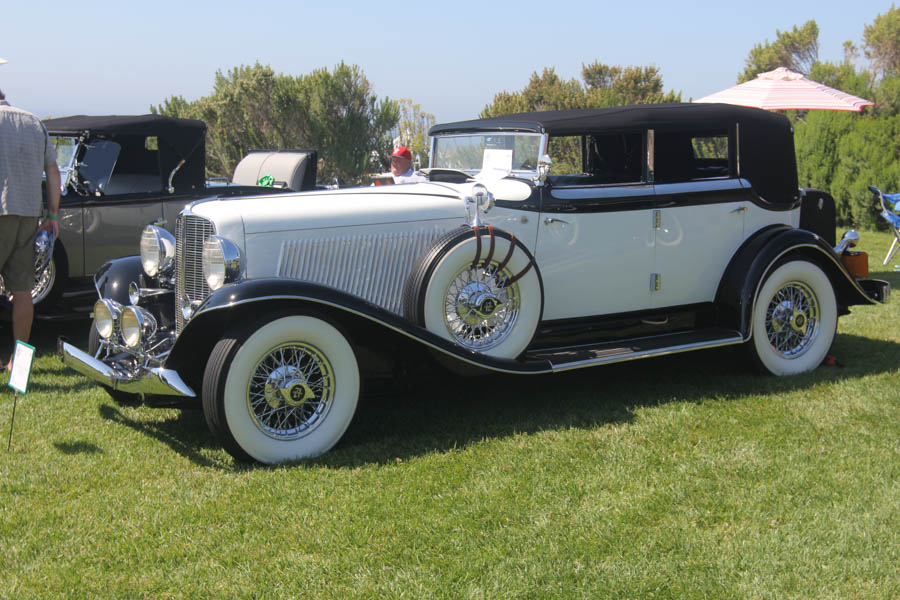 A real beauty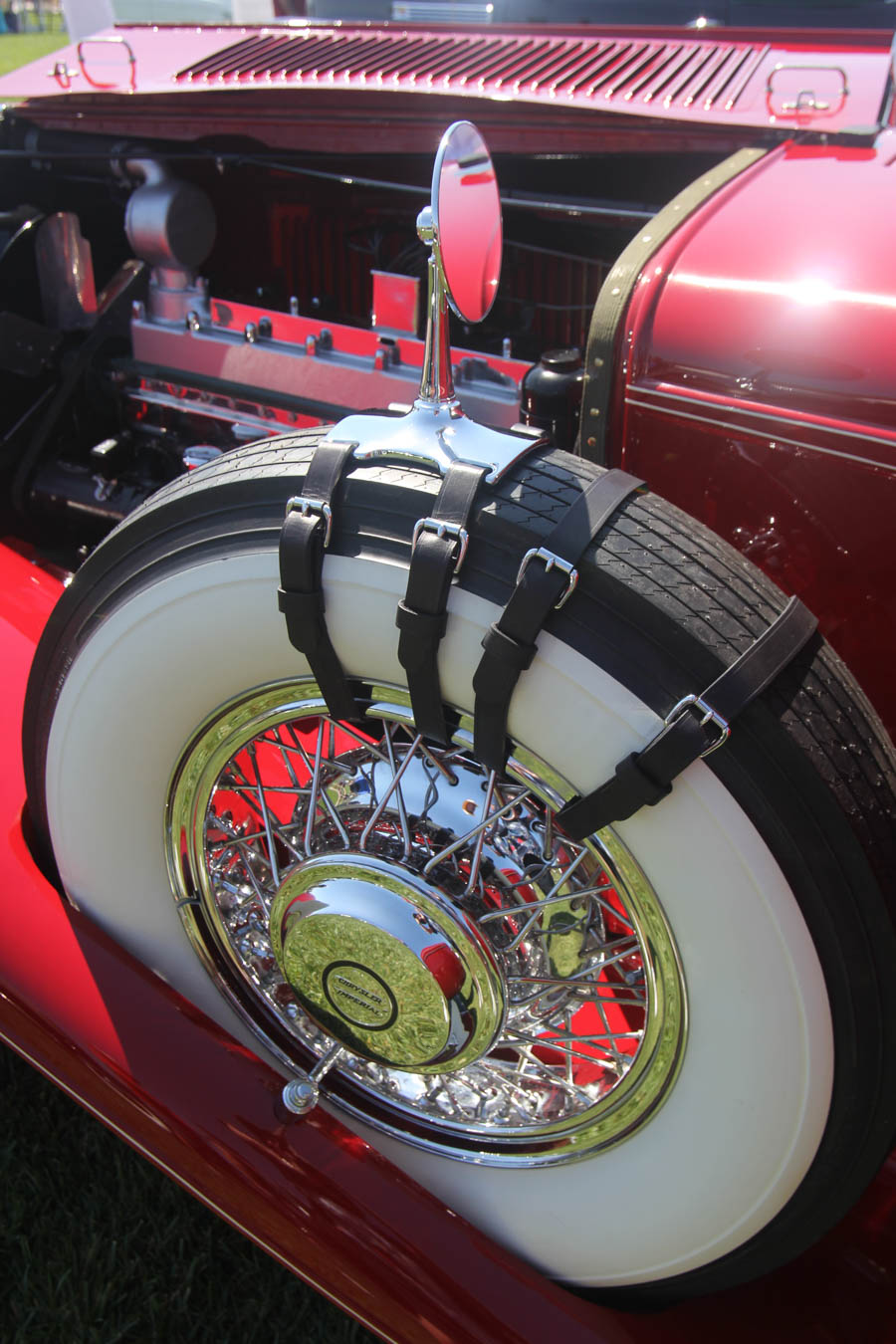 Spare tires needed to be handy... Not like today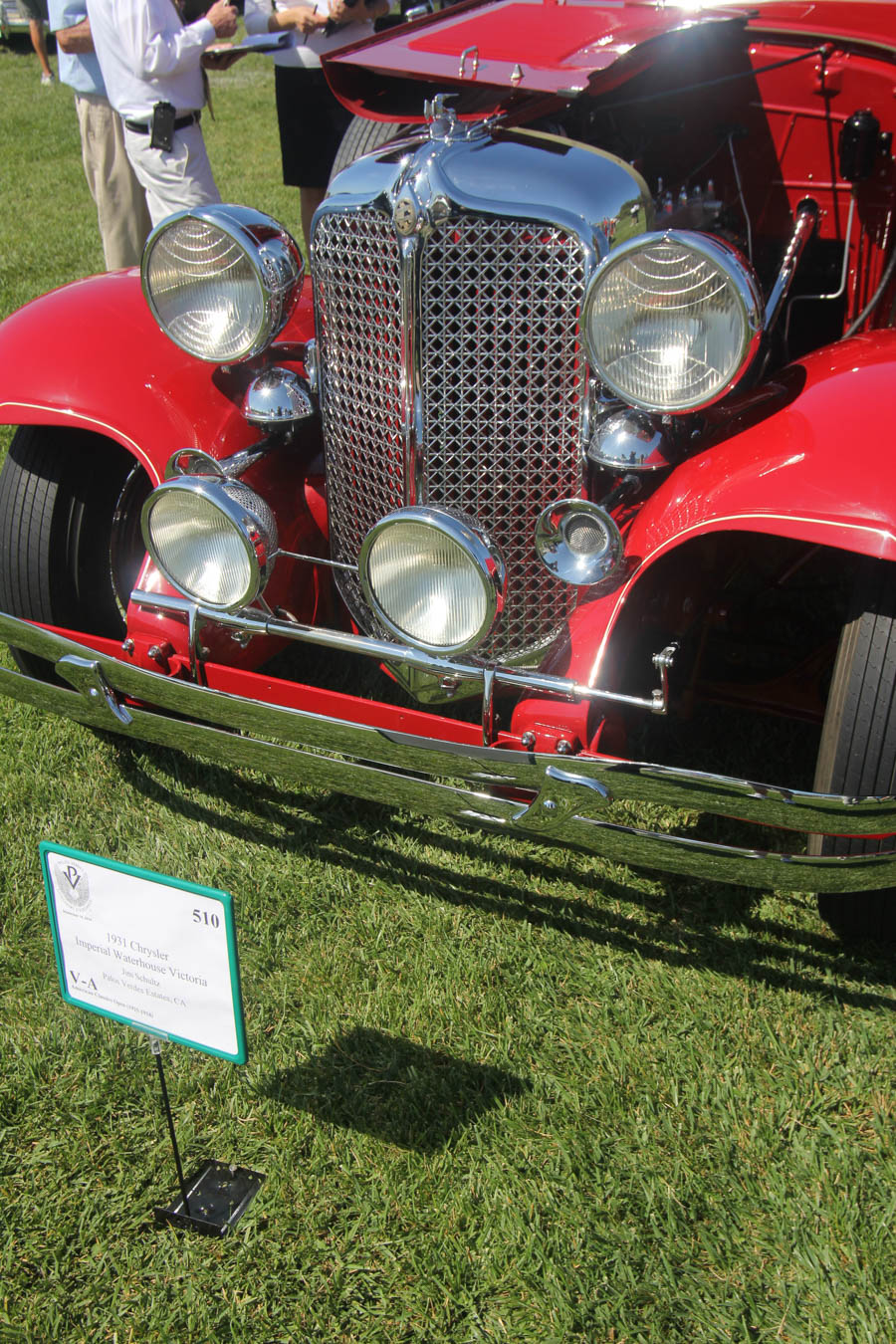 Miles of chrome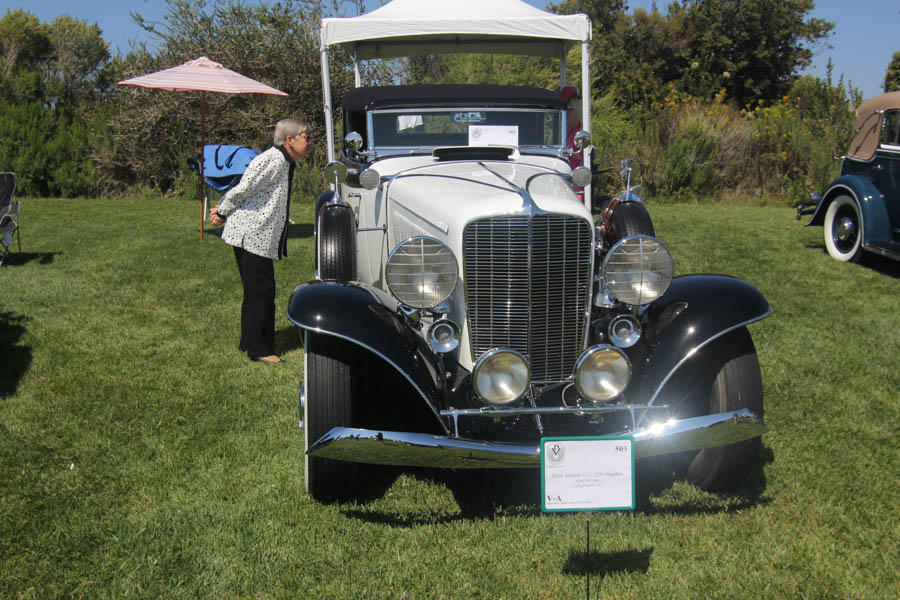 Sue Studied this car carefully

Suicide doors were common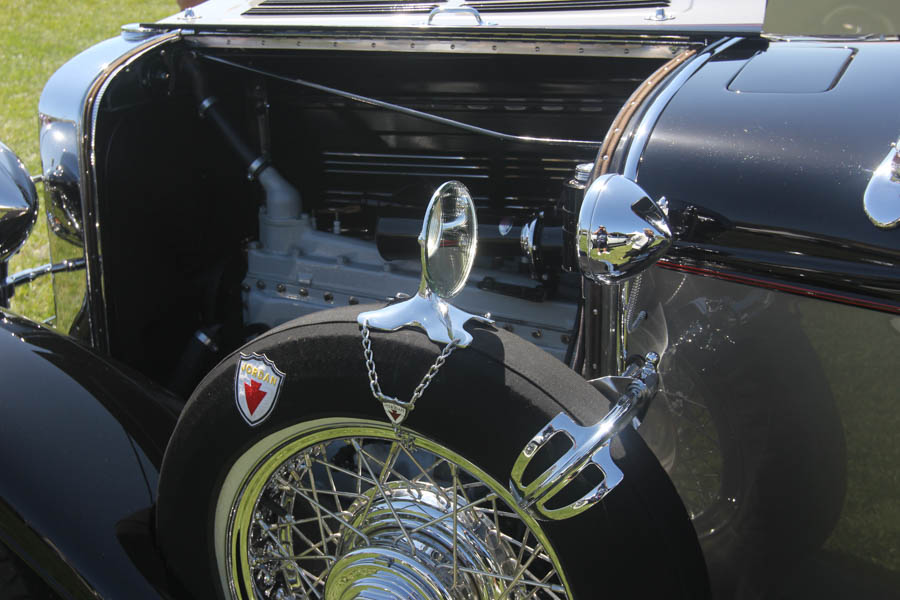 A big engine

Spring steel bumpers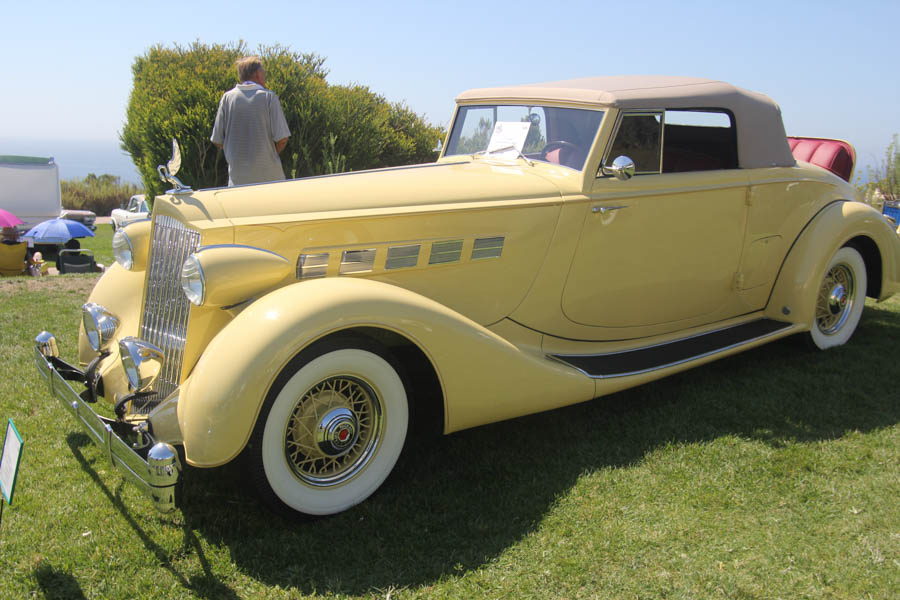 1933 Cord

1936 Jensen Tourer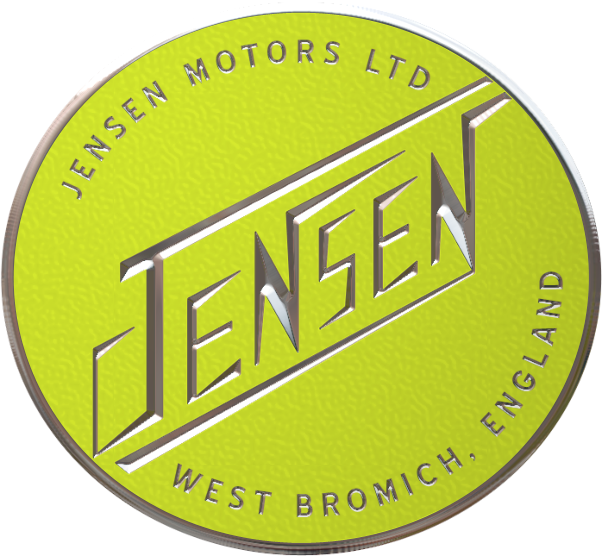 Did You Know? - Jensen Motors Ltd was a British manufacturer of sports cars and commercial vehicles, based in the Lyng – West Bromwich (in the West Midlands, west of Birmingham).
The Jensen brothers (Alan and Richard, born in Moseley, Birmingham) had been employed in the bodyshop of Patrick Motors, Selly Oak, Birmingham in a building still standing next to the University of Birmingham campus. Jensen Motors Limited was established in 1934 and ceased trading in 1976.
The rights to Jensen were bought and the company operated in Speke, Liverpool from 1998 to 2002. Under further new owners, a new version of the Jensen Interceptor was announced in 2011 as bringing manufacturing back to the former Jaguar motor plant in Browns Lane, Coventry.