Time To See The Cars September 19th 2010
Join us for the 18th Annual Palos Verdes Concours d'Elegance September 18 and 19, 2010. This year's theme is German Fest with Mercedes-Benz as the marque. The ever-popular Tour d'Epicure Road Rallye starts the weekend off on Saturday afternoon, followed by the Grand Marshal's Reception. Sunday's Concours d'Elegance returns again to the spectacular Trump National Golf Club on the cliffs overlooking the Pacific Ocean.


Little MG
Did you know? - MG Cars is a former British sports car manufacturer, which was founded in 1924, the creator of the MG brand. MG Cars is best known for its two-seat open sports cars, but MG also produced saloons and coupés. More recently, the MG marque has also been used on sportier versions of other models belonging to the parent company.

Bye baby car.. See you in a few minutes

Kit car...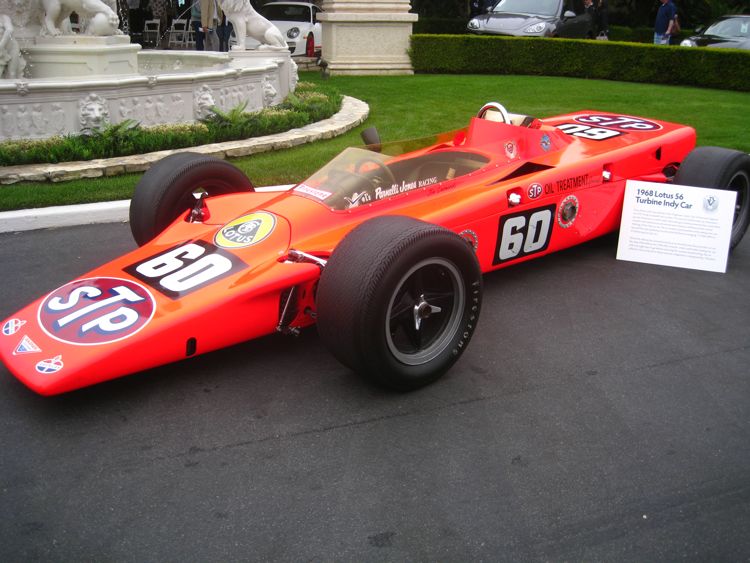 Not a kit car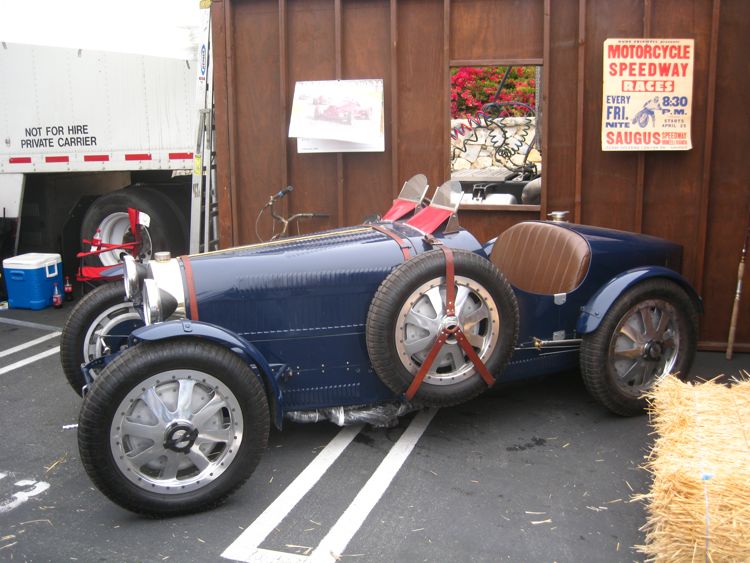 Leather belts keep the bonnet on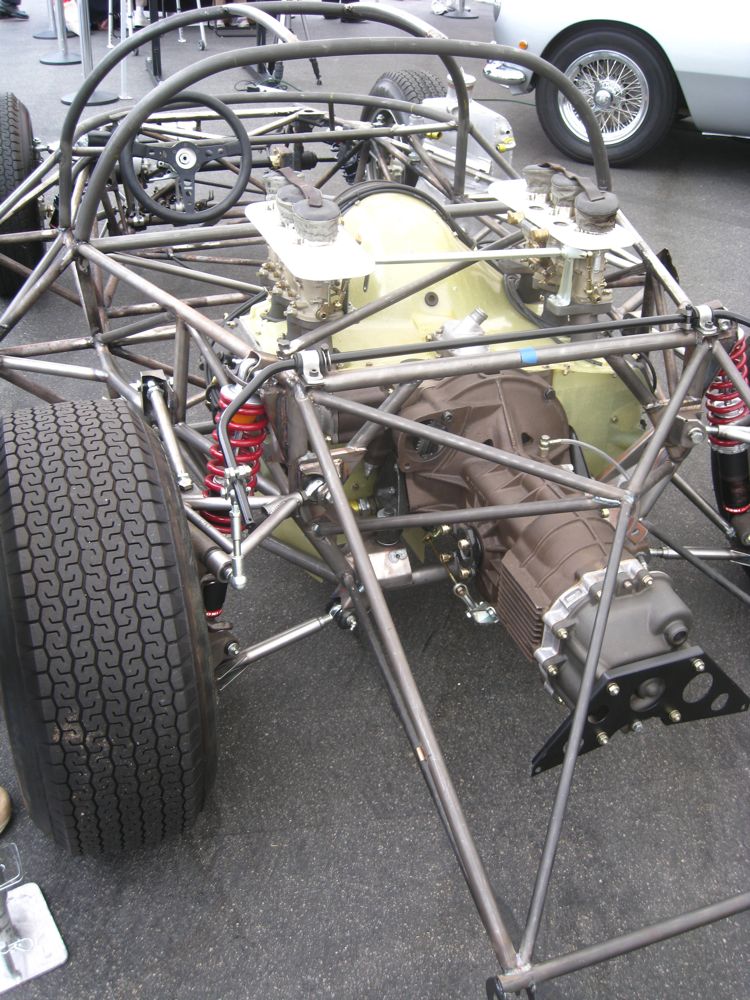 Not much of a frame
Hot Rod Del Goes For A Spin
Did you know? - A motion simulator or motion platform is a mechanism that encapsulates occupants and creates the effect/feelings of being in a moving vehicle. Motion simulators fall into two categories (described below) based on whether the occupant is controlling the vehicle, the more common case for a system described as a simulator; or if the occupant is a passive rider, also referred to as a simulator ride or motion theater.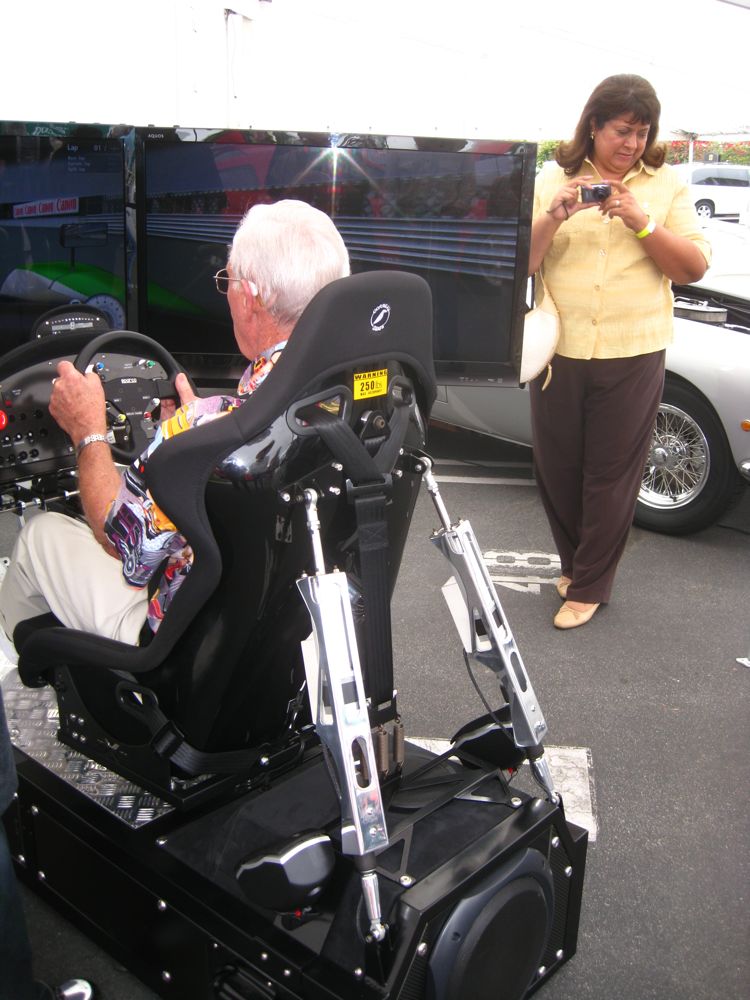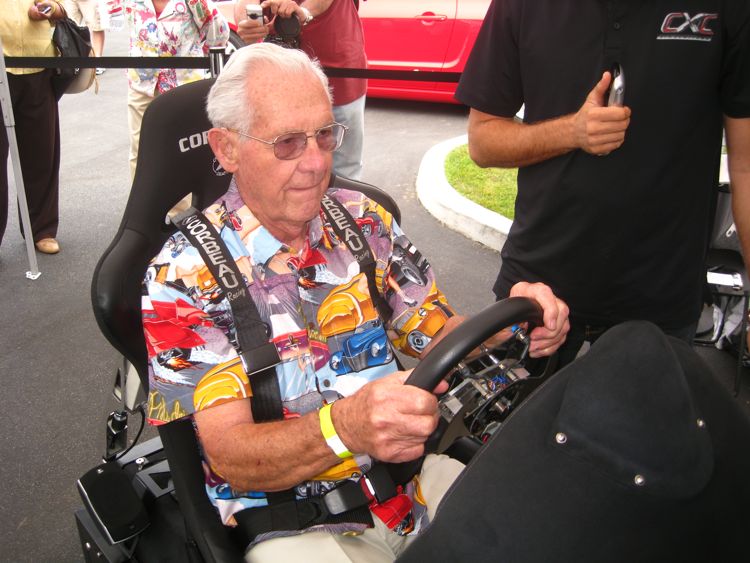 Now He Wants To Drive This One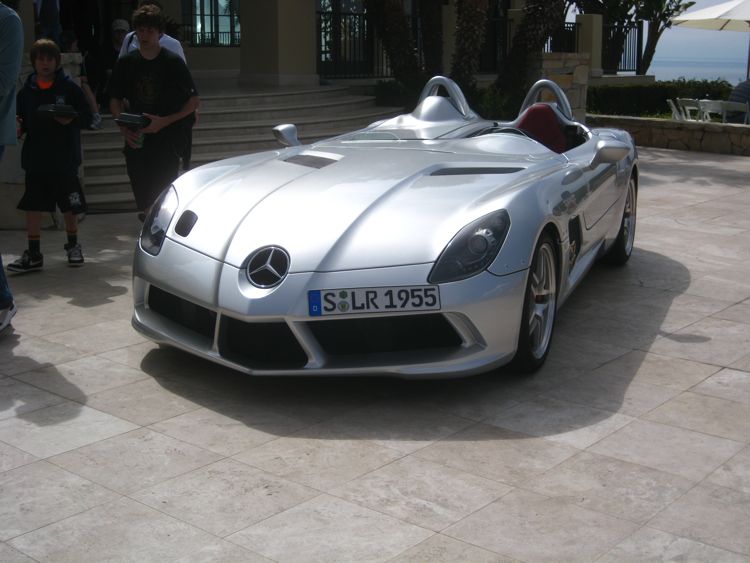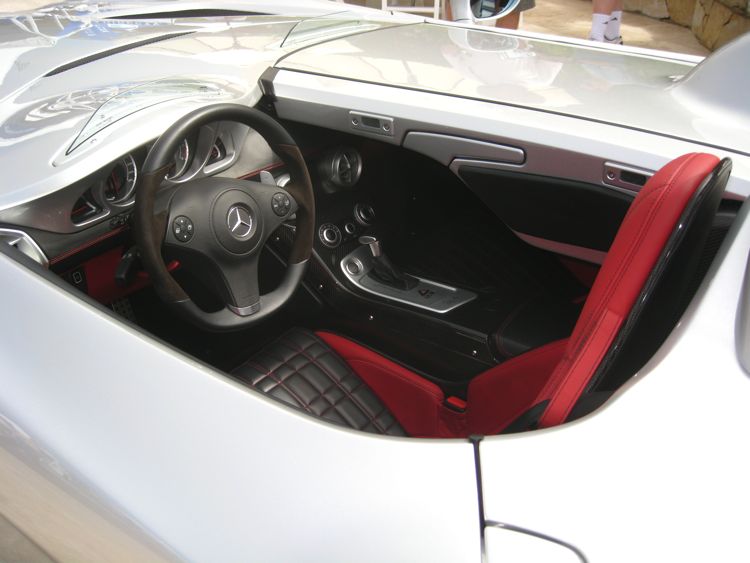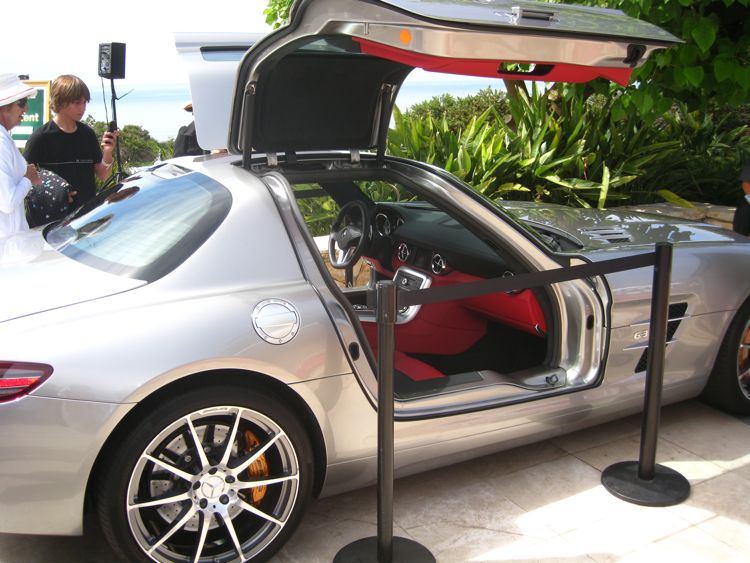 Did you know? - Gull-wing door (German: Flügeltüren) is an automotive industry term describing car doors that are hinged at the roof rather than the side, as pioneered by the 1952 Mercedes-Benz 300SL race car (W194) and its road-legal version (W198) introduced in 1954.
Opening upwards, the doors evoke the image of a seagull's wings. In French they are portes papillon (butterfly doors). Conventional car doors are typically hinged at the front-facing edge of the door and the door swings outward in a horizontal plane.
Apart from the Mercedes-Benz 300SL of the mid-1950s and the experimental Mercedes-Benz C111 of the early 1970s, the most well-known examples of road-cars with gull-wing doors are Bricklin SV-1 from the 1970s and the DeLorean DMC-12 from the 1980s.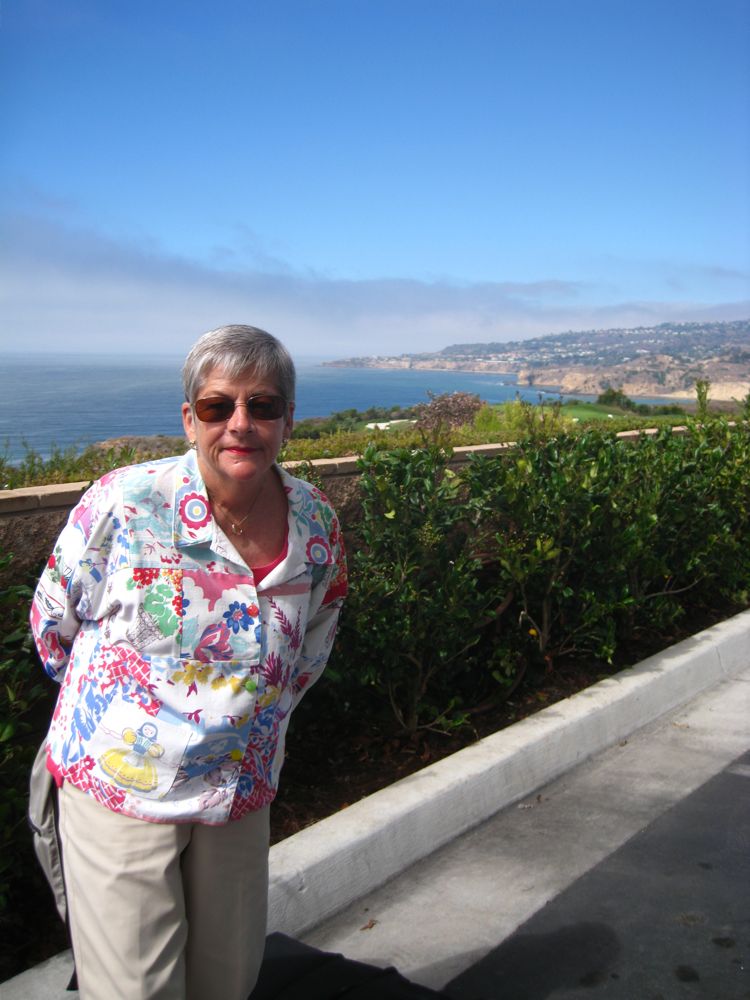 "Yeah! The Fog is going away"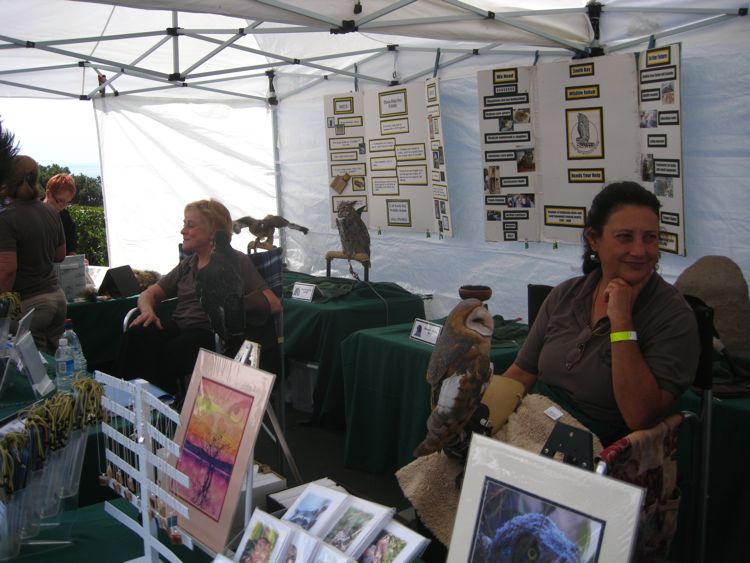 The birds are alive and well!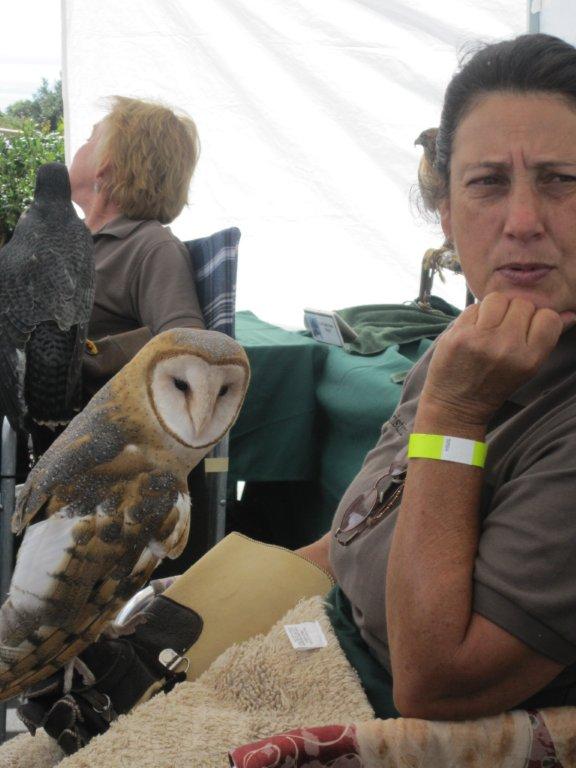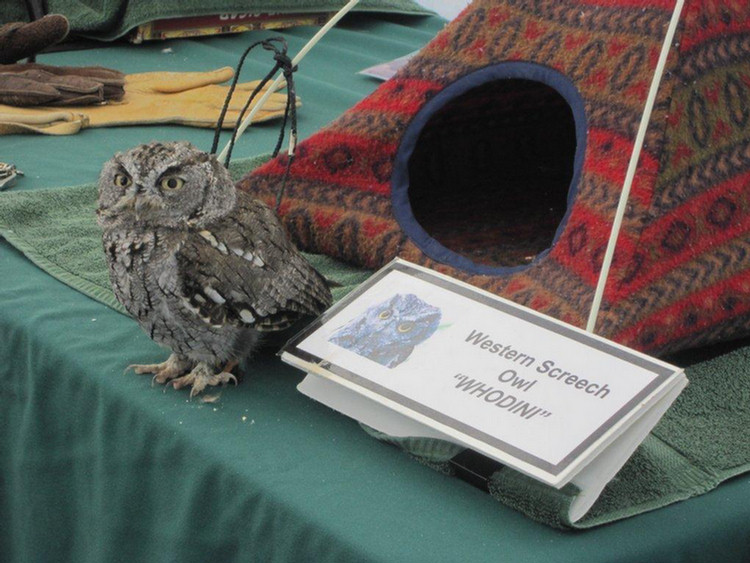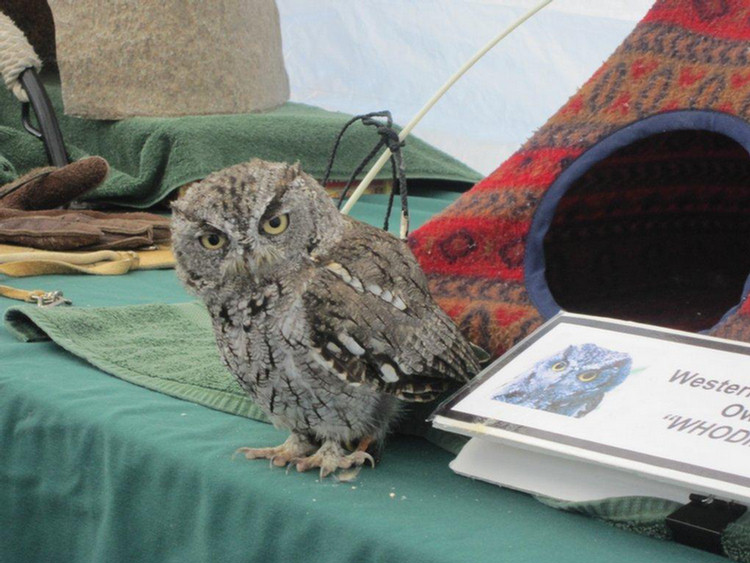 Slowly burning off
Did you know? - Fog is a collection of water droplets or ice crystals suspended in the air at or near the Earth's surface. While fog is a type of a cloud, the term "fog" is typically distinguished from the more generic term "cloud" in that fog is low-lying, and the moisture in the fog is often generated locally (such as from a nearby body of water, like a lake or the ocean, or from nearby moist ground or marshes).
Fog is distinguished from mist only by its density, as expressed in the resulting decrease in visibility: Fog reduces visibility to less than 1 km, whereas mist reduces visibility to no less than 1 km but less than 2 km. For aviation purposes in the UK, a visibility of less than 2 km but greater than 999 m is considered to be mist if the relative humidity is 95% or greater - below 95% haze is reported.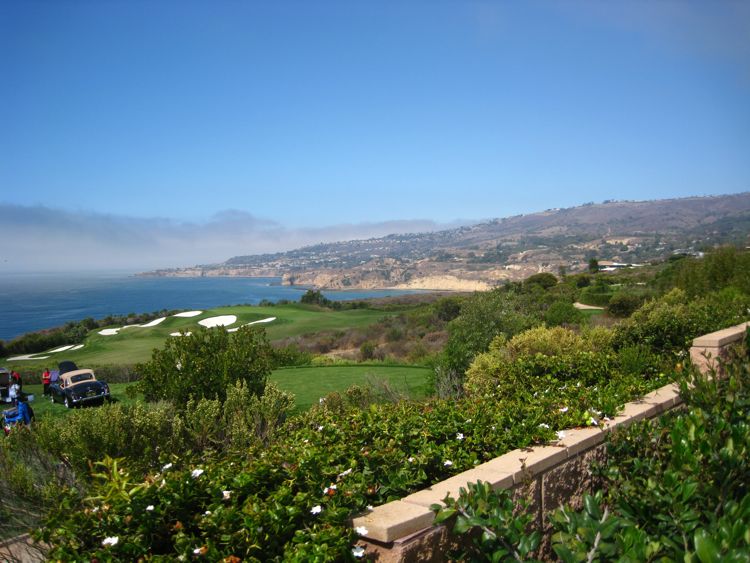 Fog is lurking just off shore
Let's Start down The Hill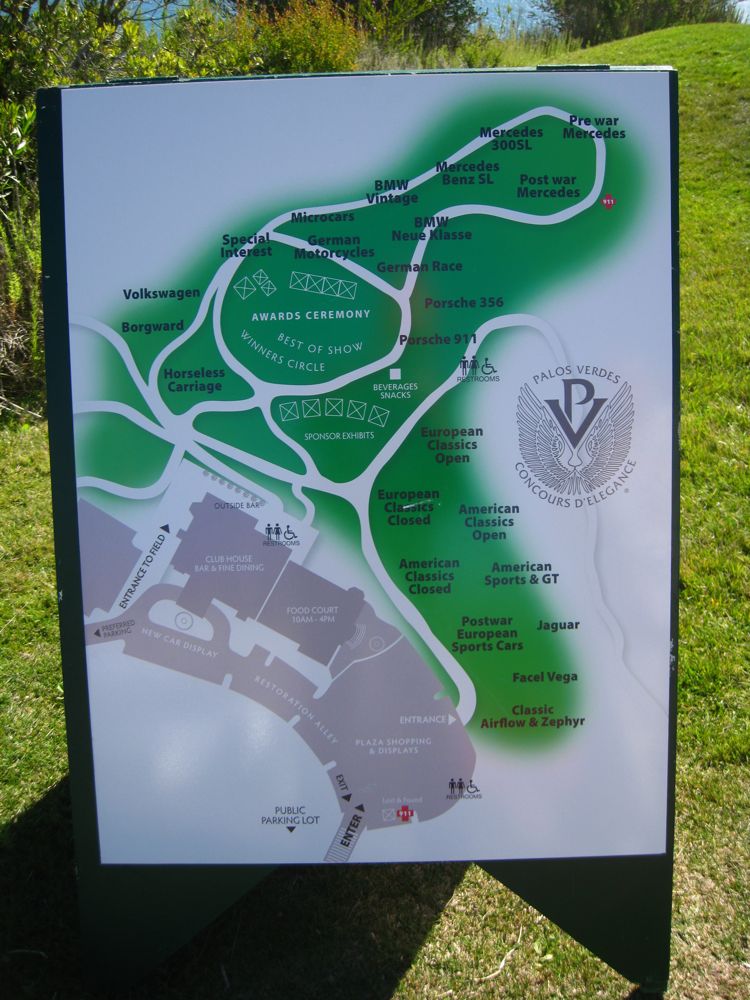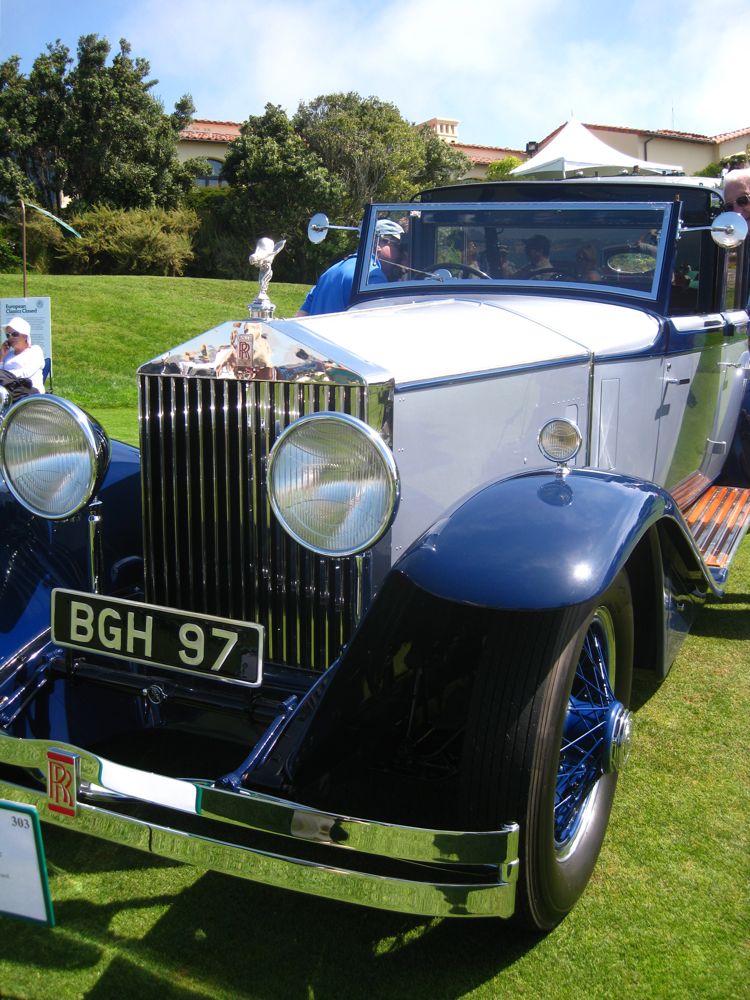 What else... Rolls Royce
Did you know? - Rolls-Royce Limited was a British car, and from 1914, aero-engine manufacturing company founded by Charles Stewart Rolls and Henry Royce on 15 March 1906 as the result of a partnership formed in 1904. In 1971, Rolls-Royce was crippled by the development of the advanced RB211 jet engine, resulting in the nationalisation of the company as Rolls-Royce (1971) Limited. In 1973, the car division was separated from the parent company as Rolls-Royce Motors.
In 1884, Henry Royce started an electrical and mechanical business. He made his first car, a two-cylinder Royce 10, in his Manchester factory in 1904, and was introduced to Charles Rolls at the Midland Hotel in Manchester on 4 May of that year. Rolls was proprietor of an early motor car dealership, C.S.Rolls & Co. in Fulham.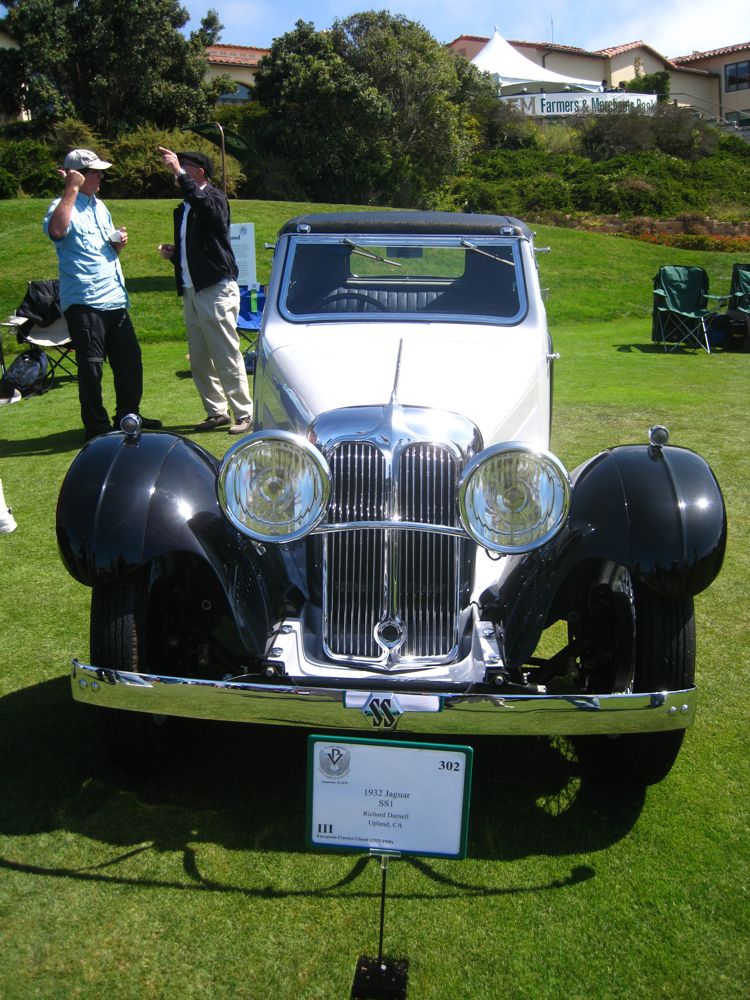 1932
Did you know? - Jaguar was founded as the Swallow Sidecar Company by Sir William Lyons in 1922, originally making motorcycle sidecars before evolving into passenger cars. The name was changed to Jaguar after World War II due to the unfavorable connotations of the SS initials. Following a merger with the British Motor Corporation in 1968, subsequently subsumed by Leyland, which itself was later nationalized as British Leyland, Jaguar was listed on the London Stock Exchange in 1984, and became a constituent of the FTSE 100 Index until it was acquired by Ford in 1989. Jaguar also holds Royal Warrants from HM Queen Elizabeth II and HRH Prince Charles.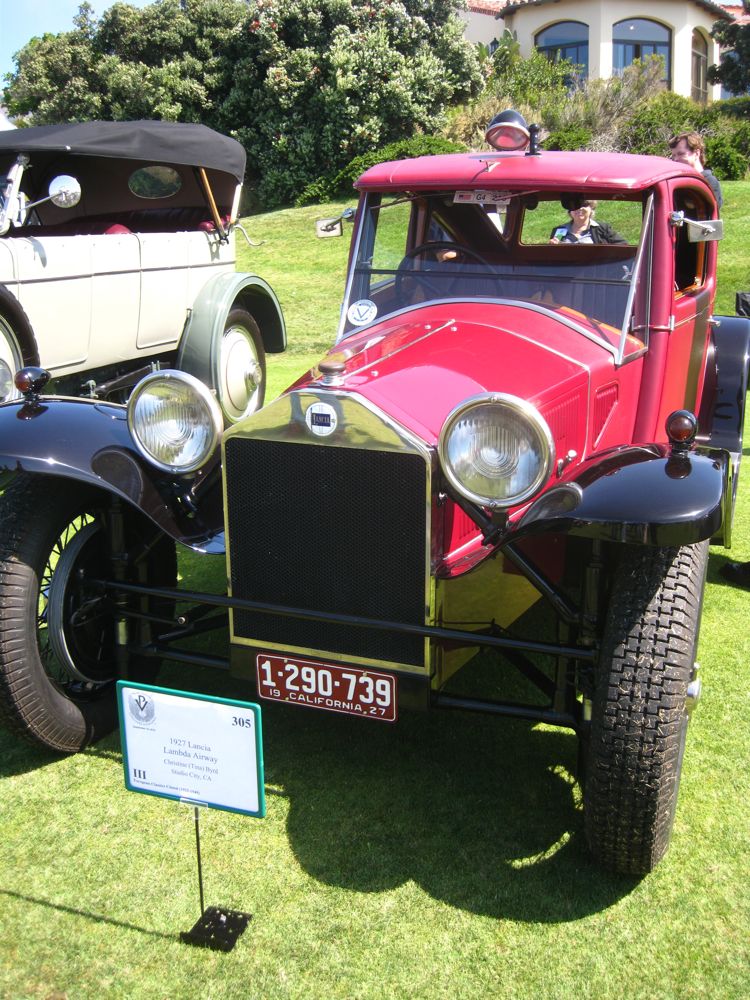 Leather top/sides - 1927 Lancia
Did you know? - Lancia Automobiles S.p.A. is an Italian automobile manufacturer founded in 1906 by Vincenzo Lancia and which became part of the Fiat Group in 1969. The company has a long history of producing distinctive cars and also has a strong rally heritage. Modern Lancias are seen as presenting a more luxurious alternative to the models in the Fiat range upon which they are based.

1920 Rolls Royce Silver Ghost
Did you know? - The Silver Ghost was the origin of Rolls-Royce's claim of making the "Best car in the world" – a phrase coined not by themselves, but by the prestigious publication Autocar in 1907. The chassis and engine were also used as the basis of a range of Rolls-Royce Armoured Cars.

1930Pierce-Arrow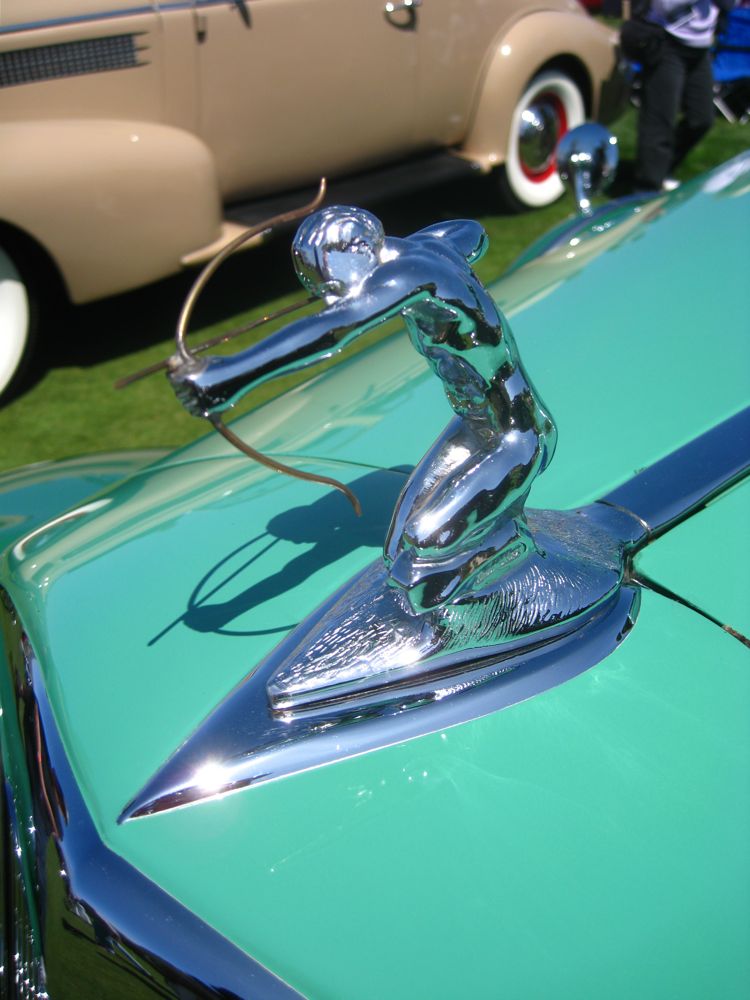 Pierce-Arrow auto ad, from 1919 magazine; June 26, 1919 "Life" magazine
Did you know? - Pierce-Arrow was an American automobile manufacturer based in Buffalo, New York, which was active from 1901-1938. Best known for its expensive luxury cars, Pierce-Arrow also manufactured commercial trucks, fire trucks, camp trailers, motorcycles, and bicycles.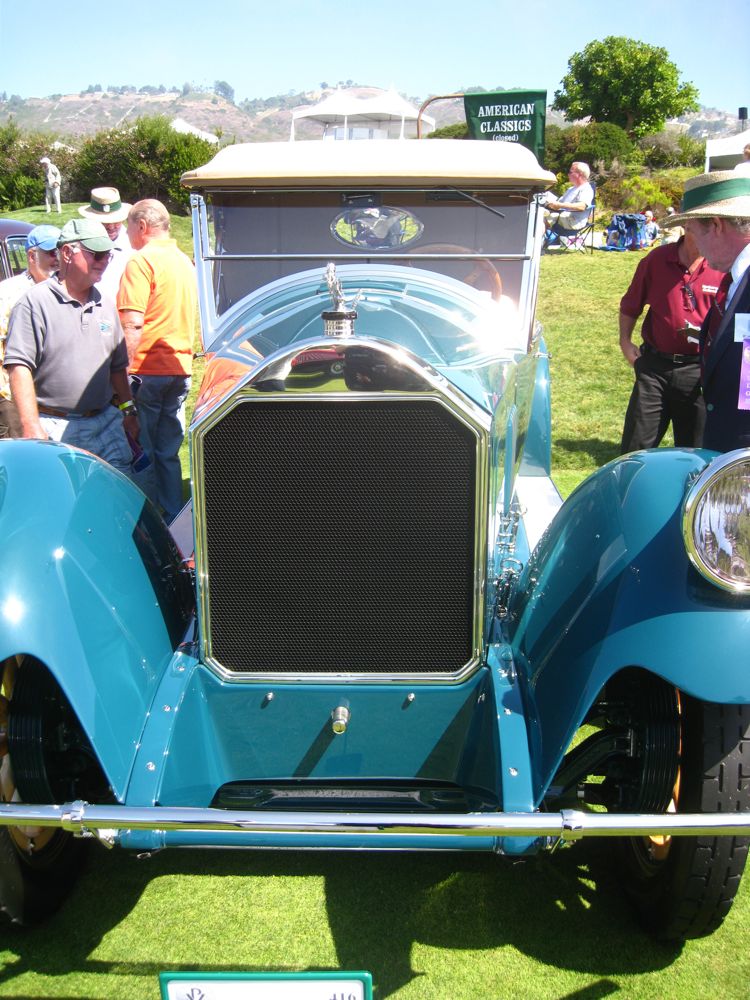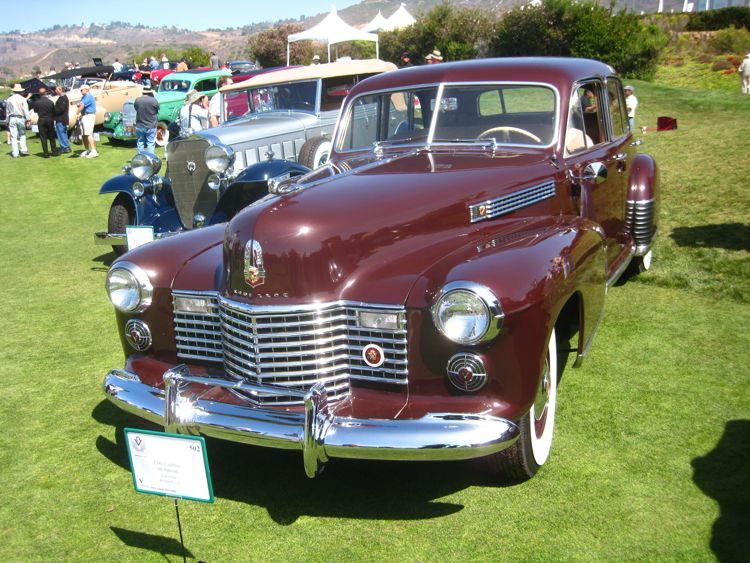 Cadillac entry
Did you know? - Cadillac was formed from the remnants of the Henry Ford Company when Henry Ford departed along with several of his key partners and the company was dissolved. With the intent of liquidating the firm's assets, Ford's financial backers William Murphy and Lemuel Bowen called in engineer Henry M. Leland of Leland & Faulconer Manufacturing Company to appraise the plant and equipment prior to selling them.
Instead, Leland persuaded them to continue the automobile business using Leland's proven single-cylinder engine. Henry Ford's departure required a new name, and on 22 August 1902 the company reformed as the Cadillac Automobile Company. Leland & Faulconer Manufacturing and the Cadillac Automobile Company merged in 1905.
The Cadillac automobile was named after the 17th-century French explorer Antoine Laumet de la Mothe, Sieur de Cadillac, who founded Detroit in 1701.

V-12's Amazing workmanship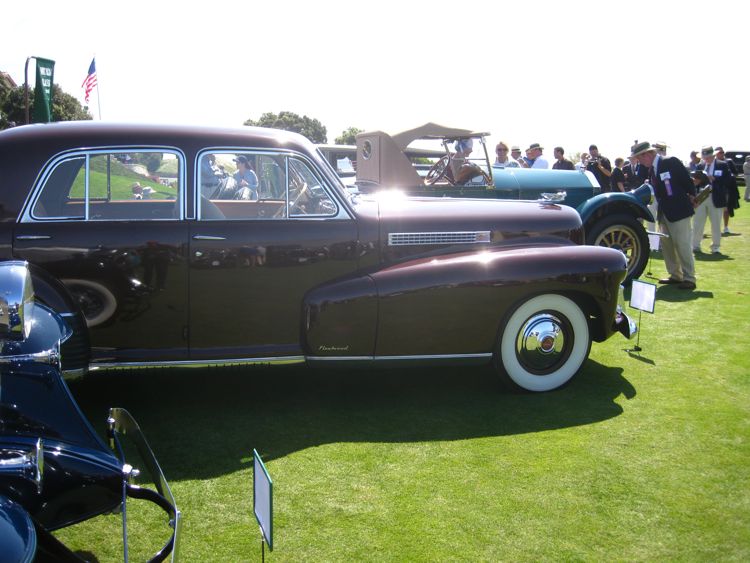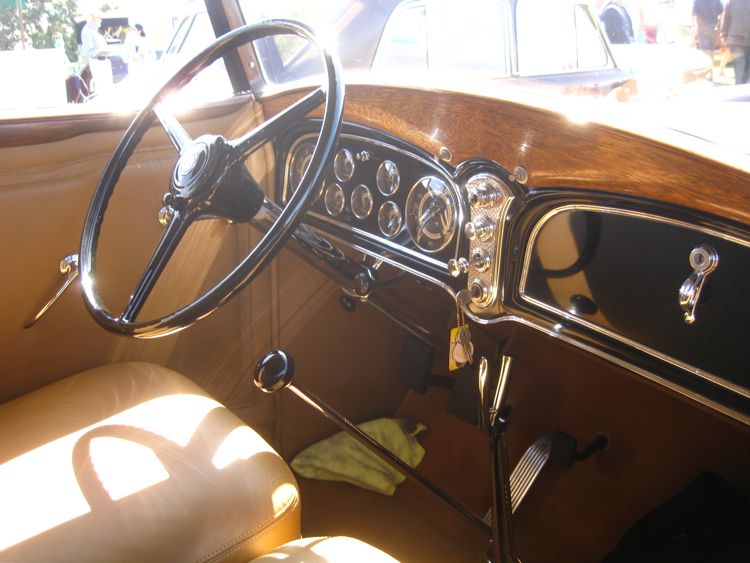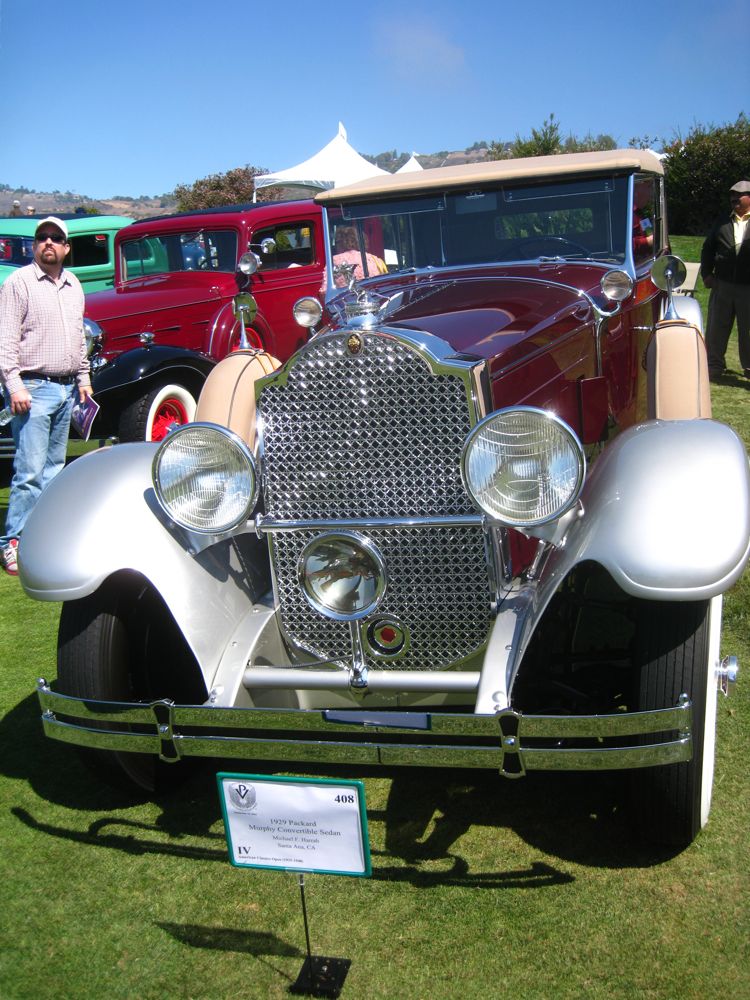 1929 Packhard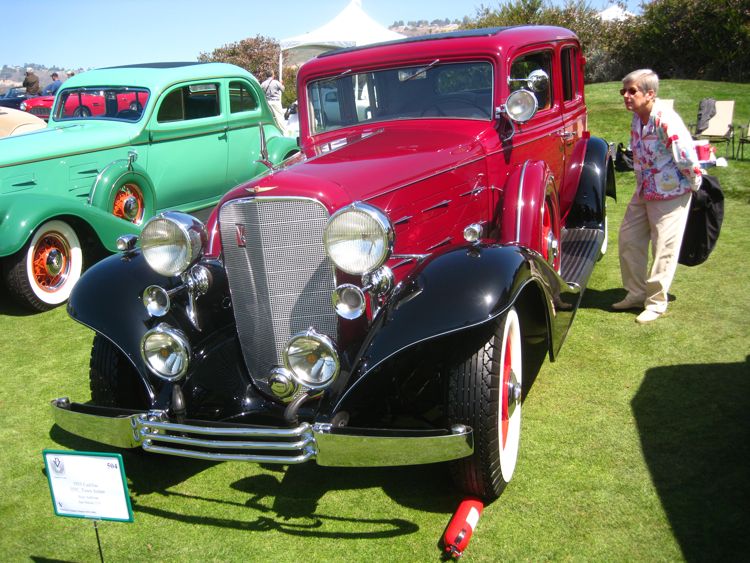 Sue is fond of Packhards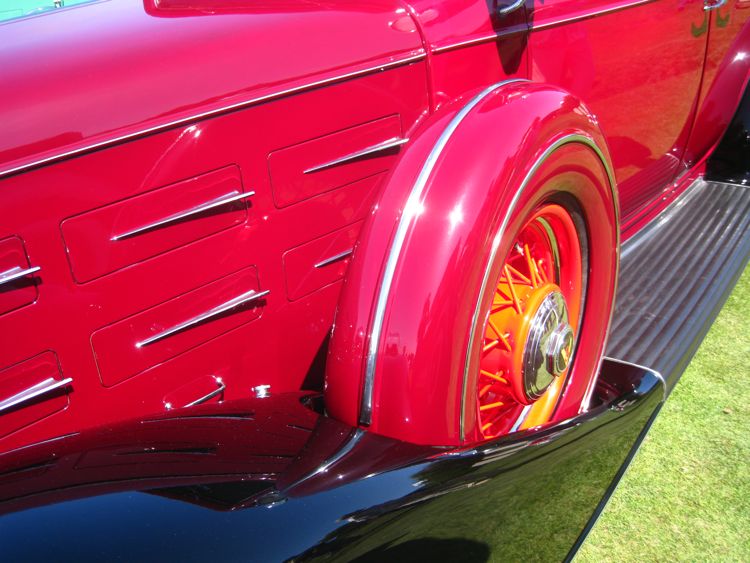 Wild colors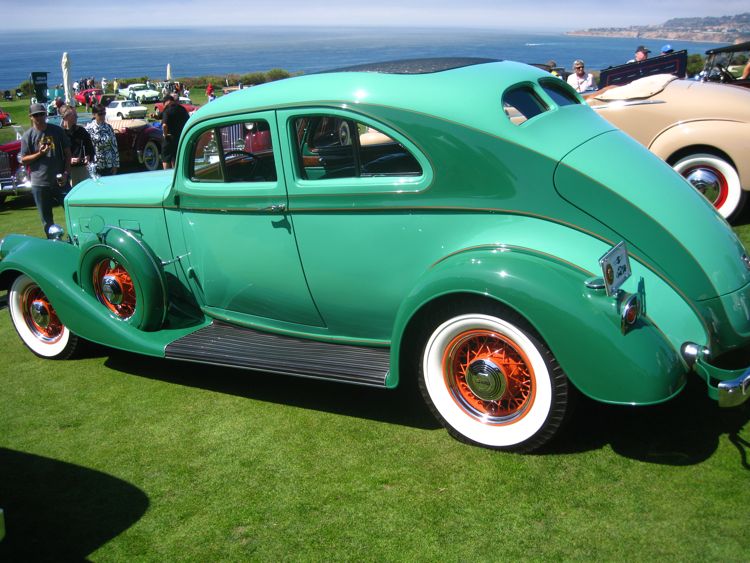 V-12 at your service
Did you know? - A V12 engine is a V engine with 12 cylinders mounted on the crankcase in two banks of six cylinders, usually but not always at a 60° angle to each other, with all 12 pistons driving a common crankshaft.
Since each cylinder bank is essentially a straight-6, this configuration has perfect primary and secondary balance no matter which V angle is used and therefore needs no balance shafts. A V12 with two banks of six cylinders angled at 45°, 60°, 120°, or 180° from each other has even firing with power pulses delivered twice as often per revolution as, and is smoother than a straight-6 because there is always even positive net torque output with little variation.
This allows for great refinement in a luxury car. In a racing car, the rotating parts can be made much lighter and thus more responsive, since there is no need to use counterweights on the crankshaft as is needed in a 90° V8 and less need for the inertial mass in a flywheel to smooth out the power delivery. In a large displacement, heavy-duty engine, a V12 can run slower than smaller engines, prolonging engine life.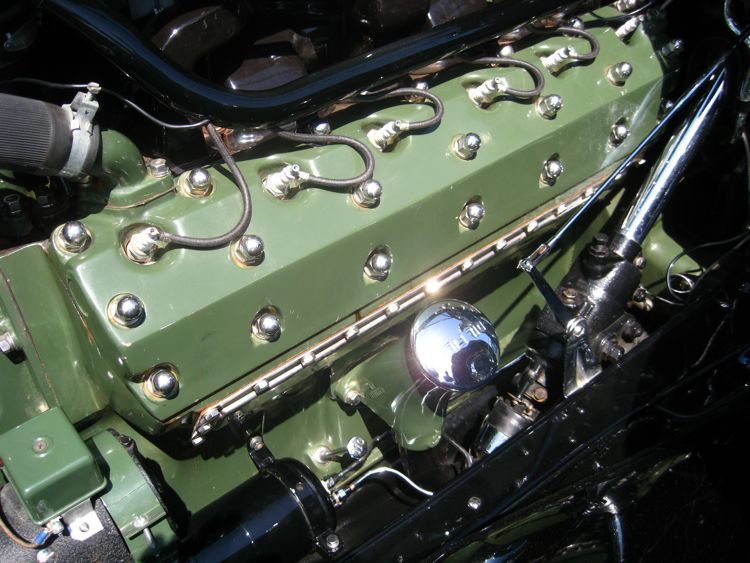 Chck the size of the stering wheel shaft
Cars Get Smaller After The War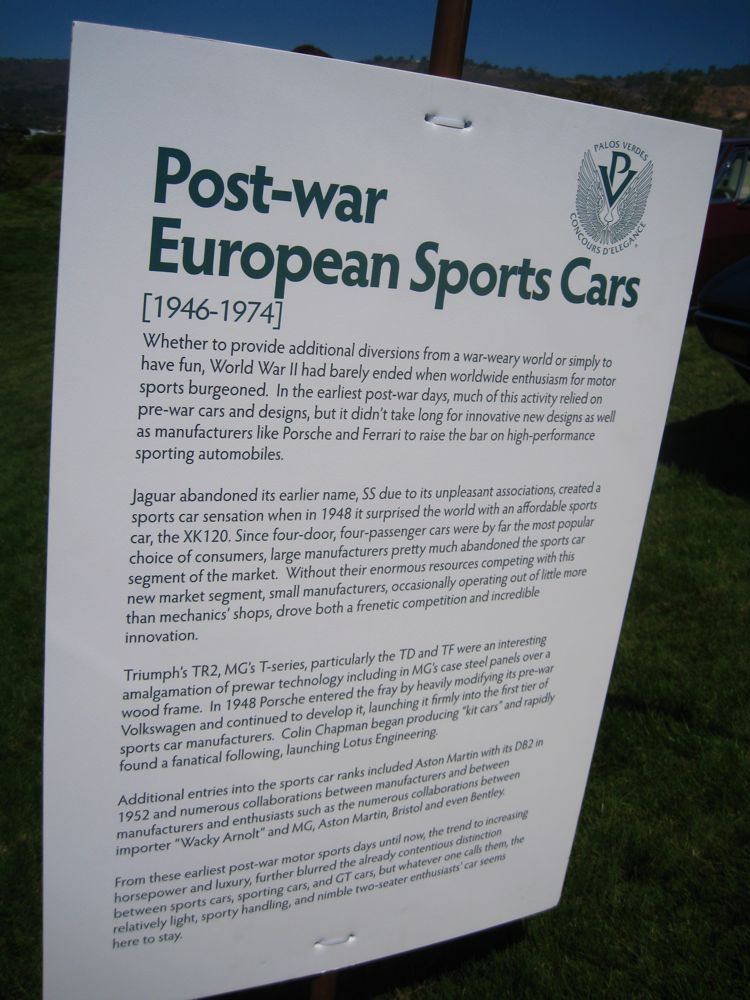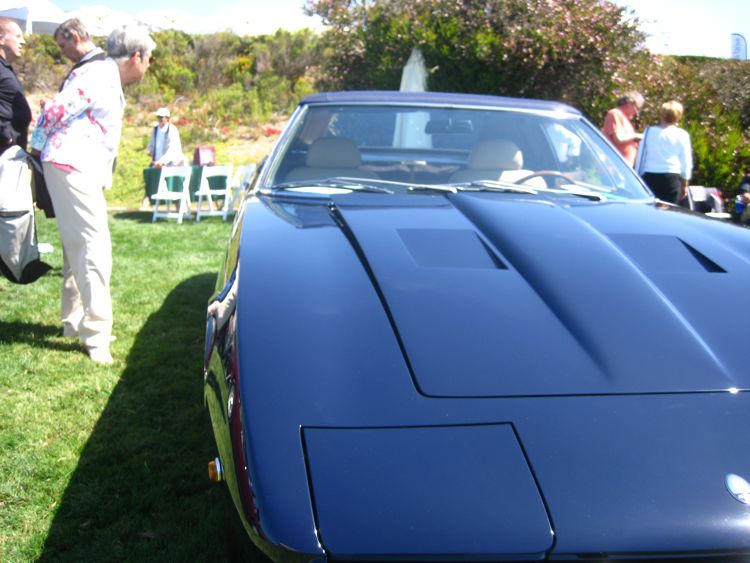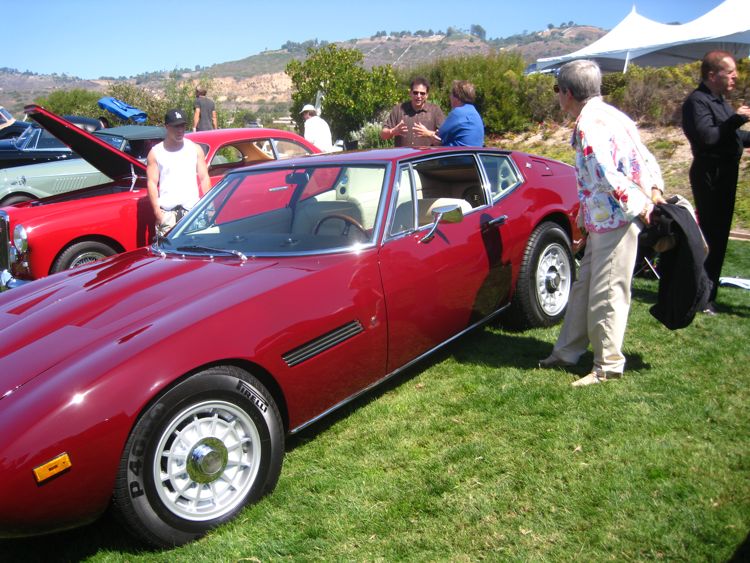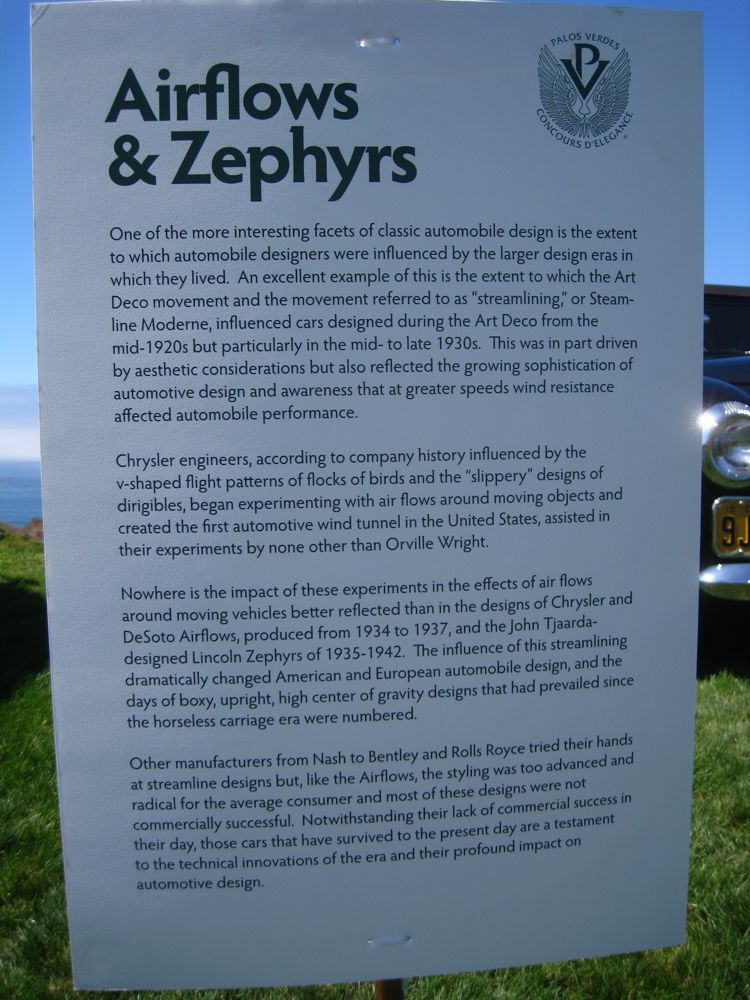 1934 De Soto Brougham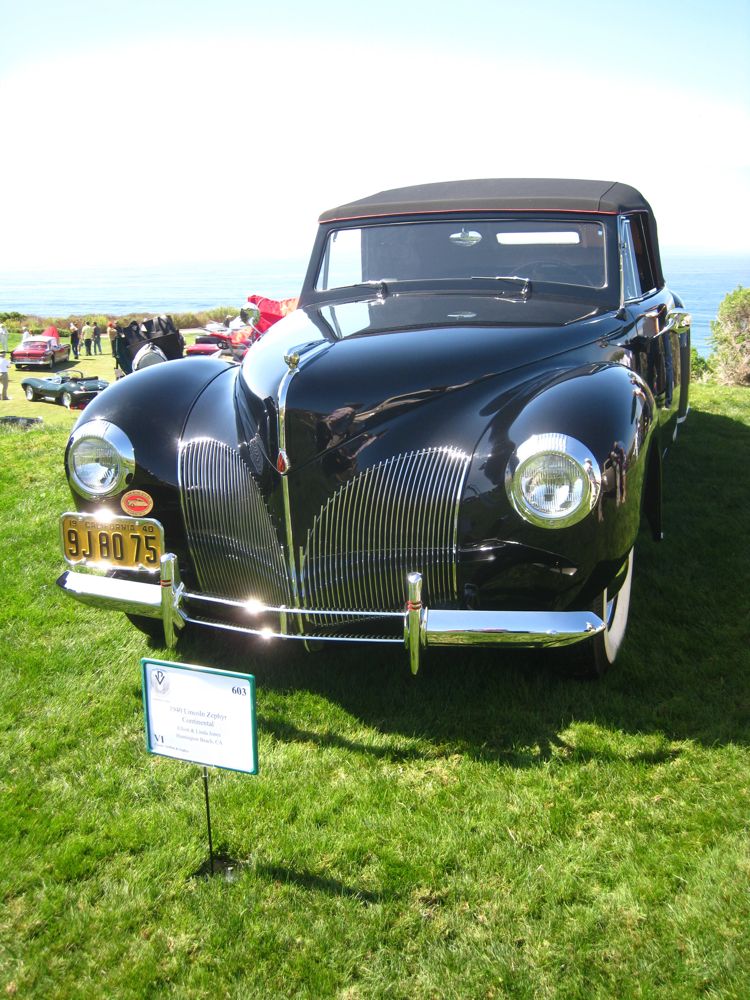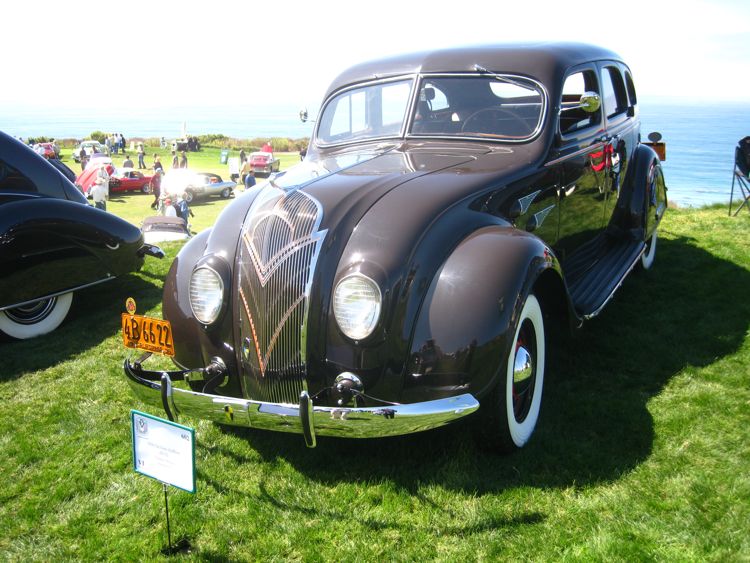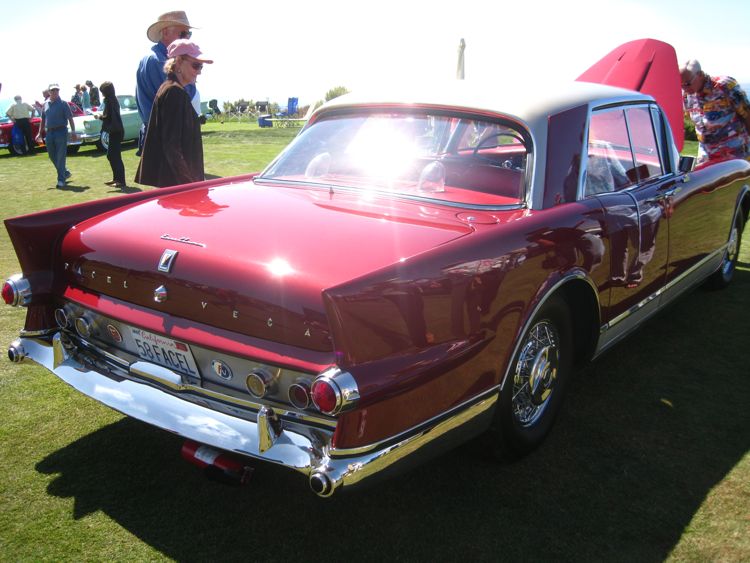 Mad Man Muntz Was Here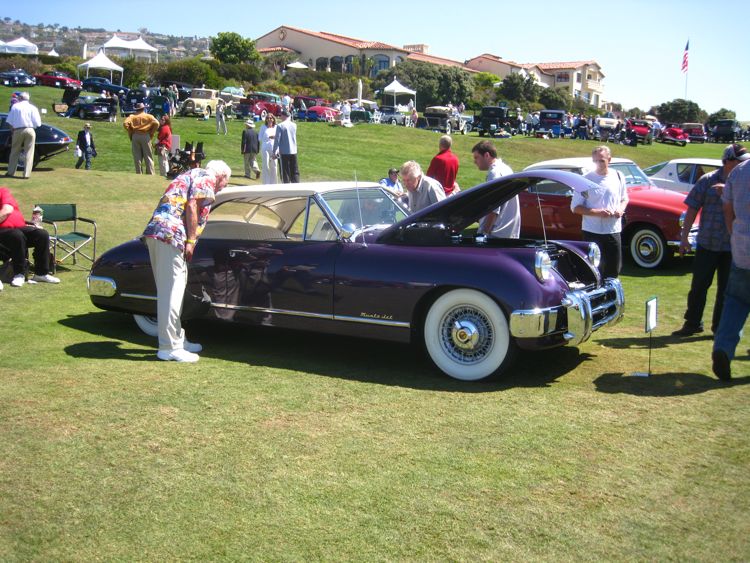 Did you know? - The Muntz Car Company was created in Glendale, California between 1950 and 1954 by Earl "Madman" Muntz, a well known local used car dealer and electronics retailer. He was assisted by Frank Kurtis, who had earlier attempted to produce a sports car under the Kurtis Kraft marque (the Kurtis Kraft Sport, which sold just 36 units by 1950).
In 1951, Kurtis sold the license to manufacture the cars to Muntz, who quickly rebadged them as the "Muntz Jet", extended the body to make it a 4-seater, and exchanged the Ford engine with a larger Cadillac V8. Later, this engine would be replaced with a less expensive Lincoln side-valve V8.
The car, a sports coupe, was manufactured in Evanston, Illinois and featured its own unique design, with aluminum body panels and a removable fiberglass top that were manufactured in-house. Other parts (such as the engines) were sourced from other manufacturers. It was capable of 112 mph, a significant achievement for a road car at the time. It was featured on the cover of the September 1951 issue of Popular Science (with a Jaguar and an MG).
The company managed to produce only about 400 cars during 1951-1954, and due to the high manufacturing cost, Muntz himself estimated that his company lost about $1,000 on each car; this financial drain eventually caused him to close the company.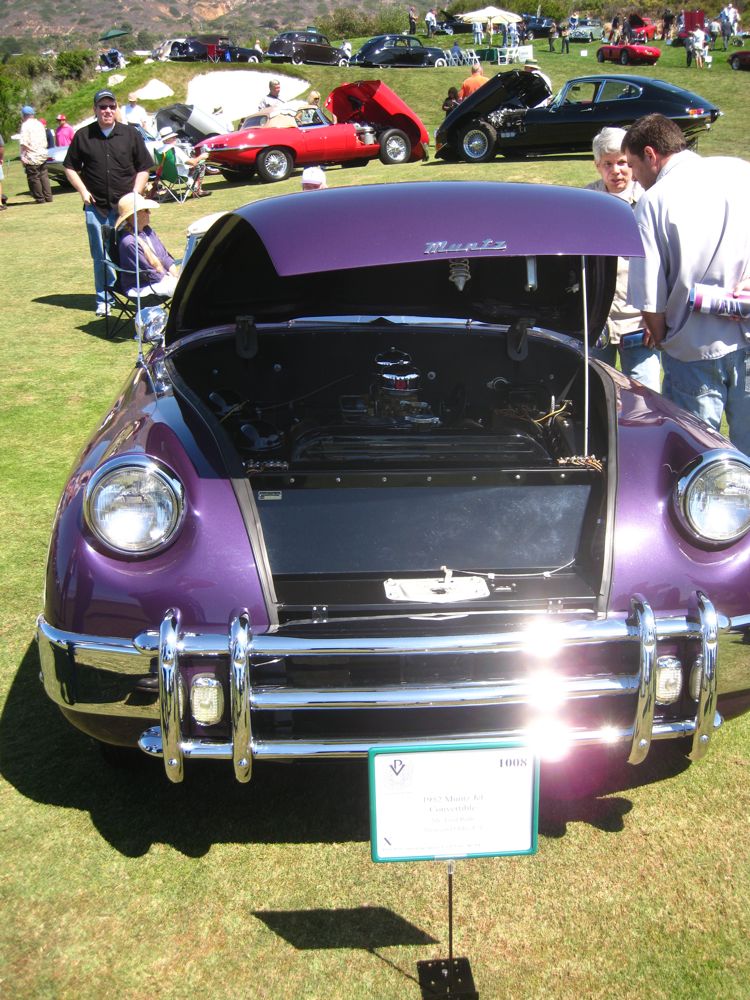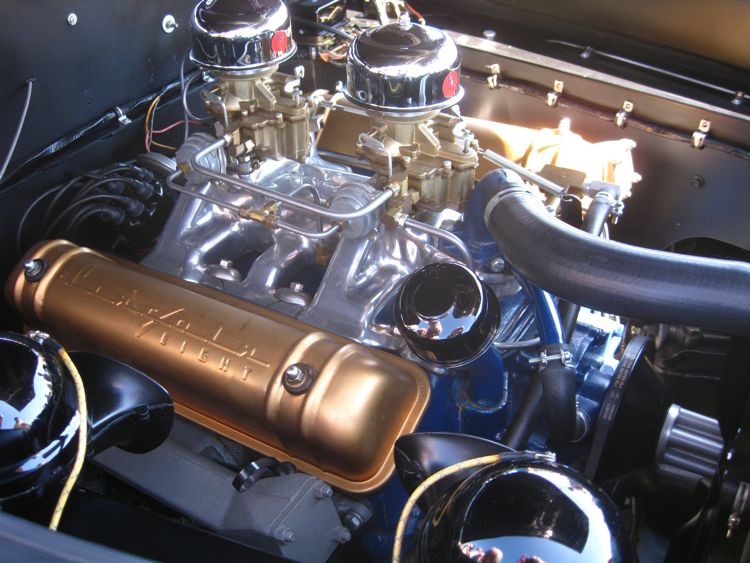 Webste
Did you know? - The first wire recorder was the Valdemar Poulsen Telegraphone of the late 1890s, and wire recorders for law/office dictation and telephone recording were made almost continuously by various companies (mainly the American Telegraphone Company) through the 1920s and 1930s. These devices were mostly sold as consumer technologies after World War II.
Widespread use of the wire recording device occurred within the decades spanning from 1940 until 1960, following the development of inexpensive designs licensed internationally by the Brush Development Company of Cleveland, Ohio and the Armour Research Foundation of the Armour Institute of Technology (later Illinois Institute of Technology).[citation needed] These two organizations licensed dozens of manufacturers in the U.S., Japan, and Europe.[citation needed] Wire was also used as a recording medium in black box voice recorders for aviation in the 1950s.
Consumer wire recorders were marketed for home entertainment or as an inexpensive substitute for commercial office dictation recorders, but the development of consumer magnetic tape recorders starting in 1948 quickly drove wire recorders from the market.
Wire was troublesome in that it tangled easily (and trust me - don't even think about untangling it. The recorders have a piston to make sure the wire lays down on the takeup reel evenly), and the fidelity isn't as good as the reel to reel tapes that would come later. On the plus side, the wire recordings are durable and impromptu repairs can be done in the field just by knotting the wire & welding it with a cigarette - good for an audio format that saw a lot of wartime service.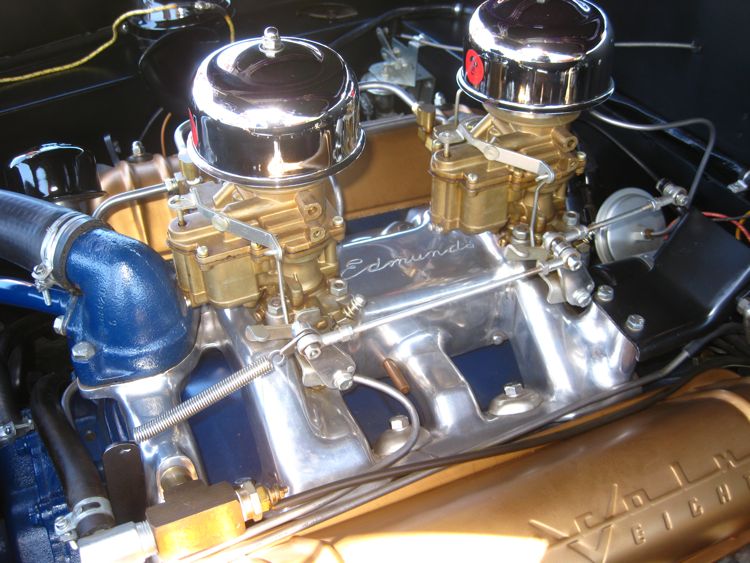 Did you know? - Between 1944 and 1945, the 3132 Signal Service Company Special of the U.S. Army's top secret Ghost Army used wire recorders to create sonic deception on the Western Front in the Second World War. Multiple battlefield scenarios were recreated using military sounds recorded at Fort Knox, Kentucky. The wire-recorded audio, which was played back through powerful amplifiers and speakers mounted on vehicles, was used to conceal real Allied deployments, locations and operations.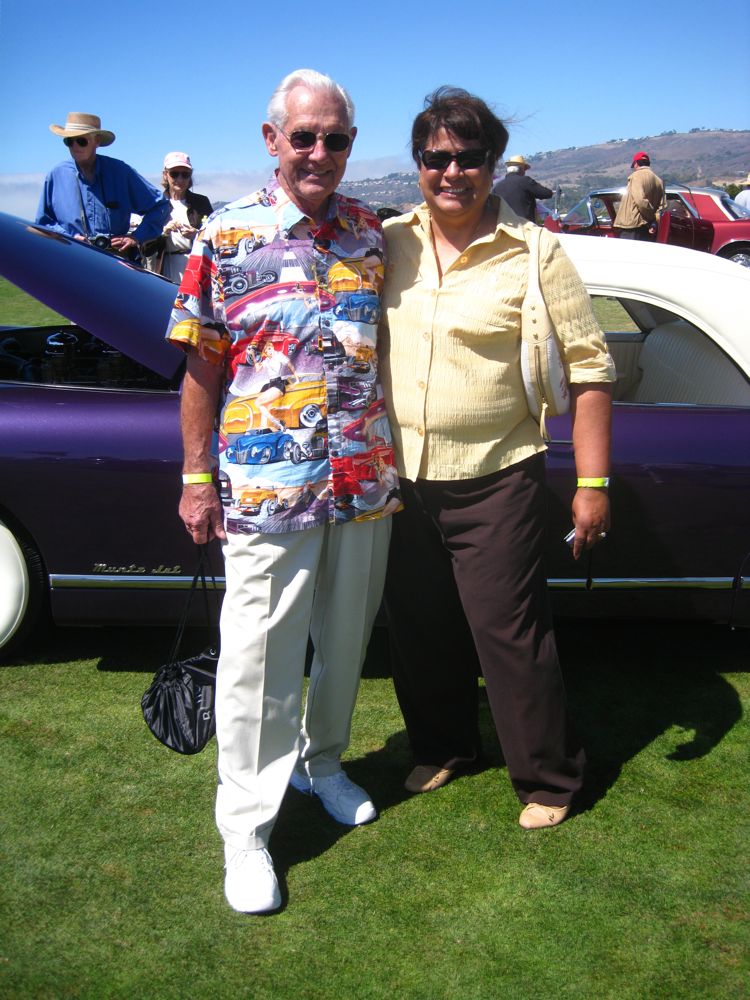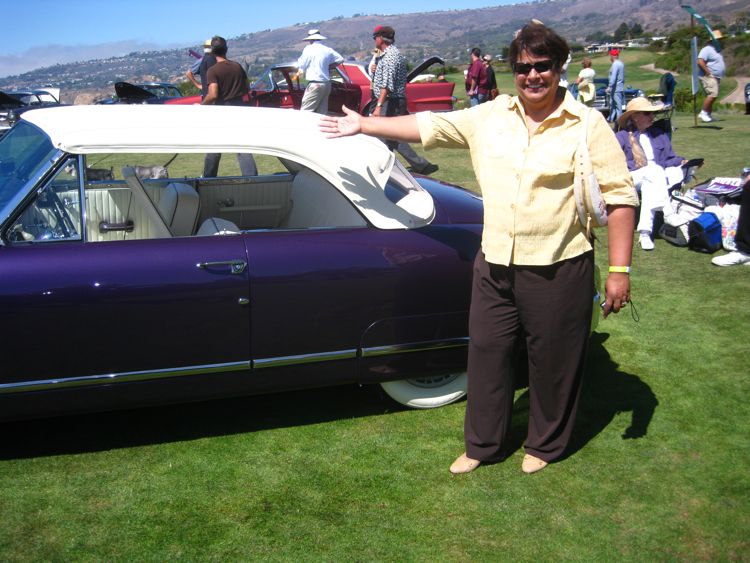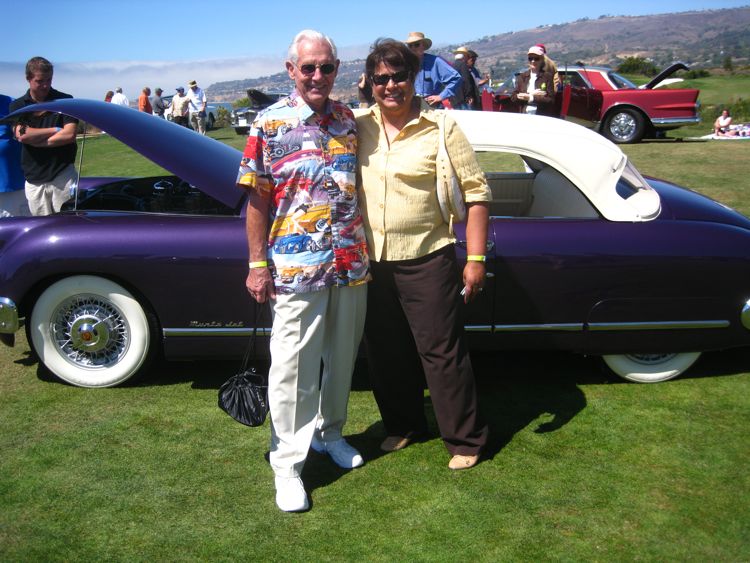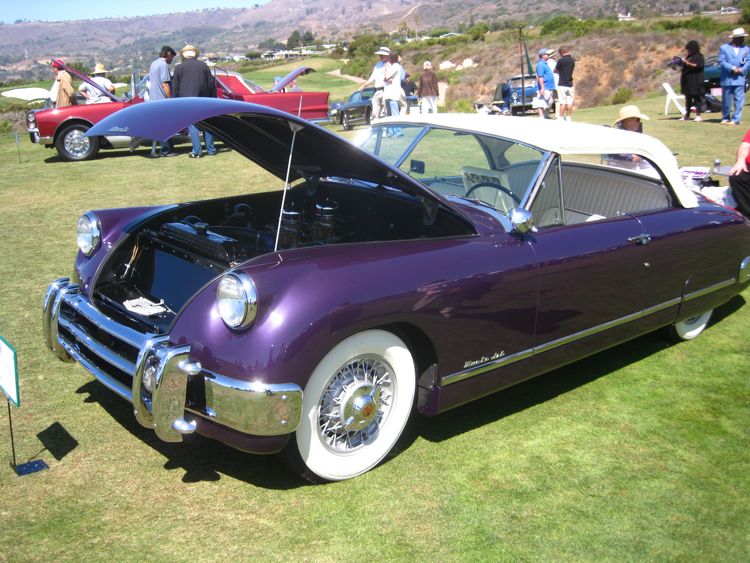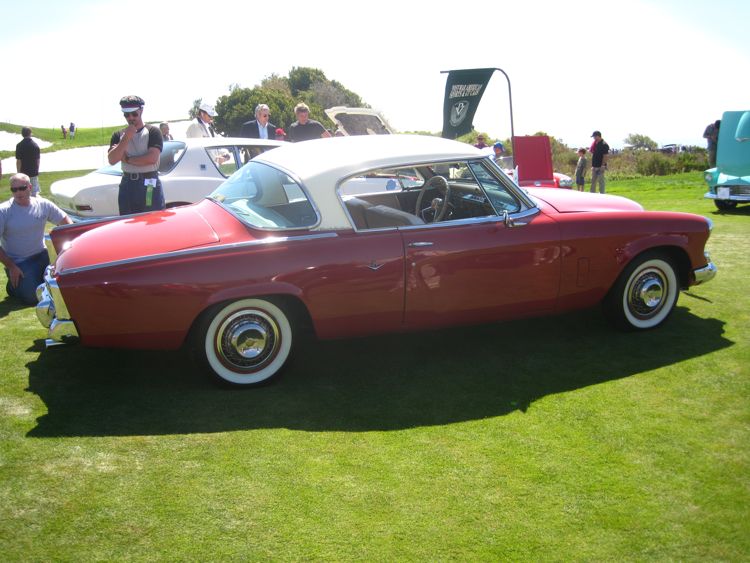 Studebaker
Did you know? - Studebaker Corporation, or simply Studebaker, was a United States wagon and automobile manufacturer based in South Bend, Indiana. Founded in 1852 and incorporated in 1868 under the name of the Studebaker Brothers Manufacturing Company, the company was originally a producer of wagons for farmers, miners and the military.
Studebaker entered the automotive business in 1902 with electric vehicles and in 1904 with gasoline vehicles, all sold under the name "Studebaker Automobile Company". Until 1911, its automotive division operated in partnership with the E-M-F Company and the Garford Company of Elyria, Ohio.
The first gasoline cars to be fully manufactured by Studebaker were marketed in August 1912. Over the next 50 years, the company established an enviable reputation for quality and reliability. The South Bend plant ceased production on December 20, 1963, and the last Studebaker car rolled off the Hamilton, Ontario, Canada, plant on March 16, 1966.

The Avanti
Did you know? - The Studebaker Avanti was a sports coupé built by the Studebaker Corporation at the direction of its president Sherwood Egbert between June 1962 and December 1963. It has been described as "one of the more significant milestones of the postwar industry", gaining iconic status with enthusiasts and collectors.