Time To Visit The Oldies But Goodies... Page One

The first car was a nude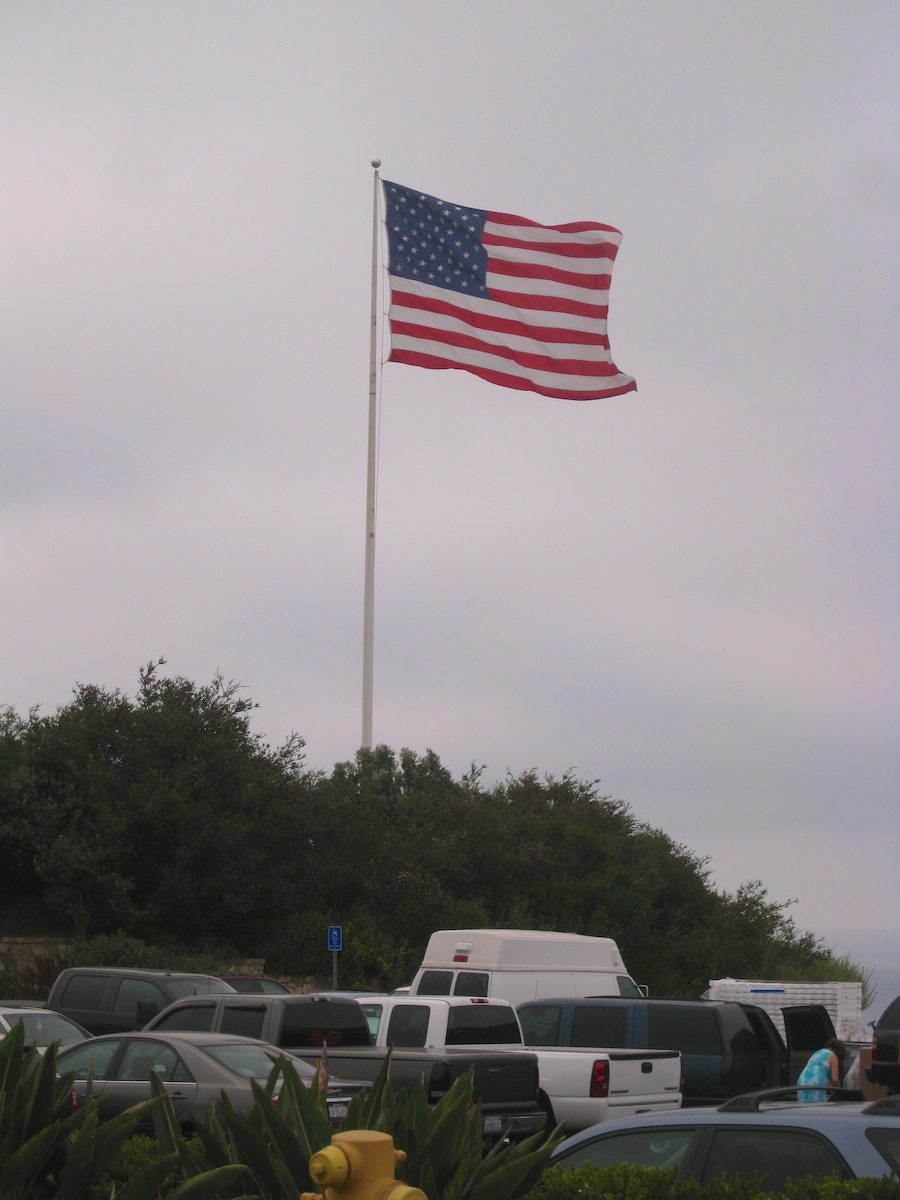 It was foggy for the first hour but then the sun came out

Sue loved these little buggers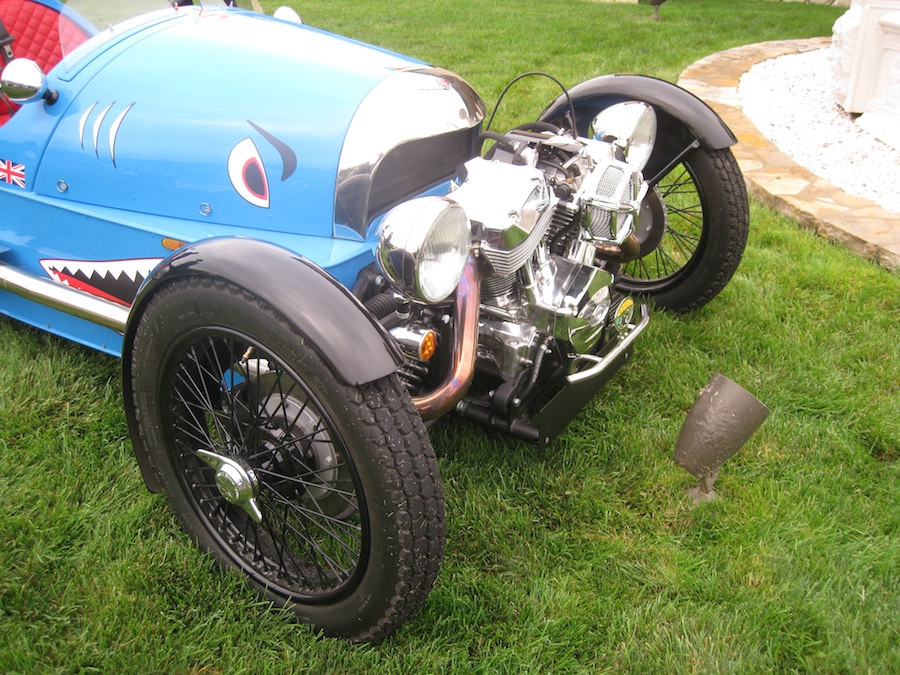 This gives meaning to a real "front wheel drive"

Sue says "I like the car that smiles"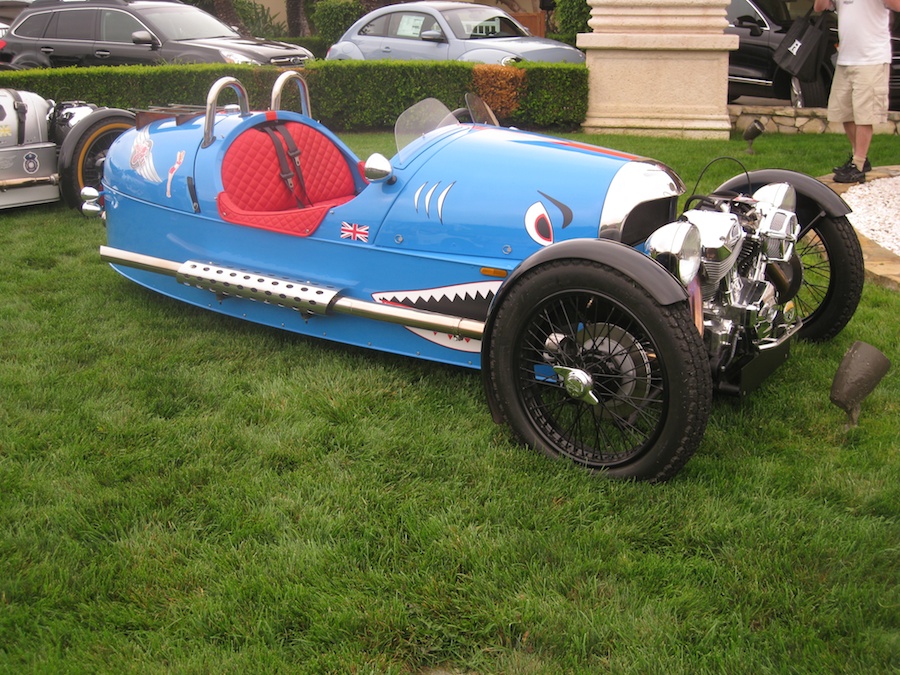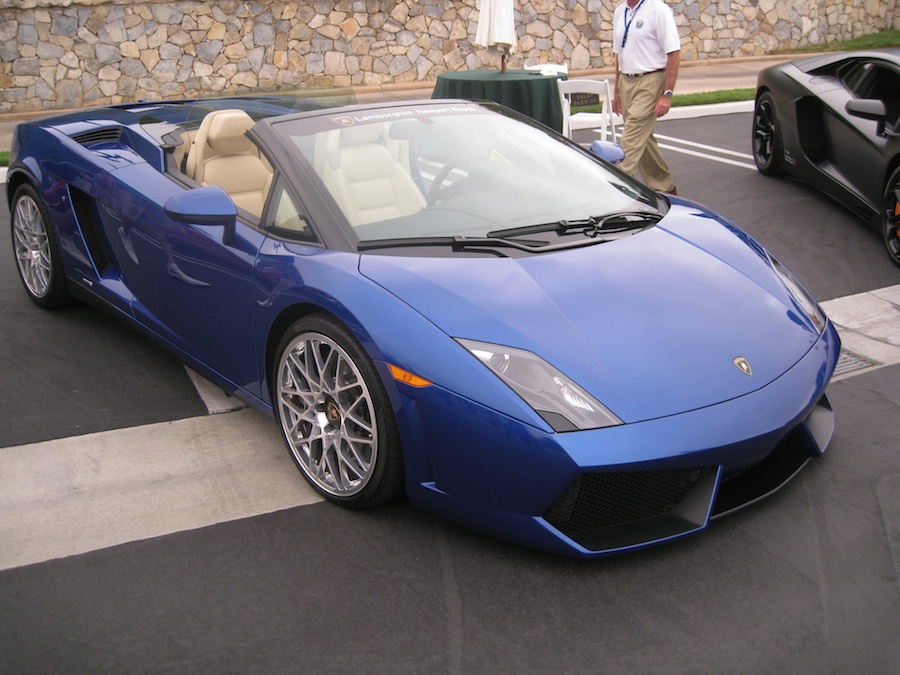 Now... this is a car...

Irene placed an order for two of these...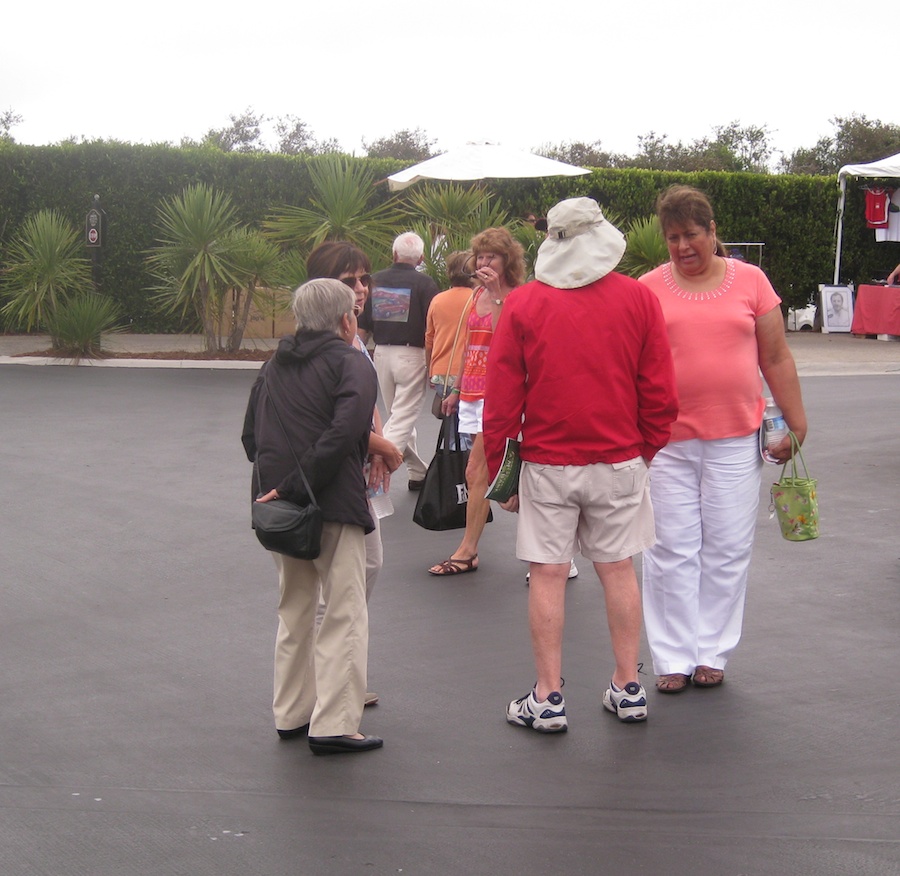 Negotiating a meeting point and asking Herb to put on his long pants.... He is scaring the kids

Ed and Del were like the Bobsie Twins
Did You Know? - The Bobbsey Twins are the principal characters of what was, for many years, the Stratemeyer Syndicate's longest-running series of children's novels, penned under the pseudonym Laura Lee Hope. The first of 72 books was published in 1904, the last in 1979, with a separate series of 30 books published from 1987 through 1992. The books related the adventures of the children of the middle-class Bobbsey family, which included two sets of fraternal twins: Bert and Nan, who were 12 years old, and Flossie and Freddie, who were six.

Sue was ready to take this home...We missed Dave
Music Music Music

What a magnificent sound from the old Zenith radio
Did You Know? -Zenith Electronics Corporation is a brand of the South Korean company LG Electronics. The company was previously an American manufacturer of radio and television receivers and other consumer electronics, and was headquartered in Lincolnshire, Illinois.
For many years, their famous slogan was "The quality goes in, before the name goes on." LG Electronics acquired a controlling share of Zenith in 1995 and eventually the rest in 1999. Zenith was the inventor of subscription television and the modern remote control, and the first to develop HDTV in North America. Zenith-branded products are sold in North America, Germany, Thailand (to 1983), Cambodia, Laos, Vietnam, India and Myanmar.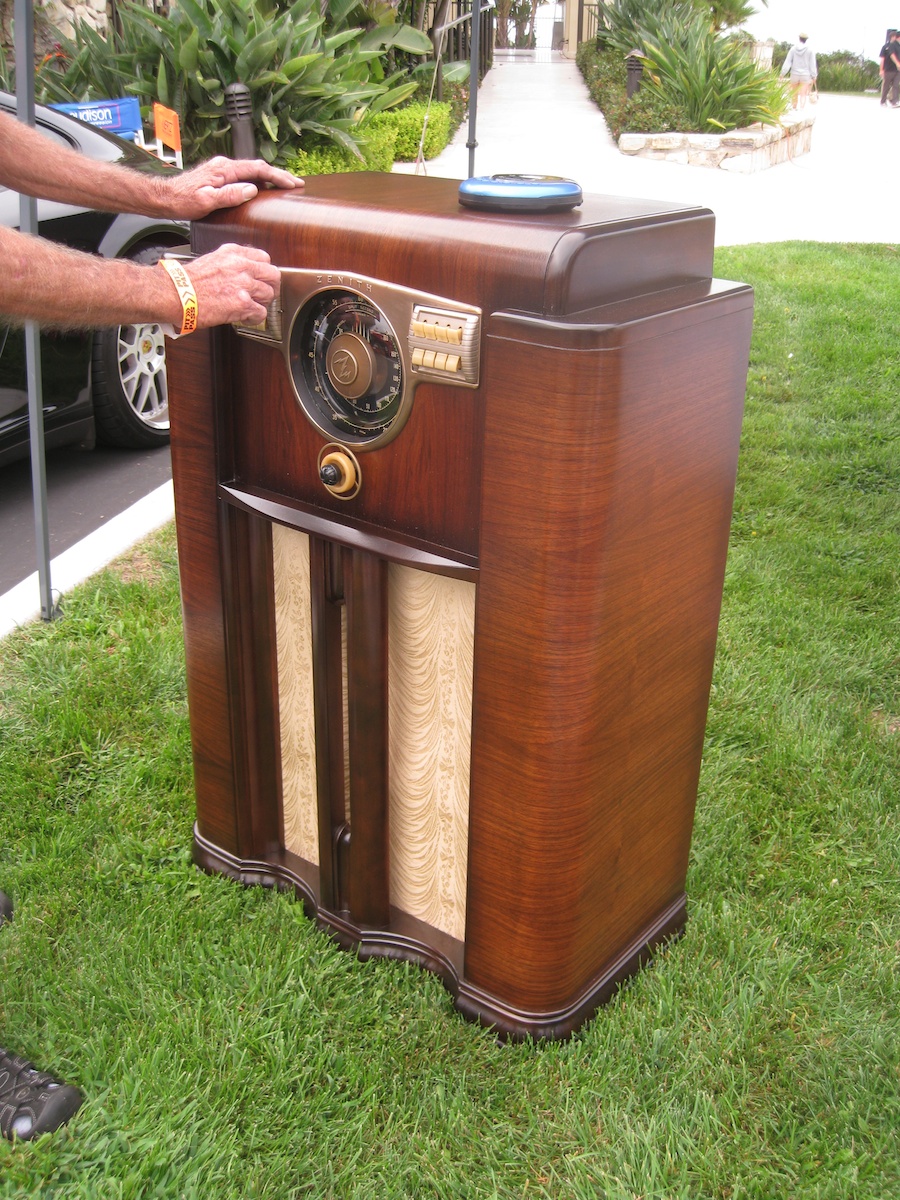 Everything was original but the plug for an MP3 playher
Did You Know? - The company was co-founded by Ralph Matthews and Karl Hassel in Chicago, Illinois as Chicago Radio Labs in 1918 as a small producer of amateur radio equipment. The name "Zenith" came from its founders' call sign, 9ZN. They were joined in 1921 by LCDR Eugene F. McDonald, and Zenith Radio Company was formally incorporated in 1923.
Zenith introduced the first portable radio in 1924, the first mass-produced AC radio in 1926, and push-button tuning in 1927. It added automobile radios in the 1930s with its Model 460, promoting the fact that it needed no separate generator or battery, selling at US$59.95.
The first Zenith television set appeared in 1939, with its first commercial sets in 1948. The company is credited with having invented such things as the wireless remote control, FM multiplex stereo, high-contrast and flat-face picture tubes, and the MTS stereo system used on analog television broadcasts in the United States and Canada (as opposed to the BBC-developed NICAM digital stereo sound system for analog television broadcasts, used in many places around the world.)
Hello There

Kathy and Bill

We did the right-hand side first... Pony Cars to Motorcycles
A View From The Top Of The Hill

No Catalina today

Cars everywhere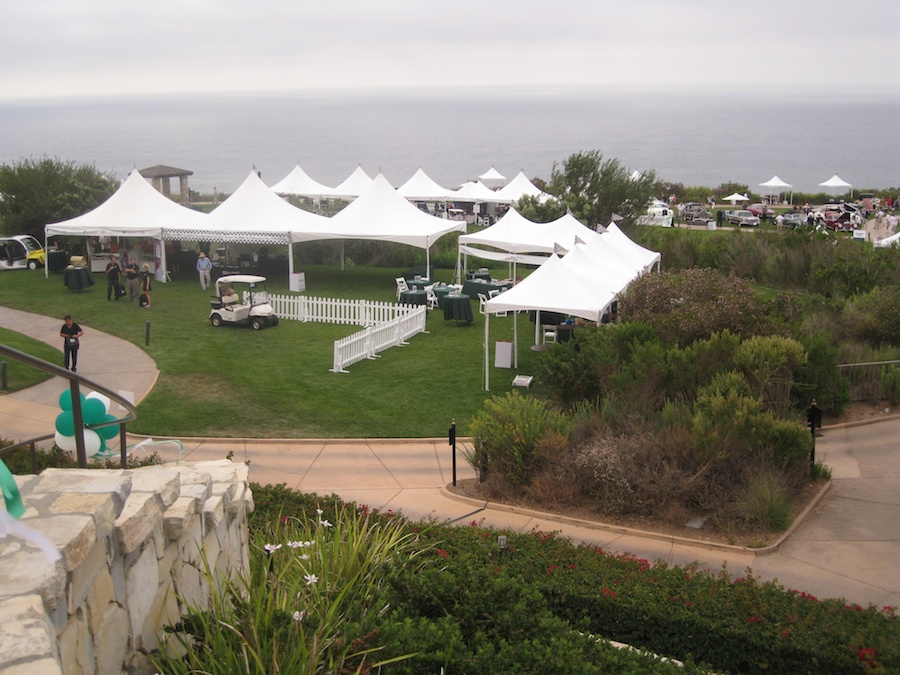 And of course, we have places to go shopping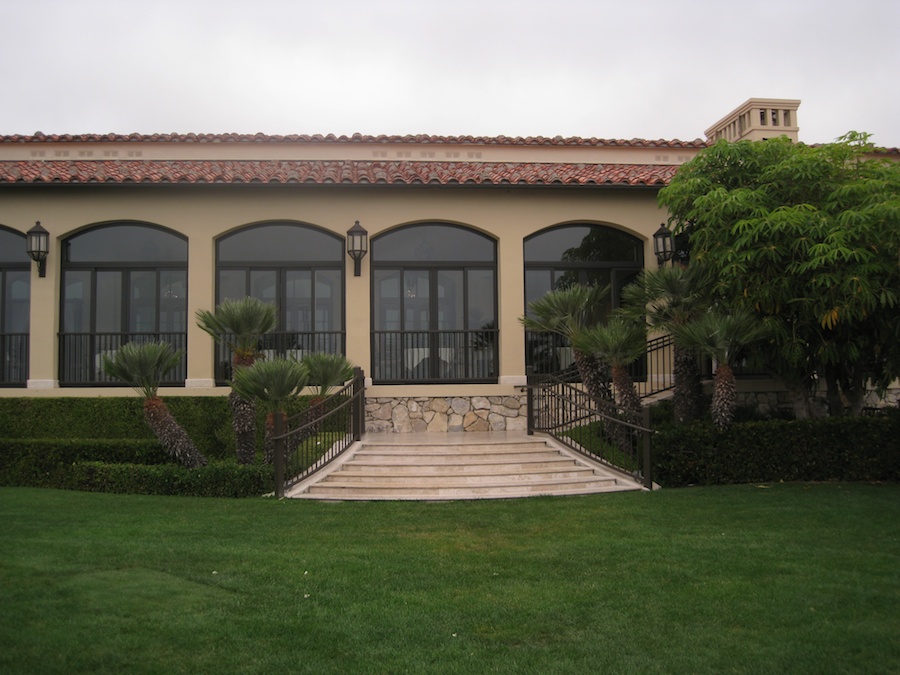 The club house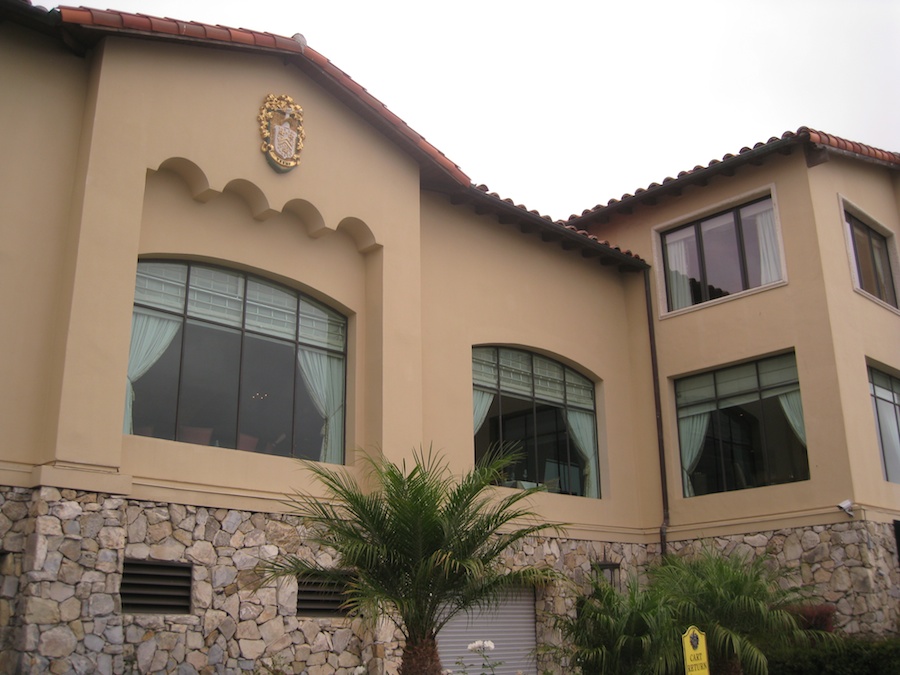 We will be inside in a couple of cours having a great lunch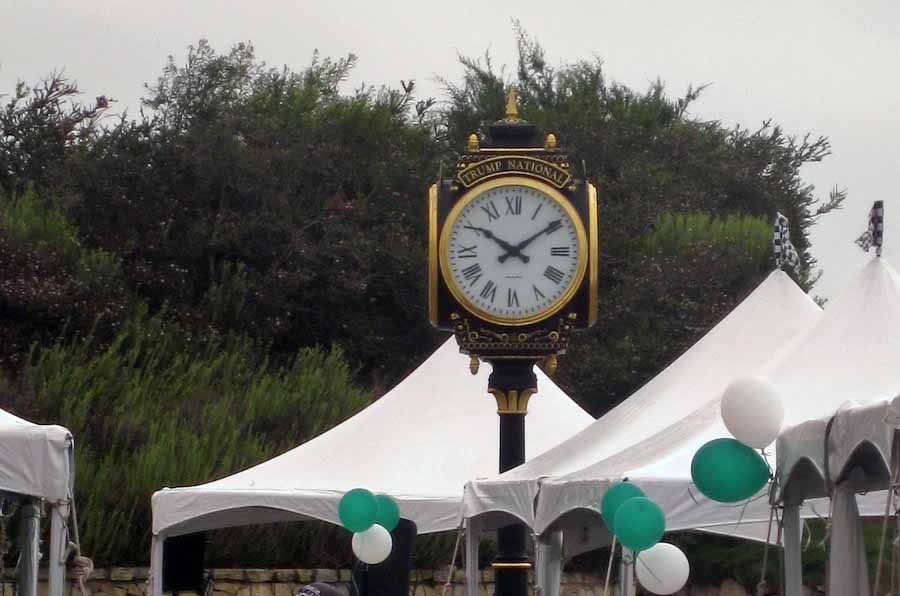 We are moving right on schedule
To The Sports Cars First

Ferrari I presume
Did You Know? - Ferrari S.p.A. is an Italian sports car manufacturer based in Maranello, Italy. Founded by Enzo Ferrari in 1929, as Scuderia Ferrari, the company sponsored drivers and manufactured race cars before moving into production of street-legal vehicles as Ferrari S.p.A. in 1947. Throughout its history, the company has been noted for its continued participation in racing, especially in Formula One, where it has had great success. Ferrari road cars are generally seen as a symbol of luxury and wealth.

Right to the muscle....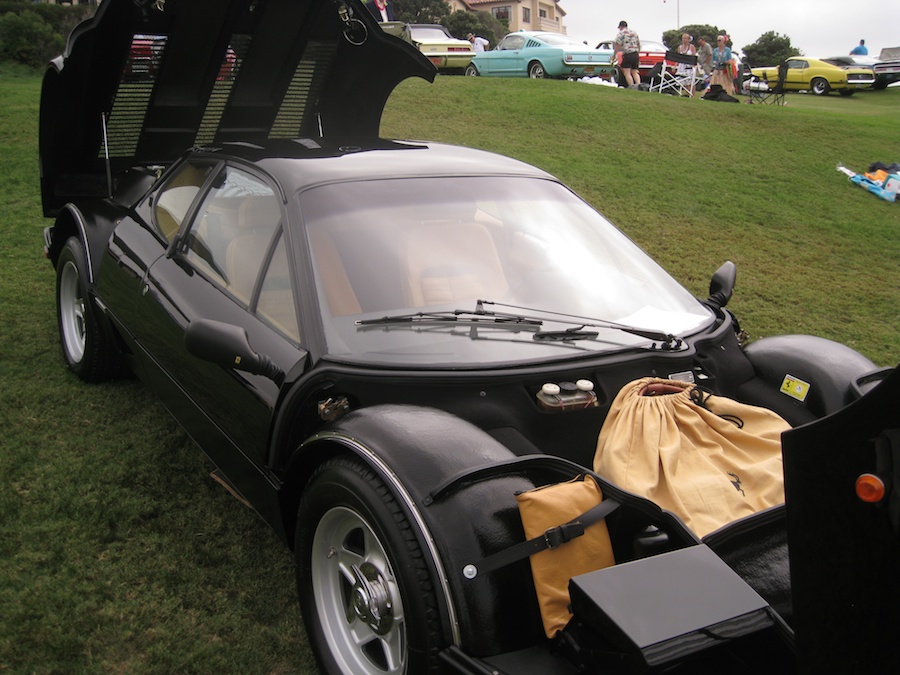 The judges checkout everything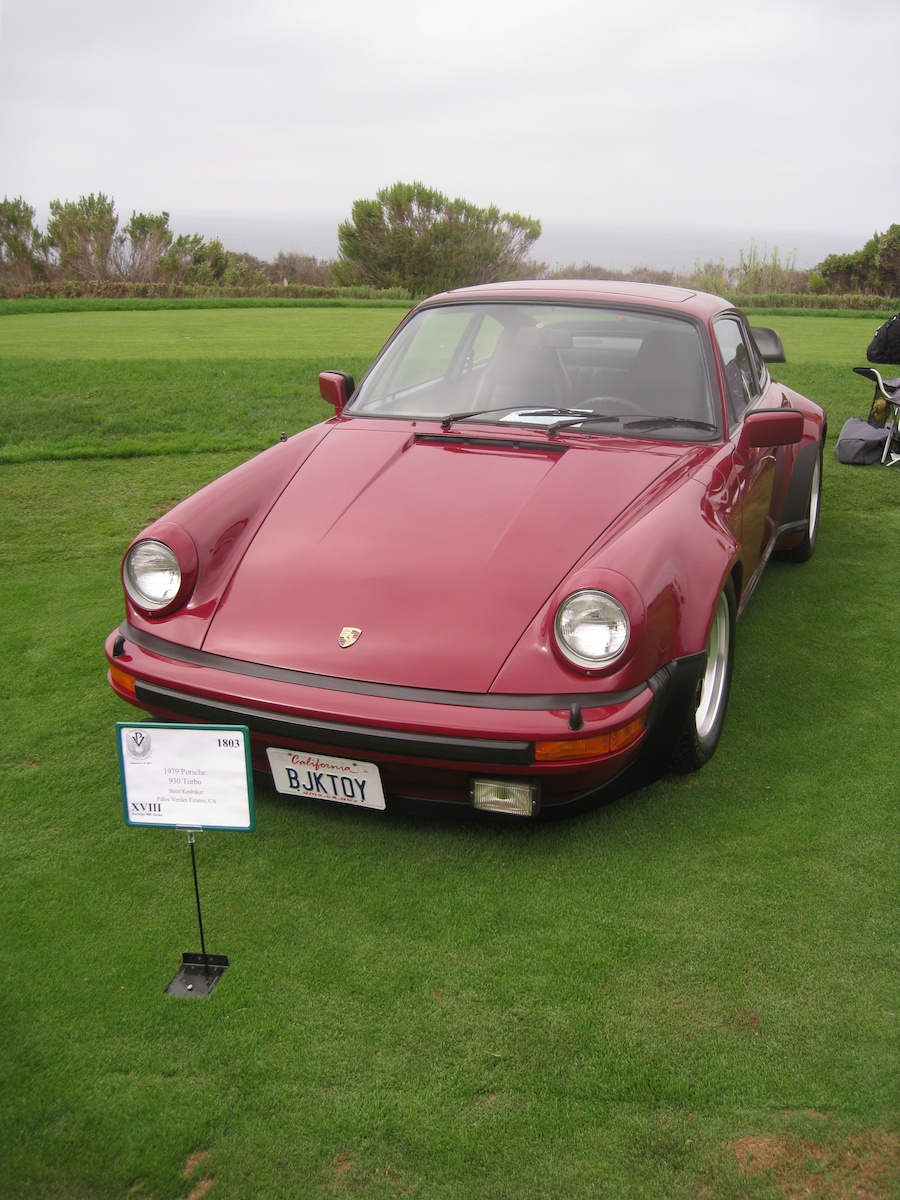 Porsche
Did You Know? - Professor Ferdinand Porsche founded the company called "Dr. Ing. h. c. F. Porsche GmbH" in 1931, with main offices at Kronenstraße 24 in the centre of Stuttgart. Initially, the company offered motor vehicle development work and consulting, but did not build any cars under its own name.
One of the first assignments the new company received was from the German government to design a car for the people, a German: Volkswagen. This resulted in the Volkswagen Beetle, one of the most successful car designs of all time. The Porsche 64 was developed in 1939 using many components from the Beetle.[14]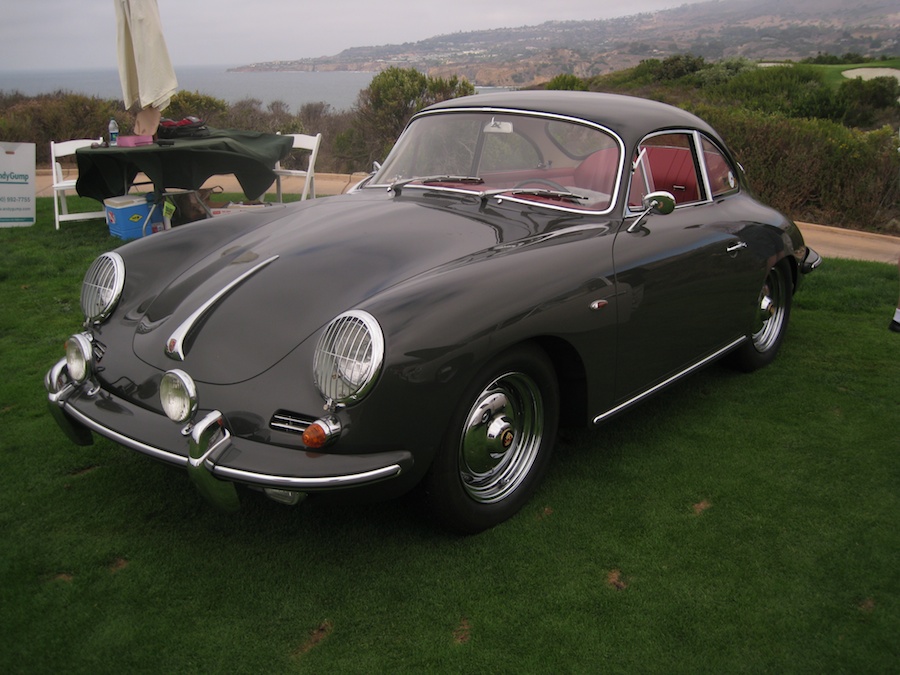 911? Yes!

A circular mirror

!955 Citroen Touring Car

XKE...
Did You Know? - The Jaguar E-Type (UK) or XK-E (US) is a British Roadster, manufactured by Jaguar between 1961 and 1974. Its combination of good looks, high performance, and competitive pricing established the marque as an icon of 1960s motoring. More than 70,000 E-Types were sold during its lifespan.
In March 2008, the Jaguar E-Type ranked first in the Daily Telegraph's list of the "100 most beautiful cars" of all time. In 2004, Sports Car International magazine placed the E-Type at number one on their list of Top Sports Cars of the 1960s.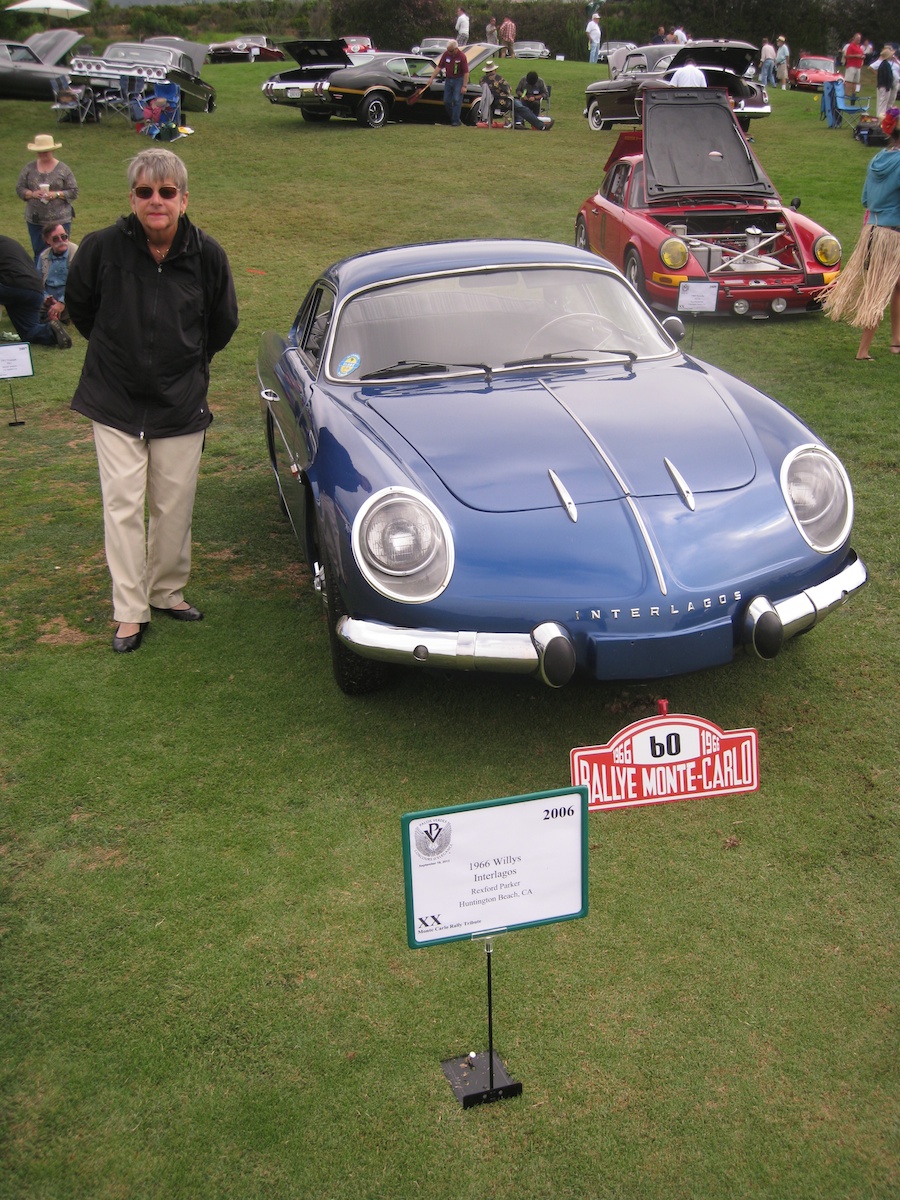 The 1966 Willys had a special spot
Did You Know? - The Berlinetta Willys Interlagos was the Renault Alpine A108, produced under license in Brazil, by Willys Overland do Brazil, from 1962 to 1966. The Renault Alpine A108, released in 1961, was designed by Giovanni Michelotti and Jean Redele, founder of Alpine, modified the design creating the Berlinetta version. This car is one of 744 and one of the last series produced in 1966. It is believed to be the only one in the USA. It is estimated that only 1/3 of the cars produced in Brazil are currently roadworthy. The motor was originally a 32 horsepower Renault Ventoux engine modified by Amedee Gordini reaching 70 horsepower.
Leading Up To The Muscle Cars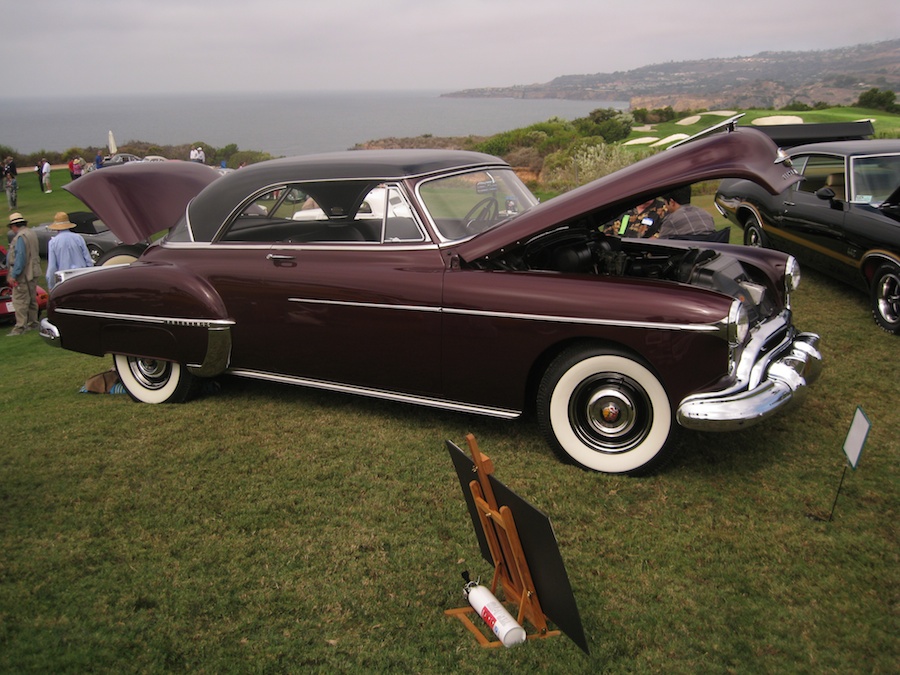 Oldsmobile 88

It Was About Speed

Even In 1950
Now We Are Getting To Real Cars!!

Giddy Up GTO
Did You Know? - The GTO was the brainchild of Pontiac engineer Russell Gee, an engine specialist; Bill Collins, a chassis engineer; and Pontiac chief engineer John DeLorean. In early 1963, General Motors' management issued an edict banning divisions from involvement in auto racing. At the time, Pontiac's advertising and marketing approach was heavily based on performance, and racing was an important component of that strategy. With GM's ban on factory-sponsored racing, Pontiac's young, visionary management turned its attention to emphasizing street performance.

OMG... All muscle
Did You Know? - In his autobiography "Glory Days," Pontiac chief marketing manager Jim Wangers, who worked for the division's contract advertising and public relations agency, states that John DeLorean, Bill Collins and Russ Gee were indeed responsible for the GTO's creation.
It involved transforming the upcoming redesigned Tempest (which was set to revert to a conventional front-engine, front transmission, rear-wheel drive configuration) into a "Super Tempest" with the larger 389 cu in (6.4 L) Pontiac V8 engine from the full-sized Pontiac Catalina and Bonneville in place of the standard 326 cu in (5.3 L) Tempest V8.
By promoting the big-engine Tempest as a special high-performance model, they could appeal to the speed-minded youth market (which had also been recognized by Ford Motor Company's Lee Iacocca, who was at that time preparing the Ford Mustang).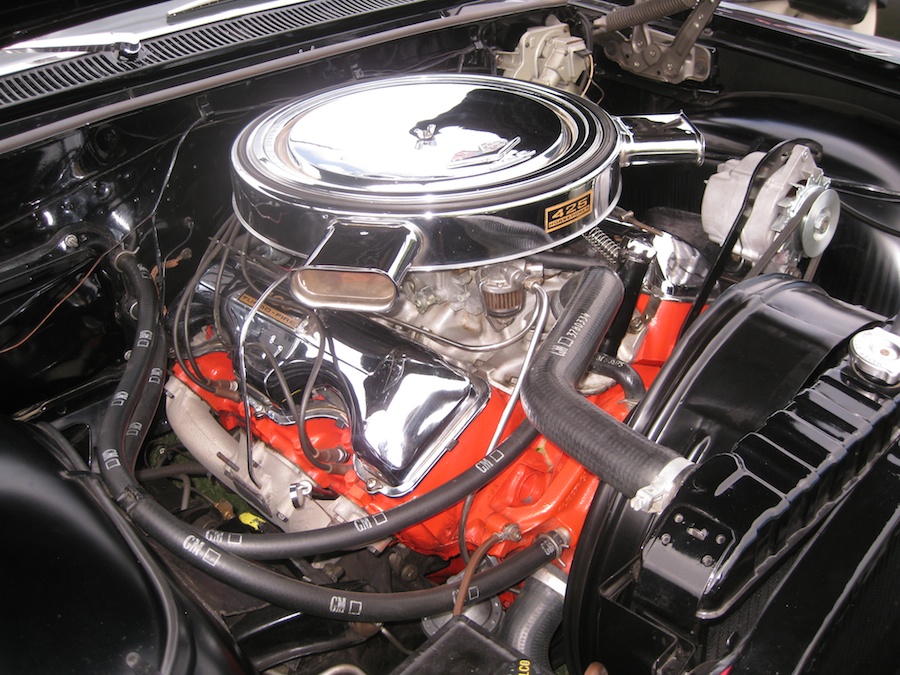 We found Kathy and Vicky wondering around the cars of the 1960's

Thunderbird engines in our family sedan???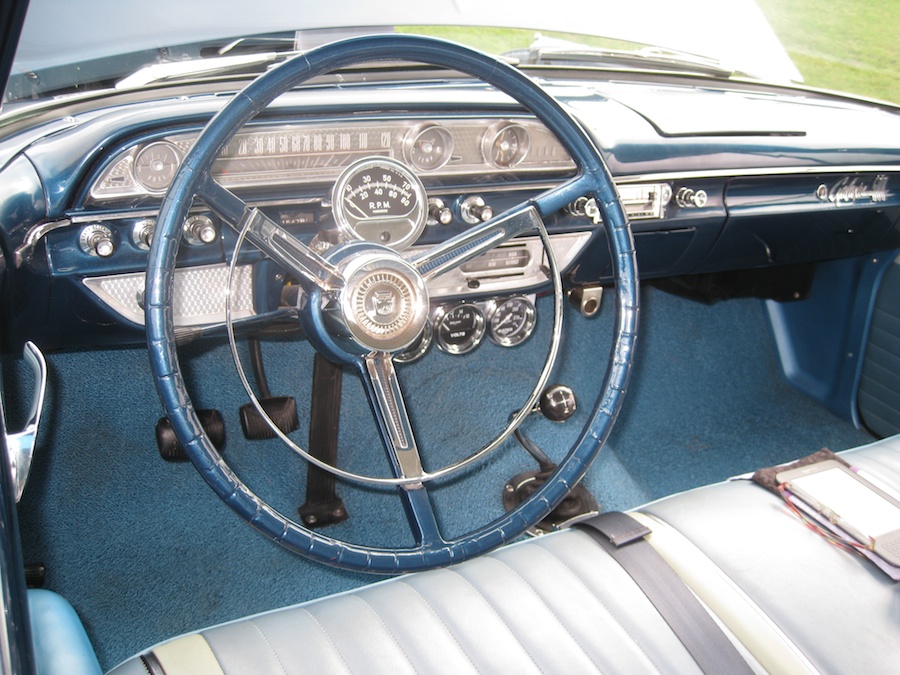 Ford 409....

Dodge Dart.... Ugly but power on wheels
Did You Know? - The Dodge Dart is an automobile built by the Dodge division of the Chrysler Corporation from 1960 to 1976 in North America, with production extended to later years in various other markets. The Dart was introduced as a lower-priced, shorter wheelbase, full-size Dodge in 1960 and 1961, became a mid-size car for 1962, and finally was a compact from 1963 to 1976. Chrysler had previously applied the "Dart" name to a Ghia-built show car in 1956.
Up A Short Path To The Motorcycles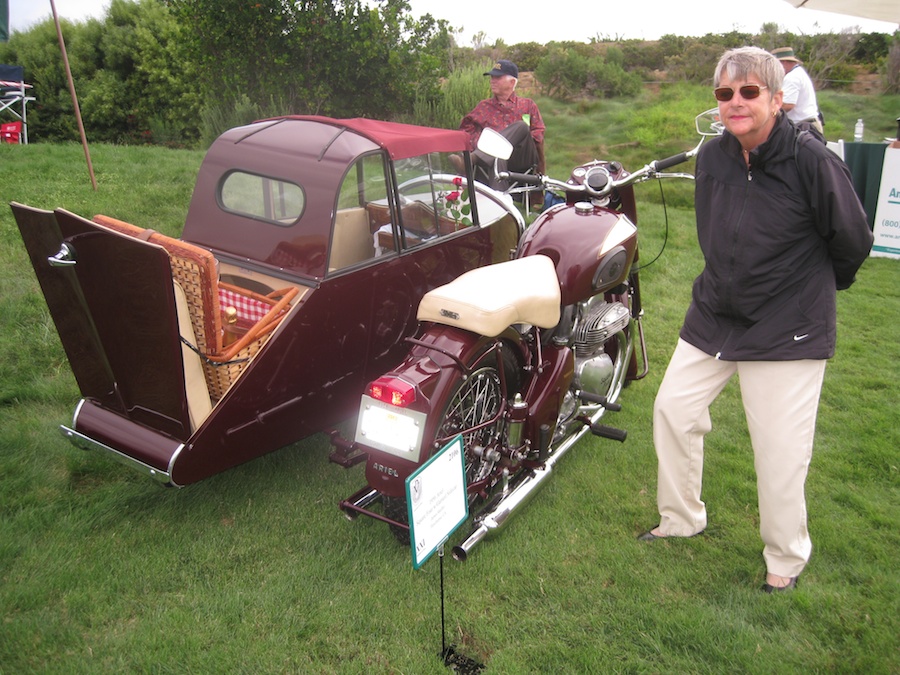 Great Sidecar
Did You Know? - Mr M Bertoux, a French army officer, secured a prize offered by a French newspaper in 1893 for the best method of carrying a passenger on a bicycle. The sidecar wheel was mounted on the same lateral plane as the bicycles rear and was supported by a triangulation of tubes from the bicycle. A sprung seat with back rest was mounted above the cross-member and a footboard hung below.
A sidecar appeared in a cartoon by George Moore in the January 7, 1903, issue of the British newspaper Motor Cycling. Three weeks later, a provisional patent was granted to Mr. W. J. Graham of Graham Brothers, Enfield, Middlesex. He partnered with Jonathan A. Kahn to begin production.

Magnificent machine
Did You Know? - Indian is an American brand of motorcycles.
Indian motorcycles were manufactured from 1901 to 1953 by a company in Springfield, Massachusetts, USA, initially known as the Hendee Manufacturing Company but which was renamed the Indian Motocycle Manufacturing Company in 1928. The Indian factory team took the first three places in the 1911 Isle of Man Tourist Trophy. During the 1910s Indian became the largest manufacturer of motorcycles in the world. Indian's most popular models were the Scout, made from 1920 to 1946, and the Chief, made from 1922 to 1953.
The Indian Motocycle Manufacturing Company went bankrupt in 1953. A number of successor organizations have perpetuated the name in subsequent years, with limited success. In 2011 Polaris Industries purchased Indian Motorcycles and relocated operations from North Carolina, merging them into existing facilities in Minnesota and Iowa. A range of new models is due to be released in late 2012.

An in-line four....