In Summary... We Dood It Again For The 17th Year! (Page One)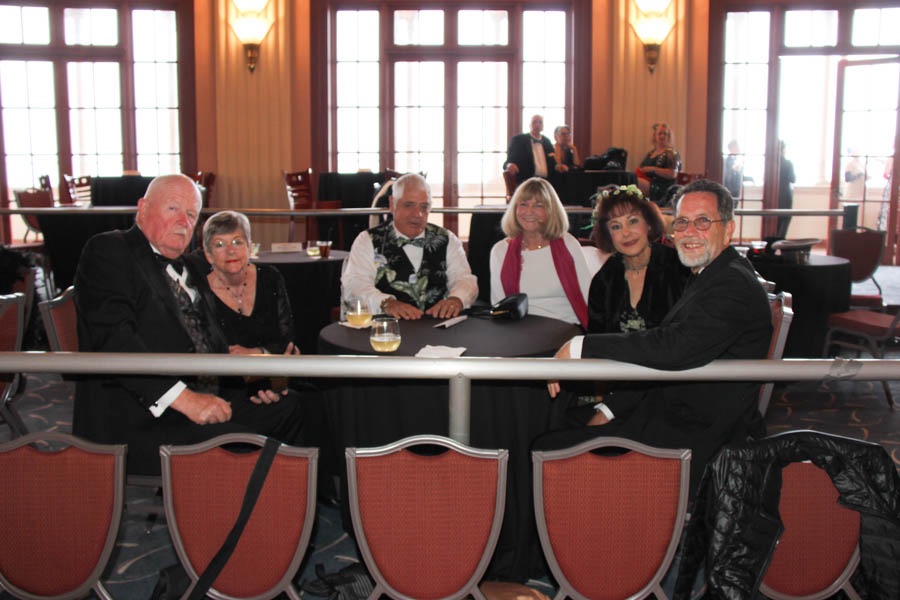 The Liles', May' and Zaitz at the ball!

Now in it's 17th year, the Avalon Ball is a fantastic journey into the past when Big Bands played for huge audiences which were broadcast to the nation in the Art Deco Casino Ballroom built in 1929 and located in the city of Avalon on Catalina Island.
Completely restored just a few years ago, the ballroom retains its original romantic style--a lavish medley of rose-hued walls, an arching, fifty-foot ceiling with five Tiffany chandeliers, an elevated stage, raised seating areas around the dance floor, and a vintage, full-service bar in back.
This magical night features an evening of dancing to music from the 1920s and 30s performed by Dean Mora & the Avalon Ball Dance Orchestra. Immerse yourself in glorious Deco opulence gliding across the 10,000 square foot dance floor surrounded by romantic ocean views.
Physical ticket(s) will be mailed to you, so please be sure to bring them with you to the event. This will make it easier to check everyone quickly and get inside the ballroom. Should you lose or forget your ticket(s), we will have a complete list at the door as backup.
On Friday, May 17th, join your fellow deco-philes at the Catalina Island Museum for a screening of the Houdini silent classic "The Grim Game". Wine and beer will be served.(More info)
Then on Saturday afternoon, before the ball, the annual silent film benefit in the amazing Avalon Casino Theater will feature the 1928 film "Why Be Good" with live musical accompaniment.
The ball will begin at 5:45 PM in the Avalon Casino Ballroom.

The Real Story Behind The Story