Huatulco Mexico (Day Six)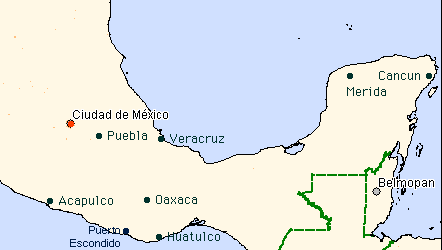 Huatulco, Mexico offers a relax and enjoy the sun atmosphere. It is located 425 miles southeast of Acapulco.
A newly built infrastructure has allowed new amenities to blossom along its pristine beaches. The aura ensures you are miles away from civilization.
Under developed land and beach fronts provide relaxation to its fullest. During the evenings, your miles away from the fast paced nightlife. Huatulco offers one of the most important tourist developments on the pacific coastline.
This Area Is Becoming The Next Popular Resort in Mexico
Huatulco Mexico is still a developing resort area in Mexico.
Less than half of Huatulco´s nine bays have been developed so far making it less attractive than other places in Mexico such as Cabo San Lucas, Puerto Vallarta and Ixtapa.
On the other hand, you will have the chance to visit beautiful undeveloped bays and beaches avoiding the tradition tourist traps!
There was a nice harbor and pier in this sleepy area which made it easy to go ashore and visit or take tours! It seemed like Mexico of years gone bye.
Early Morning Arrival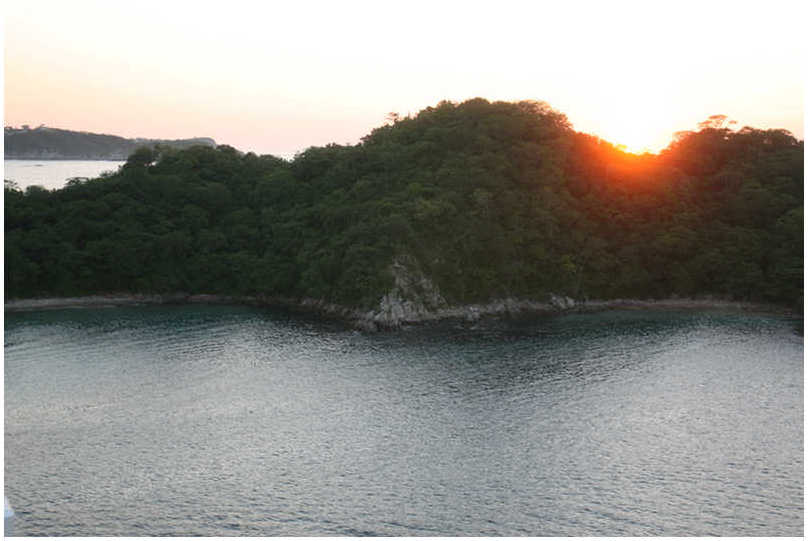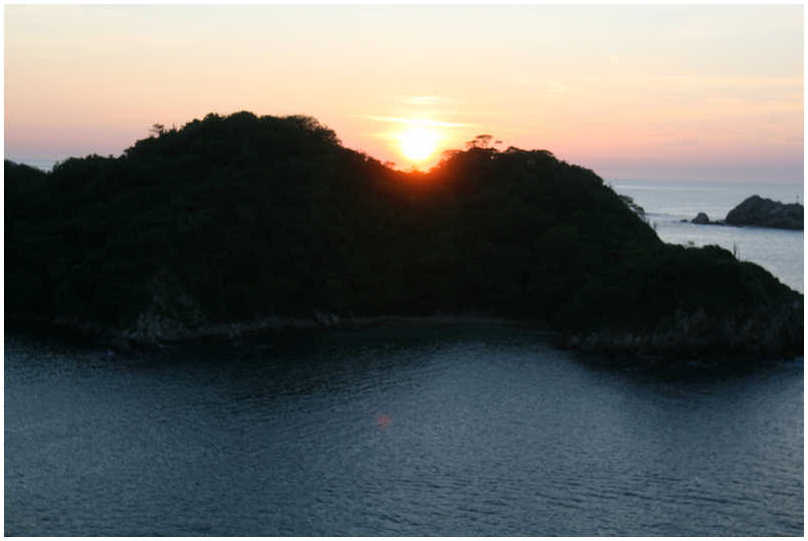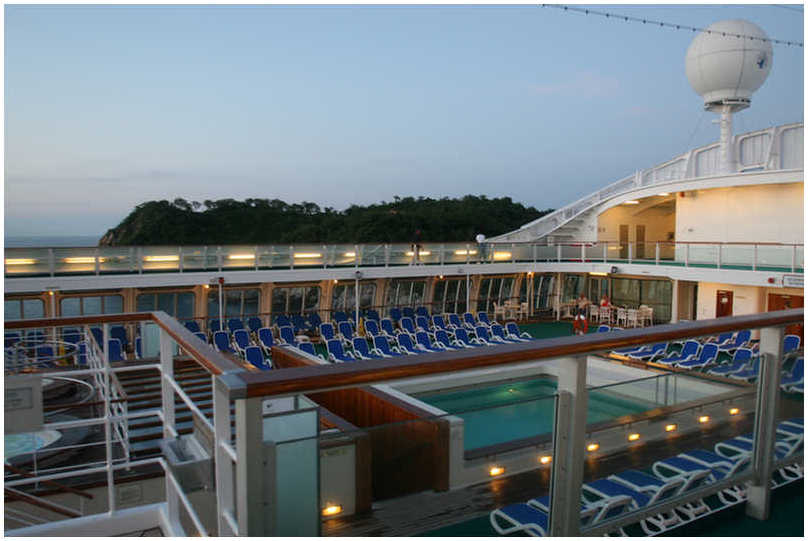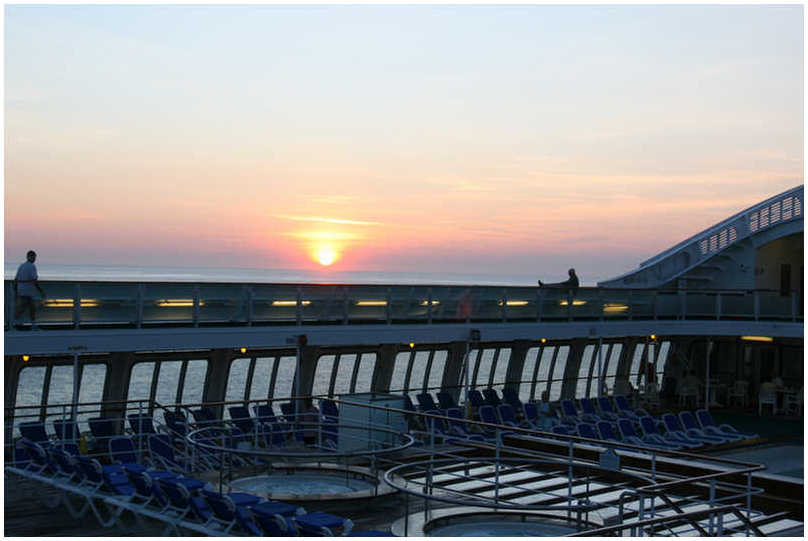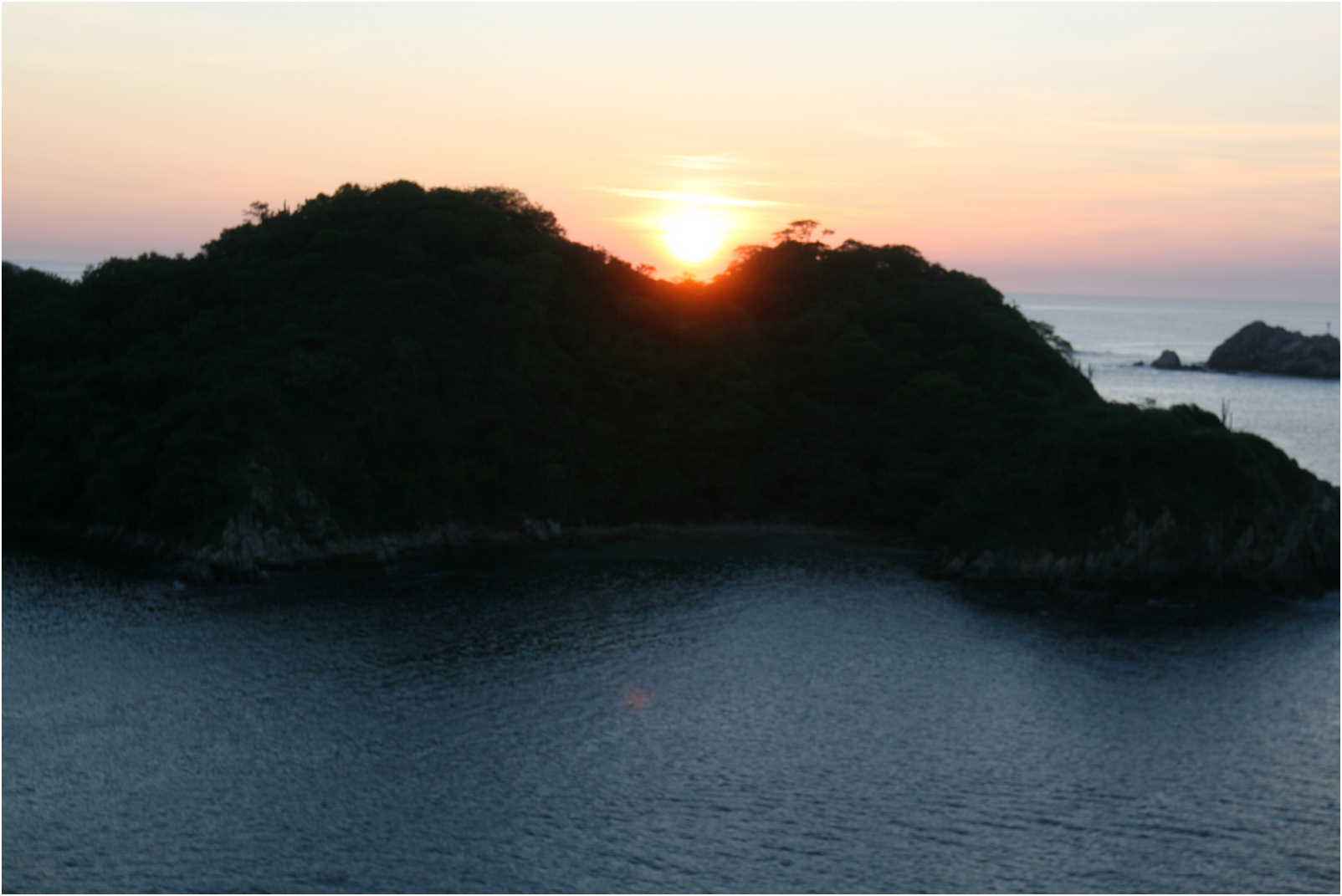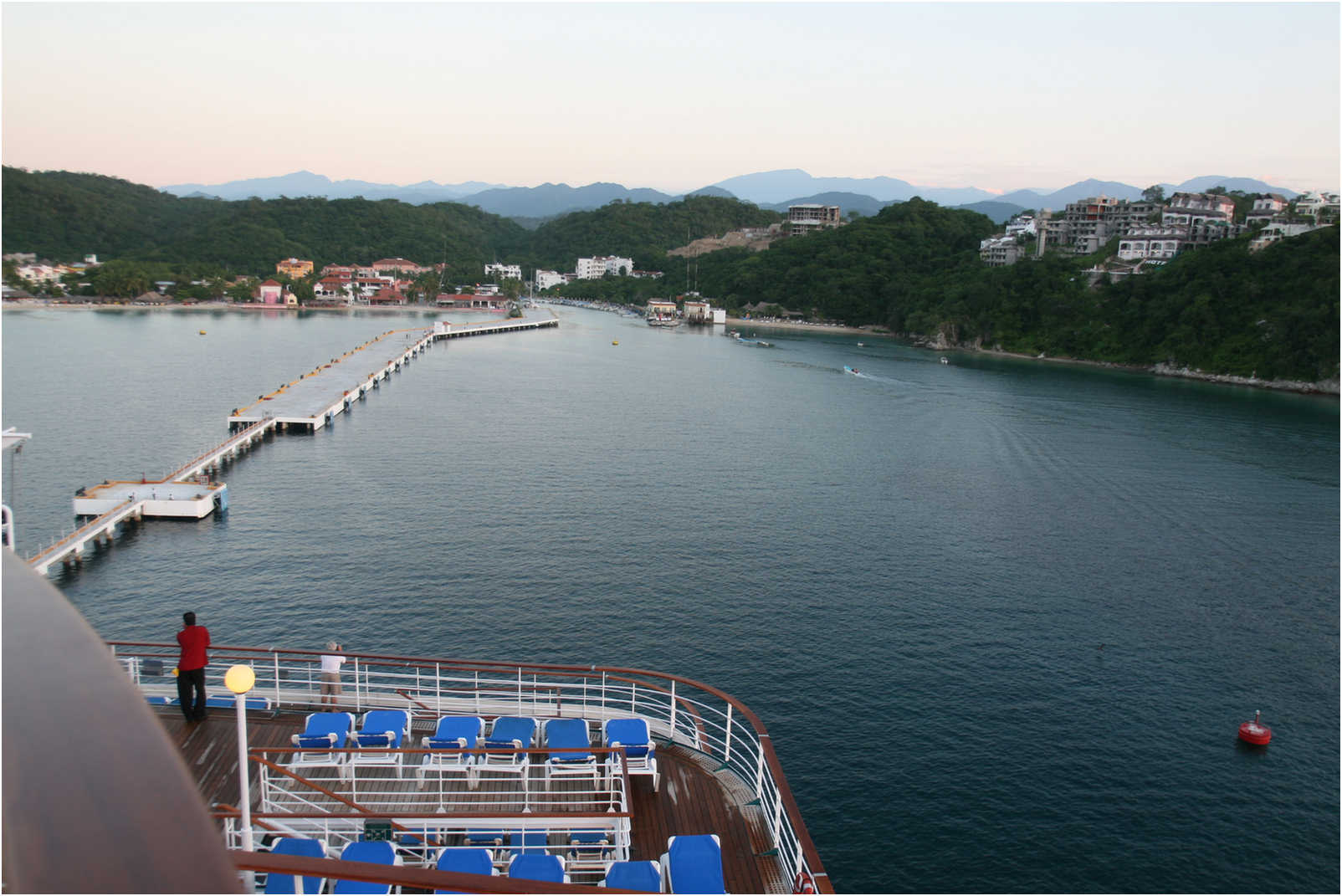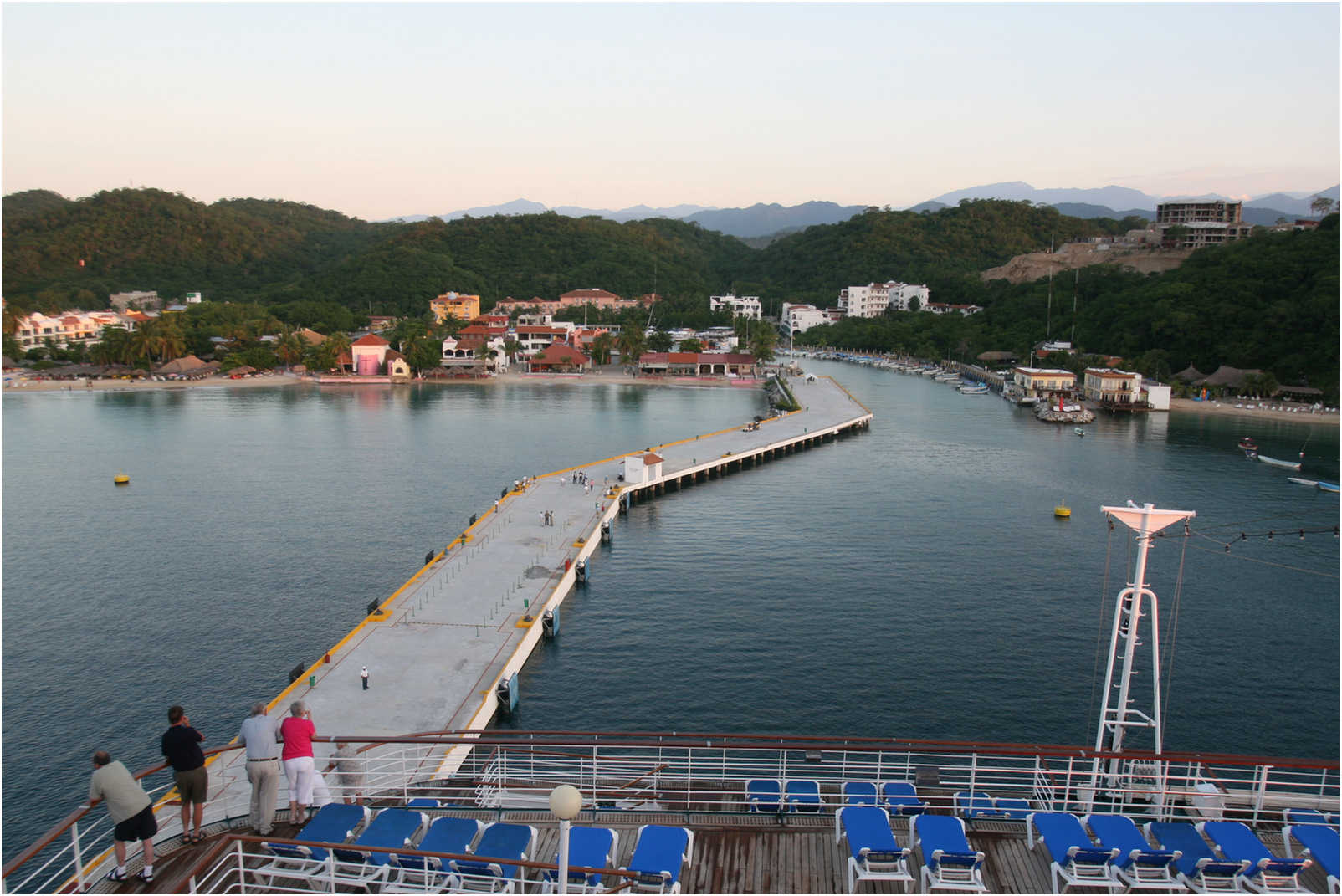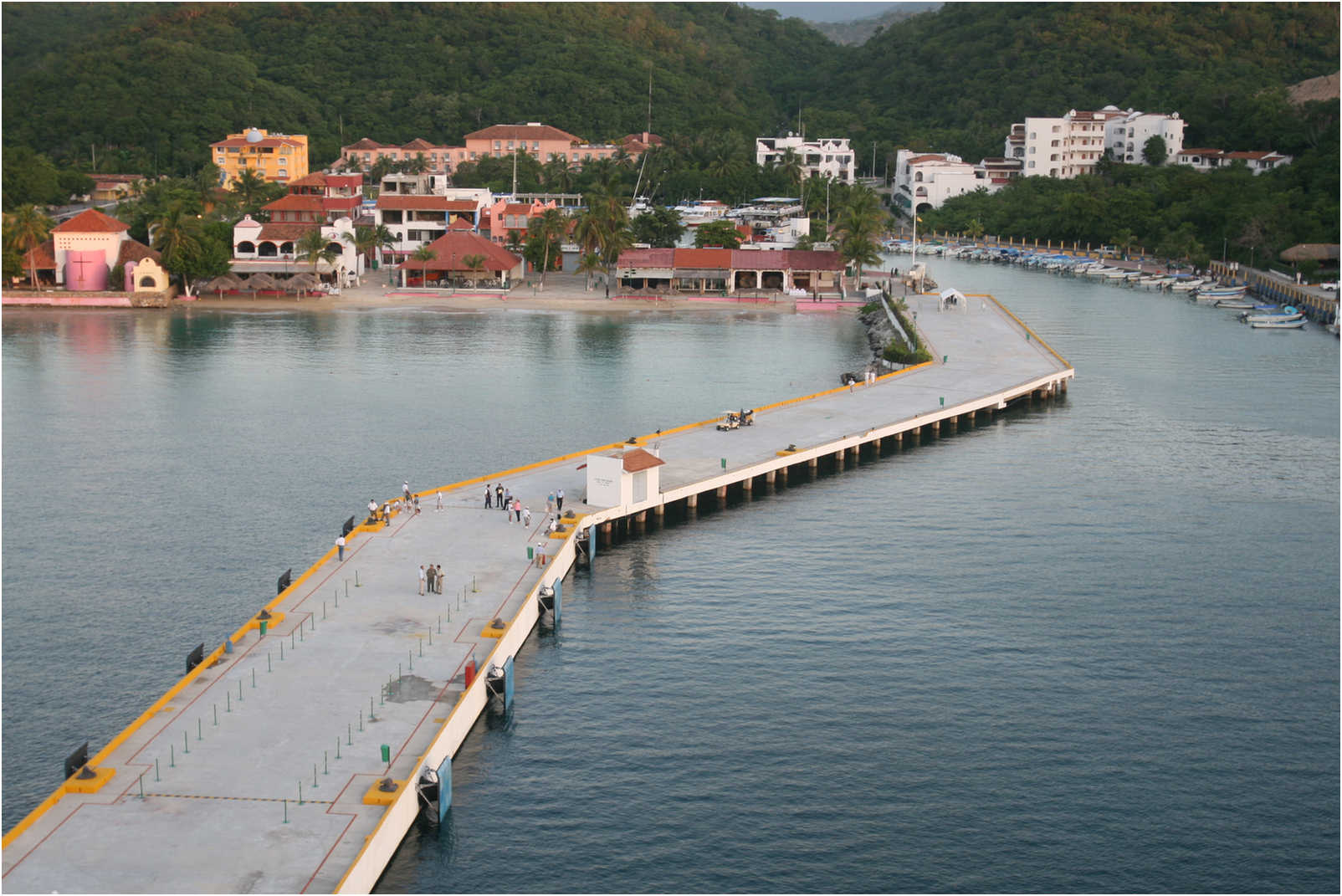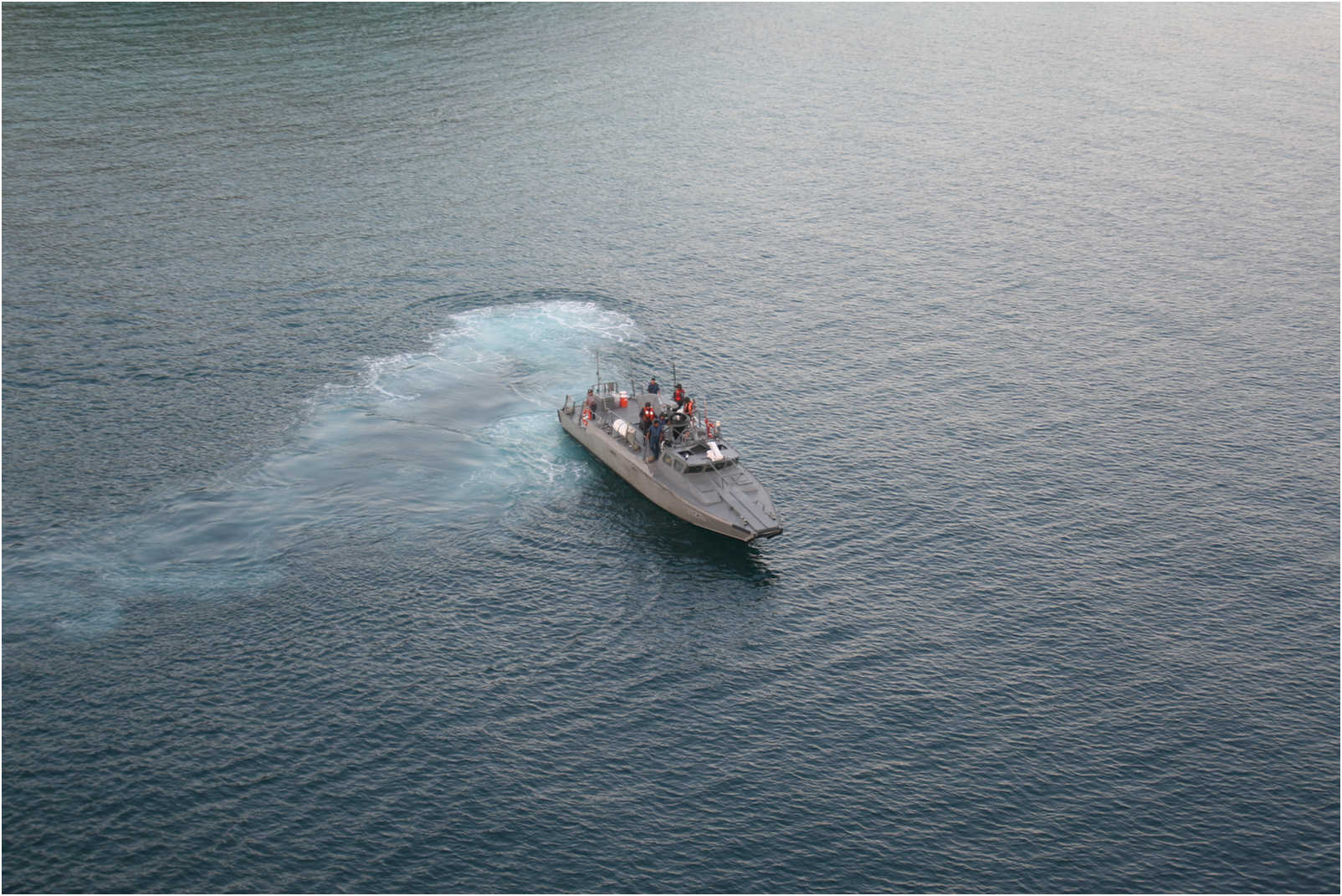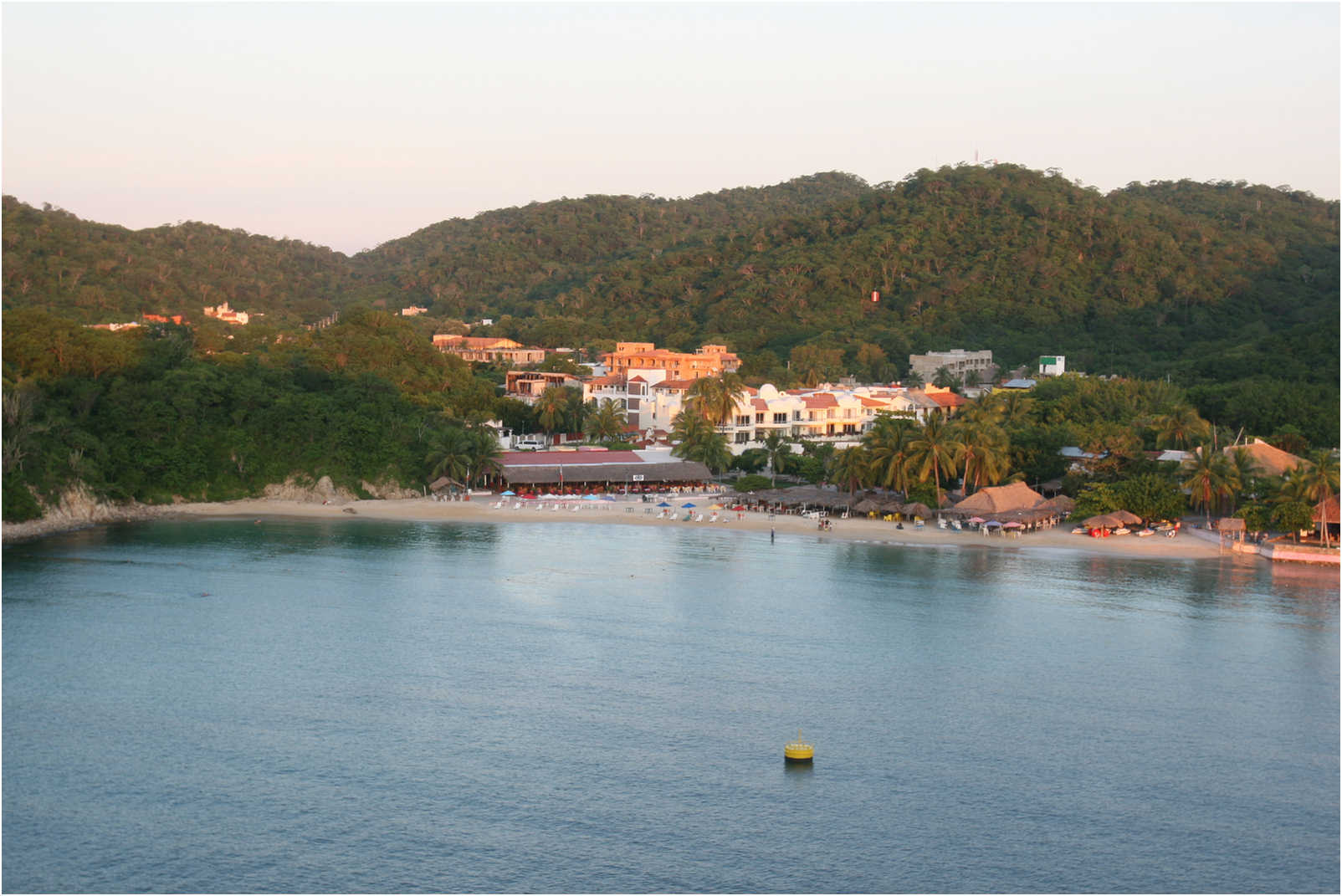 The City Was Clean And Attractive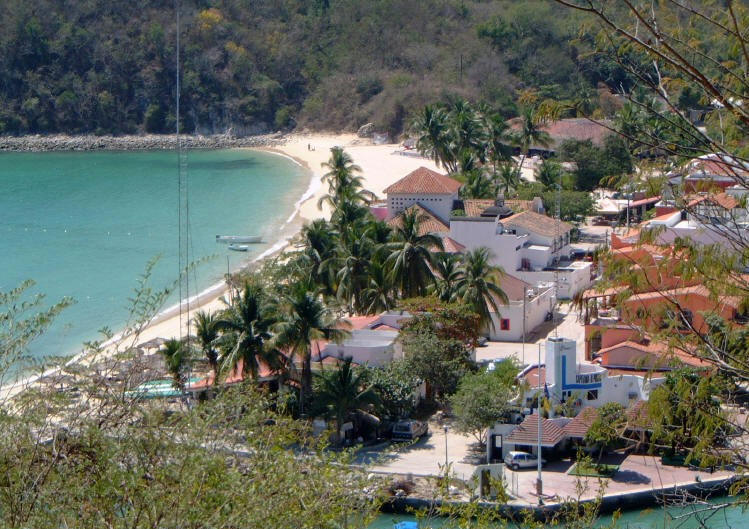 We enjoyed a marvelous adventure aboard an ATV (all terrain vehicle) as you tour the ecological reserves of the Bays of Cacaluta, Maguey and Organo. We will also visit the Cruz del Monte and learn a bit about the religious history that has contributed to the culture of the region. There will be time to cool off in the crystal clear waters - either swimming or snorkeling.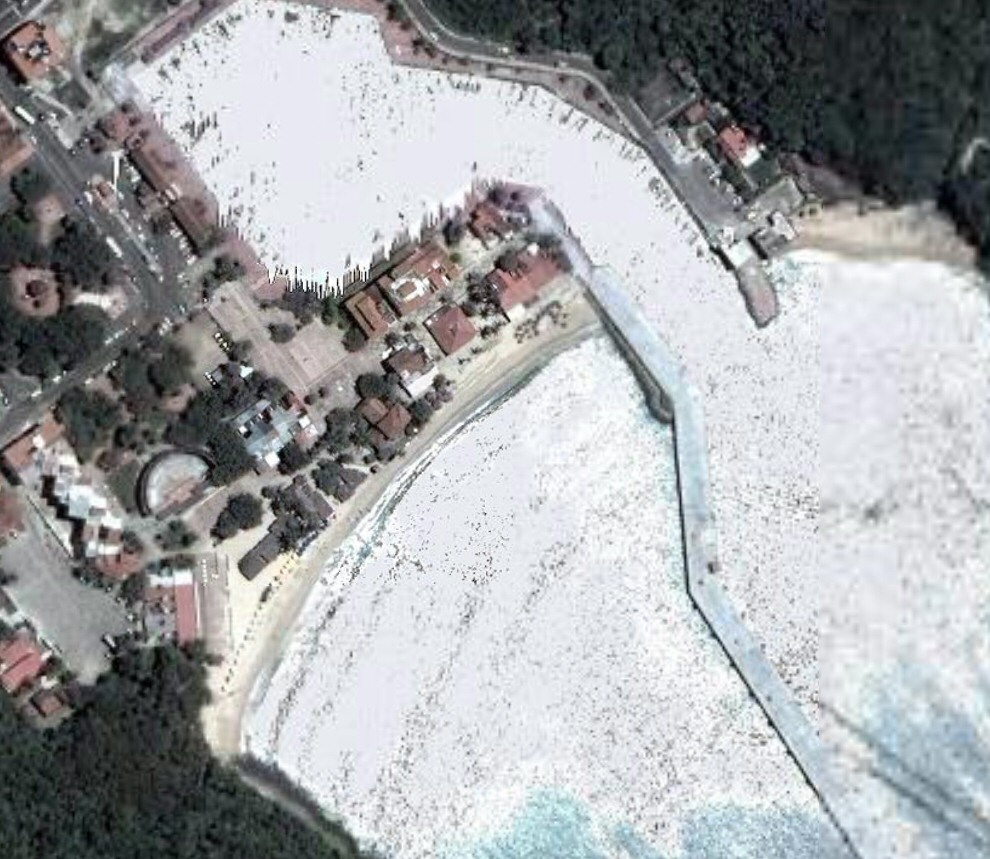 We Googled The Earth!

ATV Time
Hot rod Sue takes to the jungle with the trusty ATV and her side kick, Paul. We drove 22 miles through the jungle to get to a great beach on one of the may coves in the area. We landed at Bahia Tangolunda and ATV'ed over to Playa Consuelo on off-road jungle paths!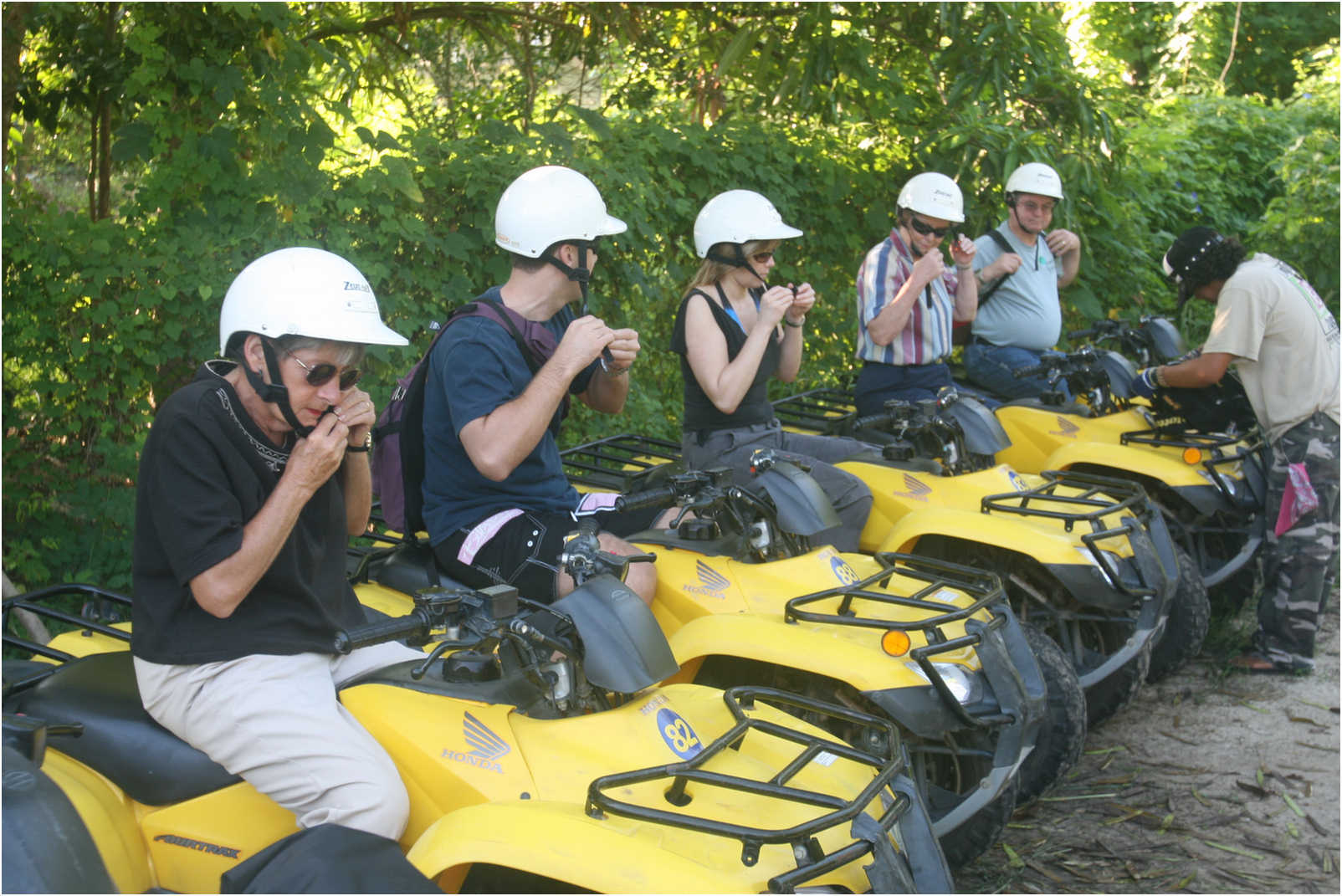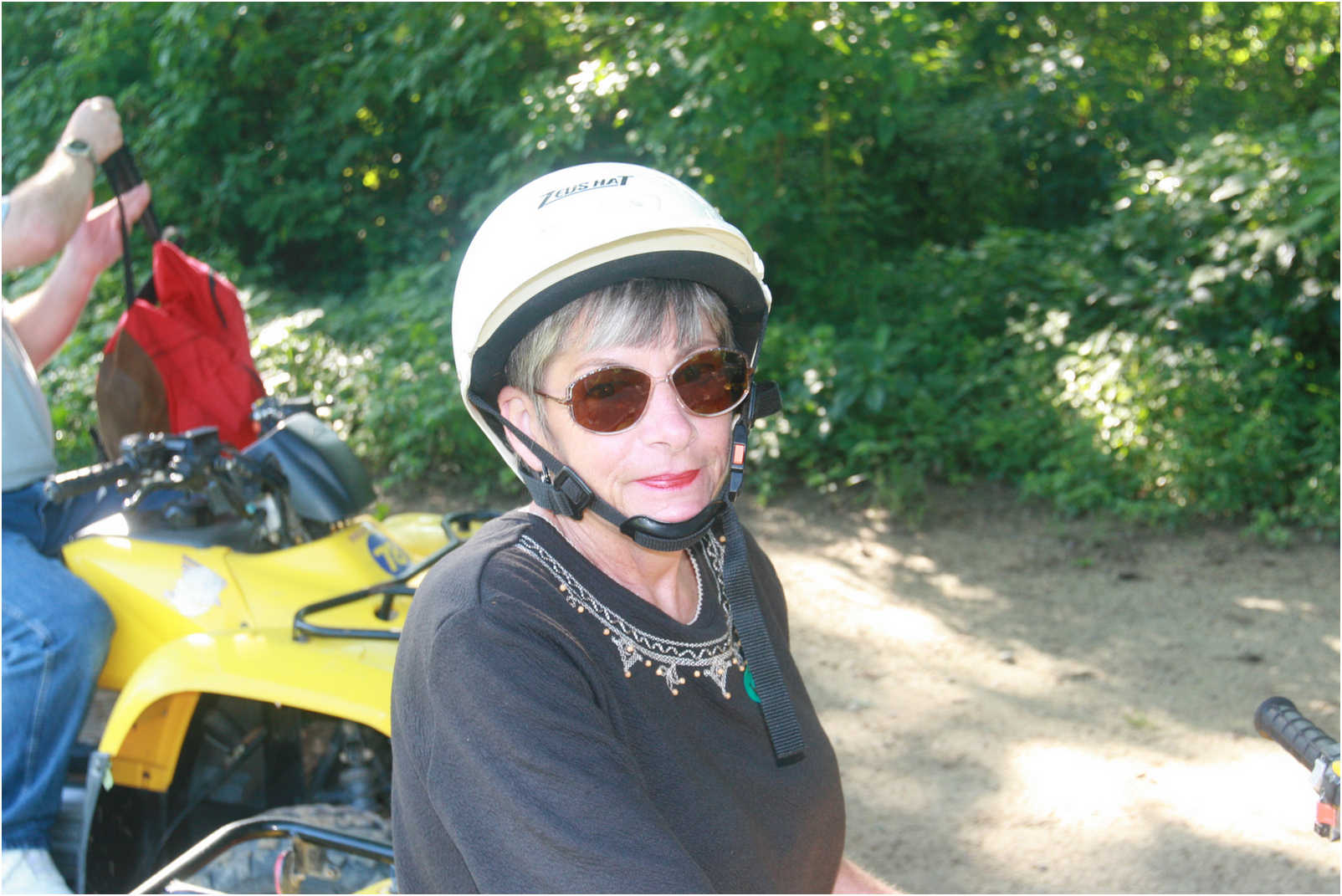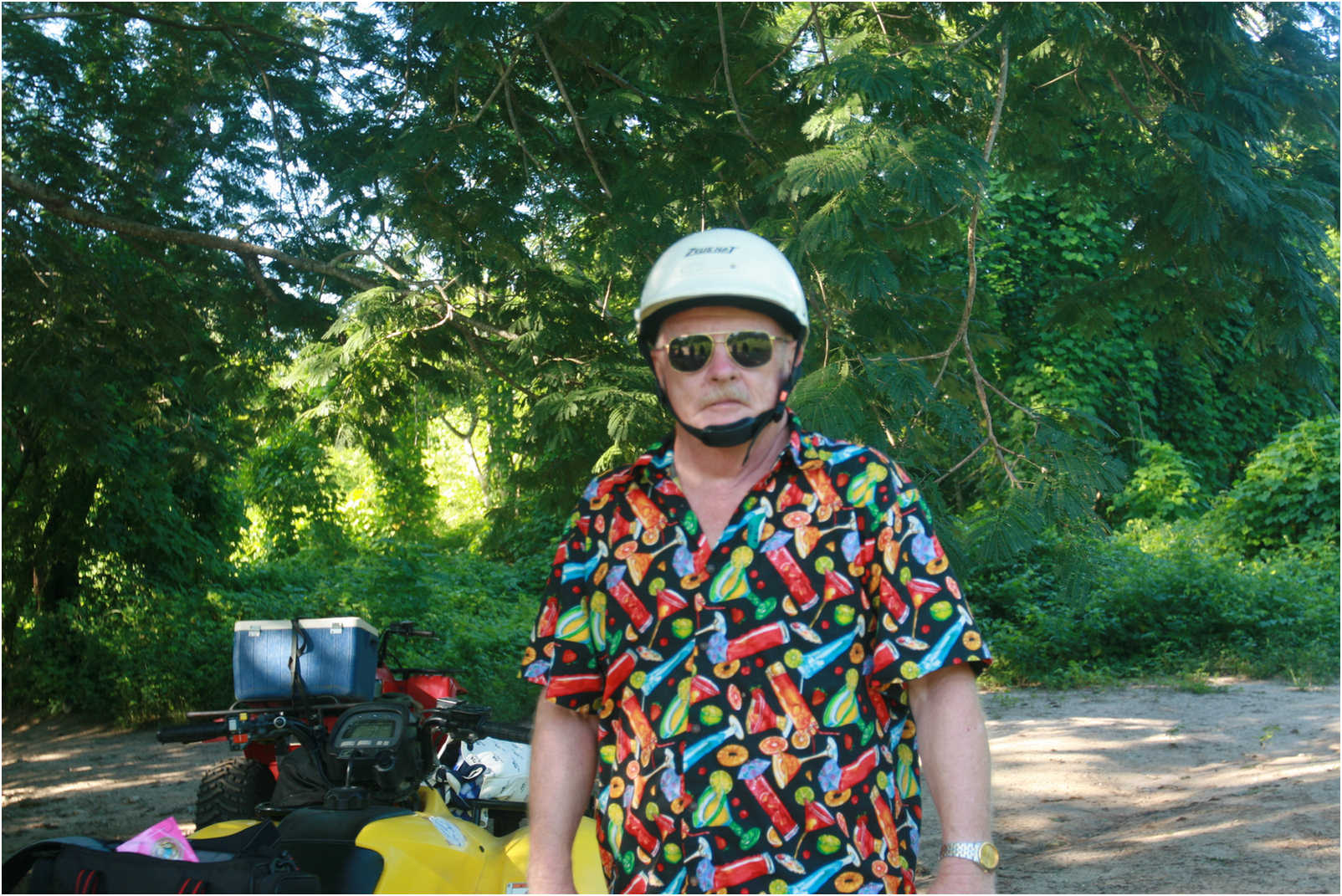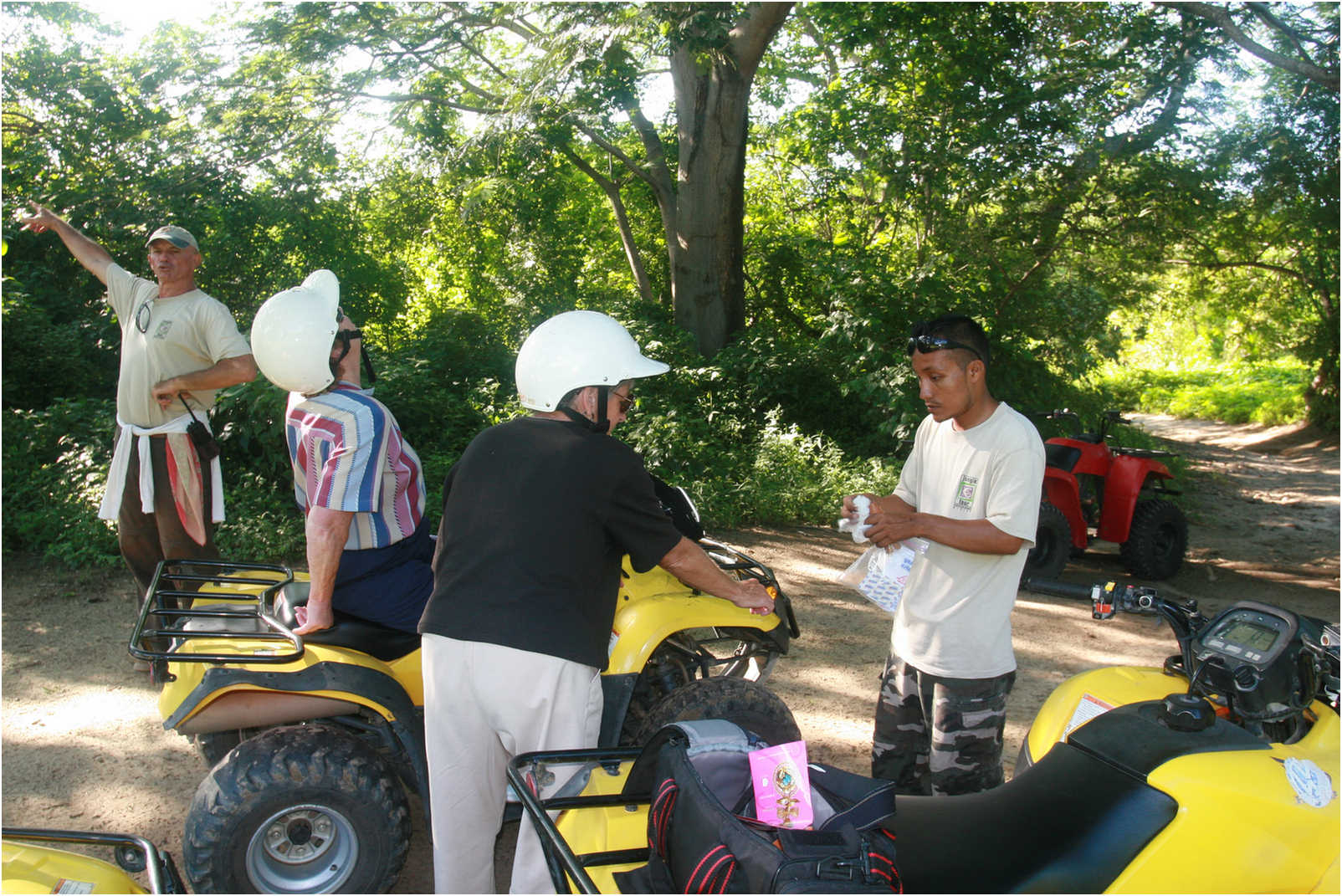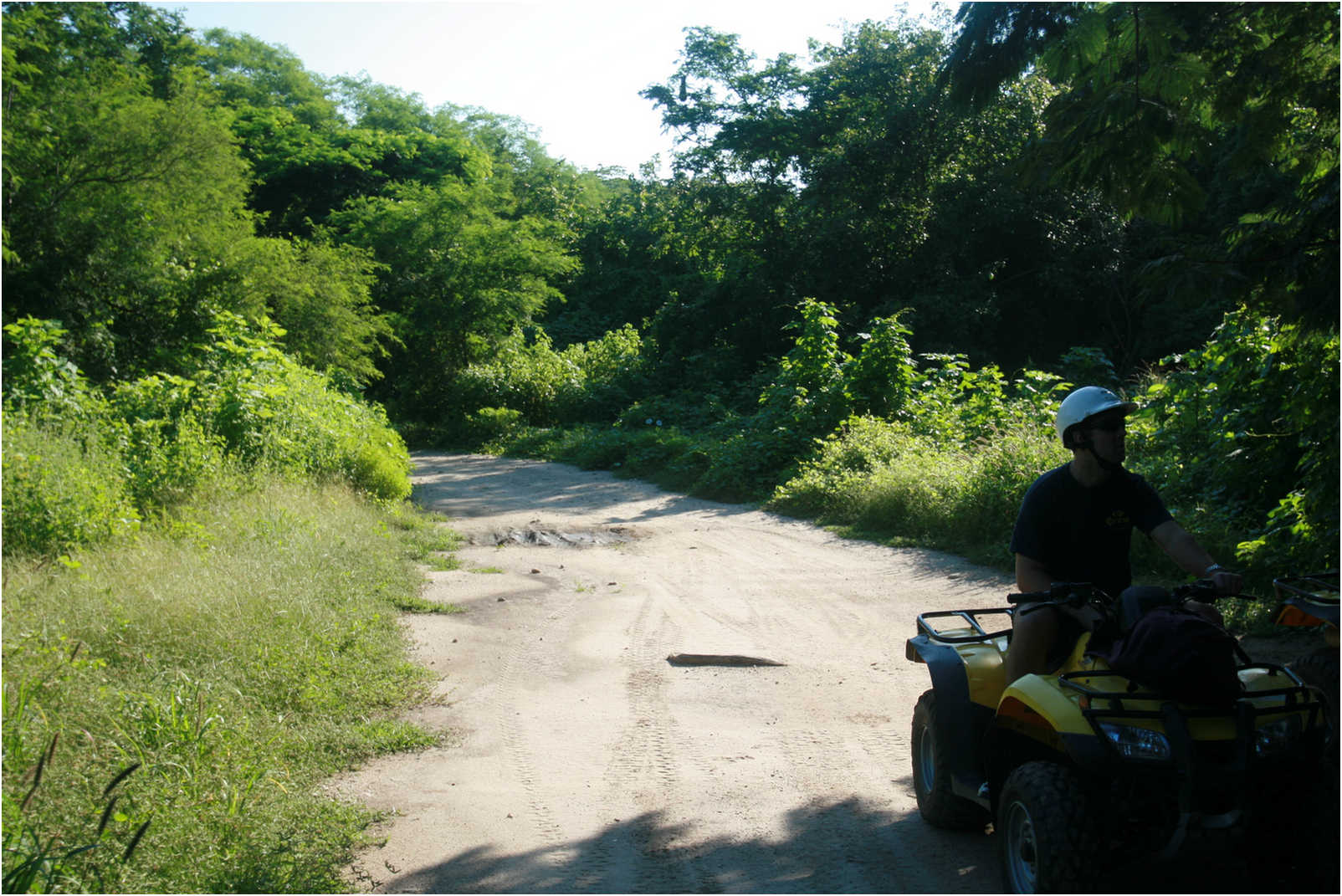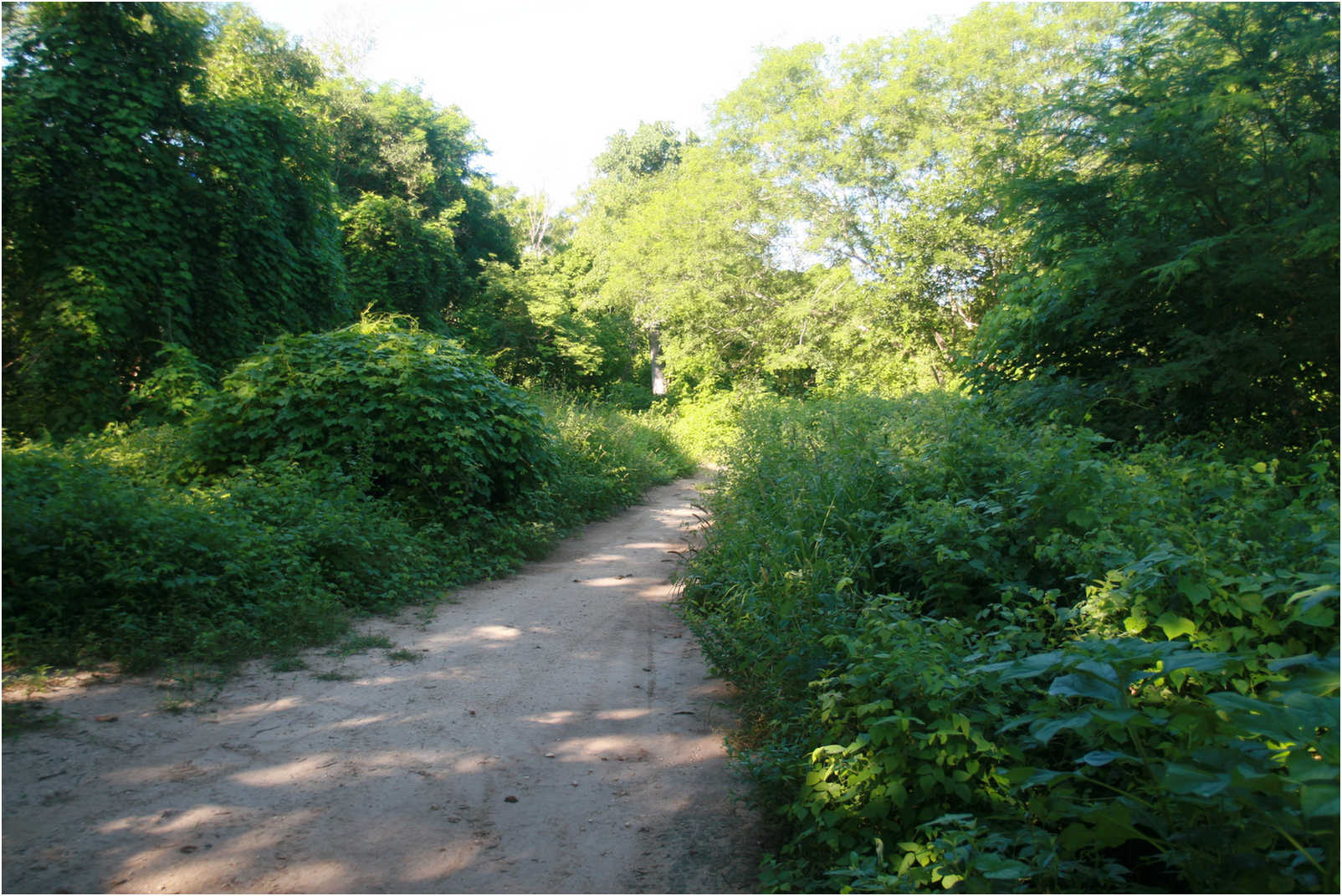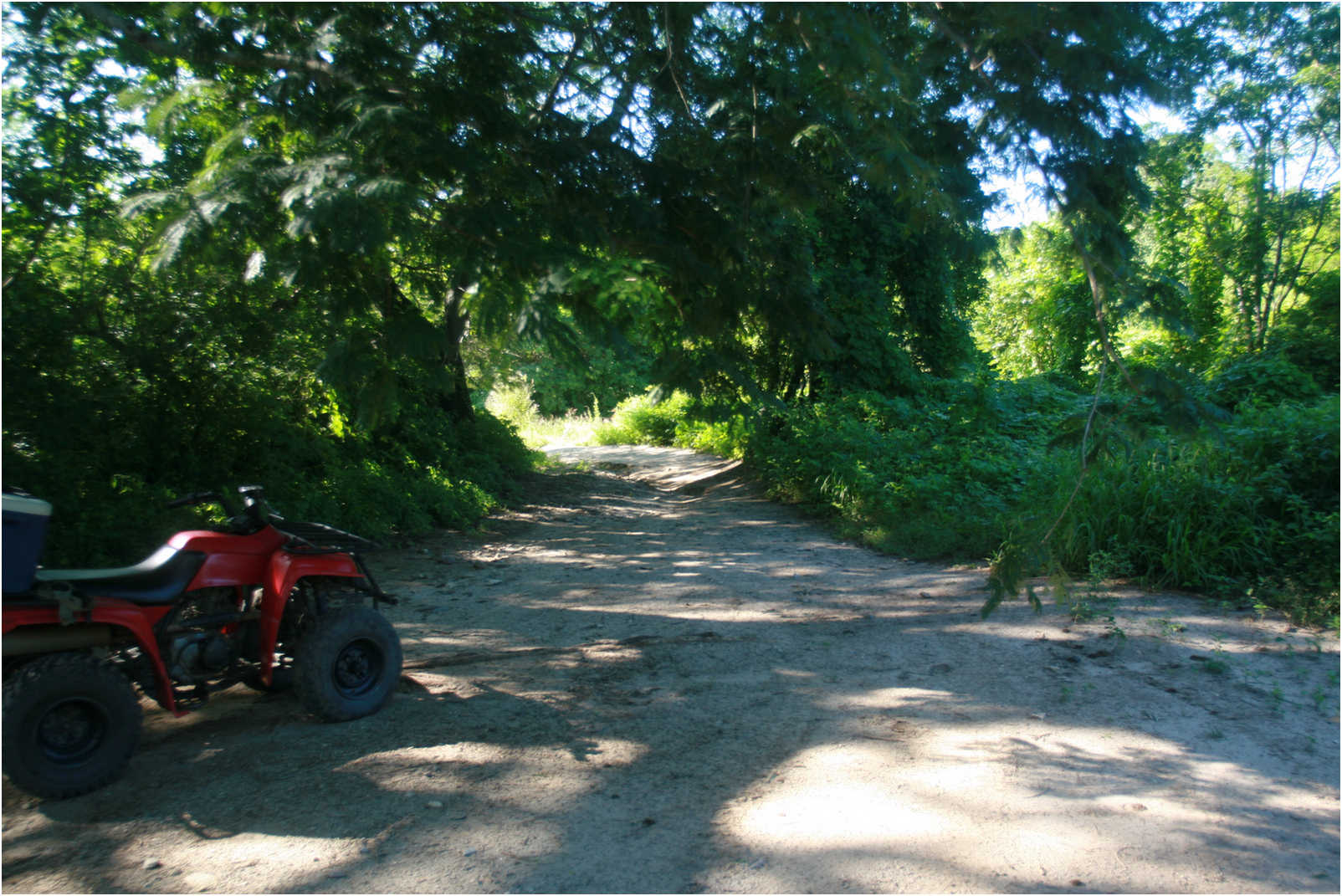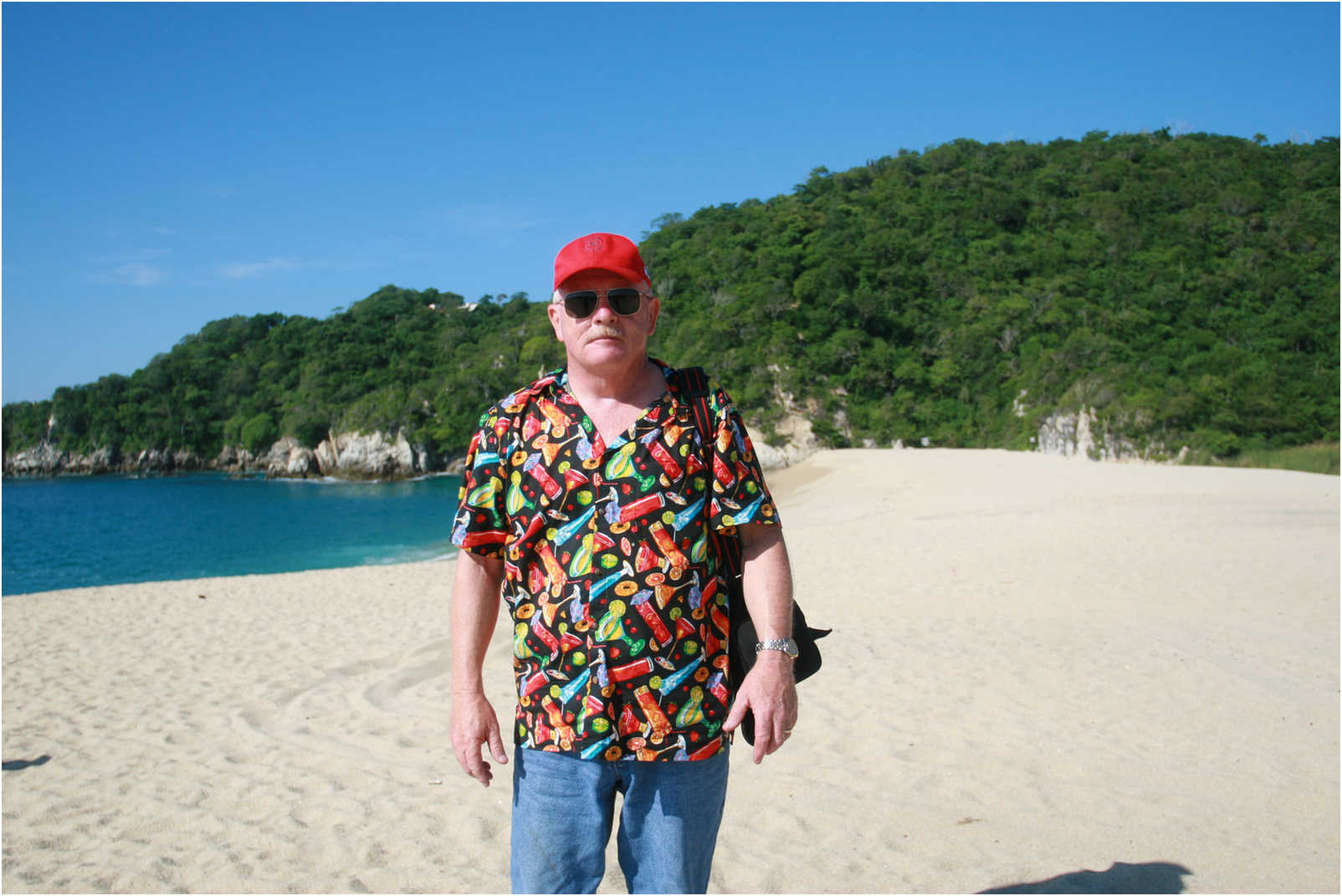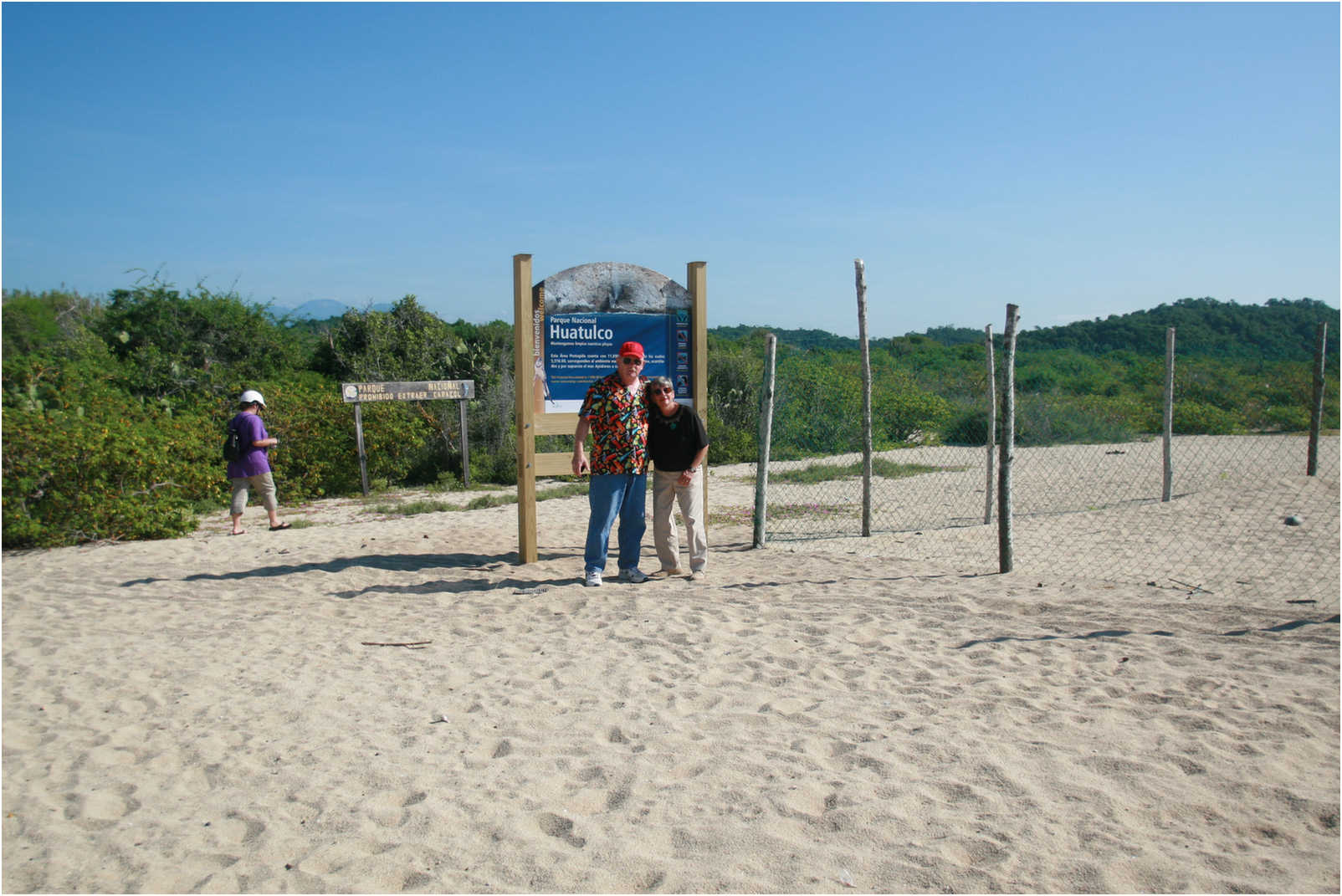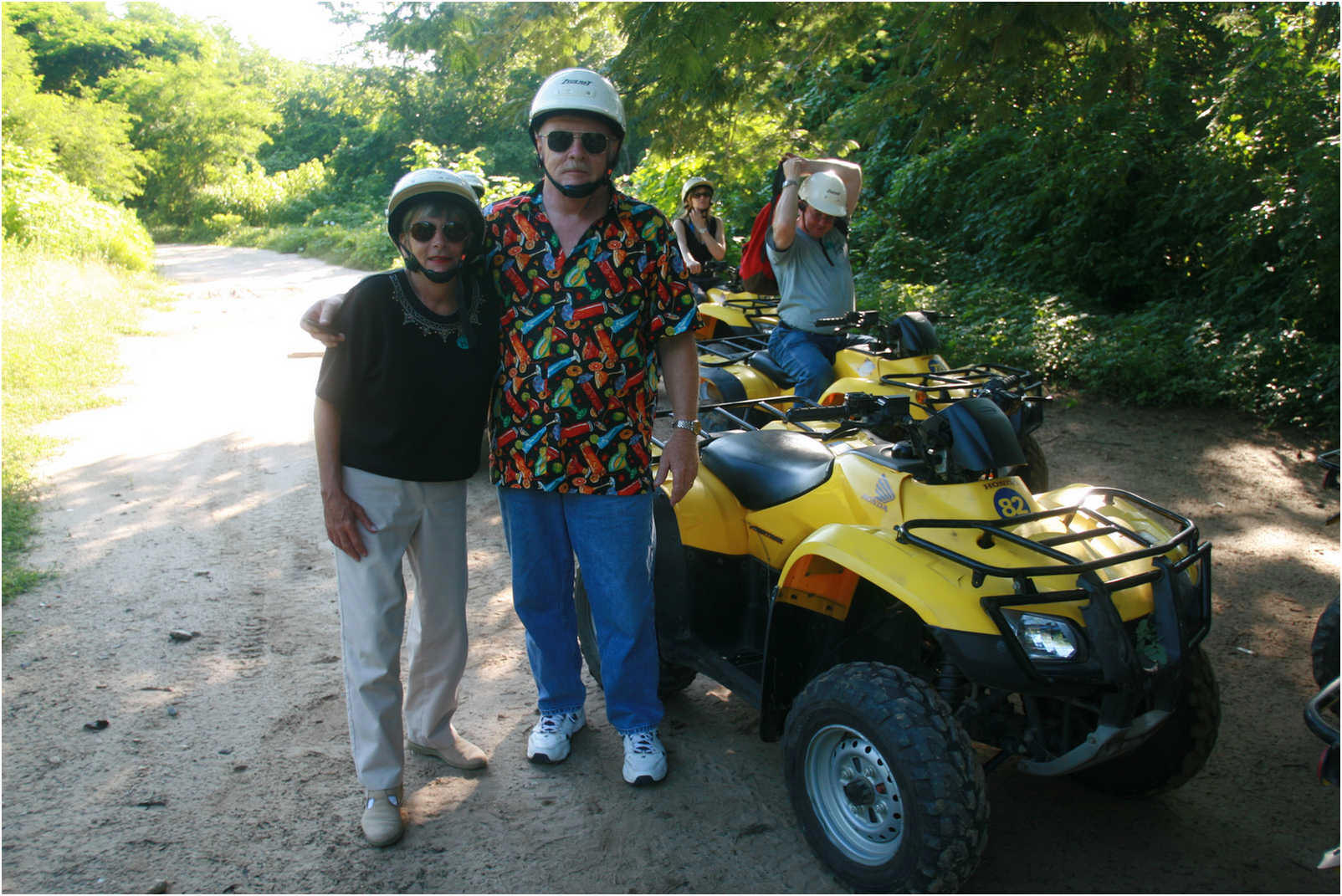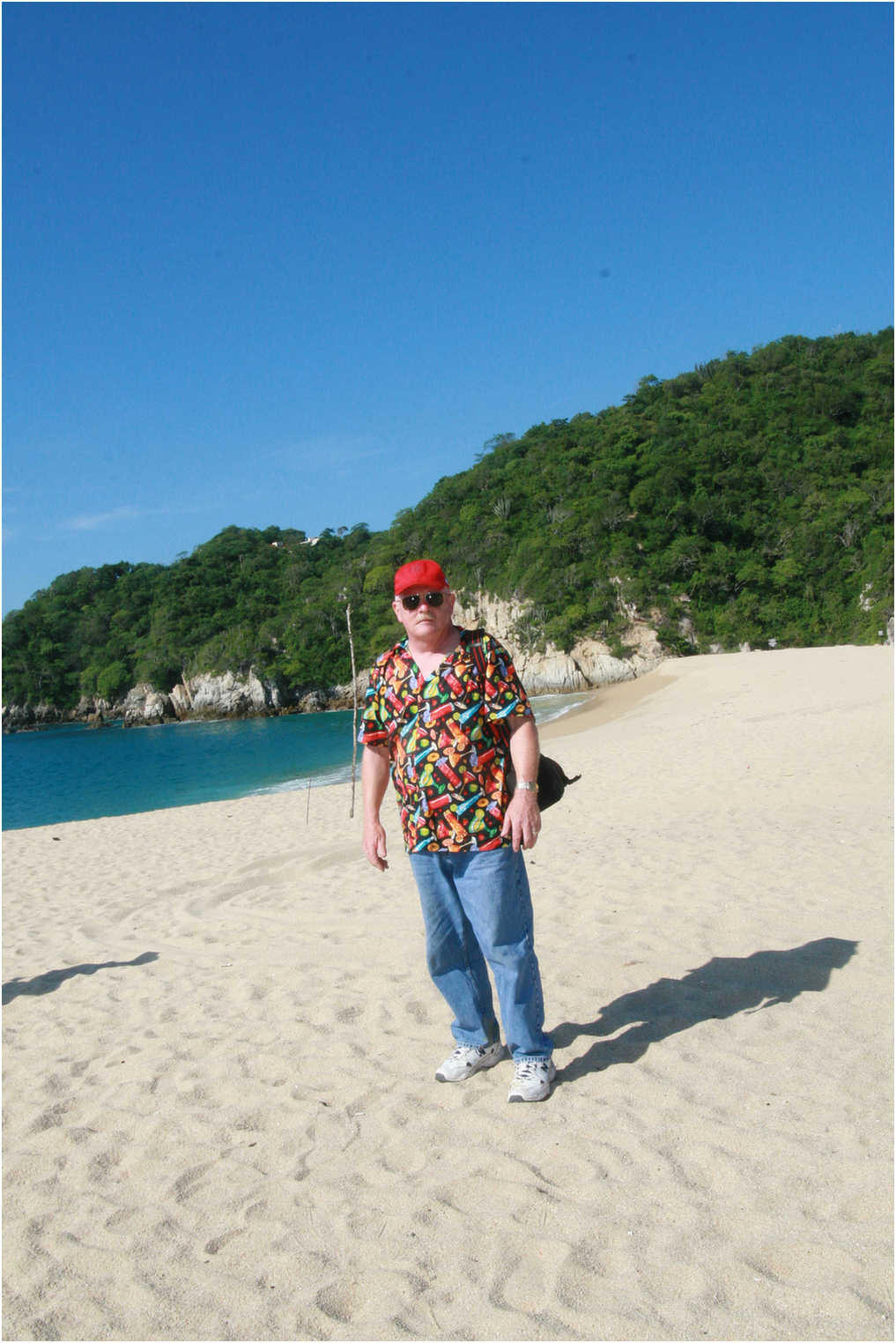 Half Way Through The ATV Trip We Stopped At The Beach!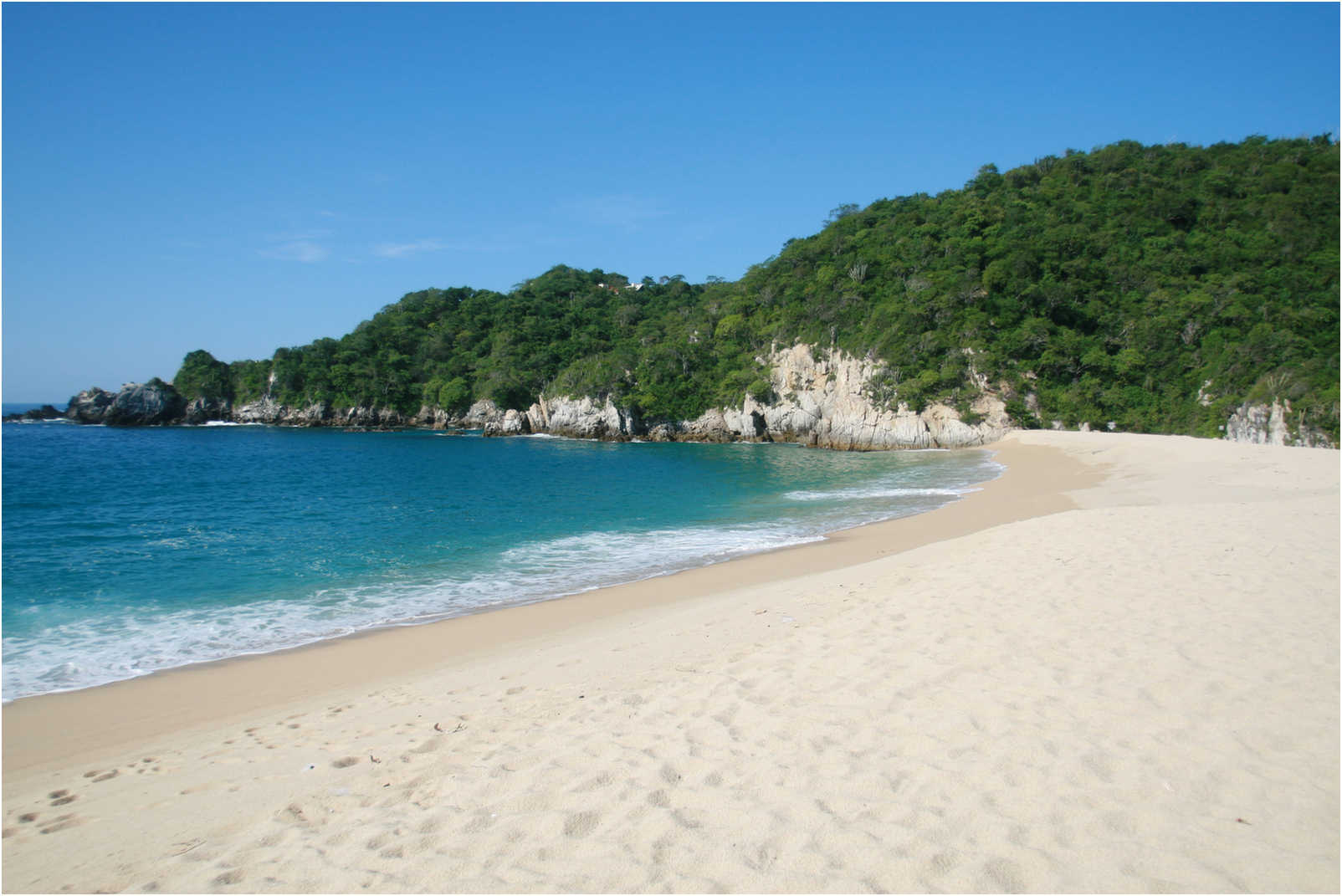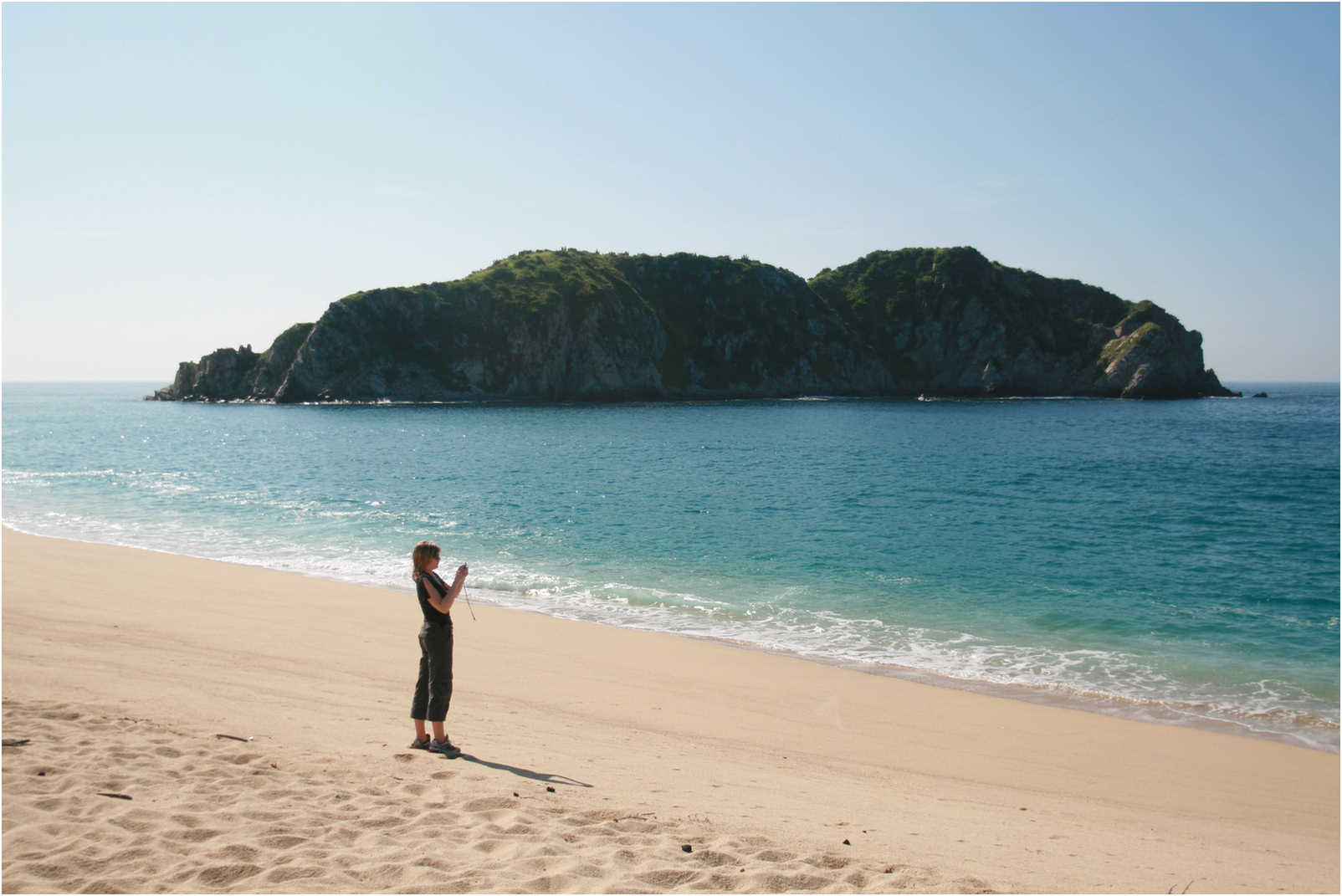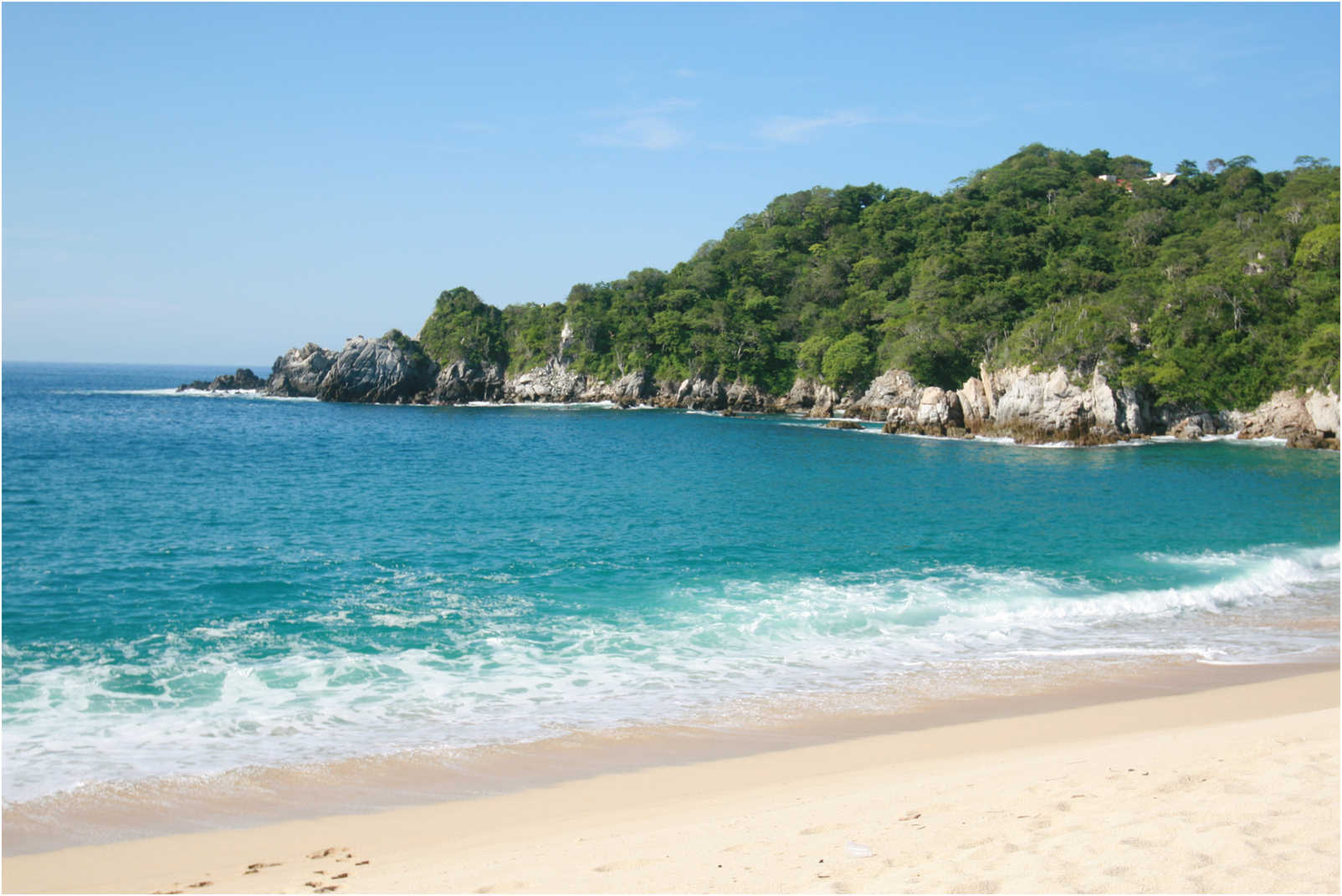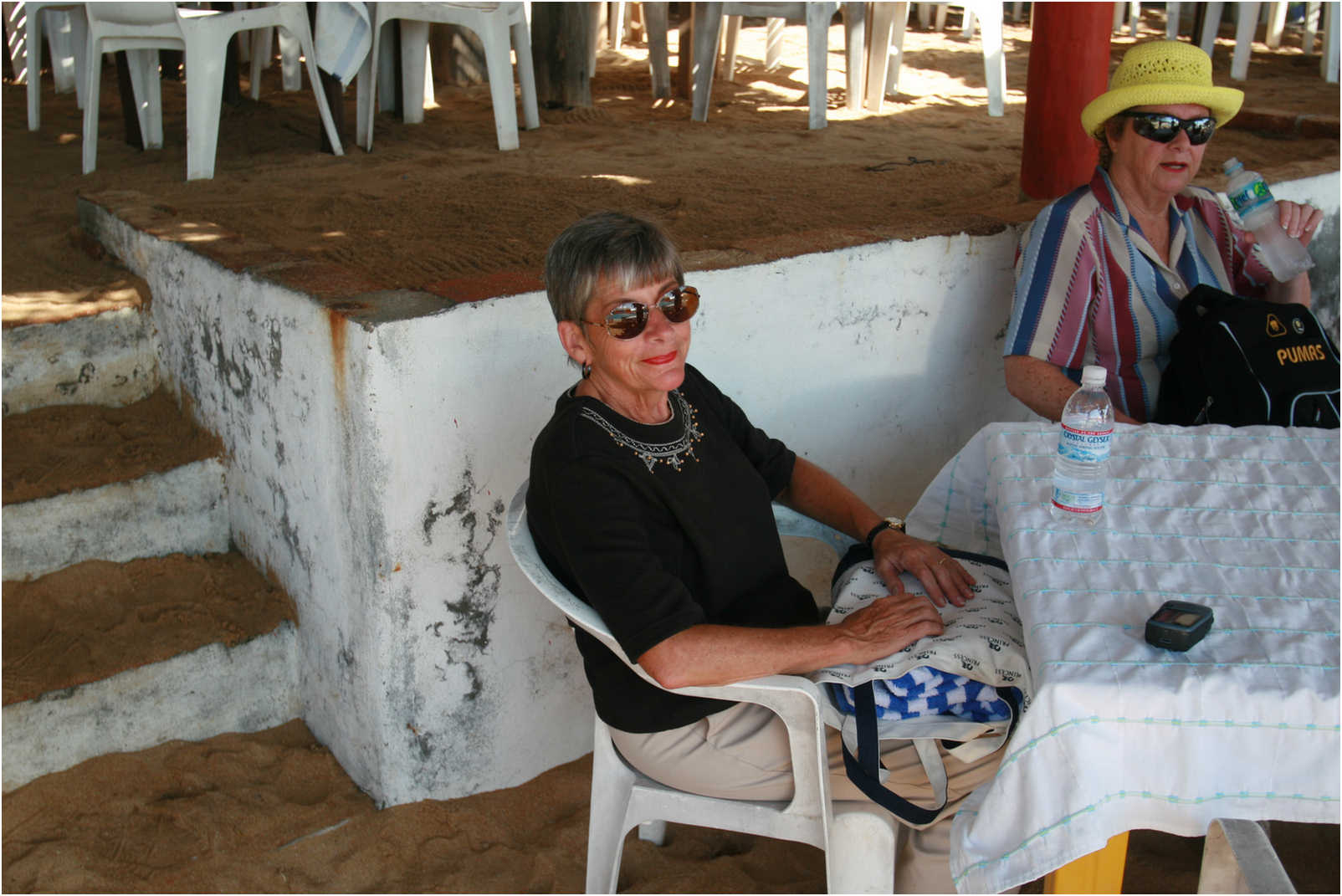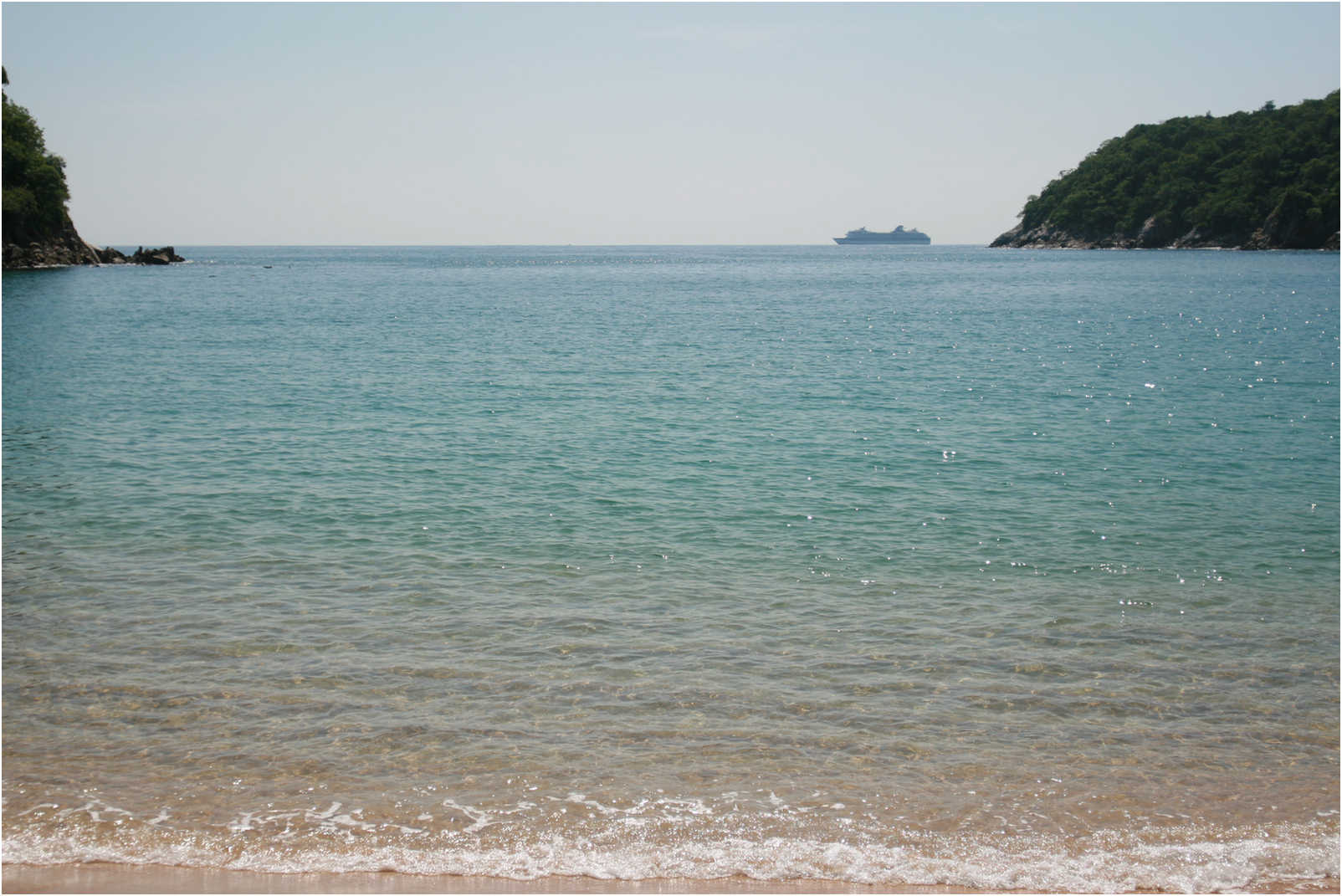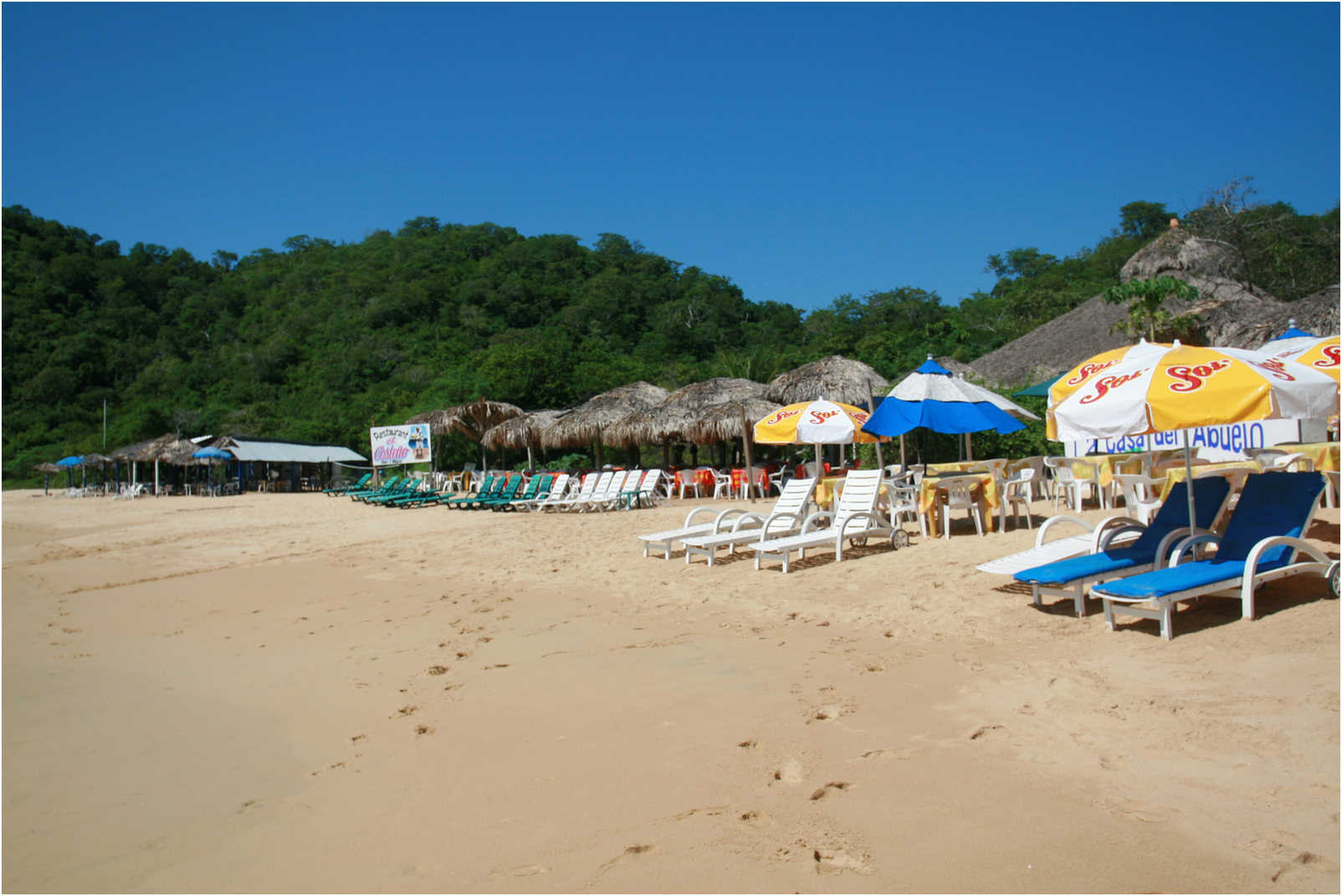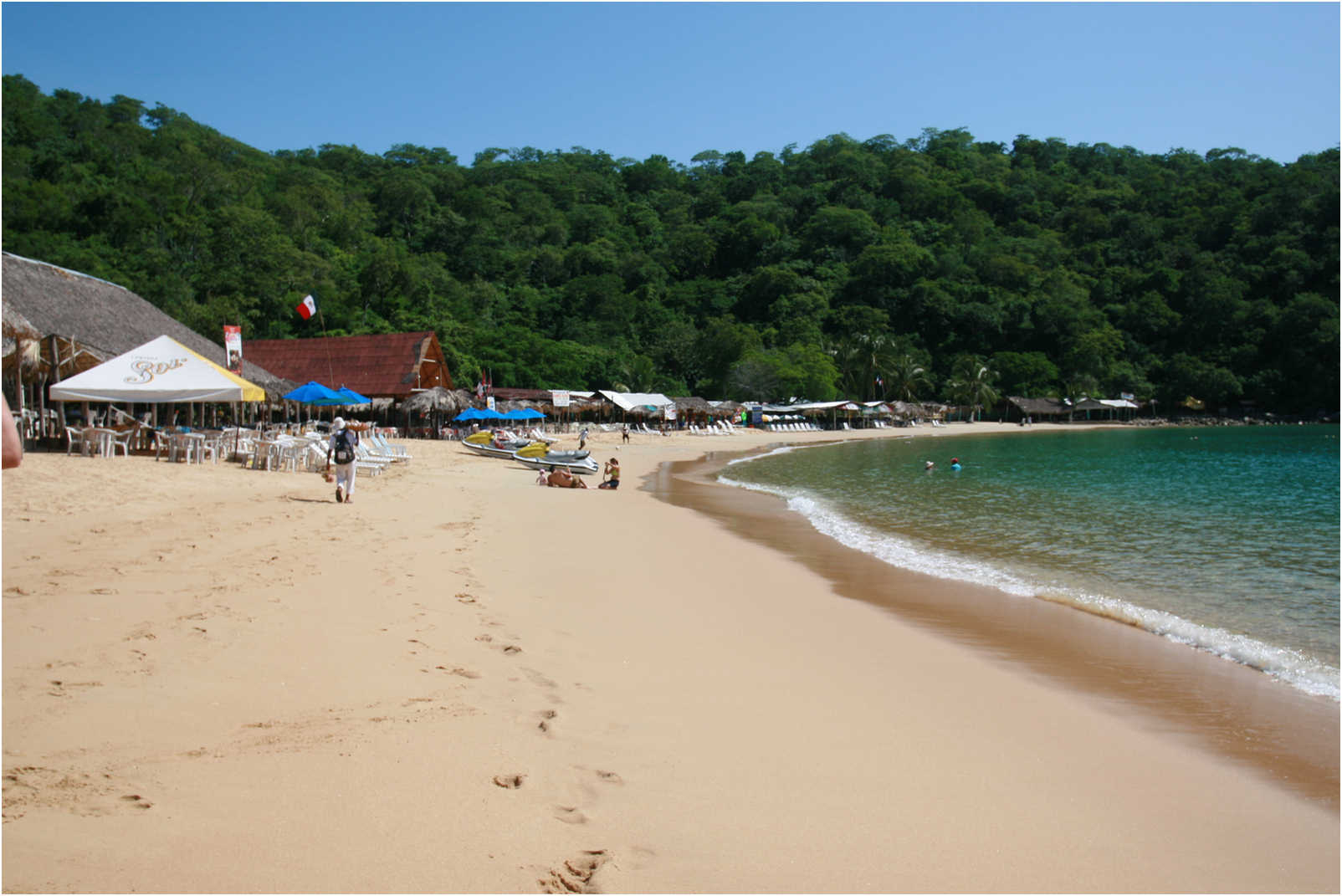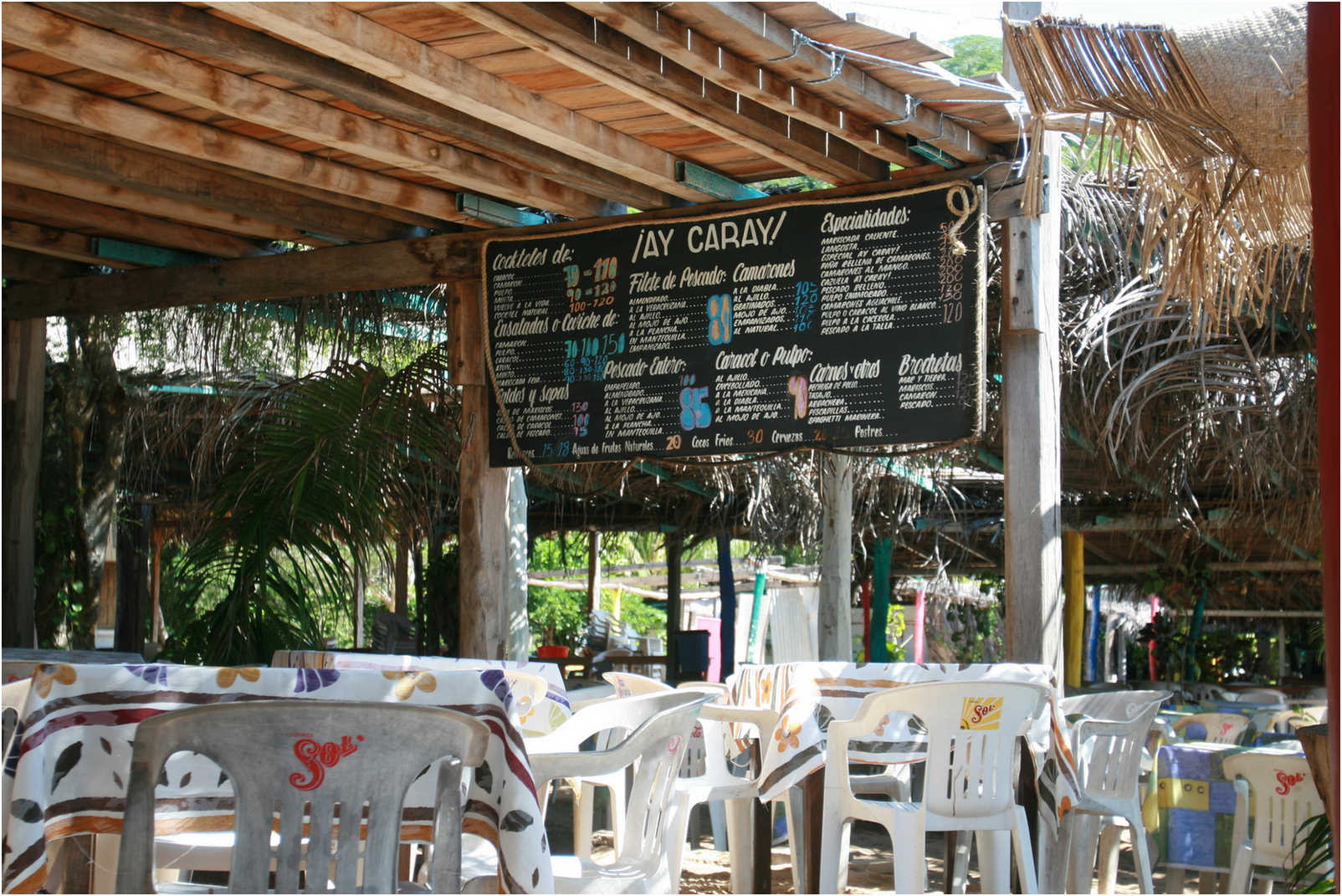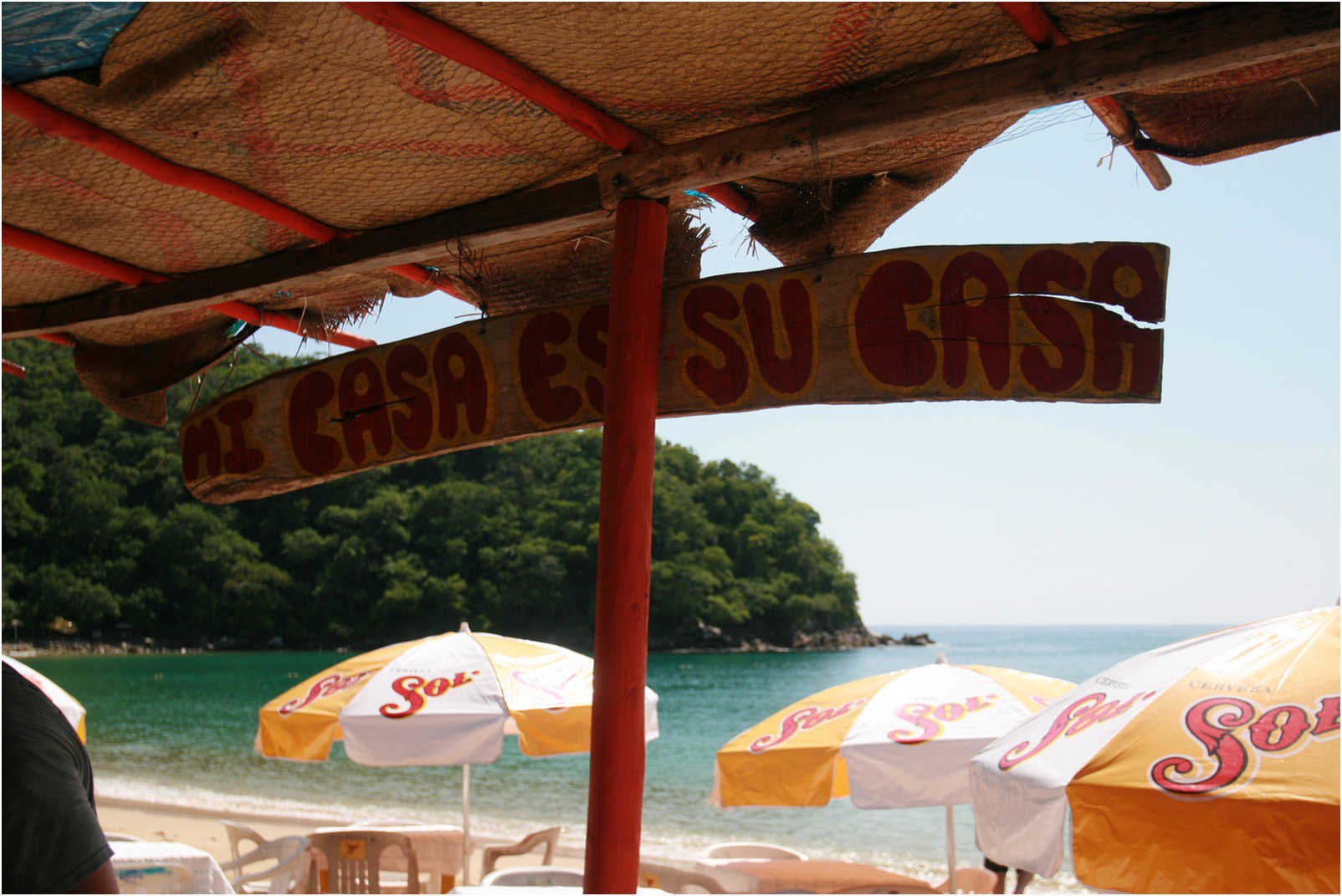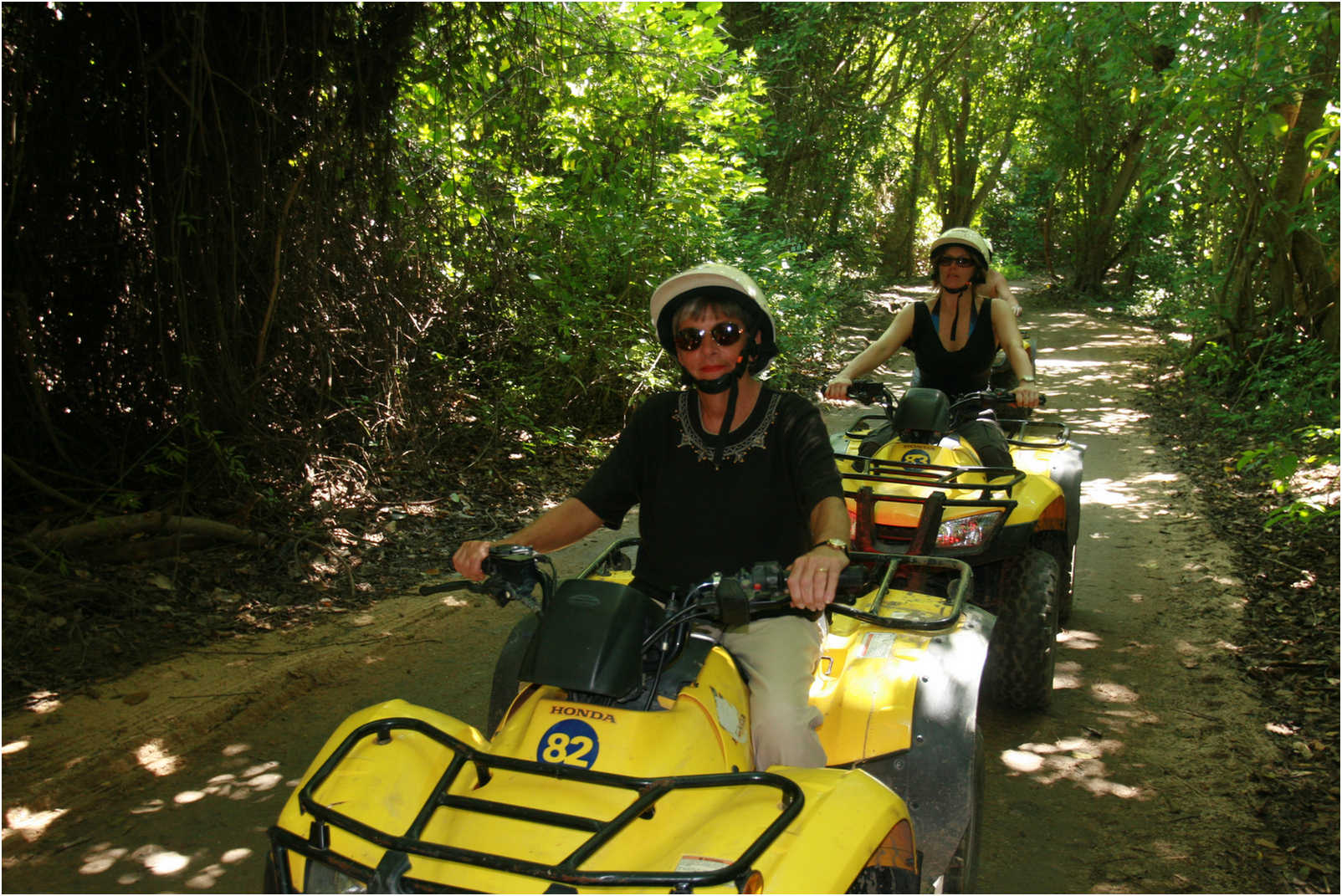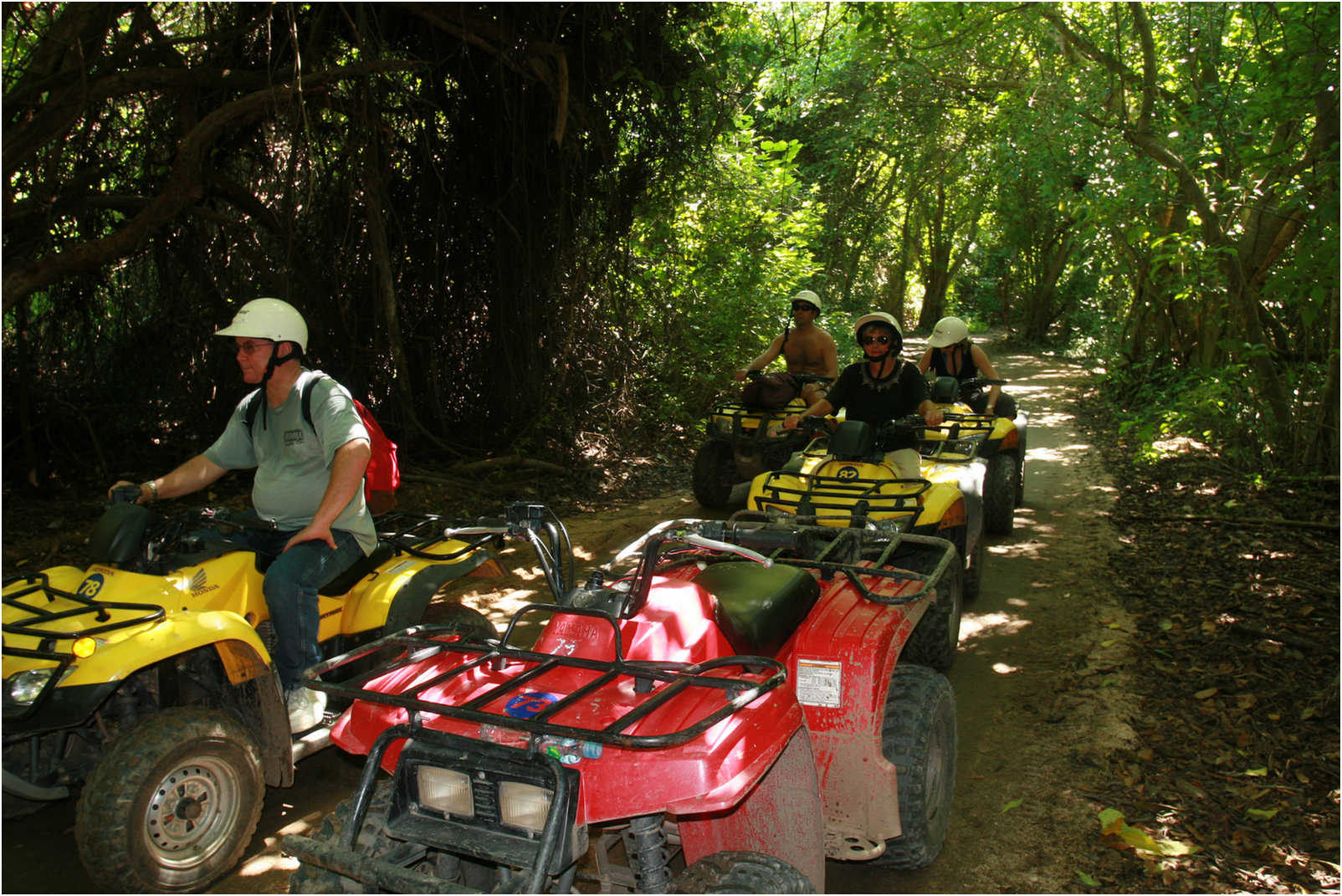 Back To Civilization And A Walk Around The Port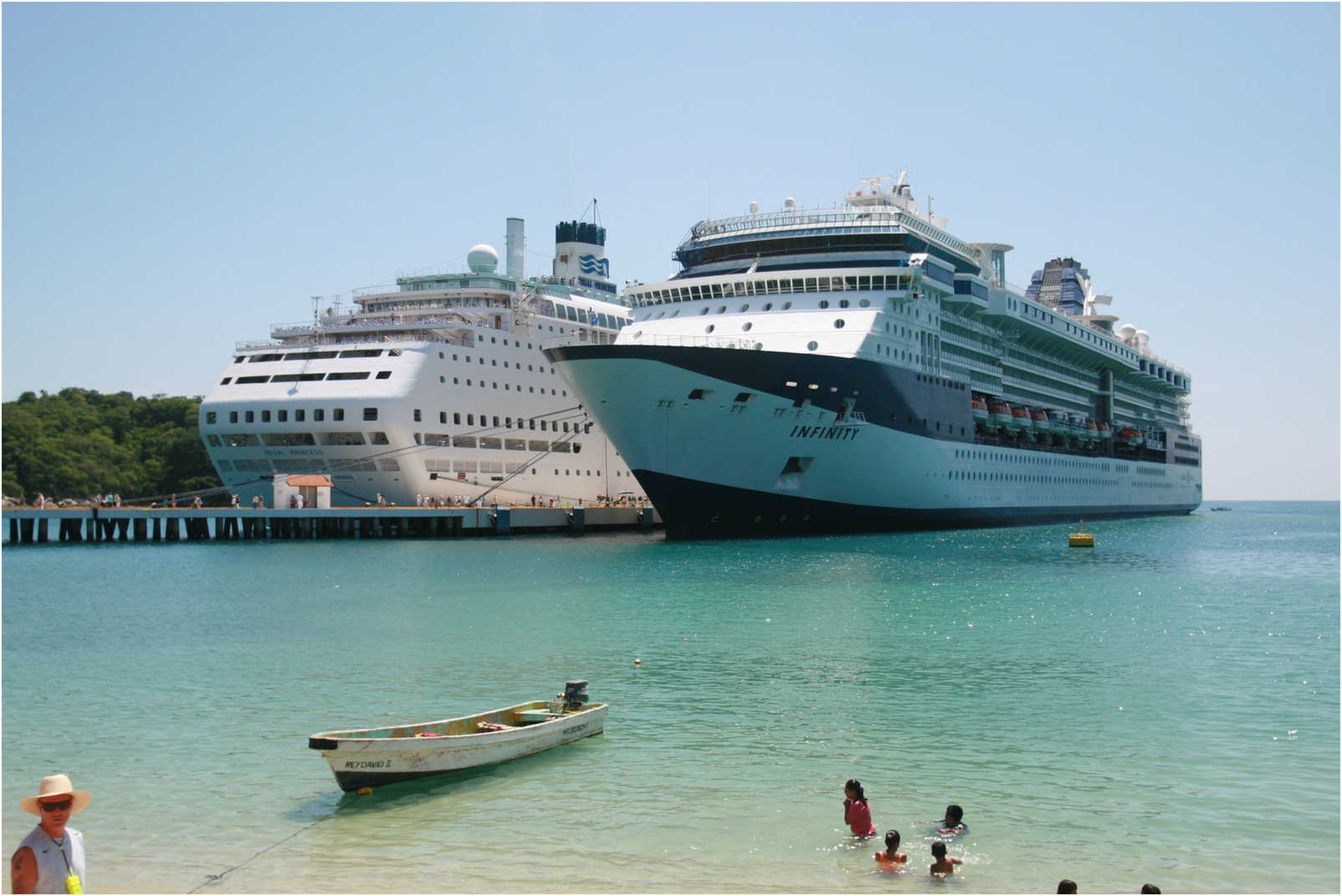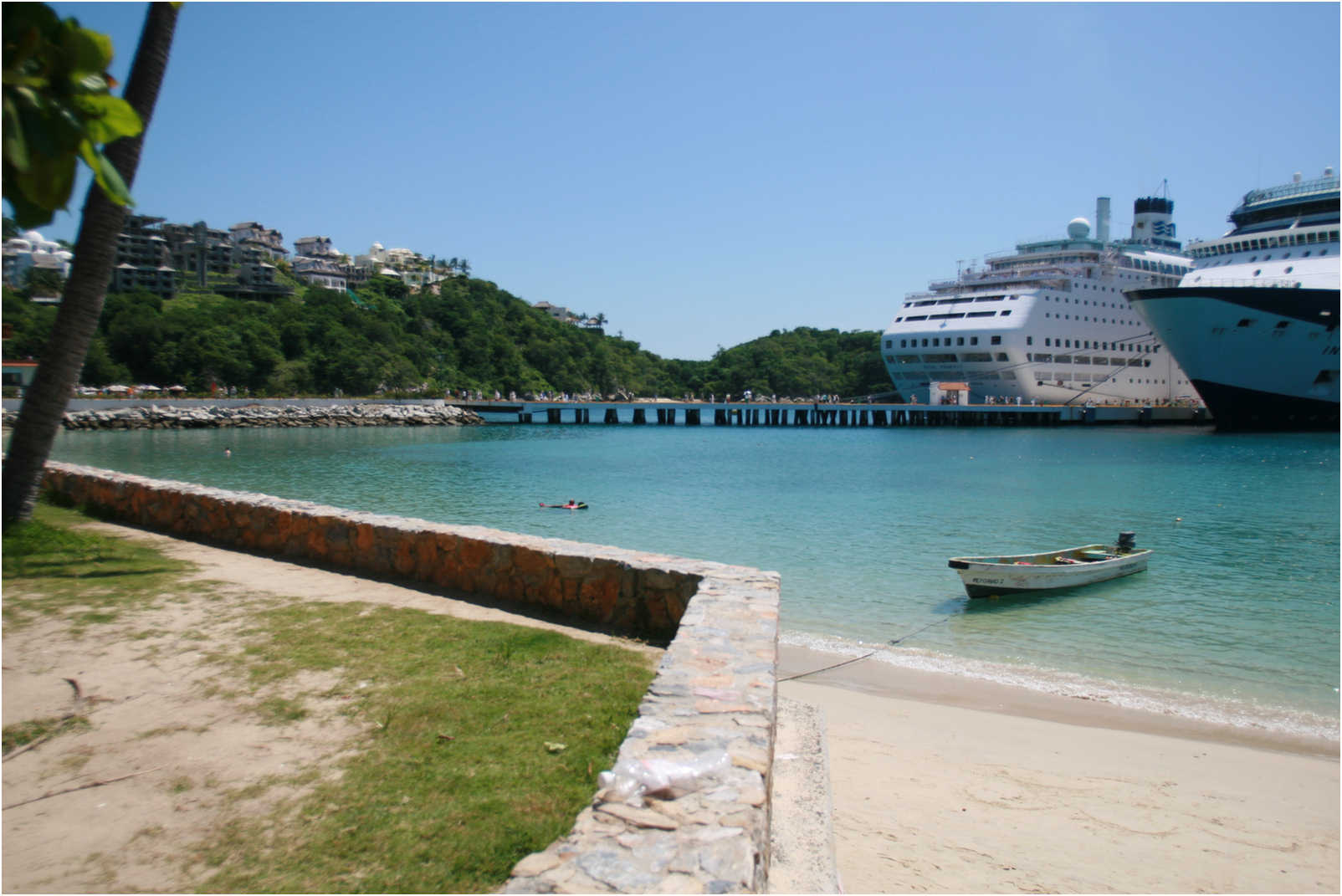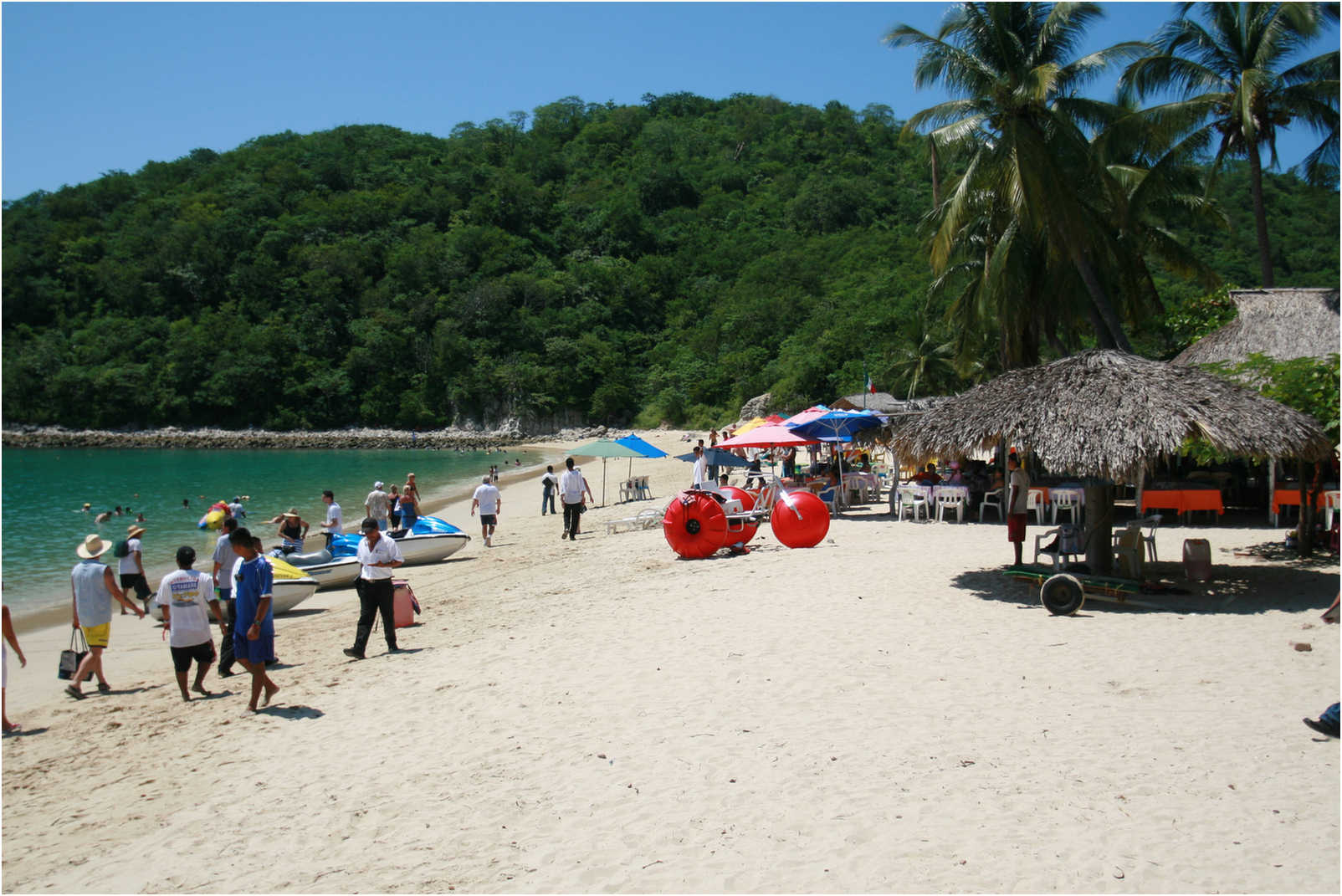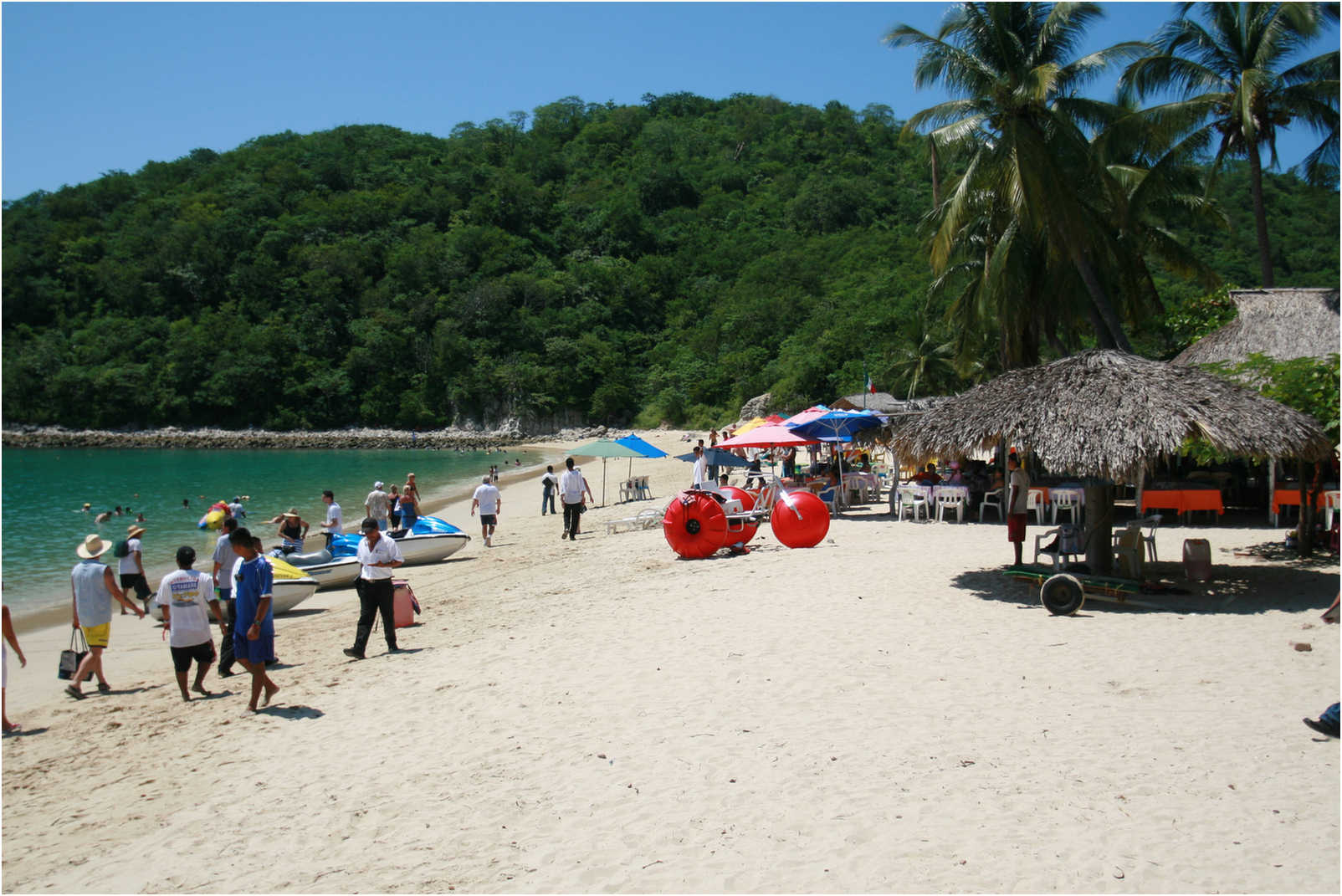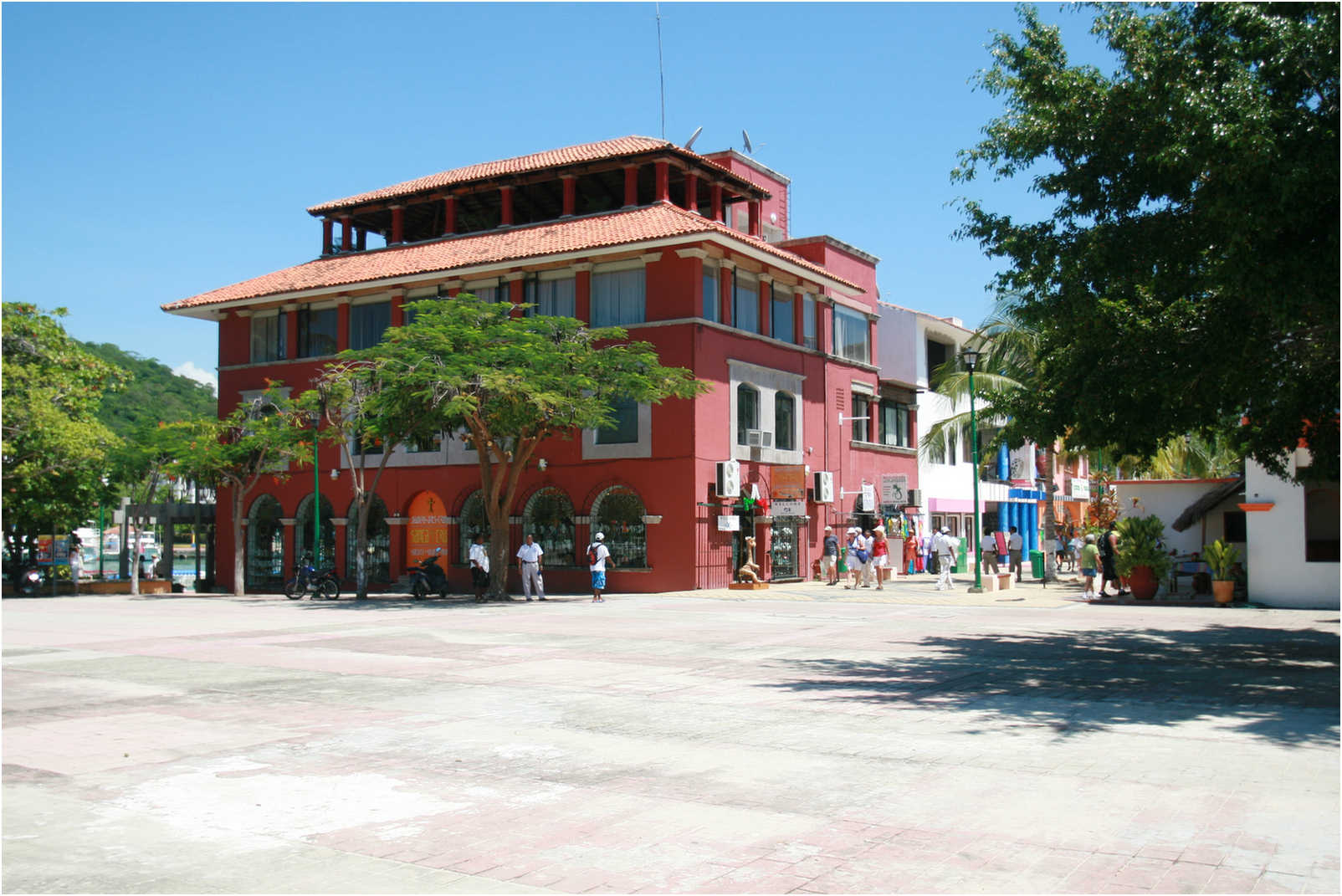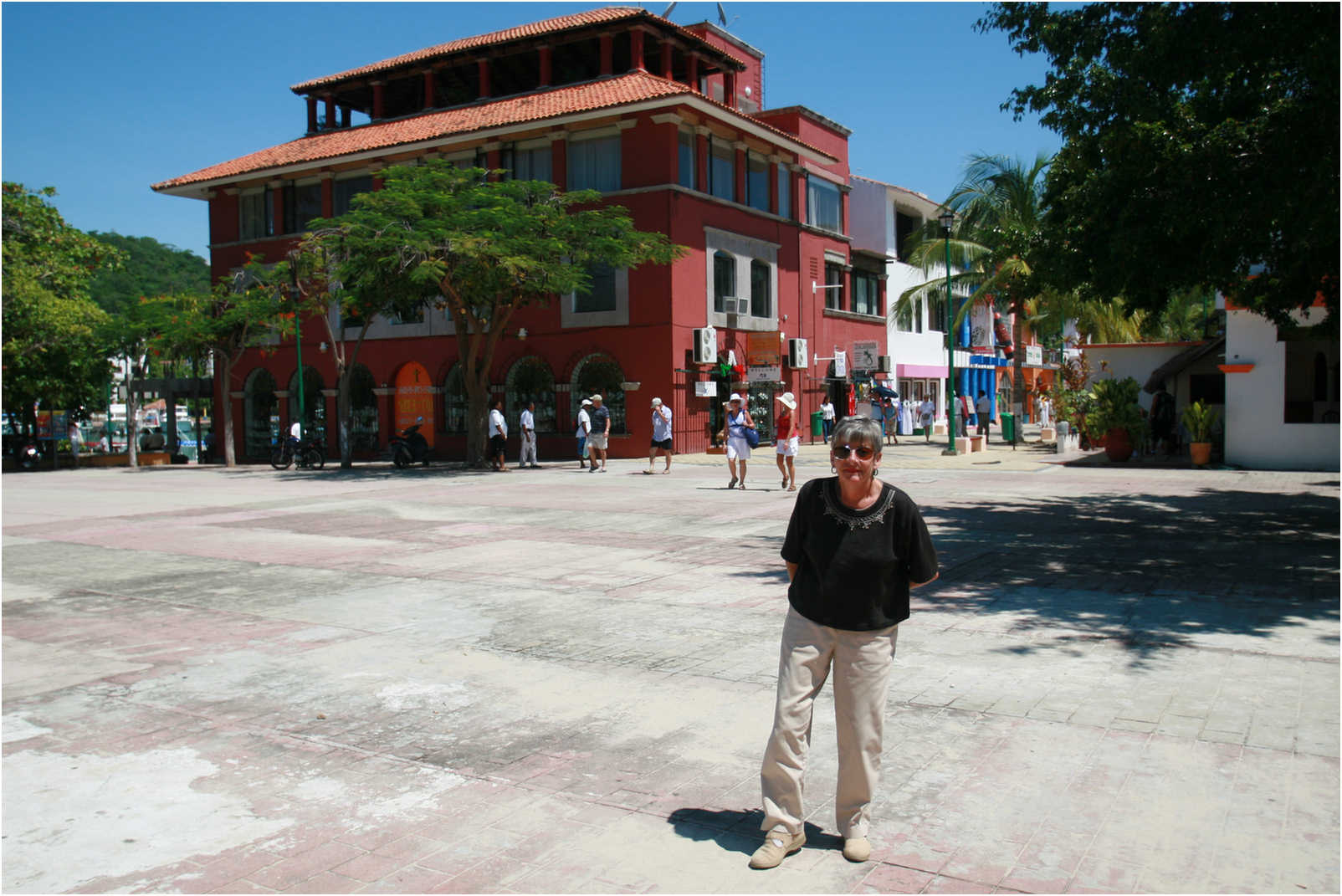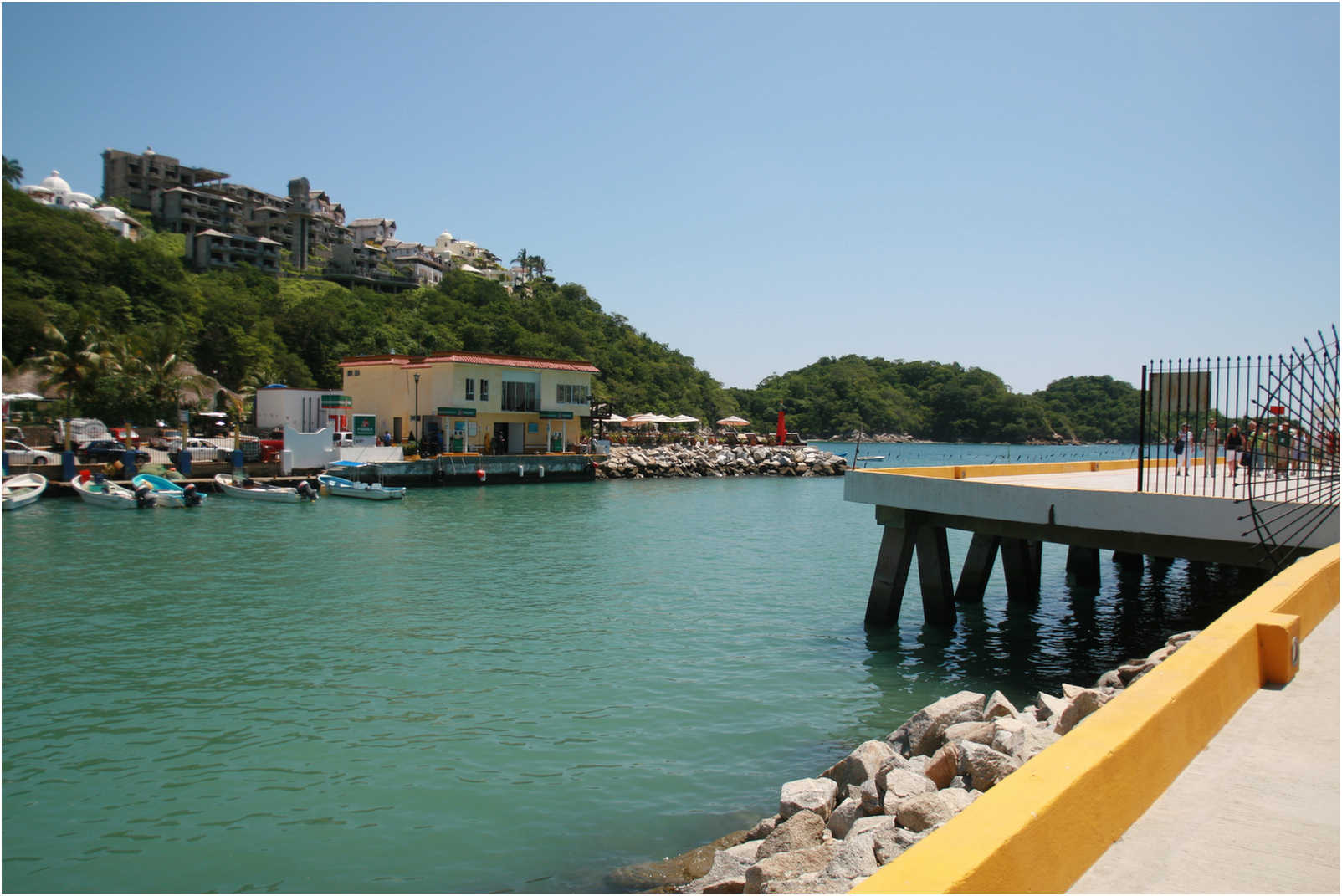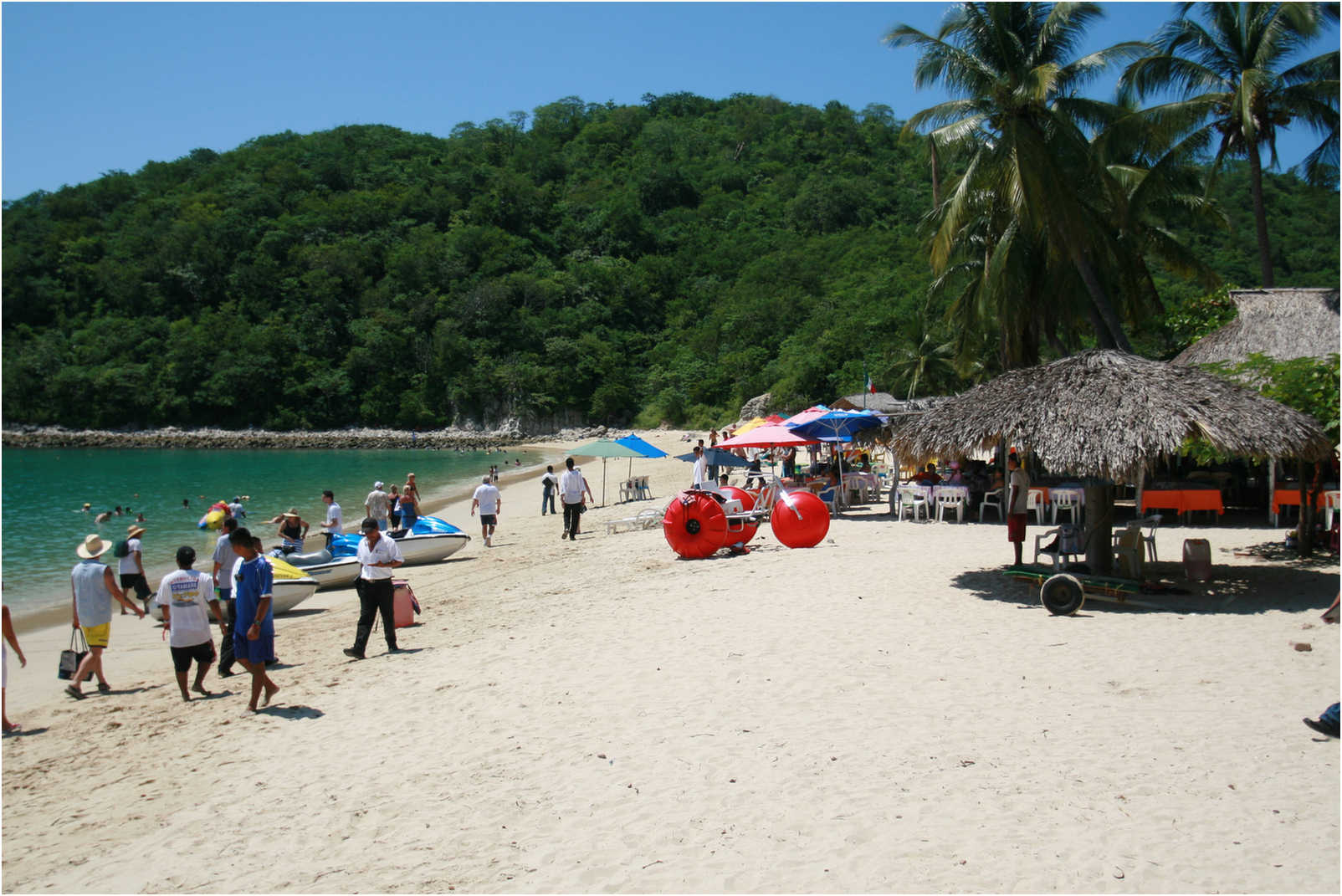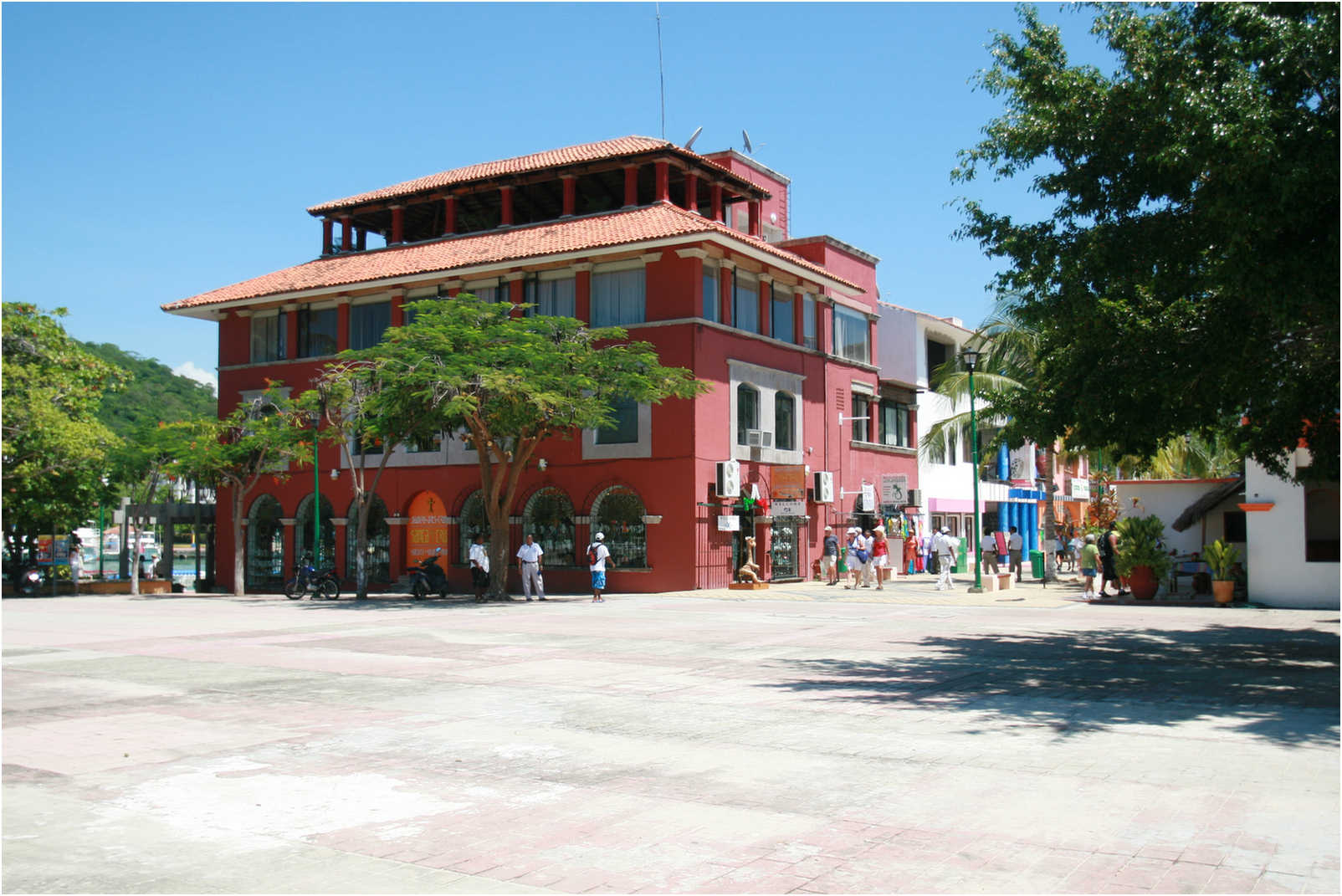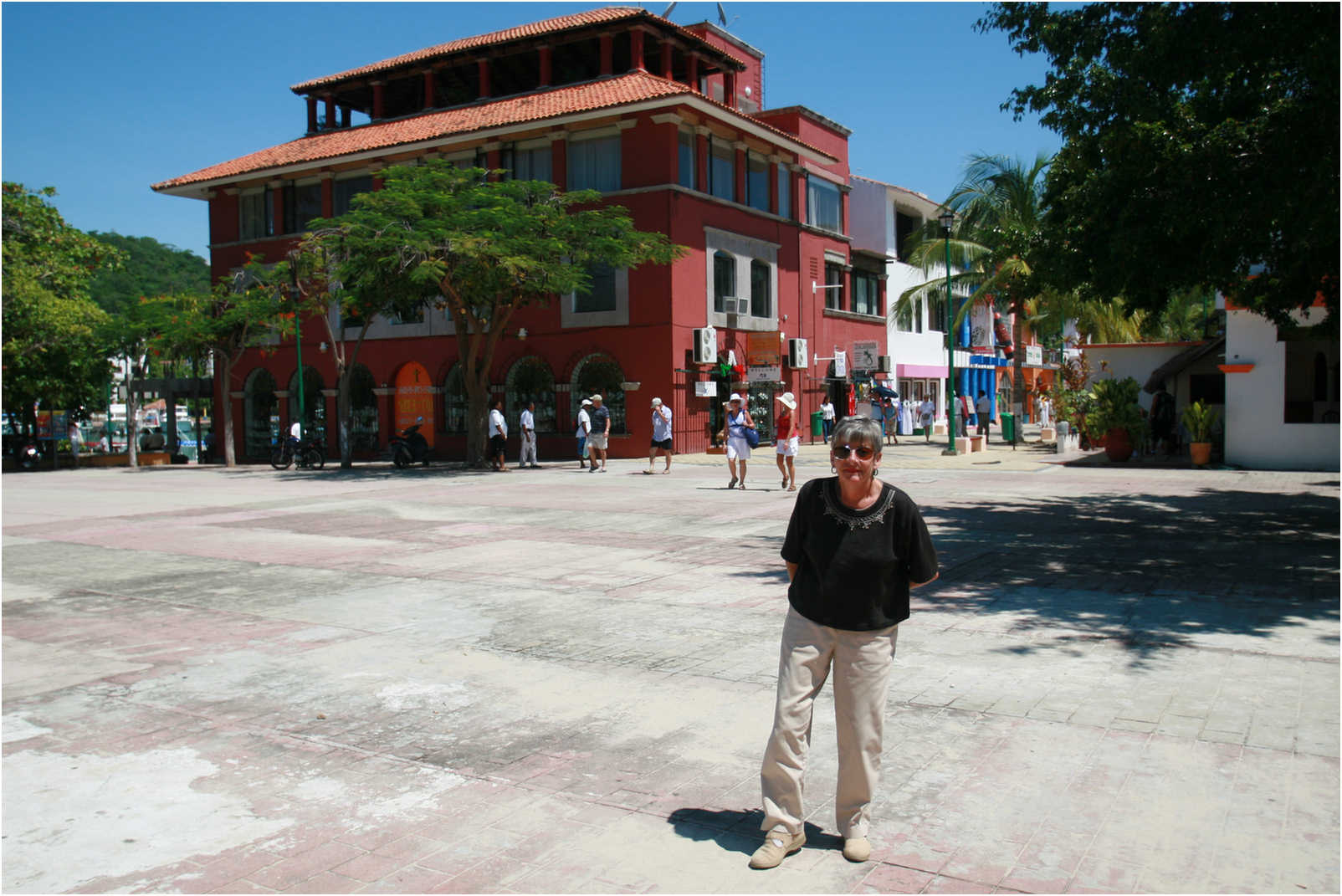 Back On Board The Ship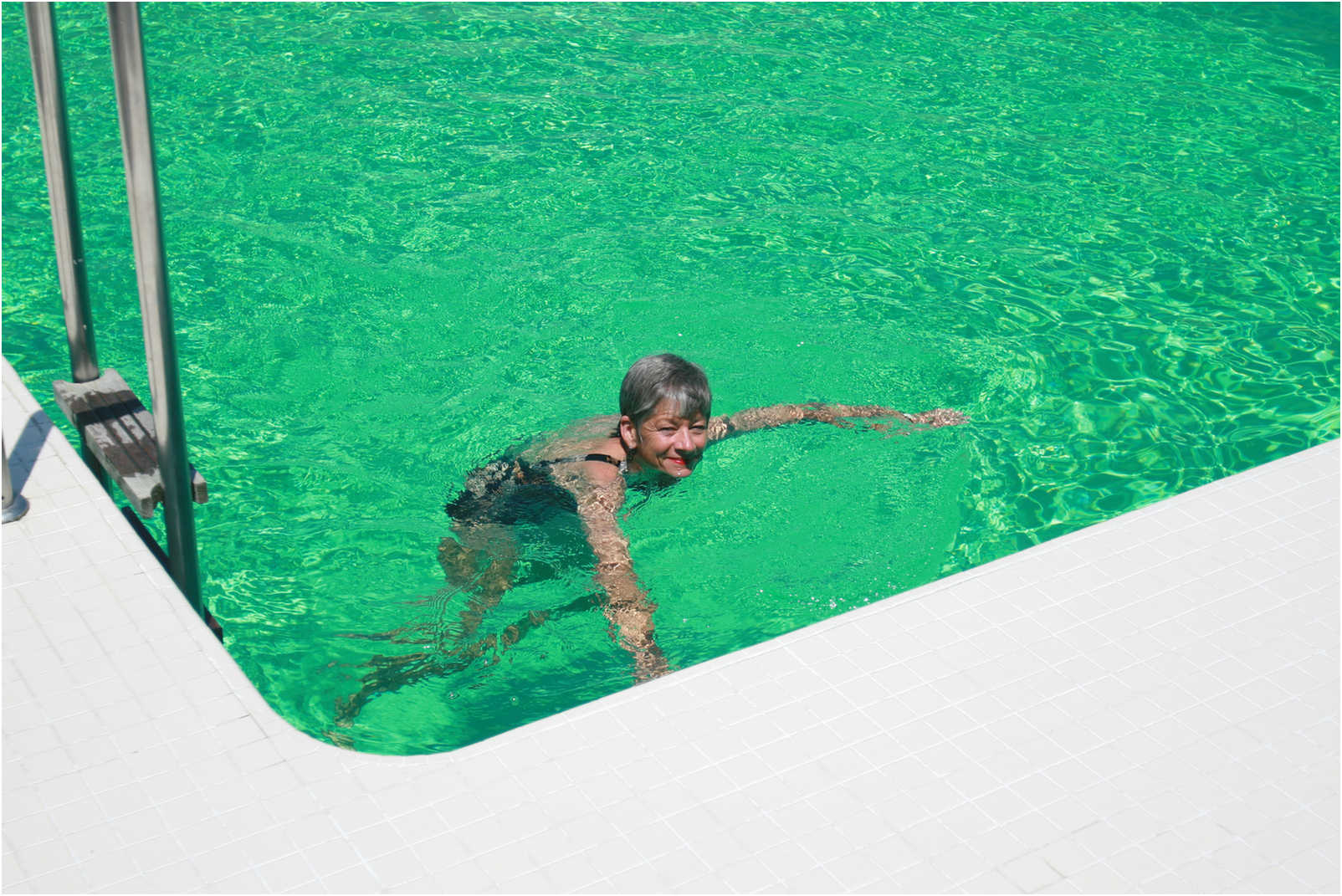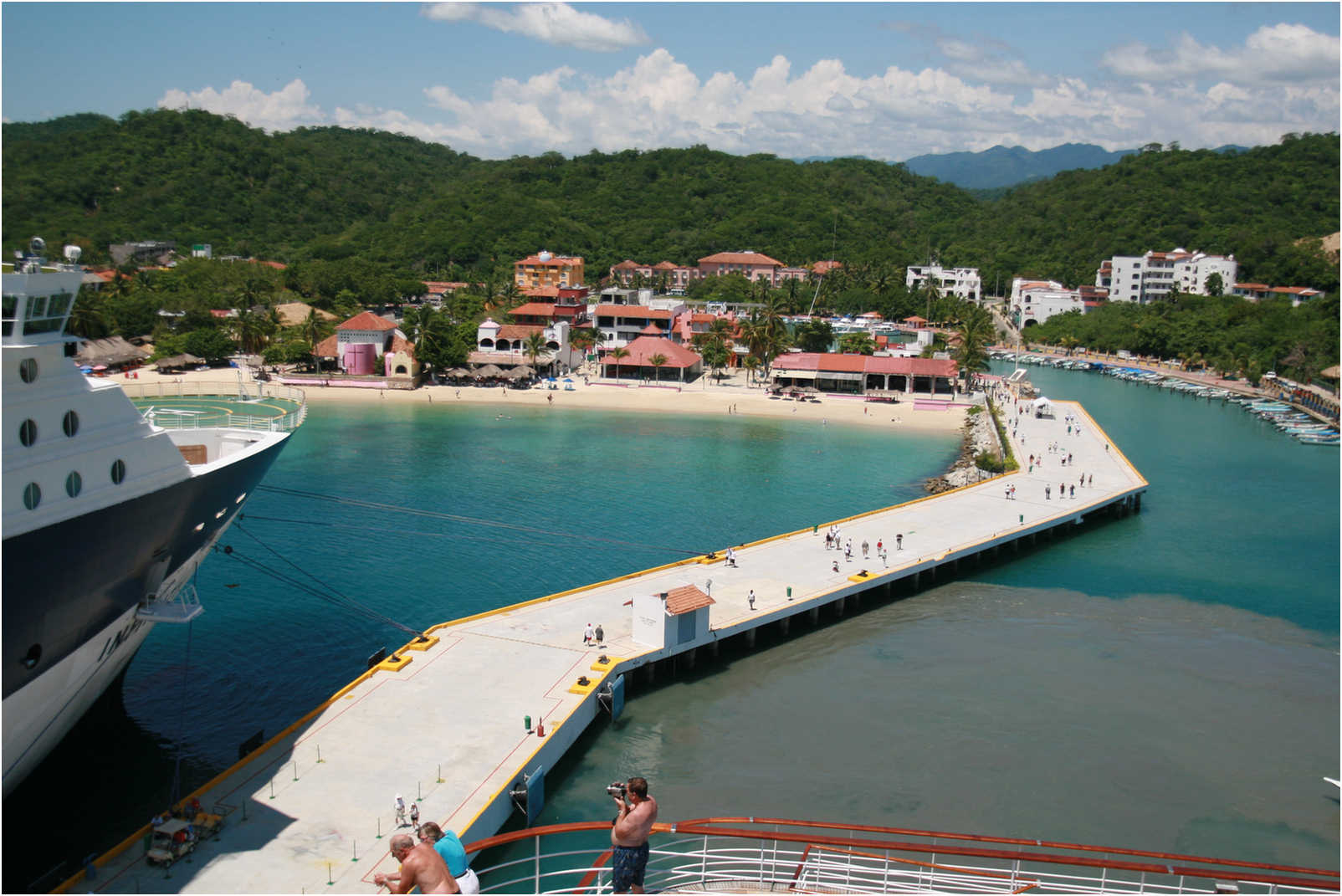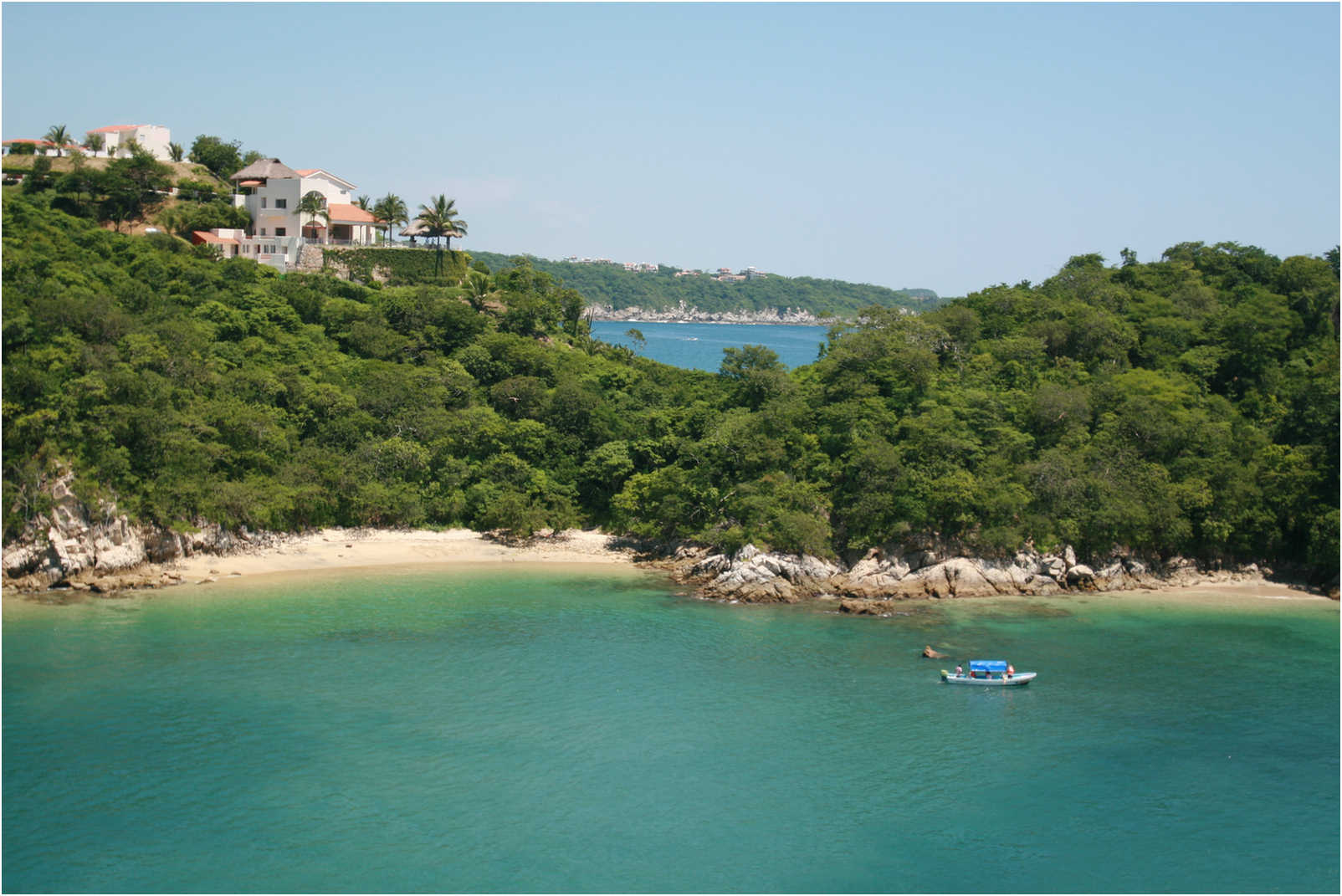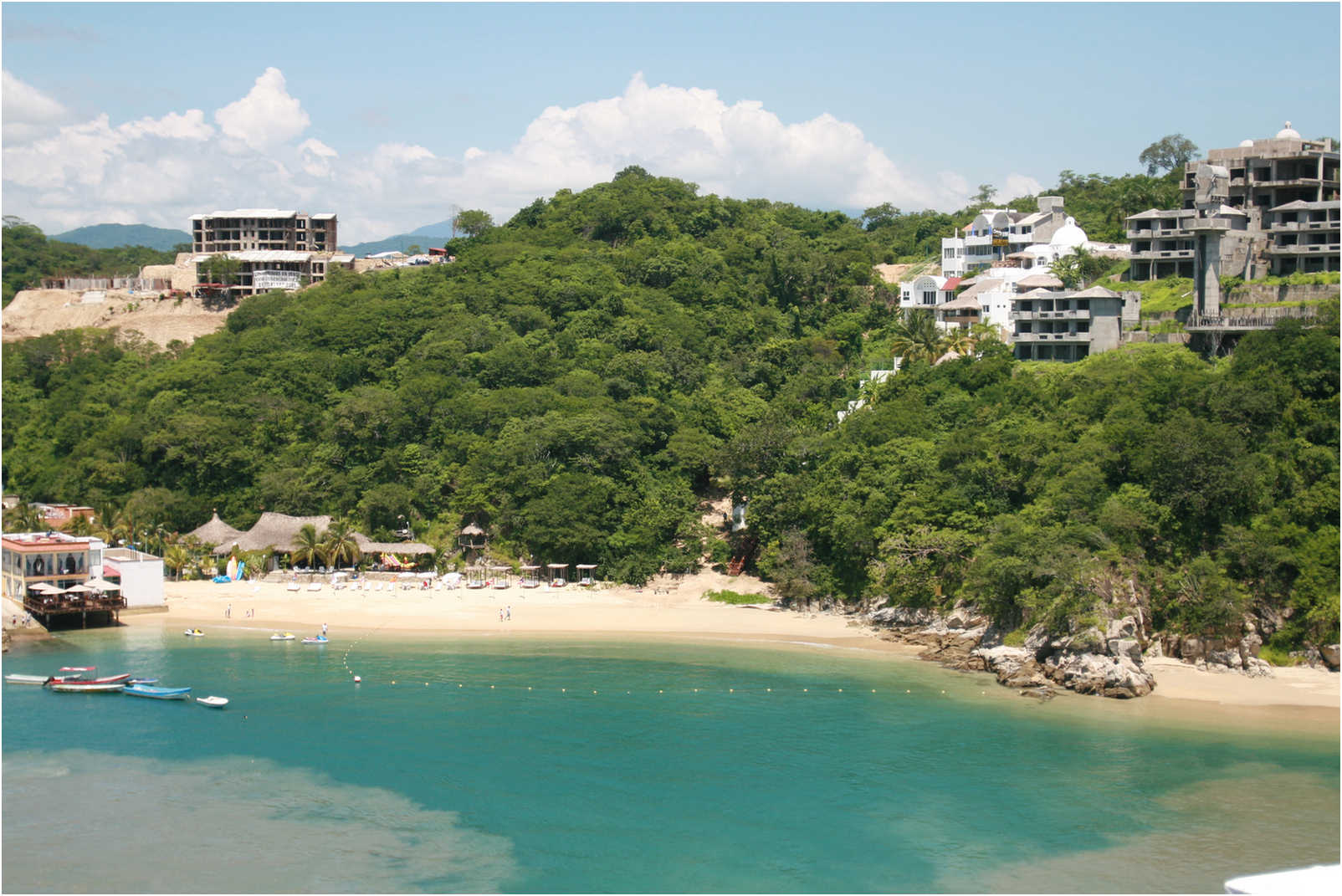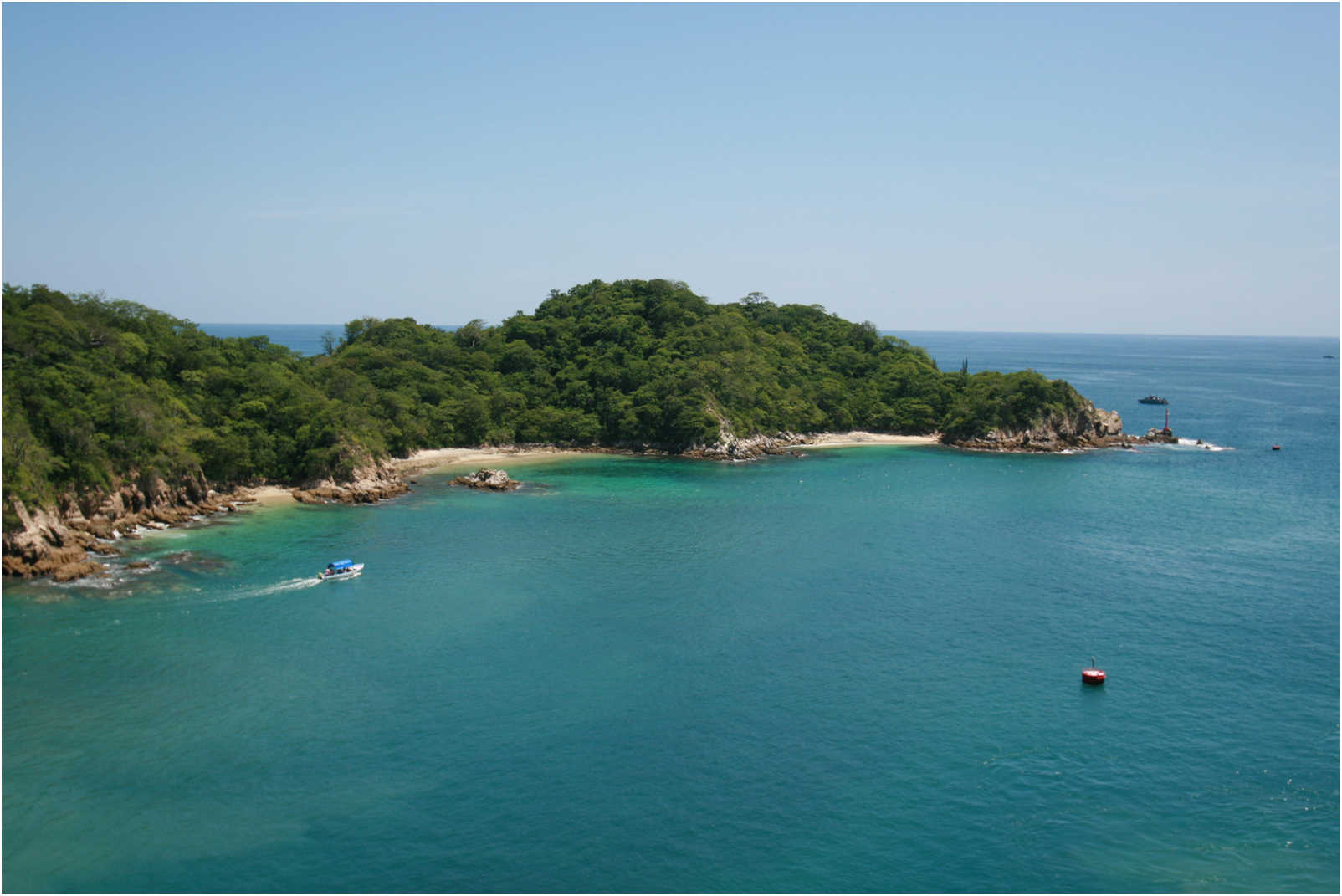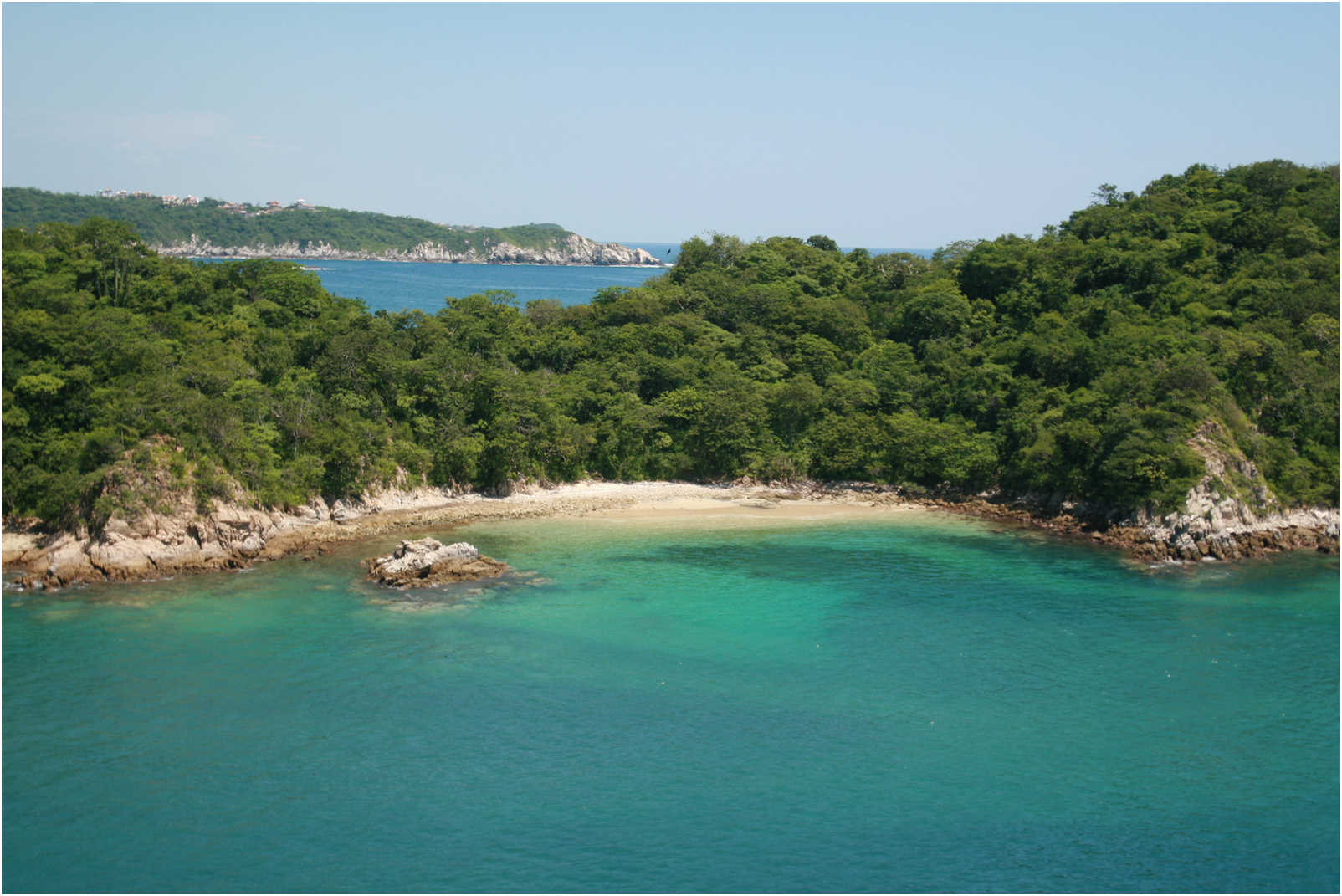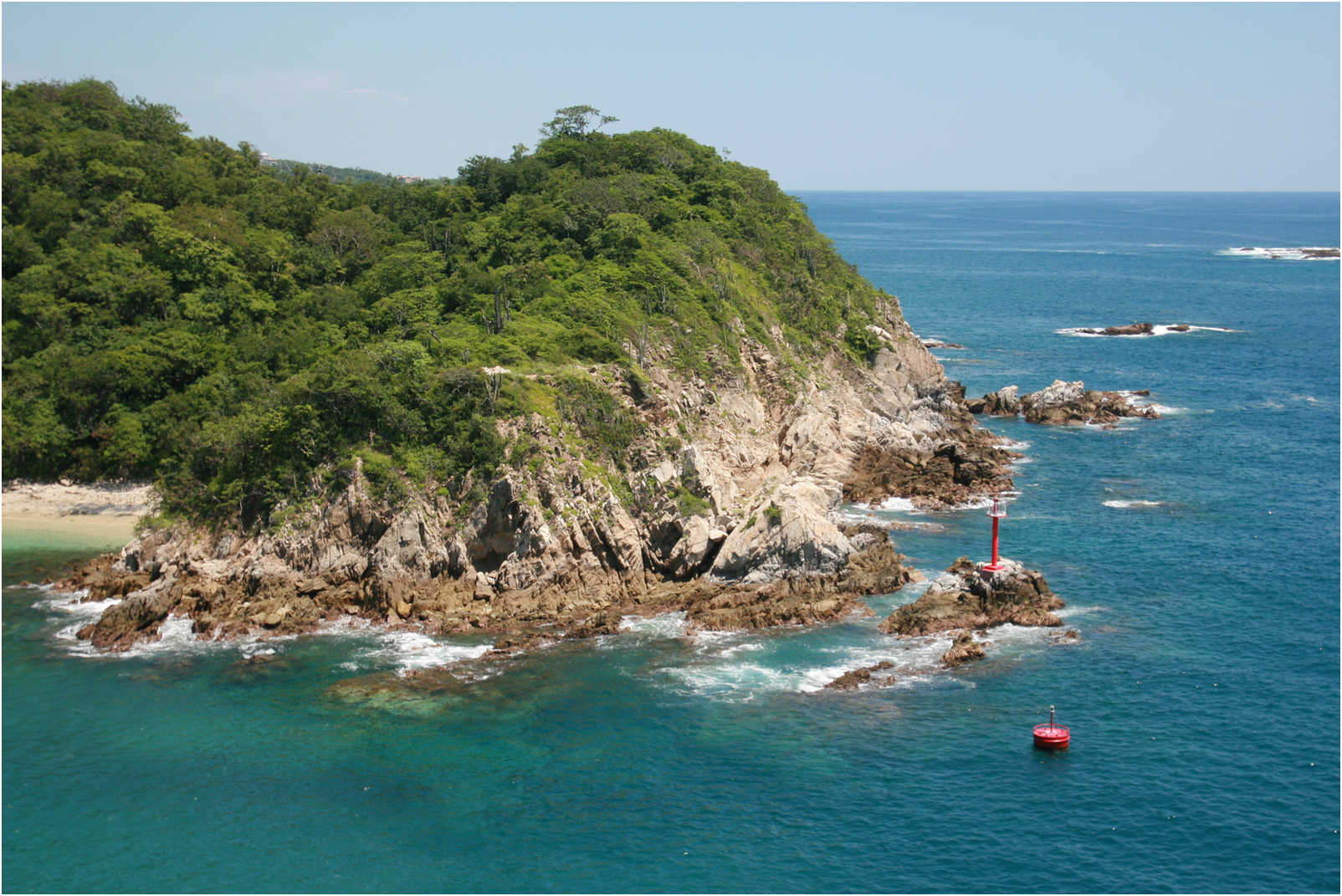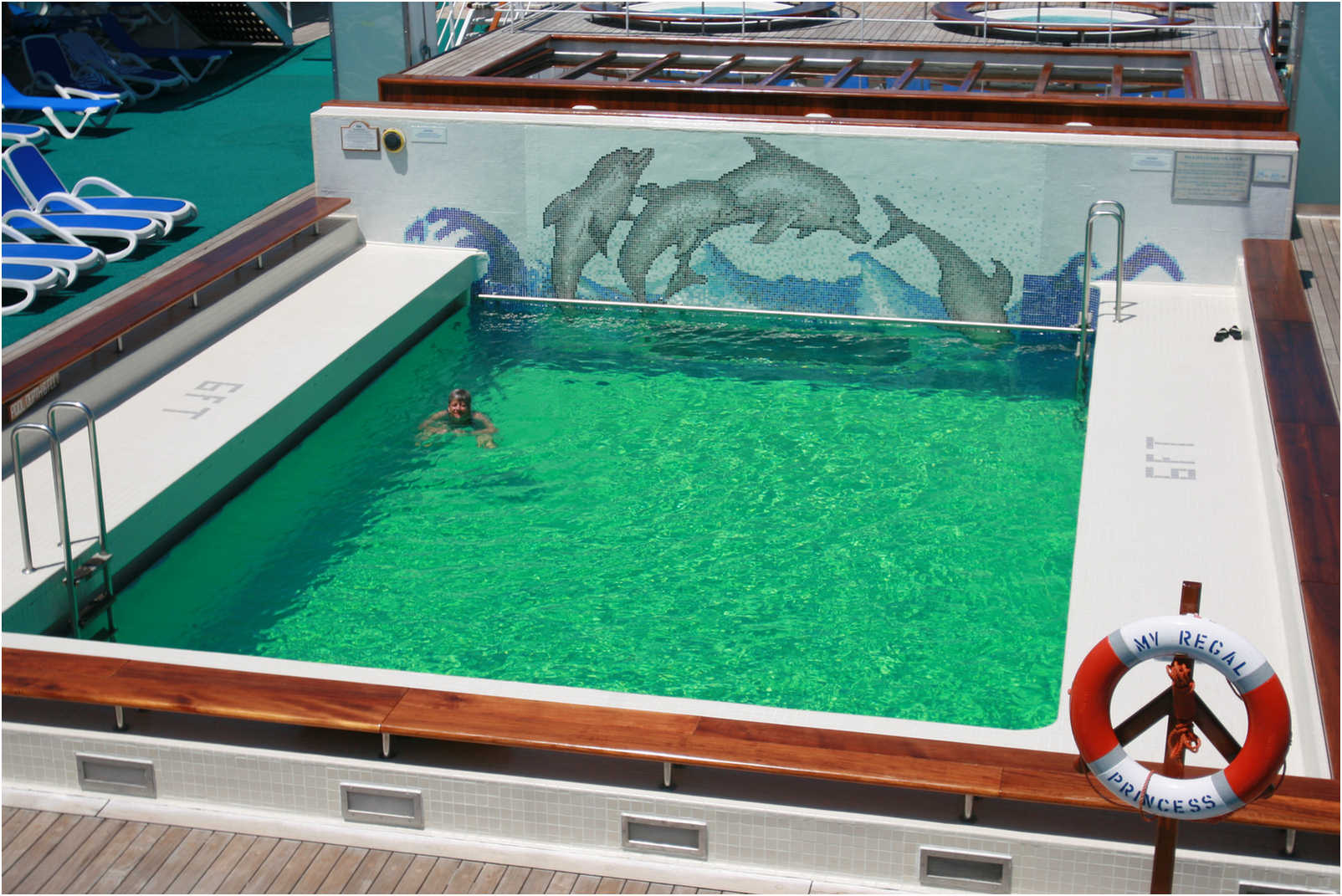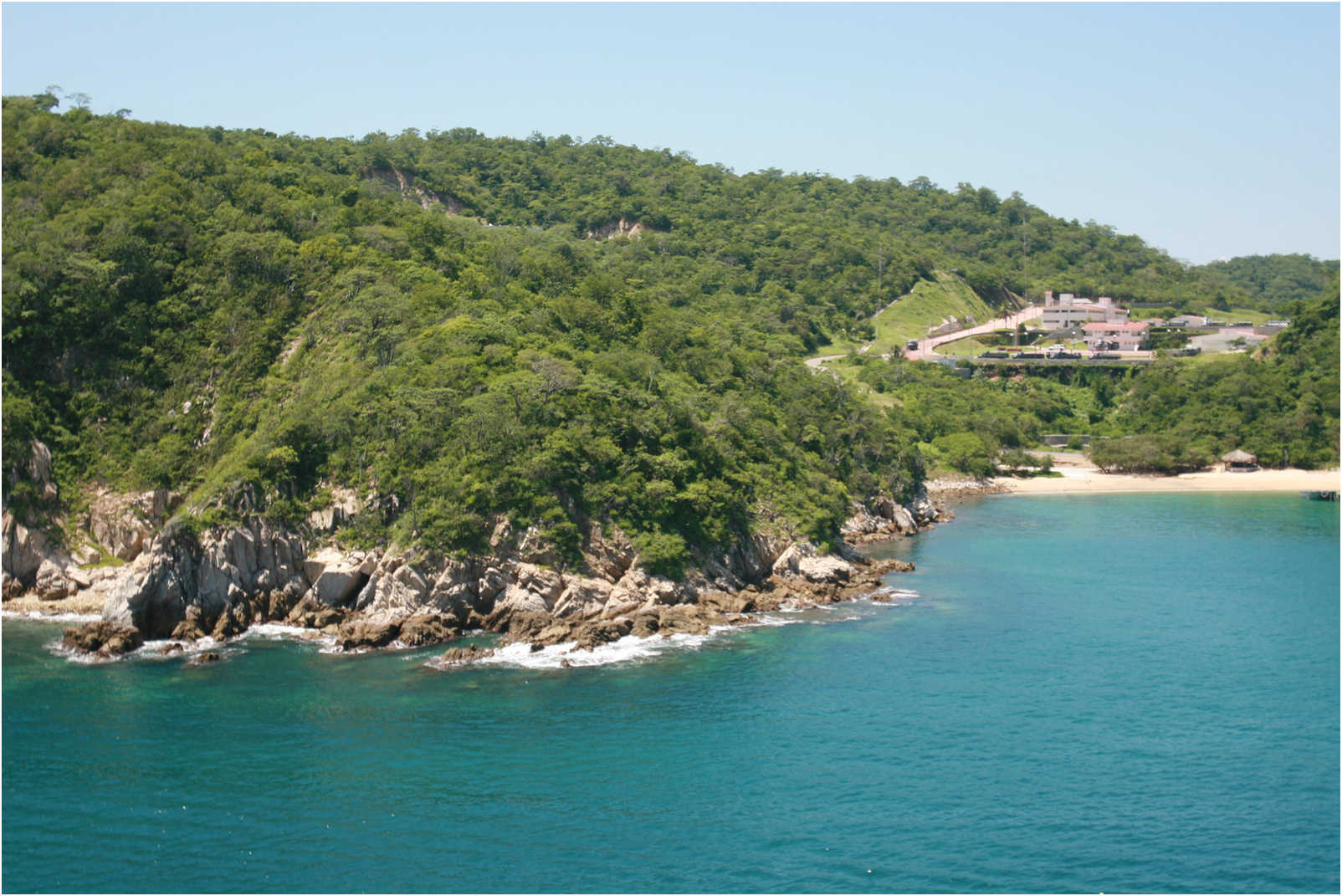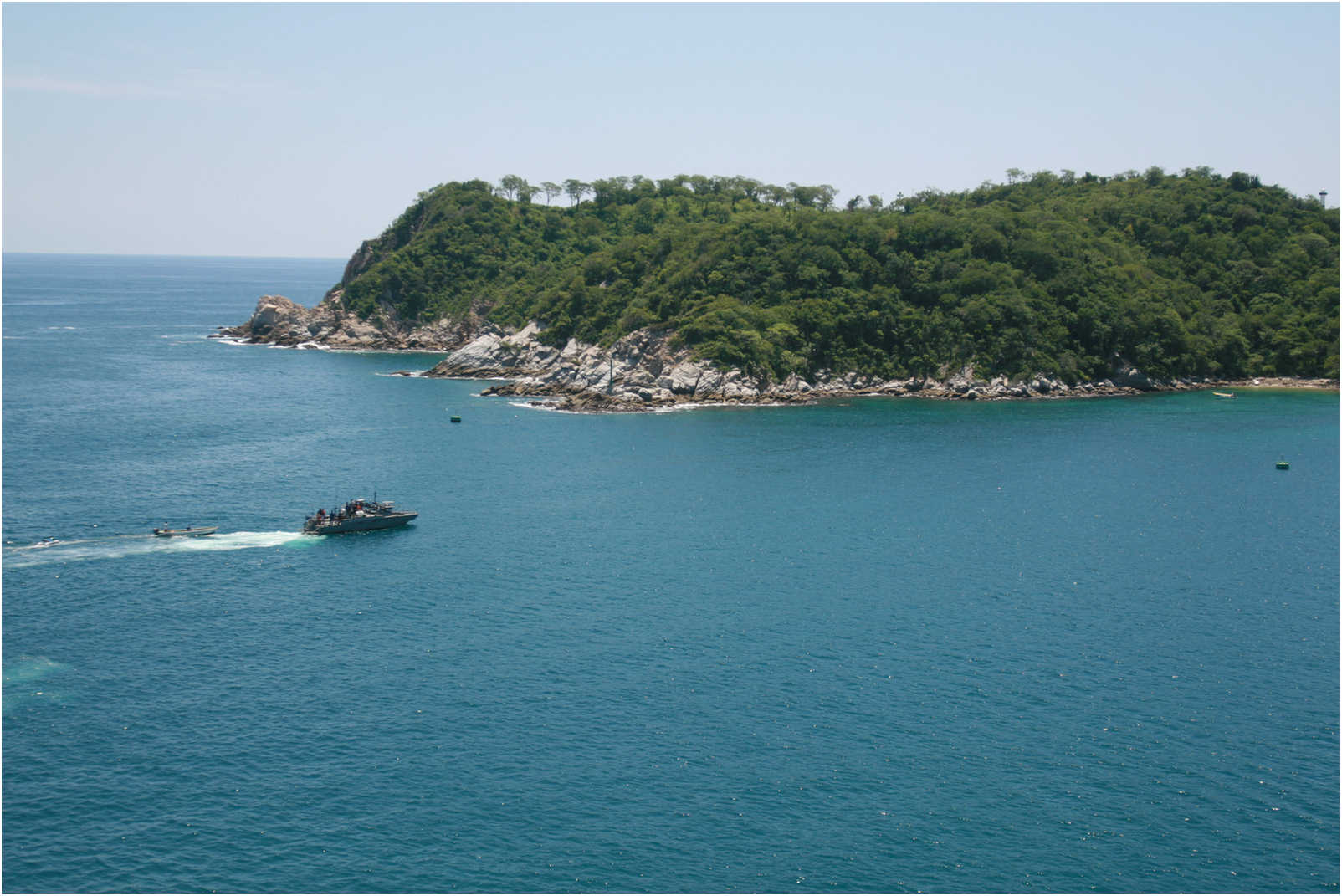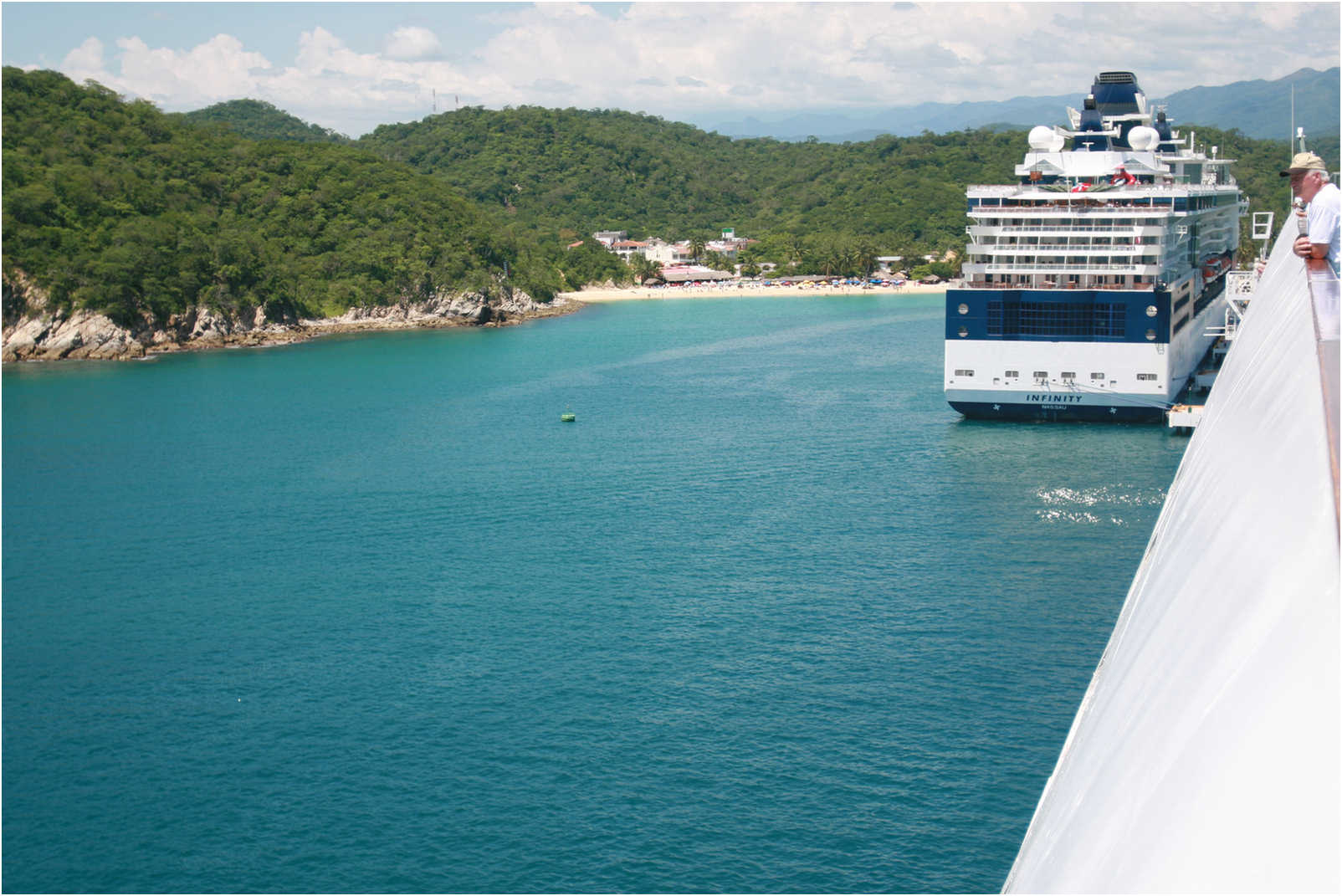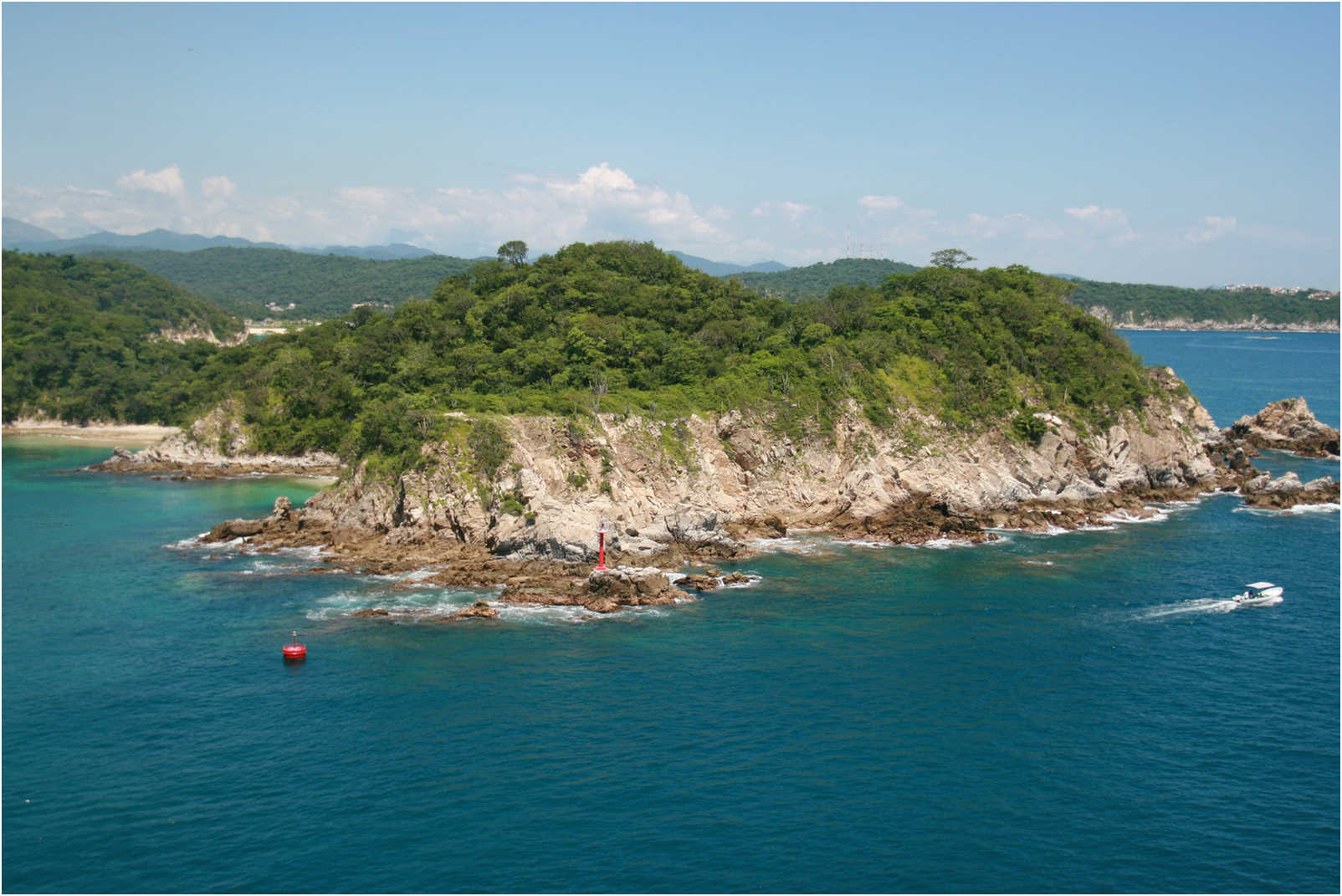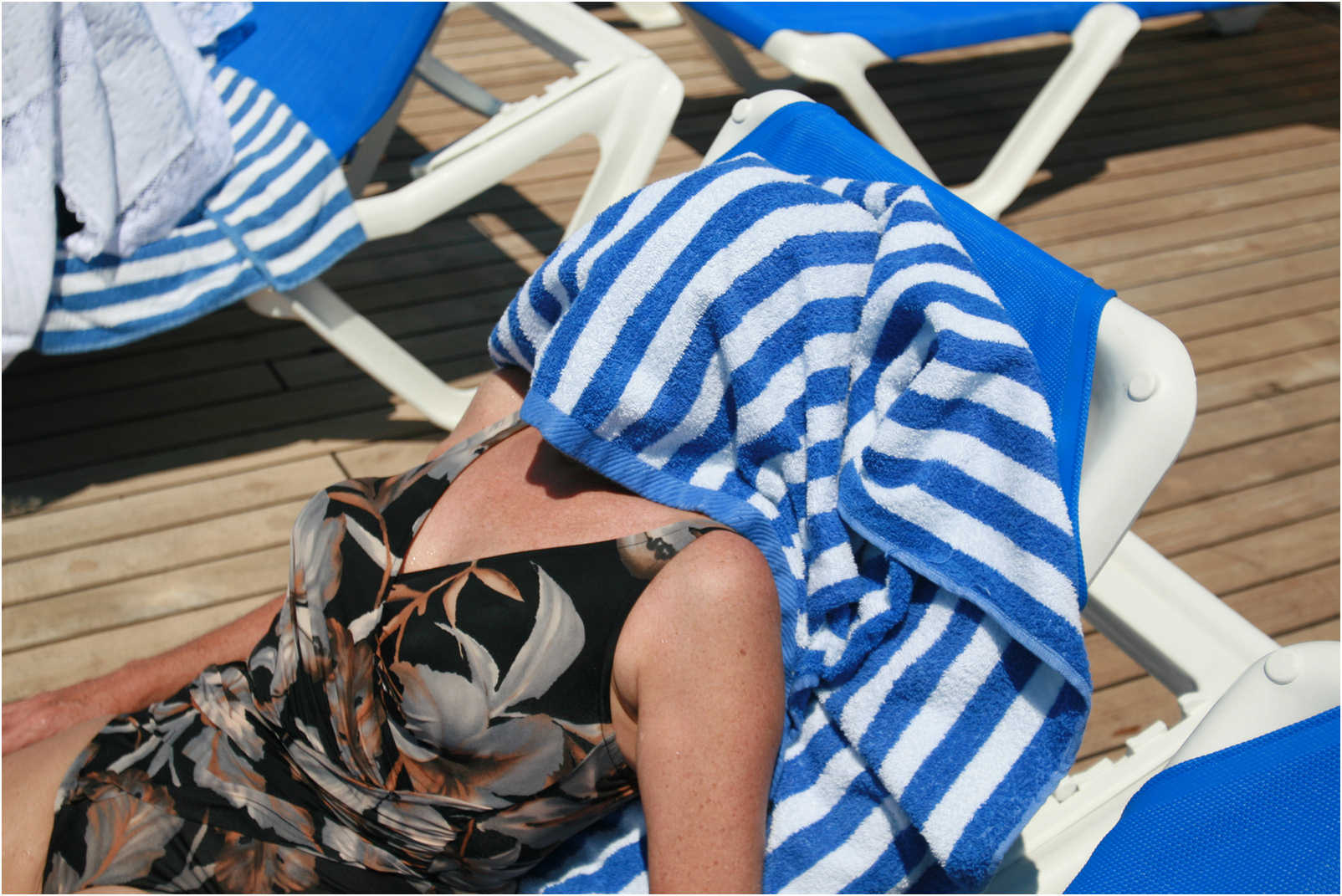 Good Bye For Now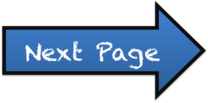 Goodbye Huatulco, it was a good ride!
Let's go walk in the rain forest Puntarenas Costa Rica (Day 8) Day 7 was cruising!