Dance Time; Time For The Pesky Calories To Disappear (Page Three)
(December 8th 2007) Last Updated: 09/11/2019 10:38:AM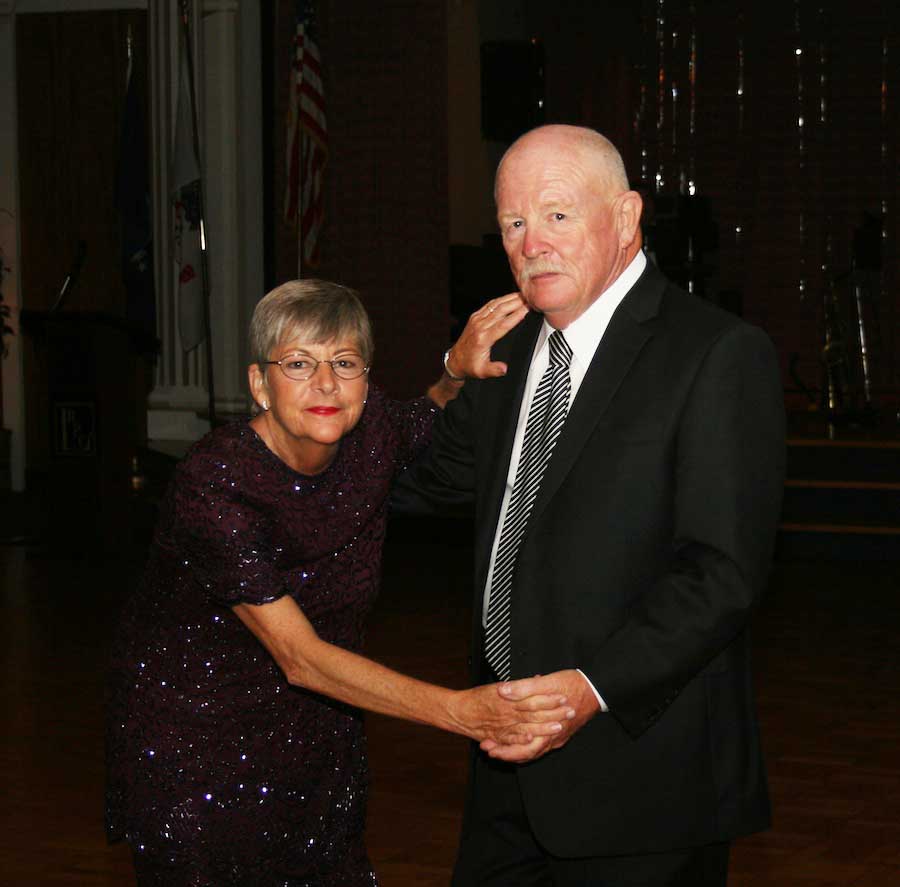 OMG, someone pryed the camera away from Paul & Sue and caught them dancing! (Thanks Neal!!)
Announcements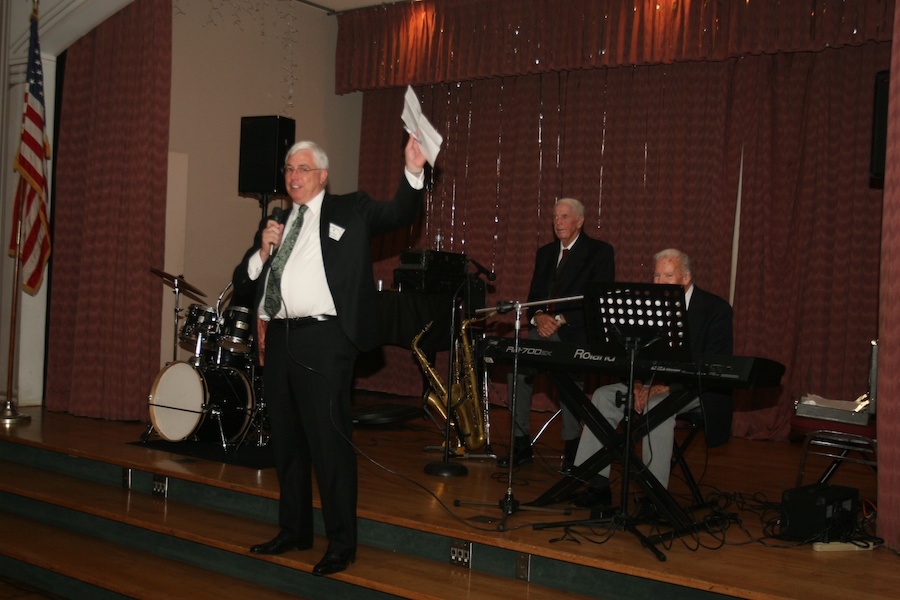 Our MC is about to speaketh!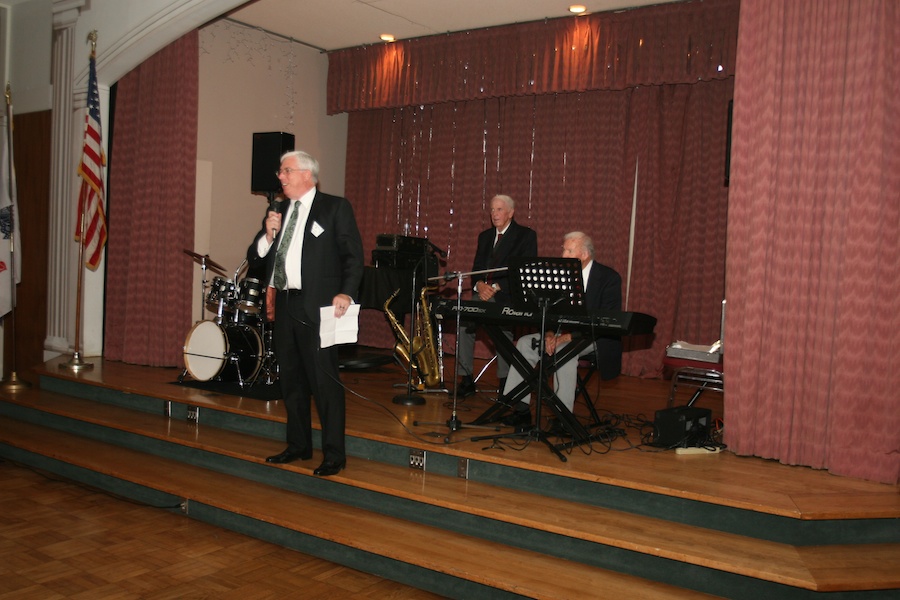 Welcome.... We have new rosters thanks to Joyce Rothrock!... Notice, Dean is no longer nervous!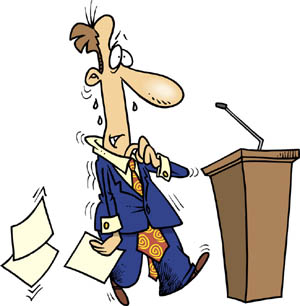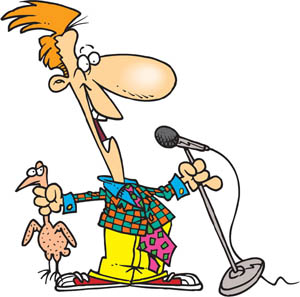 Dean before and after! (Thank you Dean for being our MC)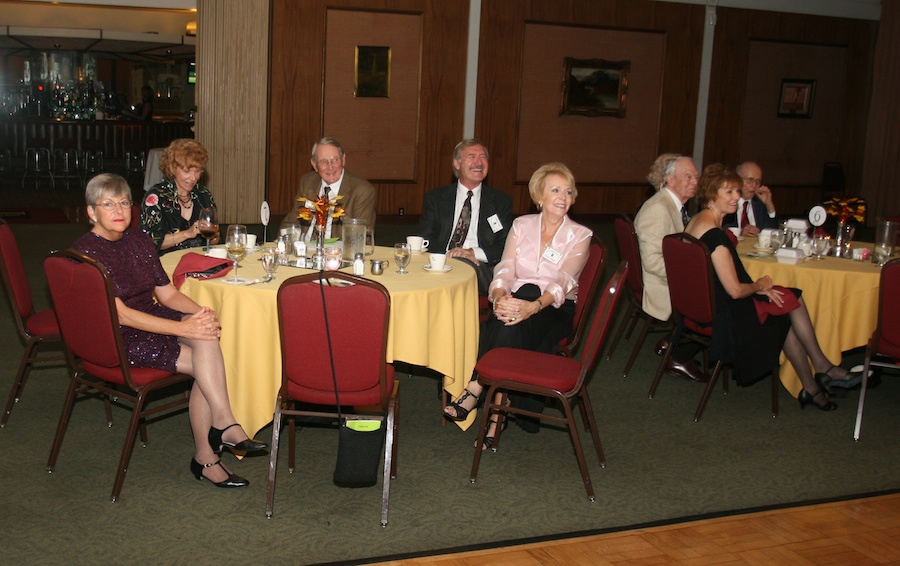 The members are hanging on his every word....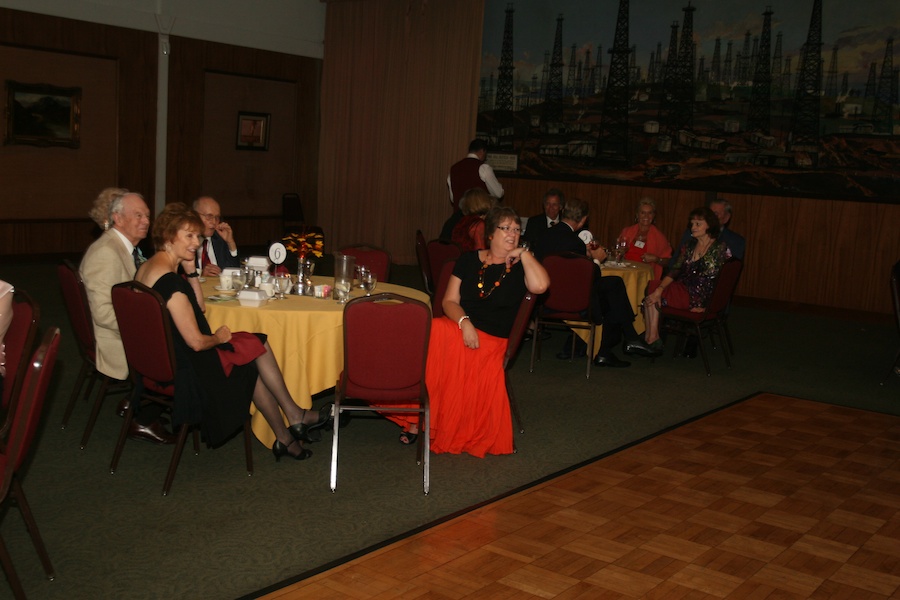 Lori is rooting him on....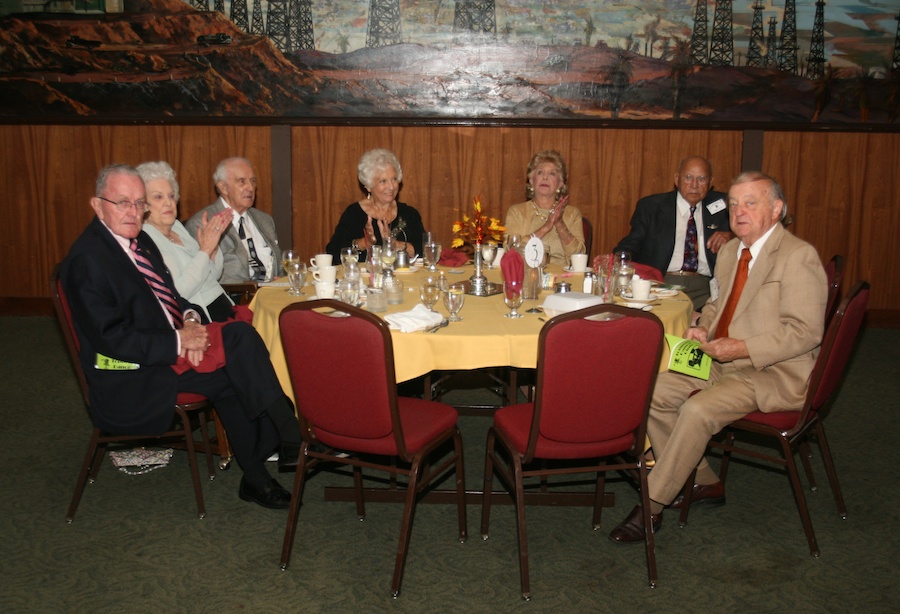 Checkout the green rosters.... Easy to find in the dark!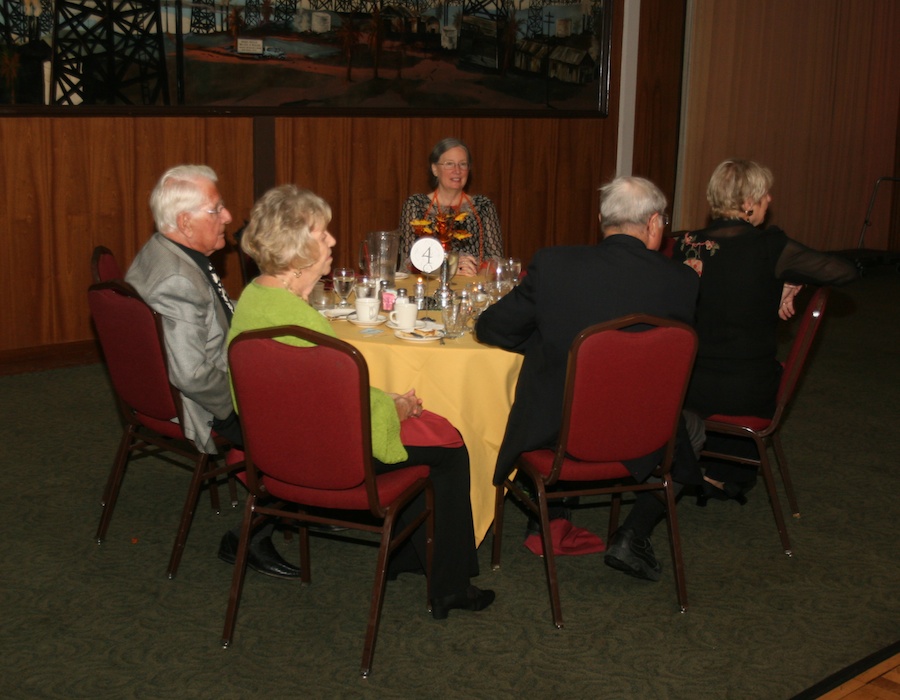 Heads turn when Neal approaches the stage.....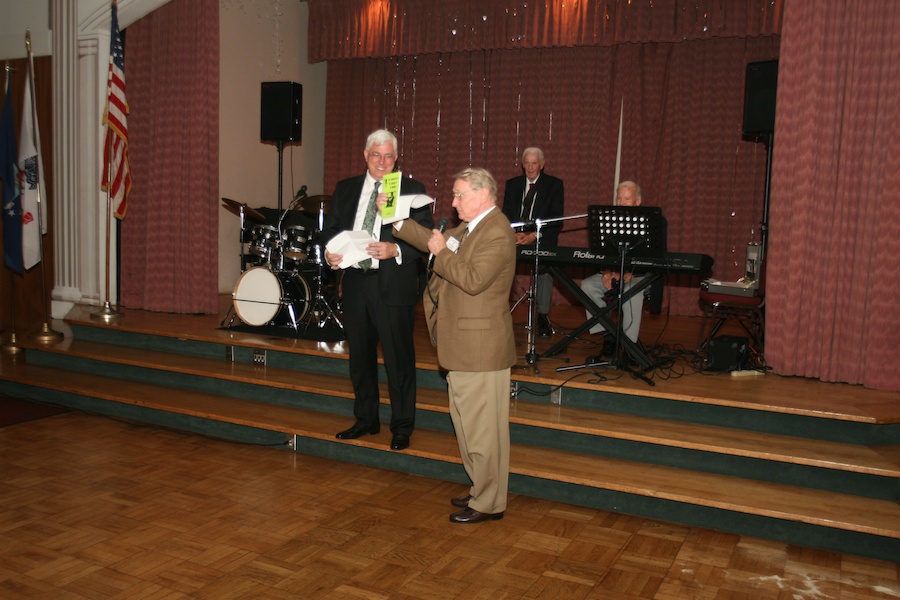 Get your roster, get them while they are hot! Our new roster is out!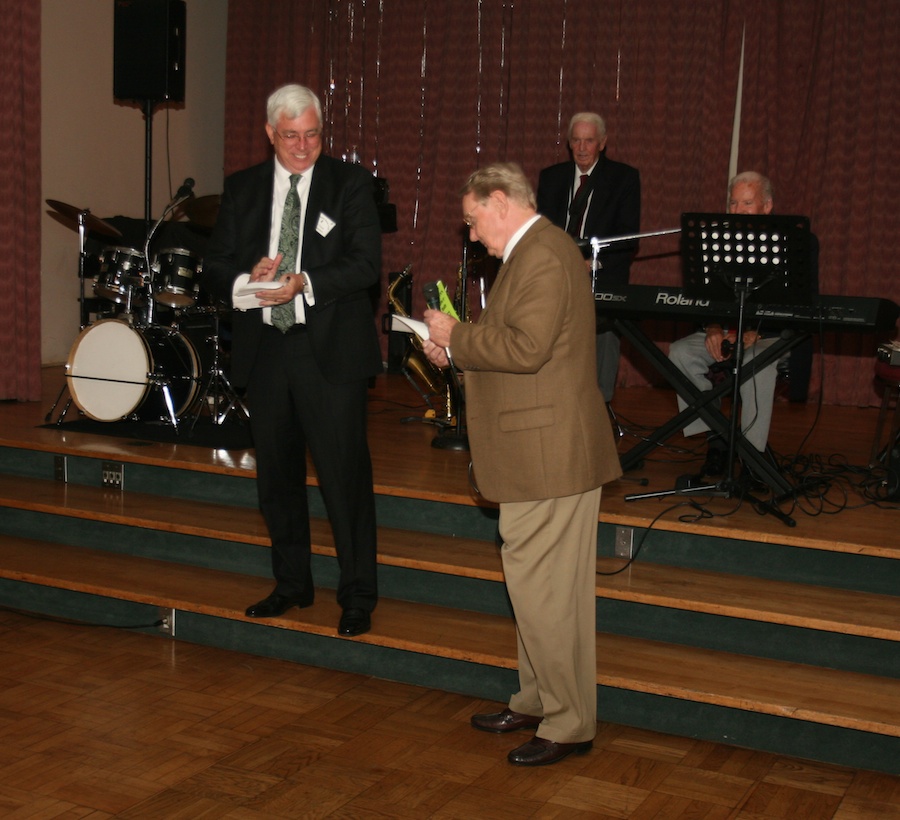 "Hey.... I am still a member... This is good"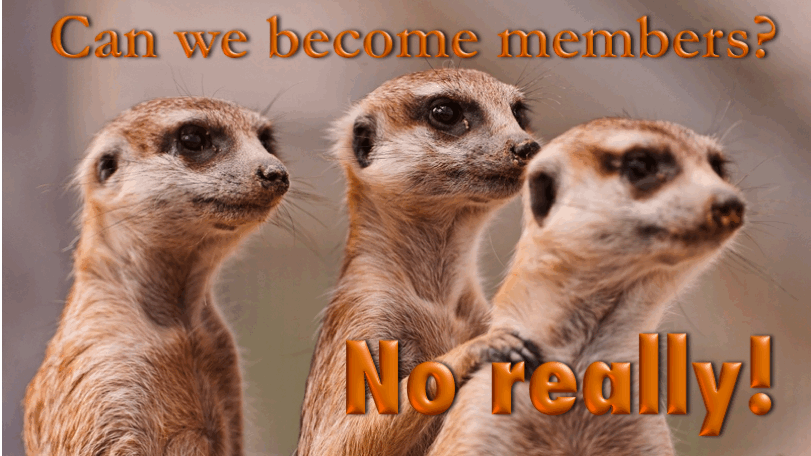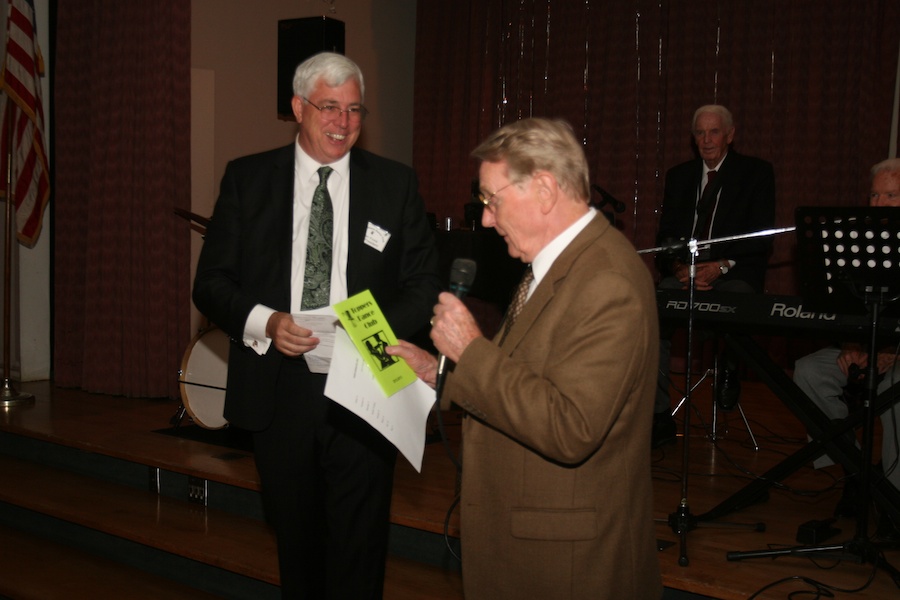 So.... We need some greeters... Any volunteers??
Good News About Buck Catlin
As reported last month, Buck did suffer from a stroke but we all know Buck and he is in recuperation and doing very well! Walking and talking and thinking about dancing! Our continued prayers go your way Buck and Bobbie!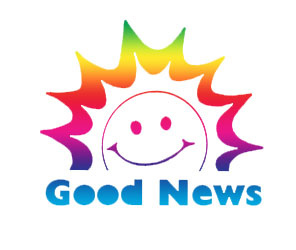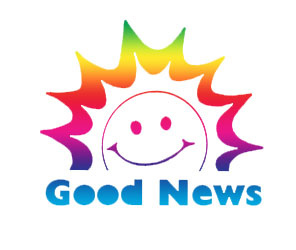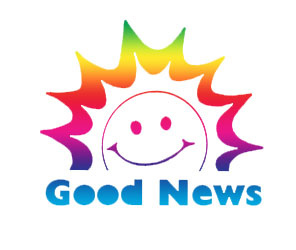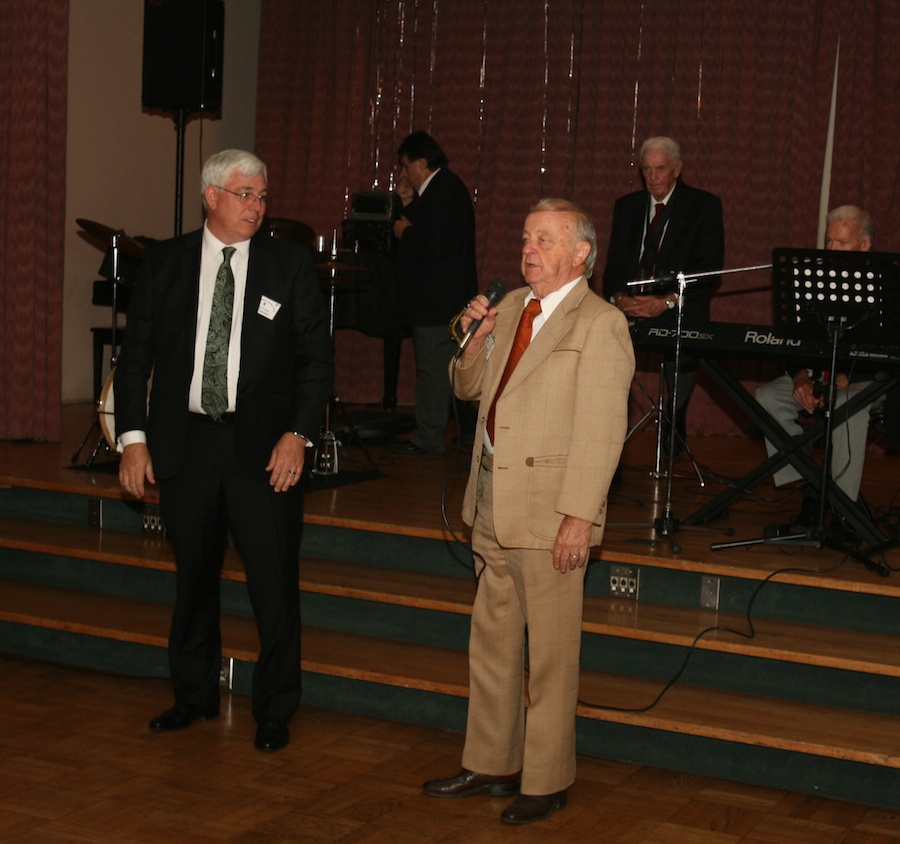 The bearer of excellent news

Yeah Buck! Way to go!
We Lost A Friend... Sam Pierce

Irene Johnson (Long Beach) with Sam Pierce (Los Alamitos)
Sam Pierce: Born: June 2, 1927 - Died: October 8, 2012

Birthdays Anyone?

Edward Weyer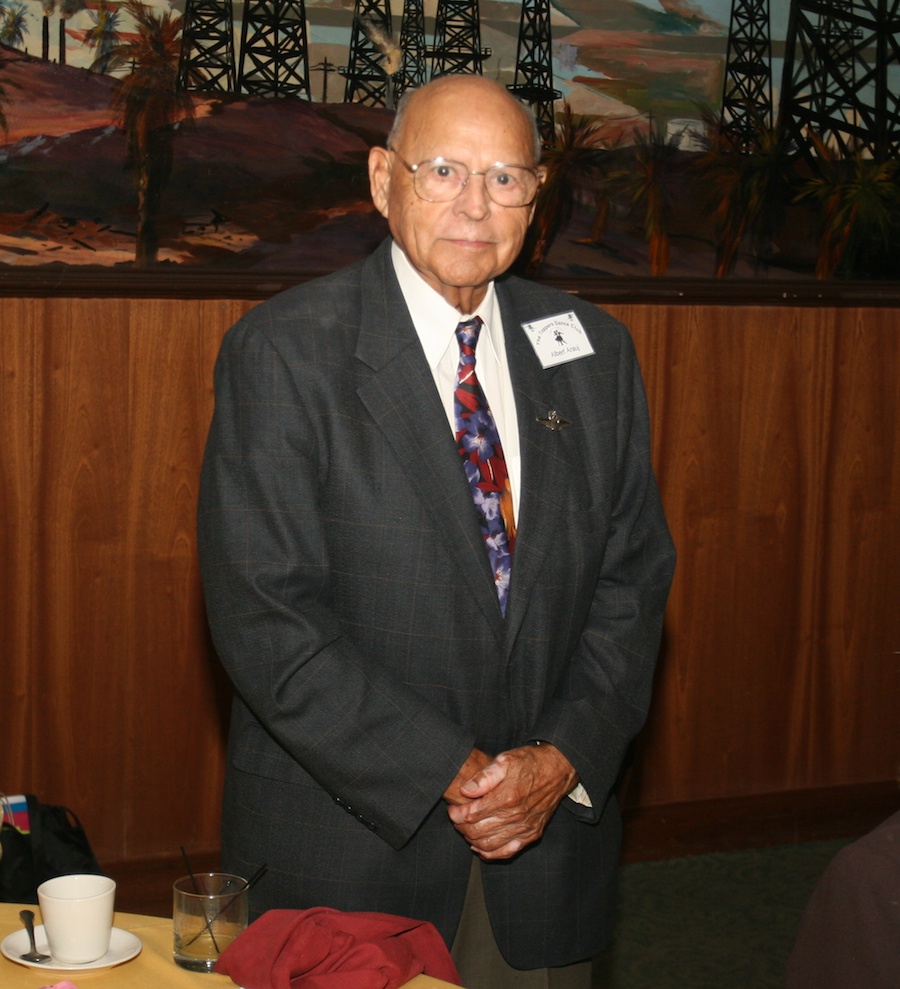 Al Araju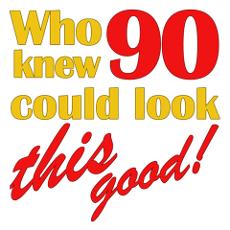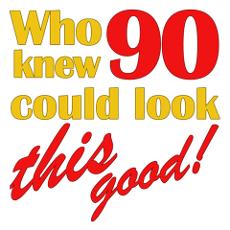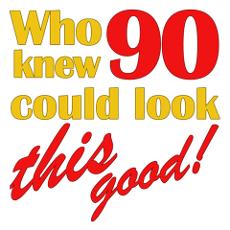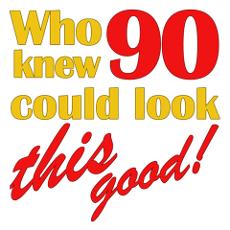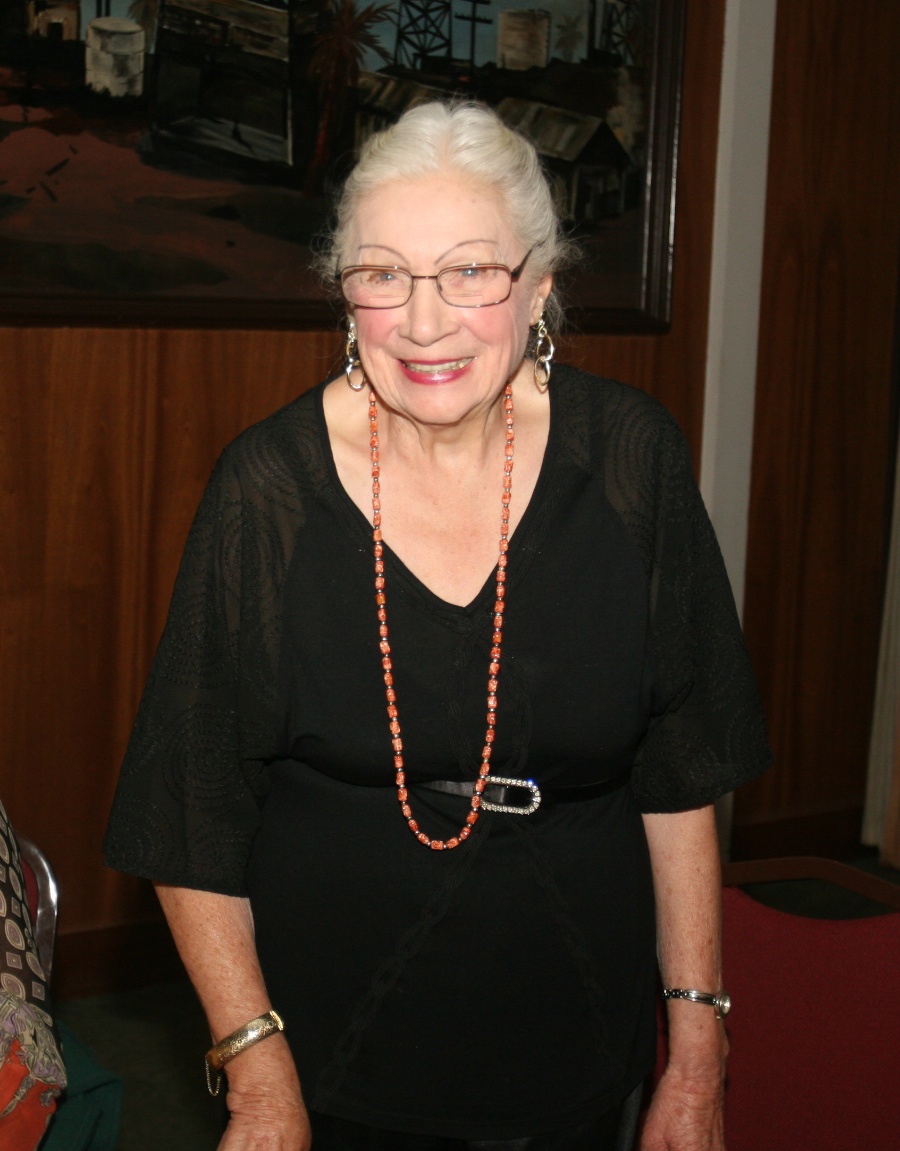 Henderina won't tell but we know she is over 21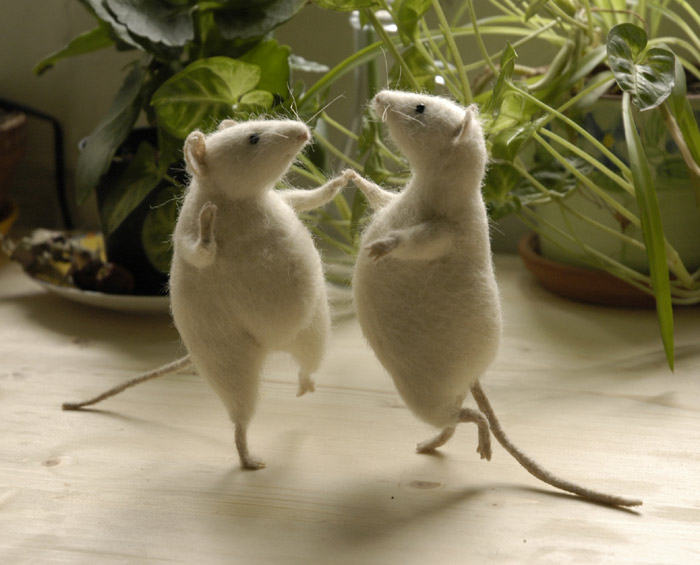 "May I have this dance?"

Around we go!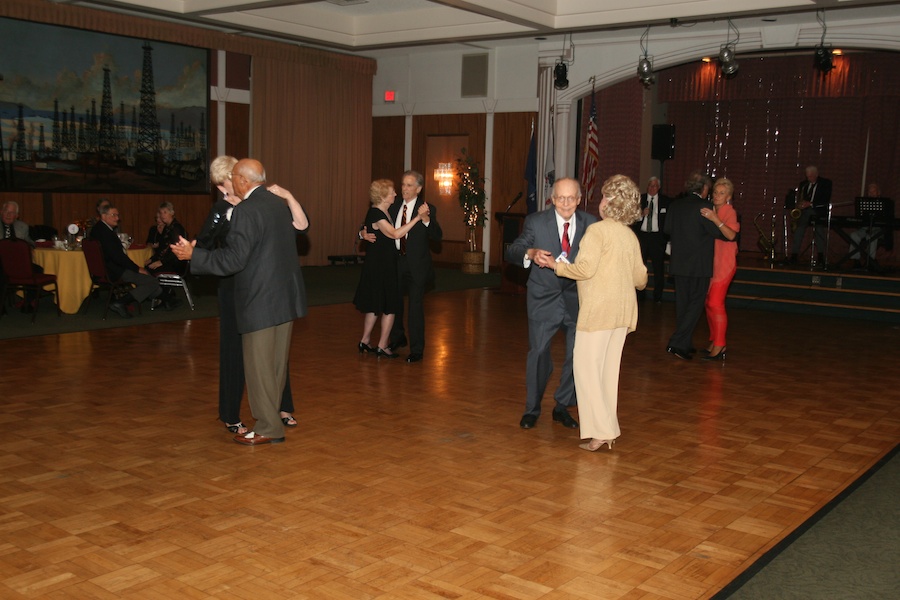 ...and where we stop no one knows
Dancing To Great Music Is Easy
The Phil Anthony group call themselves "Now and Then".... Simply great music...

Joe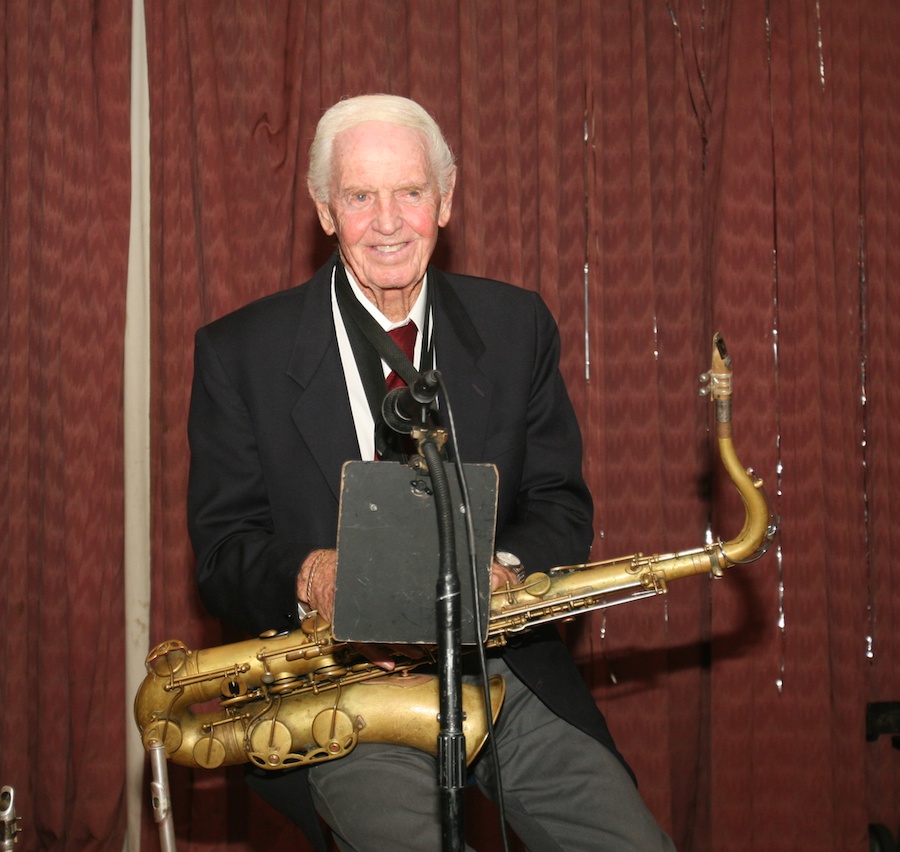 Howard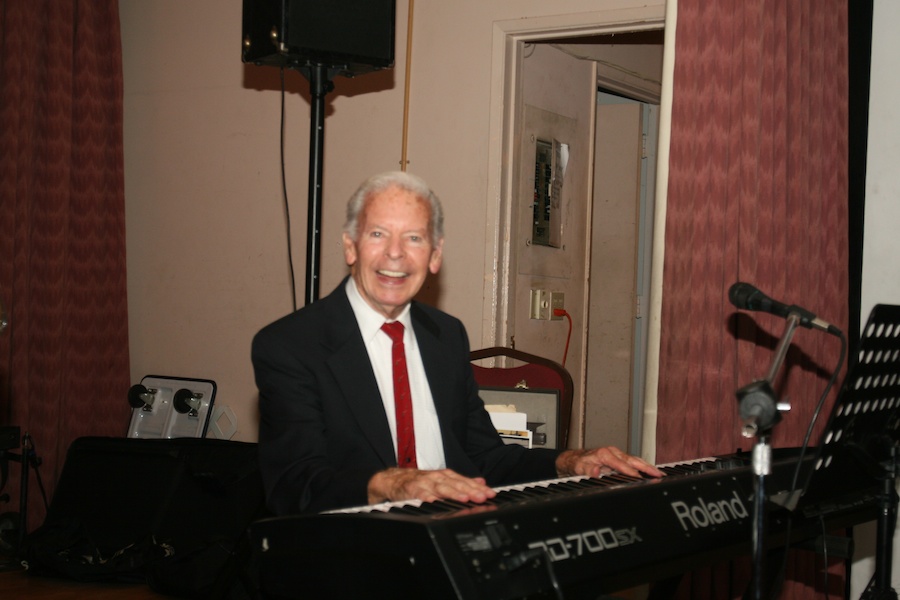 Bill
Let The Dancing Continue... The Music Is Bootiful!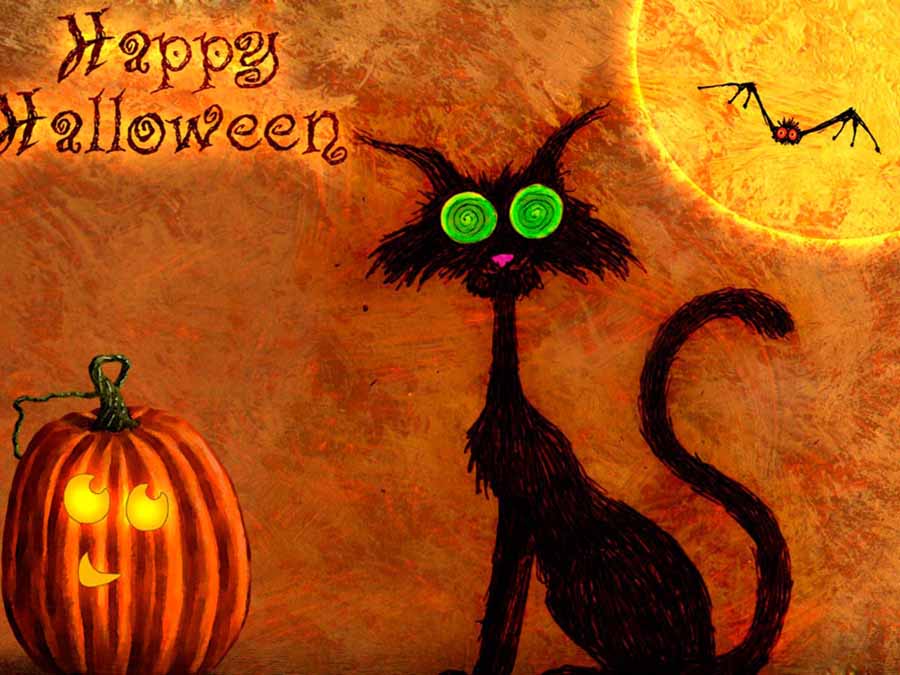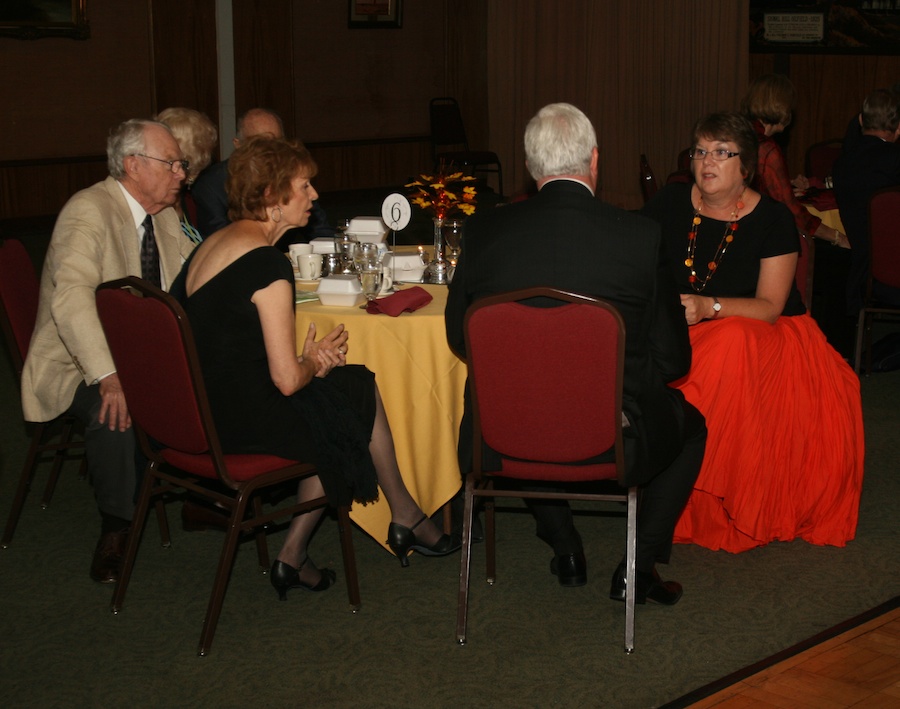 Wish we could hear what they are saying.... Looks interesting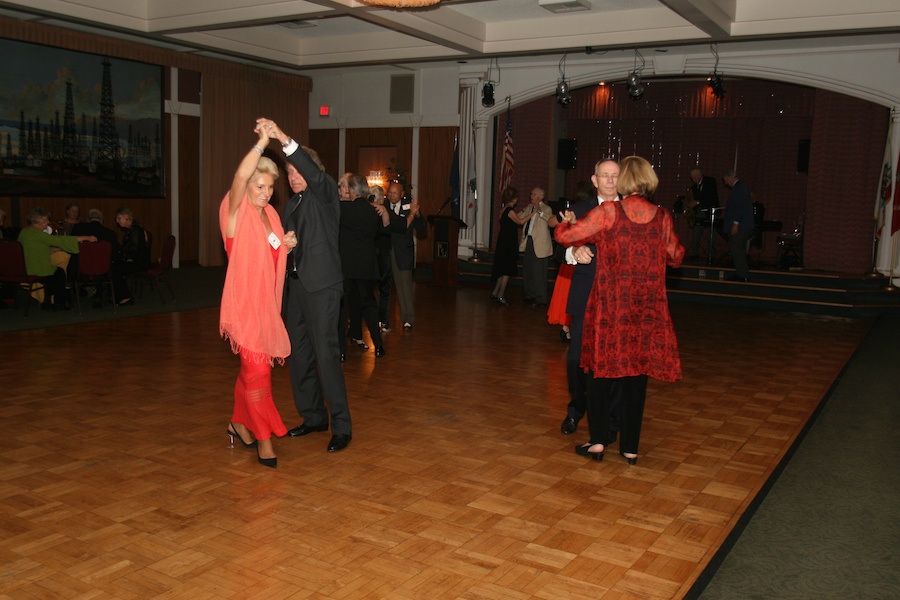 Around the floor we go....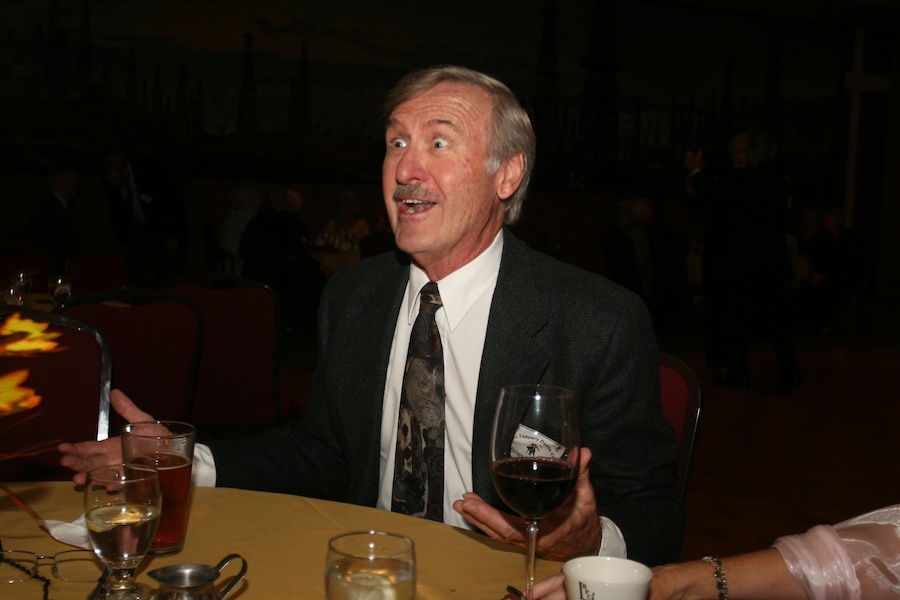 "Yes... I have a Prius now.... 50 MPG"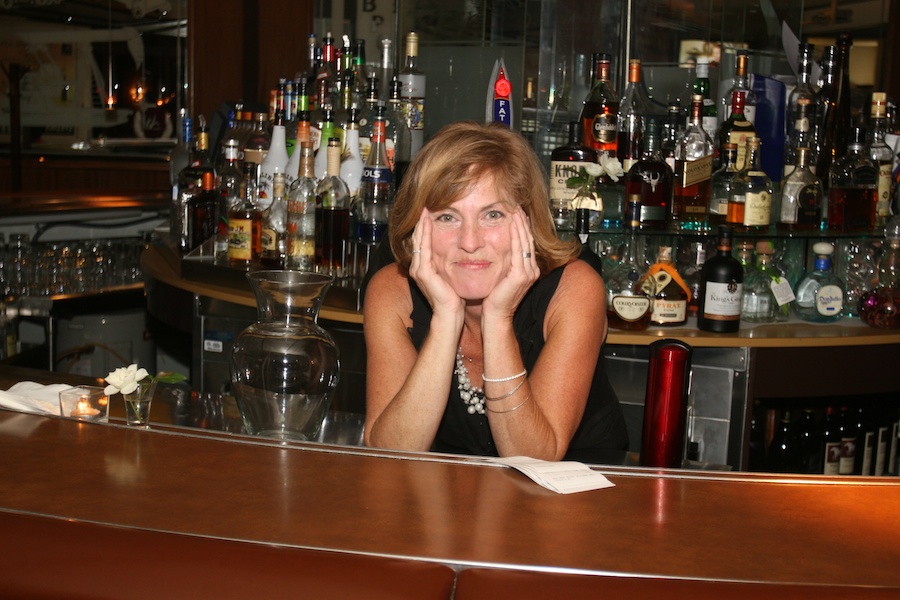 "OK... What can I fix you??"

Million dollar smile

Saying goodnight....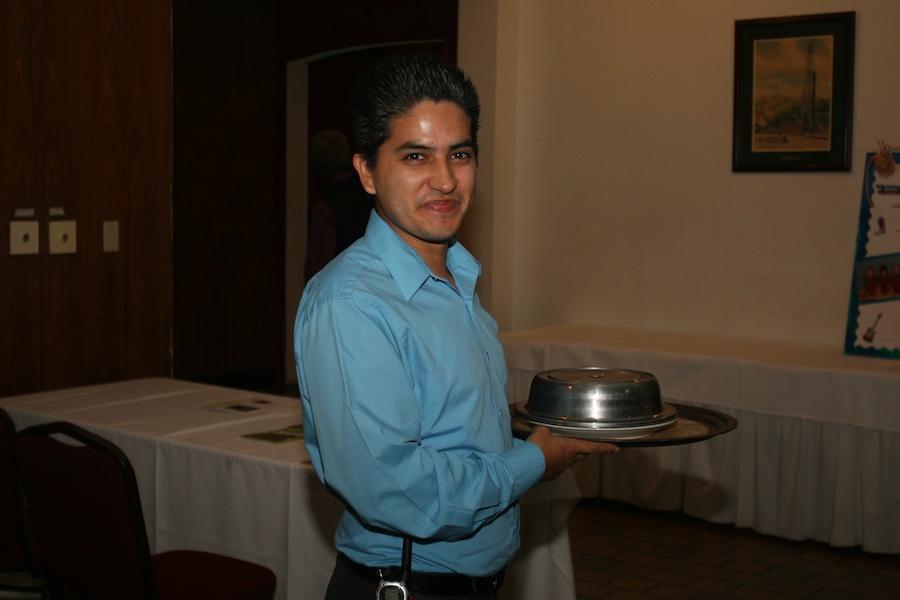 Whoa.... Hold on there! Good to see you!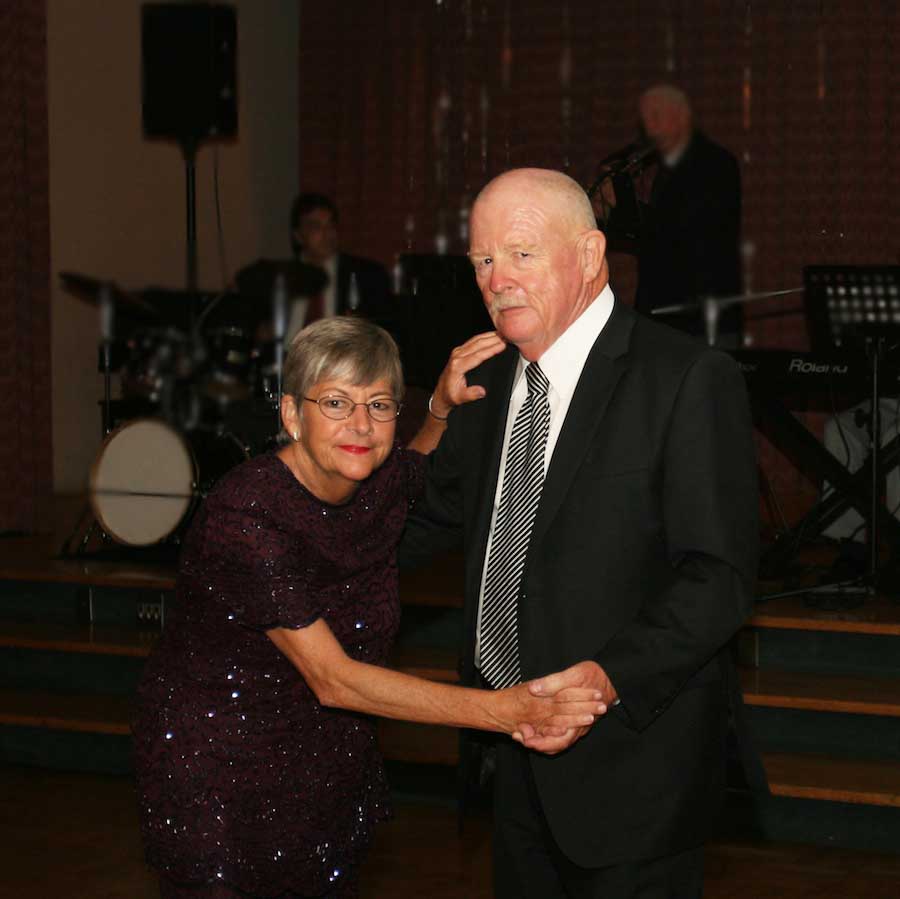 Hold on, we got it.... 1, 2, 3 Right??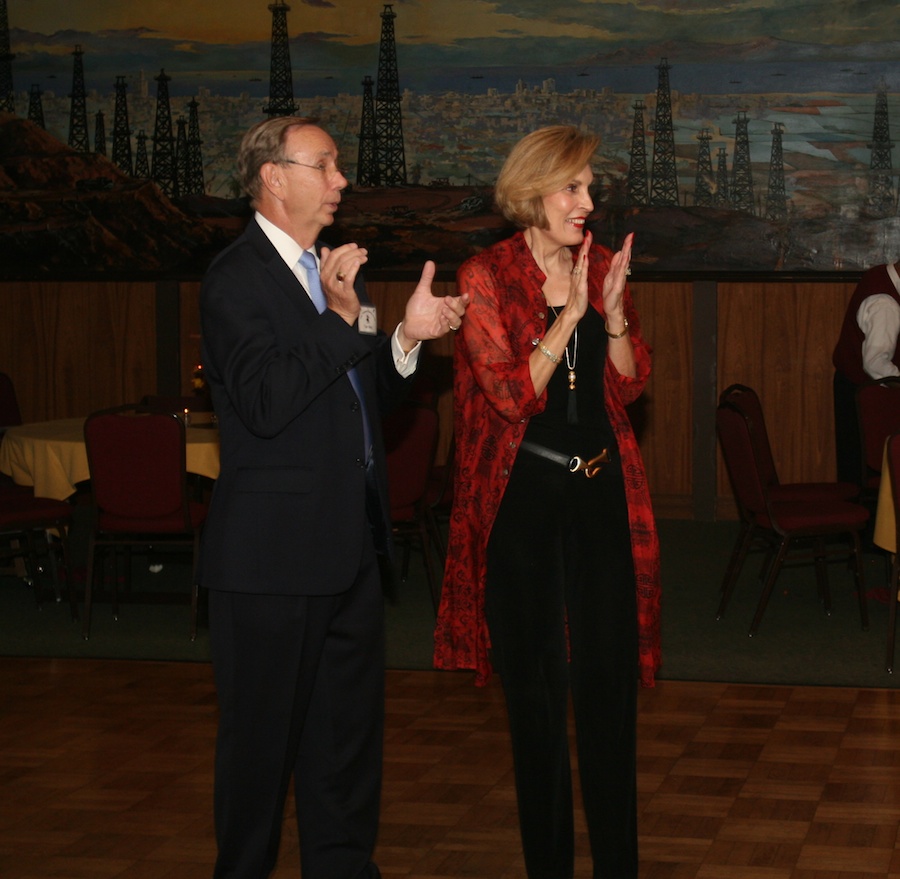 By golly, they have it....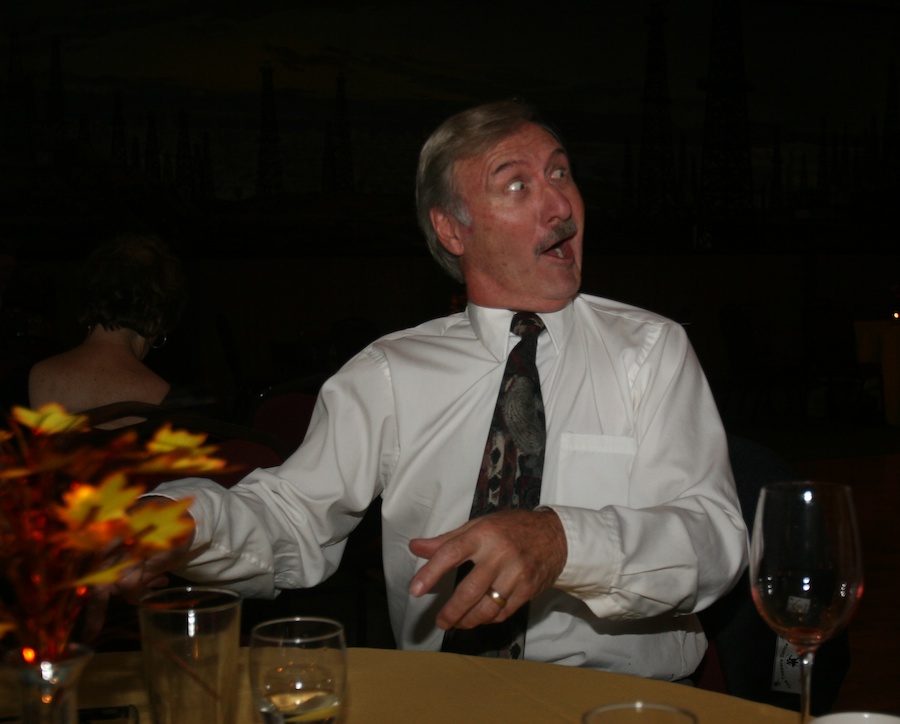 "What.... Paul mastered the waltz?????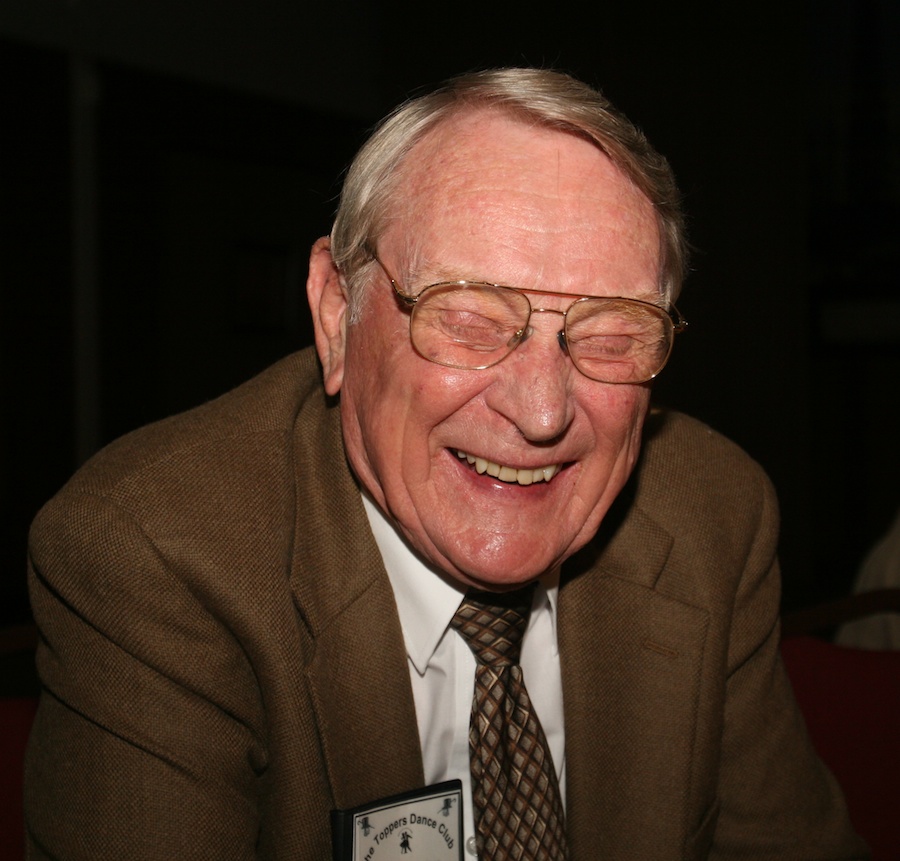 "How did I end up at this table??"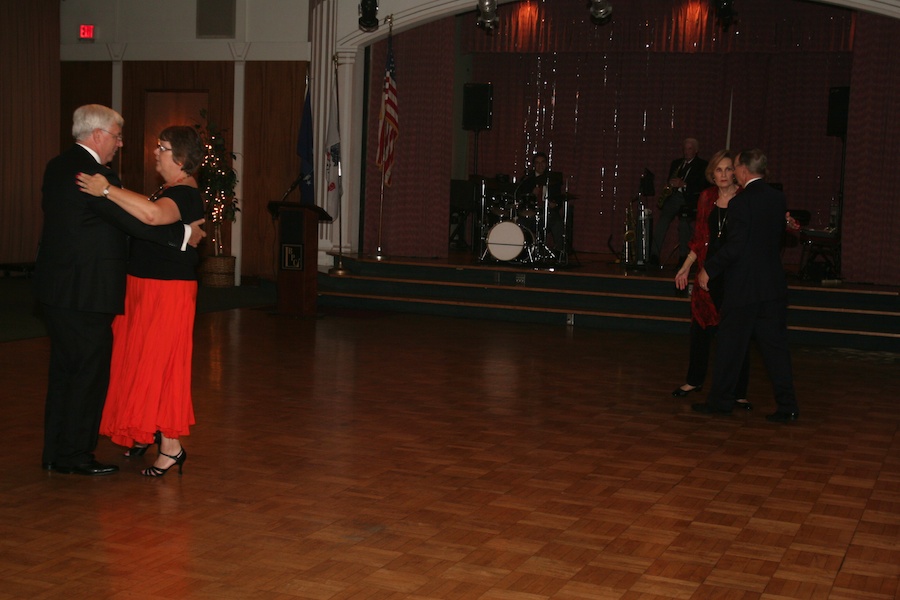 Must be late,,,, The dance floor is thinning out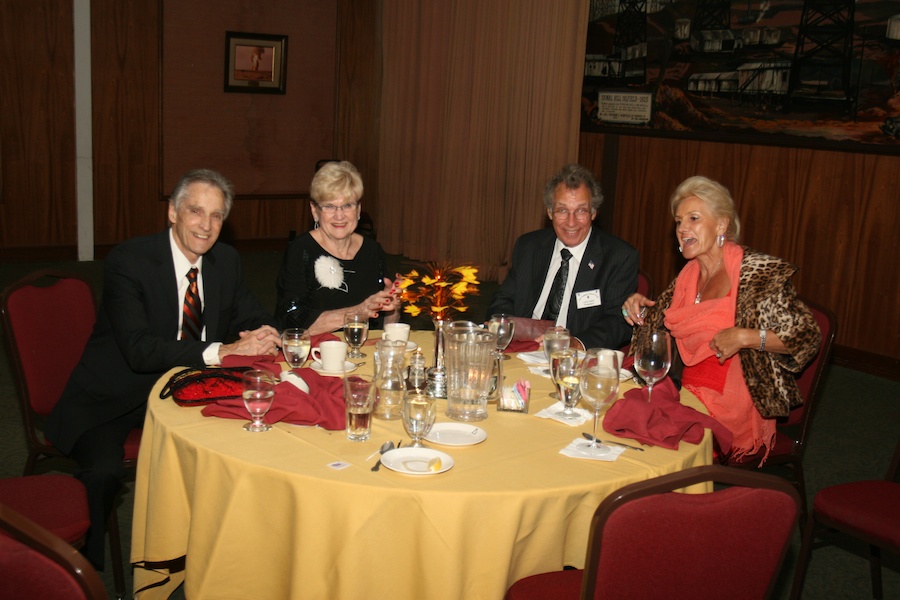 The last table standing... errr, sitting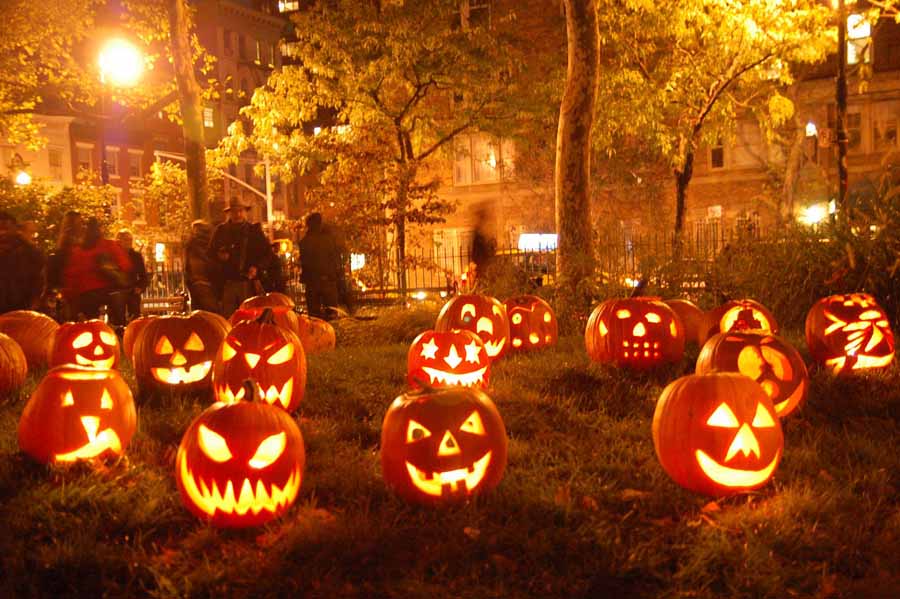 Careful on your way to the car