After Dinner Frivolity Begins In Earnest Page Four
(September 21st, 2012) Last Updated: 09/11/2019 10:38:AM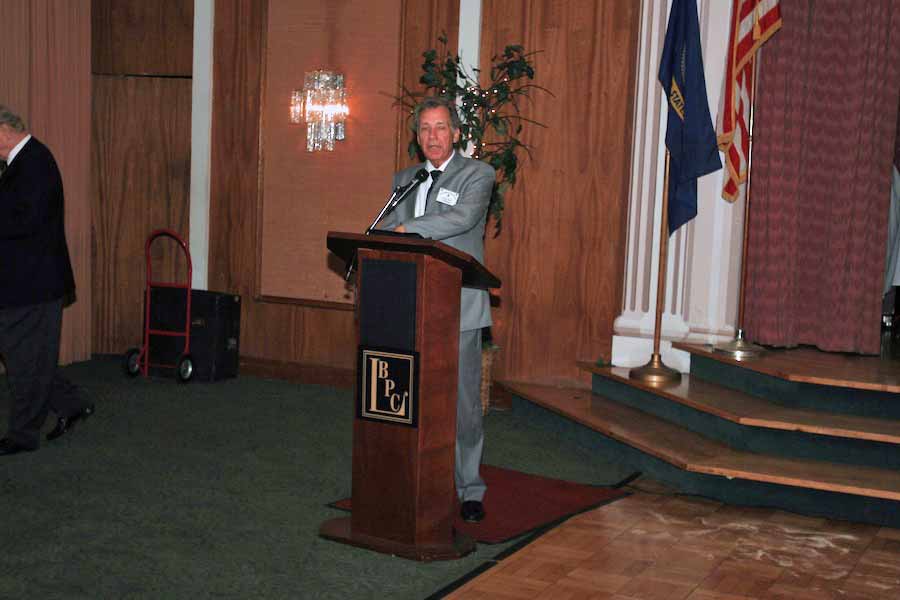 Rocking and Rolling...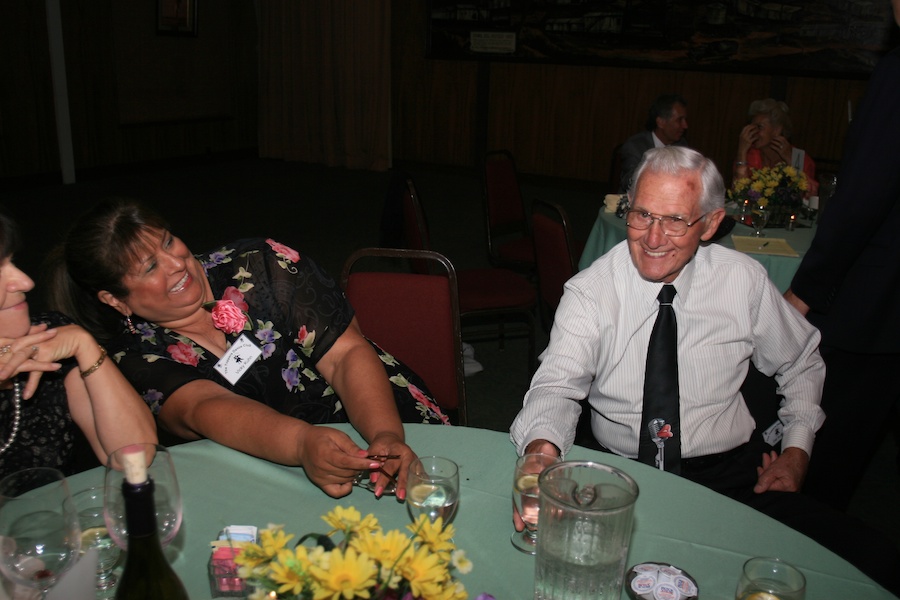 "I did NOT hit him, it's a hickey"
Time For A MIxer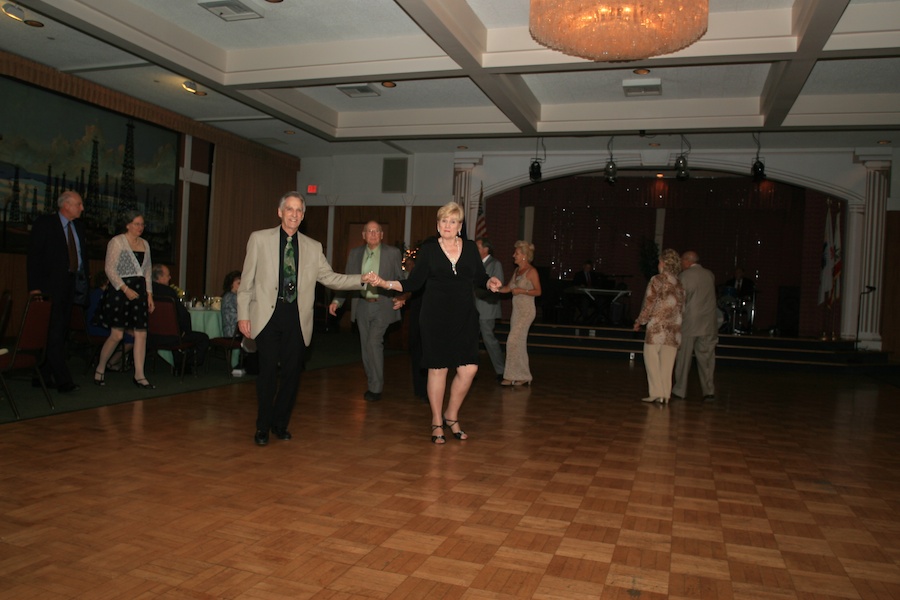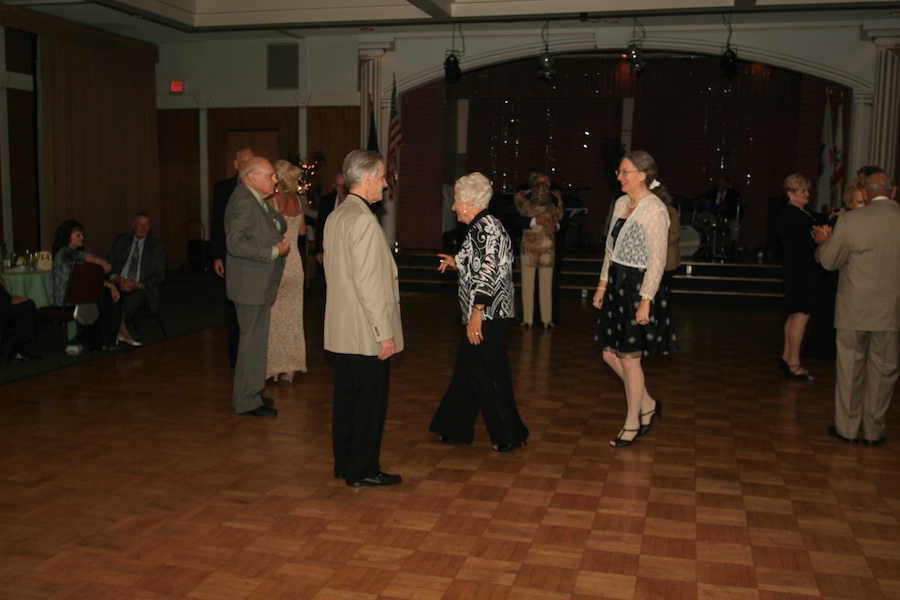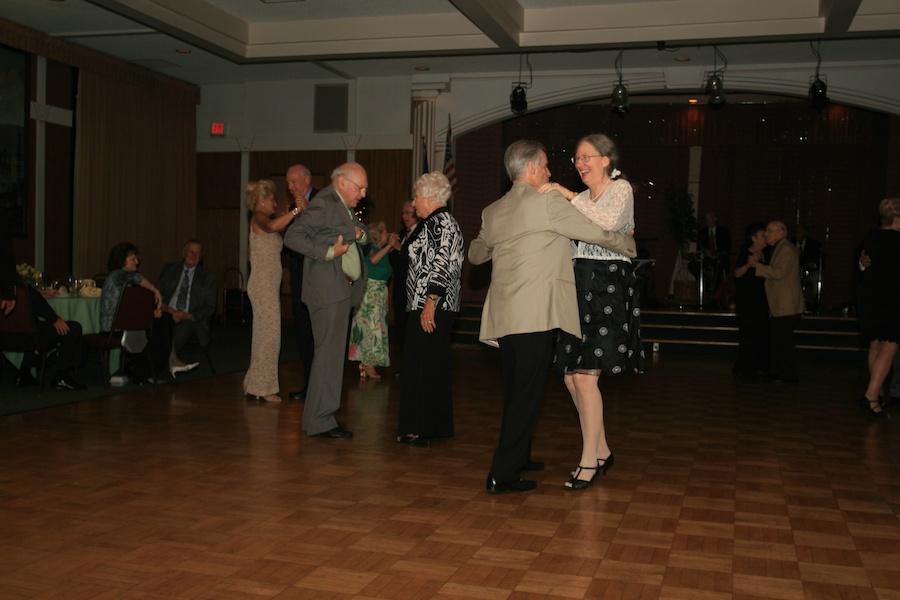 Luck and Cindy swoosh across the floor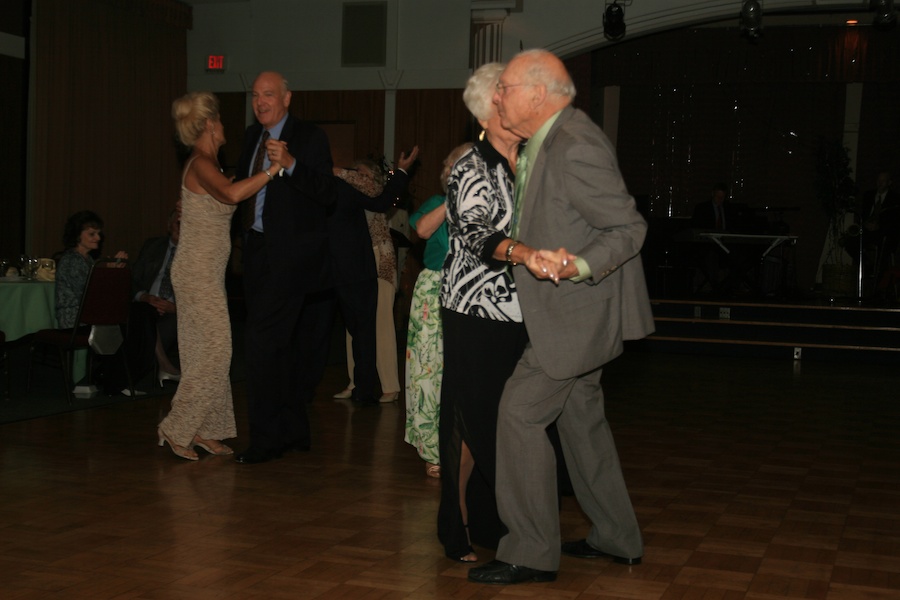 Meretta and Herb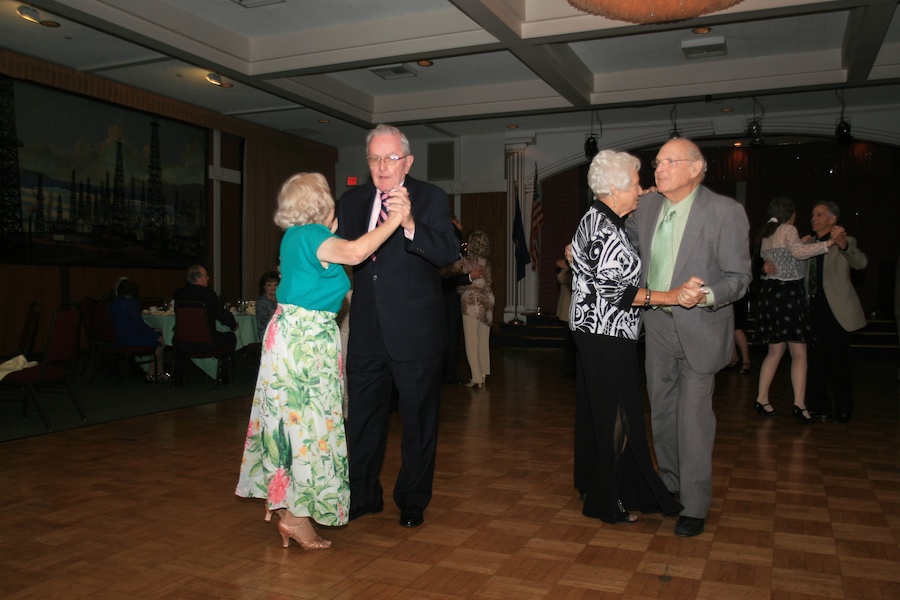 The dancing begins in earnest.... Calories are being eliminated by the thousands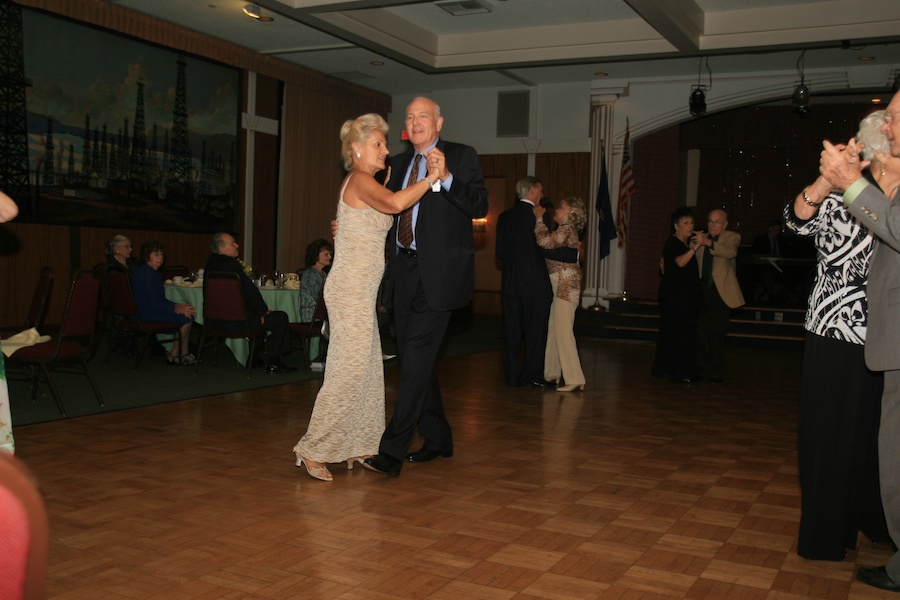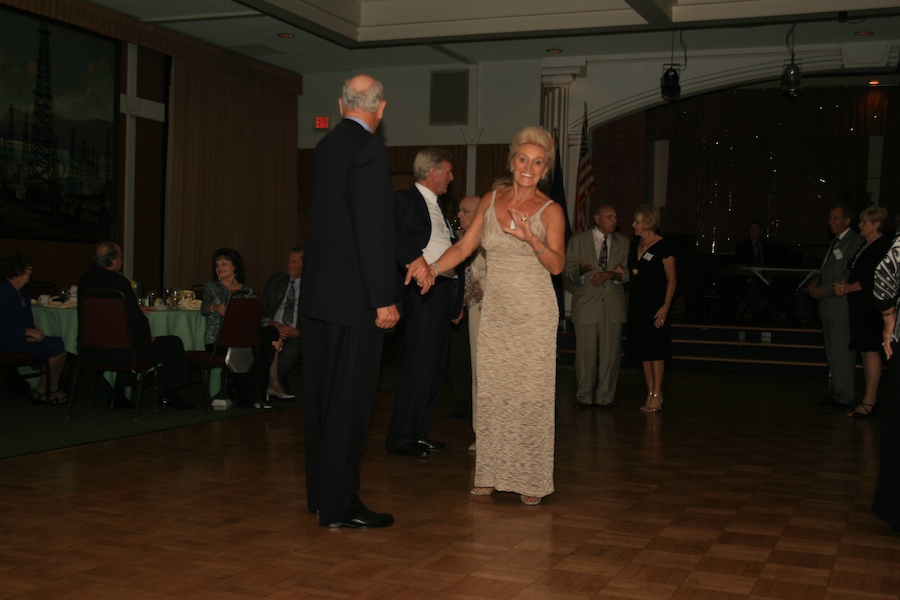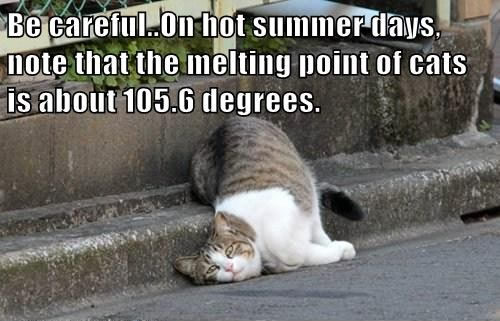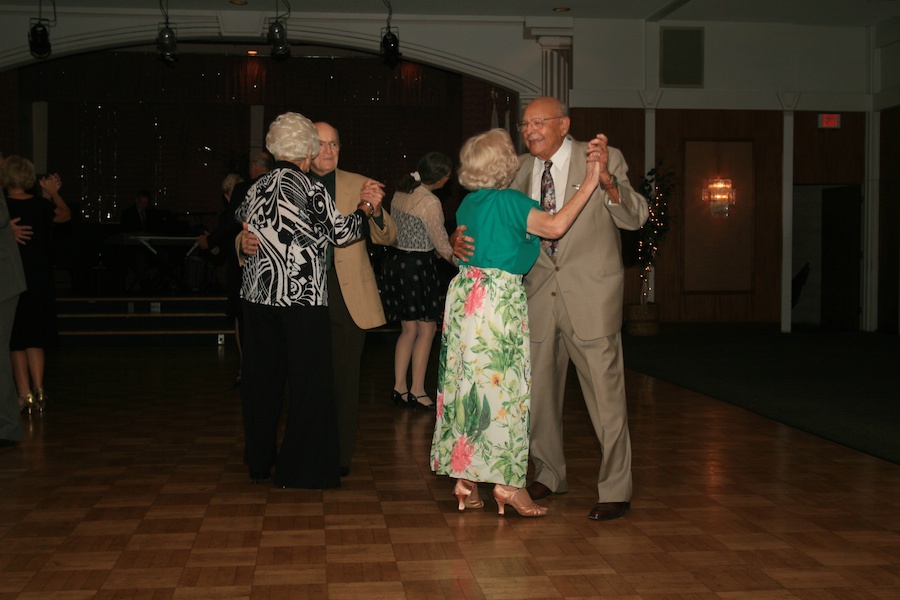 Around the floor we go...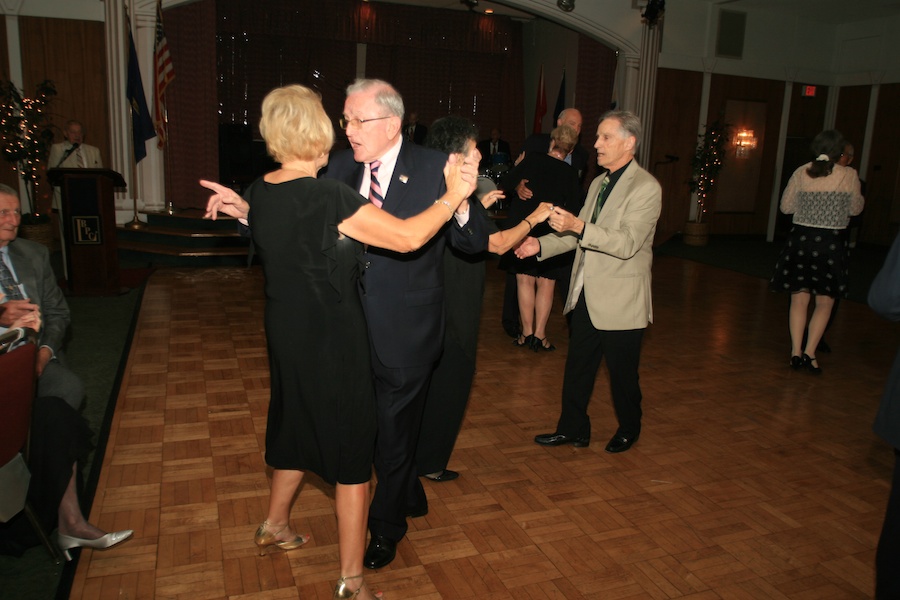 Careful.... There are children in the building....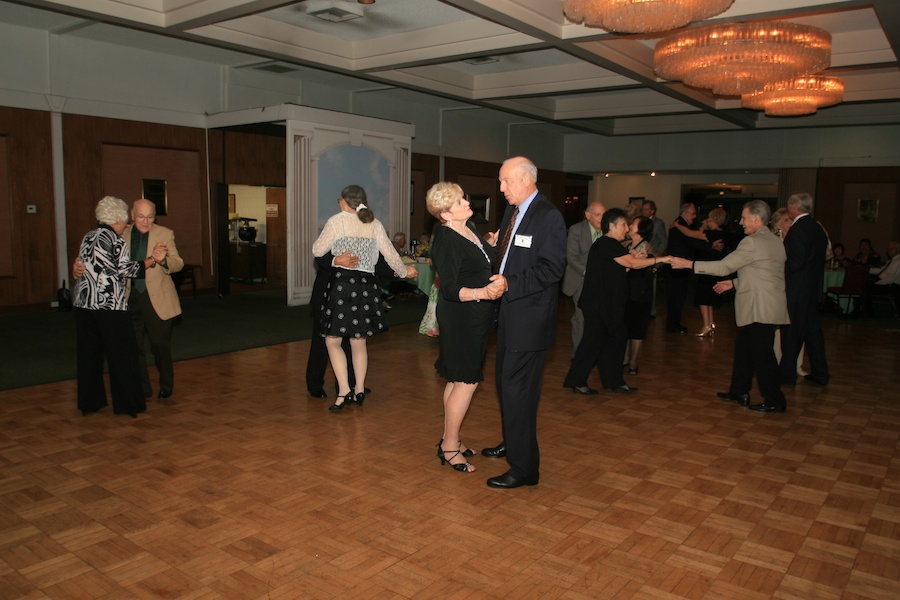 "See, I told you... It's a double hop, three skips and ONE jump"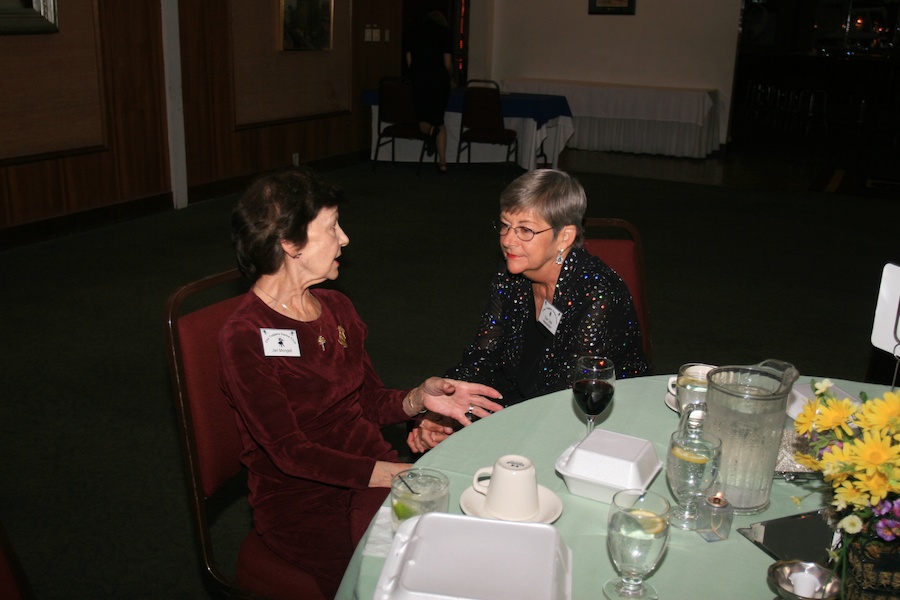 The band was excellent.... Sam Conti and crew kept us hopping all night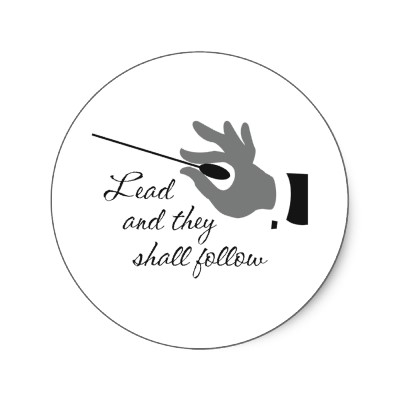 Line Dance Time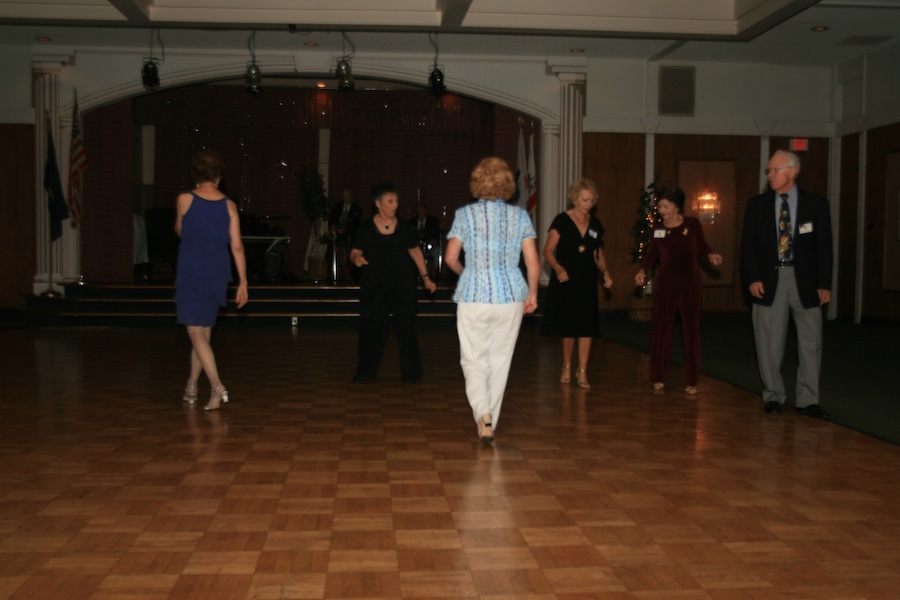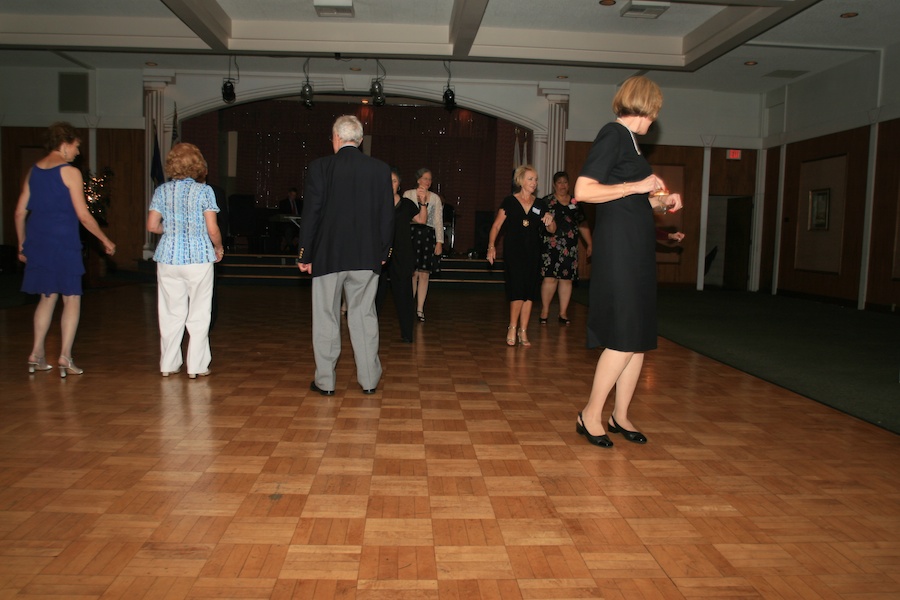 Kathy is trying something new....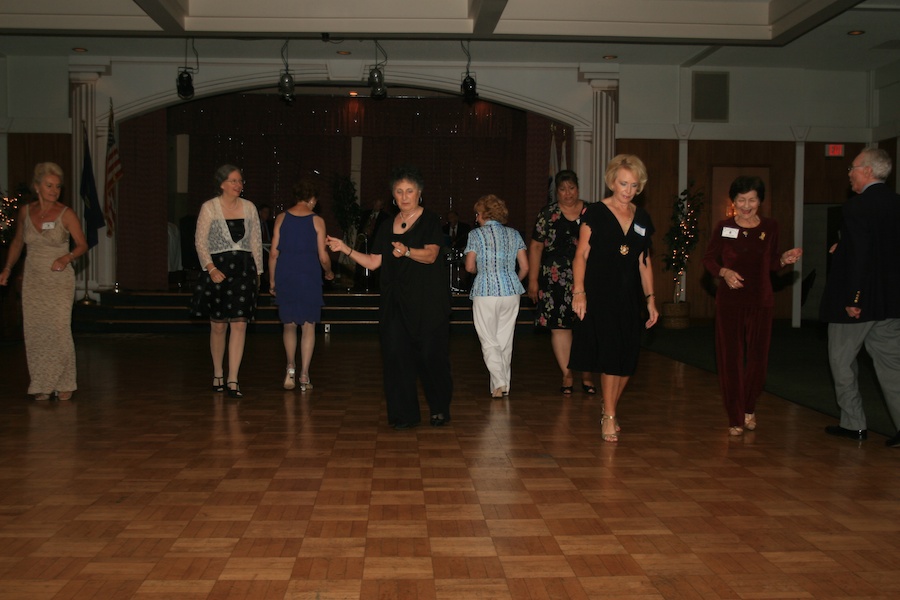 "OK guys... speed it up"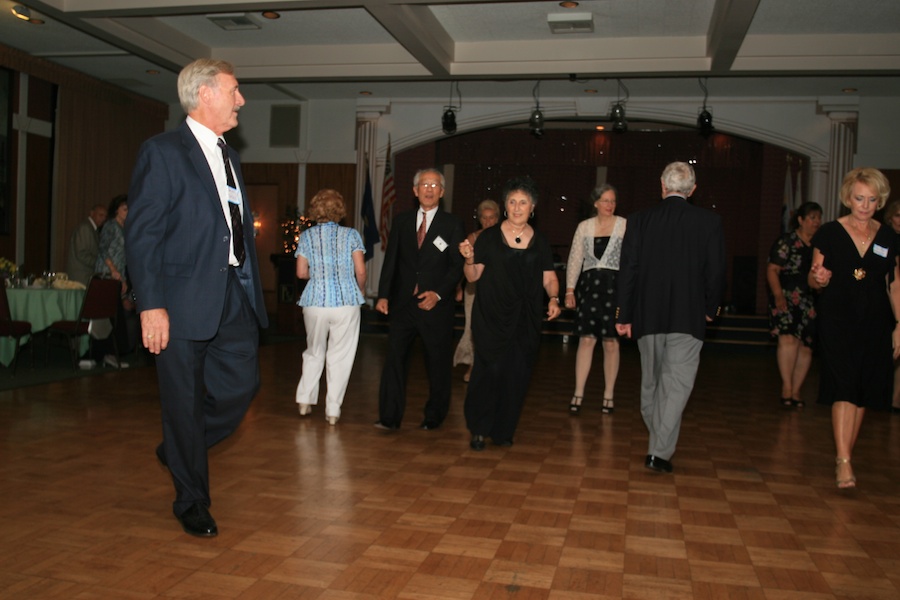 Looks like we needs some ko-ordination here?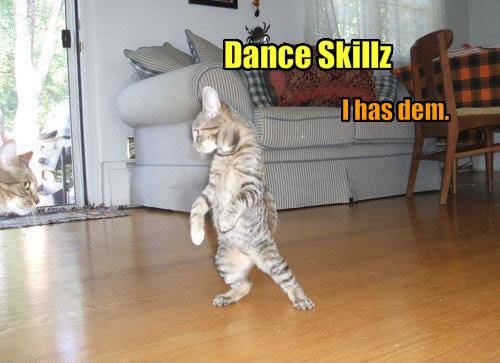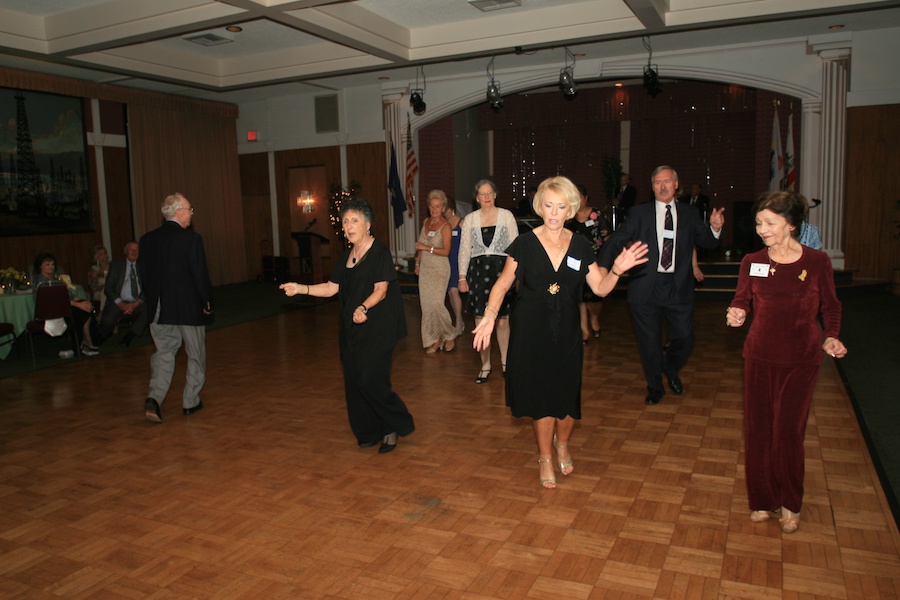 "M-m-m-m-m-m This do not seem to be working"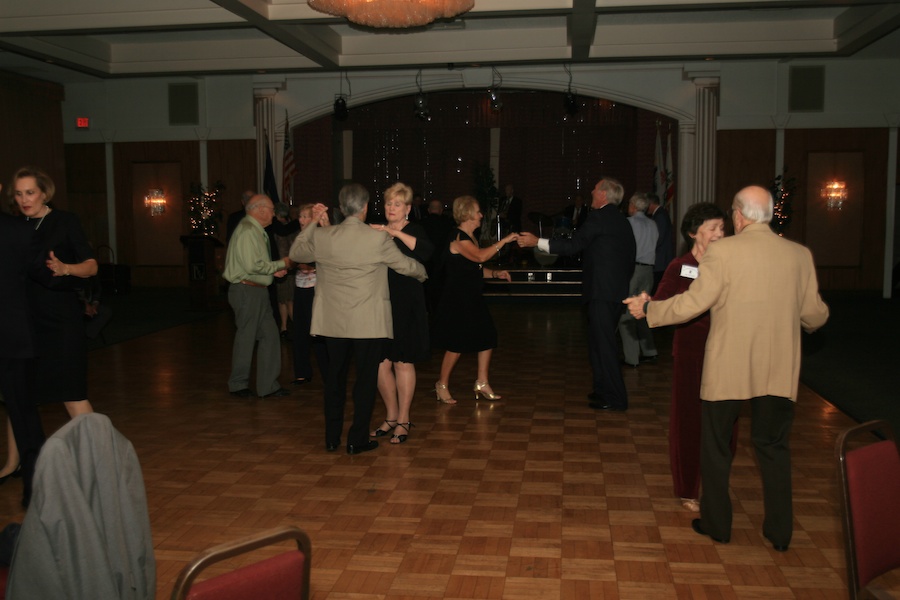 OK... All moving the same direction now
After Paul And Herb Demonstrate Line Dancing It Was Cancelled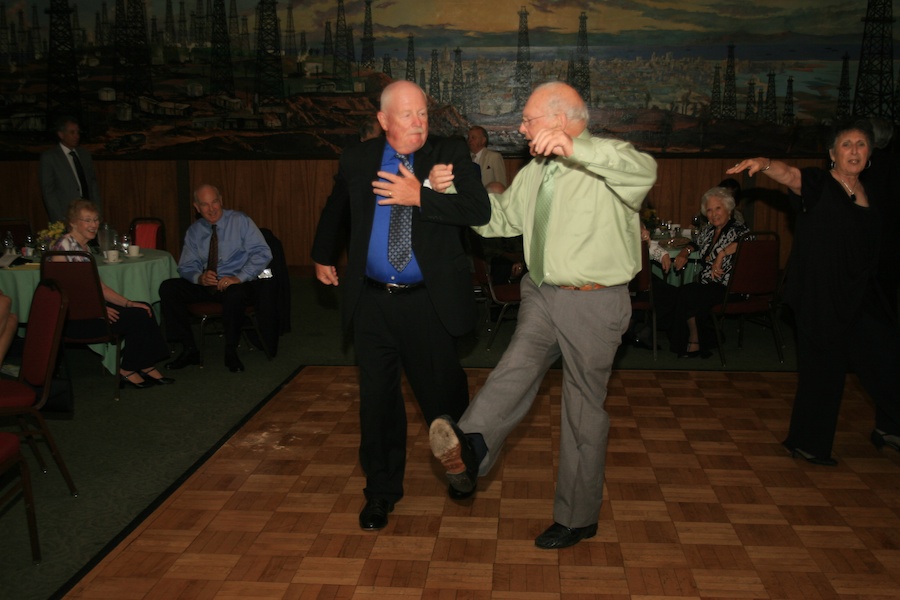 Paul and Herb try to line dance....

OK... How about a little Doe-Sea-Doe???


"All you need is dancing fluid!"


Across the floor we go..."Ready... I have this new moved where I throw you over my shoulder..."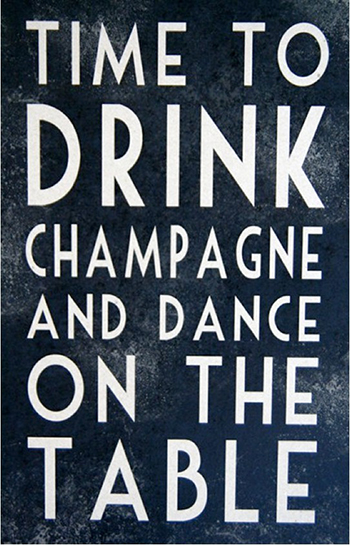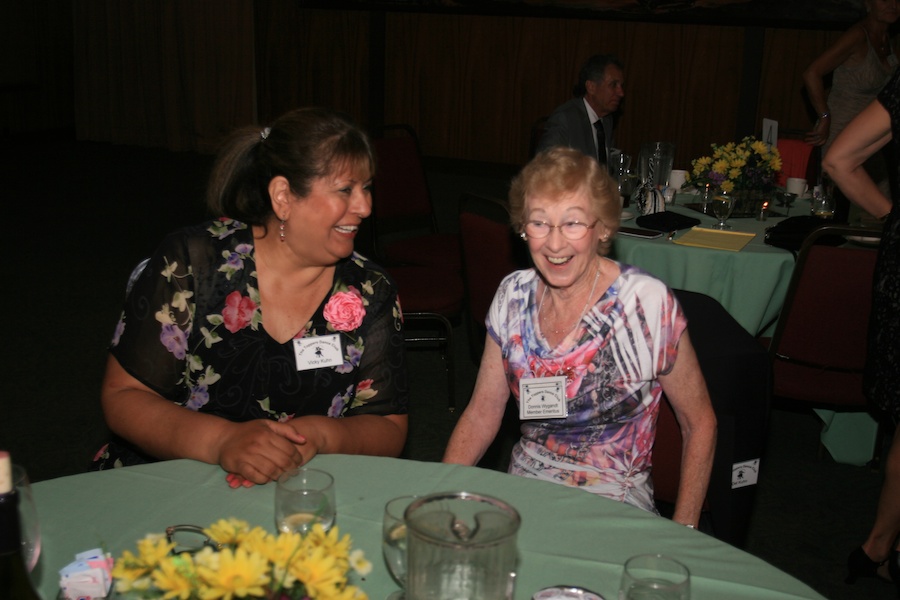 "Hang on... Here we go!"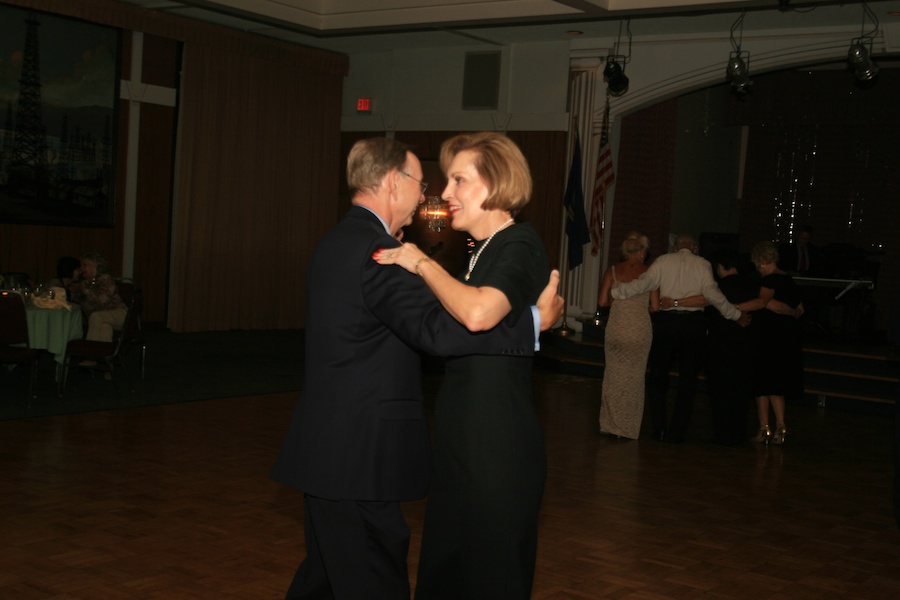 "Dang.... I like this new step"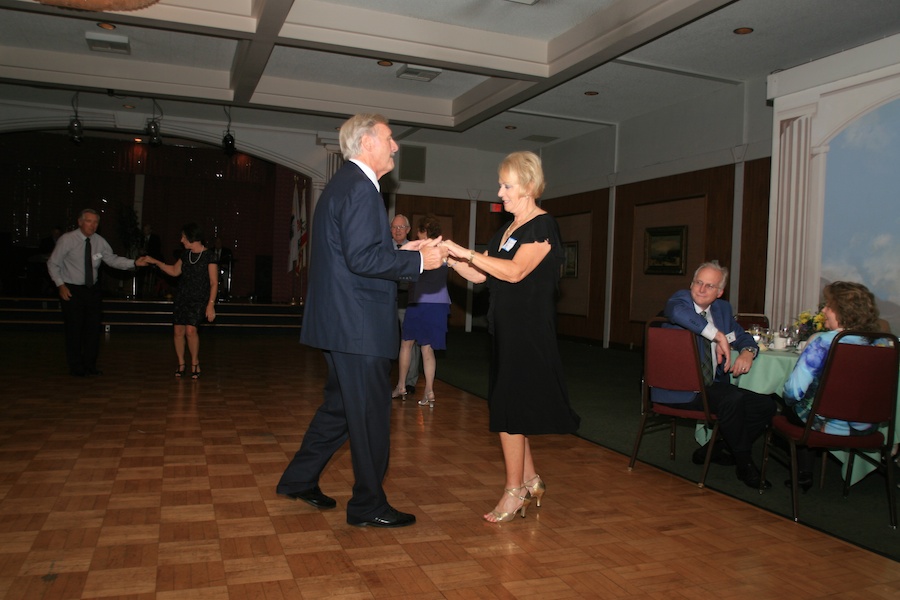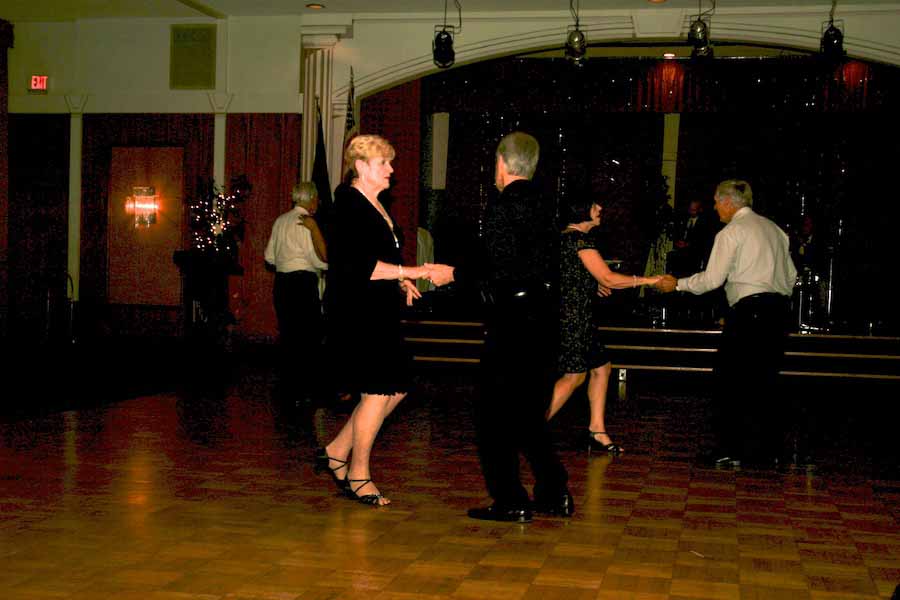 What happens on the dance floor stays on the dance floor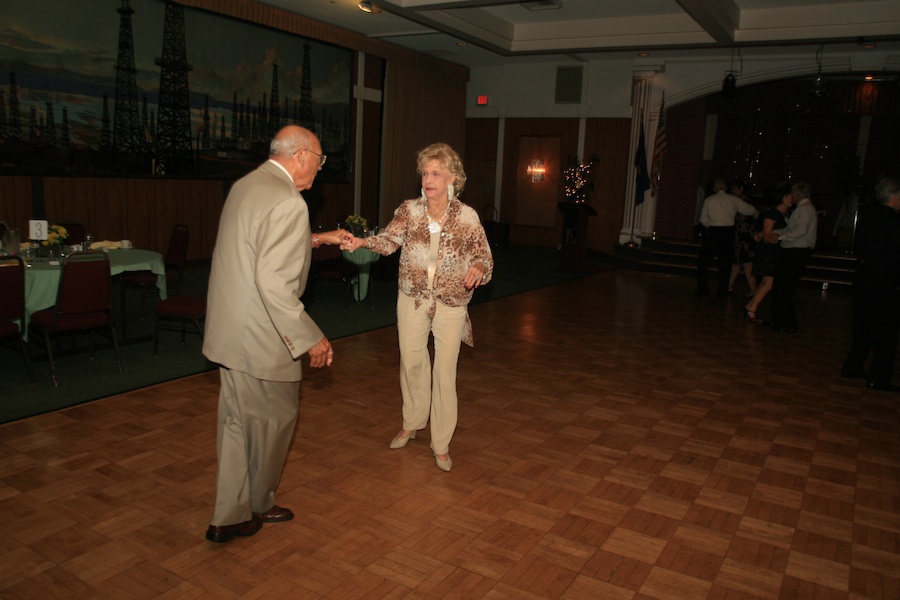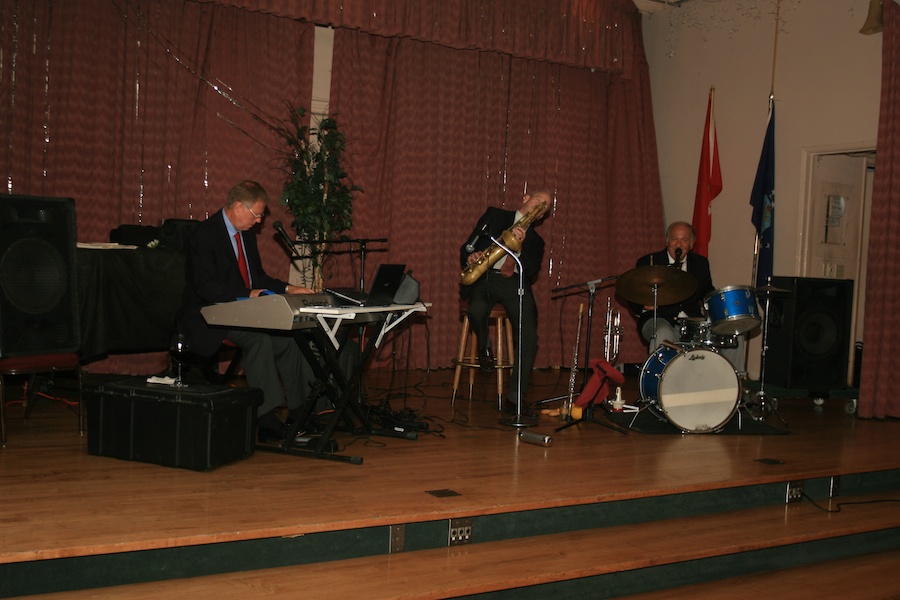 Sam Conti did a GREAT job keeping us on the floor all night

They can play anything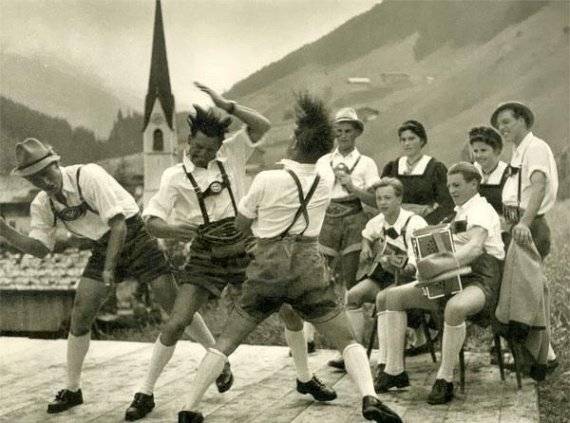 Not fair... They practised in the lobby before the dance started

Herbie wants to help celebrate the 50th anniversary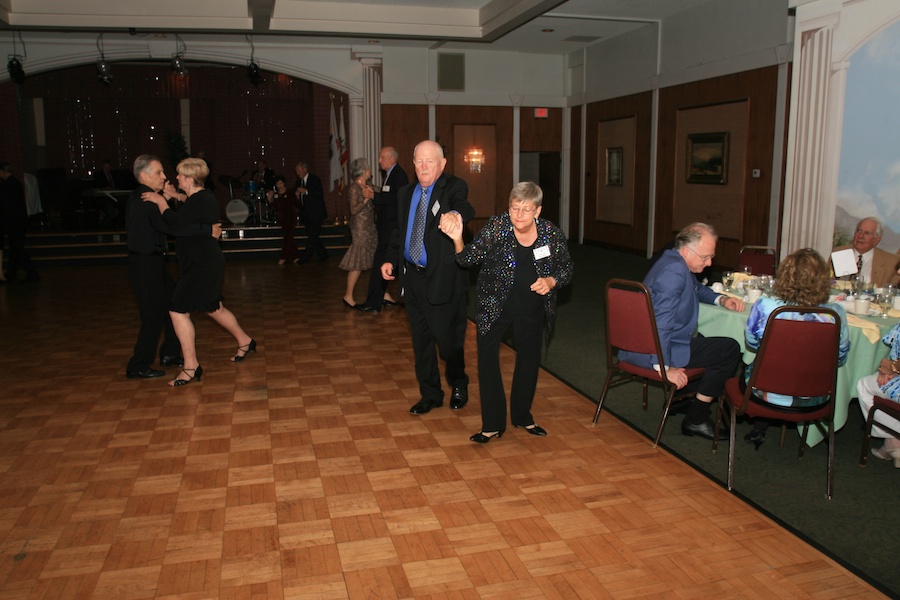 Checking out new steps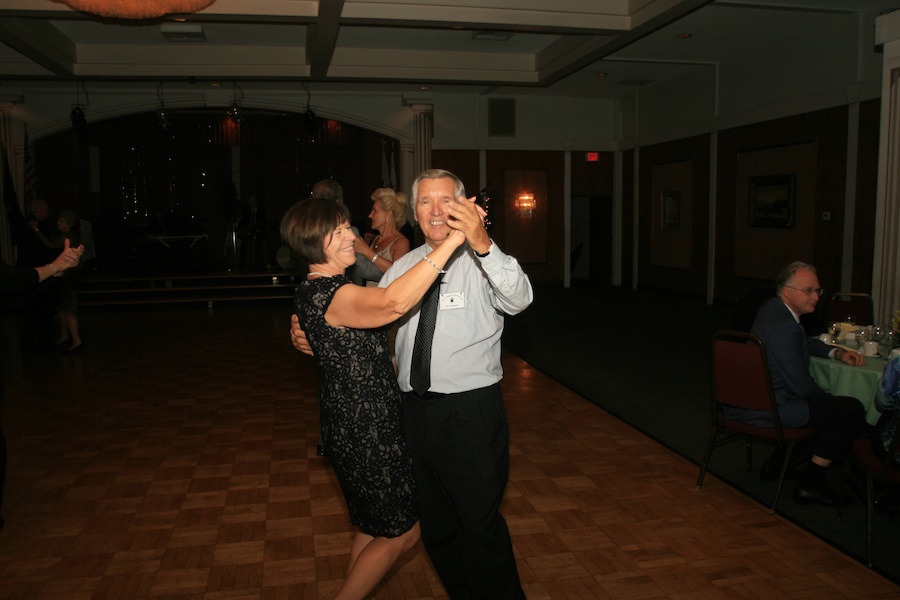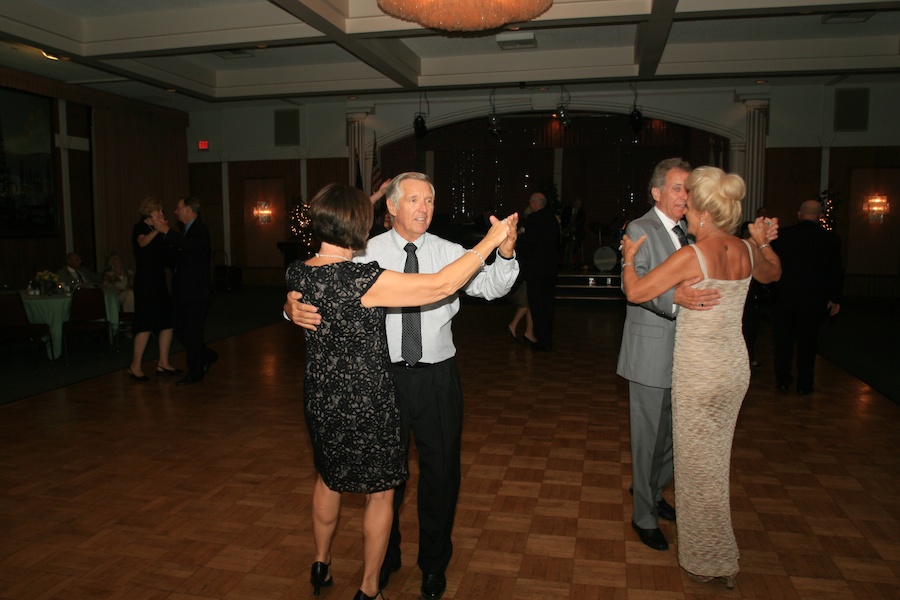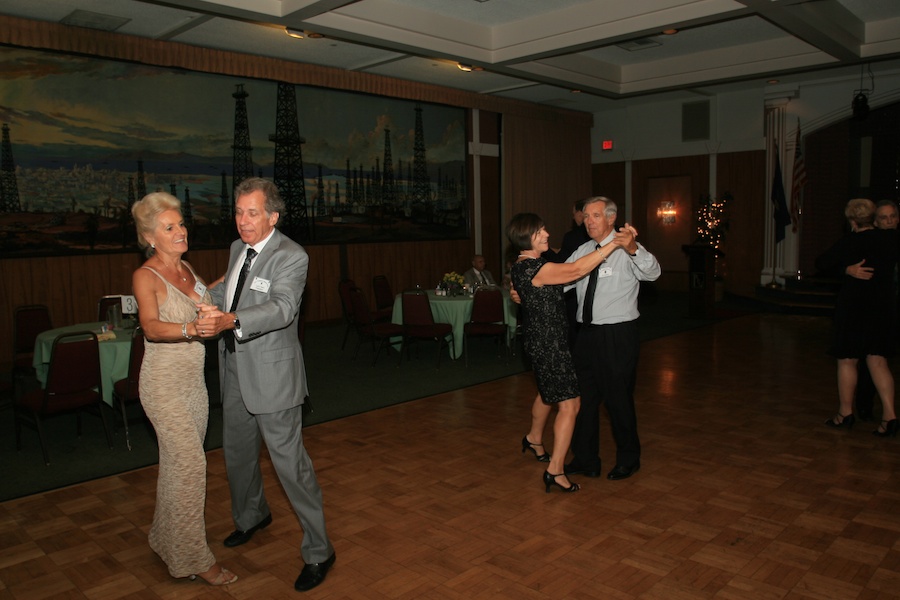 Herbie wants to help celebrate the 50th anniversary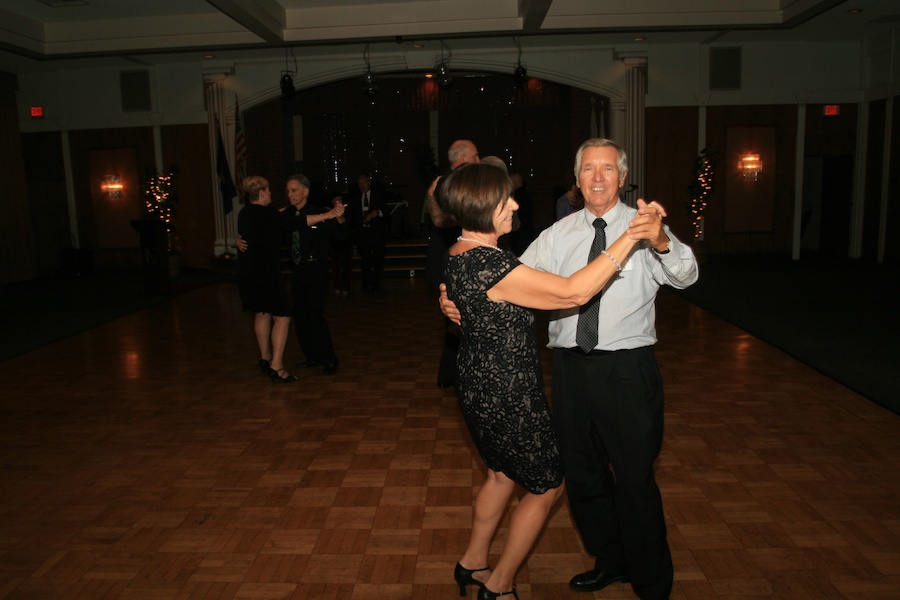 What did he say????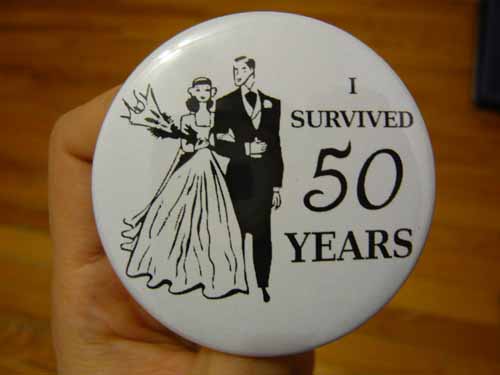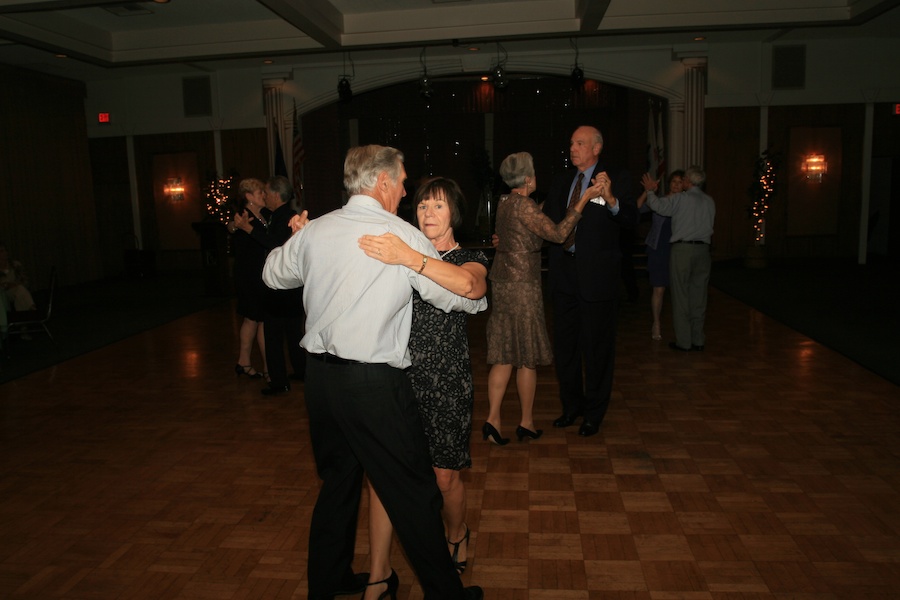 This is known as a "floor clearing step"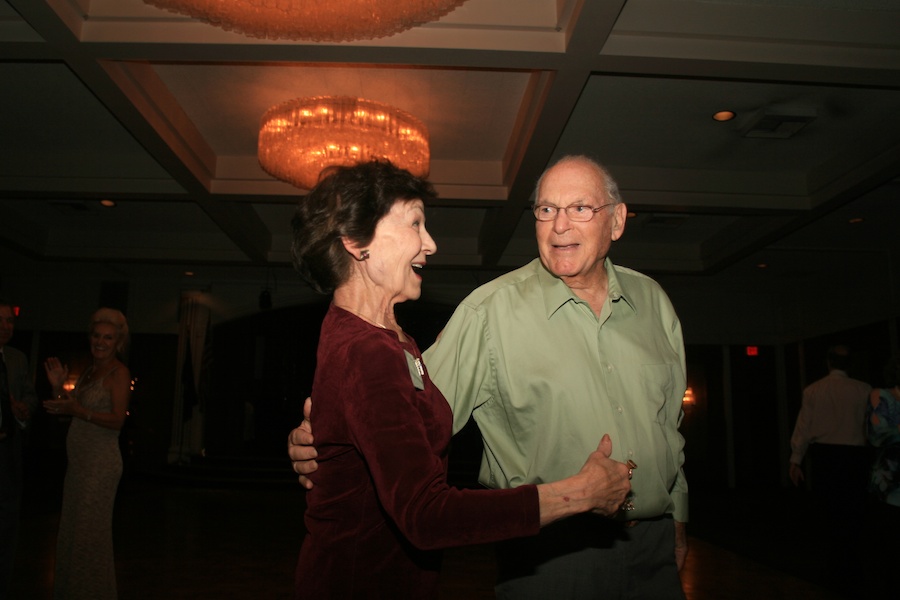 "Come here big boy!"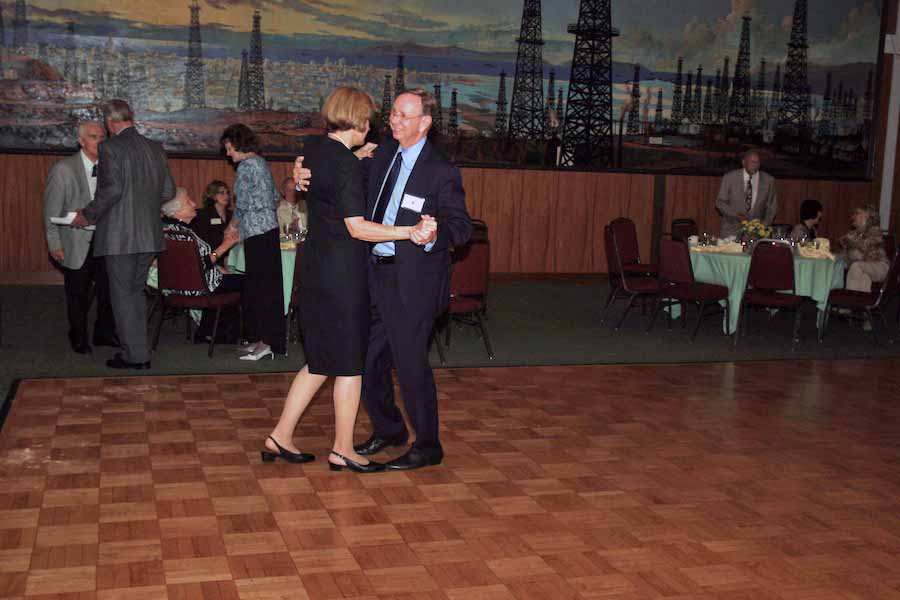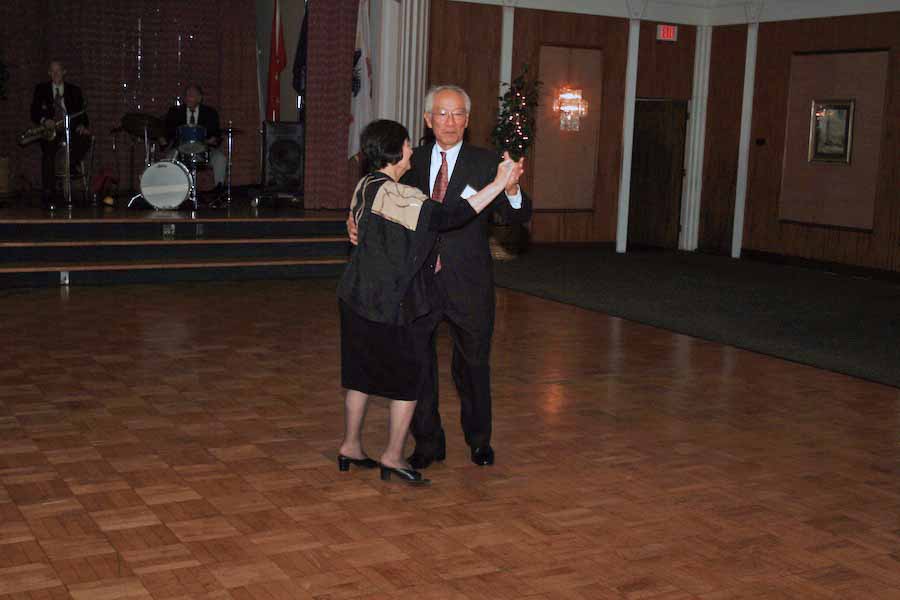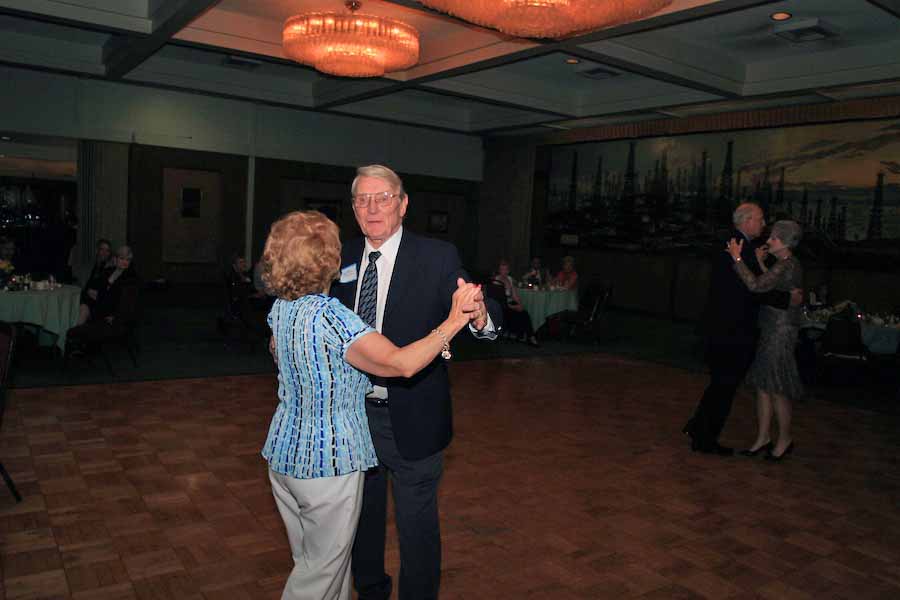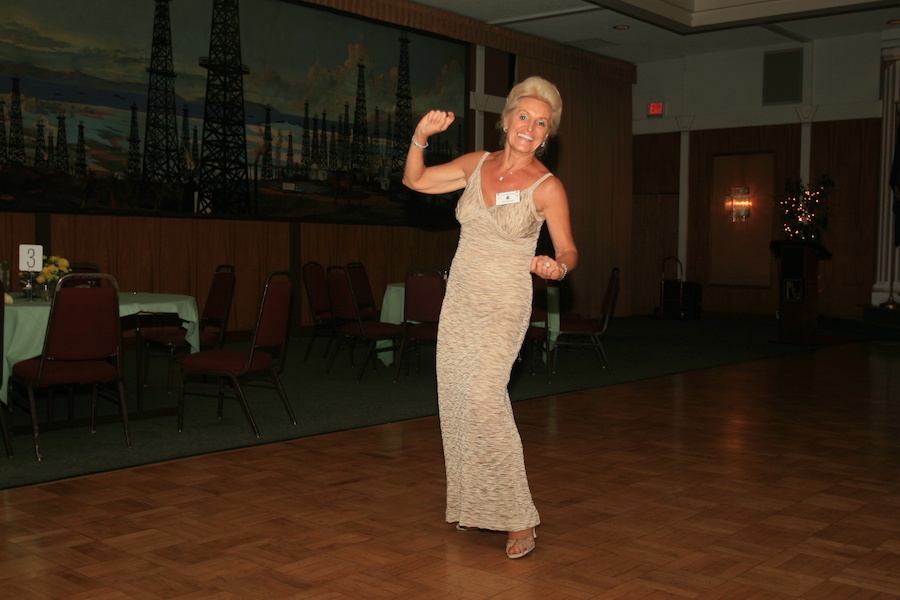 "Who needs music..."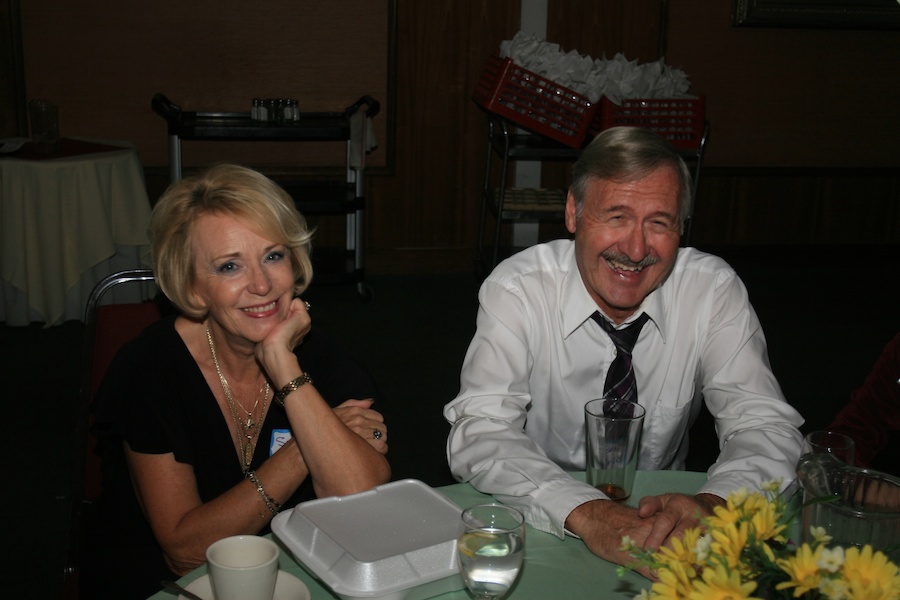 Resting for the next set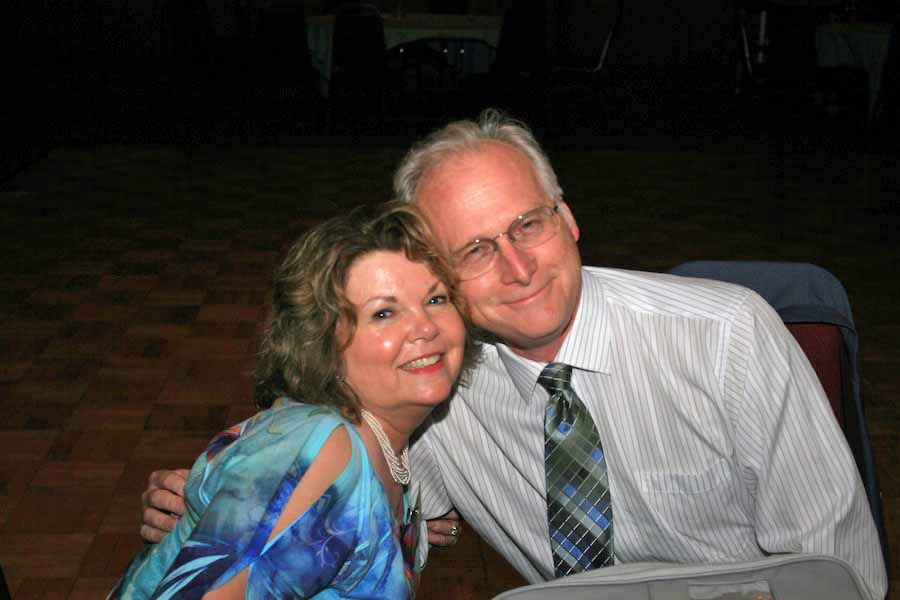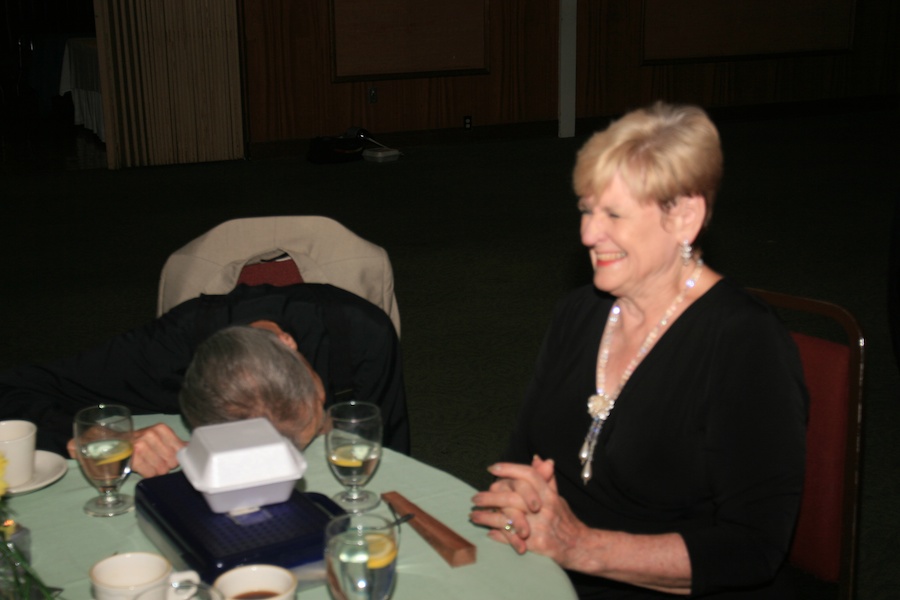 Lucky danced once too often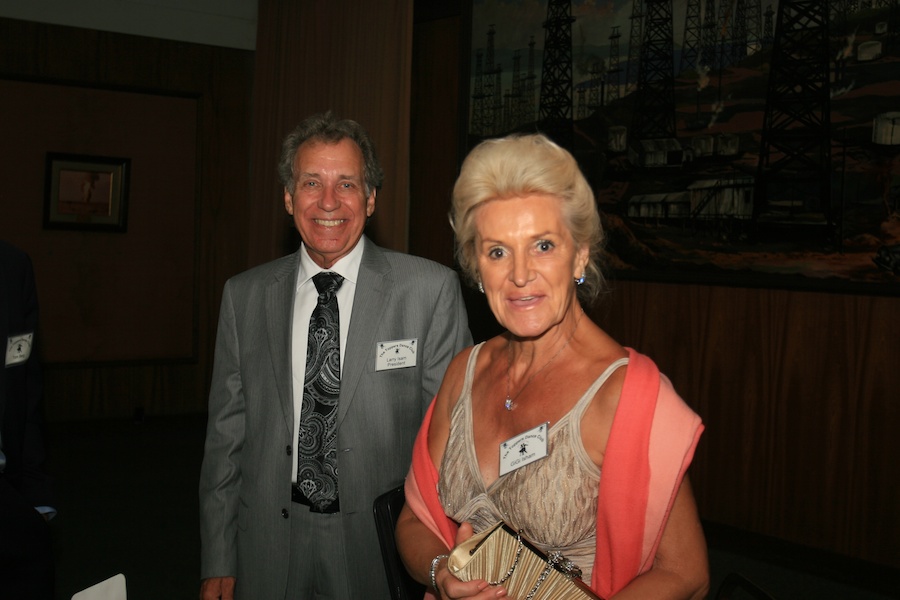 Well... It's time for us to make tracks

Tom is getting ready to depart...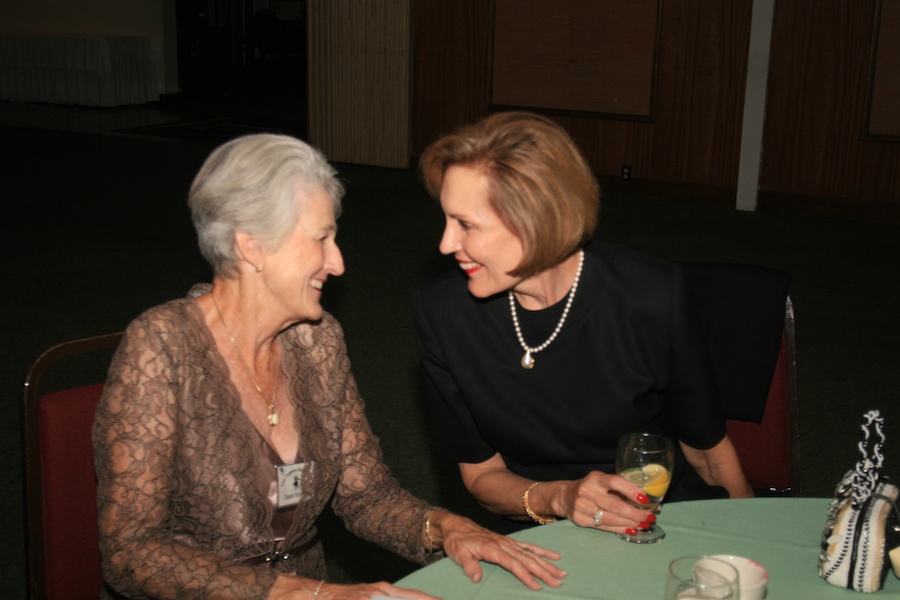 Diane and Kathy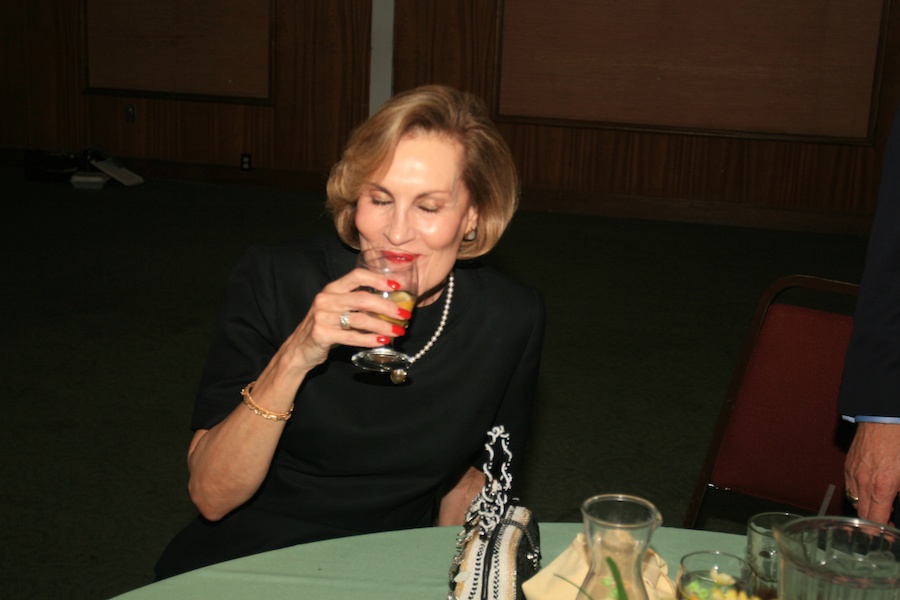 One more glass of water for the road...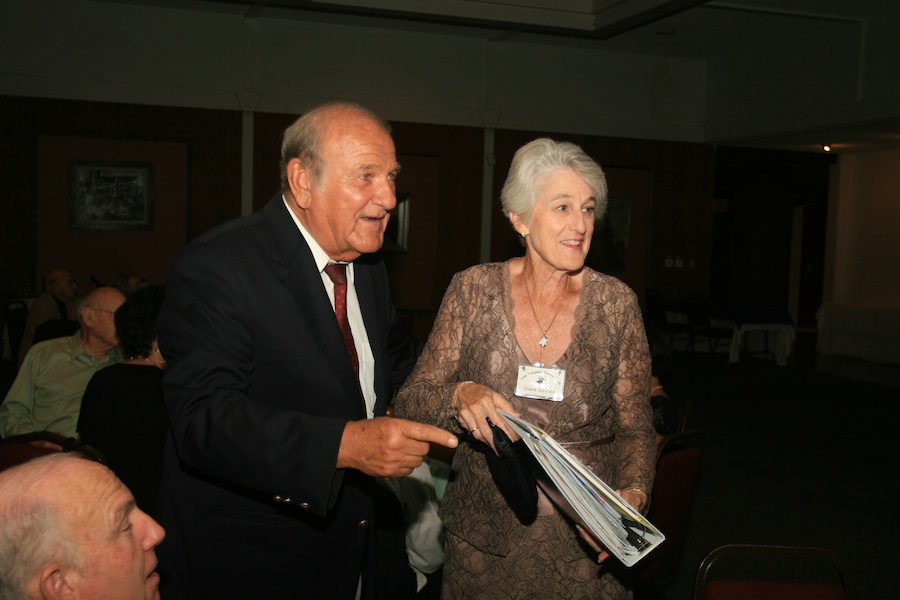 Sam comes to visit....

"Yes... I did miss a note on the 45th dance..."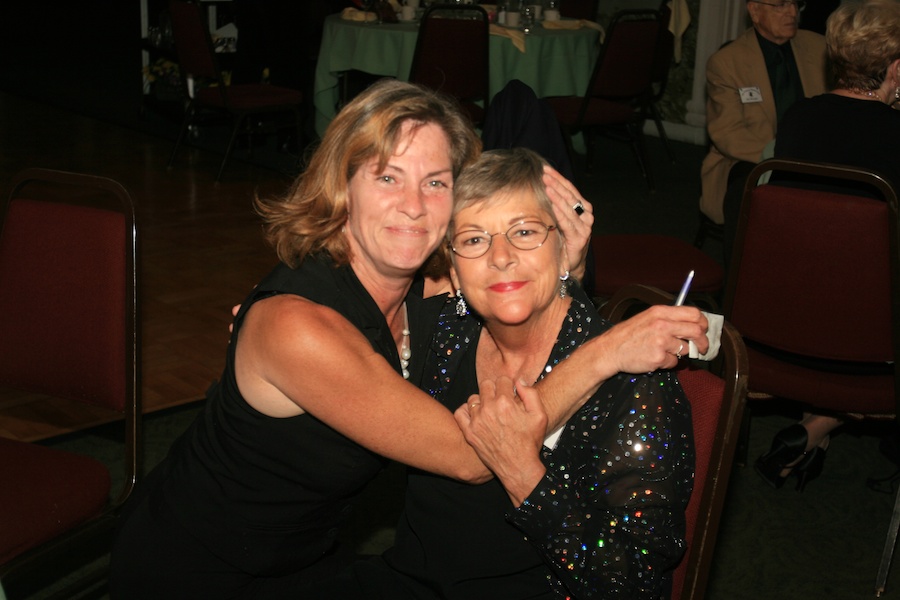 Gotta take care of your bartender...

Getting ready for the long drive home....

Leroy kept everything going smoothly this evening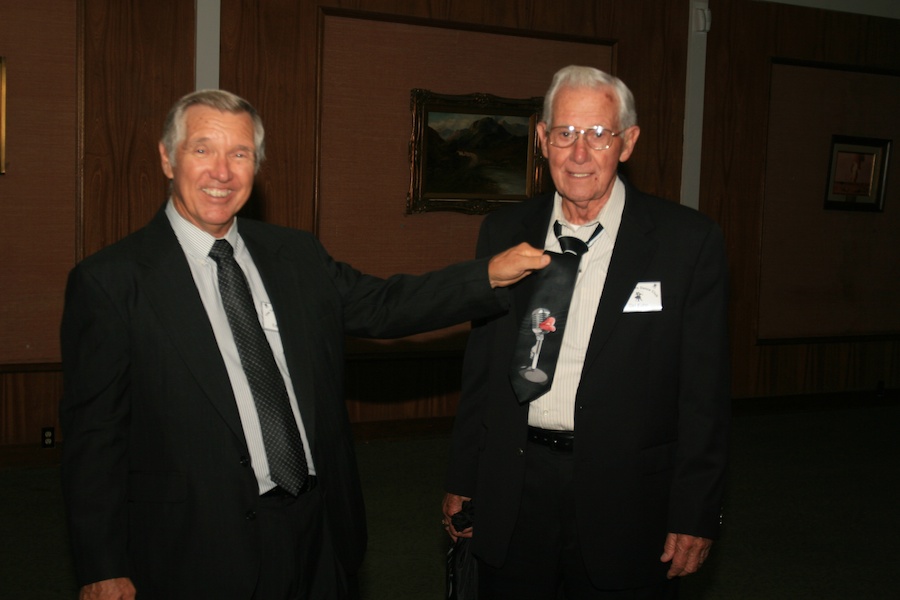 The drinking tie

Good Night All