Doo-Wop Music
Doo-Wop is close harmony singing that comes from the heart. There where many exponents of this type of musical genre`, not all of them good. Some of the more popular ones where, The Platters, The Bon-Airs, The Drifters, The Princetones, The Celtics and many many others.
Unlike Barbershop Quartets,Doo-Wop was sung about the trials and tribulations of the youngsters of the late 40's through the 50's and into the 60's. Yes... I left high school in 1961... Doo-Wop was characterized by having a Lead Singer, who sang the words whilst the rest of the group sang a cappella type backing. These backing vocals would often include the words "doo wop ah doo wop," from which this type of music derives it's name.

Though now out of fashion, Doo-wop will never die. It is a much loved and dearly remembered type of singing that people will always recall with a gleam in their eye and a smile on their lips. In fact I dare any of you that remember those days, to listen to one of these songs and not recall some happier time in your life.
For those of you who are still a little bit puzzled as to what I am talking about here is an example. Anyone who has seen the Film or Stage Musical 'GREASE' Will remember the slow dance scene in the High School. Well the song that was being sung in this scene by Sha Na Na ( the group on the stage) was called 'Tears on my Pillow'. This is a good example of what Doo-Wop is. Doo-wop never really took off in Europe, but was extremely popular in America where it started. In fact it is now part of American folk music lore.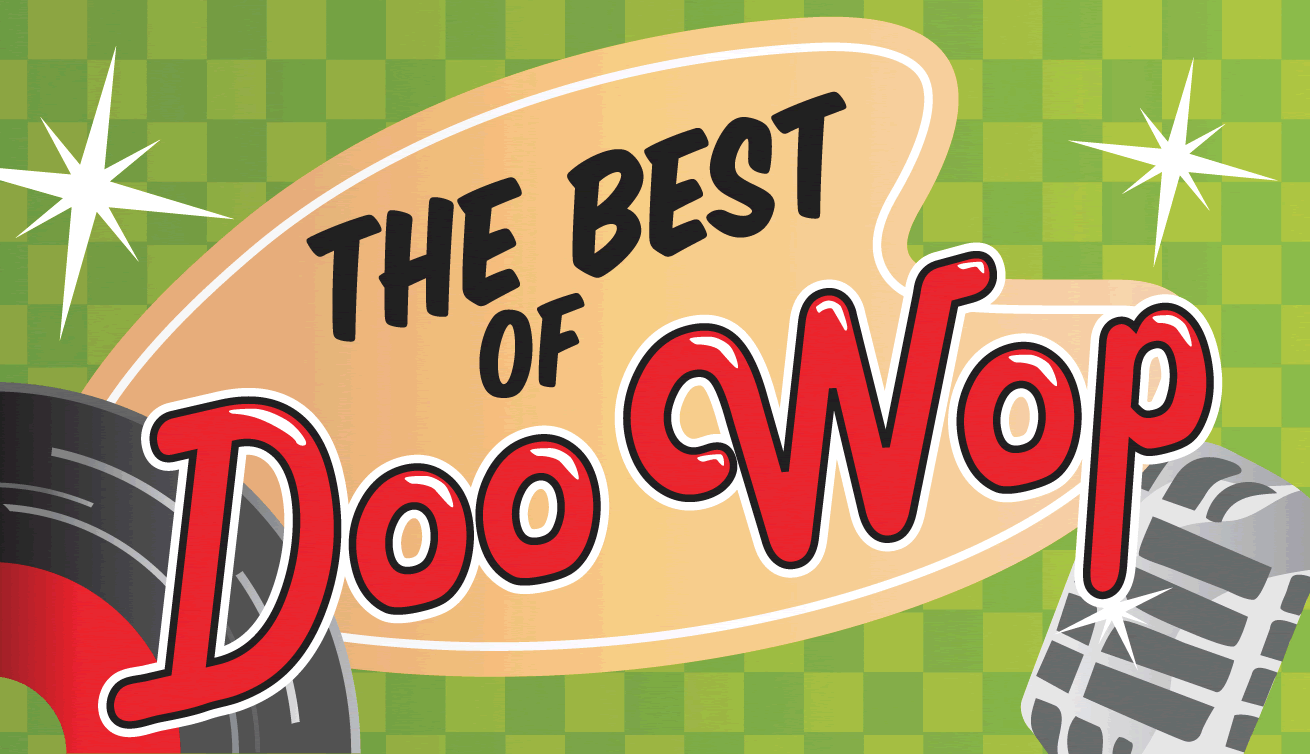 Among the earliest recorded examples of African-American vocal-group music with elements of doo wop could be "My Prayer" by the Ink Spots, in 1939. It was certainly R&B with heavy elements of what would be known as Doo Wop. The Mills Bros. recorded "Till Then" in 1944 which certainly had all of the elements of Doo-wop, and might be considered as the first Doo wop song. These earliest known examples by the Mills Bros. and the Ink Spots, seem to indicate that the music was basically a form of harmonized blues. The ingredients are basically these: two or three part harmonies, along with elements of the blues; usually major and minor chords playing one after the other (or at least close); along with chorus and harmonic repetition. The subject of the music was almost always love and relationships.