Television Began To Get Big In The 1950's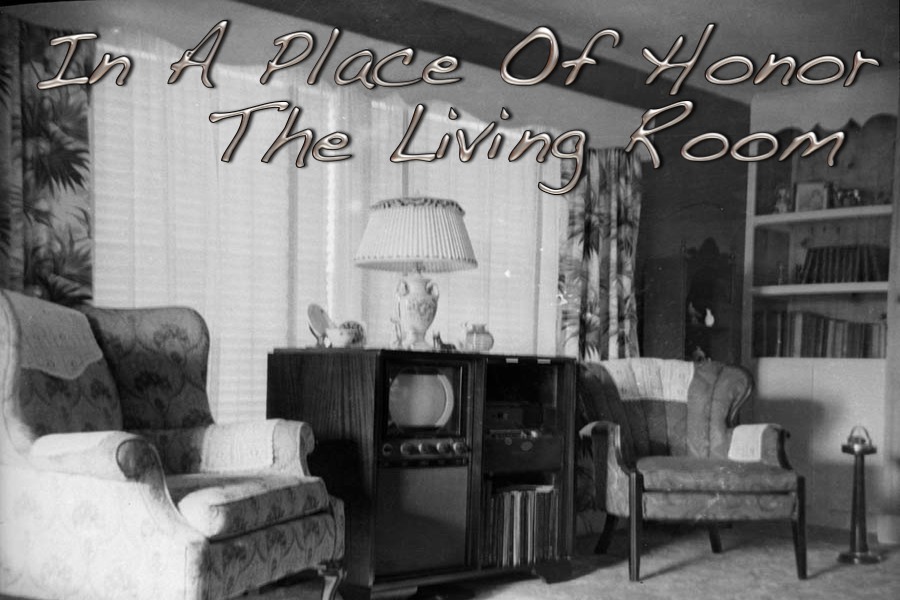 The TV was perhaps the mosy expensive item in the home when we grew up!
The first regularly scheduled television service in the United States began on July 2, 1928. The Federal Radio Commission authorized C.F. Jenkins to broadcast from experimental station W3XK in Wheaton Maryland, a suburb of Washington, D.C. For at least the first eighteen months, 48-line silhouette images from motion picture film were broadcast, although beginning in the summer of 1929 he occasionally broadcast in halftones.
By 1947, when there were 40 million radios in the U.S., there were about 44,000 television sets (with probably 30,000 in the New York area).[80] Regular network television broadcasts began on NBC on a three-station network linking New York with the Capital District and Philadelphia in 1944; on the DuMont Television Network in 1946, and on CBS and ABC in 1948. By 1949, the networks stretched from New York to the Mississippi River, and by 1951 to the West Coast. Commercial color television broadcasts began on CBS in 1951 with a field-sequential color system that was suspended four months later for technical and economic reasons. The television industry's National Television System Committee (NTSC) developed a color television system based on RCA technology that was compatible with existing black and white receivers, and commercial color broadcasts reappeared in 1953.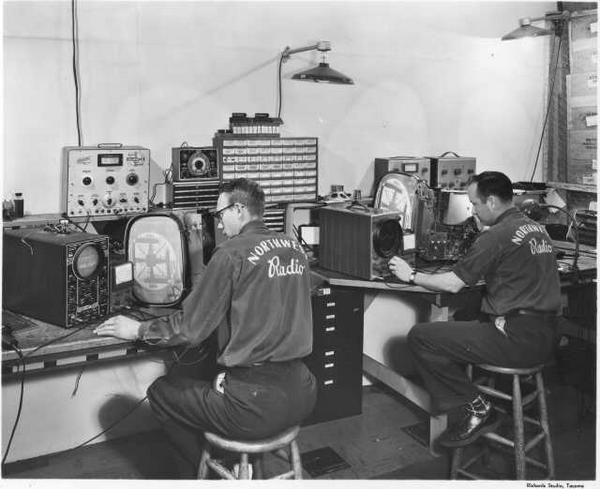 Paul worked in a TV repair shop of George Bauer (a neighbor)
The first live coast-to-coast commercial television broadcast in the U.S. took place on November 18, 1951 during the premiere of CBS's See It Now, which showed a split-screen view of the Brooklyn Bridge in New York City and the Golden Gate Bridge in San Francisco. In 1958, the CBC completed the longest television network in the world, from Sydney, Nova Scotia to Victoria, British Columbia. Reportedly, the first continuous live broadcast of a "breaking" news story in the world was conducted by the CBC during the Springhill Mining Disaster, which began on October 23 of that year.
Television usage in the United States skyrocketed after World War II with the lifting of the manufacturing freeze, war-related technological advances, the gradual expansion of the television networks westward, the drop in set prices caused by mass production, increased leisure time, and additional disposable income. In 1947, Motorola introduced the VT-71 television for $189.95, the first television set to be sold for under $200, finally making television affordable for millions of Americans. While only 0.5% of U.S. households had a television set in 1946, 55.7% had one in 1954, and 90% by 1962. In Britain, there were 15,000 television households in 1947, 1.4 million in 1952, and 15.1 million by 1968.