We Are Off To See Amazing Things...
We played golf with James and on the back nine Bunnaford joined us!
We did a quick happy hour before driving to Laguna for the Pageant of the Masters.
We had a couple of drinks at the Lumber Yard, west of the festival grounds, before walking to the pageant.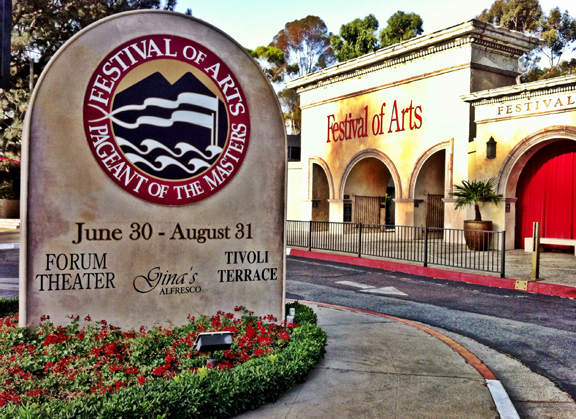 The Pageant of the Masters is an annual festival held by the Festival of Arts in Laguna Beach, California. The event is known for its tableaux vivants or "living pictures" in which classical and contemporary works of art are recreated by real people who are made to look nearly identical to the originals through the clever application of costumes, makeup, headdresses, lighting, props, and backdrops.
We did not take any pictures as the pageant does not allow cameras.