In July 1934 a contingent of farmers pulled their trucks onto an expanse of empty land at the property known as Gilmore Island at the corner of Third and Fairfax in Los Angeles. They displayed their produce on the tailgates of their vehicles, to their delight, customers quickly arrived and parked their cars on a hastily created dirt parking lot in spaces designated with chalk. They strolled among the trucks purchasing fruit, vegetables and flowers.
The atmosphere was casual, the open air commerce enticing, the goods fresh, and the result remarkable. Farmers Market became an instant institution.
We have been going there for years. Paul's first visit was about 1949 and Sue began visiting it in the early 1960's. It is just around the corner for "Museum Row" on Wilshire Boulevard so it is a natural stop for a leisurely late lunch!
We stopped at Mr. Marcel Pain Vin Et Fromage on our visit to Petersen Automobile Museum on May 1, 2007. Some swear that this charming French restaurant was lifted and moved, lock stock and barrel, from Paris. The quiches are perfection, the coq au vin is heaven, the steaks (with a choice of three dressings) are tres magnifique. A full and carefully chosen wine list is always available. Locals tend to favor a stool at the bar for wine and cheese.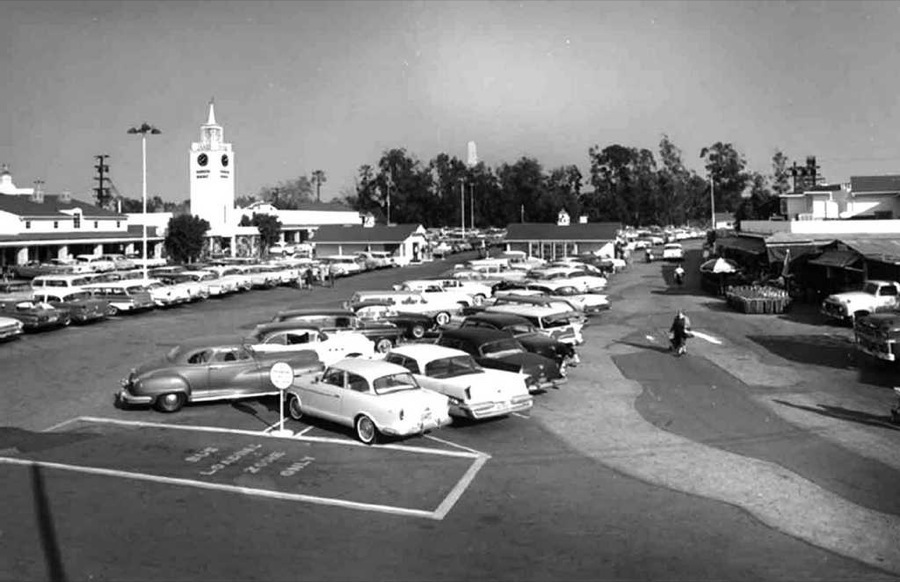 Circa 1955

Sue likes looking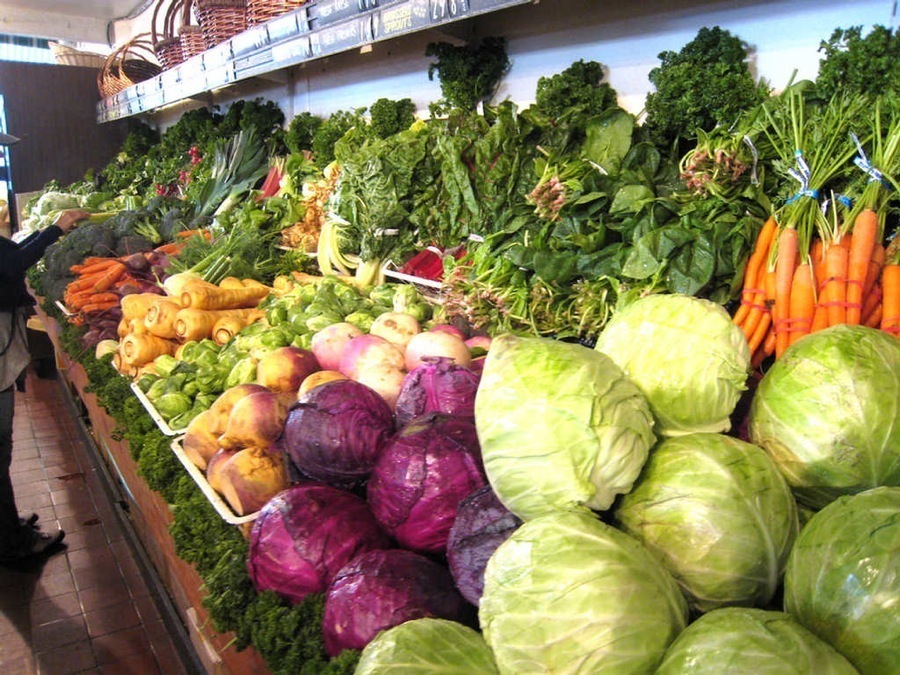 Hot sauces to go!

Paul and Dave

No room to wiggle today

Window shopping for goodies to eat...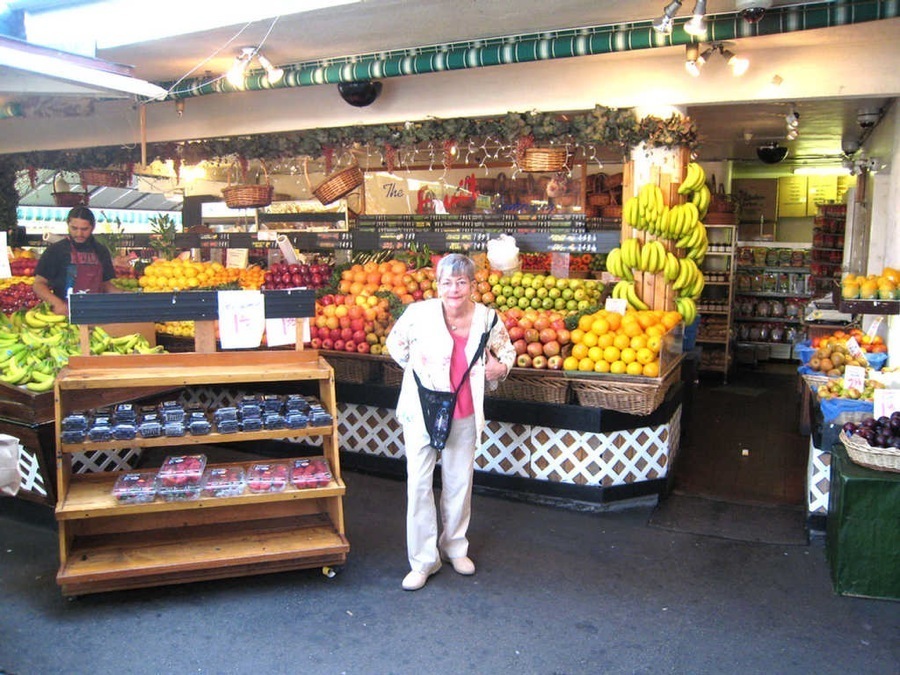 Vegetables everywhere!

Farm fresh it says

Sue spotted something

Two peas in a pod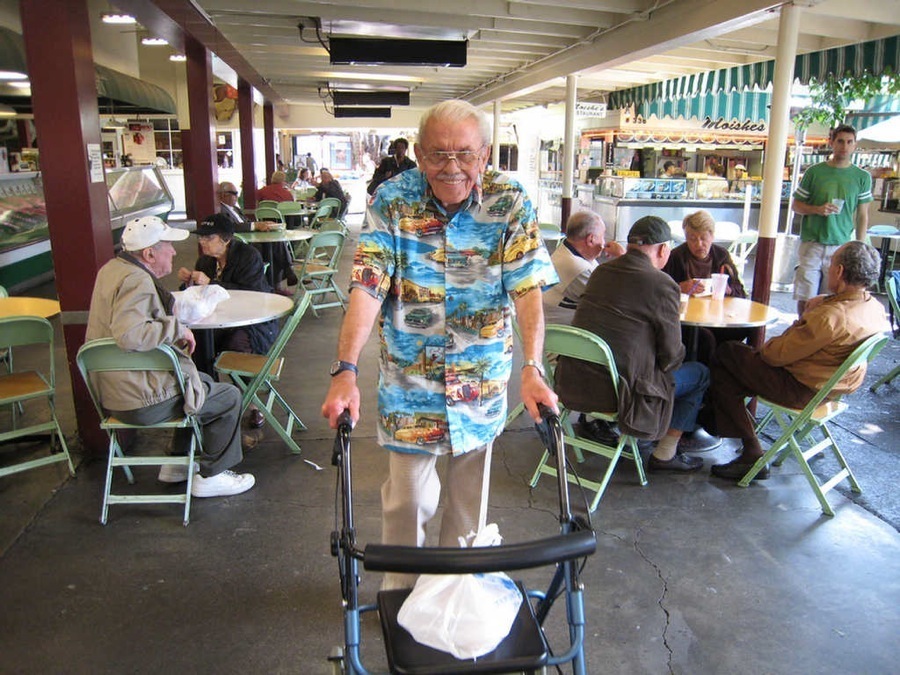 Dave enjoys the visit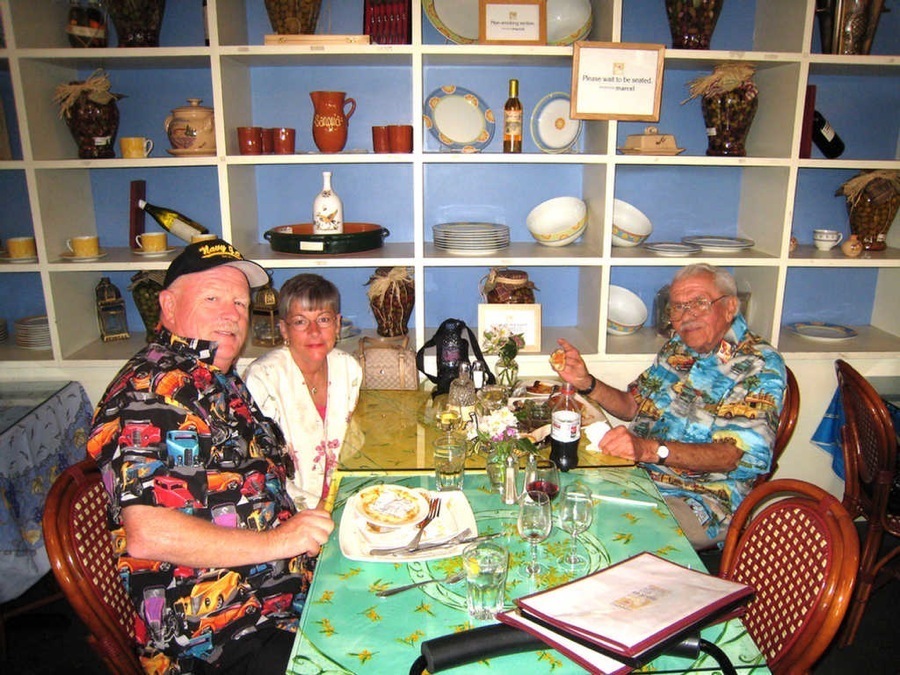 Perhaps a small French lunch!