Feets Don't Fail Me Now (Page Three)

"We need to dance and get rid of those pesky calories" (Courtesy of Gary Gray)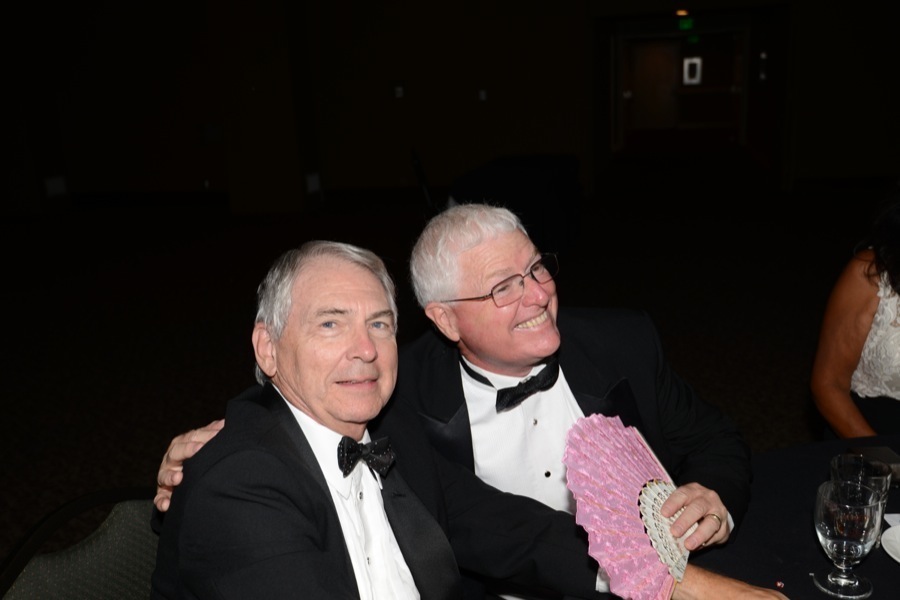 M-m-m-m-m-m (Courtesy of Gary Gray)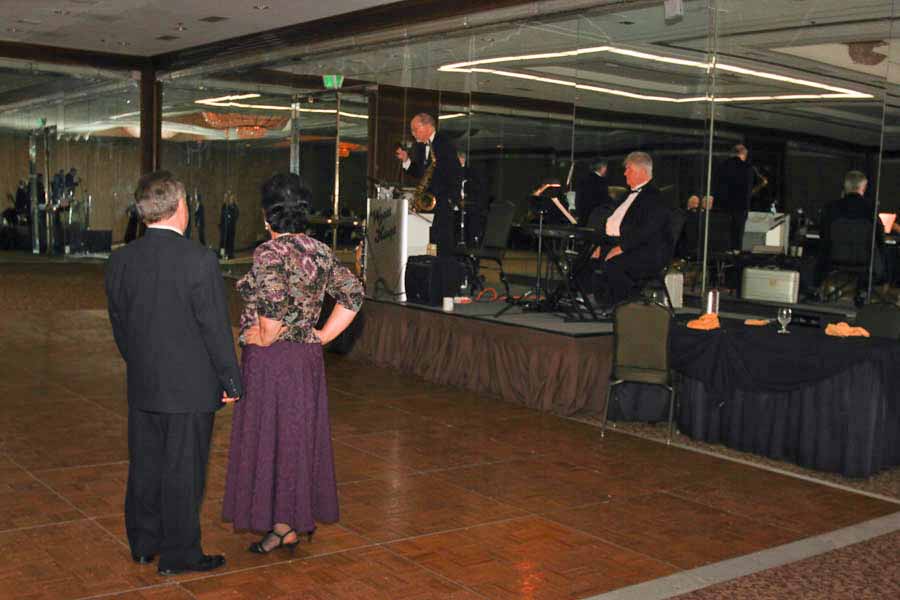 Wyatt makes an announcement...
A gentle warning about the music to come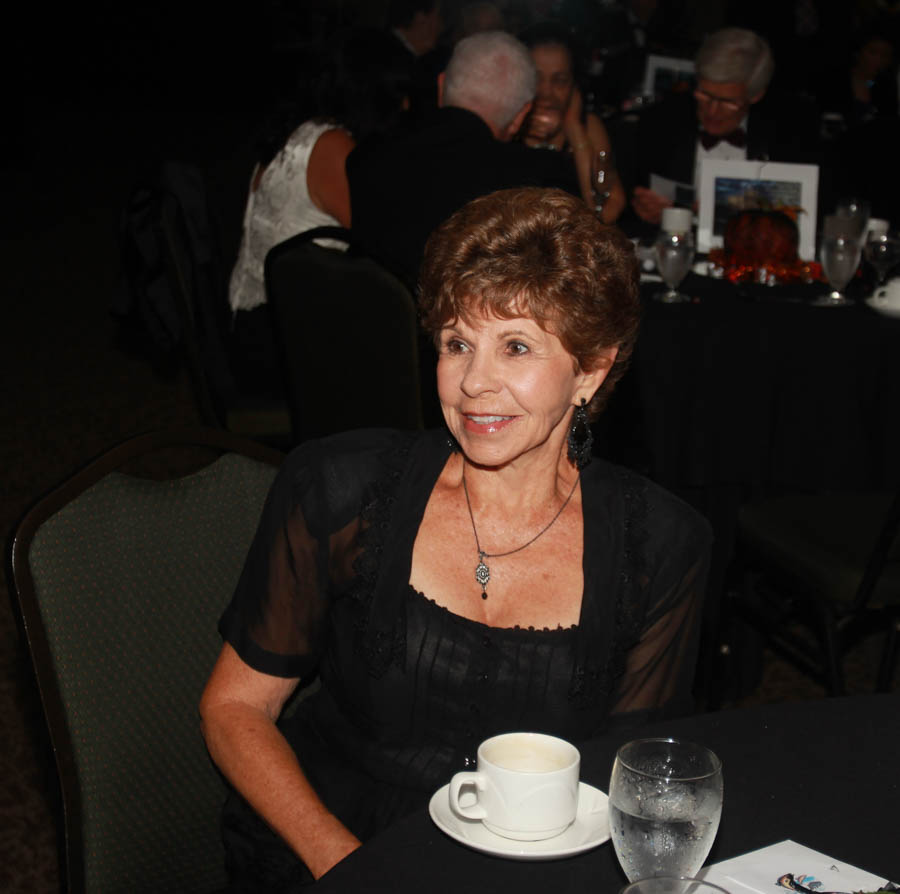 Freda poses for a snapshot by cameraman Richard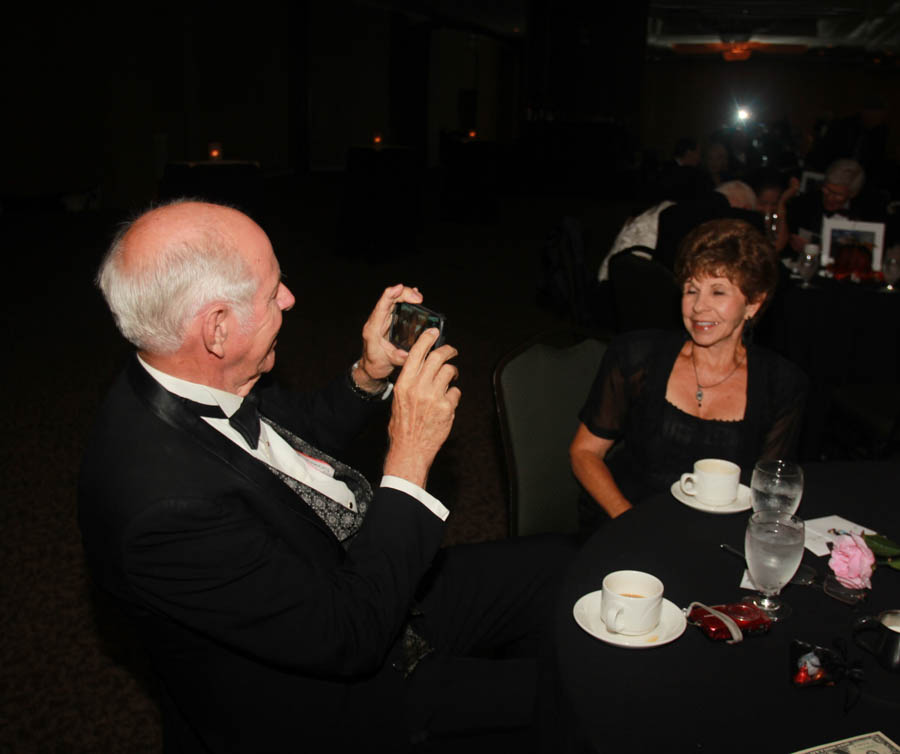 "Perfect"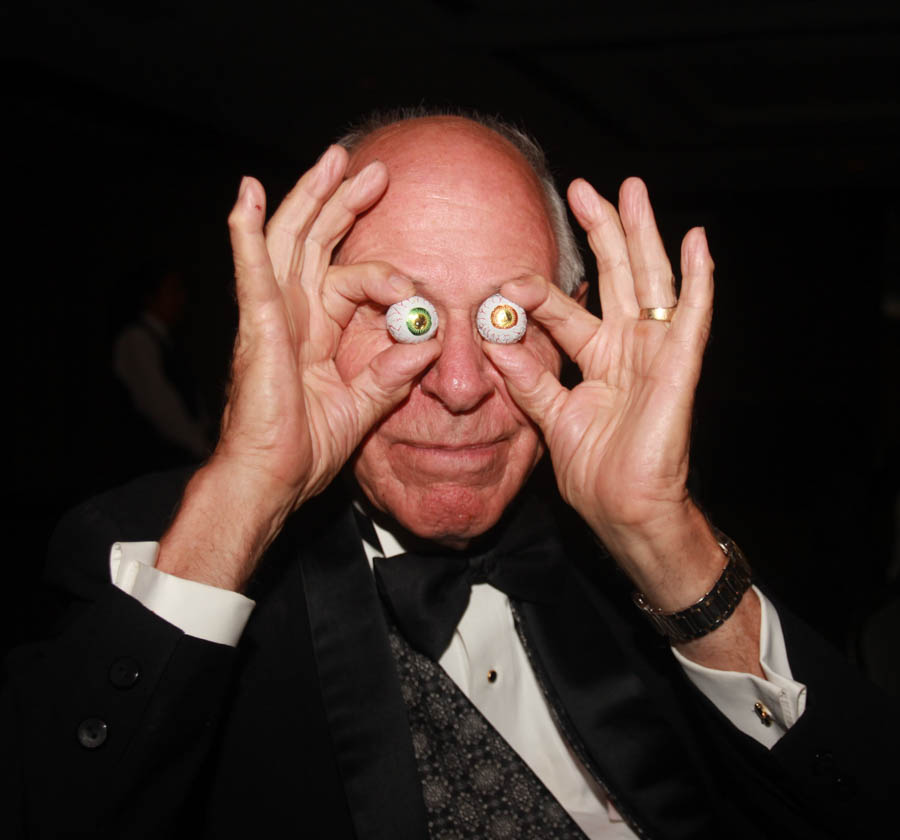 We thought Dr. Steiner was a dentist?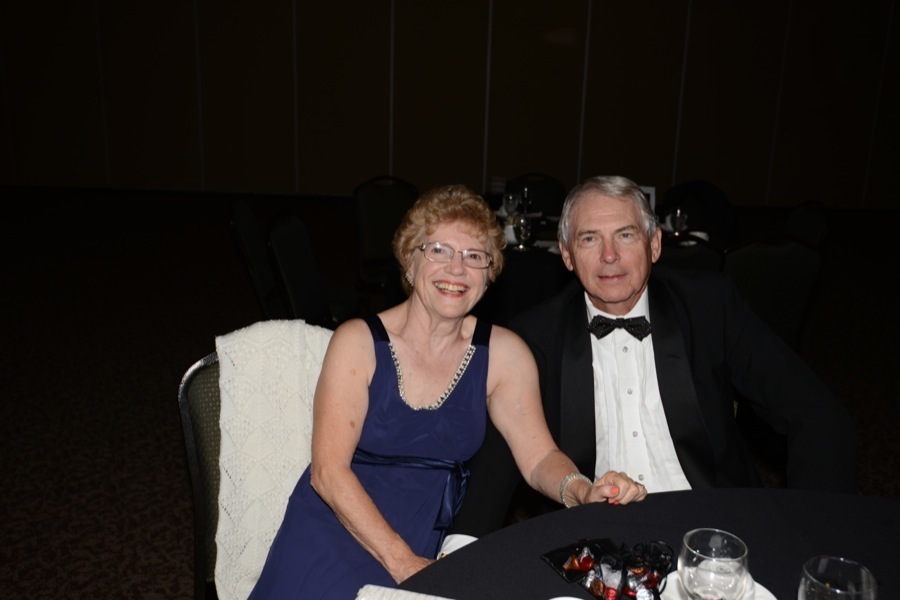 Our fearless leaders taking a moment out to rest (Courtesy of Gary Gray)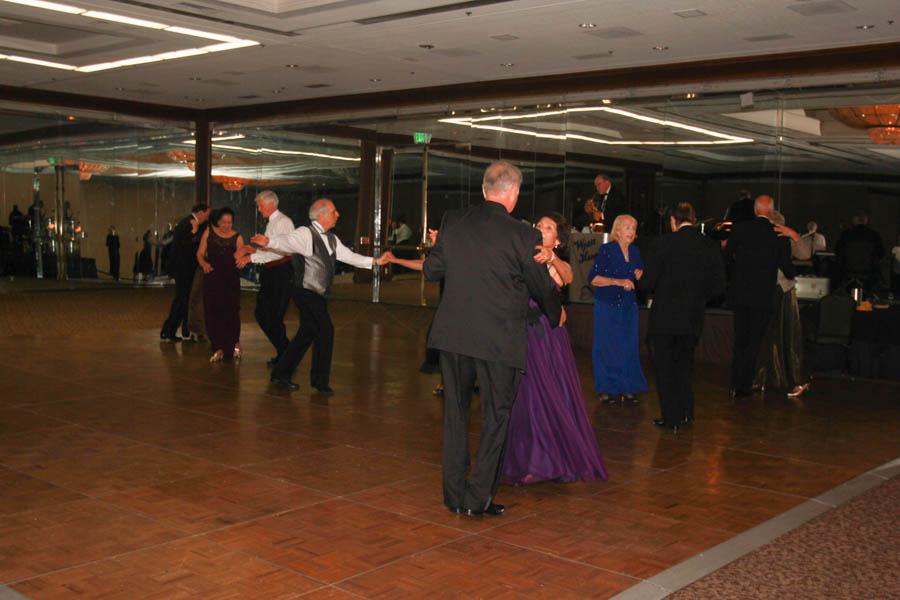 The music was wonderful... "Fly Me To The Moon"
Did You Know? - "Fly Me to the Moon", originally titled "In Other Words", is a popular song written in 1954 by Bart Howard. Kaye Ballard made the first recording of the song in 1954. Since then it has become a frequently recorded jazz standard often featured in popular culture. Frank Sinatra's 1964 version was closely associated with the Apollo missions to the Moon.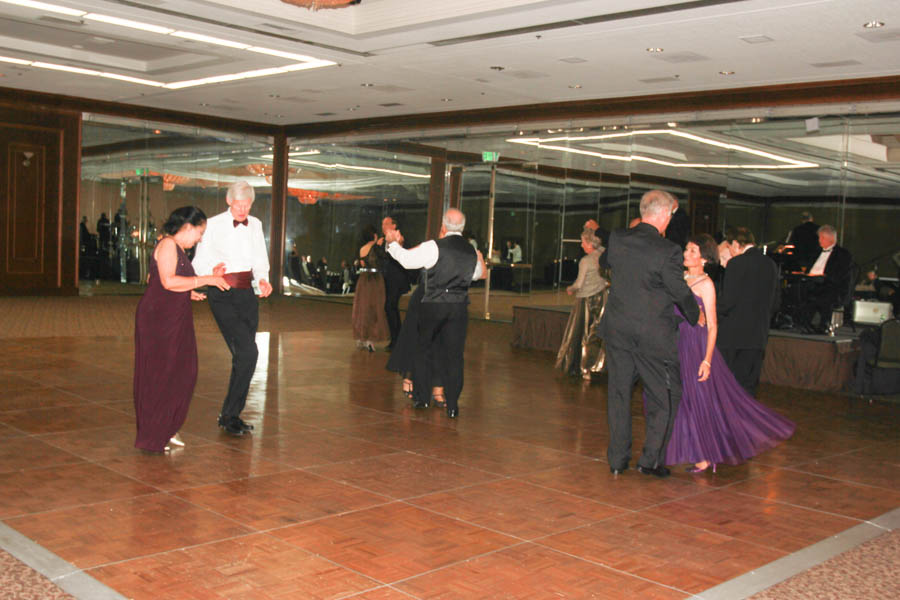 Whirling and turning... Plenty of room... "Moonglow"
Did You Know? - "Moonglow" was first recorded by Joe Venuti and his Orchestra in 1933, with later recordings by Ethel Waters and Benny Goodman and his Orchestra in 1934, and has since become a jazz standard, performed and recorded numerous times by a wide array of musical talents. Artie Shaw recorded "Moonglow" in 1941.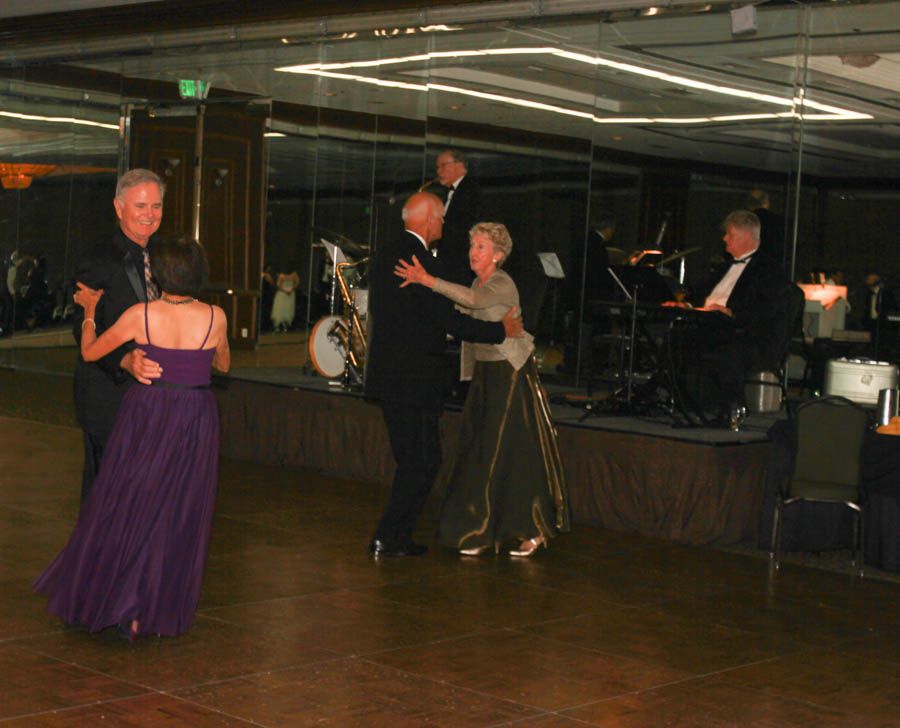 The Wyatt Haupt Society Trio is simply the best!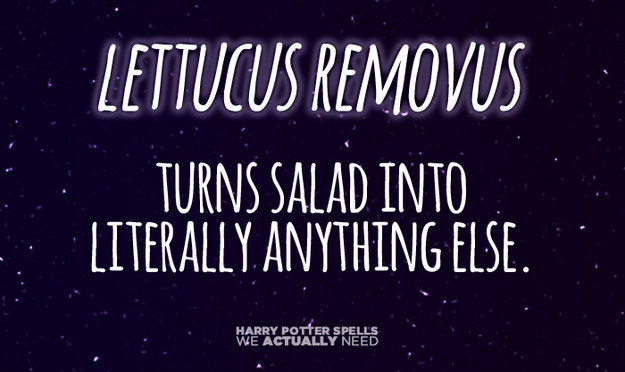 Oh no! The music has stopped... Means the dreaded "Announcements"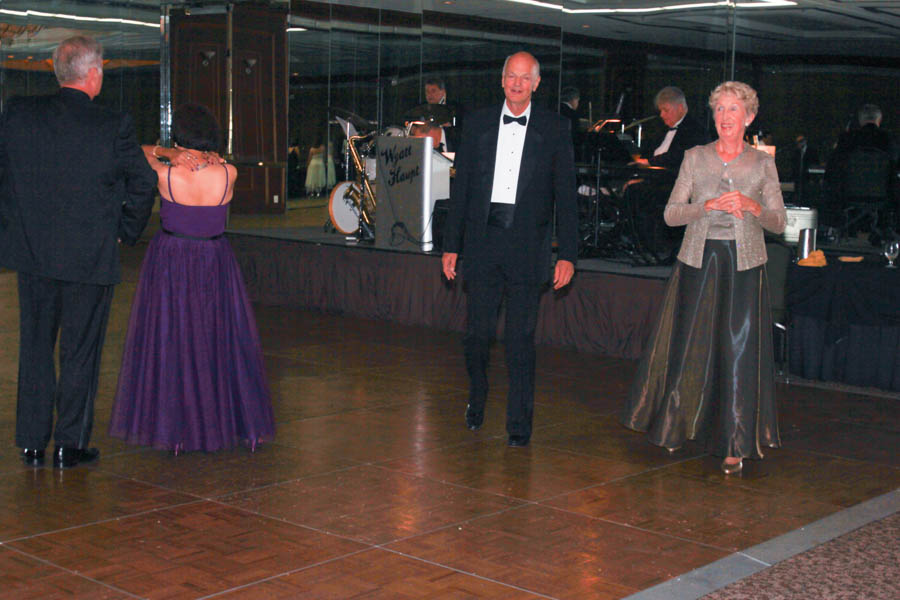 "Ah do we have to go sit down now???"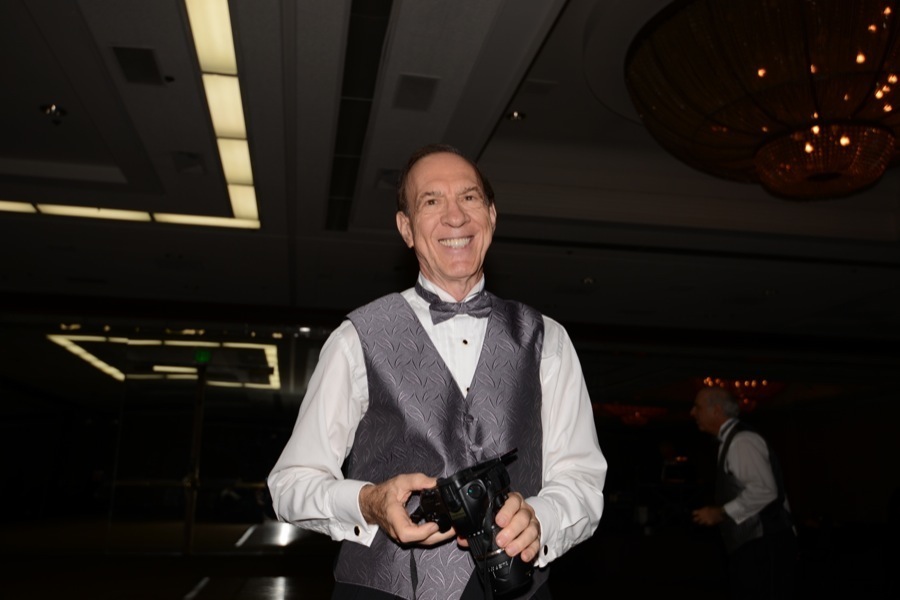 Lights, camera, action! (Courtesy of Gary Gray)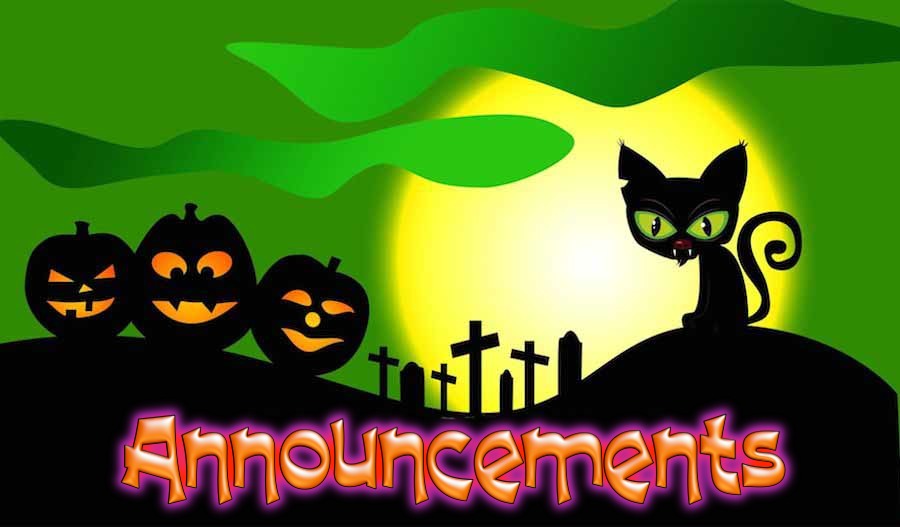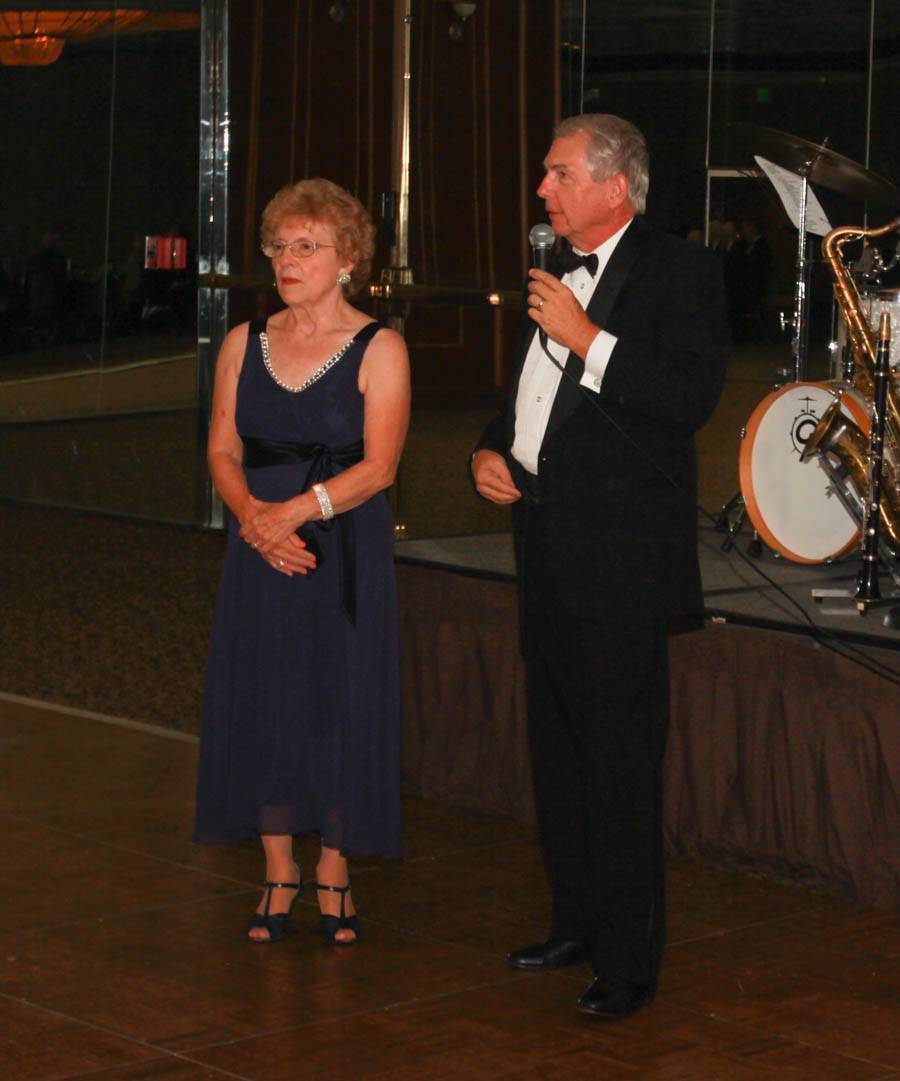 Thanks to this past years Board...
Web Editors Note - We are blessed in having people who will take a turn at the helm of one of the clubs offices. These are busy times for all of us but a little extra effort to take an office results in a great club and fun for all. Remember:
Volunteers do not necessarily have the time; they just have the heart. ~Elizabeth Andrew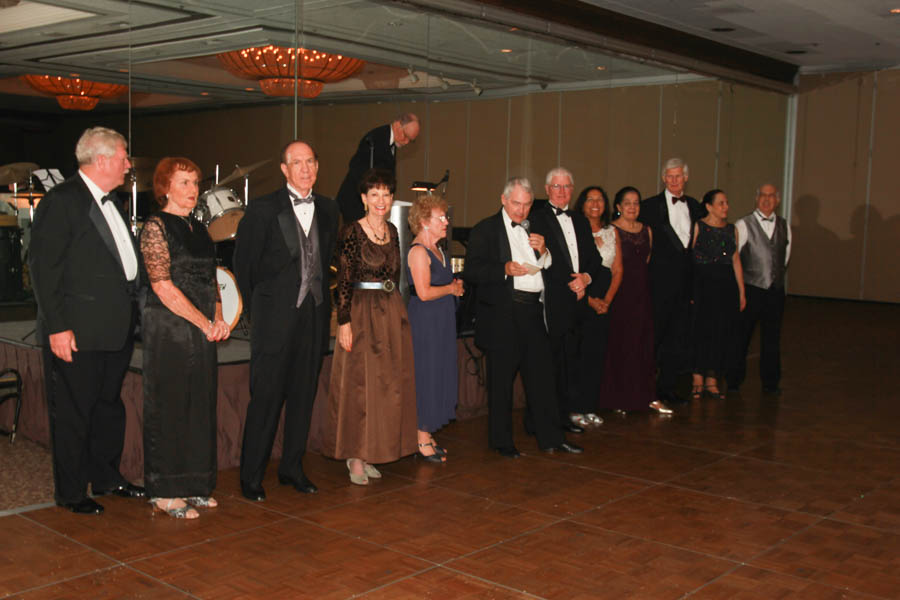 Our heroes

Applause for the "Dance Directors"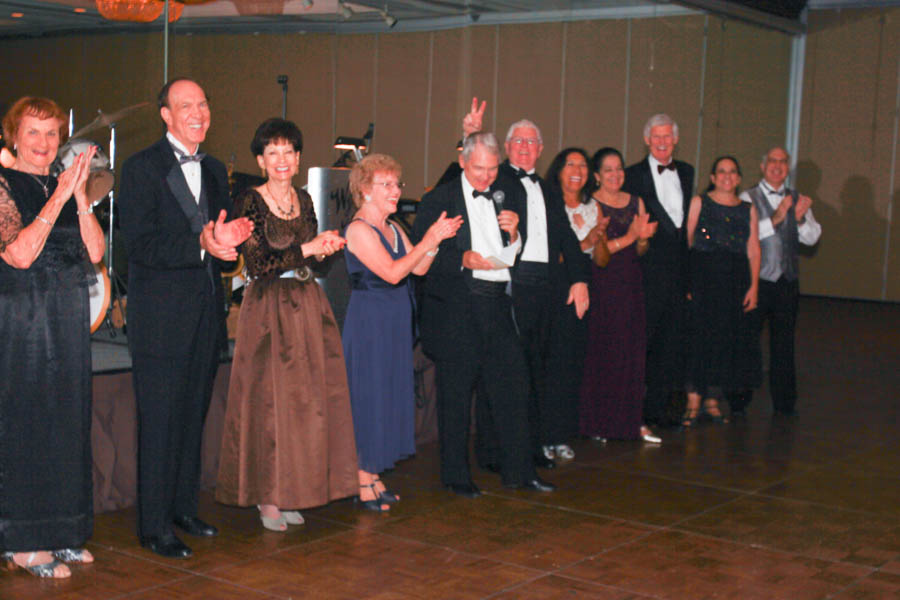 Ken helped Larry find a better signal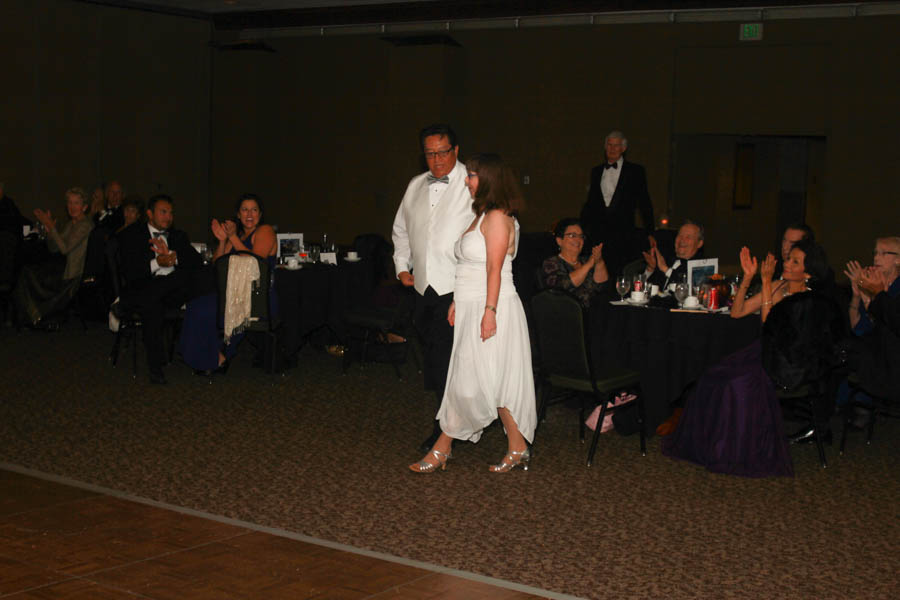 New volunteers... Jose and Sherrie! Yeah!!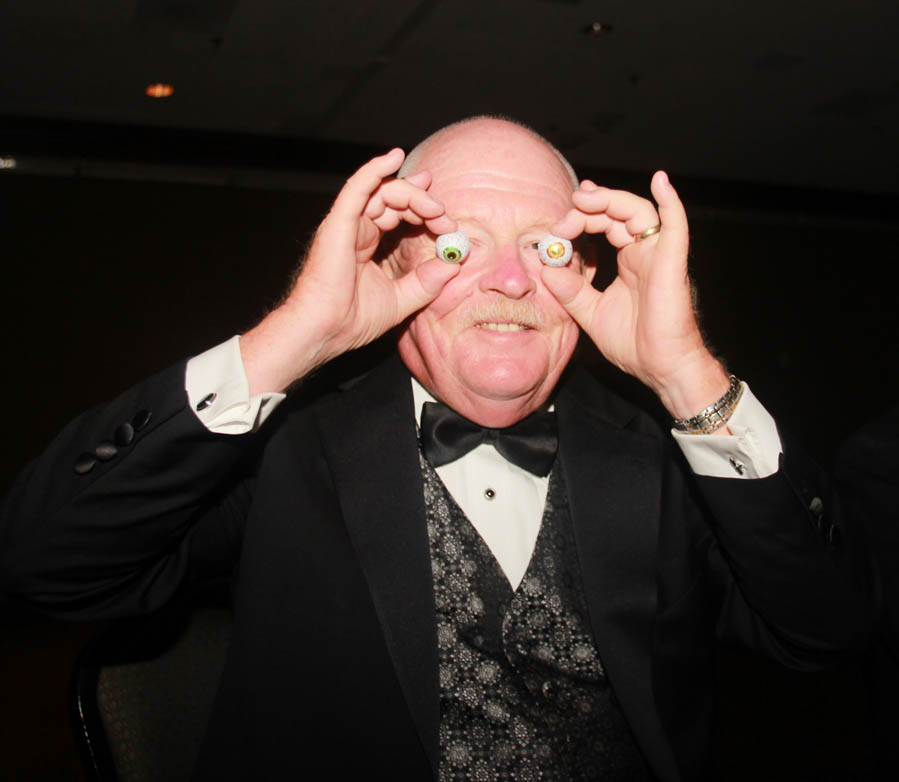 "What are these chocolate eyes for??"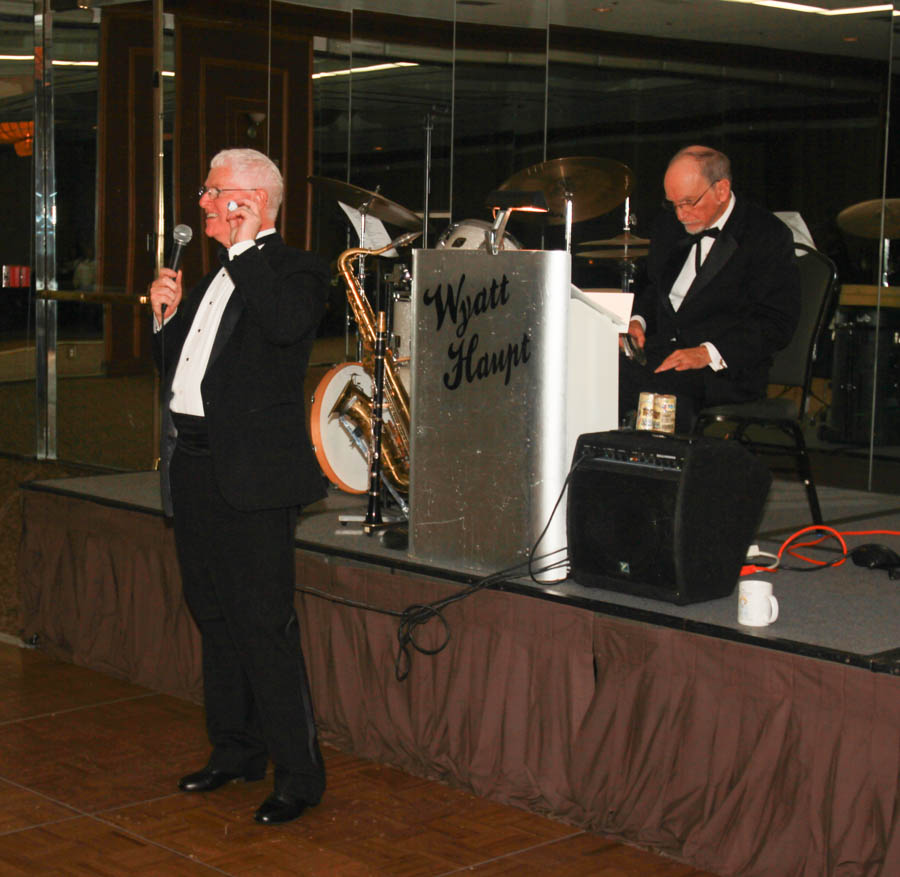 "OK.... Find the chocolate eyes on your table and spin them....
The centerpiece goes to the person closest to the eye when it stops"

Richard and Freda
Around and around you go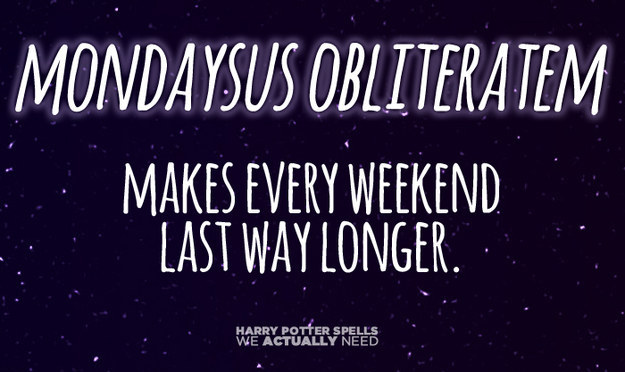 "OK Maestro.... We are ready to go!"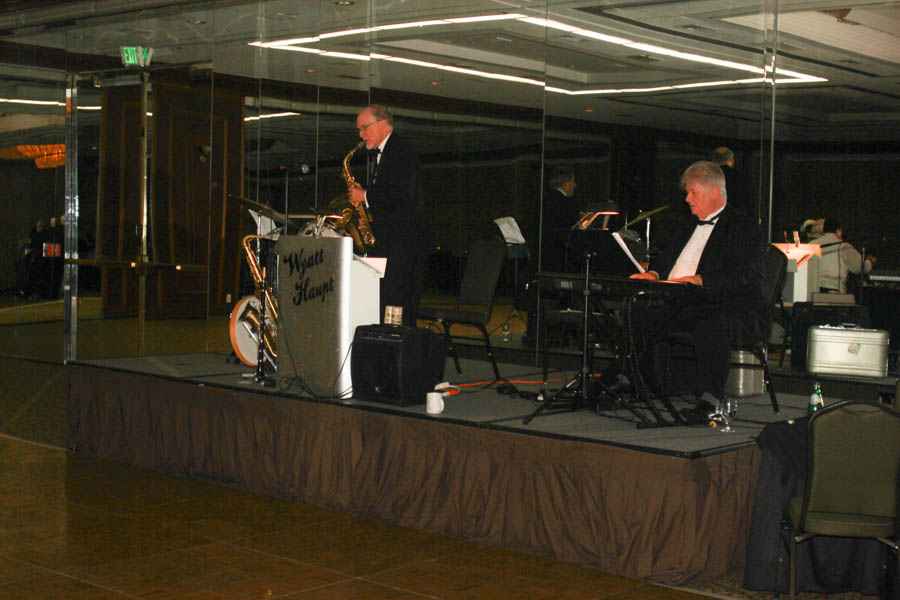 Magical sounds emanate from the trio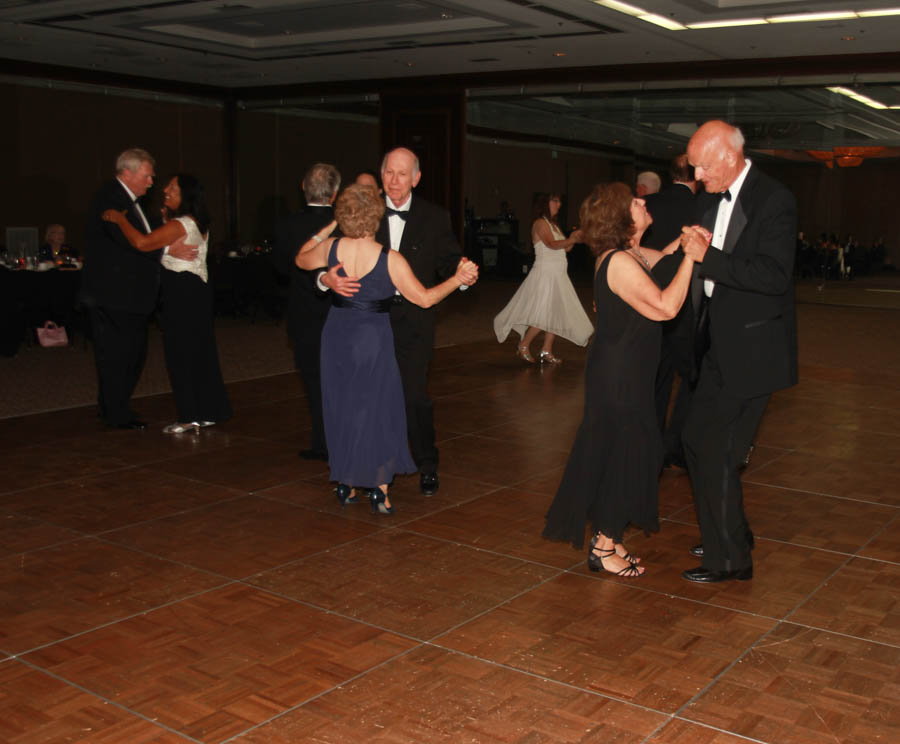 A beautiful magical evening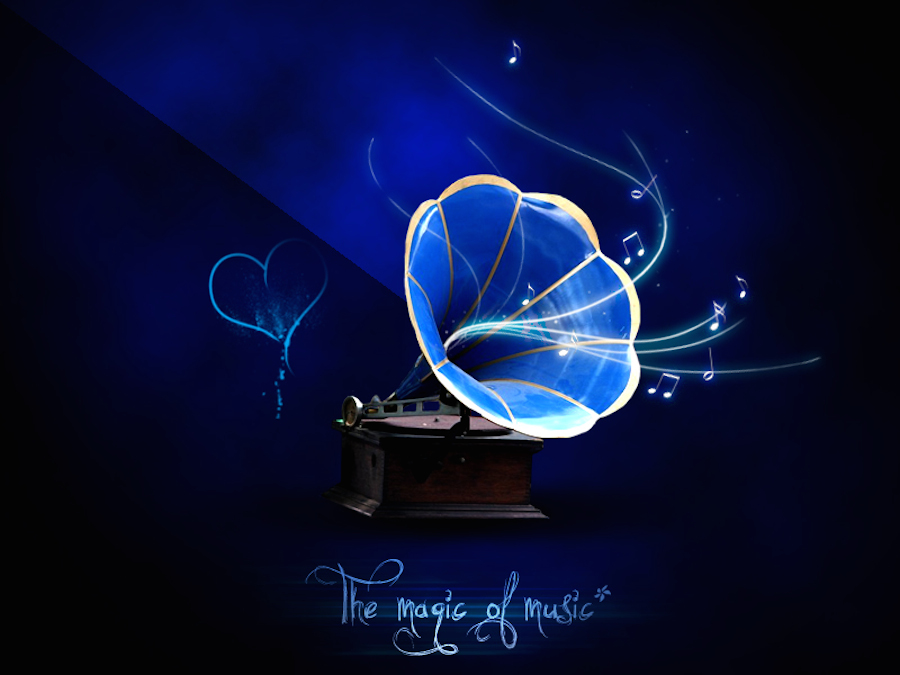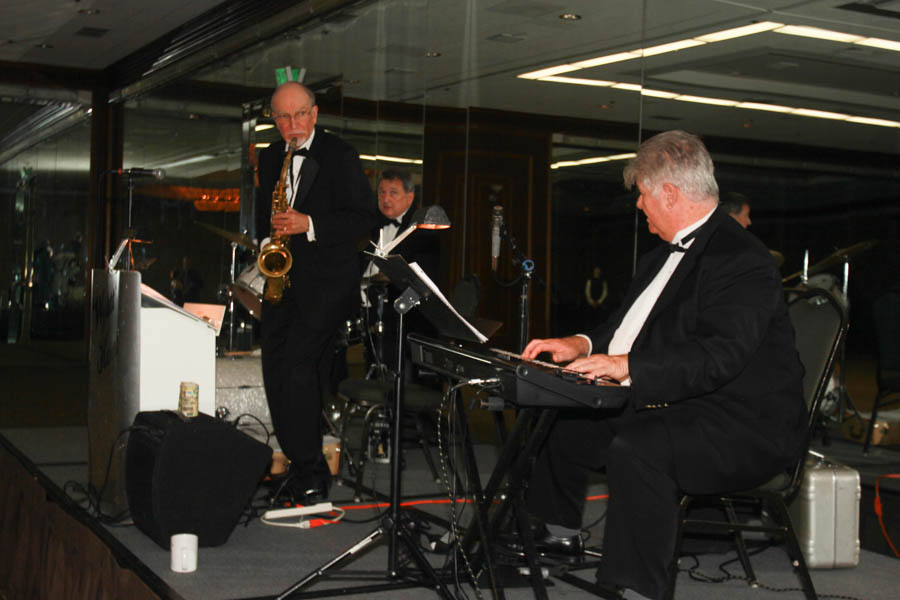 Playing Witchcraft
Did You Know? - "Witchcraft" is a popular song from 1957 composed by Cy Coleman with lyrics by Carolyn Leigh. It was released as a single by Frank Sinatra, and reached number twenty in the U.S., spending sixteen weeks on the charts.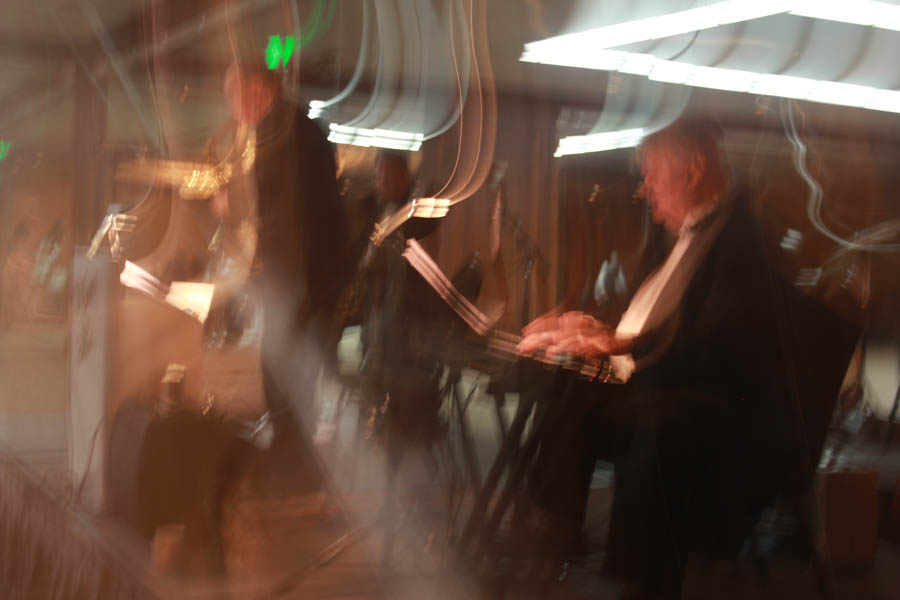 If you stared at the trio for very long they become apparitions
(...or the photographer hiccuped mid shoot?!?)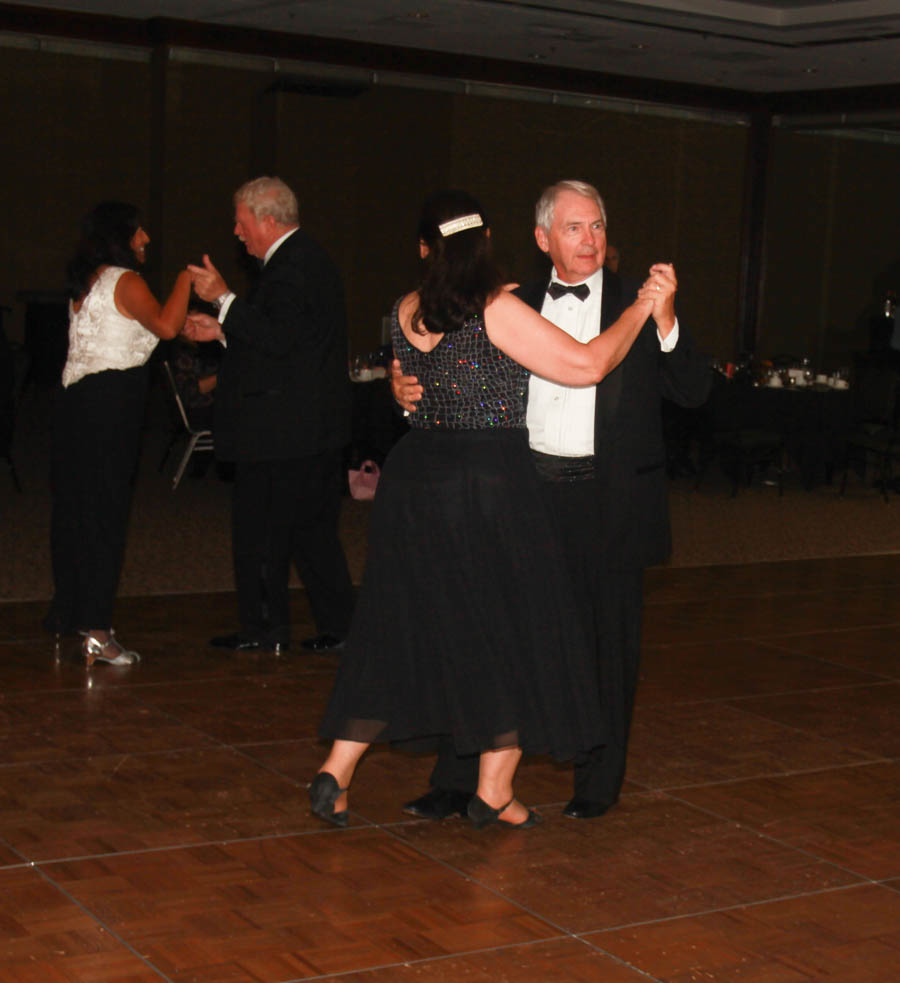 Moving across the floor with ease and grace

Never look back when you are circling.... Almost never

"Well... Hello there Big Boy!"

Penny and Jose dance the light fantastic

The theme music just keeps on coming... "Kiss Of Fire" Tango
Did You Know? - "El Choclo" (Spanish: meaning "The Corn Cob") is a popular song written by Ángel Villoldo, an Argentine musician. Allegedly written in honour of and taking its title from the nickname of the proprietor of a nightclub, who was known as "El Choclo". It is one of the most popular tangos in Argentina.
Known as "Kiss Of Fire" in many Enlish speaking countries. There are Spanish versions of "Kiss of Fire" by Connie Francis and Nat King Cole. In 1953 Olavi Virta and Metro-Tytöt released a Finnish version, titled "Tulisuudelma", which means "Kiss of Fire".

Happiness is dancing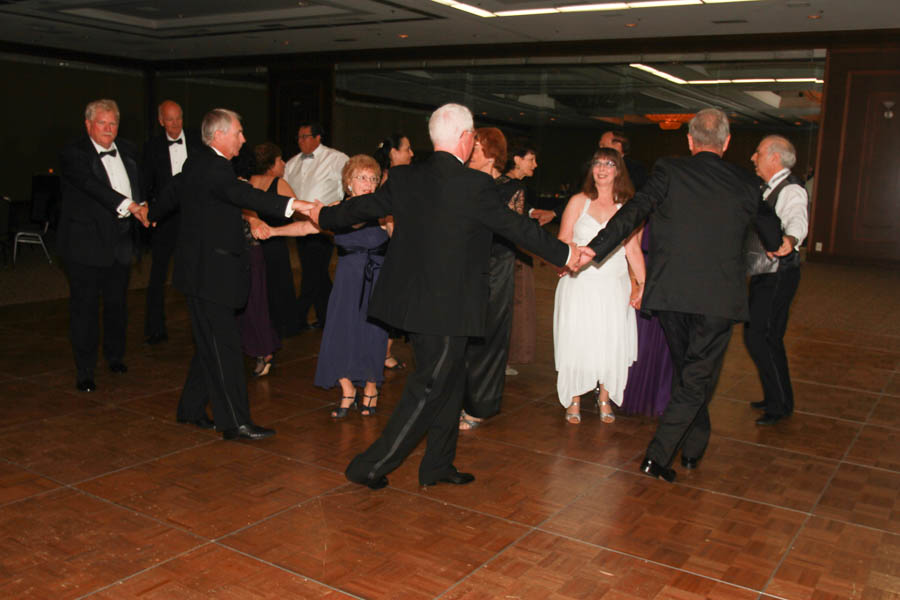 OK... Circle them one more time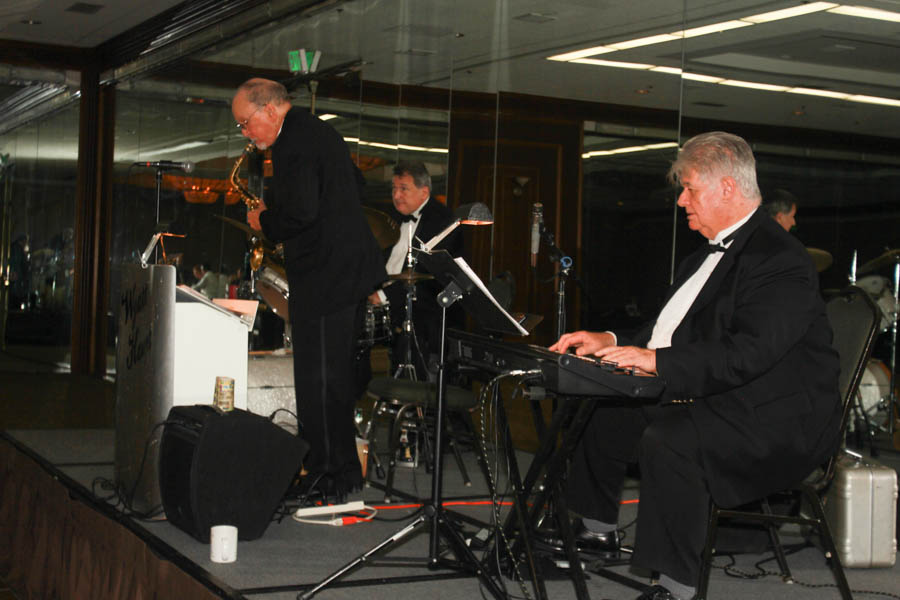 The Wyatt Haupt Trio keep us in shape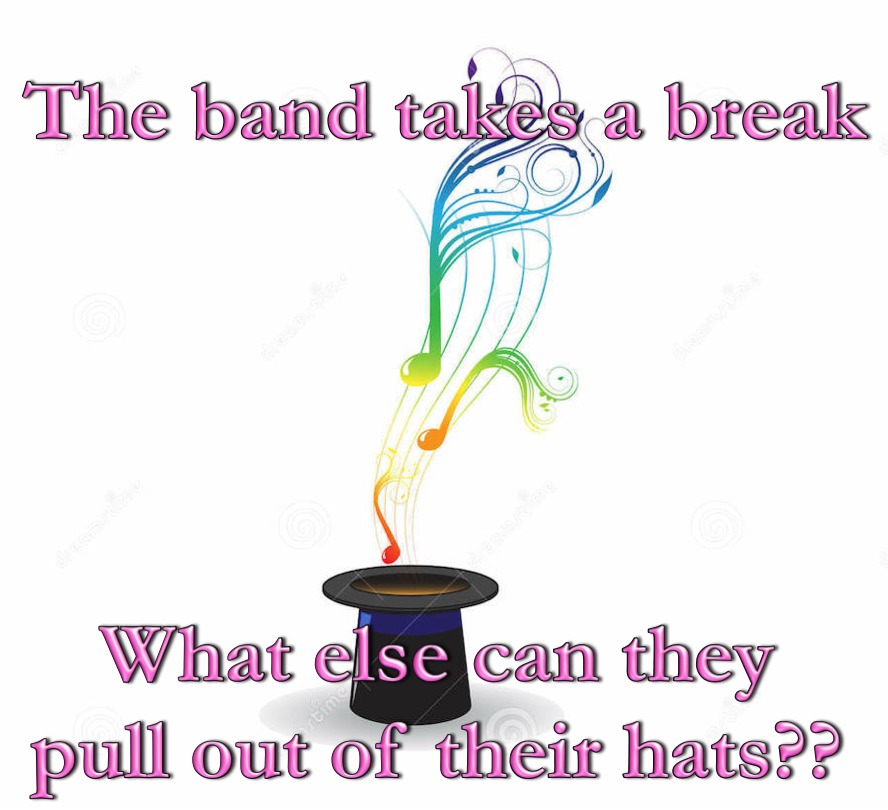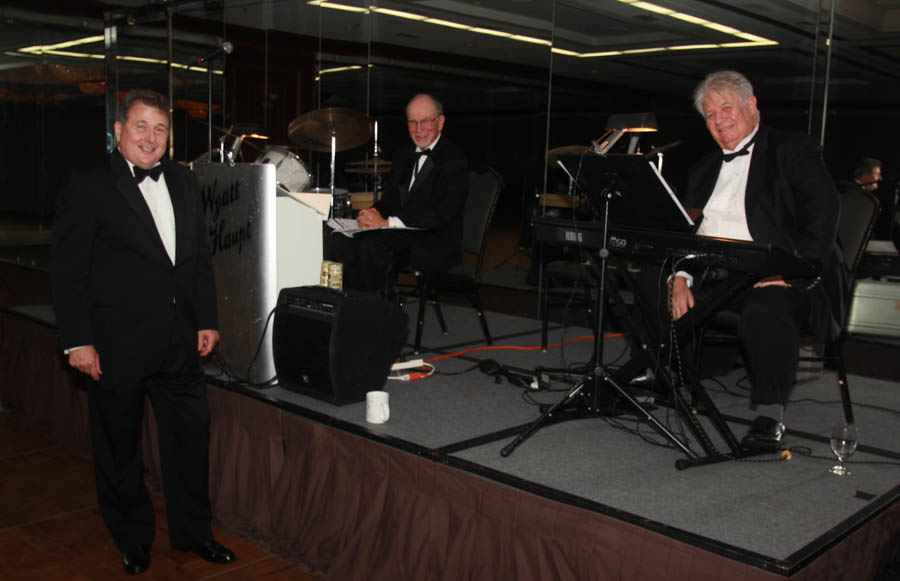 Looks like they have some plans up their sleeves

Checking his homework.... It must be perfect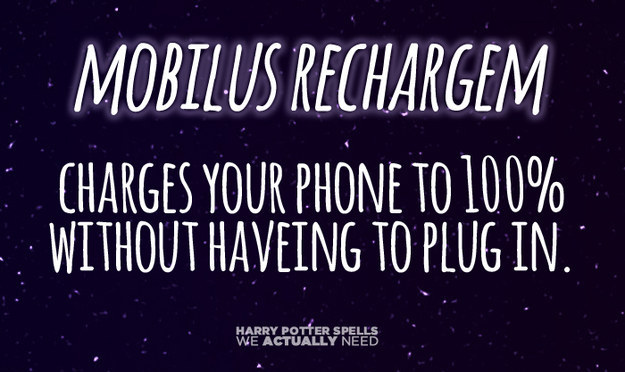 "Hey! This is good... Time to rest after going around in circles"


Rabbit ears appears in the most interesting places....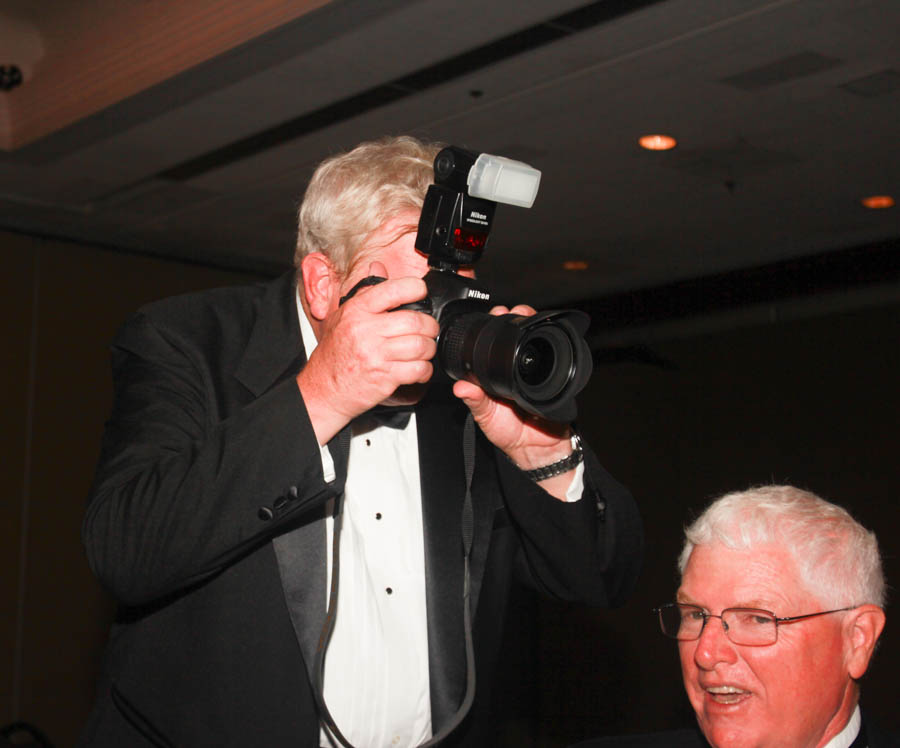 Gary is out "flashing" again... Someone tell Marion...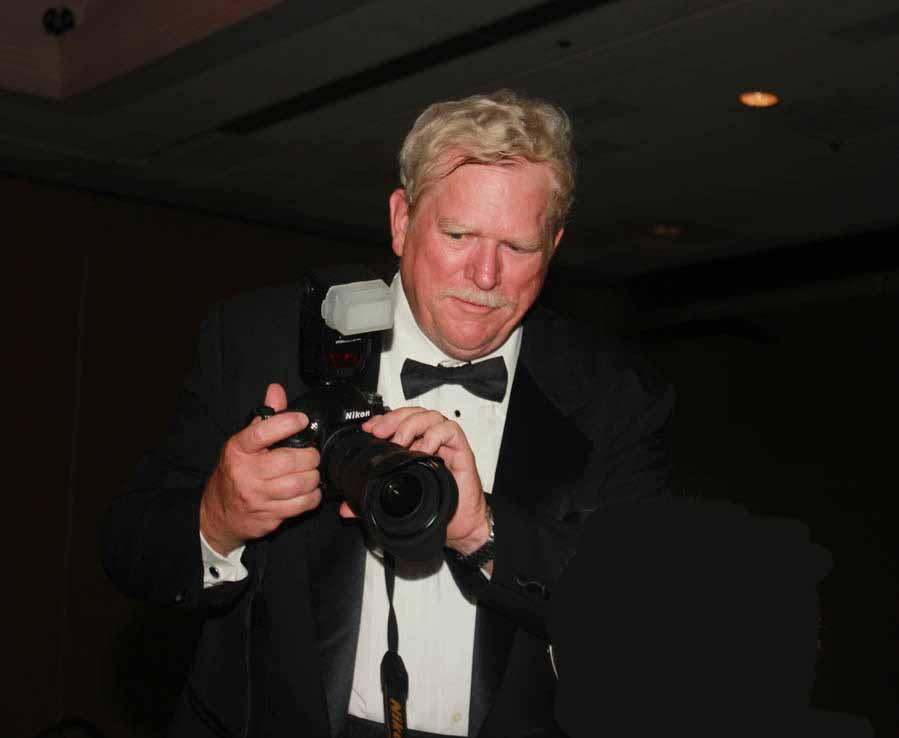 "Now remind me again... Which end do I look through??"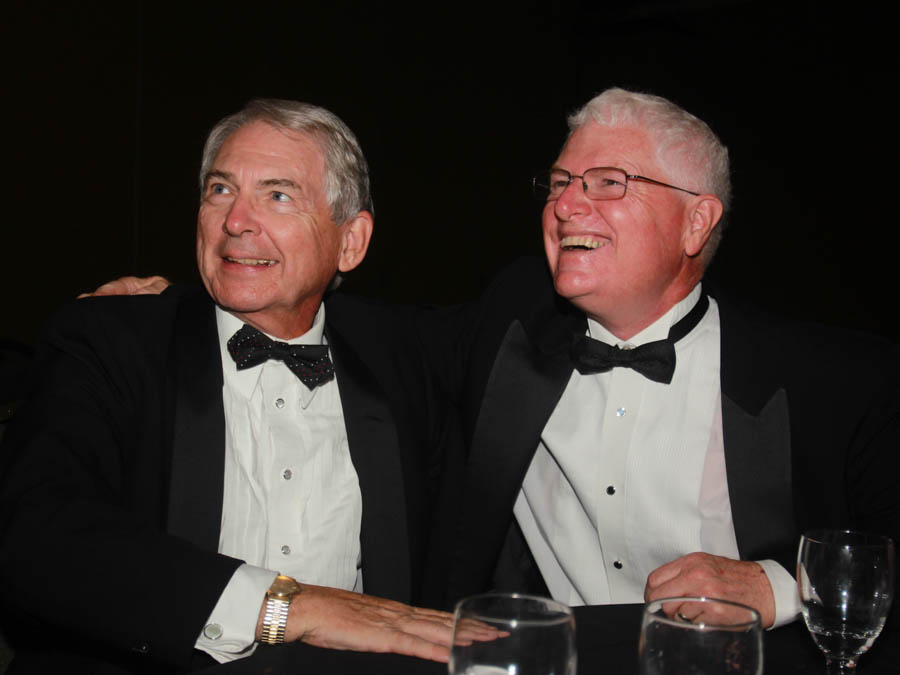 "Gentlemen... Start your smiles!"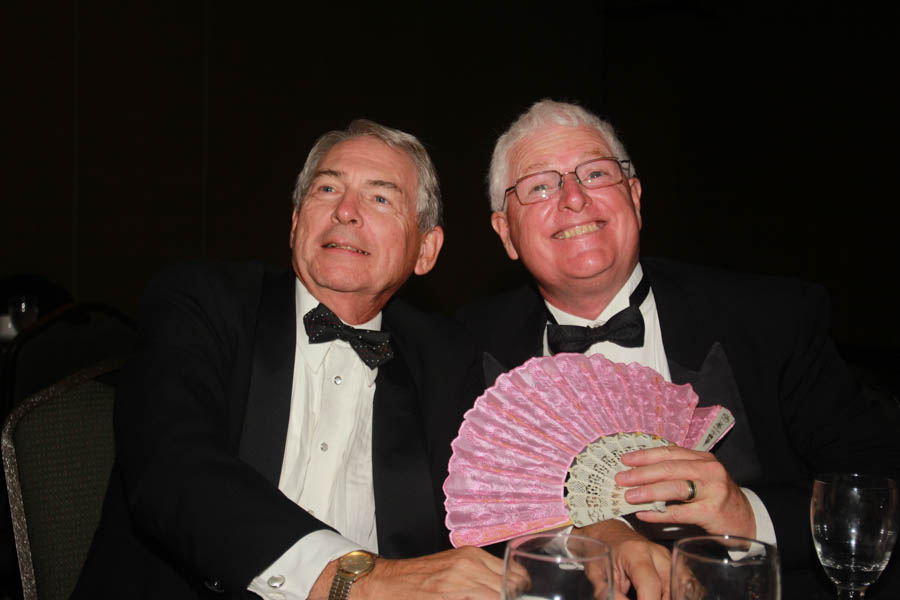 Ken is our portable air conditioning unit

Whoa... The music is again underway

Wyatt had a surprise song for us!!!
We surprised him because a) we knew it and b) we danced to it!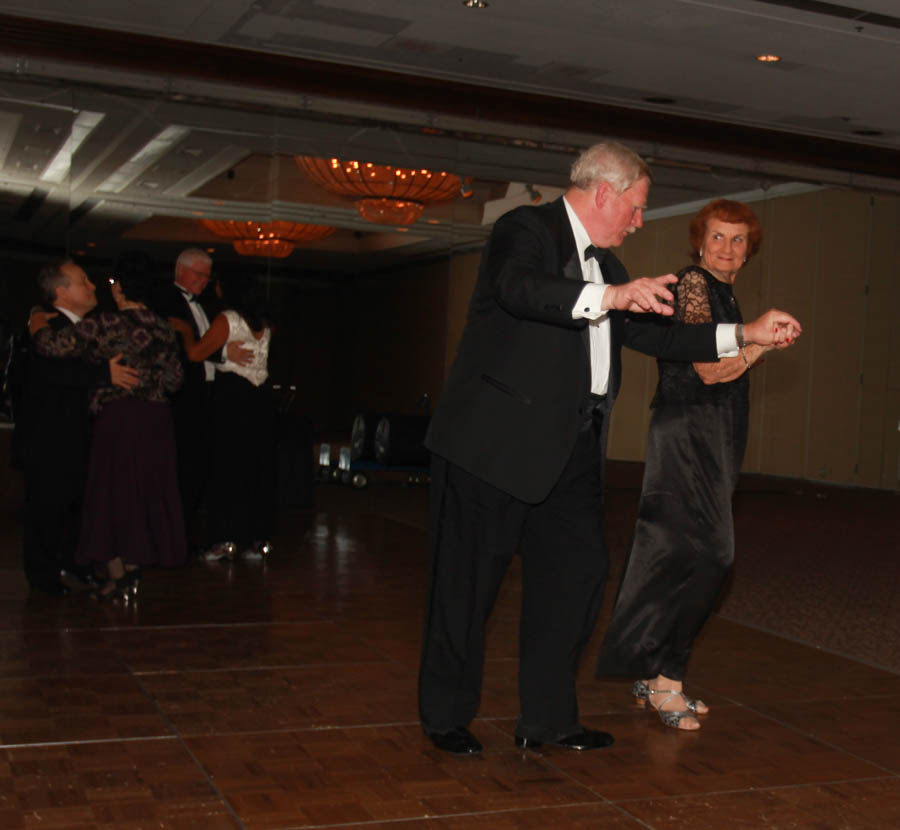 Rockin' out...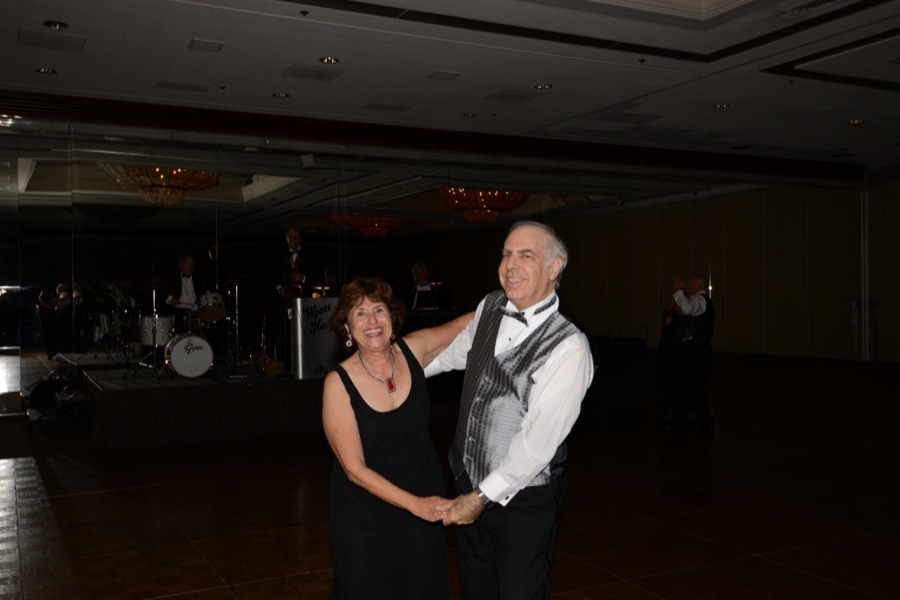 Keeping the floor warm! (Courtesy of Gary Gray)

We helped Wyatt and crew remember Elvira's name...
Elvira... Mistress Of The Dark
Did You Know? - Cassandra Peterson (born September 17, 1951) is an American actress best known for her portrayal of the horror hostess character Elvira, Mistress of the Dark.
She gained fame on Los Angeles television station KHJ wearing a black, gothic, revealing, cleavage-enhancing gown as host of Movie Macabre, a weekly horror movie presentation.
Her wickedly vampish appearance is offset by her comical character, quirky and quick-witted personality, and Valley girl-type speech.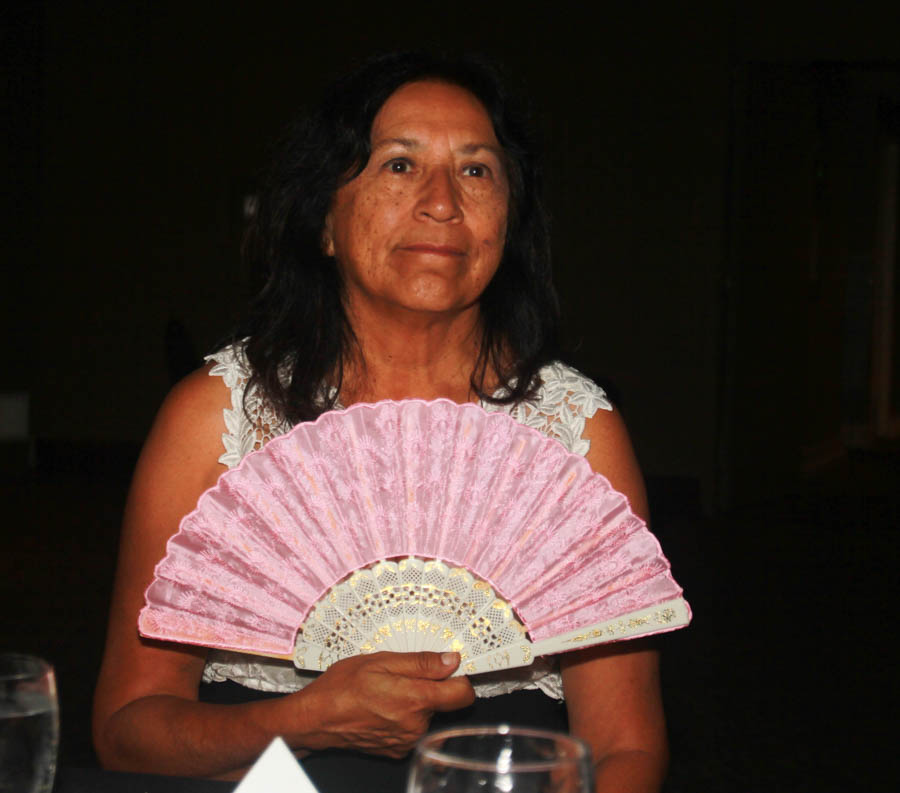 Look like Ken's fan found a new home??
Song: Monster Mash
"Monster Mash" is a 1962 novelty song and the best-known song by Bobby "Boris" Pickett. The song was released as a single on Gary S. Paxton's Garpax Records label in August 1962 along with a full-length LP called The Original Monster Mash, which contained several other monster-themed tunes.
The "Monster Mash" single was #1 on the Hot 100 chart on October 20–27 of that year, just before Halloween. It has been a perennial holiday favorite ever since.
Pickett was an aspiring actor who sang with a band called The Cordials at night while going to auditions during the day. One night, while performing with his band, Pickett did a monologue in imitation of horror movie actor Boris Karloff while performing The Diamonds' "Little Darlin'". The audience loved it and fellow band member Lenny Capizzi encouraged Pickett to do more with the Karloff imitation.