If Women Controlled The World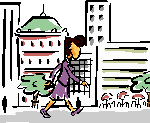 God Bless Them... Can't live with them and can't live without them!
The English term "Man" (from Proto-Germanic mannaz "man, person") and words derived therefrom can designate any or even all of the human race regardless of their sex or age. This is the old usage of "Man" in English. It derives from Proto-Indo-European *mánu- 'man, human', cognate to Sanskrit manu, Old Church Slavonic mǫžĭ, 'man', 'husband'.
In Old English the words wer and wyf (also wæpman and wifman) were used to refer to "a man" and "a woman" respectively, and "Man" was gender-neutral. In Middle English man displaced wer as term for "male human", whilst wifman (which eventually evolved into woman) was retained for "female human". ("Wif" also evolved into the word "wife".) "Man" carries this old sense of "Human" however, resulting in an asymmetry criticized as sexist.