Half Moon Island And Whalers Bay (Page Twelve)
Off to a 400 acre island and a bay formed by an ancient volcano.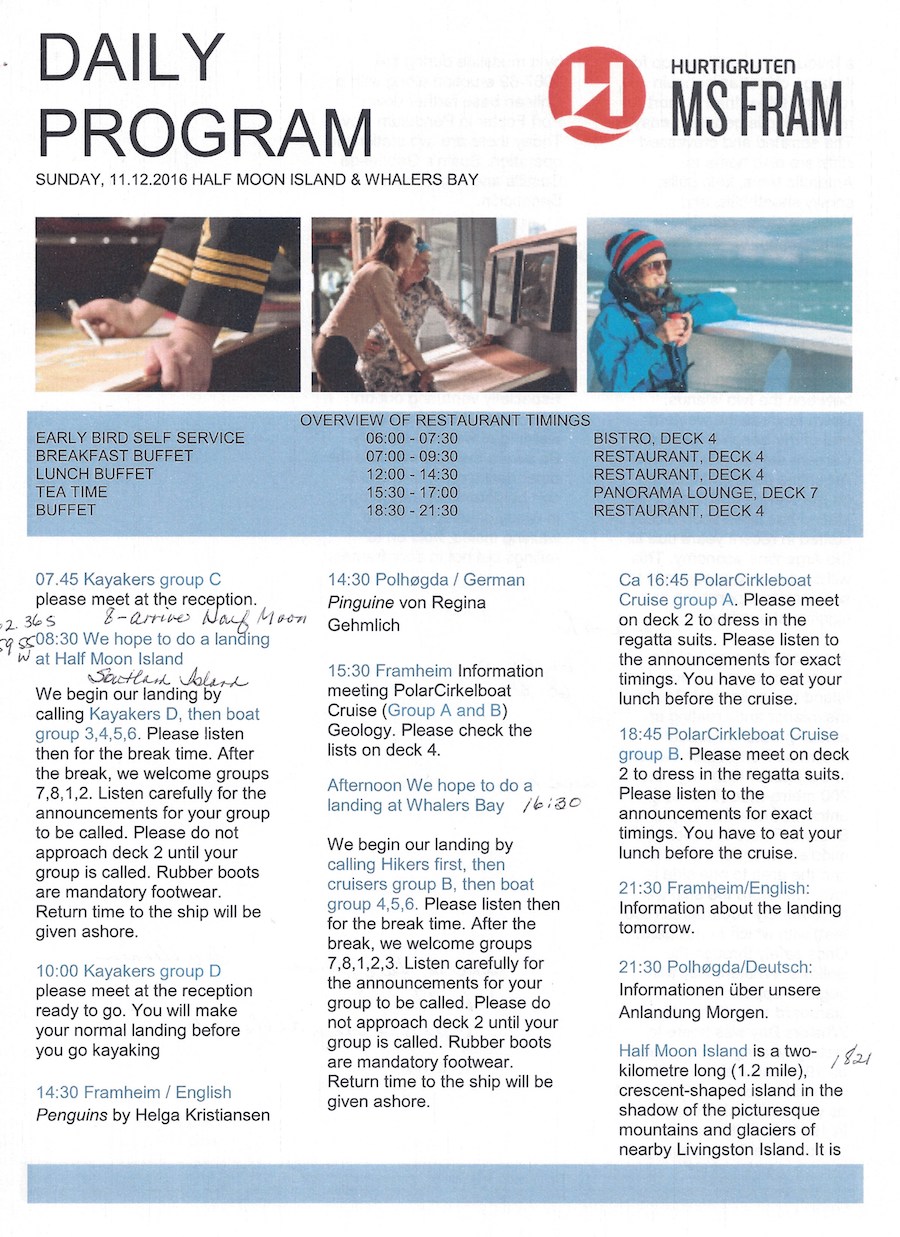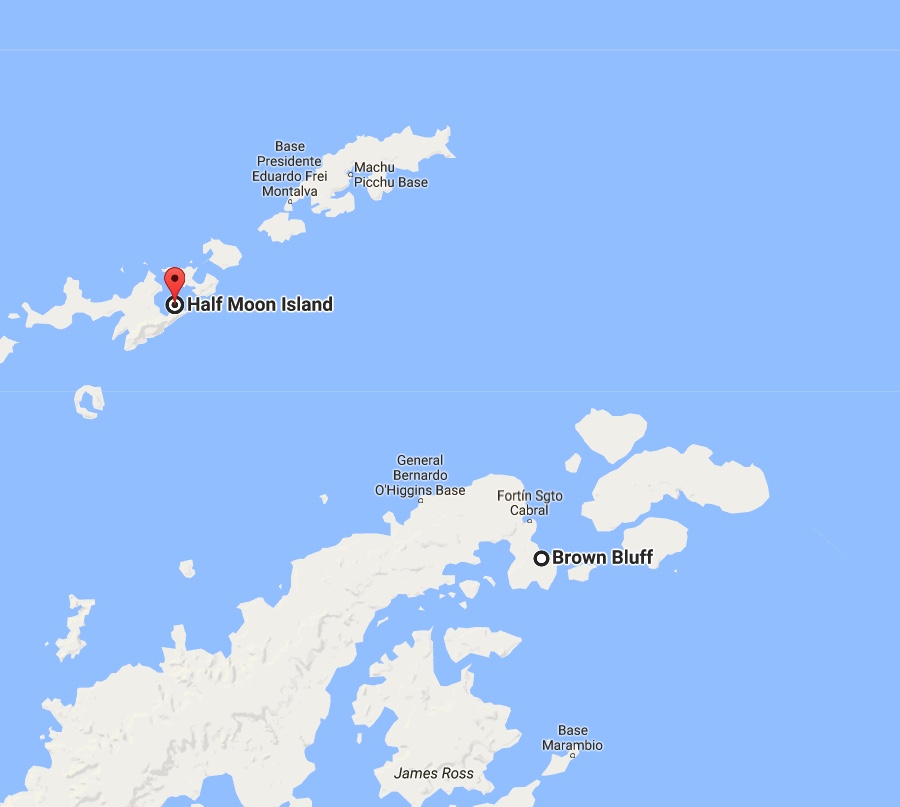 About 120 miles to Half Moon Island
Did You Know - Half Moon Island is a minor Antarctic island, lying 1.35 km (0.84 mi) north of Burgas Peninsula, Livingston Island in the South Shetland Islands of the Antarctic Peninsula region. Its surface area is 171 hectares (420 acres). The Argentine Cámara Base is located on the island. It is only accessible by sea and by helicopter; there is no airport of any kind. The naval base is operational occasionally during the summer, but is closed during the winter.
Did You Know? - The island is used as a stop during Antarctic cruises, with the peak of visitation during November–March. There is a 2,000 m (2,200 yd) walking track on the southern part of the Island which allows tourists to get a close view of the wildlife (mainly chinstrap penguins and skuas), and of the surrounding mountainous scenery of nearby Livingston and Greenwich Islands. The path begins on the south side of Menguante Cove, runs westwards along the beach to Cámara Base, then turns north along the head of Menguante Cove, and eventually ascends northeastwards to the top of Xenia Hill.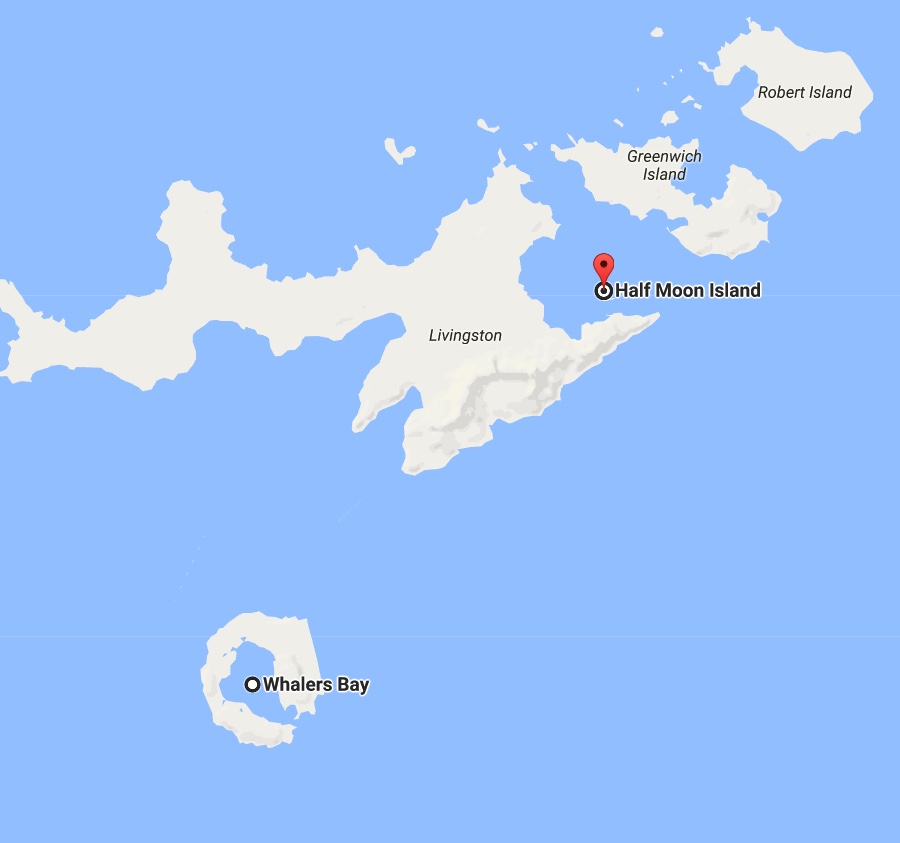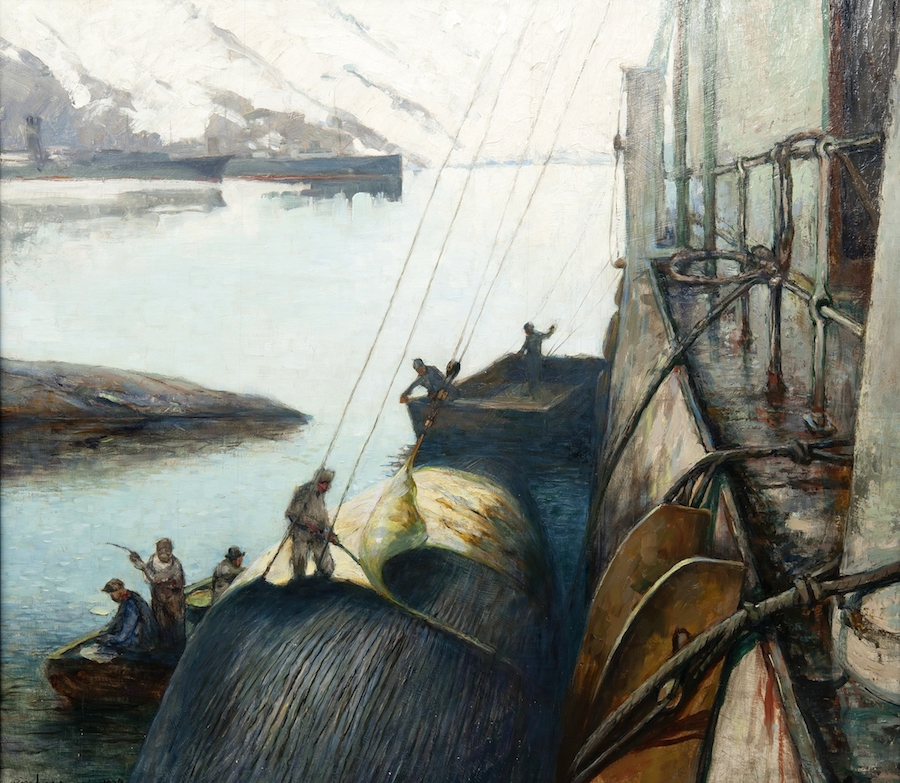 Whalers Bay painting from 1910
Did You Know? - Whalers Bay is a small bay entered between Fildes Point and Penfold Point at the east side of Port Foster, Deception Island, in the South Shetland Islands of Antarctica. The bay was so named by the French Antarctic Expedition, 1908-10, under Charcot, because of its use at that time by whalers.
Historic site
The site has been designated a Historic Site or Monument (HSM 71), following a proposal by Chile and Norway to the Antarctic Treaty Consultative Meeting. It comprises all pre-1970 remains on the shore of the bay. These include artefacts and structural remains from the early whaling period (1906–1912) associated with Captain Adolfus Andresen of the Chilean Sociedad Ballenera de Magallanes, the Norwegian Hektor Whaling Station (1912–1931), the period of British scientific and mapping activity (1944–1969), and a cemetery containing 35 burials and a memorial to ten men lost at sea. It also commemorates and acknowledges the historic value of other events that occurred there.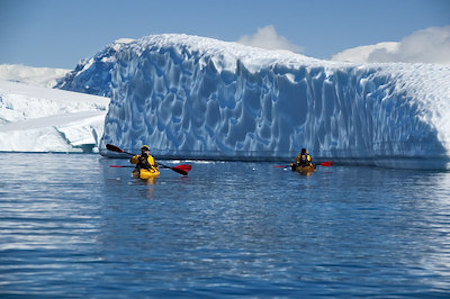 Cuverville & Neko Page Thirteen