We Arrive At Brown Bluff Antarctica (Page Eleven)
We wondered how it got its name until we first sighted the bluff overlooking the sea, then it was clear.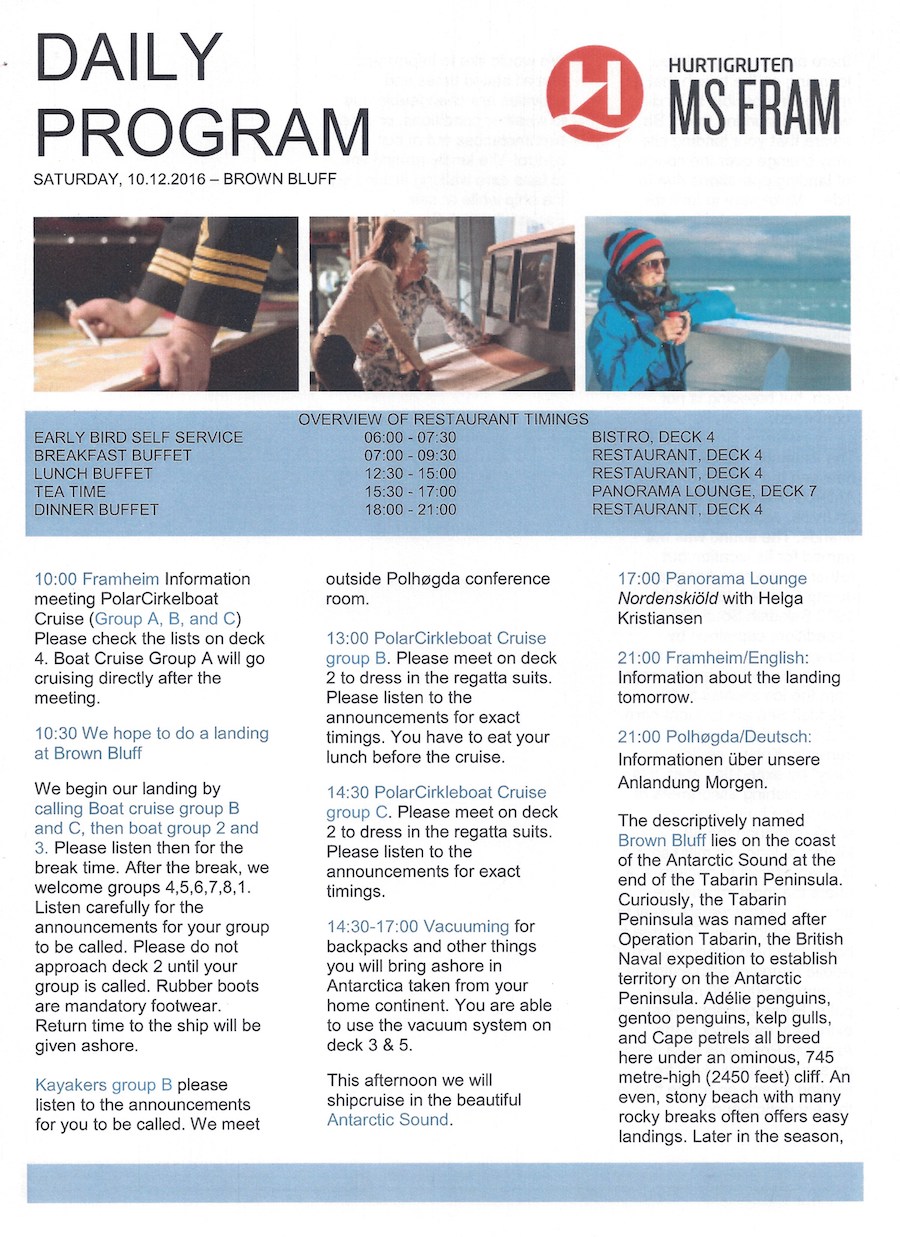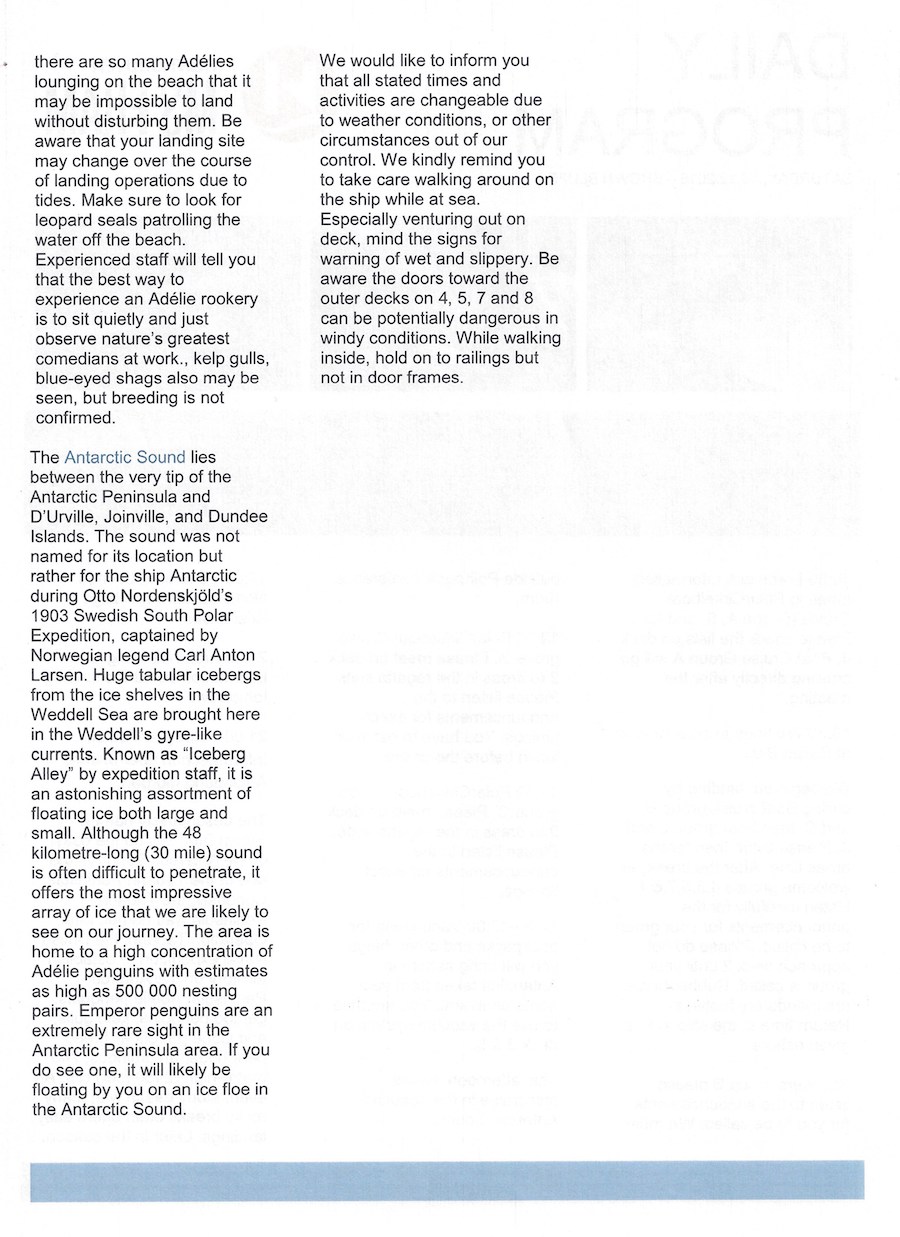 What else could it be named?
Did You Know - Brown Bluff has a 1.5 km long cobble and ash beach rising increasingly steeply towards towering red-brown tuff cliffs which are embedded with volcanic bombs and tephra. The cliffs are heavily eroded, resulting in loose scree and rock falls on higher slopes, and large, wind eroded boulders on the beach. Permanent ice and tidewater glaciers surround the site to the north and south, occasionally filling the beach with brash ice.

Waking up to Mr. Berg staring in the porthole

We went outside... Woke us up quickly

We hade to doge several bergs

Beautiful but really hard!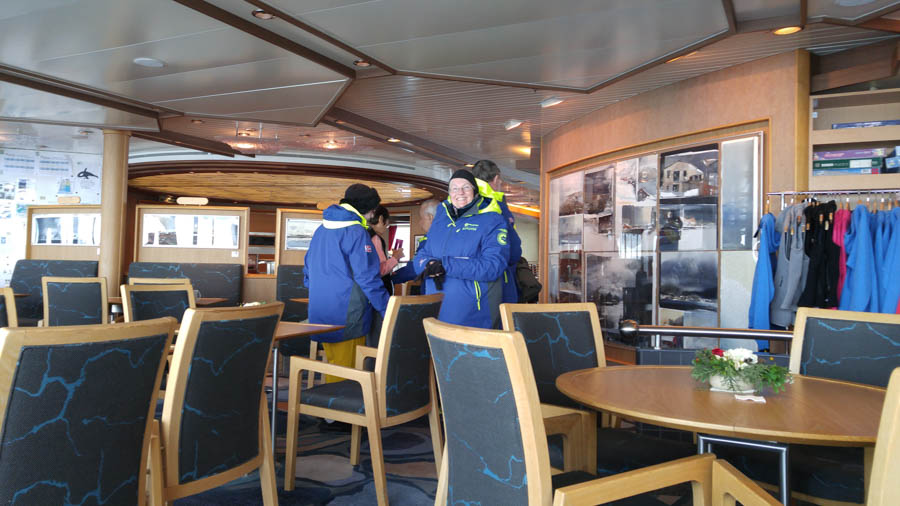 Meeting in the lounge ready for a call to board the launches

We made it!

Signaling peace to the locals!

Having a conversation

The beach was really rocky

To the top of the mountain!

The penguins had a trail going down the beach

The birds have it easy!

Huffing and puffing

We are going to make it to the top!

Definitely a brown bluff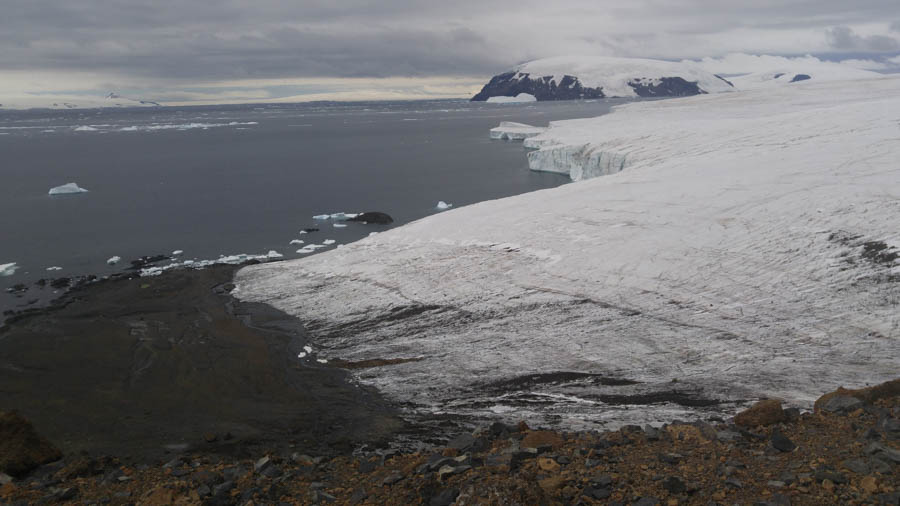 We had a mini-glacier

Looking good!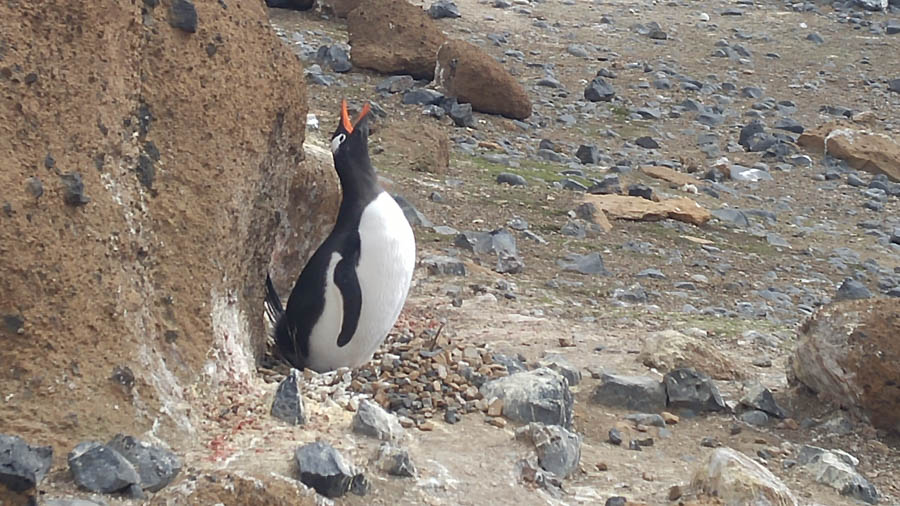 "Feed me a fish!"

Cute

Some of our tour group were a tad crazy!

We are out numbered!

A beautiful bird!


Loads of penguins on the floating ice

Departing the area

The spots are all penguins... 1000's and 1000's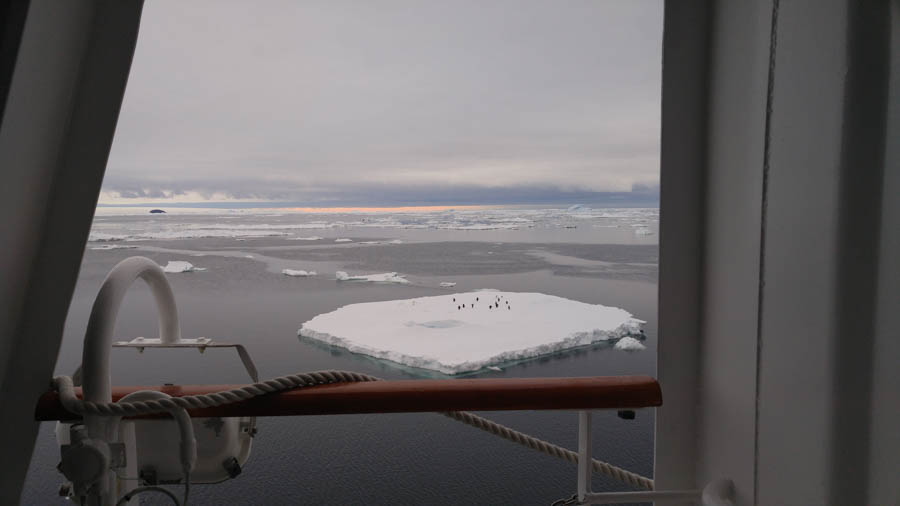 Floating at sea is apparently something they like... Close to the fish!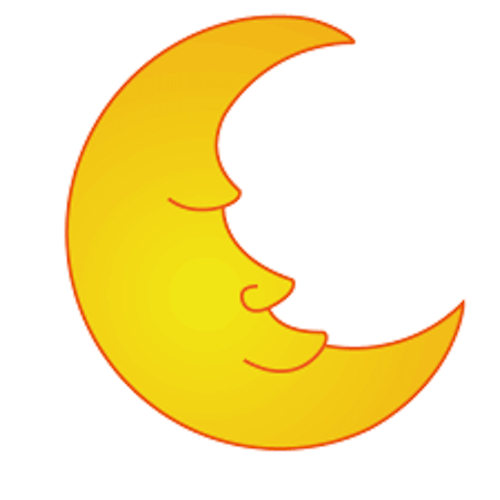 Next Stop, Half-Moon Bay (Page Twelve)