Temecula Wine Tour (Page One)
Page 1 - Temecula Wine Tour - Page 2 - Wine Tasting & Lunch - Page 3 - Pechanga And Going Home
Robin called us with a great idea... Let's go on a wine tasting bus tour! OK, let's go!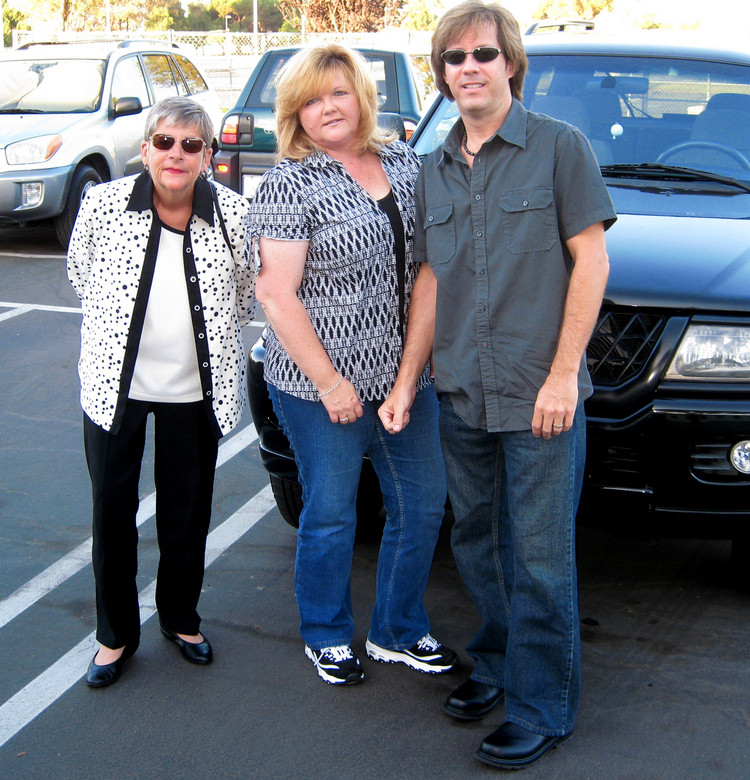 7:30 am Saturday morning and we all look pretty good!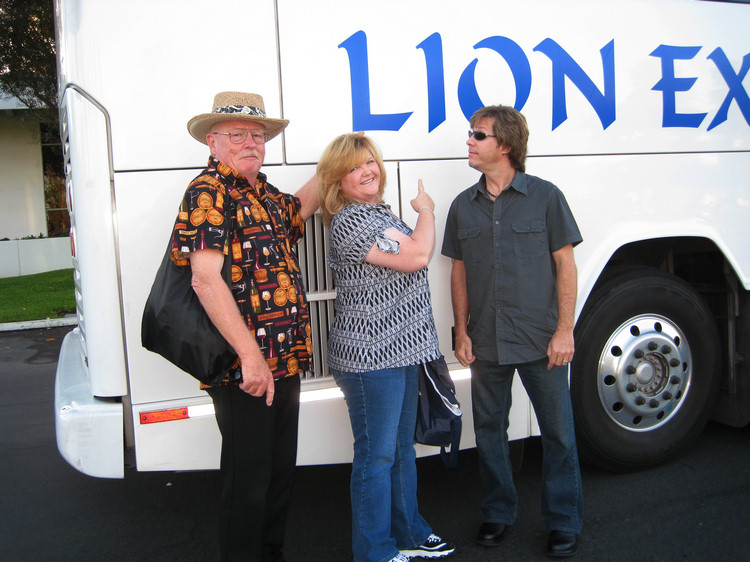 Great Bus Company! Visit their site!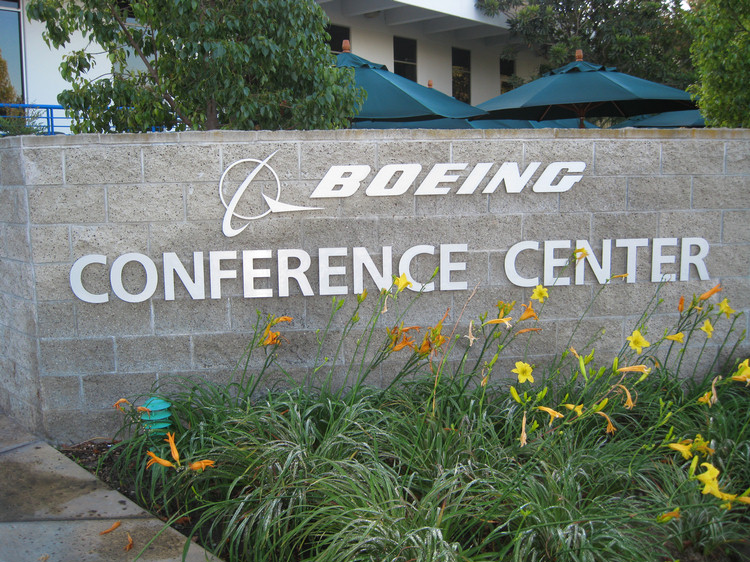 We departed from Huntington Beach at 8:10 sharp!

The continental breakfast is joining our ride!
Did you know? - Breakfast is the first meal of the day. The word is a combination of "break" and "fast," referring to the conclusion of fasting since the previous day's last meal. It is widely referred to as the most important meal of the day.
Orange Juice With Pulp! Yeah!!
Cultures around the world commonly shun or restrict alcoholic beverages at breakfast. (Alcohol is a depressant and a psychoactive drug, and so its effects might not be desired during working hours.) Notable exceptions would be the Mimosa cocktail: champagne and orange juice (known as Buck's Fizz in the UK); Bloody Mary cocktail: vodka and spiced tomato juice; and Liqueur coffee: a coffee brew with a 25 ml (1 imp fl oz; 1 US fl oz) shot of liqueur, which generally has a lower alcohol content than spirits (around 15 to 30%). Still, a Mimosa is normally served at brunch, and rarely consumed before 10 am. Another notable exception is the Champagne breakfast, a full western breakfast accompanied by sparkling white wine; usually saved for special occasions. It is possible that these exceptions are generally intended as some form of hangover cure (cf. Hair of the dog).
Departure.. "Seat Belts On???"

The appropriate attire must be worn at all times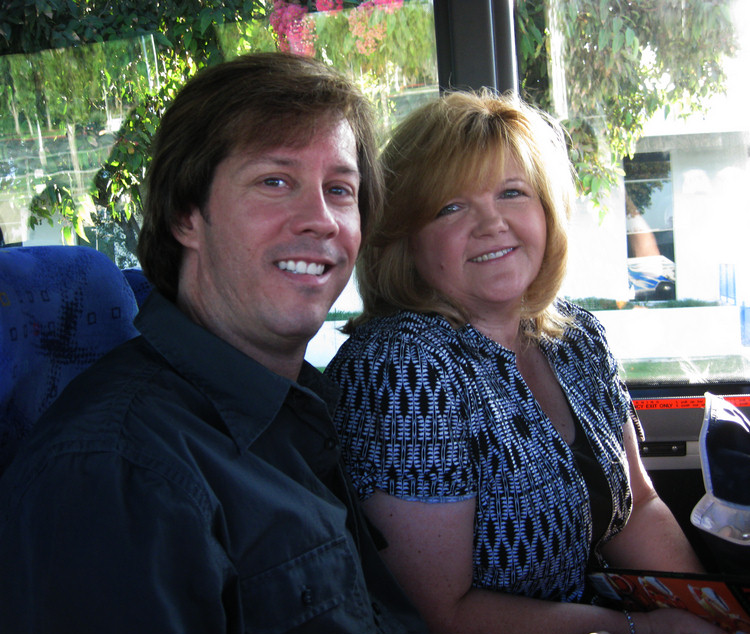 "Yes Bob, you can toot the horn when we pull out!"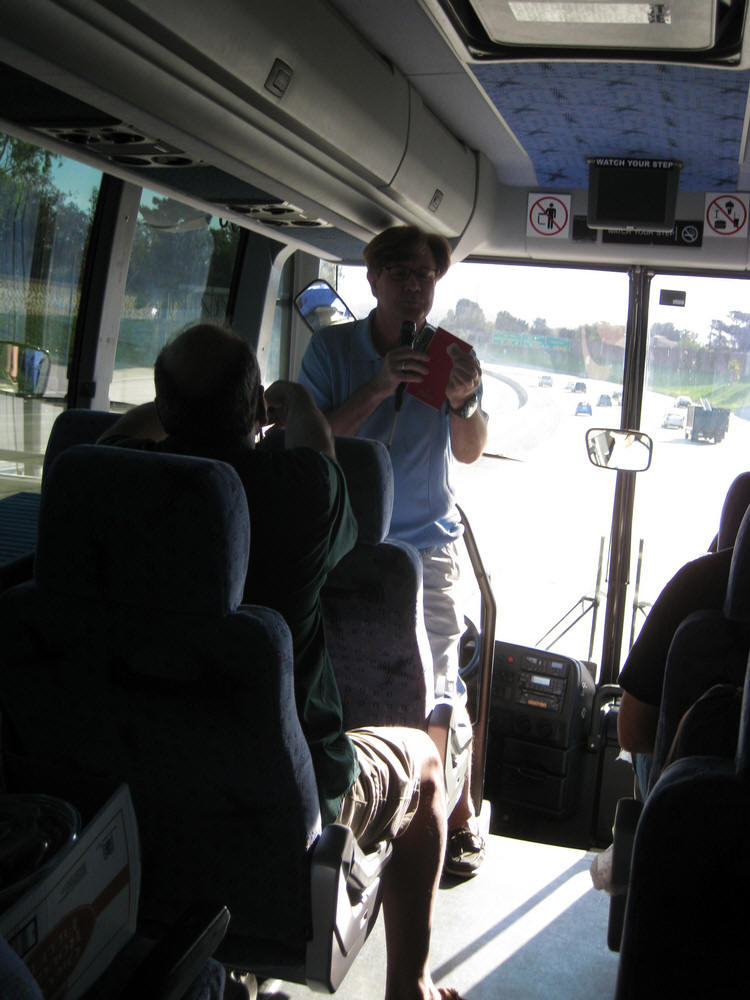 Larry explains about the raffle tickets
Did you know? -
A raffle is a competition in which people buy numbered tickets. Originating in southern Italy, it is a popular game in numerous countries and is often held to raise funds for a specific event, charity, or occasion.
The raffle involves many people buying tickets for a chance to win a certain prize or prizes. At a set date, the winners are drawn from a bucket containing a copy of every number or a tombola (from Italian: tombola ['to:mbola]). The ticket is then checked against a collection of prizes with numbers attached to them.
In the United Kingdom, raffles are occasionally used to circumvent licensing laws. While only licensed premises are permitted to sell alcohol, there is no restriction on the offering of alcohol as prizes in contests. As such, at certain events, attendees are able to enter a raffle, for which they purchase a ticket and then retrieve the prize, which is invariably an alcoholic drink.
Running a raffle is illegal in most of the United States, although many states make an exception for raffles in which the proceeds go to charity.
Like Magic, We Are In Temecula... Time To Stretch!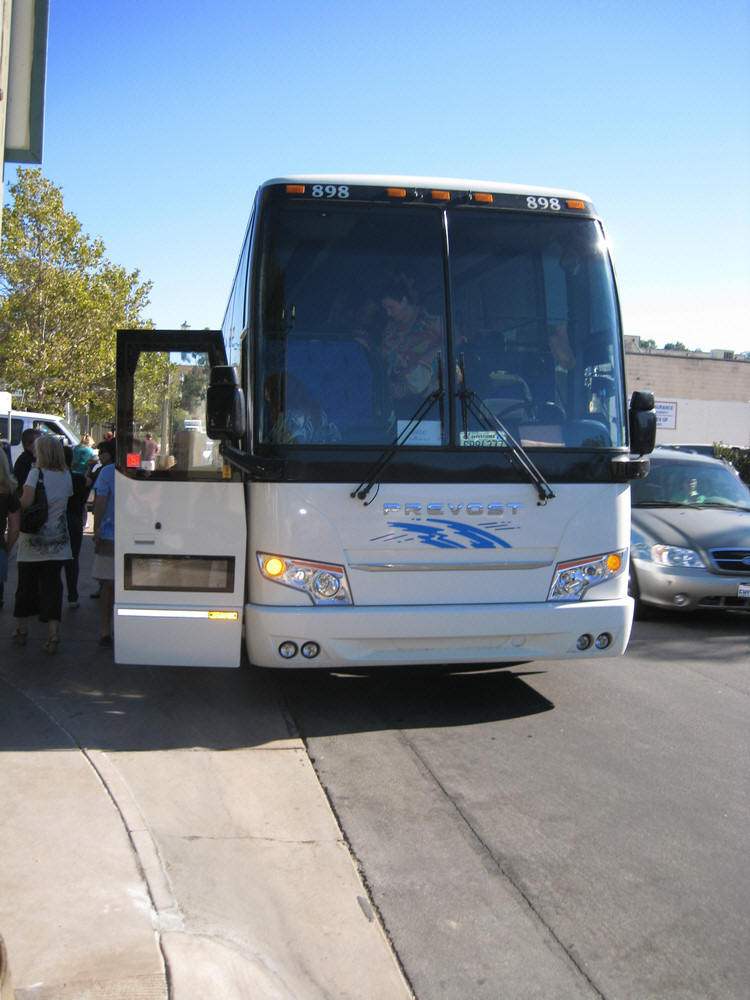 First stop Old Town!

Did I mean old???? Temecula 1909
Did you know? - Temecula is a city in southwestern Riverside County, California, United States with a population of 102,604. It was incorporated on December 1, 1989. Temecula is bordered by Murrieta on the northwest and the Pechanga Indian Reservation on the south, with unincorporated areas of Riverside County on all of its other borders. It is served by the Interstate 15 (Temecula Valley Freeway), Interstate 215 and California State Route 79 (Temecula Parkway). With neighboring Murrieta, Temecula forms the southwestern anchor of the Inland Empire region. It is almost equidistant to San Diego, Los Angeles, and Orange County, California. Temecula is also home to military families from nearby Camp Pendleton, MCAS Miramar, March Air Reserve Base and the Navy bases in San Diego.

Motto: Old Traditions New Opportunities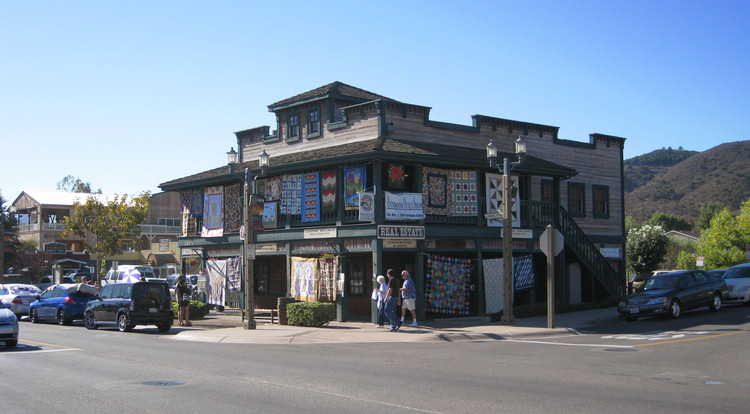 There was a Quilting Fair going on
Did you know? - The area was inhabited by the Temecula natives for many hundreds of years before their first meeting with the Spanish missionaries (the people are now generally known as the "Luiseños", after the Mission San Luis Rey de Francia).
The Pechanga Band of Luiseño Indians believe their ancestors have lived in the Temecula area for more than 10,000 years. In Pechanga mythology, life on earth began in the Temecula Valley. They call it, "Exva Temeeku", the place of the union of Sky— father, and Earth— mother ("Tuukumit'pi Tamaayowit"). The Temecula Indians ("Temeekuyam") lived at "Temeekunga"— "the place of the sun".Pechanga Band of Luiseño Indians
Other popular interpretations of the name, Temecula, include "The Sun That Shines Through The Mist" or "Where the sun breaks through the mist". According to the city website, "Temecula is the only city in California to still retain its original Indian name".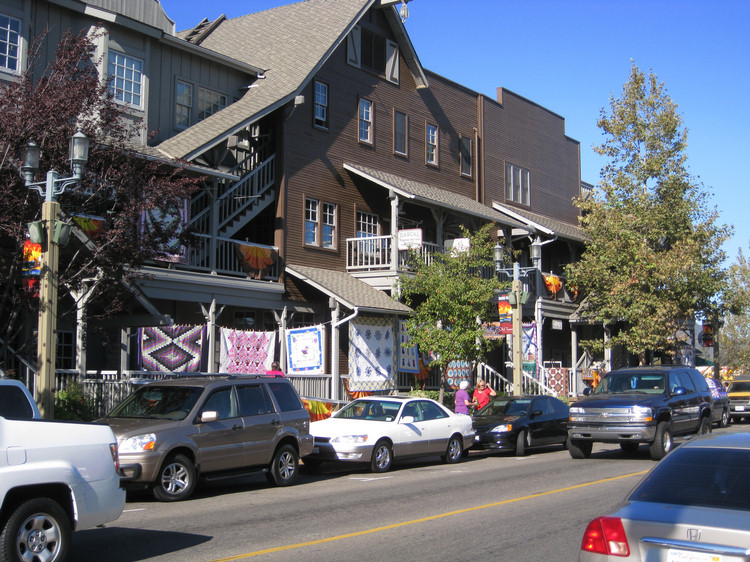 Quilts everywhere!
Did you know? - A quilt is a type of bedding— a bed covering composed of a quilt top, a layer of batting, and a layer of fabric for backing, generally combined using the technique of quilting. Another technique for securing the quilt layers is tying. Tying refers to the technique of using thread, yarn or ribbon to pass through all three layers of the quilt at regular intervals. These "ties" hold the layers together during use and especially when the quilt is washed. This method is easier and more forgiving if the quilt is made by hand. Tied quilts are called, depending on the regional area, "lap", "comfort" or "comforter", among other names. Many quilts are made with decorative designs; some quilts are not used as bed covering at all, but are rather made to be hung on a wall or otherwise displayed. In British English, duvet may be used instead of quilt, wadding is another way of saying batting, and calico refers to muslin, rather than to a fabric with a printed pattern on it.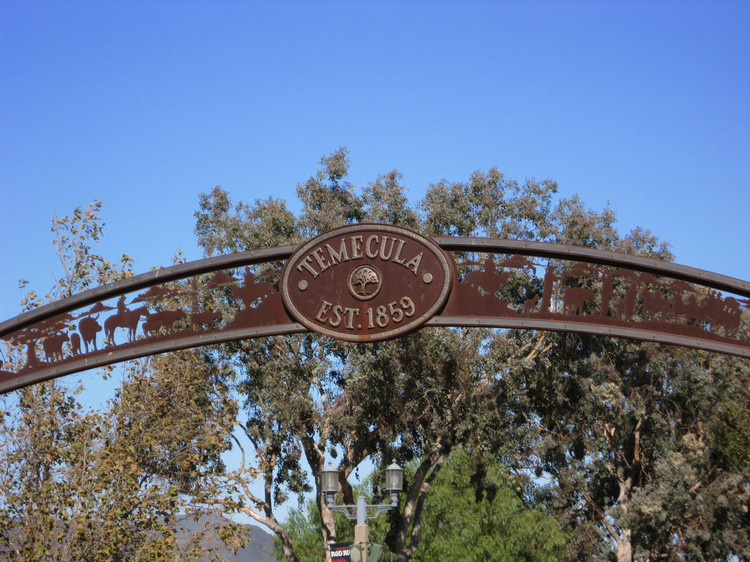 Beautiful iron gateway to the city
Did you know? - When a stagecoach line started a local route, from Warner Ranch to Colton, it passed through Temecula Valley, the first run occurring in 1857. Within a year, the Butterfield Overland Mail stagecoach line, with a route between St. Louis, Missouri and San Francisco, stopped at Temecula's Magee Store. On April 22, 1859, the first inland Southern California post office was established in Temecula in the Magee Store. This was the second post office in the state, the first being located in San Francisco. The Temecula post office was destined for a number of moves over the ensuing years; its present locations are the seventh and eighth sites it has occupied. The Civil War put an end to the great Butterfield Overland Stage Service and transportation once again became a problem.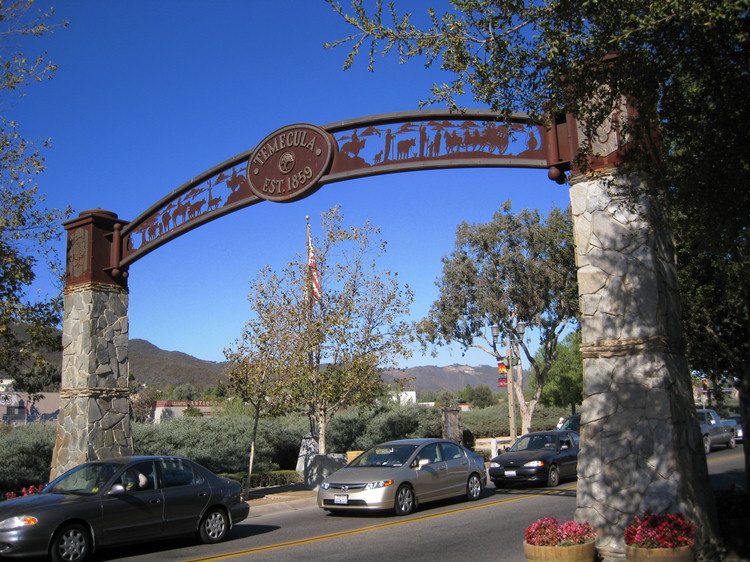 Old Town Walking Tour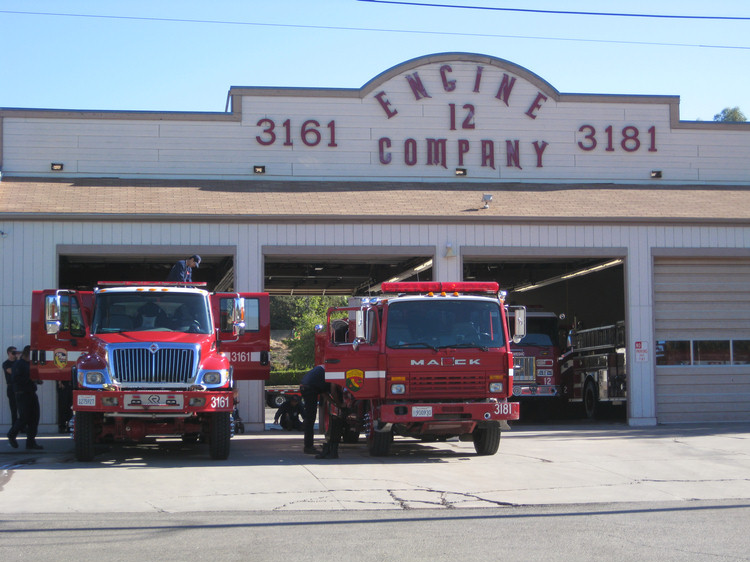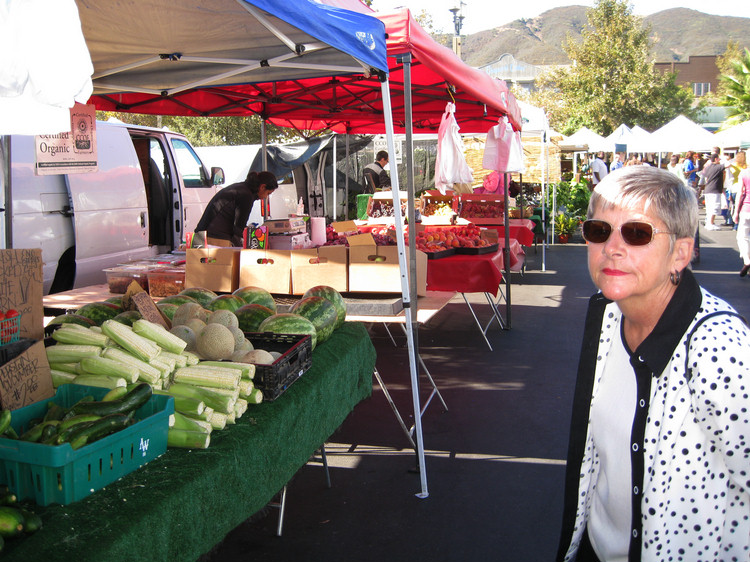 We walked through the Farmer's Market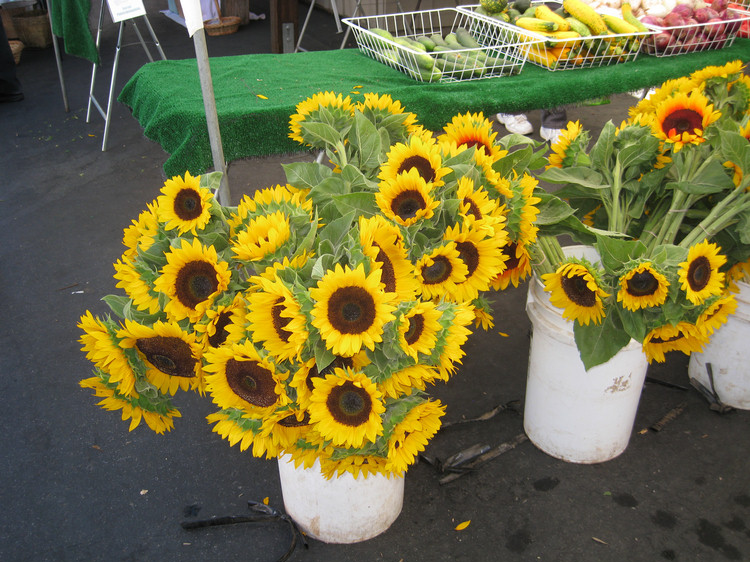 Sunflowers were beautiful
Did you know? - The sunflower is native to the Americas. The evidence thus far is that it was first domesticated in Mexico, by at least 2600 BC. It may have been domesticated a second time in the middle Mississippi Valley, or been introduced there from Mexico at an early date, as maize was. The earliest known examples of a fully domesticated sunflower north of Mexico have been found in Tennessee and date to around 2300 BC. Many indigenous American peoples used the sunflower as the symbol of their solar deity, including the Aztecs and the Otomi of Mexico and the Incas in South America. Francisco Pizarro was the first European to encounter the sunflower in Tahuantinsuyo, Peru. Gold images of the flower, as well as seeds, were taken back to Spain early in the 16th century. Some researchers argue that the Spaniards tried to suppress cultivation of the sunflower because of its association with solar religion and warfare.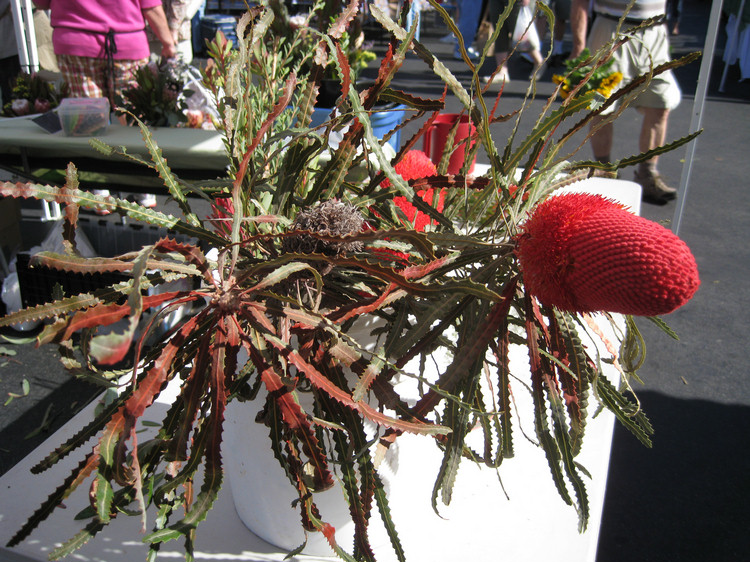 Some flowers are just plain wierd!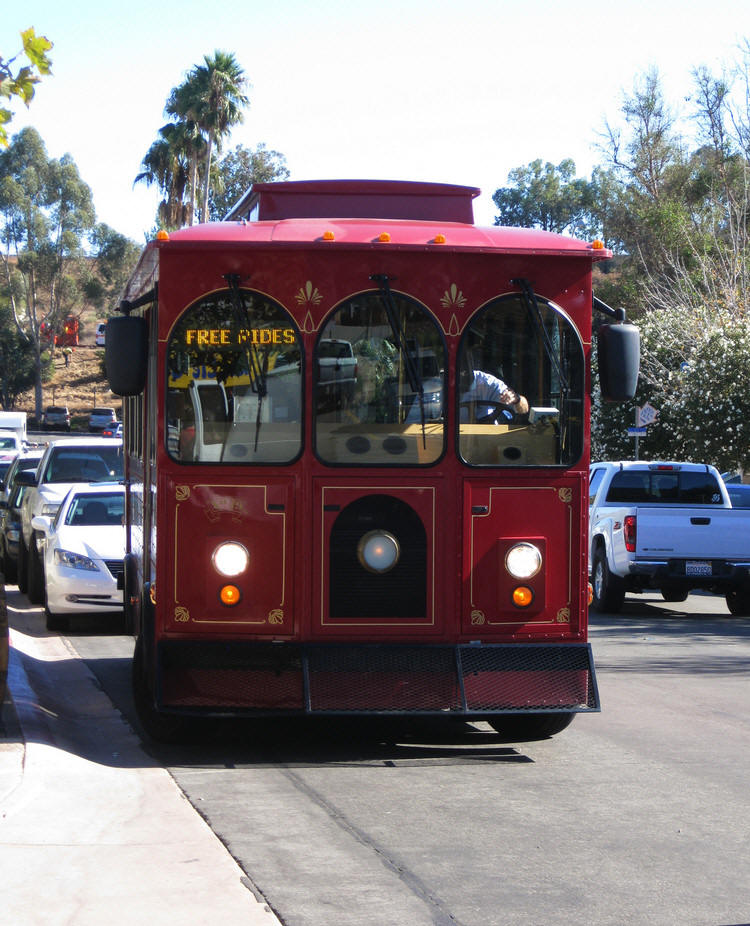 It is easy to get around Temecula's Old Town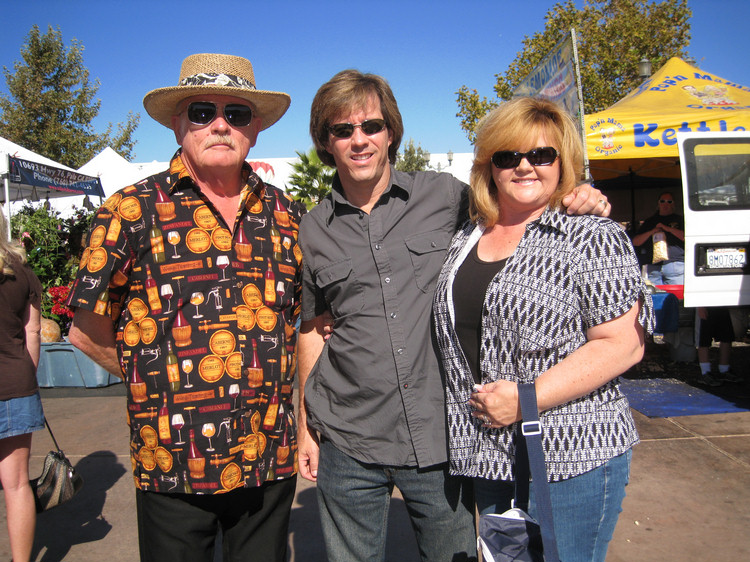 Gettin ready to go back on the bus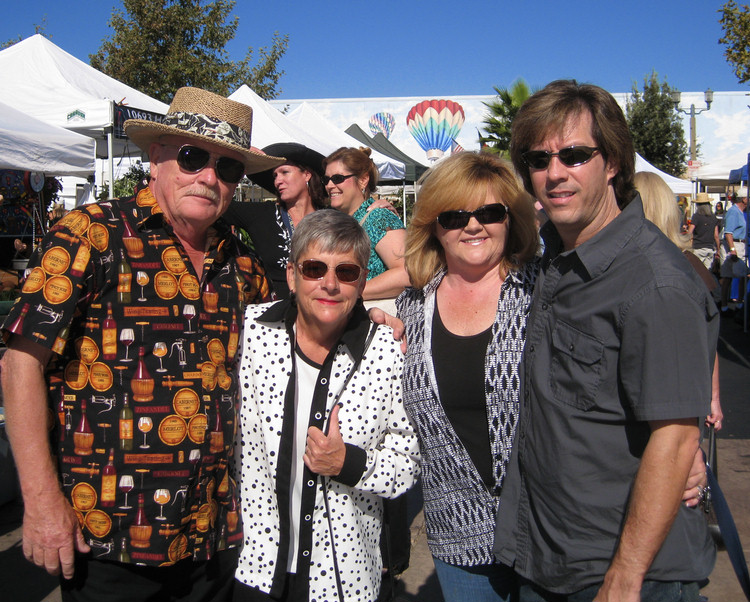 Wine... directly ahead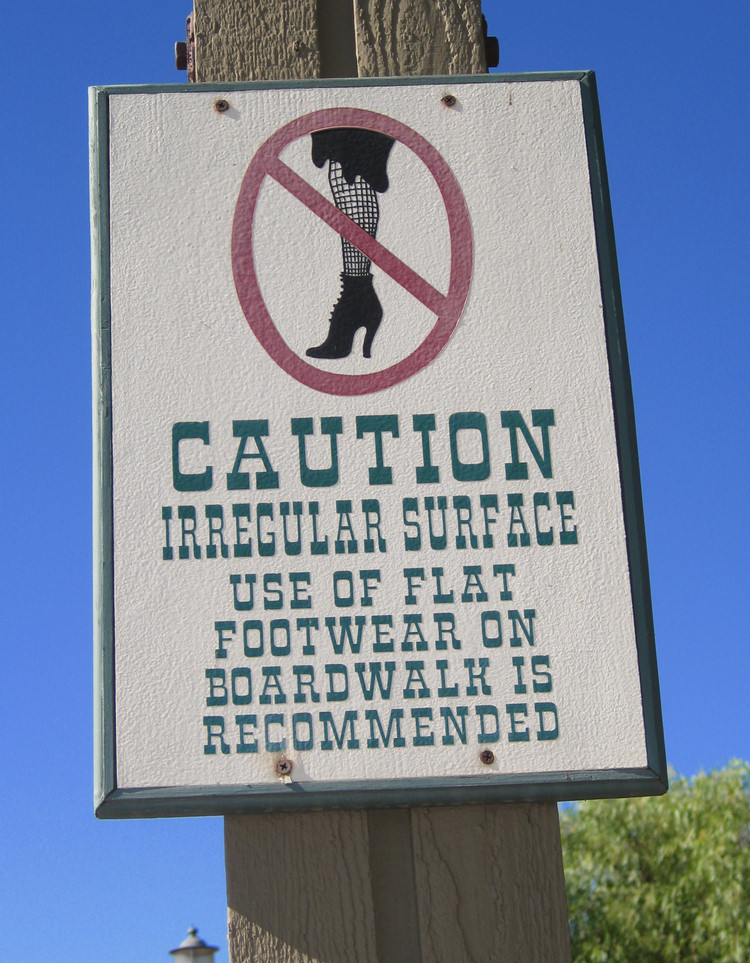 Did you know? - A sidewalk (chiefly North American English), pavement (British English, South African English and Philadelphia dialect), footpath (Australian English, Irish English, Indian English, Pakistani English and New Zealand English), platform (chiefly Indian English) or footway (Engineering term) is a path for pedestrians that is situated alongside a road or a paved pathway (such as a concrete footpath through a park). A sidewalk may accommodate moderate changes in grade. However, "walkway" is a more complete term for support of walking, and includes stairs, ramps, paseos (passageways) and related off-street tools that provide for a developed pathway.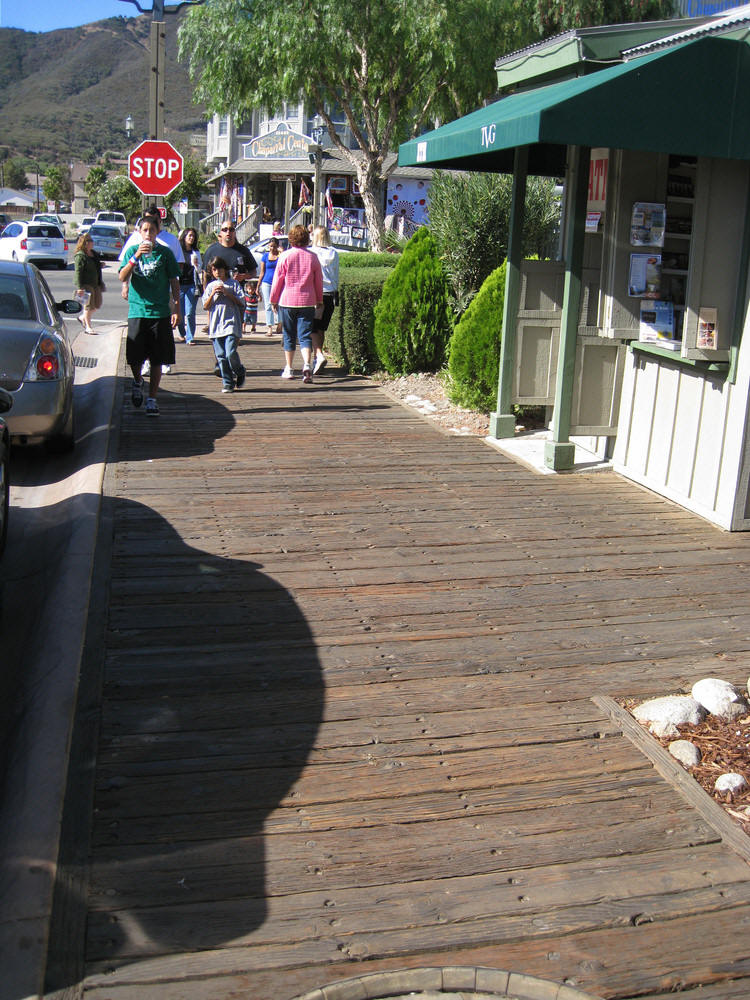 No roller skating here!
Temecula Wine Country!

Click to see the detailed map!
We Have Arrived At Wine Tasting #1 La Cereza

Welcome to La Cereza Vineyard & Winery, home of award-winning La Cereza and VR wines...Best Viognier in the State of California, Best Red Garnacha in Temecula Valley. The winery was founded in 1994 and today is owned by Buddy and Cheri Linn who have given the winery a new Mediterranean look and set a new standard in wine country. La Cereza (Spanish for cherry) welcomes visitors to its Spanish-style winery where the charming tasting room entrance leads out to lush picnic grounds overlooking beautiful vineyards, and leads into our rich and cultural tasting room.
Did you know? - Cereza is a white Argentine wine grape. Like Gewürztraminer and Pinot gris, Cereza is a pink skinned variety.

Wedding chapel and party area...

We get little cards with six wine glasses on them... Order a taste and a glass gets checked off

Sue gets serious about the selections... and foes a fantastic job!!!

Glasses ready! Notice Sue's hand on the glass!
Did you know? - It is important to note the most obvious, but often most neglected, part of the wine glass—the stem. The proper way to drink from the wine glass, especially when drinking white or otherwise chilled wine, is to grasp it by the stem and drink. The purpose of this is so the temperature of the wine is not affected when holding the glass. This is achieved because the stem is not in direct contact with the wine. It would be more difficult to control the temperature of the wine if one held the glass by the bowl because it is in direct contact with the wine. Also, holding the glass by the bowl will leave fingerprints, which can distort the visual appearance of the wine when examining the clarity and colour of the wine. Last but not least, the proper sound when clinking glasses requires them to be held by the stem.

Snort!
Did you know? - Wine tasting (often, in wine circles, simply tasting) is the sensory examination and evaluation of wine. While the practice of wine tasting is as ancient as its production, a more formalized methodology has slowly become established from the 14th century onwards. Modern, professional wine tasters (such as sommeliers or buyers for retailers) use a constantly-evolving formal terminology which is used to describe the range of perceived flavors, aromas and general characteristics of a wine. More informal, recreational tasting may use similar terminology, usually involving a much less analytical process for a more general, personal appreciation.

"Dang! Welch's never tasted so gud!"

Donna has done this before!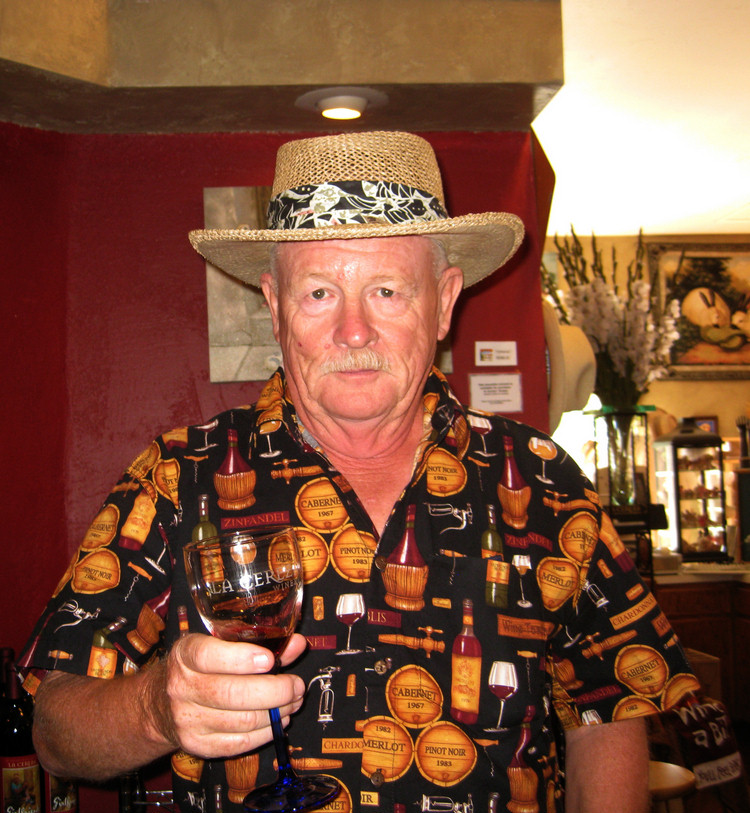 Shirt at the ready!

"I hear the ocean"
Did you know? - Many of us have held a large shell, usually a conch (pronounced "konk"), up to our ears and heard what sounds like waves crashing against the shore. The magical part is that you can be miles from the ocean and still hear that sound. How does it work? It seems very mysterious, but the answer is actually pretty simple. The curved inner chambers of the shell are just bouncing back into your ear the noises that are around you all the time but that you don't usually notice. The louder it is around you-if you're near a construction site or at a party, for example-the louder the "ocean" sound in the shell will be.
If you don't have a conch shell handy to test this out, don't worry: you can use a cup or even your curved hand to demonstrate. Shells of different sizes and shapes will reflect noises in varying ways, and so will different kinds of cups. Try holding a large plastic cup over your ear; pull it back a bit and see how the noise changes. Then try it with a coffee cup to see if it's different.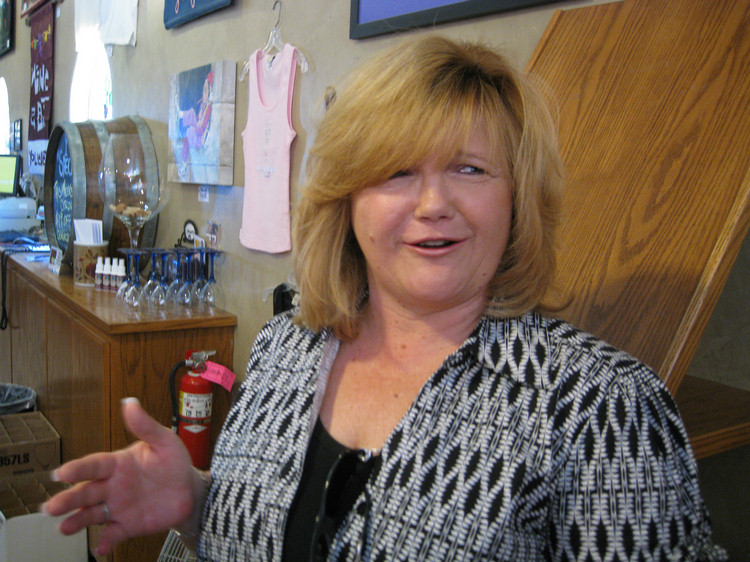 "Bob... What are you doing?"

"Oops... I'm on camera!"

The peach ladies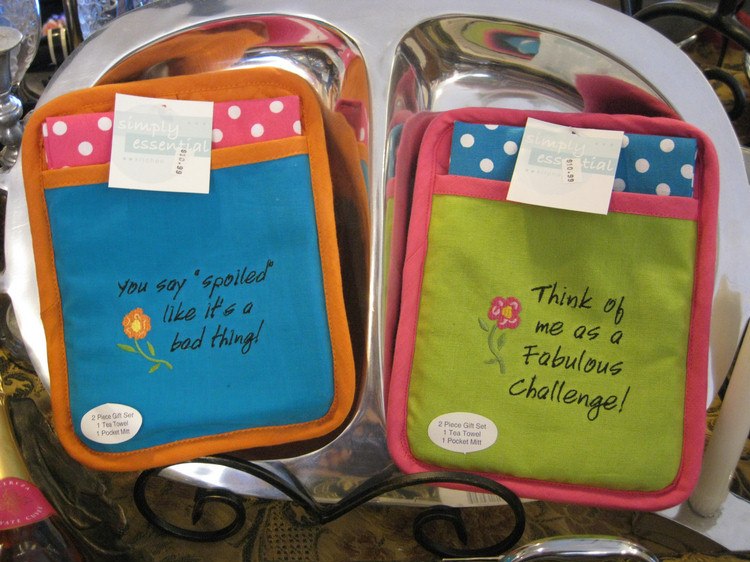 Fun Knee!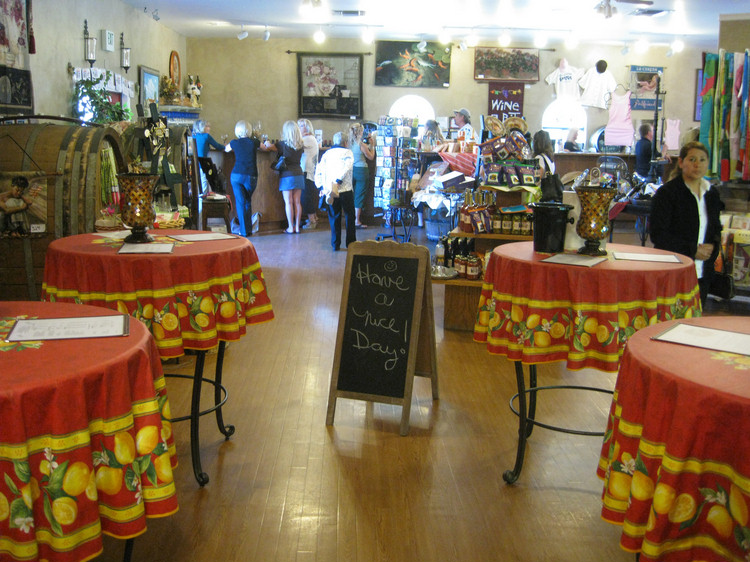 It was a large tasting area

Mirror mirror on the wall?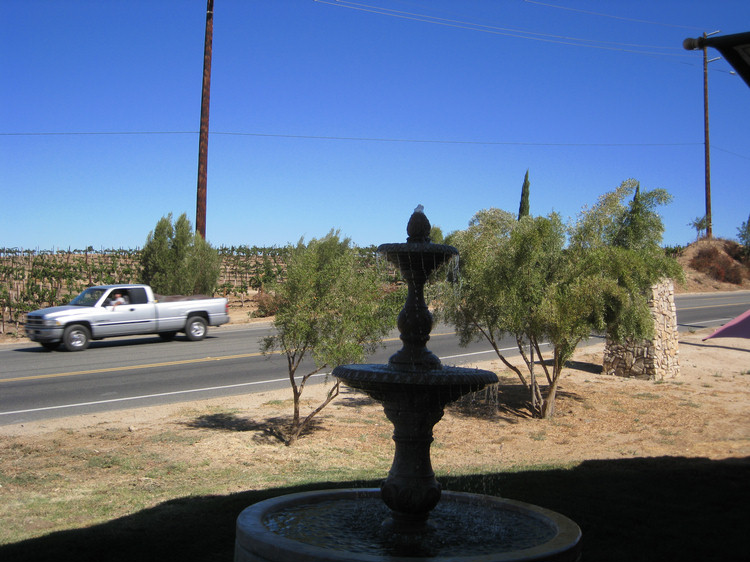 Time to sit outside and enjoy the gale force breeze

Great view of the valley

Ain't it the truth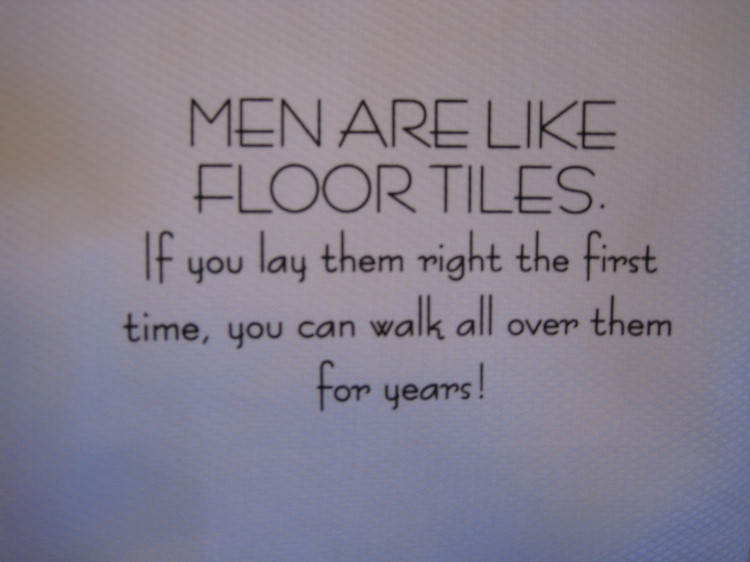 Funny towels!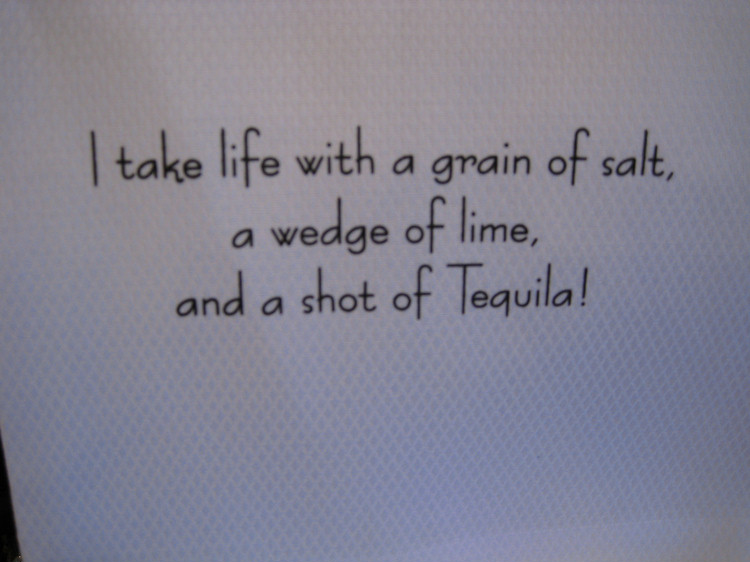 One tequila - two tequila - three tequila - Floor

We await our ride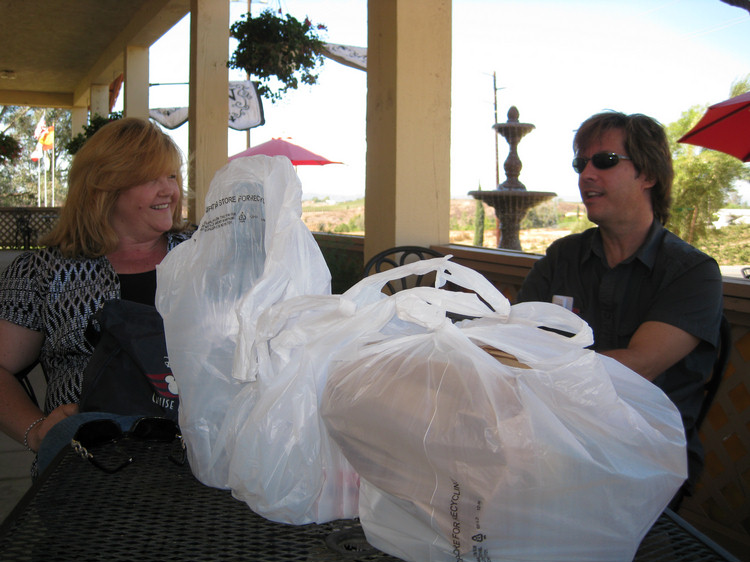 Bags of treasures