Nick Heads For The Big Time
It's the big day! Nick is headed for High School....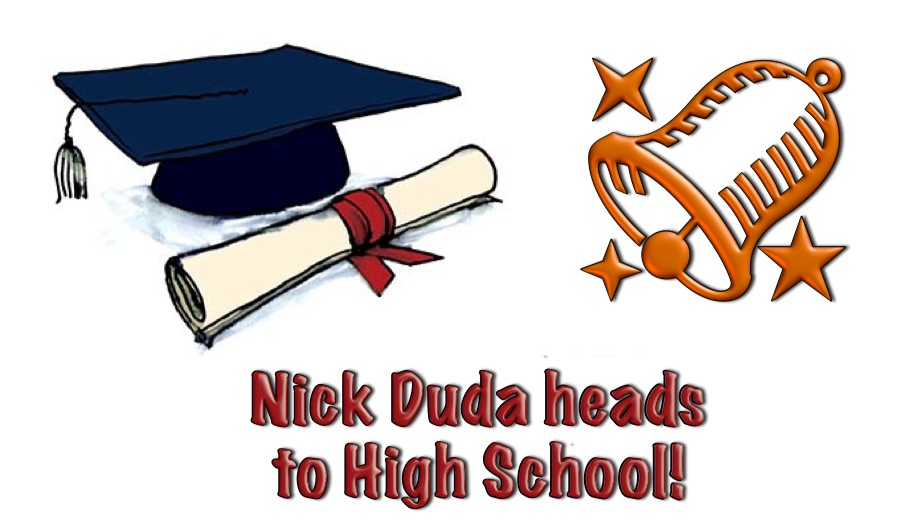 A Little Pre-Ceremony Celebration Is Required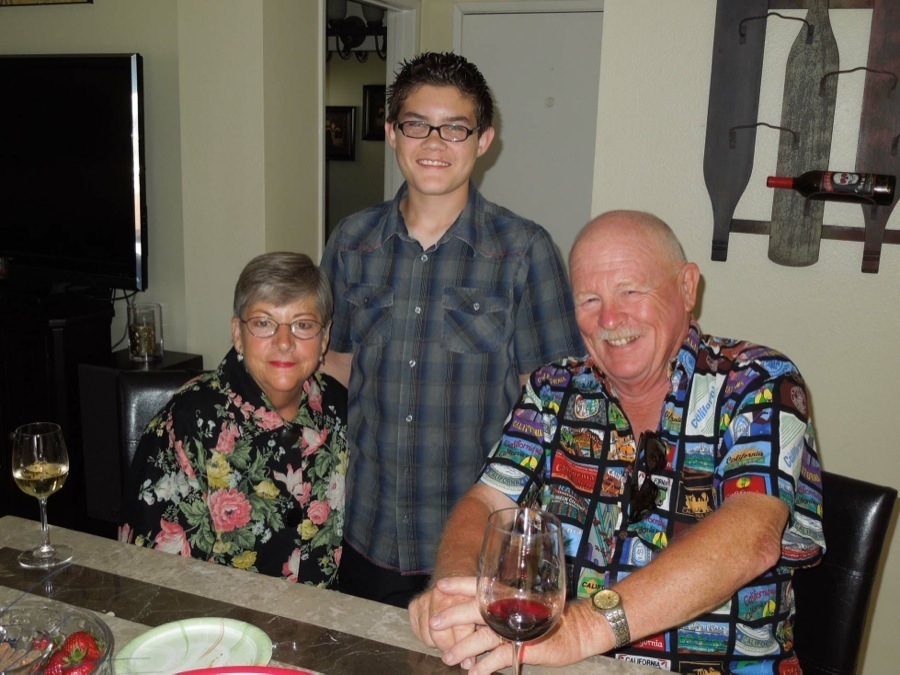 Grandma Sue and Grandpa Paul at Nick's home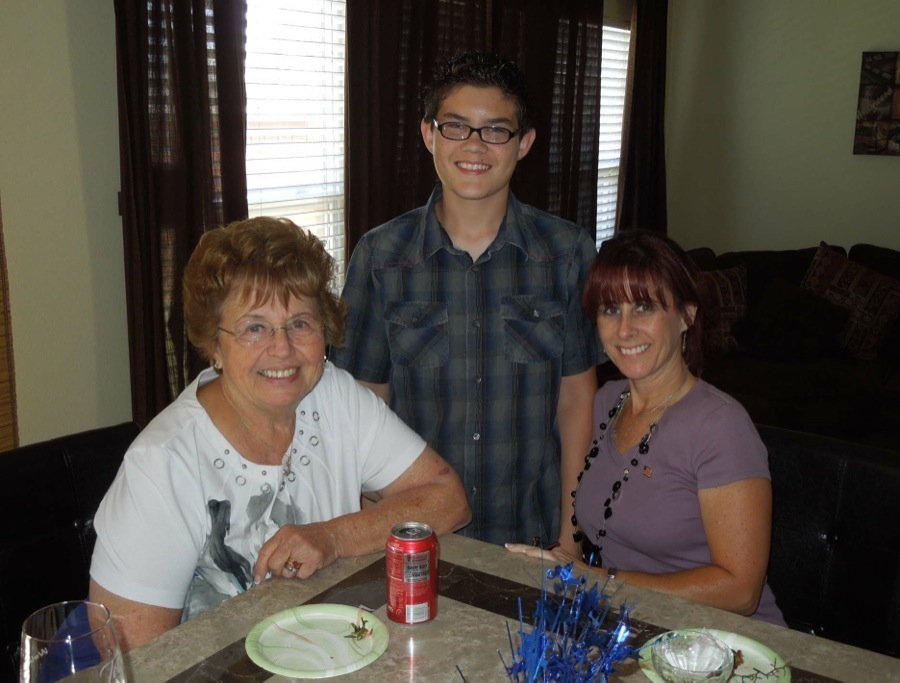 Grandma Pat and Aunt Carol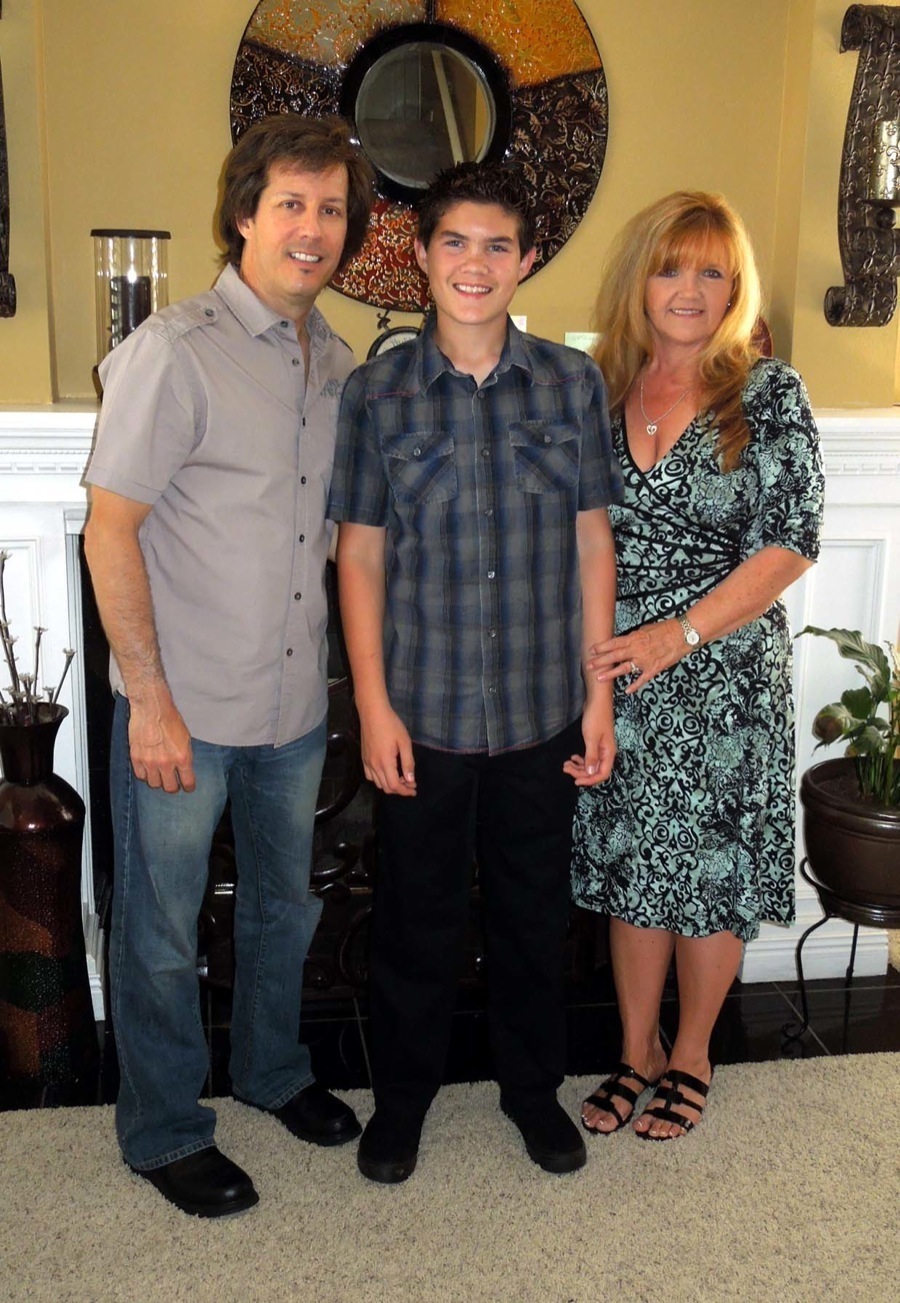 A beautiful family.... Bob, Nick, and Robin
A Short Drive To The High School For The Ceremonies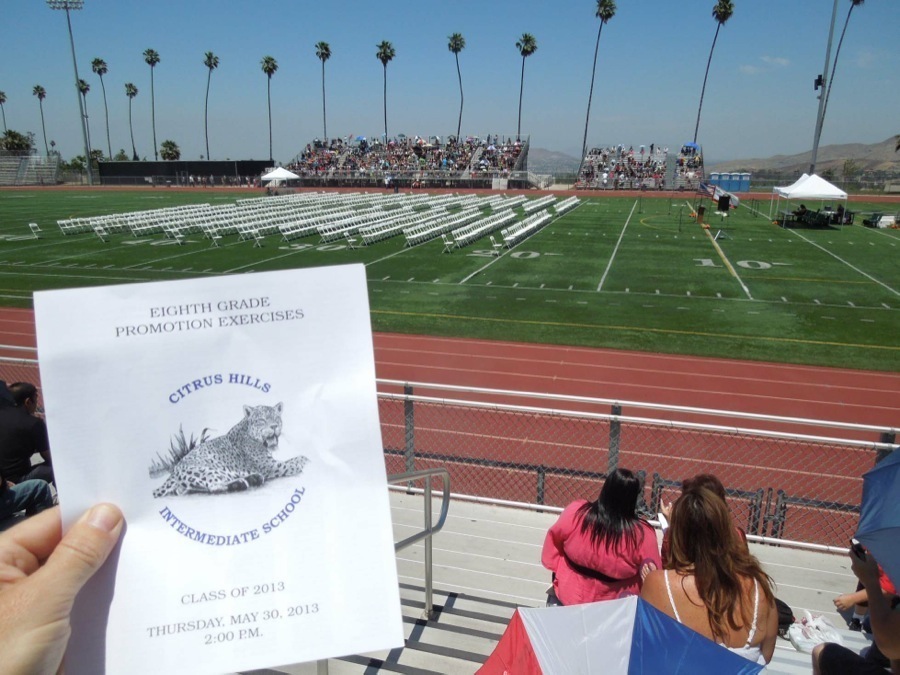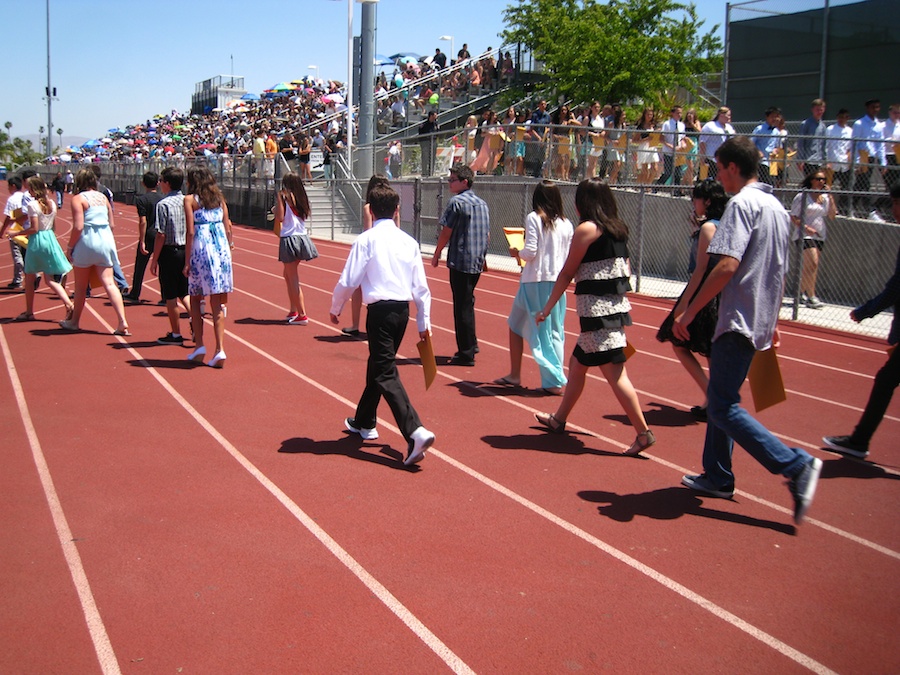 The parade begins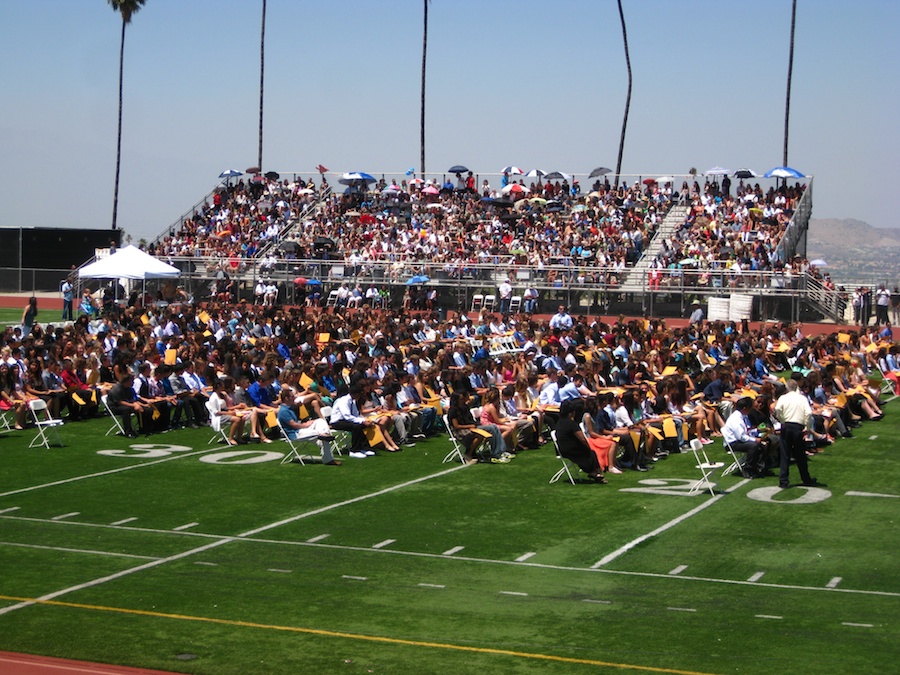 They are all seated... Wow! A miracle has occurred

Beautiful day.... 88 and sunny

Nick stands ready to get his certificate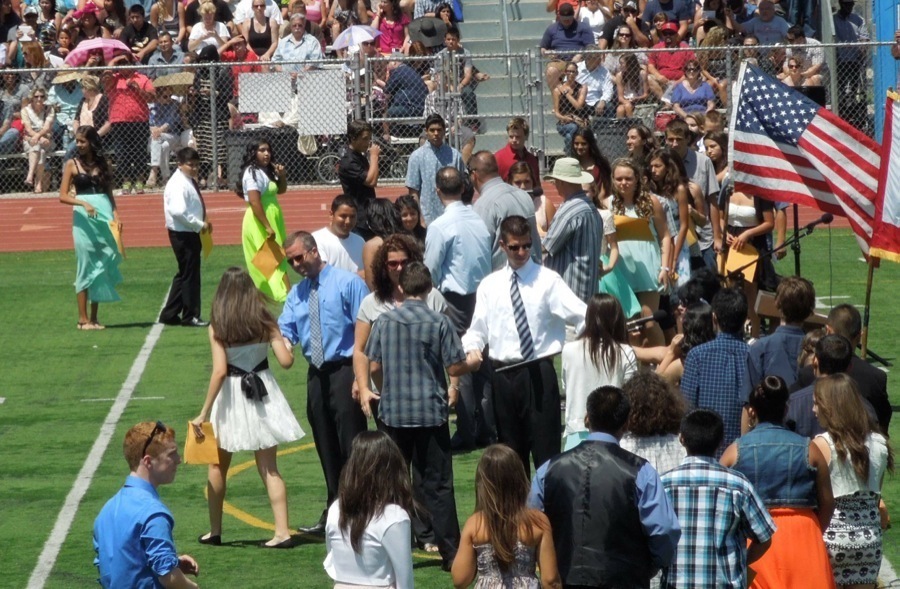 Bob did a panorama of the event.... The stadium was packed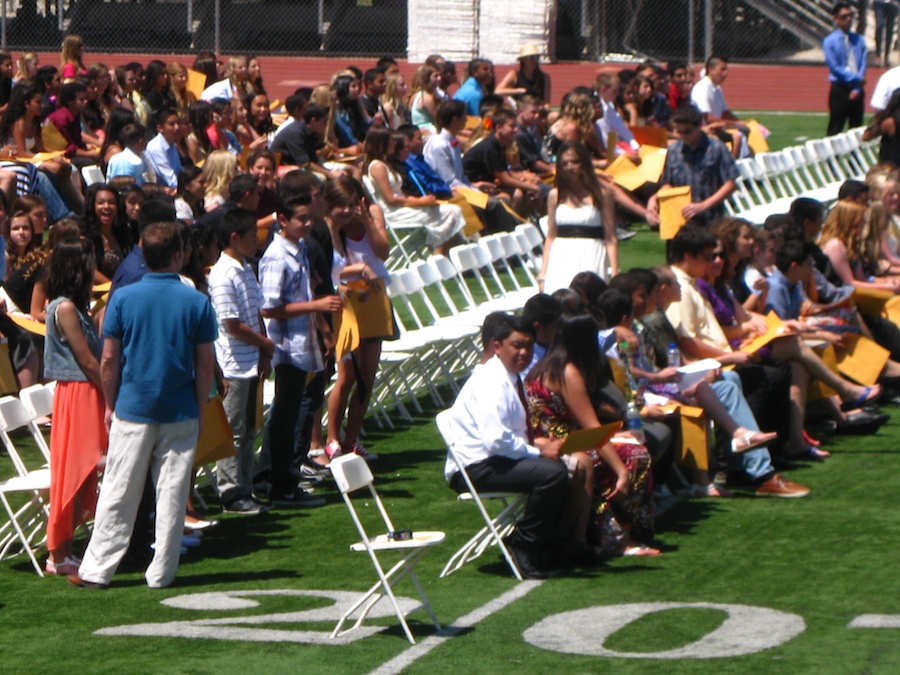 He has it in his hands.... Oops... He is following the girl!
Do You Remember? - In the time it takes you to understand a 13-year-old, he turns 14.  ~Robert Brault

Hold on.... That's Nick paying attention

Bob had a great idea.... Leave now and save a place at BJ's.... We did!
Time For "BJ's" To Continue The Celebration

Nick's choice.... an excellent choice

Is someone happy or not???

We all enjoyed Nick opening his cards

Aunt Carol was having a ball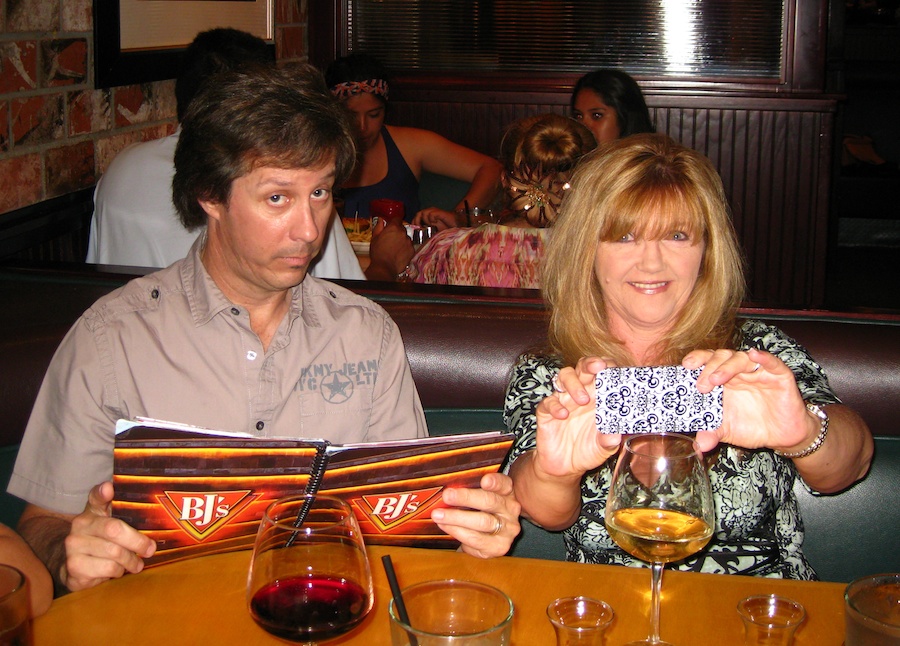 Proud Mom and Dad

Snapped a picture of the girls snapping a picture.... What??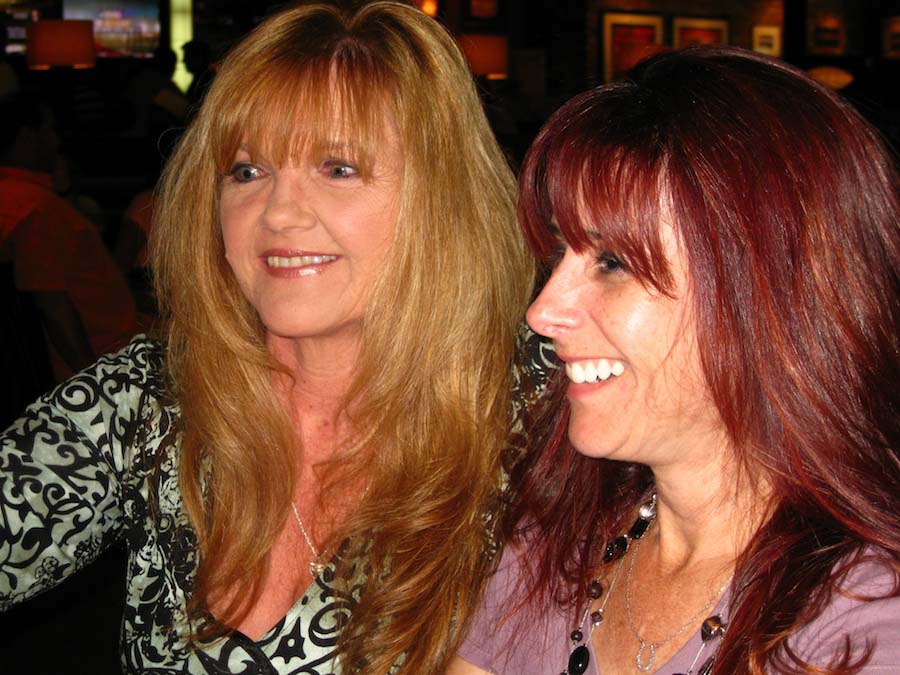 All smiles

"Mom and Dad! Do all cards come with money now that I am in High School??"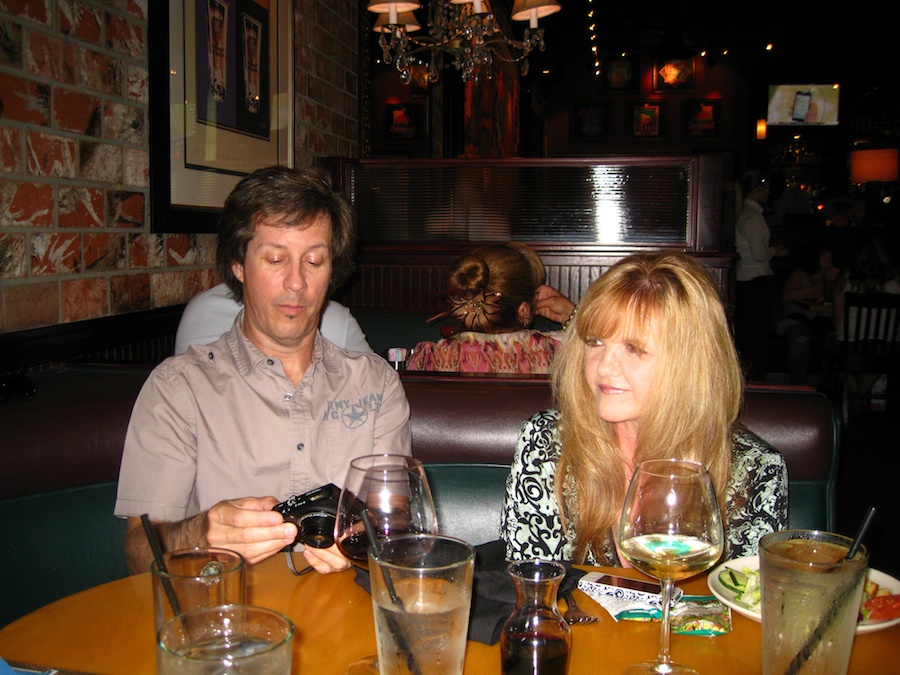 "No dear... Only sometimes!"

Lookin' good!

Robin celebrates with a hot wing

Bob is just enjoying life...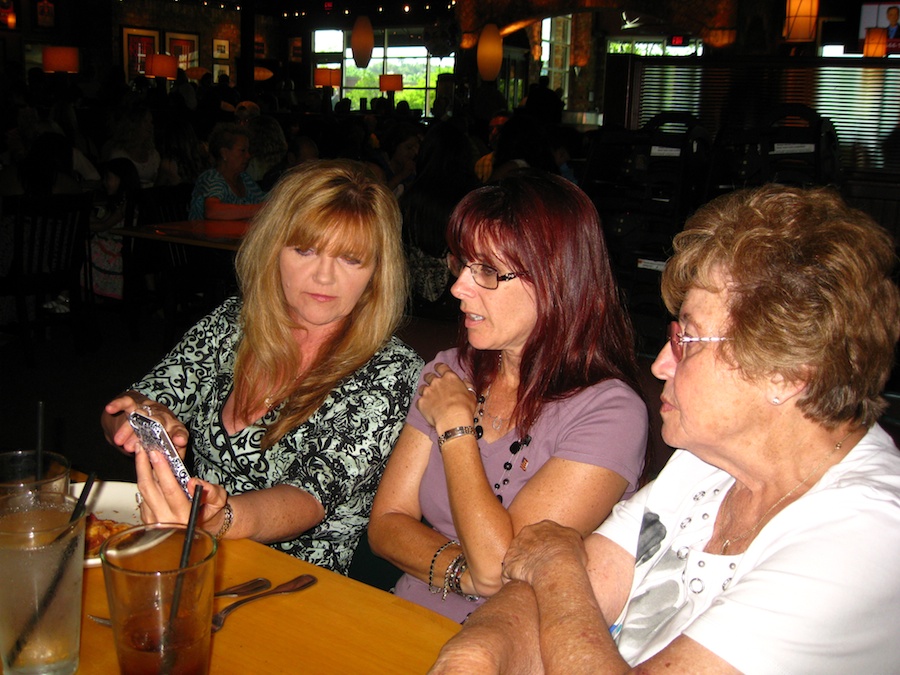 Pat gives the ladies iPhone lessons

We are all so happy for Nick and proud of him!
Do You Remember? - In order to know whether a human being is young or old, offer it food of different kinds at short intervals.  If young, it will eat anything at any hour of the day or night.  ~Oliver Wendell Holmes