At The OC Fair July 2011 With Bob Duda And The Aeromyth Band

Play the video and see the wild man on the drums
Did You Know? - Aerosmith is the best-selling American rock band of all time, having sold more than 150 million albums worldwide, including 66.5 million albums in the United States alone. They also hold the record for the most gold and multi-platinum albums by an American group. The band has scored 21 Top 40 hits on the Billboard Hot 100, nine number-one Mainstream Rock hits, four Grammy Awards, and ten MTV Video Music Awards. They were inducted into the Rock and Roll Hall of Fame in 2001, and were included among both Rolling Stone's and VH1's lists of the 100 Greatest Artists of All Time.
Bob Was Playing In The "Hangar"... The New Music Venue At The Fair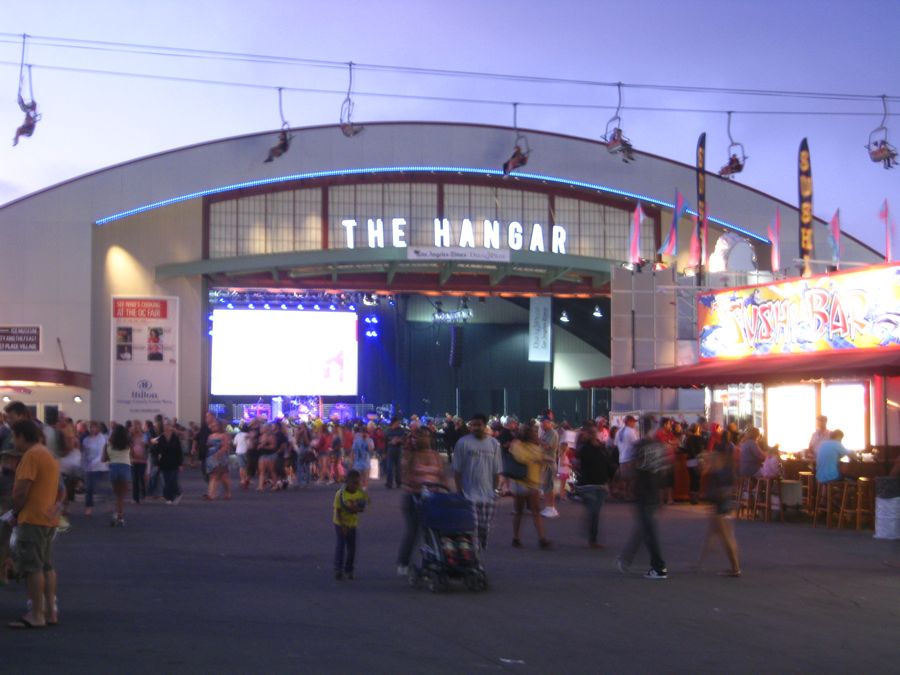 It was getting to be dusk
Costa Mesa, Calif. (May 31, 2011) – The OC Fair (July 15-August 14, 2011) has announced the full summer concert lineup at The Hangar for 2011. Added to the Fair's entertainment options in 2010, The Hanger is a 23,000-square-foot aviation-style structure featuring an incredible lineup of top-notch tribute and original bands. From classic rock and blues to pop superstar tributes,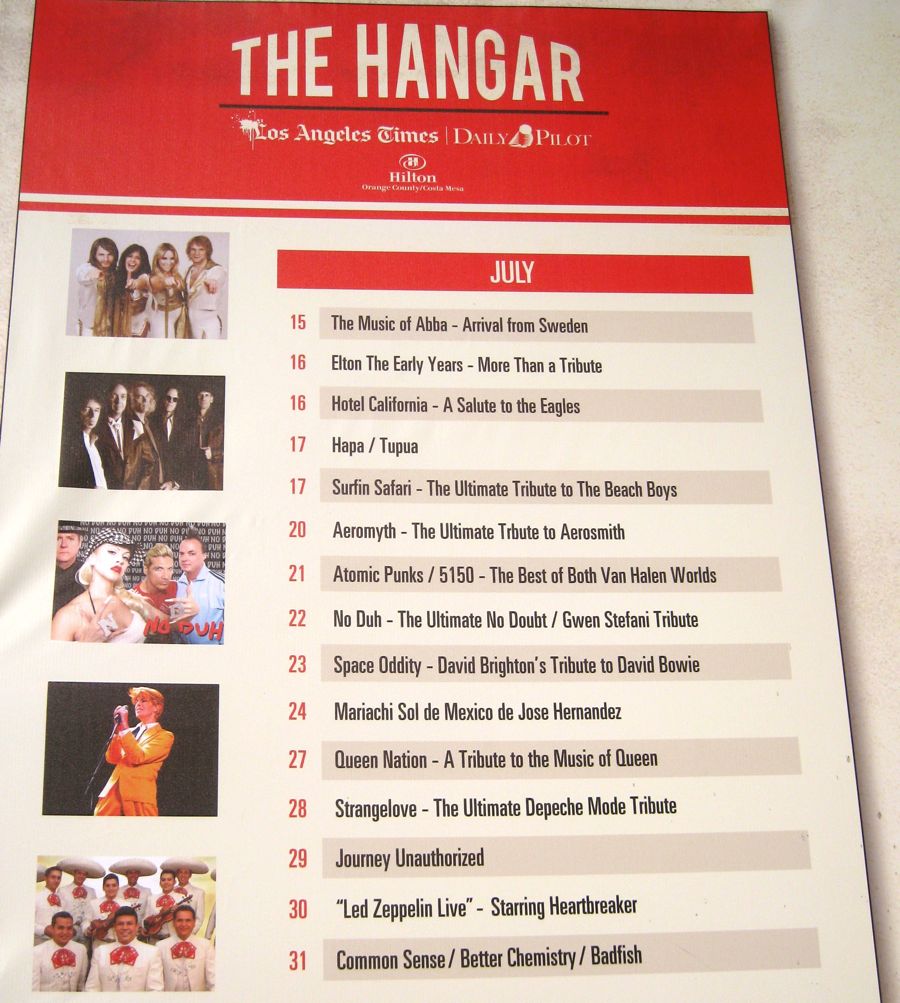 Nothing like being on a billboard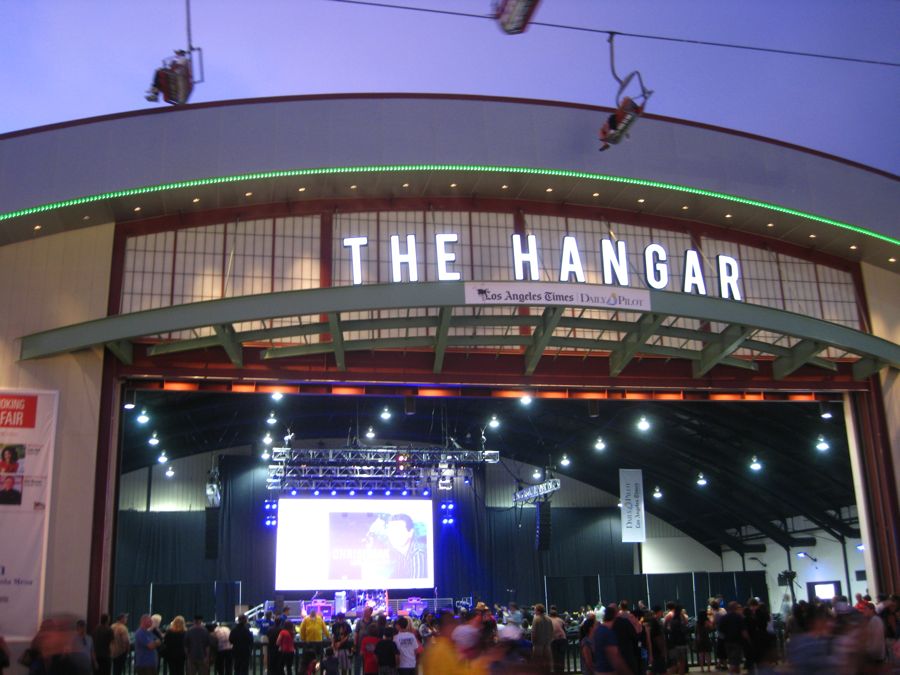 We headed inside and guess what.... Friends where already there
Friends And Family Were Invited With First Class Seats.. Thank You Aeromyth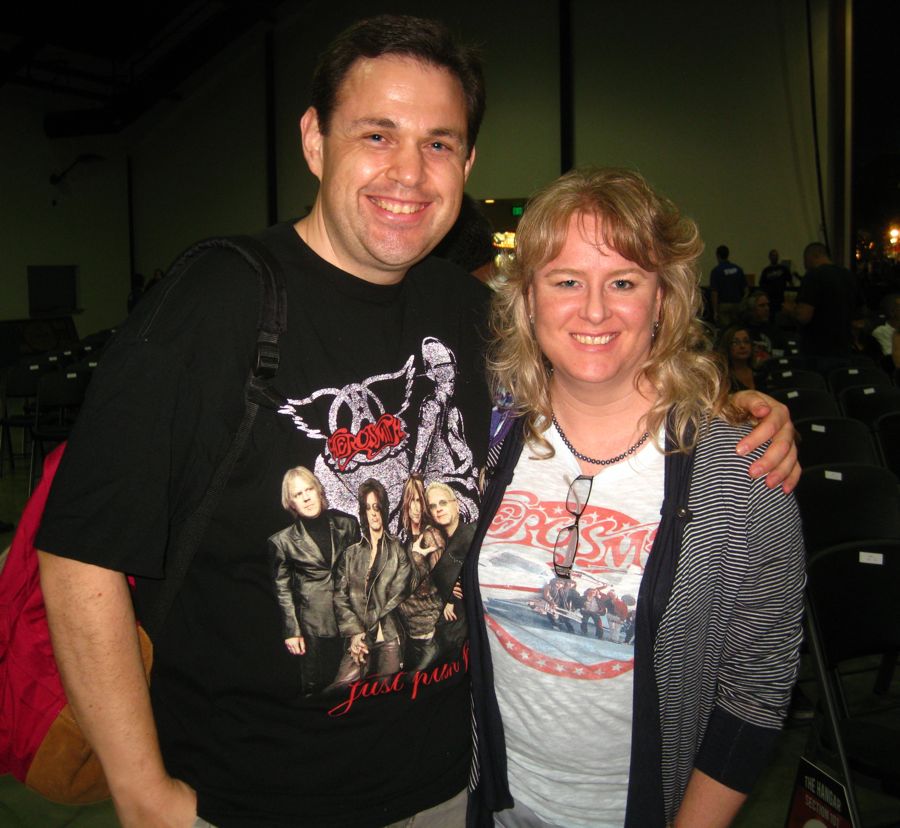 Sam and Brenda

Mike and Margie
Did You Know? - You know what we need? More cowbell. 'More cowbell' is an American pop culture catch phrase originally derived from a Saturday Night Live comedy sketch about the recording of a song by Blue Öyster Cult.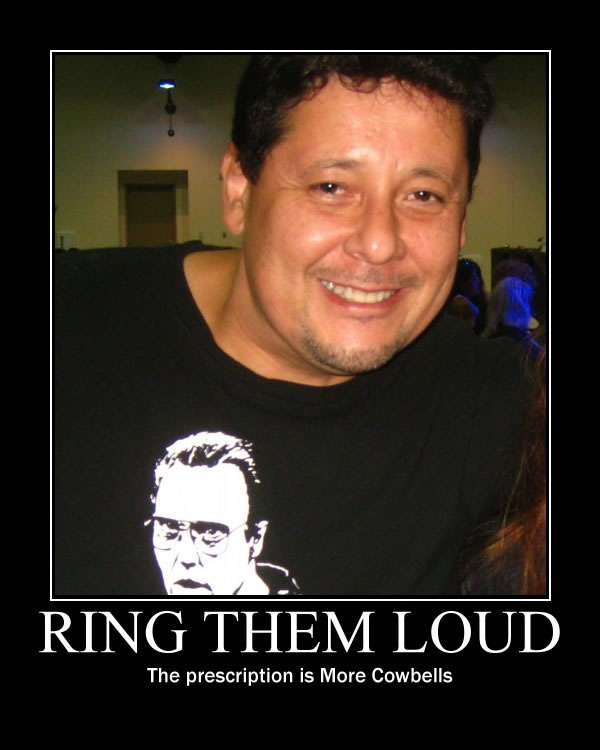 We Were Not Exactly Sure What To Expect...

The graphic was a tad worrisome... But alas, all went well
Did You Know? - Aerosmith is an American rock band, sometimes referred to as "The Bad Boys from Boston" and "America's Greatest Rock and Roll Band". Their style, which is rooted in blues-based hard rock, has come to also incorporate elements of pop, heavy metal, and rhythm and blues, and has inspired many subsequent rock artists. The band was formed in Boston, Massachusetts in 1970. Guitarist Joe Perry and bassist Tom Hamilton, originally in a band together called the Jam Band, met up with singer Steven Tyler, drummer Joey Kramer, and guitarist Ray Tabano, and formed Aerosmith.
What Is A Tribute Band??
Did You Know? - A tribute act is a music group, singer, or musician who specifically plays the music of a well-known music act - sometimes one which has disbanded, ceased touring or is deceased. Probably the largest class of tributes acts are Elvis impersonators, individual performers who mimic the songs and style of Elvis Presley. However, most tribute acts are groups (tribute band or tribute group) and are tributes to a group.
A tribute band does not include members of the original band whose music is being honored. If a member is included in a band performing the music of their original group, the band is seen as a spin-off band rather than a tribute band. However, guest appearances do occur.
Tribute bands usually name themselves based on the original band's name, some song and even albums.

The real Aeromyth relaxing
Did You Know? - AEROMYTH has become known as the top Aerosmith Tribute band worldwide! Performing all over the USA and International dates such as Mexico, Canada, Honduras, The Dominican Republic and El Salvador since 2002. Chris Vandahl does an amazing portrayal of Steven Tyler, including all of his dance moves, costumes, stage show and amazing recreation of Tyler's outrageous vocals!


Bob warms up
Did You Know? - Bob Duda as Joey Kramer: Bob started playing drums literally on pots and pans at age 4 but soon out-grew the kitchen floor and onto my first real kit at age 7. Most of his time was spent practicing by putting records on the stereo in his room and playing along. "It drove my family crazy!" (Laughing.)
Bob spent the late '80's in a variety of bands performing throughout the Hollywood club circuit and recording demo's. In 1992 Bob joined forces with the band Takara which featured Jeff Scott Soto as guest vocalist & producer. For the next 6 years the band recorded 3 CD's for worldwide release and received critical acclaim all around.
Being a tribute scene veteran, Bob has lent his drum talent paying tribute to Bon Jovi & Journey and Def Leppard where to date has performed over 250 shows worldwide. "I'm having the time of my life!"


The light dim and the music begins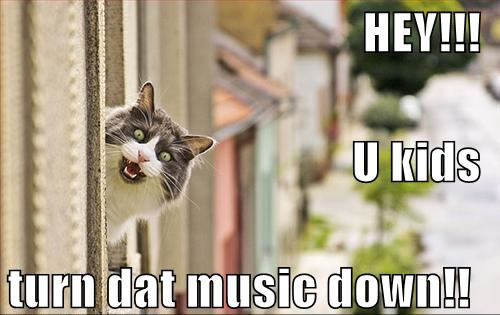 Ghostly lighting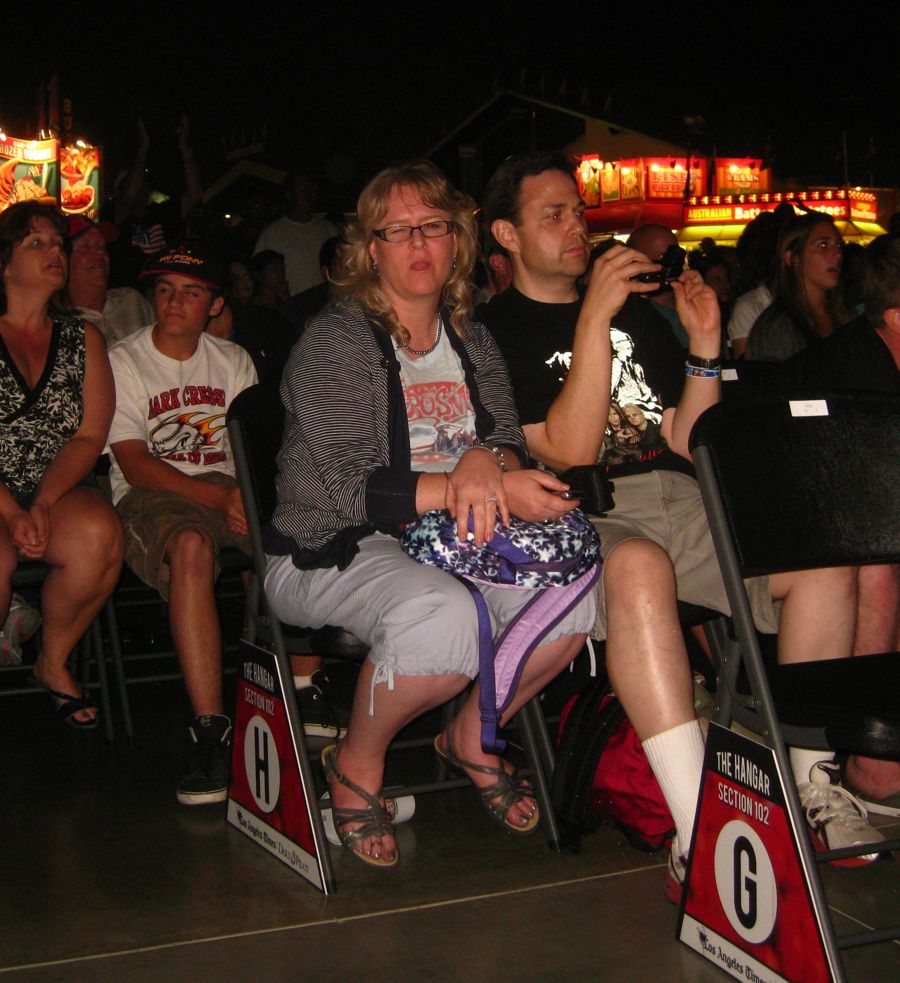 Brenda and Paul exchange texts and funny faces... Brenda's texts kept us in stitches
Our sound meter on the iPhone registered 104 dB for about 90 minutes. Brenda saved the day with an extra set of earplugs for Paul.
| Level of noise in dB(A) | Maximum daily exposure time |
| --- | --- |
| 85 | 8 Hours |
| 91 | 2 Hours |
| 97 | 30 Minutes |
| 103 | 7 Minutes |

Alterwords we all meet and greet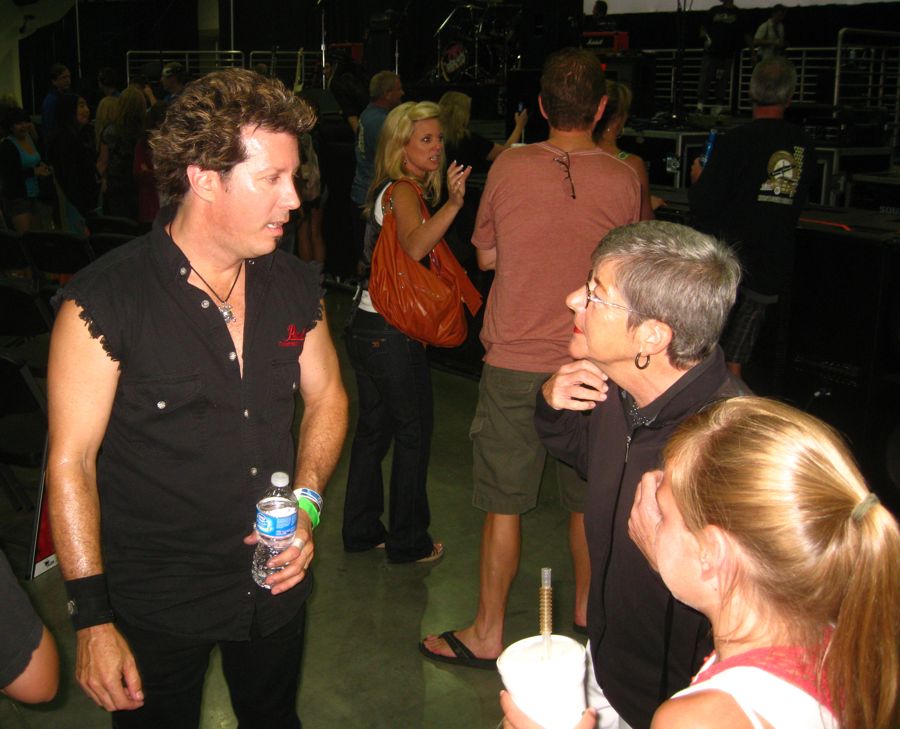 Bob just had a major 90 minute workout

Robin and Ray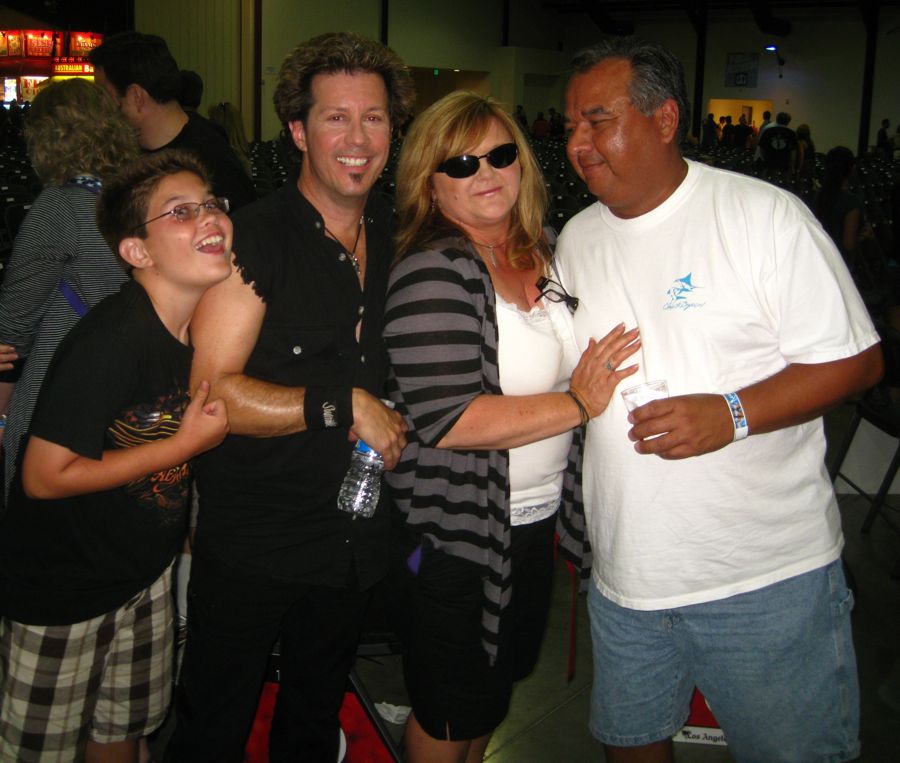 Nick the ham with Dad, Mom and Ray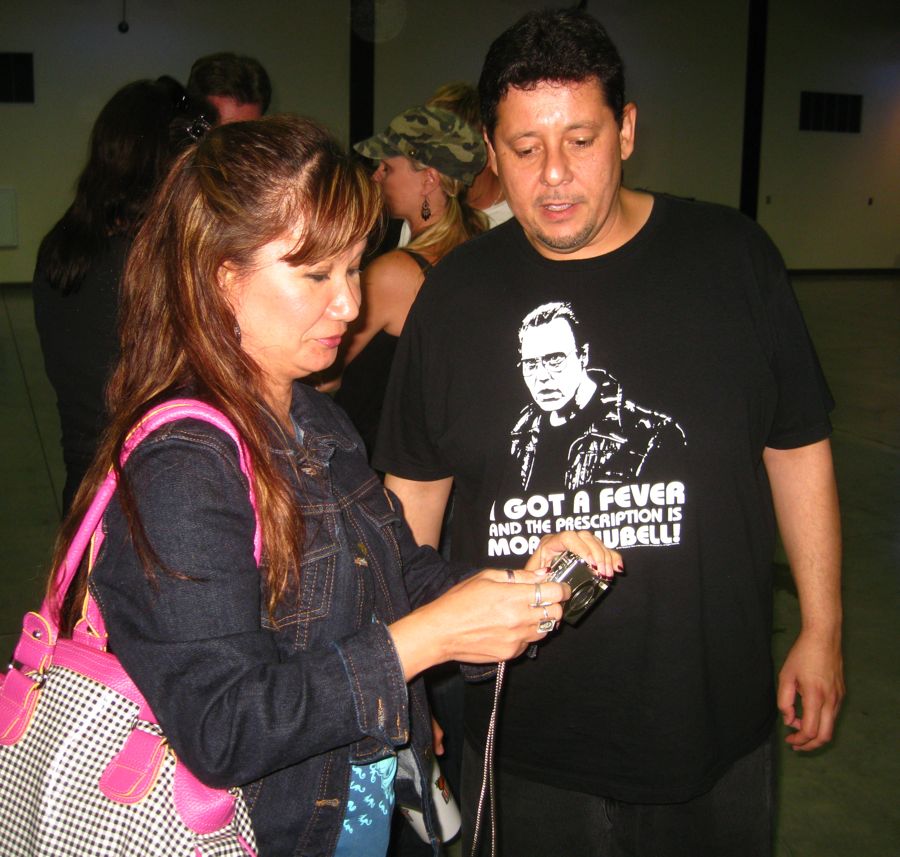 Getting the camera warmed up

"What did you think, Nick???"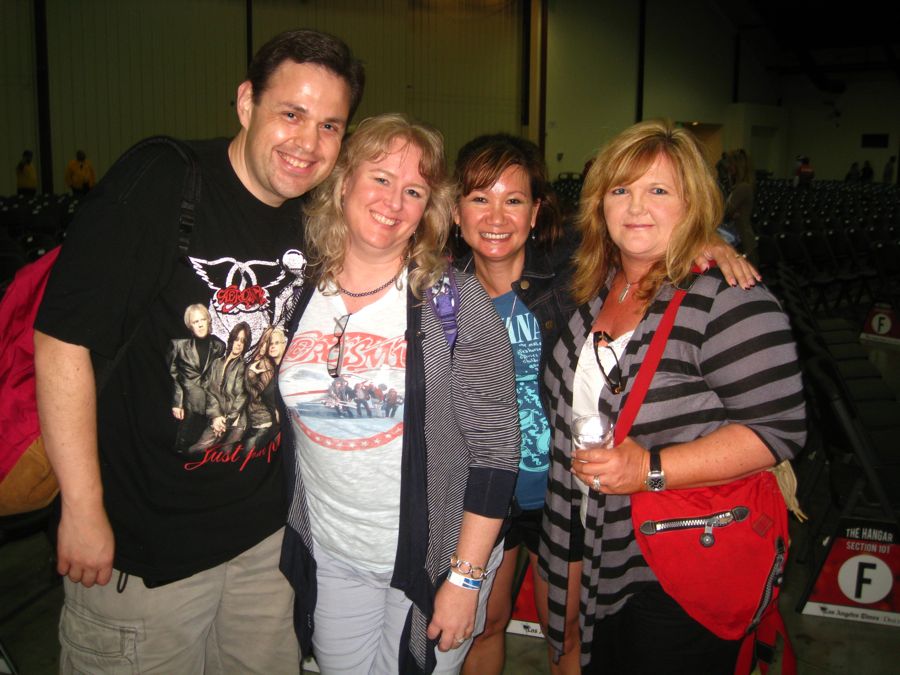 Everybody loved the concert. It was a real experience to be this close to the music and action!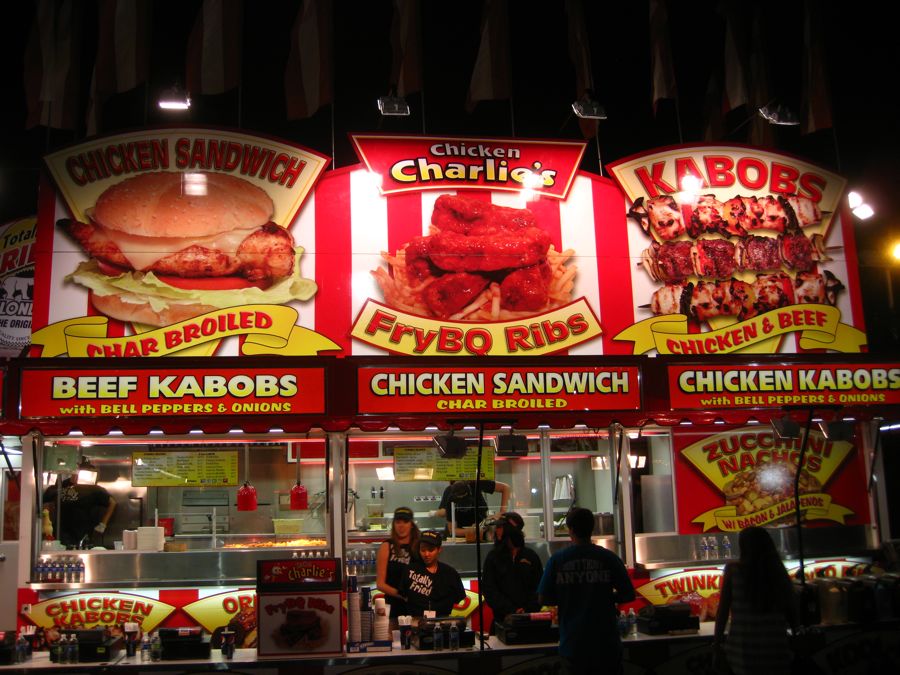 Time to go home