The Sky Room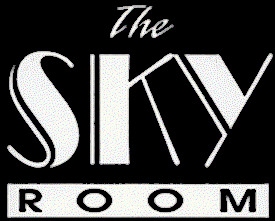 Dust off your spats and return to the days of Glenn Miller at the historic Sky Room , which reopens in January high above Long Beach. The elegant restaurant, which first gained popularity as a hangout for high-ranking military officers during World War II, was refurbished (in 1998) to its original Art Deco splendor.
The restaurant returned to its heritage by featuring fine cuisine and dancing to the classic big band tunes performed by live entertainment. The Sky Room is located atop the Breakers Residence, and both enjoy a rich history.
The Breakers Hotel opened in 1926 as an oceanfront, luxury resort. In 1938, when purchased by Conrad Hilton, the Breakers Hotel became the eighth in the Hilton chain of hotels. The sky room became a popular meeting place for celebrities and military personnel during the Second World War.
It is rumored that espionage agents were sent to infiltrate the Sky Room and that two spies were arrested there. For press information contact Monica Poling, 562/436-3645 x118.
Oh Yes.... while dancing, you can see the Queen Mary fireworks and the Harbor Lights.
Live big band music, lead by Barry Anthony Trop, will take guests back to the days of refined sophistication every evening featuring the sounds of swing and jazz with the return of Glenn Miller, Moonlight Serenade and In the Mood.