We First Joined The Elks In 1978 And Then Re-Joined In 2007
Mission - To inculcate the principles of Charity, Justice, Brotherly Love and Fidelity; to recognize a belief in God; to promote the welfare and enhance the happiness of its Members; to quicken the spirit of American patriotism; to cultivate good fellowship; to perpetuate itself as a fraternal organization, and to provide for its government, the Benevolent and Protective Order of Elks of the United States of America will serve the people and communities through benevolent programs, demonstrating that Elks Care and Elks Share.
In our local area we have several Elks Lodges but we frequent the Santa Ana Elks , Fullerton, and Garden Grove Elks. We have met such nice friends there and totally enjoy of visits and participation.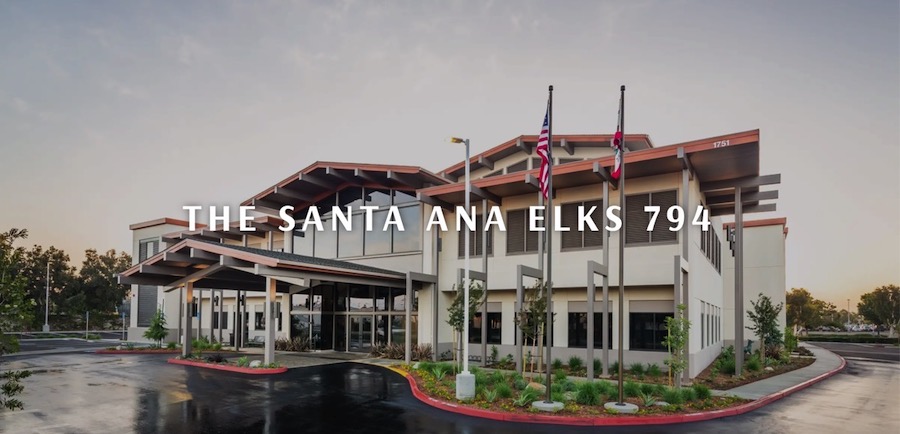 My wife of 32 years and I spent a lot of time at the Elks joining in on their activities including dancing. Most of our friends are Elks and we enjoyed their company.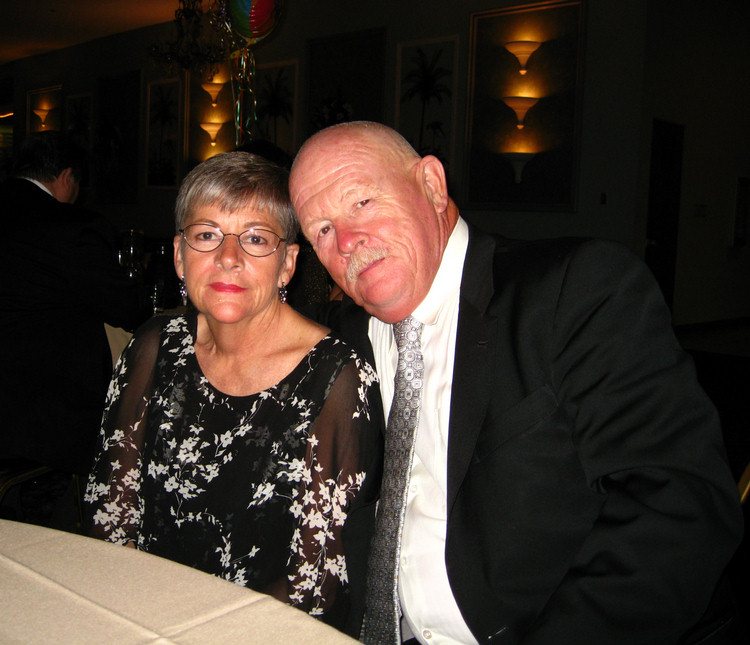 Sue and Paul at the Santa Ana Elks for a dinner dance
Sue passed in February 2020 and I was alone for several months until Jan Mongell suggested I call Dr. Mary Cótê; she was also alone.
We had our first meeting (we had dinner at Patty's Place in Seal Beach) on July 28th 2020 and where married one year later July 29th 2021. We were not strangers to each other having know each through the Starlighters for two decades.
Mary loved to dance and she was familiar with the Elks so we went to the Santa Ana Elks for an event. A few months later, Mary became an Elk at Lodge 794, Santa Ana.
In fact, while I was alone my dear friend Bob Zaitz pried me out of the house and insisted I go to lunch with him at Santa Ana on a Thursday. For the past three years, I went to "Girls Night Out" every Thursday and Mary joined in when she retired form the VA in 2021. We are "regulars!"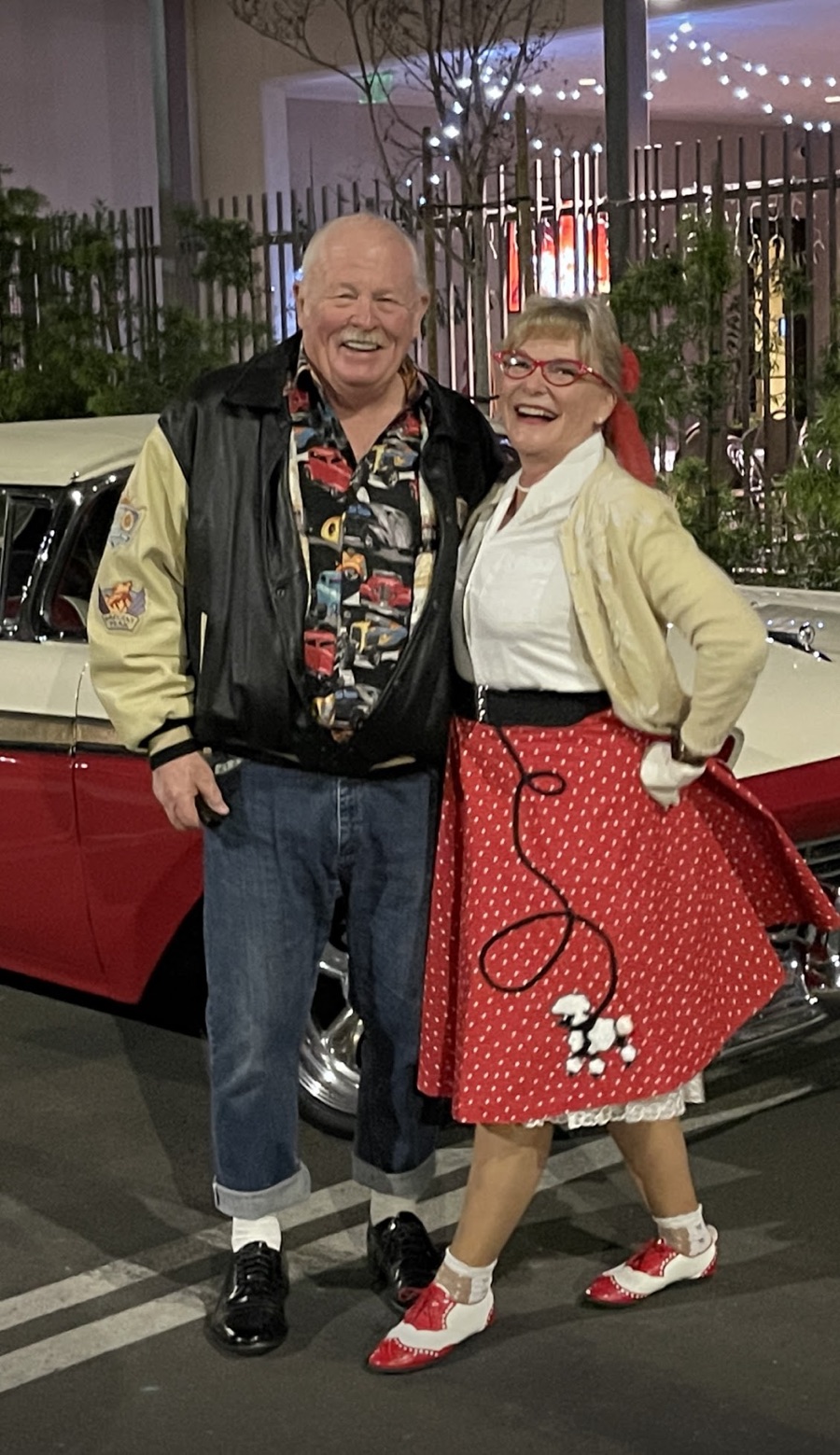 We made a great team at the 1950s Sock Hop!
Our First Grandson To Become An Elk
Nick begins the process of becoming an Elk!

Grandson just became an Elk!
The Hour of Recollection
Deceased and otherwise absent lodge members are recalled each evening at 11 pm. when the lodge esquire intones, "It is the Hour of Recollection." The exalted ruler or a member designated by him gives the 11 o'clock toast, of which this version is the most common:
"You have heard the tolling of eleven strokes. This is to remind you that with Elks, the hour of eleven has a tender significance. Wherever Elks may roam, whatever their lot in life may be, when this hour tolls upon the dial of night, the great heart of Elkdom swells and throbs. It is the golden hour of recollection, the homecoming of those who wander, the mystic roll call of those who will come no more. Living or dead, an Elk is never forgotten, never forsaken. Morning and noon may pass him by, the light of day sink heedlessly into the west. But ere the shadows of midnight shall fall, the chimes of memory shall be pealing forth the friendly message: To our absent members."