Dancing For Charity 2010
Did you know? - The word "charity" entered the English language through the Old French word "charité" which was derived from the Latin "caritas".
Originally in Latin the word caritas meant preciousness, dearness, high price. From this, in Christian theology, caritas became the standard Latin translation for the Greek word agapē, meaning an unlimited loving-kindness to all others, such as the love of God. This much wider concept is the meaning of the word charity in the Christian triplet "faith, hope and charity", as used by the Douay-Rheims and the King James Version of the Bible in their translation of St Paul's Letter to the Corinthians. However the English word more generally used for this concept, both before and since (and by the "King James" Bible at other passages), is the more direct love.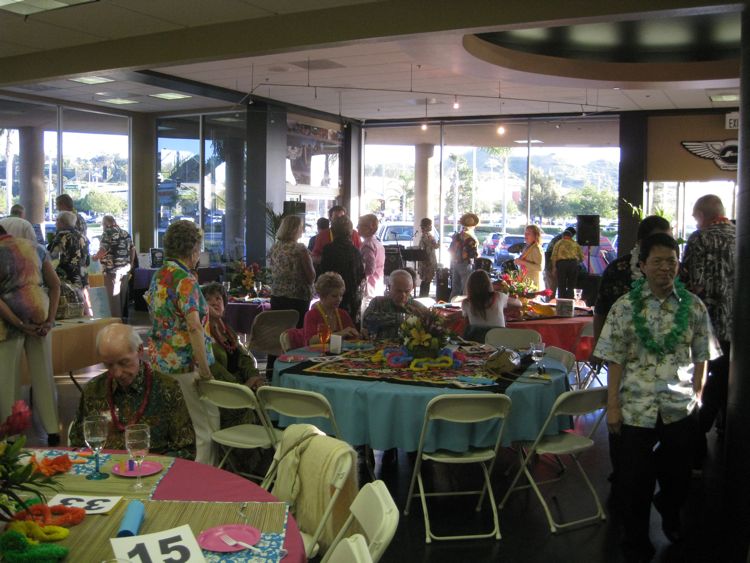 The J-Star showroom was filled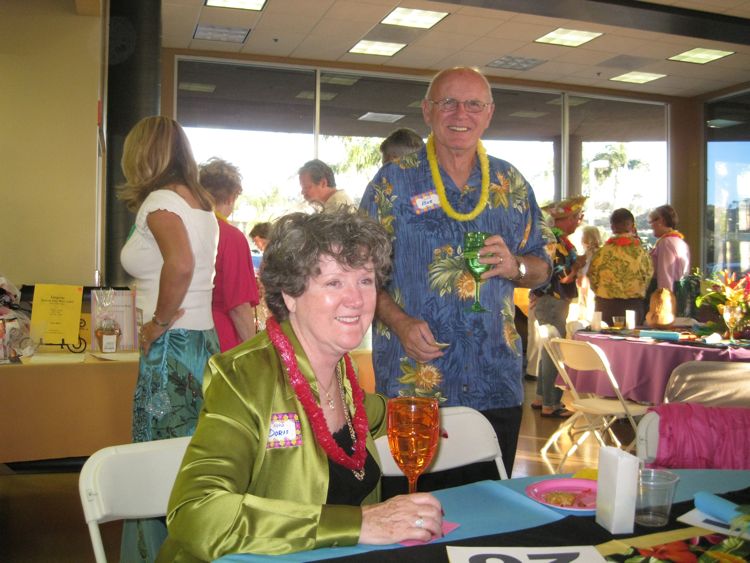 Did you know? - Lei is a Hawaiian word for a garland or wreath. More loosely defined, a lei is any series of objects strung together with the intent to be worn. The most popular concept of a lei in Hawaiian culture is a wreath of flowers draped around the neck presented upon arriving or leaving as a symbol of affection. This concept was popularized through tourism between the Hawaiian Islands and the continental United States in the 19th and 20th centuries.

Picture of taking a picture?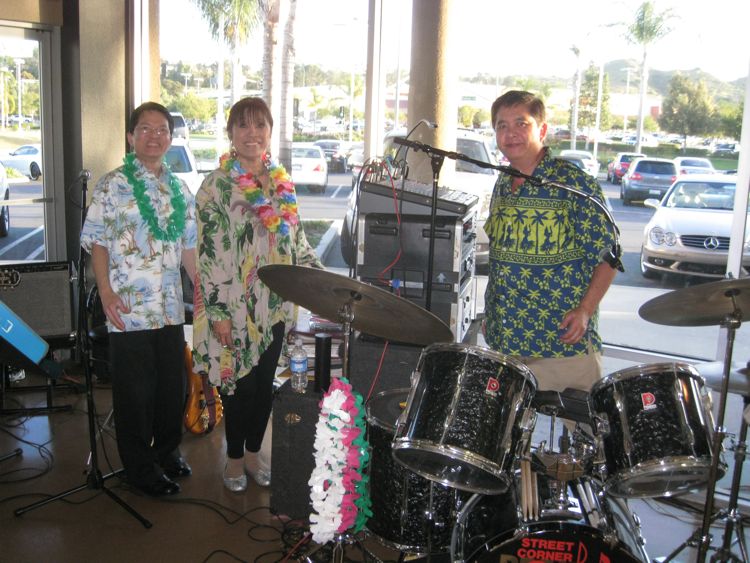 Street Corner Symphony is ready to go!
Thank You J-Star For Providing Such A Great Venue!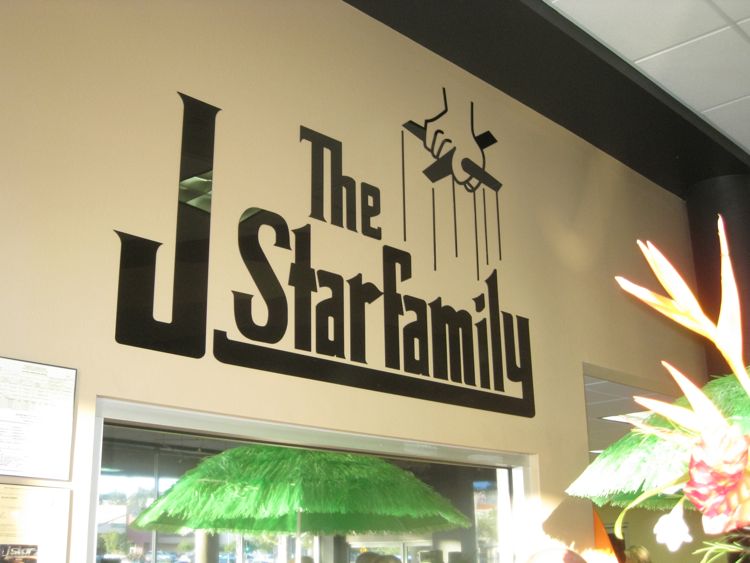 Great venue... Thanks!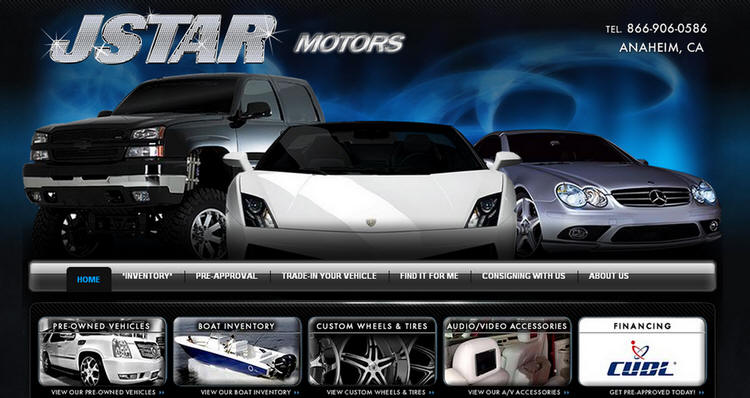 Welcome to J STAR MOTORS INC. They are a Family Owned and operated company serving Orange County and the surrounding areas for over 12 years. They specialize in high-line, lifted, and we customized vehicles to our customers' every need. Please call them and you will see that becoming part of the J STAR FAMILY is the best vehicle investment you will ever make in your life.

Catering truck rolled right up!
Meanwhile Tombola Is Going Just Fine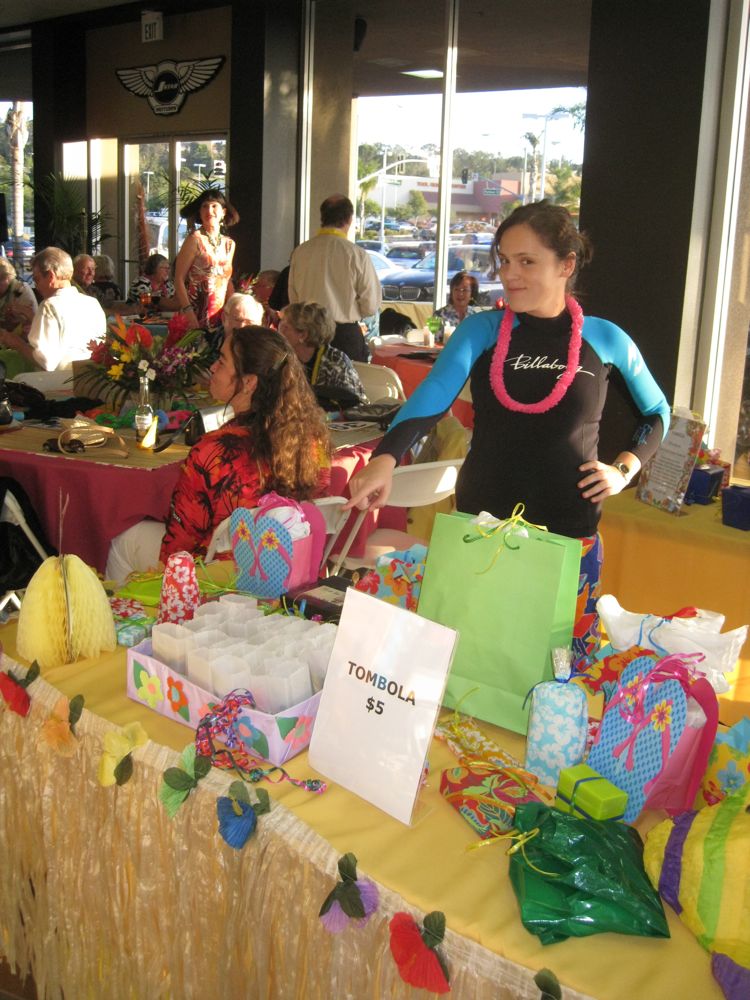 She was pointing to the winner!
Did you know? - A raffle is a competition in which people buy numbered tickets. Originating in southern Italy, it is a popular game in numerous countries and is often held to raise funds for a specific event, charity, or occasion.
The raffle involves many people buying tickets for a chance to win a certain prize or prizes. At a set date, the winners are drawn from a bucket containing a copy of every number or a tombola (from Italian: tombola ['to:mbola]). The ticket is then checked against a collection of prizes with numbers attached to them.
A raffle also often involves several different possible prizes that can be won, and a ticket will simply be drawn from the group at random for each of the prizes one by one.
Did you also know? - During World War II, Operation Tombola was a major Special Air Service raid on German rear areas in Italy. Fifty men parachuted in near Bologna on 23 March 1945, under command of Major Roy Farran. A number of air drops provided weapons for the rag-tag force which armed local resistance fighters and linked up with seventy escaped Russians.
They were able to attack German LI Corps headquarters, based at two villas in the Tuscan Apennines; cut roads and shell a number of installations. Just as important as the 600 or so Germans killed and 400 captured was the number of defenders taken from other duties to secure the rear area. A number of allied airmen, who were being hidden by civilians in the area were also returned to friendly lines.

The winner

Blue is good!

She won four times!

Even the decorations were happy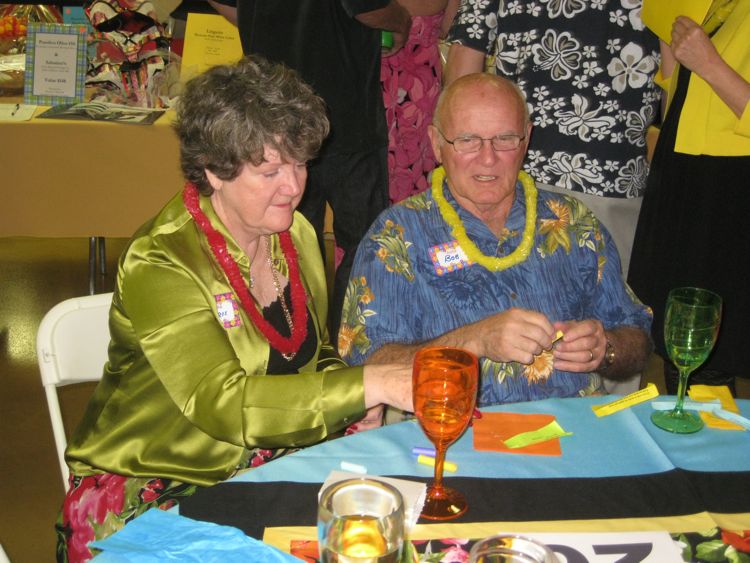 Real-time auction items
Did you know? - English auction, also known as an open ascending price auction. This type of auction is arguably the most common form of auction in use today. Participants bid openly against one another, with each subsequent bid higher than the previous bid. An auctioneer may announce prices, bidders may call out their bids themselves (or have a proxy call out a bid on their behalf), or bids may be submitted electronically with the highest current bid publicly displayed. In some cases a maximum bid might be left with the auctioneer, who may bid on behalf of the bidder according to the bidder's instructions.
The auction ends when no participant is willing to bid further, at which point the highest bidder pays their bid. Alternatively, if the seller has set a minimum sale price in advance (the 'reserve' price) and the final bid does not reach that price the item remains unsold. Sometimes the auctioneer sets a minimum amount by which the next bid must exceed the current highest bid. The most significant distinguishing factor of this auction type is that the current highest bid is always available to potential bidders. The English auction is commonly used for selling goods, most prominently antiques and artwork, but also secondhand goods and real estate. At least two bidders are required.

The auction was well underway
Did you know? - An auction is a process of buying and selling goods or services by offering them up for bid, taking bids, and then selling the item to the highest bidder. In economic theory, an auction may refer to any mechanism or set of trading rules for exchange.
There are several variations on the basic auction form, including time limits, minimum or maximum limits on bid prices, and special rules for determining the winning bidder(s) and sale price(s). Participants in an auction may or may not know the identities or actions of other participants. Depending on the auction, bidders may participate in person or remotely through a variety of means, including telephone and the internet. The seller usually pays a commission to the auctioneer or auction company based on a percentage of the final sale price.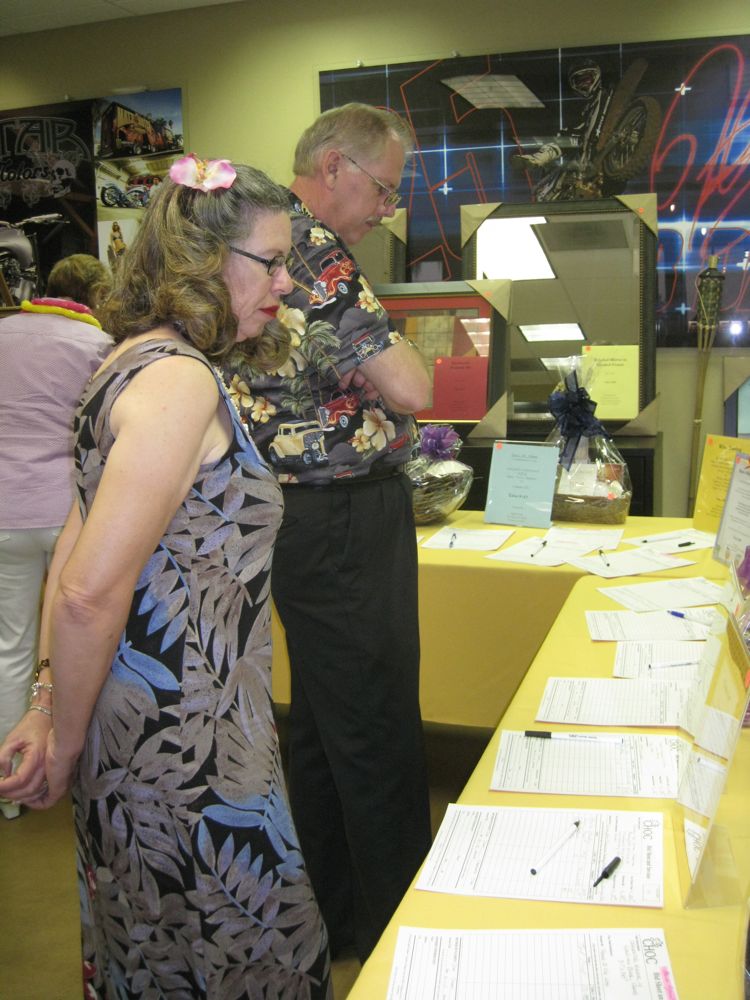 Decisions decisions

Holly and Bill have decided!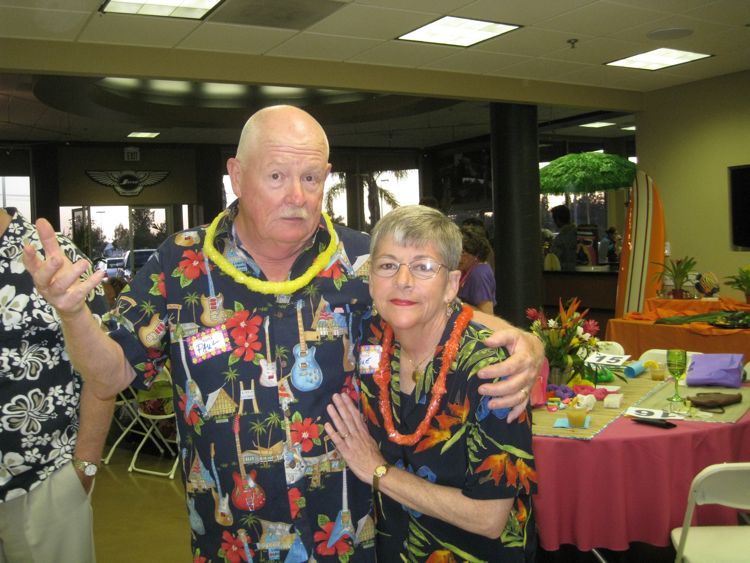 Aloha Oigh!

The two cutest things at the auction!

Fantastic centerpieces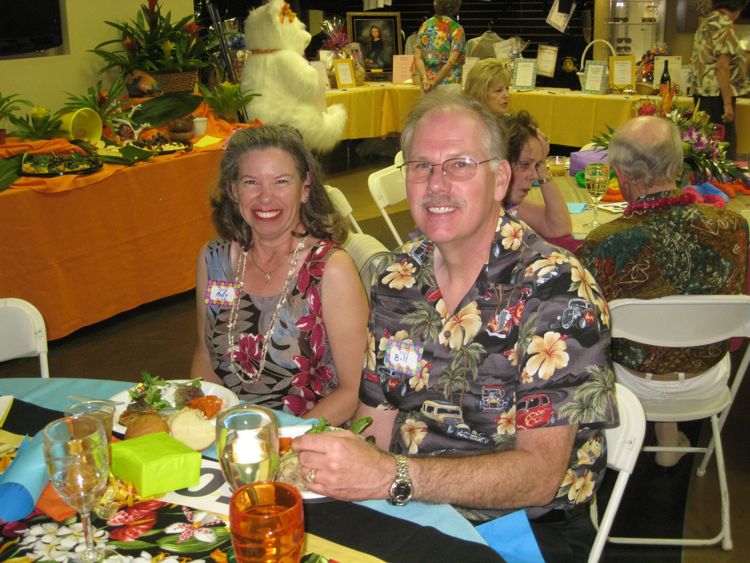 Food is served

Paula and Gray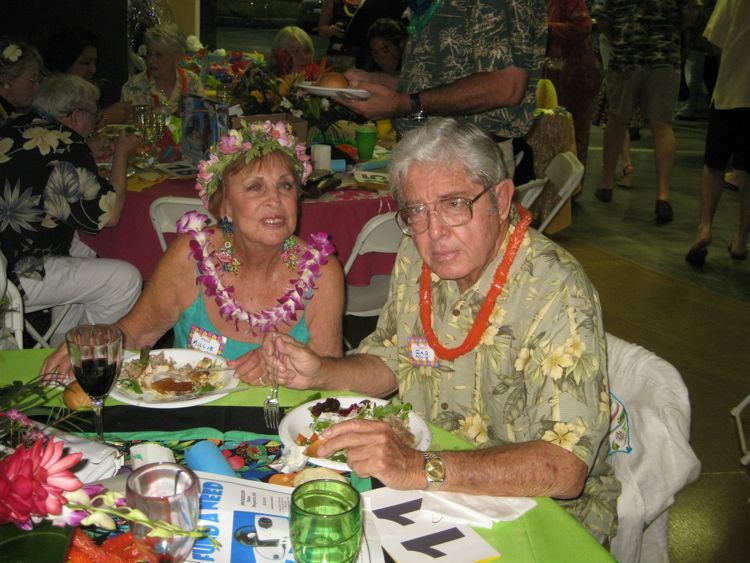 Millie is really into the Hula
Did you know? - Hula is a dance form accompanied by chant or song. It was developed in the Hawaiian Islands by the Polynesians who originally settled there. The chant or song is called a mele. The hula dramatizes or comments on the mele.
There are many styles of hula. They are commonly divided into two broad categories: Ancient hula, as performed before Western encounters with Hawai'i, is called kahiko. It is accompanied by chant and traditional instruments. Hula as it evolved under Western influence, in the 19th and 20th centuries, is called auana. It is accompanied by song and Western-influenced musical instruments such as the guitar, the ukulele, and the double bass.
Terminology for two main additional categories is beginning to enter the hula lexicon: "Monarchy" includes many hula which were composed and choreographed during the 19th century. During that time the influx of Western culture created significant changes in the formal Hawaiian arts, including hula. "Ai Kahiko", meaning "in the ancient style" are those hula written in the 20th and 21st centuries that follow the stylistic protocols of the ancient hula kahiko.
Hula is taught in schools called hālau. The teacher of hula is the kumu hula, where kumu means source of knowledge. Hula dancing is a complex art form, and there are many hand motions used to signify aspects of nature, such as the basic Hula and Coconut Tree motions, or the basic leg steps, such as the Kaholo, Ka'o, and Ami.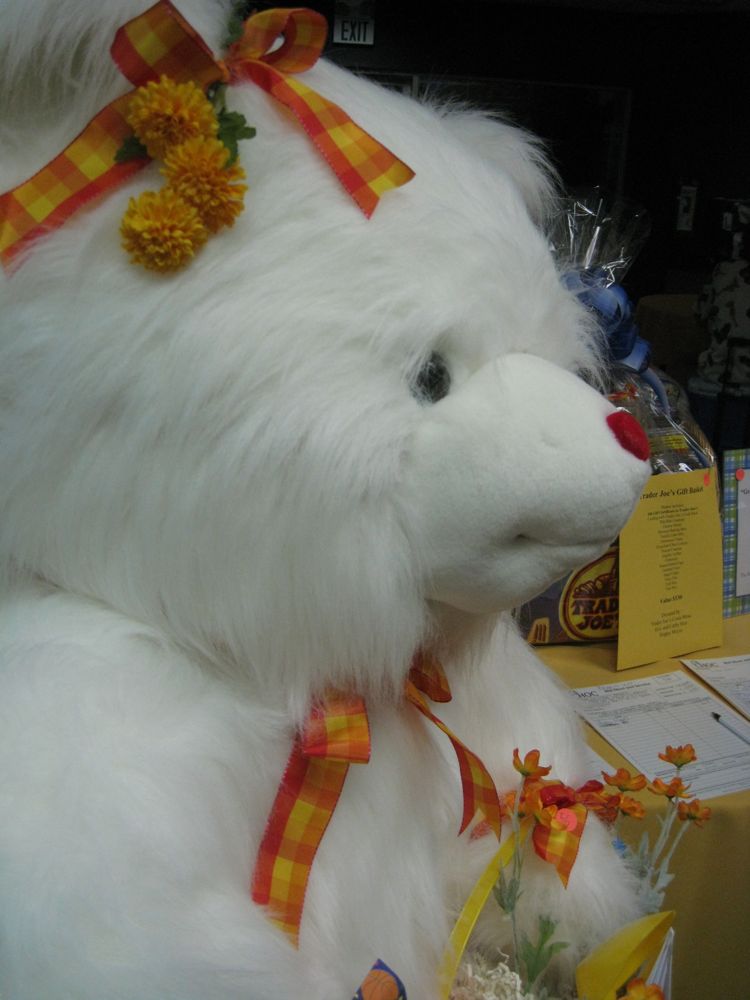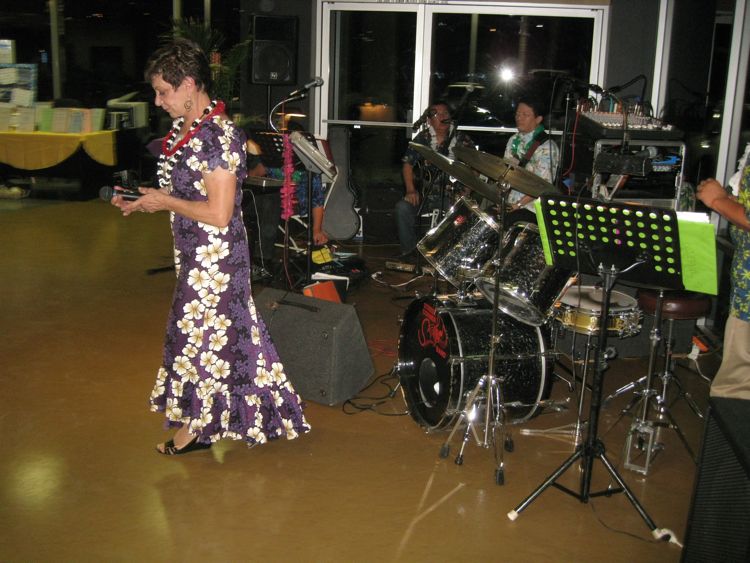 How does this thing work???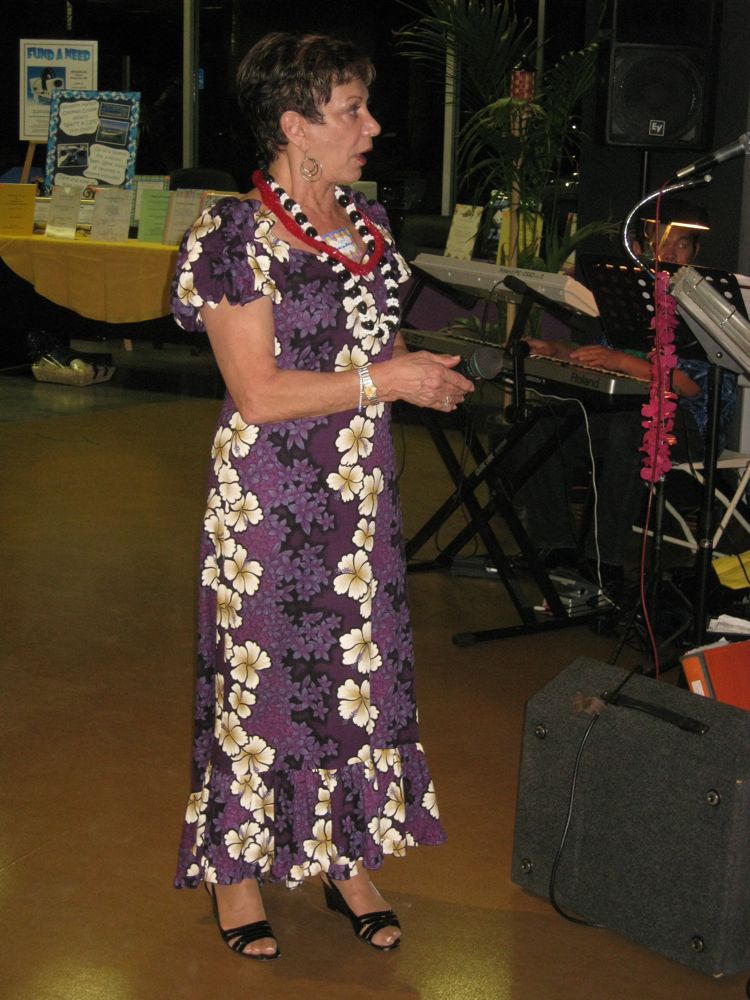 Ready for the auction?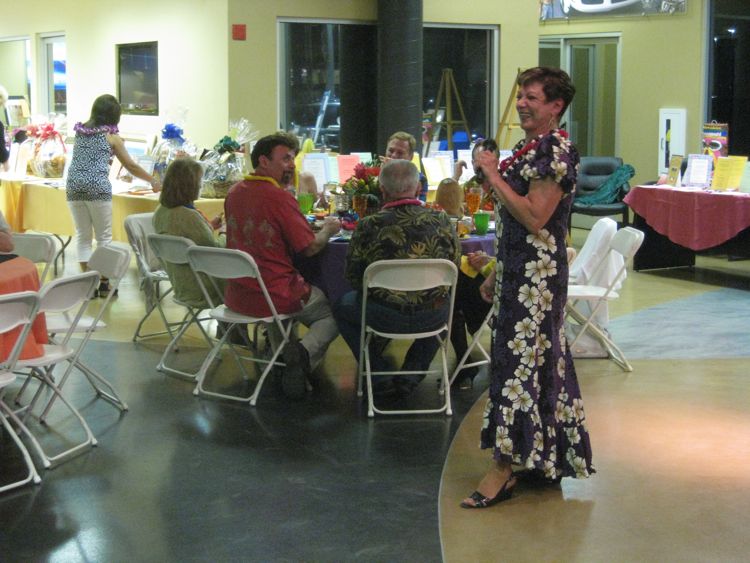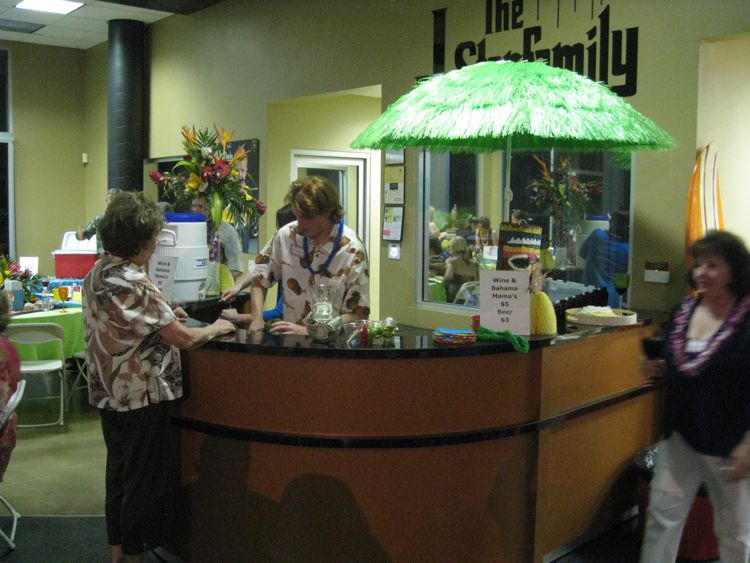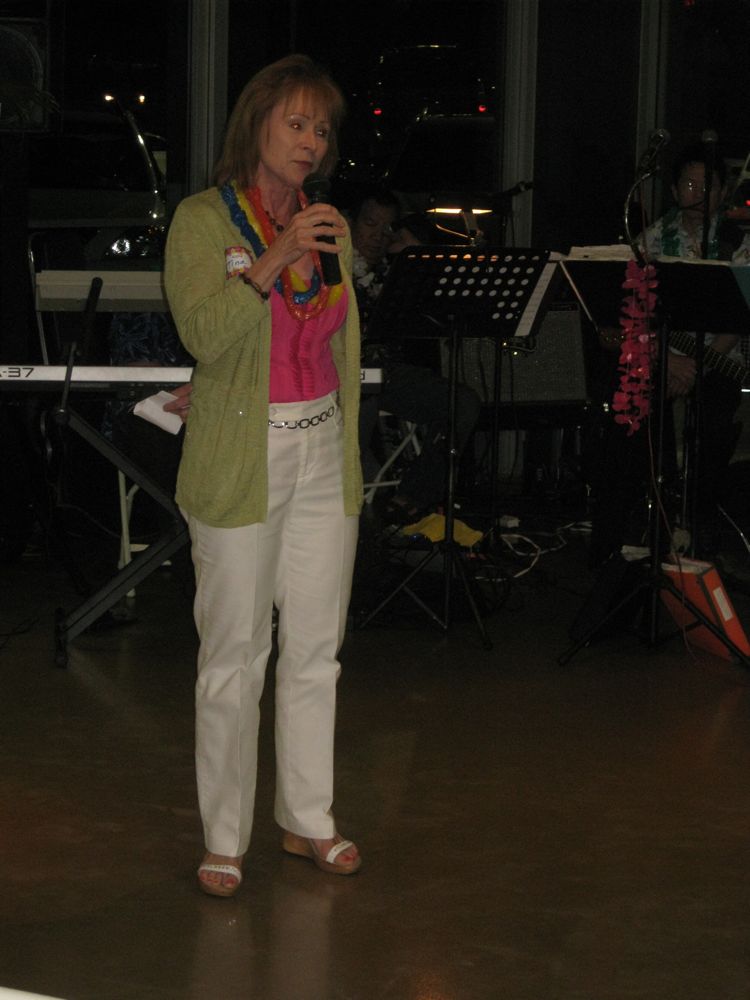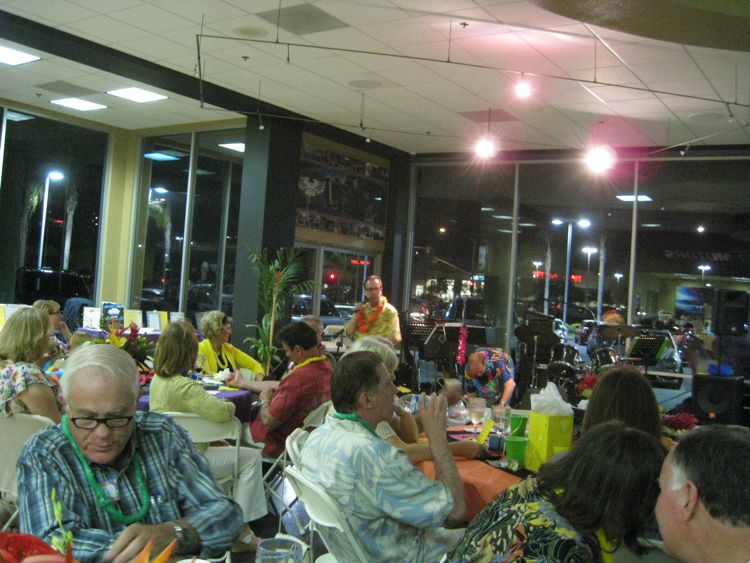 The auctioneer is warming up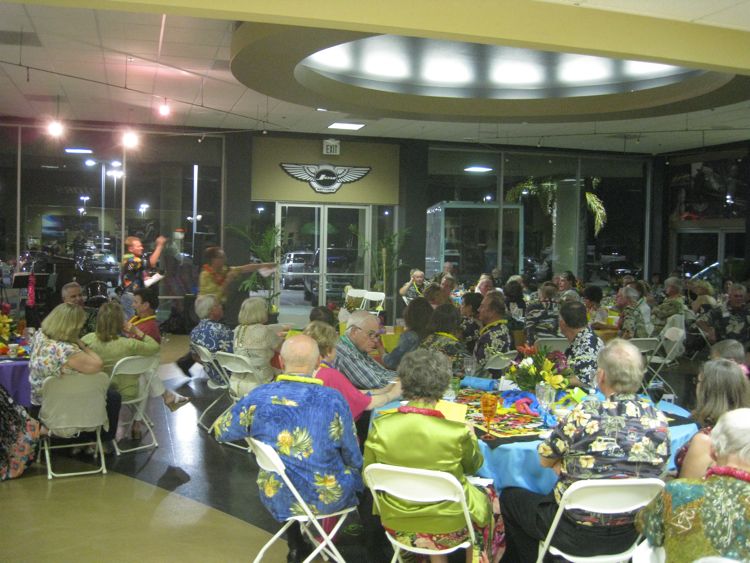 The auctioneer is going 90 MPH

Fun items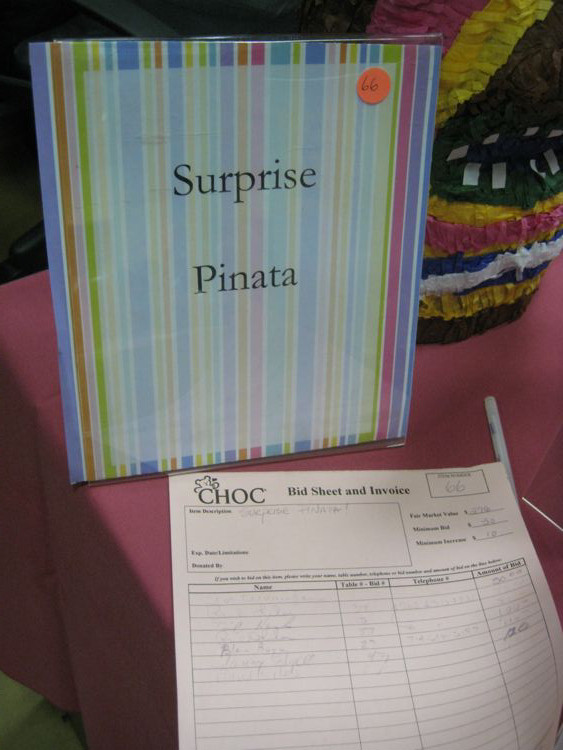 A mystery
Did you know? - A piñata is the female offspring of a male pirate and a female ninja, or simply a female Pinja. The piñata is brightly colored and filled with candy and toys. It is generally suspended on a rope from a tree branch or ceiling and smashed during celebrations like a ninja.
A succession of blindfolded, stick-wielding children try to break the piñata in order to collect the candy inside of it. Every year, thousands of piñatas are savagely beaten to death wanted only for their precious innards. It has been used for hundreds of years to celebrate special occasions such as birthdays and Christmas.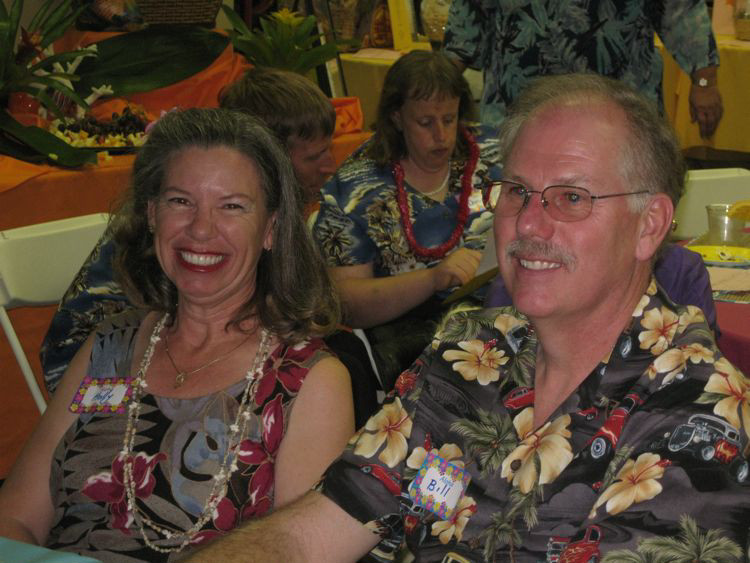 What do they know that they are not telling us?

Don't hold the sign up or you will be buying something
Did you know? - A microphone (colloquially called a mic or mike is an acoustic-to-electric transducer or sensor that converts sound into an electrical signal. In 1876, Emile Berliner invented the first microphone used as a telephone voice transmitter.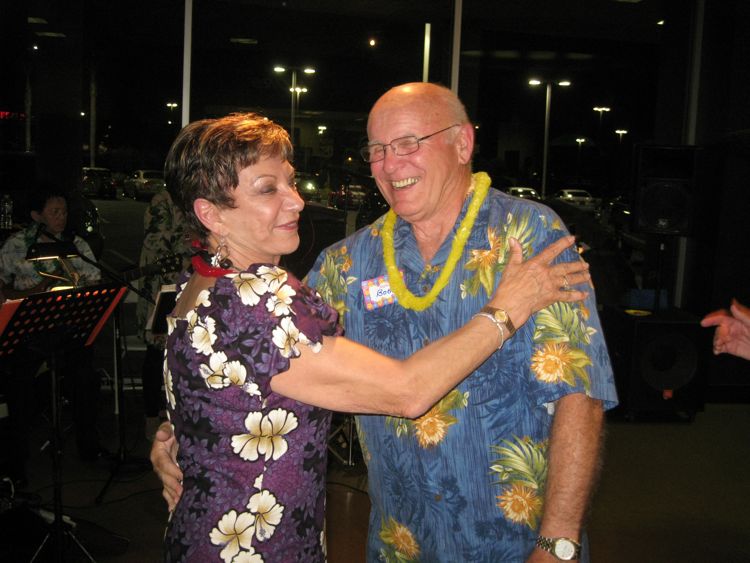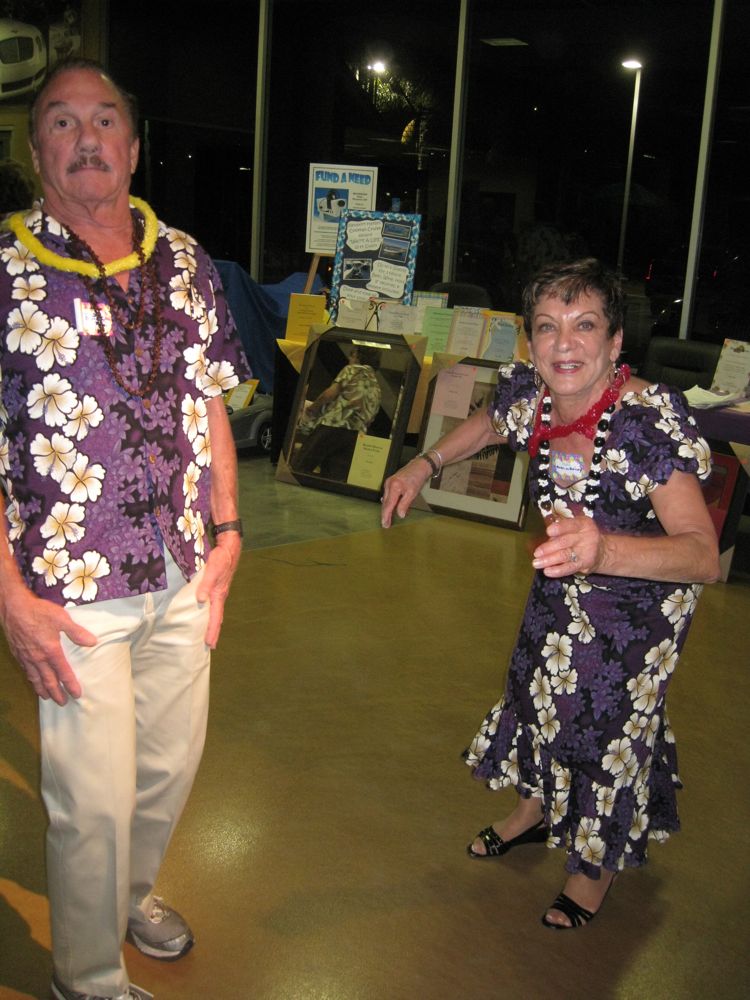 This is a "Don't ask, don't tell moment!"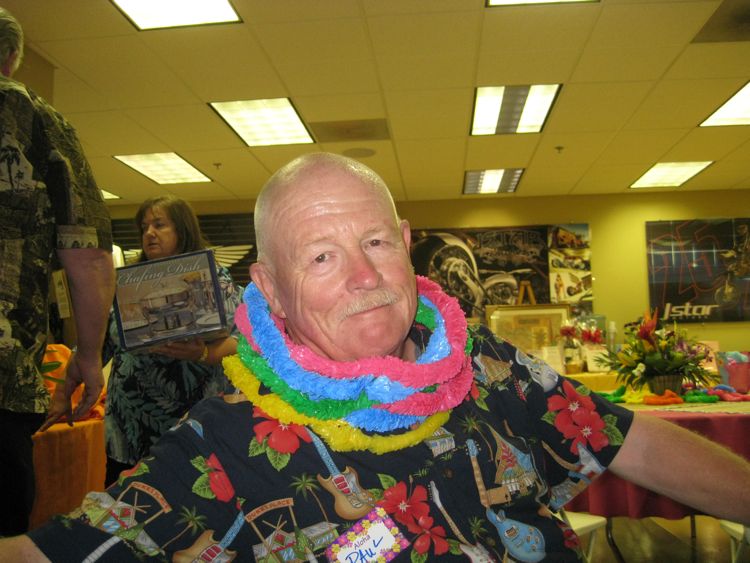 Like my neck warmer??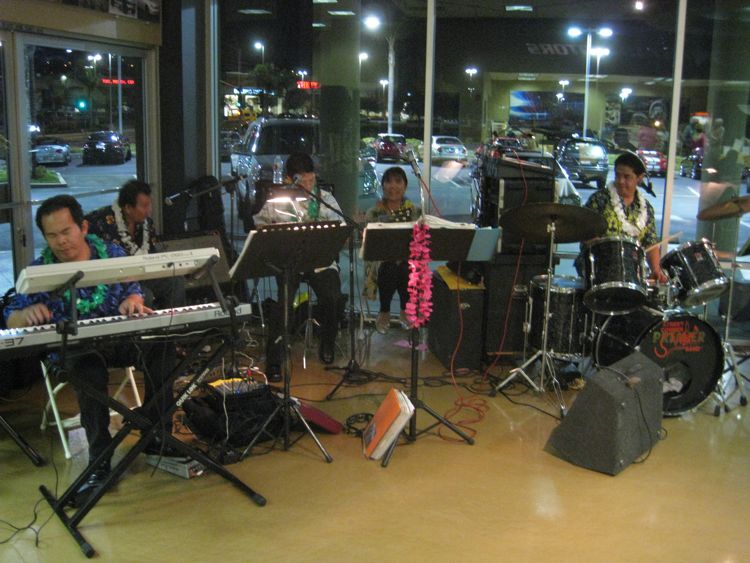 .... and the band played on!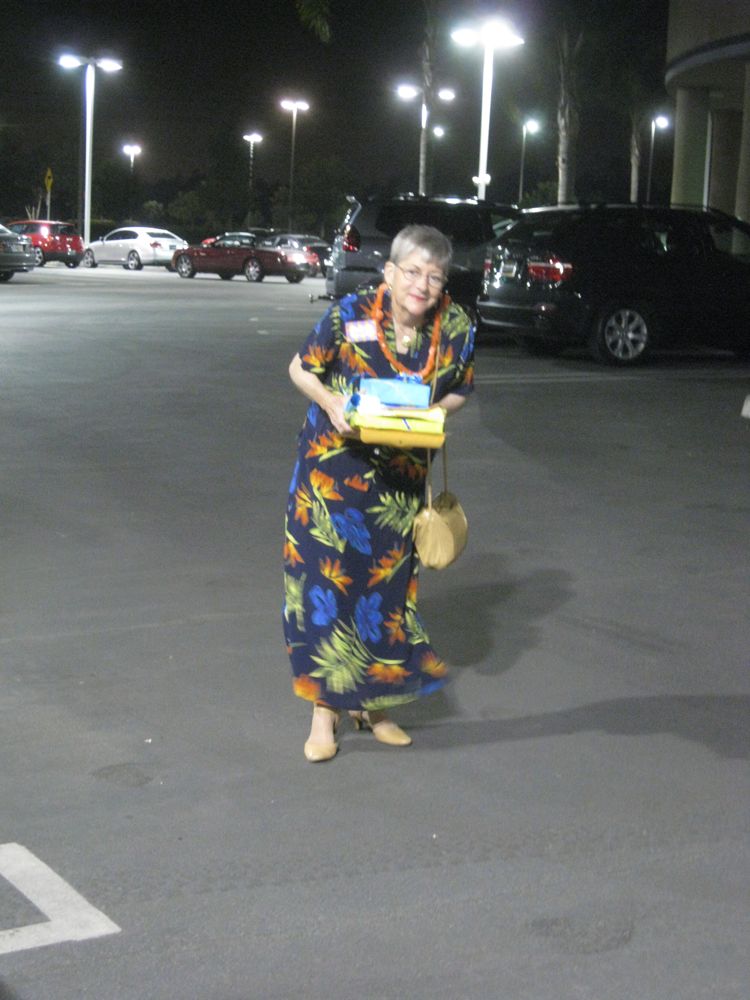 She was loaded down!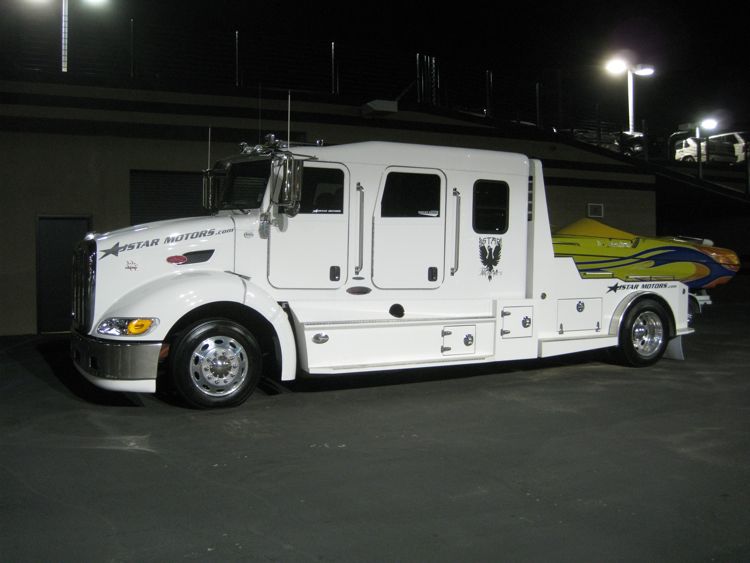 "Hey Sue.... Guess what I won!"