Off To See The Old Cars...
We had a wet Saturday night... Raining like mad when we were driving home from the Santa Ana Elks! It was pouring at midnight when we hit the sack but ny 6:00 am the rain had cleared out and we had some wind.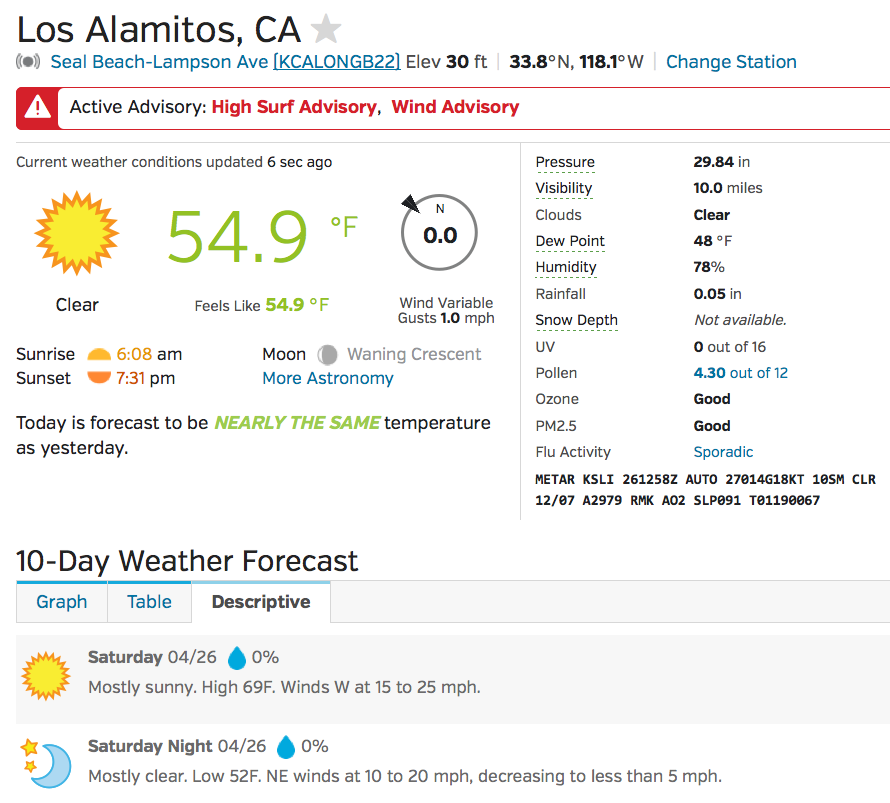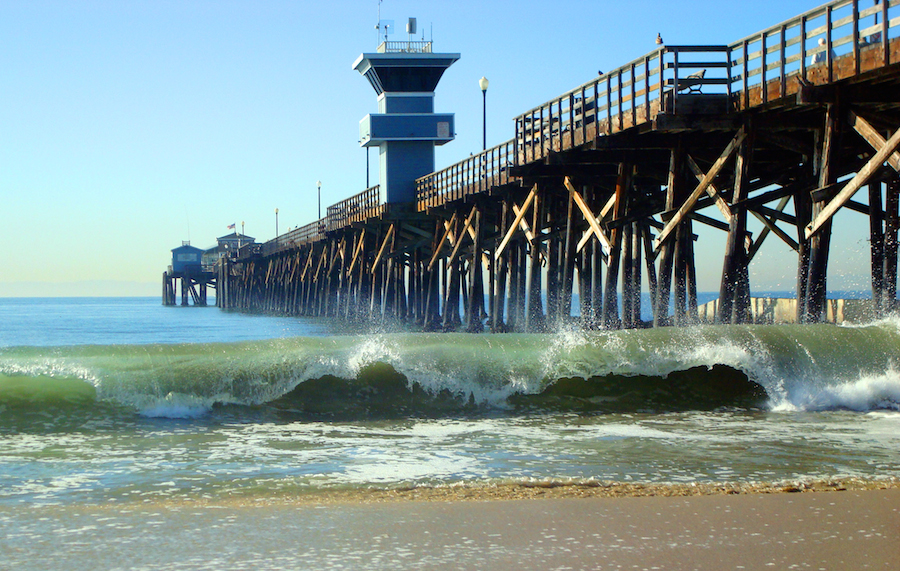 It was a great day... The rain from last night cleaned everything up

Time to walk! (Click to see full sized collage)

Our regular parking place was full!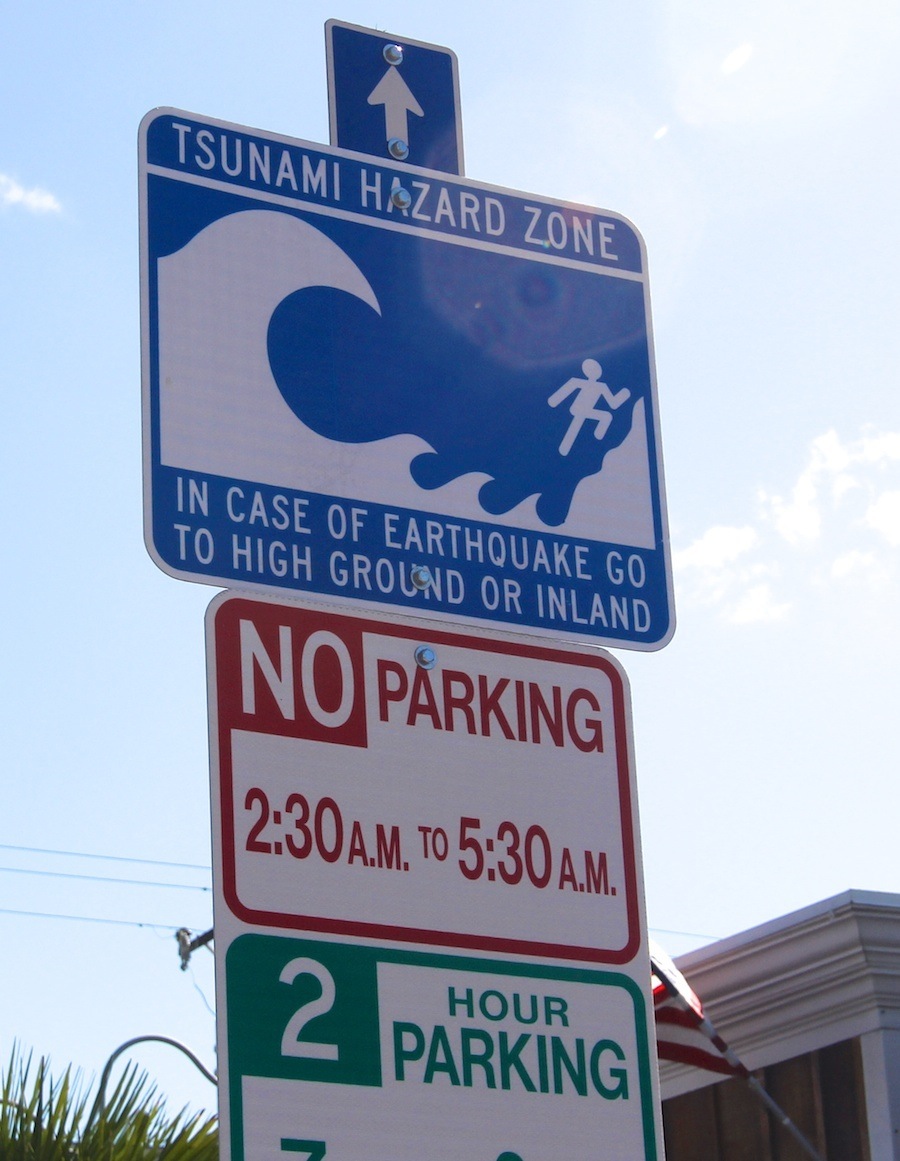 We kept looking at the ocean to see if any pastrami's were on their way!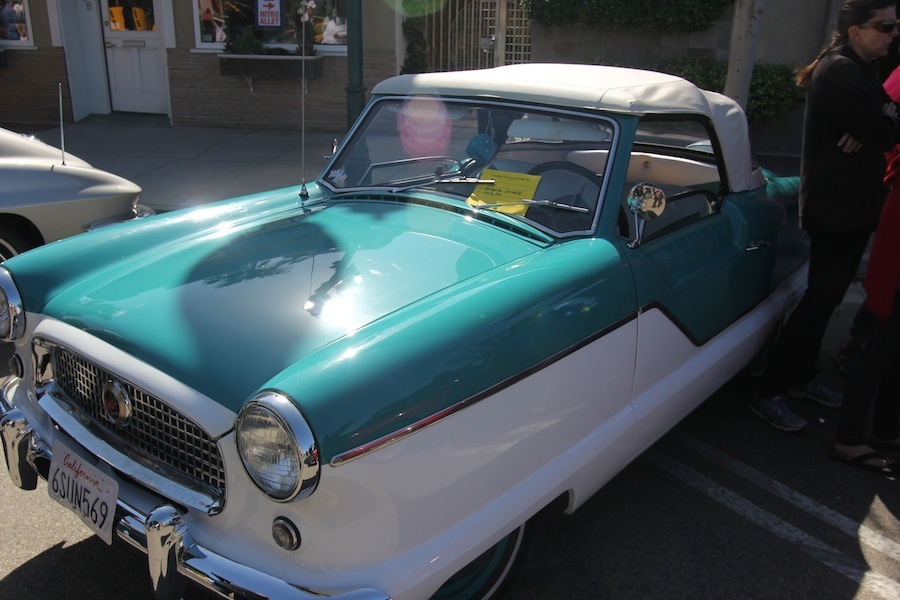 This one wanted to race a Cadillac but to no avail

A real classic....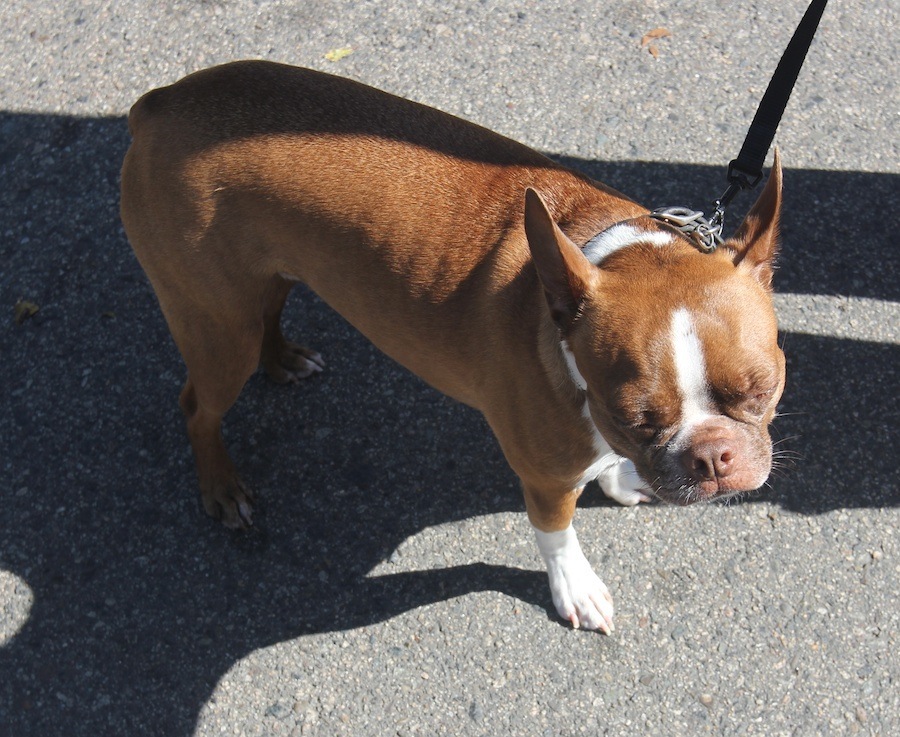 "I do NOT want to see any more feet!"

"OK... I will look"

"Daddy didn't know but I can slip out of my collar easily!"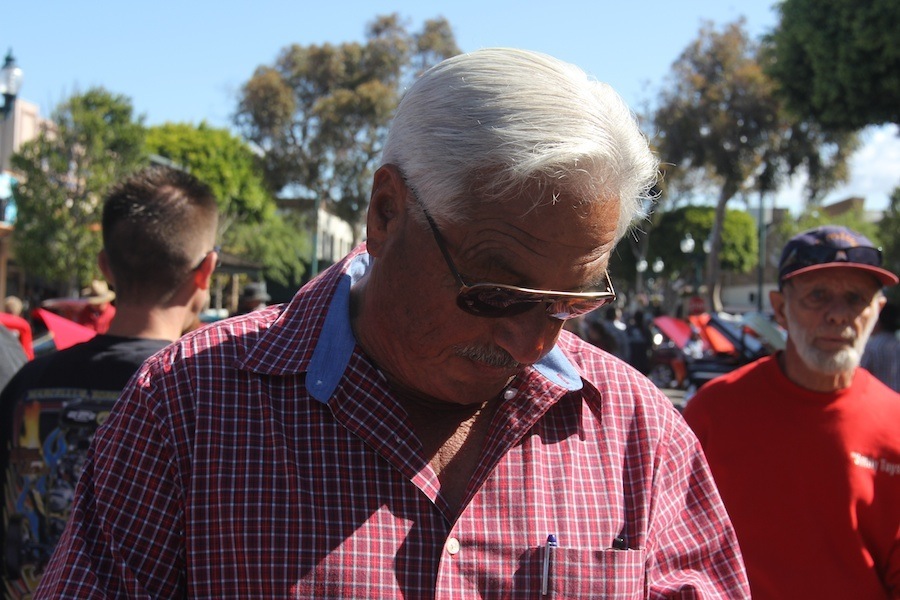 Daddy is proud of his baby!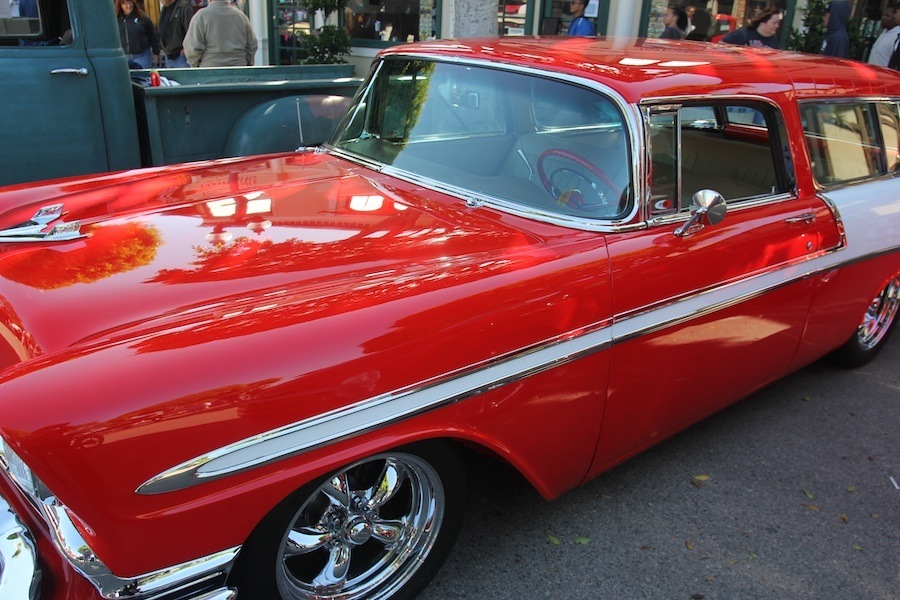 The Chevy Nomad
Did You Know? - The Chevrolet Nomad was a station wagon model made off and on from 1955 to 1972, and a Chevy Van trim package in the late 1970s and early 1980s, produced by the Chevrolet Division of General Motors. The Nomad is best remembered in its two-door 1955–57 form, and was considered a halo model during its three-year production as a two-door station wagon.

James knew each car and what year they were.... Kinda like Dave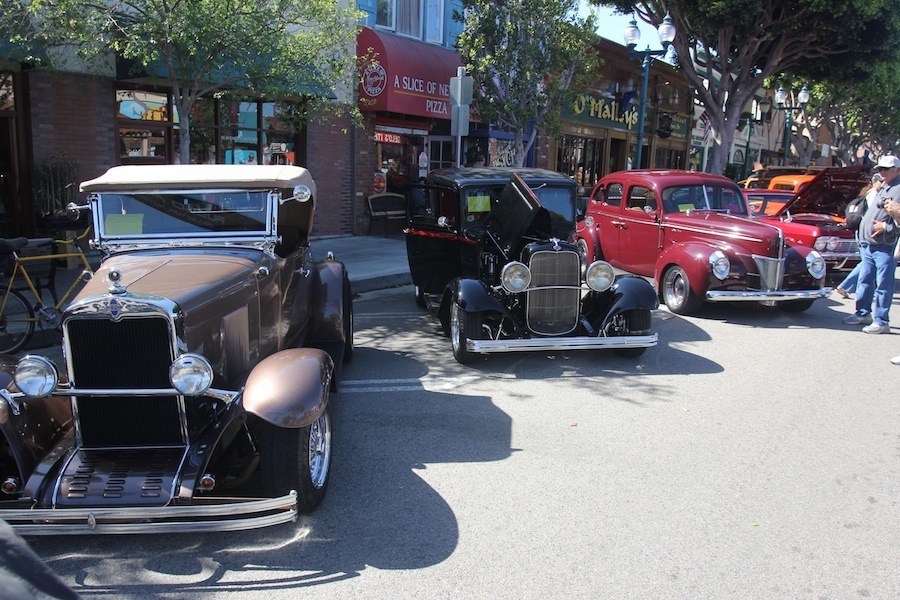 Over 600 cars this year....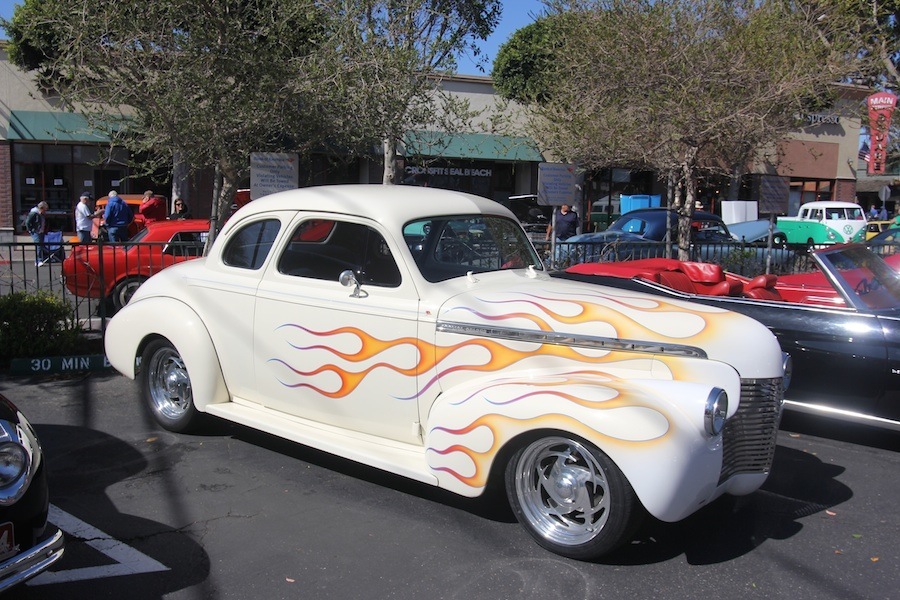 Flames were everywhere
When did they start painting flames on the fronts of cars?

After the the end of World War Two, in California, in the late 1940's , the age of early hot rod car building began. One of the "looks " was to imitate the kind of "nose art " tnat had been painted on WW2 fighter and bomber aircraft, including sharks's teeth and flames and girl friends names.
Most of the early hot rod or custom car builders were young single and had been in the military where they learned to repair things such as trucks and jeeps, so they had skills that they used to improve their cars performance and looks. By reducing the weight of a car and increasing the engine horsepower, they wre able to go faster and faster, and by the mid 50's they had cars that could go over 140 mph on a quarter mile drag strip run. The ideal then was a car that could be " steet legal" with the high performance of a race car. By removing the street tires and putting on " cheater slicks " , and disconnecting the muffler system, they could get good times on the strip.
In those days, racers did their own engine work, from shaving the cylinder heads to get higher compression to regrinding their own camshafts and crankshafts, and installing "fuelie valves " to get bigger intake and exhaust openings in the cylinders heads. Drilling parts to lighten them was also very popular, so brackets and frames were spider cut to take out weight. Mixing exotic fuels was also a trend and alcohol and nitro benzine were used with some spectacular blow ups, if the mix was too powerful for the engine to stand up to it.
Hot rods evolved to full out race cars that were only for the strip, and the beginnings of the NHRA was born, to set rules and promote safety in drag racing. By the early 60's some racers were making a living at it, week after week. By then the flame job was a standard thing on cars that had been modified in some way.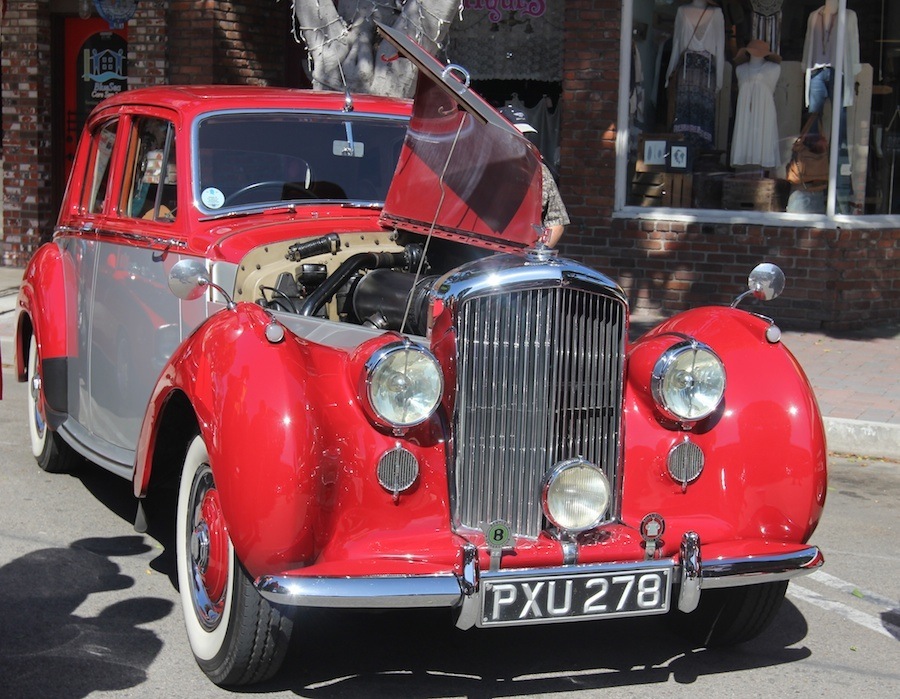 A Bentley was on display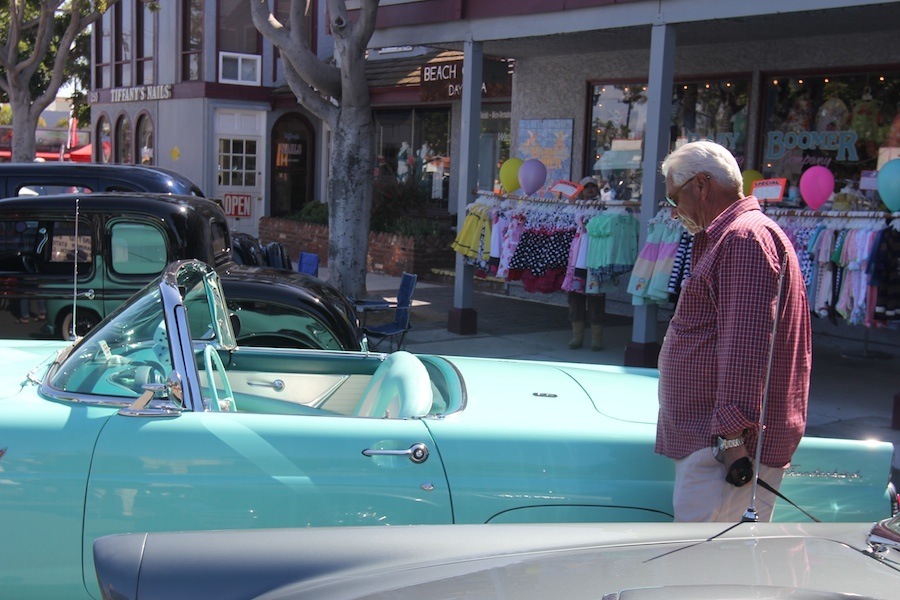 James needed his checkbook

Fuzzy dice??
Did You Know? - The use of fuzzy dice originated in the U.S. in the 1950s and is considered one of the first items sold specifically to be hung from a rear-view mirror. The exact meaning and origin of fuzzy dice is unclear, but one theory holds that U.S. pilots in World War II used dice in their cockpits for good luck, and they continued the practice when they came home from the war.
Fuzzy dice were at the height of their popularity in the 1970s and the 1980s but have since become increasingly rare. In the US the practice of hanging any object from the rear-view mirror is prohibited in at least one state (Minnesota). A 1993 study showed there to be no correlation between the use of fuzzy dice and the degree of a driver's reckless driving behavior.

A pair to draw to!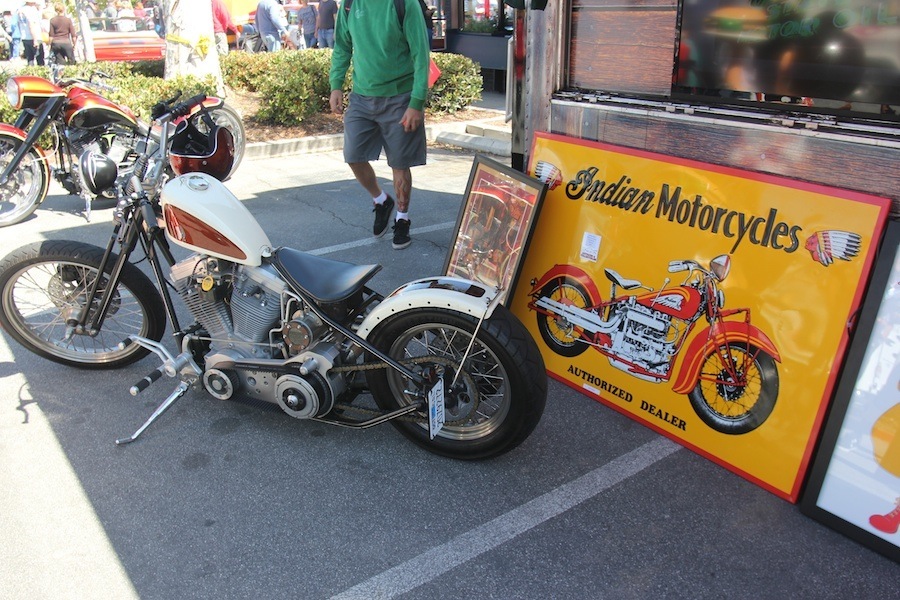 Where was Del???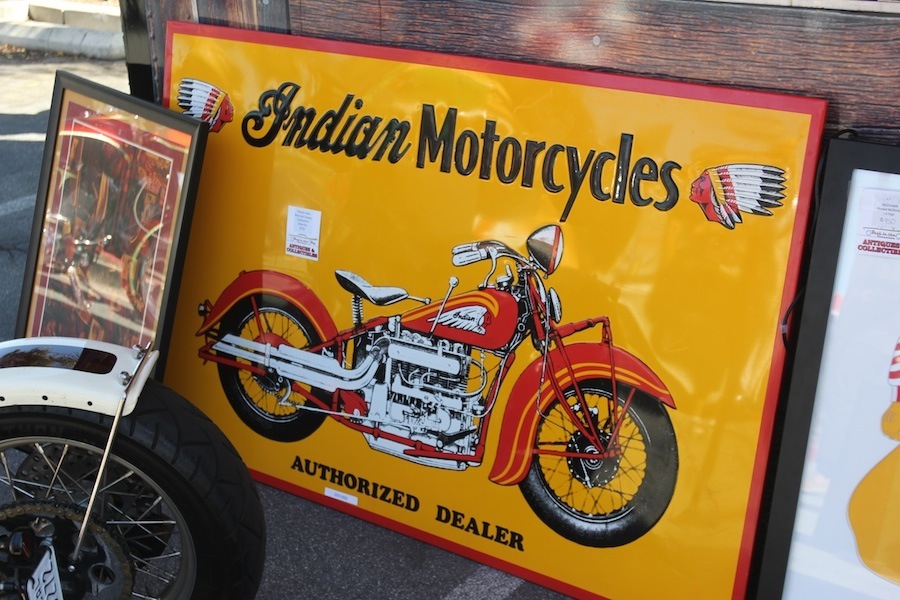 Great vintage signs
Did You Know? - Indian is an American brand of motorcycles[1][2] originally manufactured from 1901 to 1953 by a company in Springfield, Massachusetts, US, initially known as the Hendee Manufacturing Company but which was renamed the Indian Motocycle Manufacturing Company [sic][1][2] in 1928.
The Indian factory team took the first three places in the 1911 Isle of Man Tourist Trophy. During the 1910s Indian became the largest manufacturer of motorcycles in the world. Indian's most popular models were the Scout, made from 1920 to 1946, and the Chief, made from 1922 to 1953.
The Indian Motocycle Manufacturing Company went bankrupt in 1953. A number of successor organizations have perpetuated the name in subsequent years, with limited success.

Remember these prices???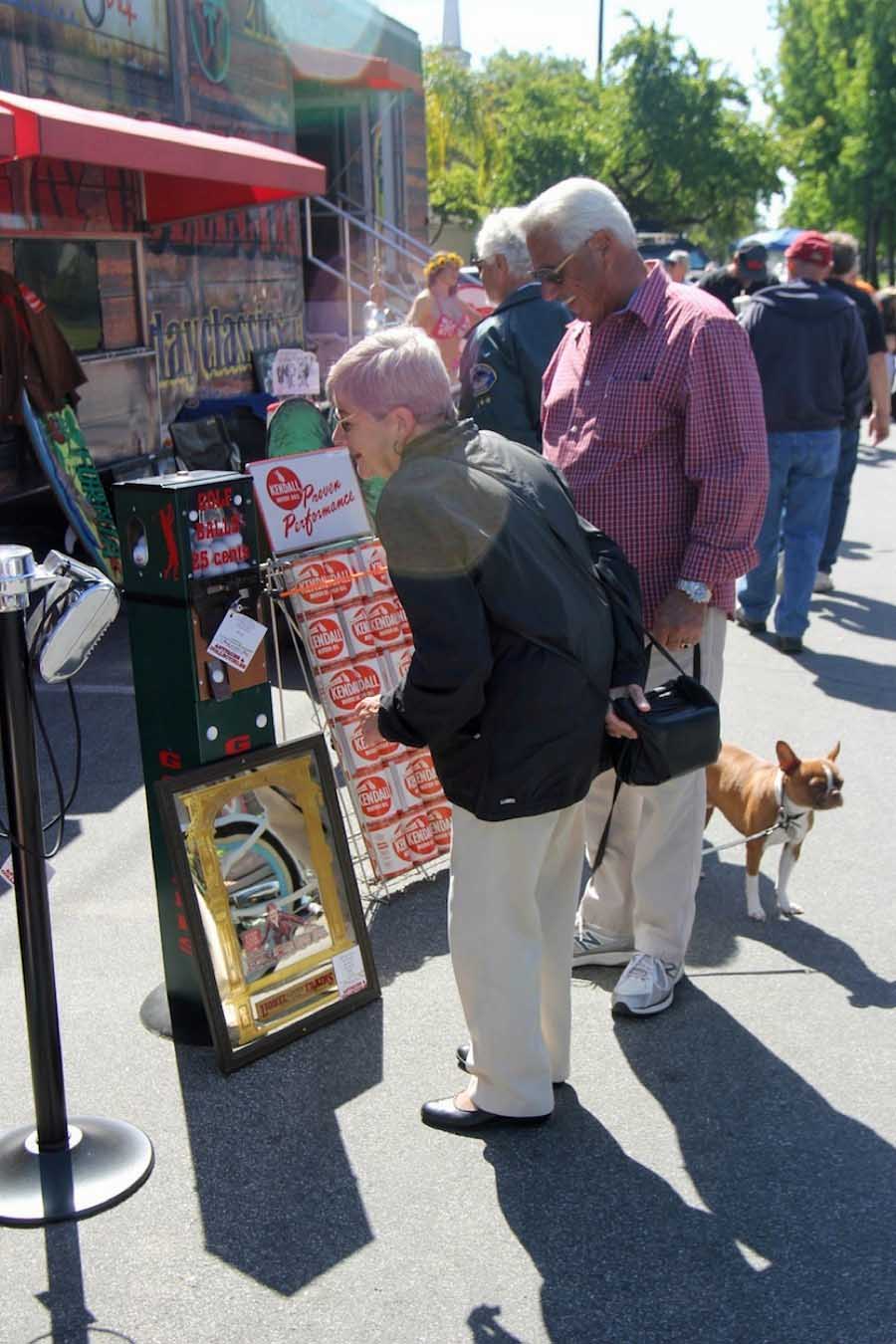 Checkout out the signs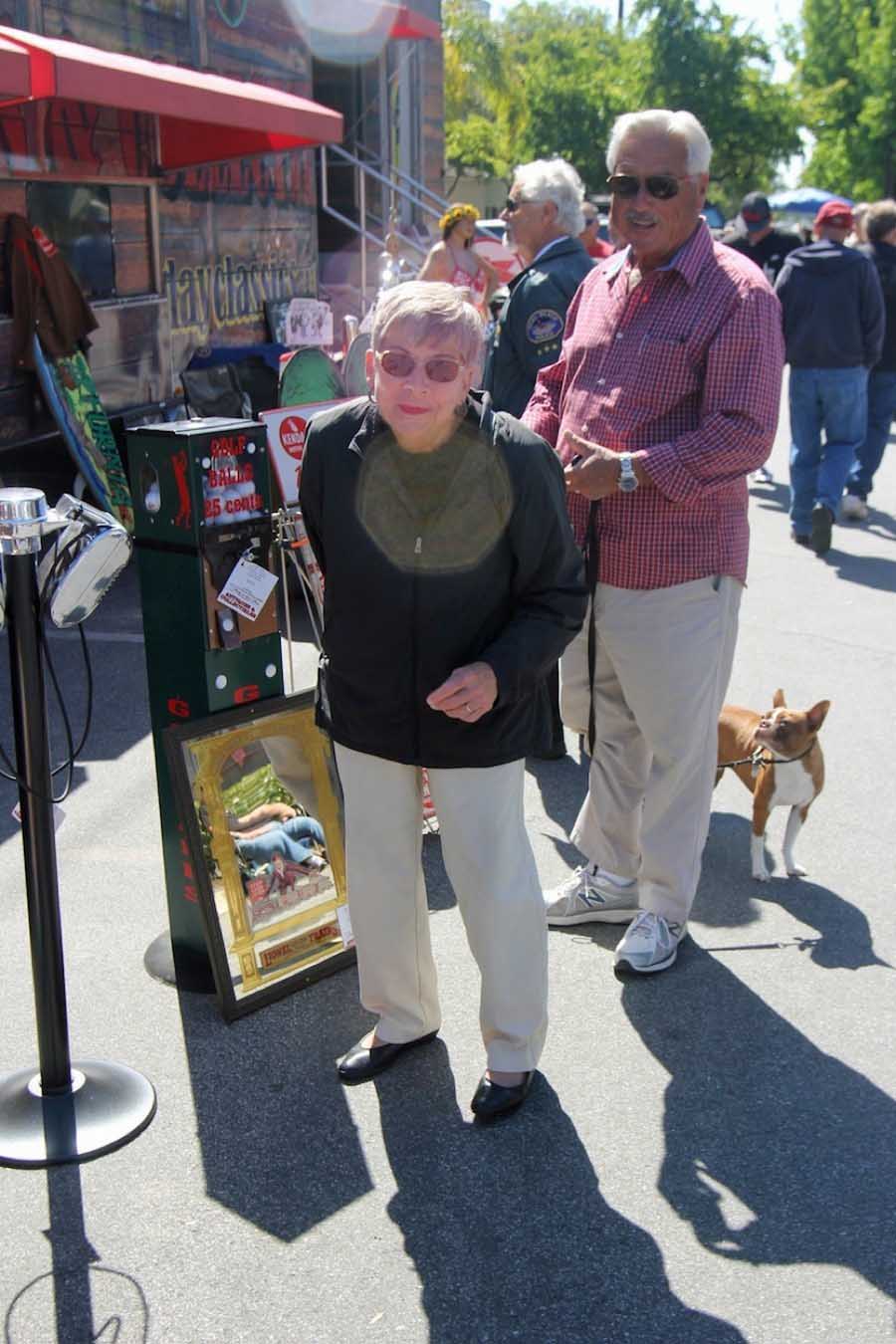 "I remember some of these!"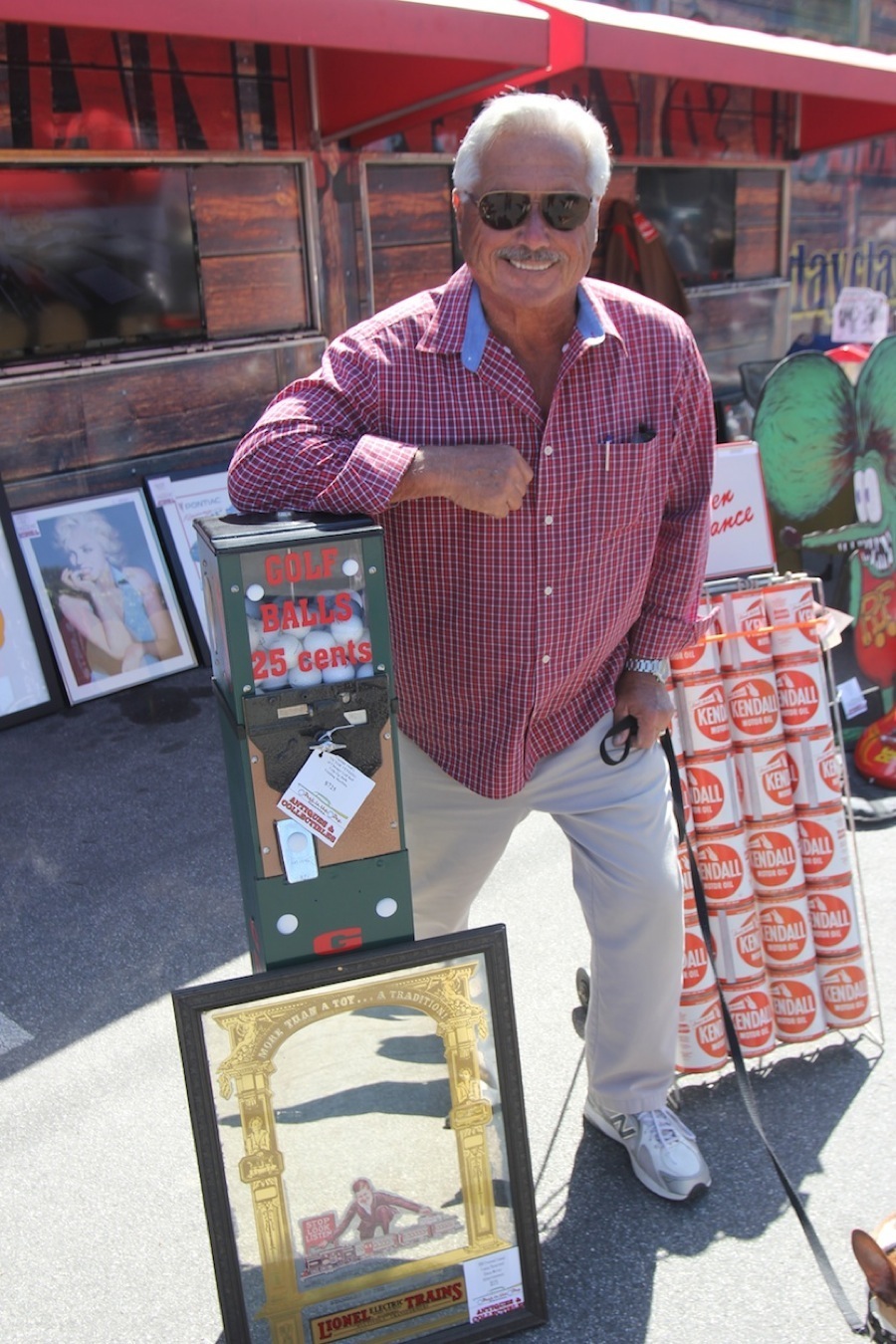 James wants to take this to Old Ranch

Great burgers and memories

Another Nomad....
Did You Know? - The two-door Nomad differed from other station wagons of the era by having unique styling more reminiscent of a hardtop sedan than that of a standard station wagon. Chevrolet shared this body with its sister Pontiac, which marketed their version as the Pontiac Safari.
The Nomad's unique design had its roots in a General Motors Motorama show car of the same name that was based on the Corvette. The Concept was introduced at the GM Motorama in 1954 as one of Head Stylist Harley Earl's "dream cars".
GM approved production of the vehicle if the design could be transferred to its standard model, because top GM brass felt that they could sell more models if it were attached to the popular Bel Air model.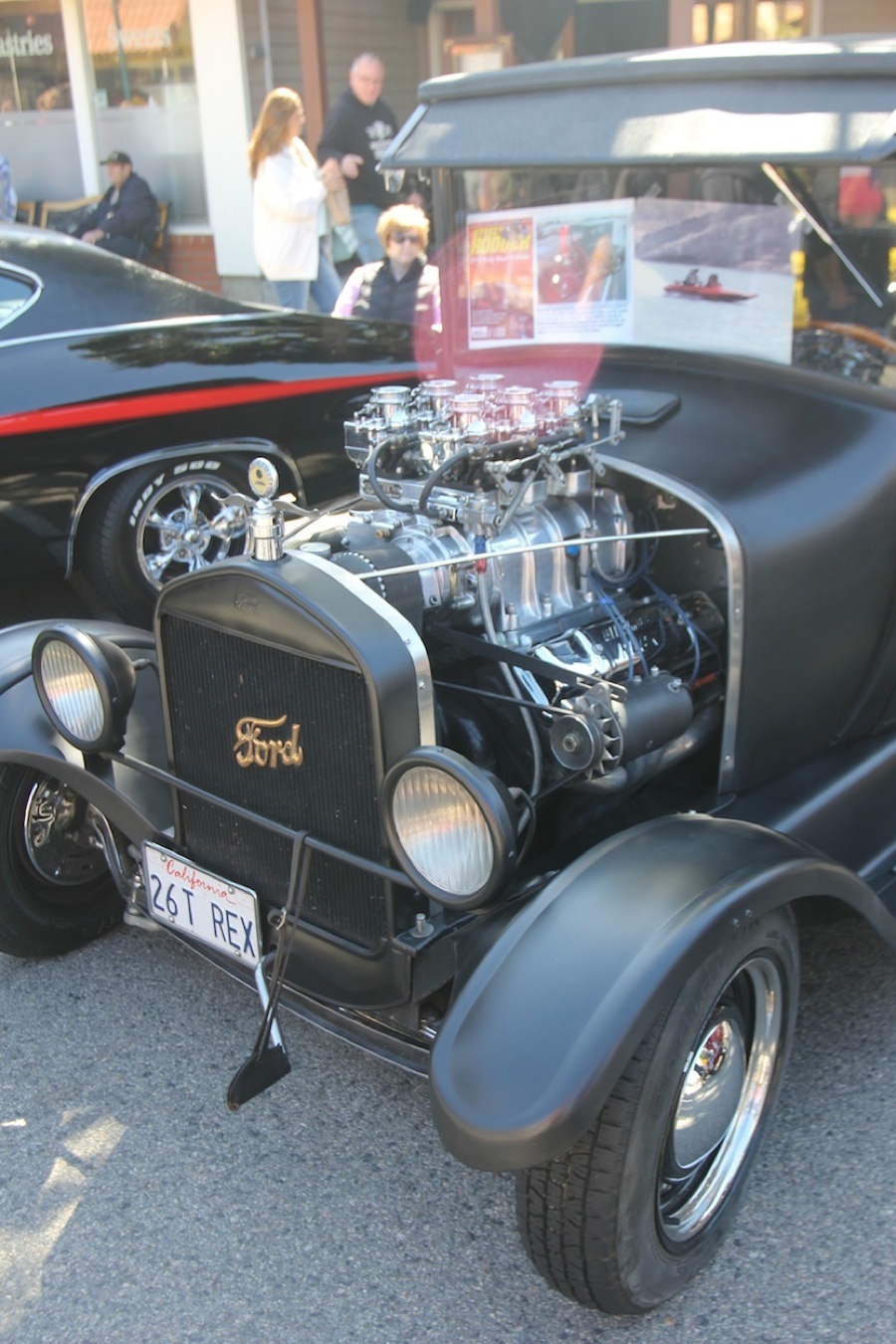 1926.... 500HP engine and a hand-crank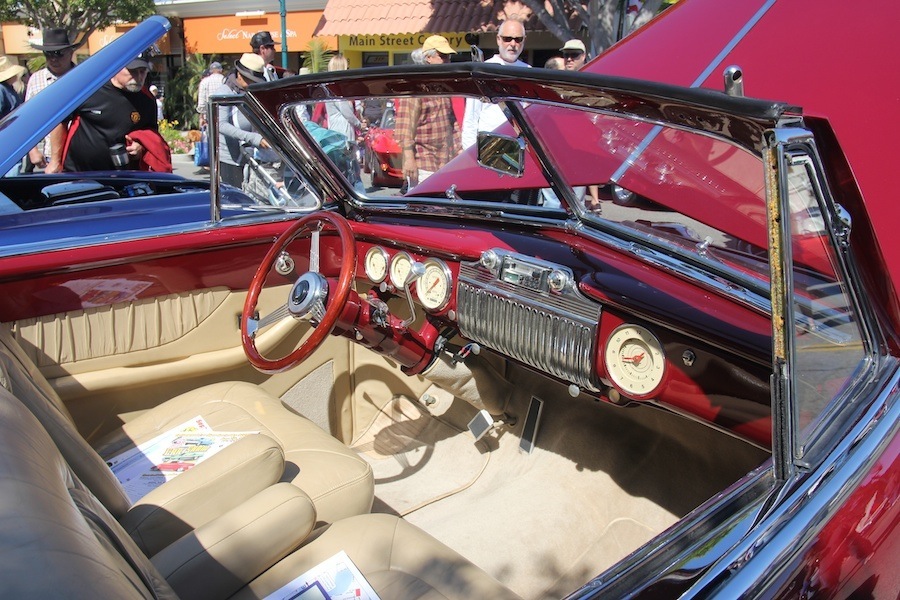 Remember simple dashboards??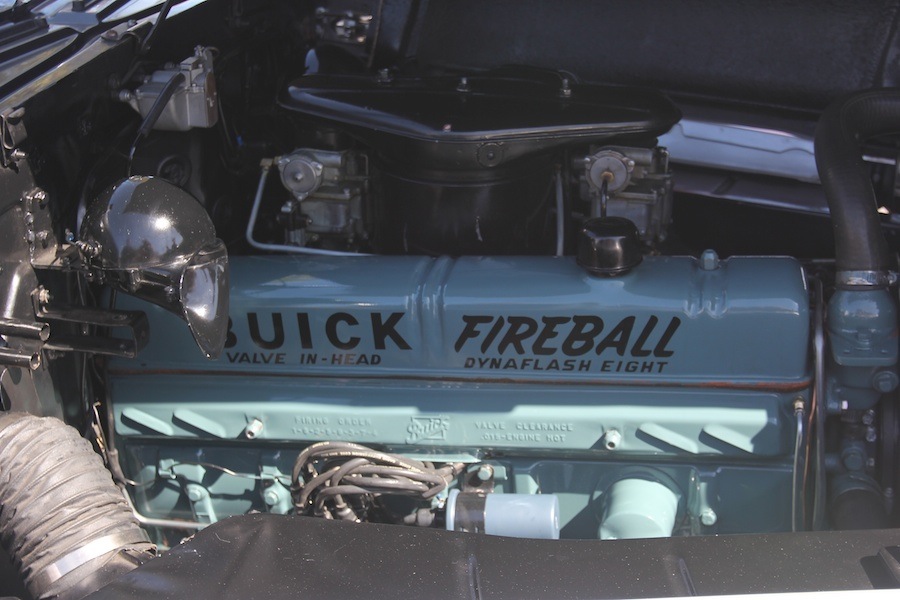 The old Buick straight eight....
Did You Know? - The Buick Straight-8 engine (Fireball 8) was produced from 1931 to 1953 and sold in Buick automobiles. Like many American automobile makers, Buick adopted the straight-8 engine in 1931 as a more powerful alternative to the previous inline-6 engines.
However, unlike most other car makers at the time, Buick had been using a valve-in-head OHV overhead valve design or I-head since its inception and continued this practice in their inline-8 designs. The engine was sold in different displacements depending on the model of car and the year and was constructed upon two distinct (possibly more) block castings.
The smaller displacement versions internally resembled the inline Chevrolet straight six, with additional cylinders.
The large block version (used in large chassis models such as the Roadmaster) was considerably heavier and this weight adversely affected vehicle performance and handling.
As with other General Motors products the engines used cast-in-place bearings that were then machined, which made engine rebuilding an expensive procedure. The last year for Buick's straight-8 was 1953, a year in which the 263ci coexisted with its successor, the new V8 322ci Nailhead in the same basic chassis.

Original six-volt battery...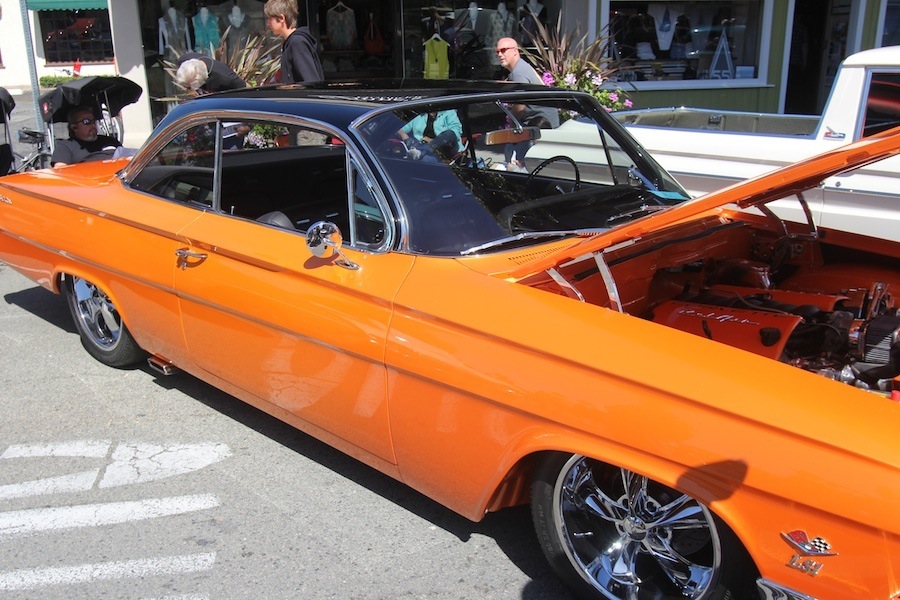 Paul had one of these but it was NOT orange

Easy to work on!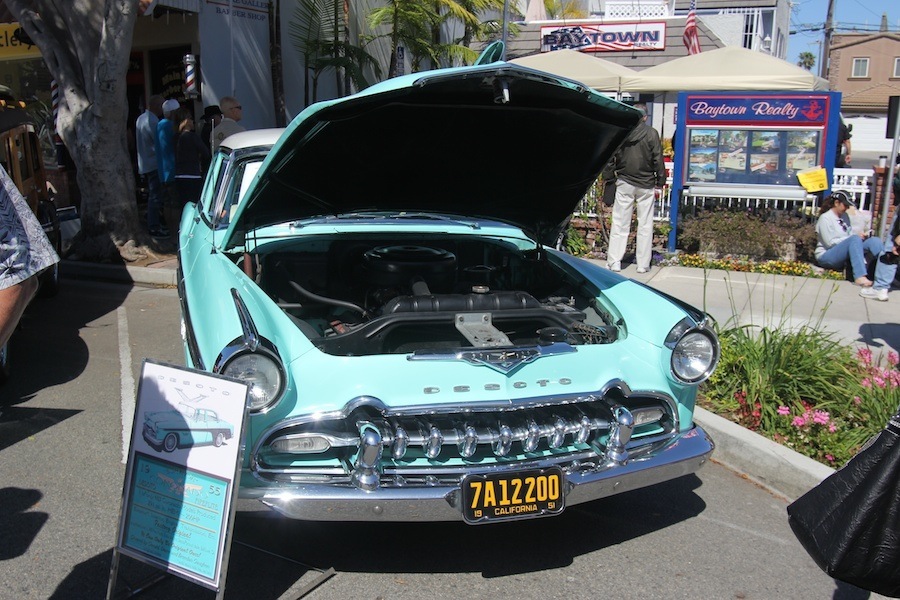 The DeSoto was a good looking car...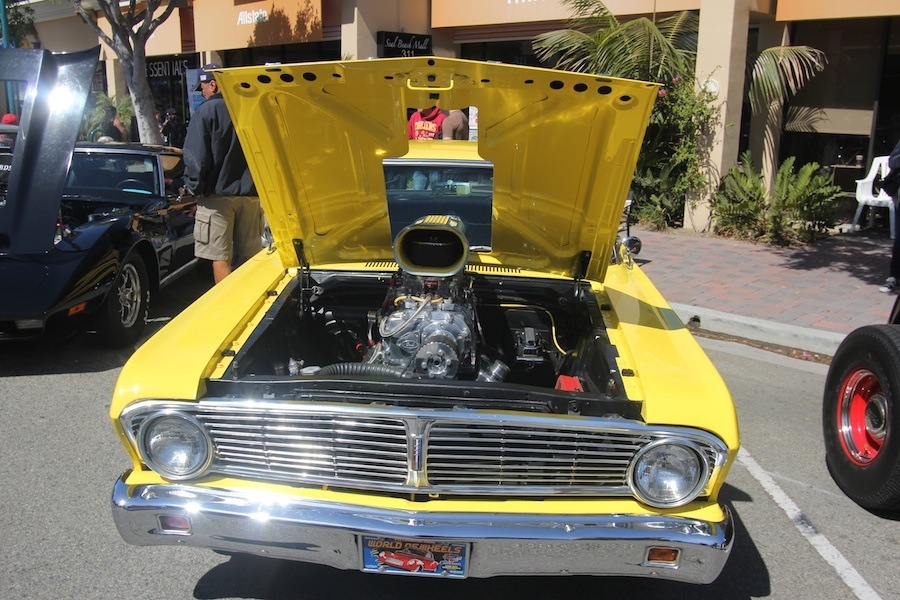 OMG... What was under the hood??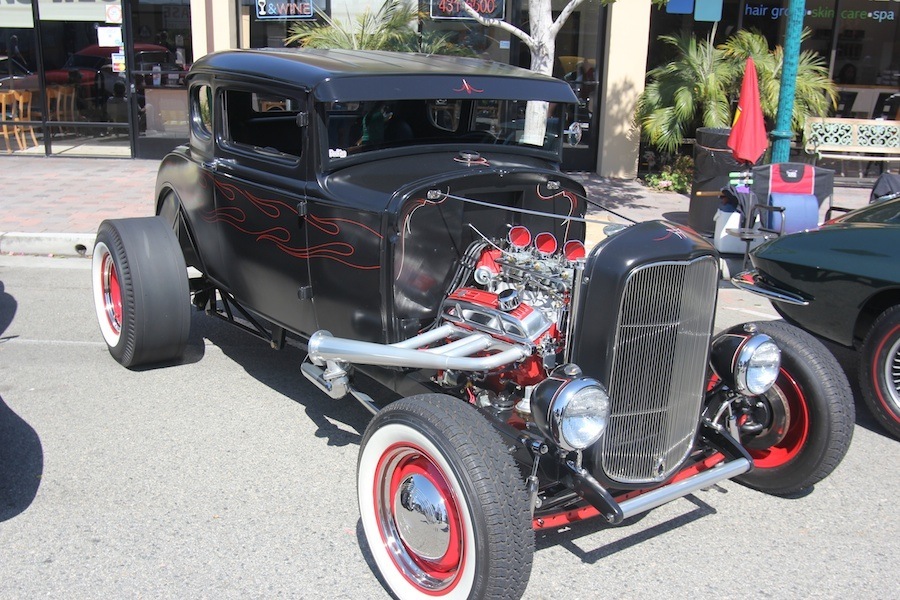 No way to get the exhaust outside except external plumbing

The Seal Beach red car was busy with visitors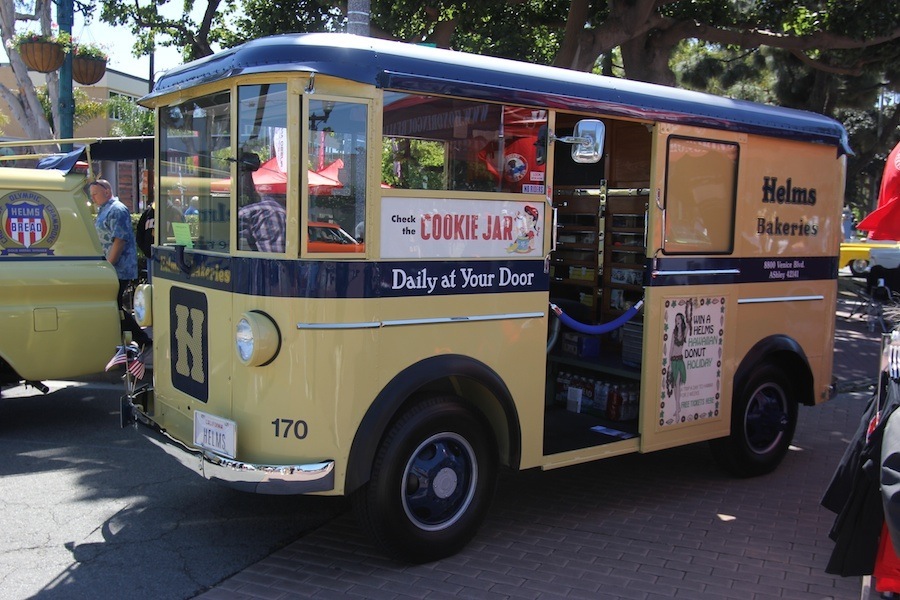 When Paul see's the old truck he can still smell the donuts

Almost every moring during the summer Paul would make
selections from these magical drawers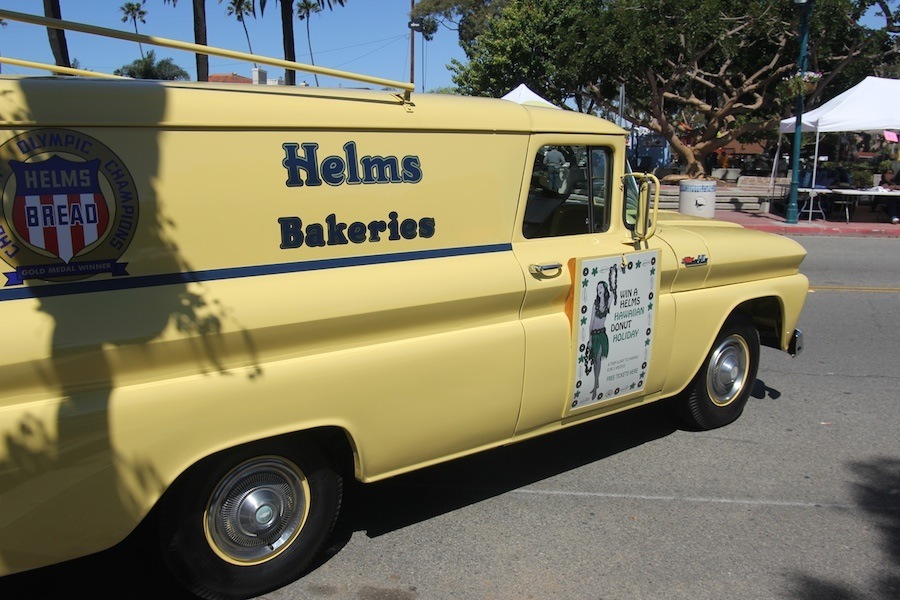 Then the new style truck came along

The Ford Thunderbird of thre 1960's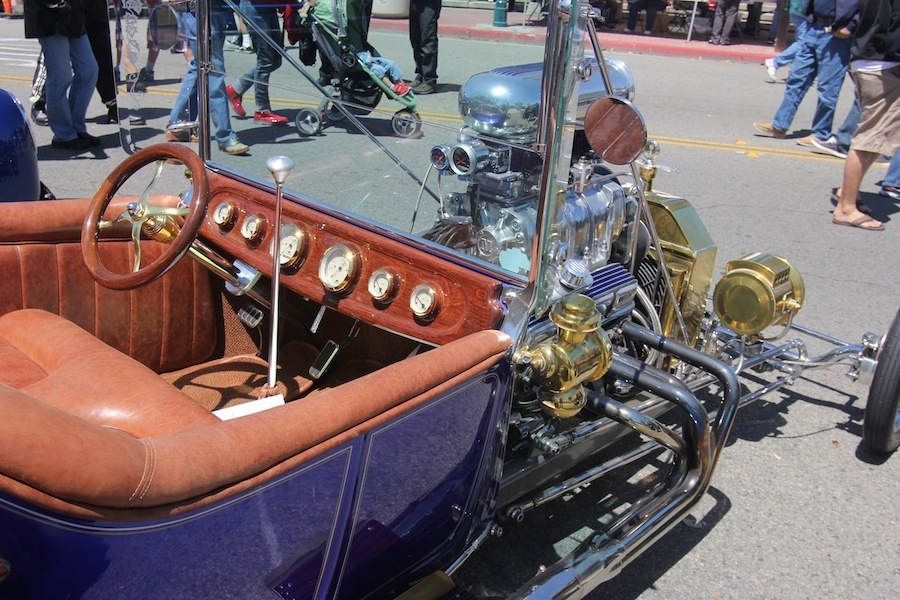 All engine with a seat attached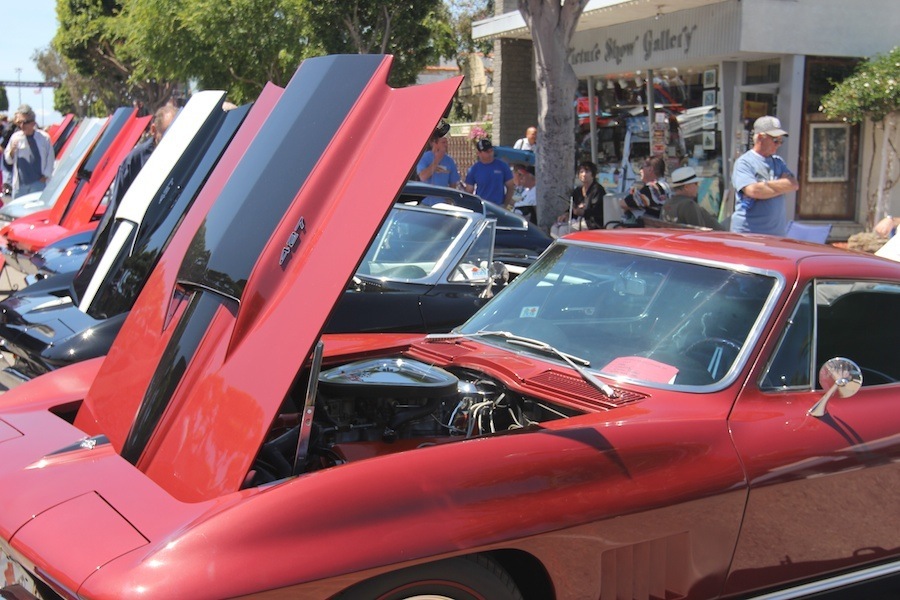 Hats off guys

Corvettes were everywhere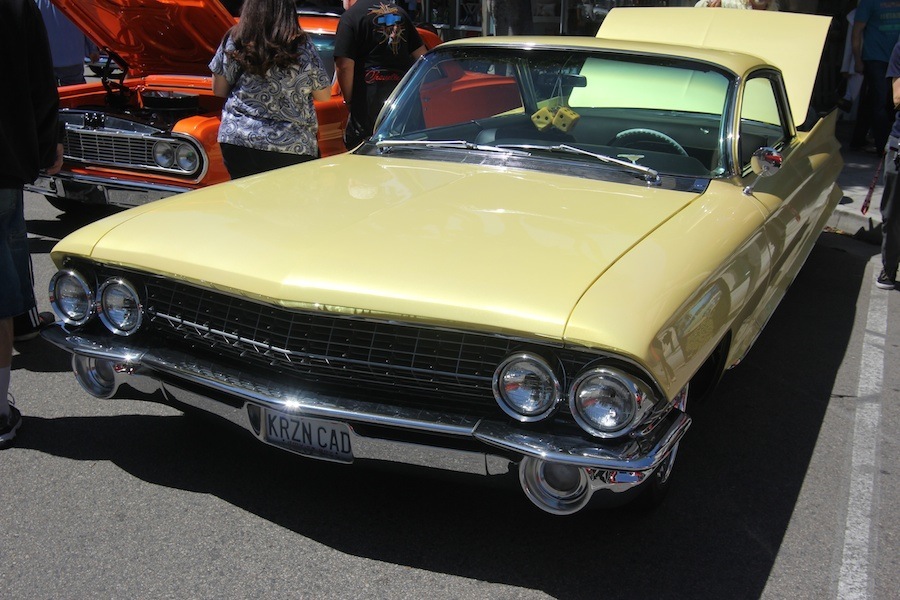 A yellow Caddy just does not look right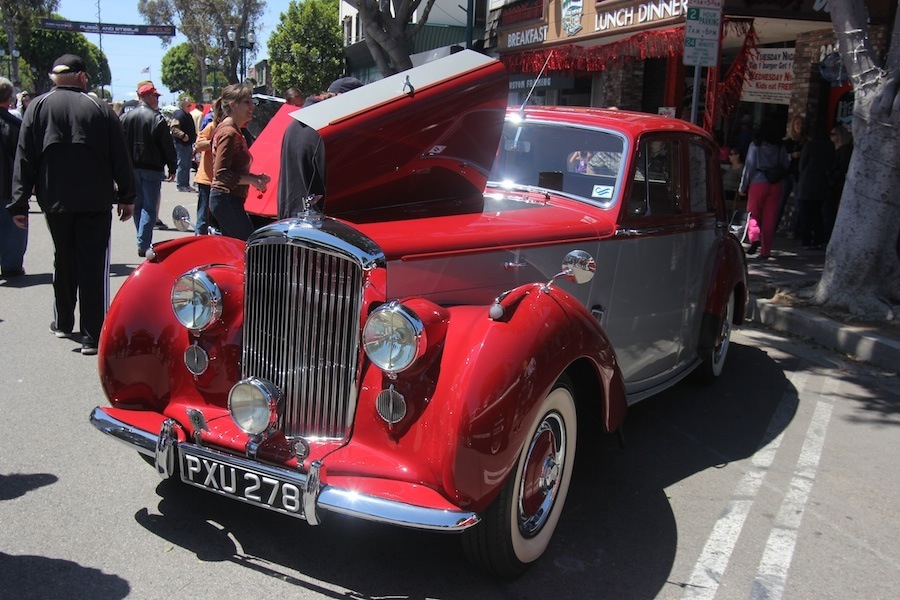 The Bentley

Sounds suspicious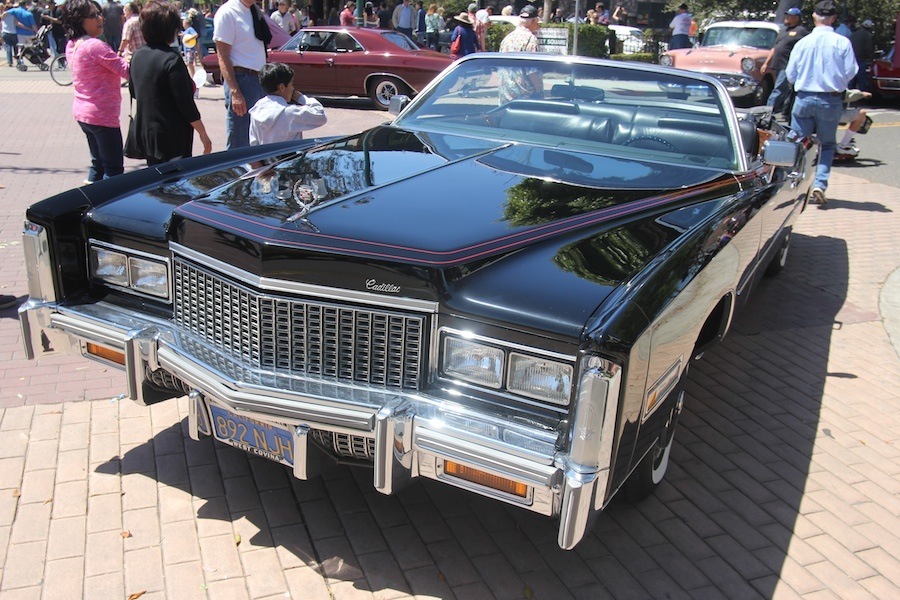 The mile long car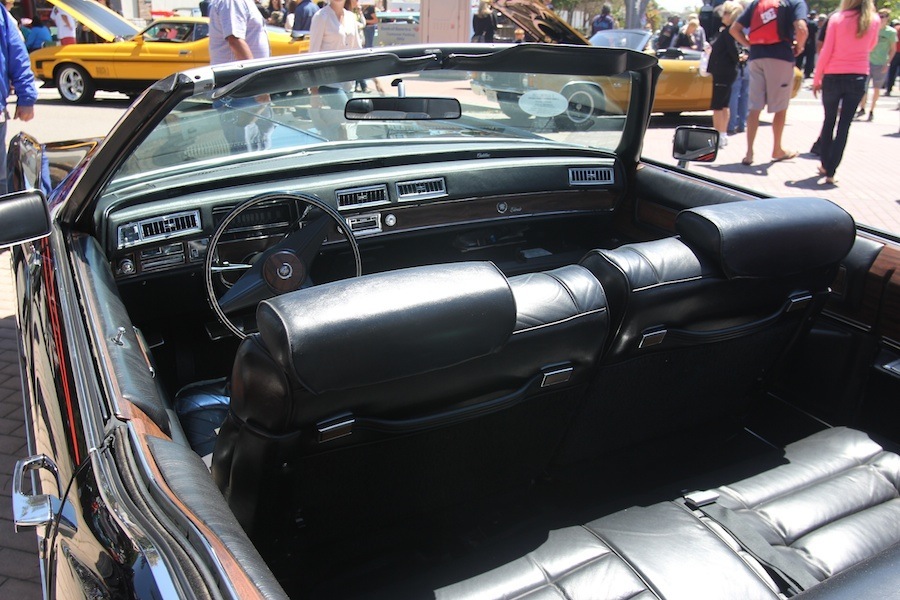 Classy car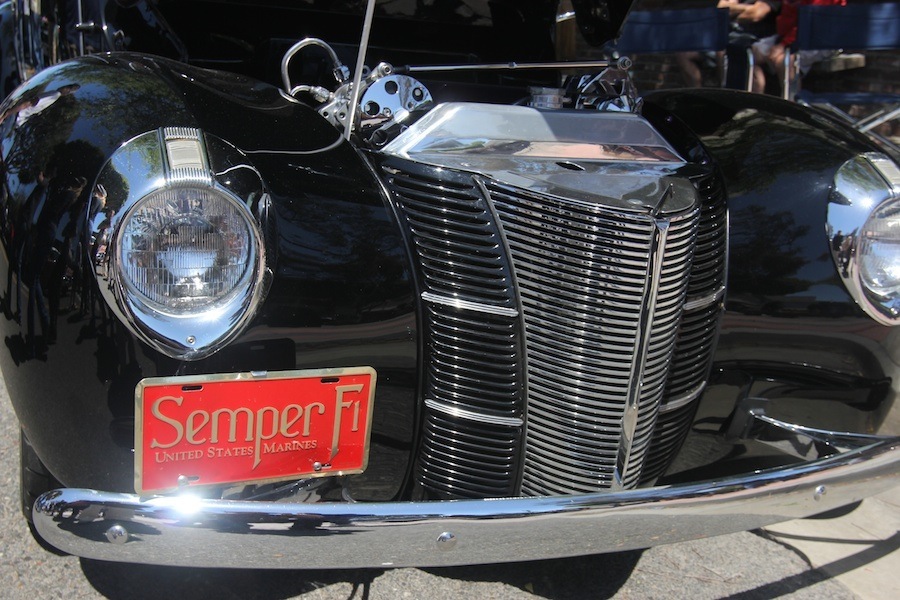 Semper Fi Pete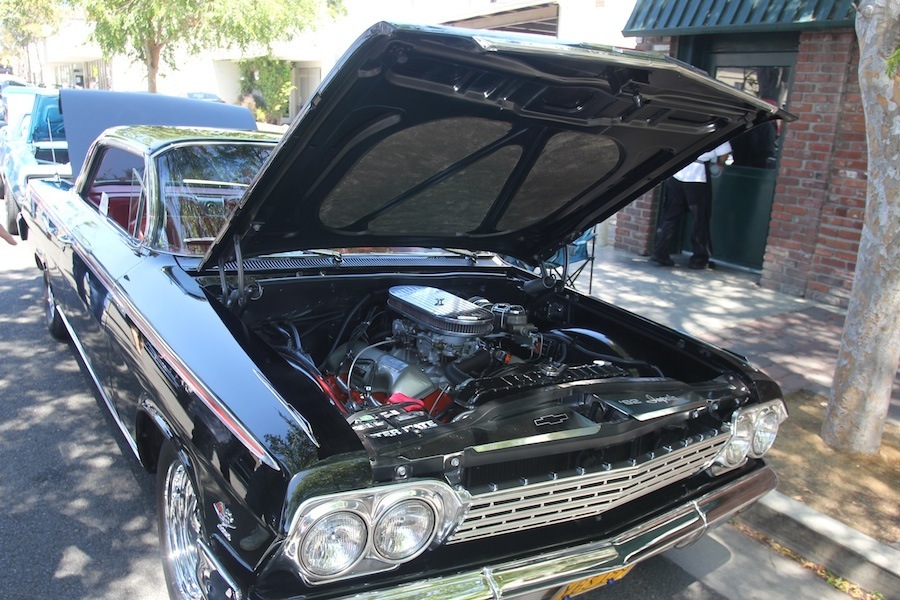 Paul's 1962 chevy ... Paul's was white with red interior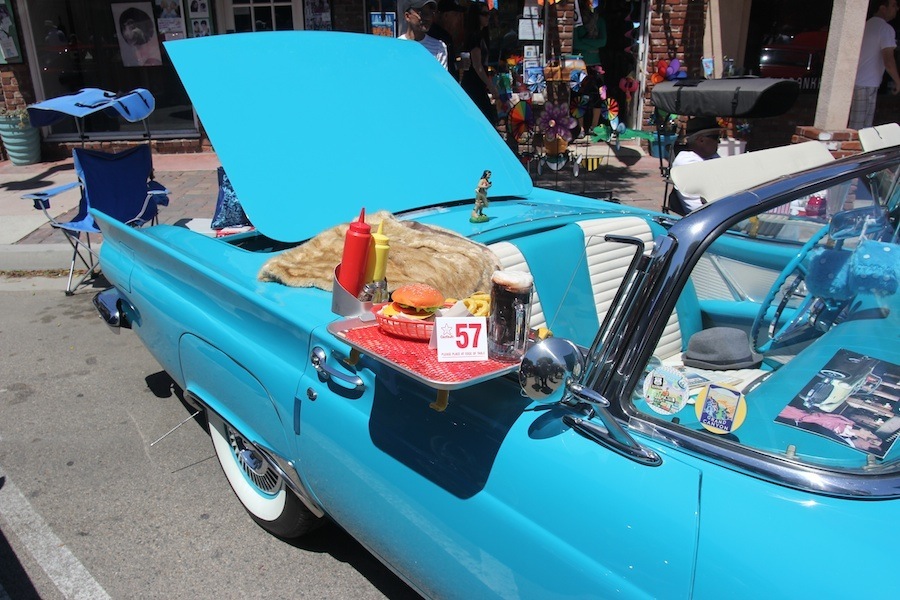 Remember these????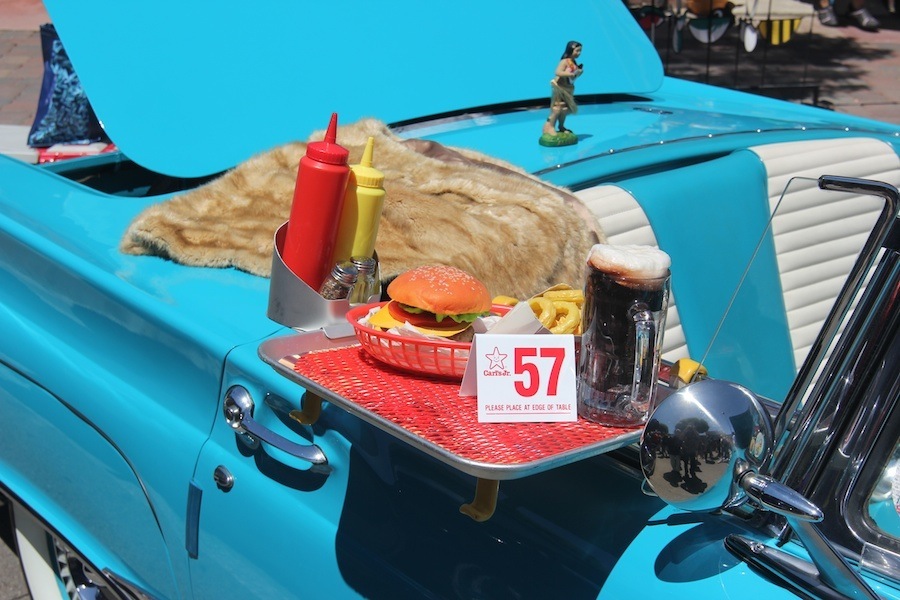 This is how a burger and a malt are supposed to be served

You can see it coming for miles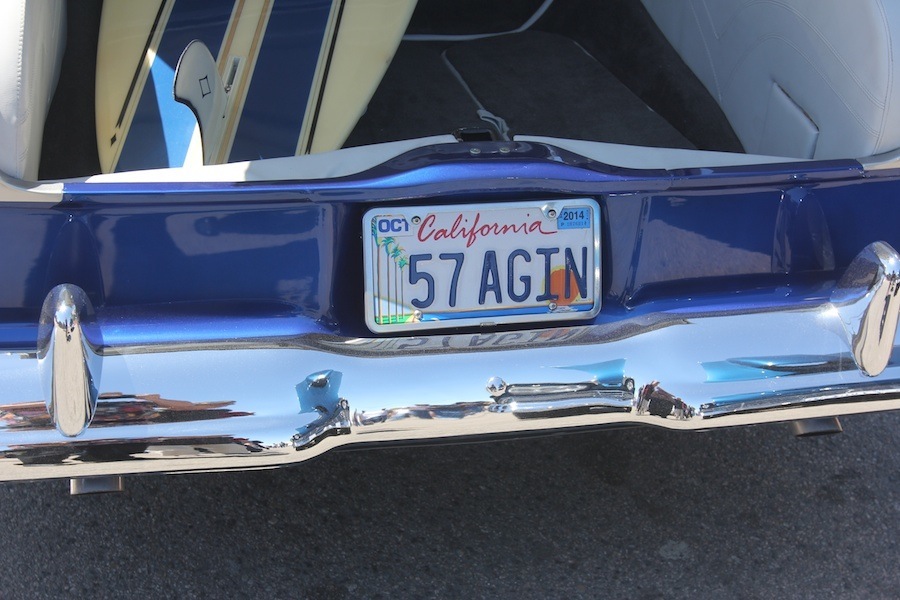 Whaddya mean 57 and aging???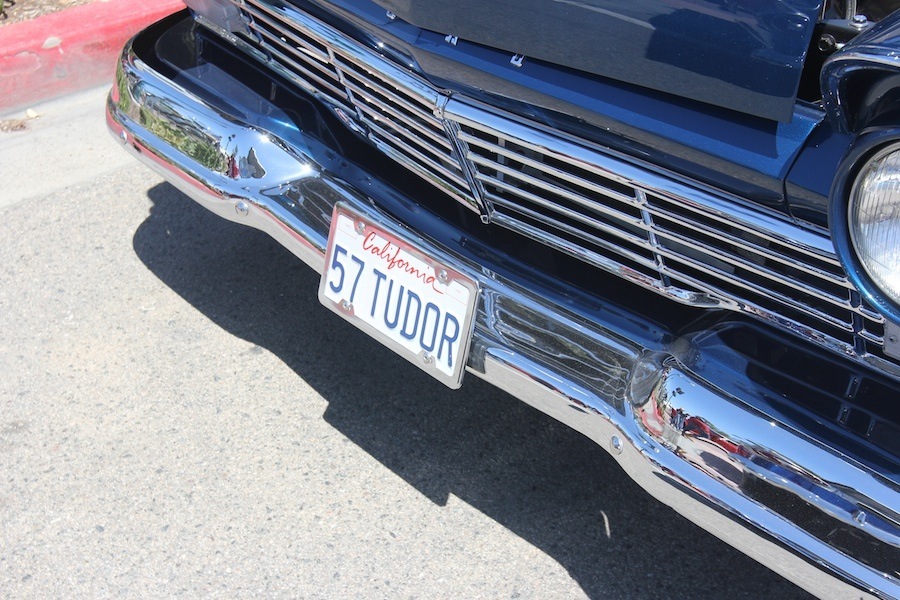 They didn't make a lot of these....

Great looking truck

An original... Just like it was driven off the show room floor

$2,800.... Wow!

Cousin Kat had one of these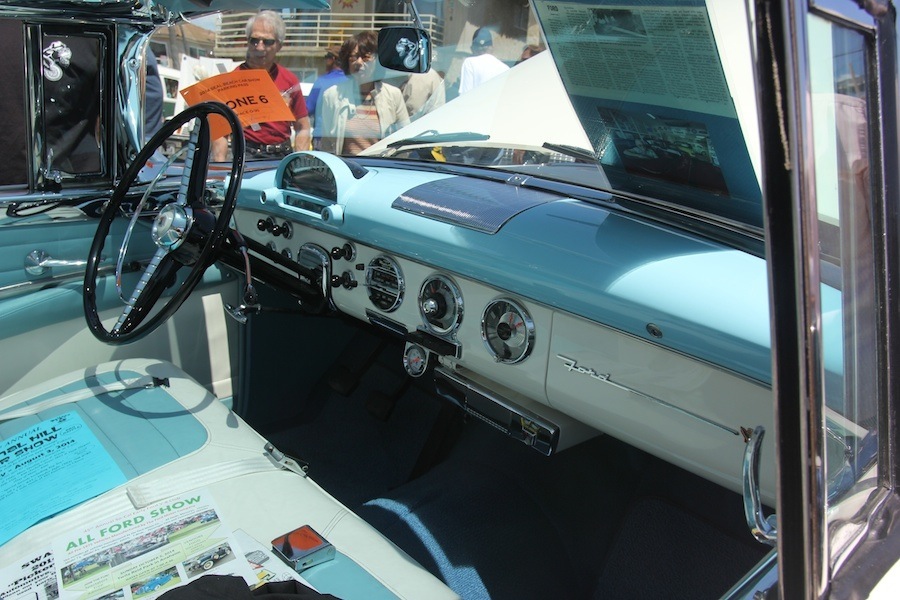 Crown Victoria convertible

Hated to change the tires.... Contanental Kit

Two tones were in

All fibreglass....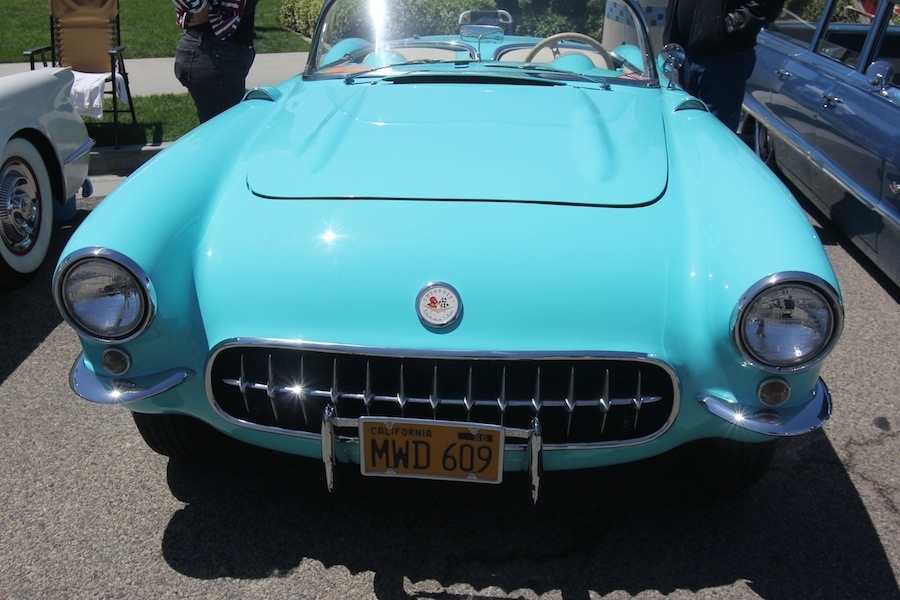 Original condition

1953 Cadillac Model 63...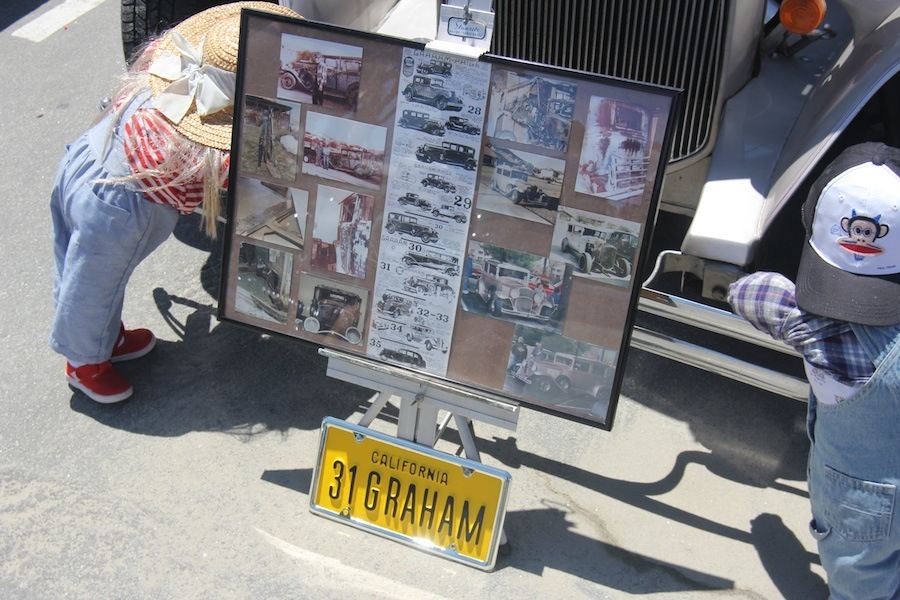 Where is JR when we need him?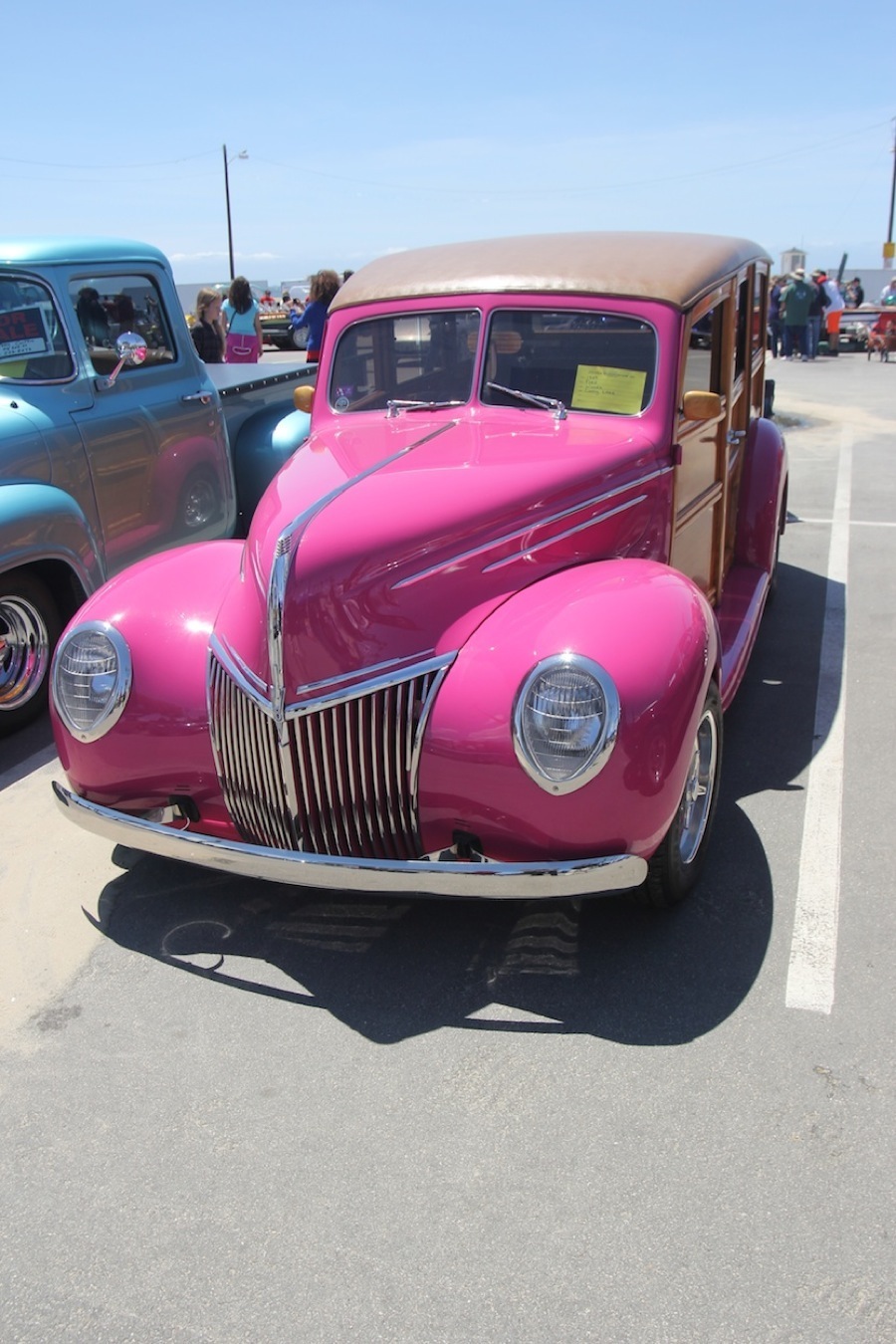 Whoa! Who chose this color?

Putt-Putt-Putt

Looks like it is ready to fly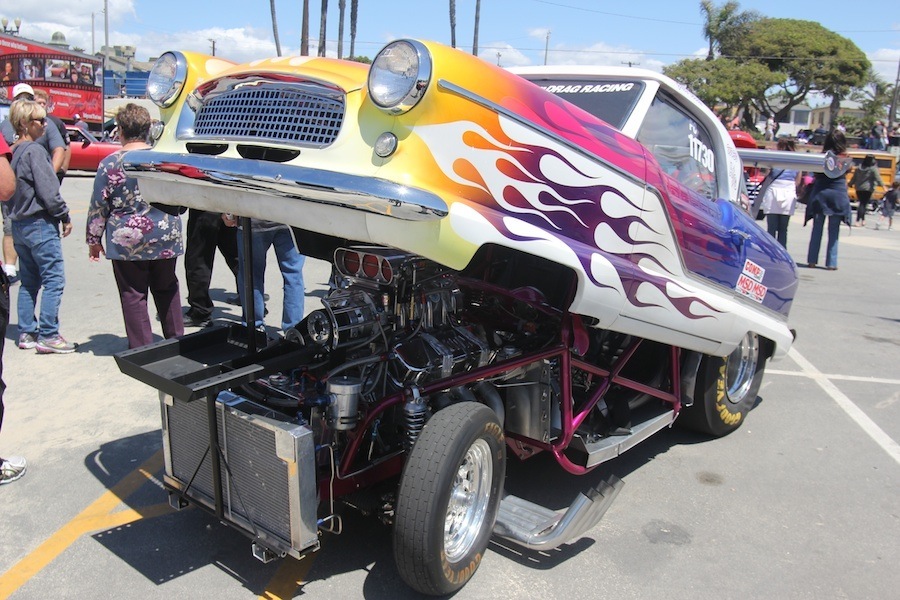 Get up and go!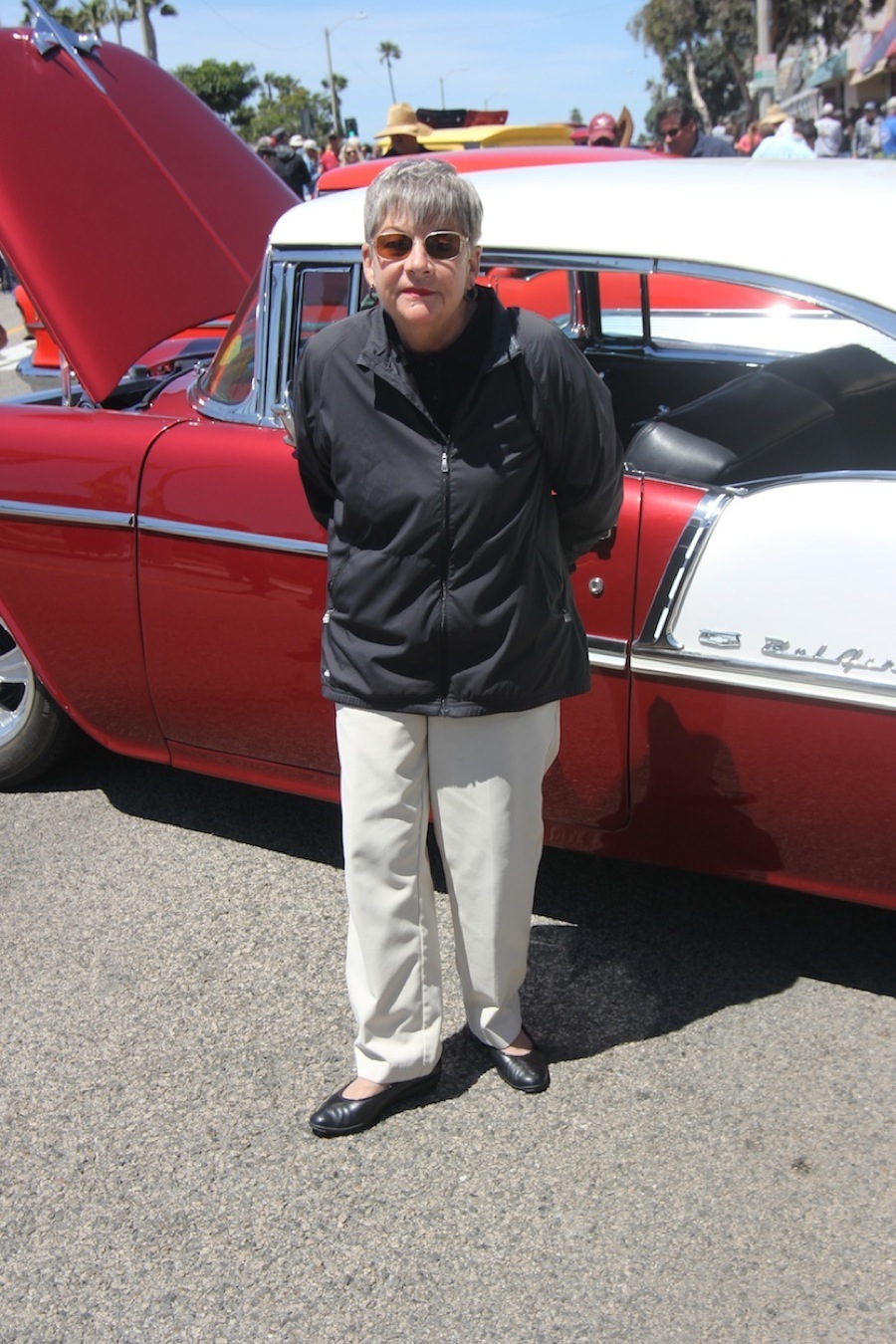 Back to basics... The BelAire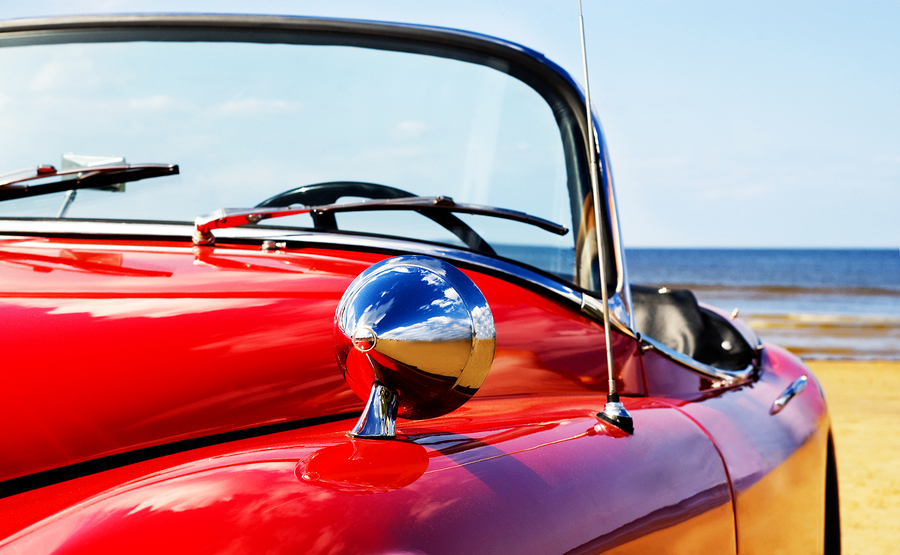 See you next year